Laundry at Disney's Coronado Springs
Are you planning to do a little laundry during your stay at Disney's Coronado Springs Resort? If so, you're in luck. There are multiple laundry facilities available to resort guests.
All total, Coronado Springs has four laundry rooms. Guests of the villages will have a laundry room at their nearby leisure pool.
Additionally, guests of Gran Destino Tower have access to a laundry room on the resort's third floor. If you're staying in the tower, you can use the elevator to access that laundry room.
In addition to Gran Destino, the other laundry facilities at Coronado Springs are located in these villages:
Since I recently stayed at Coronado Springs, I took the time to check out the laundry facilities at the resort. All three of the laundry rooms in the villages are practically identical.
Related: Coronado Springs Resort Review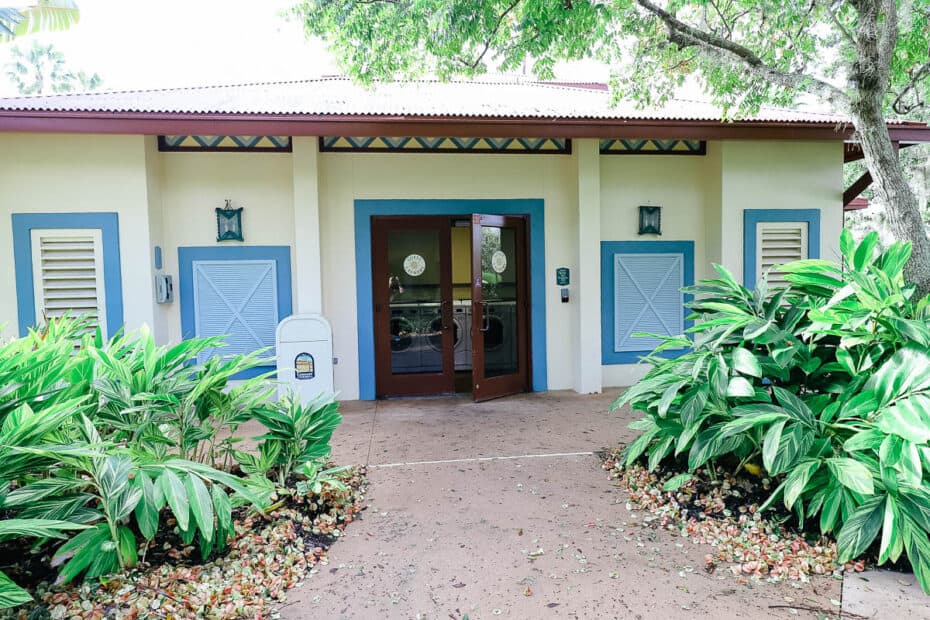 Inside the laundry rooms, you'll find multiple washers and dryers.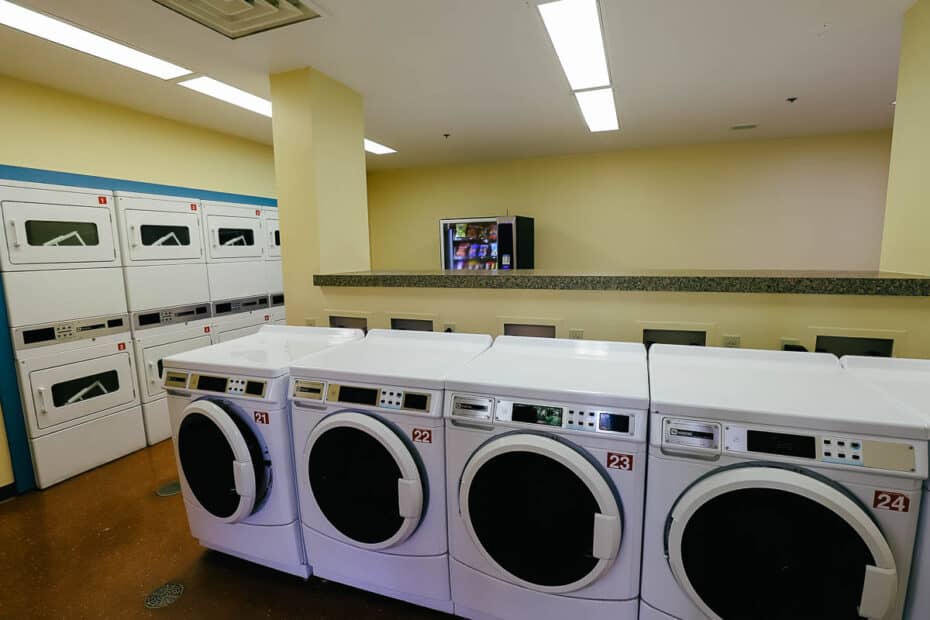 Both sides of the laundry room were lined with dryers, while two rows of washers sat in the middle. While these facilities are used often, I've never run into a situation where there weren't any machines available.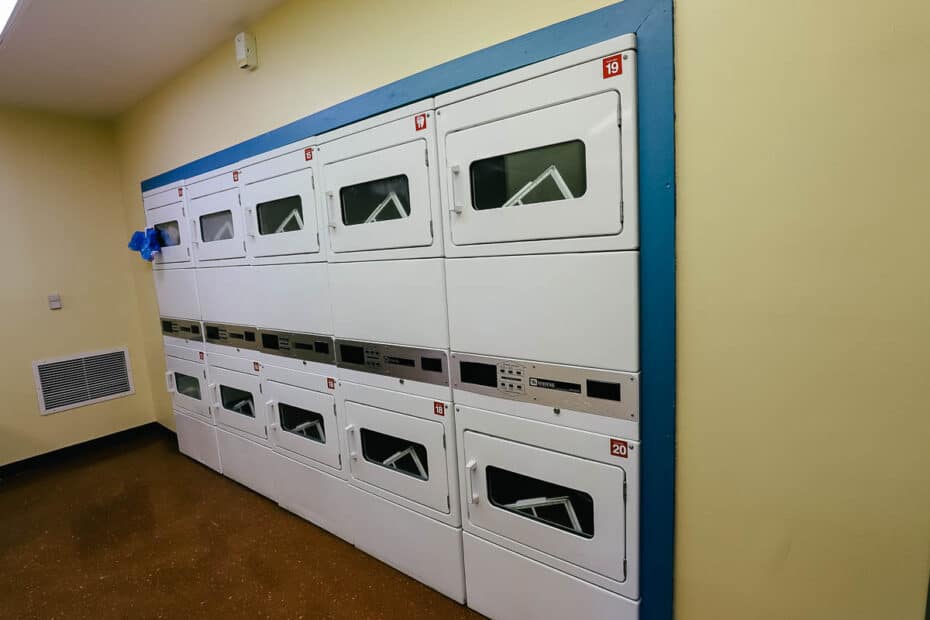 Laundry costs $3.00 per cycle for both the washer and dryer. Additionally, laundry detergent is available in a vending machine for $1.00 per box. These machines only take debit or credit cards.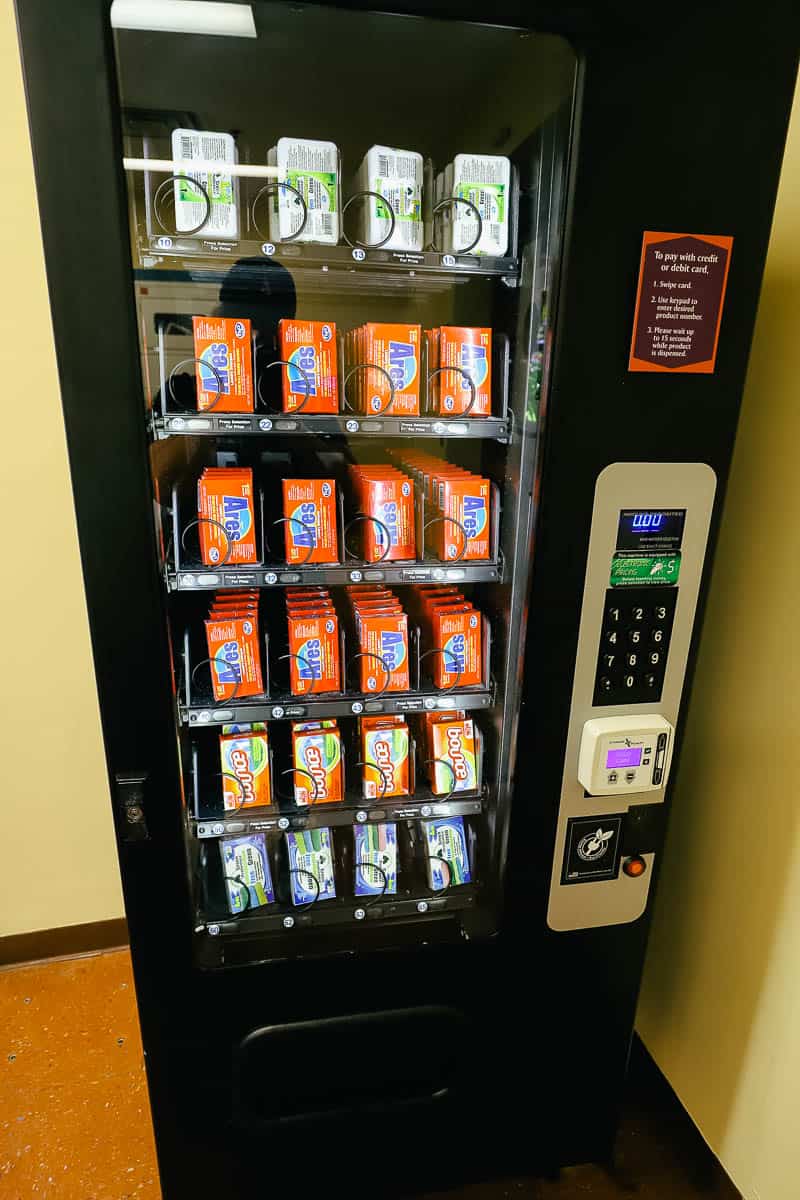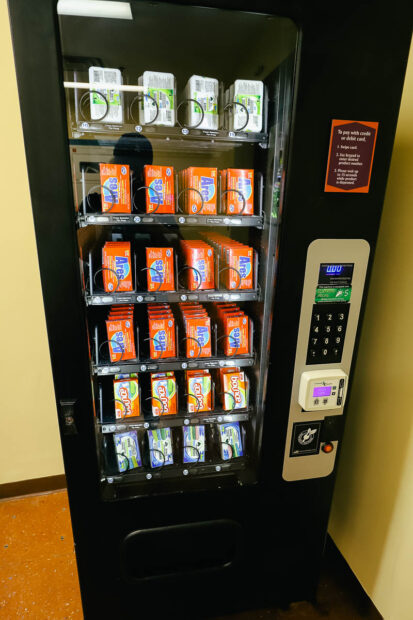 There is also a vending machine with snacks inside each of the laundry rooms. So if you're looking for something in particular, you might think to check here.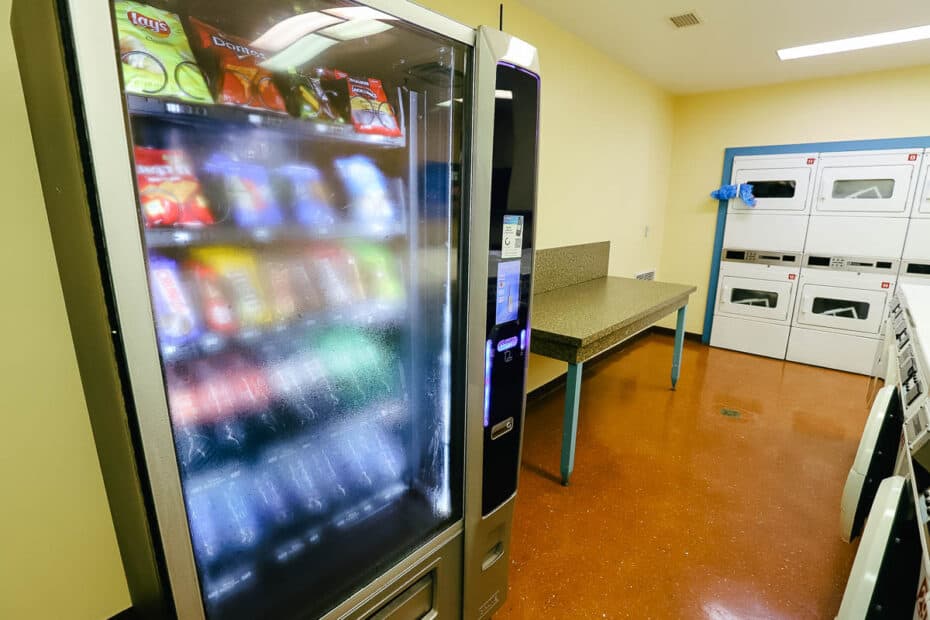 As for the laundry cycles, a credit card machine takes payment for each load. First, you'll swipe your card and select an available machine. After selecting a machine, the screen prompts you to return to the washer or dryer.
If you're using a washer, you'll want to add detergent at this point. Then you can choose which cycle you prefer and select start.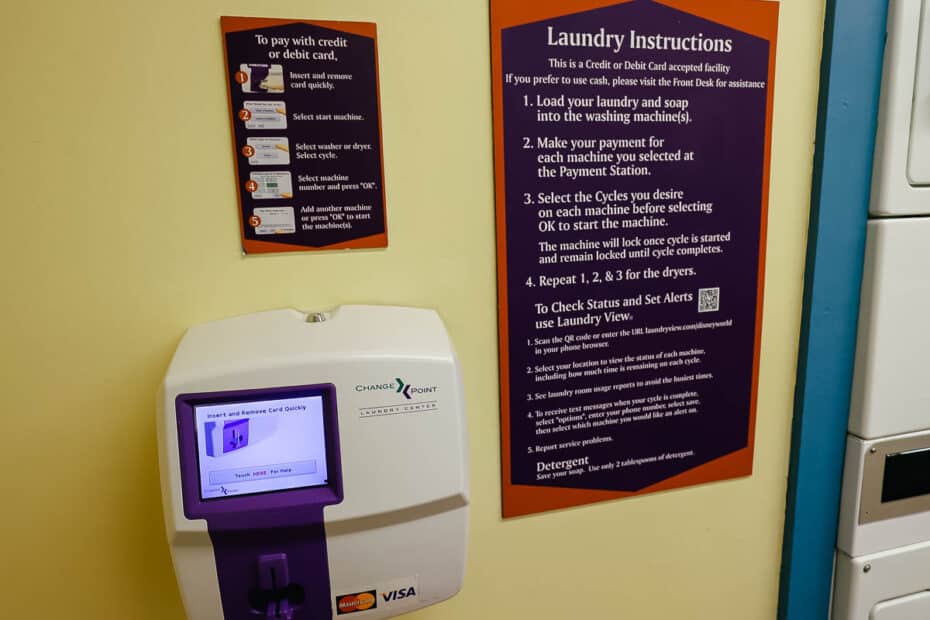 After pressing start, the machine locks, and the cycle begins. Usually, the time remaining is displayed on the machine.
Now you can do one of a few things. I usually set the alarm on my phone for the time left on the cycle. Then when my alarm goes off, I return to collect my laundry.
However, you can also scan the QR code in the laundry room to check the status of your laundry. This can come in handy if you want to check if a machine is available before you take everything down to the laundry room.
Again, I've never had an issue. But circumstances could be different if a machine or two were out of order, among other things.
Check Laundry View here for Coronado Springs. You'll want to select which laundry room you intend to use.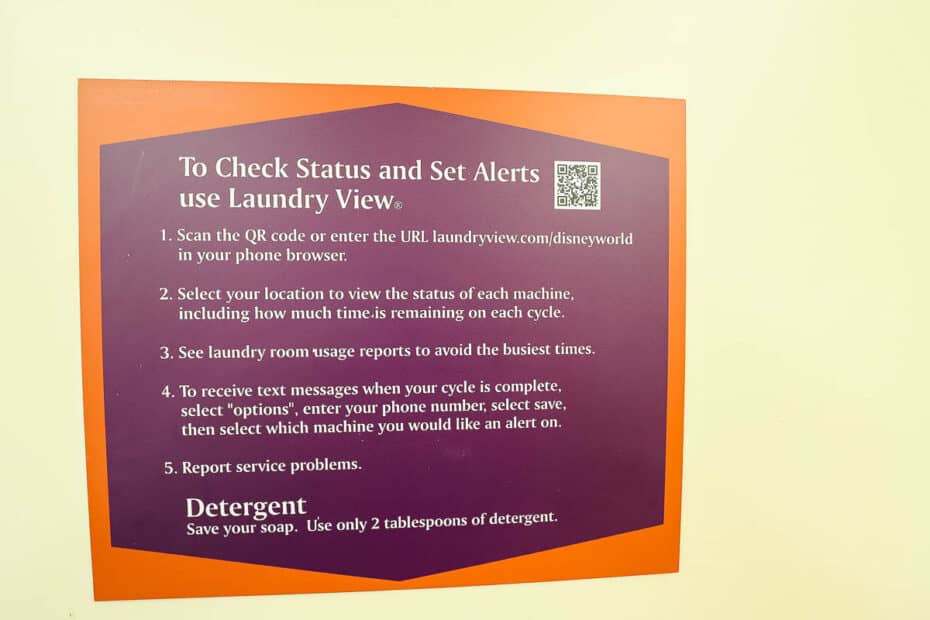 Note: One box of detergent should be good for at least two loads.
All the laundry facilities at Disney's Coronado Springs have a tap point entry. So you can use a magic band, key card, or the My Disney Experience app for access.
For more information on this resort, we have a guide that lists all of our articles:
Additionally, you might enjoy the following:
In the Comments
Do you plan to do laundry during your stay at Disney's Coronado Springs? Was this article helpful?
Planning a Walt Disney World or other Disney Destination vacation?
Our friends and travel partner, Firefly Travels, excels at doing Disney differently. You can fill out a plan your trip form on their website, and someone will reach out shortly to discuss the specifics.