Meet Anna and Elsa at Epcot's Royal Sommerhus
Anna and Elsa are two of the most popular characters meet-and-greets at Walt Disney World. And as of 2022, they have returned to greeting guests at their home at the Royal Sommerhus at Epcot.
You'll find the Royal Sommerhus at the Norway Pavilion in the World Showcase. Here is a photo of the location.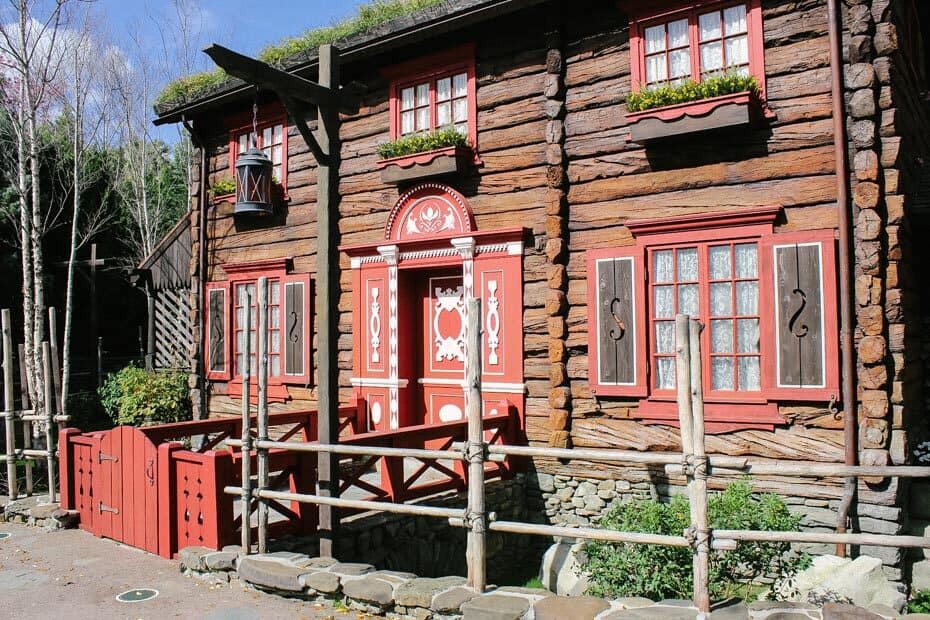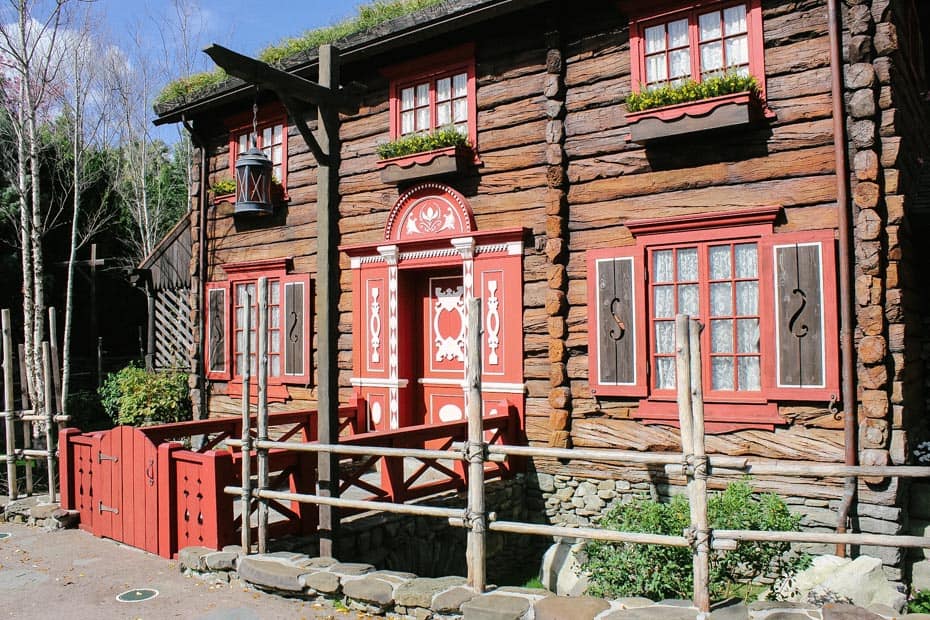 Both sisters meet at their summer house daily between 9:45 a.m. and 6:30 p.m. This location is one of the few dedicated character meets where the characters are available most of the day.
Most characters meet for small increments here and there throughout the day. But you can find both Anna and Elsa here at any time during their scheduled hours.
Related: Epcot Character Meets Guide
The entrance for the meet is located on the left-hand side of the cottage.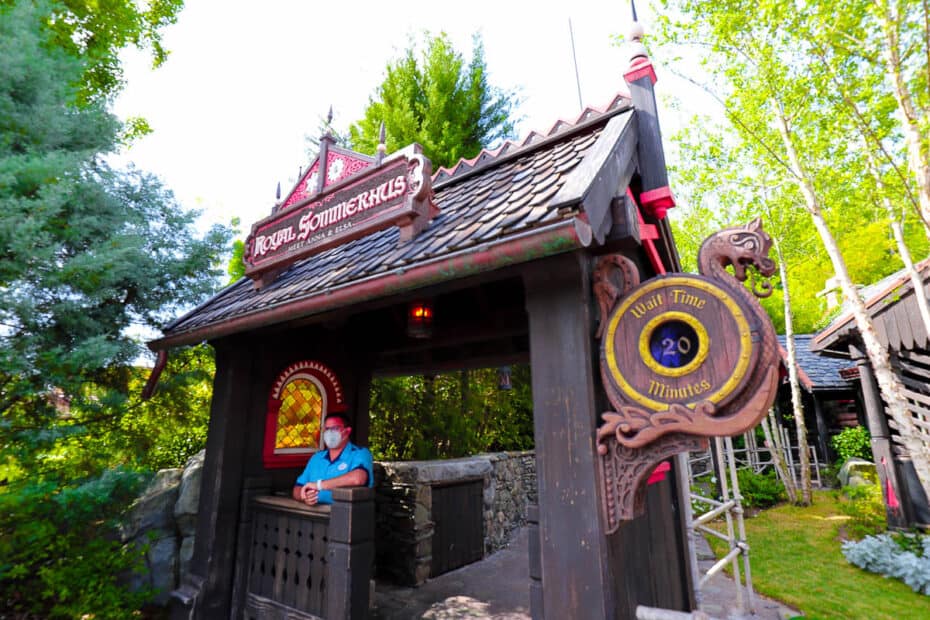 There's a posted wait time, and the queue extends outside.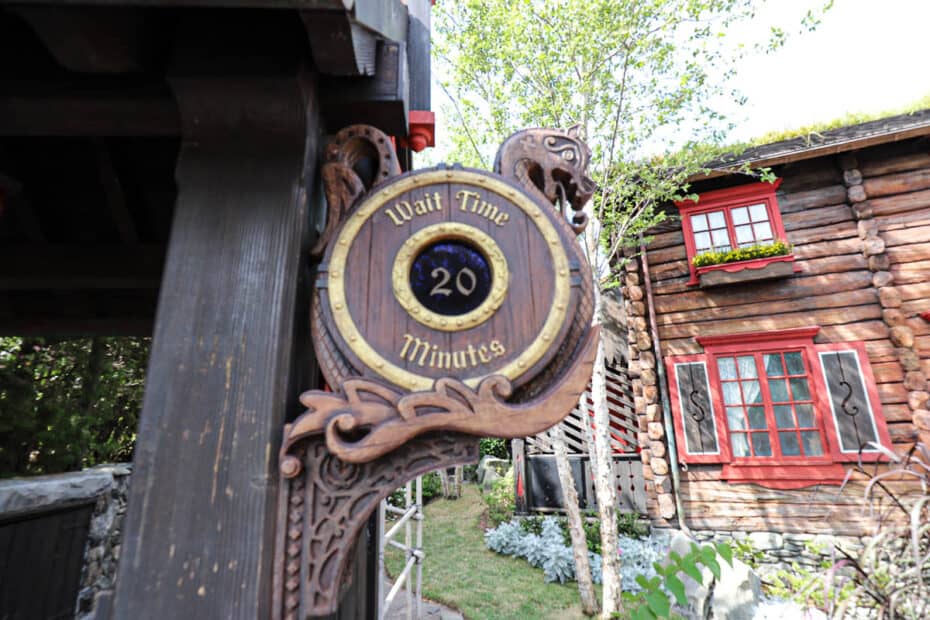 However, most of the queue is inside. I probably wouldn't wait if the line were so long that it extended outside.
The interior of the queue is darling and features some fun elements from the Frozen films. We always like to walk through slowly and check out the cottage's decor.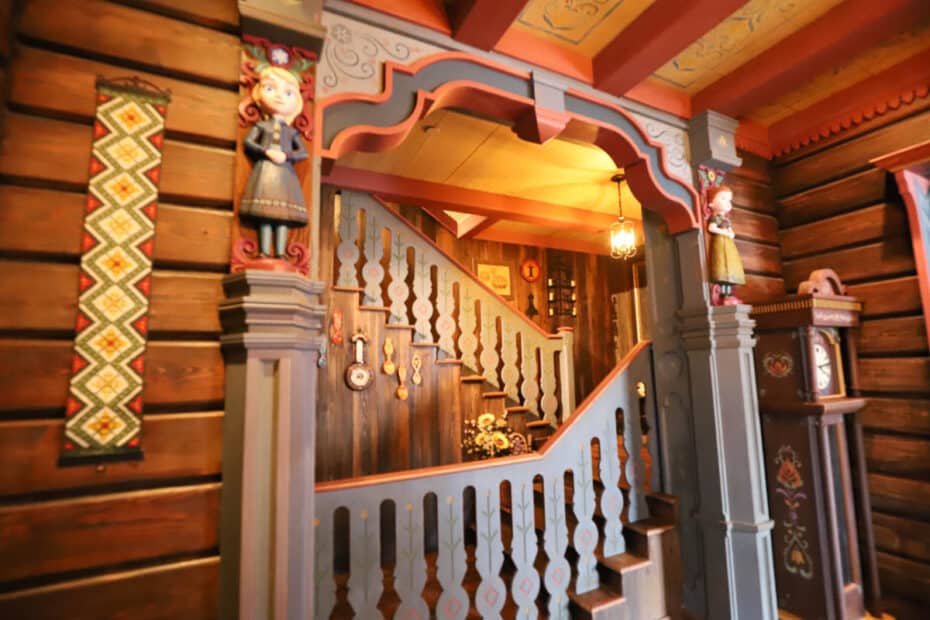 Eventually, you'll wind your way around to a private room where both Elsa and Anna meet. The great thing about this character meet is that it's a two-for-one, meaning you stand in one line and meet two characters.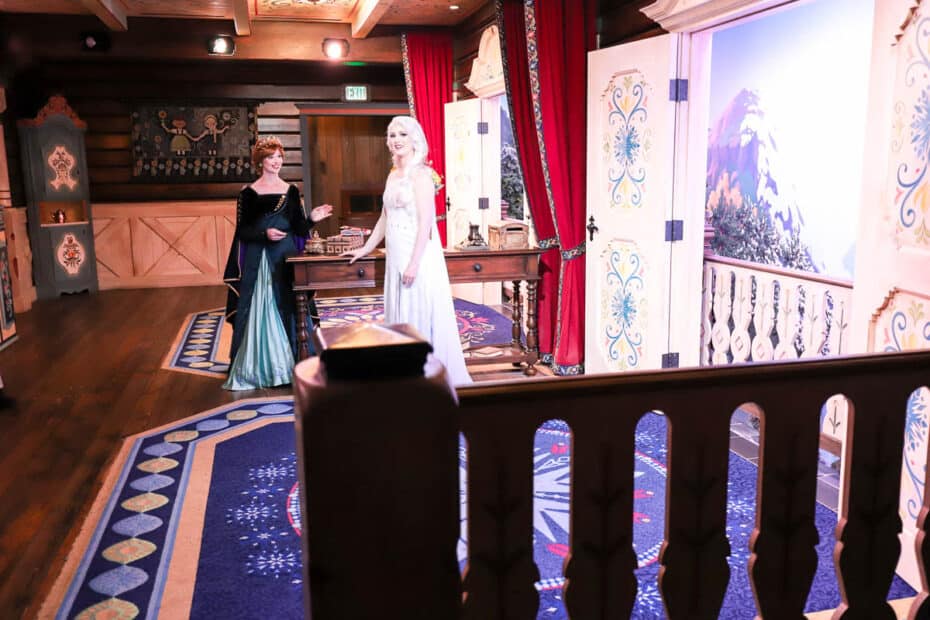 First, you'll meet Elsa.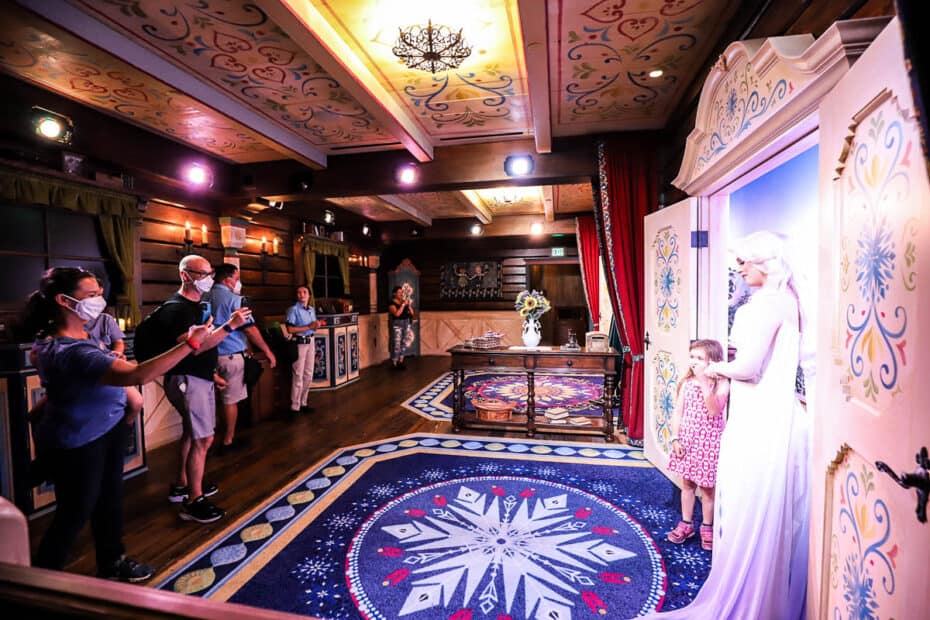 If you have an autograph book, Elsa likes to sign it first. Then the cast member will lay it on the table between the meets. While you're visiting with Elsa, Anna can sign her autograph too.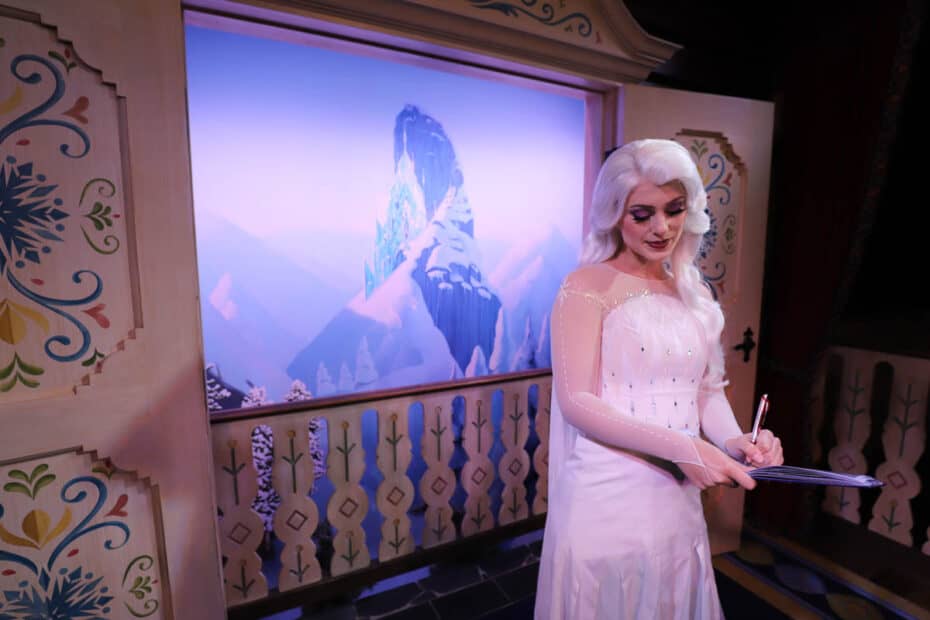 Then Elsa will pose for a few photos with you and your group.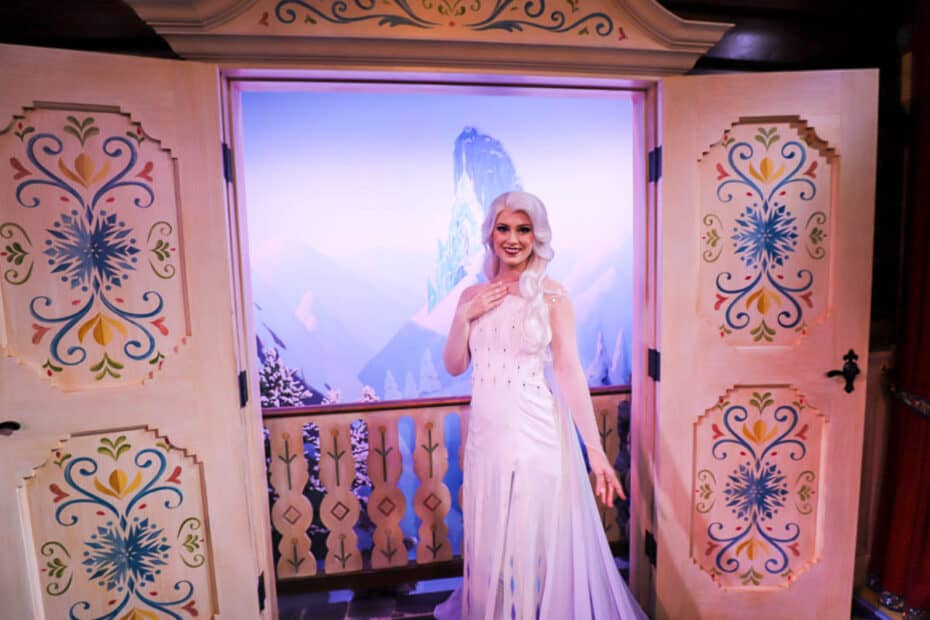 And then you'll move over to meet Anna and have your photo made with her.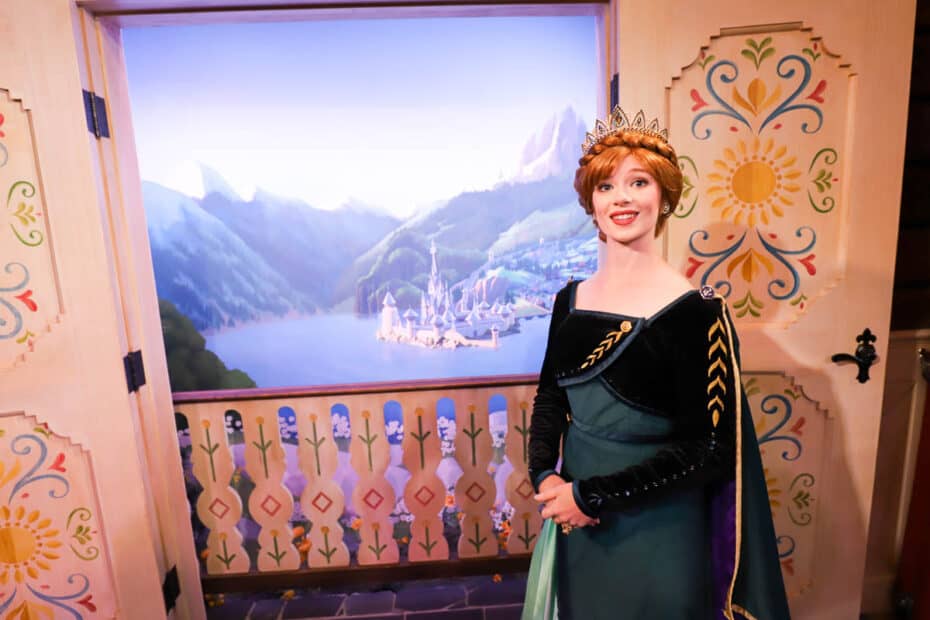 While a PhotoPass photographer was present on the day of this visit, I noticed Disney had installed one of these photo boxes. The cast member at the meet said they weren't using it yet, but it was coming.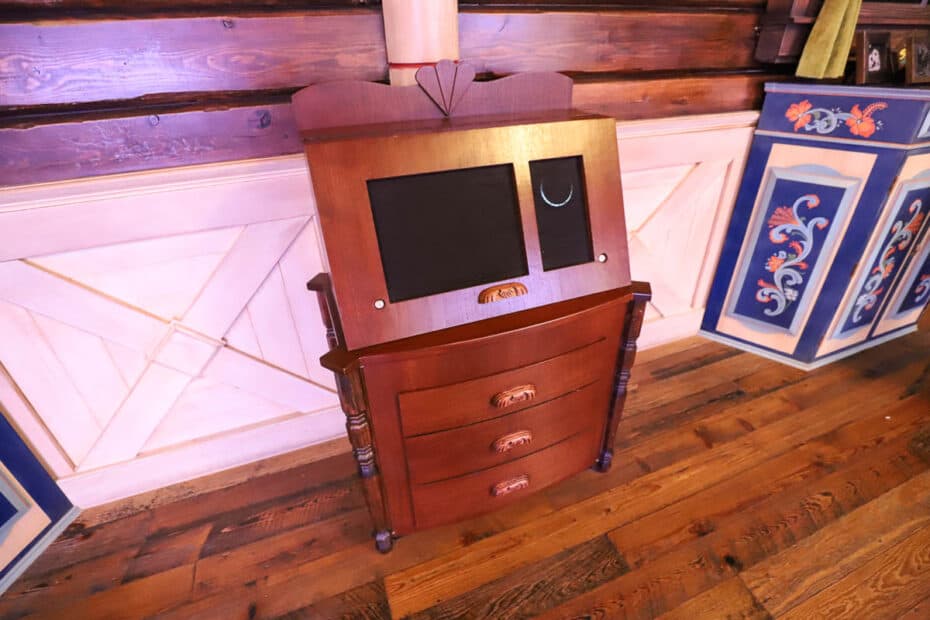 Unfortunately, these boxes are a detriment to character meets. First, they replace an actual human photographer. Secondly, the photos aren't that great.
A few years ago, Disney began installing these boxes at several characters meets. However, they were mostly removed after many complaints.
I could be wrong, but I think most of us who pay for the Memory Maker upgrade expect a real person to take our photos. So it's something to consider.
As far as talking points with the sisters, Anna could go on and on about Sven and Kristoff. And Elsa enjoys talking about Olaf. I mentioned that I had recently met Olaf, and she said, "in summer"?
For reference, Olaf does meet in a summer scene over at Disney's Hollywood Studios.
Related: Meet Olaf at Hollywood Studios
The best time to meet Anna and Elsa is typically later in the day. On the day I visited, the posted wait was 20 minutes. I got in line to meet them at 4:10 p.m. and was in the room to meet them at 4:20 p.m.
So it only ended up being a 10-minute wait, which I felt was extremely reasonable. Not only that, this line is inside in air-conditioning.
However, if you were to visit between late morning and early afternoon, you might have easily encountered a 40-minute line to meet the sisters. So your best bet is to visit later or get here early if this character meet is important to your group.
For more information on meeting characters at Disney, try these articles:
Or check out the entire list of characters at Disney World.
And don't miss our Disney World Character Dining Guide if you're looking to plan a character meal for your next vacation.
Hopefully, this article will help plan your character meet with Anna and Elsa at Epcot. Do you have any other questions about this meet and greet?