Meet Mickey and Minnie in Their Disney100 Outfits at Epcot (Limited-Time Opportunity)
If you're visiting Epcot in the near future, you may have an opportunity to meet Mickey and Minnie Mouse in their Disney100 celebration outfits. This meet-and-greet is a limited-time opportunity, and we do not know an exact end date. But if you happen upon it, it's an excellent opportunity to meet the couple in special outfits.
That said, we do know that the new World Celebration area at Epcot is scheduled to open sometime in December. Mickey, Minnie, and several other classic characters will have new locations in that area of the park at some point. So it wouldn't be a surprise if these locations shifted from one to the other around that time, given everything goes according to schedule.
For the 100th, Mickey and Minnie meet in special costumes. They looked as handsome a couple as ever in platinum sparkle with royal blue accents.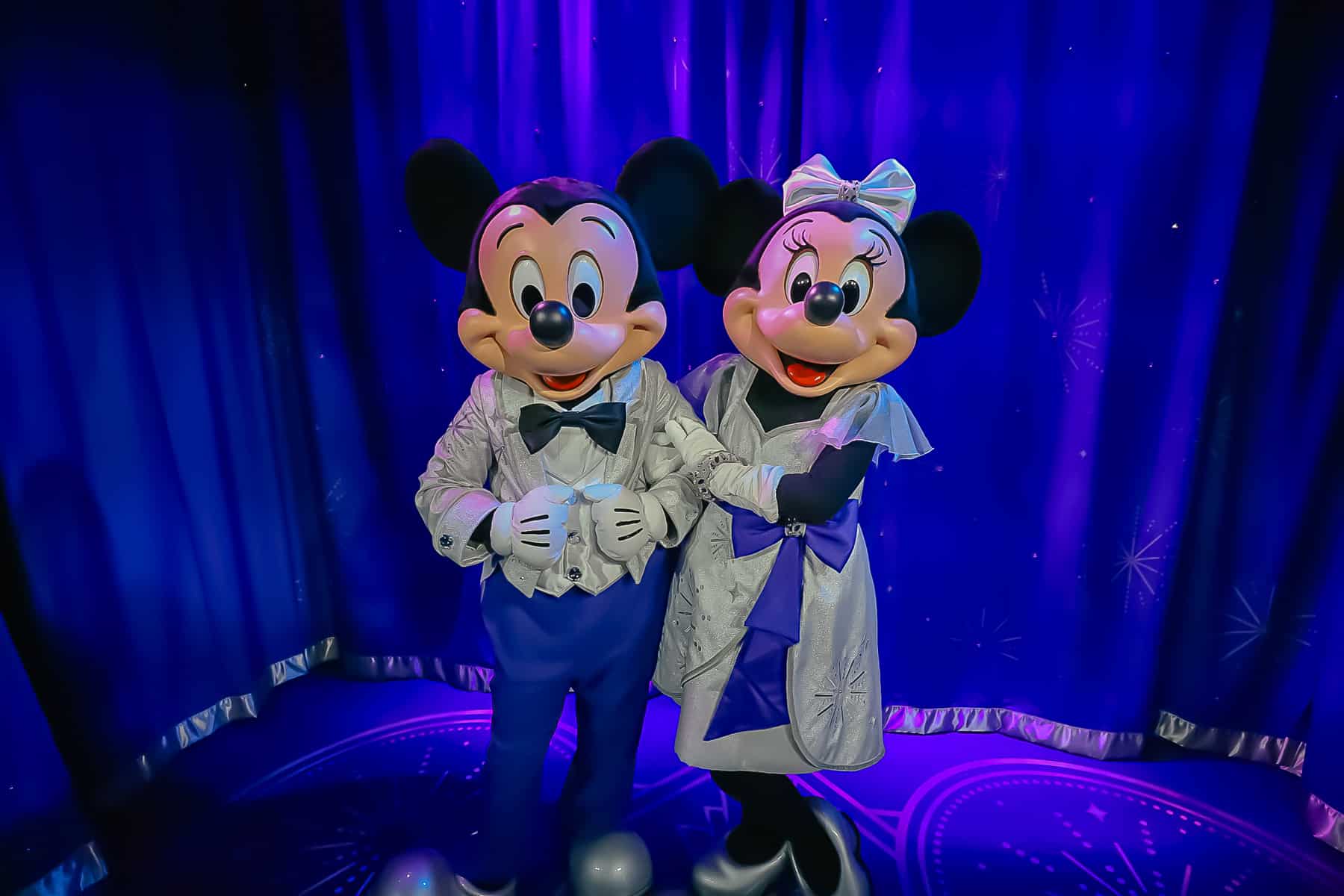 You can find the pair inside the entrance of the Magic Eye Theater in Epcot's Imagination Pavilion. This is where Mickey was relocated to a few years ago when Epcot's major overhaul initially began.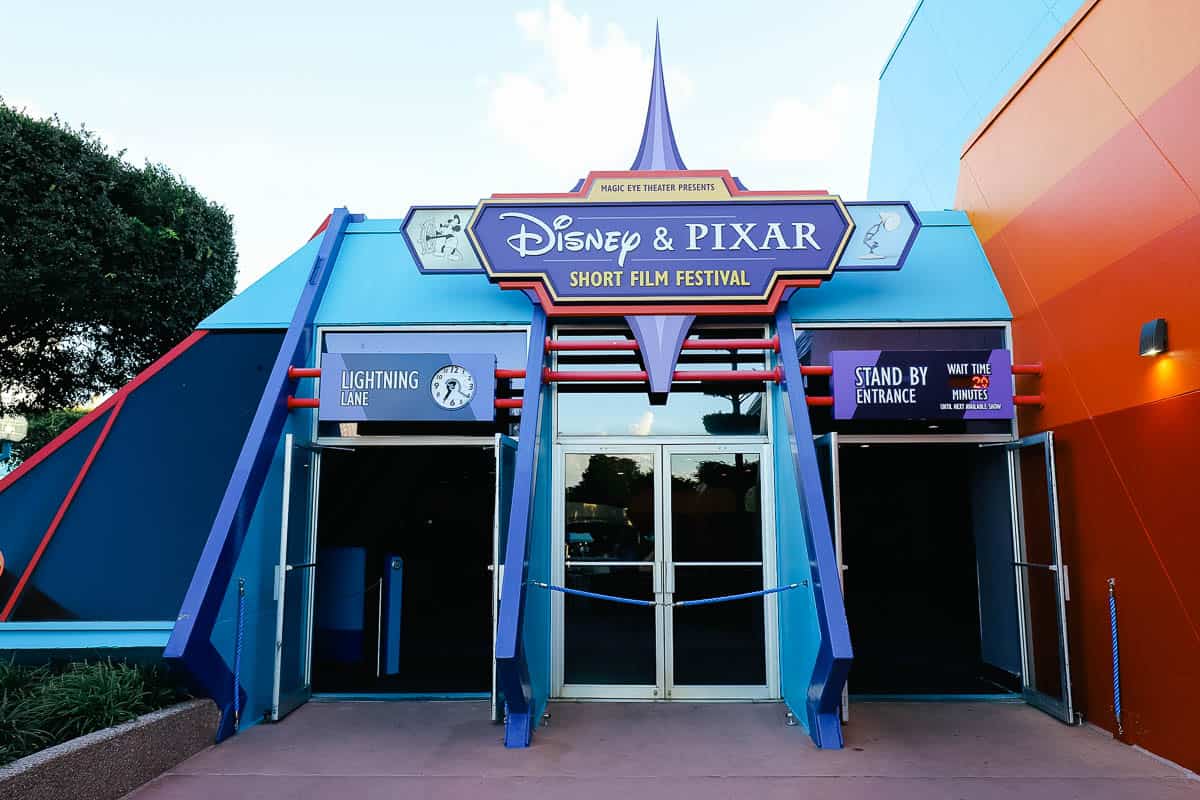 You'll enter the theater like you're going to the Disney Pixar Short Film Festival. Mickey and Minnie are on the immediate right after entering the theater.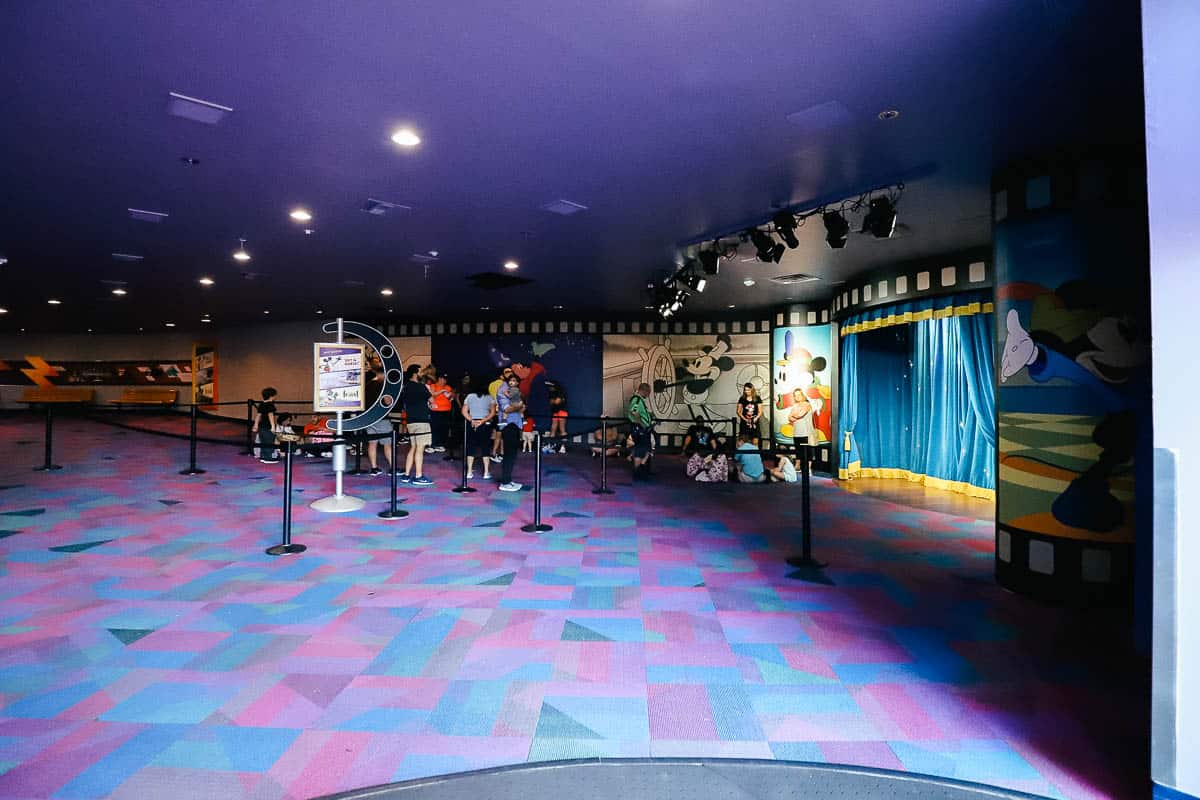 When it was my turn, I asked Mickey and Minnie if they minded posing for a few photos. Mickey was so sweet to help Minnie prepare!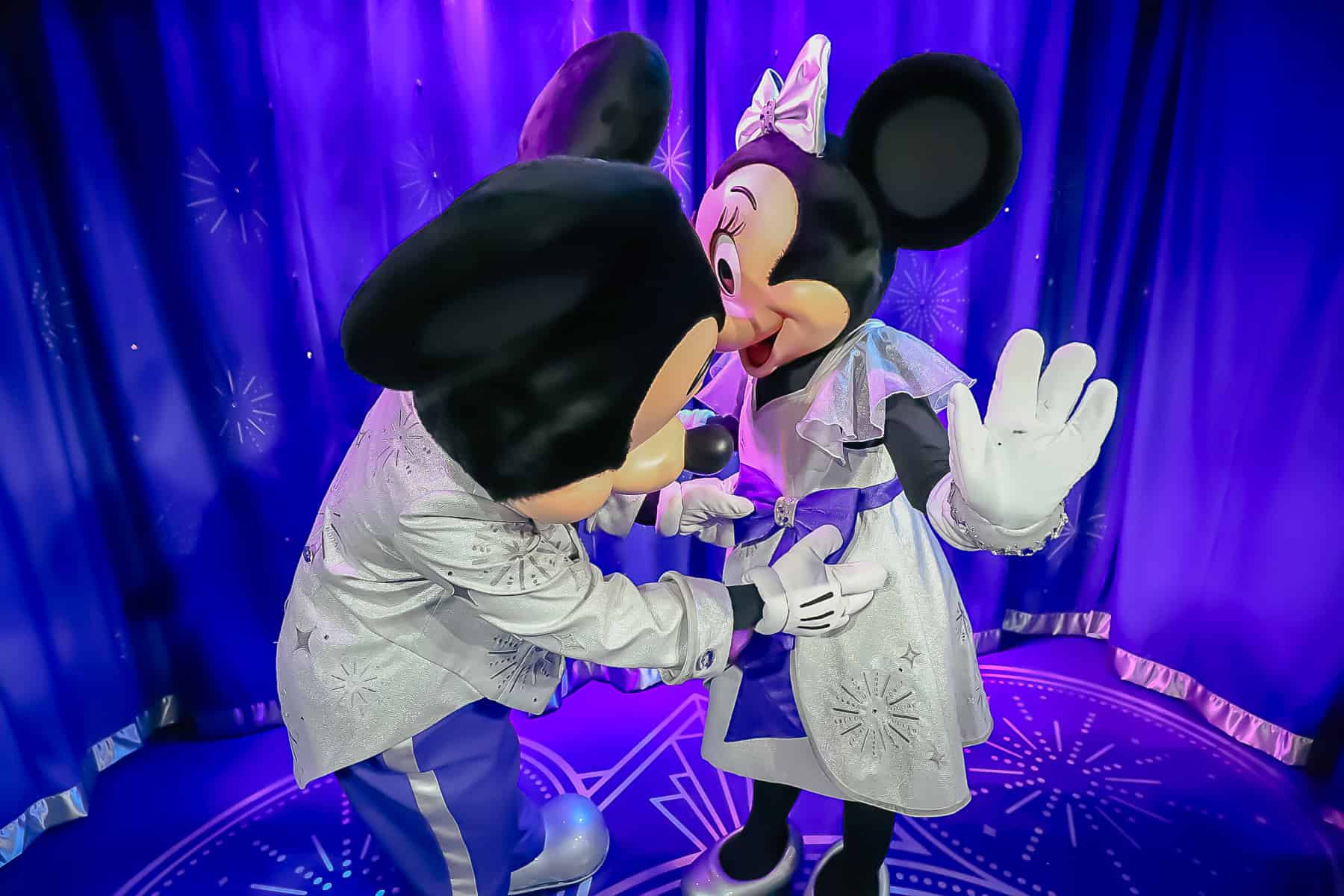 He made sure all of her bows and accessories were perfectly in place!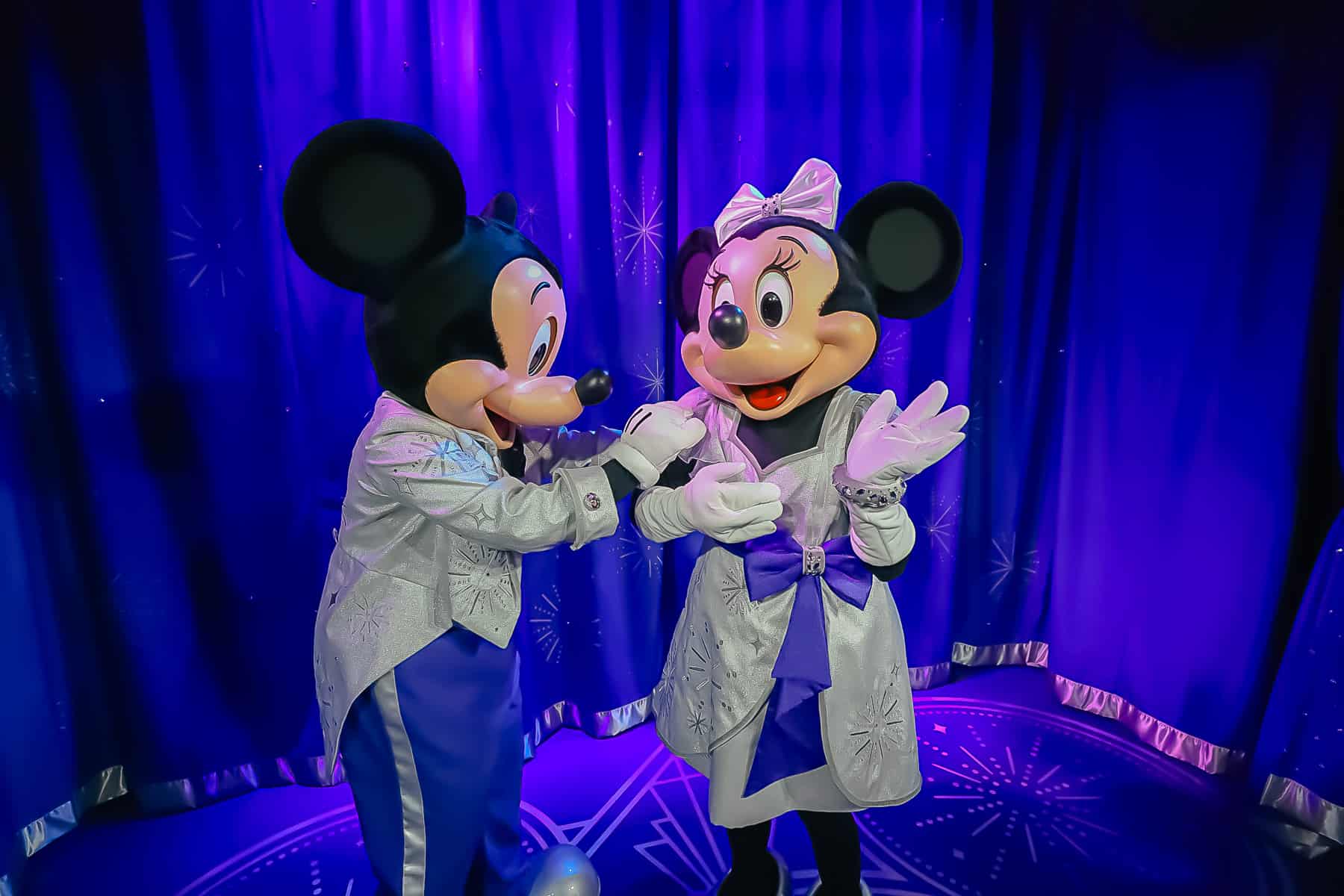 She was very appreciative.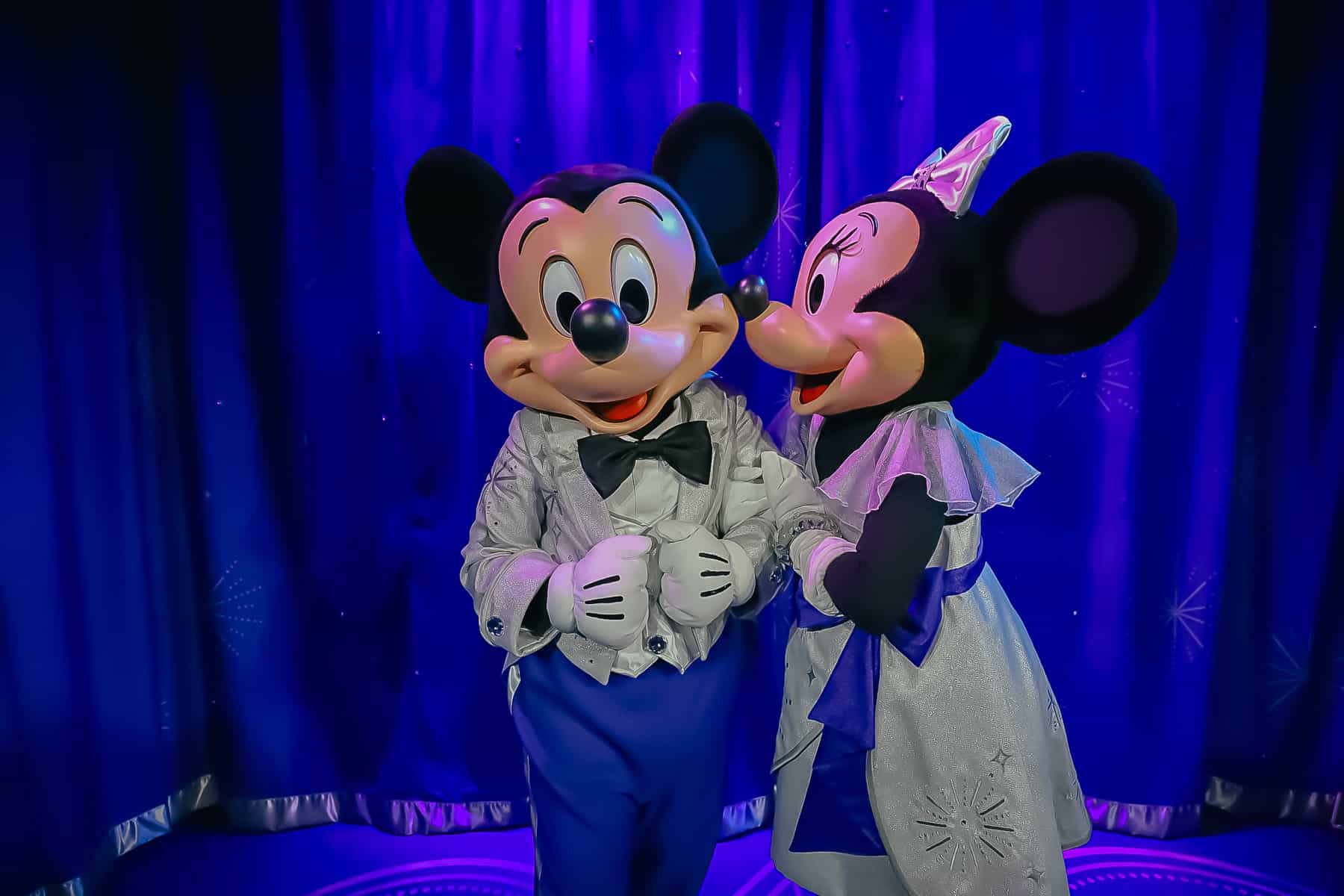 Mickey and Minnie both sign autographs at this temporary meet-and-greet. Additionally, a PhotoPass photographer was present to take photos. We can probably all agree this is an excellent place to have a photo made to commemorate the Walt Disney Company's 100th anniversary.
Here are a few more photos: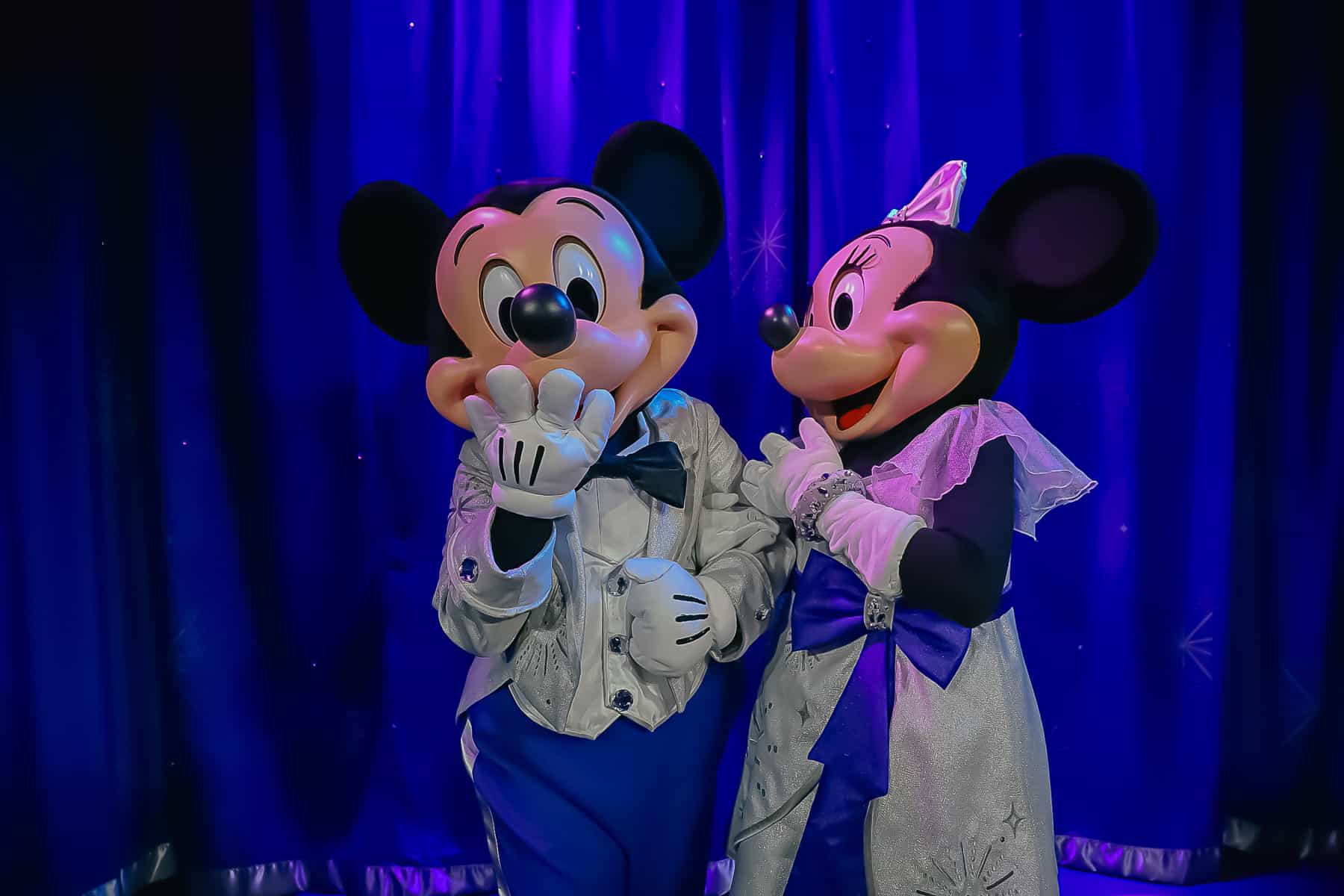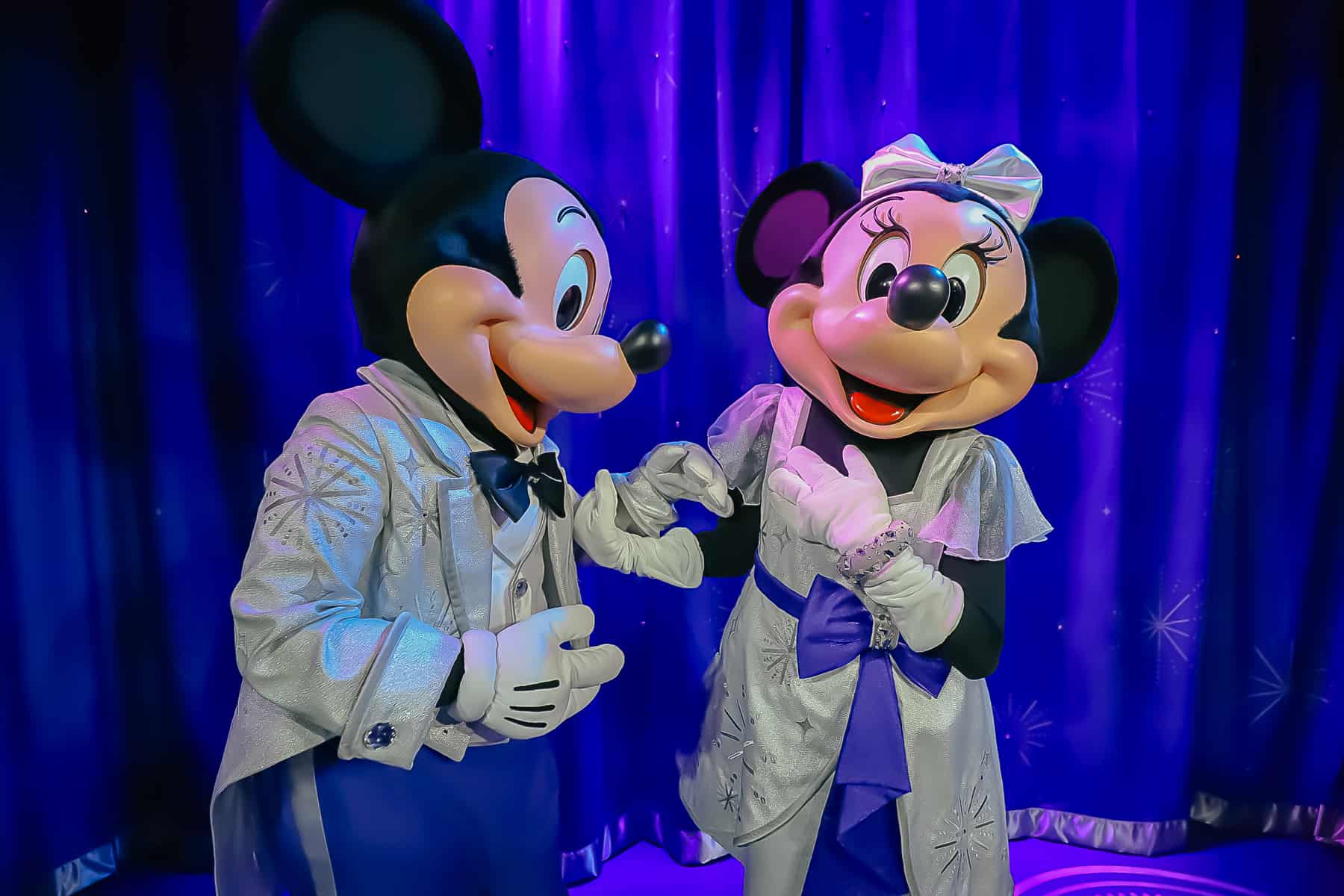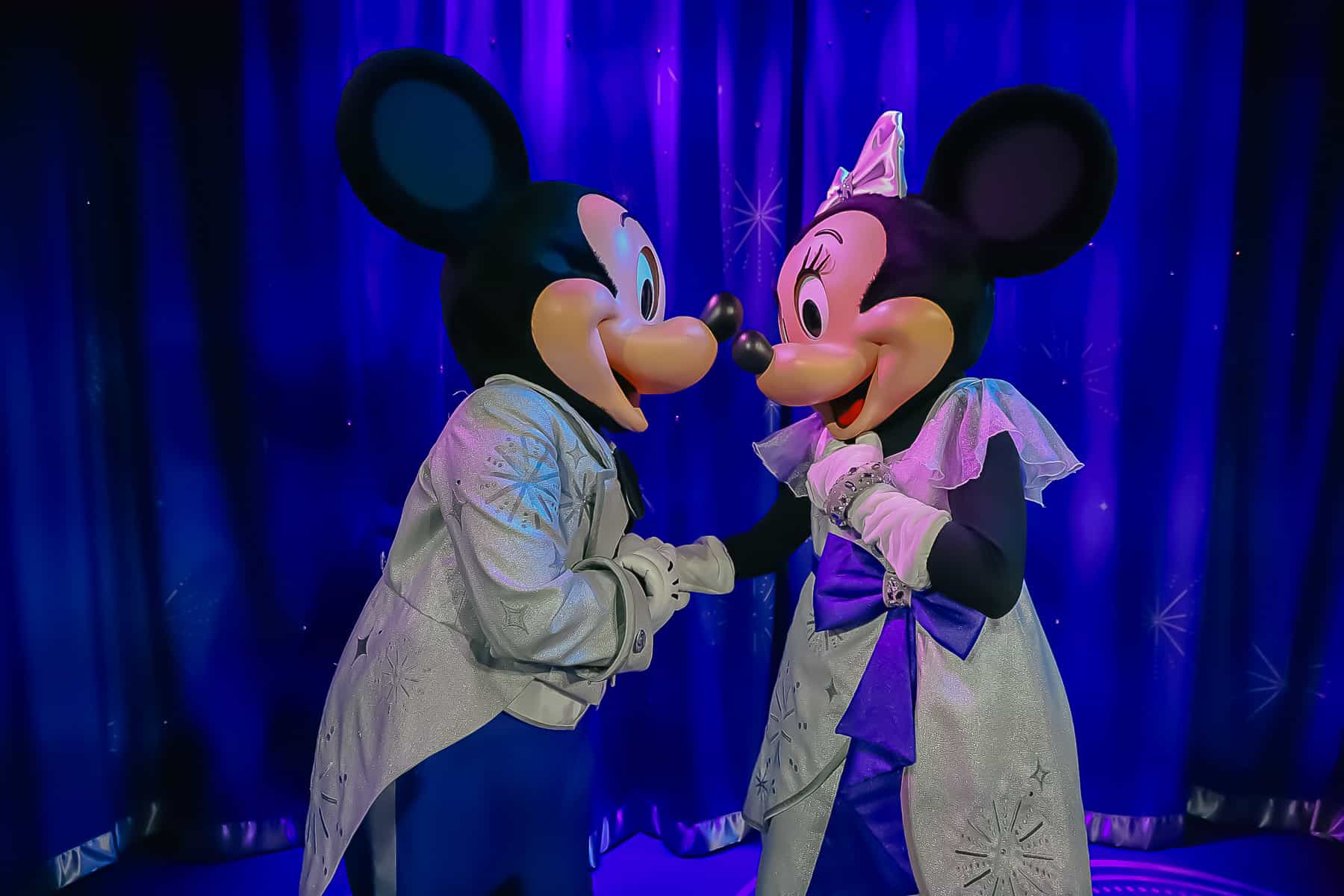 This meet-and-greet is listed in the My Disney Experience app. Make sure to check the app on the day of your visit for their exact times and availability.
Here are a few other locations to meet Mickey and Minnie at Walt Disney World:
Or you might enjoy browsing our entire list of characters at Walt Disney World.
Will you be visiting Epcot between now and the end of 2023? If so, will you see if this special character meet is available?