See Mickey Mouse (or a Pal) at the Disney and Pixar Short Film Festival
You can now see Mickey Mouse (or a favorite Disney Pal) at Epcot's Disney and Pixar Short Film Festival. Disney recently added this new character sighting to the My Disney Experience app in late 2021.
This character sighting is formally called Meet a Favorite Pal at the Disney & Pixar Short Film Festival. However, the description lists the character sighting as Mickey Mouse.
So, you can anticipate Mickey Mouse appearing at this location. But don't be surprised if you show up and find another character in the rotation.
A favorite Disney Pal usually means one of the fabulous five like Minnie, Donald, Pluto, or Goofy. Currently, Goofy and Pluto are meeting near Spaceship Earth at Epcot's entrance.
Related: See Disney Pals Near Epcot's Main Entrance
At the time of this article, Mickey meets from 11:00 a.m. until 2:30 p.m. and then again from 3:40 p.m. to 6:10 p.m. You can check the exact times for this character sighting on the day of your visit or here on Disney's site.
Additionally, he will take small breaks during the time he is visiting. So I'd likely wait around a few minutes if you don't see him upon arrival.
This character sighting is located just inside the entrance of the Magic Eye Theater. I'll try to get over that way in the coming weeks and update with a few photos.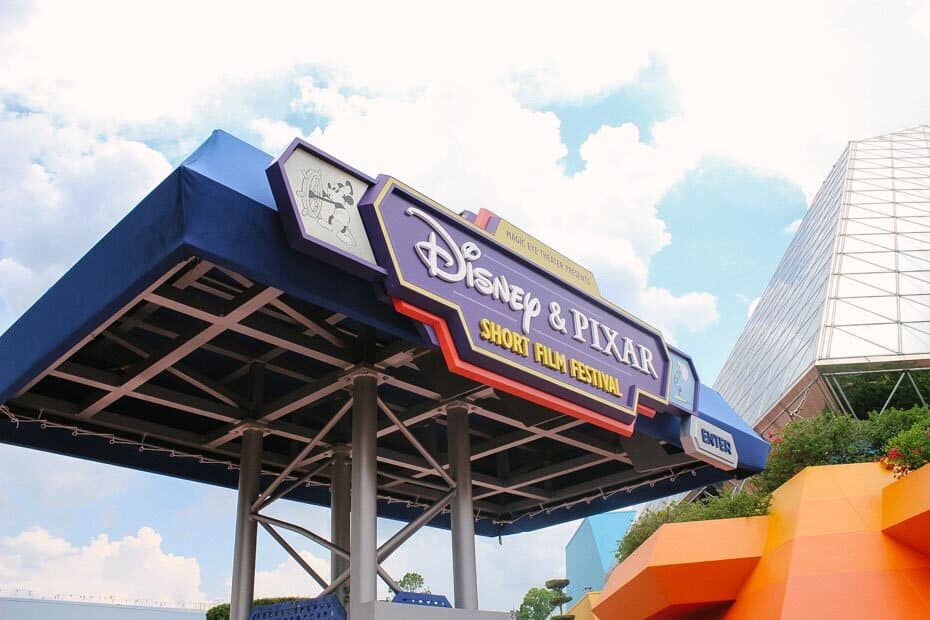 For reference, the theater is part of the Imagination Pavilion, which is located in Epcot's World Celebration. It sits on the left-hand side of the pavilion next to the fountain.
On the opposite side of the pavilion, you might see Winnie the Pooh. So, make sure to look for them when touring the area. Additionally, Joy from Inside Out and Vanellope Von Schweetz meet inside the pavilion.
At this time, character autographs are not available. In addition, there are no PhotoPass photographers at character sightings. However, you can take a selfie at a distance with the character using your camera or mobile device.
Here is a look at the location to meet Mickey Mouse inside the theater.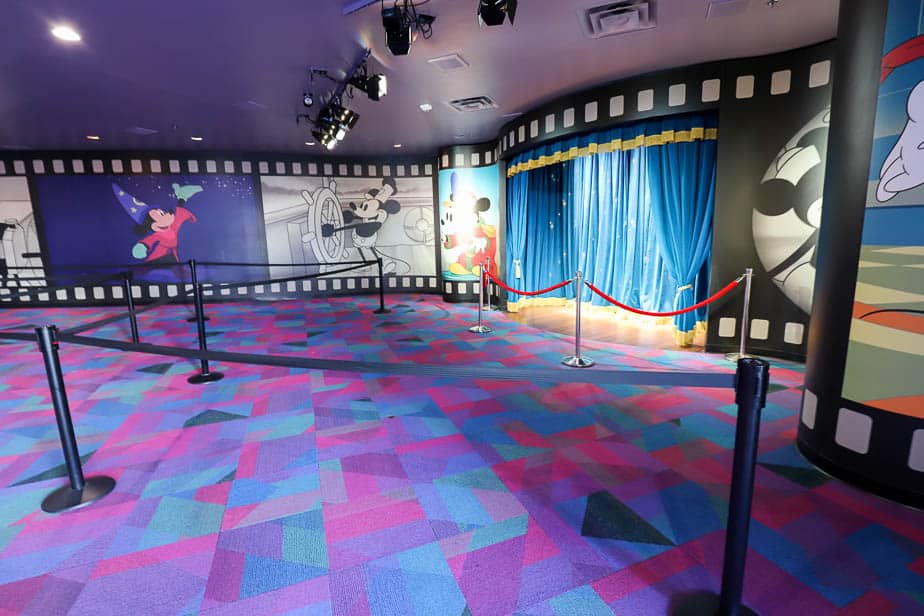 For all character meets that are currently available, make sure to check out our guide of Disney World character meets. Or you might enjoy the following character meets at Epcot:
Additionally, you can now meet Mickey Mouse at Magic Kingdom. The details for that character meet are available here.
Do you plan to meet characters on your next vacation? Hopefully, you'll find Mickey at the Disney and Pixar Short Film Festival!