Meet Mickey Mouse at Epcot's Disney and Pixar Short Film Festival
Are you looking to meet Mickey Mouse on your next visit to Epcot? With all the construction in the park, the main mouse has moved around a good deal over the past several years.
Mickey Mouse is currently meeting guests at Epcot's Disney and Pixar Short Film Festival. This article will look at details of the meet, timing, pictures, and autographs.
This character sighting is formally called "Meet a Favorite Pal at the Disney and Pixar Short Film Festival." Mickey is listed as stepping out of his breakthrough role here to greet guests. (Steamboat Willie is one of the films that plays inside the theater.)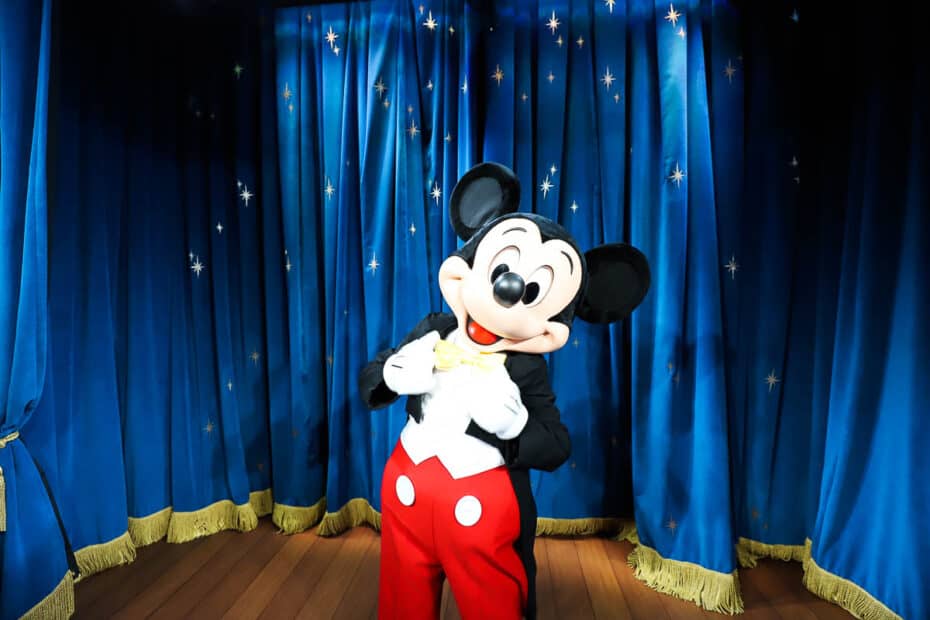 Mickey formerly met alongside Minnie Mouse and Goofy at the Epcot Character Spot. Unfortunately, that location was demolished a few years back.
Since then, the three have moved around a pretty good bit. As of 2022, you can meet Goofy near Spaceship Earth at the entrance of Epcot.
Related: Meet Goofy at Epcot
Sometimes Pluto meets in the same area. However, their meets are separate, and you might even find them at the same time.
Related: Meet Pluto at Epcot
And Minnie Mouse has taken over the gazebo near the World Showcase Plaza.
Related: Meet Minnie Mouse at Epcot
However, Disney recently announced that the new CommuniCore Plaza (which hasn't been constructed yet) will be home to a new Mickey and Friends Character location.
You know what they say. The more things change, the more they stay the same. But it will be nice to have the opportunity to meet multiple classic characters in one location again.
I don't know about you, but I'd rather stand in one line to meet three characters than three lines to meet three characters.
Anyway, back to Mickey's meet at Epcot…in 2022.
This character meet is located just inside the entrance of the Magic Eye Theater. Unfortunately, there is no signage indicating the meet's location.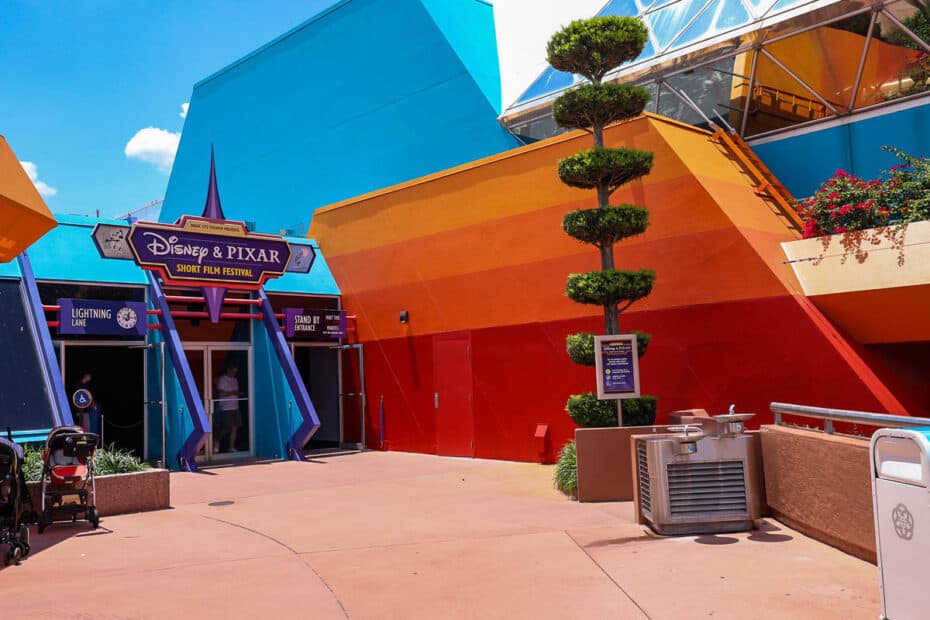 For reference, the theater is part of the Imagination Pavilion, located in Epcot's World Celebration. The theater sits on the left-hand side of the pavilion next to the fountain.
If you're visiting characters inside the pavilion, there is a sign right outside the exit to remind you that Mickey's location is nearby.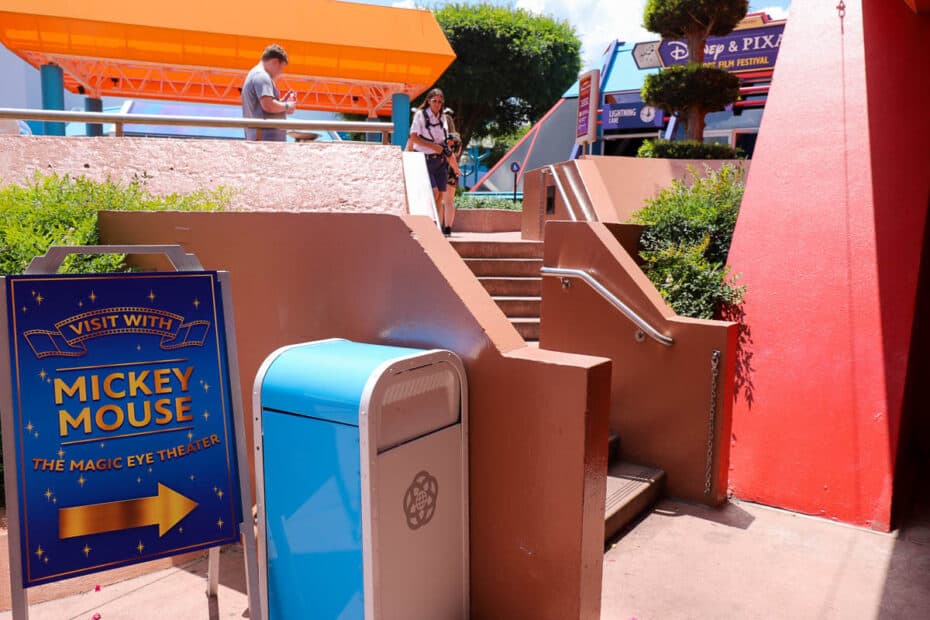 You can meet Vanellope Von Schweetz and Joy from Inside Out inside the Image Works building. And then head on over to Meet Mickey or vice versa.
At the time of this update, Mickey meets from 10:00 a.m. until 2:00 p.m. and then again from 3:00 p.m. to 5:30 p.m. You can check the exact times for this character sighting on the day of your visit or here on Disney's site or in the My Disney Experience app.
Additionally, he will take small breaks throughout his character meet. Therefore if you see him walking away, don't worry. He will return shortly.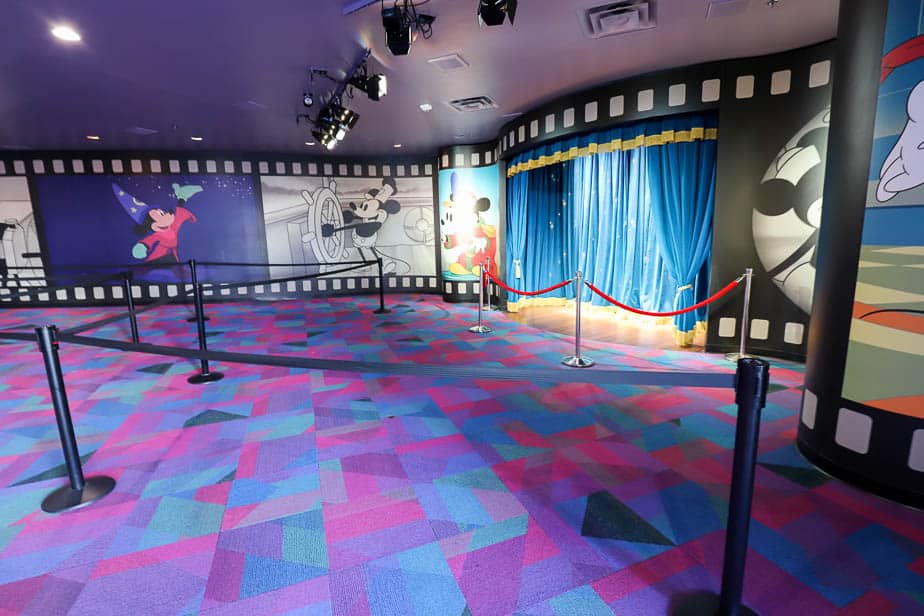 On this visit, I waited approximately 15 minutes to meet Mickey Mouse. Of course, it wouldn't have taken that long, but he did take a small break while I was waiting.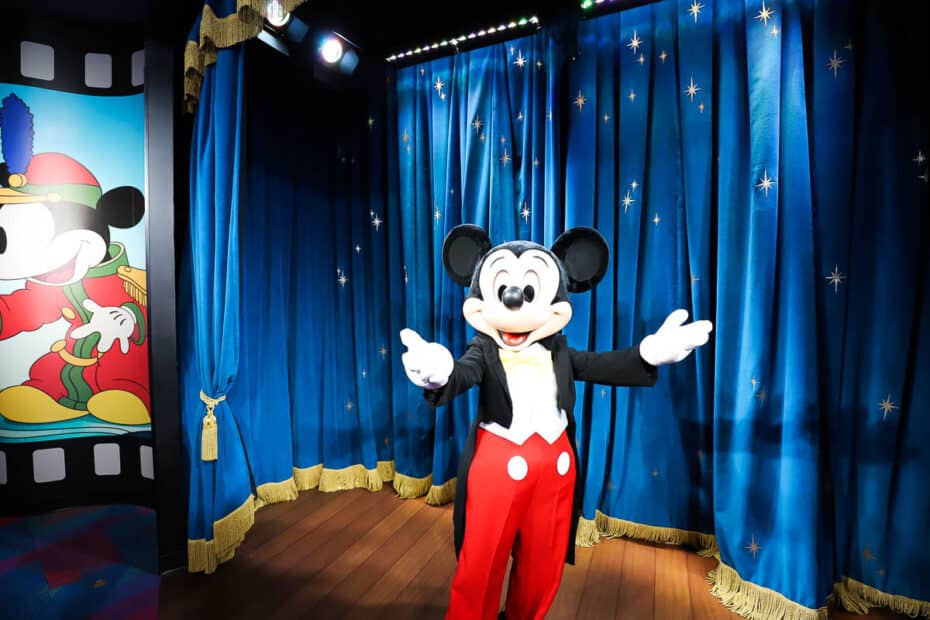 Before I knew it, it was my turn.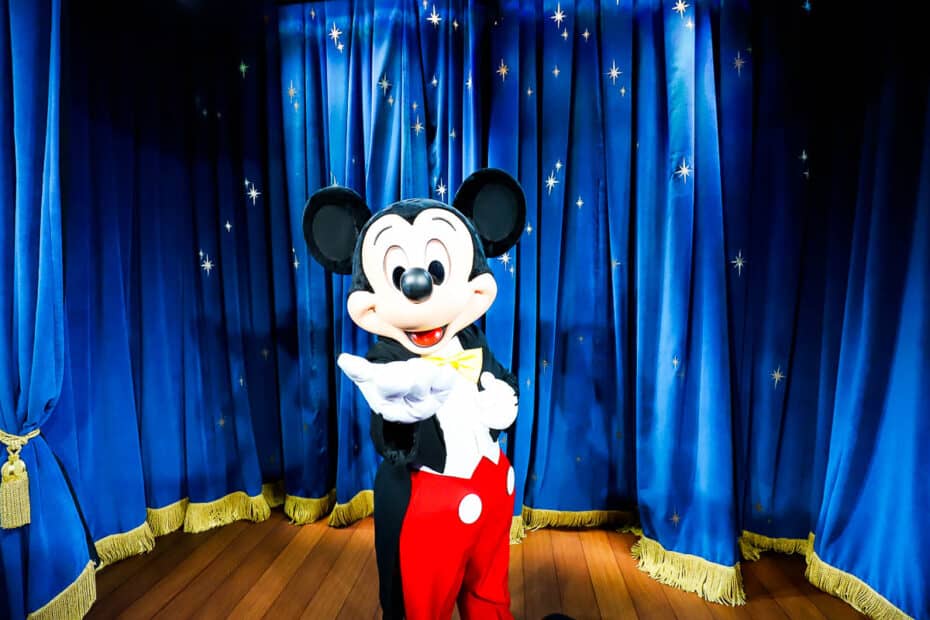 After a hug, Mickey signed my autograph book.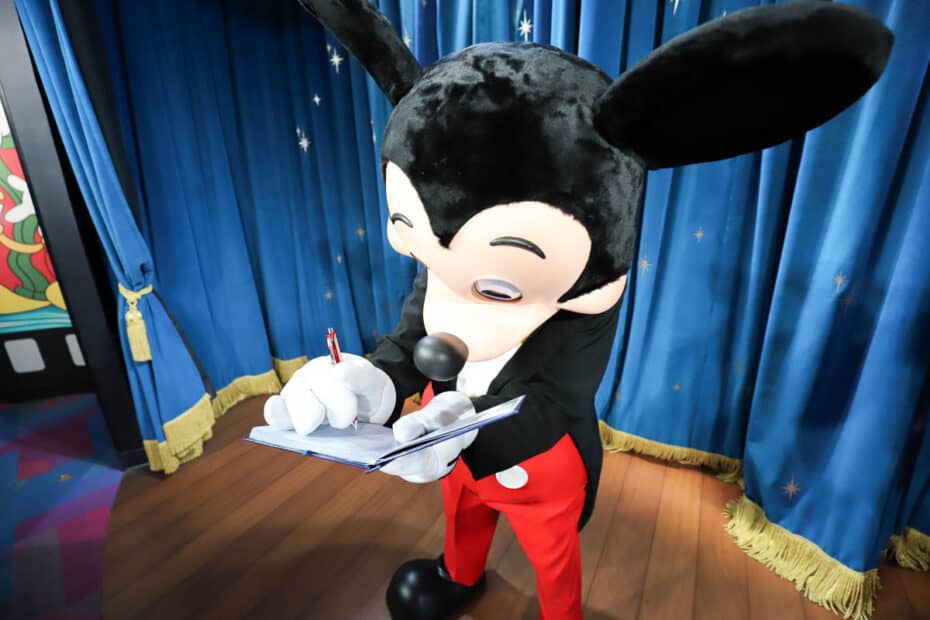 Additionally, a PhotoPass photographer was present to take photos.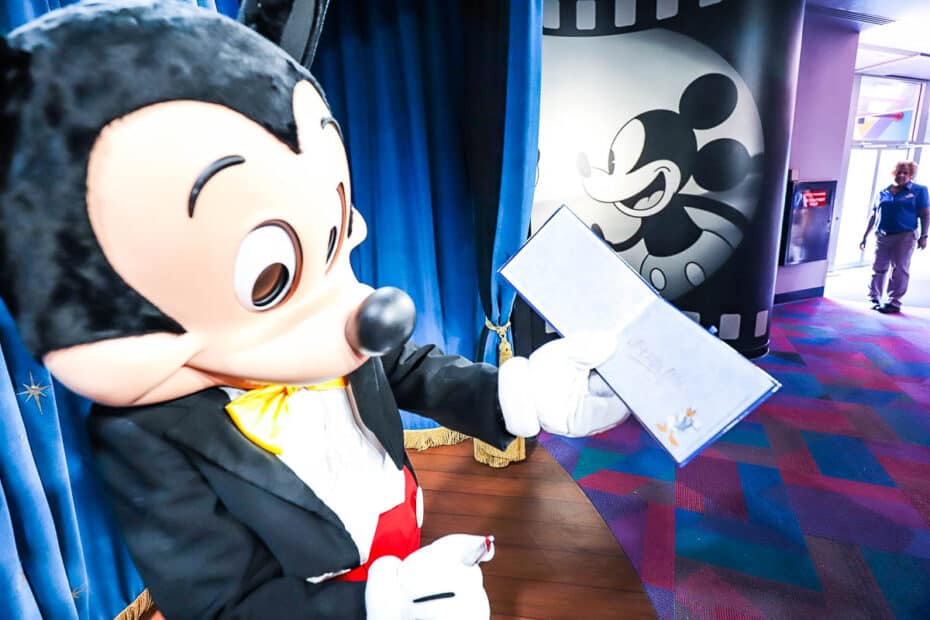 Mickey Mouse is the quintessential character meet at Disney World. Right now, you can meet him here at Epcot and these other locations:
Additionally, you might like to review our entire list of Disney World Character Meets. Or you might enjoy the following character meets:
Will you set aside some time to meet Mickey Mouse at Epcot? Do you have any other questions about this character meet?