Meet Olaf at Disney's Hollywood Studios
Olaf from Disney's Frozen meets daily at Disney's Hollywood Studio. This character meet is a must-do for fans and typically requires little effort.
This article will detail Olaf's character meet location at Disney's Hollywood Studios. We'll look at where to find Olaf, what kind of wait you can expect, and the best times to meet him.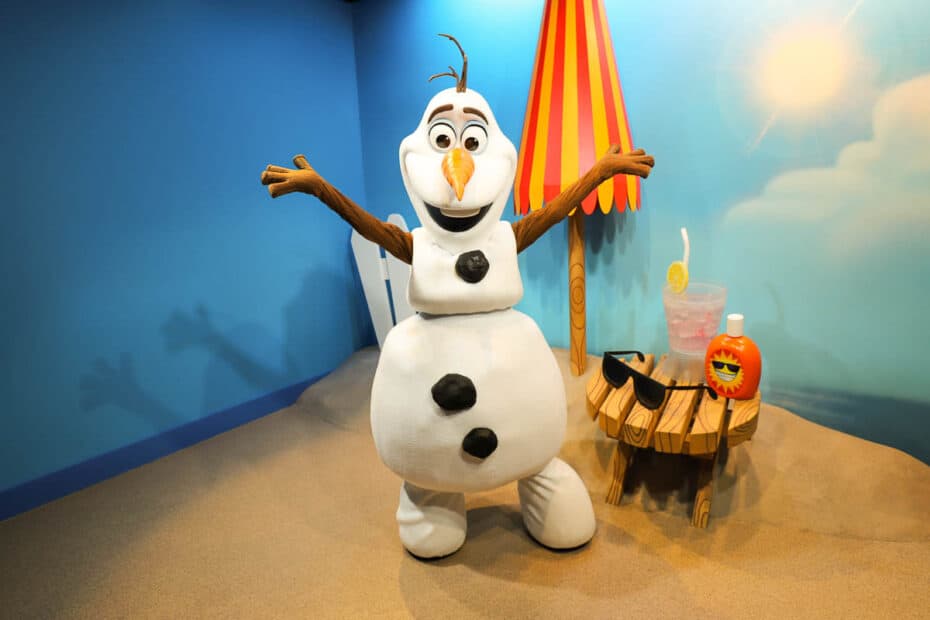 Olaf meets at Celebrity Spotlight at Disney's Hollywood Studios. Celebrity Spotlight is a small building immediately to the left of the Vacation Fun attraction that shows Mickey Mouse shorts.
Additionally, it's across the walkway from Backlot Express, not too far past the Frozen Sing-Along Celebration.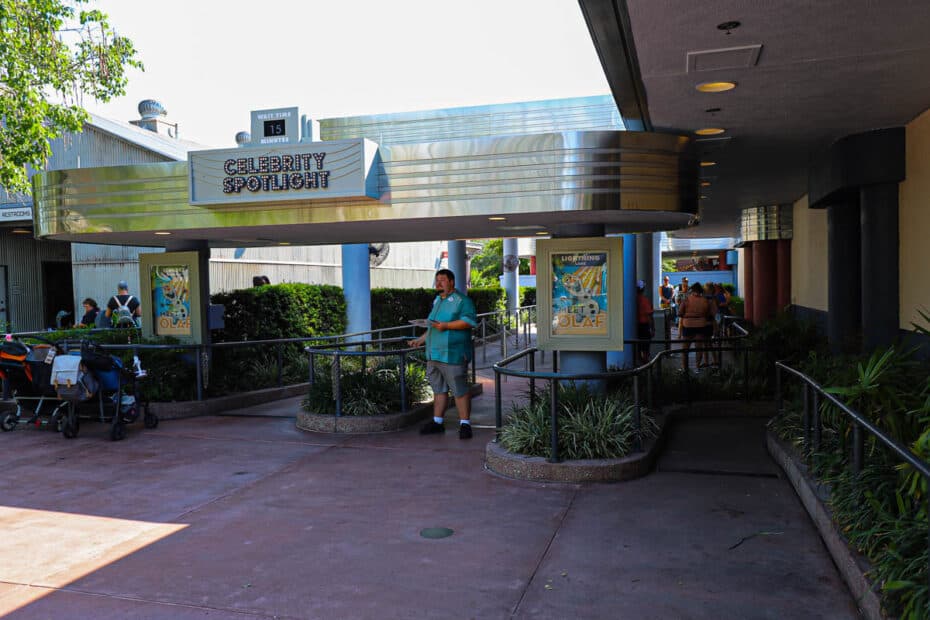 A sign sits out in front of the entrance. As of late, Olaf meets guests daily from 9:00 a.m. to 5:00 p.m.
Of course, you'll want to check the My Disney Experience app for exact times on the day of your visit.
On the day of this visit, the displayed wait time to meet Olaf was 15 minutes. I got in line at 4:52, and there were approximately 12 groups ahead of me.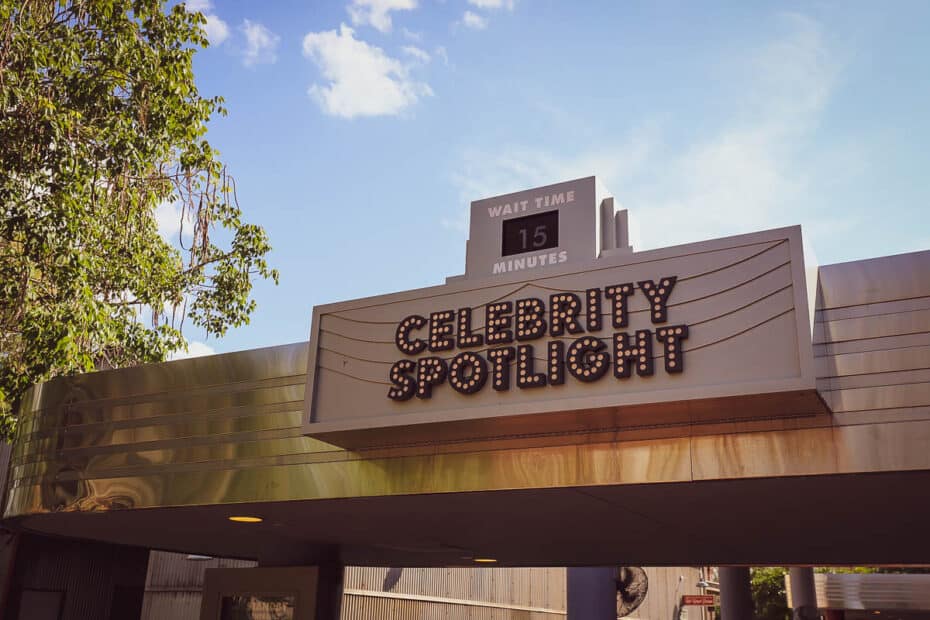 The majority of the queue is outside in a partially shaded area. I ended up waiting less than 10 minutes to meet Olaf.
Below is a photo of Olaf waving goodbye to the guests ahead of me in line. Once you enter the building, it won't be long before you meet Olaf. There were about three families ahead of me waiting inside.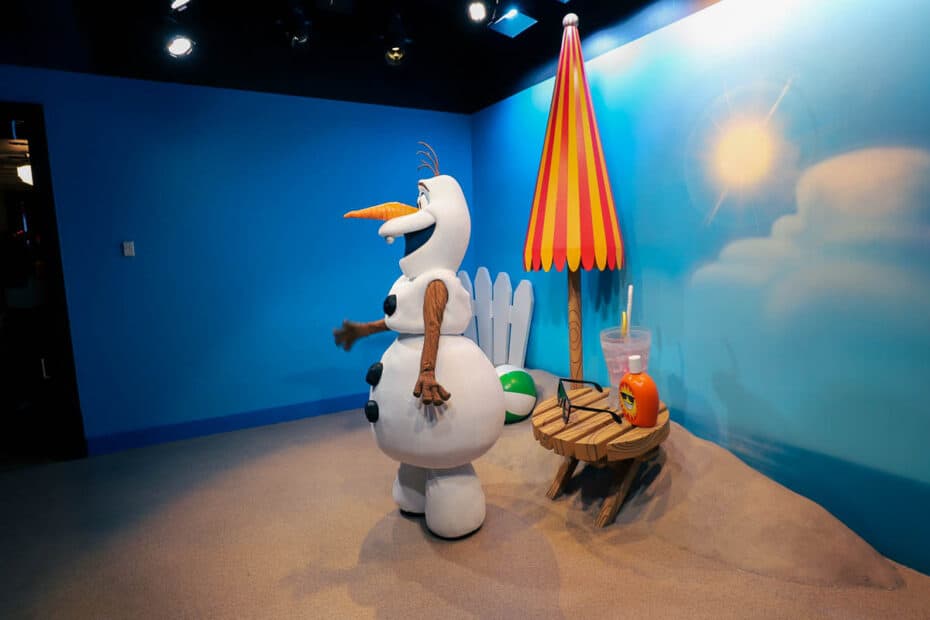 Additionally, a PhotoPass photographer is available at this character meet. They will take your picture and scan your band if you purchased the Memory Maker.
Or they will take a photo for you with your own personal device if you would like one.
And here's everyone's favorite snowman! Naturally, Olaf's enjoying the summer.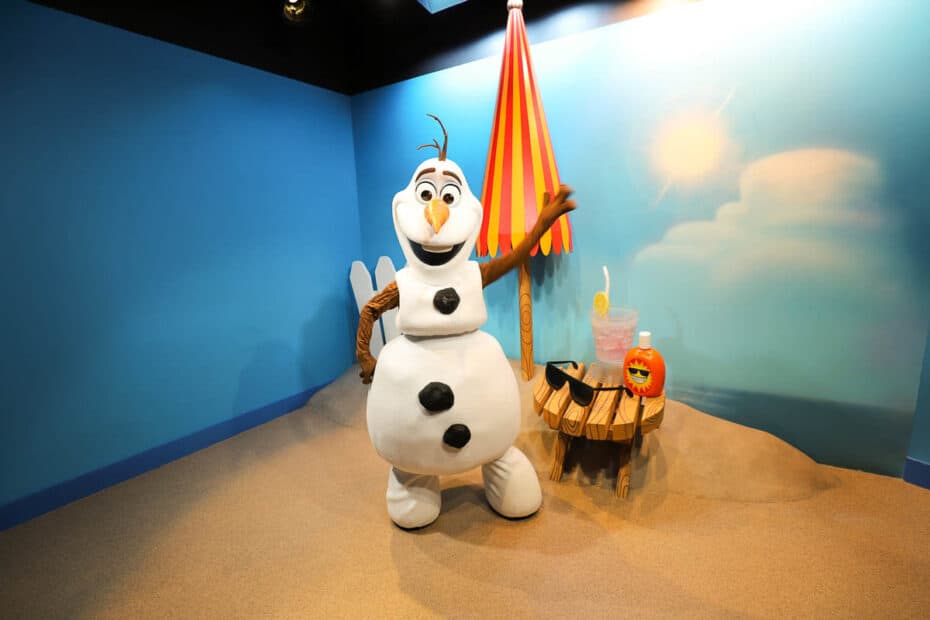 Since Olaf has twig arms, he cannot sign autographs. But he does have a laminated card with his signature on it. The cast member attending the meet will give you an autograph card right before you meet Olaf.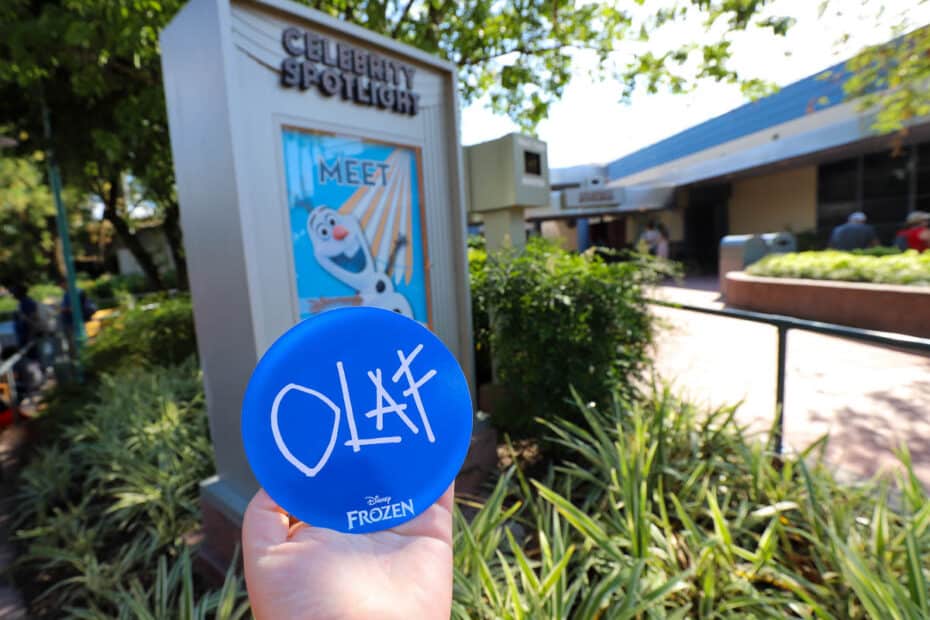 You'll exit either in front of the building or toward the back. I want to point out that if you exit toward the back of the building, a cut-through walkway comes out directly at Red Carpet Dreams.
You can meet Mickey and Minnie Mouse at Red Carpet Dreams.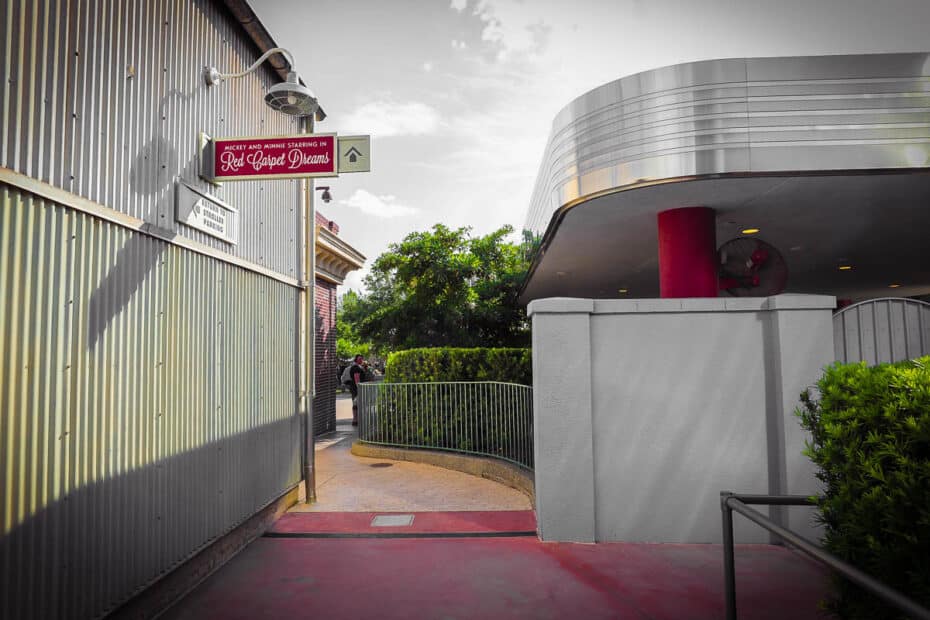 As for the best time to meet Olaf, you might consider later in the day. His line isn't usually long in the mornings either. However, mornings might be better suited for experiencing some of the more popular rides and attractions.
Additionally, you might want to meet Olaf immediately after experiencing the Frozen Sing-Along. Since he's so close by, you can exit the sing-along and get in the line to meet Olaf.
For other character meets at Hollywood Studios, try these:
Or you can preview our entire list of characters at Disney World. That article lists each character meet by the park.
Are you hoping to meet Olaf on your next visit to Hollywood Studios?