Remy's Ratatouille Adventure at Epcot Review
Remy's Ratatouille Adventure is a family-friendly attraction in Epcot's France Pavilion. Below, we'll go over a few specifics for experiencing this ride on your Walt Disney World Vacation.
You're in for a treat at Remy's Ratatouille Adventure at Epcot! As you make your way through Chef Gusteau's kitchen, you'll shrink to Remy's size, where everything becomes larger-than-life.
This newer attraction is based on the Disney Pixar film Ratatouille. However, it's not original to Epcot.
This ride initially debuted at the Walt Disney Studios Park at Disneyland Paris. Since the movie Ratatouille is based in Paris, having the attraction there makes sense.
Of course, since Epcot's World Showcase is home to the France Pavilion, Remy's Ratatouille fits in nicely. You'll definitely want to take a spin on it during your vacation.
This attraction even features the cutest "ratmobiles."
This article was updated on February 12, 2023.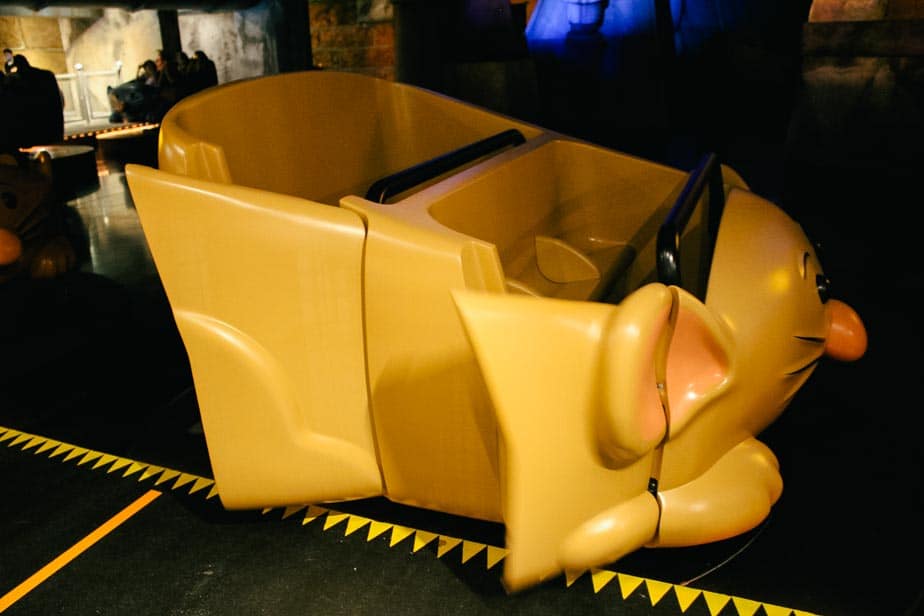 Here are the need-to-know details for Remy's Ratatouille Adventure.
Location: France Pavilion
Disney Genie+ Eligible: Yes, with individual Lightning Lane
Ride Type: Dark Ride, 4D (for all ages)
Good For: Everyone
Perfect For: Fans of Ratatouille
Must-Do List: High Priority
Remy's Ratatouille Adventure Review
When you enter the expansion of Epcot's France Pavilion, you're greeted by a large courtyard. Remy's Ratatouille Adventure is at the back of this new area behind the fountain.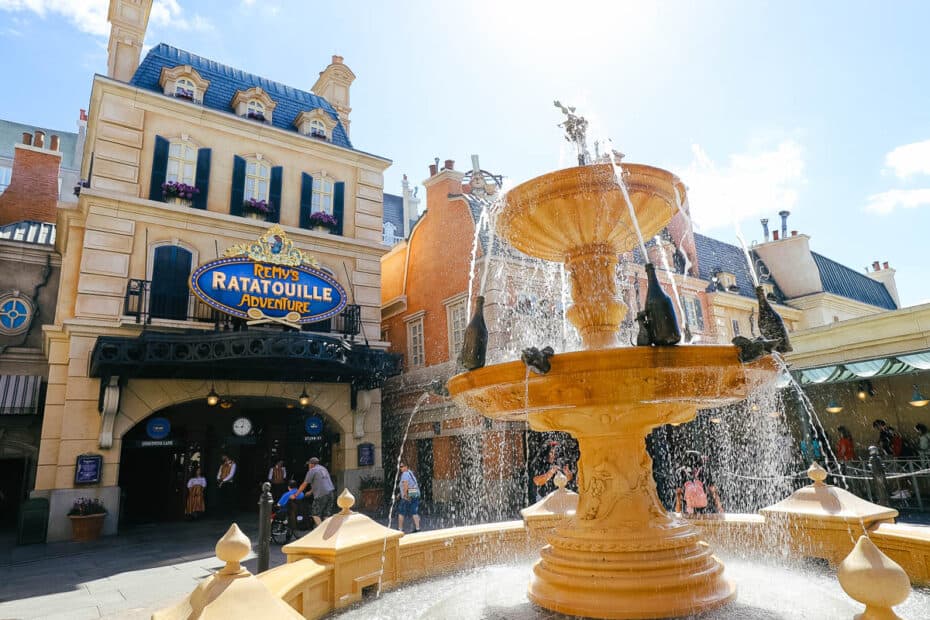 You'll also find La Creperie de Paris, an excellent table service restaurant for lunch or dinner. Additionally, they have a walk-up window that serves as a quick service. It's delicious.
Related: La Creperie de Paris Review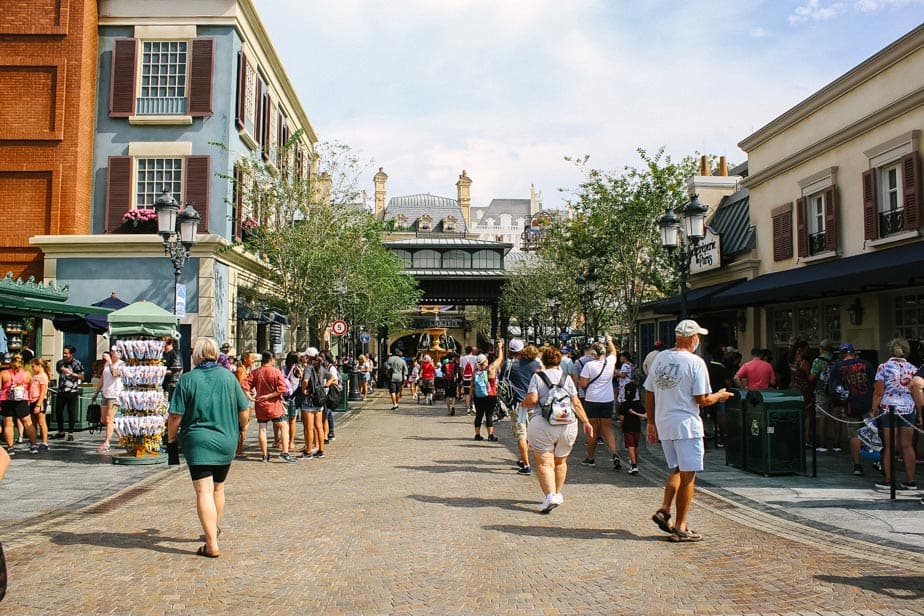 Remy's Ratatouille Adventure's queue begins outside in a partially covered area. The entire surroundings are very Parisian.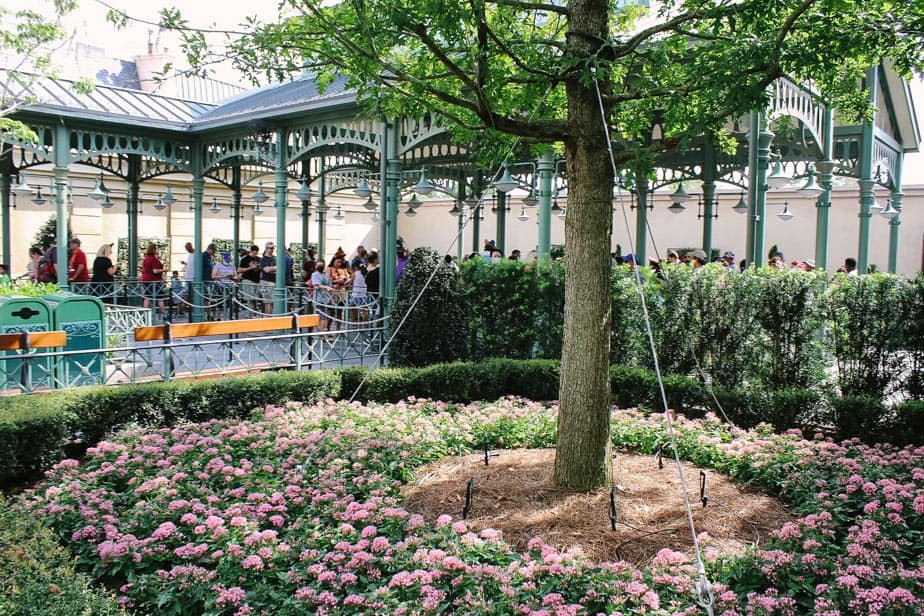 Ratatouille offers a standby queue and Lightning Lane. At this time, the Lightning Lane for Remy's Ratatouille Adventure is a separate a la carte experience.
When this attraction first opened, a virtual queue system was used. However, currently Guardians of the Galaxy: Cosmic Rewind is the only attraction offering a virtual queue system with boarding groups.
Therefore many guests head straight to Remy's Ratatouille Adventure first thing at rope drop. This attraction will have significant wait times throughout the day.
Remy's Ratatouille Adventure is available for guests with early entry theme park benefits. It's also included during the extended evening hours for deluxe and deluxe villa resort guests.
*There is no single rider line for Remy's Ratatouille Adventure. Wheelchair access is available. Details for those with mobility issues (i.e., wheelchair, ECVs) can be found here on Disney's site.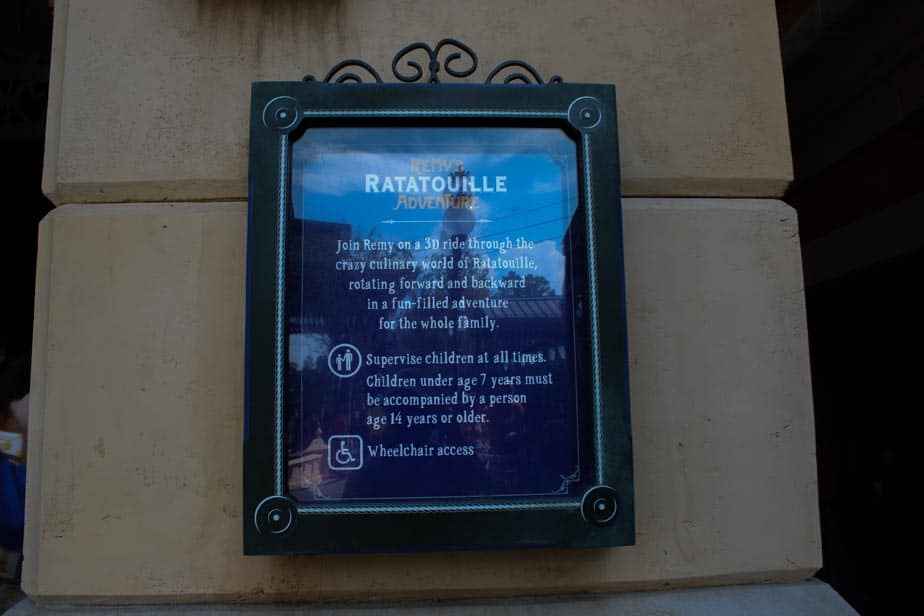 The queue starts pretty basically, with a few movie-style posters here and there.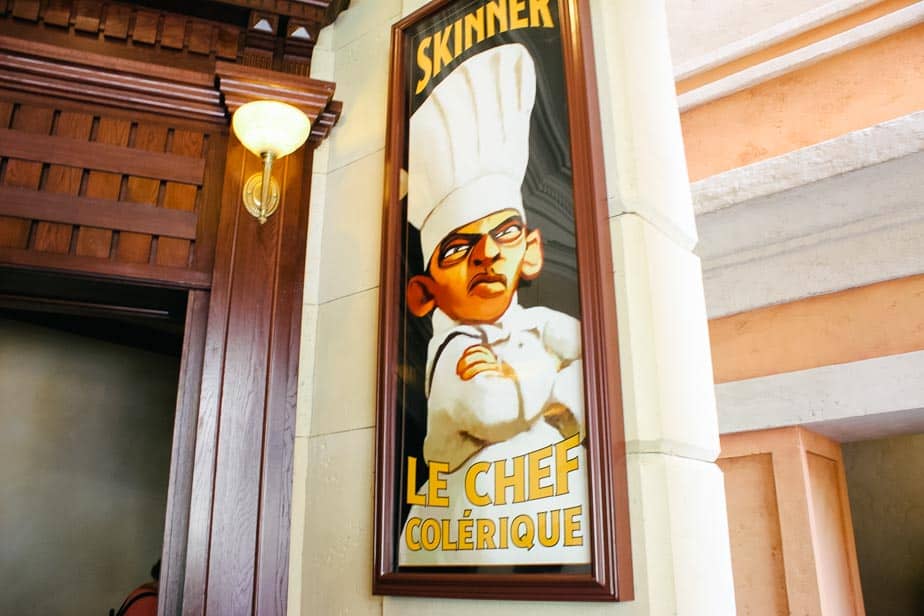 Then you make your way inside, where you feel like you're on the rooftops of a Parisian neighborhood. This is where you'll see the sign for Gusteau's Restaurant.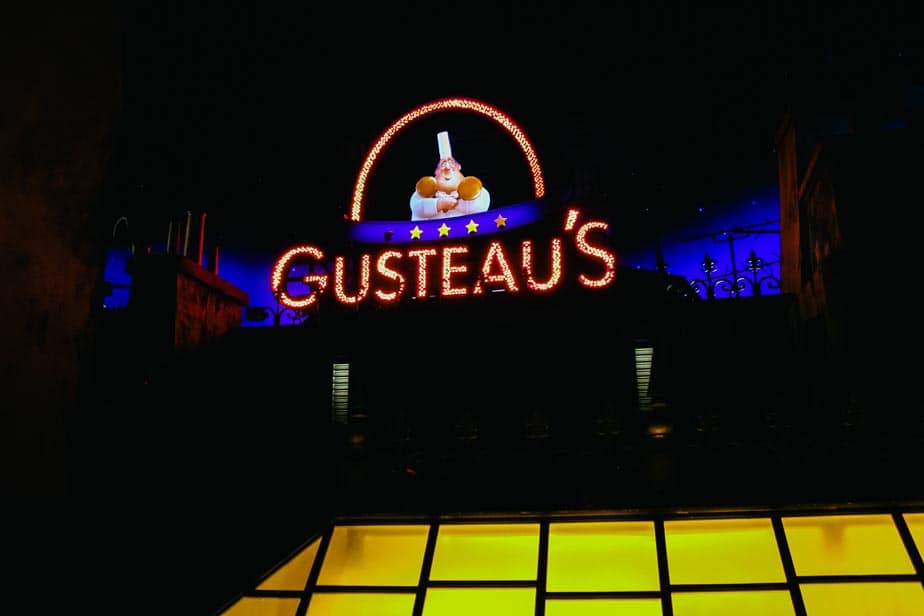 It's all well done.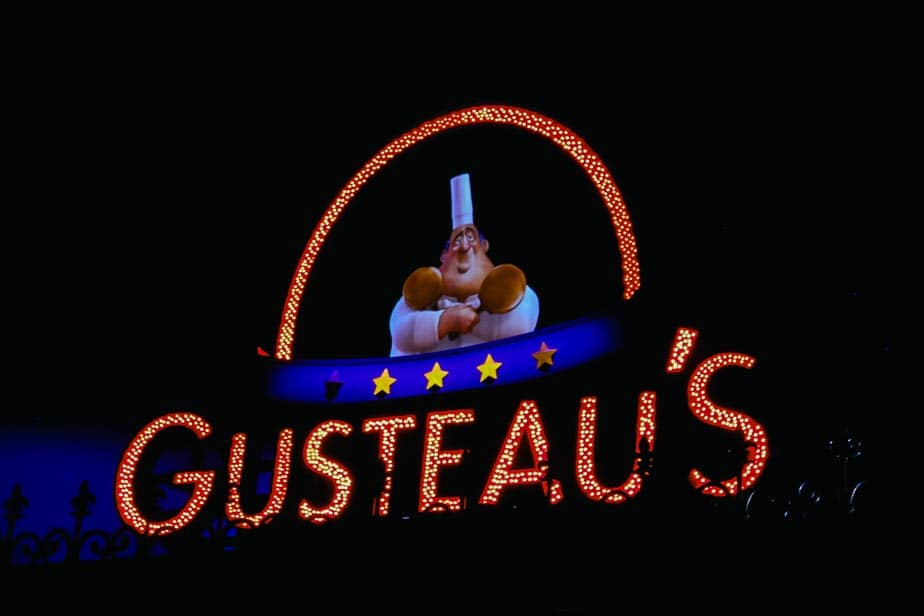 Winding through the queue, you'll walk through a studio.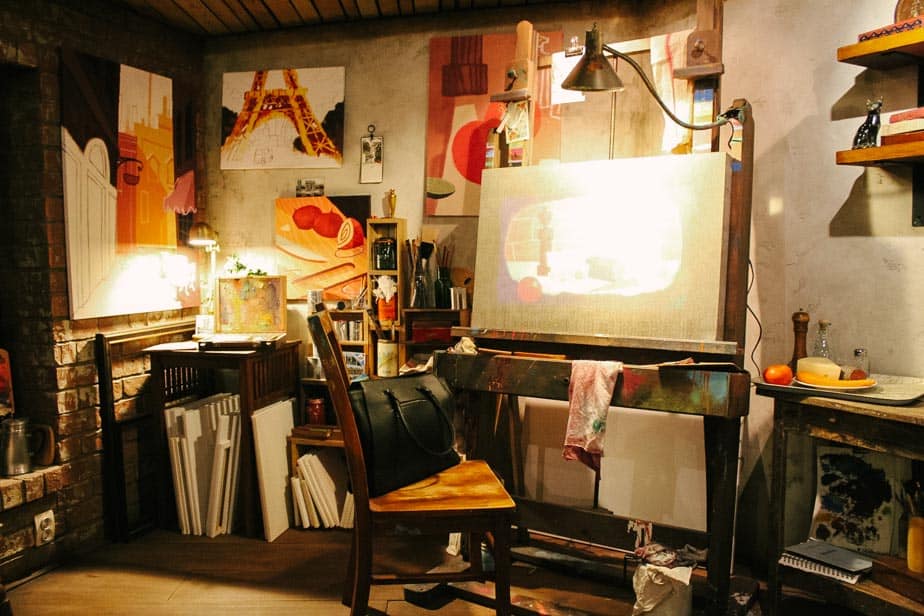 And then you'll pick up a pair of 3D glasses.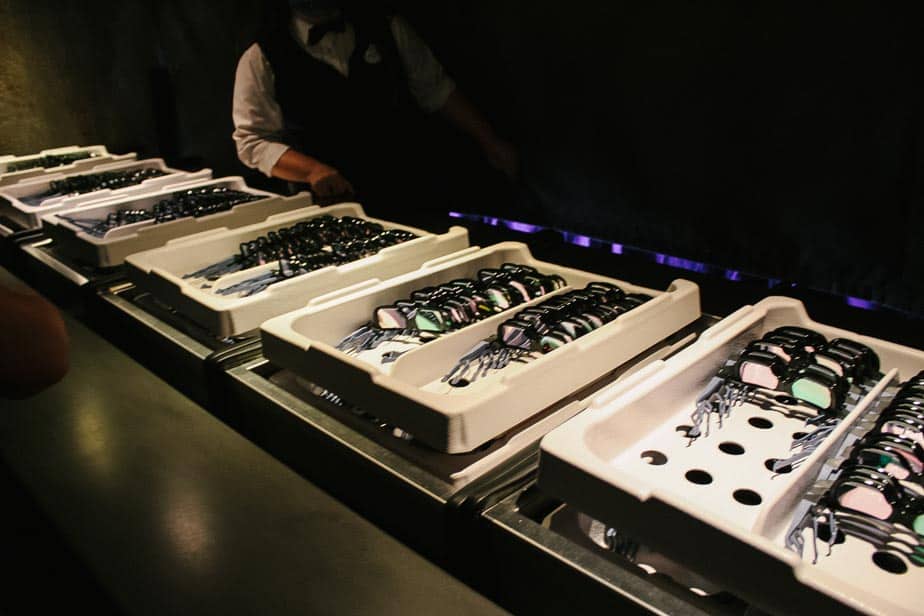 Then you're assigned to a specific boarding area.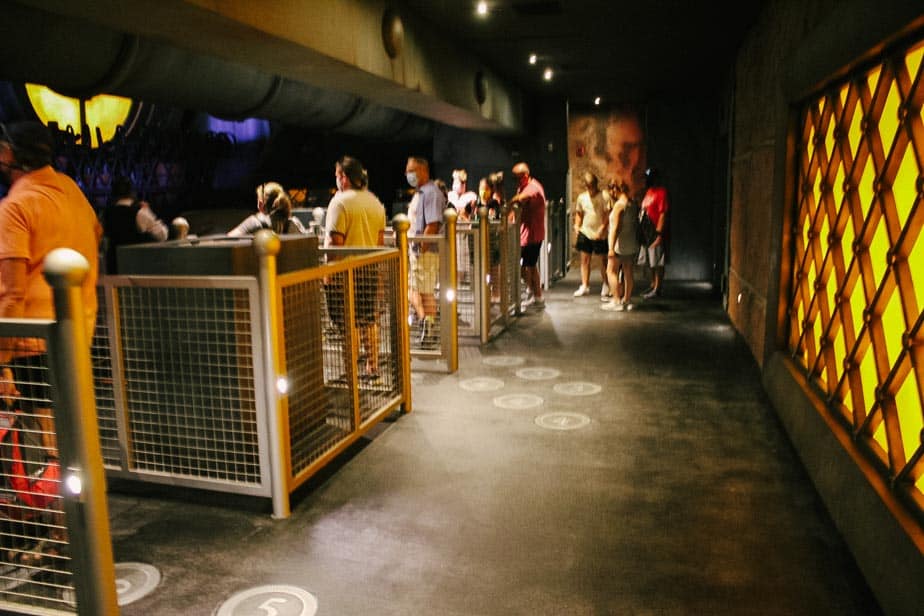 Before long, you'll board your rat mobile. Remy's Ratatouille Adventure is a trackless ride like Star Wars: Rise of the Resistance and Mickey and Minnie's Runaway Railway. Note the markings on the concrete floor from the ride vehicles.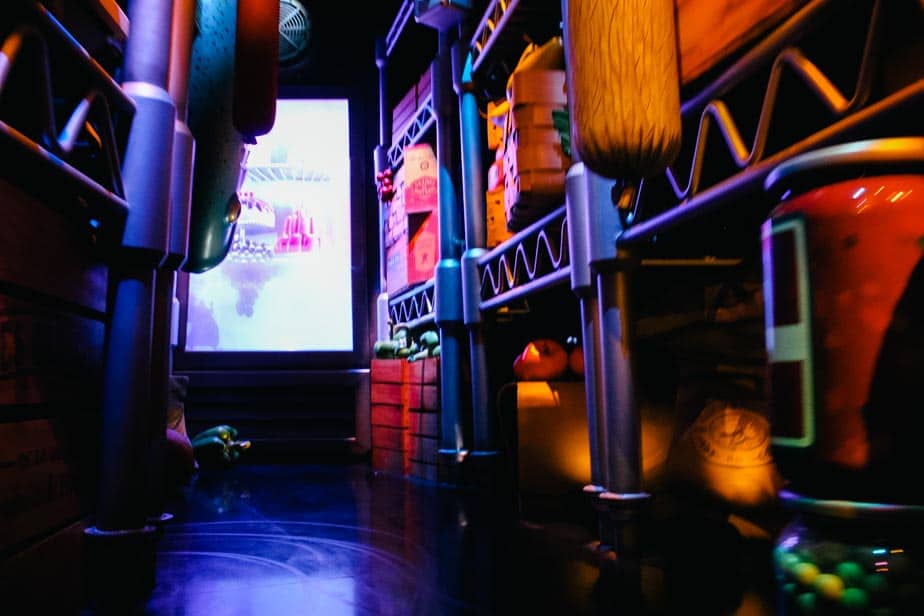 You can probably tell from the photos you are now the size of a rat, and everything around you is supersized.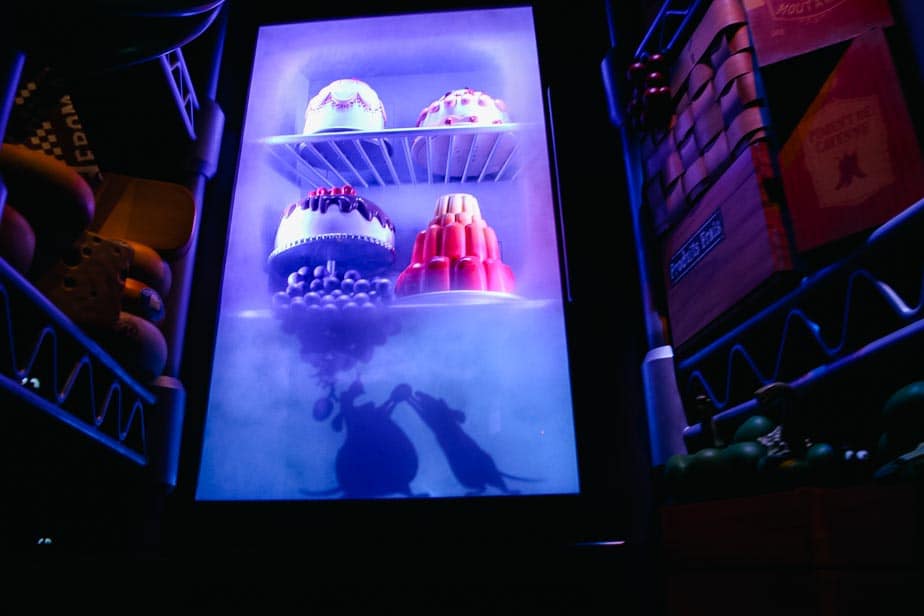 Several scenes project scents, and there's a small splash of water in one scene. That reminded me of Mickey's Philharmagic more than anything.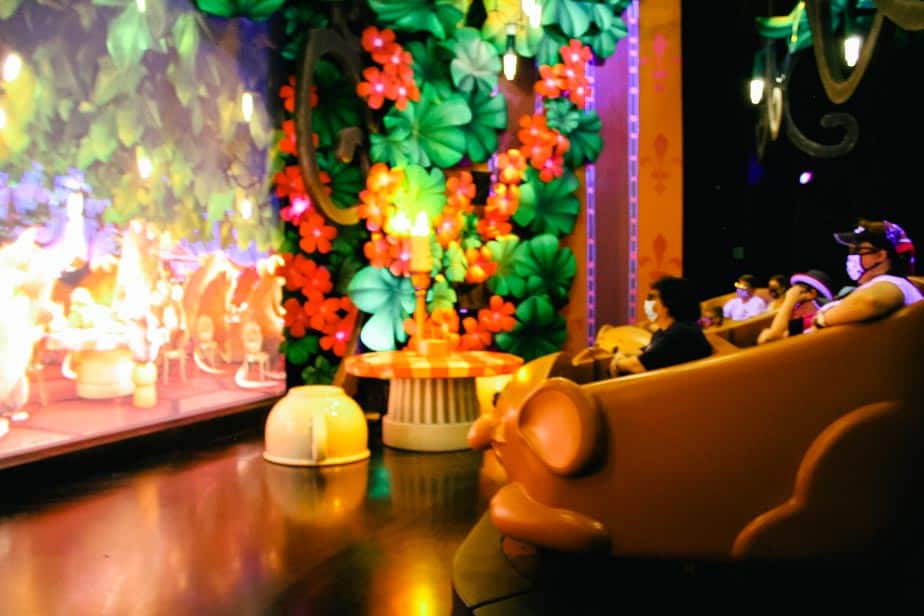 You'll weave through the hustle and bustle of a busy restaurant kitchen. A few champagne bottles pop at one point, and you can almost feel the effect.
Finally, you make it to the dining room. Unfortunately, that doesn't go over well when your cover is blown.
Thankfully, this attraction ends on a high note. Chef Remy becomes the chef of his own restaurant, where he and his friends (rats and humans) continue their adventure in the culinary arts.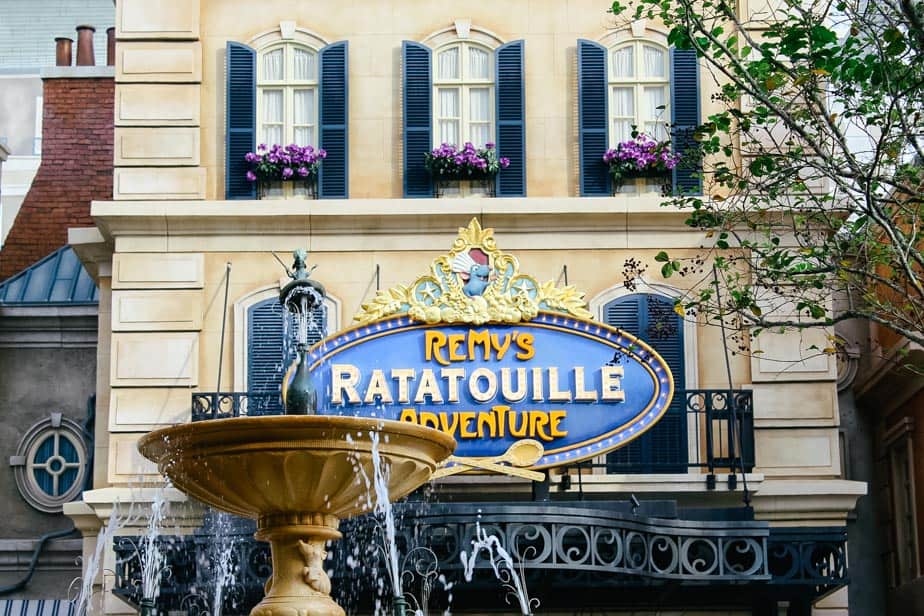 Overall, we enjoy this attraction. However, it pales in comparison to Mickey and Minnie's Runaway Railway. But I'm not a fan of wearing 3D glasses, which are required to see the scenes in Remy's Ratatouille Adventure.
Hopefully, this review was able to give you a basic overview of the ride without too many spoilers. For more rides at Epcot, you might enjoy the following:
In the Comments
Now for your thoughts. Are you looking forward to riding Remy's Ratatouille Adventure? Also, what do you think of trackless ride vehicles and 3D glasses on rides?