Remy's Ratatouille Adventure at Epcot Review – What You Need To Know
You're in for a treat at Remy's Ratatouille Adventure at Epcot! This new addition to the park is designed to make guests feel like they are inside the world of the Disney Pixar movie Ratatouille.
And by feeling like you're inside the movie, I mean, literally. Guests will shrink to Remy's size as they make their journey through Gusteau's Kitchen where everything becomes larger-than-life.
You'll even get to ride in the cutest "rat" ride vehicle.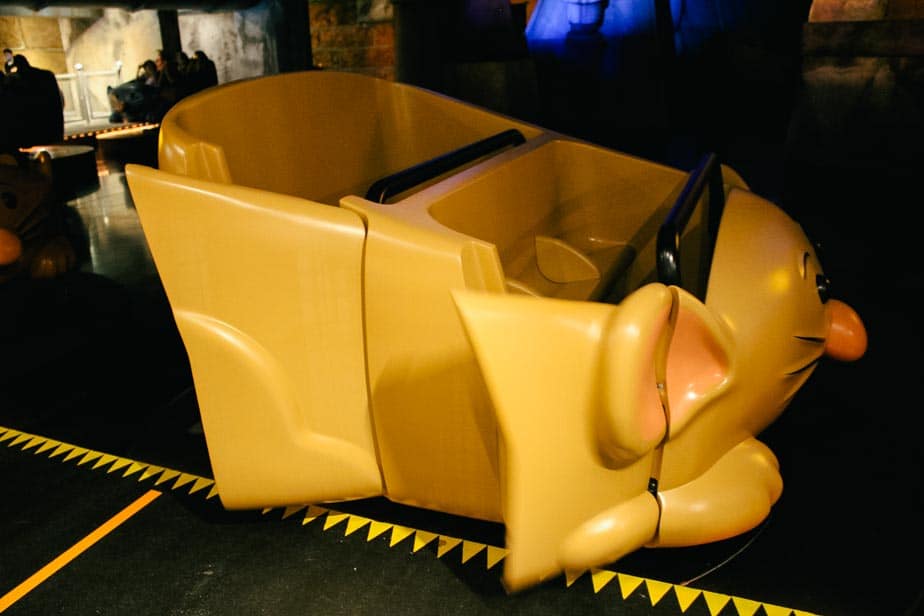 Here are the need-to-know details for this attraction opening on October 1, 2021.
| | |
| --- | --- |
| Remy's Ratatouille Adventure | Epcot |
| Location: | France Pavilion |
| Disney Height Requirement: | No |
| Special Circumstances to Ride: | Virtual Queue |
| Ride Type: | 4D for all ages |
| Good For: | Everyone |
| Perfect For: | Fans of Ratatouille |
| Must-Do List: | High Priority |
Remy's Ratatouille Adventure Review
Since I was able to experience this attraction during the initial annual passholder preview, I thought we'd take a quick walk-through. Upfront, I will tell you I enjoyed the ride but I felt like it paled in comparison to Mickey and Minnie's Runaway Railway.
That's because I'm not a fan of wearing 3D glasses on attractions and they are a requirement to experience Remy's Ratatouille Adventure. The only attraction I will usually make an exception for that requires 3D glasses is Toy Story Mania.
Anyway, I don't want to disappoint anyone, because the ride is getting rave reviews. And I'm the biggest fan of the movie; I truly believe that "anyone can cook." The entire cooking thing resonates deeply with my soul.
When you enter the new expansion, you'll be greeted by a large courtyard. Remy's Ratatouille Adventure is at the very back of this area behind the fountain. That's La Creperie de Paris on the right, we're headed that way in our next review. You can read it here.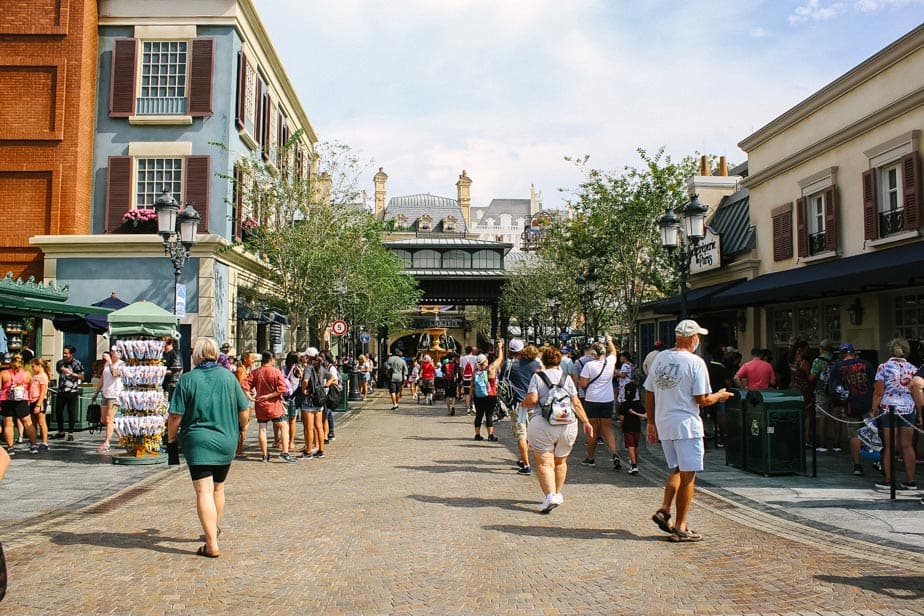 Spoiler: I think the interior dining experience at La Creperie is the real star of the expansion. Yeah, it was good.
The queue for Remy's Ratatouille Adventure is partially outside under a covered area. The whole scene is very Parisian. At least, it's how I would imagine Paris to be, I haven't actually been.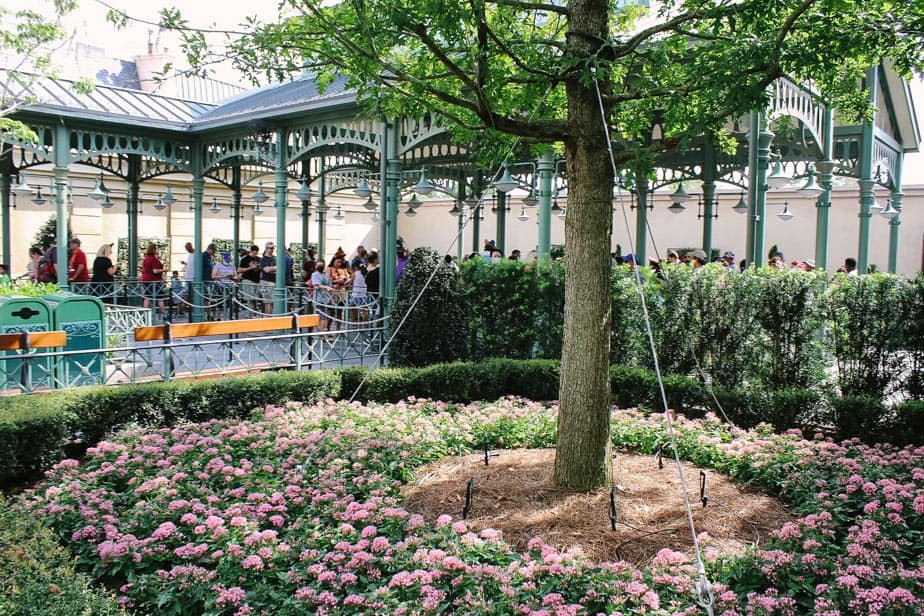 Eventually, you'll make your way inside. There is signage indicating that the ride is a "fun-filled adventure for the whole family."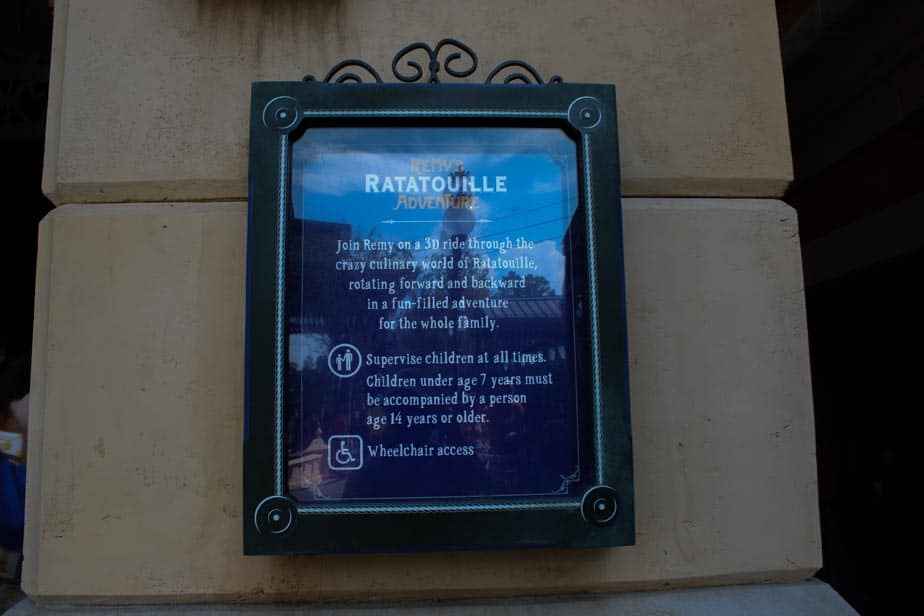 You might notice our old familiar FastPass+ sign below. This will likely be changed out to Lightning Lane before the attraction officially opens. However, Disney has announced that Remy's Ratatouille will open with virtual queue access.
Meanwhile, Disney is pausing the virtual queue for Rise of the Resistance beginning September 23rd. You'll definitely want to keep up-to-date on the ride process for both of these attractions if you have plans to visit in the near future.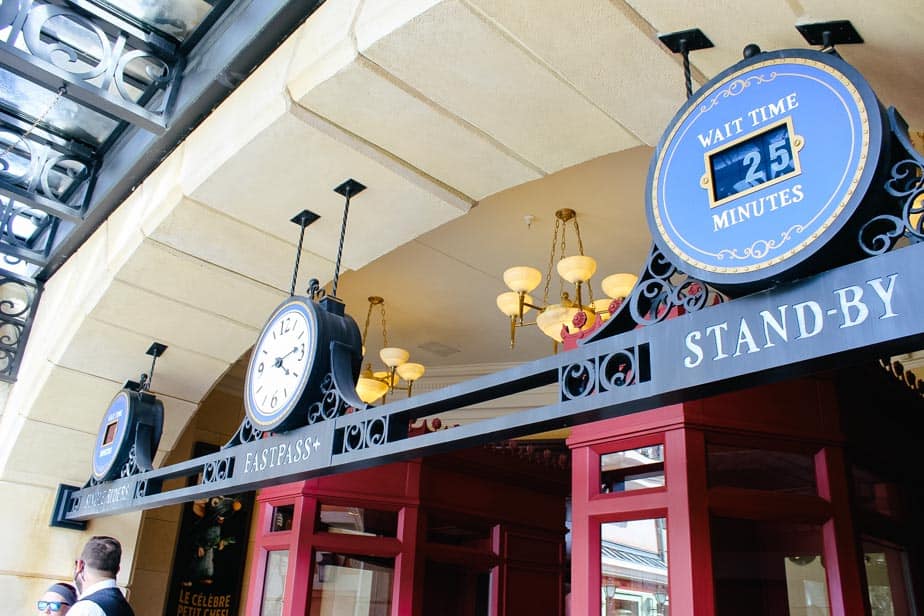 The queue starts out fairly basic with a few movie-style posters here and there.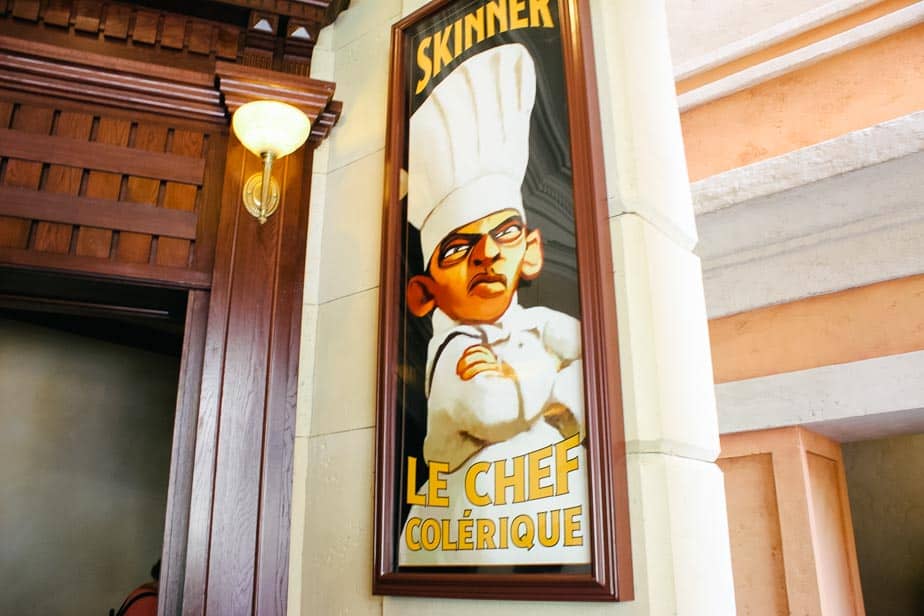 And then you make your way into this area where you feel as though you're on the rooftops of a Parisian neighborhood.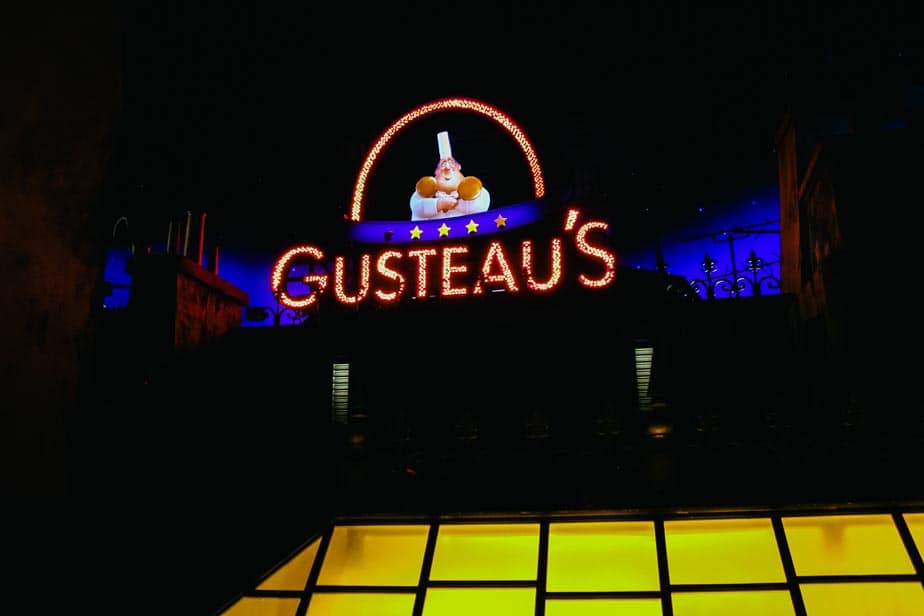 It's really an enchanting moment.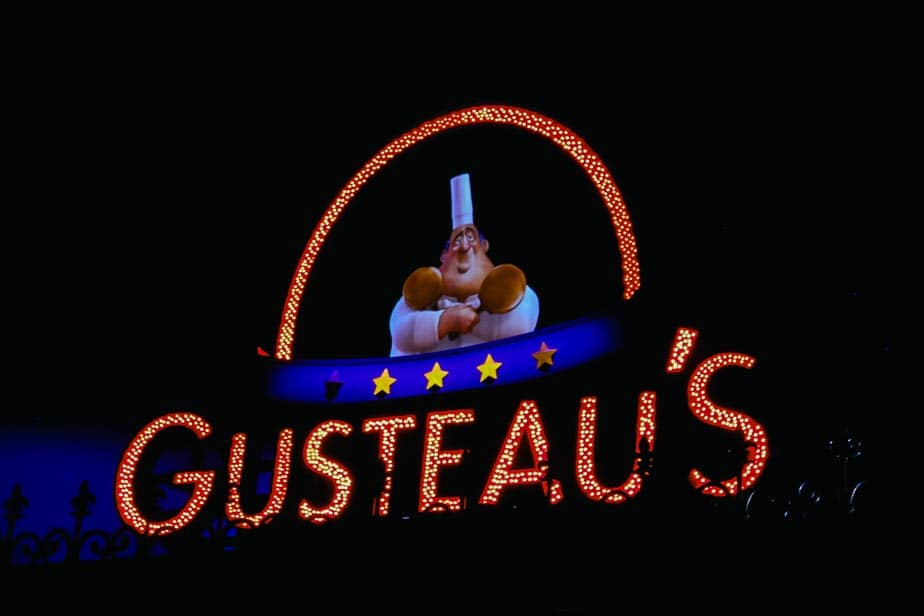 Winding on through the queue there was a studio.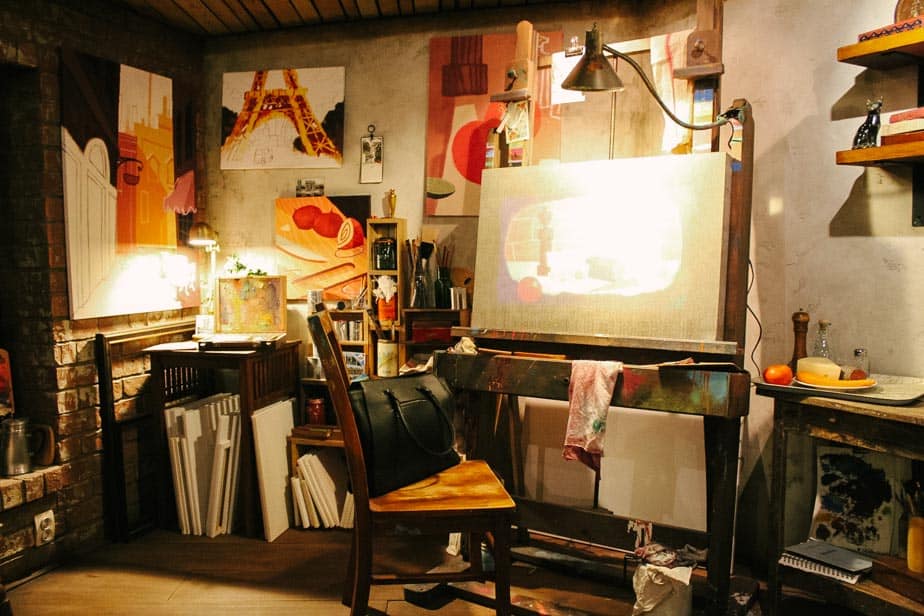 And then you'll pick up your 3D glasses.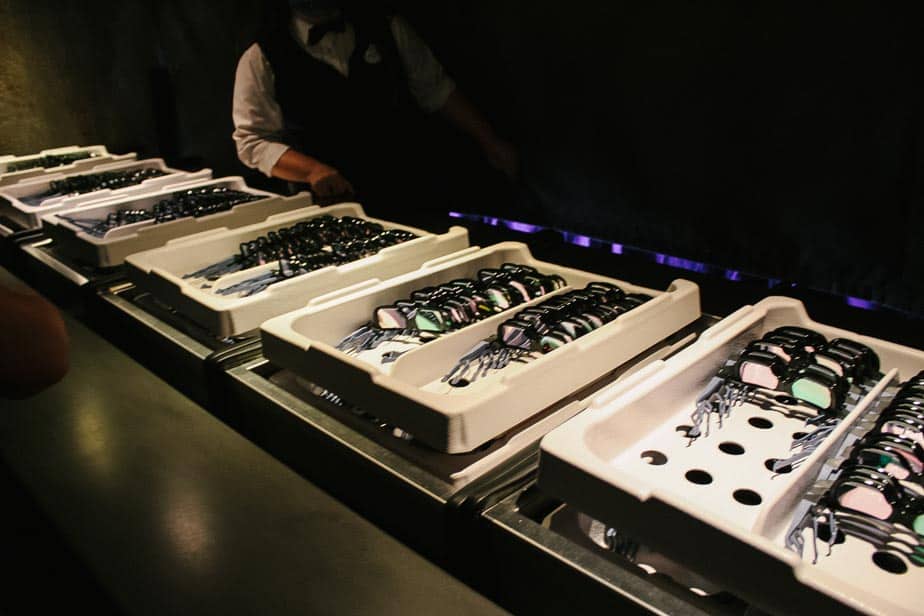 Before being assigned a line to join.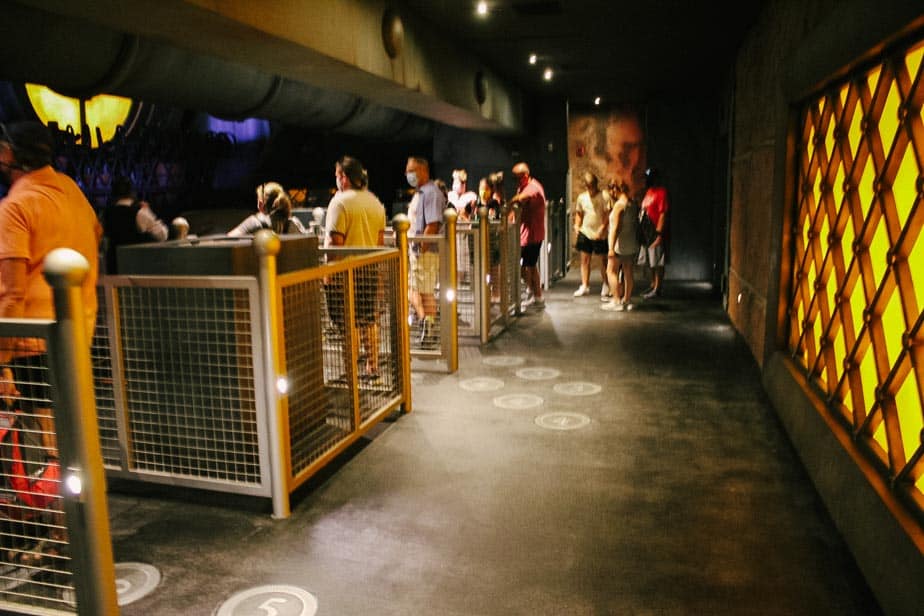 Before long you'll board your rat mobile. Remy's Ratatouille Adventure, like Rise of the Resistance and Runaway Railway is a trackless ride. Note the markings on the concrete floor from the ride vehicles.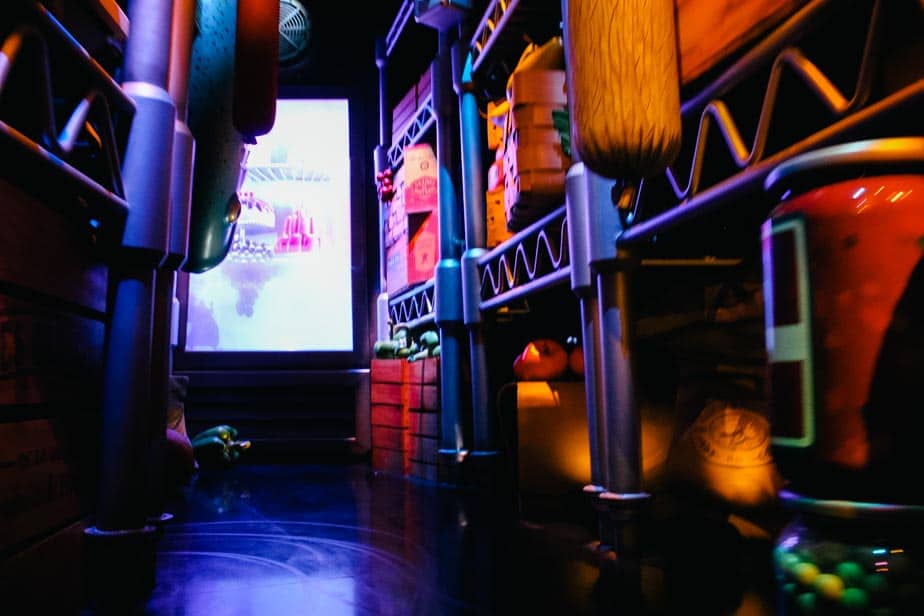 You can probably tell from the photos, you are now the size of a rat and everything around you is supersized.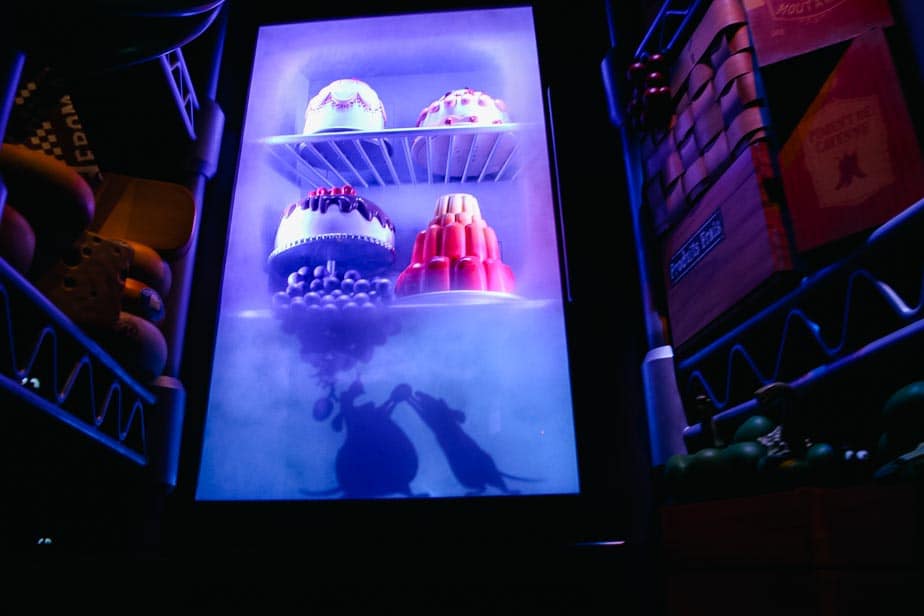 Several screen elements blow scents and there's a spray of water in one scene. That reminded me of Mickey's Philharmagic more than anything.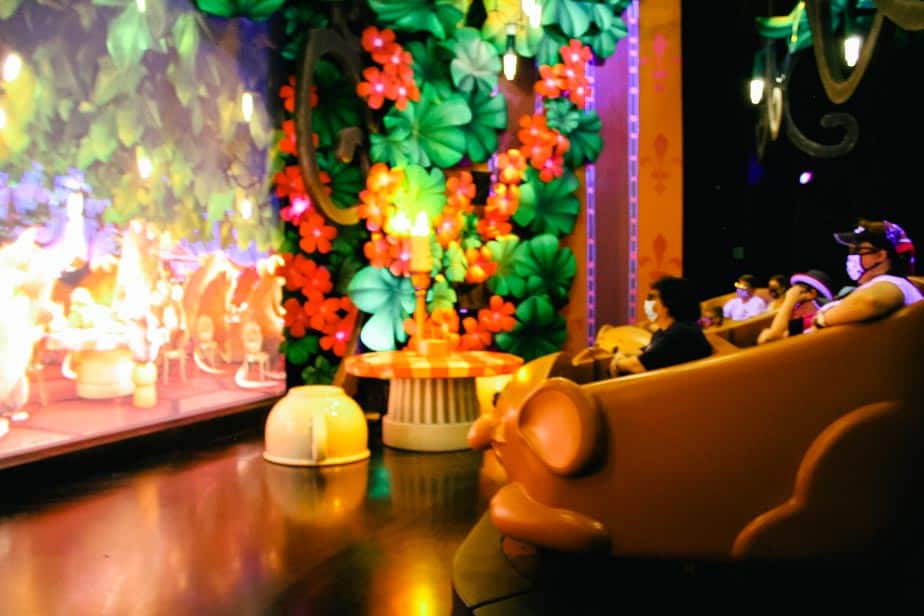 As for the ride vehicles they sit three people per row and there are two rows per vehicle.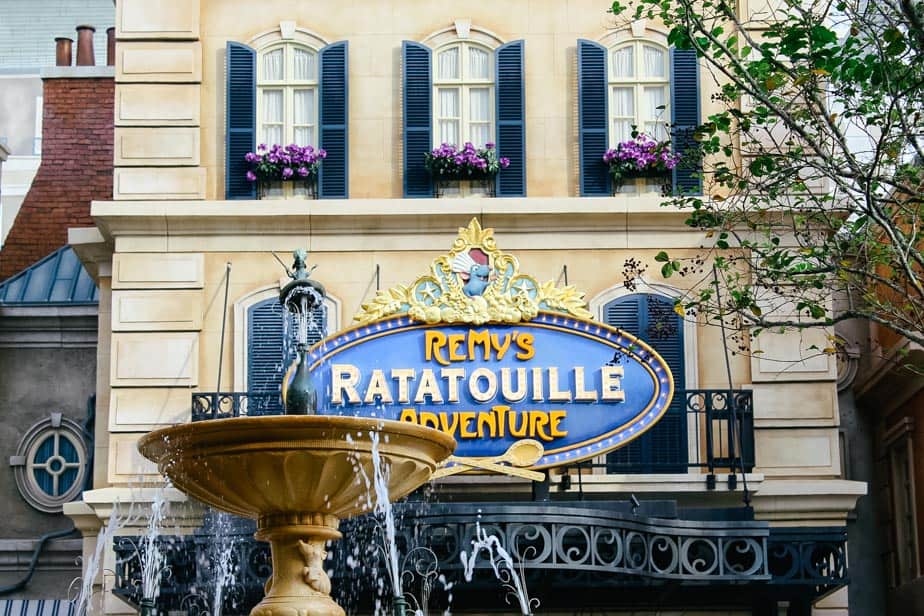 Remy's Ratatouille Adventure opens to all guests beginning October 1, 2021. In order to ride this new attraction, you'll need to secure a boarding group.
To secure a boarding group, you'll first need to have a theme park reservation for Epcot. On the morning of your Epcot date, you'll need to secure your boarding group via the My Disney Experience app at 7:00 a.m.
Tickets must be linked to the app. Most will begin refreshing for a boarding group around 6:59 a.m. until you secure your group or get a message that the reservation window has closed.
If you do not secure an initial boarding group, you will have the opportunity to try again at 1:00 p.m. Make sure to set an alarm on your phone for 12:55 p.m so you won't forget.
For those that do secure a boarding group, the My Disney Experience app will let you know what groups are boarding and an estimated return time for your party. I recommend making sure push notifications are turned on.
When your window opens the app will automatically send you a notice. You'll then have 1-2 hours to come back and experience the ride. Updates for this process will be listed here on Disney's site.
Hopefully, this review was able to give you a basic overview of the ride without too many spoilers. I'm looking forward to experiencing the attraction again after it opens.
Now for your thoughts, are you looking forward to riding Remy's Ratatouille Adventure? What do you think of trackless ride vehicles, 3D glasses on rides, and boarding groups?
Leave a comment below and let me know!