Fantasia Market at Disney's Contemporary (Sundries Shop)
Disney's Contemporary Resort is pretty unique due to having multiple gift shops. Fantasia Market is one of those gift shops.
In this review, we'll take a photo tour of the Fantasia Gift Shop to see all it offers. This specific location specializes in sundries and other convenience items you may need during your vacation.
For Disney-themed merchandise, you'd want to shop in Bayview Gifts. And for toys, there's the Fantasia Toy Shop.
All three gift shops are located next to each other on the resort's Grand Concourse. This floor is located one level below the monorail, so you can see it passing overhead while you shop.
Fantasia Market is usually open daily from 8:00 a.m. until 10:30 p.m.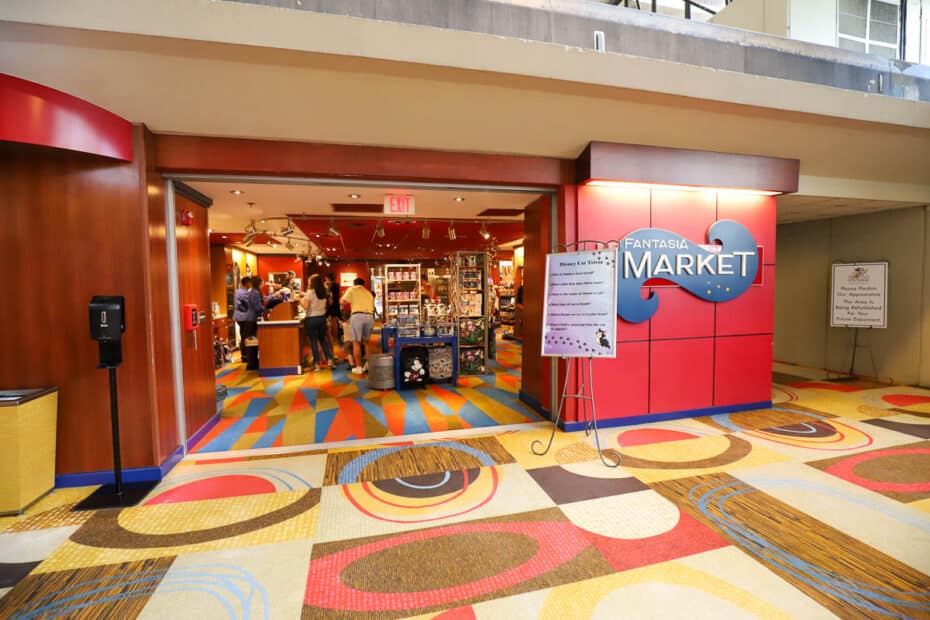 Inside the shop, you'll find various food, drinks, over-the-counter medicines, and other personal items.
These photos were taken in order from the front corner of the store to the back. Below is the display of wine and champagne.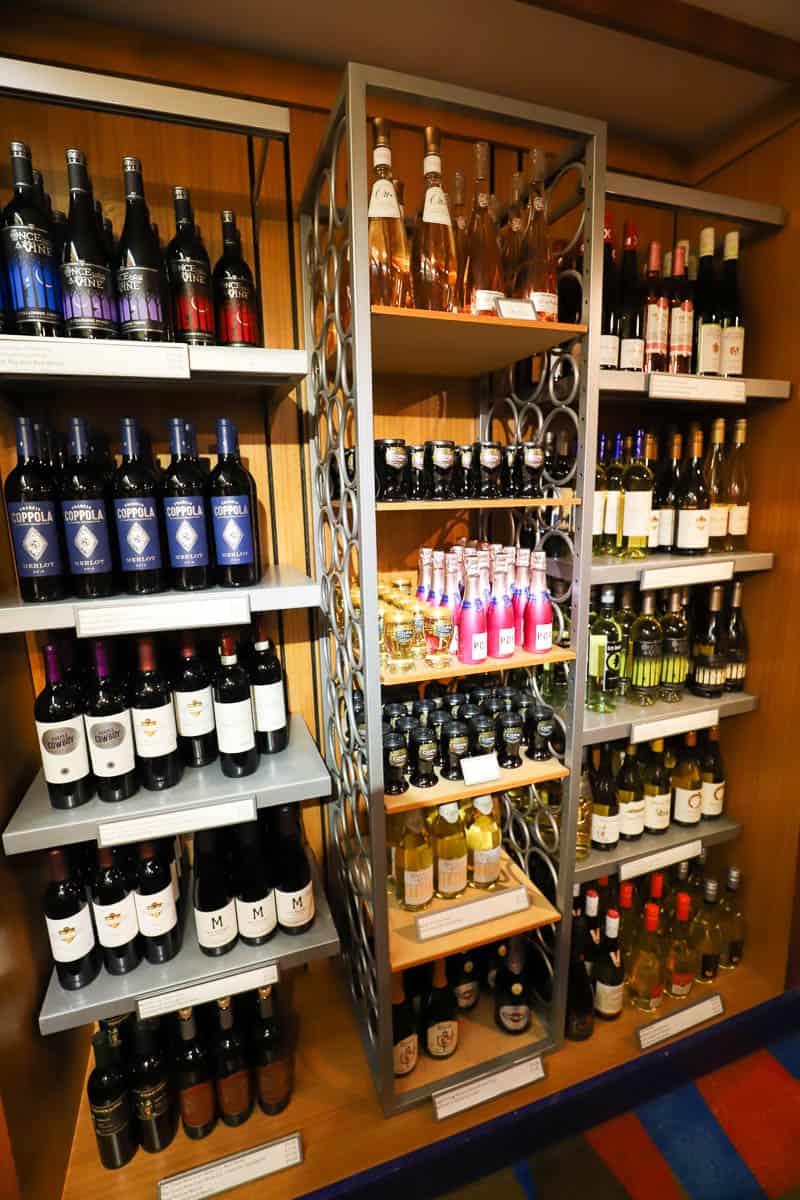 There was a good variety of Disney-branded candy.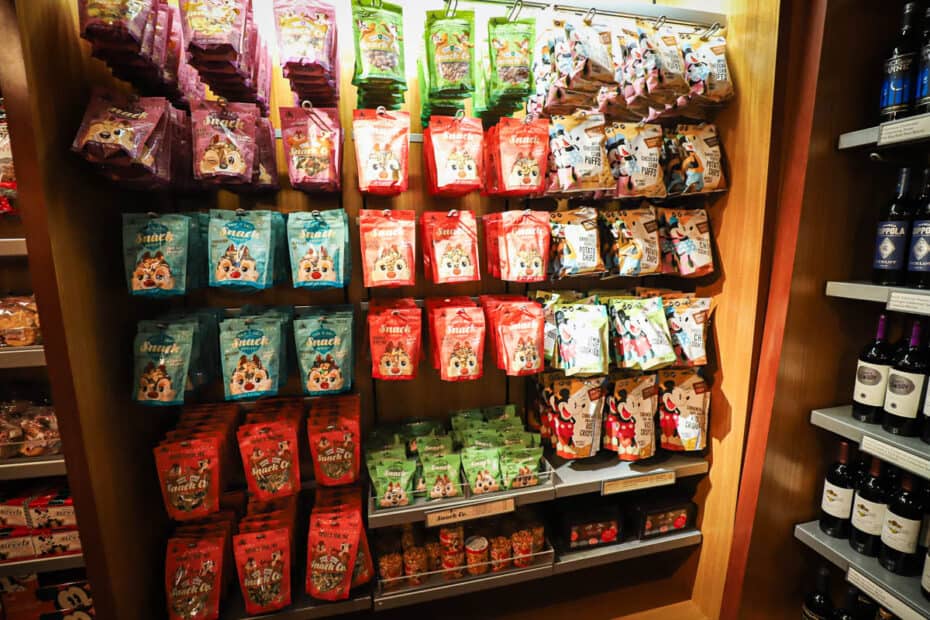 These flavored popcorns in the center of the photo below are popping up everywhere.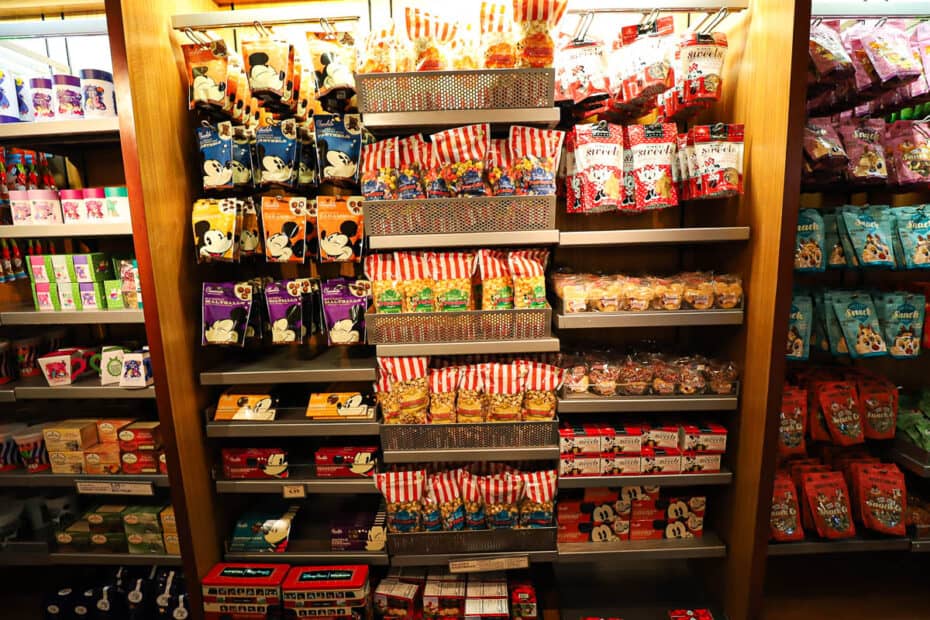 Fantasia Market has the most extensive selection of Disney-branded candy I've seen.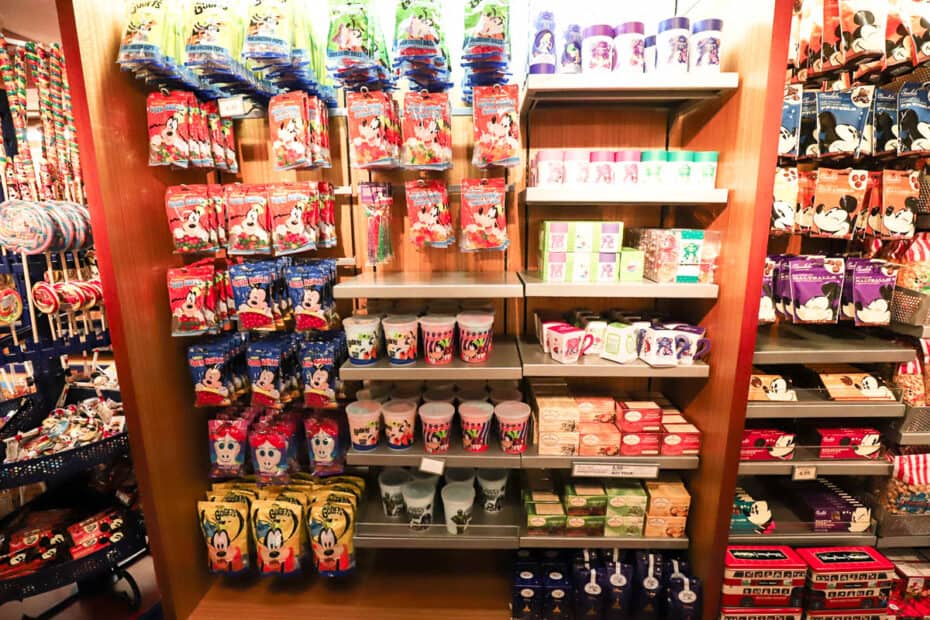 If you were to have a specific need, plenty of health and personal items are available. Items include over-the-counter medicine, toothbrushes, floss, contact solution, diapers, pull-ups, razors, shaving creams, etc.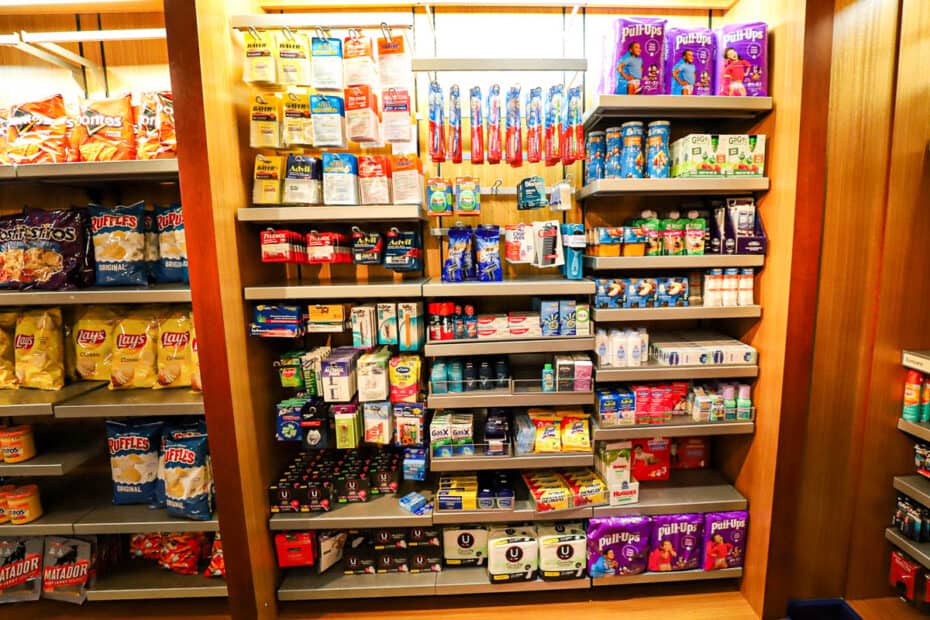 There were a few different types of sunscreen available.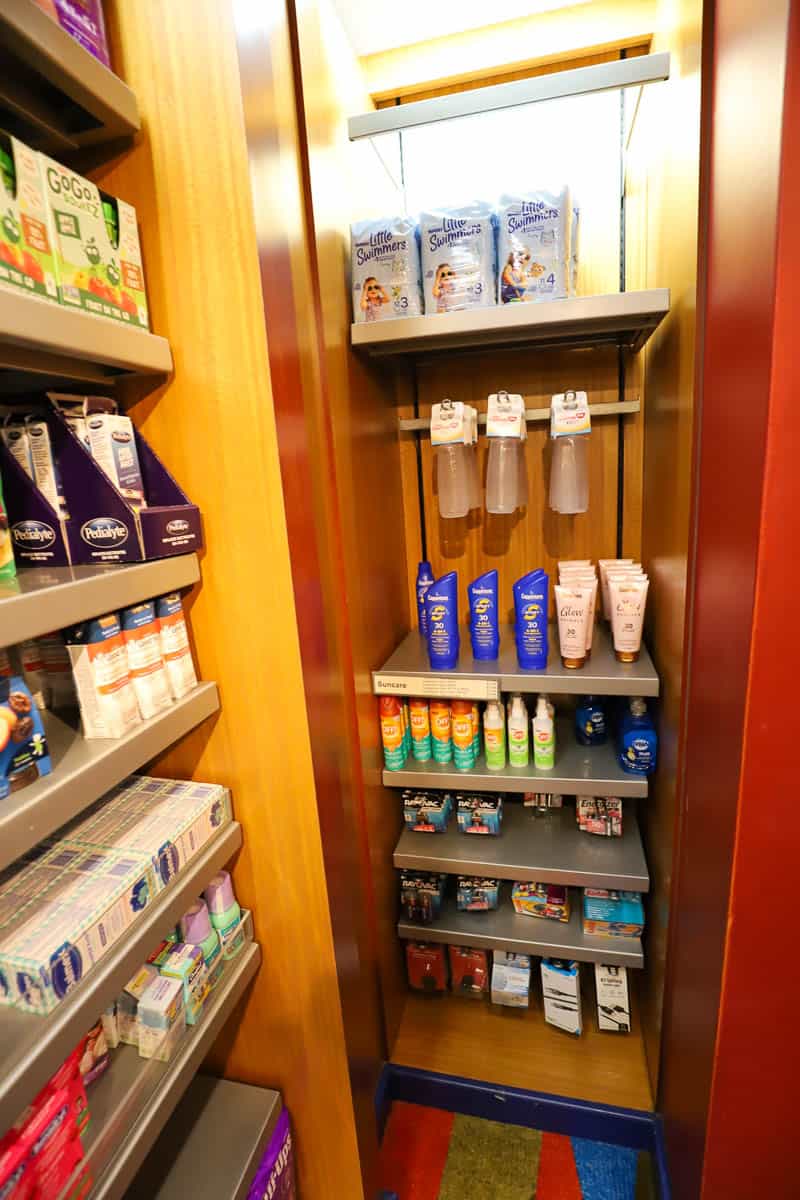 Chips and dip, you can take back to the room.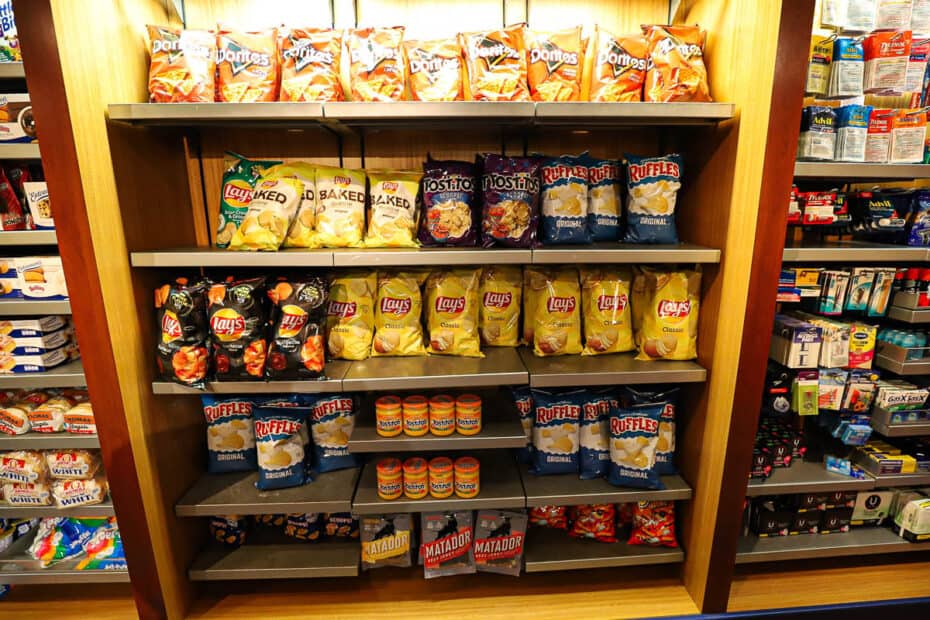 All of the carbs are lumped together as usual. However, there were plenty of options. Items include cereal, crackers, cheese crackers, donuts, pastries, Pop-Tarts, individual cups of macaroni and cheese, bagels, bread, cookies, etc.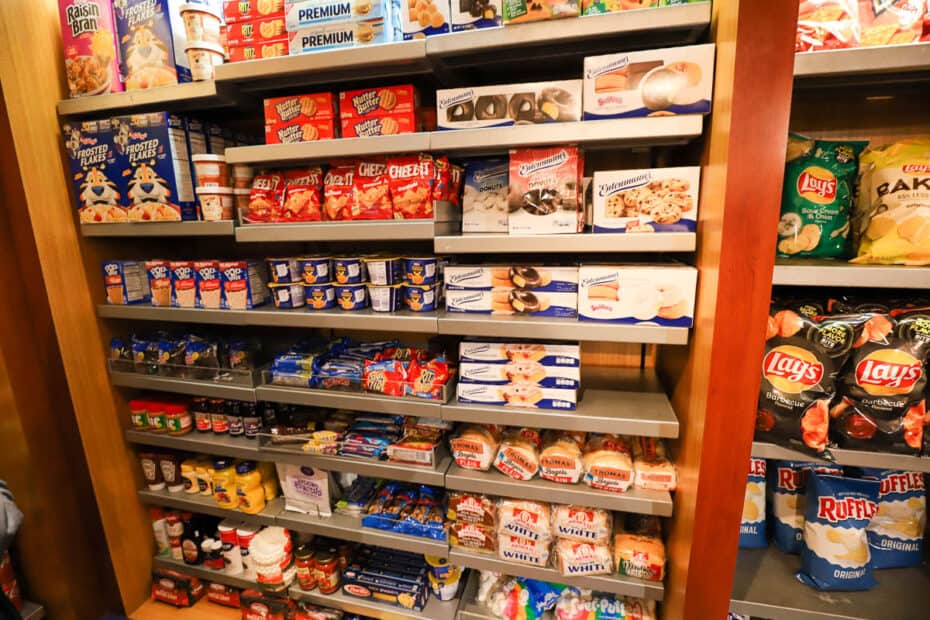 There were even a few items like pancake mix, noodles, and things you would need to prepare in a kitchen. These items are available because the Contemporary is home to Bay Lake Tower, a Disney Vacation Club property.
Most of the rooms in Bay Lake Tower have a kitchenette at the bare minimum. In addition, the one-bedroom and larger villas have a full kitchen.
Related: Bay Lake Tower Review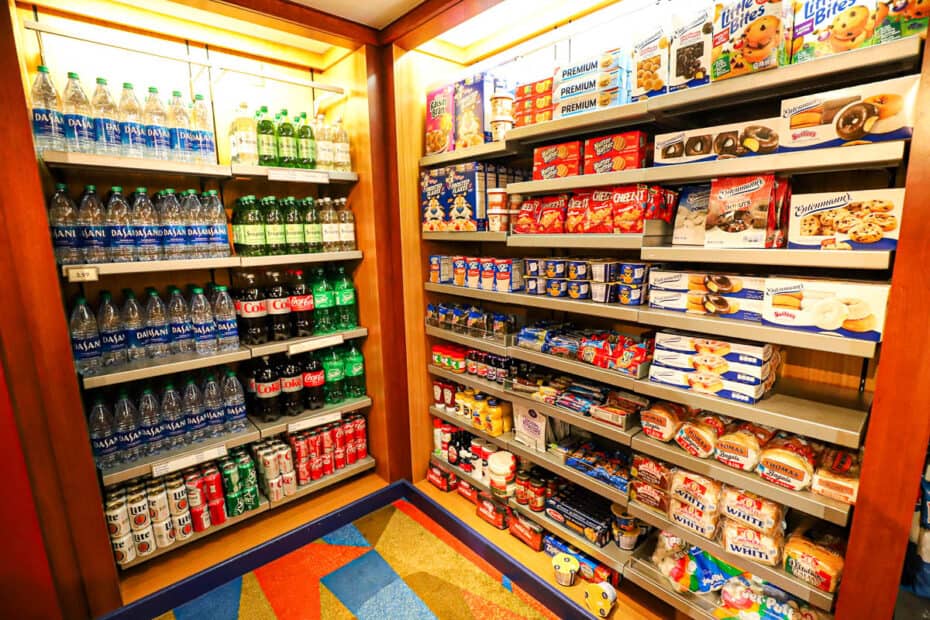 Here are a few Coca-Cola products.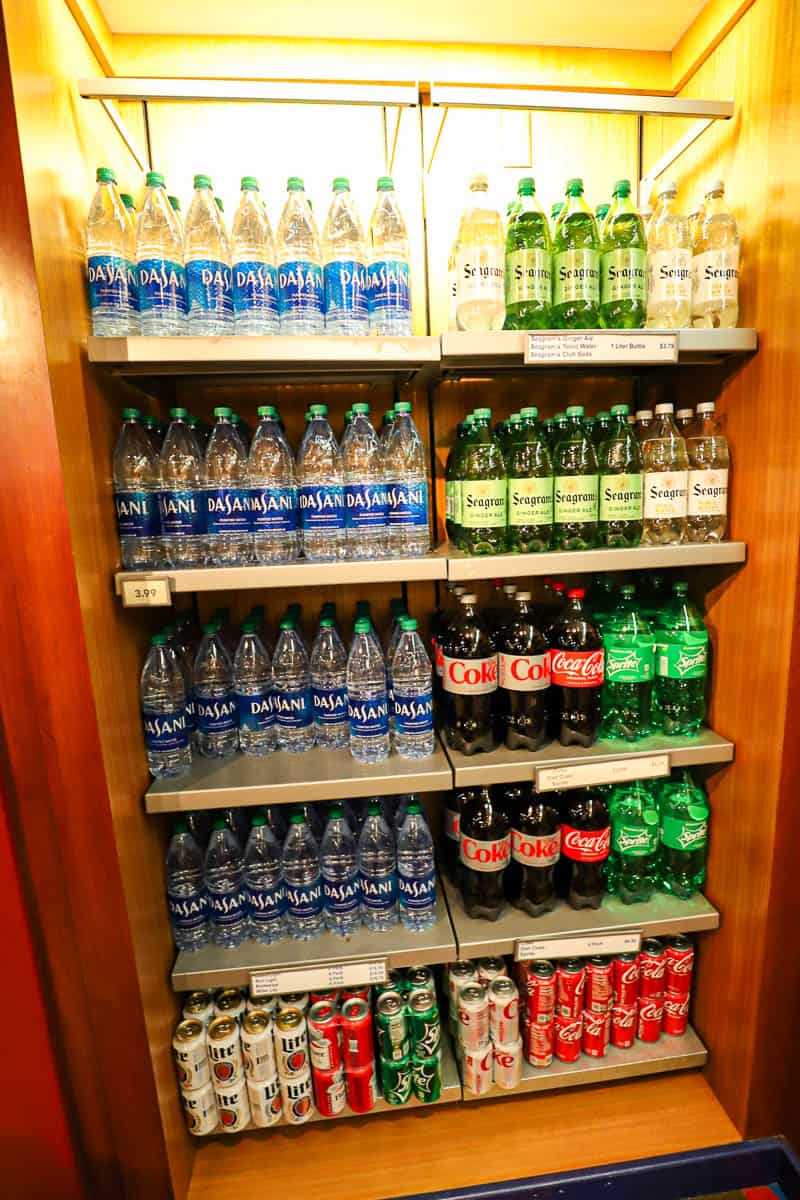 There were umbrella strollers with a few accessories available for purchase.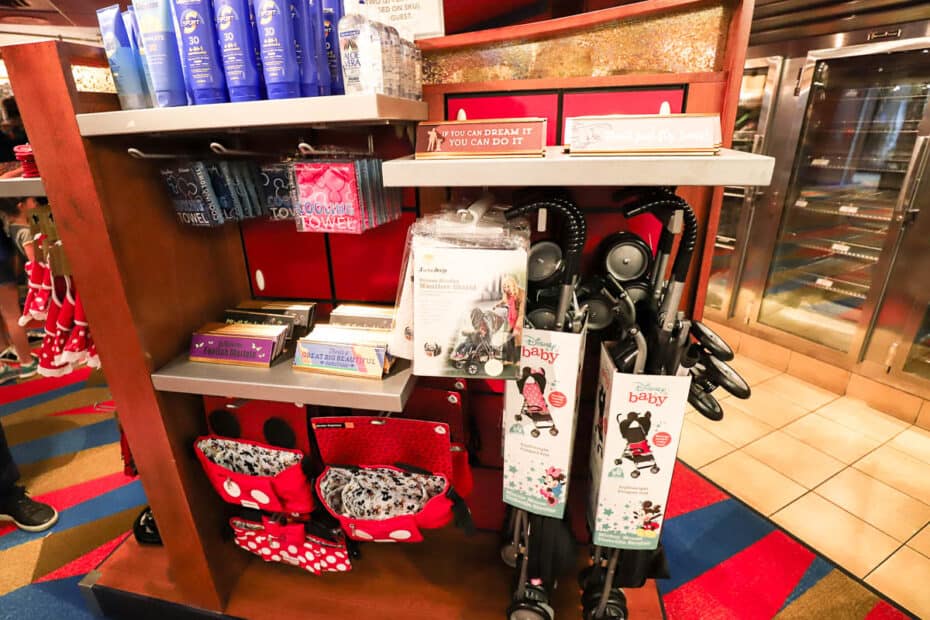 Here is a small display with items for pets.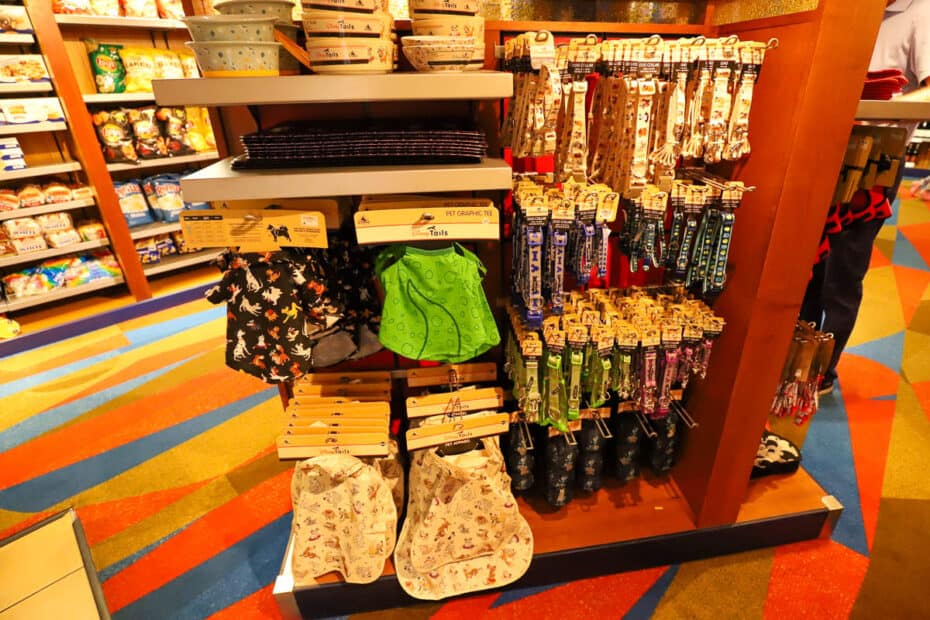 Below we have journals, art sets, and ink pens.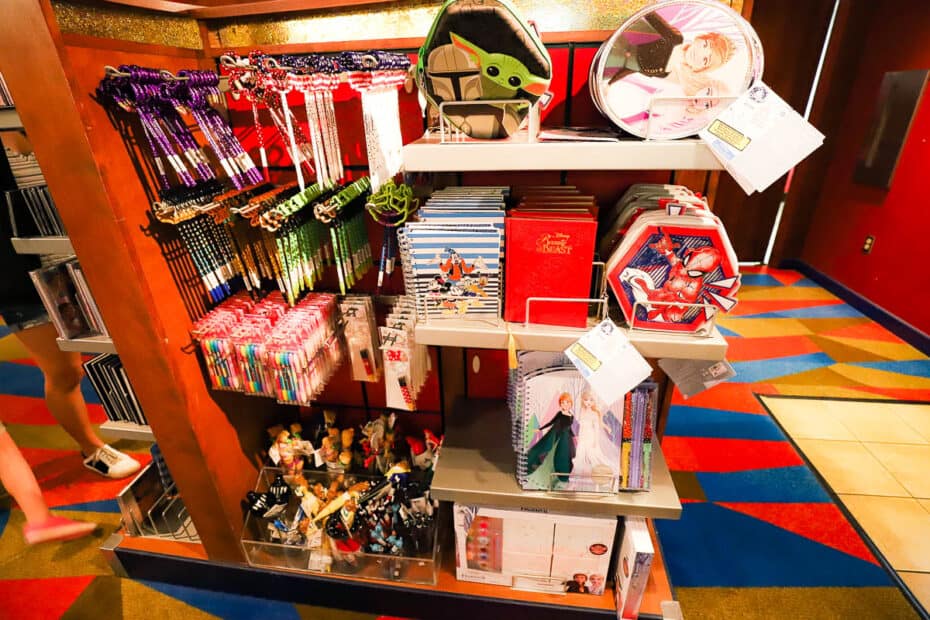 Character autograph books are available if you plan to secure a few autographs while on vacation.
Related: Meeting Characters at Walt Disney World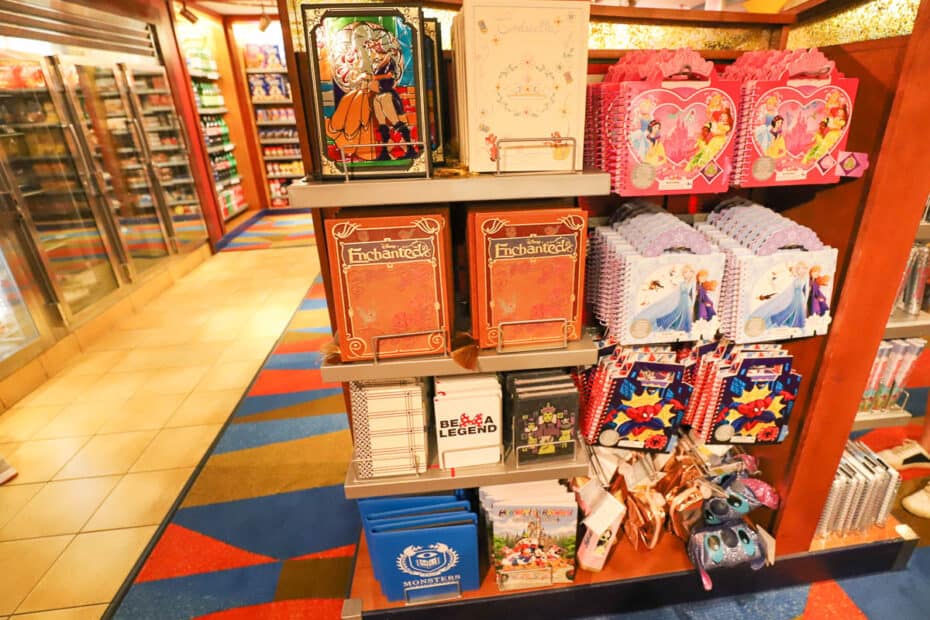 There was a special section with Disney Vacation Club merchandise near the register.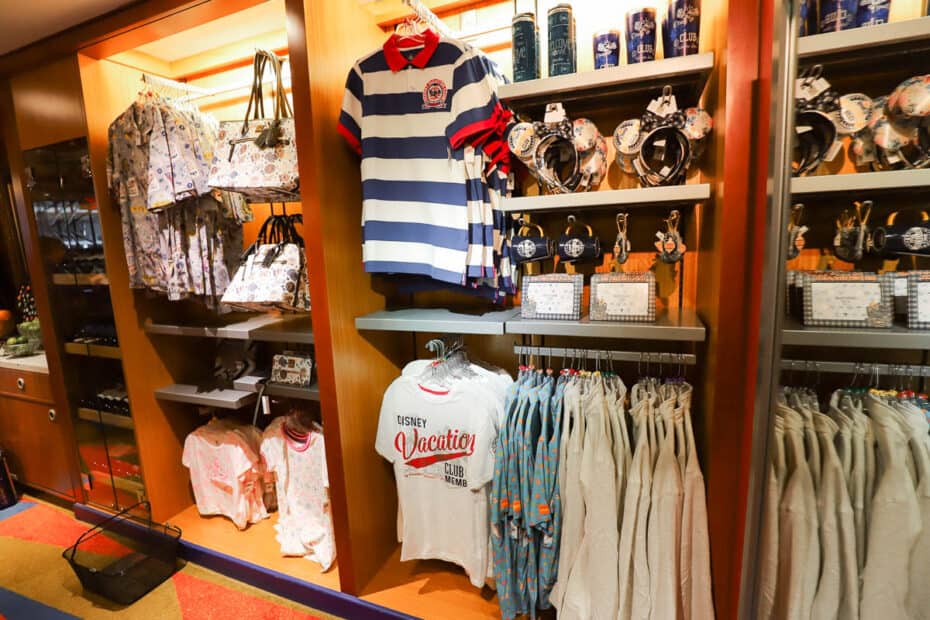 This store has more magic bands than most. Apparently, there's been a shortage of magic bands lately.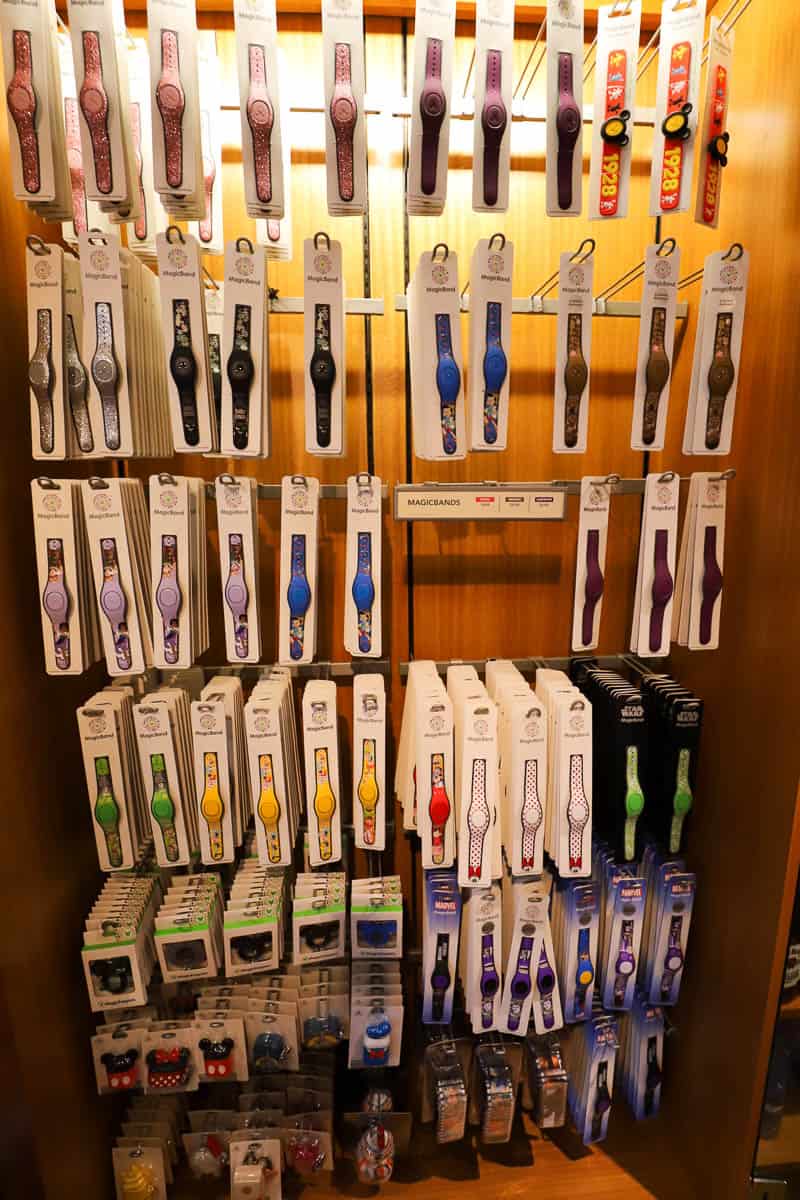 My sister was coming into town, and I had difficulty finding her one. I had stopped in the gift shops at the Polynesian and Grand Floridian before I got here, and there weren't any.
Here are a few phone cases.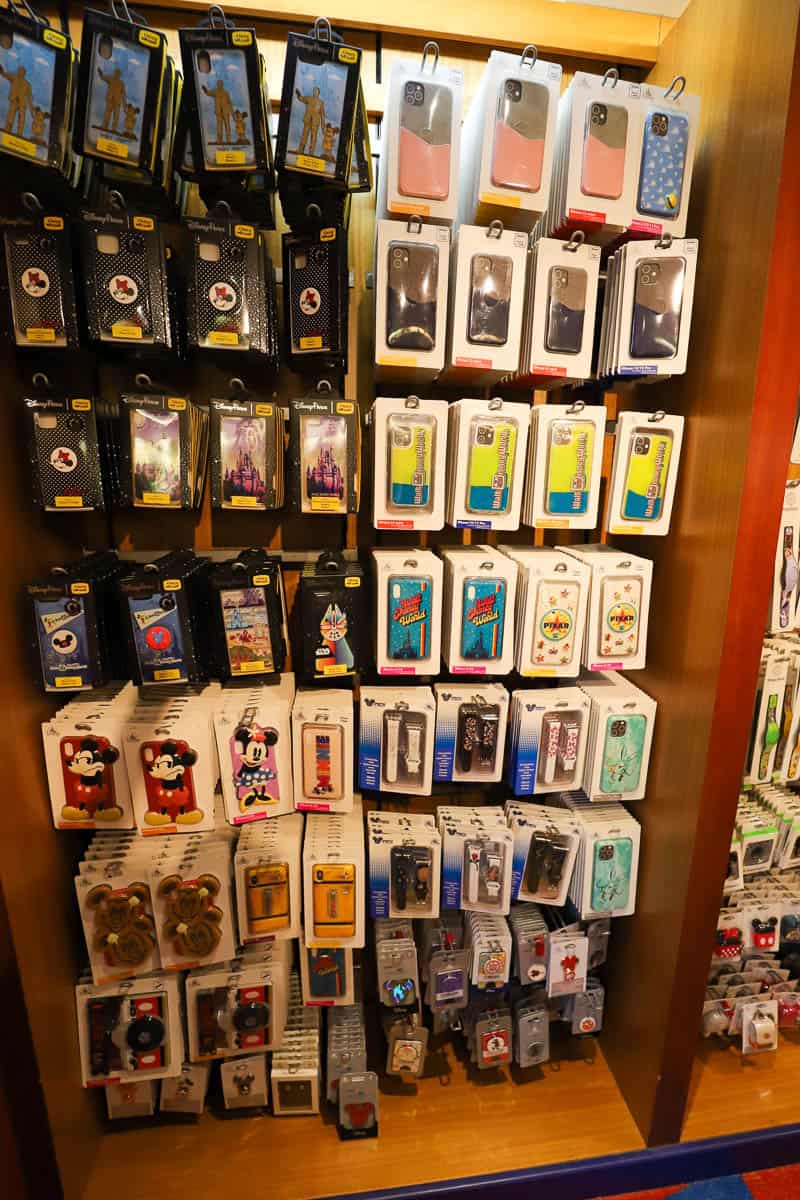 Behind the counter, there's a case with various liquors.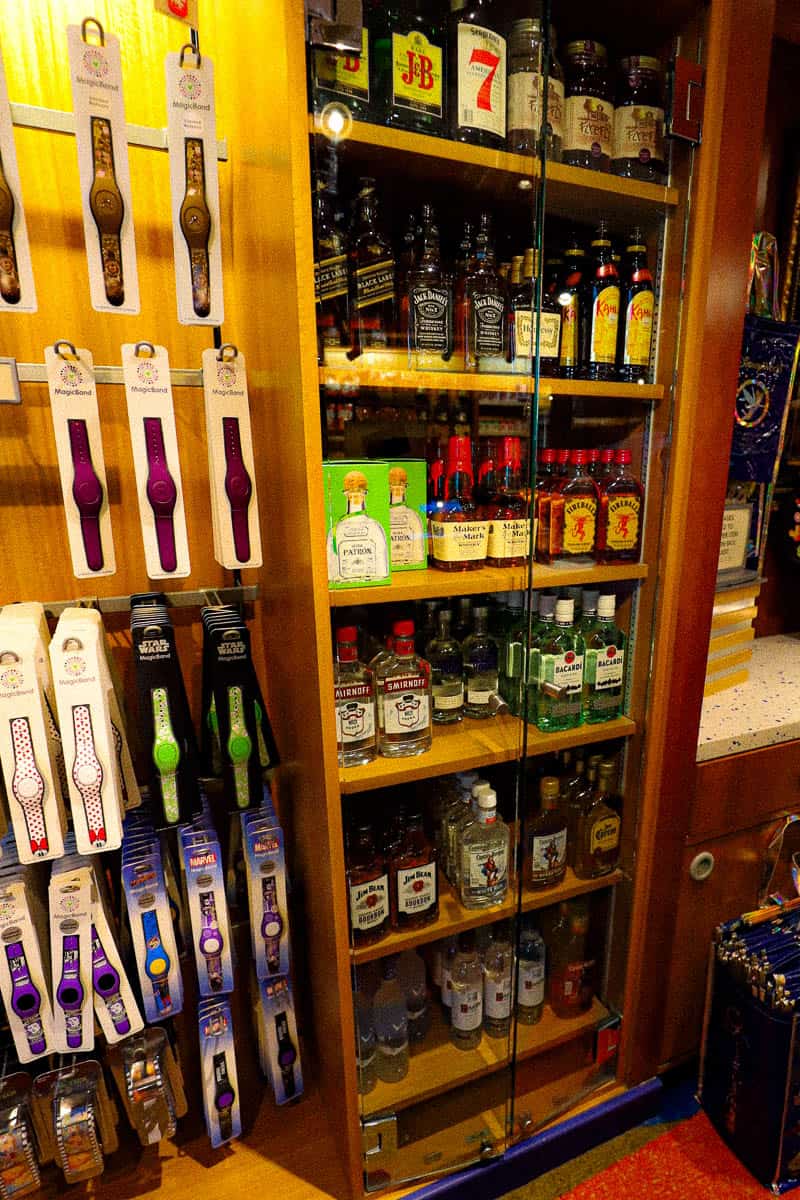 This large refrigerated case sits along the back wall of Fantasia Market.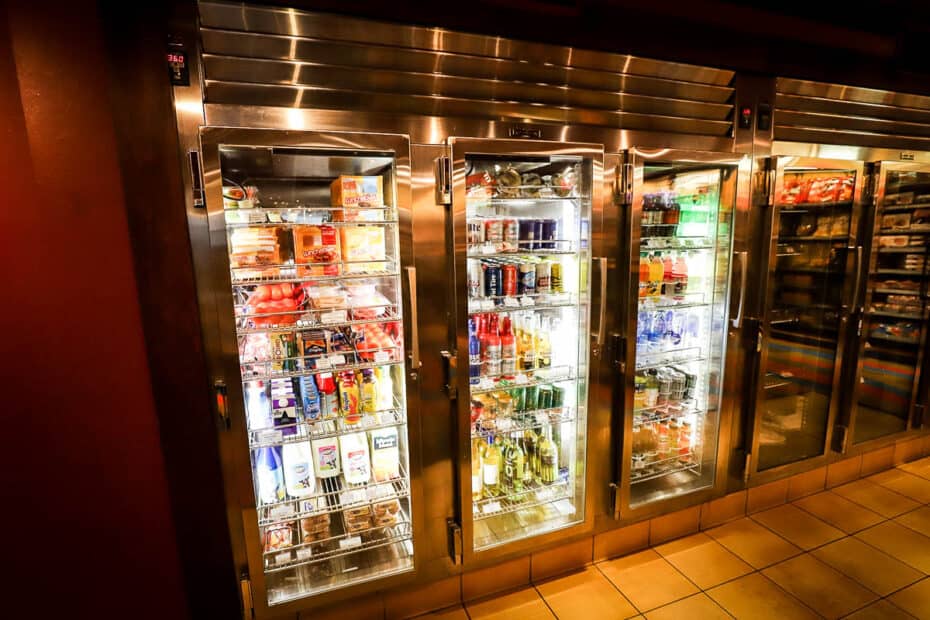 Again, since part of the resort is DVC, you'll find there are more grocery items than in a regular resort.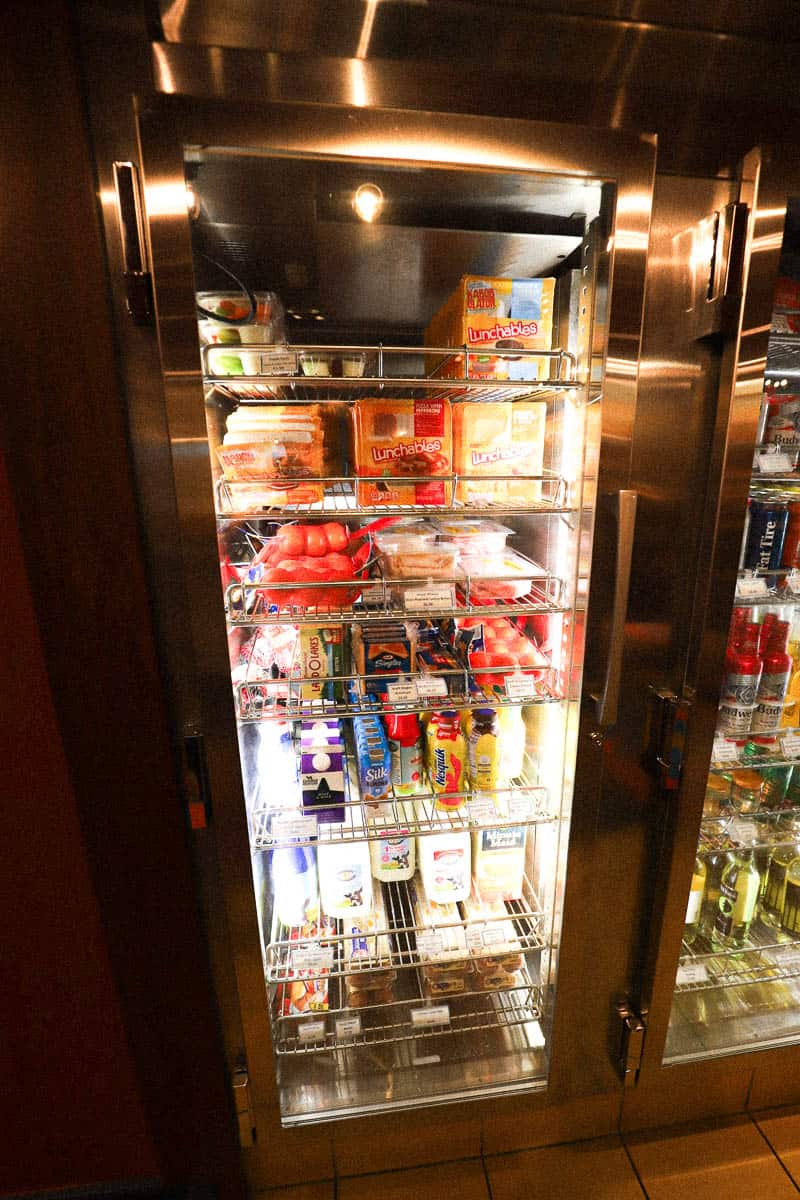 One section had refrigerated beer and wine.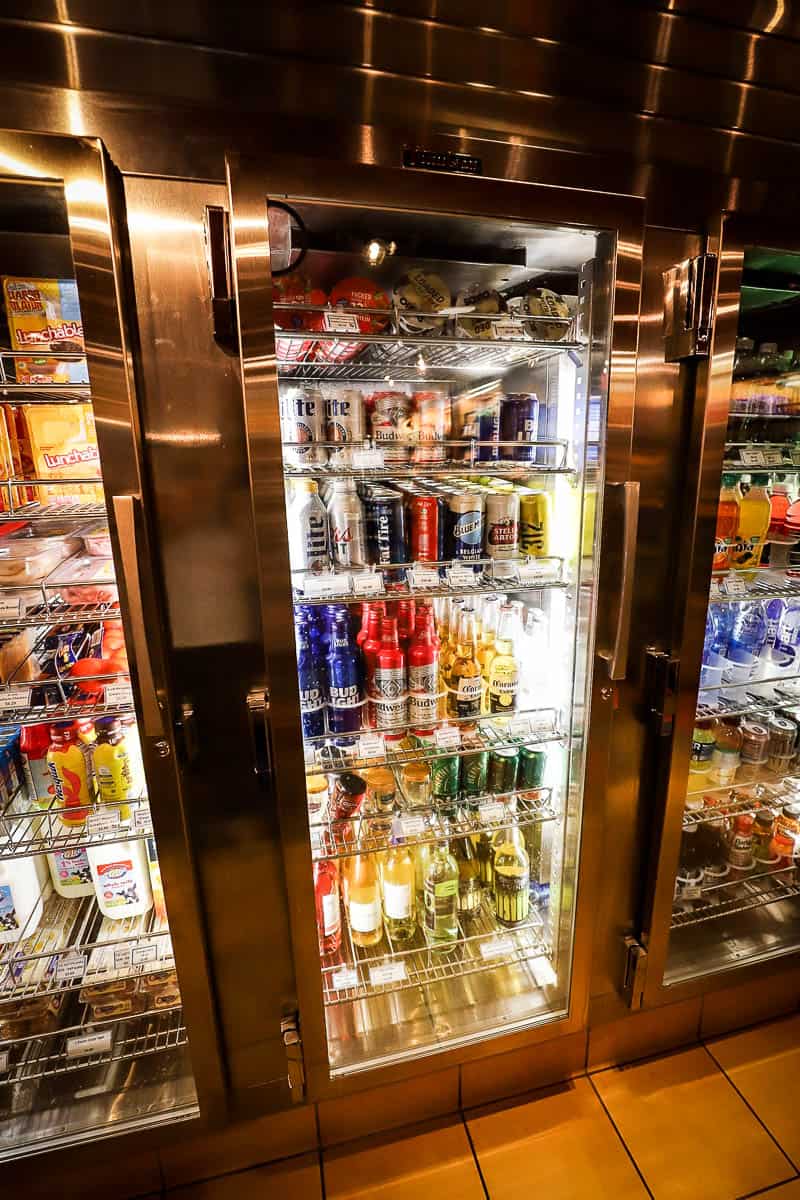 And there were a few more sodas, milk, juice, and sports drinks.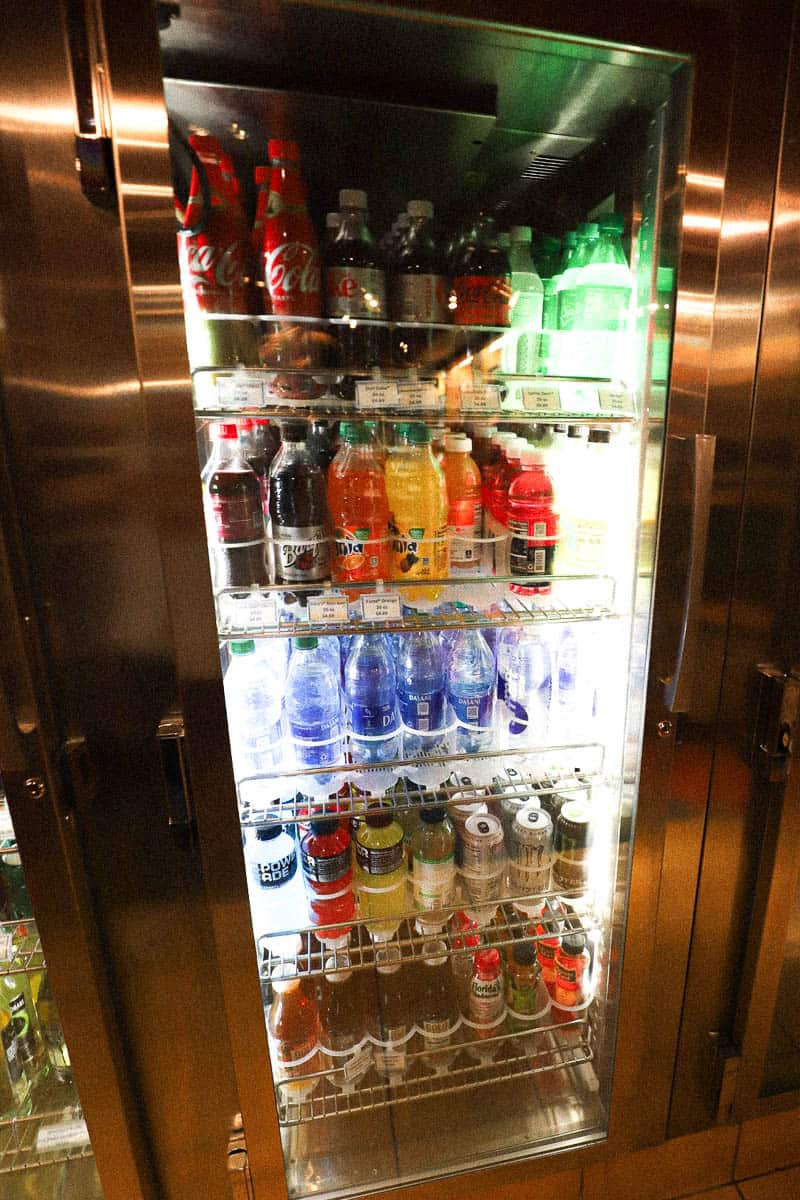 In a pinch, you should be able to pick up most items you might need while on vacation here at Fantasia Market. The good thing about staying at a monorail resort is that you can hop on the monorail and check the shops at the nearby resorts if one shop is out of something.
Lastly, we have a complete guide that lists all of our articles covering the Contemporary if you want to learn more.
Or you might enjoy one of the following:
In the comments:
Do you enjoy browsing the gift shops at the resorts? Did this photo tour of Fantasia Market help you prepare for an upcoming trip?
Planning a Walt Disney World or other Disney Destination vacation?
Our friends and travel partner, Firefly Travels, excels at doing Disney differently. You can fill out a plan your trip form on their website, and someone will reach out shortly to discuss the specifics.