Laundry Facilities at Disney's All-Star Music Resort
Sometimes whilst on vacation, the need to do a little laundry arises. Or you could be like me and prefer to pack lighter, which also requires a trip or two to the hotel laundromat.
For this article, we'll look at the laundry locations for Disney's All-Star Music Resort. Like most of the resorts at Disney World (not all), both laundry rooms are located near the pool areas.
We'll start with the laundry room near the Piano Pool, also considered the quiet or leisure pool.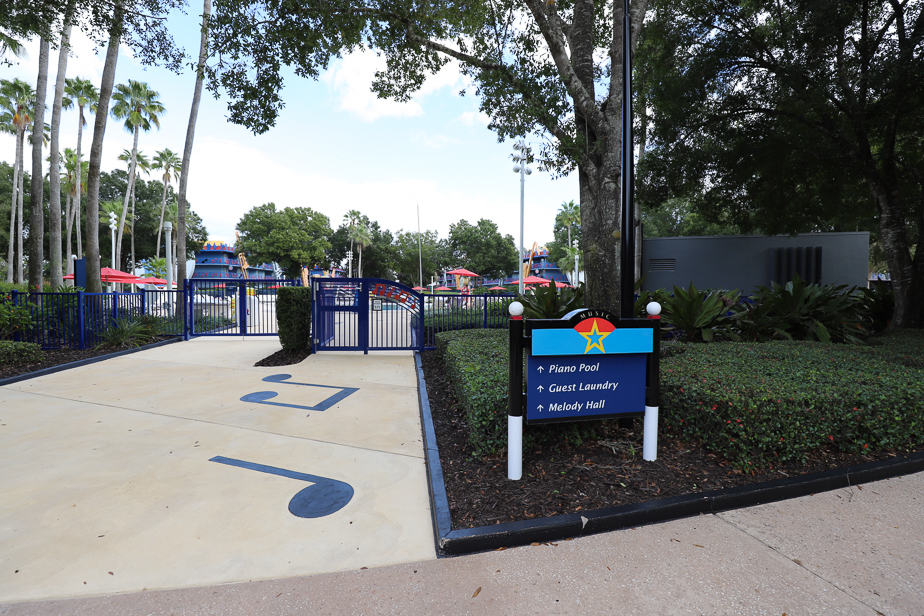 If you're staying in Broadway, Country Fair, or Rock Inn, the laundry room at the Piano Pool will be closest to you. However, if you're spending time at the feature pool, you might want to take your laundry to that area.
Often, I bring a carry-on type bag that has rollers. I use it for going back and forth to the laundry area when I visit.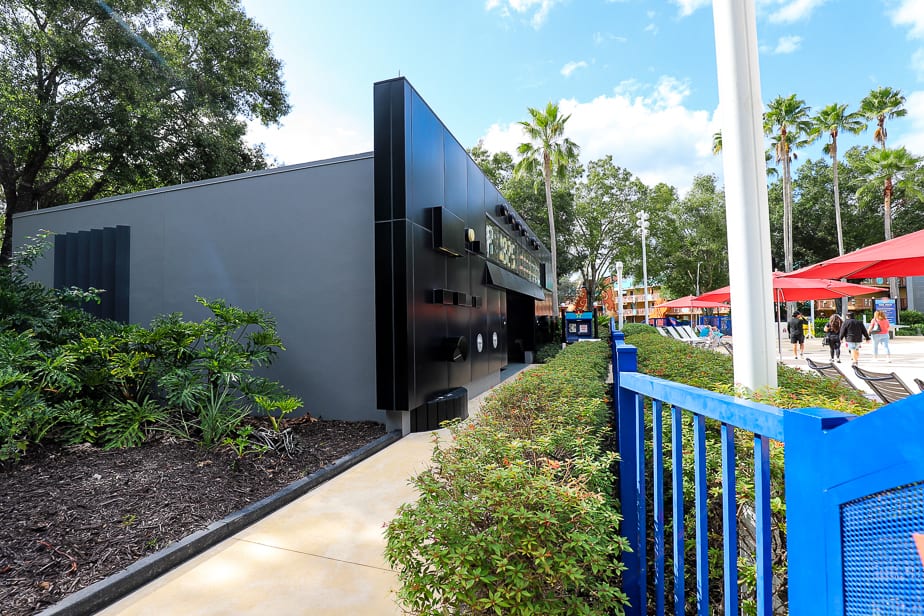 Here is a look inside the 24-hour laundromat at the Piano Pool. There are plenty of washers and dryers available. But if you would like to check the status, you can do so here on Laundry View's website.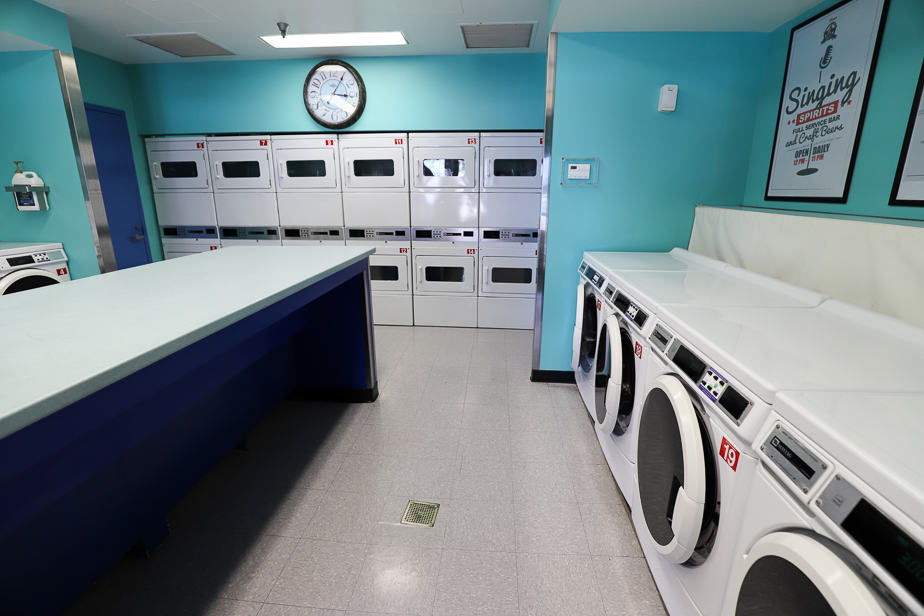 Detergent is available. This machine takes credit and debit cards.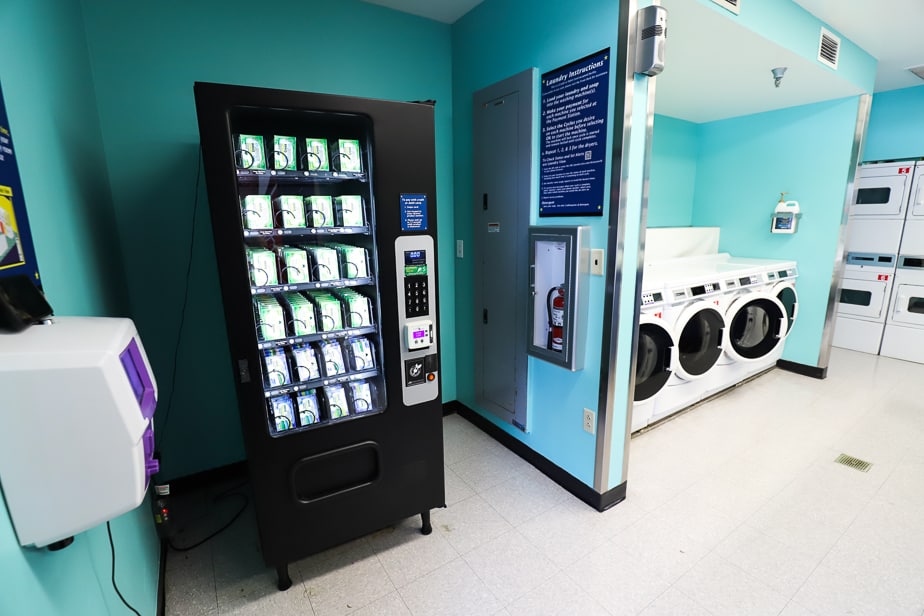 In addition, there is a device on the wall where you'll select an empty machine and then slide your card to purchase a cycle. Laundry costs $3.00 per load at the time of this update.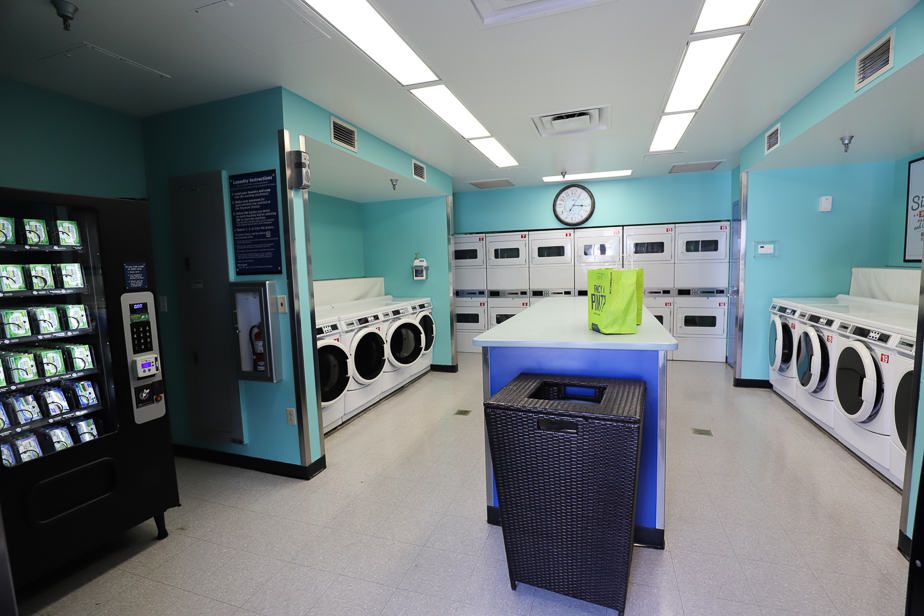 The other laundry facility at All-Star Music is near the front of the resort at the Calypso Pool. This laundry room will be closer in proximity to those staying in the Calypso or Jazz Inn sections of the resort.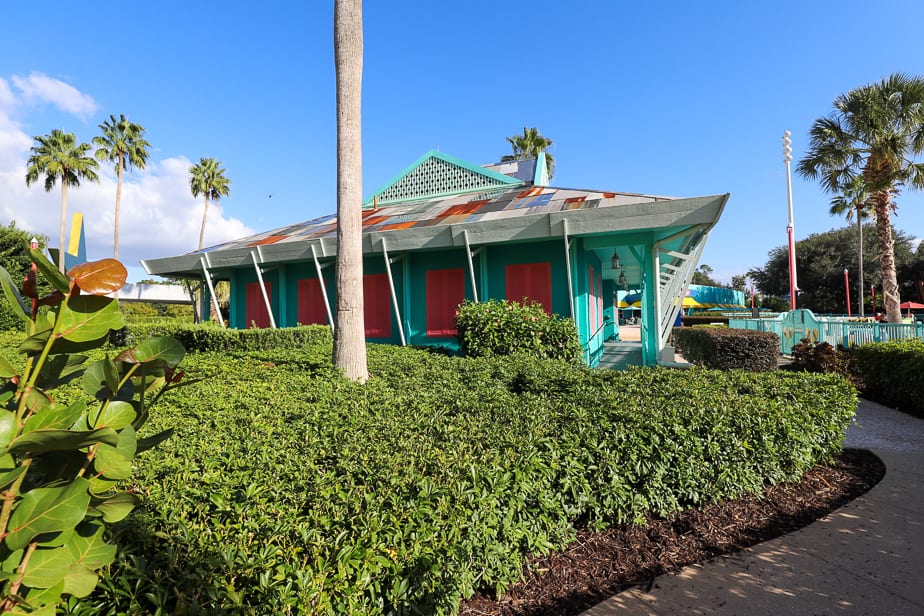 It has pretty much the same setup as the other laundry room.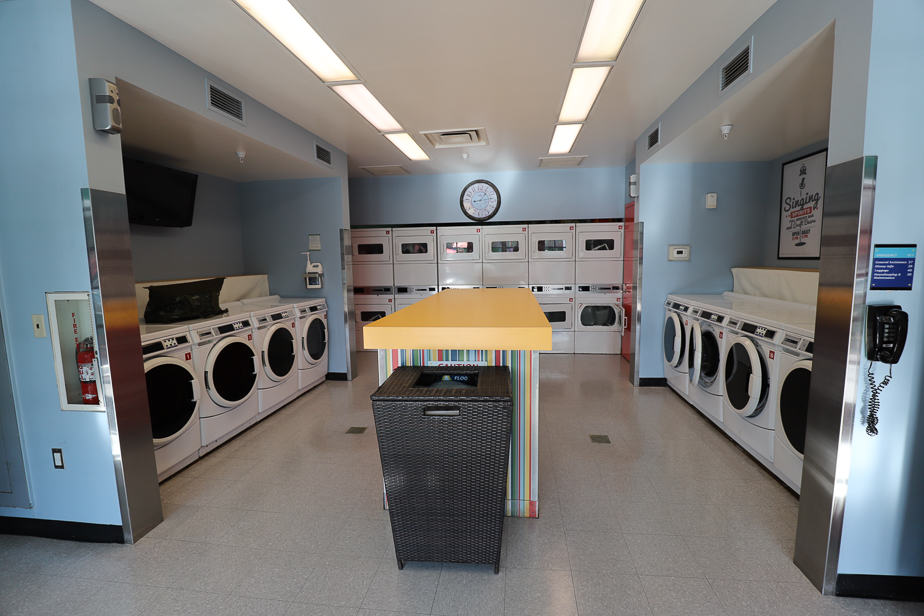 You can check the status of the washer and dryers for this location here on Laundry View.
Happy laundering? I guess doing a load of laundry at Disney World is much better than at home, especially if it involves long breaks at the pool.
For more information about this resort, we have a full guide:
Or you might enjoy the following articles:
Hopefully, this article provided you with the details you needed for doing a little laundry at All-Star Music Resort. If you have any questions, leave them below in the comments.