Maestro Mickey's Gift Shop at All-Star Music
Maestro Mickey's is a gift shop located at Disney's All-Star Music Resort. The gift shop features fun Disney apparel, souvenirs, and a variety of sundries.
Since All-Star Music recently resumed operations, I decided to stop in to provide a few updates for the site. While I was there, I took several photos of the gift shop.
These pictures below should help provide you with an idea of what you might find while on vacation. So let's take a look.
Below is the entrance to Maestro Mickey's. It's on the immediate left after you enter from the resort's bus stop area. Additionally, there is a secondary entrance to the gift shop from the bus stop.
Therefore, if you're arriving back at the resort via bus, you can walk directly into the gift shop.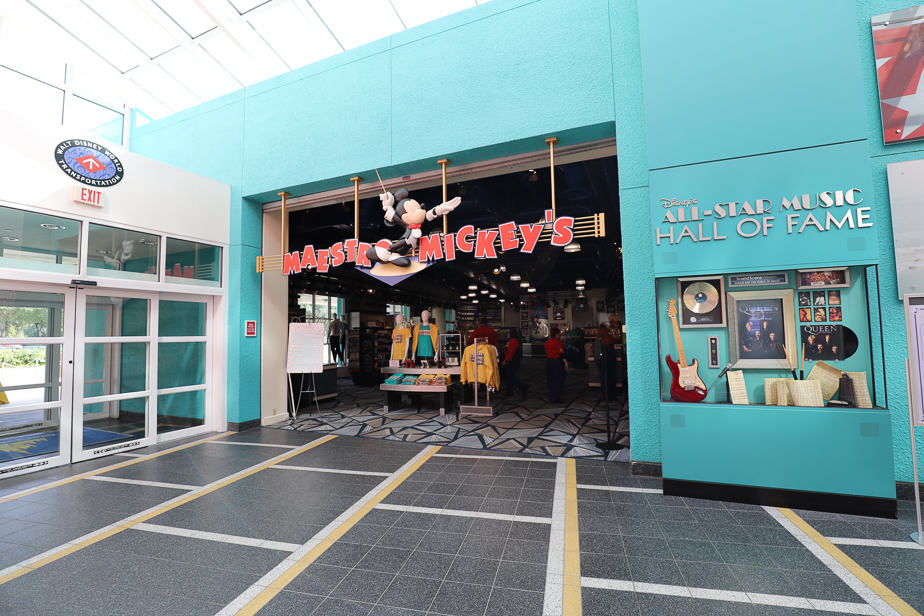 Inside, there was a display of Walt Disney World merchandise.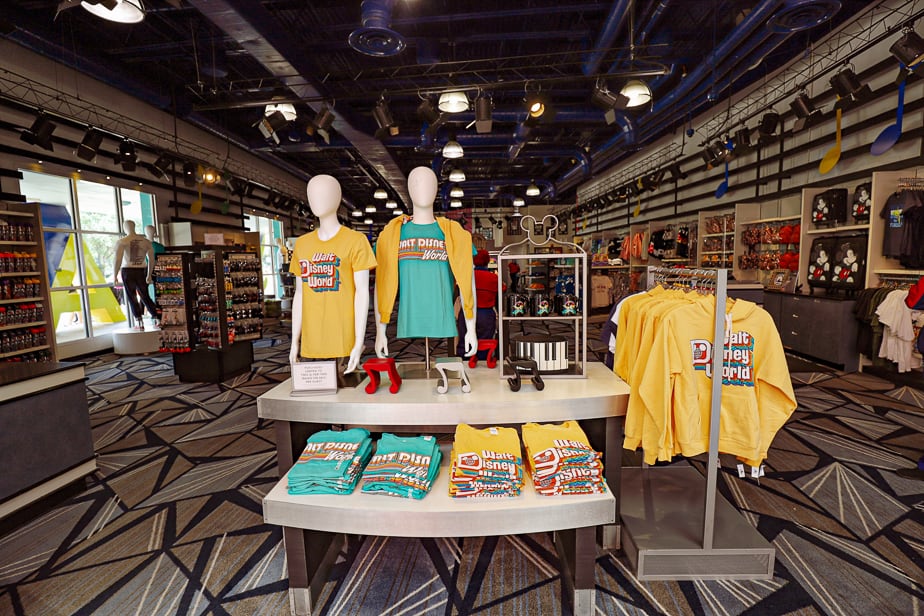 Along the wall, there's a decent amount of sports-related merchandise, including several basketball pieces that came out this last year. I assume they had a few sports items available since the All-Star Sports Resort next door hasn't opened yet.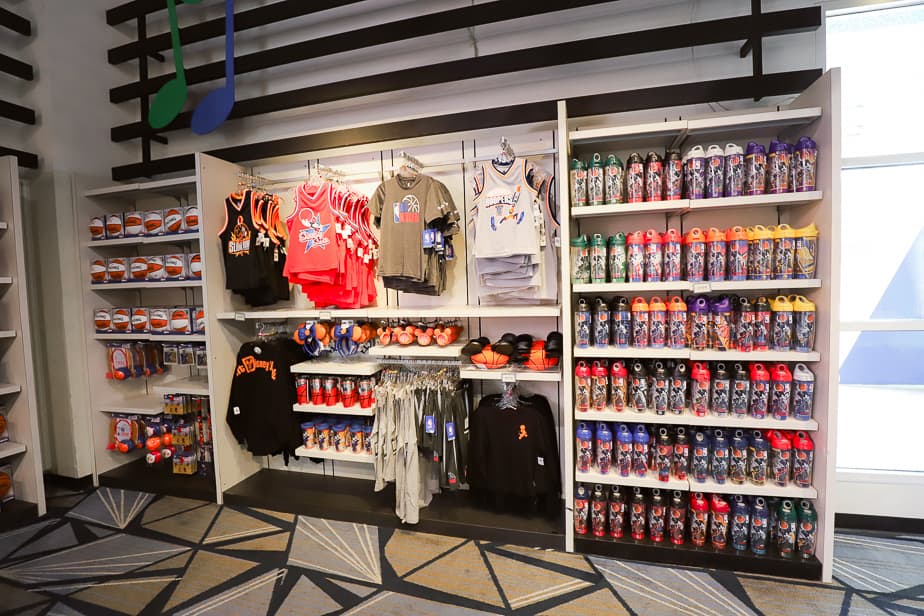 Anyway, there were several Disney-themed board games.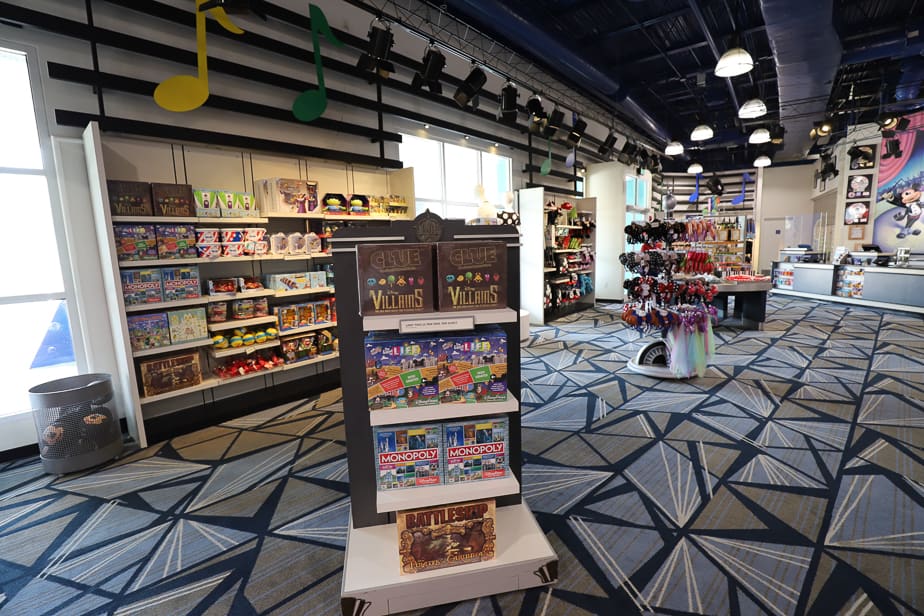 And a nice variety of toys, including the Walt Disney World Railroad train set, Cinderella Castle, and 50th castle.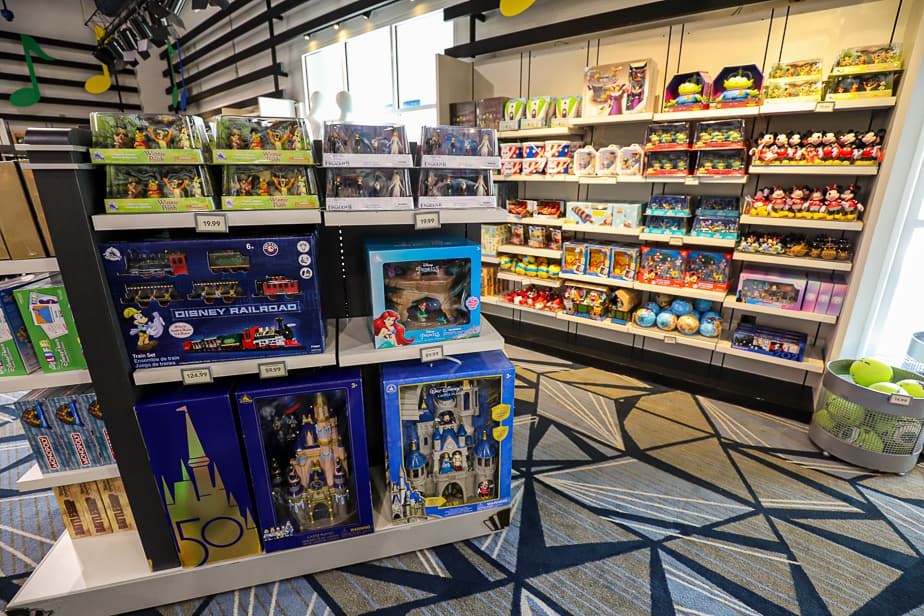 Several puzzles were available as well.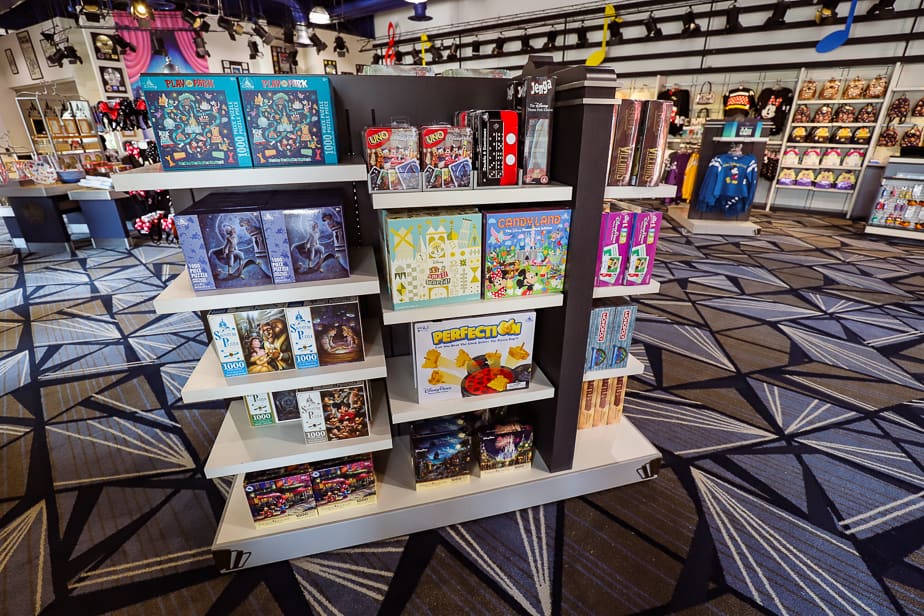 Additionally, Maestro Mickey had a decent selection of Disney-branded apparel.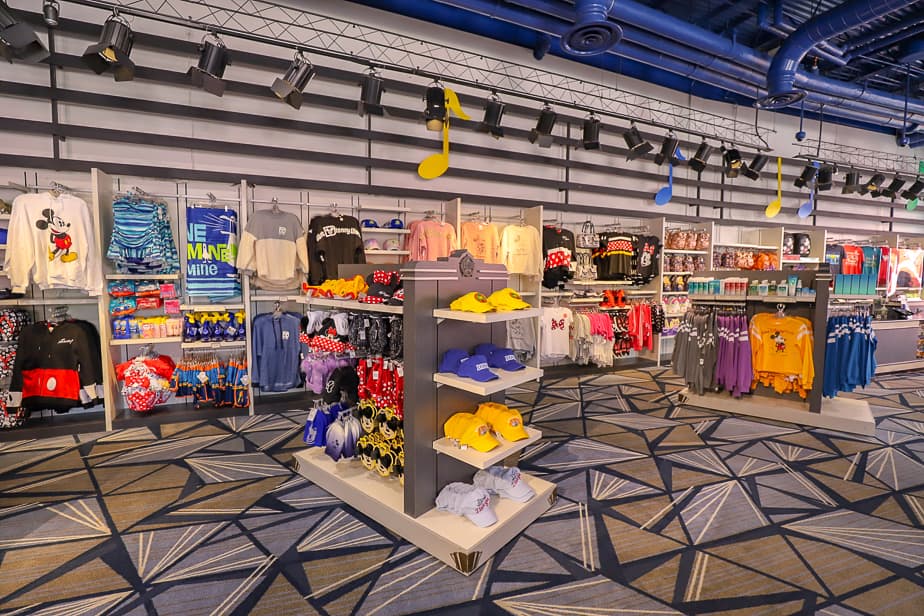 Unfortunately, I didn't encounter any resort-branded merchandise. Maybe as things progress, we'll see more items with the resort logo.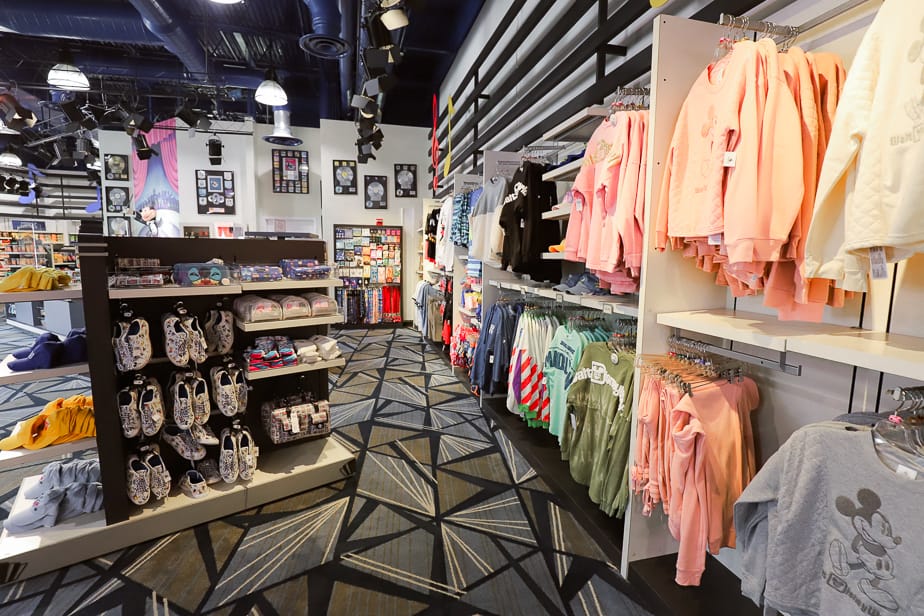 There were plenty of pins and lanyards available to choose from for pin-trading.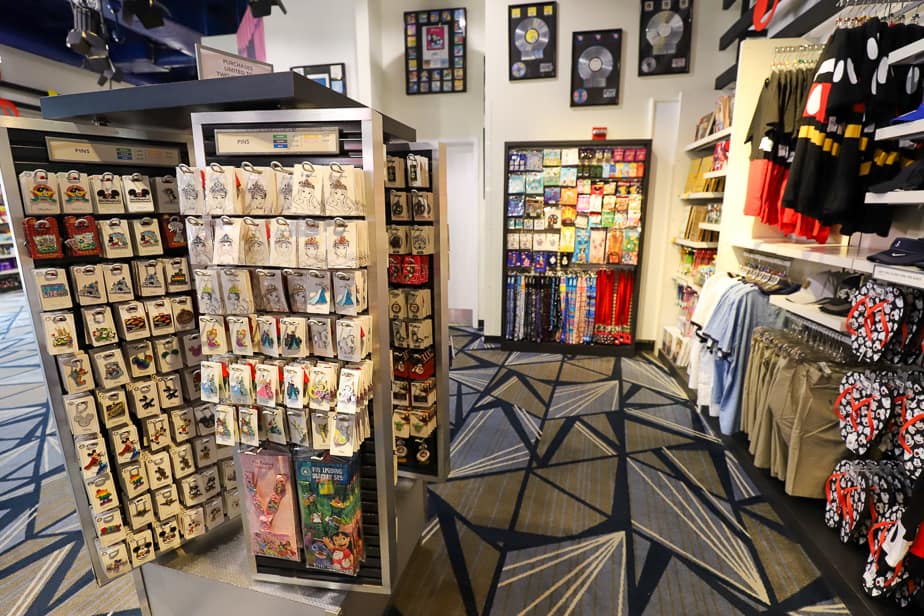 The gift shop's decor features award-winning records.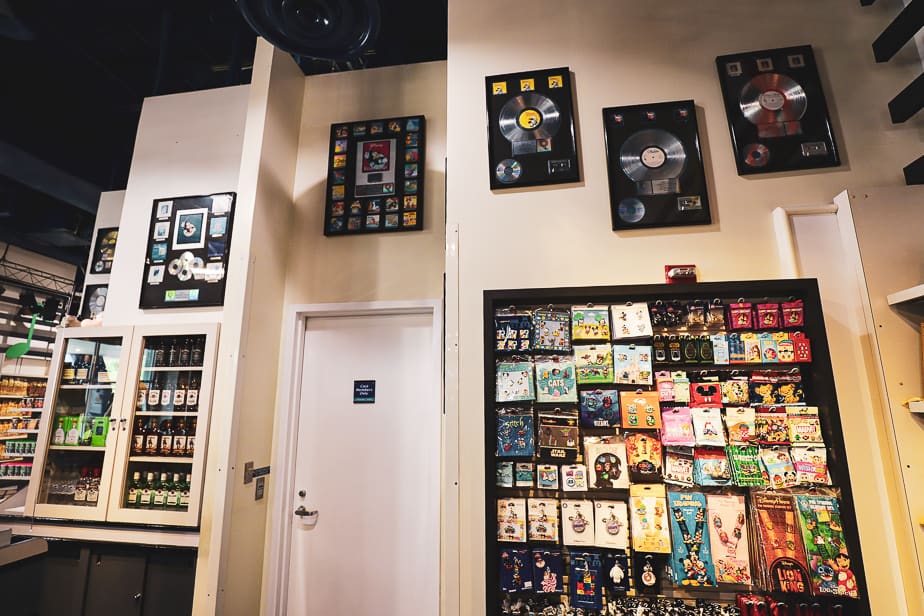 Behind the register, there's a mural of Mickey playing the maestro part.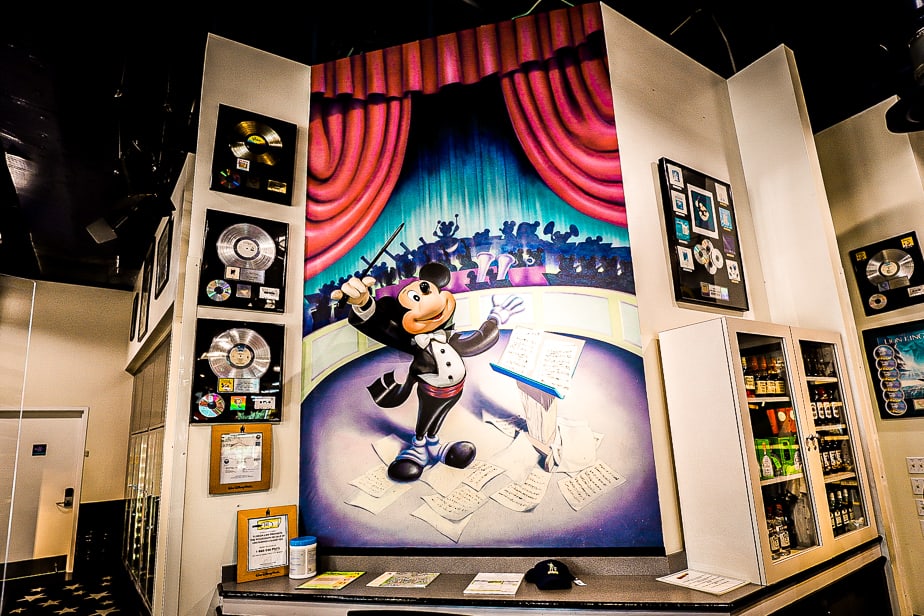 Toward the back corner of the store, you'll find a good selection of candy, snacks, sundries, and beverages.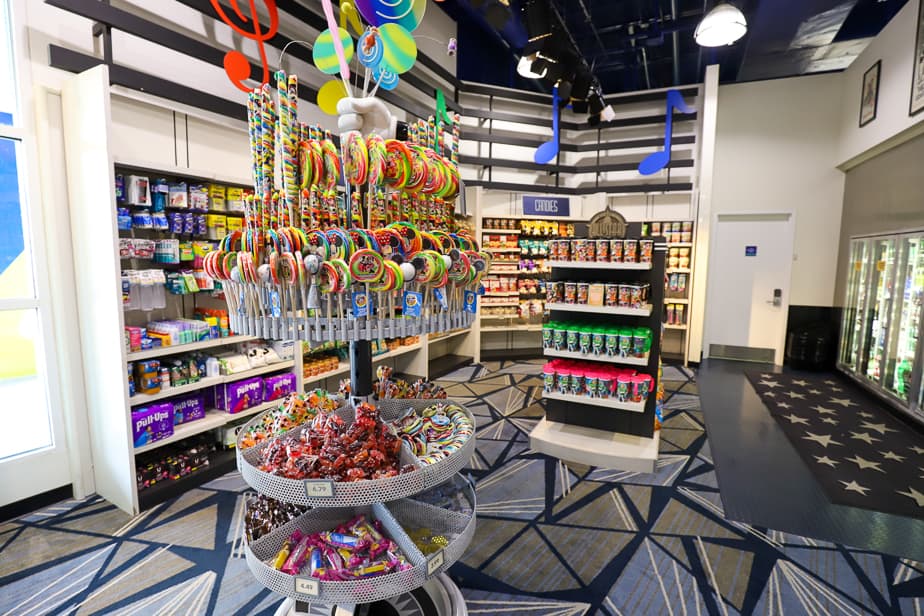 On one side of the register, there's an area with wines and spirits are located on the other.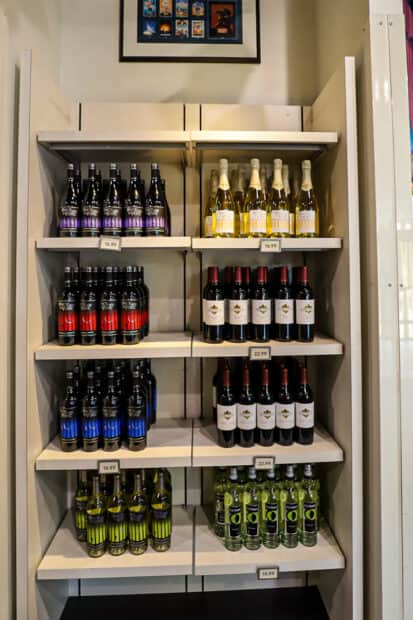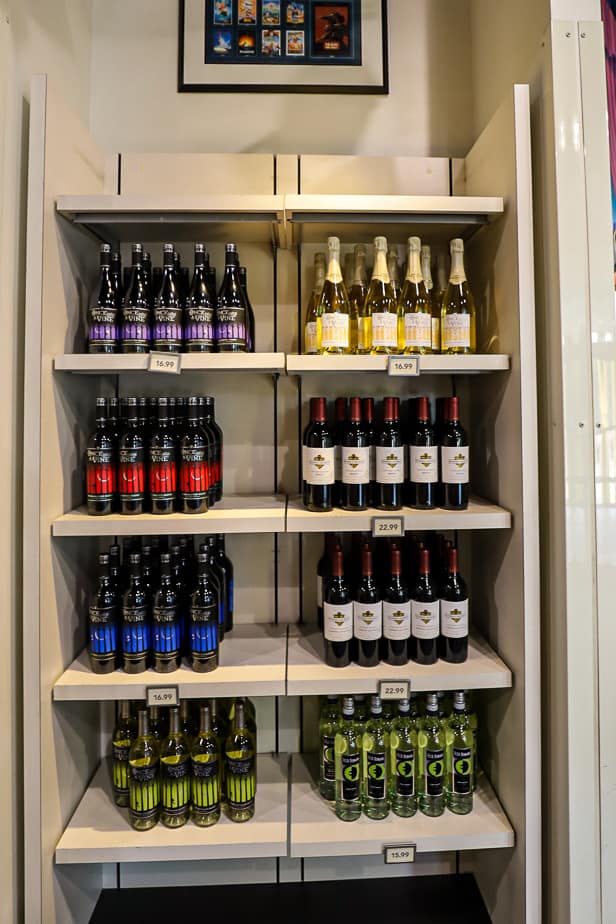 Beverages in the refrigerated area included soda, juice, milk, and sports drinks.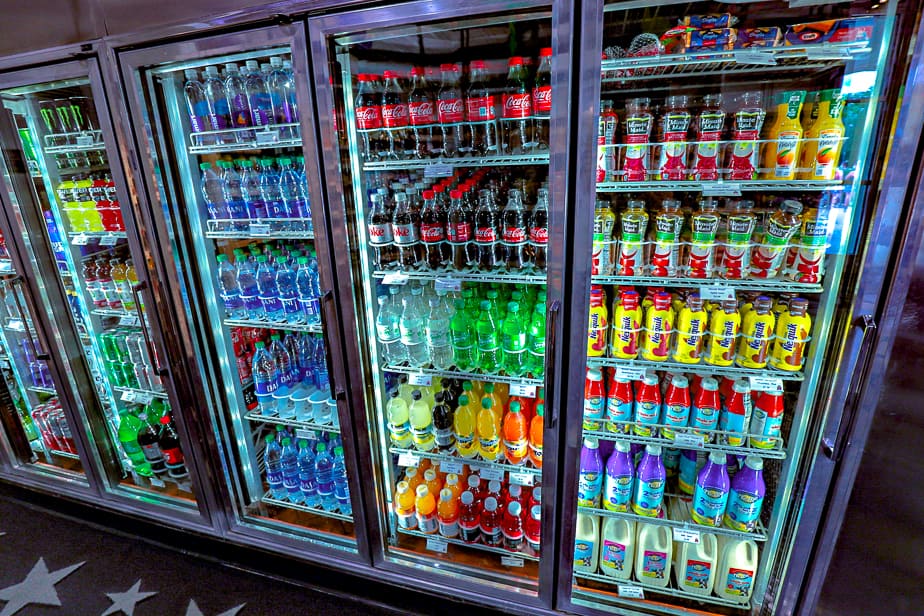 Beer and refrigerated wine were also available.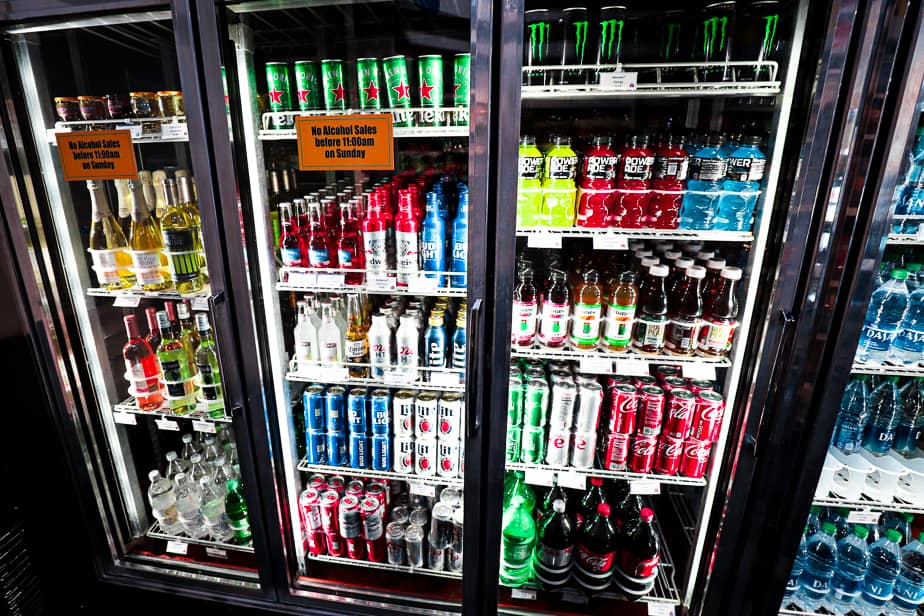 If you're looking for a late-night snack, you could pick up a bag of chips and a jar of dip. Additionally, there is an entire section of Disney-branded candies. I've purchased plenty of those cotton candy tubs over the years.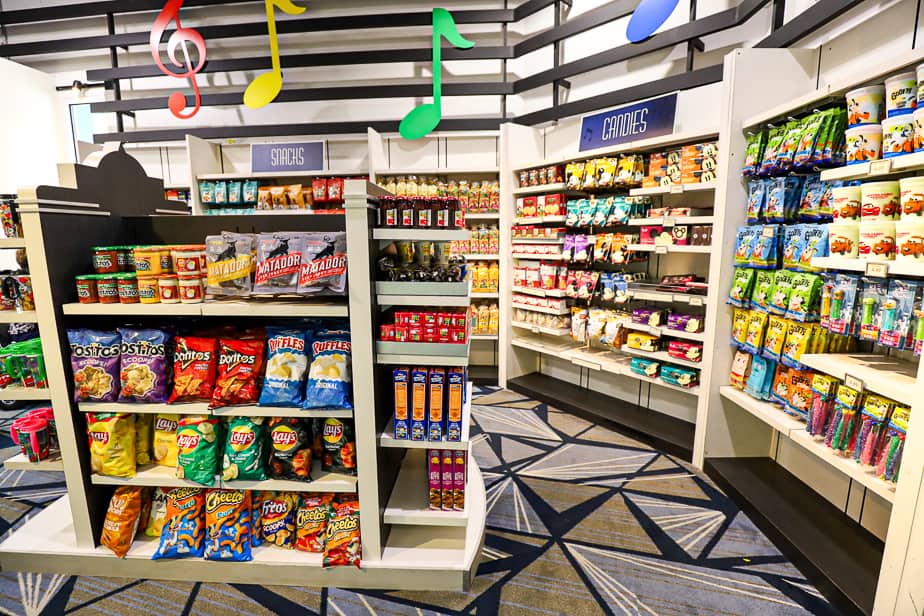 Refillable mugs are back. Maybe you'll be able to pair them with the dining plan in 2022. If and when the dining plan returns.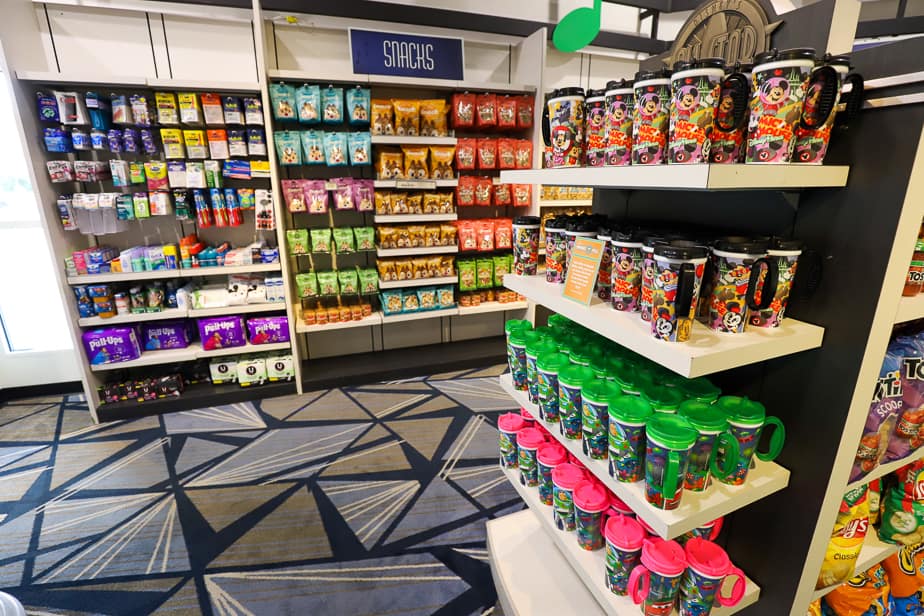 If you run into a specific need, below is a photo with all of the health and beauty type items available.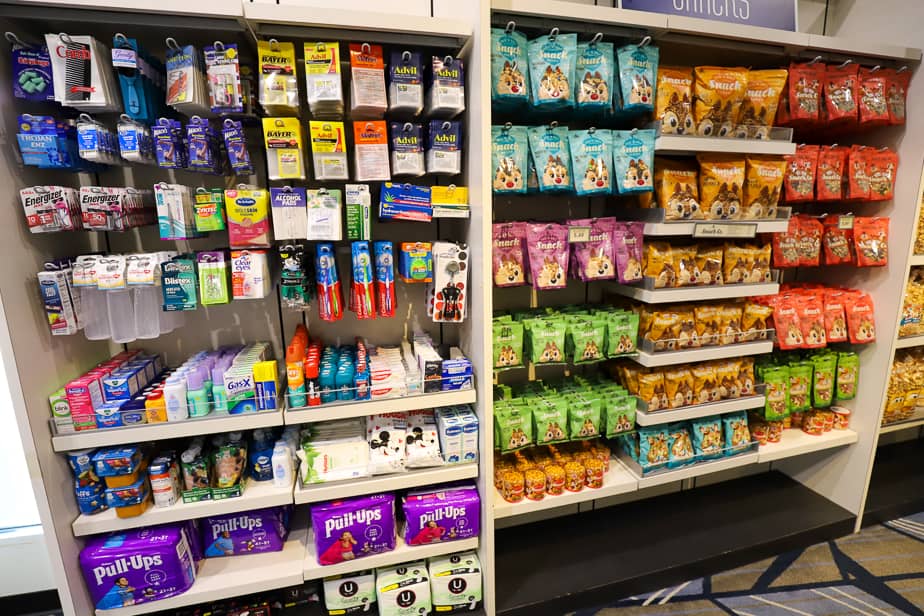 Hopefully, this post provided you with a good idea of what you'll have access to immediately at the resort. These photos were all taken in late 2021. While some of the merchandise will change over time, most food and health items should remain in stock.
Now, if we could just see a little All-Star Music-branded merchandise return. Additionally, 2022 branded merchandise will likely be a thing before we know it.
For more information about staying at All-Star Music, all of our articles related to the resort are located here. Or you might like to browse these:
You might also like to browse our entire list of Disney World Resort Reviews.
Have you ever browsed the gift shop at All-Star Music? Leave a comment below with your thoughts on Maestro Mickey's.