Laundry at Disney's Animal Kingdom Lodge
Are you planning to do a little laundry during your stay at Disney's Animal Kingdom Lodge? You're in luck. There are multiple laundry facilities available to guests of the resort.
All total, Disney's Animal Kingdom Lodge offers four different laundry rooms. Guests of the main lodge, Jambo House, will want to find the laundry area closest to their room location. You can pick up a copy of the Animal Kingdom Lodge map to locate the one nearest you.
The laundry facilities at Jambo House are as follows:
Kudu Trail 2nd Floor Laundry Room
Simba's Clubhouse Laundry Room
Zebra Trail 5th Floor DVC Laundry Room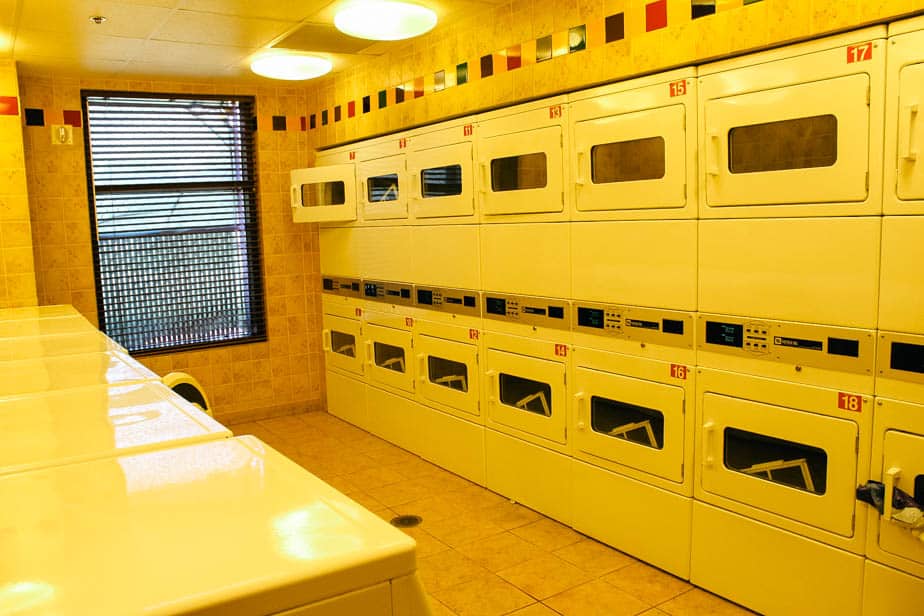 It's important to note that the DVC laundry room is only for guests staying in one of the villas. Guests staying in a deluxe studio will not have to pay to use the washers and dryers.
Additionally, the resort will provide one complimentary laundry detergent for villa guests. Those staying in a two-bedroom or larger suiter will have a washer and dryer in their unit.
Related: Deluxe Studio at Animal Kingdom Lodge's Jambo House
Laundry for regular guests costs $3.00 per cycle for both the washer and dryer. In addition, laundry detergent is available in a vending machine for $1.00 per box.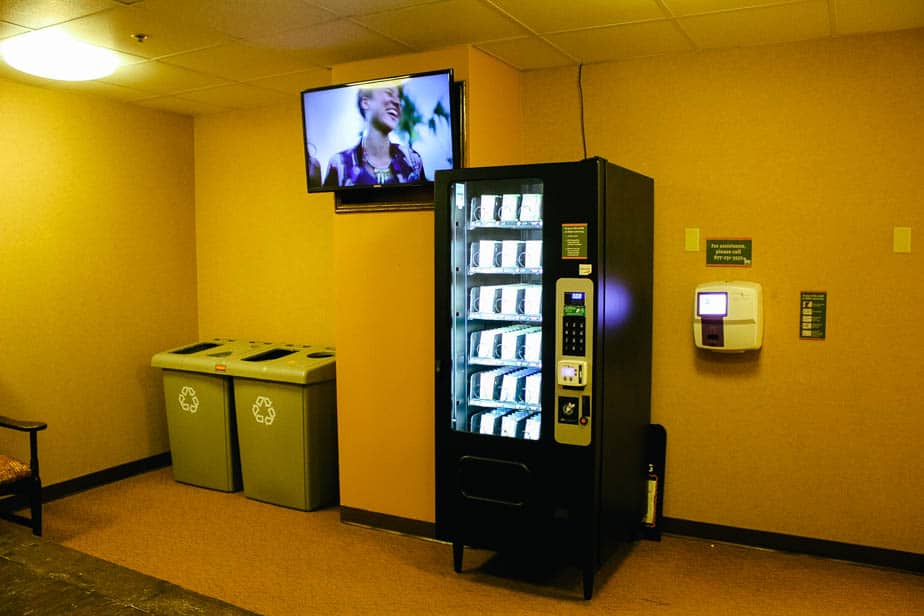 A credit card machine takes payment for each cycle. So first, you'll swipe your card and then select an available machine. After making the selection, the computer prompts you to add detergent and select which cycle you would like to run on the washer or dryer.
Then you can leave and return when your load is finished. Or, if you prefer, you can hang out in the waiting area.
I always do laundry when I'm staying two or more nights at any Disney World Resort. Typically, laundry facilities at Disney are near the pool. However, that's not the case with Disney's Animal Kingdom Lodge or Kidani Village.
So if you were to go to the pool or explore the resort while your items are washing or drying, you can check the Laundry View site here to monitor the status. Laundry View will tell you which machines are in use and what's available. I usually check for availability before heading over.
The Simba's Clubhouse laundry room sits next door to Simba's Clubhouse on the lower level of the Animal Kingdom Lodge. It is the largest of the laundry facilities at the resort. On my last visit, I stepped in and took a little video so you would know what to expect.
As you can see, there is a decent-sized waiting area with a television. And those racks are nice for transporting clothes back to your room if needed. Of course, you'll need to return it when you're finished.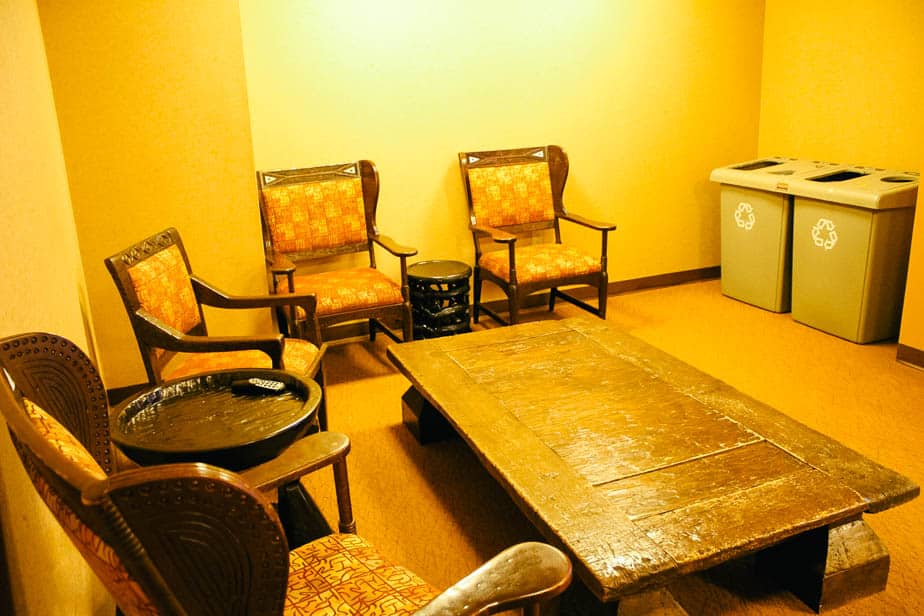 Lastly, there is another laundry facility down on the Kidani Village portion of the resort. It is called the Kidani Village laundry room, and it's located right down the hall from the main lobby.
Since this is a dedicated Disney World Villa Resort, the laundry room here is available to all guests of Kidani Village at no extra cost. You'll need to request detergent from the front desk or housekeeping.
All of the laundry facilities at Disney's Animal Kingdom Lodge open with your room key. You should be able to use a magic band, key card, or the My Disney Experience app.
If you are looking for more information, all of our articles about this resort are listed here. Or you might enjoy these:
If you have any questions or comments about the laundry at Animal Kingdom, please leave them below.