Laundry at Disney's All-Star Sports Resort
Looking to do a little laundry during your stay at Disney's All-Star Sports Resort? Thankfully, all of the resorts at Walt Disney World offer laundry facilities.
So for this article, we'll look at the laundry facilities at Disney's All-Star Sports Resort. Like the other All-Star Resorts, there are two laundromats.
The first laundry room is near the resort's feature pool, the Surfboard Bay Pool. This laundry facility sits near the front of the pool area close to the resort's lobby.
"Surf's Up" Bath House is printed on the laundromat's sign.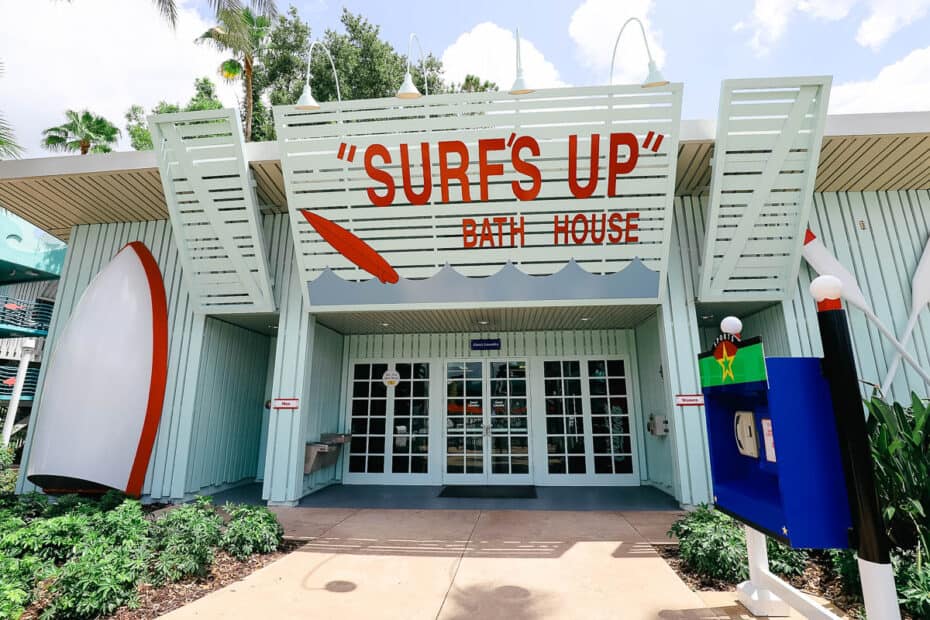 Inside, there's a decent amount of washers and dryers. However, from my experience, these machines tend to fill up pretty quickly during busier times of the year.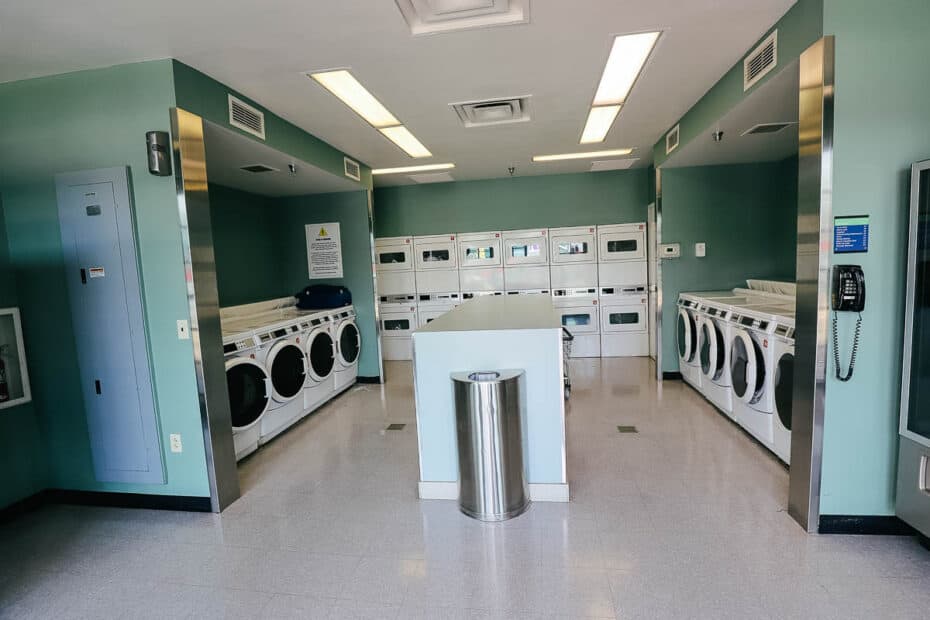 Inside the main entrance, you'll find a couple of vending machines.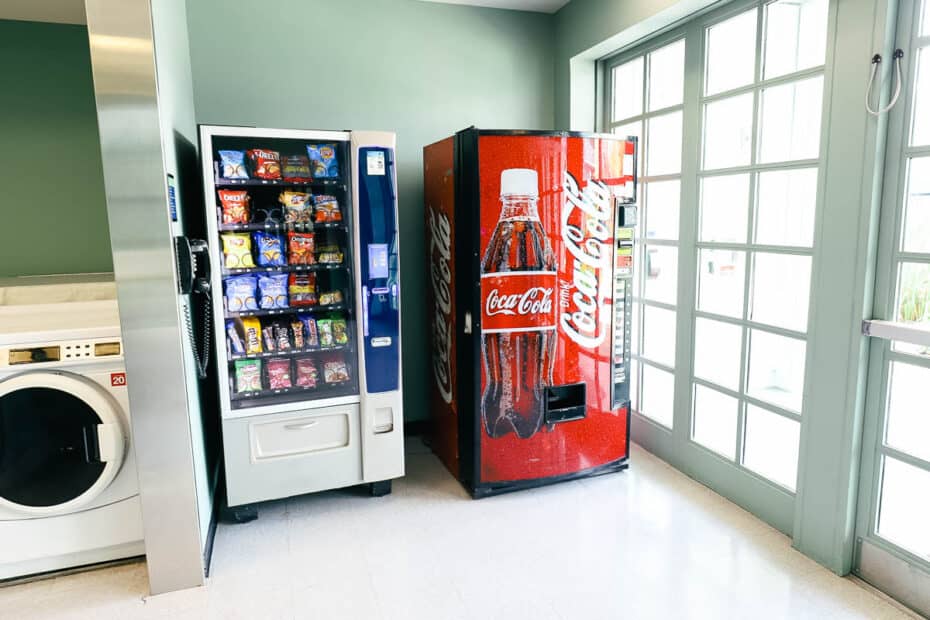 A vending machine that dispenses detergent is available. Detergent packages usually cost $1.00 each and are suitable for at least two loads of clothes. All of the vending machines take credit or debit cards.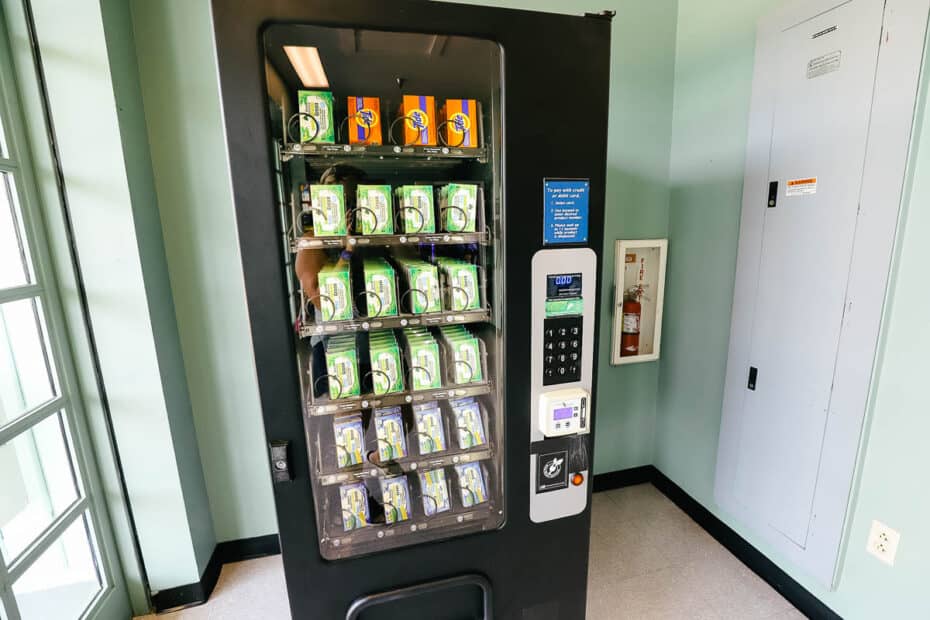 Additionally, Disney's Resorts use a service called Laundry View. The service is convenient and allows you to check the availability of machines before heading to the laundromat.
You can also use Laundry View to check the status of your laundry while it's washing or drying.
However, I use Laundry View to make sure a few machines are available before I visit the laundromat. Then I set an alarm on my phone for the length of the cycle. When the alarm goes off, I return to retrieve my laundry.
You can check the laundry status here on Laundry View's site.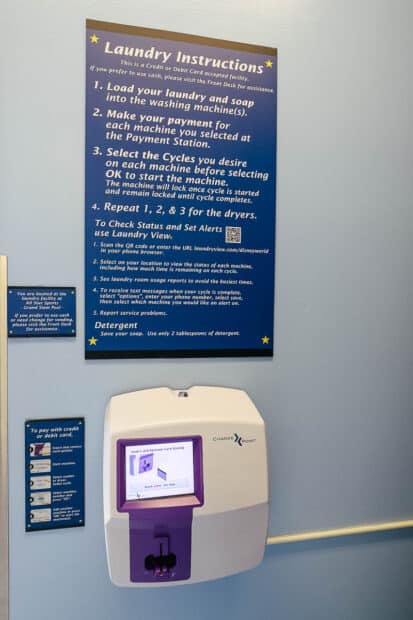 There's a machine on the wall that accepts credit and debit card payments for each load of laundry. So first, you'll select an available machine and pay for the load. Then you'll walk back to the machine and start the cycle.
In addition to the laundry area at the All-Star Sports feature pool, there's another laundromat at the Grand Slam Pool. This is the resort's secondary pool, which is considered more of a quiet pool.
Related: The Pools at All-Star Sports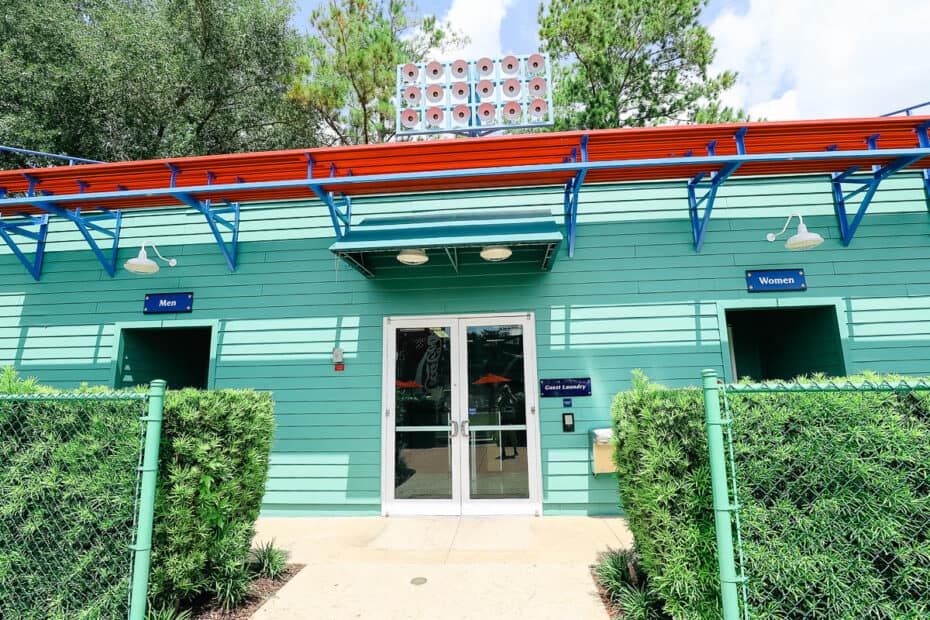 Inside, the setup is pretty much the same. However, depending on your room location, this laundromat might be closer.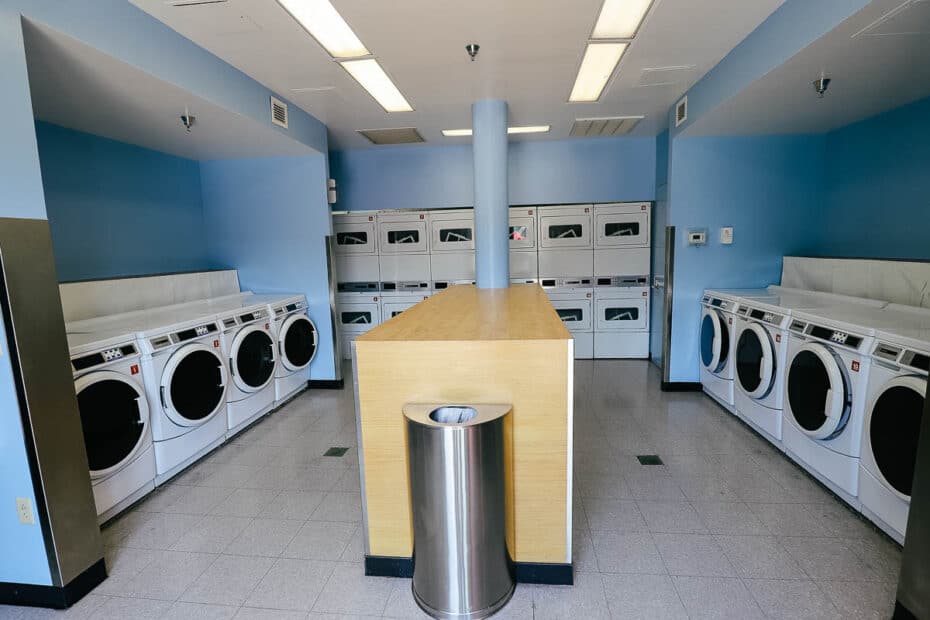 Hopefully, this article gave you the details needed for doing a few loads of laundry during your vacation. Since the laundry areas are both located near the pools, we usually like to plan an afternoon at the pool.
Doing laundry isn't quite so bad when you're hanging out at the pool, especially a pool at Disney World.
Related: Laundry Facilities at Disney World
For more information about this resort, we have a full guide:
Additionally, we have the following articles:
Do you plan to do laundry during your stay at All-Star Sports?