Rosa Mexicano Review (at Disney's Swan and Dolphin)
Below we pay an initial visit to review Rosa Mexicano, the new restaurant at Disney's Swan and Dolphin Resort.
Since we last visited Disney's Swan and Dolphin Resort, some time has passed. You may remember we stayed at the Swan last summer to provide an updated resort review.
During that stay, we had breakfast at Fresh Mediterranean Market. Since then, the restaurant closed to make way for a new dining establishment.
Earlier this week, I saw that Rosa Mexicano would be soon available to guests. So I knew I needed to visit the Swan and Dolphin for more information.
As most of you know, I'm usually in the parks and select resorts a few days per week. Friday's have always been what I call my park-hopping day. For this particular Friday, I had planned to park at Epcot and monorail to Magic Kingdom, eventually working my way back to Epcot.
But with so much going on, no park reservations were available for Magic Kingdom. So I decided to start at Epcot, work my way around the resorts in the Epcot area and then move on to the Skyliner Resorts.
By the time I had looped Epcot and made it to the International Gateway, it was already 1:00 p.m., and I hadn't had lunch. So I started thinking about nearby quick-service options.
Unfortunately, there aren't many options in this area. Then I remembered that I needed to go to the Dolphin. And maybe, I could eat at their new restaurant if it was open.
So I left Epcot via the International Gateway and walked straight to the Dolphin. It was a beautiful day, and I took several photos along the way.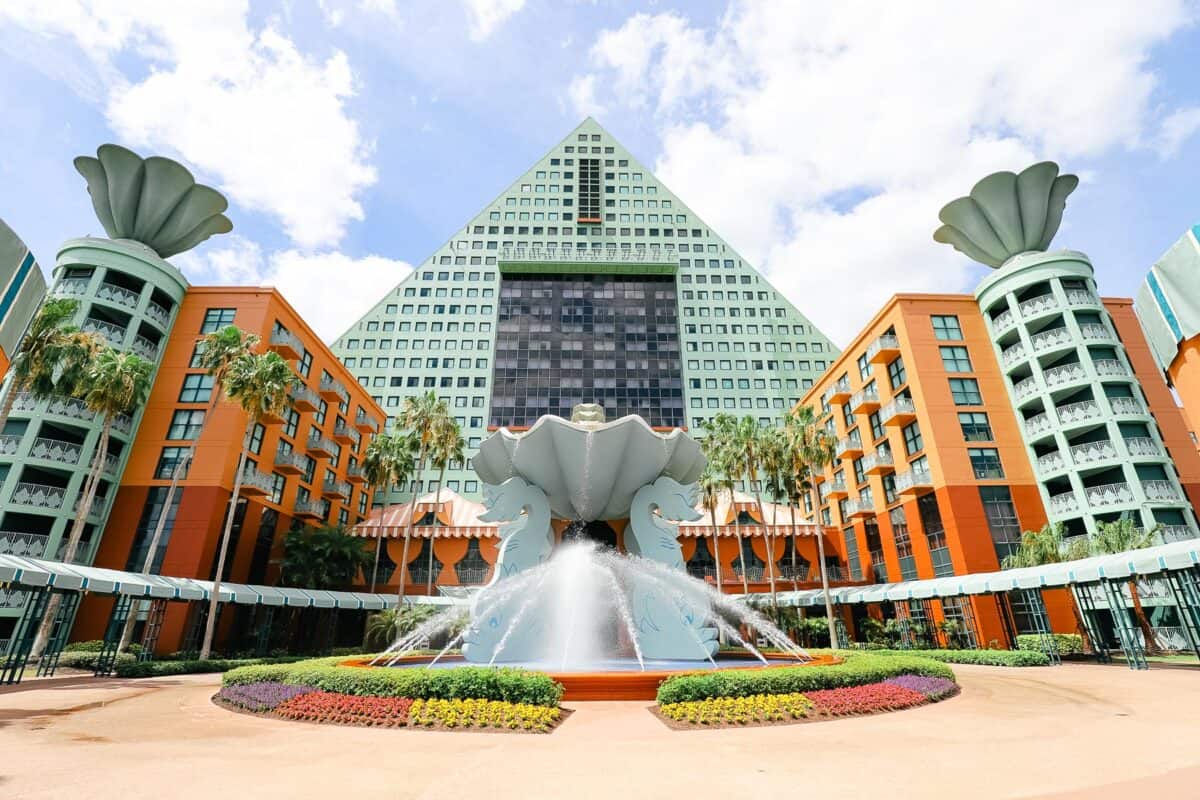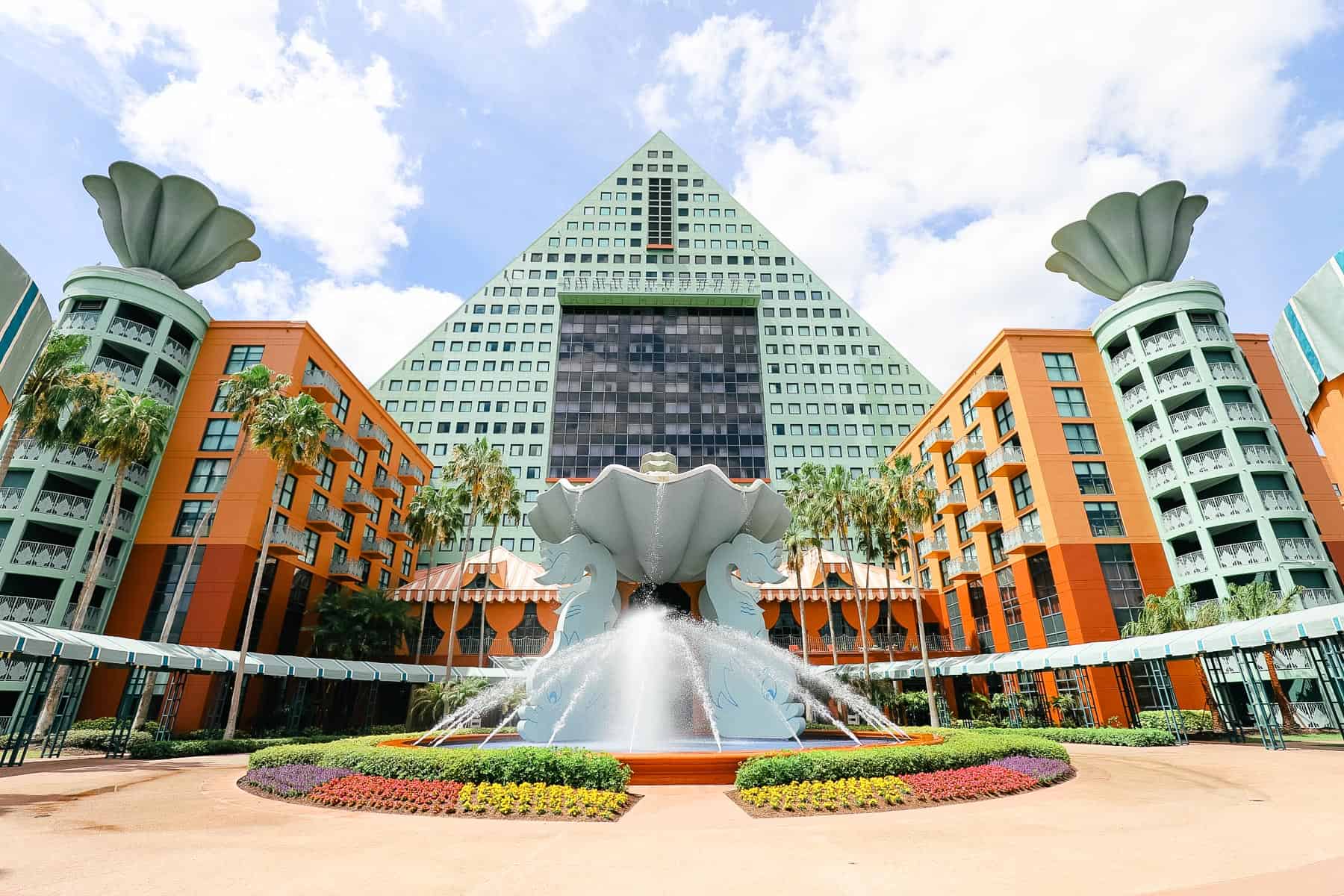 Disney's Dolphin sits toward the back of the resort and is the larger of the Swan and Dolphin hotels. A clamshell fountain sits in front of the resort-side entrance.
If it's your first time visiting the resort, you'll walk past either side of the fountain. Entrances are available on each side.
Once inside, you'll run into a pair of escalators coming and going from the resort's upper-floor lobby. To the immediate right, you'll see the entrance to Todd English's Blue Zoo. To the left sits The Fountain restaurant, and a sign for Rosa Mexicano is hanging overhead.
Related: Restaurants at Disney's Swan and Dolphin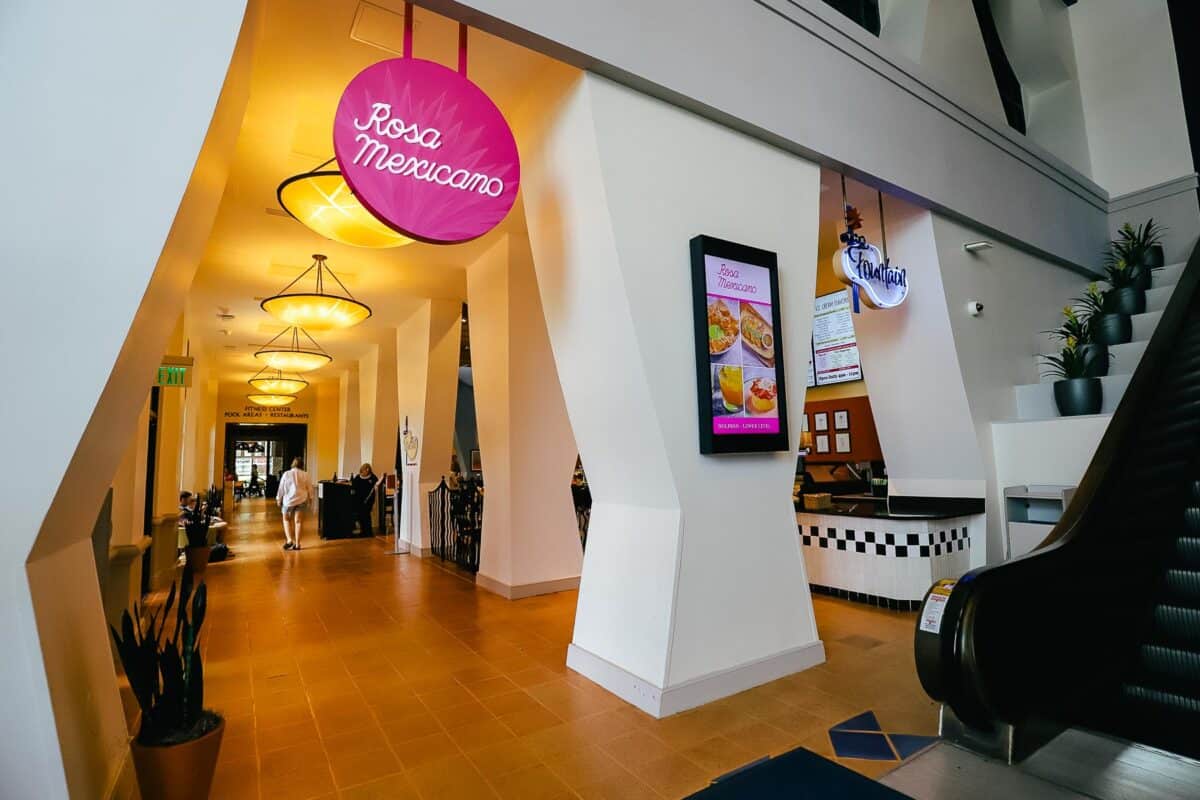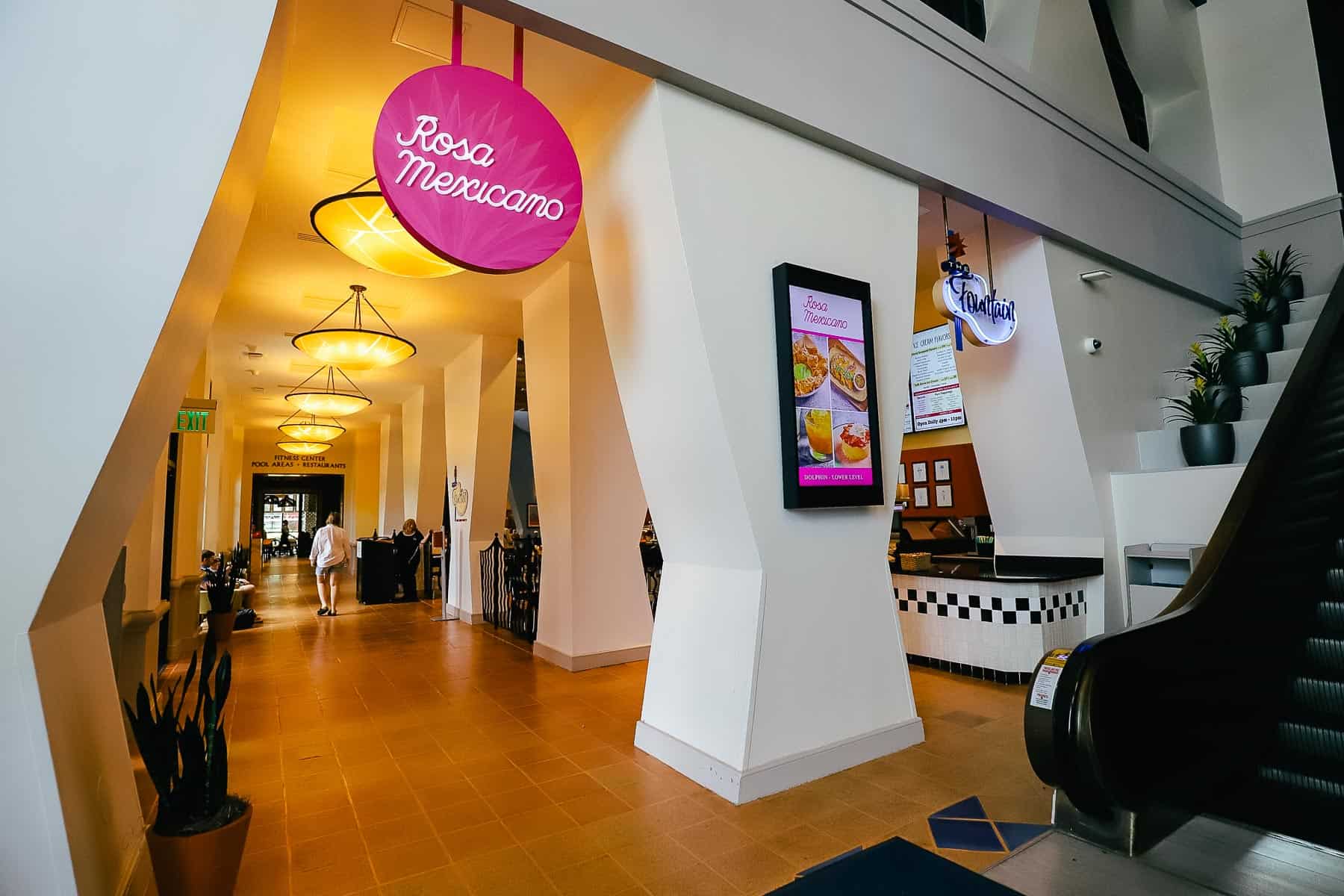 You'll run directly into Rosa Mexicano if you continue past The Fountain restaurant.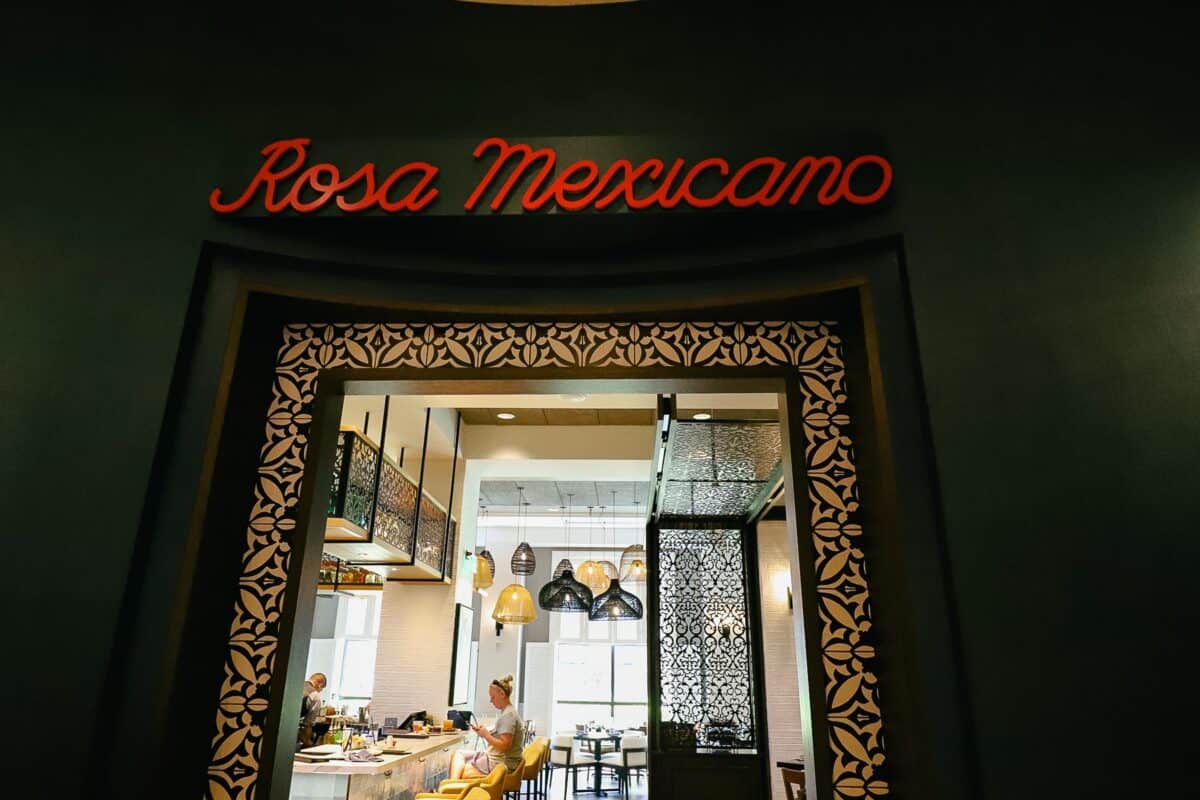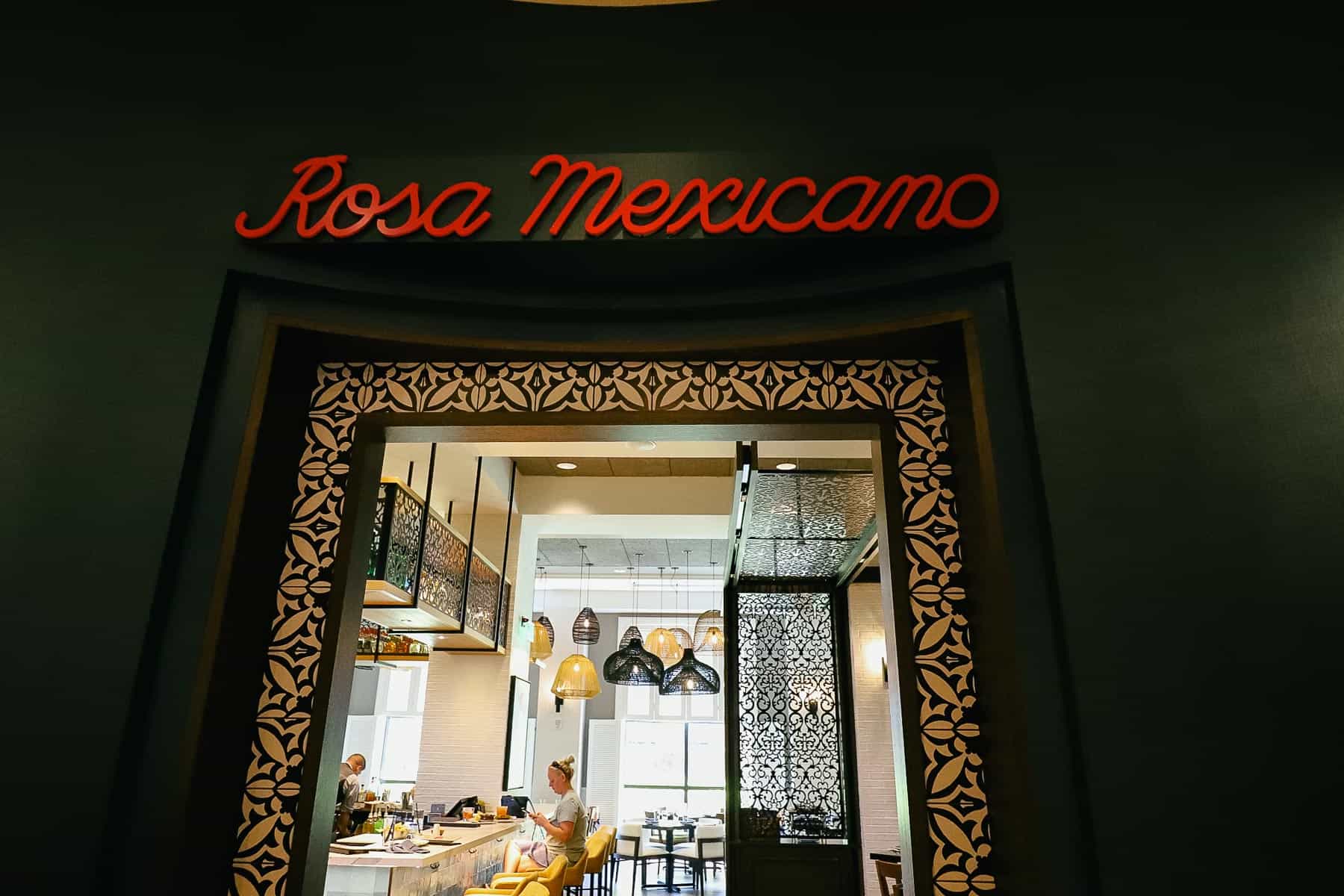 A reception area is available by the side entrance.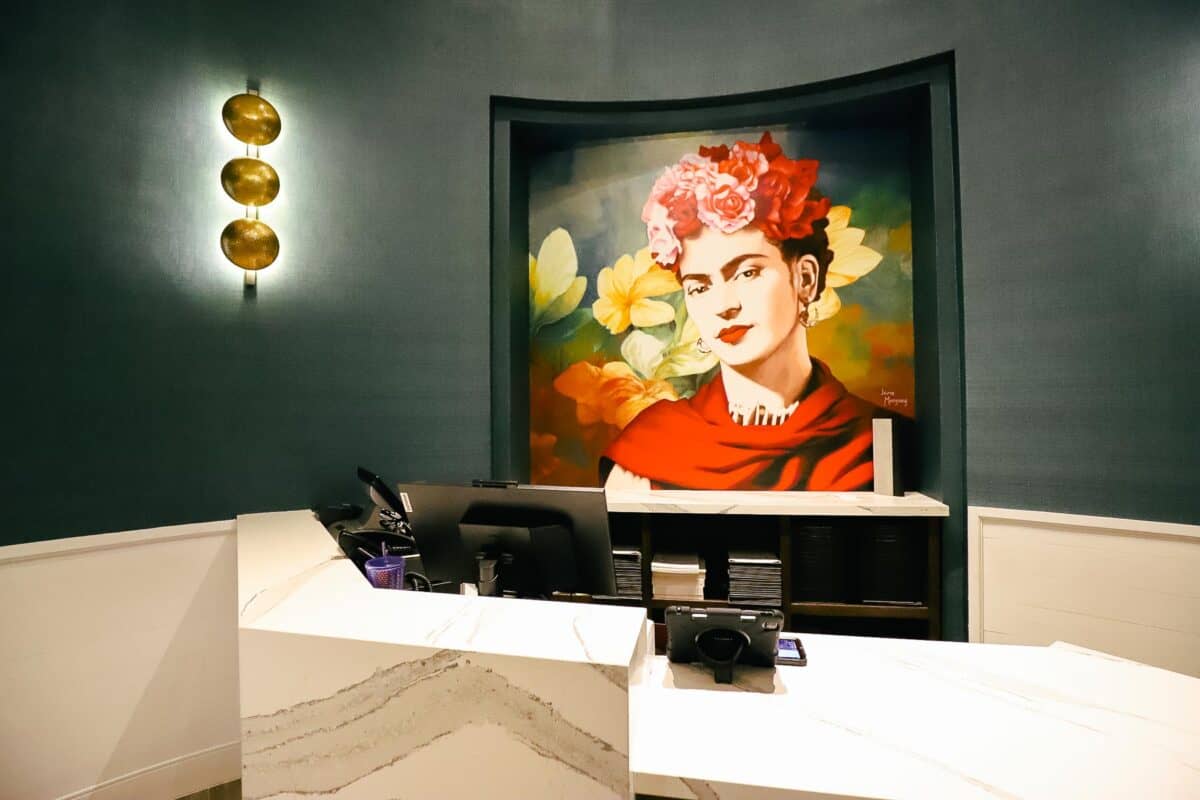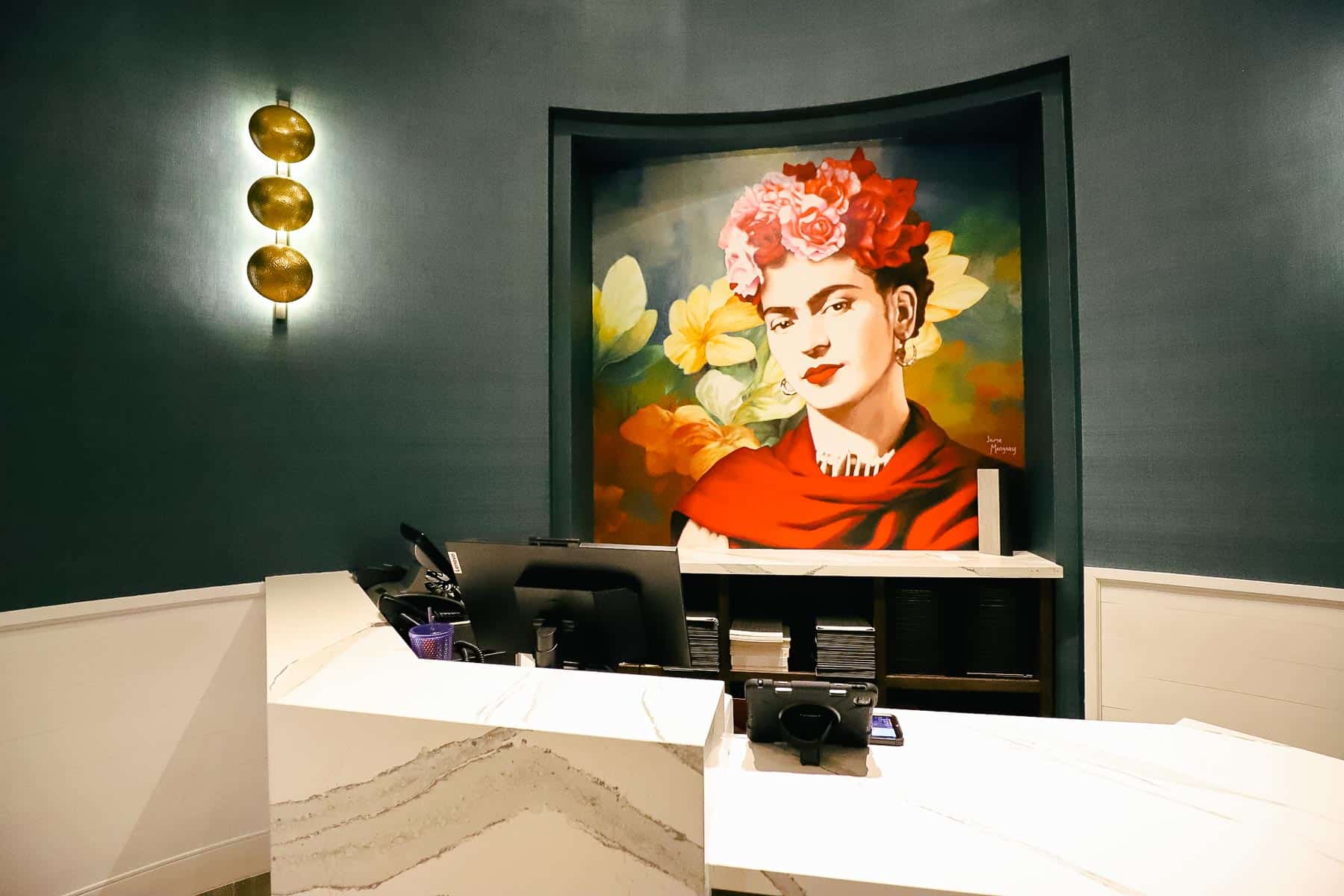 Thankfully, the restaurant is now open! Rosa Mexicano serves breakfast, lunch, and dinner. Breakfast is available daily from 6:30 a.m. until 11:00 a.m. Lunch is from 11:30 a.m. until 2:30 p.m., and dinner is available from 5:00 p.m. until 11:00 p.m.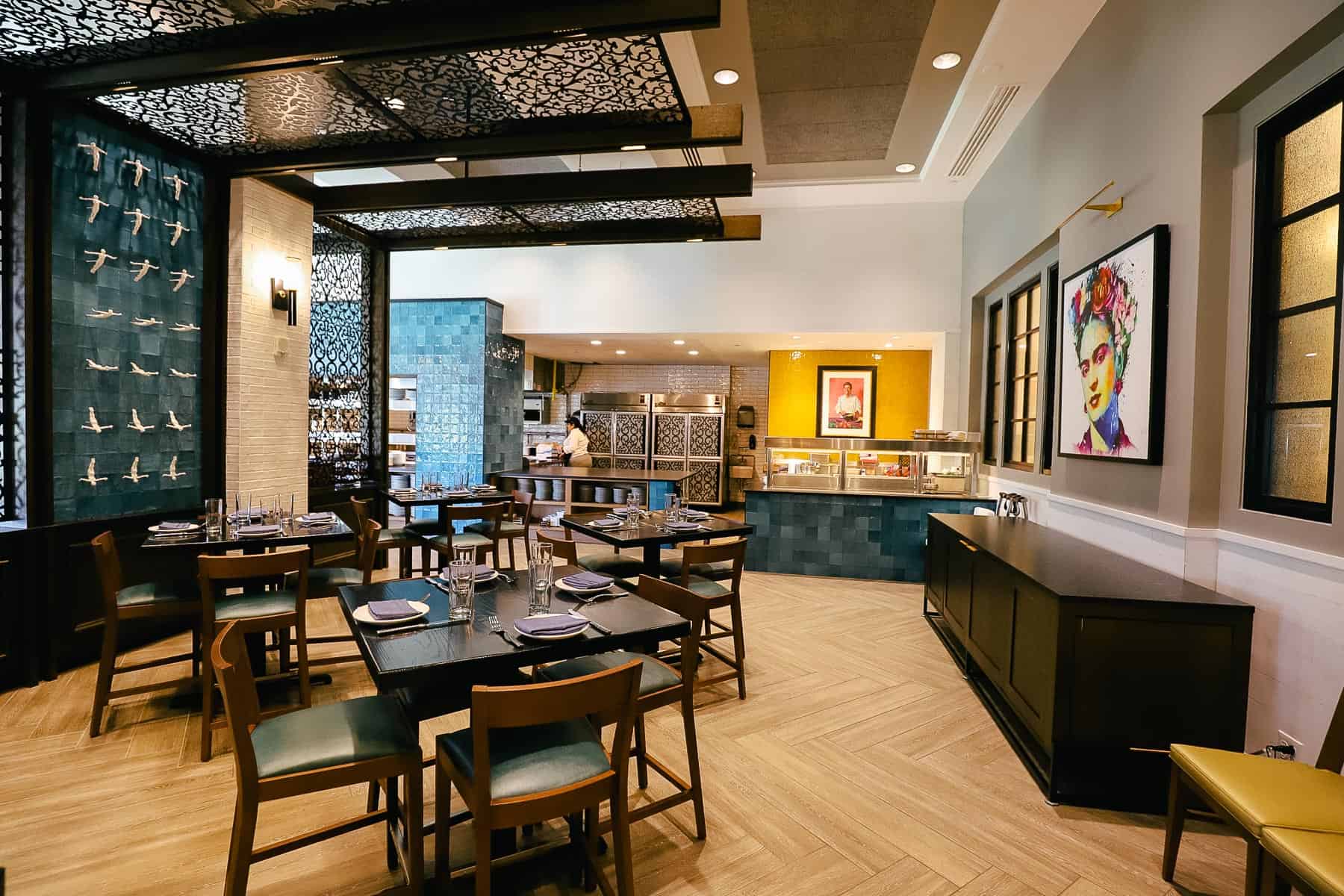 Rosa Mexicano has a beautiful interior with various artwork displays.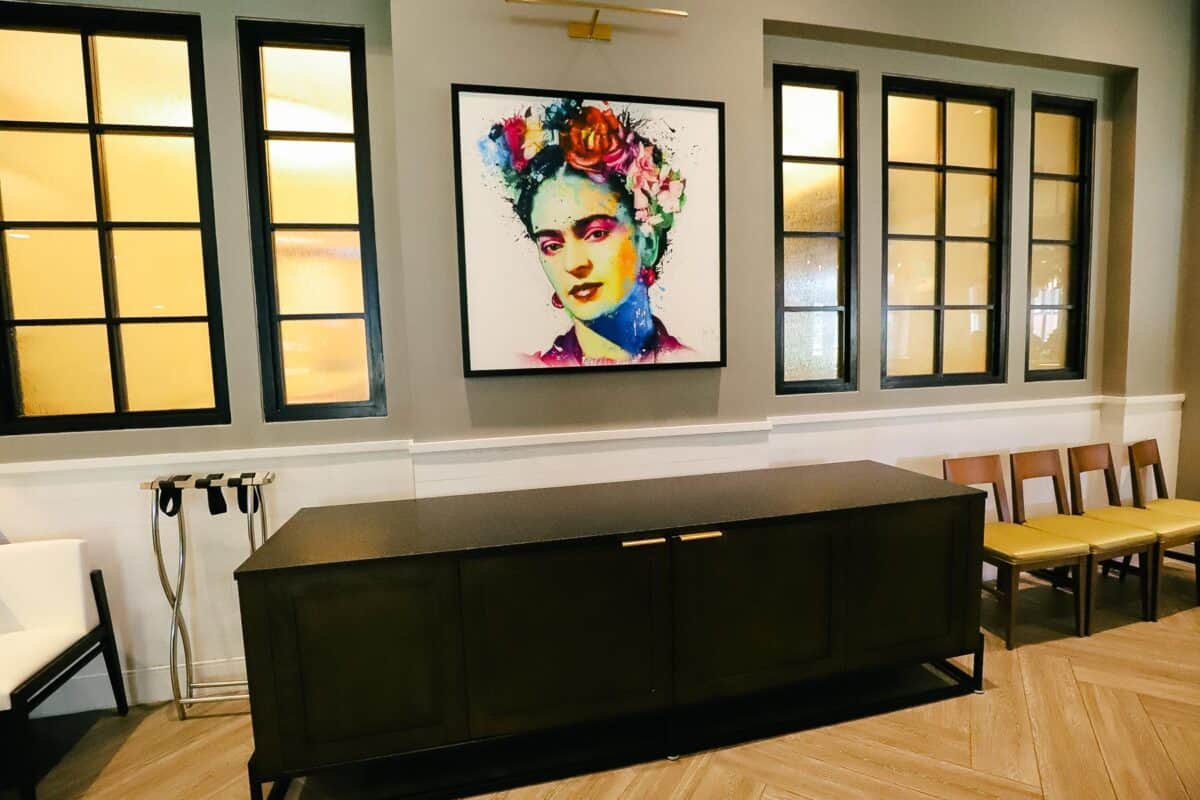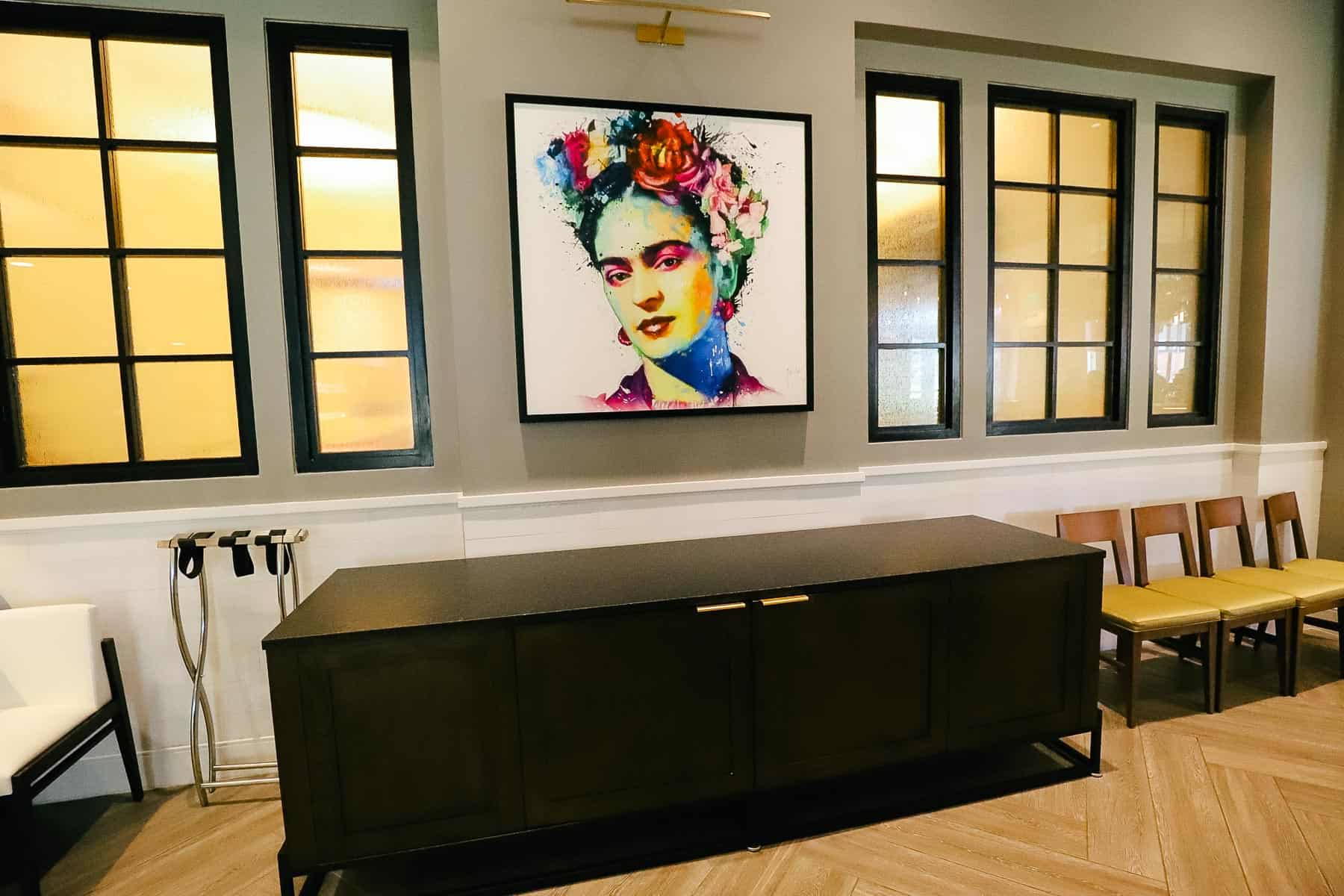 A painting of Josefina Howard hangs on the restaurant's back wall, paying homage to the restaurant's founder. Josefina opened the original Rosa Americano in 1984 in New York City. The restaurant has often been referred to as having the best margaritas in the city.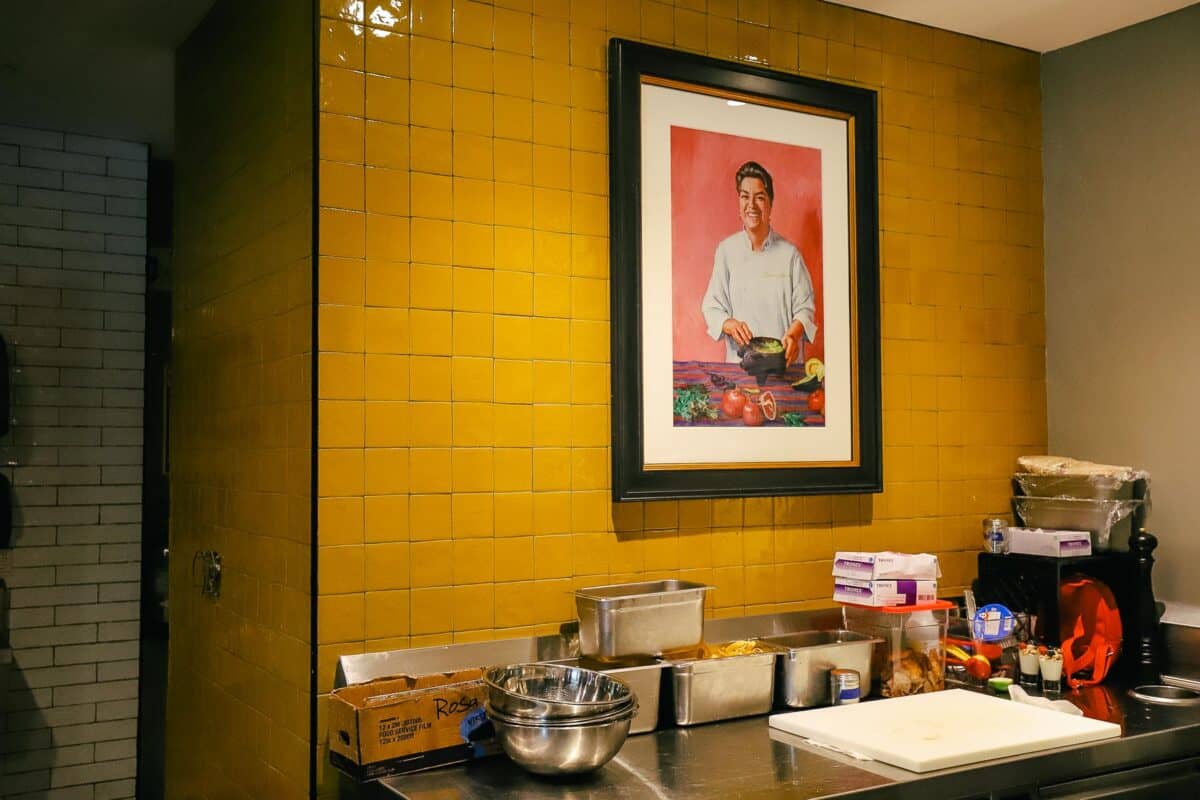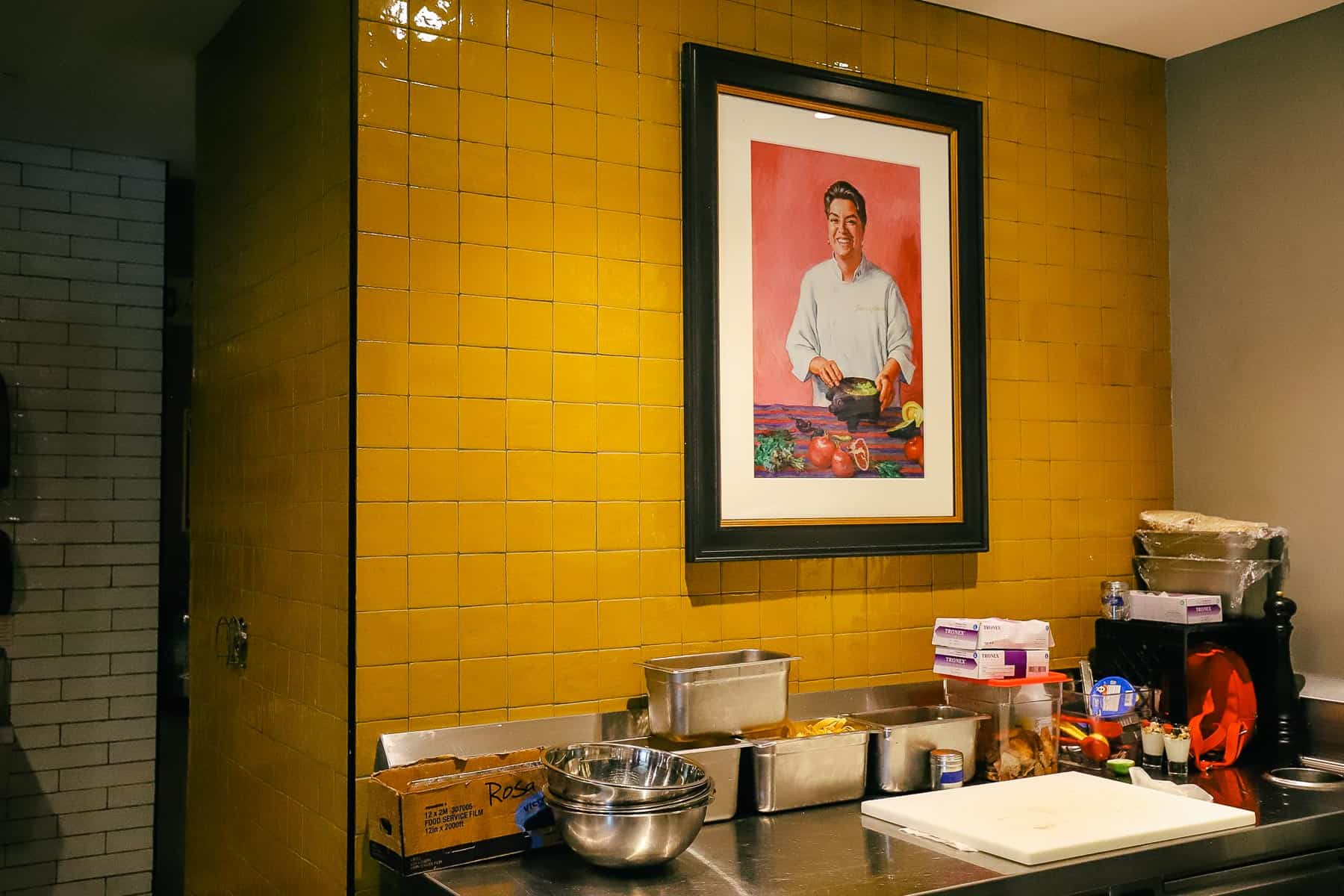 A partition between the dining rooms features statuettes of cliff divers in Acapulco.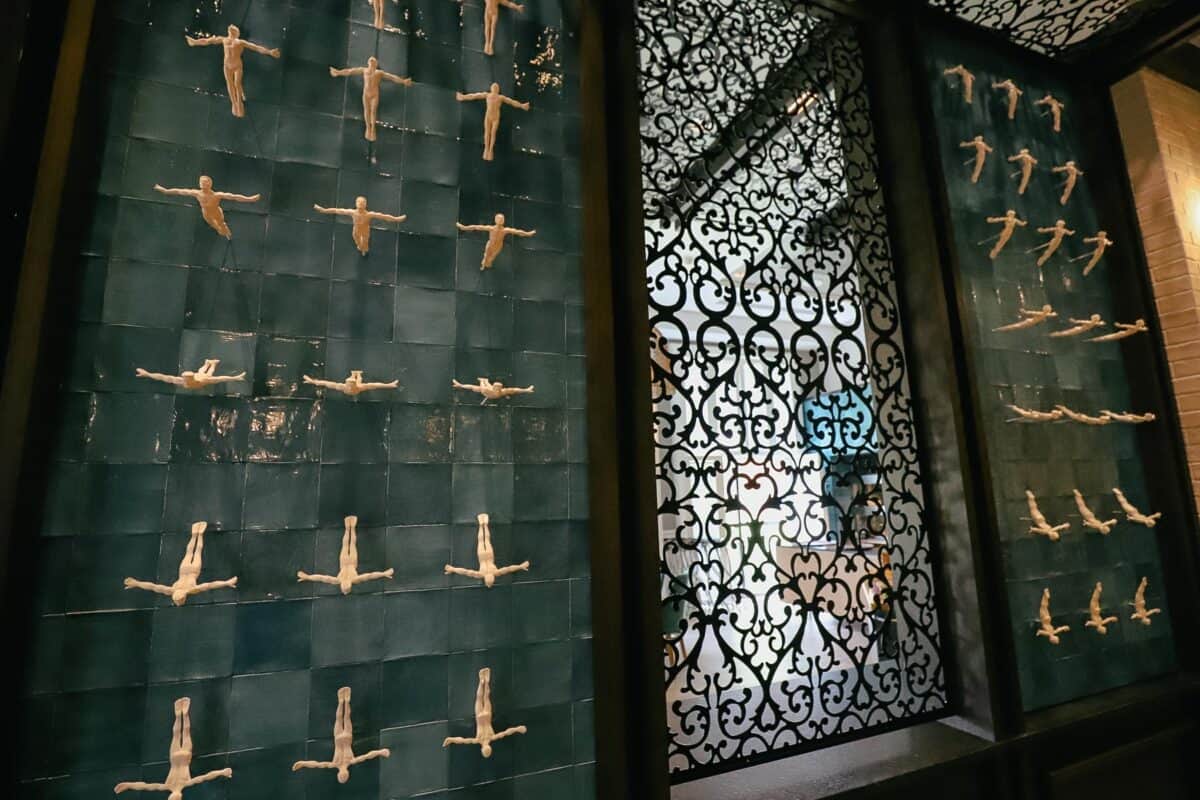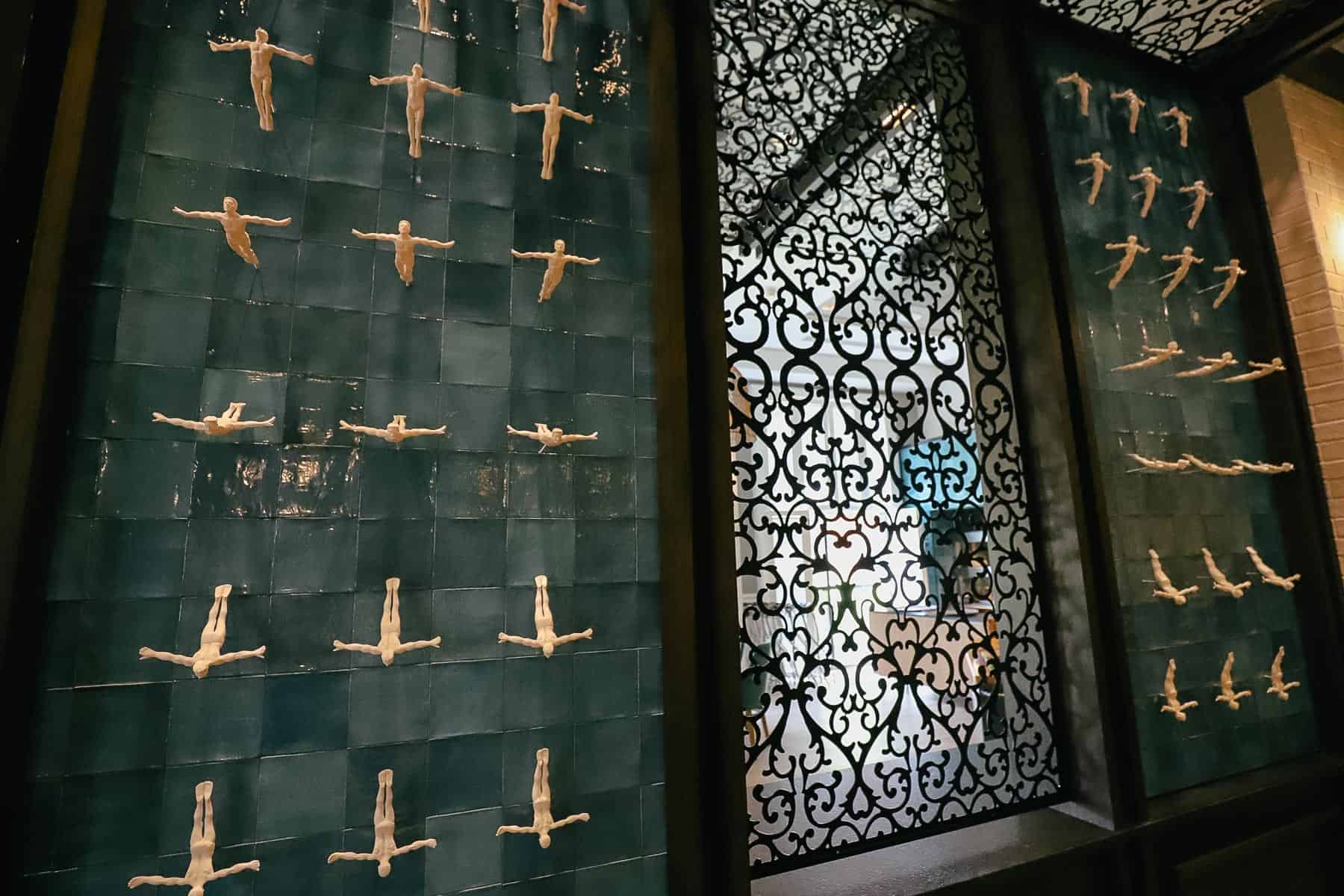 If you look closely, the divers are featured from top to bottom as they would if they were cliff-diving.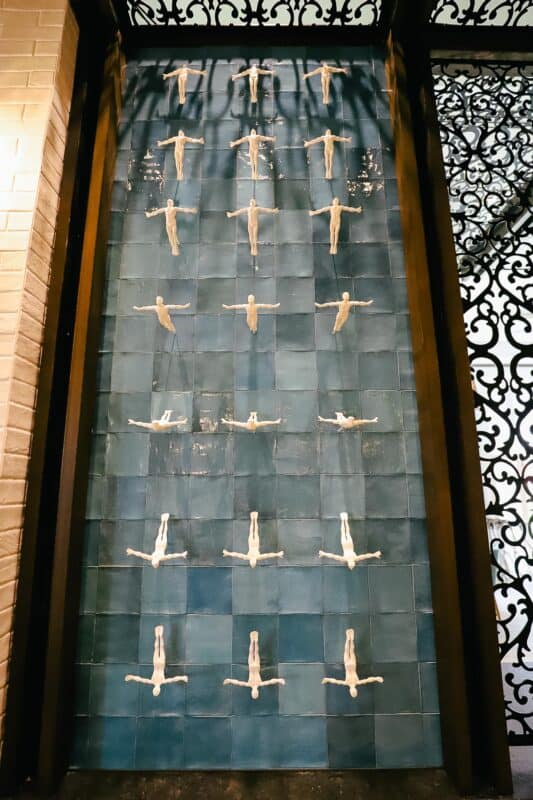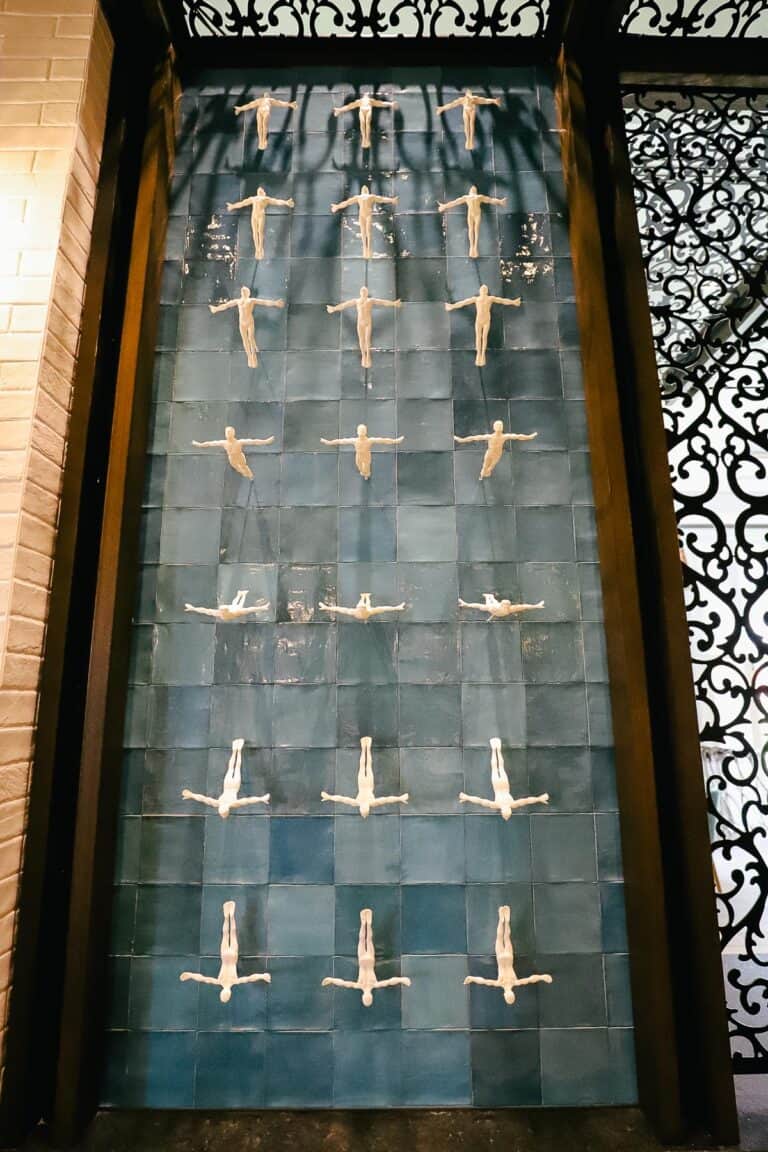 A bar sits in the center of the restaurant.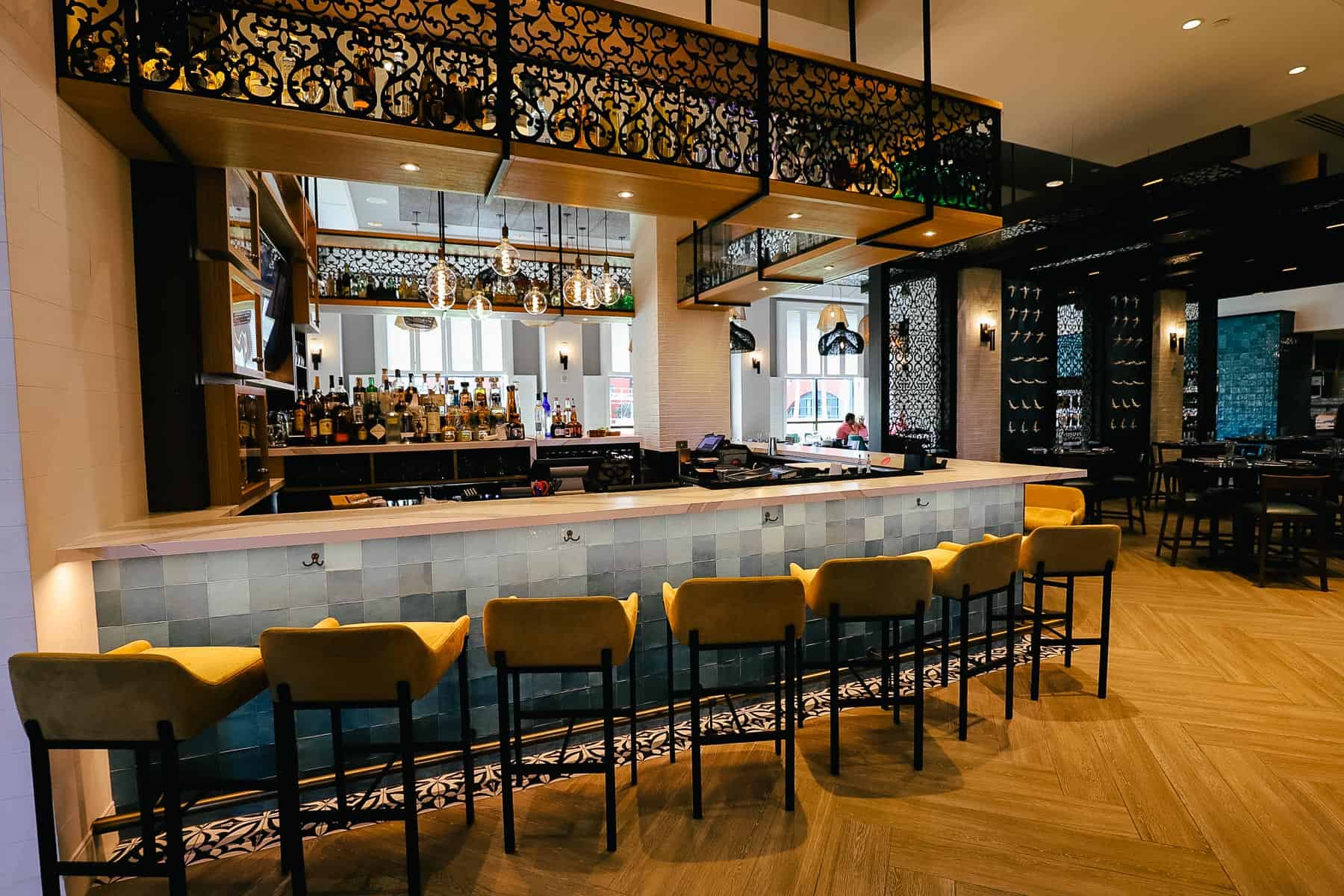 It's open to the restaurant on all three sides.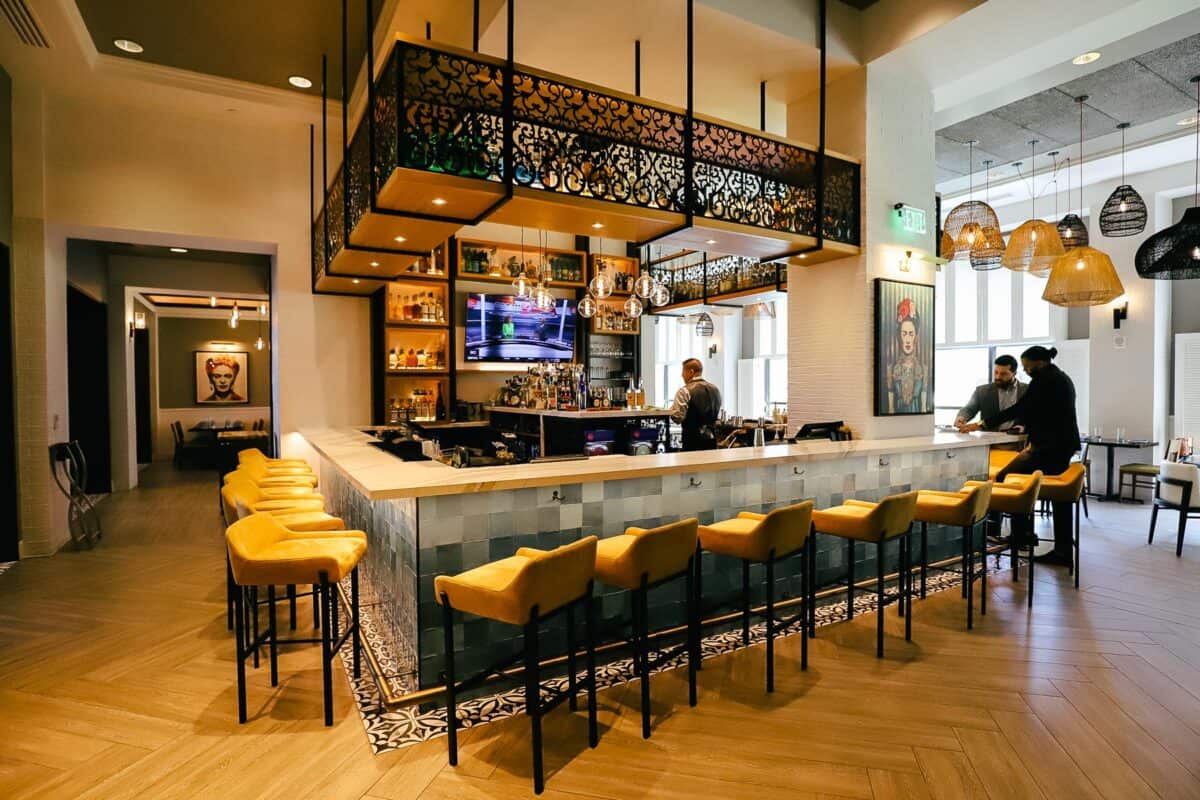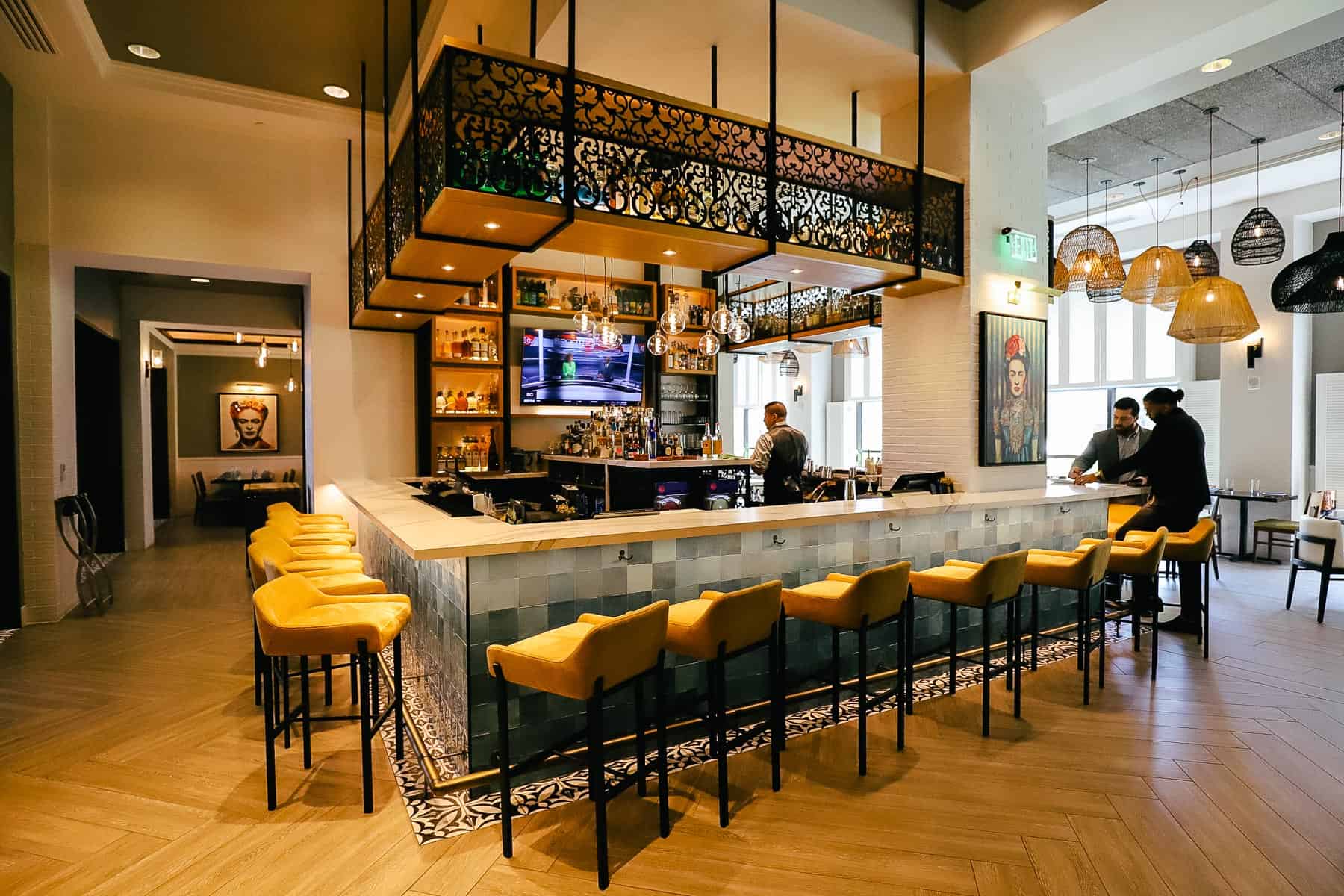 Several of the dining rooms face out to views of the resort.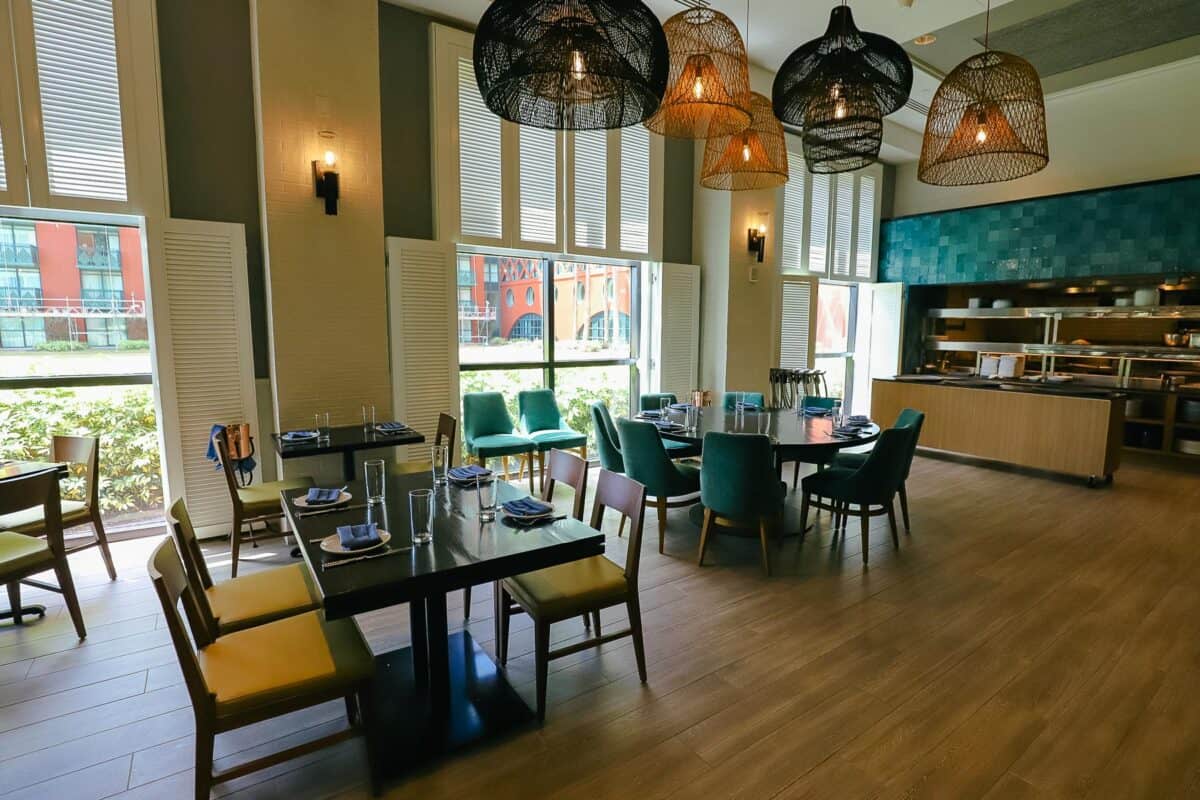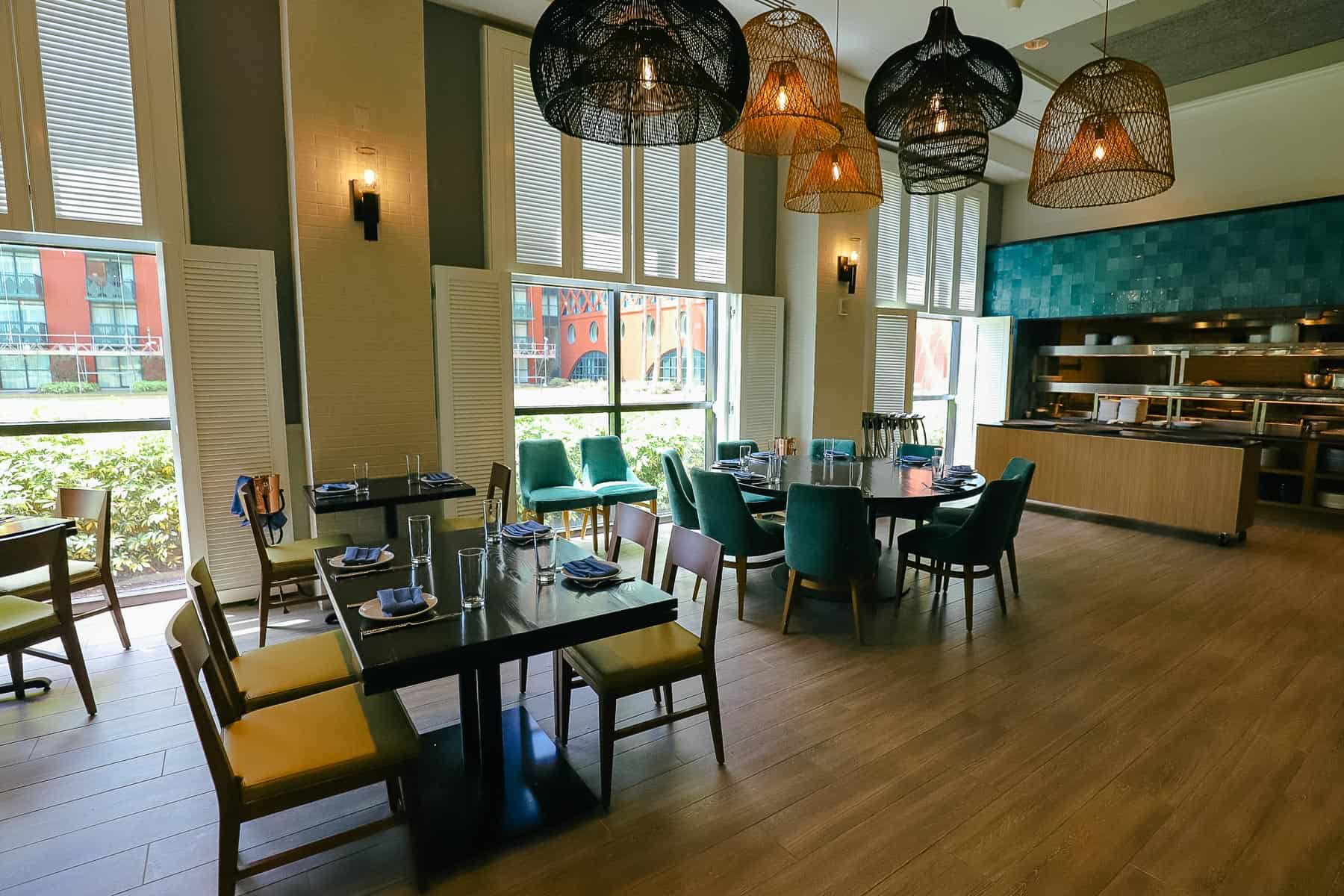 Overall, the restaurant has a fresh contemporary vibe. Here are a few more photos of the interior.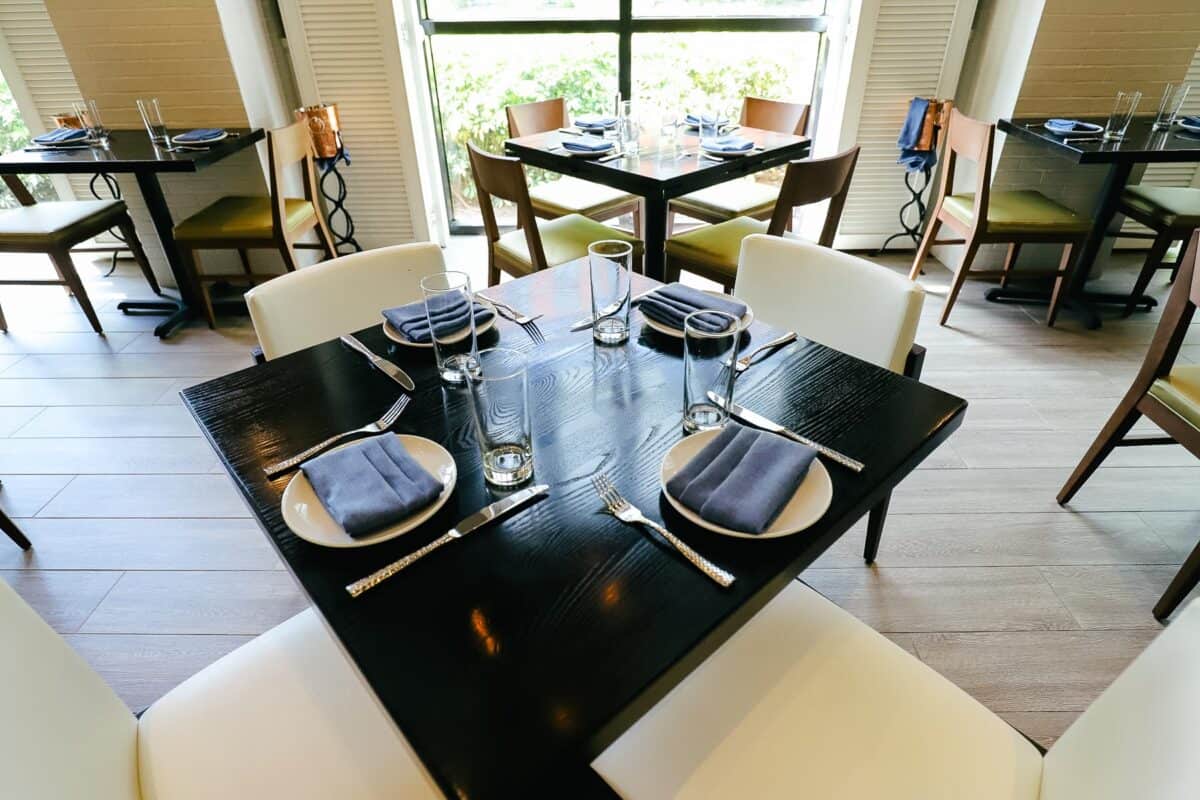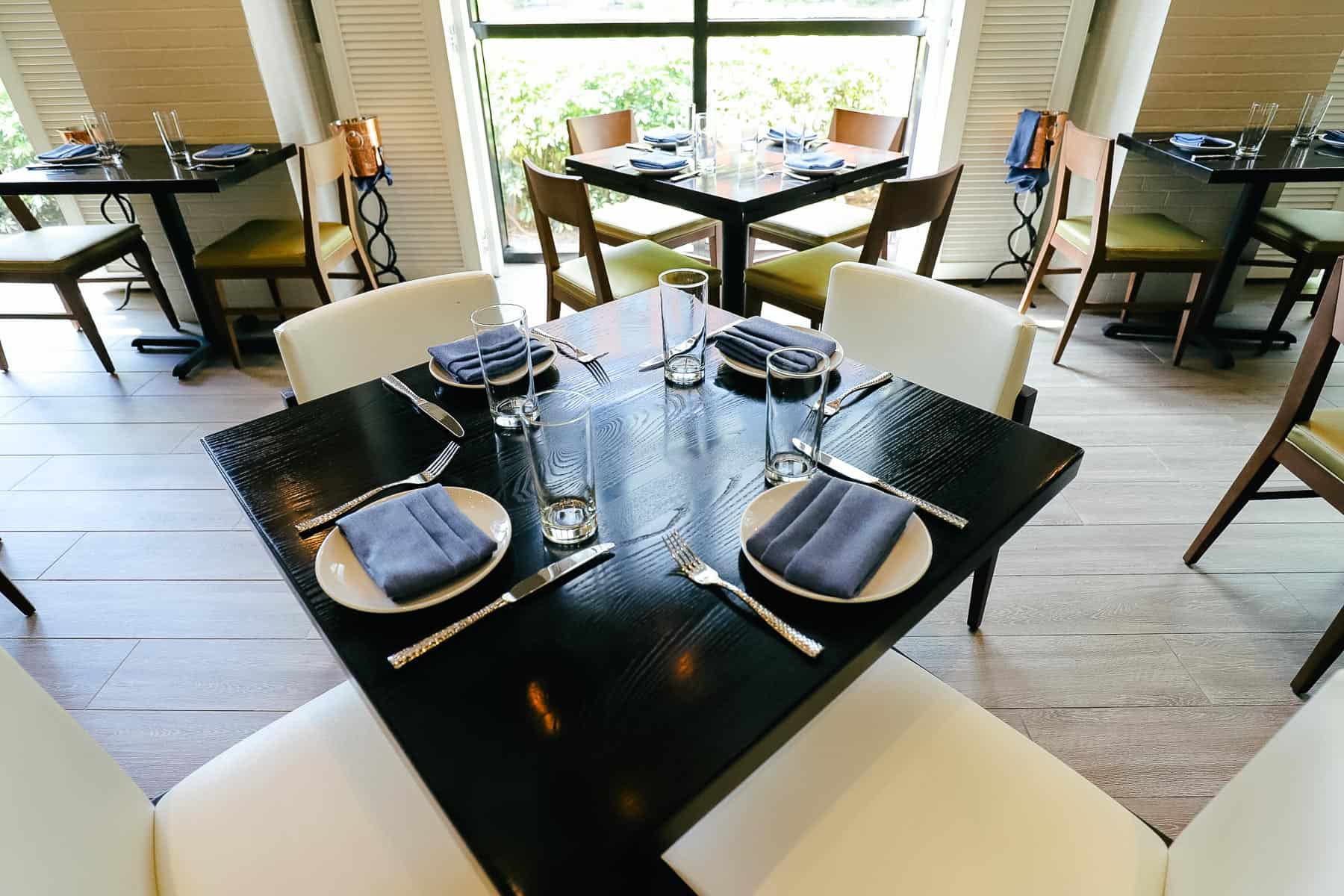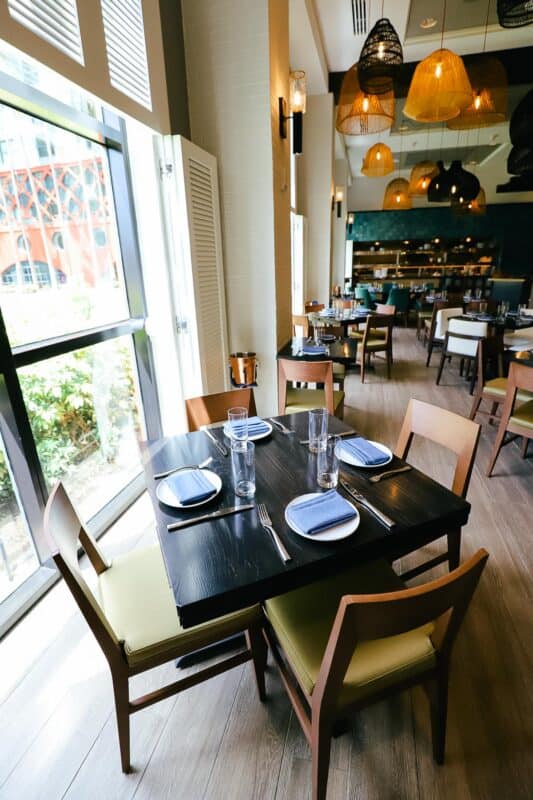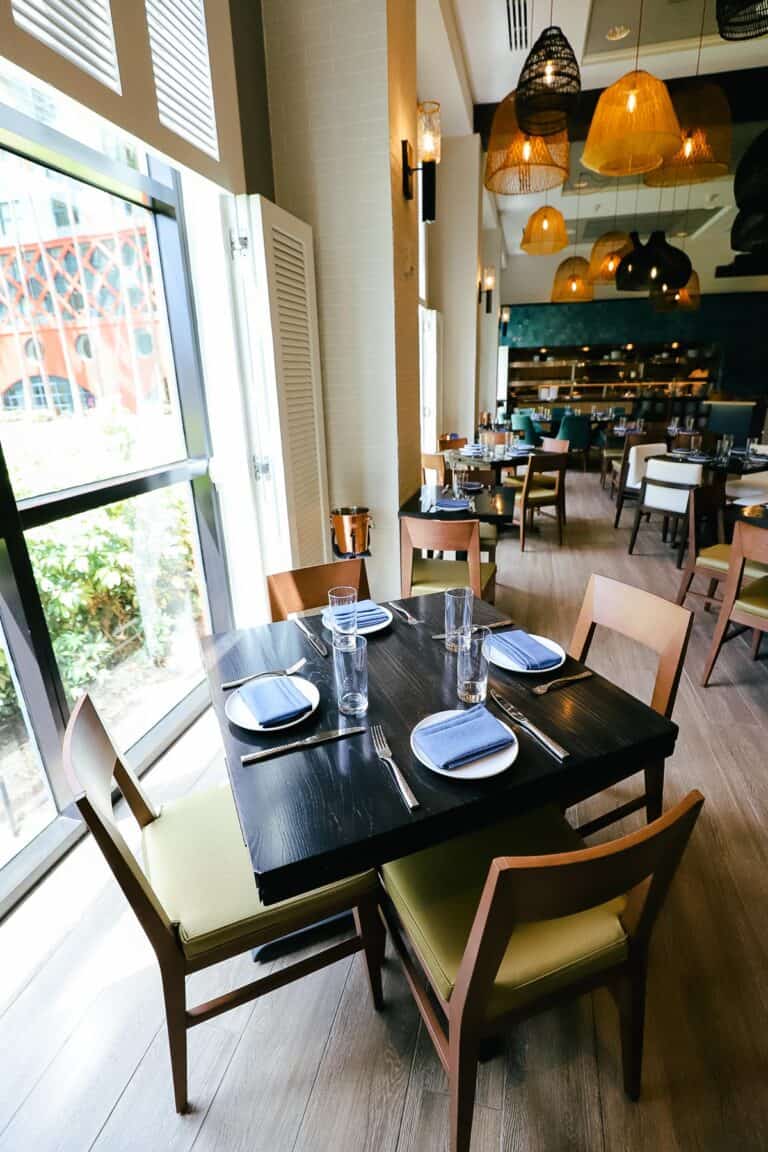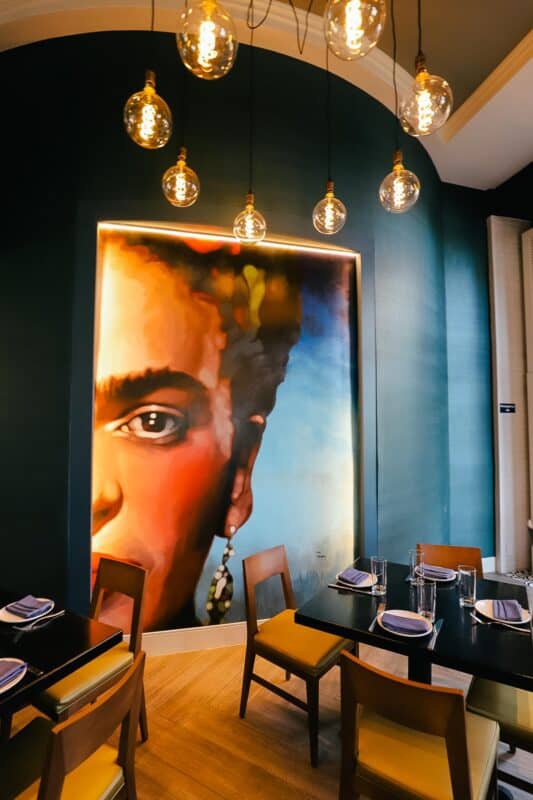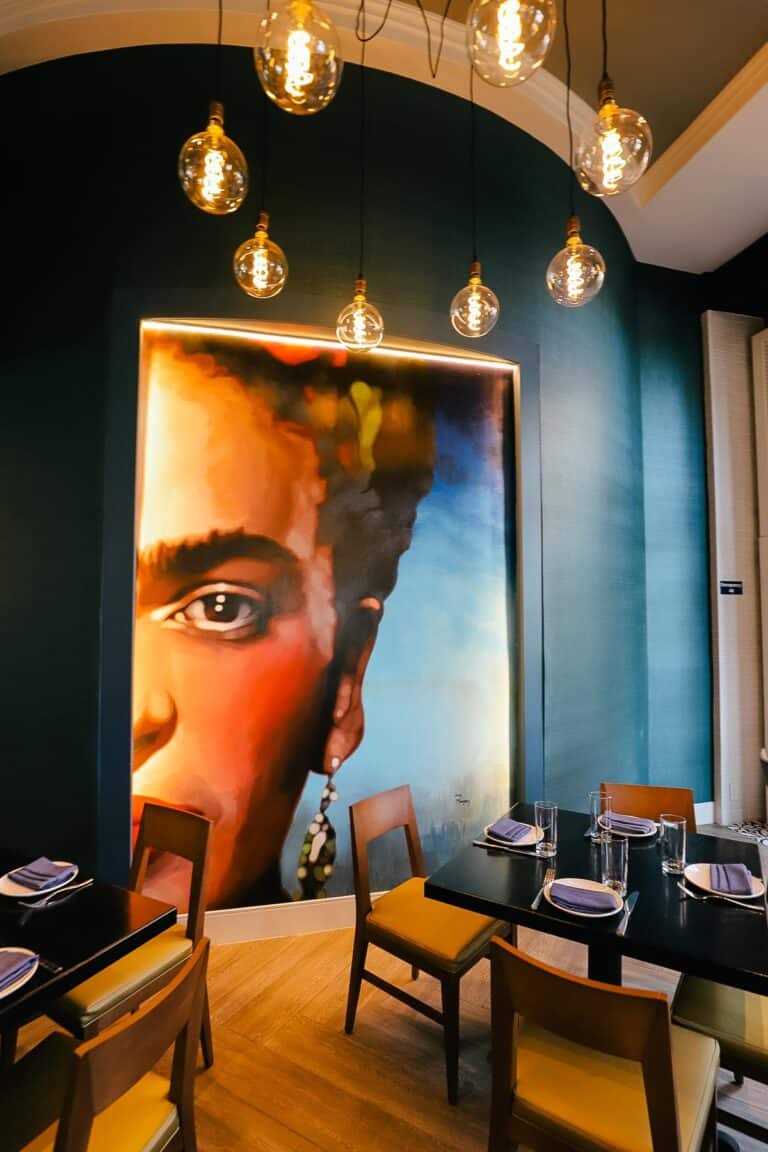 After being seated, I was presented with a lunch menu. You can view the pdf versions of the menus if you like: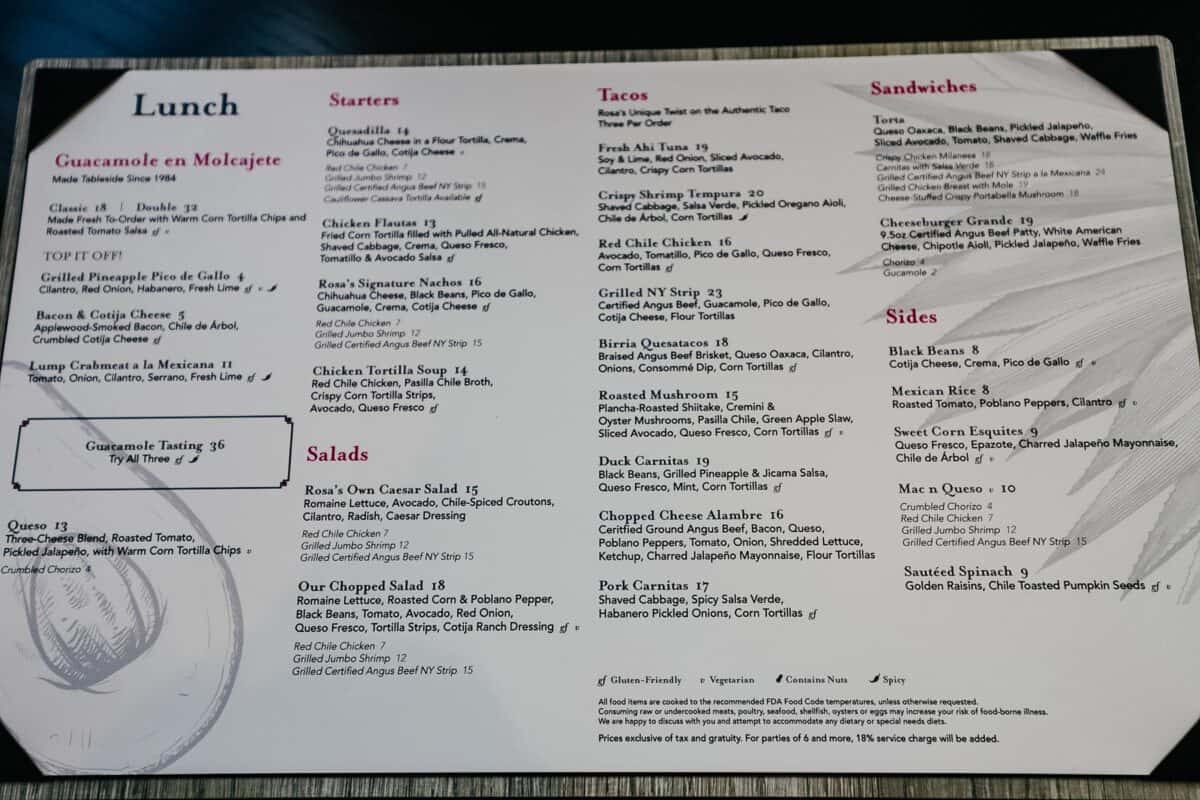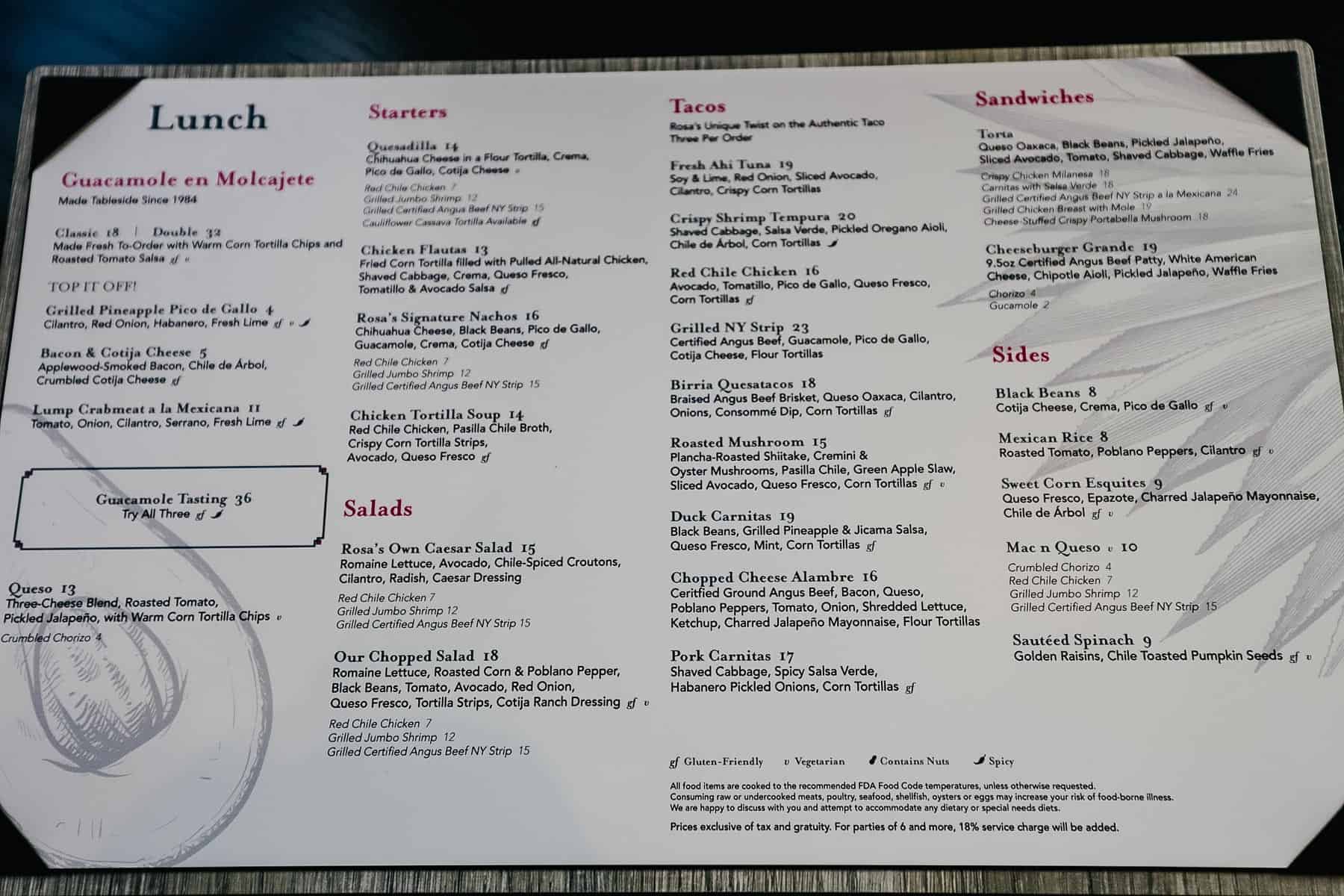 Chips and salsa were brought to the table.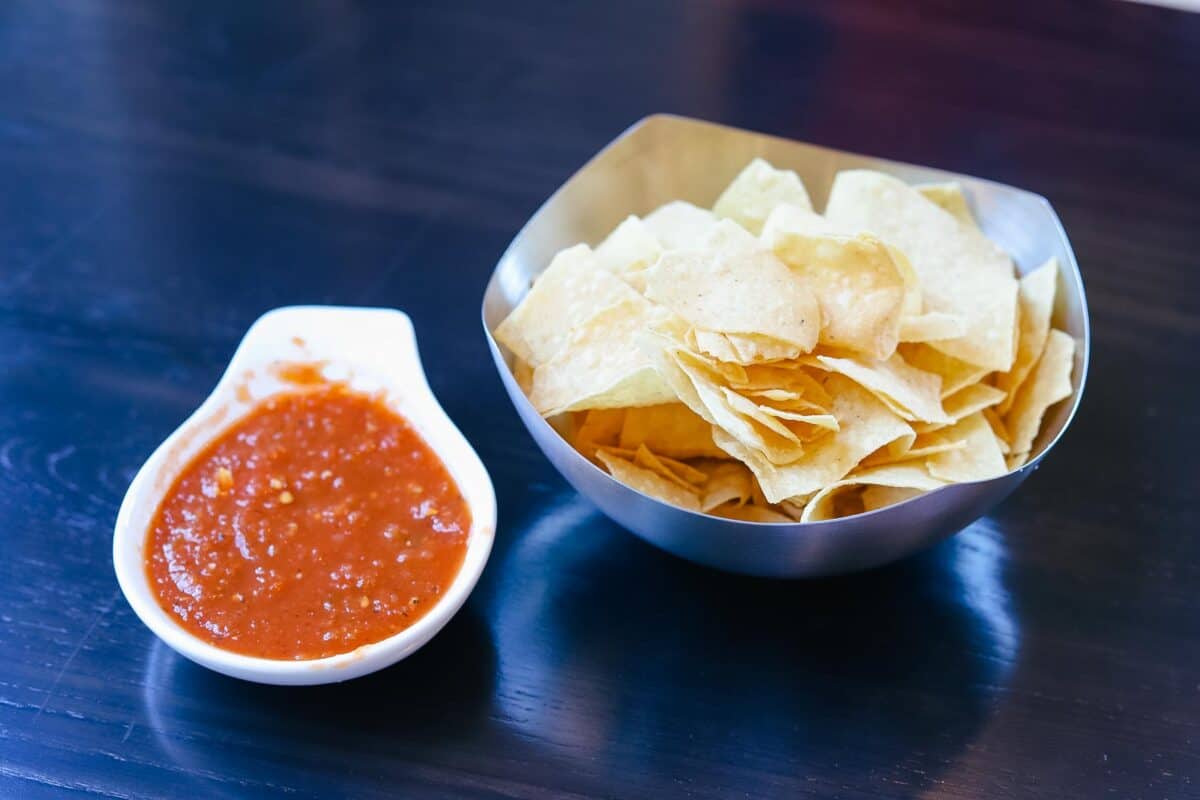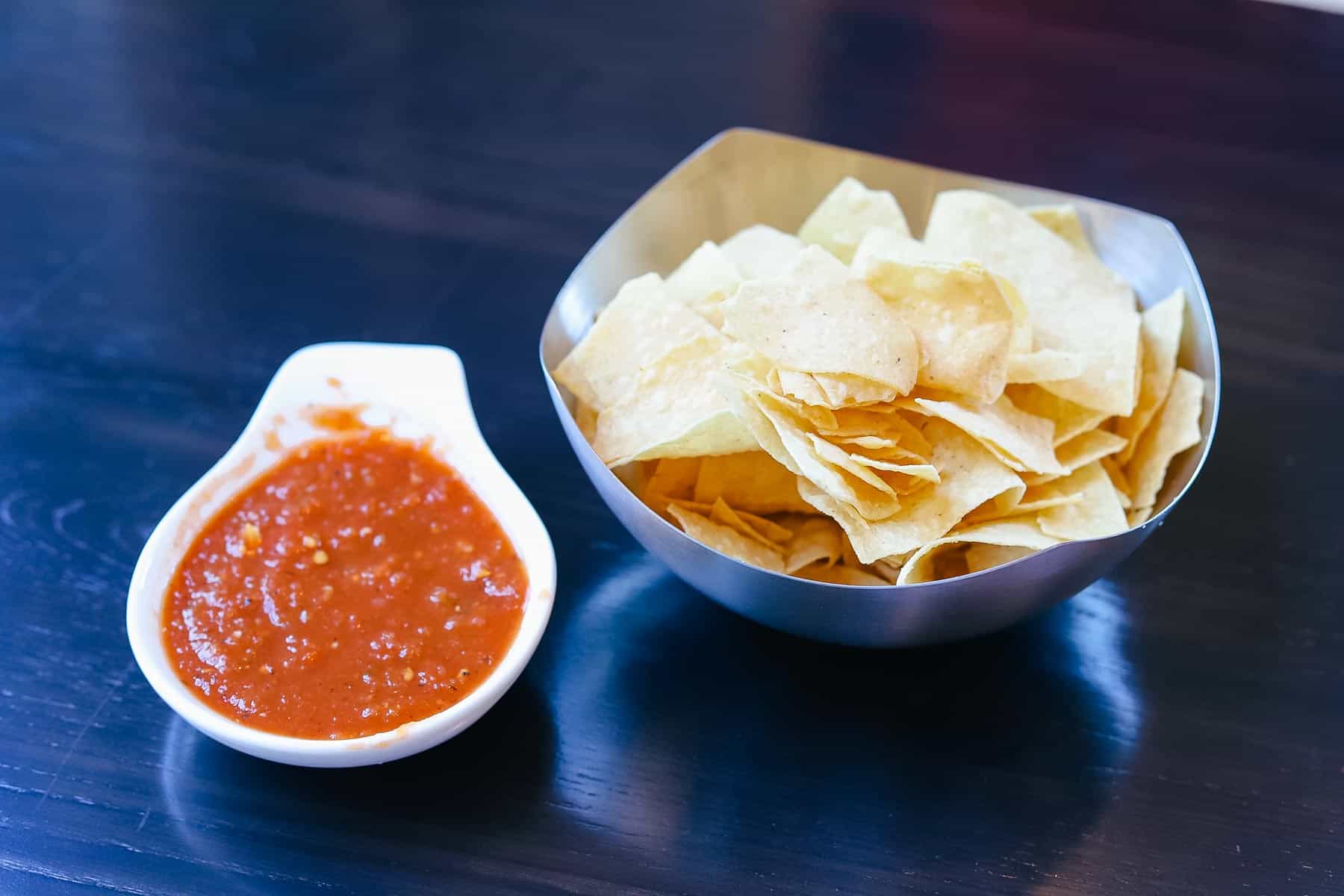 Per the server's suggestion, I ended up ordering a Pomegranate margarita. This has been the restaurant's signature cocktail since 1984.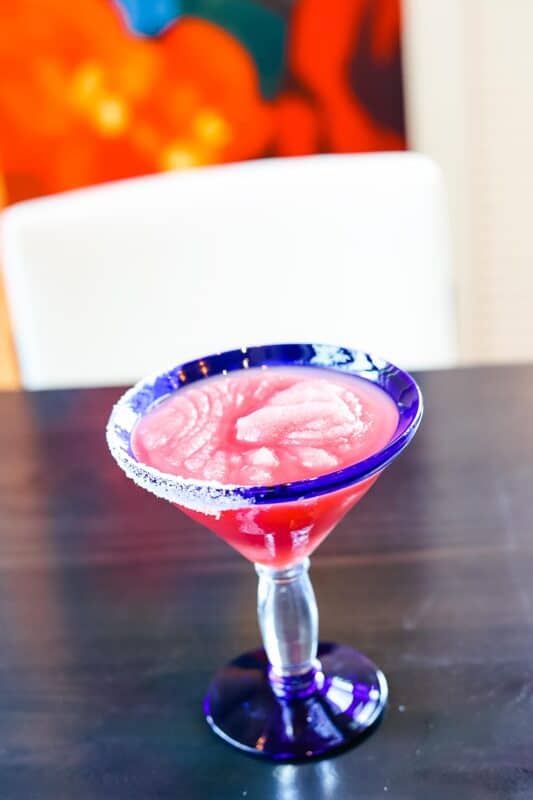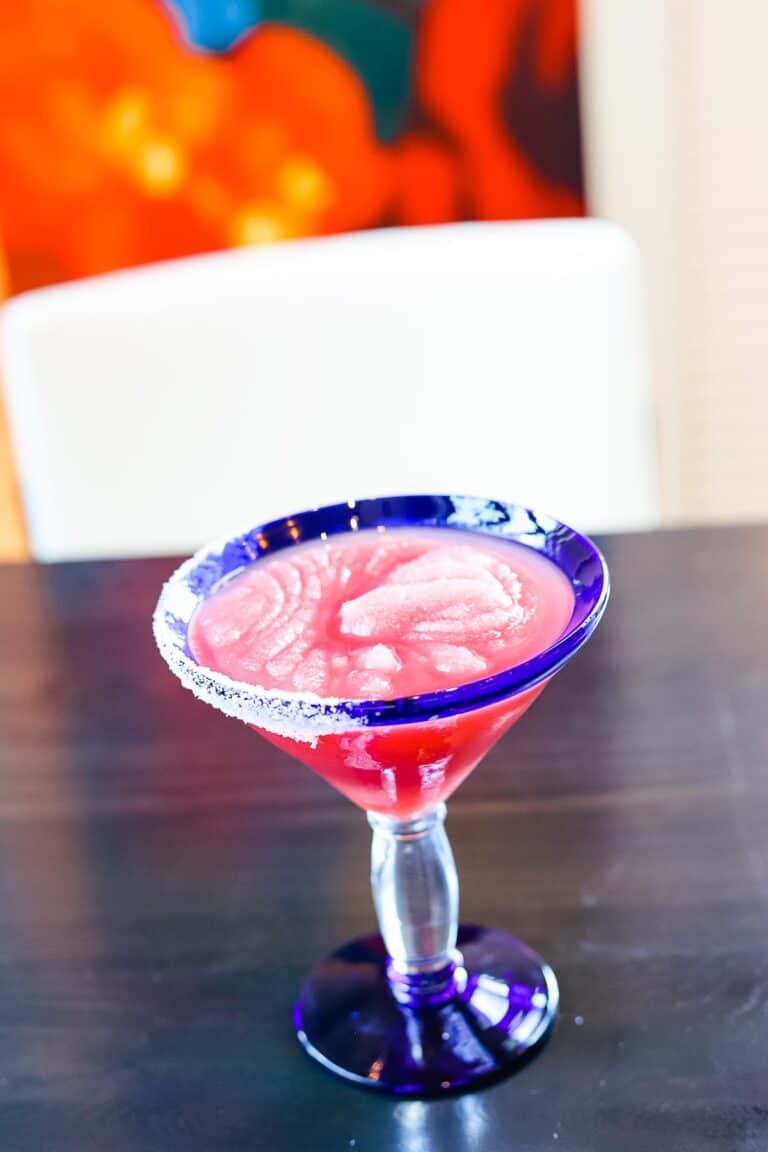 So I don't drink often, and I would have never ordered a frozen drink had I looked at the menu. But the server insisted this was the one to try.
She was right. It was delicious and tasted like an authentic margarita. Thankfully, it melted relatively quickly, and I could sip on it throughout the meal.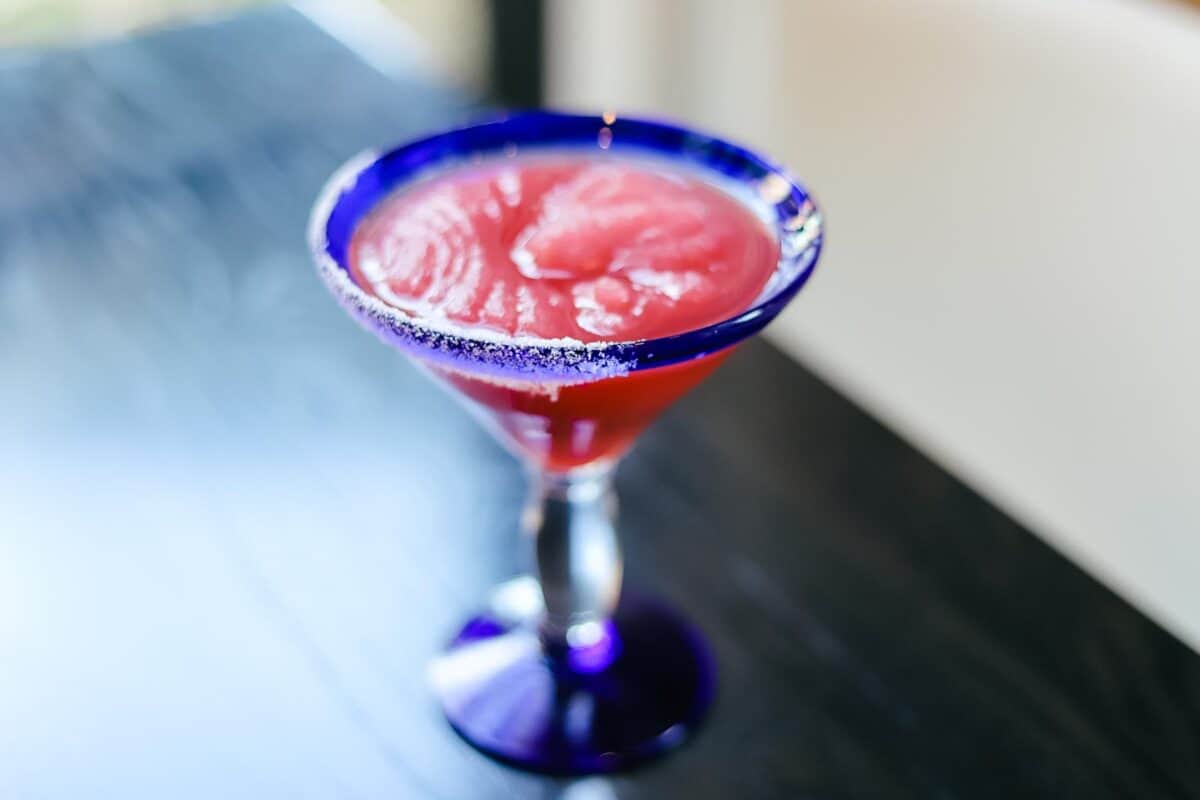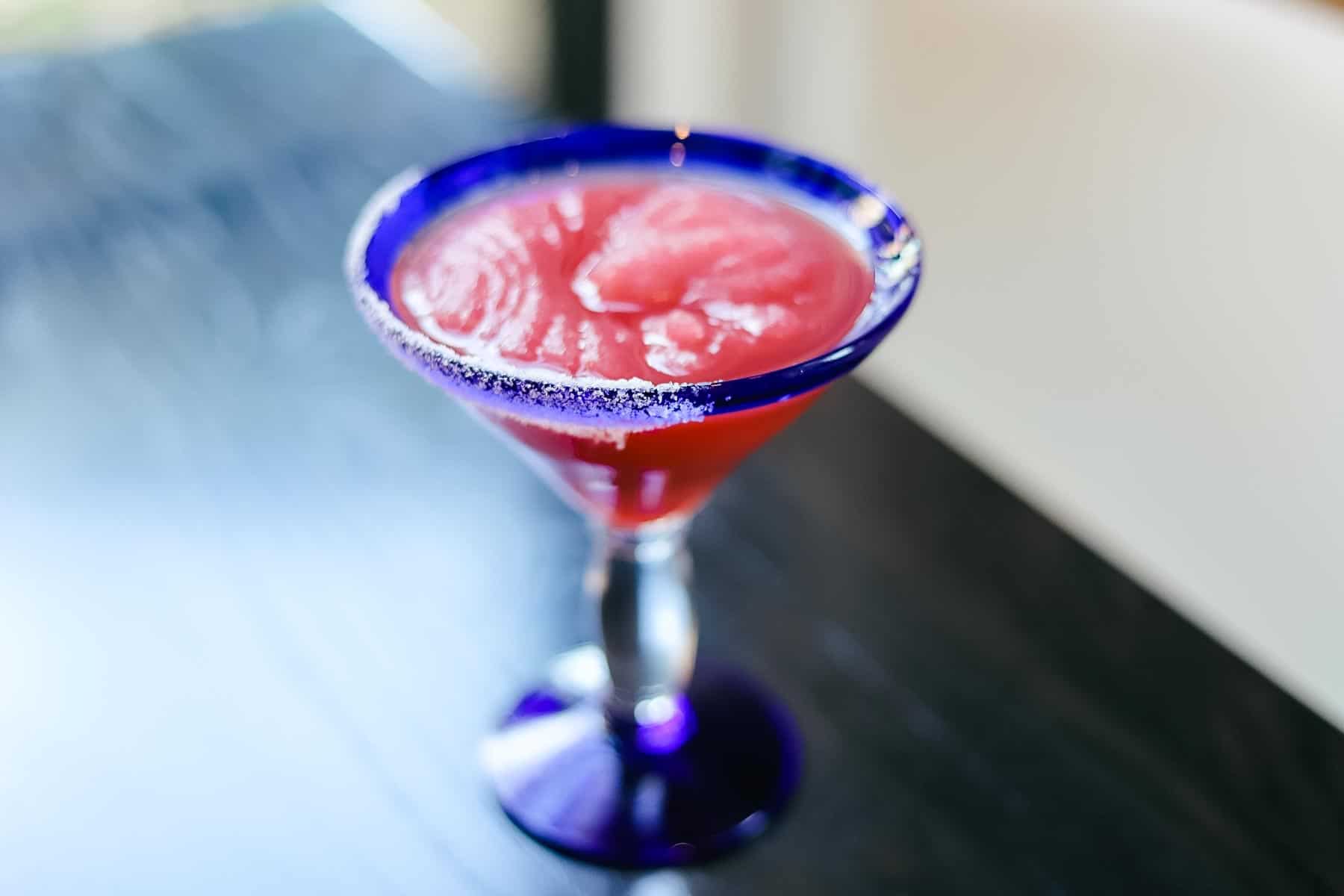 For lunch, I ordered the fresh Ahi Tuna tacos. Per the menu, these tacos are described as soy and lime with red onion, sliced avocado, and cilantro, served on crispy corn tortillas.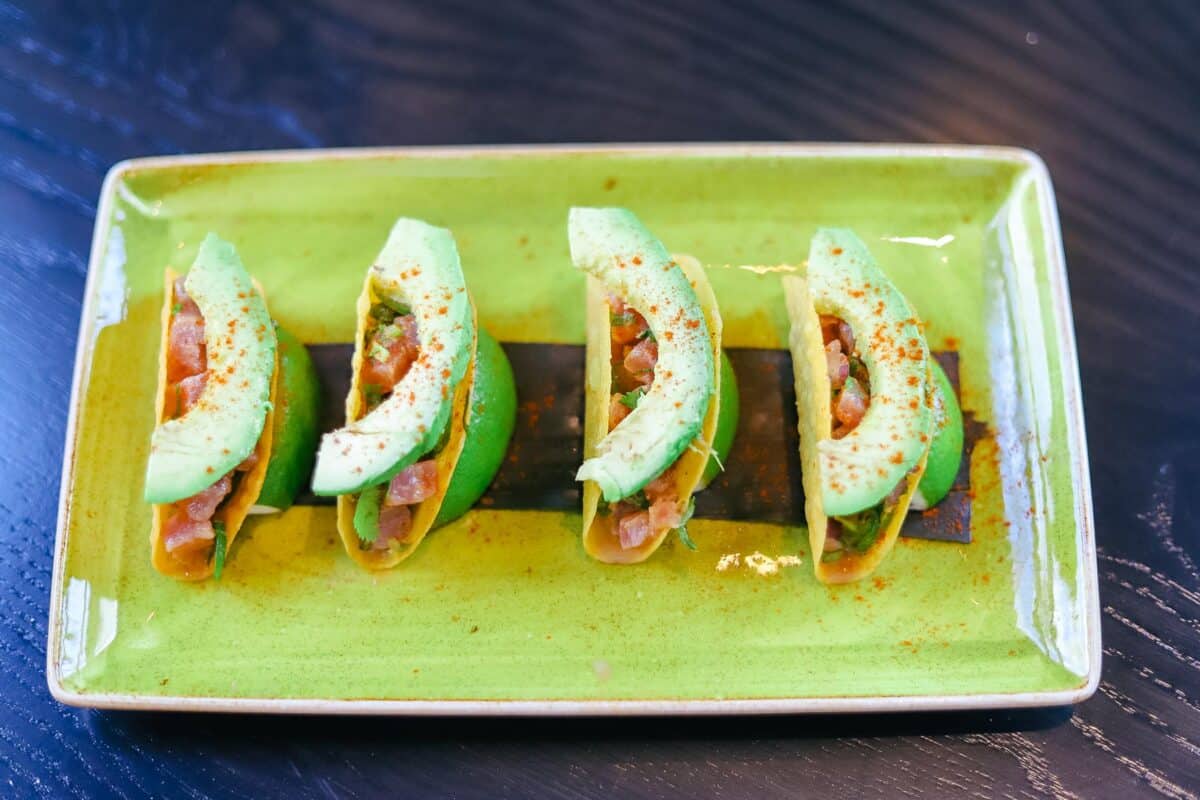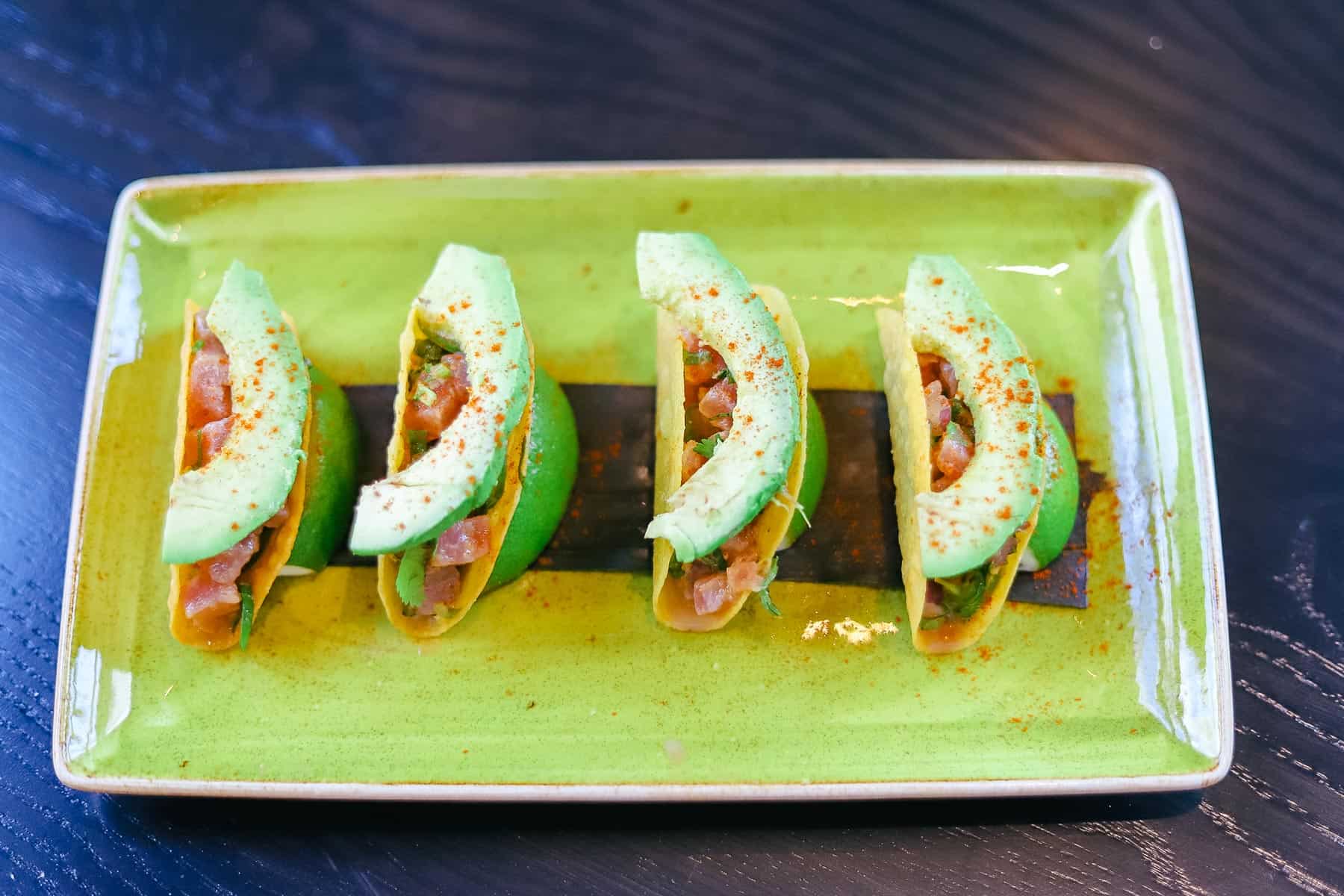 I was delighted to see the care that had gone into the preparation. Each taco was leaning on a wedge of lime.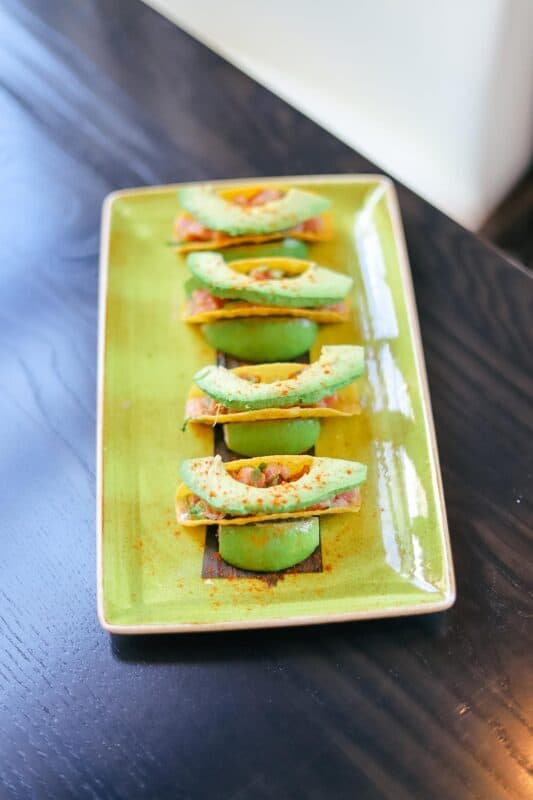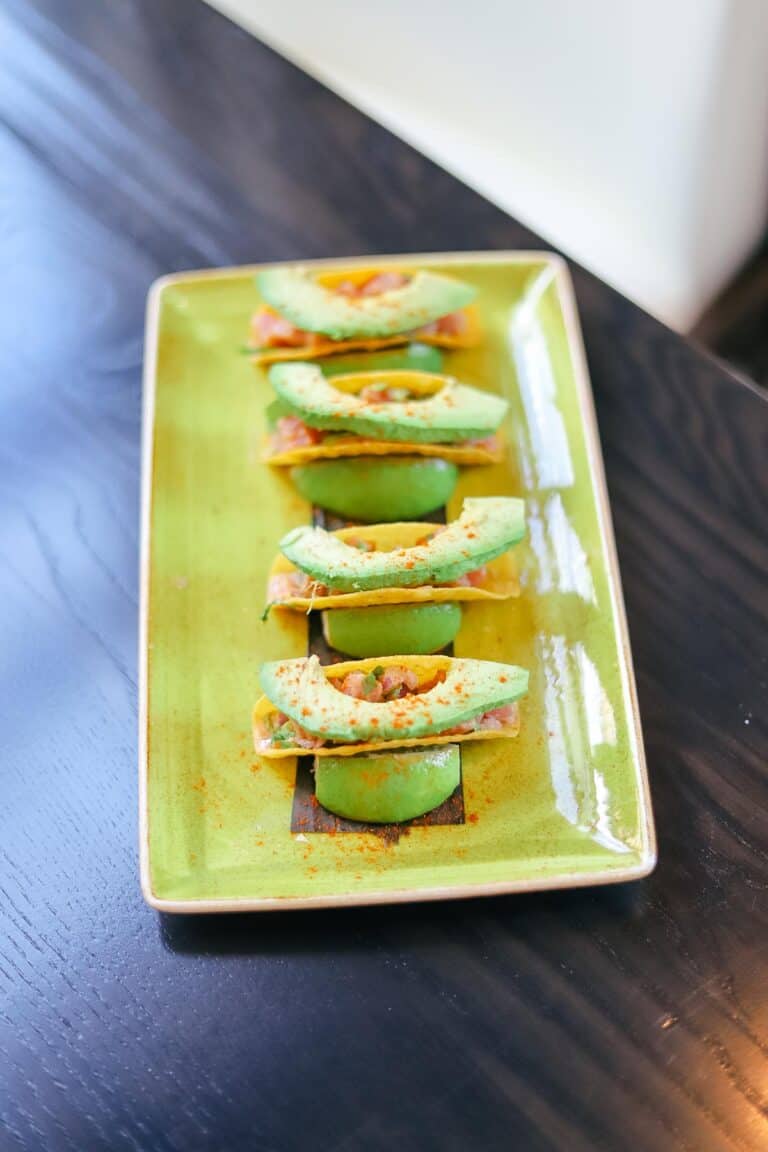 Not only were they appealing to look at, but they were also delicious. As someone who doesn't care for cilantro, I was a little concerned I had made the wrong choice. But thankfully, the dish was perfectly balanced, and that sushi-grade tuna was mouth-watering.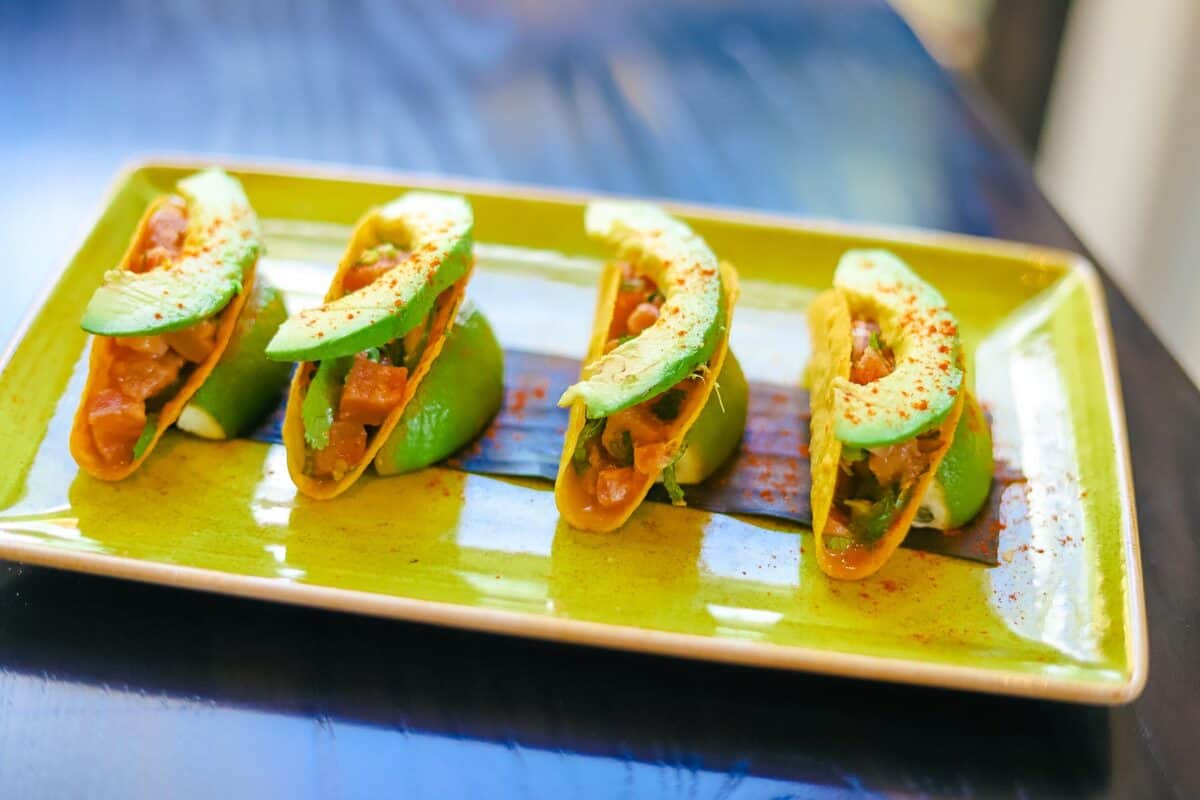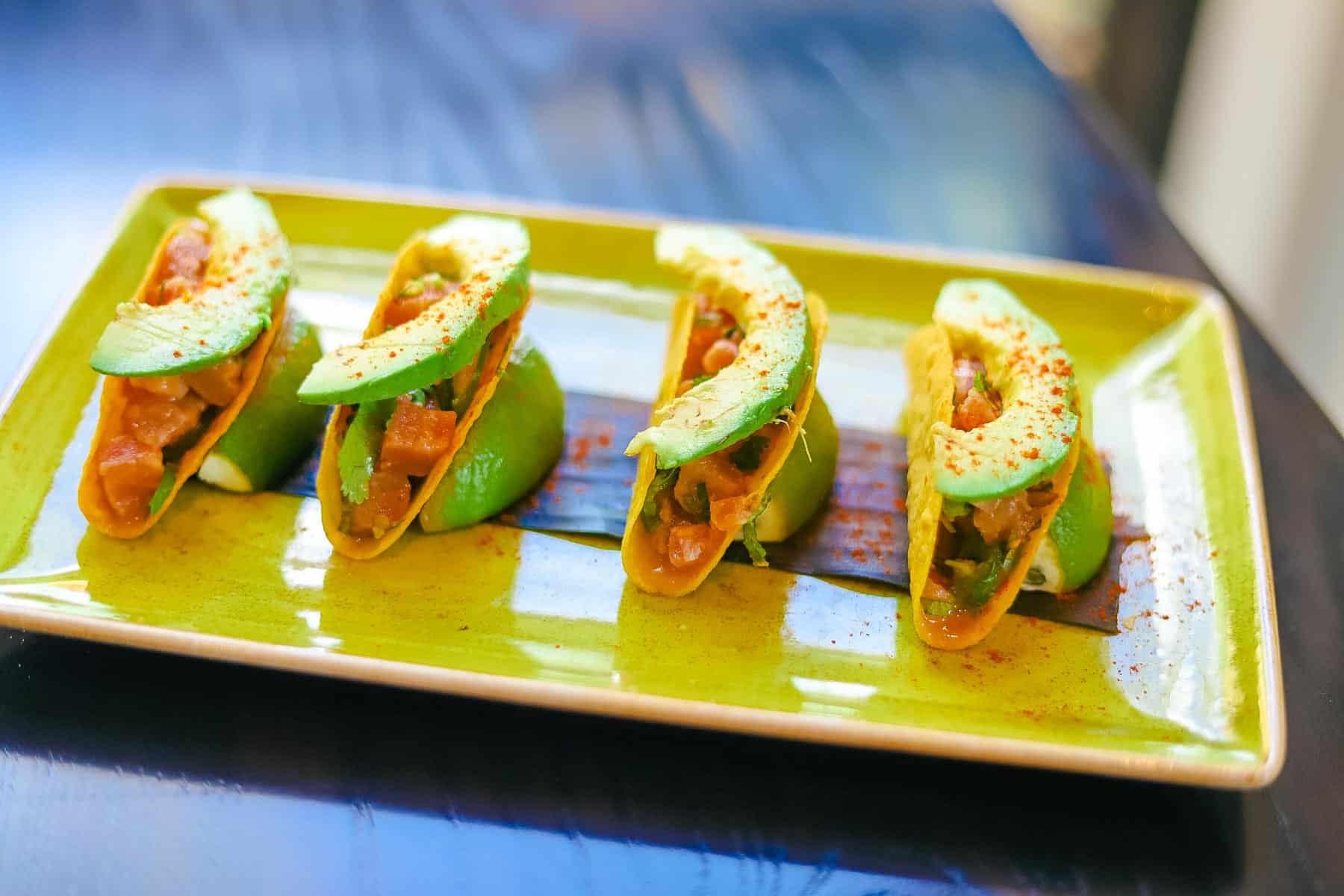 My only regret was that I almost wished I'd had one or two more. But, with that said, I completely respected the size of this dish.
Often when I'm dining alone, a huge platter of food is brought to the table as an entree. Then I'm left sitting there wondering how I'm going to eat it, knowing that most of it will go to the trash.
It was also hot outside, and I was planning to walk to Hollywood Studios after I finished. So I was glad I didn't feel bogged down and tired from overeating.
Eventually, we'll return to Rosa Mexicano for another meal, maybe breakfast. Several menu items on the breakfast menu sounded pretty good. They also have a breakfast buffet that includes made-to-order omelets, pancakes, and Mickey waffles, among other things.
For more information about this resort, we have a resort guide:
Or you might like the following:
As far as dining goes, you can browse our entire list of Disney Restaurant Reviews, or you might enjoy these guides:
In the Comments
Have you ever eaten at a Rosa Mexicano? Did you find this Rosa Mexicano review helpful?