Meet Buzz Lightyear at Disney World
This article discusses meeting Buzz Lightyear at Walt Disney World. We'll go over his two meet-and-greet locations, along with a few tips.
Buzz Lightyear is one of the more popular character meets at Disney World. He's so popular that he has two separate meet-and-greet locations.
As of this update, his Magic Kingdom location remains a character sighting. He is one of only a few character sightings that remain at Walt Disney World.
Additionally, we'll look at Buzz Lightyear's meet-and-greet in Toy Story Land at Disney's Hollywood Studios. This is where you can meet Buzz and take your photo with him.
This article was updated on January 24, 2023.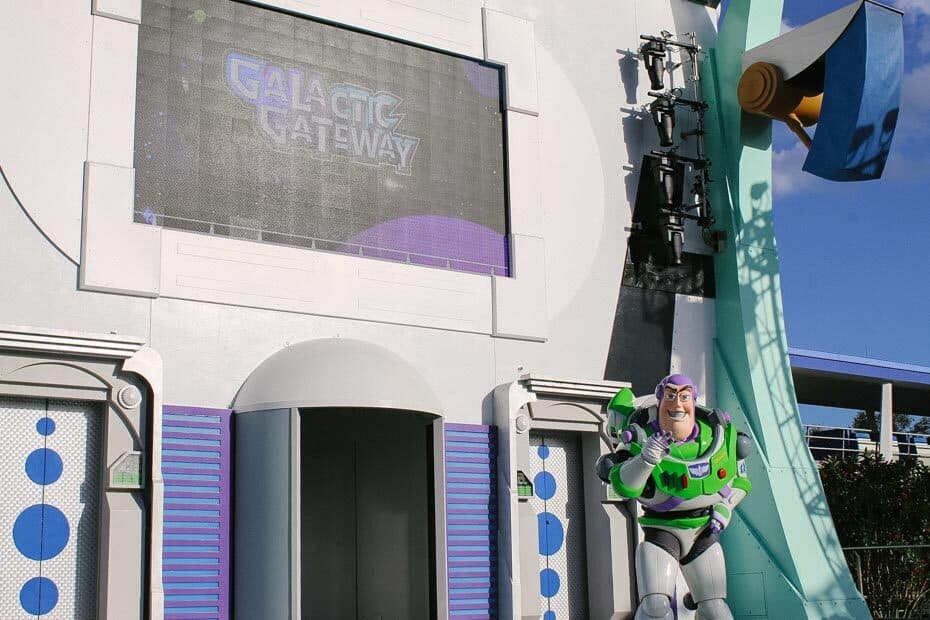 Buzz Lightyear formerly met next to his attraction in Tomorrowland at Magic Kingdom. However, a few years back, Buzz Lightyear began meeting guests from a distance on the dance party stage in Tomorrowland.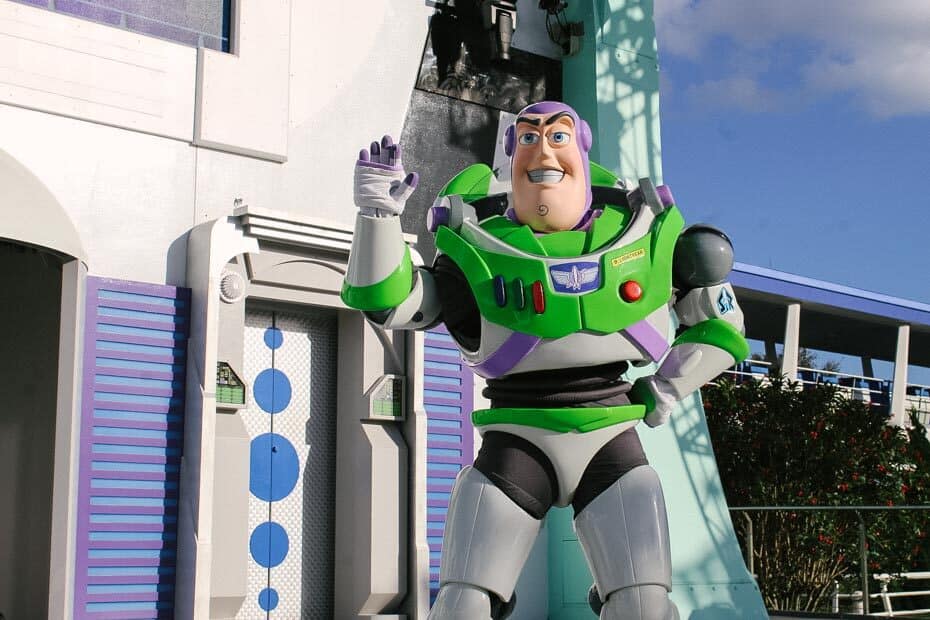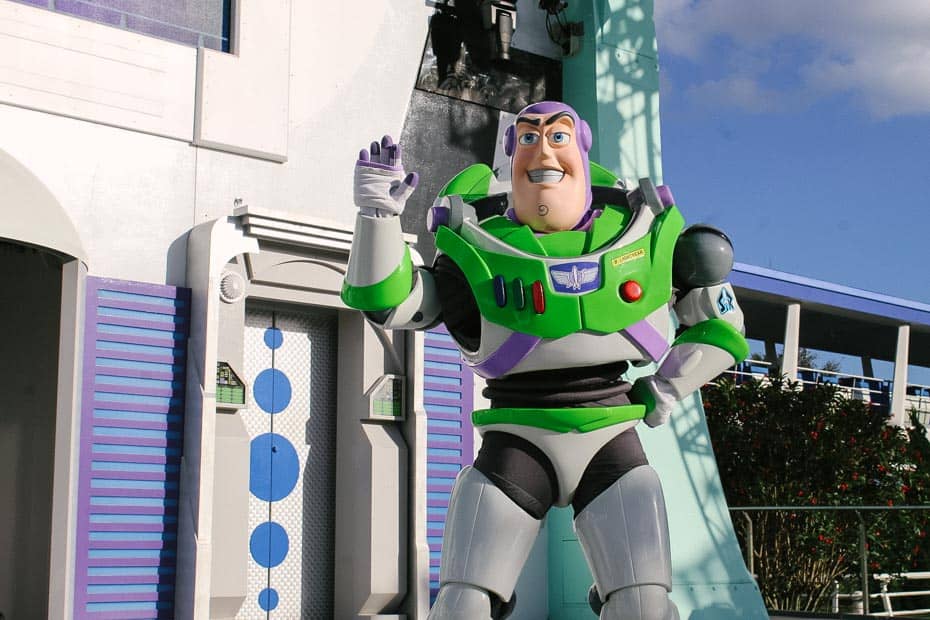 As of early 2023, Buzz still greets guests from this location at Magic Kingdom. He shares the stage with Stitch. Throughout the day, they rotate character sightings.
Related: Meet Stitch at Disney World
Since the stage is elevated, it's pretty easy to see if Buzz Lightyear is out greeting guests. His times for this character sighting are listed in the My Disney Experience app.
You'll want to check the app on the day of your visit for exact times. If for some reason he's not making an appearance, he won't be listed.
However, since he has two locations, you'll want to select the correct one in the app. There will be a drop-down arrow by his character that indicates when he's meeting in more than one place.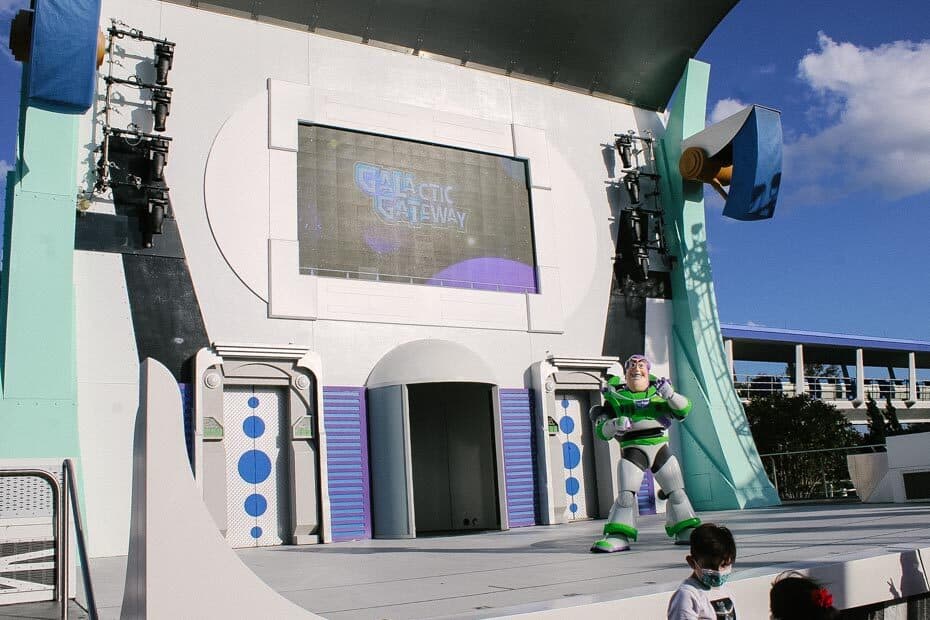 Unfortunately, there isn't a PhotoPass photographer available at this character sighting. He also does not sign autographs.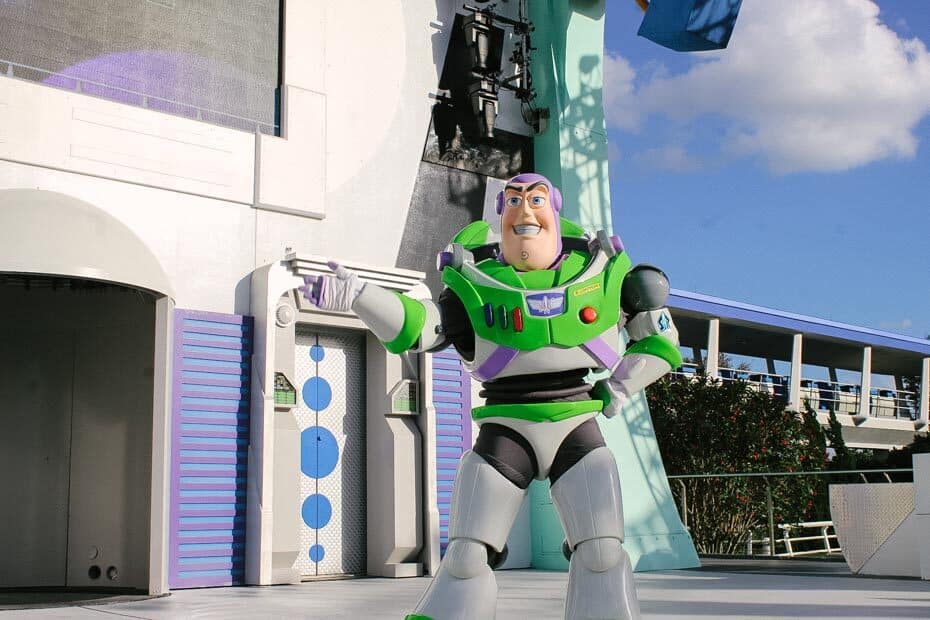 Buzz Lightyear also meets daily in Toy Story Land at Disney's Hollywood Studios. He meets in front of Slinky Dog Dash on the right not far past the land's main entrance.
Unfortunately, Buzz does not sign autographs at this location. However, on our last visit, the cast member attending the meet was handing out stickers for him.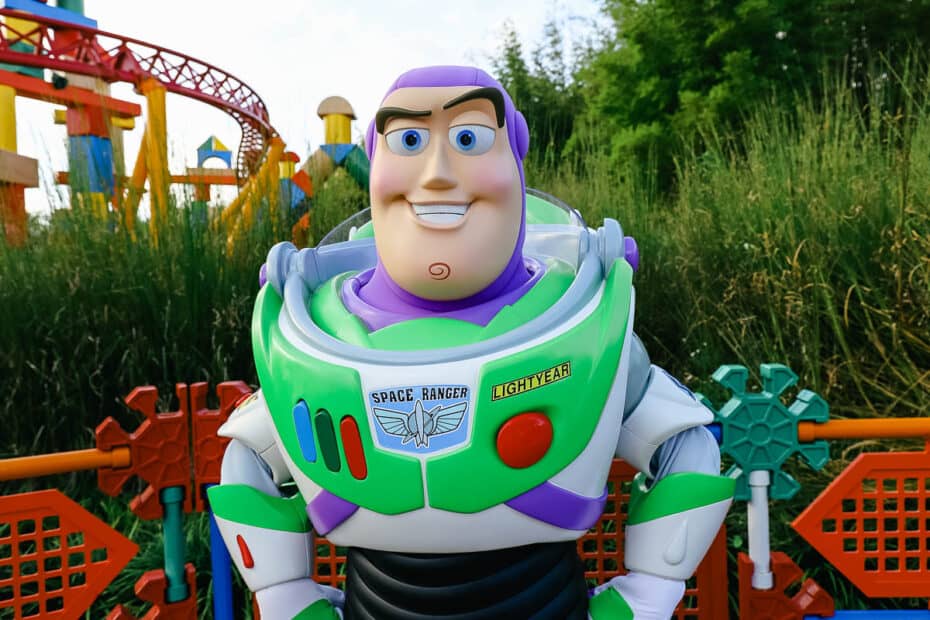 Lastly, Buzz Lightyear does not participate in character dining at Disney World. But he has been known to make appearances at a few seasonal parties offered toward the end of the year.
You can usually see him in the Boo To You Parade at Mickey's Halloween Party. Additionally, he's been known to make an appearance in the Once Upon a Christmastime Parade.
Fans of Buzz Lightyear might want to ride his attraction at Magic Kingdom, Space Ranger Spin. Additionally, his alien friends have an attraction called Alien Swirling Saucers at Toy Story Land.
Related: Toy Story Land Review
For other character meets at Magic Kingdom, you might enjoy the following:
In the Comments
Do you plan to meet Buzz Lightyear on your next visit to Disney World? Is he one of your favorite characters?