Meet Buzz Lightyear at Disney World
This article discusses meeting Buzz Lightyear at Walt Disney World. We'll go over his two meet-and-greet locations, along with a few tips.
Buzz Lightyear is one of the more popular character meets at Disney World. He's so popular that he has two meet-and-greet locations.
His traditional meet is at Magic Kingdom next to his ride, Buzz Lightyear's Space Ranger Spin. He meets guests in this area intermittently throughout the day.
Additionally, Buzz Lightyear has a meet-and-greet in Toy Story Land at Disney's Hollywood Studios. Both of these locations are outdoors and often have fairly decent lines.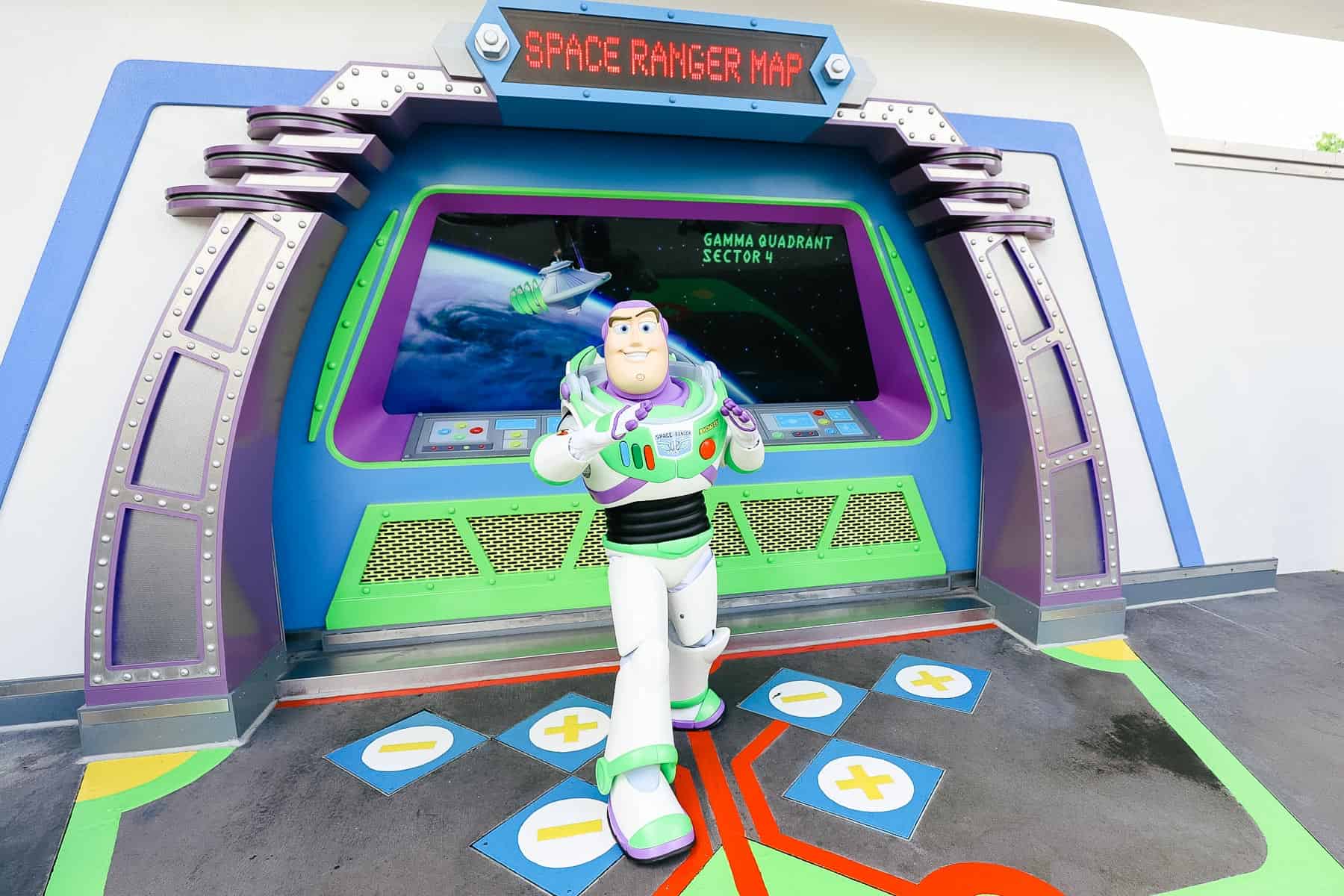 For the past few years, Buzz Lightyear has been meeting on the dance party stage in Tomorrowland. This meet-and-greet was considered a character sighting.
Guests could walk up to the stage and wave at Buzz from a distance.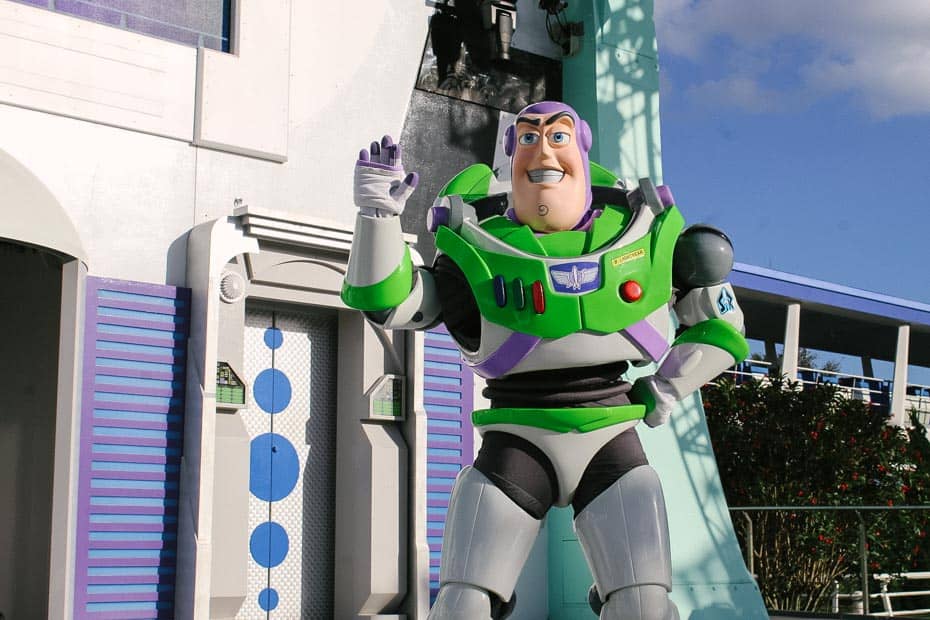 However, Buzz recently returned to his former home at Magic Kingdom. As of this update, Stitch from Lilo and Stitch remains a character sighting on the Tomorrowland Stage.
Related: Meet Stitch at Disney World
When I arrived at Magic Kingdom to meet Buzz, he was taking a quick five-minute break. Many guests were waiting to meet him.
You may notice the line extends under part of the Peoplemover attraction. Buzz Lightyear meets on the Space Ranger Map if you're in Tomorrowland. It sits behind his ride and to the far right of Walt Disney's Carousel of Progress.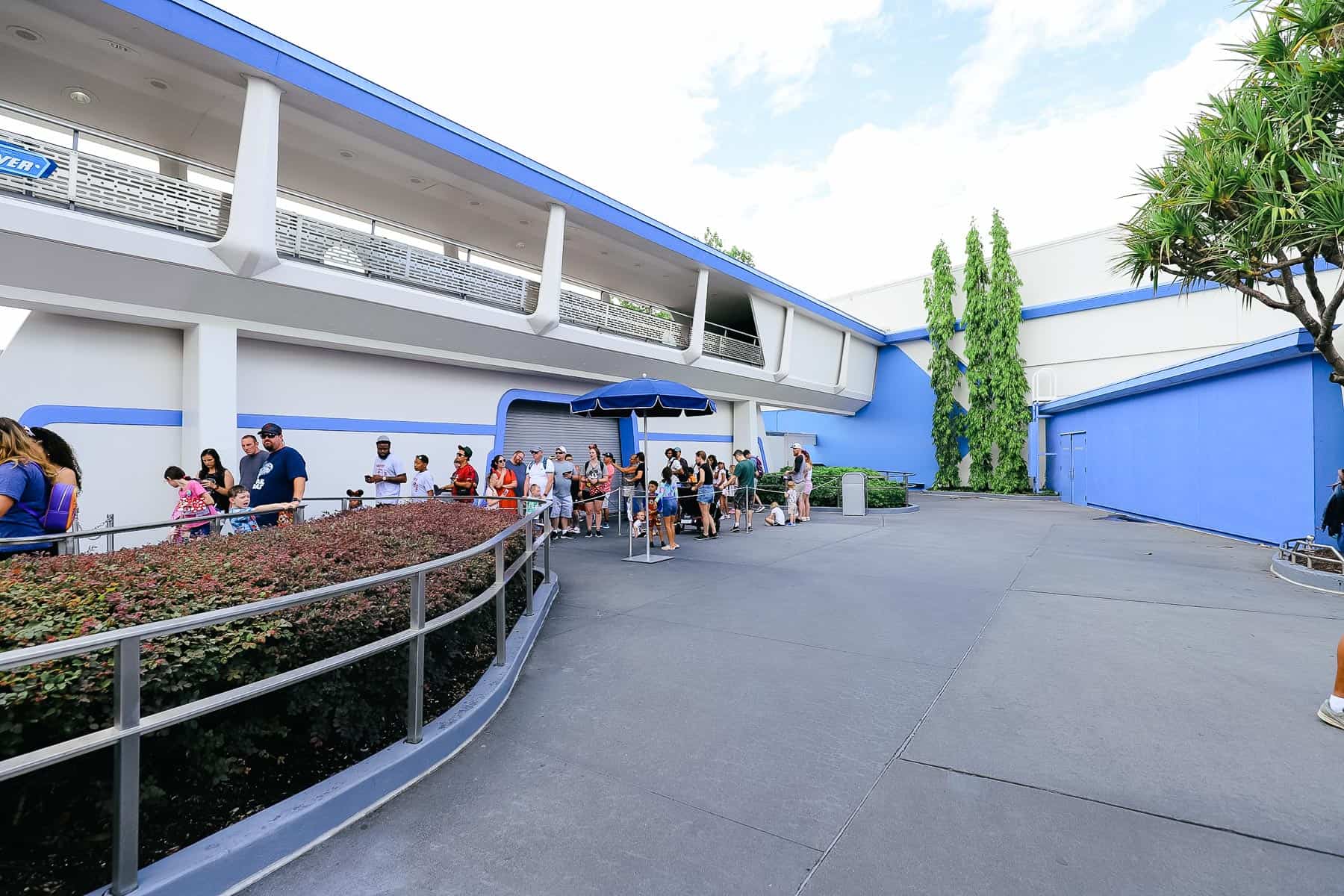 It was 11:58 a.m. when I joined the line. At that point, approximately 30 guests were ahead of me. However, 5-10 guests left when I got in line, leaving only 20ish people waiting.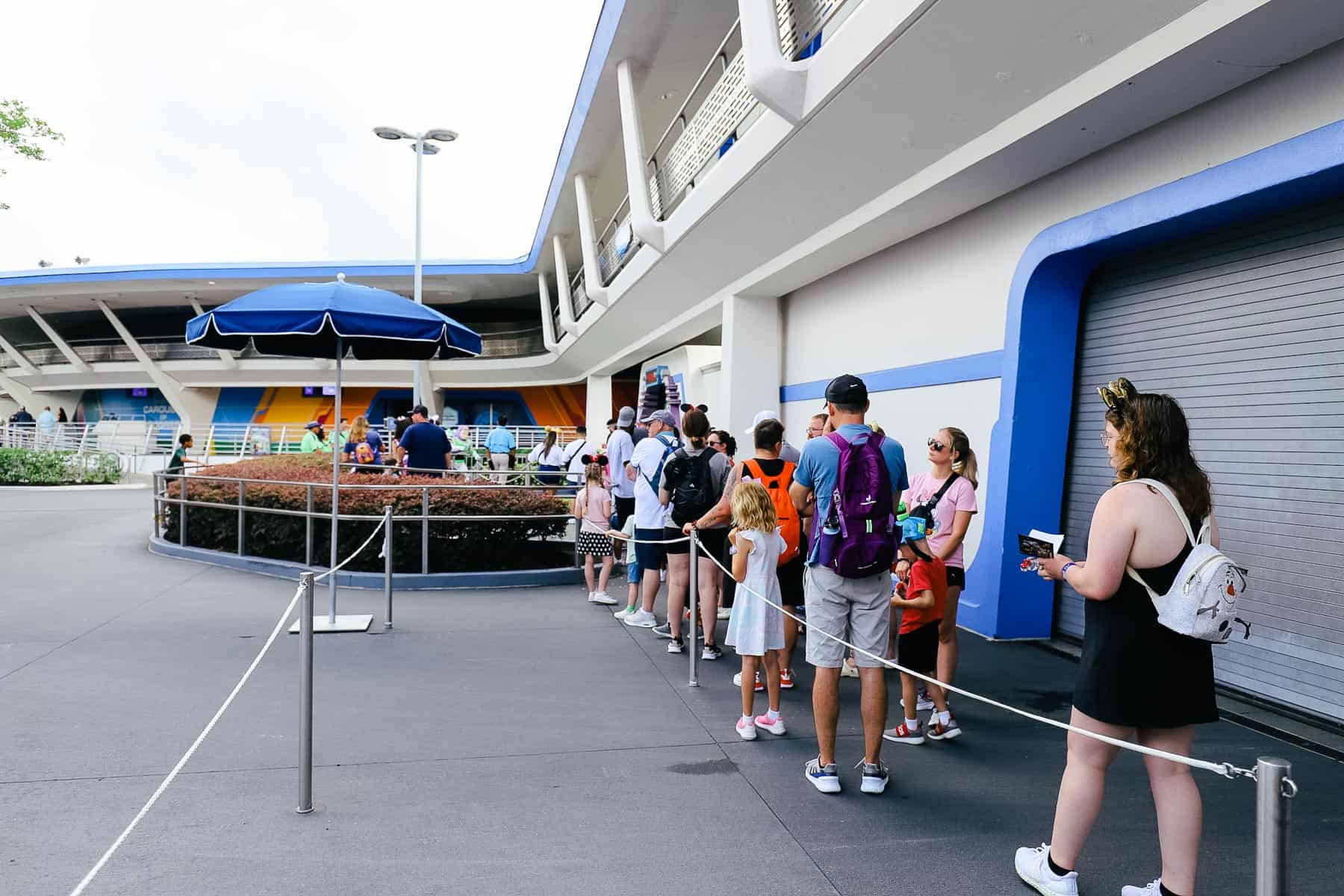 Buzz Lightyear returned at 12:00 p.m., and the line began to move.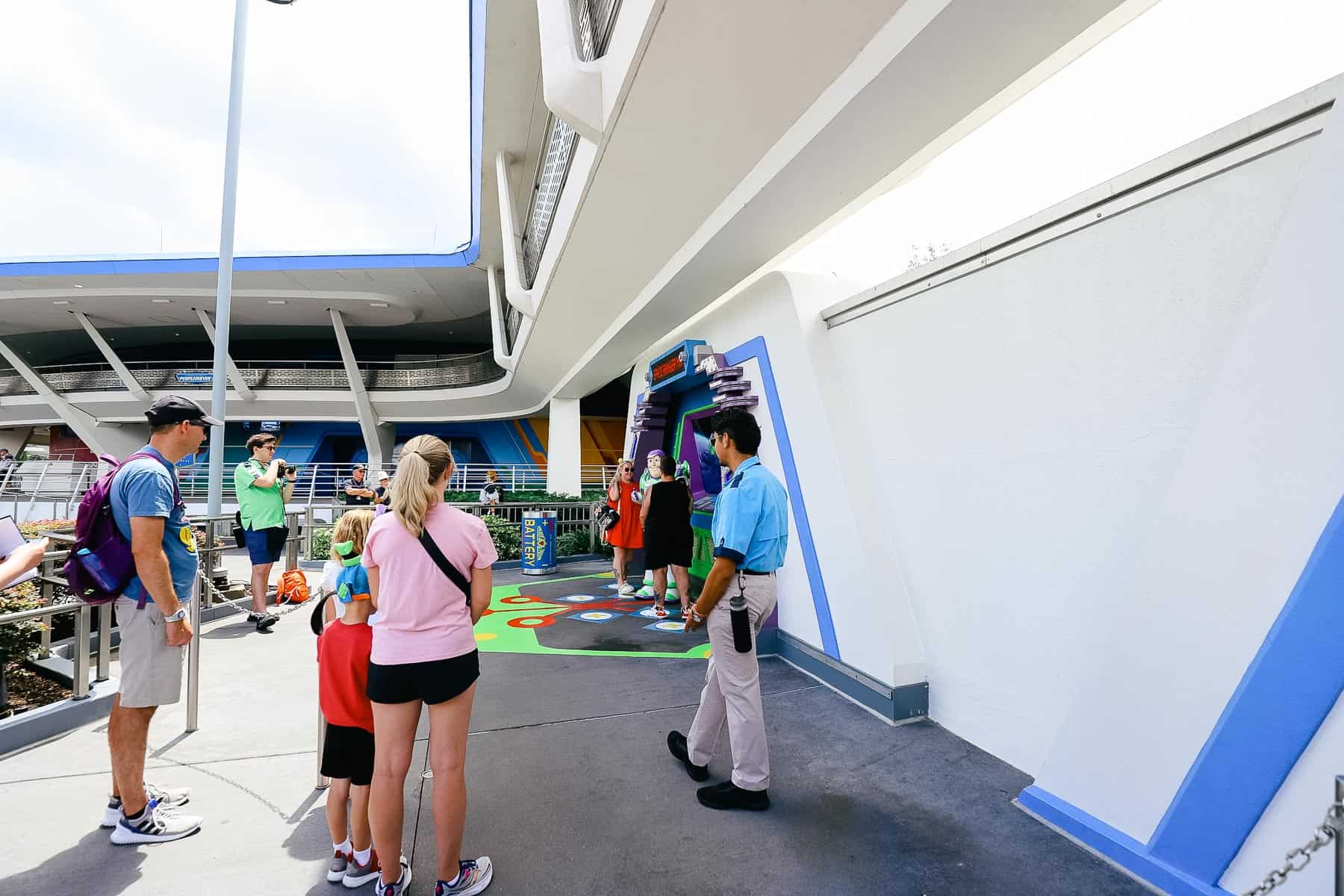 It was 12:13 p.m. when I met him. So I only waited 15 minutes. This is a good reminder to stay put if you're waiting for a character that takes a break. All the guests who left the line were close to meeting Buzz Lightyear.
But it probably didn't seem that way because he had taken a break. All characters take breaks. Often it's to swap out with someone else, who almost immediately returns.
So don't feel bad if you see the character disappear momentarily. Rest assured, the cast member attending the meet would let everyone know if an unforeseen issue happened.
For example, when we met the live-action Ariel at Hollywood Studios, an overwhelming number of guests were waiting to meet her. A cast member would come by every 10 minutes and ensure everyone knew why they were waiting. They also warned that it would be at least an hour and a half wait.
So in that situation, you would want to decide whether the wait was worth it before you got in line. Your time at Walt Disney World is only valuable to you. So you should always discern which waits (attractions or characters) are worth it and which ones are not.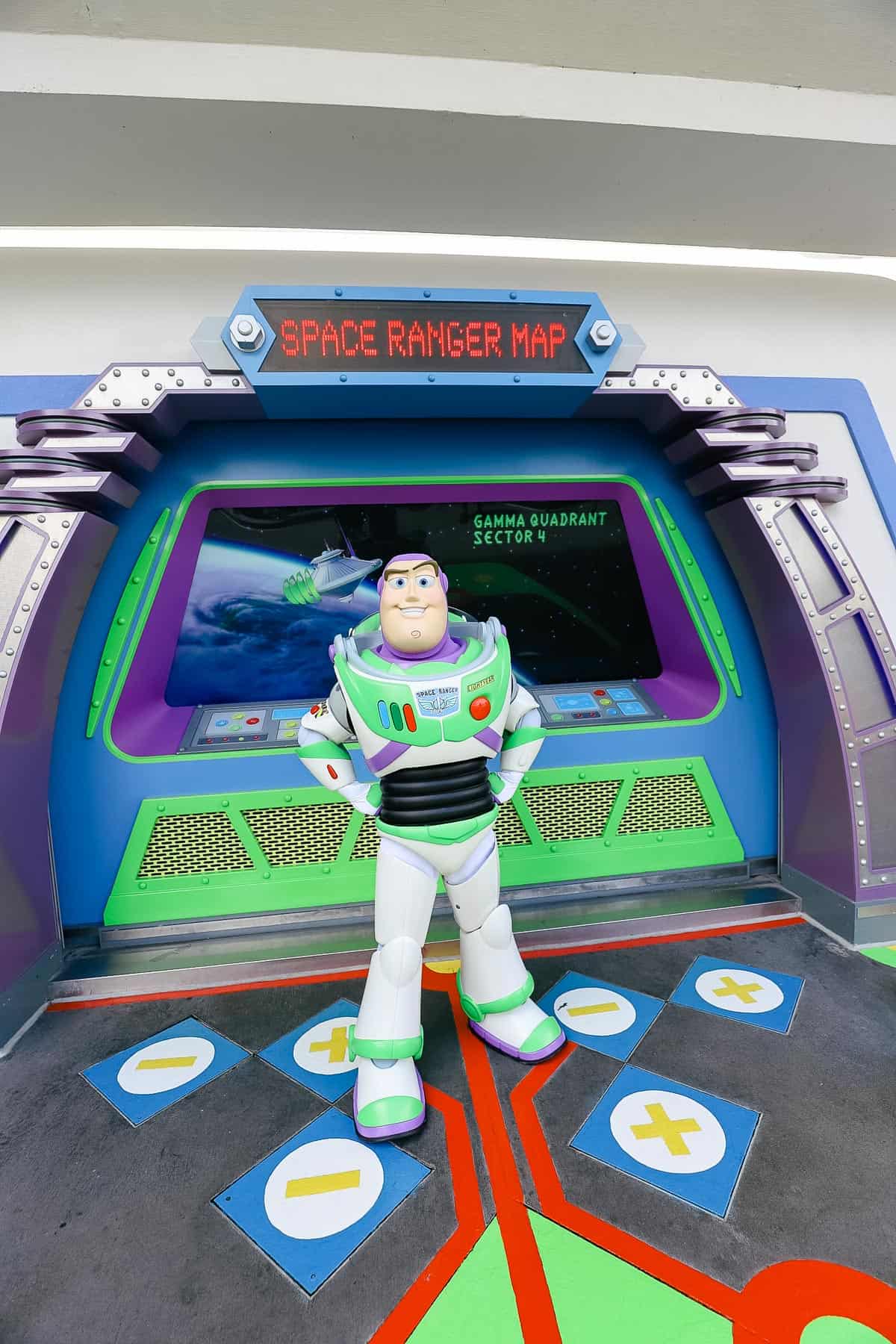 Buzz Lightyear had a PhotoPass photographer with him on the day of this meet. However, they are not always available at every character meet.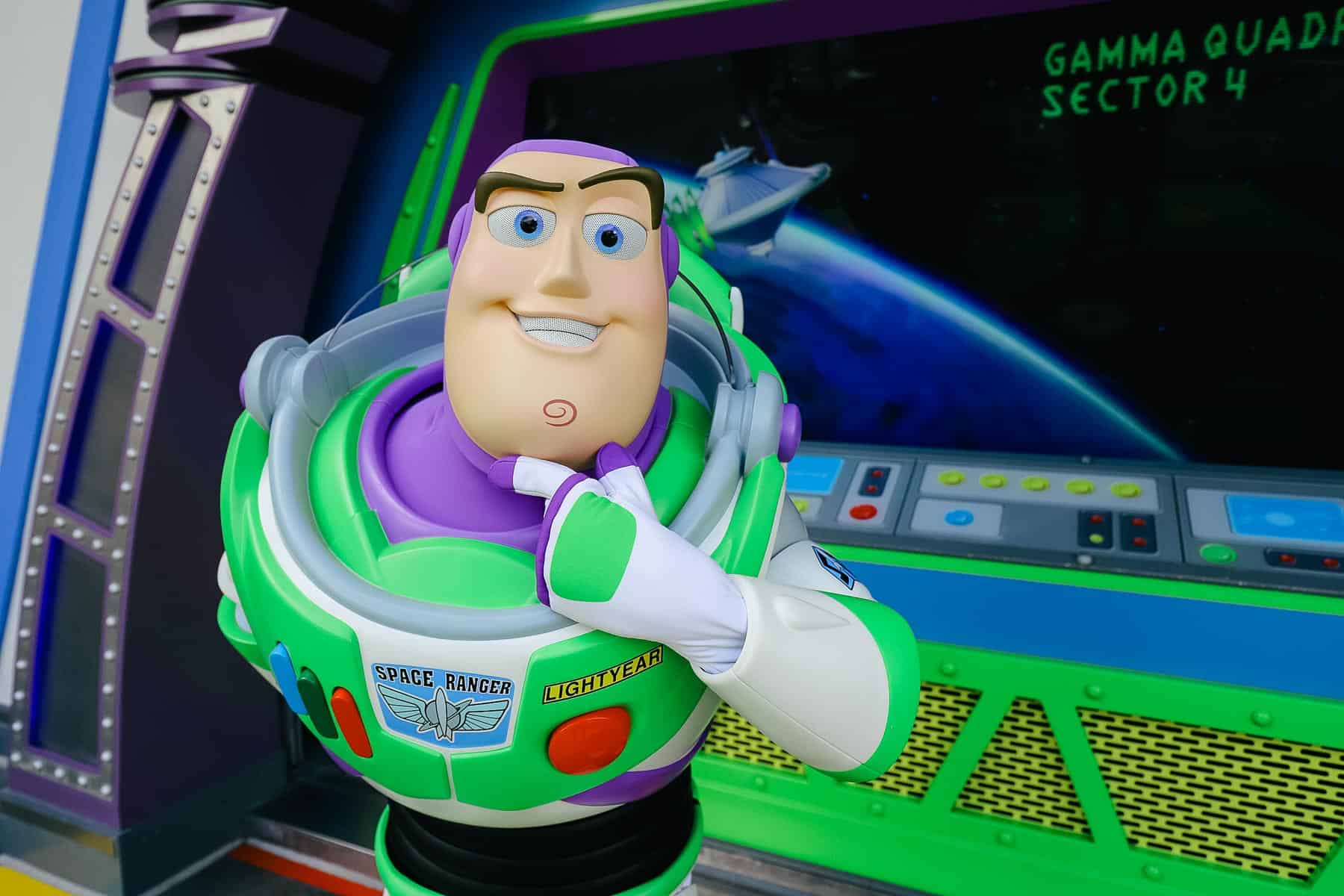 Buzz Lightyear does not sign autographs, but he does have a stamp. So if you have an autograph book, have it ready when it's your turn to meet him.
He'll walk you over to a table on the edge of his meet and stamp it for you. Here's a look at the stamp.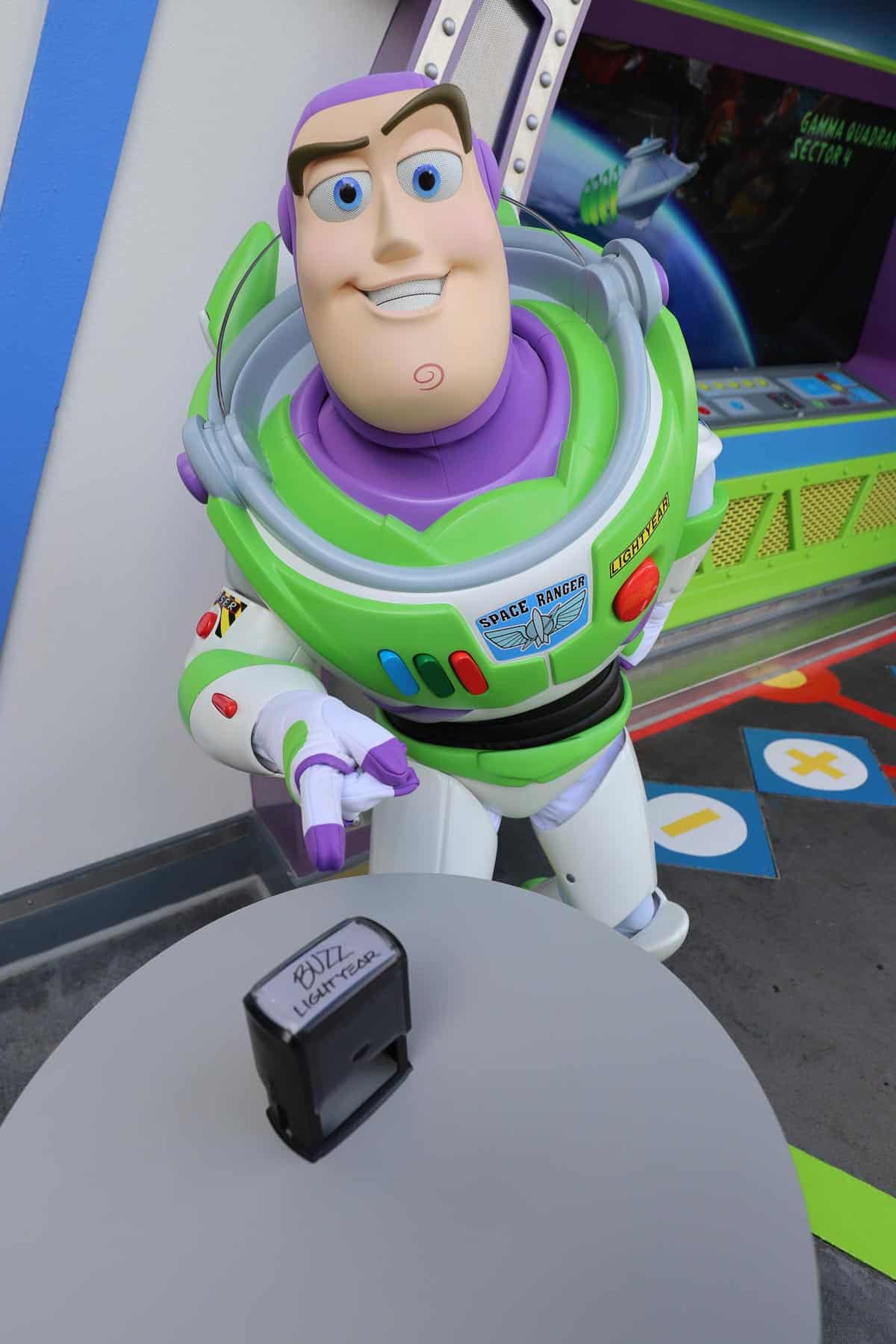 Buzz Lightyear at Hollywood Studios
Buzz Lightyear also meets daily in Toy Story Land at Disney's Hollywood Studios. He meets on the left-hand side of the walkway, near the land's main entrance.
Unfortunately, Buzz does not sign autographs at this location. However, on our last visit, the cast member attending the meet was handing out stickers.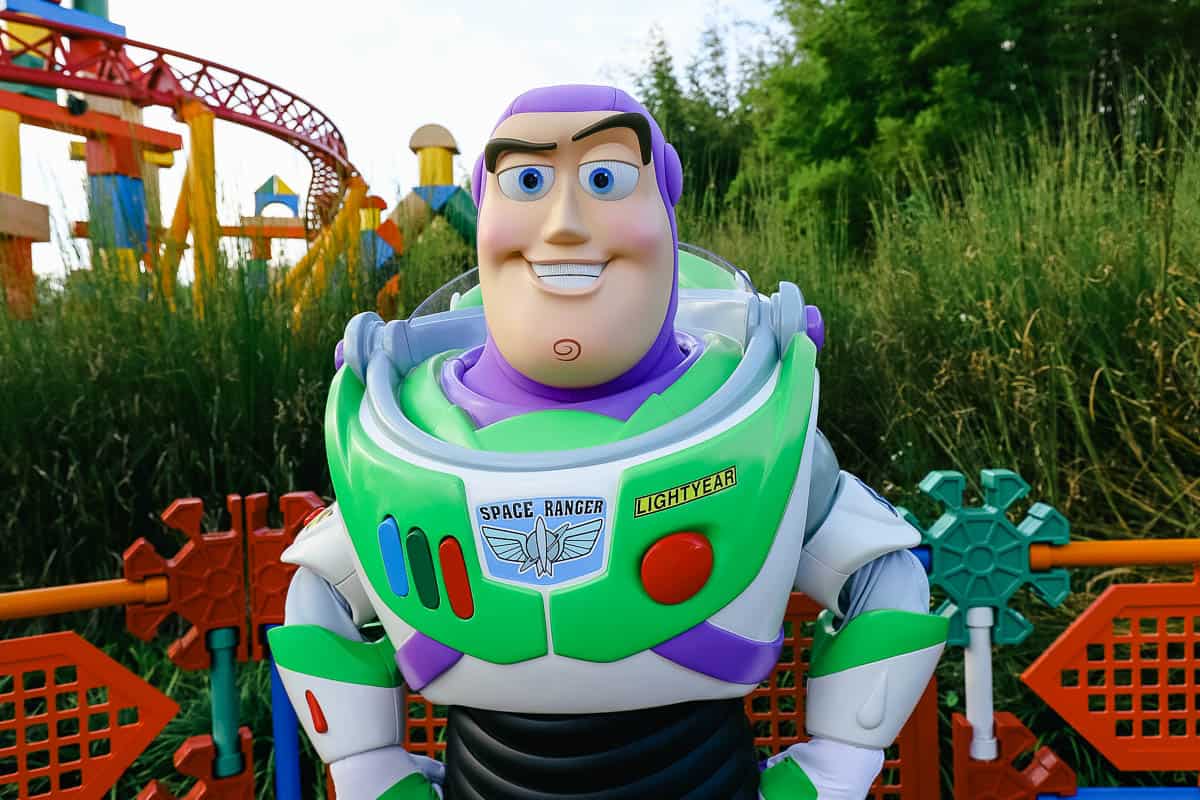 Unfortunately, Buzz Lightyear does not participate in character dining at Disney World. But he has been known to make appearances at a few seasonal parties offered toward the end of the year.
You can usually see him in the Boo To You Parade at Mickey's Halloween Party. Additionally, he's been known to appear in the Once Upon a Christmastime Parade.
Fans of Buzz Lightyear might want to ride his attraction at Magic Kingdom, Space Ranger Spin. Additionally, his alien friends have an attraction called Alien Swirling Saucers at Toy Story Land.
Related: Toy Story Land Review
For other character meets at Magic Kingdom, you might enjoy the following:
For all characters in the Disney Parks, you might enjoy our guide:
In the Comments
Do you plan to meet Buzz Lightyear on your next visit to Disney World? Is he one of your favorite characters?