Meet Buzz Lightyear at Disney World
Buzz Lightyear is one of the most popular characters at Disney World. Lately, he's been hanging out at Magic Kingdom, not too far from his original character meet location. I don't know about you, but we sure are glad to see him. He is a hero, after all.
In this review, we'll take a look at where you can meet Buzz Lightyear at Disney World. Remember, at this time, you can wave from a distance, but autographs are not available.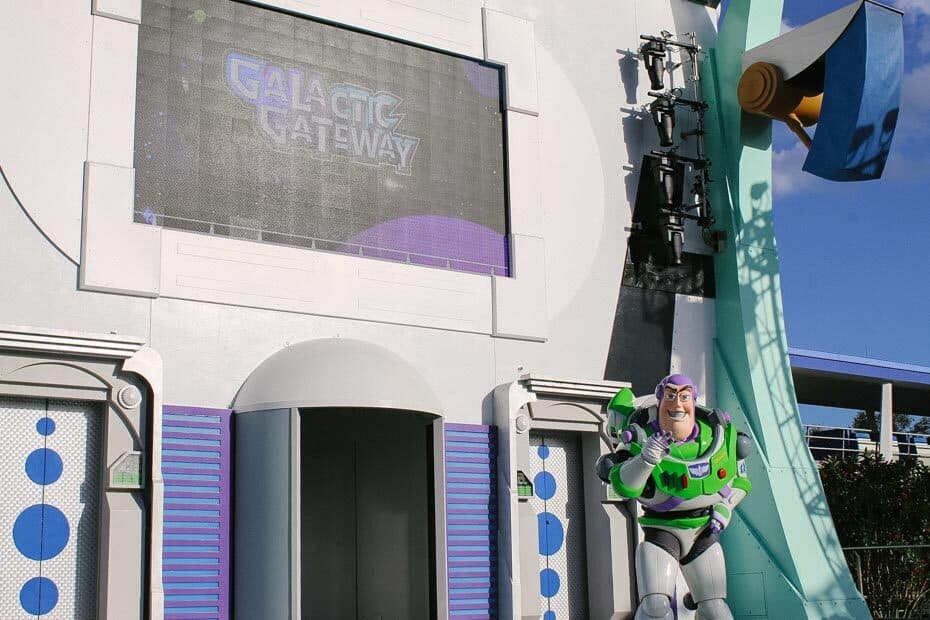 Buzz Lightyear formerly met at Magic Kingdom later in the afternoon. When normal character meets at Disney World return, we hope to see him back at this meet and Toy Story Land over in Hollywood Studios. That's covered in the characters at Hollywood Studios if you would like to learn more.
For now, you might run into Buzz Lightyear on the dance party stage in Tomorrowland. I've run into him here a few times lately.
Occasionally, I've seen Stitch from Lilo and Stitch rotating character meets with Buzz in this same location.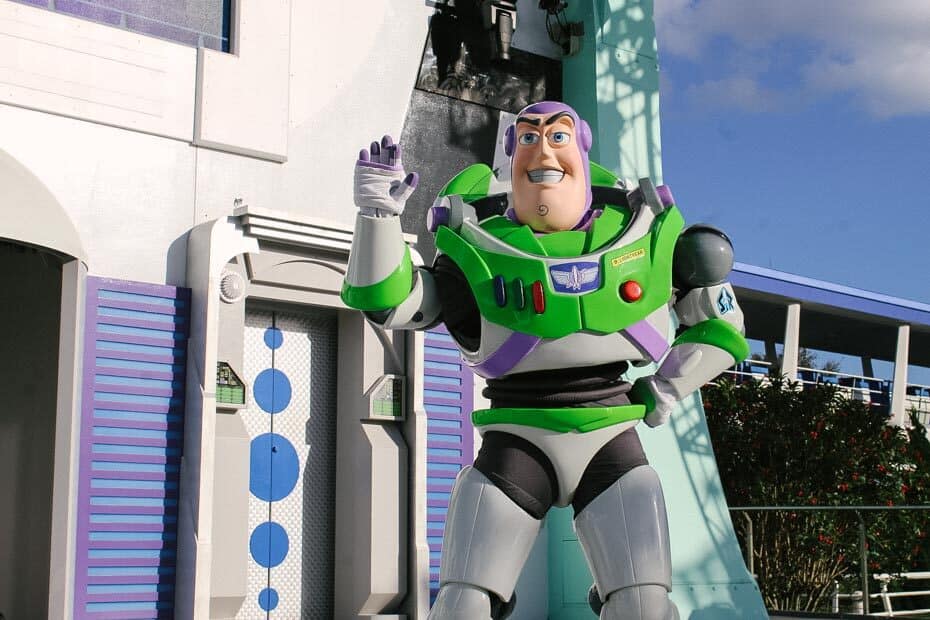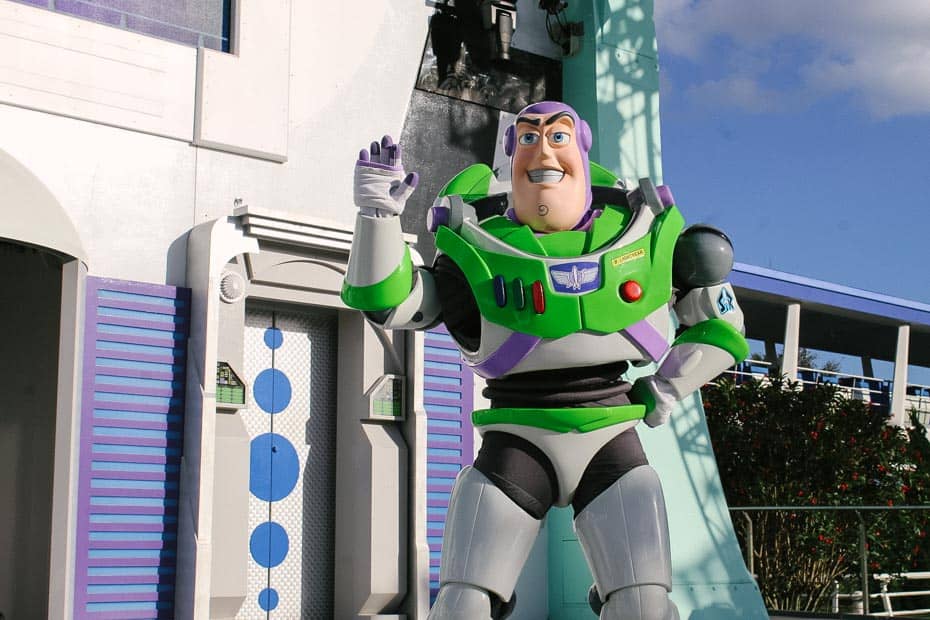 The stage provides a nice space to keep a proper social distance. Guests can stand on dots that are spread out on the ground. When a set of guests finish, a new set can walk up and occupy an available dot. There will be a cast member in the area to prevent crowding.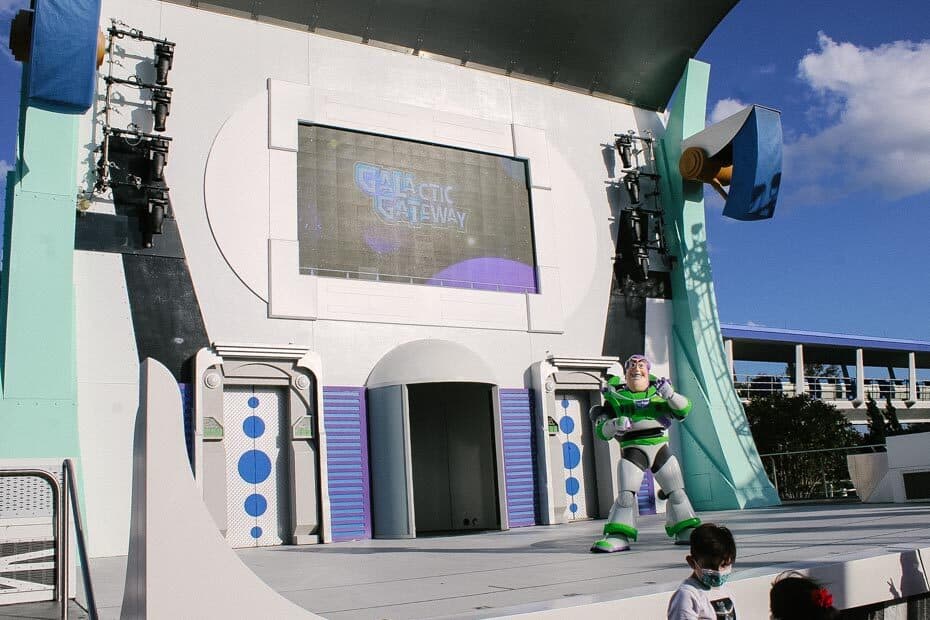 This makes for a fun opportunity to see a character if you were to happen upon him while touring. I recommend if you see a pop-up parade or character at Magic Kingdom in 2021, stop and enjoy for a few moments.
Before we know it, these characters will more than likely return to regular meets. This means guests will return to spending park time waiting in line to meet them. Right now, you can see them with no extra time or effort involved.
By the way, if you are looking for a great meal at Disney with characters, check out my review of Topolino's character breakfast. It's my number one recommendation for enjoying a meal with characters during this time.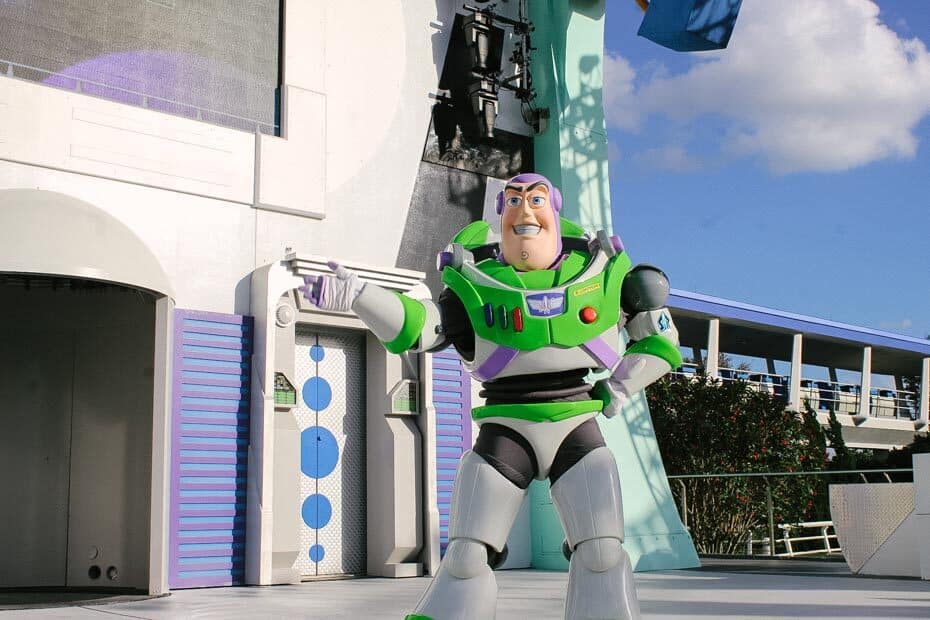 As for Buzz Lightyear, he does not have a character dining location at Disney World. But he has been known to make appearances at a few of the seasonal parties offered toward the end of the year.
If you or your children are huge Buzz Lightyear fans, make sure not to miss his ride Space Ranger Spin while you are visiting the park!
When things get back to normal, we'll take an updated look at where all you can find Buzz Lightyear at Disney World.