Meet Buzz Lightyear at Toy Story Land (Disney's Hollywood Studios)
To infinity and beyond! The one and only Buzz Lightyear has returned to his meet-and-greet location at Toy Story Land in Disney's Hollywood Studios.
This charming meet is one that Toy Story fans won't want to miss. Below, we'll discuss the specifics of Buzz Lightyear's meet-and-greet in Toy Story Land.
Specifically, we'll look at where to find him, how long you can expect to wait, and a few photos from the meet.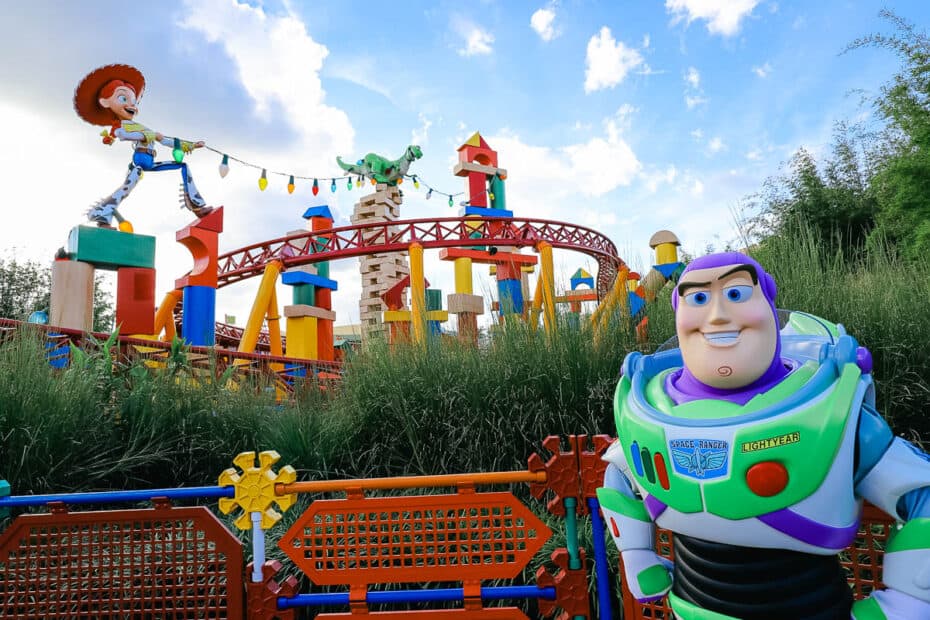 Buzz Lightyear meets near Slinky Dog Dash in Toy Story Land. His line is outdoors and forms in front of the fenced-off area where Jessie is roping Rex over the coaster.
If you're entering Toy Story Land from the main entrance, his line begins on the right. It's directly past where the giant statue of Woody welcomes guests to Andy's Backyard.
Update: Since Roundup Rodeo BBQ has opened, Buzz Lightyear now meets on the left side of the walkway in the same area. You'll still see him if he's out once you enter the land.
Related: Roundup Rodeo BBQ Review
Below is a photo of Buzz Lightyear's informal queue. I got in line to meet the space ranger at 4:37 p.m. There were approximately 15 guests ahead of me, so I knew the wait wouldn't be long.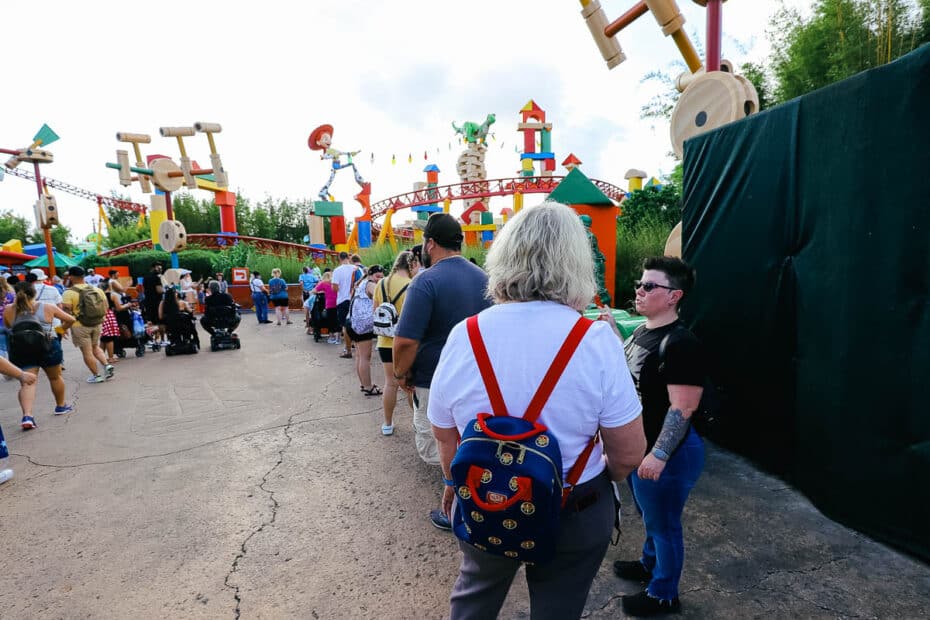 At this time, the My Disney Experience app lists the timing for this meet-and-greet in 30-minute intervals between 9:30 a.m. and 4:30 p.m. You'll want to check the My Disney Experience app on the day of your visit for exact times.
For instance, on this afternoon, the cast member attending the meet told me they would be there until 5:15 p.m.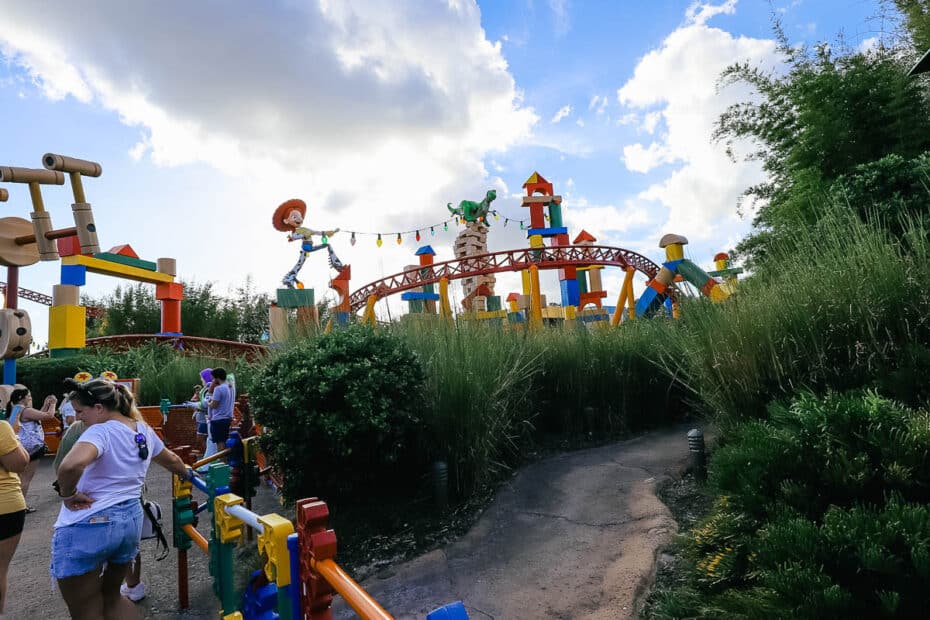 By 4:44 p.m., it was my turn to meet Buzz. Thankfully, this line moved quickly and took less than 10 minutes. However, I would anticipate significantly longer lines, given the popularity of Buzz Lightyear.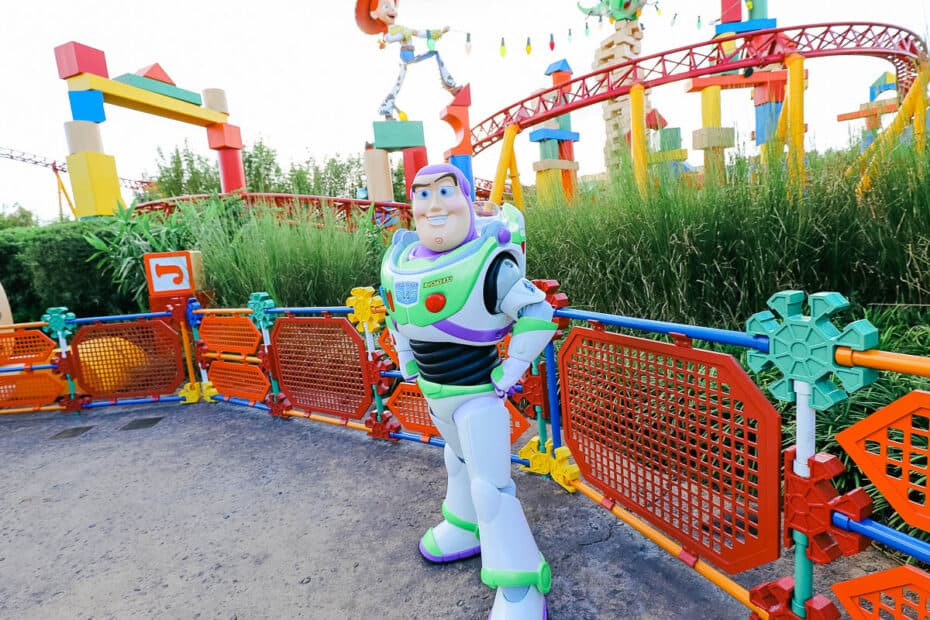 As always, the earlier you can get in a character meet, the better. Since Buzz Lightyear meets in an exterior queue, the weather can greatly affect the timing of this meet.
If it begins to rain or inclement weather approaches, he will leave the area. So if this meet was important to you or someone in your party, I would try to get it out of the way as early as possible.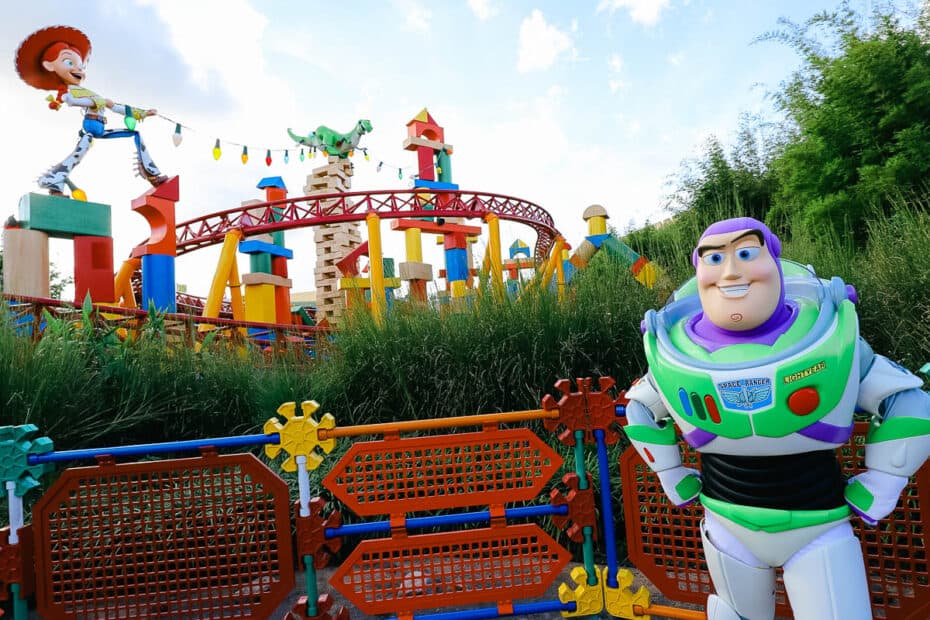 Additionally, you'll want to consider that there is no shaded waiting area for this character meet. You will likely be standing in direct sunlight for the duration of your wait.
Here is Buzz Lightyear now, laughing at me because I mentioned he needed a shaded area to meet guests. And that's coming from a girl who loves sunshine. Don't forget the sunscreen.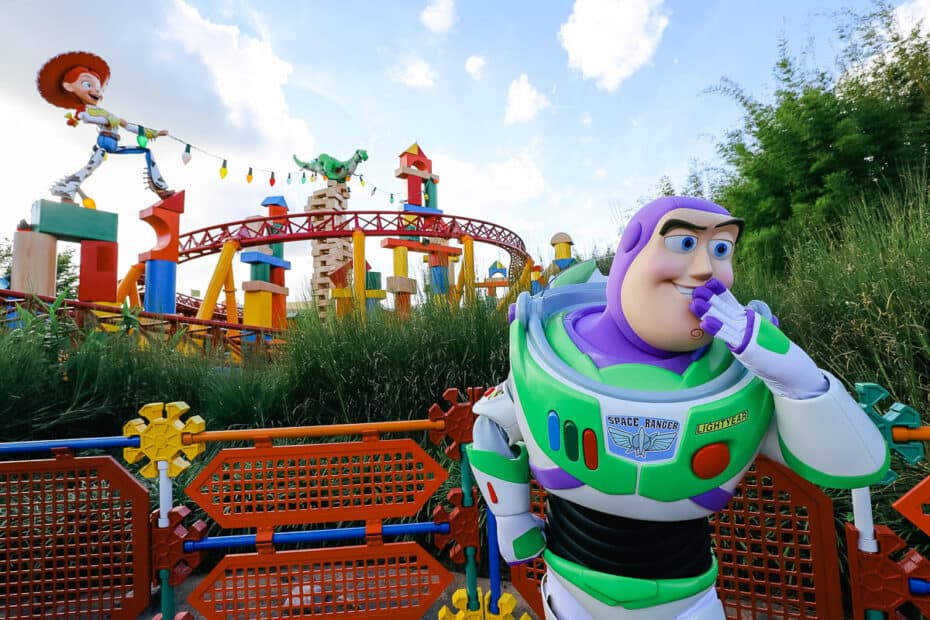 Ultimately, Buzz Lightyear is an endearing character and well worth the wait to meet, even when the line is long. Hopefully, you'll run into him on your next visit to Disney's Hollywood Studios.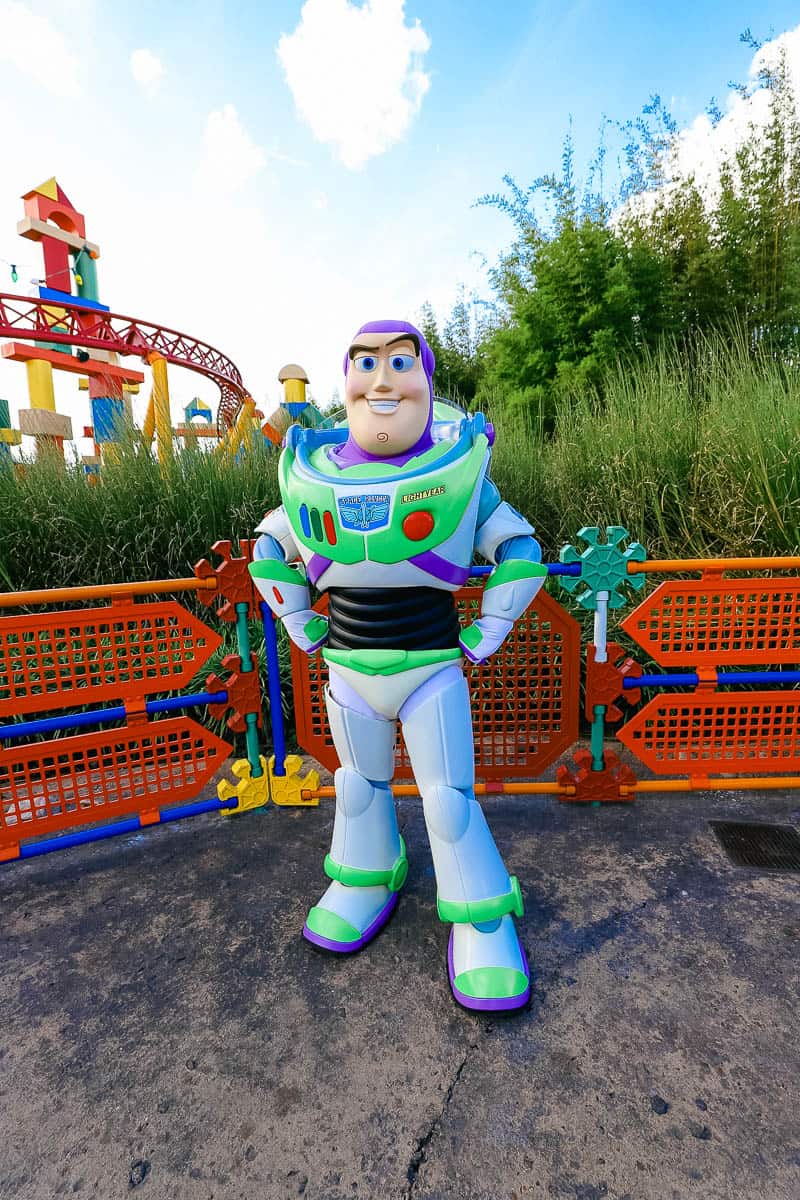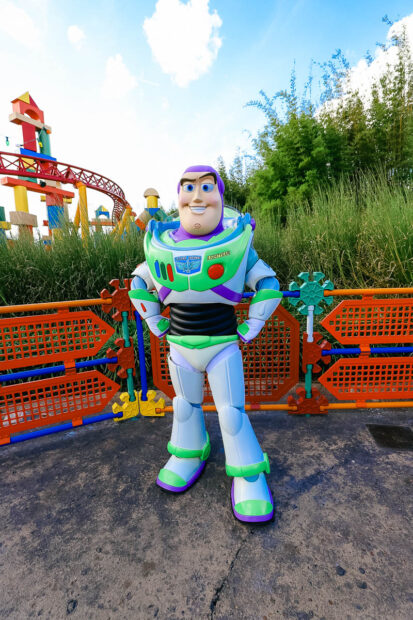 Coming up, we'll look at the character meet-and-greet for Woody and Jessie in Toy Story Land. Then we'll be off on a new adventure.
For more character meets at Hollywood Studios, try these:
Additionally, you might like to browse our list of character meets at Walt Disney World or read over our guide to the best character dining meals.
In the Comments
Do you hope to meet Buzz Lightyear on your next visit to Toy Story Land? Who is your favorite Toy Story character?