Meet Goofy and Max at Disney World
Goofy and Max are not the easiest characters to meet at Disney World. But, as a father and son pair, they tend to show up as surprise character meets or during more seasonal times of the year.
I ran into Goofy and Max at Disney's Hollywood Studios by chance. At this time, they are meeting guests around Echo Lake near Min and Bill's Dockside Diner.
2022 Character Update: Goofy and Max are not available daily at Walt Disney World. Make sure to check the My Disney Experience app on the day of your visit to see if they are meeting.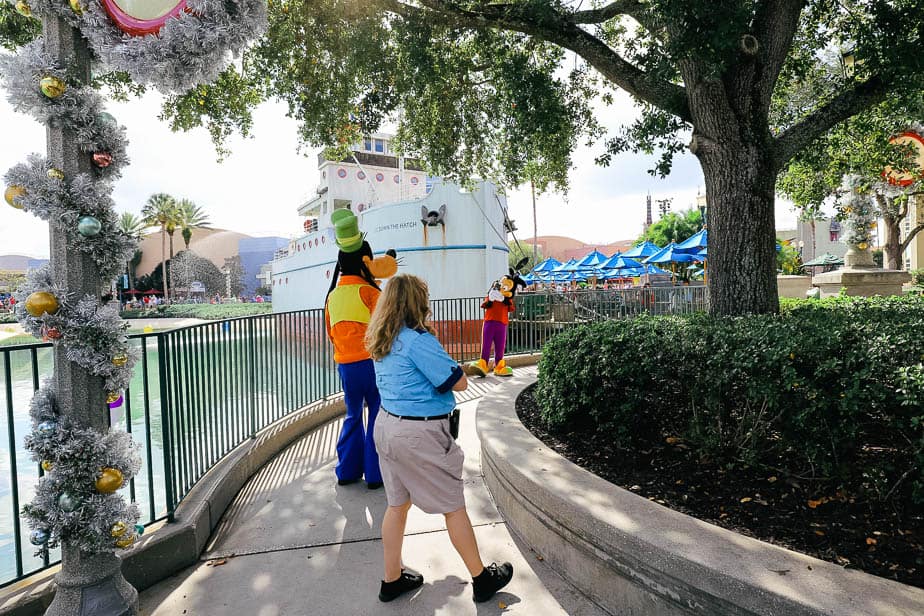 Dockside Diner is a large ship that sits on Echo Lake. It doubles as an outdoor counter service dining location.
Right behind the diner, there's a shaded walkway. Since the walkway is relatively narrow, cast members can rope off each side, creating an ideal place for a distanced meet and greet.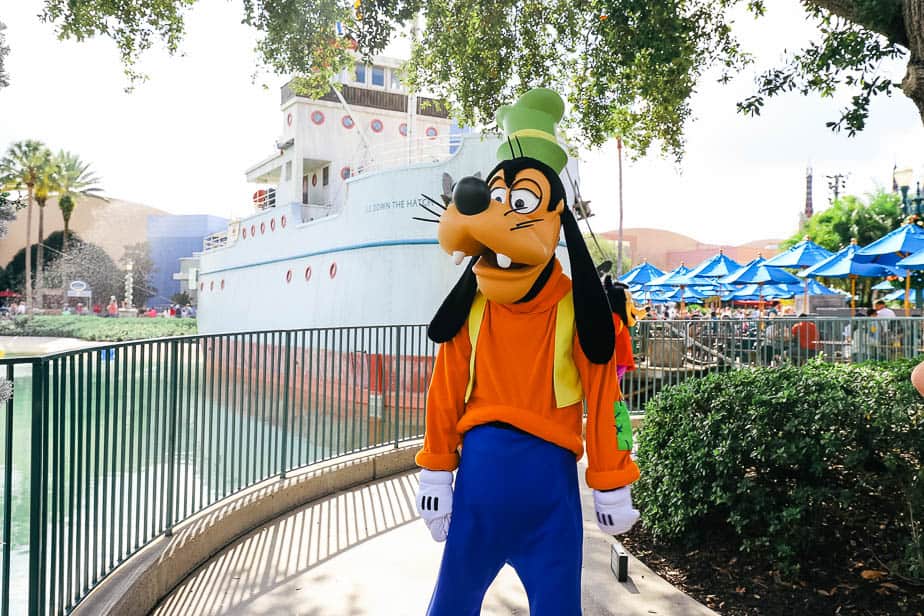 Both ends of the walkway expand, so guests can walk up to greet the characters from a distance. Goofy was meeting on the end closest to the water on this day.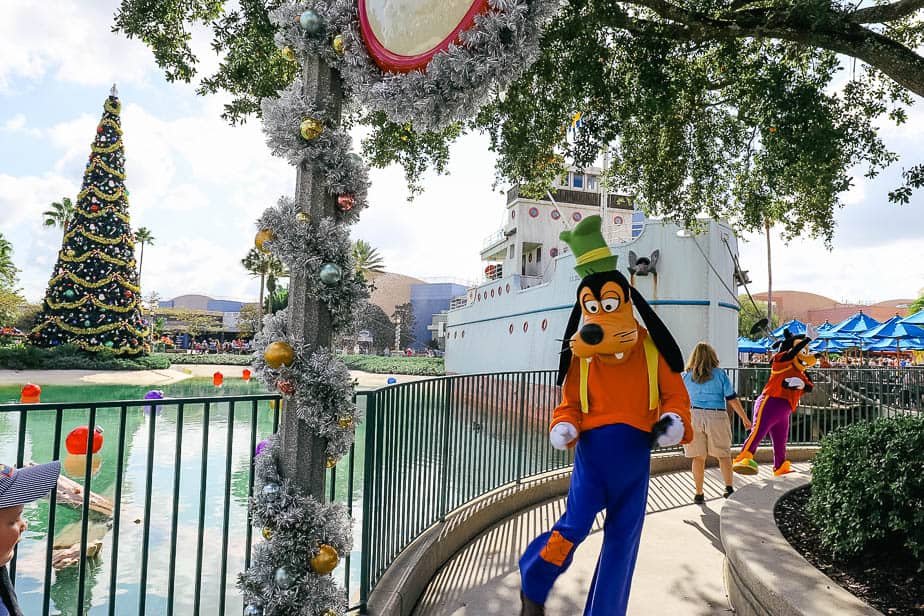 Max was down on the other side near the diner.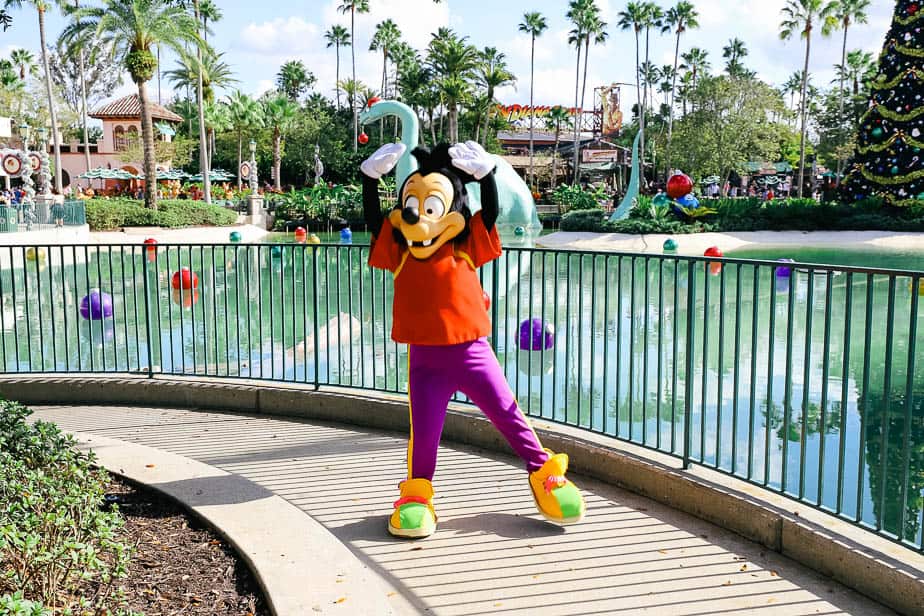 This character meet is a bit off of the beaten path. Echo Lake is a pleasant sitting area with a few restaurants and the Indiana Jones Stunt Show surrounding it.
If you are touring the area and see Goofy and Max out, stop by to wave hello. The character interaction between the father and son is comical and sure to make you smile!
Since this character meet is not listed on the My Disney Experience app, it will likely be temporary.
Additionally, if this meet is important to you, you can always ask a cast member about availability. I would stop at one of the guest experiences kiosks (blue umbrella) in the park and ask if they know whether or not Goofy and Max will meet on that day.
For most outdoor character meets at Disney World, keep in mind that you're more likely to see a character out before sunset than in the evening. In most cases, pop-up characters begin meeting early in the morning until mid-afternoon. They will come and go throughout the day.
At the time of this meet, character autographs were not available. However, since then, they have returned.
Additionally, this meet did not offer a PhotoPass photographer. However, you can stand and take a few selfies with your mobile device. Characters will pose with you.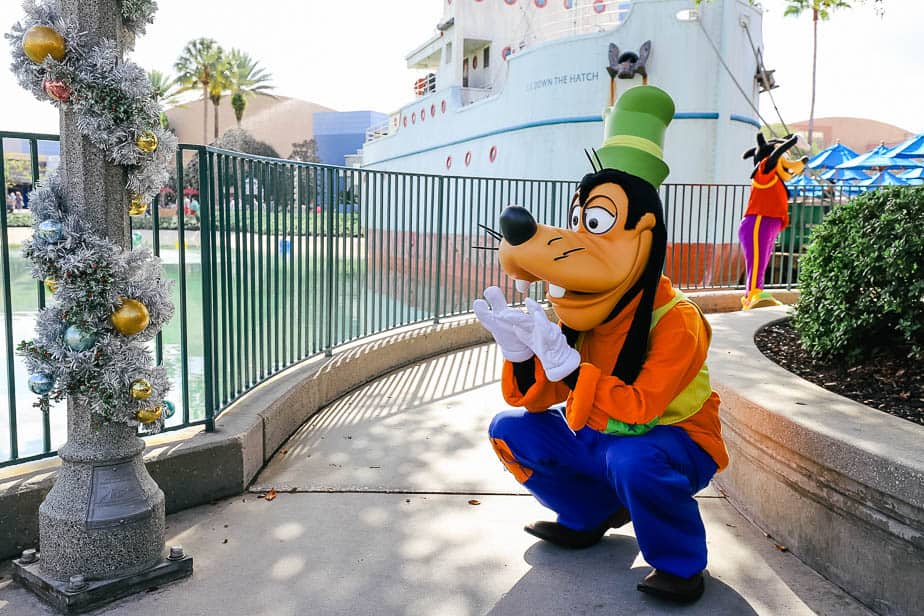 In addition to meeting Goofy and Max at Hollywood Studios, you might also run into them at Magic Kingdom. They appear in their very own Magic Kingdom Cavalcade, a Goofy Cavalcade.
Or, if you visit Magic Kingdom during the holidays and attend the Very Merry After Hours event, you'll see them as part of the Christmas parade. This parade will be available to all guests during the week of Christmas. Again, you'll want to check the My Disney Experience app for exact times on the day of your visit.
Mas rides in his very own gingerbread vehicle! He's your typical teenager.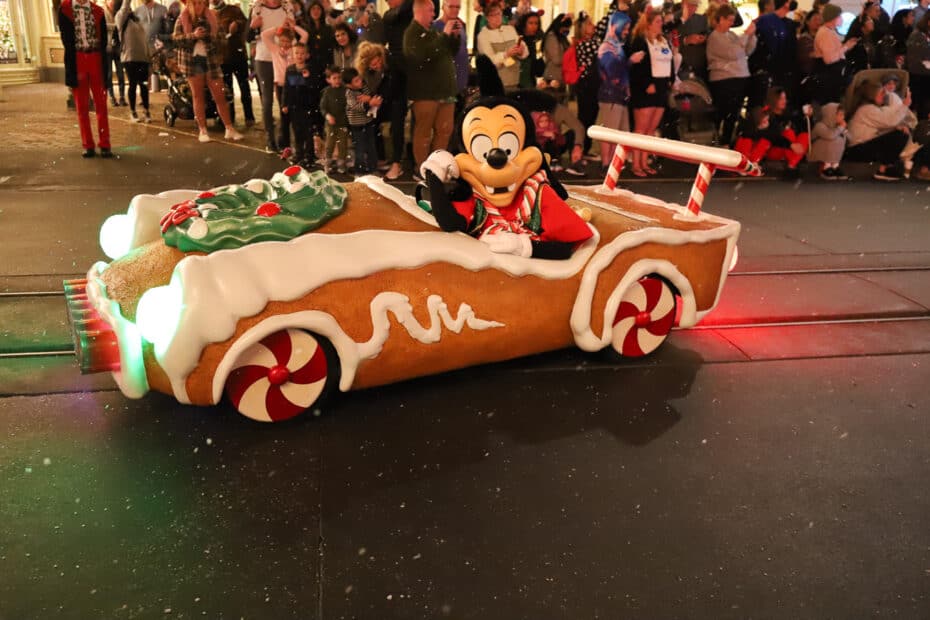 And Goofy is not far behind!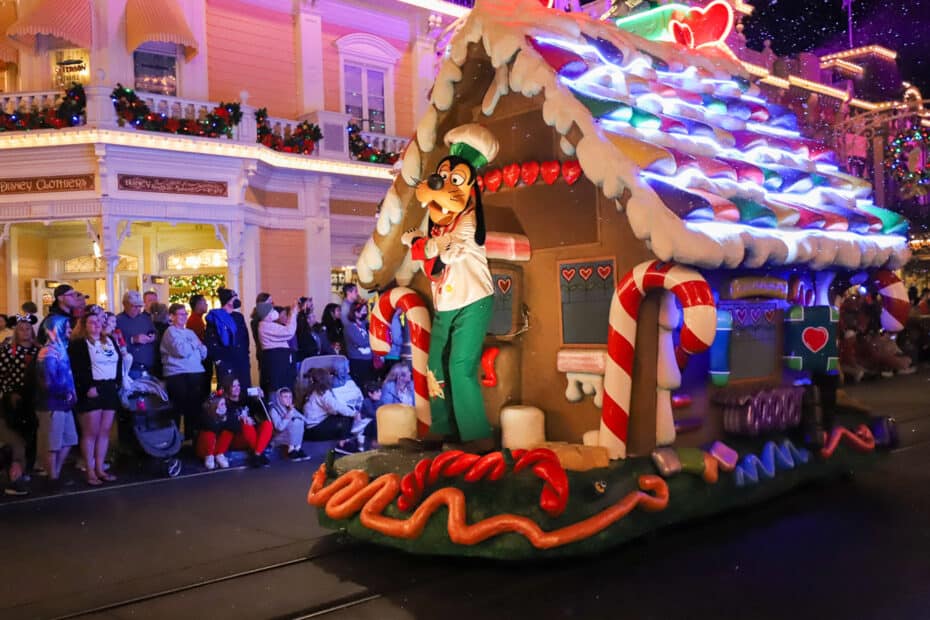 Hopefully, this article gave you a good idea of where to find Goofy and Max at Disney World! For other meets, you might enjoy the following:
Are Goofy and Max your favorites? I sure hope you'll get to see them on your next trip! Leave a comment below and let me know.