Meet Goofy and Max at Disney World (See Max as Powerline!)
This article details meeting Goofy and Max at Disney's Hollywood Studios. Max Goof meets in his Powerline cosplay outfit, while Goofy is wearing a tropical shirt and sporting vacation vibes.
Goofy and Max are not always the easiest characters to meet at Disney World. But, as a father and son pair, they tend to show up from time to time.
As of early 2023, Goofy and Max are meeting at Disney's Hollywood Studios. However, you'll have to stand in line to meet each of them.
We recently walked through the meet-and-greet to give you an idea of what to expect. Are you ready to wait in a long line to meet Max Goof?
Be prepared—Max Goof cosplays as Powerline from A Goofy Movie. In the movie, Powerline is a world-famous rock star popular amongst teens, including Max.
This article was updated on February 3, 2023.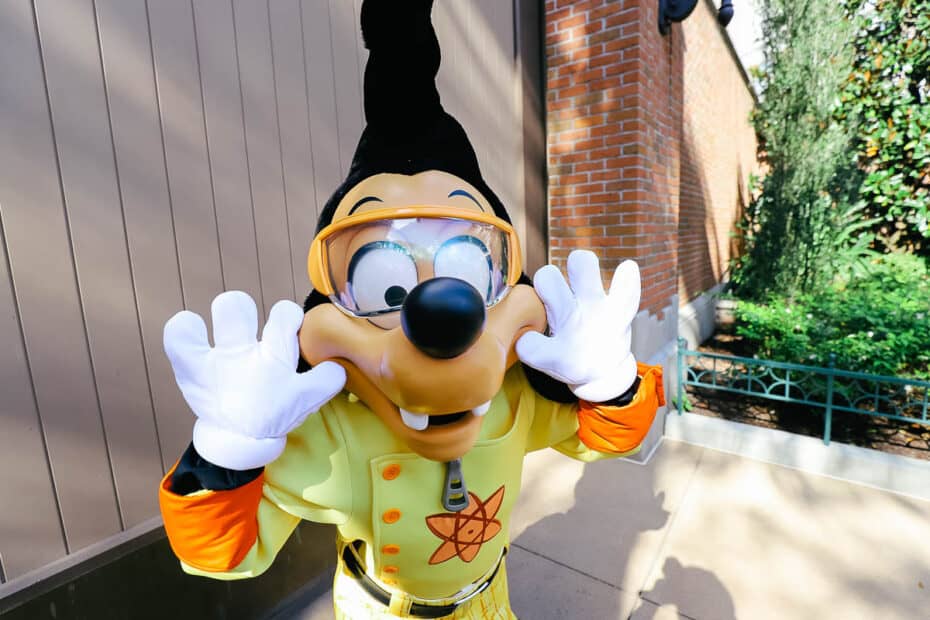 Max and Goofy meet intermittently throughout the day between 9:00 a.m. and 5:00 p.m. Their official meet-and-greet times will be listed in the My Disney Experience app.
You'll want to check the app on the day of your visit because times can change. Additionally, locations can change.
For instance, until this new location debuted, the pair met guests from a patio off the side of the Hollywood Studios Tower of Terror. However, as of late, they are meeting guests on Grand Ave across the walkway from Muppets Courtyard.
Specifically, this location is to the immediate right before you walk through the front entrance to Galaxy's Edge.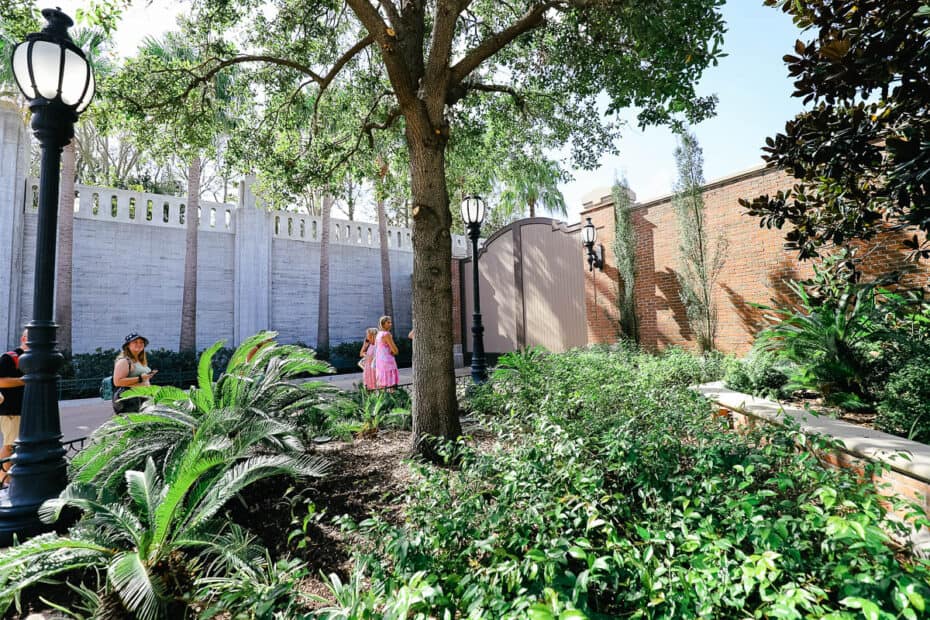 On the day of my visit, I arrived early for their 2:20 p.m. meet-and-greet. It was so early that I grabbed a Ronto Wrap and found a spot in the shade near the location.
Unfortunately, before I realized it, a line had started to form. So several guests were ahead of me when I joined the queue at 2:00 p.m.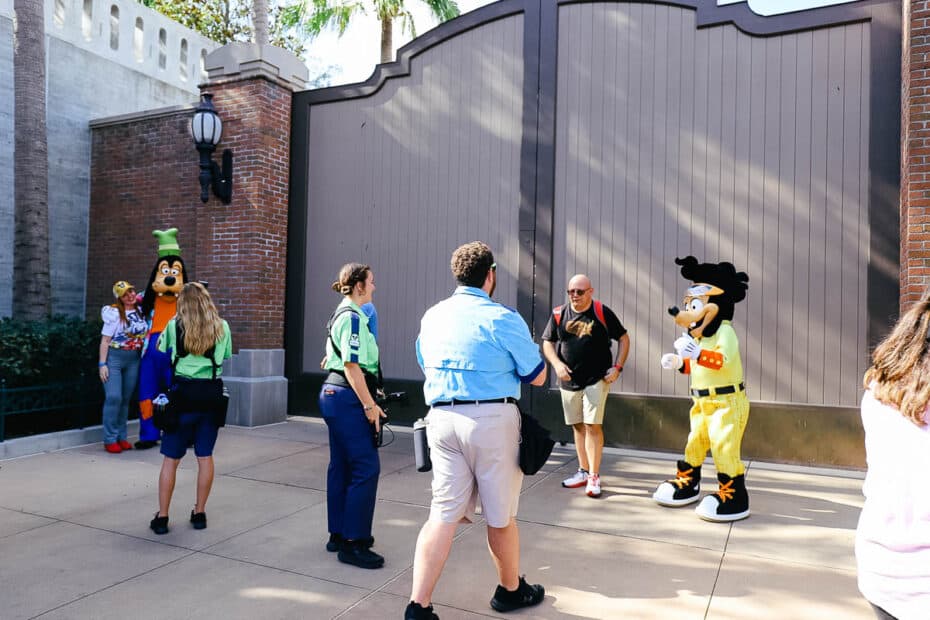 Max and Goofy arrived at approximately 2:22 p.m. At that time, I noted that over 20 guests were waiting.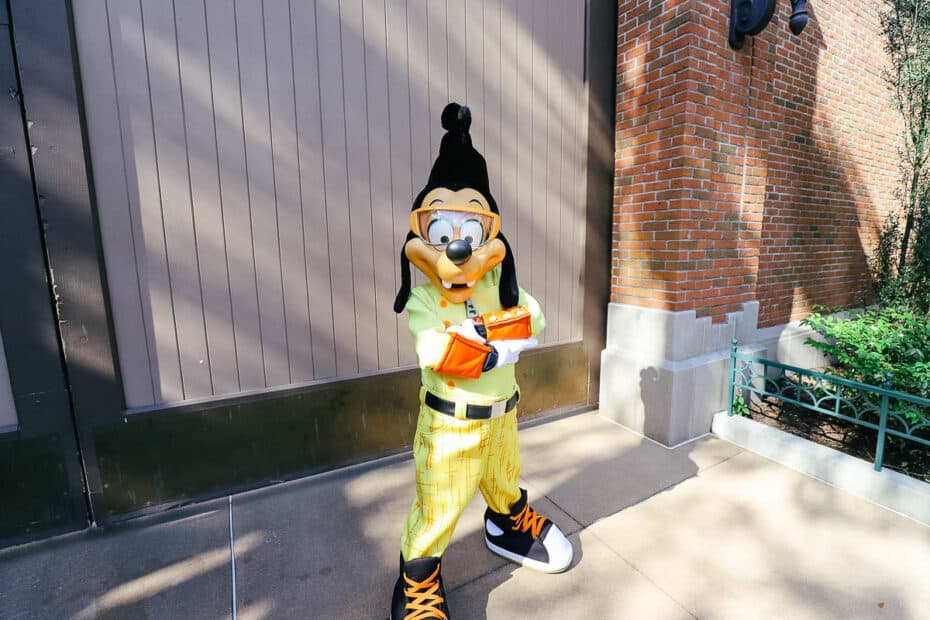 Since this meet had debuted the day before, it wasn't listed on the schedule yet. So I felt a significant number of people were already aware of the meet-and-greet. Many of them, like me, had probably visited for the sole intent of meeting Max Goof in his Powerline costume.
It was 2:31 p.m. when I met Max. Since I had gotten in line early, I waited 31 minutes for this meet-and-greet.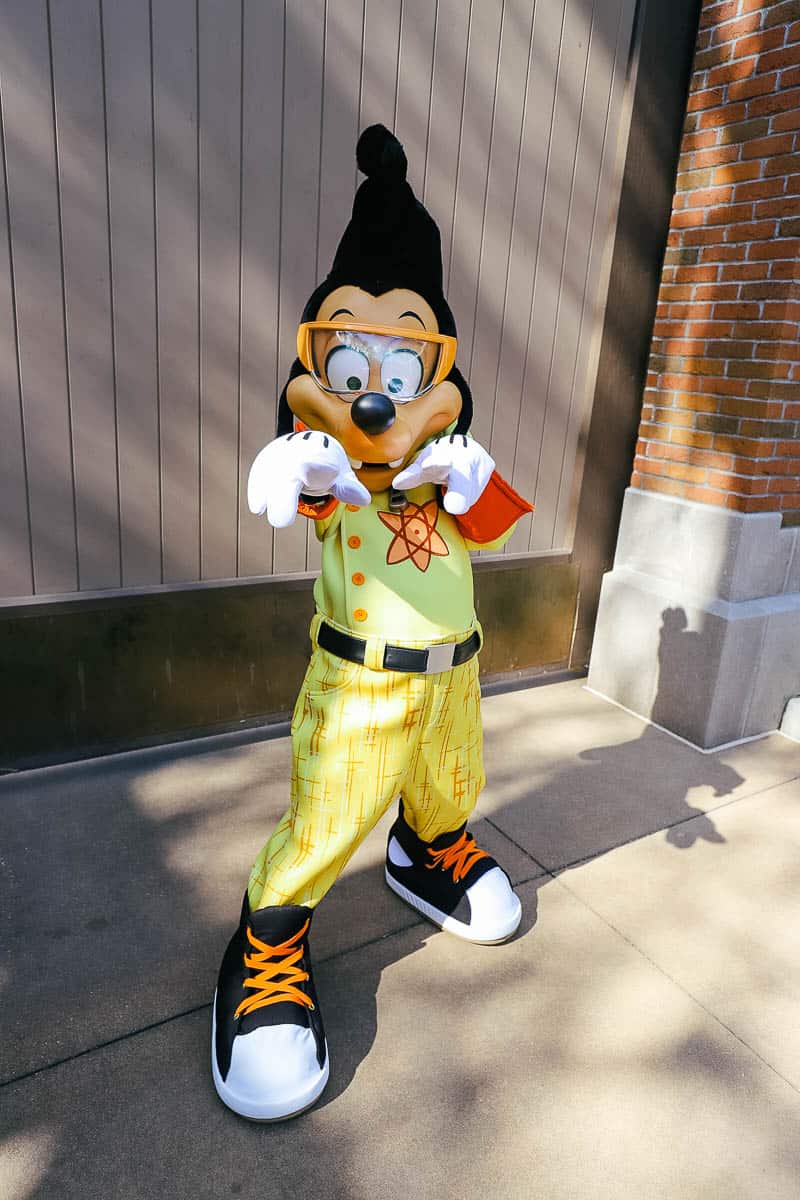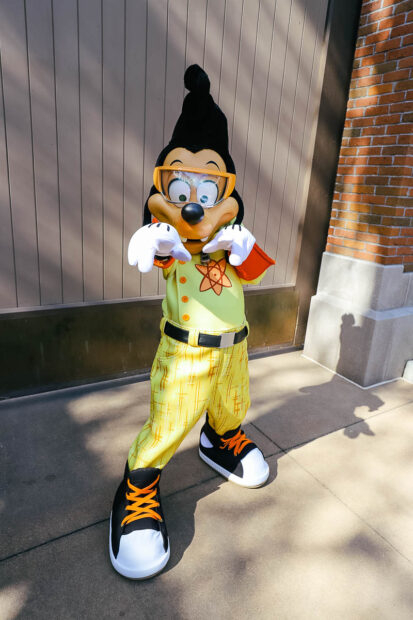 It was worth it. Check out those sunglasses!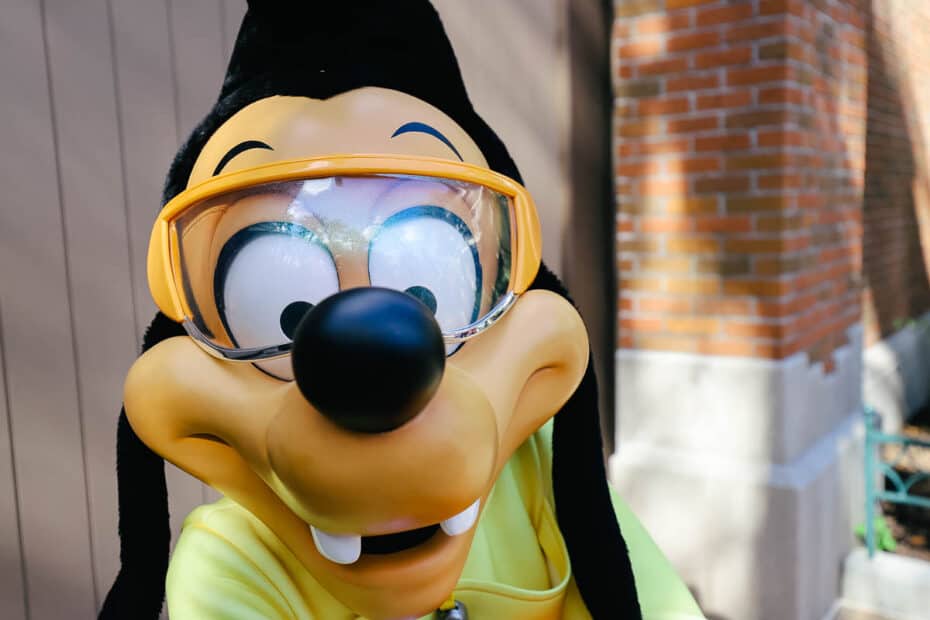 Hopefully, Max Goof will continue to meet in his Powerline costume at Disney's Hollywood Studios. For those that remember, the Studios was the best park to meet characters.
They used to even have a Character Palooza (totally unannounced) where you could see a ton of characters at once! Disney, please bring it back!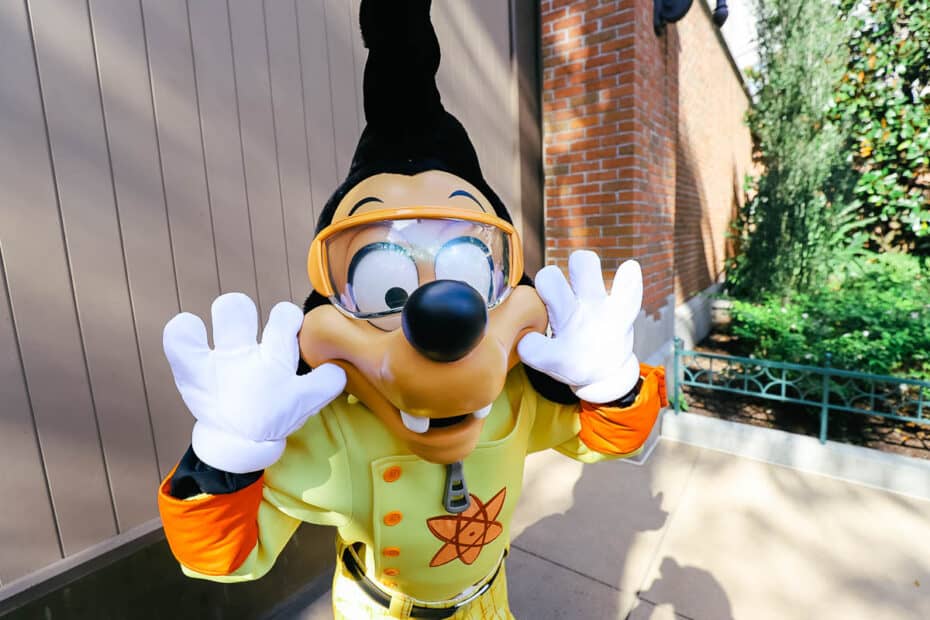 Video of Max and Goofy Arriving at Their Character Meet
Here is a video of when Max and Goofy arrived at their location on Grand Ave.
After meeting Max, I got in line to meet Goofy. There weren't many people waiting to meet Goofy, so this line went quickly.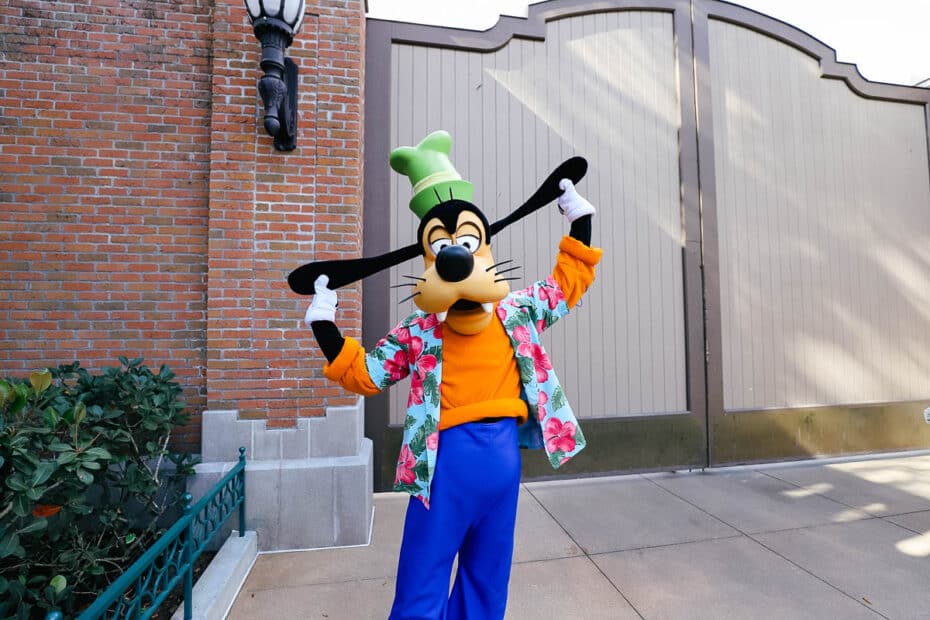 You could tell he was getting a kick out of Max's popularity.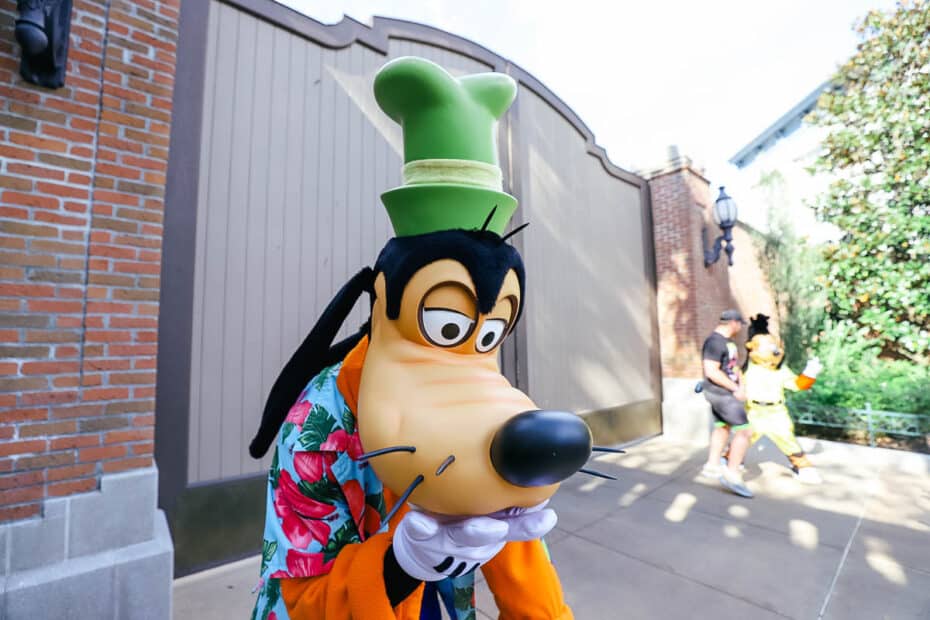 I asked him for a close-up, and he obliged.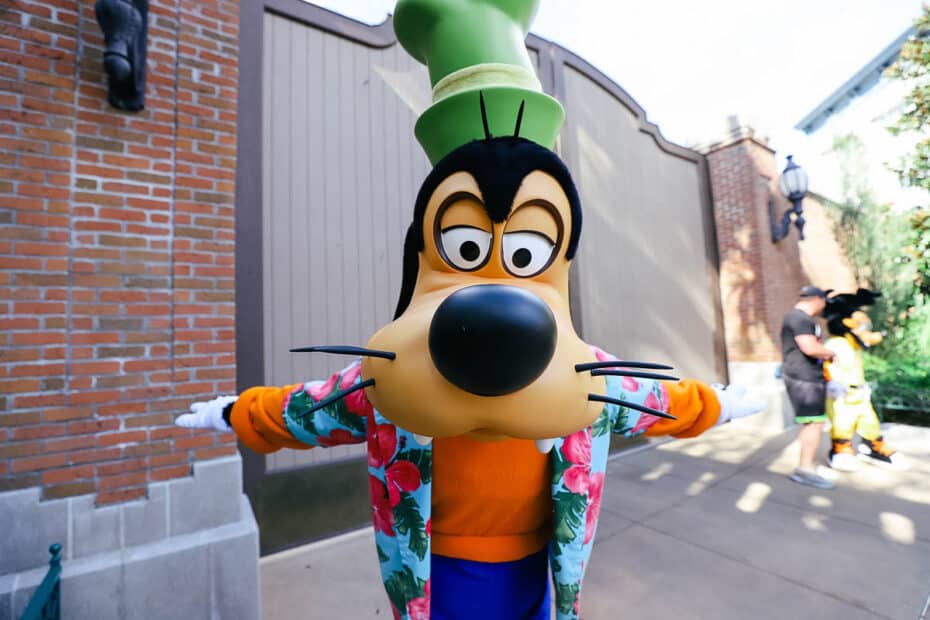 He is definitely sporting a vacation vibe.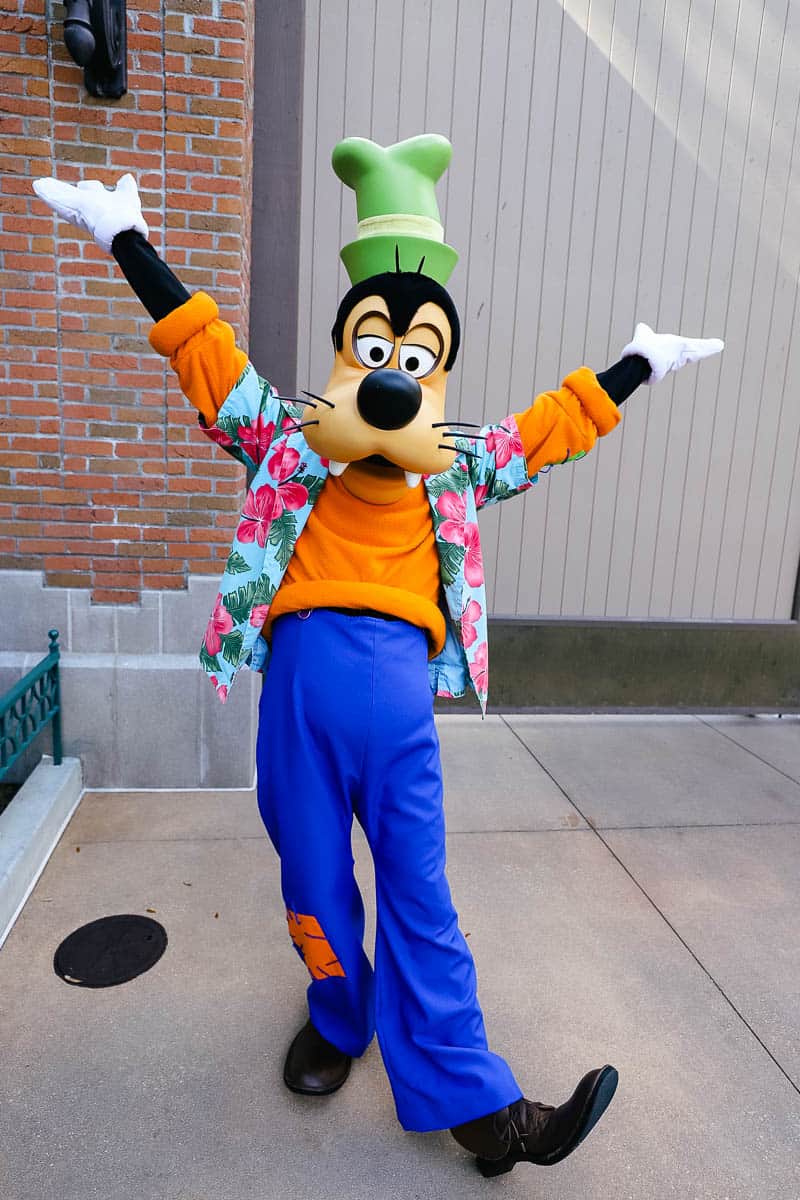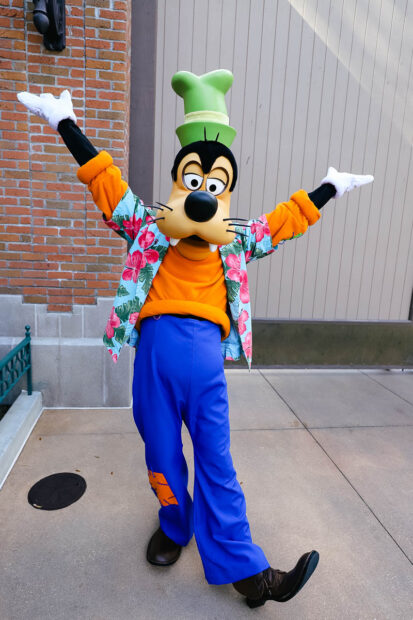 Max and Goofy both sign autographs at this meet-and-greet location. So you'll want to have your autograph books out and ready for them to sign.
Additionally, PhotoPass photographers were available at both of these meets on the day of our visit.
Other Places You Might See Goofy and Max
At this time, Hollywood Studios is the only dedicated location to meet Max and Goofy. However, we've seen them around the parks and at other locations from time to time.
Here are a few photos from when Goofy and Max had a character sighting near Echo Lake at Hollywood Studios. Mr. and Mrs. Incredible have been meeting guests in this area lately.
Related: Meet Mr. and Mrs. Incredible at Disney World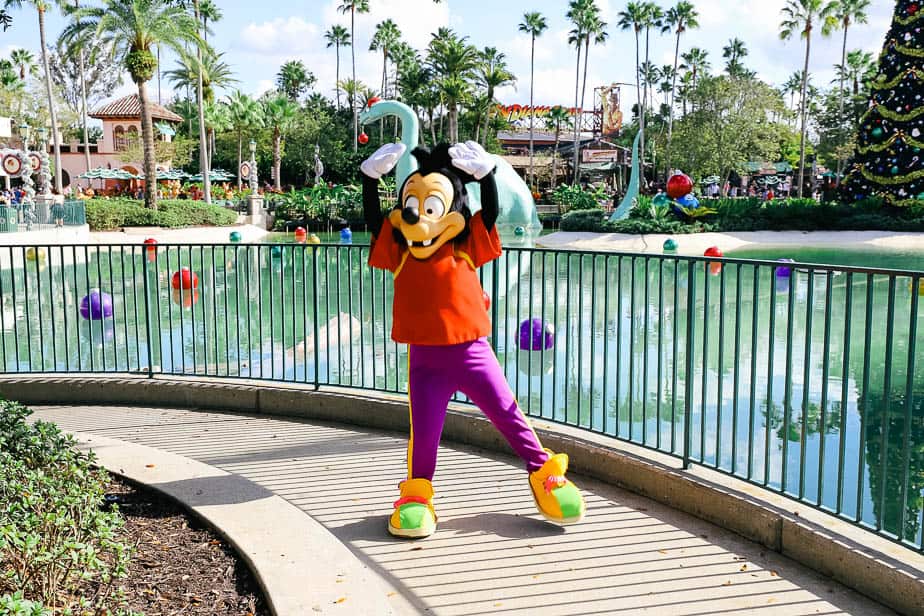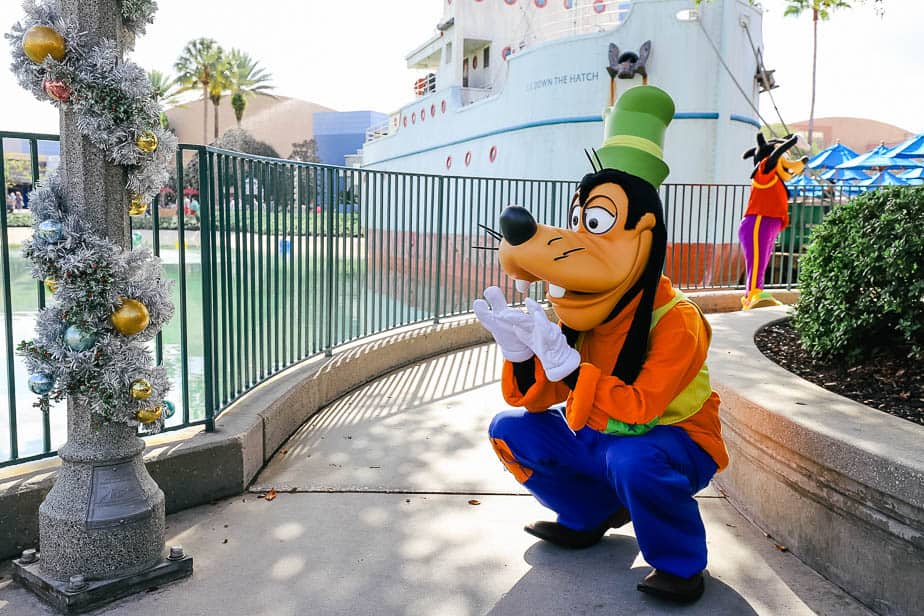 In addition to meeting Goofy and Max at Hollywood Studios, you might run into them at Magic Kingdom during Mickey's Very Merry Christmas Party.
During the party, we've seen Max in the Once Upon a Christmastime Parade. Sometimes he rides in his very own gingerbread vehicle! He's your typical teenager.
*However, we've also seen Vanellope Von Schweetz drive this vehicle in the parade.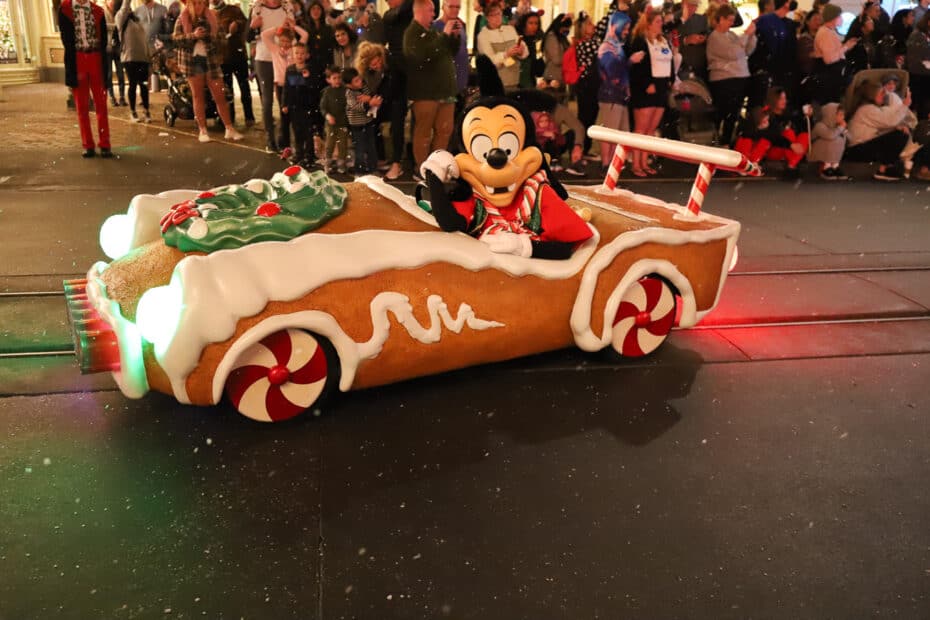 And Goofy is not far behind!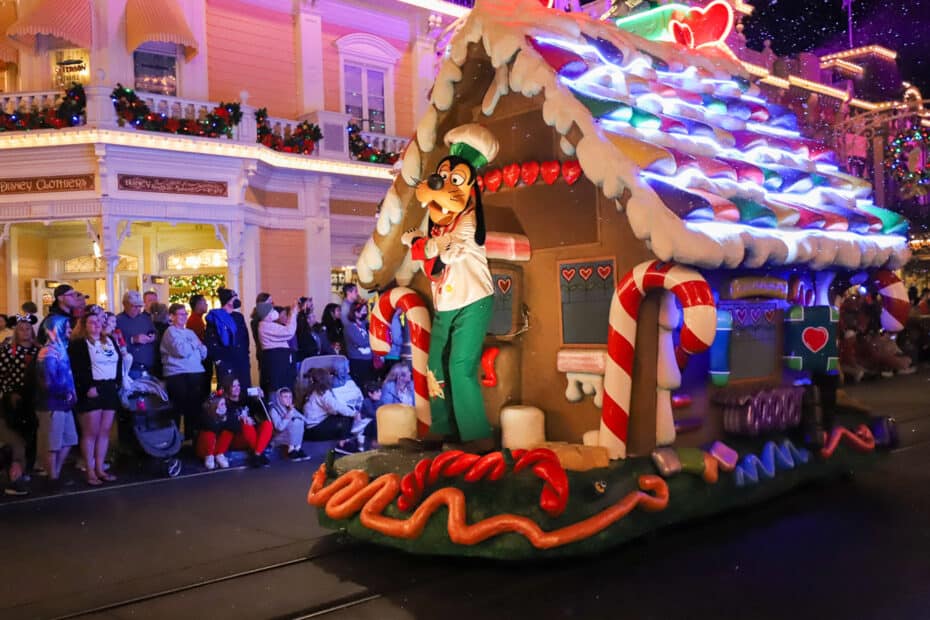 Lastly, Max was the star of the pre-parade at last year's Mickey's Not So Scary Halloween Party.
Final Thoughts
Hopefully, this article gave you a good idea of where to find Goofy and Max at Disney World! For other character meets at Hollywood Studios, you might enjoy the following:
You might also enjoy seeing some of the characters at Star Wars Launch Bay:
Or you can browse our list of every character meet at Disney World.
In the Comments
Are Goofy and Max your favorites? I sure hope you'll get to see them on your next trip! Leave a comment below and let me know.