Guide: Finding Animals at Disney's Animal Kingdom
Finding the different animals at Disney's Animal Kingdom can be a bit of a challenge on your Disney vacation. That's because the park has over 300 species of animals and provides a home for over 2000 animals.
Not only that, but there are many factors to take into account when trying to see the animals. For example, when is the best time to see a certain animal? Or where is a specific animal located in the park?
These factors have led me to create this guide of the Animal Kingdom's animals. This animal guide has been a pet project of mine for a little over a year now. Given more normal times, I would like to think it would have already been completed. With that being said, I plan to keep it as updated as possible moving forward.
While I would love to incorporate every single animal that's available within the park, I have found that it would refute the whole idea of this guide. My original idea was to include all the species. However, after many years of visiting Disney's Animal Kingdom, I've come to know the "regulars" as far as animals go anyway. The regular animals are the ones you can expect to see on an average visit.
If you pick up a copy of the Animal Kingdom guide map when you enter the park, all of the "Animal Highlights" listed are included below. But those are just a few highlights. There are many more regular animals to see that aren't listed.
My hopes are that this guide will be user-friendly enough to save and use in the parks if needed. With the recent animal series, Magic of Disney's Animal Kingdom, available on Disney+, there's been an uptick in guest interest for seeing the animals. The educational series focuses on the different animals at Animal Kingdom. It shares fun information like their names, habits, and other interesting facts. If you have Disney+, you can add it to your playlist here.
Anyone with an interest in animals will love watching this series before a visit. And then seeking out their favorite animals when they visit the theme park.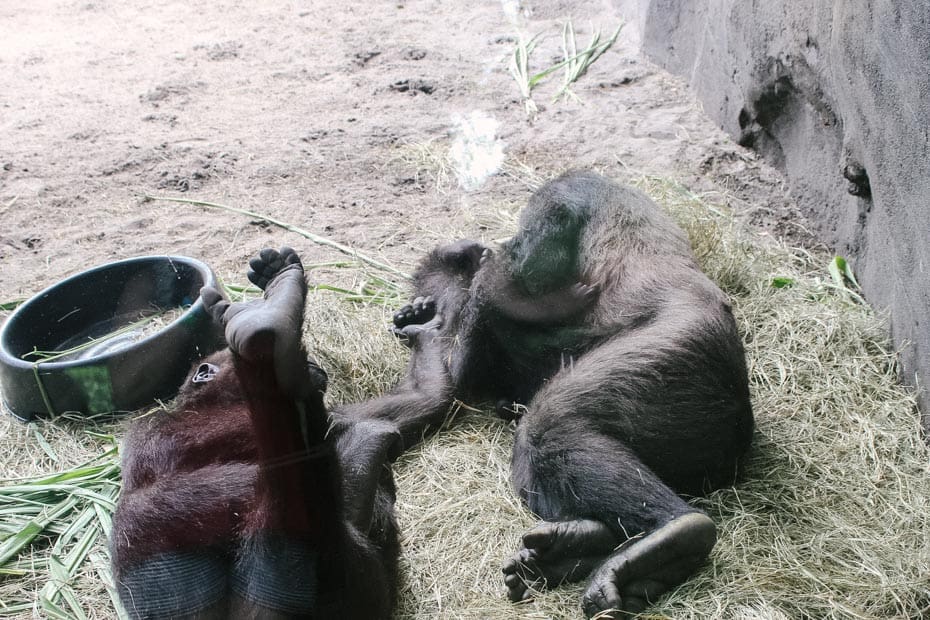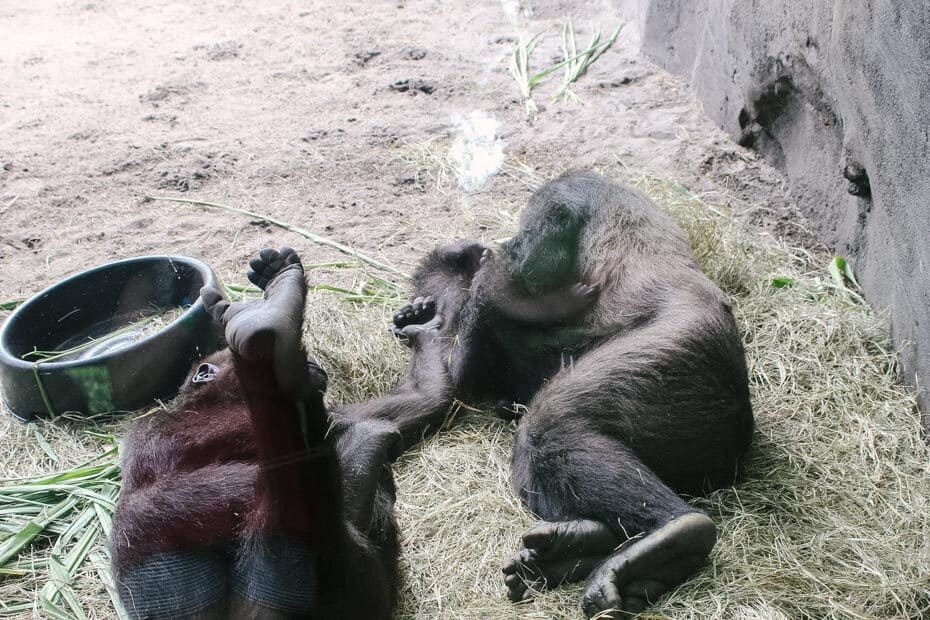 List of Animals at Disney's Animal Kingdom
Below you'll find a list of animals that are available at Disney's Animal Kingdom. Each animal is listed in the specific section of the park where you should be able to locate it. If you would like to know more about a specific area, most sections link to full, detailed reviews.
If you were to look up a formal list of animals in the park, you would end up with a list of over 100 animals that you'd likely never encounter. The animals below are all fairly easy to find unless otherwise noted. Additionally, I've included a photo of each animal where available.
With that being said, there are a few exceptions to keep in mind. The first is that you'll want to see as many animals as possible prior to early evening. Many of the animals go in for the day before sunset. If you find yourself at Animal Kingdom on an unseasonably cool day, some animals will not be on display.
Additional factors can play a part in whether certain animals are available. If you can't find a particular animal, make sure to ask an animal care specialist about availability. They are typically positioned close to various exhibits throughout the majority of the day.
When you enter Disney's Animal Kingdom, you will have the option to go up a pathway to the left or right. This area of the park is called The Oasis and has a variety of different animals. Most often, guests rush through this portion, not realizing that there are quite a few animals to see. If you are in a hurry to get elsewhere, make sure to come back for a walk through in the less busy portion of your day.
Spoonbill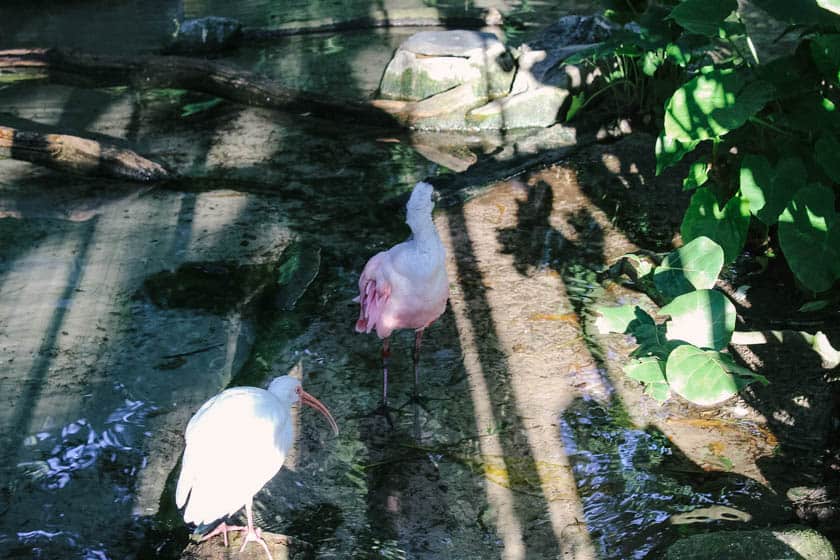 ---
Black Swan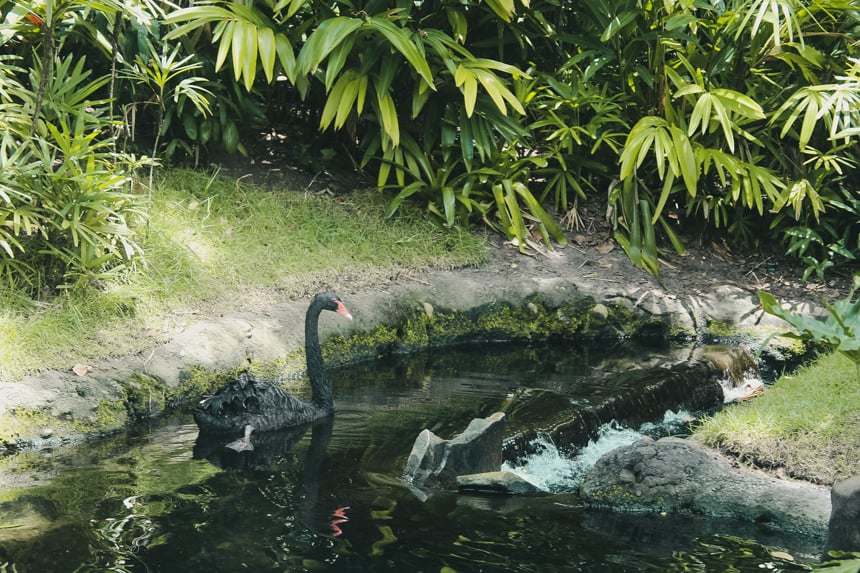 ---
Reeve's Muntjac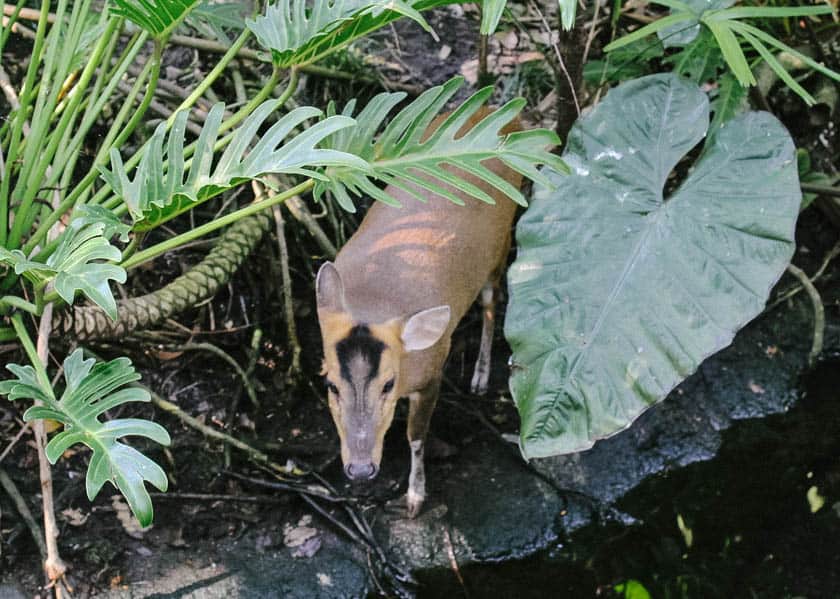 ---
Babirusa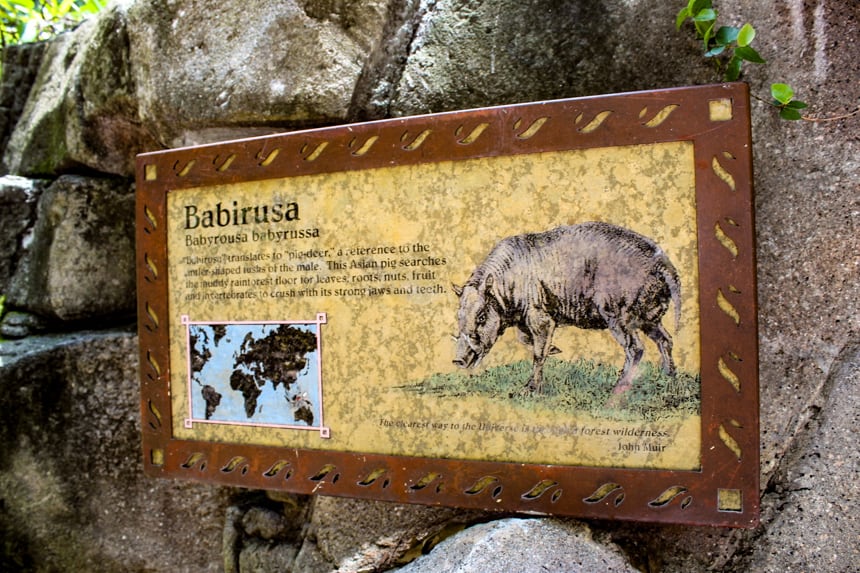 ---
Rhinoceros Iguana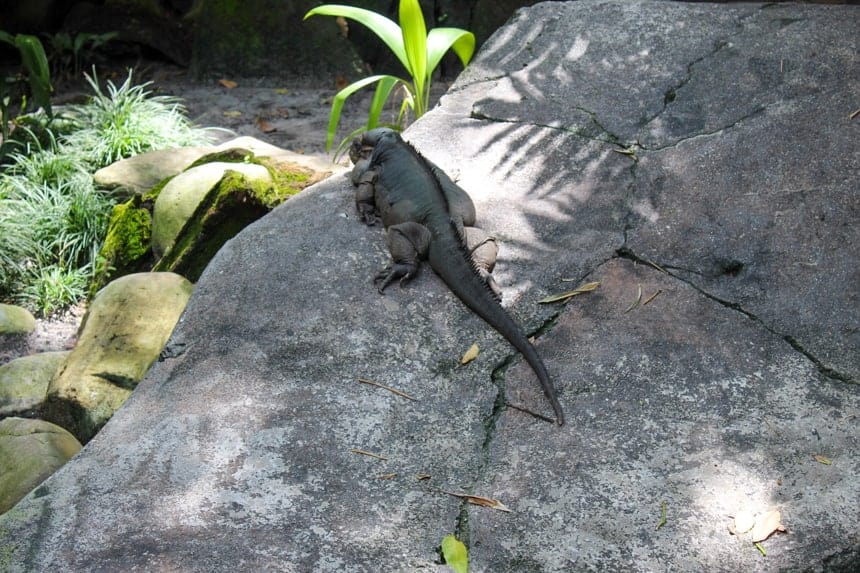 ---
Wallaby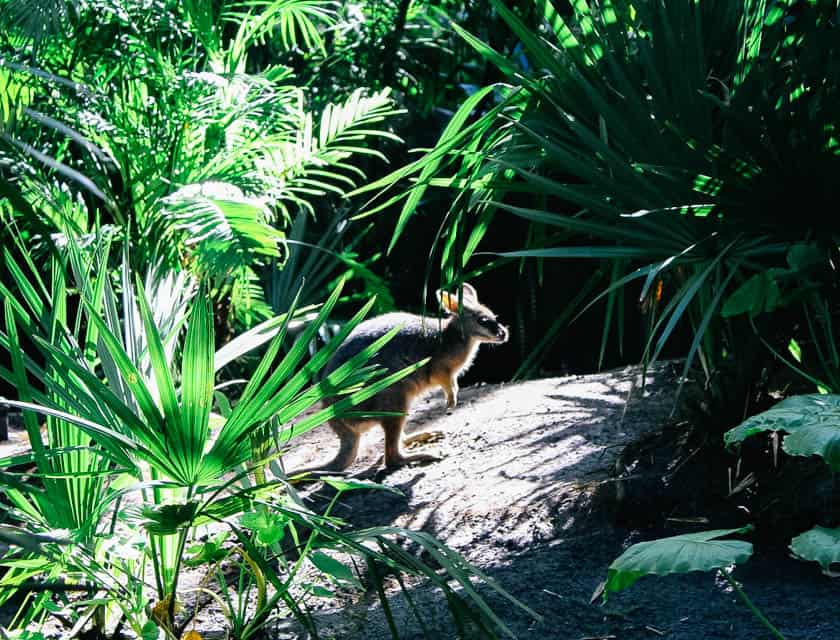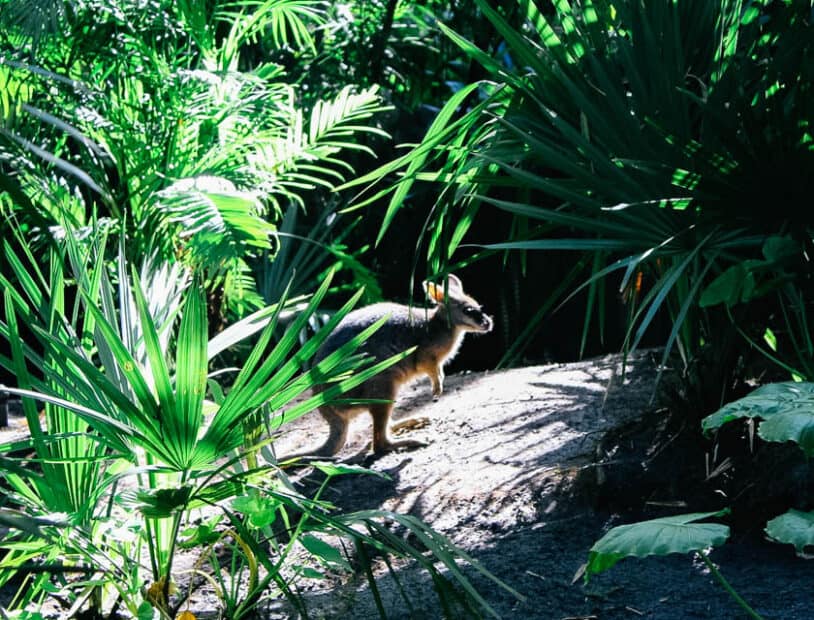 ---
Chilo Wigeon Duck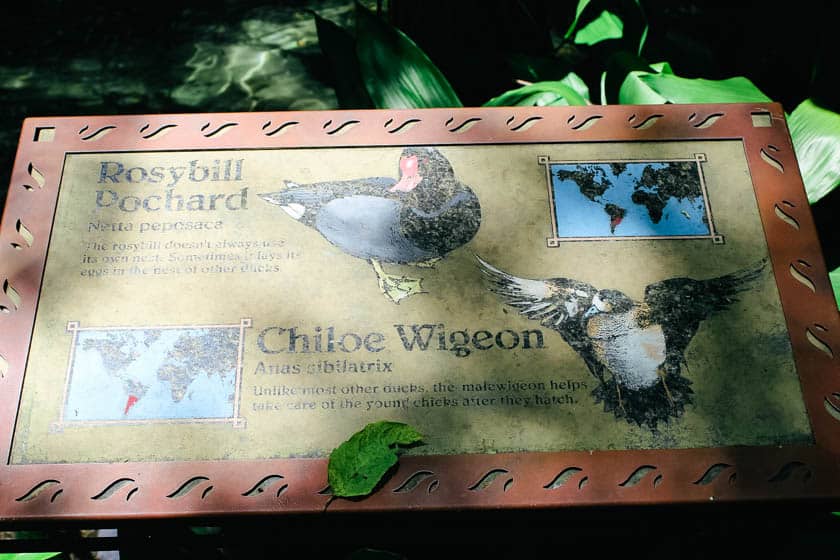 ---
Black-necked Swan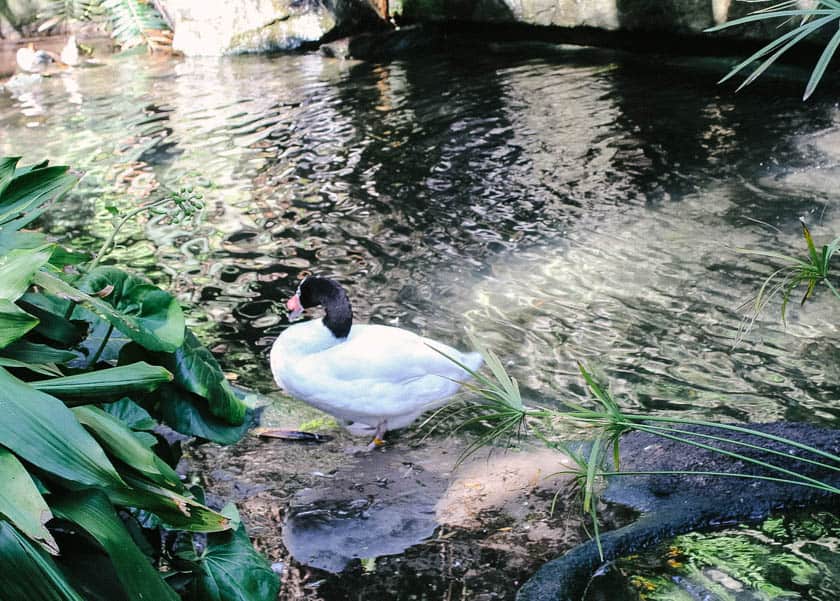 ---
Southern Anteater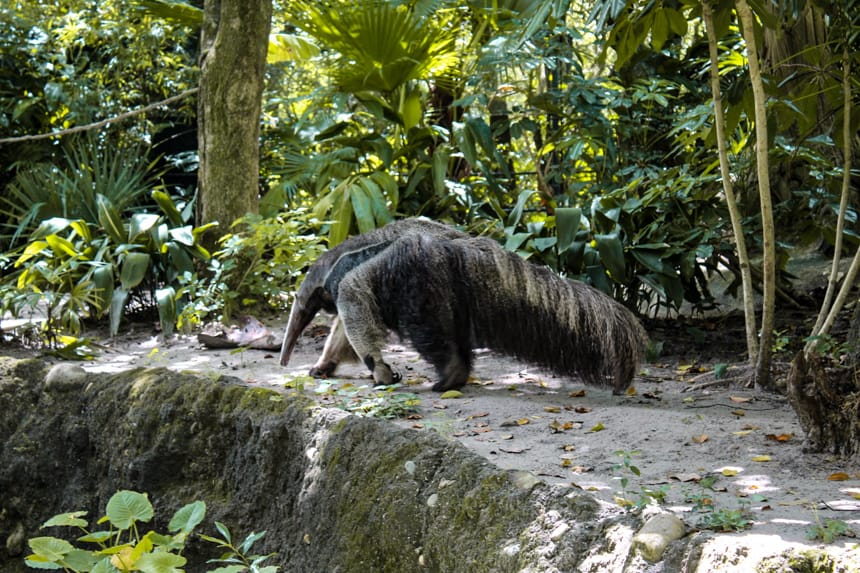 ---
A few tips about seeing the animals in The Oasis.
A new baby Babirusa is currently residing with his mom in their Animal Kingdom home.
The Anteater is probably much larger than most inspect, you won't want to miss it. How often can you say that you saw an Anteater?
That Wallaby is the cutest thing ever, but you are going to have to look really hard to see him. I'm willing to bet he's toward the back of his area. A little patience goes a long way in trying to locate animals on the shy side.
My favorite animal in The Oasis: Black Swan, it's very old and sadly lost its partner in recent years.
Bonus: Try to find all the different kinds of birds and ducks in The Oasis. And make sure you go over the suspension bridge and walk through the cave while exploring!
After leaving The Oasis, you'll encounter Discovery Island. This is where the Tree of Life first comes into view. If your children are interested in seeing a lot of animals, you'll want to stop here on the immediate right and pick up a Wilderness Explorer's Guidebook.
Right down in front of the Tree of Life, there's a show called Winged Encounters that happens on average 4-5 times per day between 9:15 a.m. and 3:15 p.m.
Normally, the cast members have a small presentation that educates guests about the different birds at Disney's Animal Kingdom. The macaws fly in from the back of the park. Then after the presentation is over, they will give you a warning to get your cameras ready. The birds will take off all at once, and it's truly an awesome experience.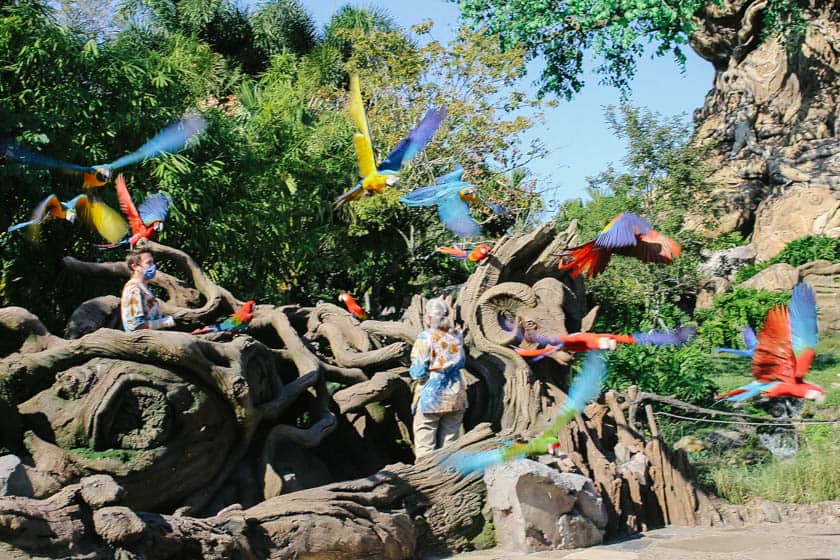 Don't be surprised if you feel the brush of their feathers as they take flight. Per Disney's website, there are six different species of South American Macaws at the theme park. "They are the hyacinth, green-winged, blue and gold, scarlet, blue-throated and military. The largest have an incredible wingspan of around 48 inches." (Reference)
Below are the other animal exhibits you'll find around the Tree of Life or on the trails surrounding the tree. The majority of guests seem to be unaware that these beautiful trails exist. Please take the time to explore them on your visit.
Macaws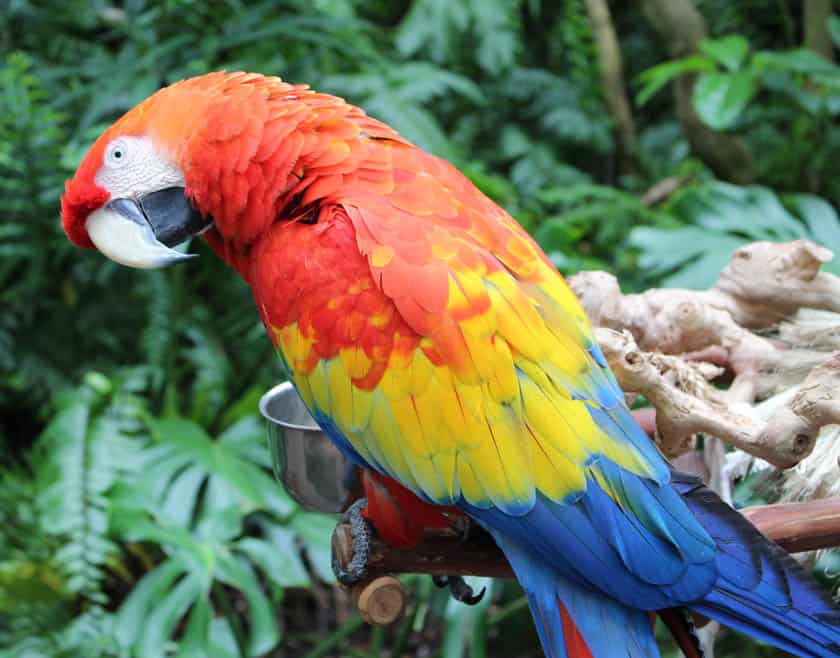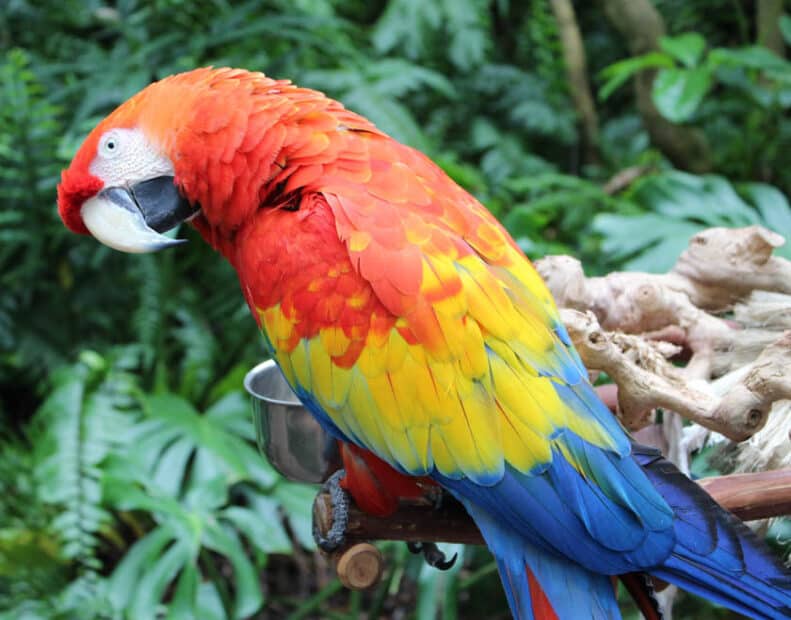 ---
Lesser Flamingos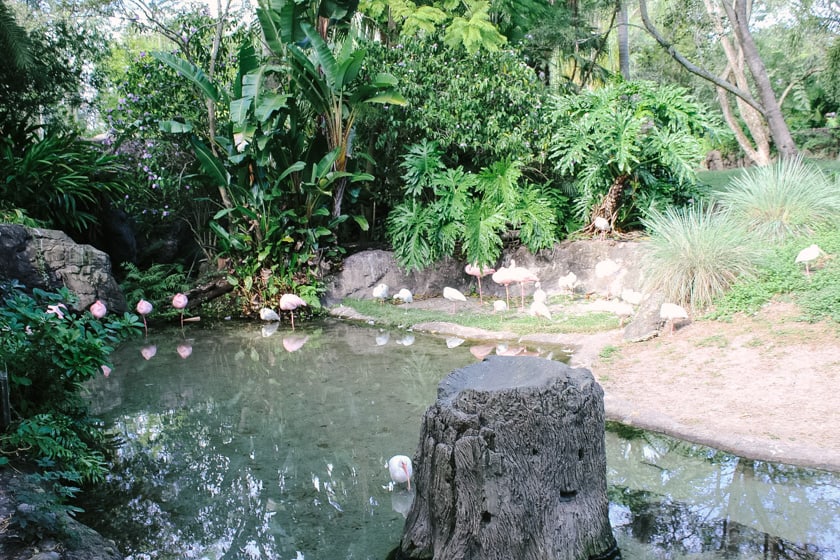 ---
Asian Otters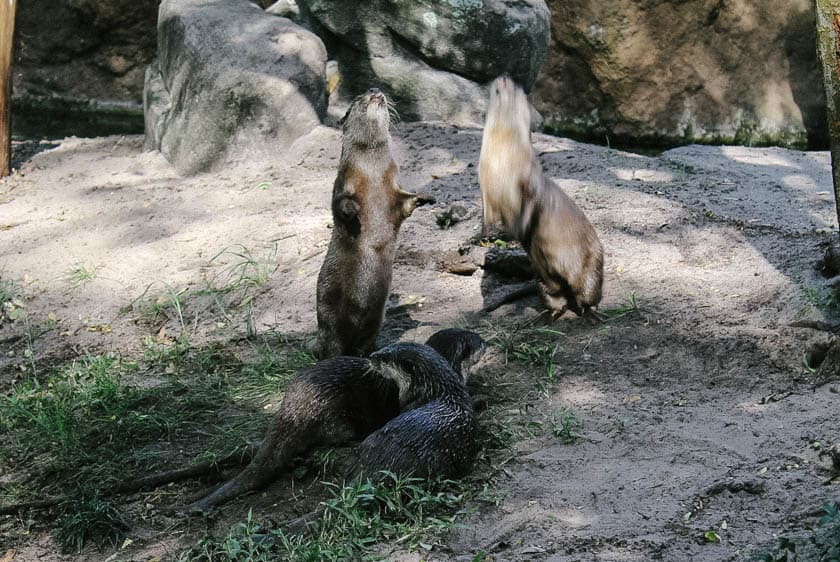 ---
Cotton Top Tamarins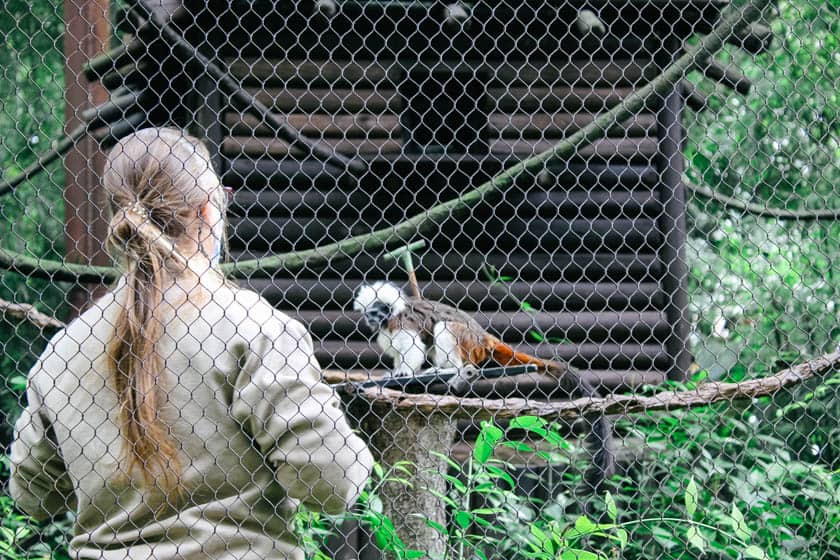 ---
Red Kangaroo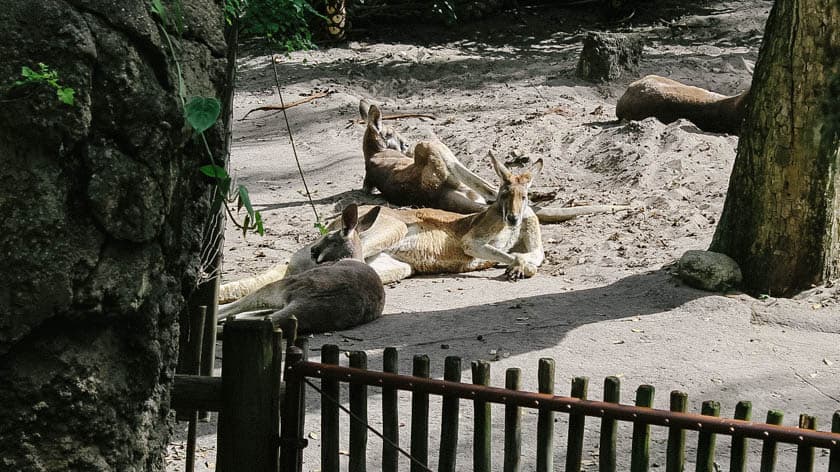 ---
Lappet Face Vulture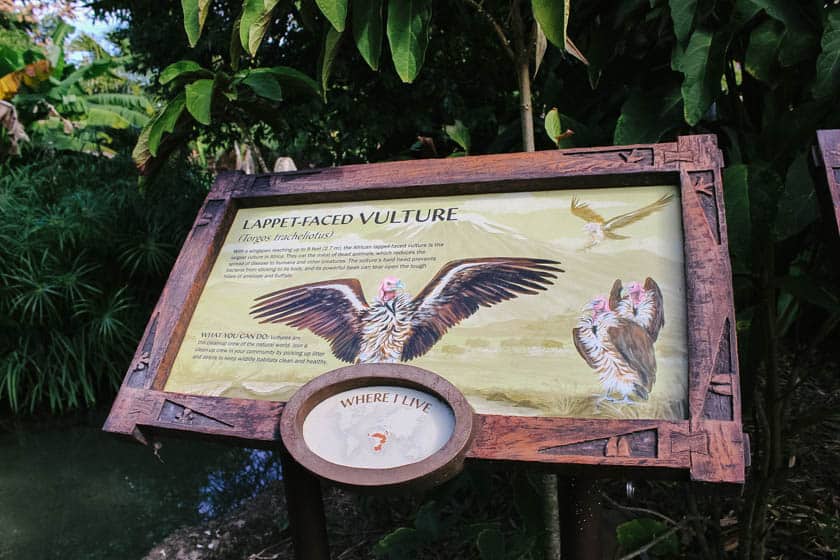 ---
Shark Catfish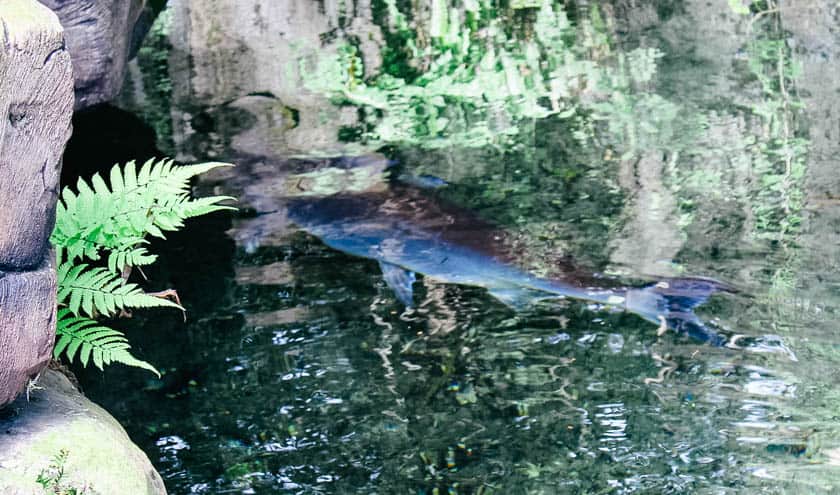 ---
White Stork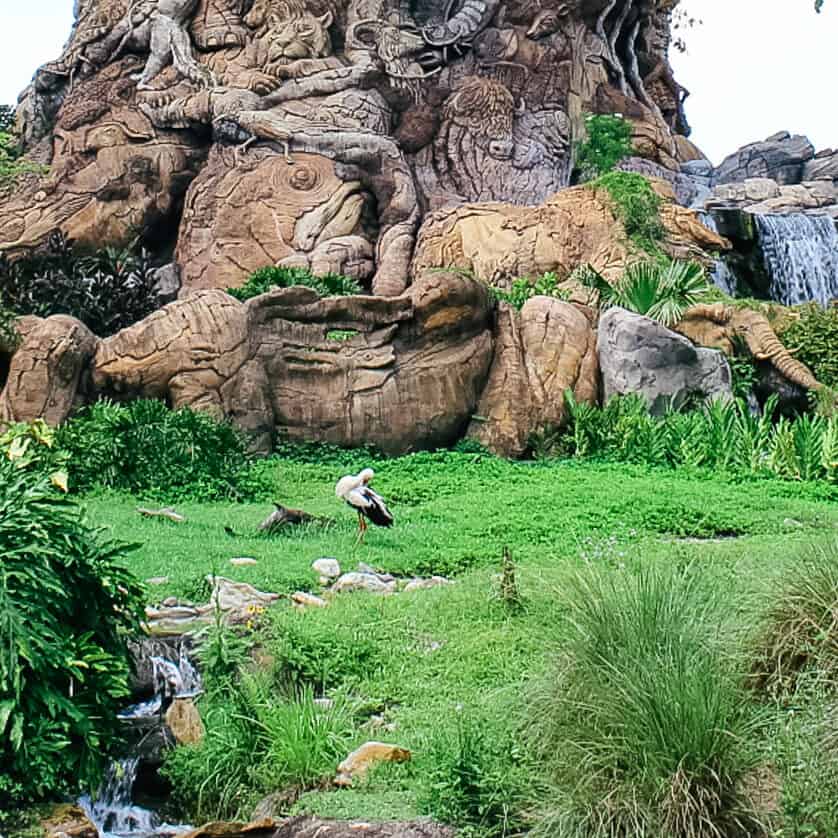 ---
Ring Tail Lemur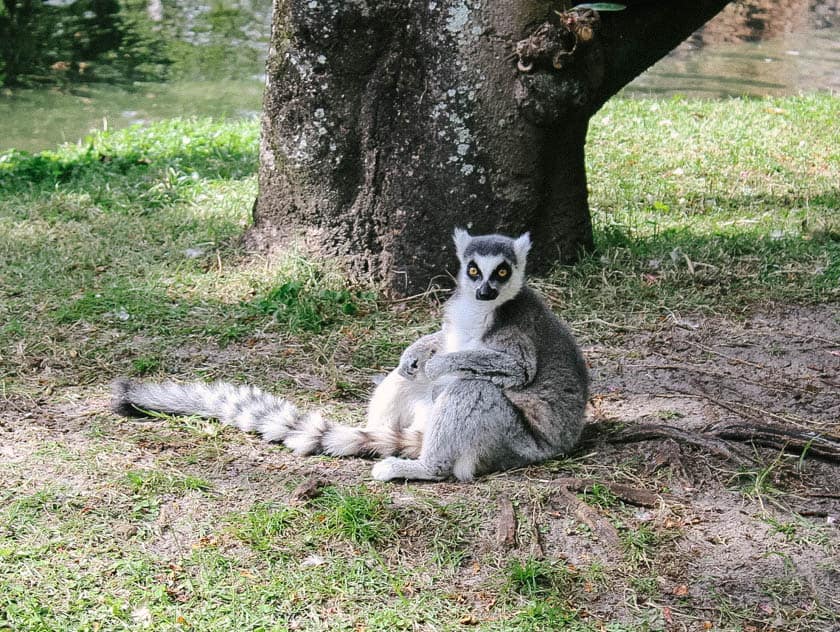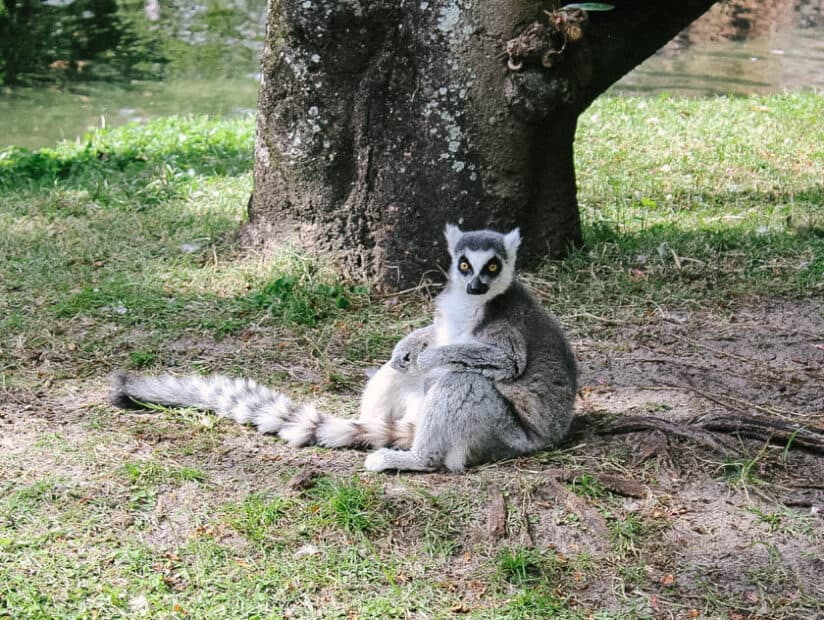 ---
Brown Collar Lemur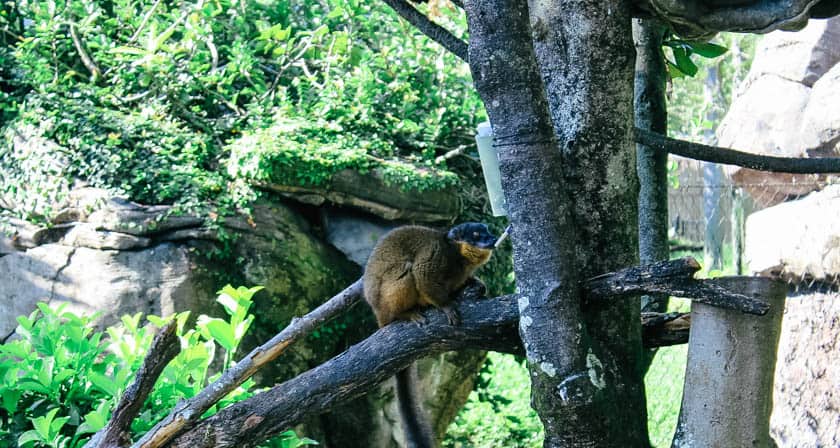 ---
African Porcupine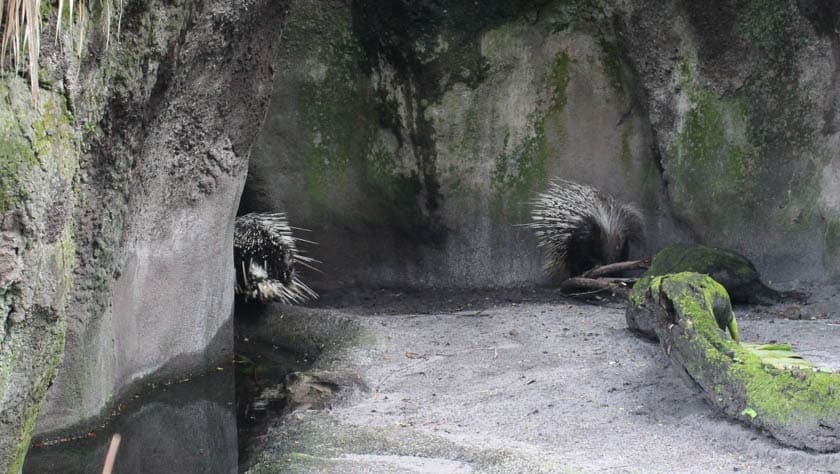 ---
Giant Tortoise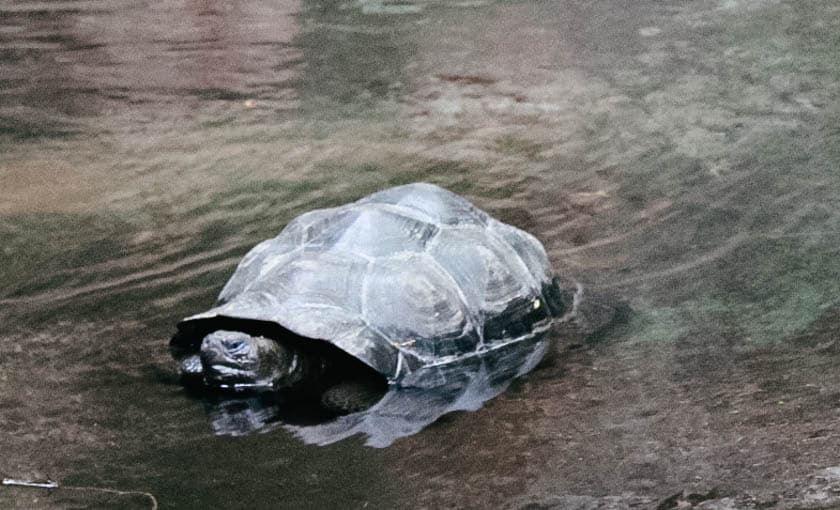 ---
My favorite animal on the Discovery Island Trails? This one is a hard pick, but I really enjoy seeing the otters when they are playing. If you happen upon them and they are out playing on land, you are in for a real treat.
The hardest animal that I have found to see are the lemurs. They sit on the far right-hand side of Disney's Tree of Life. Make sure you look closely. There are actually two enclosures that sit next to each other. One has a brown lemur, and the other one has a grey one.
While I can't list every animal you can expect to see on the safari ride, I can cover the highlights below. Make sure to check out the full review for a ride through with tons of photos of the safari. This attraction is home to over 34 different species of animals. It's truly an amazing experience that's worth doing at least twice on your Disney park day.
White Rhinos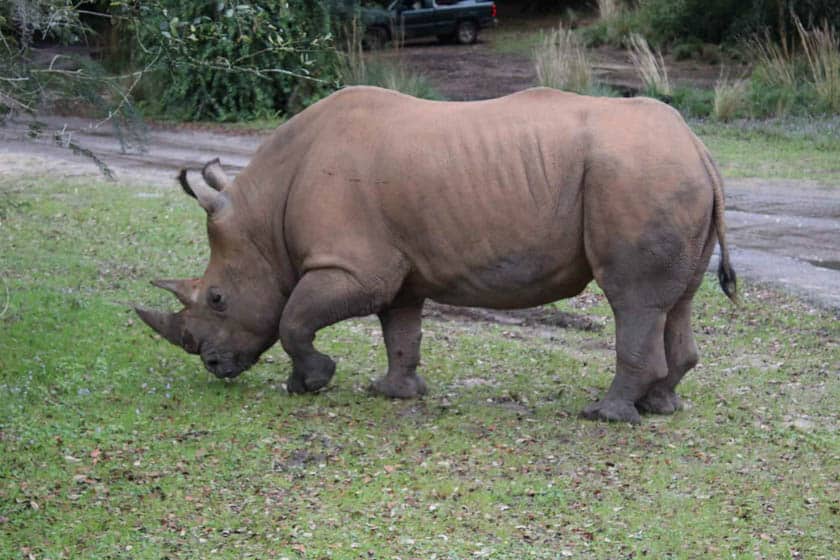 ---
Bongo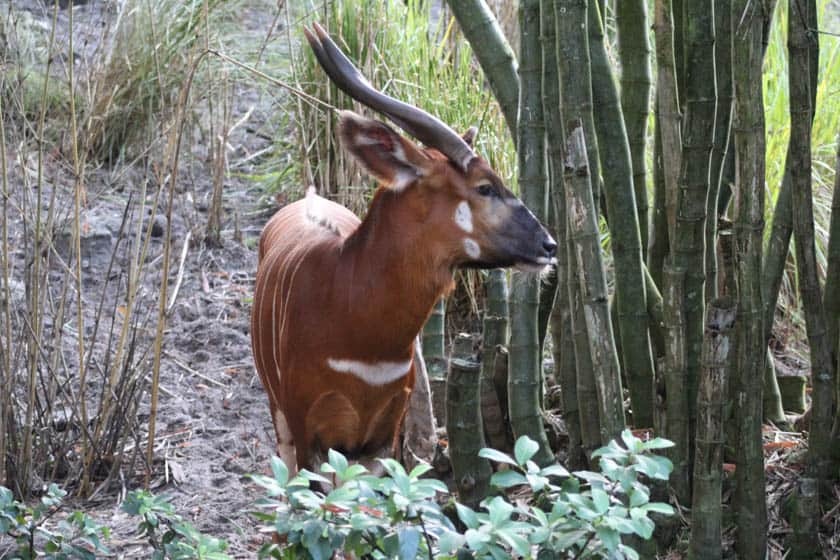 ---
Springbok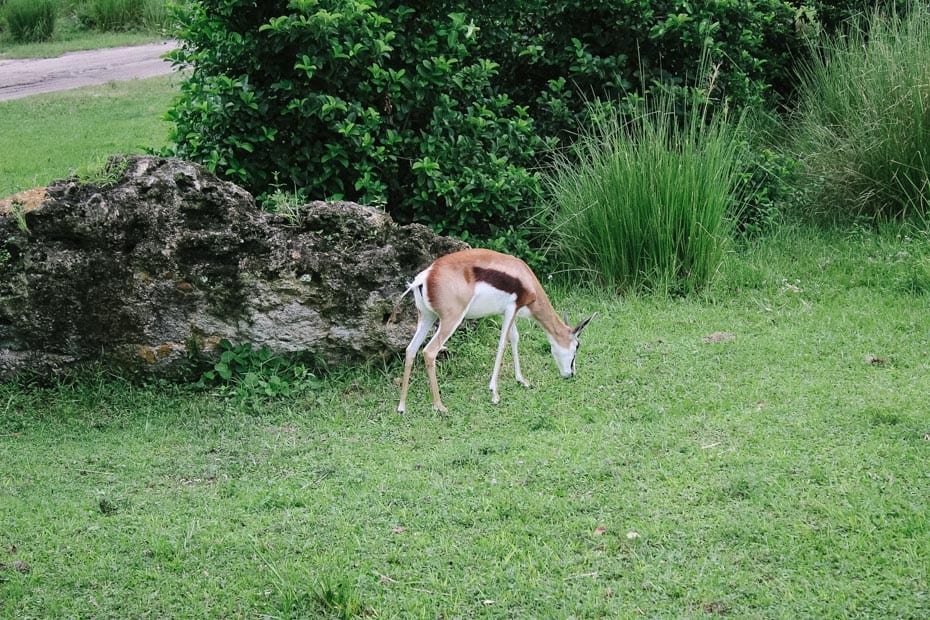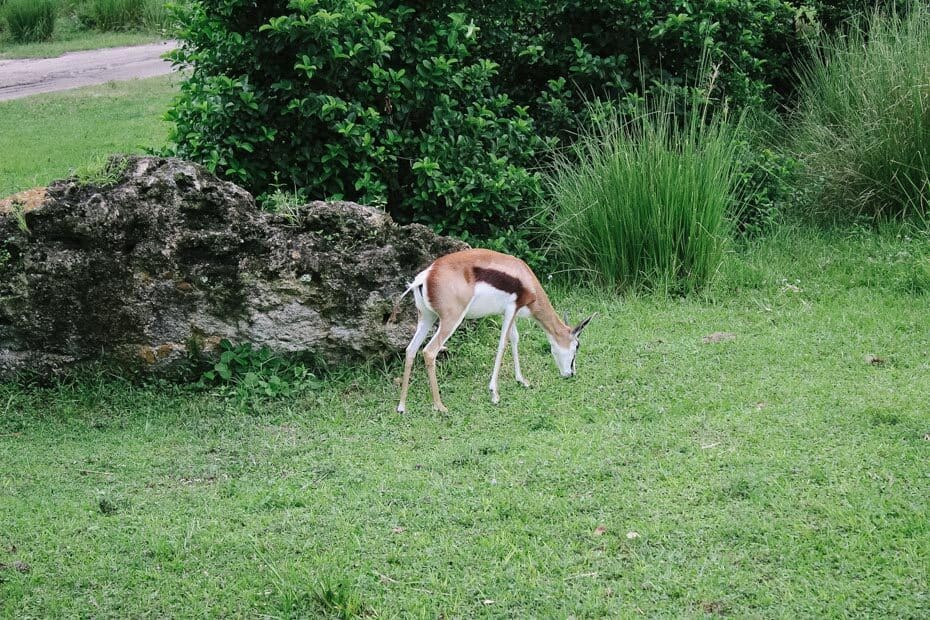 ---
African Wild Dogs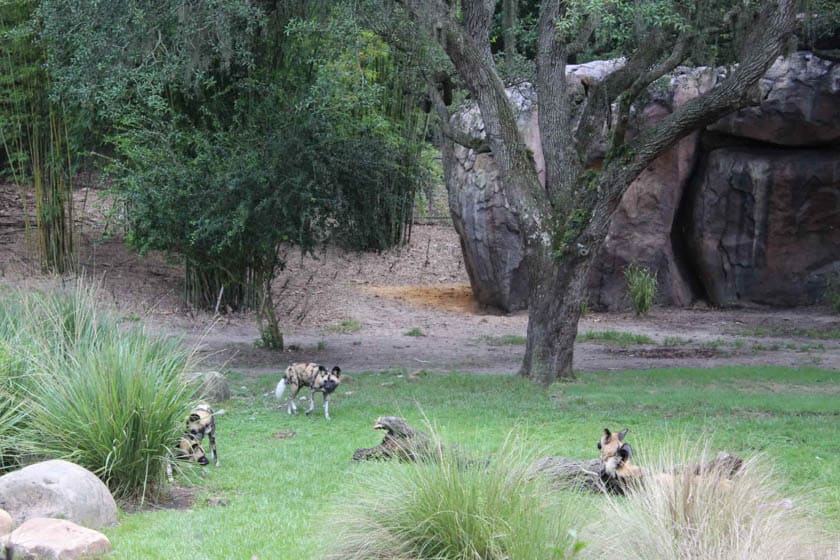 ---
Masai Giraffe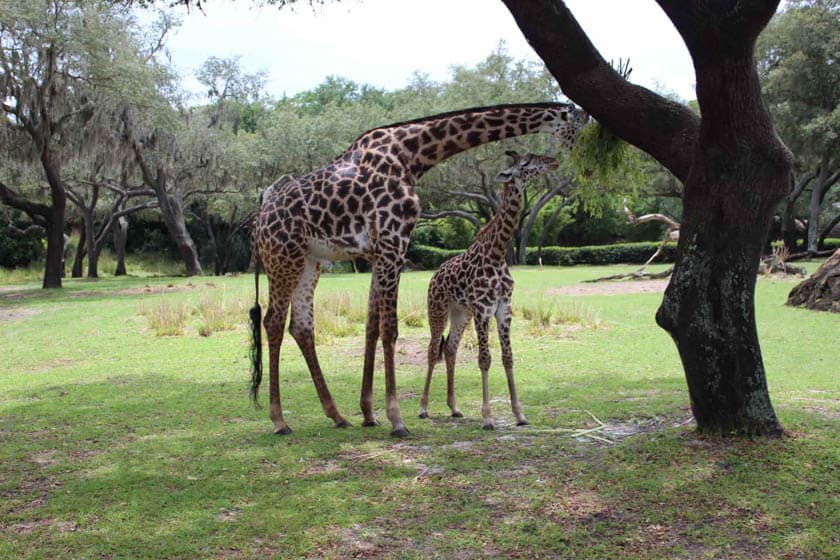 ---
Wildebeests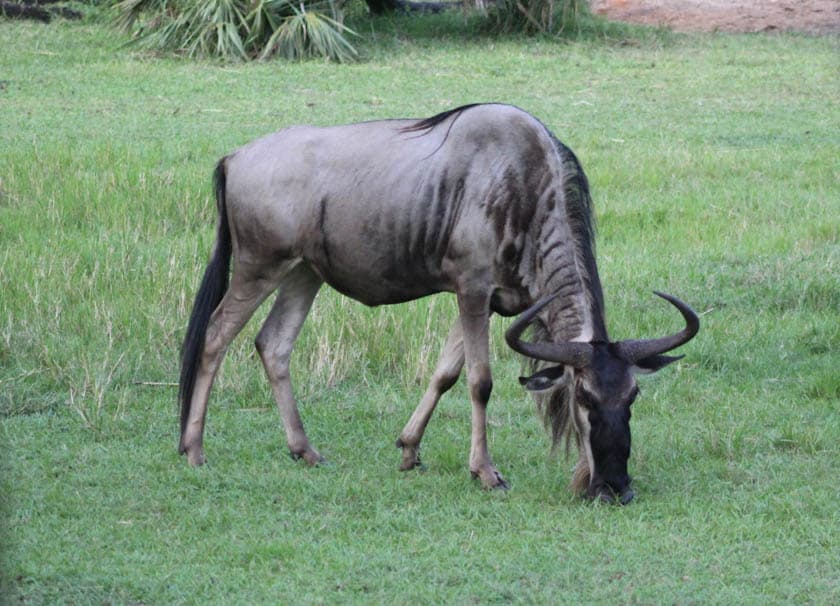 ---
Ankole Cattle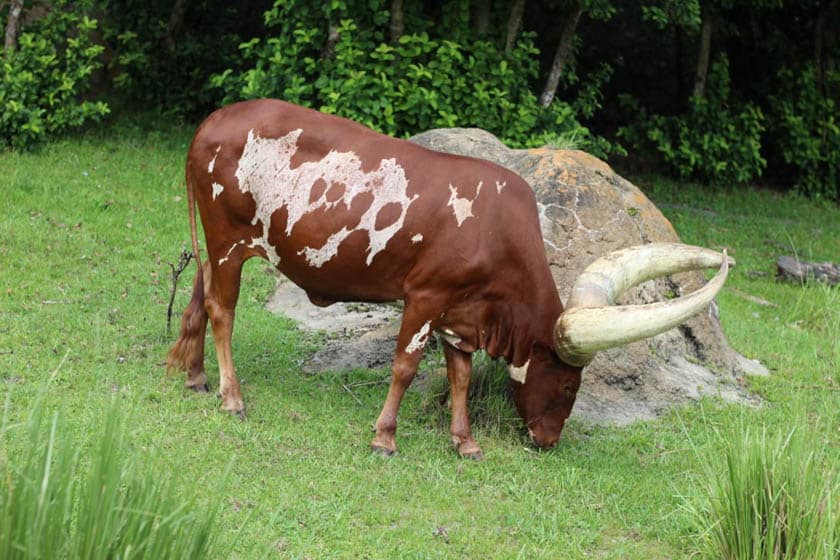 ---
Mandrills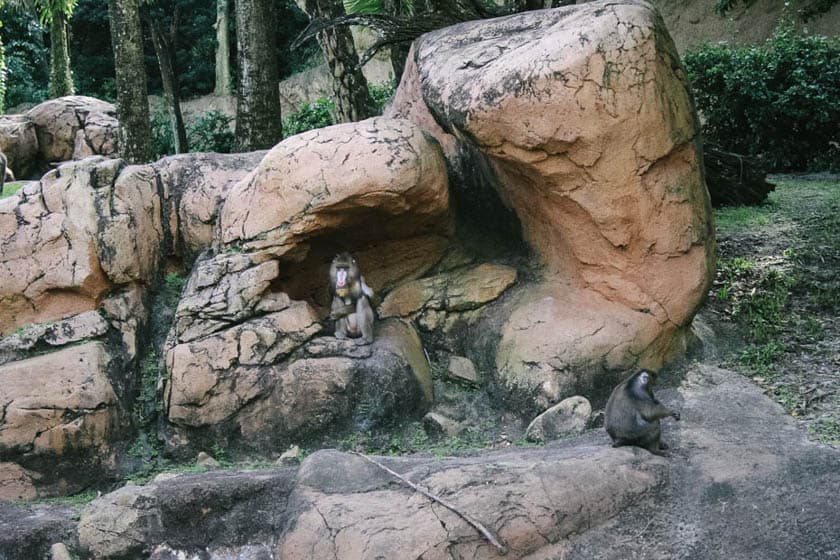 ---
African Elephants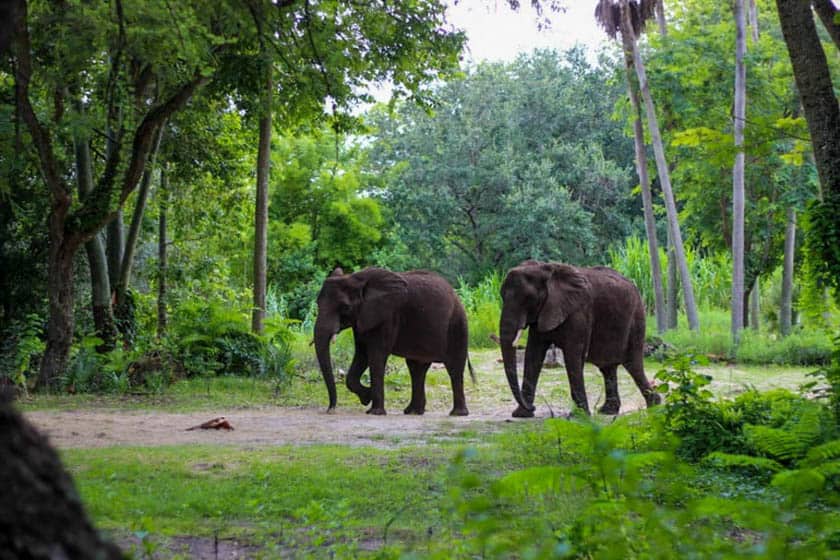 ---
Cheetah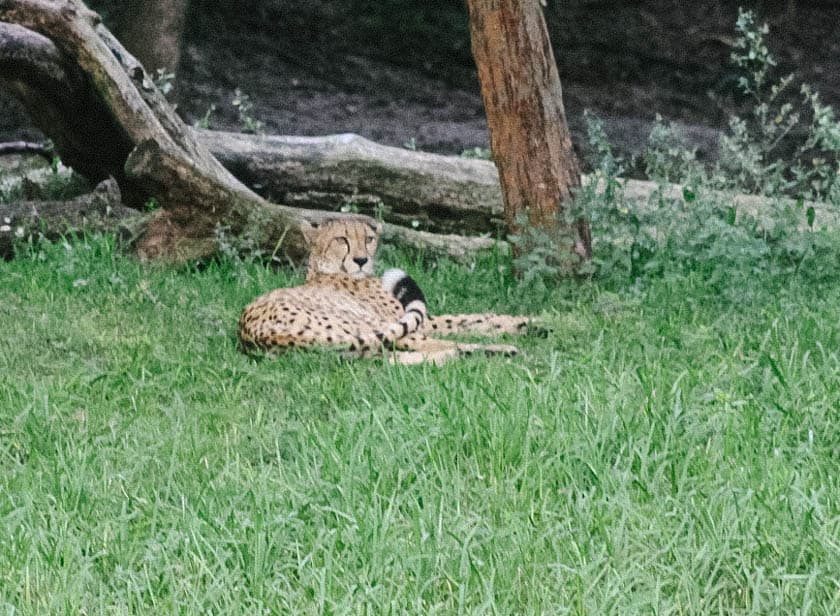 ---
Lion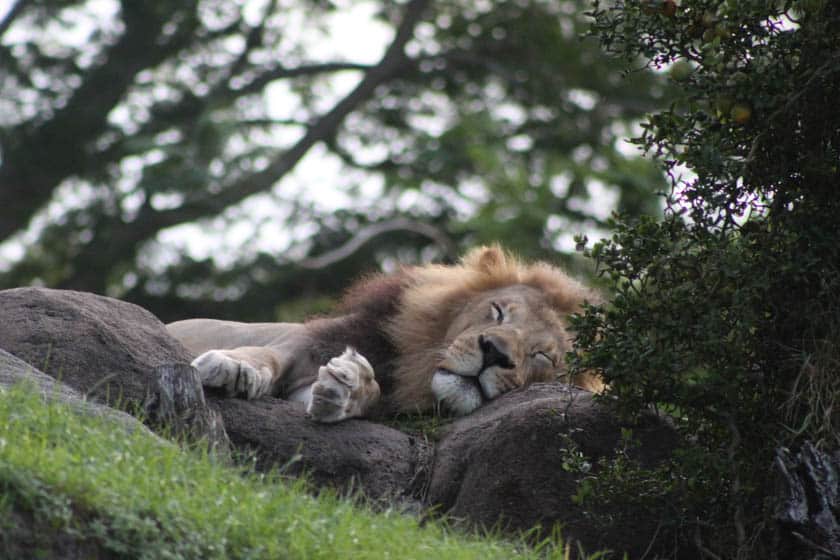 ---
African Hogs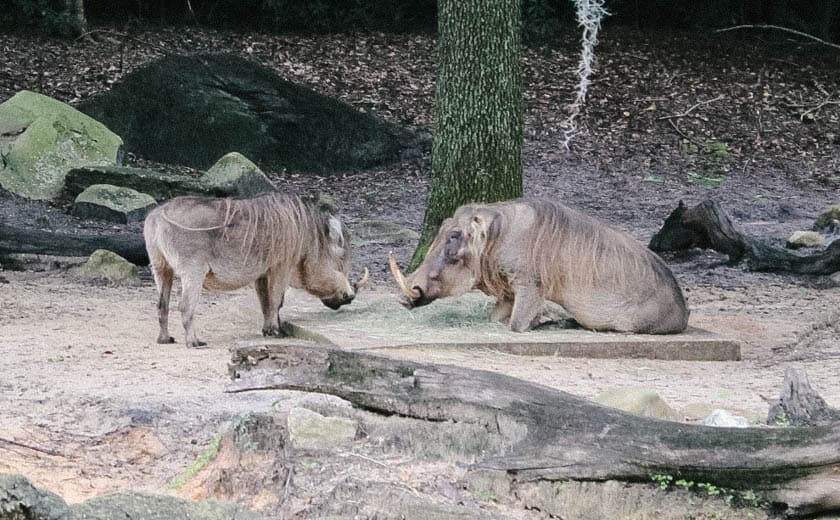 ---
Black Rhinos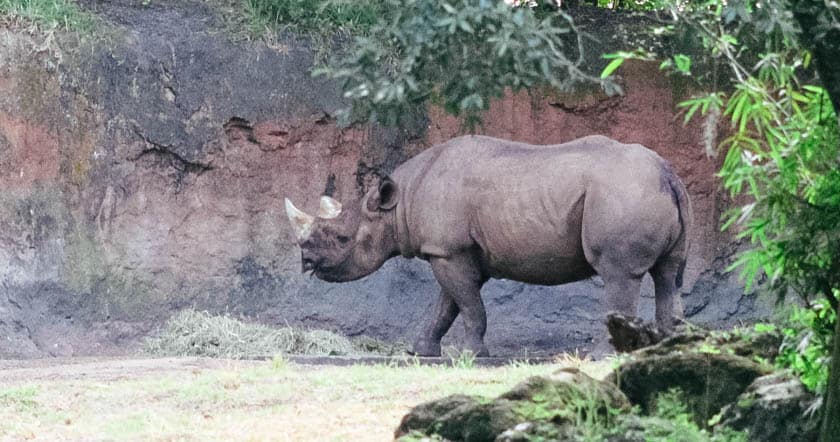 ---
Nile Crocodile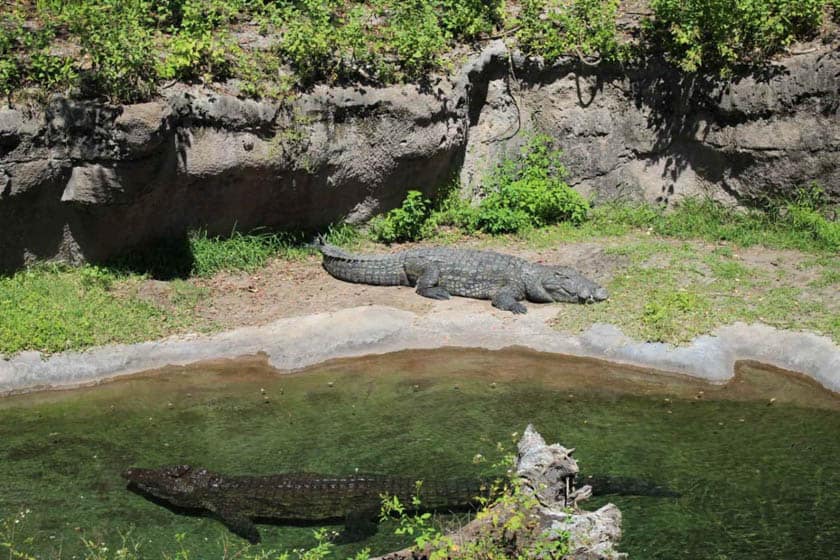 ---
Eland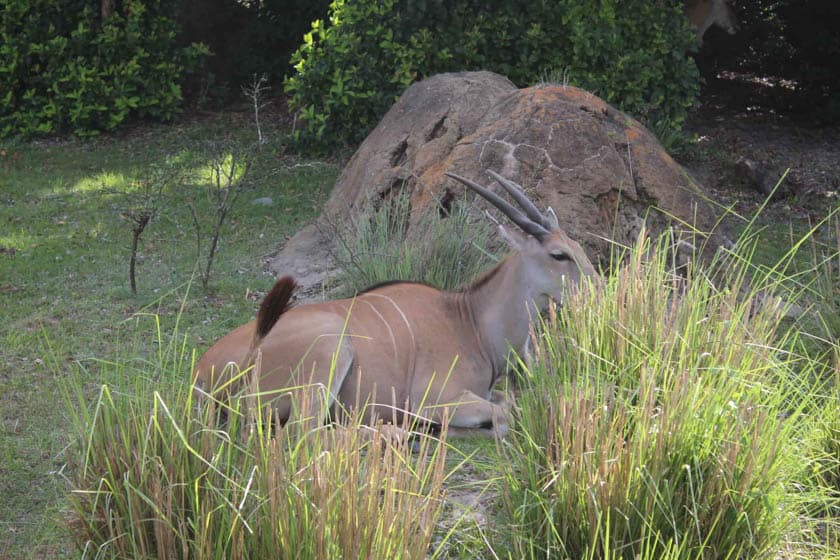 ---
Ostrich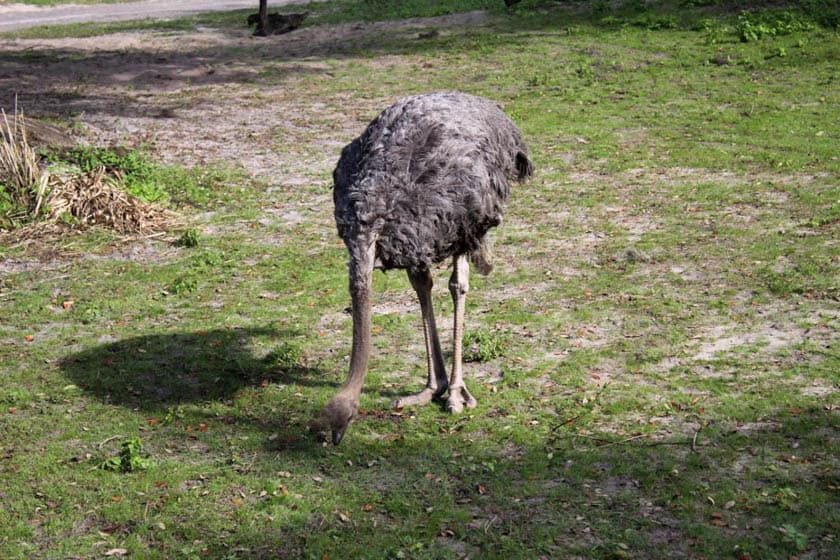 ---
Bontebok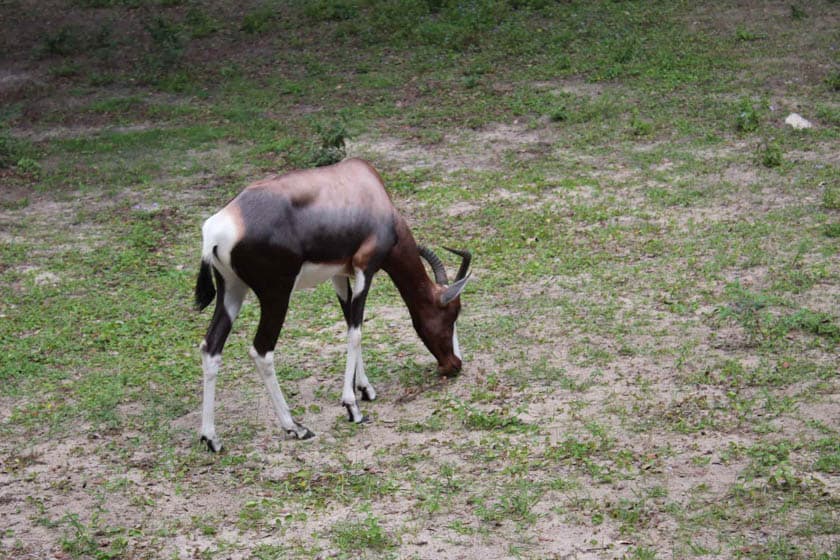 ---
Sable Antelope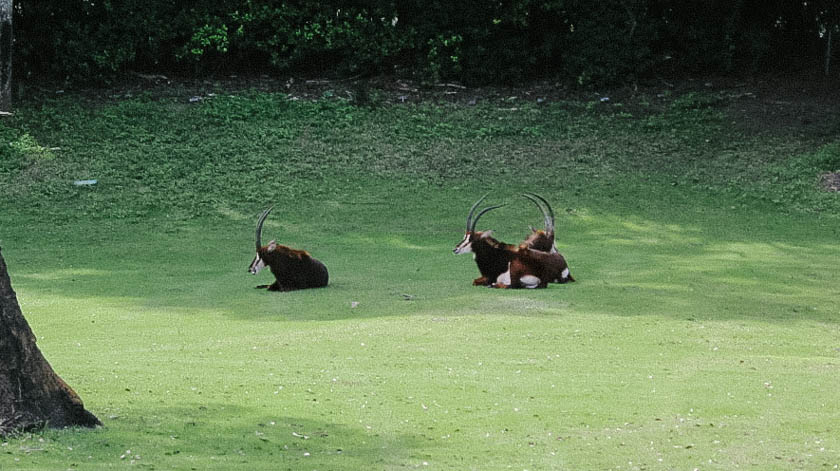 ---
Hippopotamus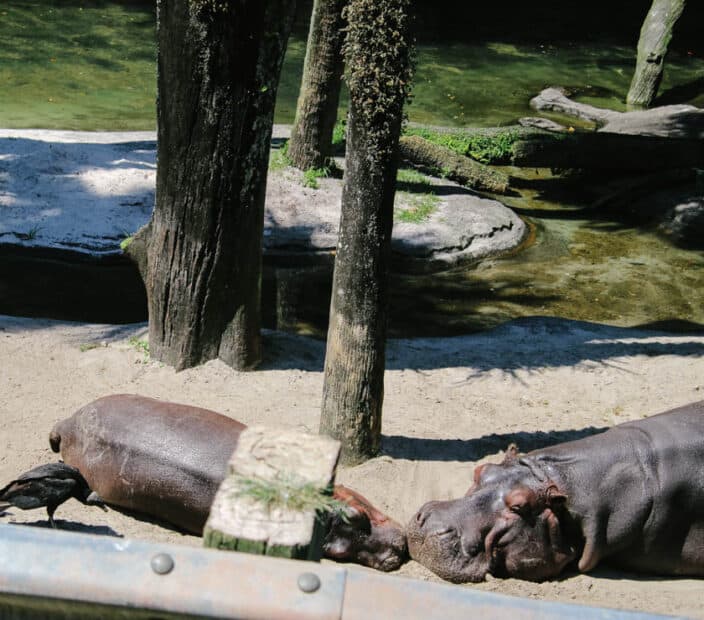 ---
Pink Backed Pelican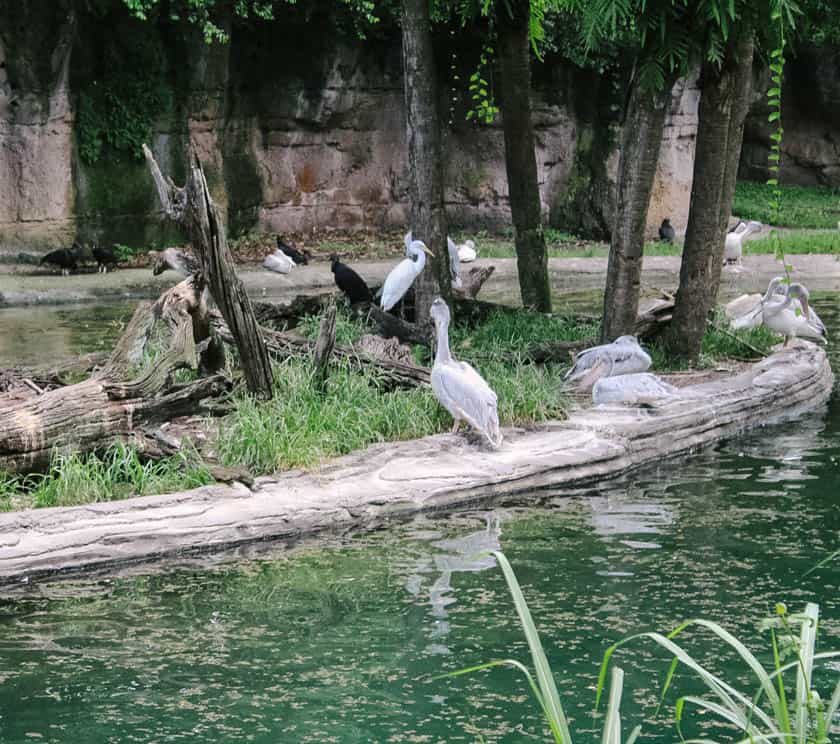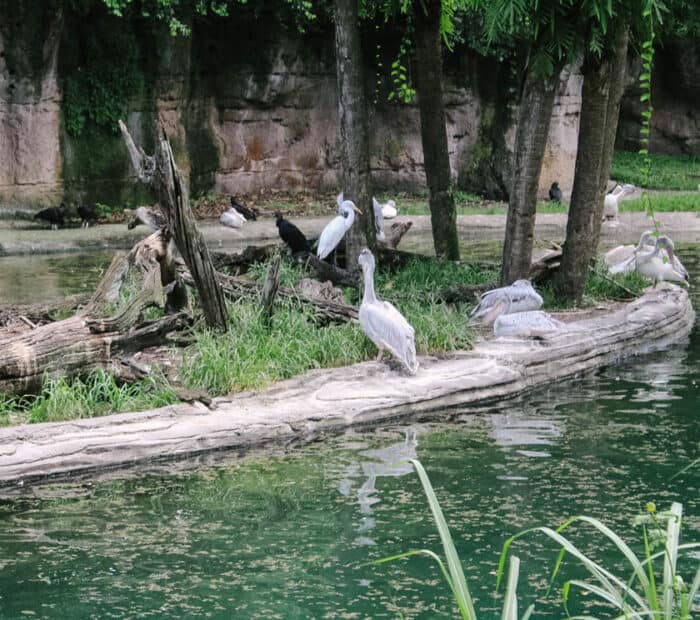 ---
Flamingos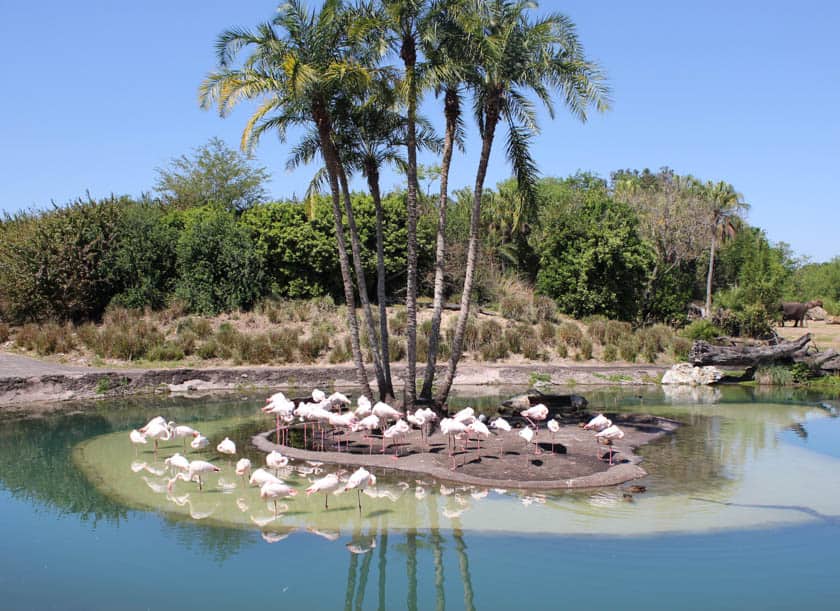 ---
Again, these are just a few of the Disney animals you might see on safari. My favorite Kilimanjaro Safari animal is the Springbok.
The best seat on the safari is on the left-hand (driver) side of the vehicle. You'll have a better opportunity to see the elephants, mandrills, cheetahs, and lions from this side. But it's not the end of the world if you are seated on the opposite side.
When you exit the attraction, I advise experiencing Gorilla Falls Exploration next. The entrance will be on your right after exiting your safari vehicle. It's also where you'll have the opportunity to see gorillas!
If you have had a chance to watch the Animal Kingdom series, you'll know there's a full episode about the gorillas and baby Grace. She'll be celebrating her second birthday this Spring and is the youngest gorilla on the trail.
Colobus Monkey's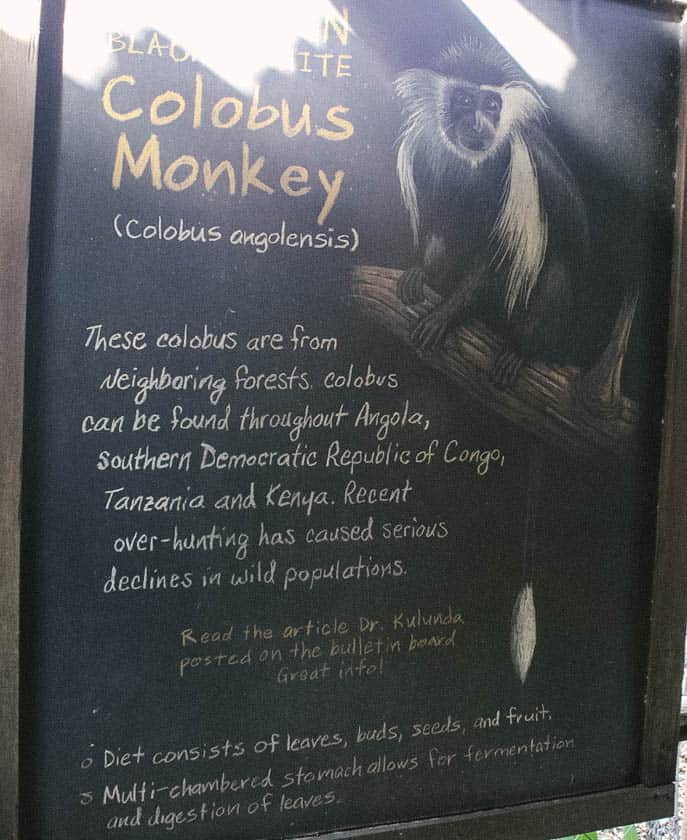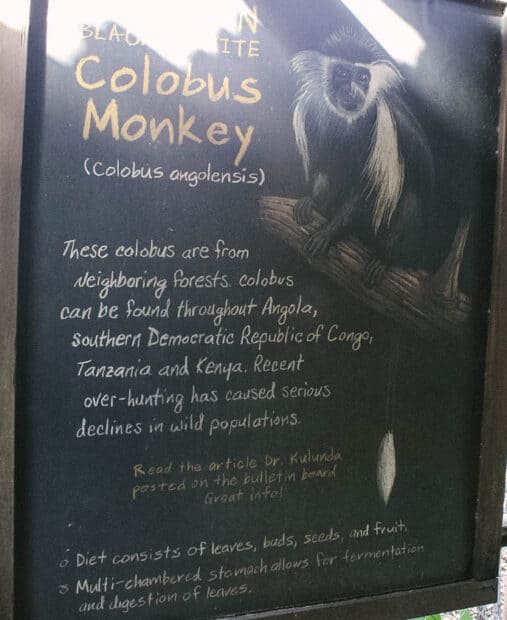 ---
Okapi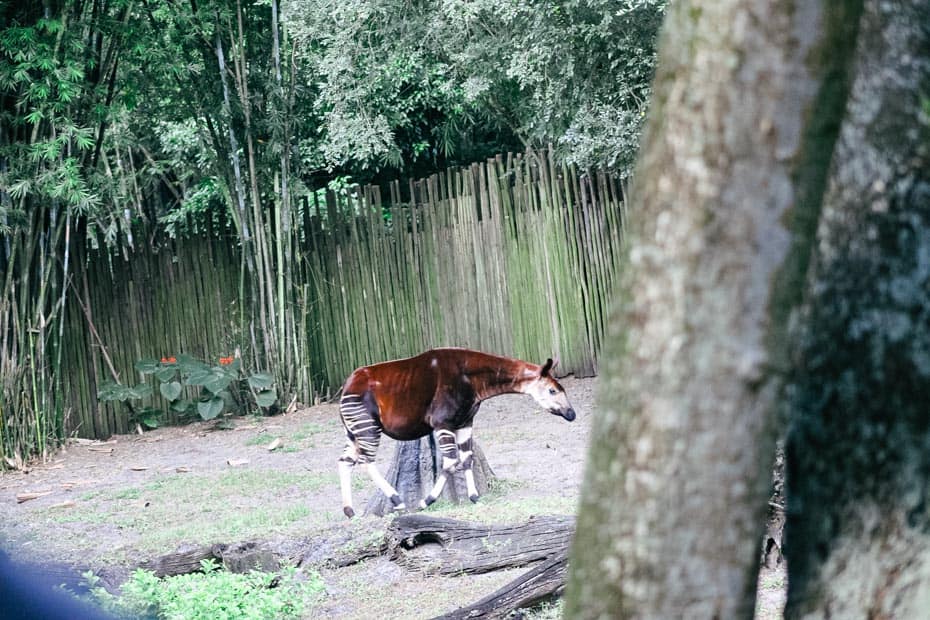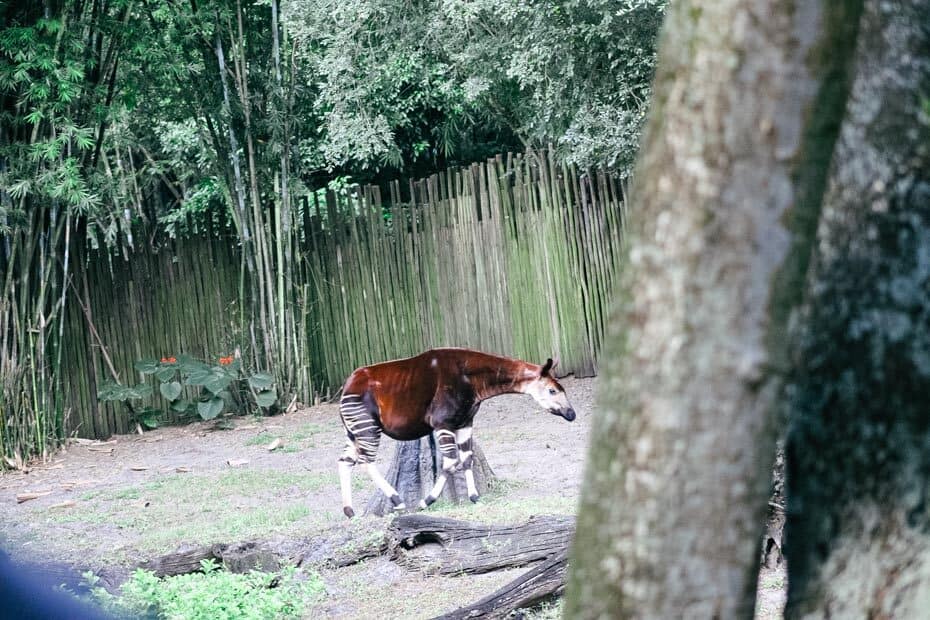 ---
Hippopotamus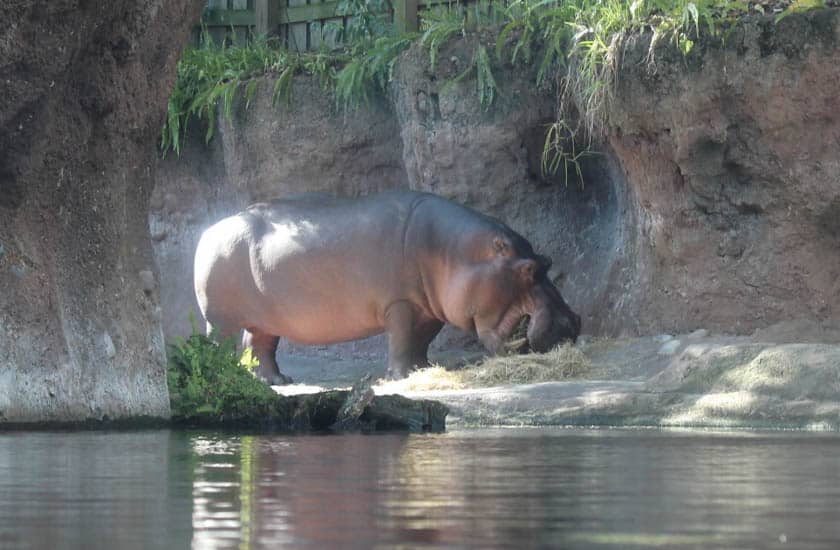 ---
Gorillas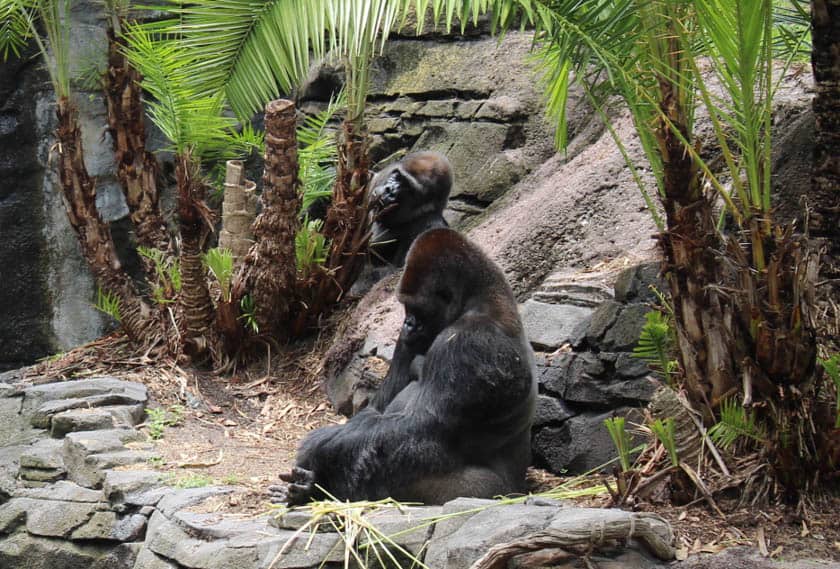 ---
Meerkats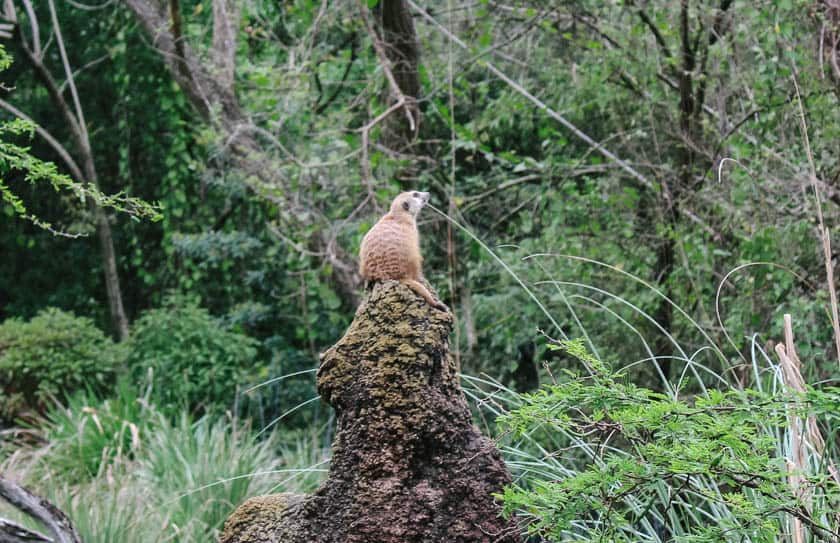 ---
Grevy's Zebra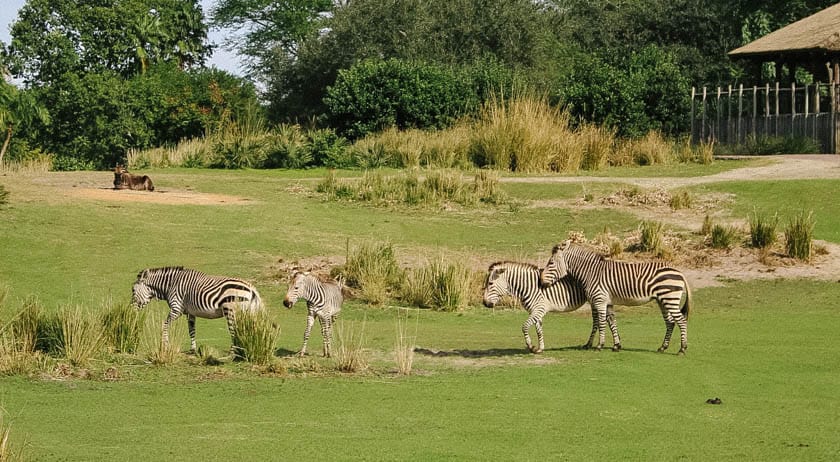 ---
Birds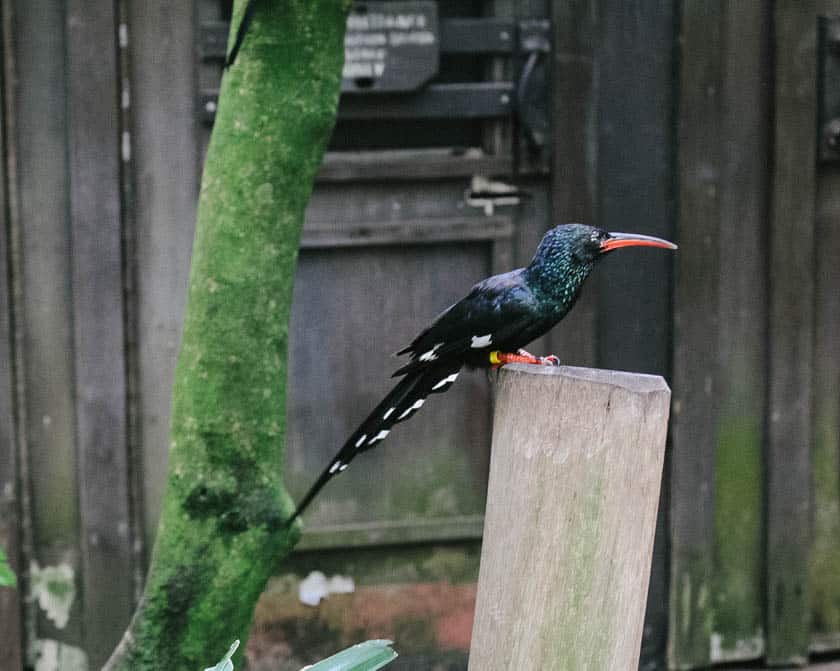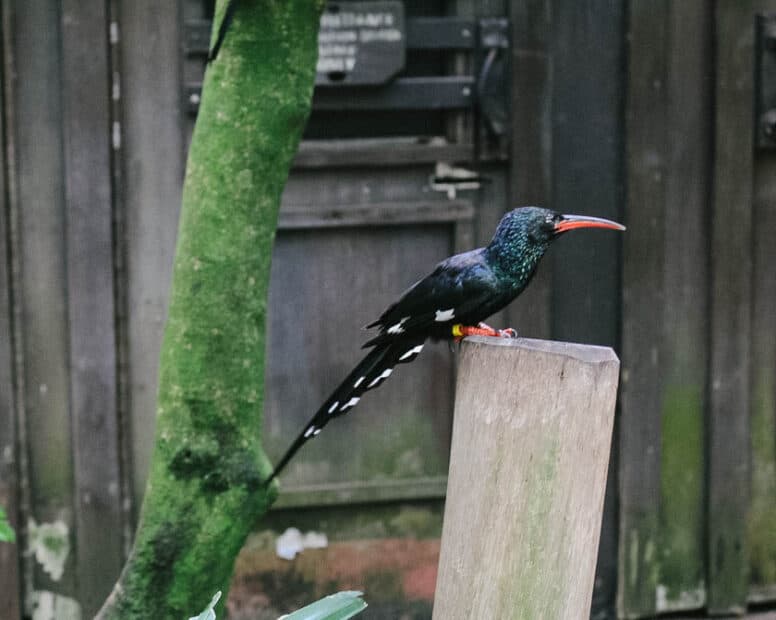 ---
When you enter the trail, you'll have a chance to see quite a few different animals. Some of these areas serve as double viewpoints for the safaris. For instance, if the Okapi is out, most guests don't realize it's the same one that they just saw on the safari. You are just looking at it from a different angle where you can't see the actual safari, and they can't see you.
There are often more zebras available in the savanna viewing area here than what you might see on the safari.
My favorite animals in this area are the gorillas. They have a unique habitat here at Disney's Animal Kingdom park. One of the animal care guides told me that the gorillas can tell by the angle of the sun when their day is almost done. They usually begin to line up in one area to go in for the day as the sun sets. They know it's time for their daily treat. Imagine that.
The next trail featuring animals is the Maharajah Jungle Trek. The big draw here is the Sumatran tigers. As mentioned earlier, they often can be found napping the later the day gets. Your chance of seeing them in action is greater before lunchtime.
The trail is also home to a lazy dragon, macaques (very entertaining Old World monkeys), real hanging bats, various savanna animals, and a tremendous bird sanctuary.
Komodo Dragon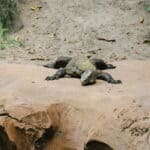 ---
Lion Tailed Macaques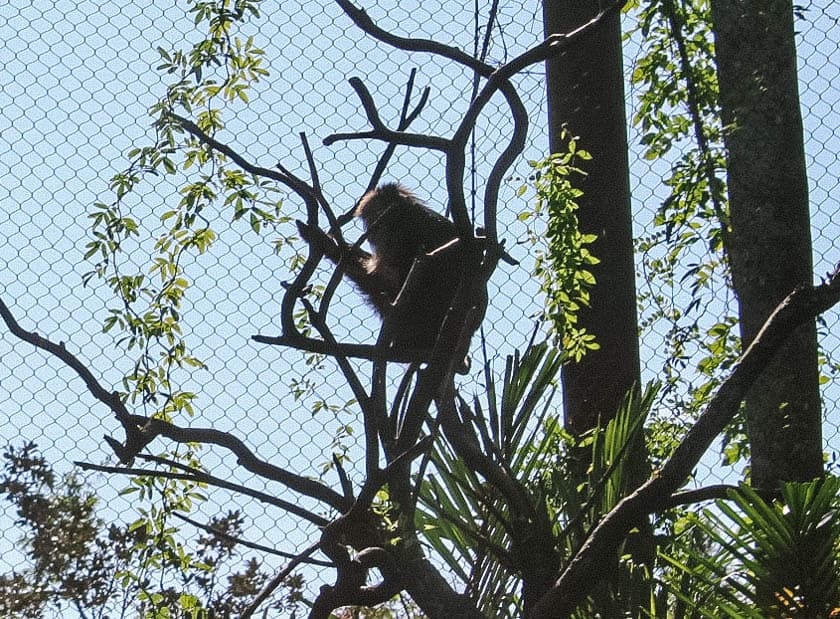 ---
Bats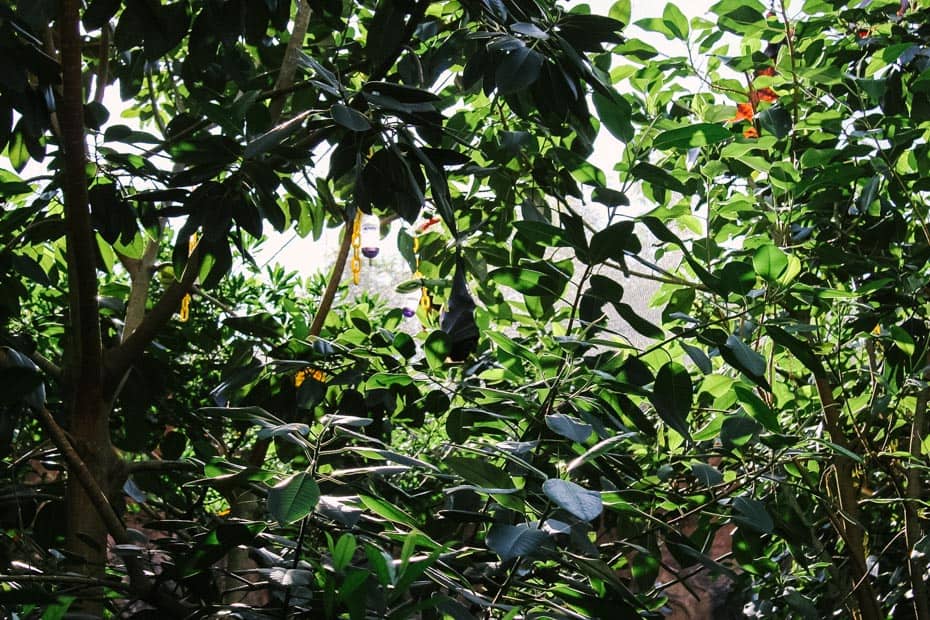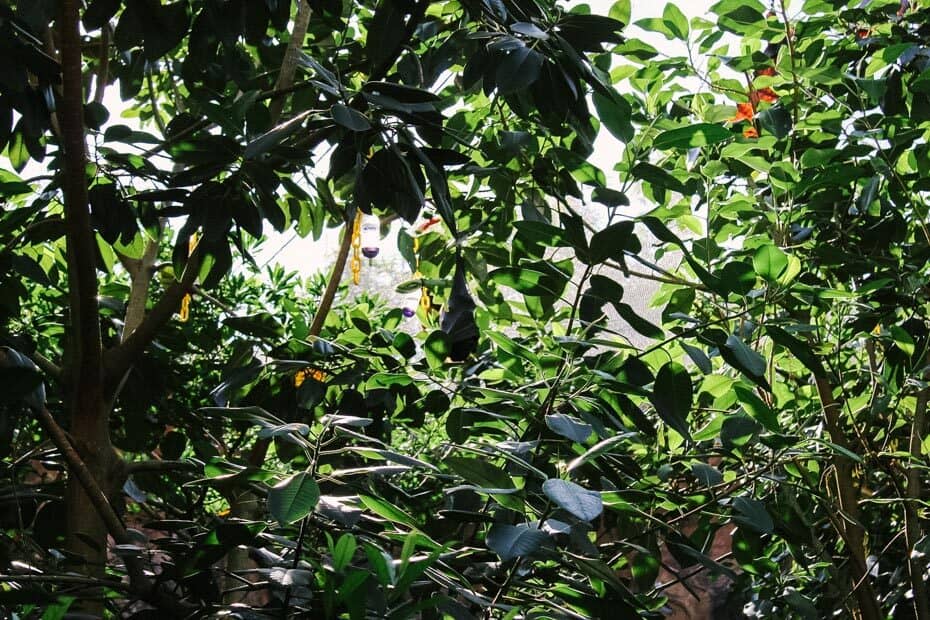 ---
Tree Monitor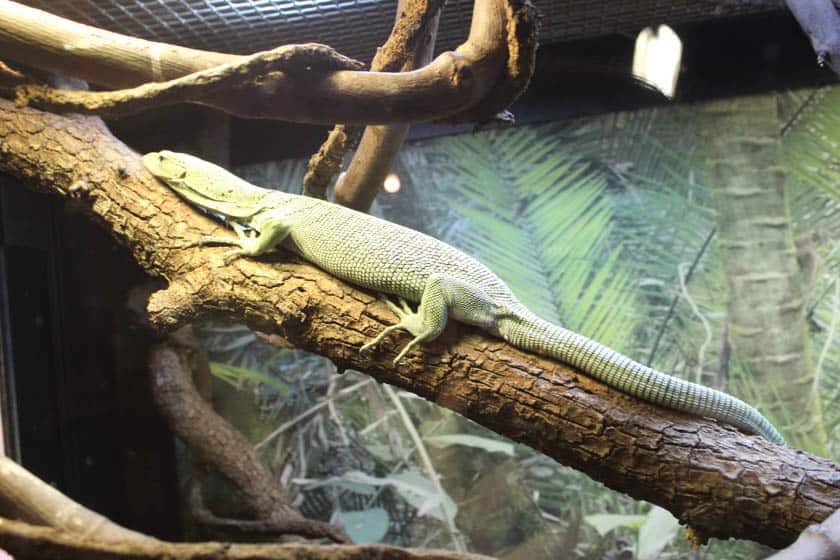 ---
Skink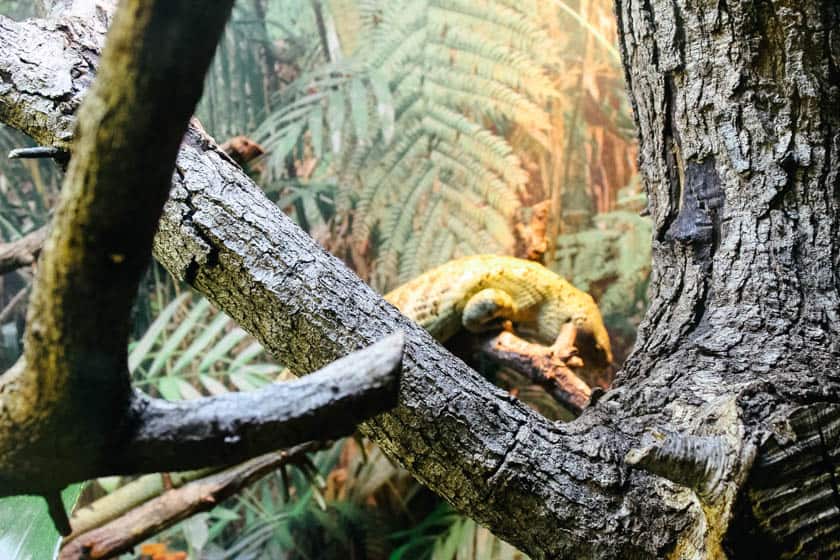 ---
Sumatran Tigers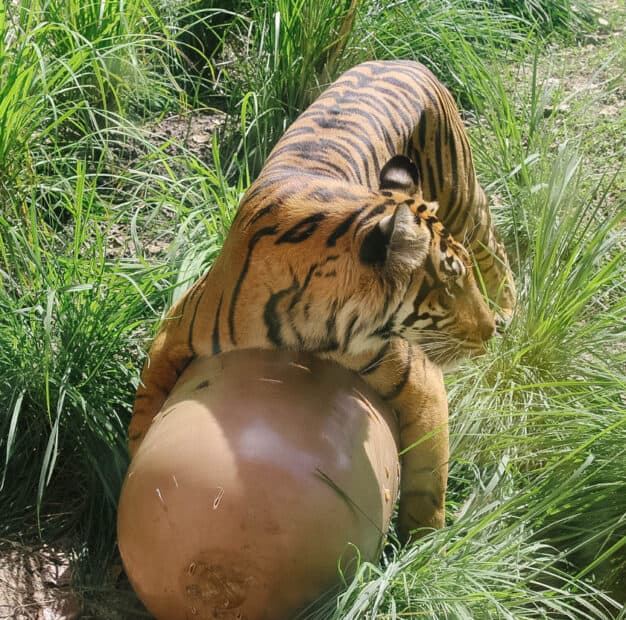 ---
Water Buffalo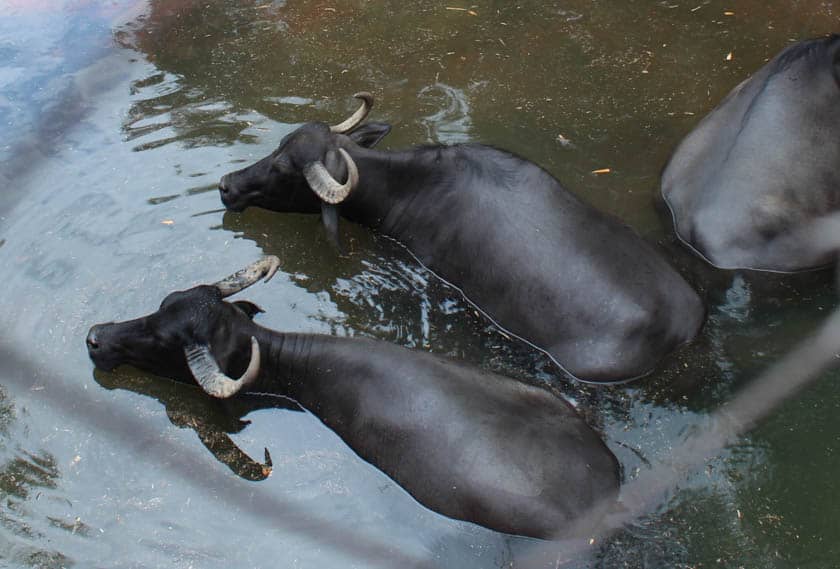 ---
Birds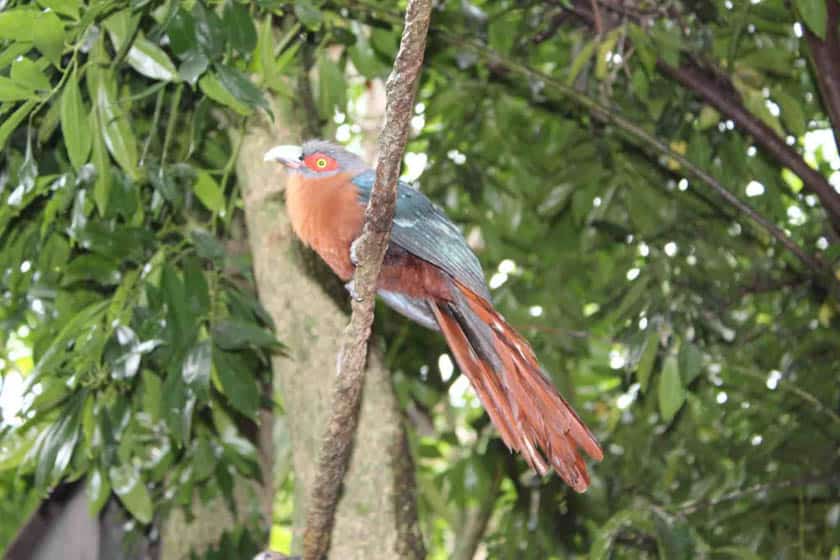 ---
The tigers are a favorite here for most guests, including me. However, if you have the time, I encourage you to really explore the trail in its entirety. It's extremely peaceful and includes beautiful artwork in the form of murals along the way.
Bird lovers will want to take their time in the sanctuary toward the end. There's so much more than meets the eye here if you take the time to look a bit closer. I'm always amazed at the variety of birds hiding in the foliage.
Animals in Disney's Animal Kingdom's Asia
Additionally, you'll find two different gibbons habitats in Asia close to the entrance of Kali River Rapids. The first is the Siamangs, which are located on the main walkway between Asia and Expedition Everest.
Gibbons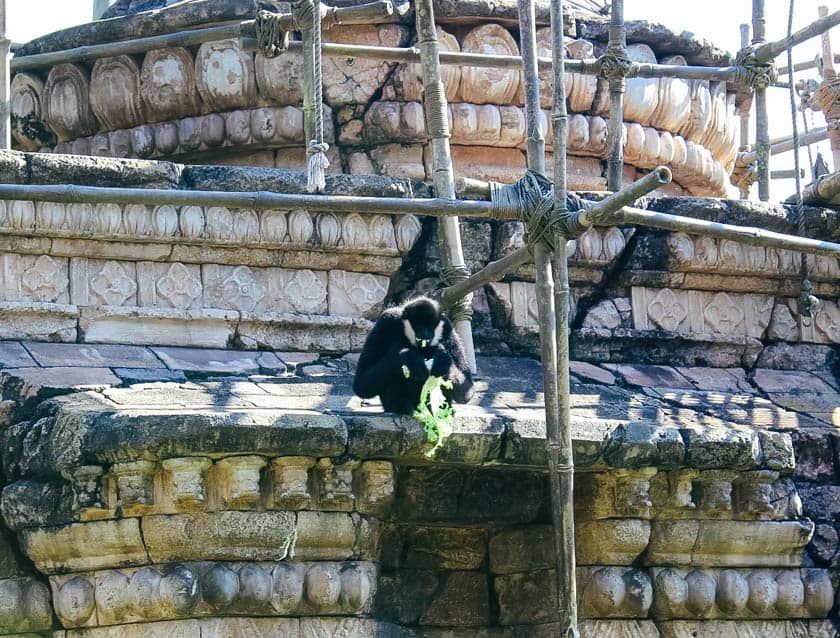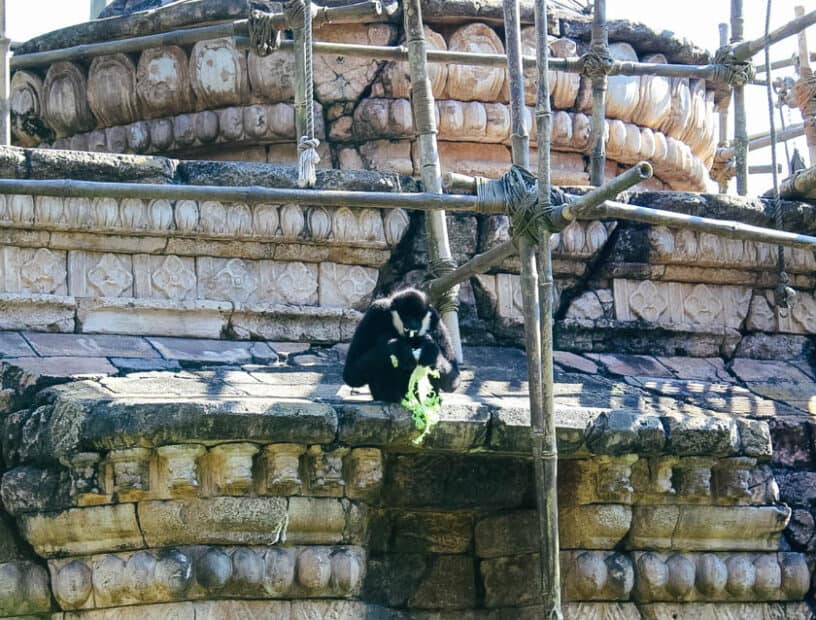 ---
Siamangs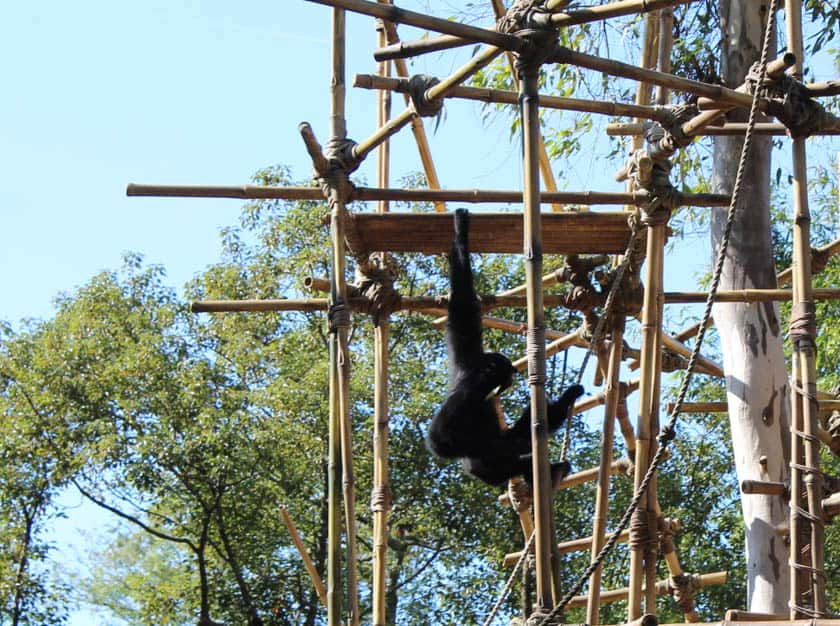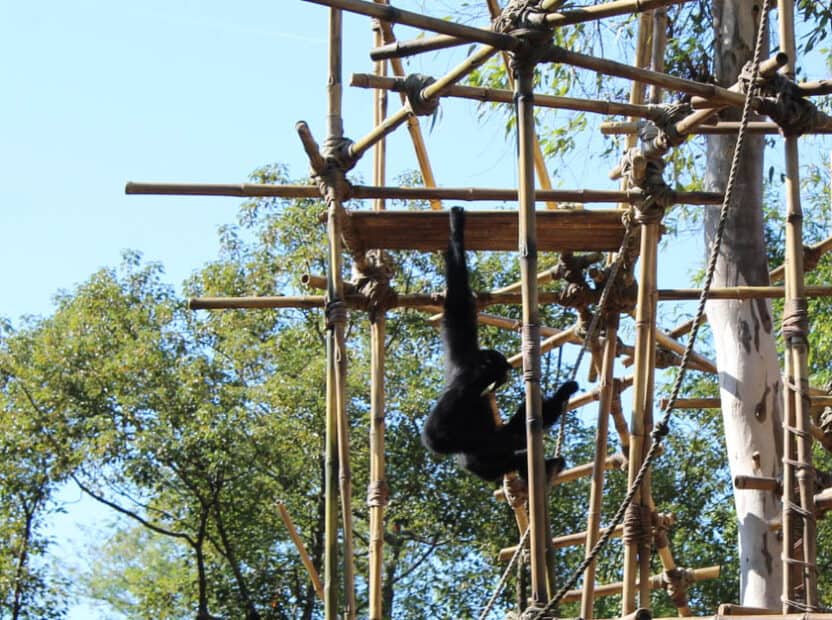 ---
The other habitat sits a little further back close to Maharajah Jungle Trek and offers white-cheeked gibbons. There are often a few of these that are a solid golden color. The gibbons are very entertaining if you'll take a few moments in passing to pause and see what they are up to.
Dinoland U.S.A. Animals
You might be surprised to find a few animal viewing areas over in the Dinoland U.S.A. portion of the park. To me, these seem to be easily overlooked unless you are specifically looking for them.
Here are the ones you can expect to see.
American Crocodile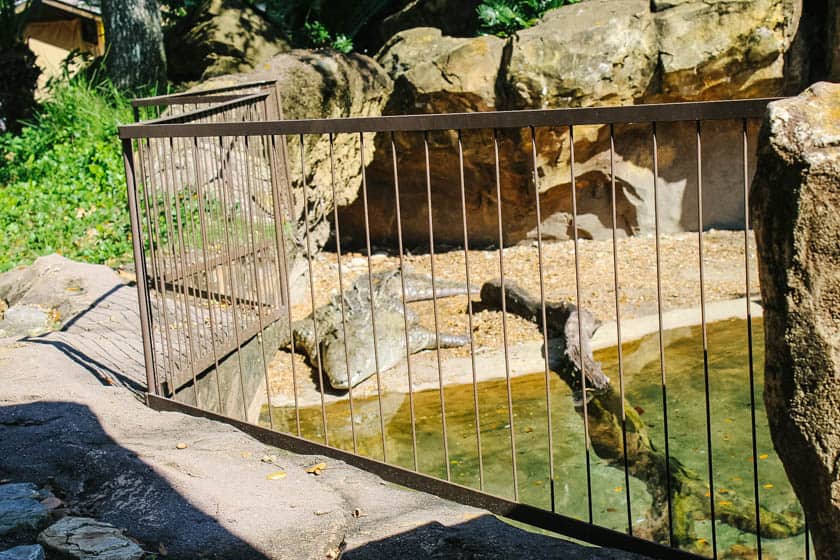 ---
Abdim Stork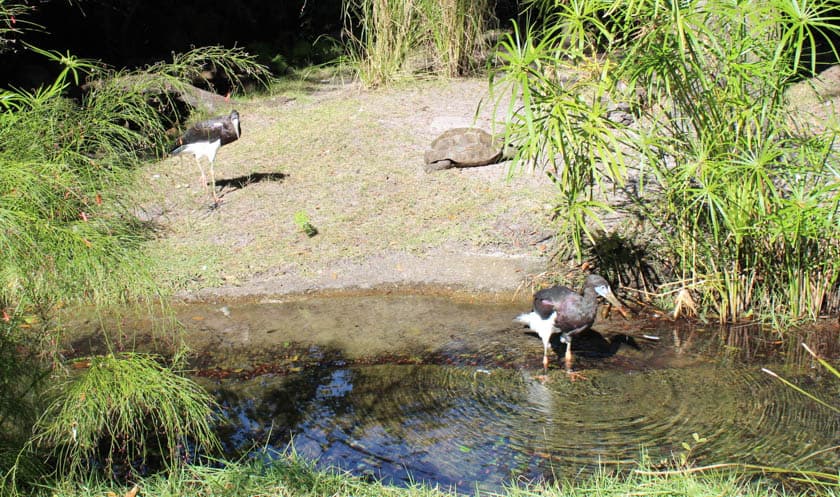 ---
Brown Tortoise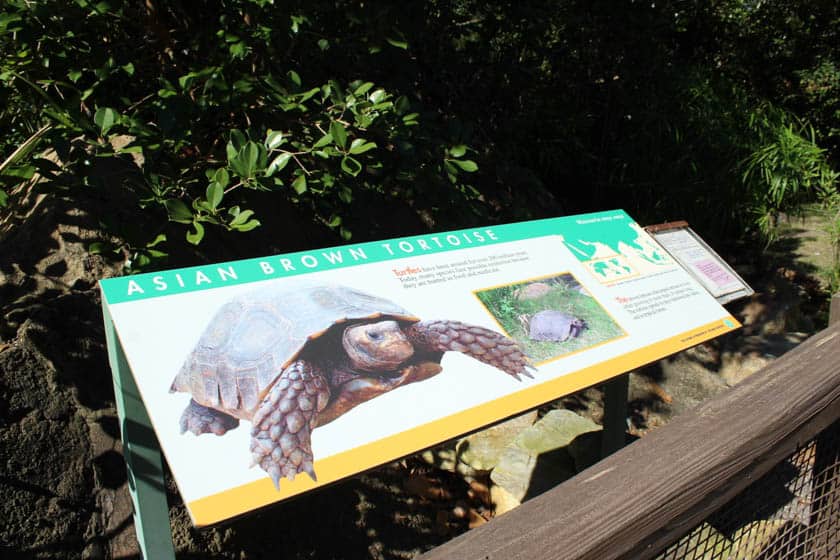 ---
The Abdim stork and brown tortoise share a habitat. If you notice, the photo with the birds above actually has a brown tortoise in it toward the middle. The brown shell tends to blend in with the landscape.
The American crocodile is fairly interesting to see as well. You can get a pretty close look at it when there are not many guests crowding around.
The park's map also lists Tyrannosaurus Rex as an animal highlight in Dinoland. There is an interesting story behind the fossil. Dino-Sue is a replica of the largest (and most complete) T-Rex fossil found to date. The original fossil was unearthed in South Dakota in 1990 and is on display at the Fields Museum in Chicago.
Our last area of the park to observe animals is very kid-friendly. It also requires a train ride to access. Rafiki's Planet Watch has a friendly area called Affection Section that serves as a petting zoo.
Pineywod Cows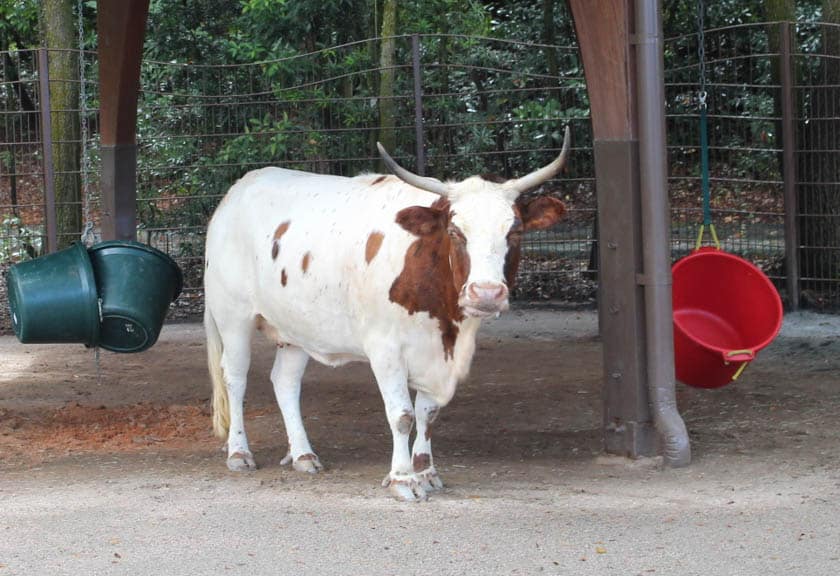 ---
Sheep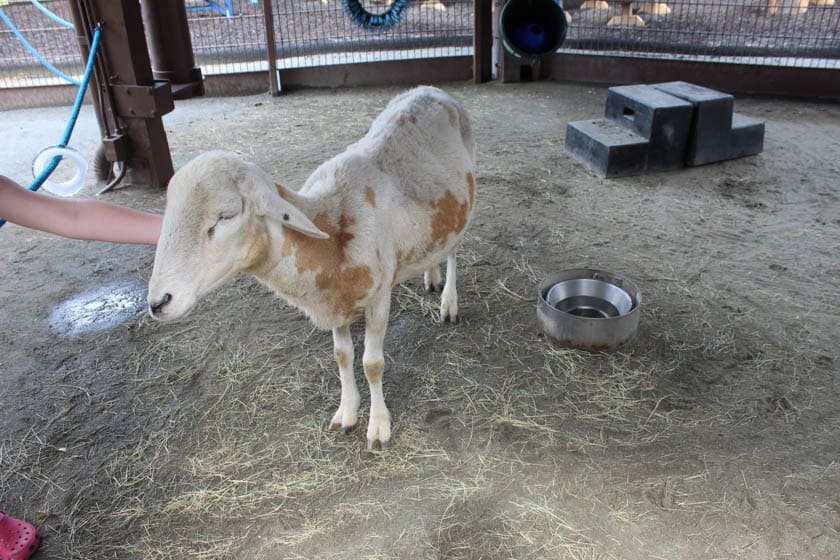 ---
Goat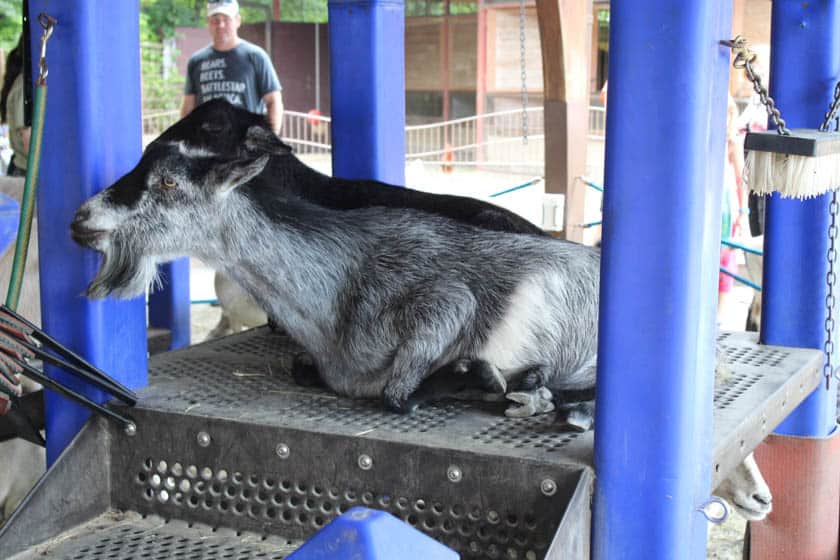 ---
Inside the Conservation Station area, you'll also encounter a large variety of different species, including reptiles and insects. Below are some of the things you'll see.
African Bullfrog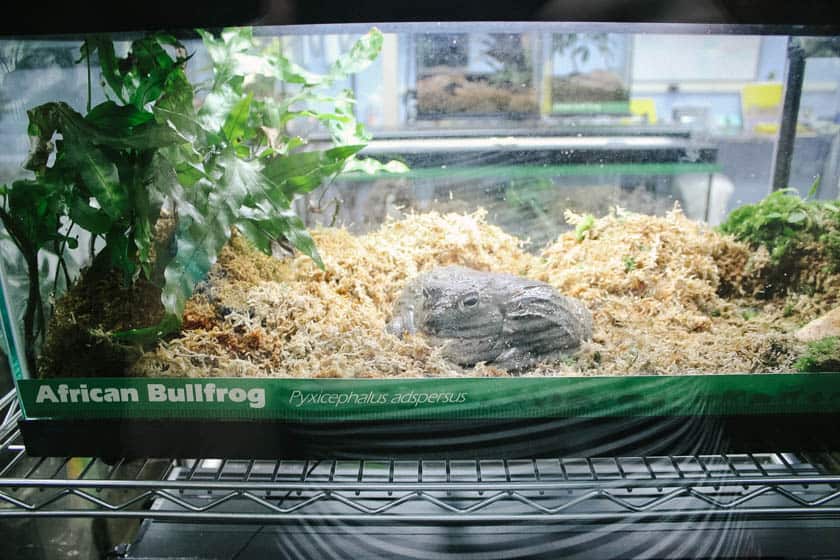 Eel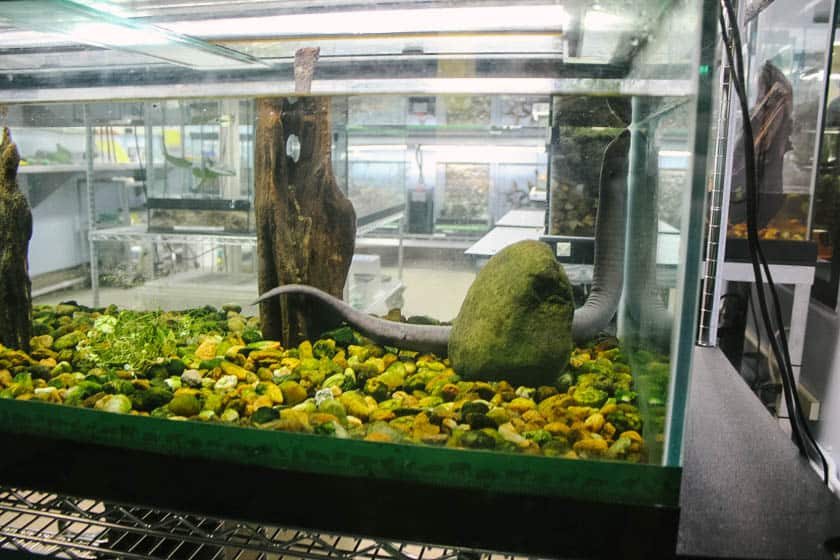 Tarantula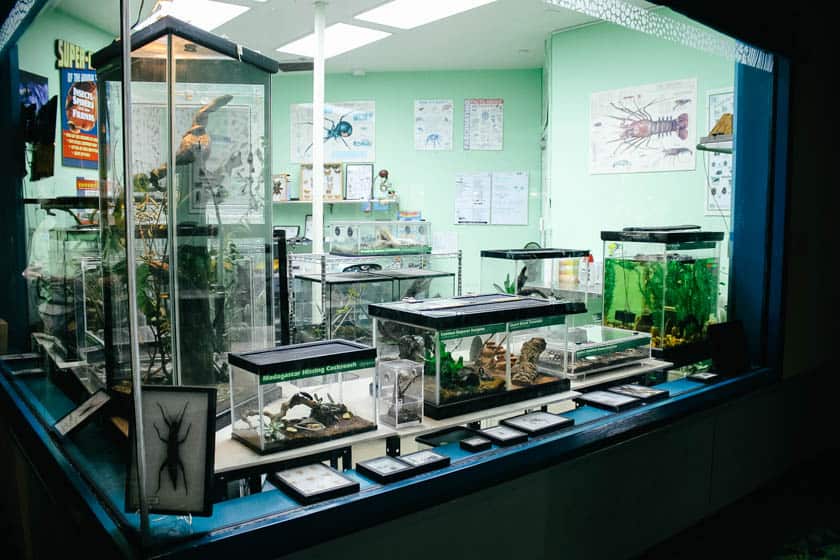 Final Thoughts on the Animals at Animal Kingdom
Hopefully, this guide has given you a good idea of what animals you can find at Disney's Animal Kingdom. Most will agree, that a day spent here is unlike what you would you expect from a park like Magic Kingdom or Disney's Hollywood Studios.
And that's okay. Where else could you visit and have the opportunity to see so many animals? Including some that are even listed on the endangered species list? And still be able to visit other theme parks with major thrill attractions all in a week's vacation?
You might also have noticed I mentioned my "favorite" animals here and there throughout this review. This was done intentionally to encourage you to pick out your favorites. Or better yet, to get you to encourage your family to discuss these things while touring the park.
Vacation is typically a time to let the world go and spend time with your loved ones. It's one of the things we all work so hard to provide for our families. Don't forget to savor these moments and the conversations that they foster. These are the kind of memories that will not be long forgotten.
Speaking of vacation, you might enjoy browsing our list of Walt Disney World Resort Reviews. And if you want to stay near the animals, you'll love a stay at Disney's Animal Kingdom Lodge (review).
Have fun finding the animals at Animal Kingdom park! Leave a comment below and let me know which ones you are hoping to see.
Planning a Walt Disney World or other Disney Destination vacation?
Our friends and travel partner, Firefly Travels, excels at doing Disney differently. You can fill out a plan your trip form on their website, and someone will reach out shortly to discuss the specifics.