The Maharajah Jungle Trek at Disney's Animal Kingdom
Maharajah Jungle Trek is an attraction located in the Asia section of Disney's Animal Kingdom. This walk-through trail offers an opportunity to see Sumatran tigers, the rarest of all species.
In this article, we'll take a walk through the Maharajah Jungle Trek at Disney's Animal Kingdom. In addition to tigers, you'll see a variety of other species on the trek.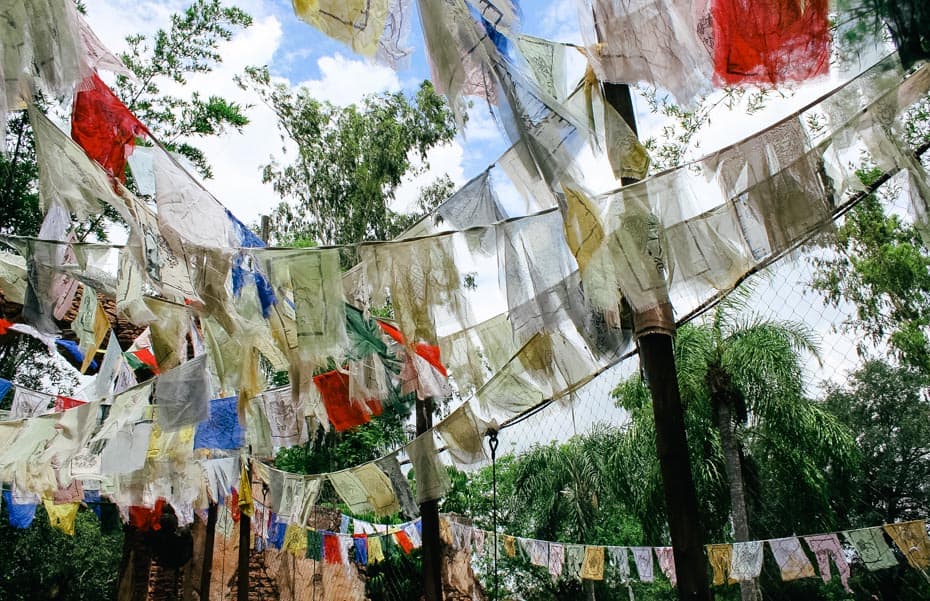 Here are a few need-to-know details for Maharajah Jungle Trek:
Maharajah Jungle Trek
Animal Kingdom

Location:

Asia

Height Requirement at Disney:

None

Genie+

NA

Ride Type:

Walking Trail

Seats Per Vehicle:

N/A

Disney Rider Switch:

N/A

Good For:

All Ages

Scare Factor:

None

Must-Do List:

Medium to High

Perfect For:

Animal Lovers

Special Mention:

Beautiful trail that offers many
different animal encounters.
Maharajah Jungle Trek At Disney
Maharajah Jungle Trek is located in the very back of the Asia section of Disney's Animal Kingdom. Specifically, the jungle trek sits directly behind the Kali River Rapids attraction.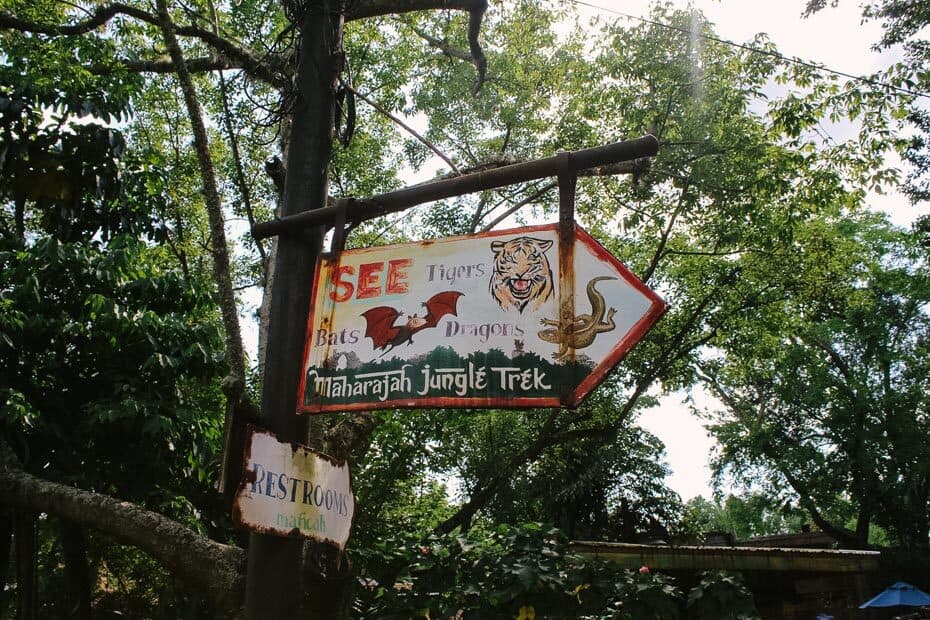 Since the entrance is toward the back of the park, it can be difficult to find. However, there are plenty of signs to point you in the right direction.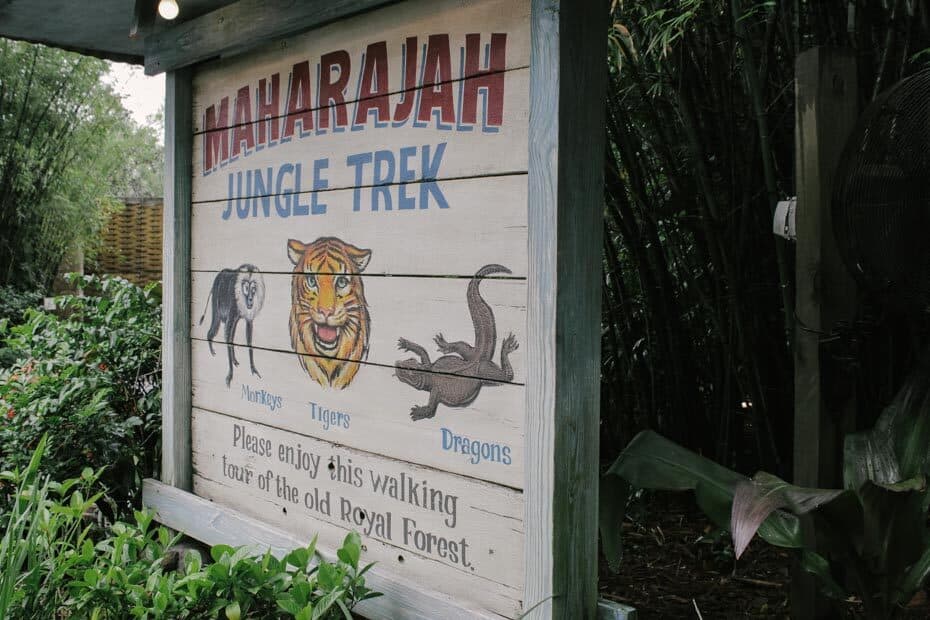 While the Sumatran tigers are the biggest draw for the trail, several other unique species call Maharajah Jungle Trek home. For instance, there's a Komodo Dragon, Water Buffalo, Lion Tailed Macaque, bats, and a variety of birds.
Maharajah Jungle Trek is located in the Anandapur Royal Forest. As you walk through the forest, there are signs providing information about the tigers.
Long ago, the Sumatran tigers were hunted, but now they are a protected species.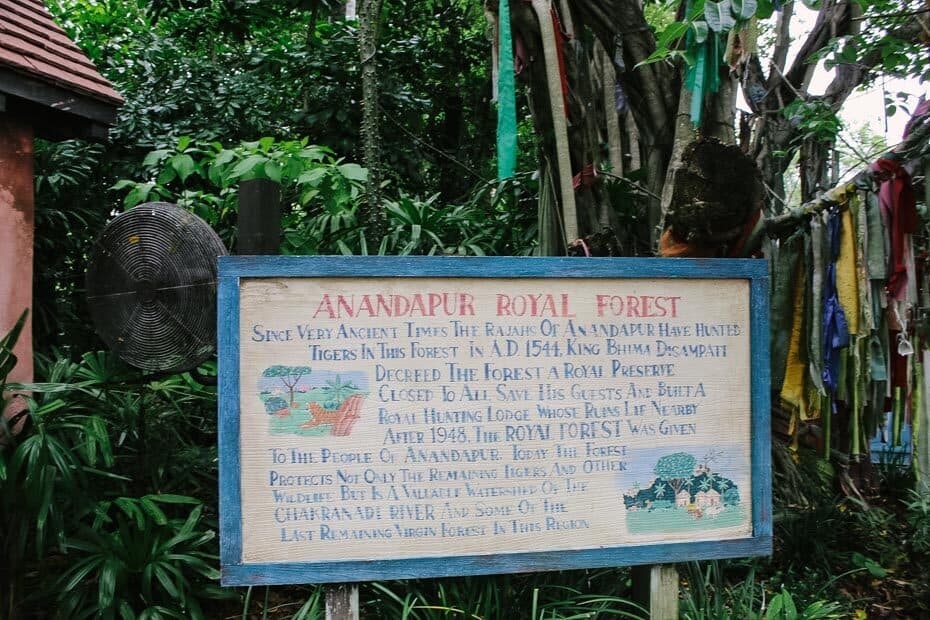 You might like to pick up a guide map when you enter the trek.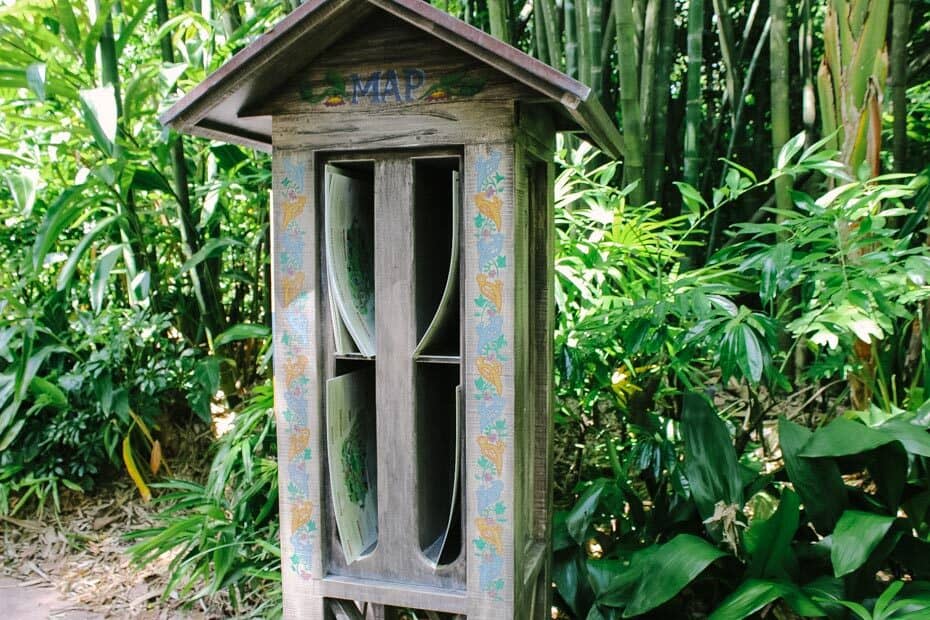 These guide maps list the different animals unique to the trail.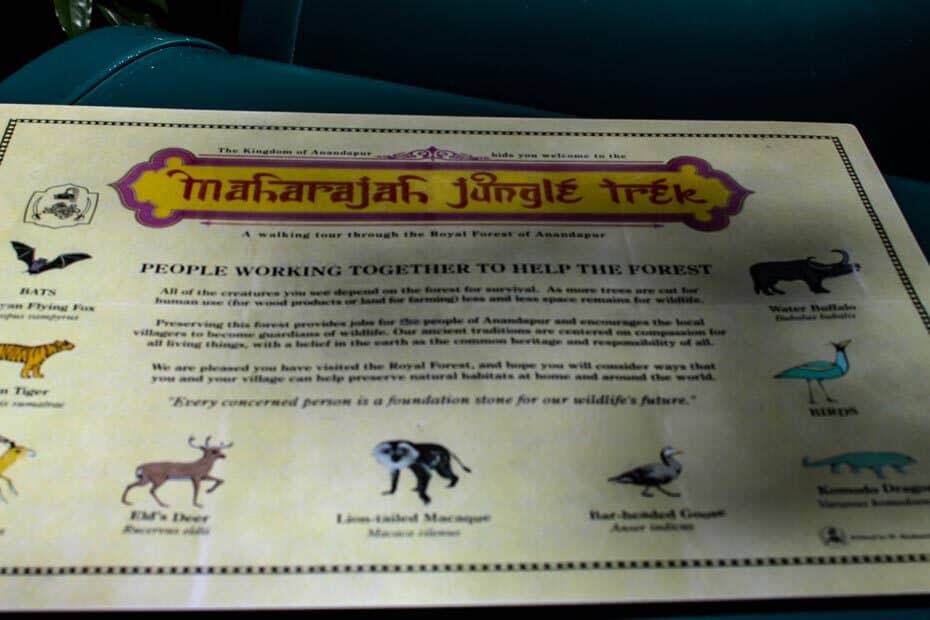 For those participating in the Wilderness Explorer's program, there are several stops to collect badges along the trek. You'll want to look for the WE symbol like the one in the photo below.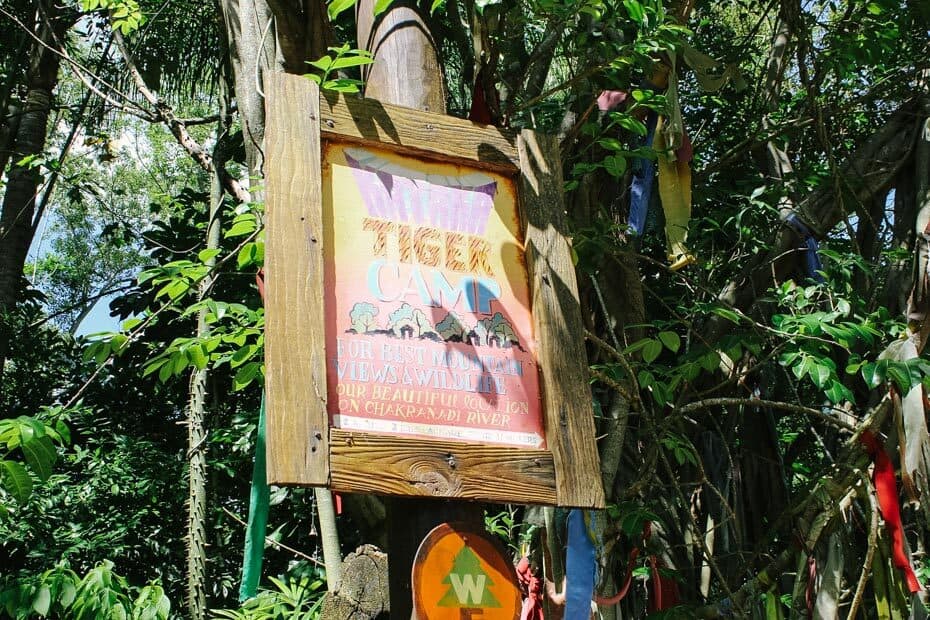 One of the first creature's you'll encounter on the trek is the Komodo Dragon. However, if it's chilly outside, the dragon might not be out.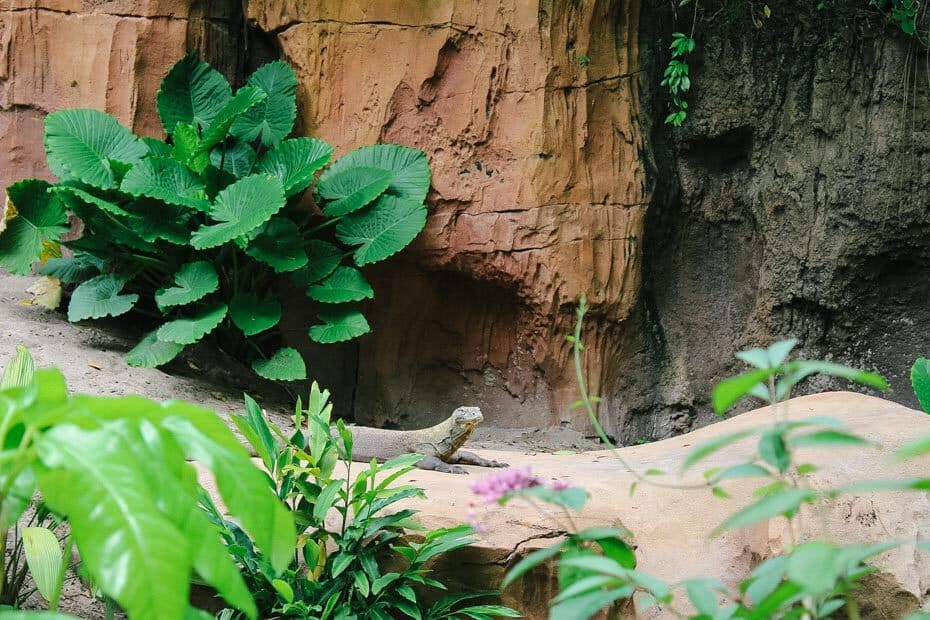 When I was initially working on this article, I got to see the Komodo Dragon in action. Usually, he's laying on a rock with his head down.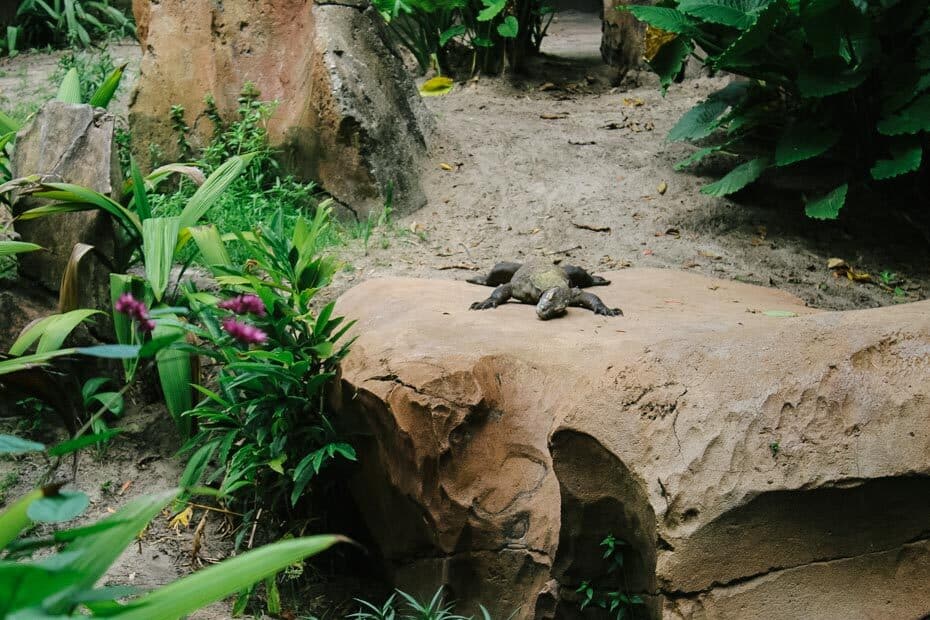 Next, you will come across an exterior enclosure with a glass wall. It is home to the Lion Tailed Macaque.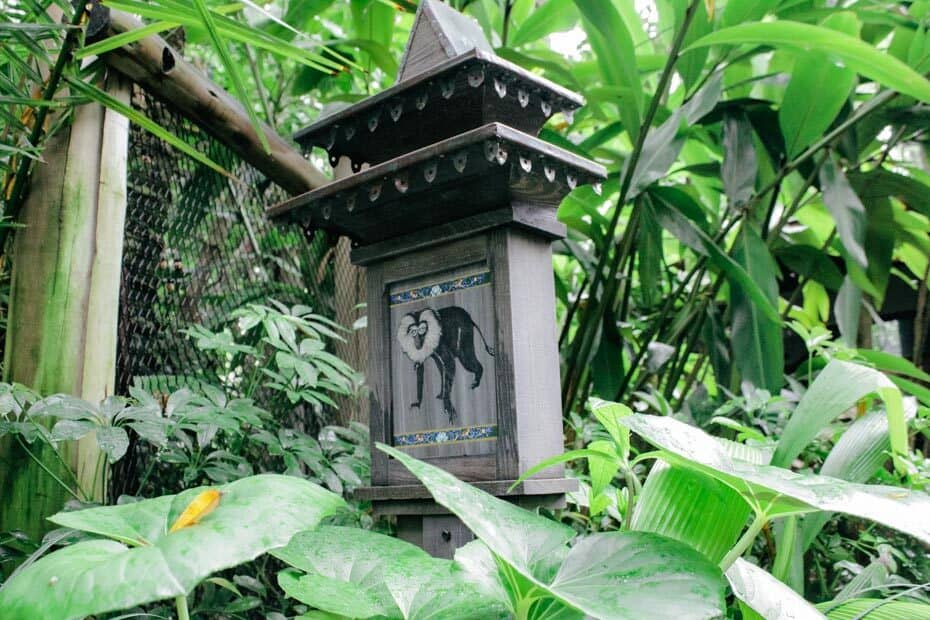 These guys are charming and worth the stop to visit and watch for a bit. You can walk right up to the window to see them.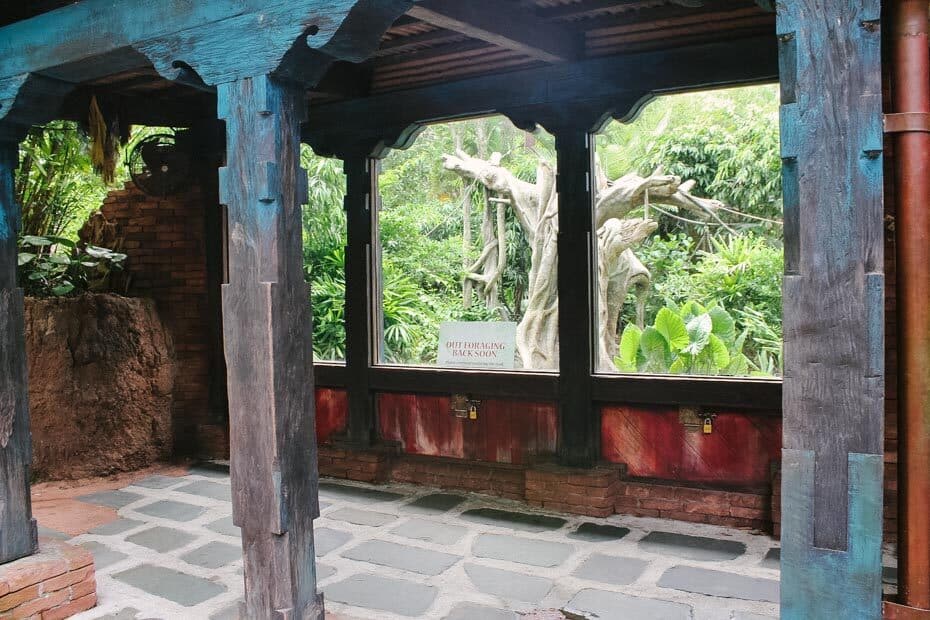 Anytime you see a viewing area like this, check it out. Often a cast member will be in the space to help you locate the animal in the enclosure.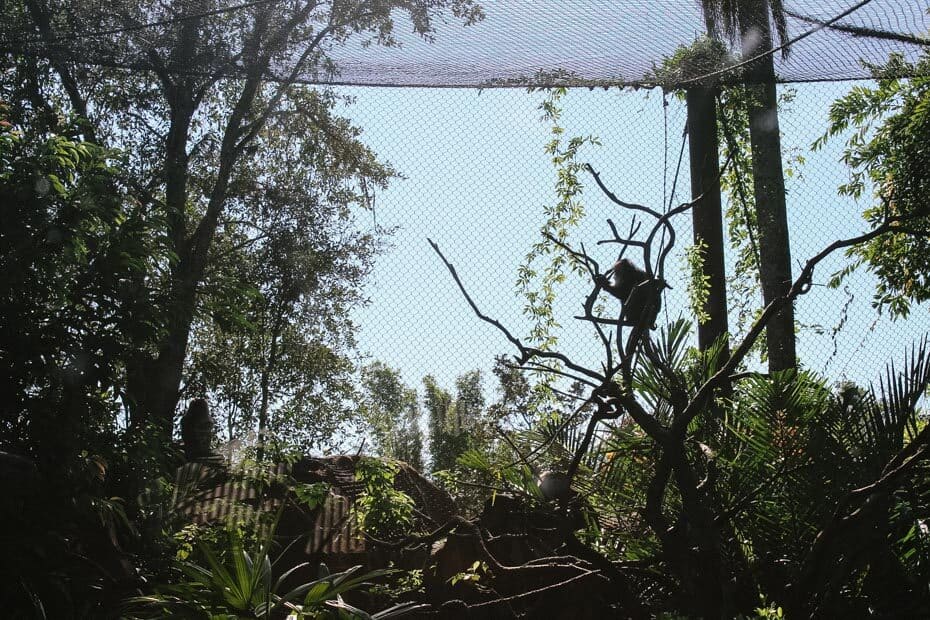 Immediately past this viewing area, you'll enter a smaller building. Once you enter, you have the options to walk straight through or go into a smaller enclosed area to see the hanging bats.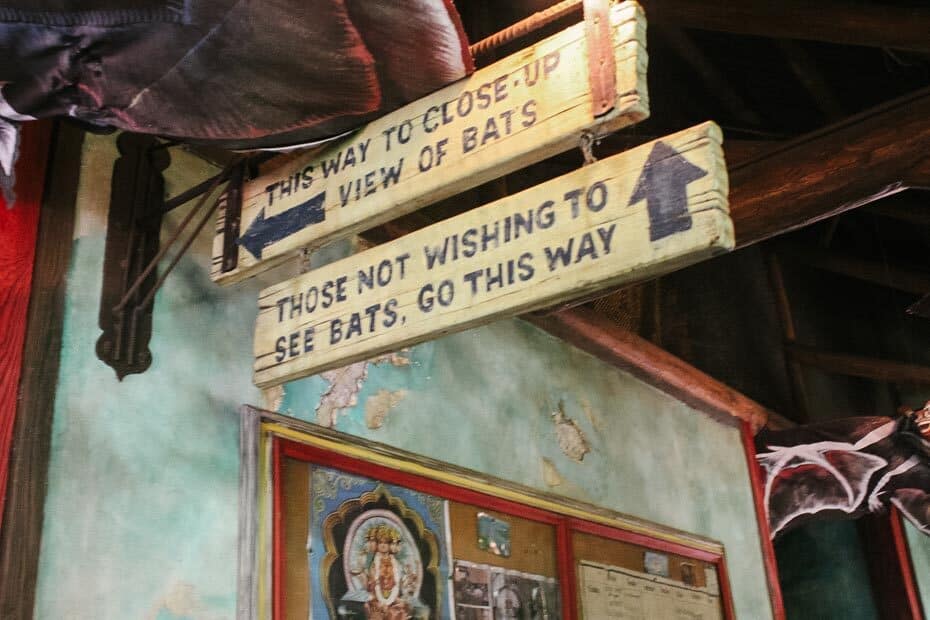 Inside, you'll see several creatures on display, along with information about bats and how they contribute to life in the forest.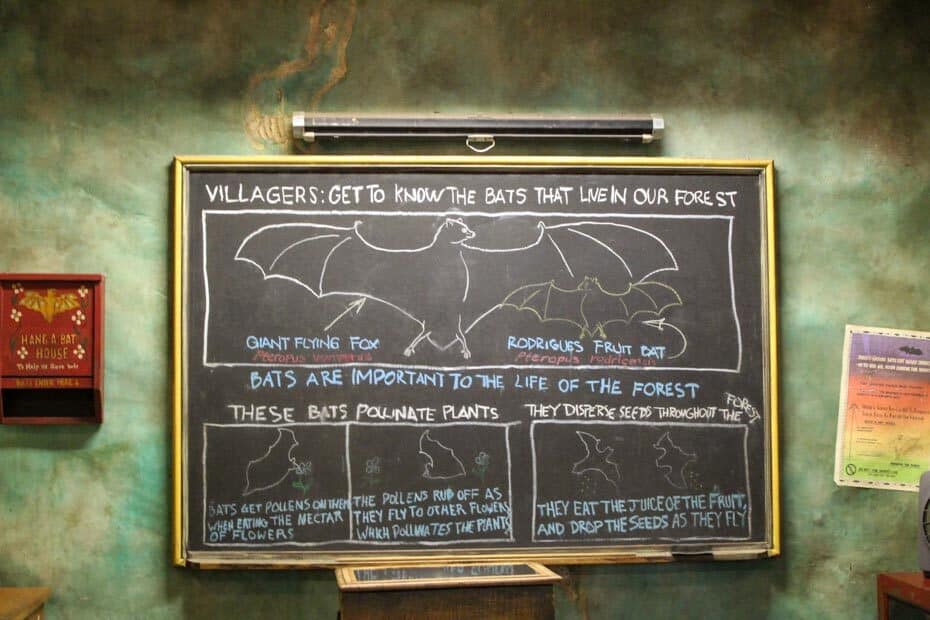 Additionally, there are a few open windows where you can see large bats hanging from the trees. They do tend to blend in with the trees. But you can see one hanging below in the dead center of the picture.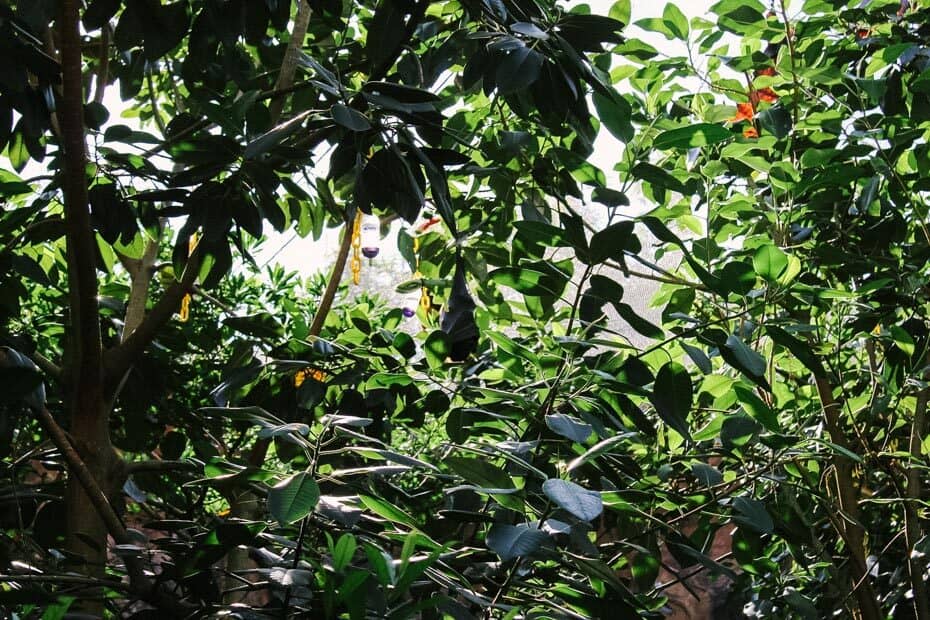 There is a Tree Monitor in a glass enclosure. This area is separated from the bats by a chain-link-like fencing.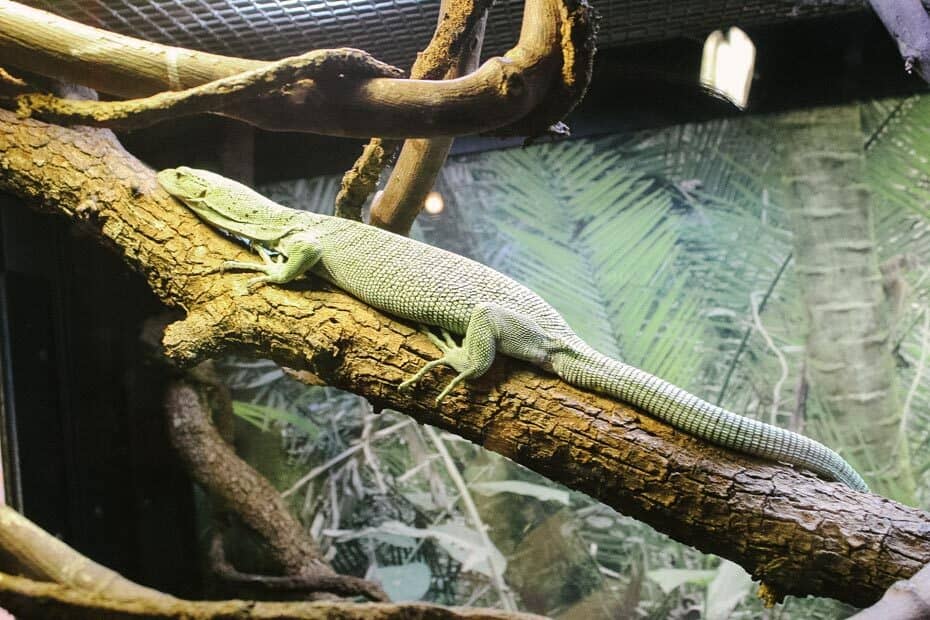 And this is a Prehensile Tailed Skink. This one might be a little difficult to see, but make sure to check him out.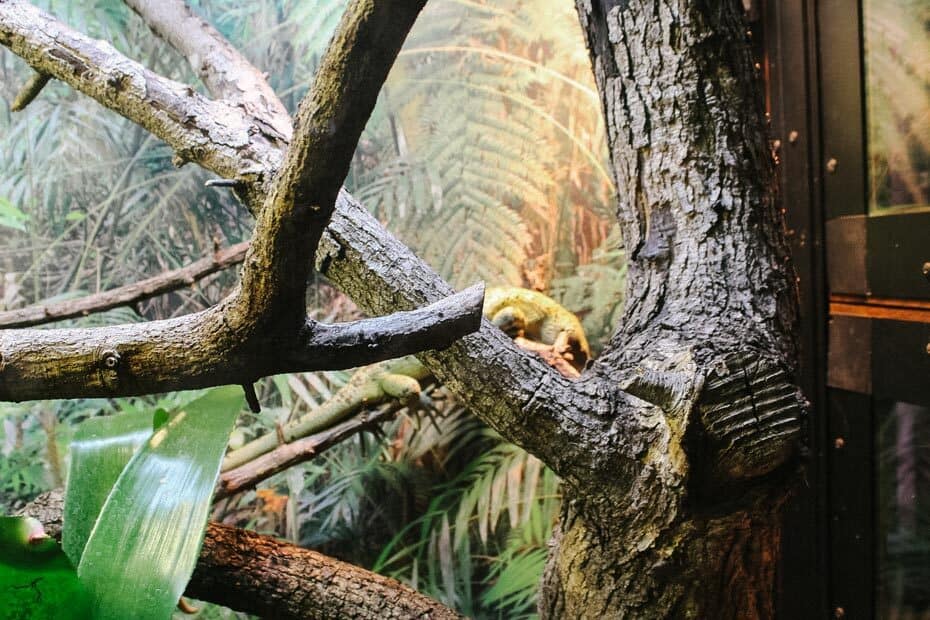 Once you step back outside, there is a decorative wall. It makes for a nice photo spot with a pop of color when it's not crowded.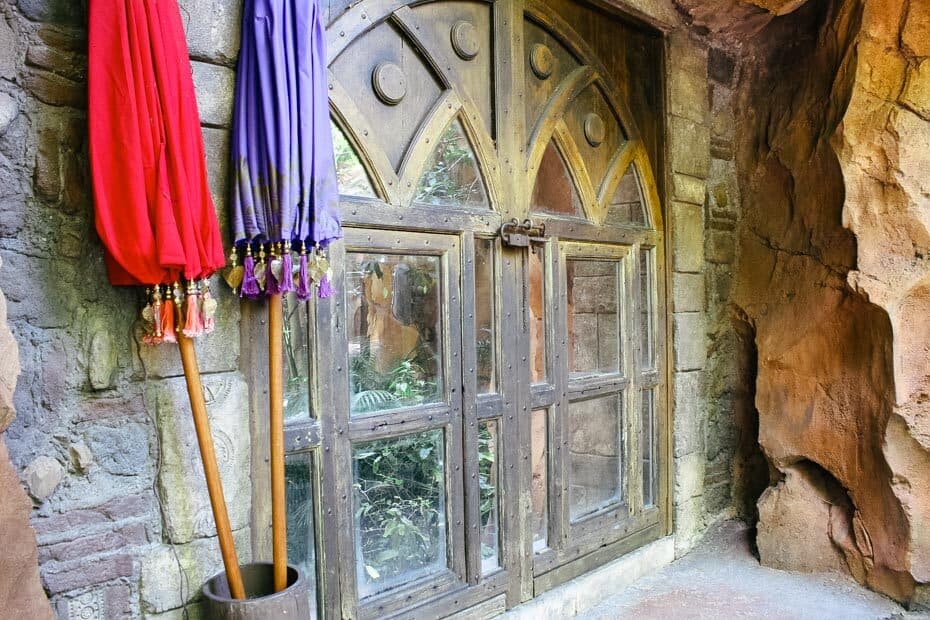 Sumatran Tigers at Maharajah Jungle Trek
You'll then encounter a small set of stairs or the option to stay on the trek. If you elect to go up the stairs, you'll run into an overview of the Sumatran Tiger viewing area.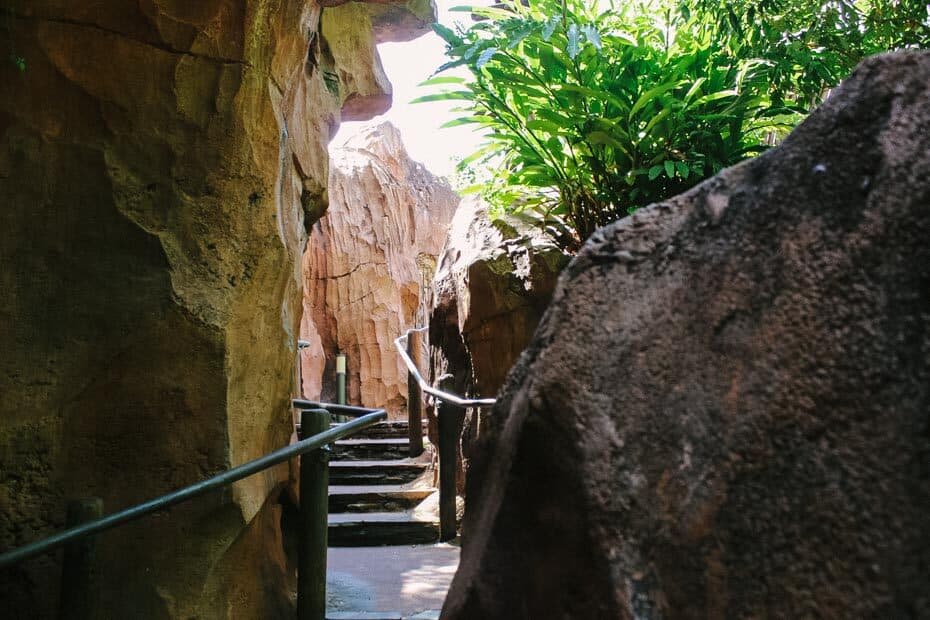 Sometimes the tigers are in this area, and you can see them clearly. Other times they appear to be hiding, and you can just barely see them.
For those who want to see the tigers, they are more active earlier in the day. Often, when you visit in the afternoon, you'll find them snoozing.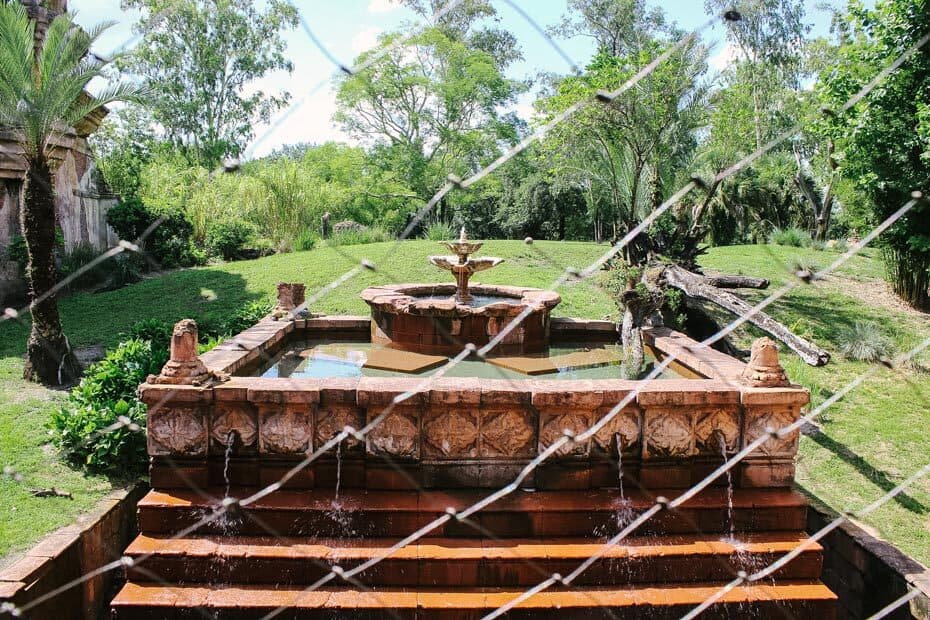 It might take a few minutes, but you can usually spot one.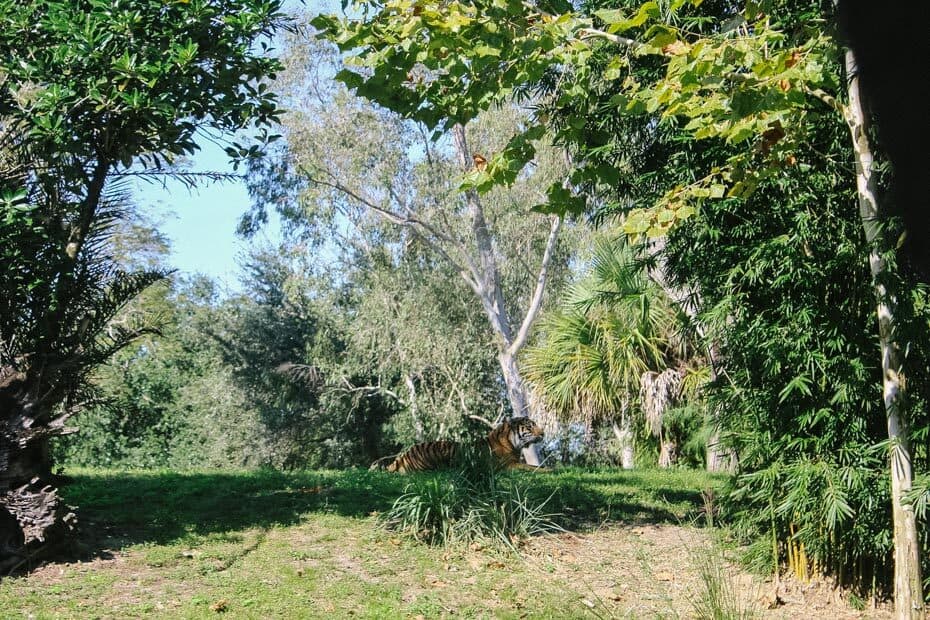 Moving on, you will come into what appears to be beautiful ruins. Don't forget to look up and take in all the details. It is breathtaking here.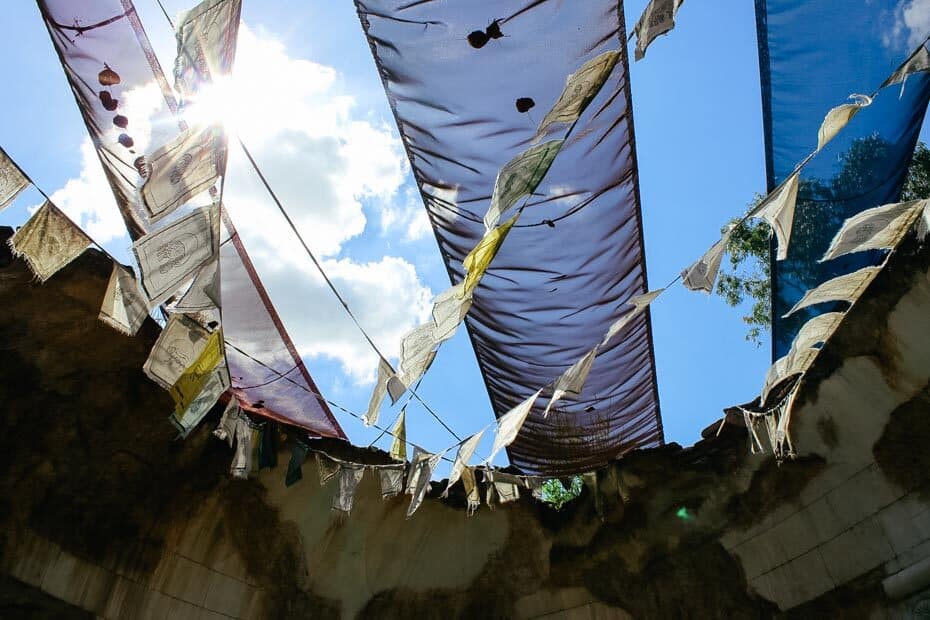 The entire Maharajah Jungle Trek is exquisitely themed.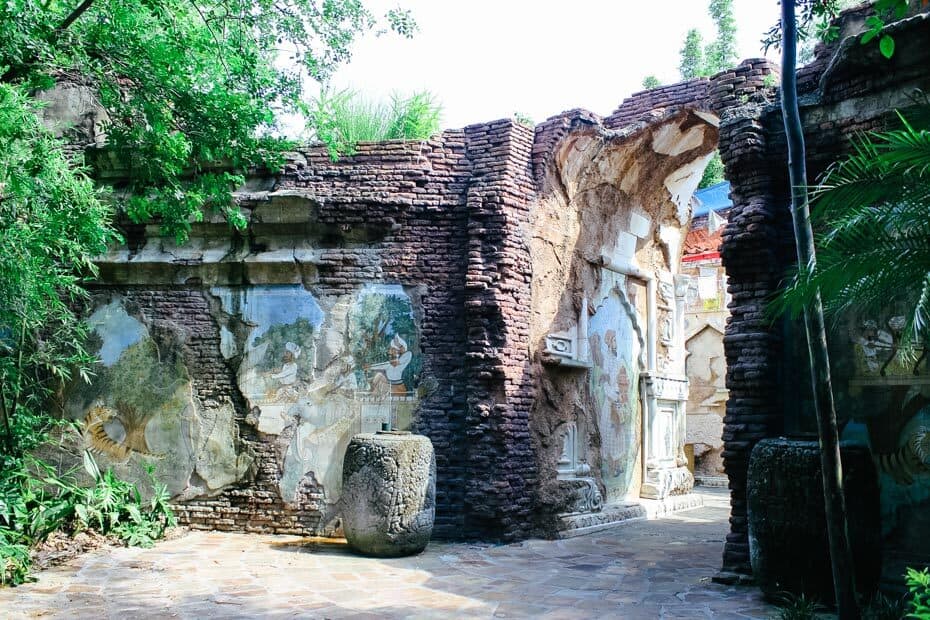 As you journey down the trail, you will pass through these ruins and come across another tiger viewing area. A few years back, the male and female tigers that live here gave birth to twins. It was thrilling to have the opportunity to see them until they were eventually separated.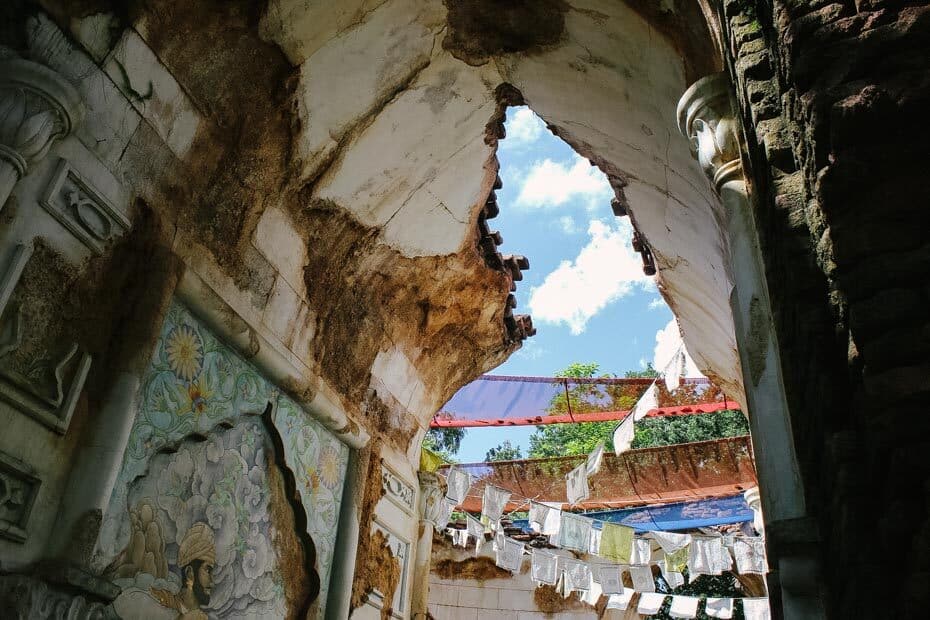 Other viewing areas on level ground allow you to see the tigers through windows. It's amazing when they are so close.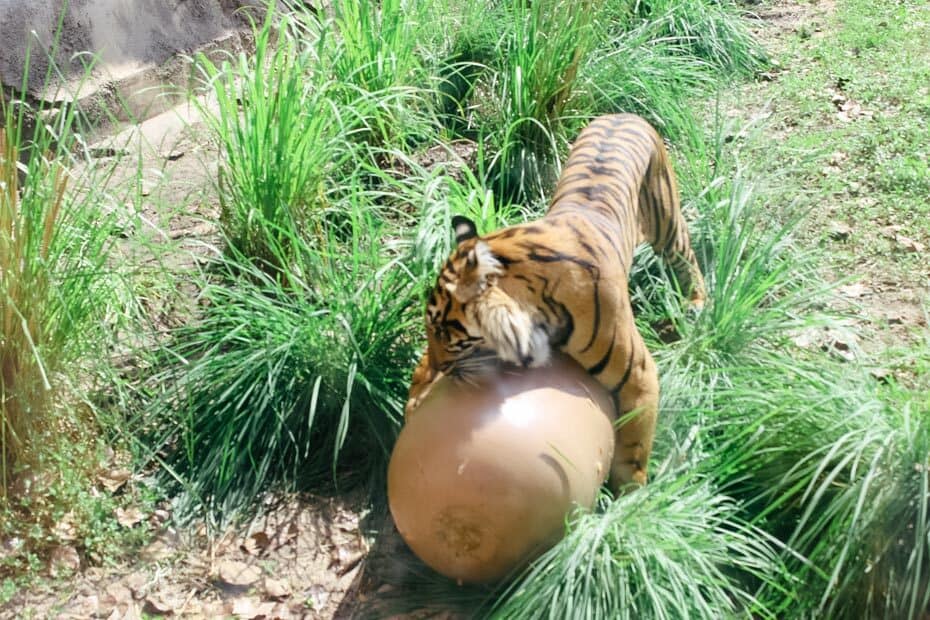 Often I find the glass is smudged up, but there are a lot of kids trying to get a good look. I can't say I blame them.
How often do you get to see a tiger playing a few feet in front of you?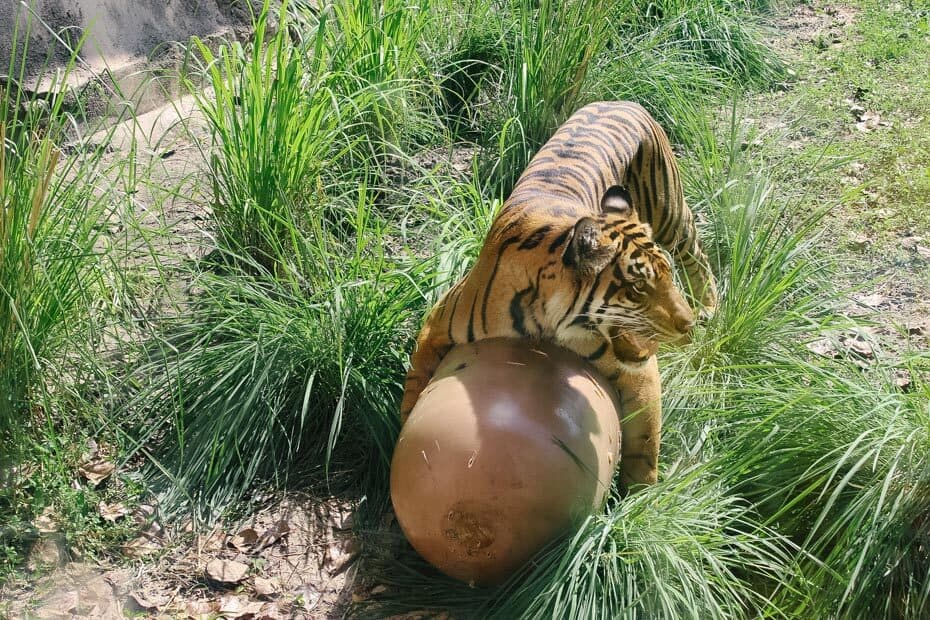 This kind of looks like a ball at first glance, but it's not. It appears to be some sort of tank.
When you think about the actual weight and strength of a tiger, a ball probably wouldn't work out for long.
You will find a few more walls with beautiful artwork displays just past this area. However, if you pay attention, you'll notice they portray a sad story.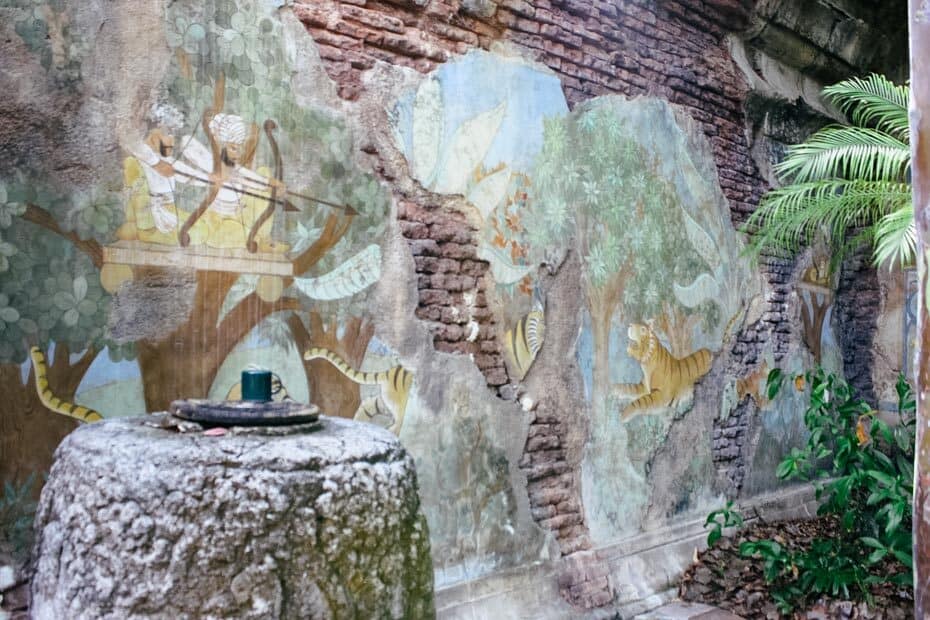 This is one of my favorite places in the park. It's very peaceful and educational.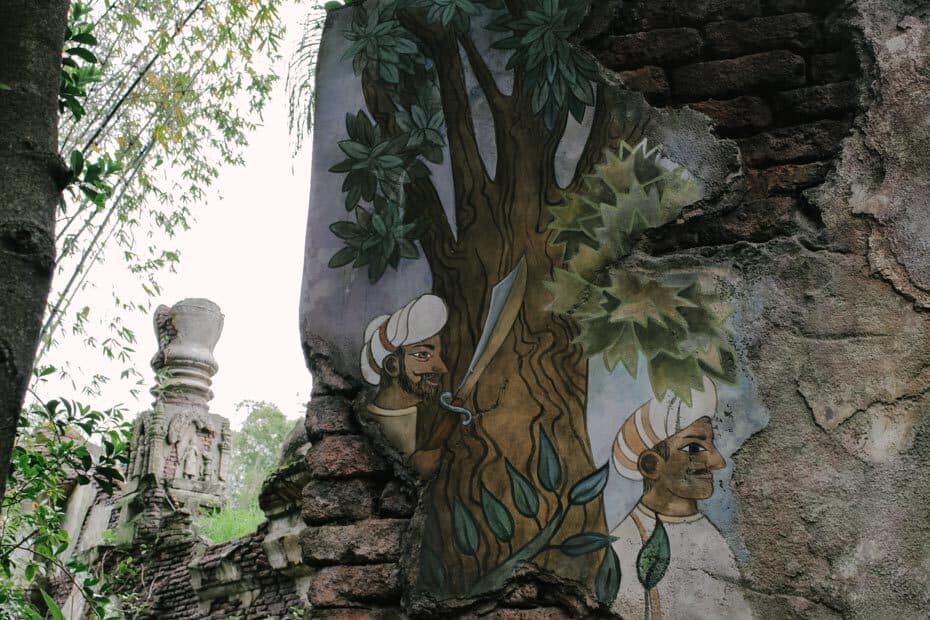 The Maharajah Jungle Trek also has a variety of flowers and greenery.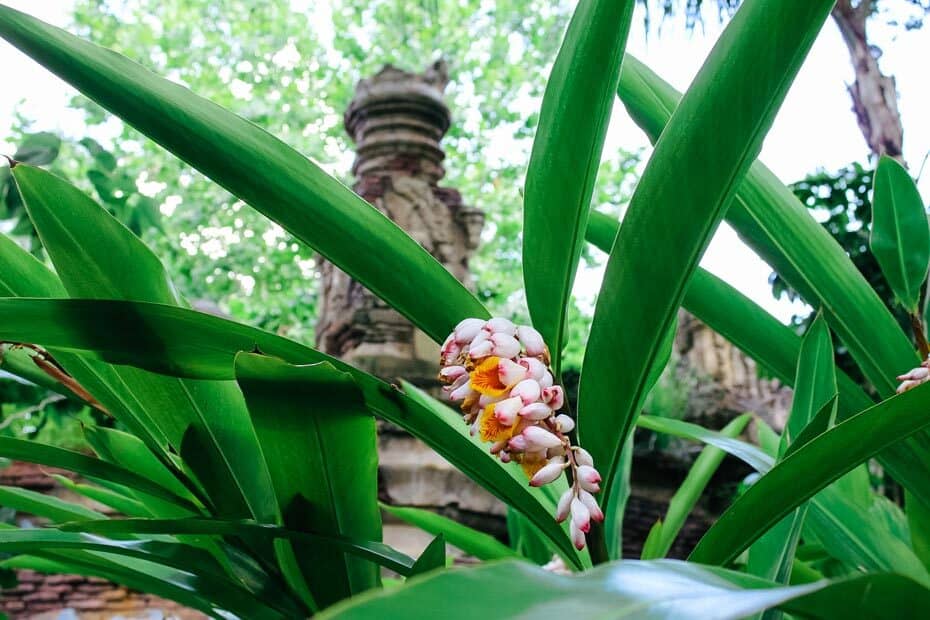 After the two main tiger viewing areas, you will come out into a round open pasture-like area. It is somewhat similar to the savanna you see on Kilimanjaro Safaris.
Often, there are a variety of animals grazing on the savanna. A cast member might even be out feeding them if you happen upon them at the right time.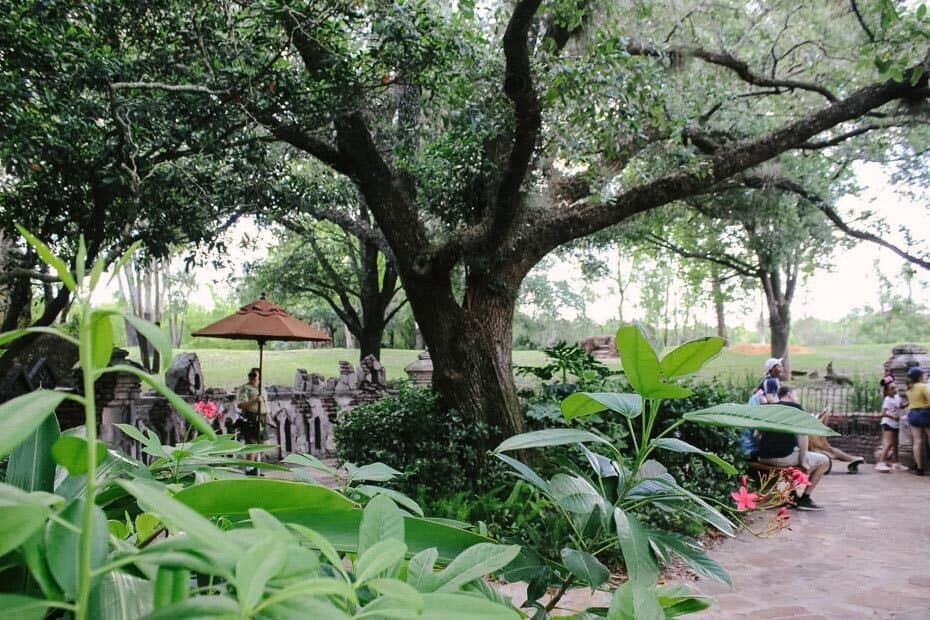 Additionally, there's another Wilderness Explorer activity available in this area. I thought this sign was an interesting read. Did you know that tigers are losing their habitats rapidly due to population growth and a few other factors?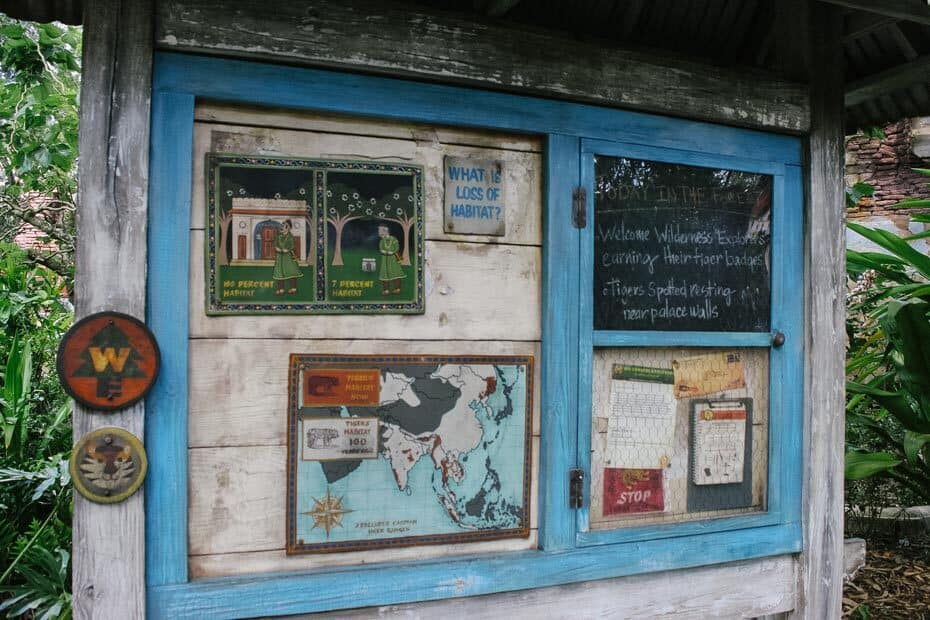 Here is another look at this viewing area before we move forward.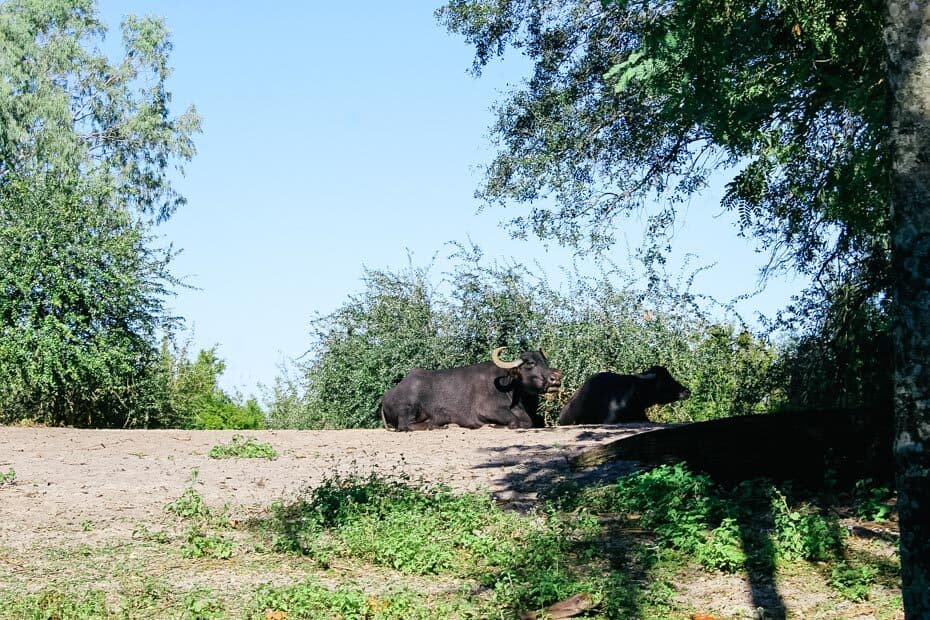 Next, on the Maharajah Jungle Trek, you will come across a bridge that has separate viewing areas on each side. The bridge itself is a showpiece.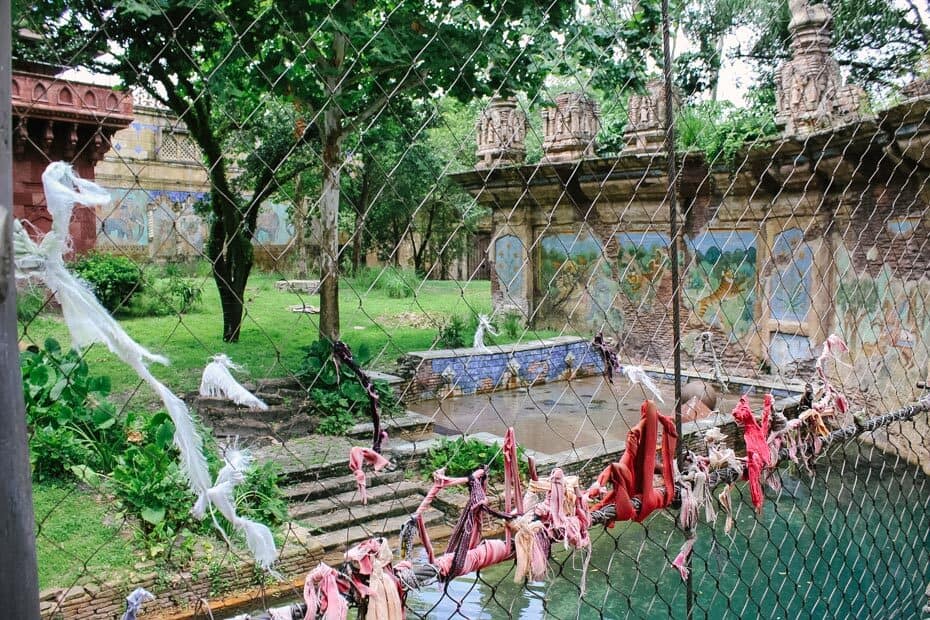 There are Prayer Flags and ties in the area, which are part of the Asian culture. You will find them throughout the trek and the Asia area of the park.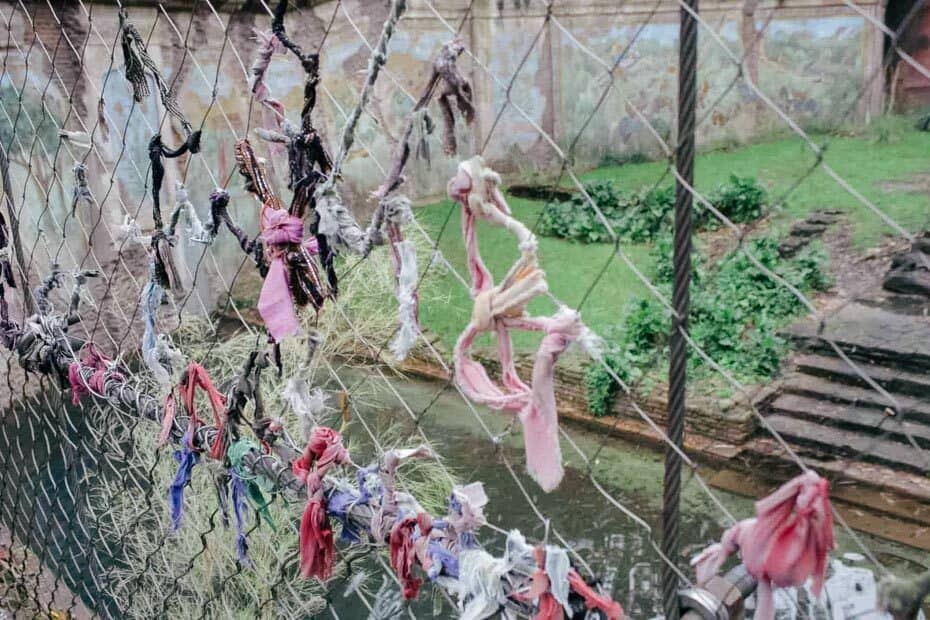 On the left-hand side of the bridge, you might see Water Buffalo.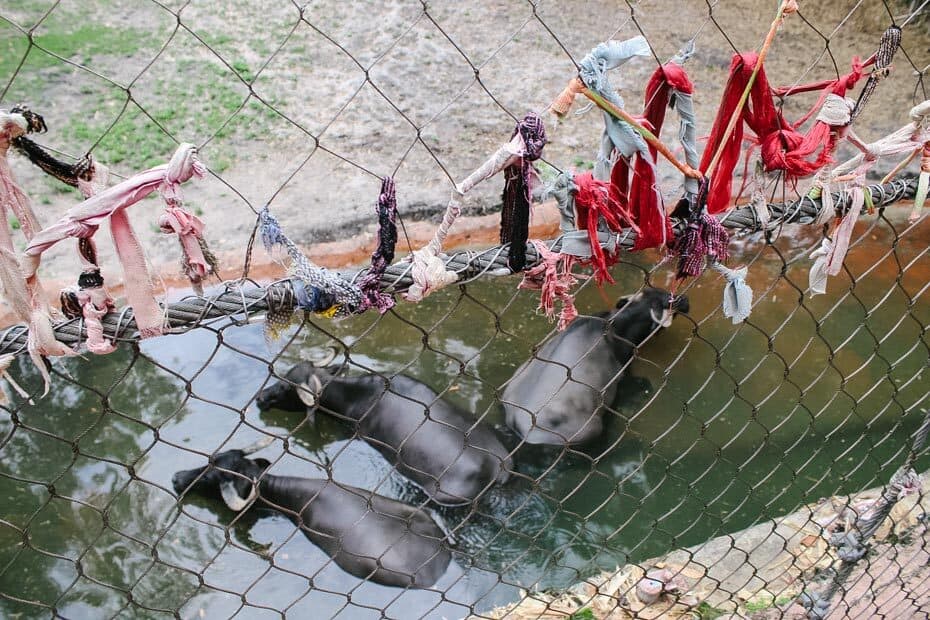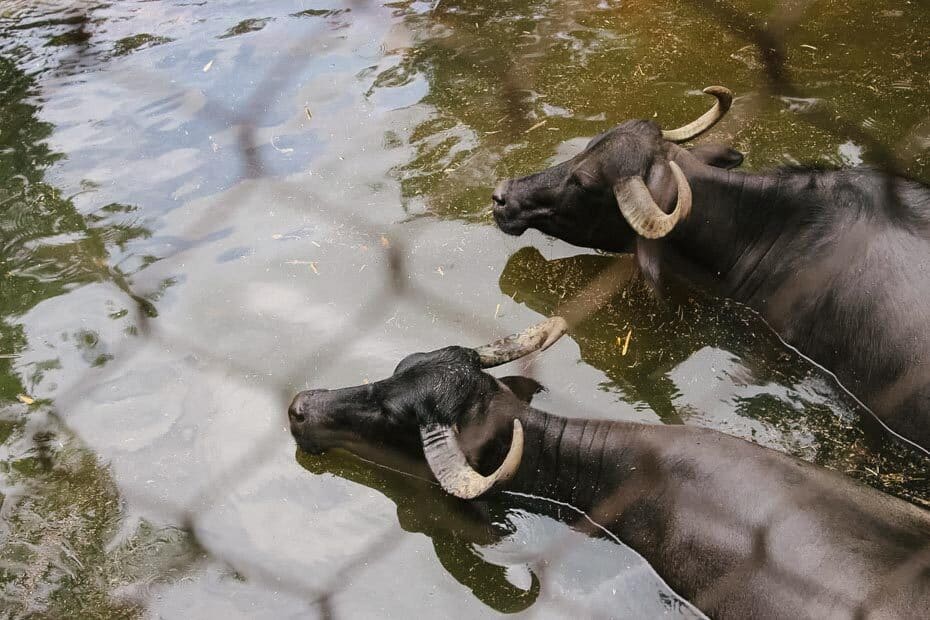 On the right-hand side of the bridge is an additional viewing location for the tigers. I rarely see any tigers from the bridge, but there will be another window viewing area coming up momentarily.
If you see a cast member out in the area, they will typically point out hard-to-see animals. Animal Kingdom cast members are very knowledgeable about the animals and encourage questions.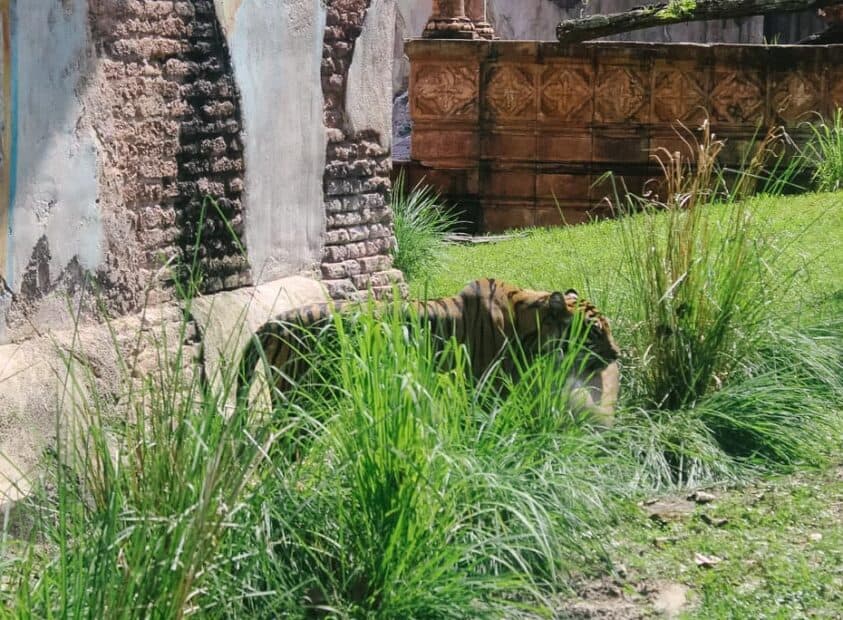 Moving on, you will see a cement-like wall with additional murals.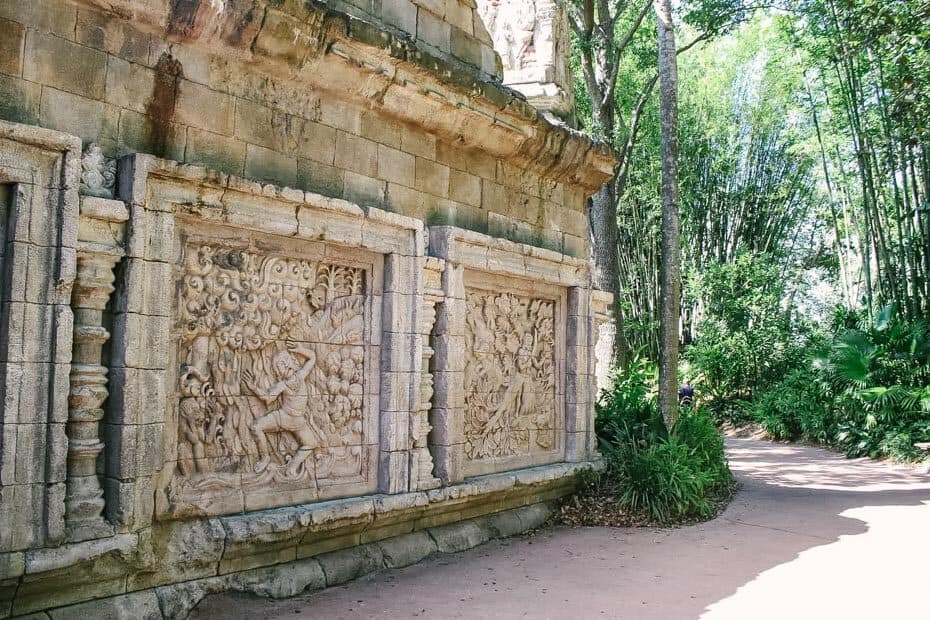 This is also a nice place to stop for a break if needed. There are benches here and there along the entire route.
The Maharajah Jungle Trek is approximately a third of a mile long. But if you take time at all the stops, someone in your party might need to take a break along the way.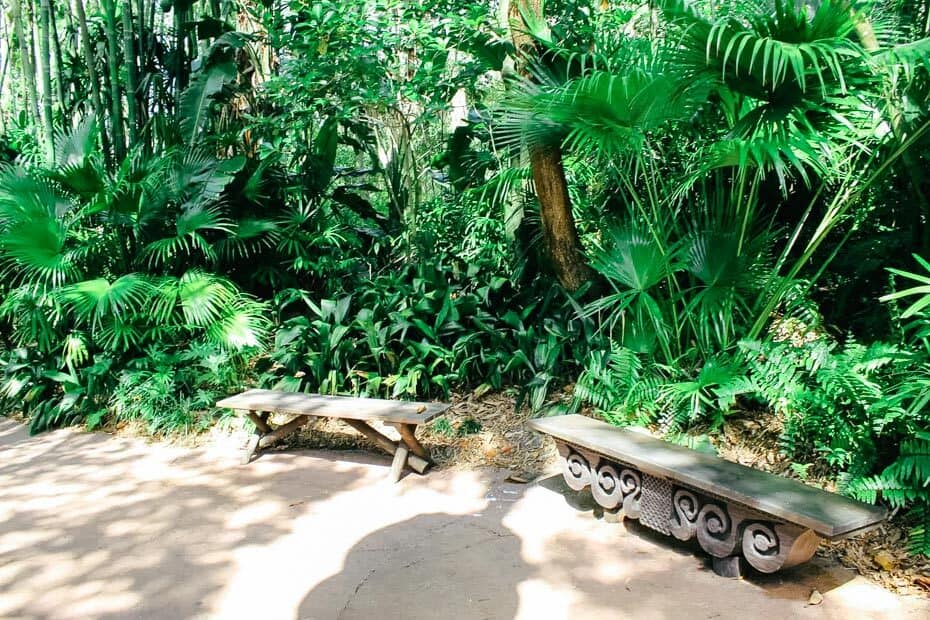 After this area, you'll enter another small building.
This will be the last tiger viewing area. If you see a tiger here, he's usually up against the wall in a striped pile taking his daily nap. On this day, he wasn't too difficult to find.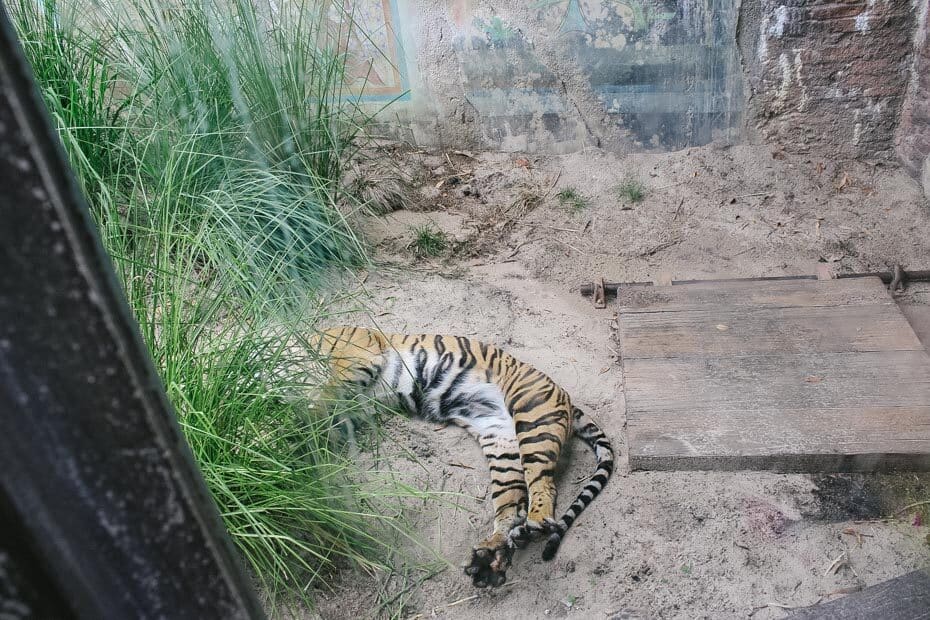 Birds on the Maharajah Jungle Trek
Our last stop before coming to the end of the Maharajah Jungle Trek will be a walk through the bird sanctuary. This sanctuary is quite pleasant, and there are many birds involved.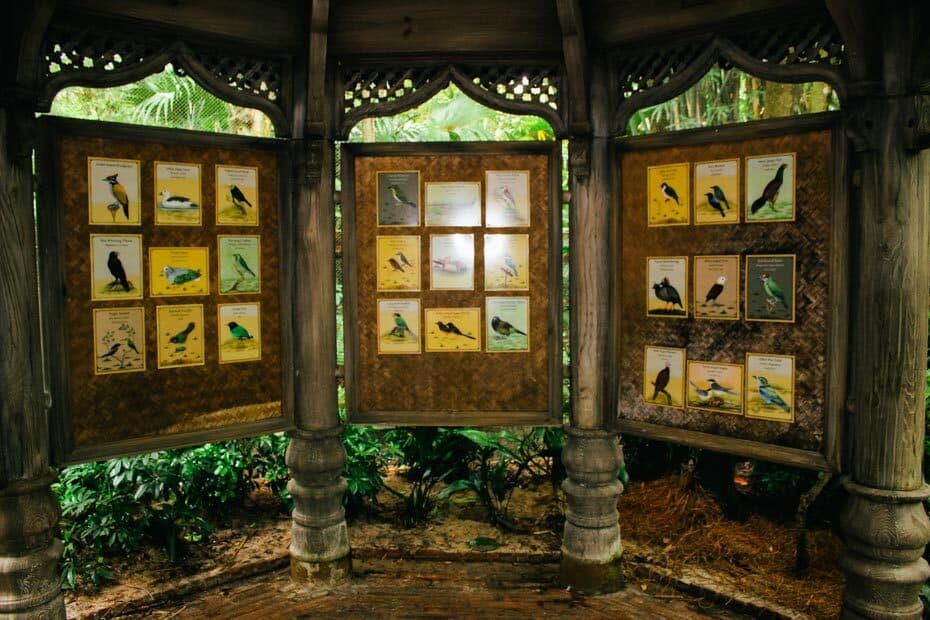 A few bird guides are available to help you identify the birds in the aviary. While it's not a large space, the aviary is packed with birds.
All you have to do is look for them. Then, pause and take an even closer look.
It's beautiful, especially when the sun is shining and its rays peeking through the protective branches above.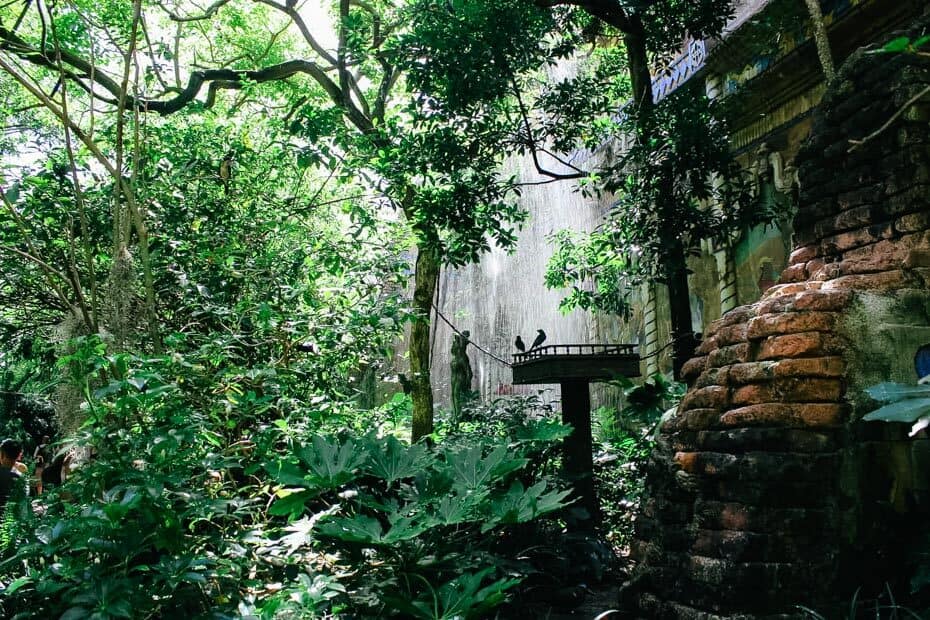 This little fountain in the center has an Arcadian feel.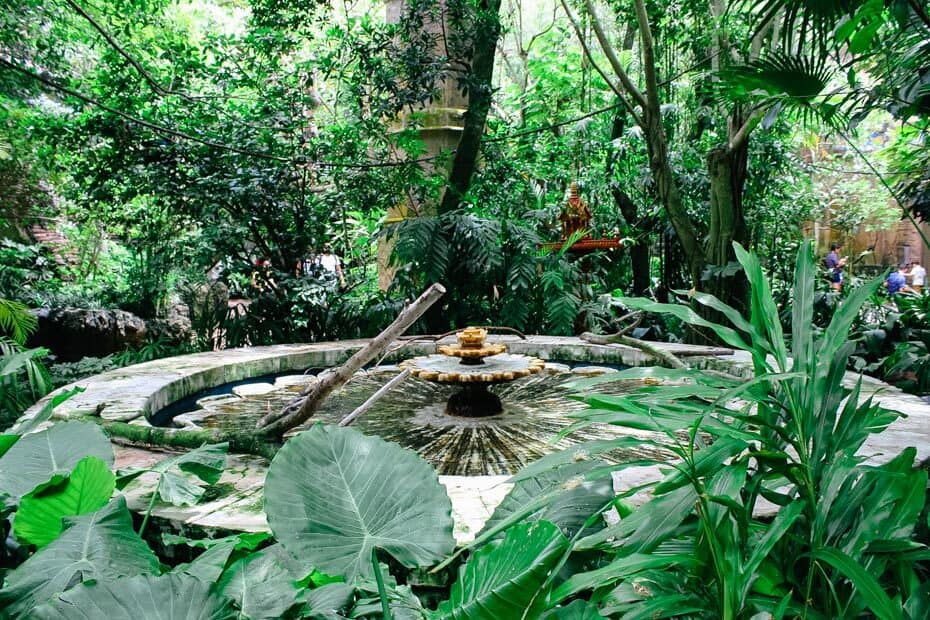 There are many bird houses in the sanctuary.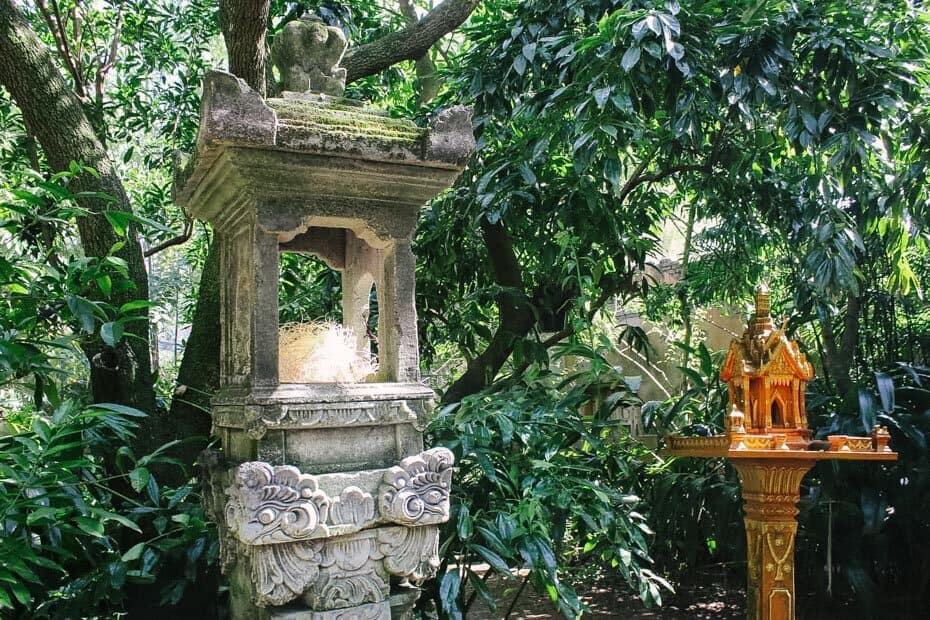 Here is a close-up I was able to get of a rather colorful bird.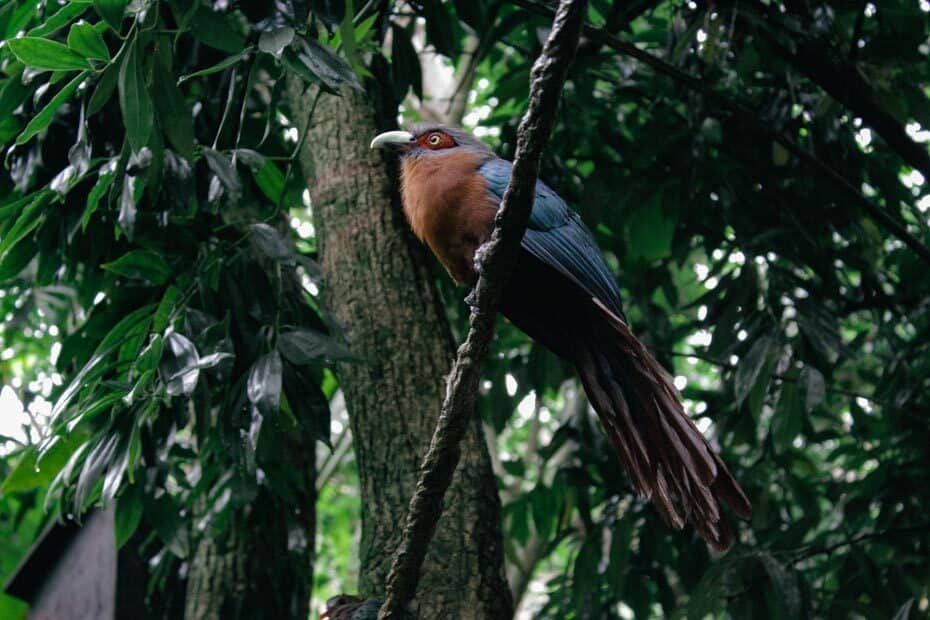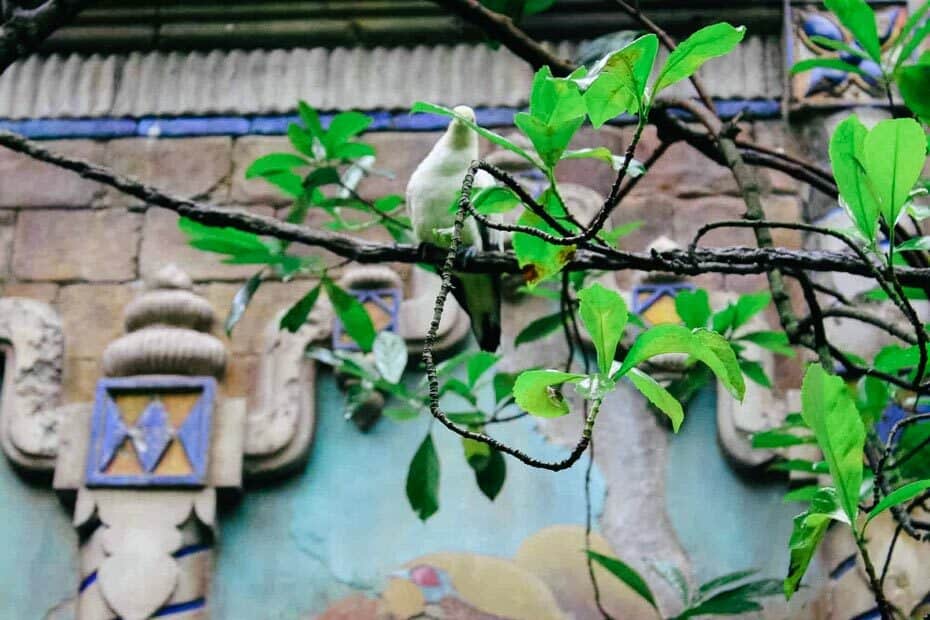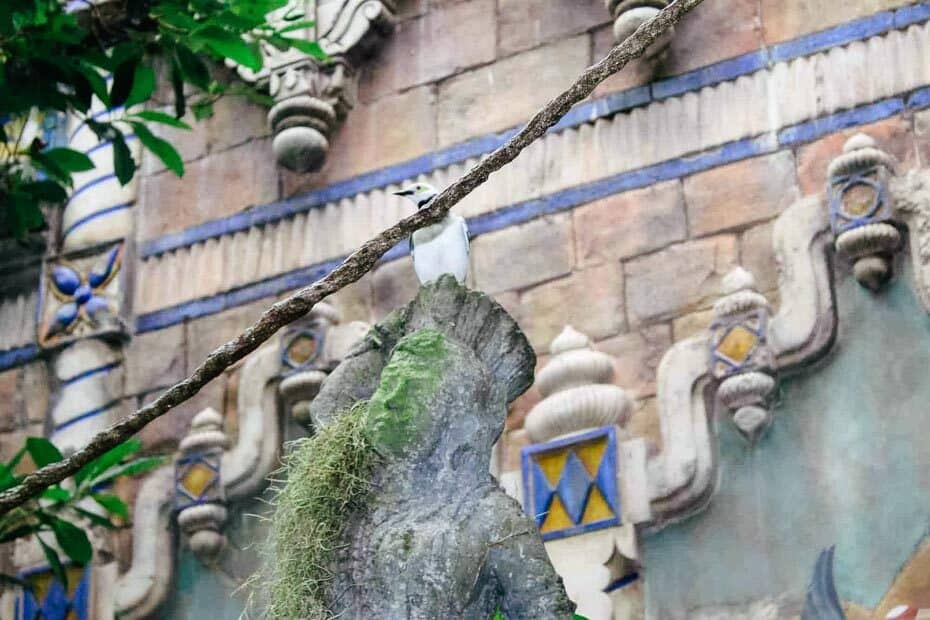 This bird below is huge! And it blends in with its surroundings. A cast member told me whatever you do, don't stand underneath it!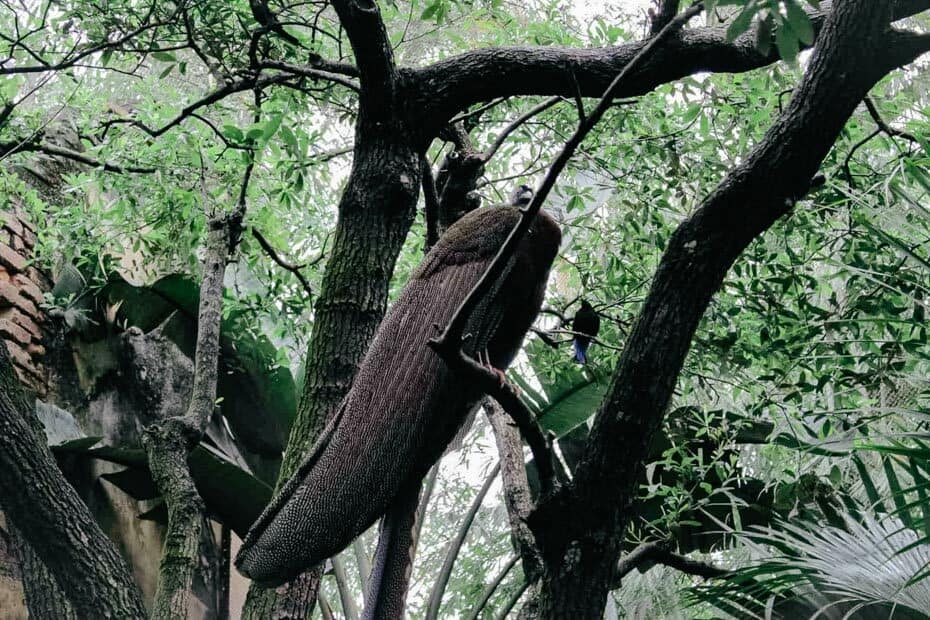 Here is another picture below of that large bird on a sunnier day. Look at those tail feathers! You do not want to be underneath this one in the event it decides to drop any unwanted presents.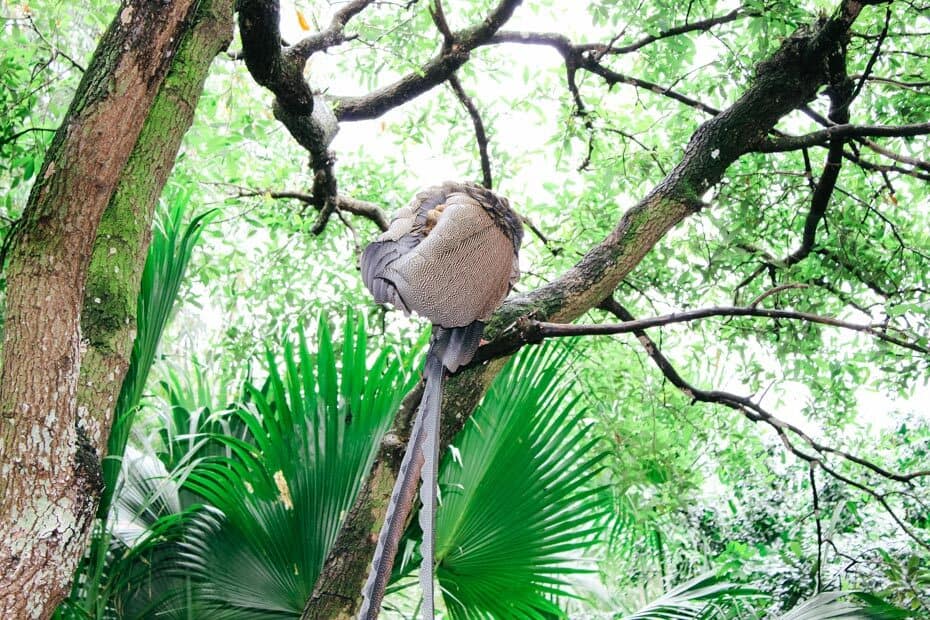 And here are four different birds, all in one setting.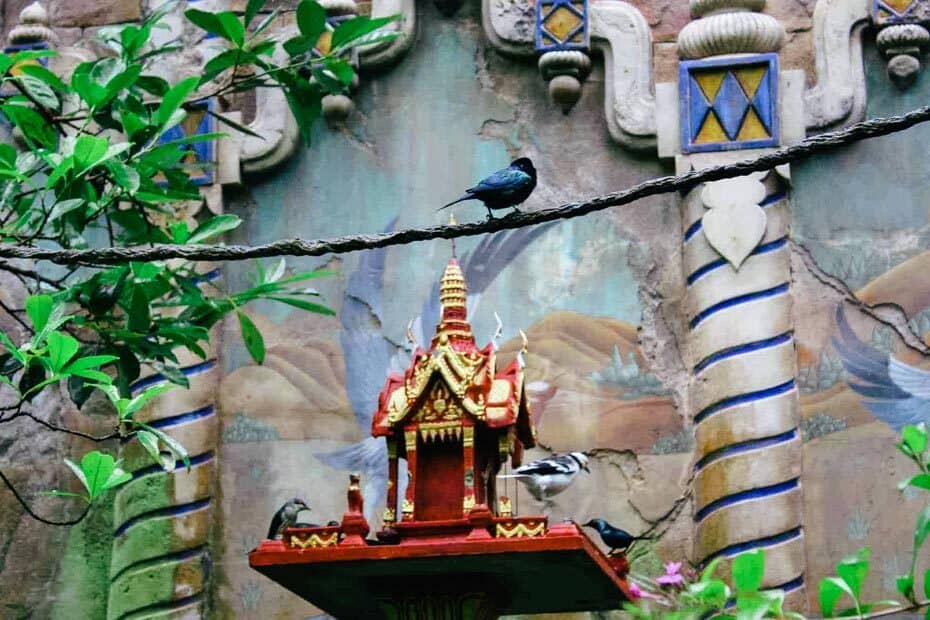 As you exit, you'll walk through a chain partition. The chains are meant to help protect the birds from flying into them as you exit.
If you ever have a chance to watch Feathered Friends in Flight at Animal Kingdom, you might learn that birds are highly trainable but not very smart in general. If you think about it, they do have tiny brains, so it makes sense.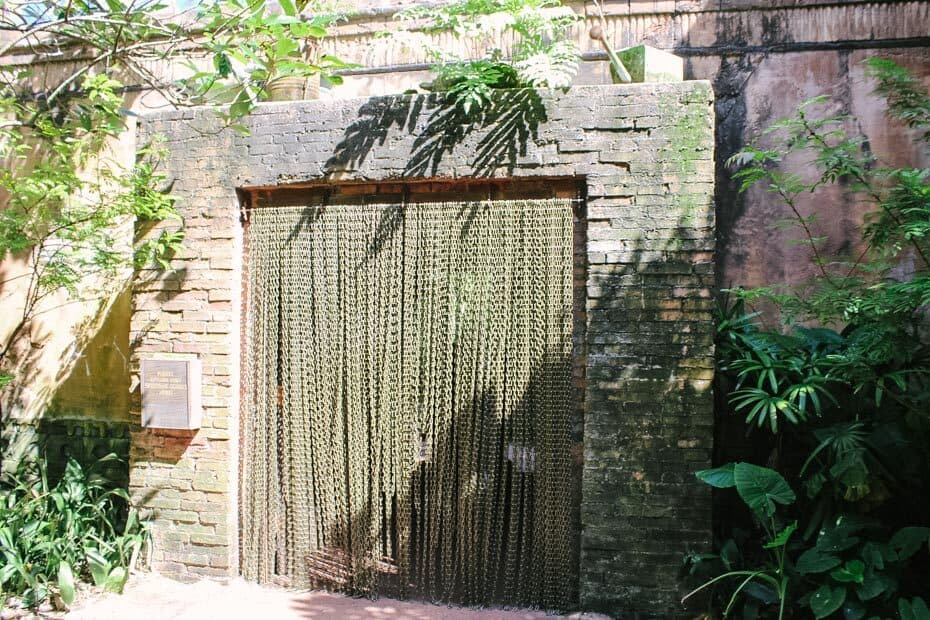 Don't forget to return your guides before exiting the area. There are several stations return stations like the one in the picture below.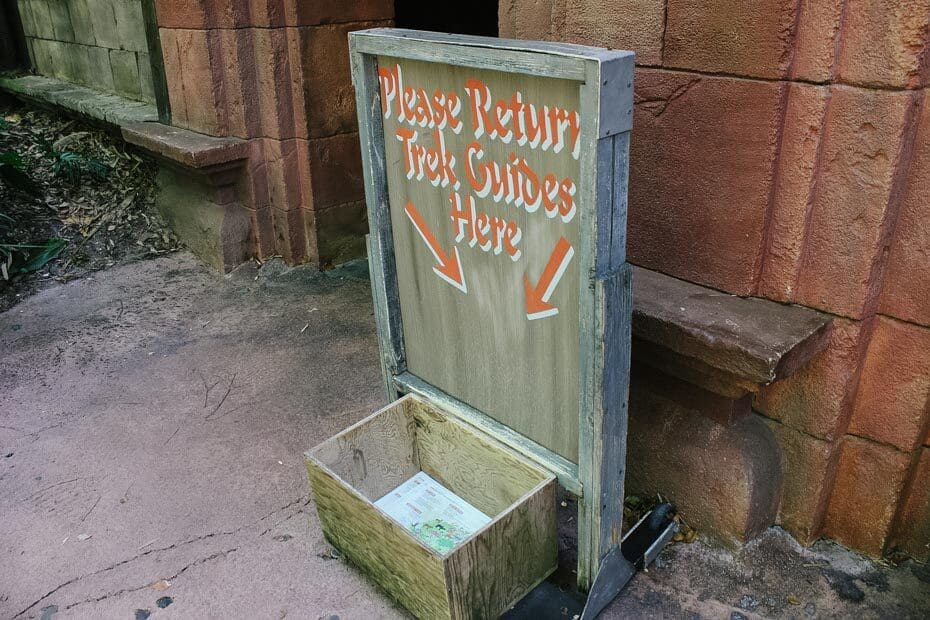 Final Thoughts on the Maharajah Jungle Trek
For my family, the Maharajah Jungle Trek is a must-do on the majority of our visits. We are fortunate to be able to spend a lot of time in the parks.
Sometimes we rotate between the Gorilla Falls Exploration Trail and the Jungle Trek when we can't make it to both.
If we were visiting as the average guest with limited time, we would prioritize both trails on our Animal Kingdom day. As mentioned above, the best tip I can give you about visiting this trail is the earlier, the better if you would like to see "active" tigers.
The Maharajah Jungle Trek also closes earlier than the rest of the park. The times should be posted for the day at the entrance.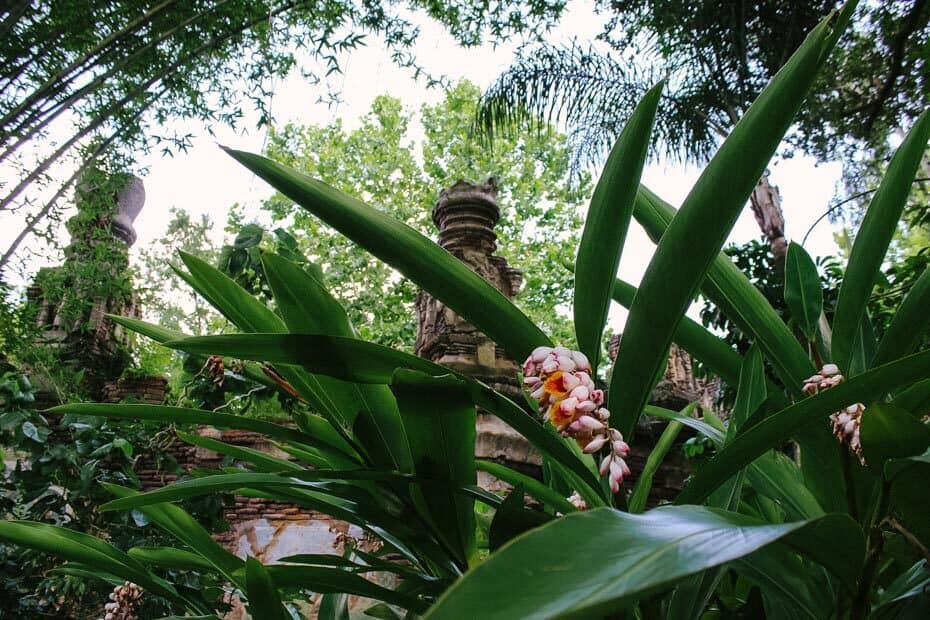 Additionally, you might be interested in some of these other Animal Kingdom attractions:
Are you planning a Walt Disney World vacation? You might be interested in some of our other popular articles:
In the Comments
What are your thoughts on the Maharajah Jungle Trek? Will you plan this trail into your day?