The Animation Experience at Disney's Animal Kingdom
One of the newer attractions at Disney's Animal Kingdom is the Animation Experience at Conservation Station. The animation Experience is where you sit in a class-like environment and take instruction from an artist on how to draw a Disney character.
Whether it sounds enjoyable or not, you might be surprised. These animation experiences at Walt Disney World are unfortunately few and far between these days. And they are a lot of fun. With so many choices, I get it's easy to say you might skip an attraction like this. But if you've ever participated, I doubt you'll have plans to skip. It's a lot of fun.
In fact, not so very long ago there was a similar animation experience at Disney's Hollywood Studios. Oftentimes, there was a fairly long line to get into the next show. The good thing about the Animation Experience at Conservation Station is the location is a little off the beaten path.
This review will cover everything you need to know about participating in the Animation Experience at Animal Kingdom.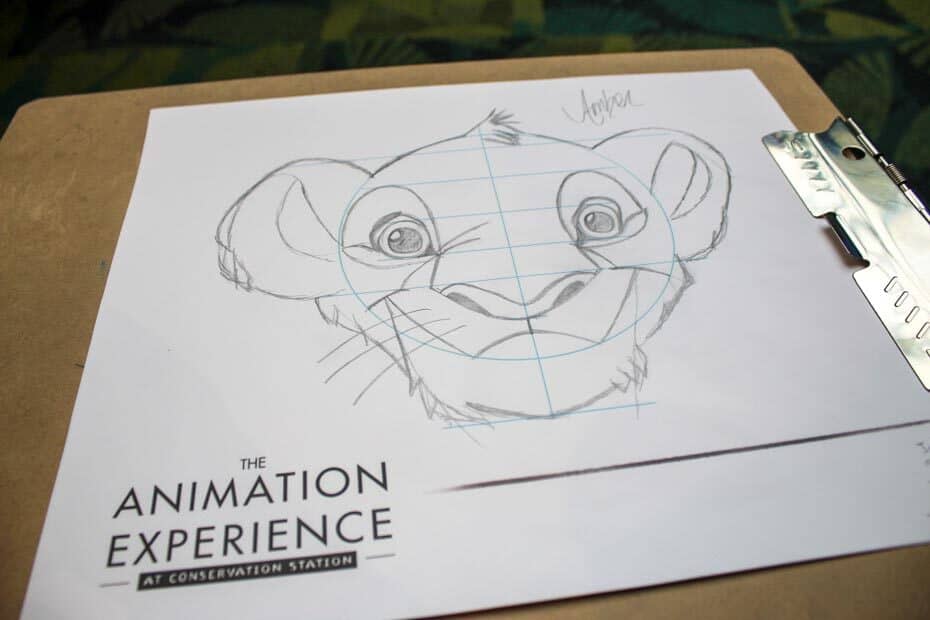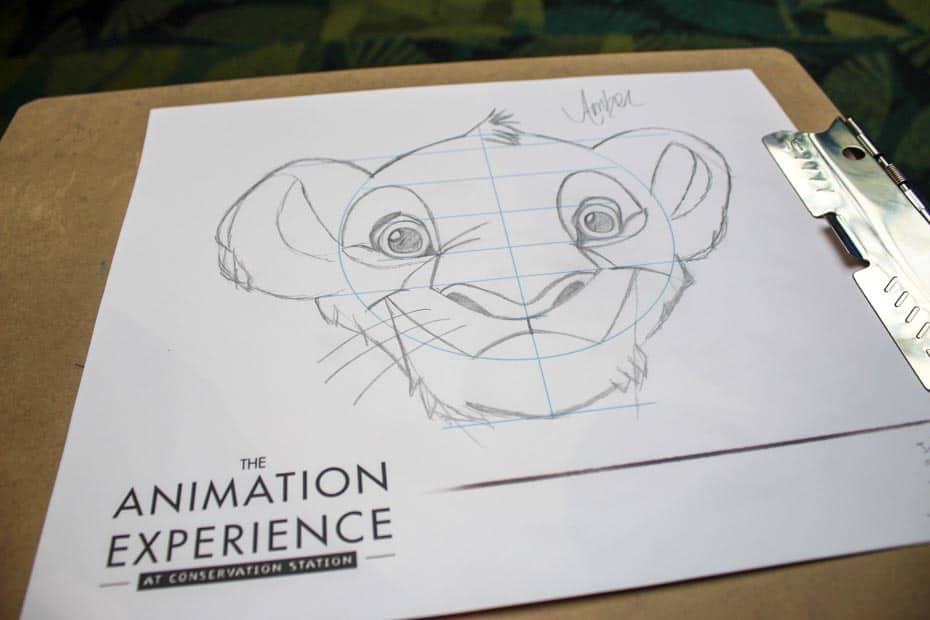 Here are the quick reference details to plan for the Animation Experience.
| | |
| --- | --- |
| The Animation Experience | Animal Kingdom |
| Location | Rafiki's Planet Watch |
| Disney Height Requirement: | None |
| FastPass: | Yes |
| Ride Type: | Theater-style seating |
| Seats Per Vehicle: | N/A |
| Rider Switch: | No |
| Extra Magic Hours: | N/A |
| Good For: | Everyone |
| Scary Factor: | None |
| Must-Do List: | Medium Priority |
| Perfect For: | Anyone who has an interest in art. |
| Special Mention: | You get to keep your drawing, and it might turn out better than expected. |
Animation Experience at Animal KIngdom
The Animation Experience is located up at Rafiki's Planet Watch at Disney's Animal Kingdom. Specifically, you'll find it inside the Conservation Station building. You might remember that you can only access Rafiki's Planet Watch by taking the Wildlife Express Train.
The area is also only open until late afternoon. Since it closes earlier than the rest of the park, make sure not to wait until the last minute to tour the area.
My usual recommendation is to head up here between 2:00 p.m. and 4:00 p.m. when some of the higher priority attractions in the park have the highest wait times. This area provides a nice space to spend a little downtime while still offering multiple things to do without all the crowds.
The Animation Experience is available during the day and each class lasts approximately 25 minutes. It does offer a FastPass but in most cases, you won't need it. There is an area outside of the entrance to wait. Once it's time for the next group, you'll pick up a clipboard with paper and pencil and head to your seat.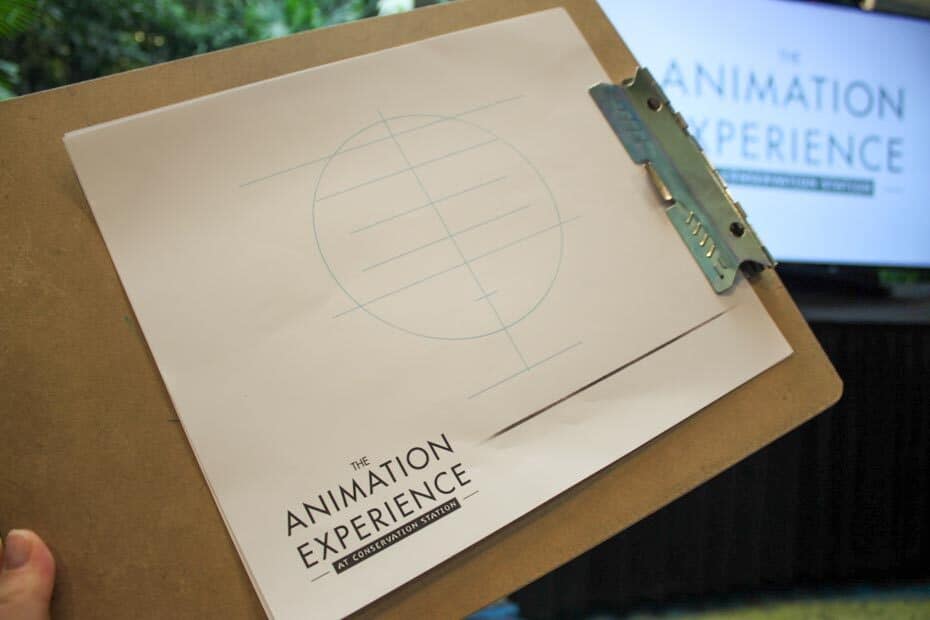 Here is a look at the seating area for the Animation Experience.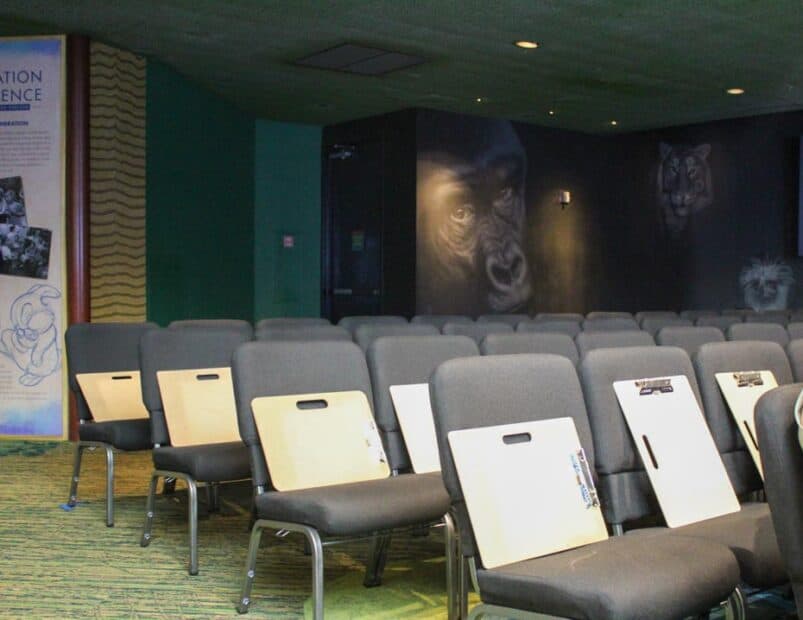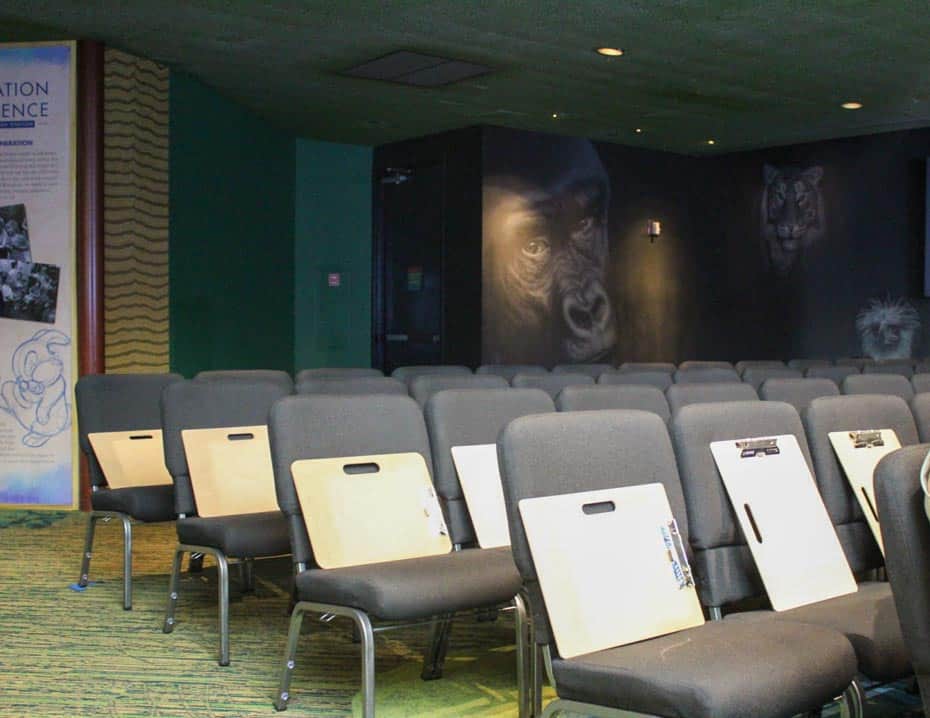 And here is a look at the screen where the instructor's drawing is projected. The instructor will begin the class and start drawing pretty immediately. The drawing process starts off pretty slow, but towards the end, it does pick up quite a bit.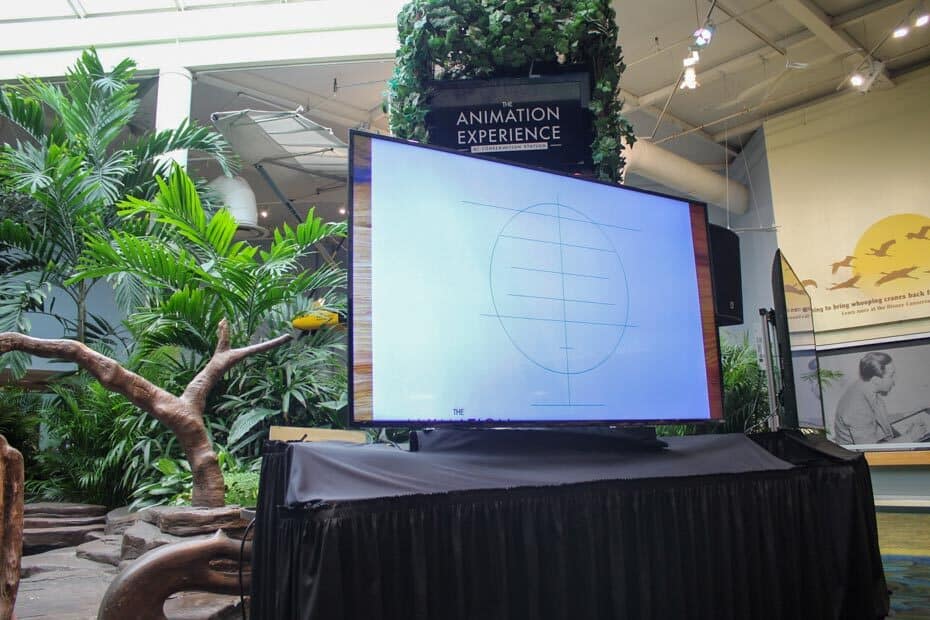 The initial offerings for characters were Simba, Timon, and Pumba. This makes sense because these characters are also used to represent a lot of conservation efforts in all of the Disney Parks. Since then a few Disney villains have been added to the mix.
Here's a look at how my drawing came out. There were so many good drawings in our group this day, and a lot of people expressed two different things. First, no one could believe how well their drawings had turned out. Second, they couldn't believe how good their children's drawings had turned out.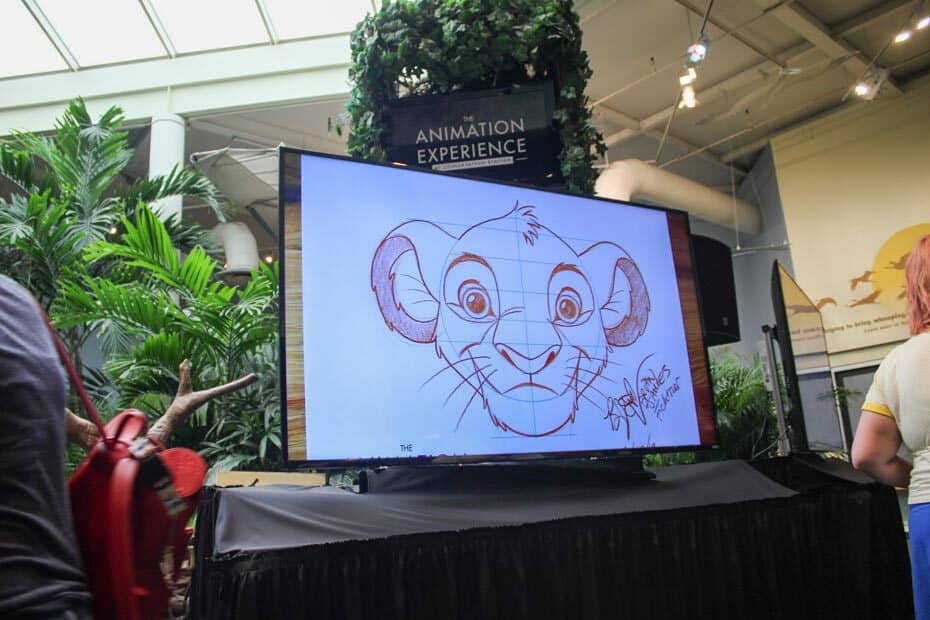 We recently returned to Disney's Animal Kingdom for another round of the Animation Experience. This has been seen social distancing procedures were put in place. You might can tell how the rows are really spaced out now. Each party will sit together in their own section.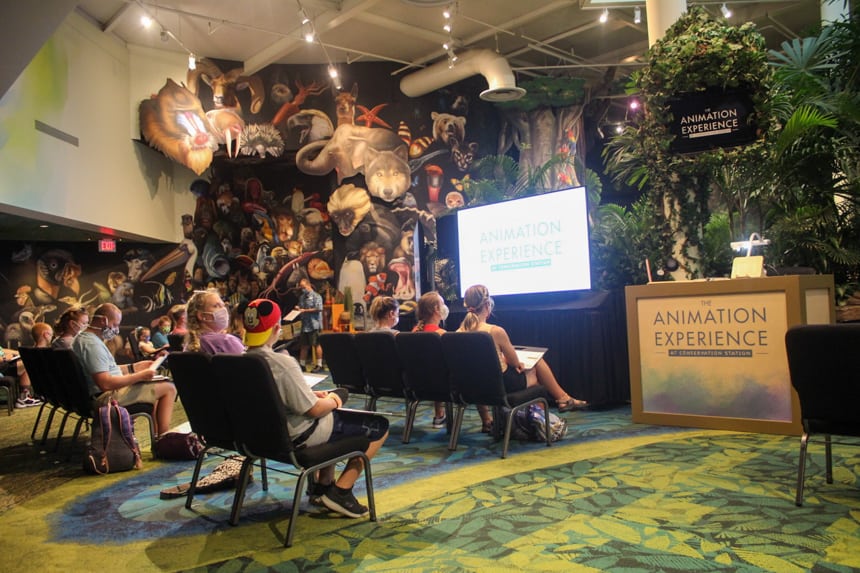 The inspiration for our drawing on this day was one of the elephants from Kilimanjaro Safaris. And it wasn't just any elephant, it was baby Stella, who's actually a few years old now.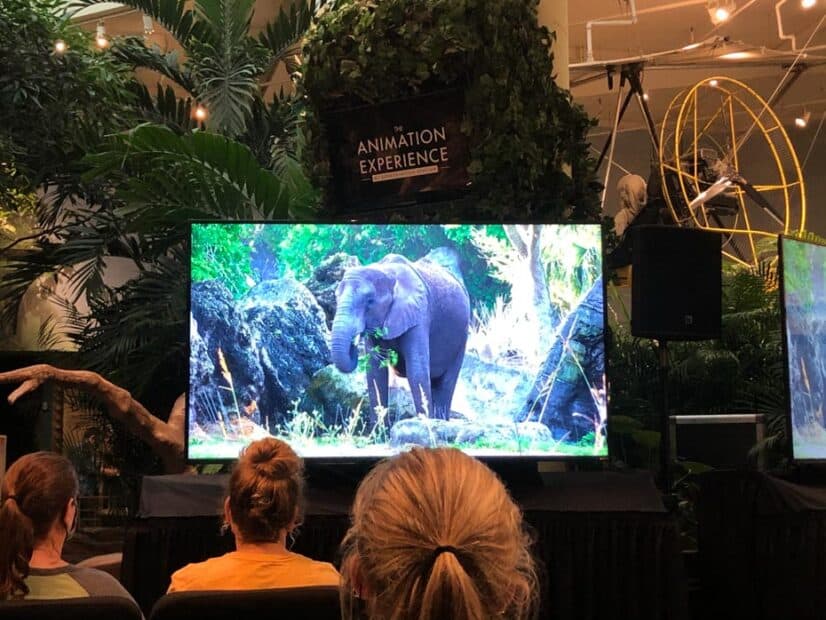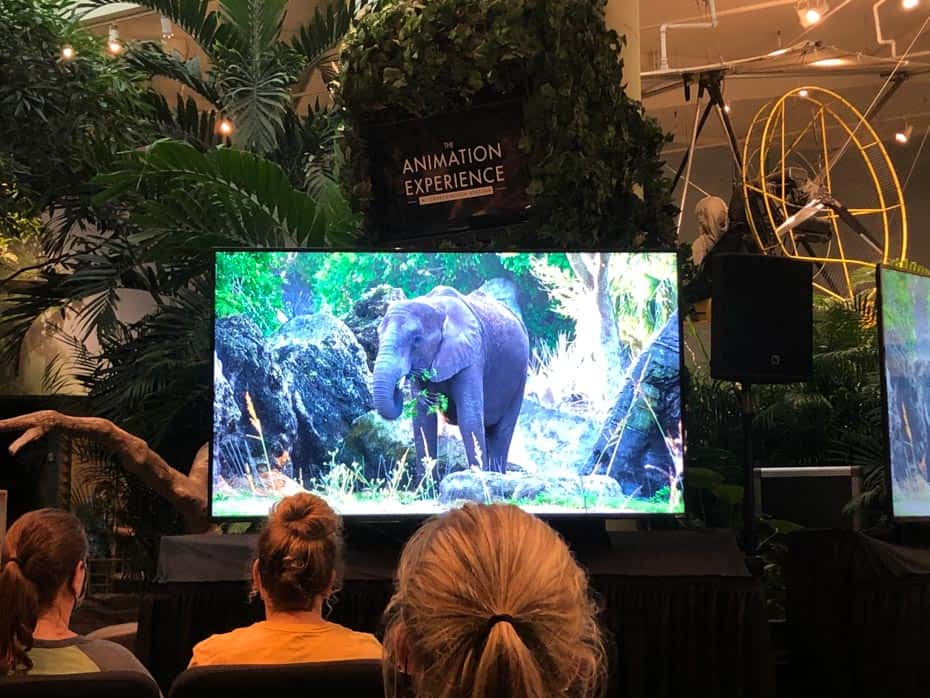 Anyway, you can only imagine what character we ended up drawing!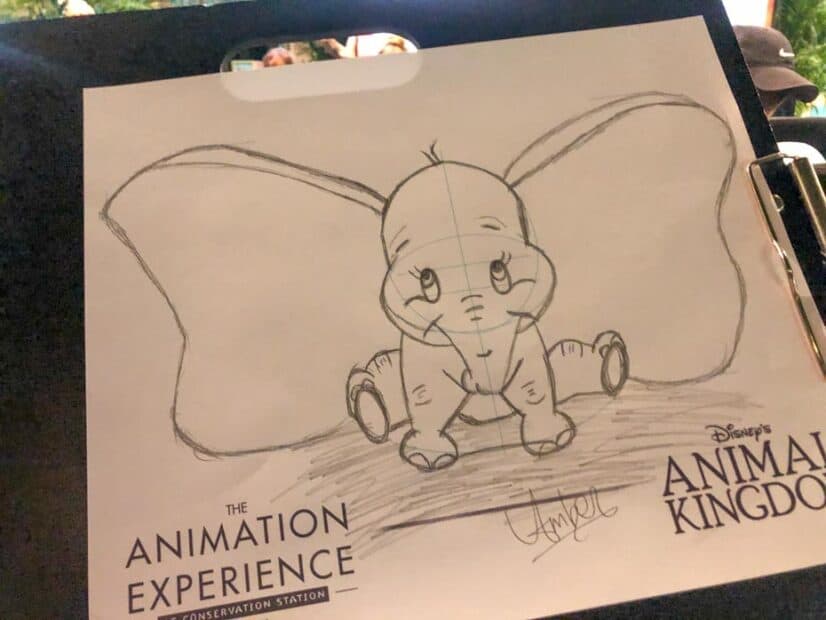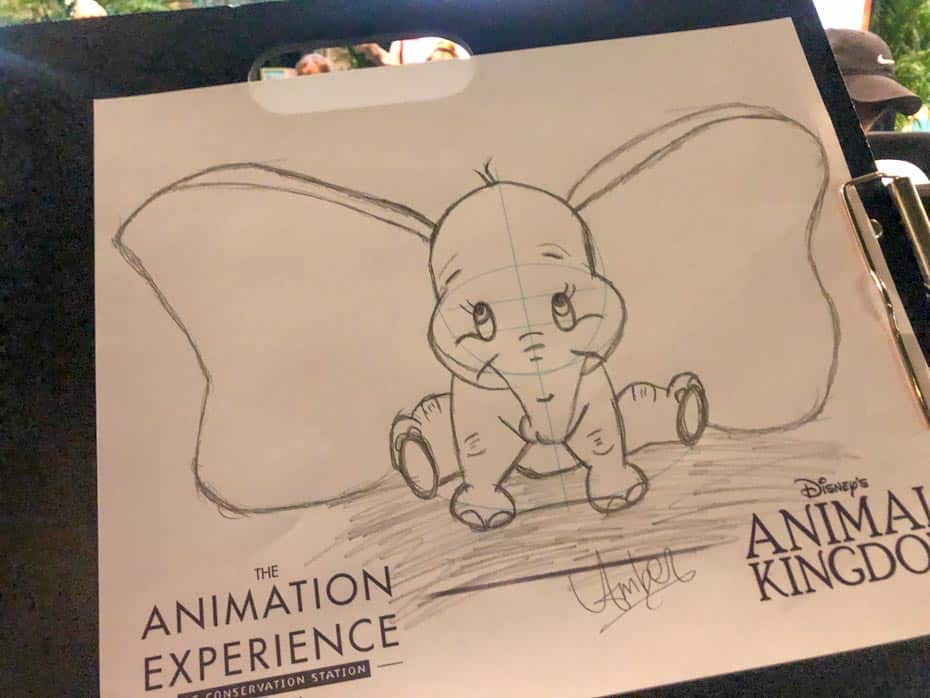 Dumbo! As you can see below, some of us have a little more imagination than others. Which is the kind of thing an experience like this brings out.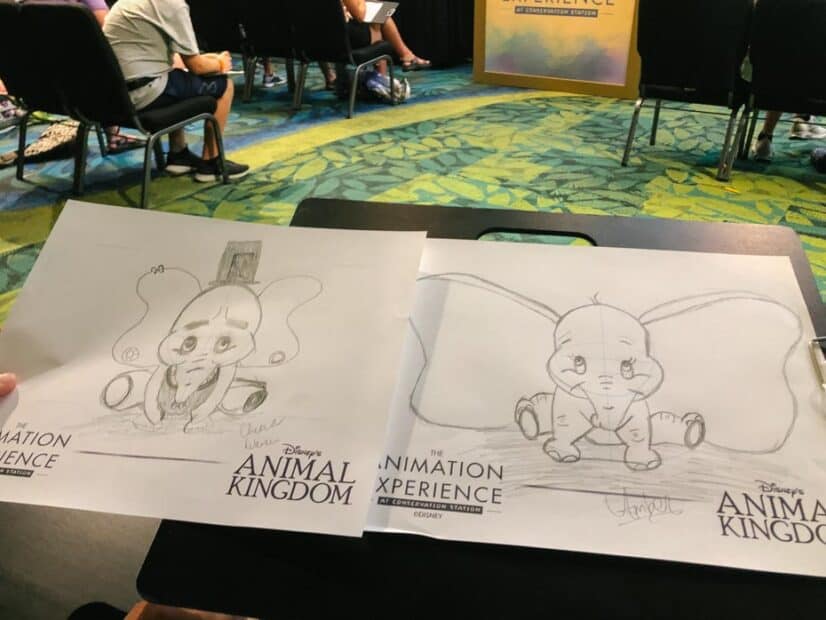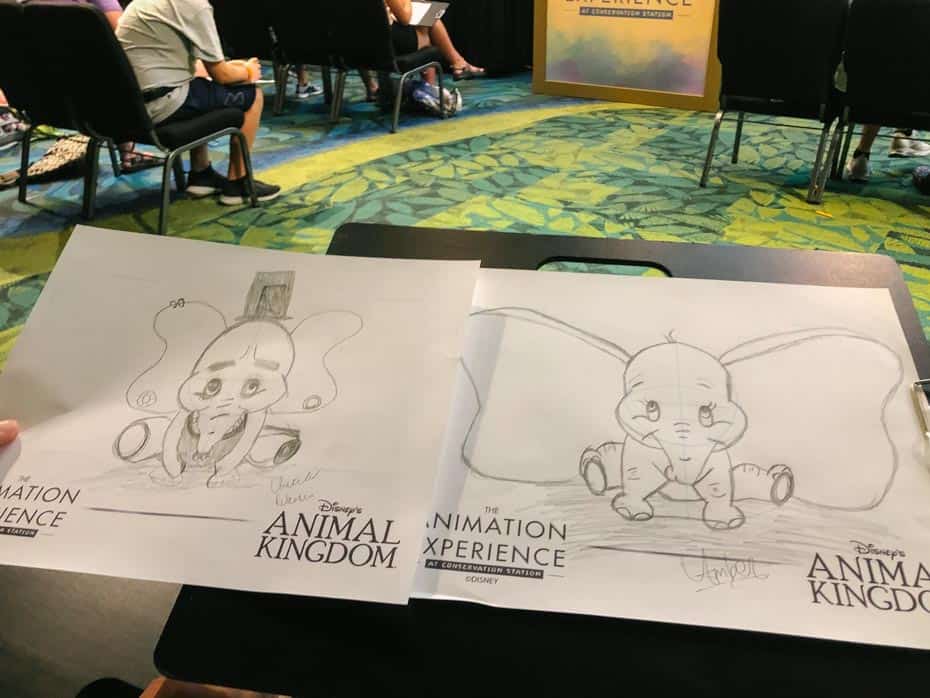 And it's also what makes me brag about Disney's Animal Kingdom so much. Sometimes trips like these open up your eyes to new hobbies or talents that your children could greatly benefit from exploring. We live in a very busy world, and sometimes it takes a vacation to see these kinds of things loud and clear.
So if you are in the area, stop in for a drawing. If it doesn't turn out great, you still have a souvenir or a fun laugh. Hopefully, your good-natured enough that your family can laugh with you about it.
And after you check out Rafiki's Planet, don't forget these other amazing experiences at Animal Kingdom:
You might also enjoy the list of Disney World Hotel Reviews to help select your resort. Some of my top recommendations include a stay at Gran Destino Tower, or anywhere else at Coronado Springs Resort (Full Review).
Or if you want to go all out and stay in a Disney deluxe resort, you can't go wrong with Disney's Animal Kingdom Lodge (review).
And make sure to take the time for the Art of Animation experience, you'll probably be surprised at how good your drawing turns out!