Animal Kingdom's Wildlife Express Train
The Wildlife Express Train at Disney World's Animal Kingdom serves more of a purpose than it is an actual attraction. That purpose is to carry guests up to the area known as Rafiki's Planet Watch or also commonly referred to as Conservation Station.
In fact, the only way to access this special area of the park is by taking the Wildlife Express Train. This review will go over using the train during the day at the Animal Kingdom.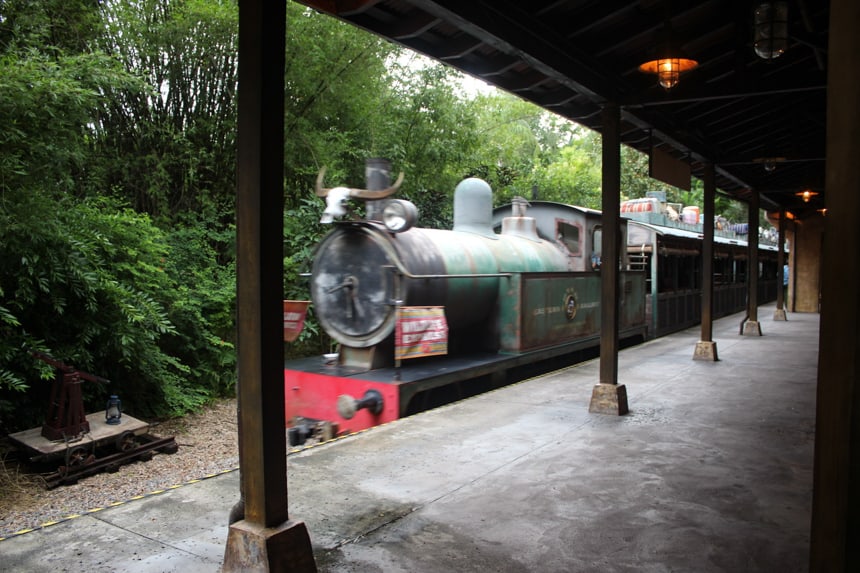 Wildlife Express Train
Animal Kingdom

Location:

Rafiki's Planet Watch

Disney Height Requirement:

None

FastPass:

None

Ride Type:

Slow Train

Seats Per Vehicle:

Train

Rider Switch at Disney:

None

Extra Magic Hours:

None

Good For:

Have to take the train
to access Rafiki's.

Scary Factor:

None

Must-Do List:

Low Priority

Perfect For:

All Ages

Special Mention:

Train sits facing out and offers a
bit of a backstage view of animals.
Wildlife Express Train
The entrance to the Wildlife Express Train is underneath the large Rafiki's Planet Watch sign in the back of Africa. This is also next door to the exit area of Gorilla Falls Exploration Trail and Kilimanjaro's Safaris.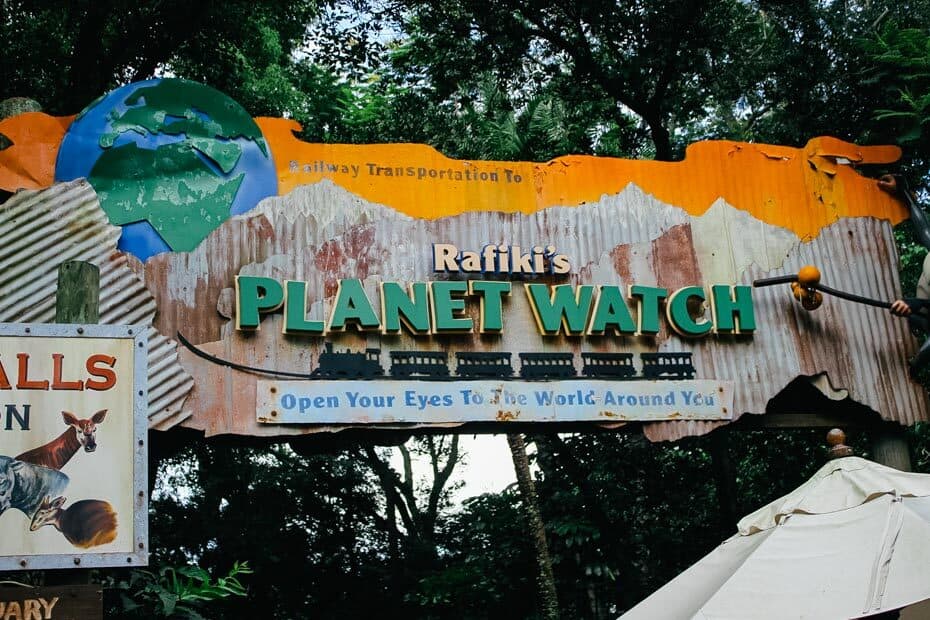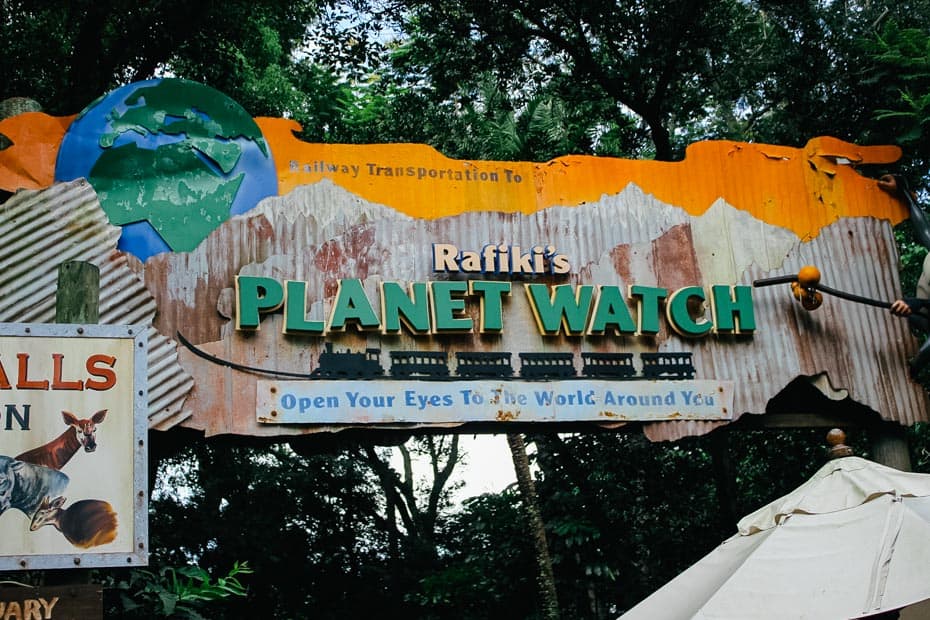 It's important to know that the Wildlife Express train and the area it serves are only open until late afternoon typically. You'll want to check the daily time's schedule for exact hours of operation if you are planning to visit the area.
If you are trying to decide whether or not a trip up to Rafiki's Planet Watch is worth it, I'd recommend you read this full Rafiki's Planet Watch review covering everything there is to experience in this area. It talks about the petting area, science labs, and the newer animation experience that's offered.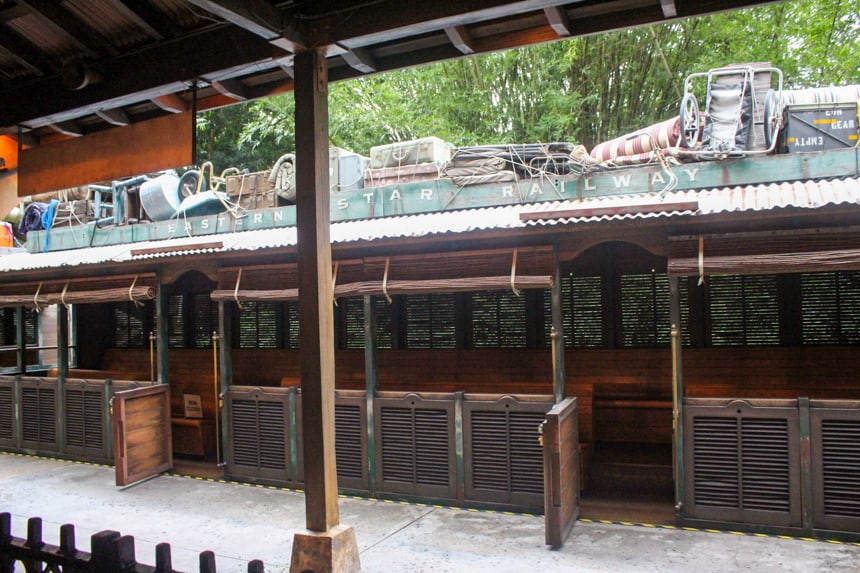 As far as the Wildlife Express goes it runs in a semi-circle. The train begins down in Africa and then heads up to Conservation Station. There you'll unload and anyone waiting to head back to the main park will re-board.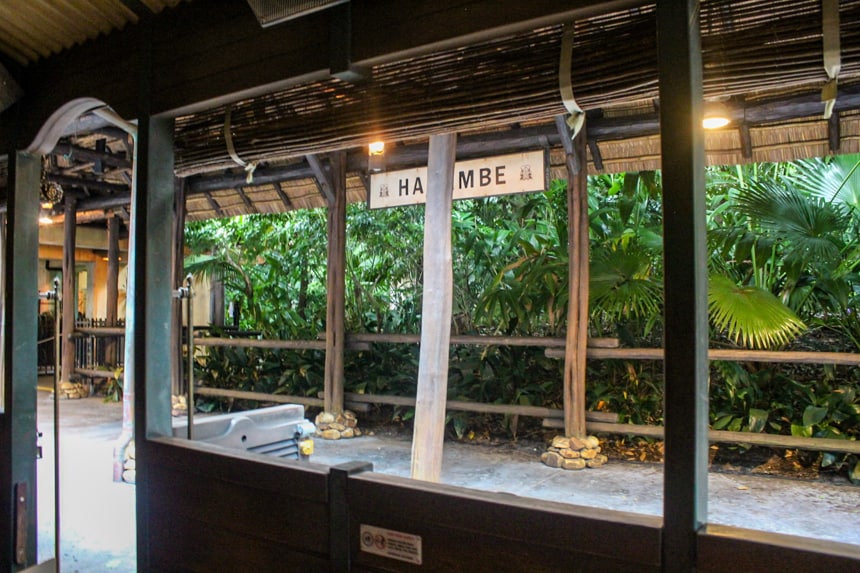 If you are just wanting to take the Wildlife Express around the full loop, you can elect to stay on board. I've often seen guests with napping children stay on for another round or two.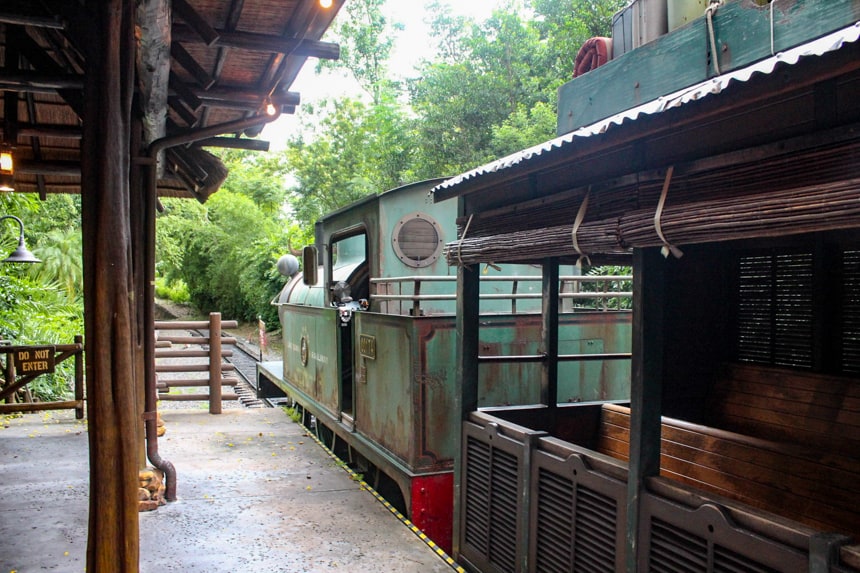 Taking the Wildlife Express
Upon initial start, you might find that the view out is not so pleasing, but I recommend you look very closely. The areas are behind-the-scenes and sometimes offer a neat view of animals. I often see an elephant or two when I travel back that way.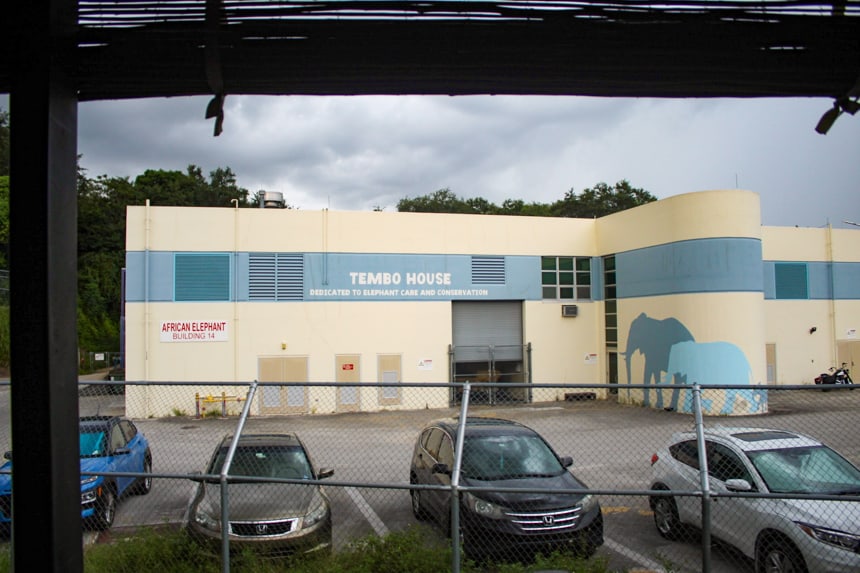 And you might even see a few rhinoceros.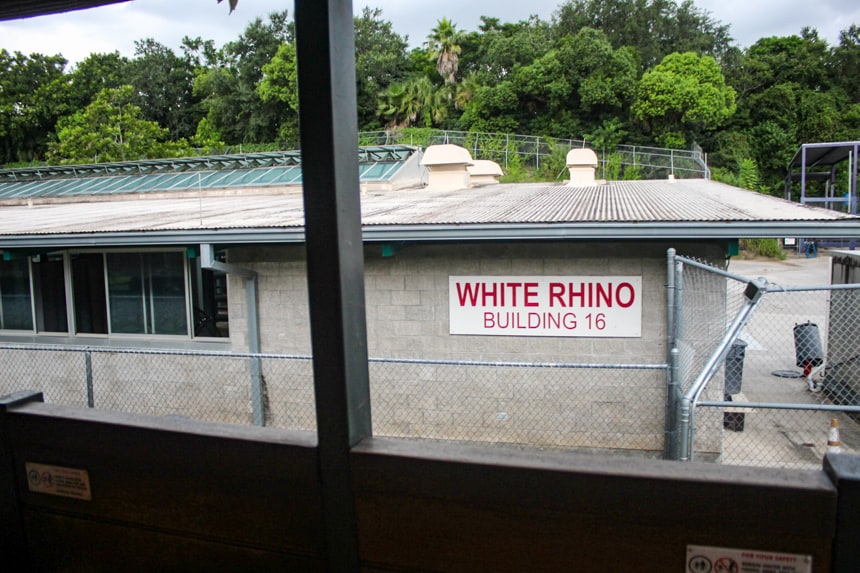 There's really no telling.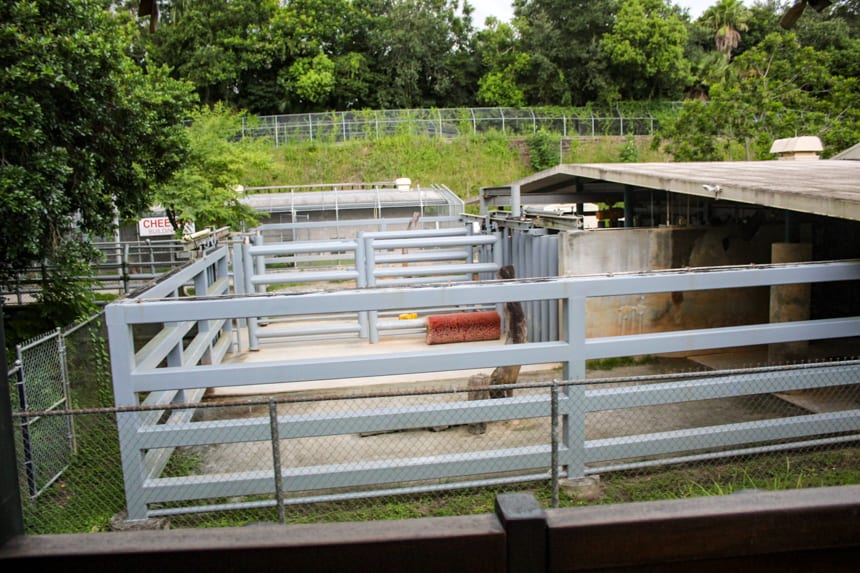 On this day I found there were quite a few ostrich running about. It almost looked like they were staged there to entertain visitors.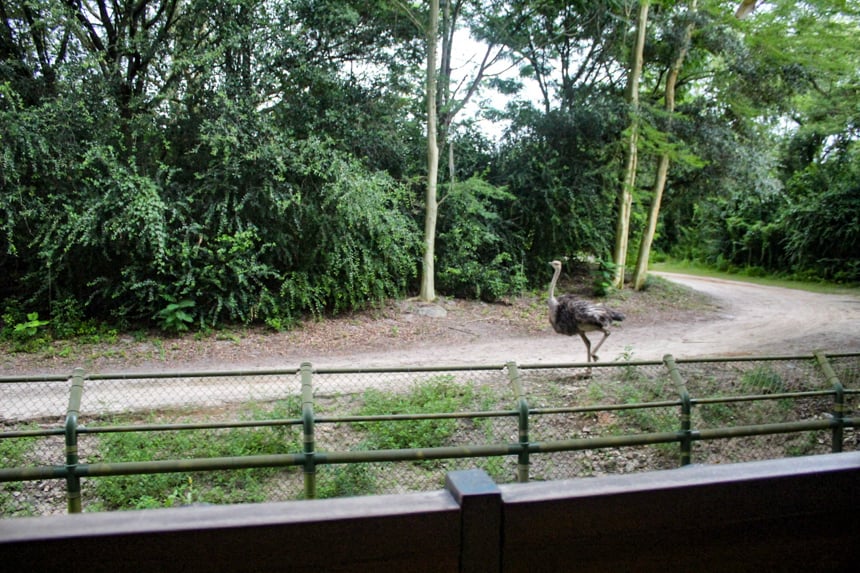 You'll cross over a train stop.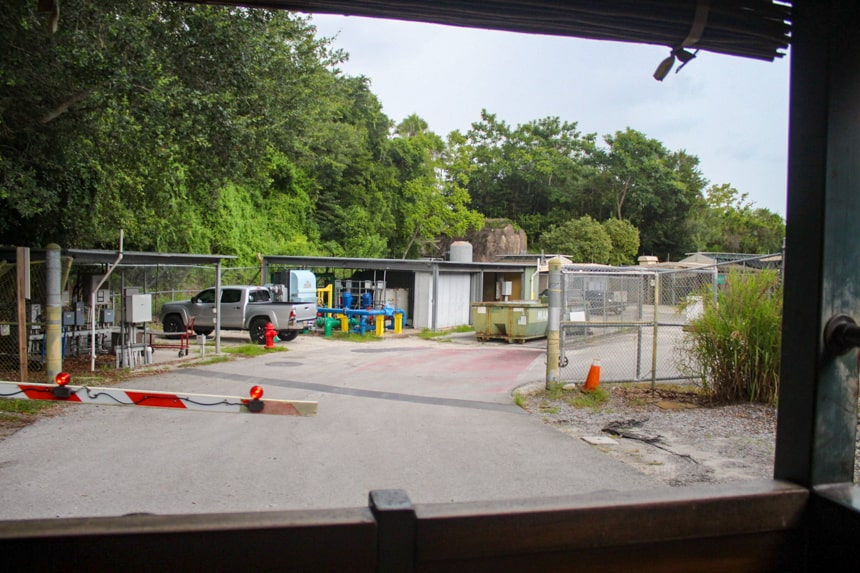 And there's a few other things to look at on your short journey up to Rafiki's.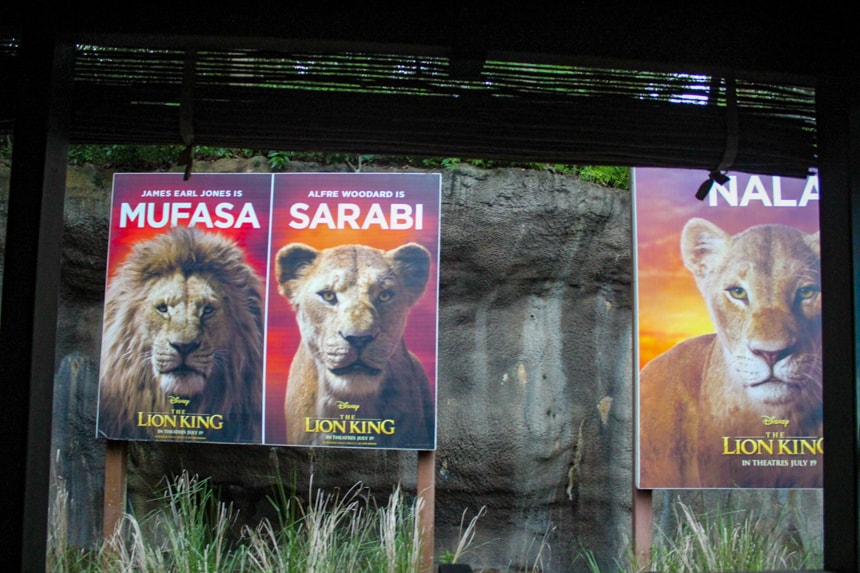 On the way back, you won't see any of the backstage areas. But there are a few props similar to what you might see from the Walt Disney World Railroad at the Magic Kingdom.
The actual train ride back and forth on the Wildlife Express is actually extremely short. I haven't timed it exactly, but I'd be willing to say it is for sure less than five minutes each way. This also means that the train runs about every ten minutes or so between stations. That should be the only amount of time you have to wait for the train to return.
My favorite thing about this train ride is that it faces outward in the opposite direction of a regular train. This is a great place to visit when you've gotten a lot of your priority touring items out of the way. Especially, if you are looking to spend a little casual downtime in a not so fast-paced area of the park.
For other animal experience you might like these reviews:
If you are planning your Walt Disney Word vacation, make sure to check out our Disney World Hotel Reviews. You might specifically enjoy the review of Disney's Animal Kingdom Lodge or the Disney's Coronado Springs Resort Review.
Additionally, our Disney Restaurant Reviews include tips for character dining in 2021 at Disney. And our Disney Signature Dining Guide will help you pick the best fine dining experience available.
I hope you'll enjoy a ride on the Wildlife Express next time you're visiting Disney's Animal Kingdom. Let me know in the comments if this attraction is a must do for your family.