Photos: The Cast Member Pumpkin Contest at Disney World Resorts (2023)
Each year, cast members at the Walt Disney World Resorts take the time to create seasonal artwork for their guests. For Halloween, those creations are in the form of decorated pumpkins. Unfortunately, we didn't visit every resort this year to see the pumpkin decorating contest.
But during our stay at Saratoga Springs and Disney's Caribbean Beach, we had a chance to see their pumpkin displays. Additionally, we saw the pumpkins at Disney's Boardwalk on a recent visit.
Below, we'll look at some of the decorated pumpkins at these resorts. We can all agree that cast members do an incredible job at coming up with these ideas and executing them so that anyone visiting the resorts can enjoy them. It's these kinds of traditions that set Disney Resorts apart from so many.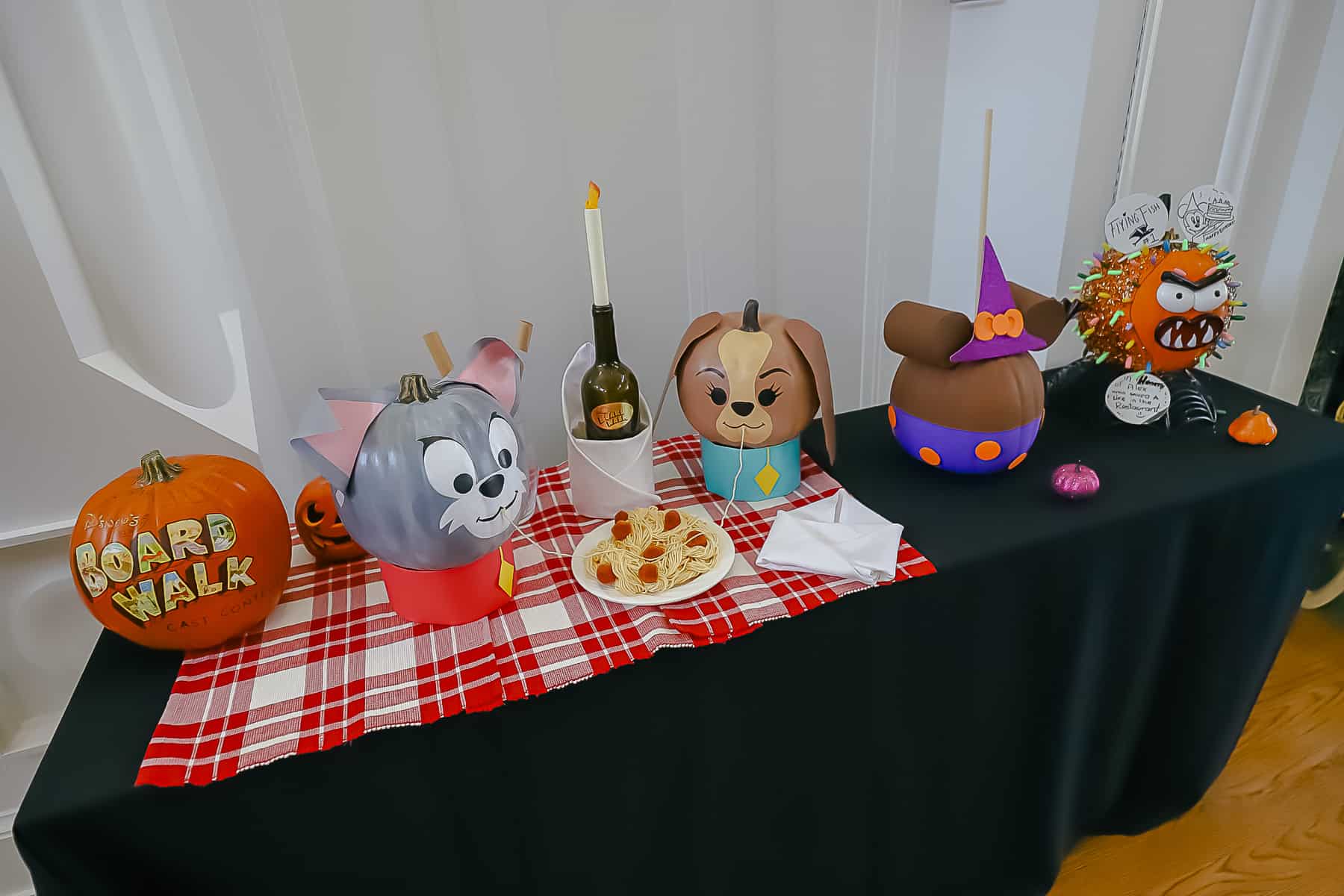 Pumpkins at Disney's Boardwalk Inn
Here are the pumpkins at Disney's Boardwalk. How creative is this idea with Lady and the Tramp enjoying a plate of spaghetti?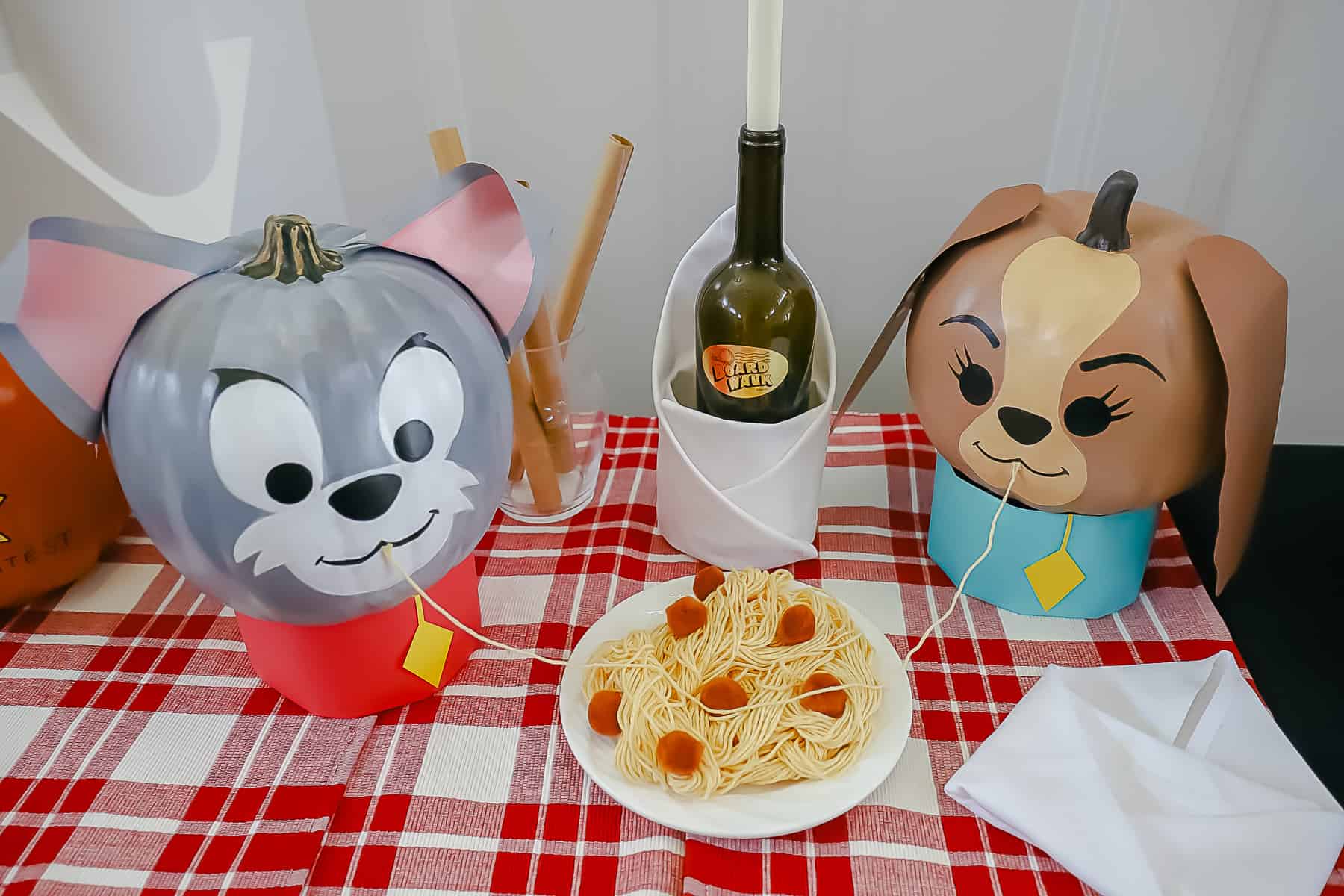 This Disney's Boardwalk pumpkin is an excellent representation of the resort. Someone spent a good deal of time on the details inside the lettering.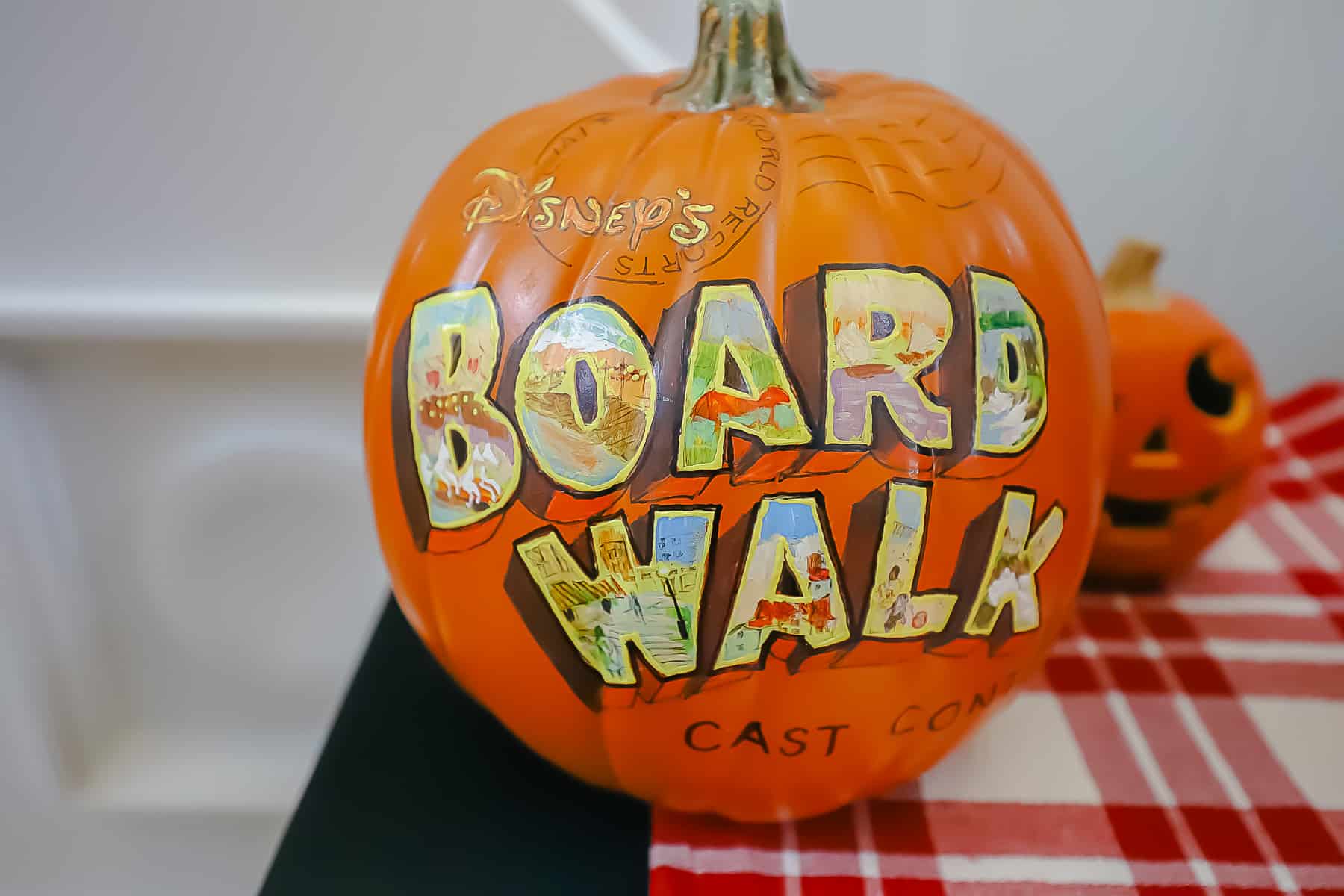 Here are a few more pumpkins. A job well done to everyone!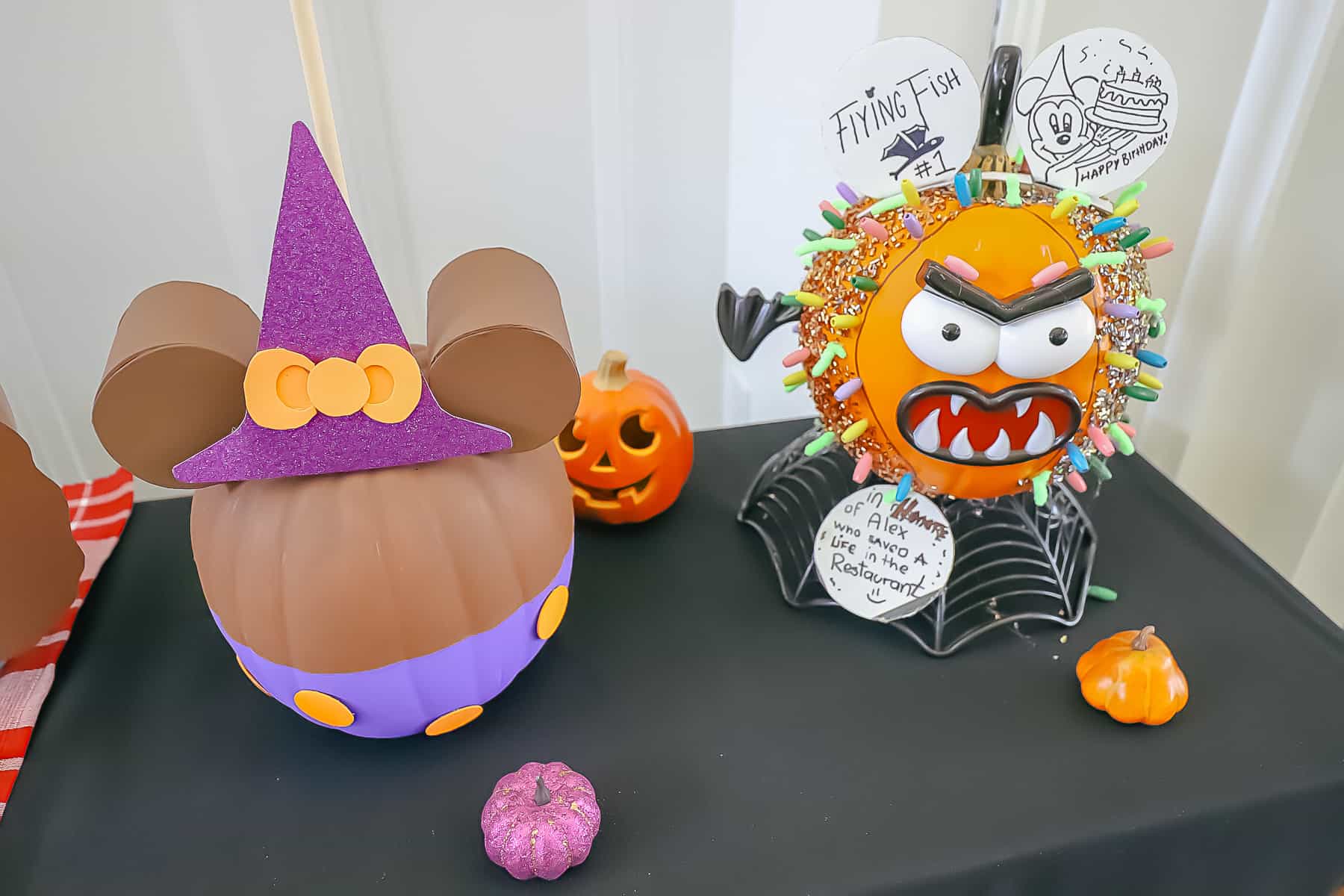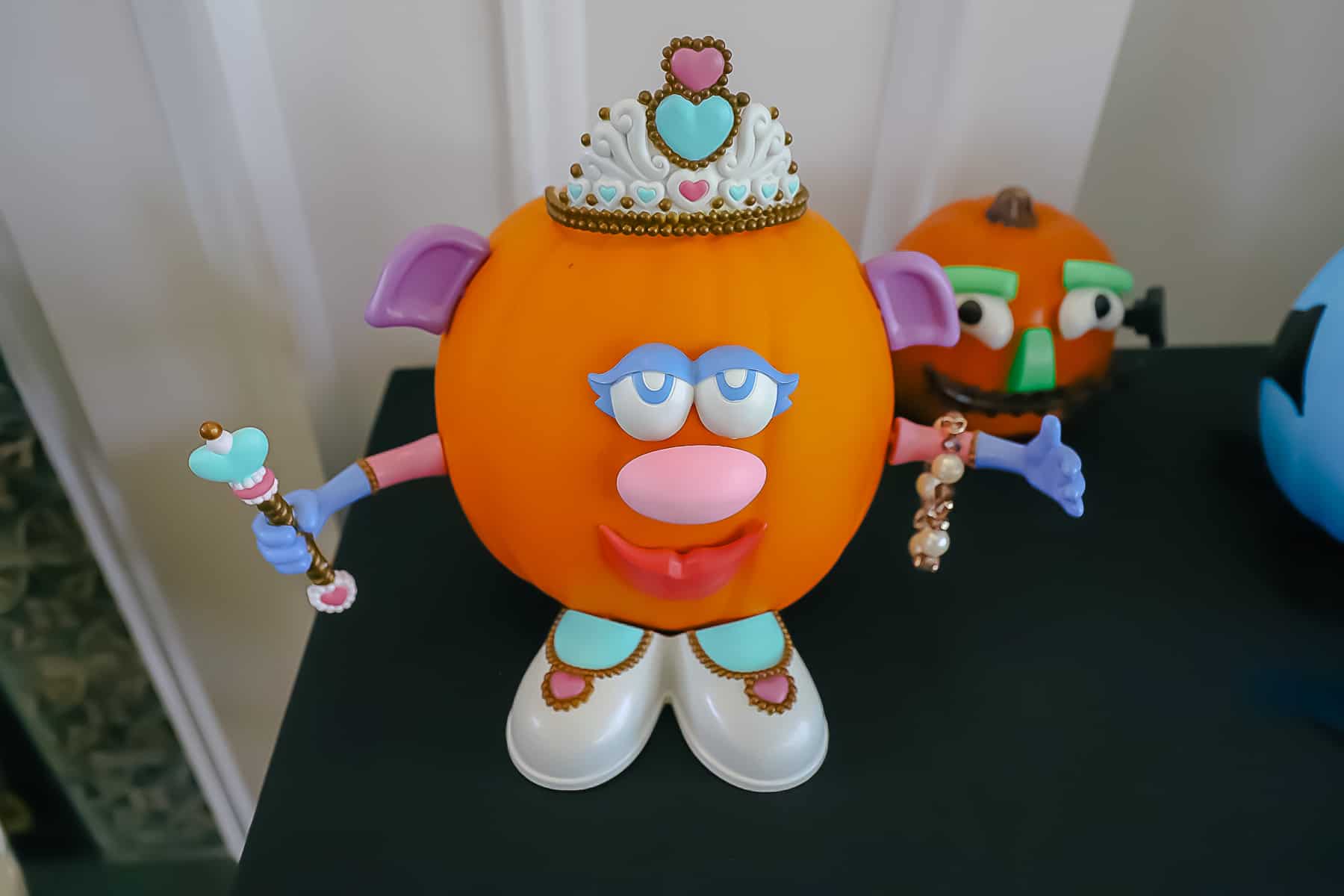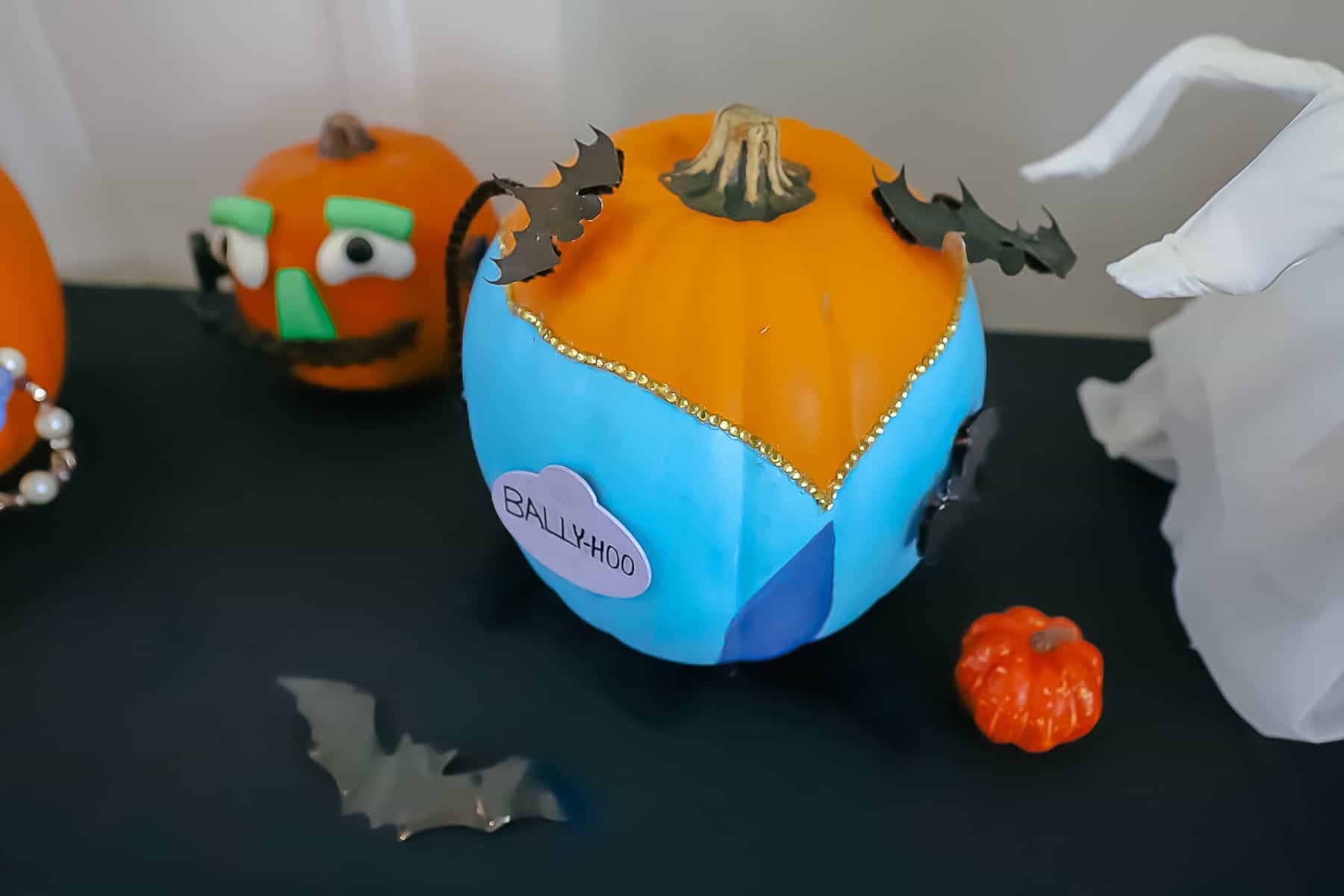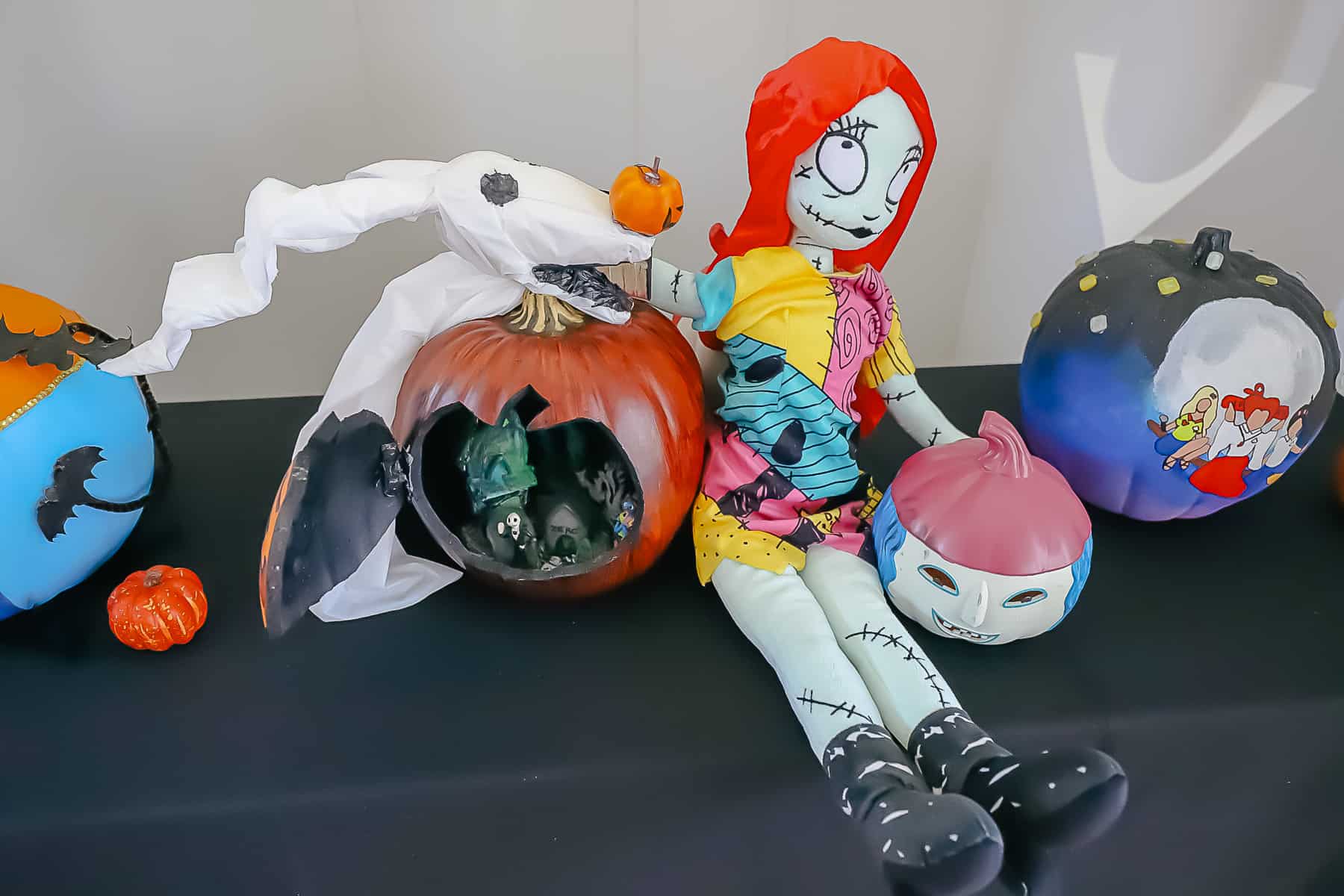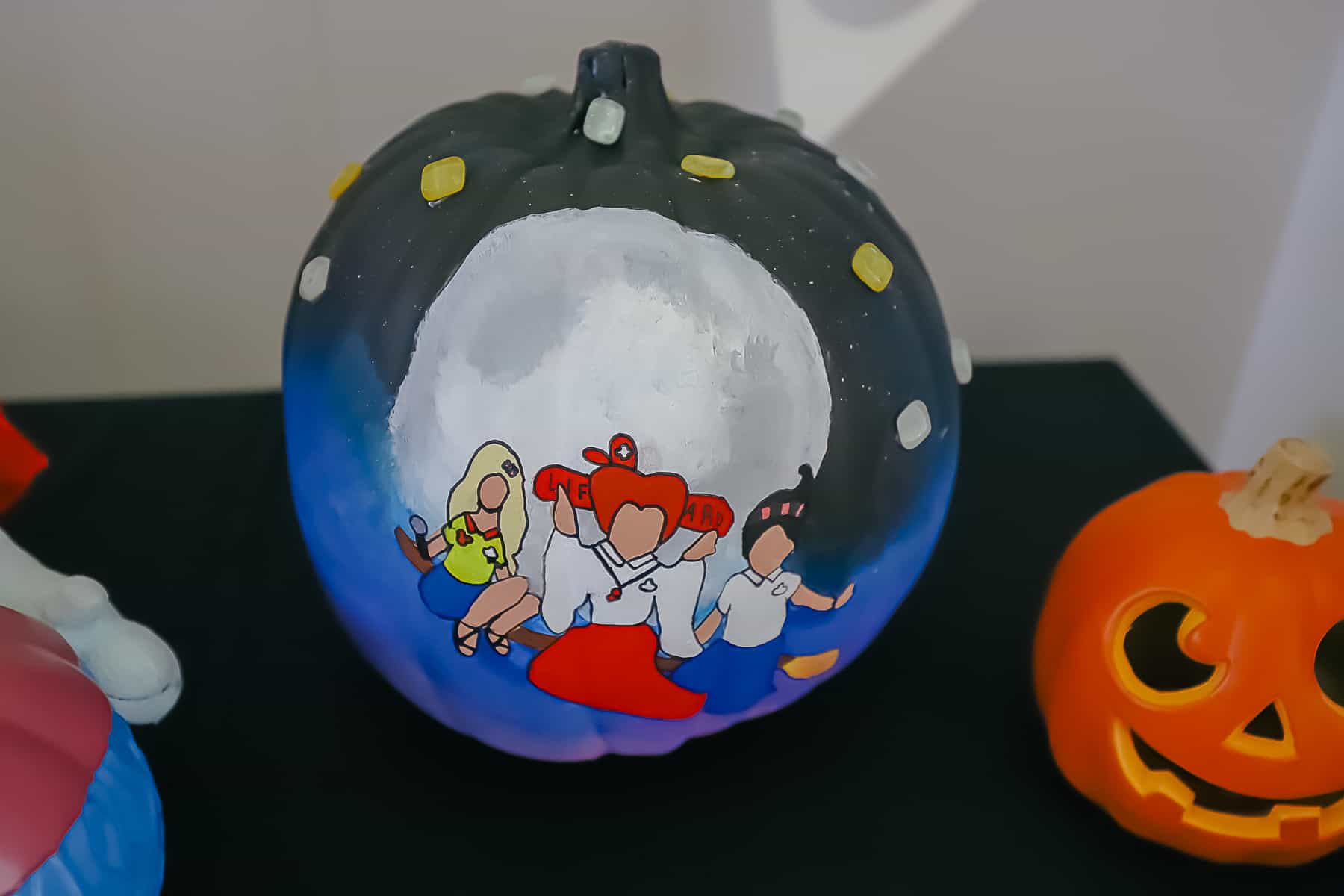 Pumpkins at Disney's Saratoga Springs Resort
Here are a few of the pumpkins at Disney's Saratoga Springs Resort and Spa. They had a QR code for guests to scan and vote on their favorite pumpkins. Voting ended at noon on Halloween.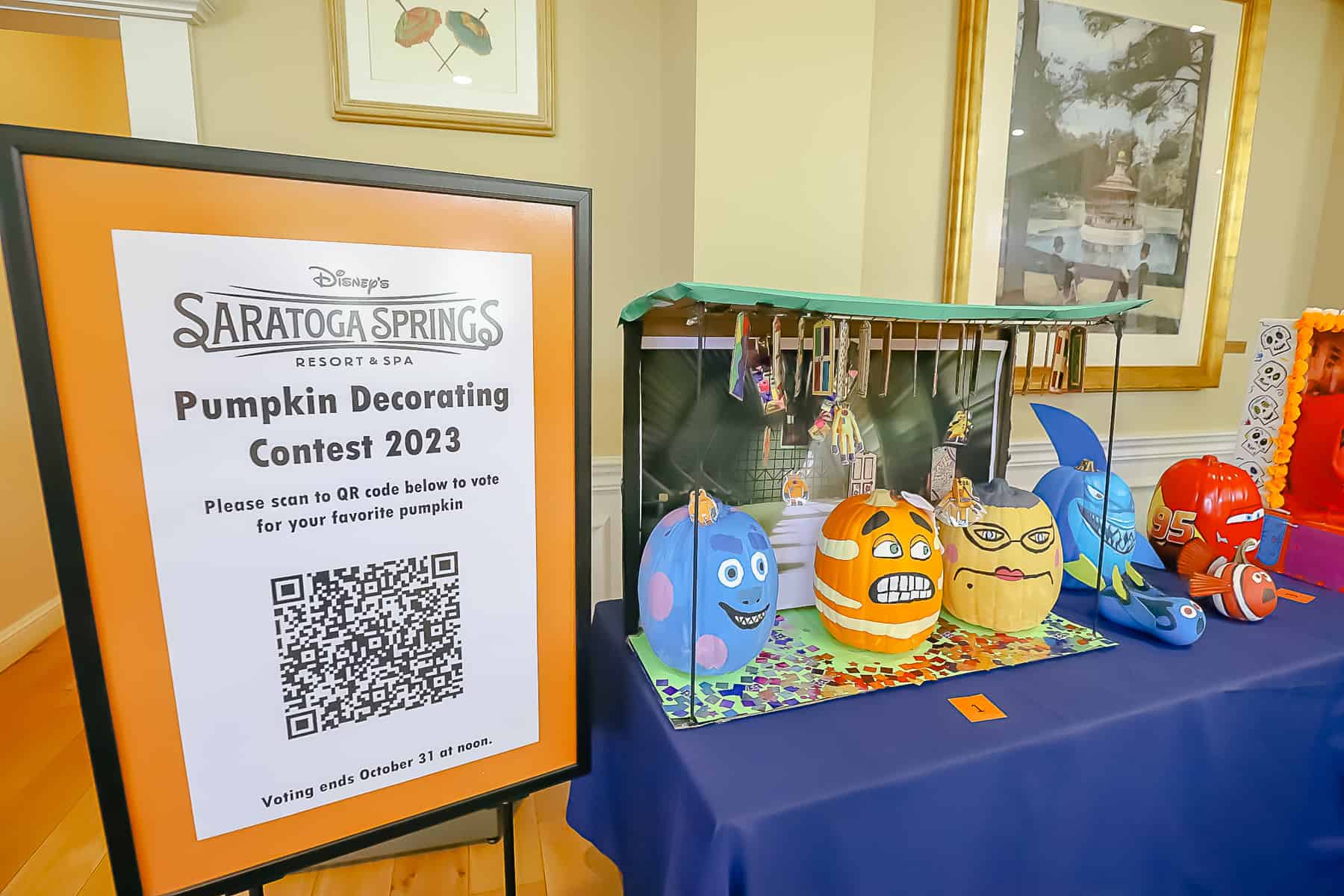 These were a lot of fun!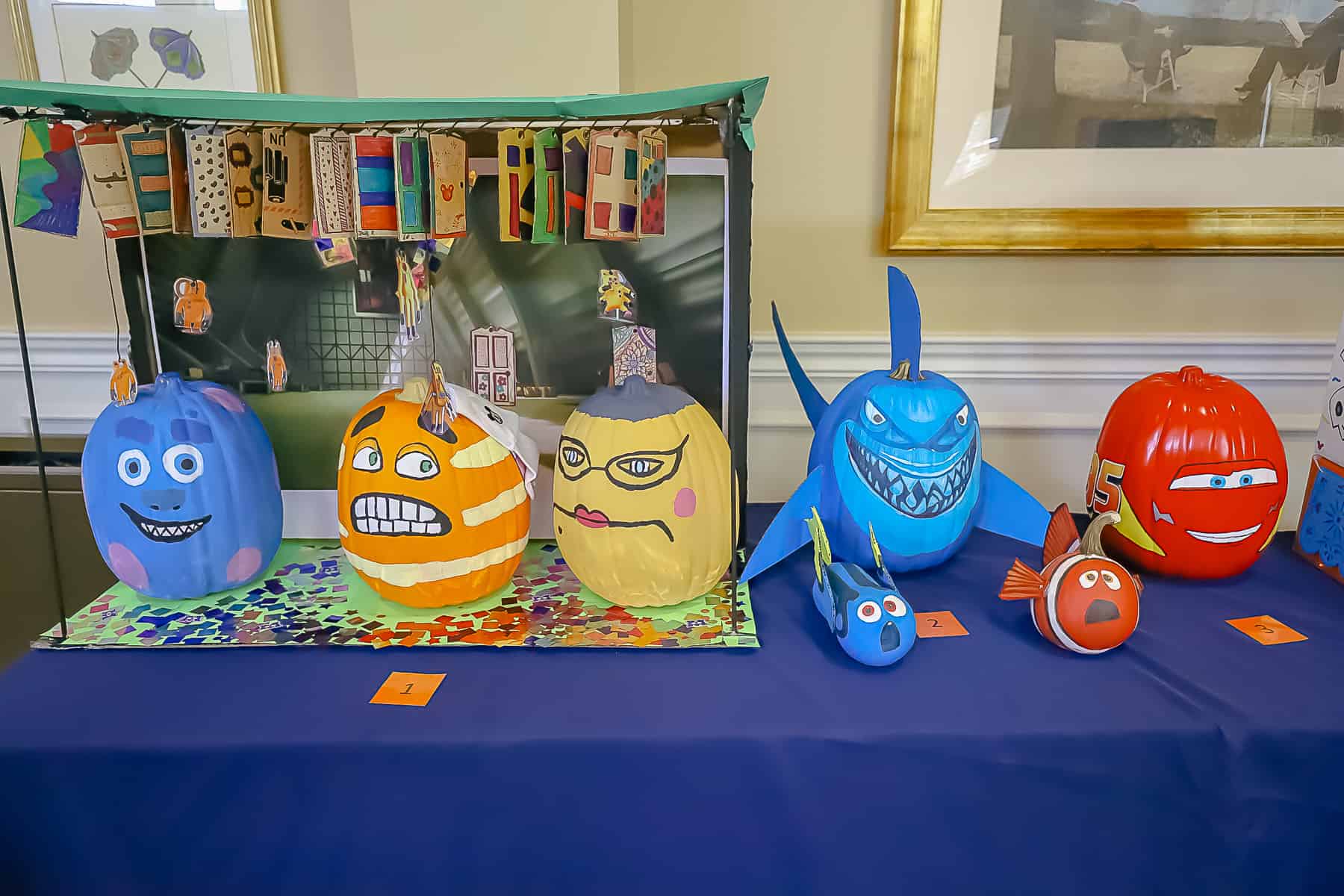 Here, we have a few pumpkins themed to Coco, Up, Luca, and A Bug's Life.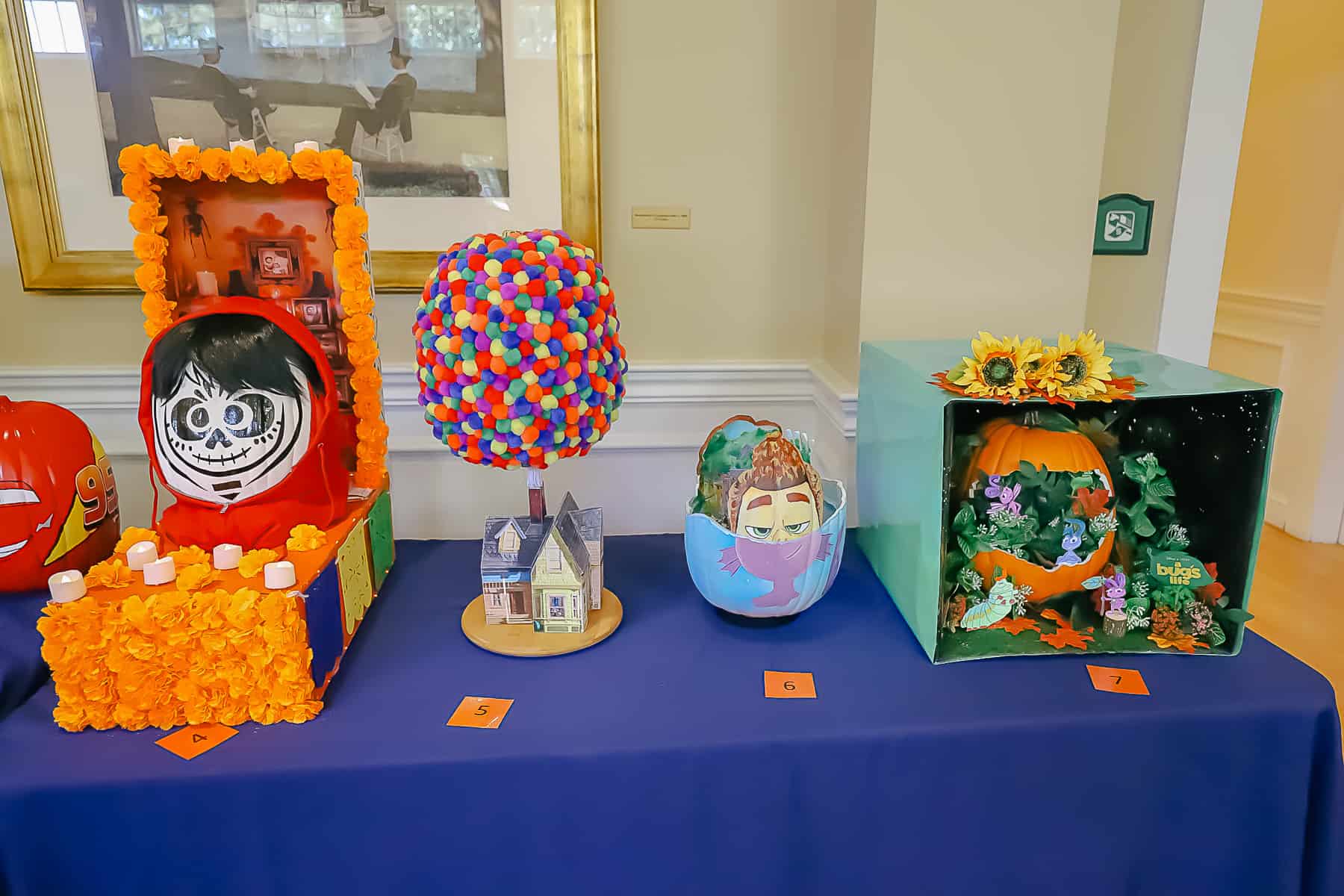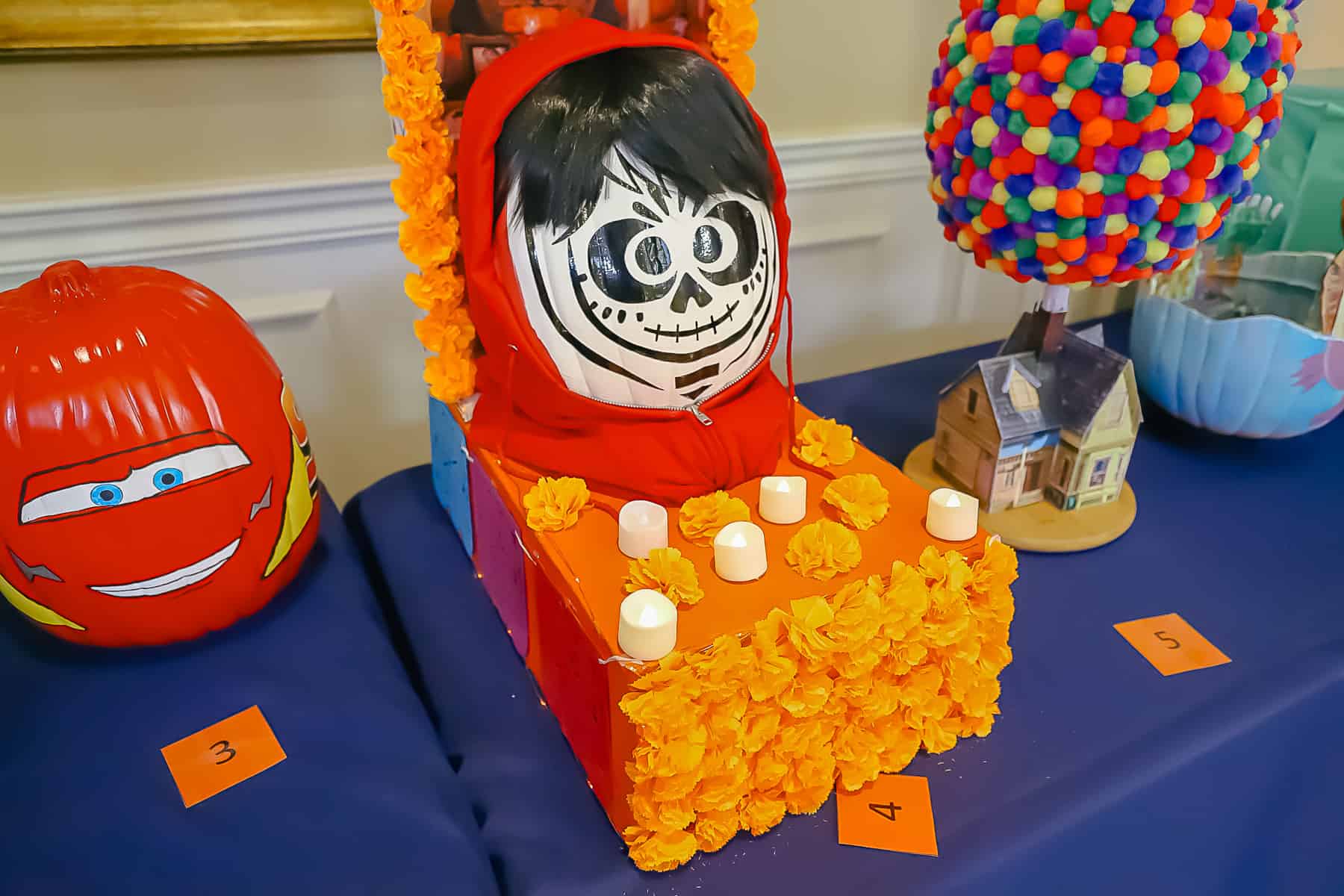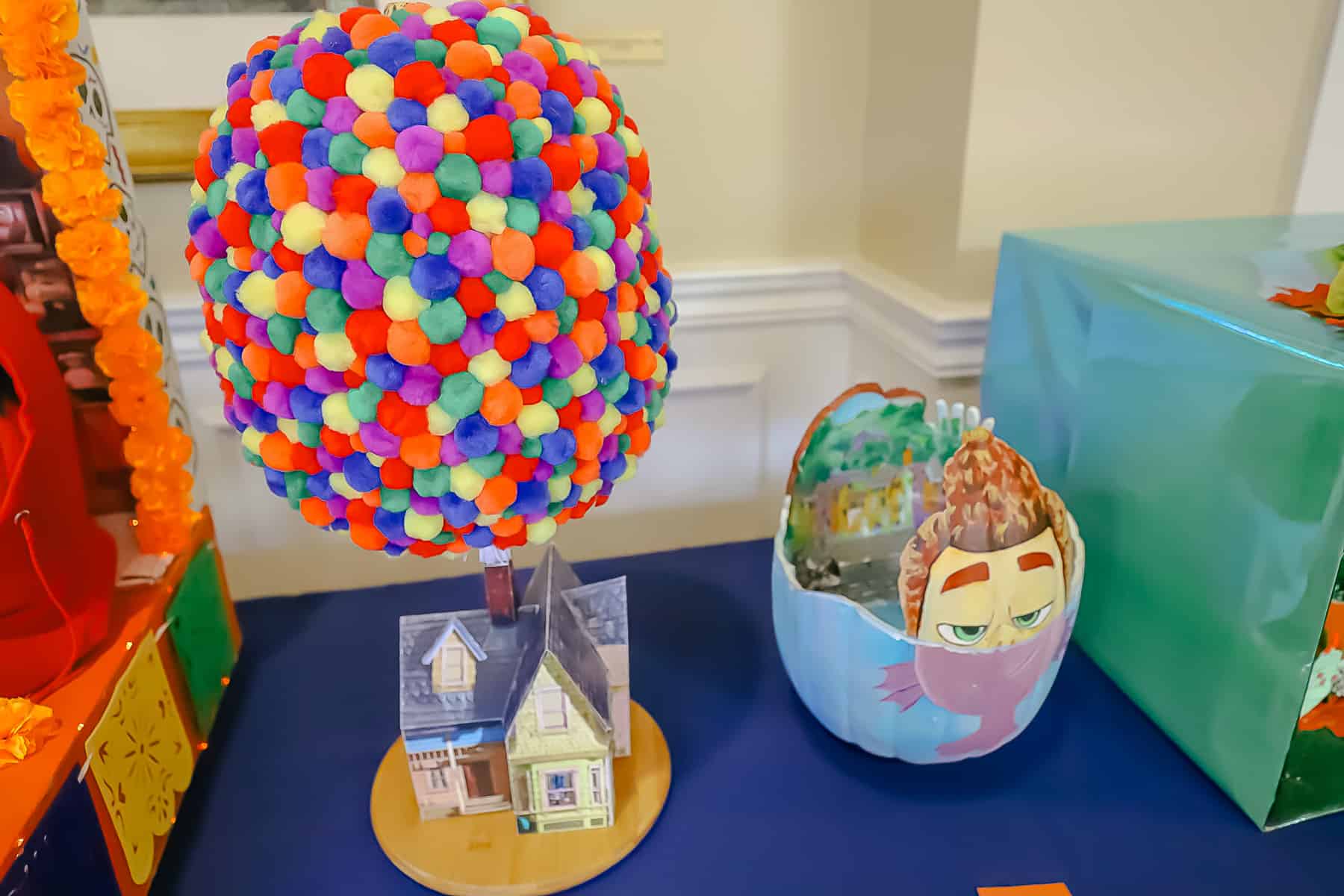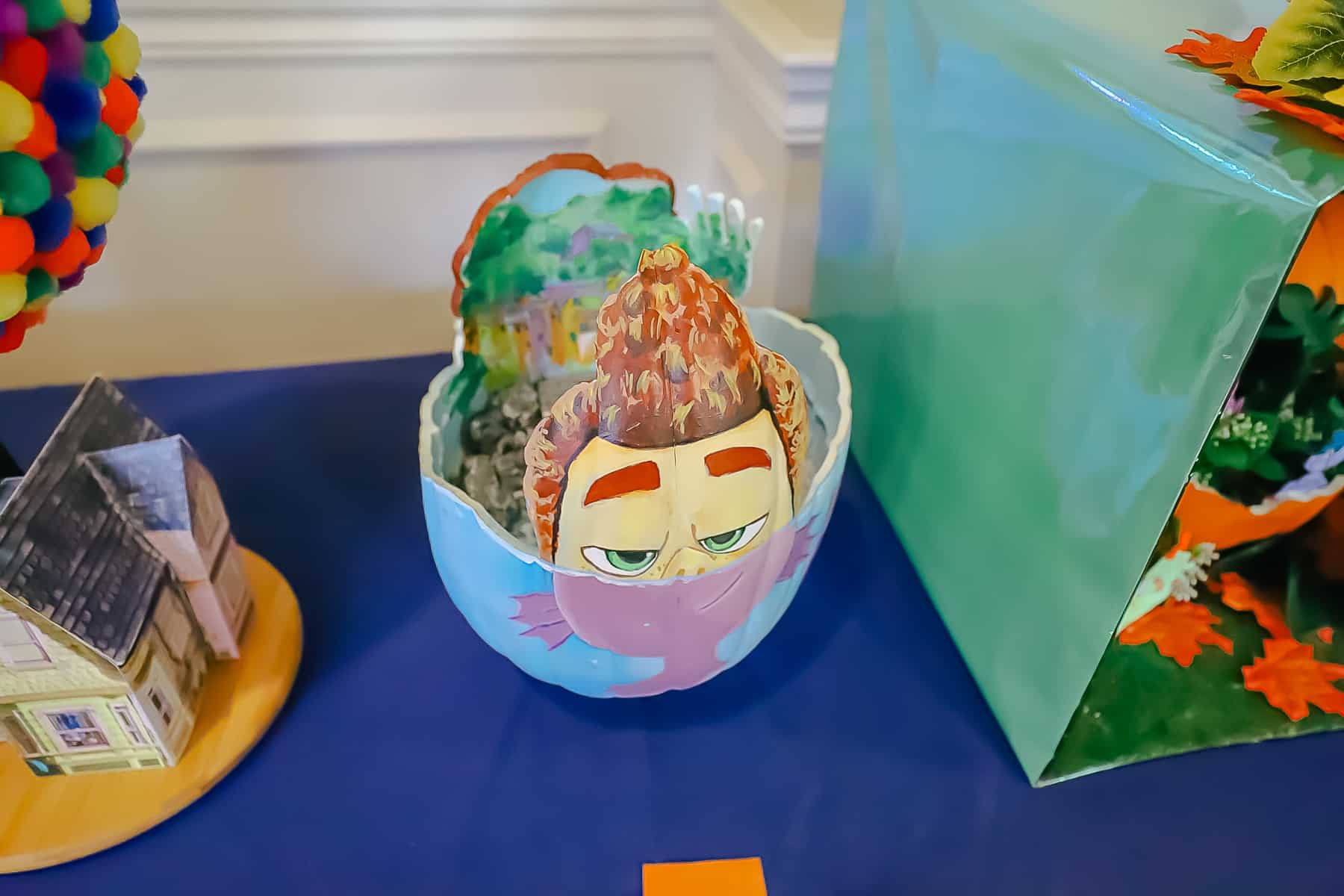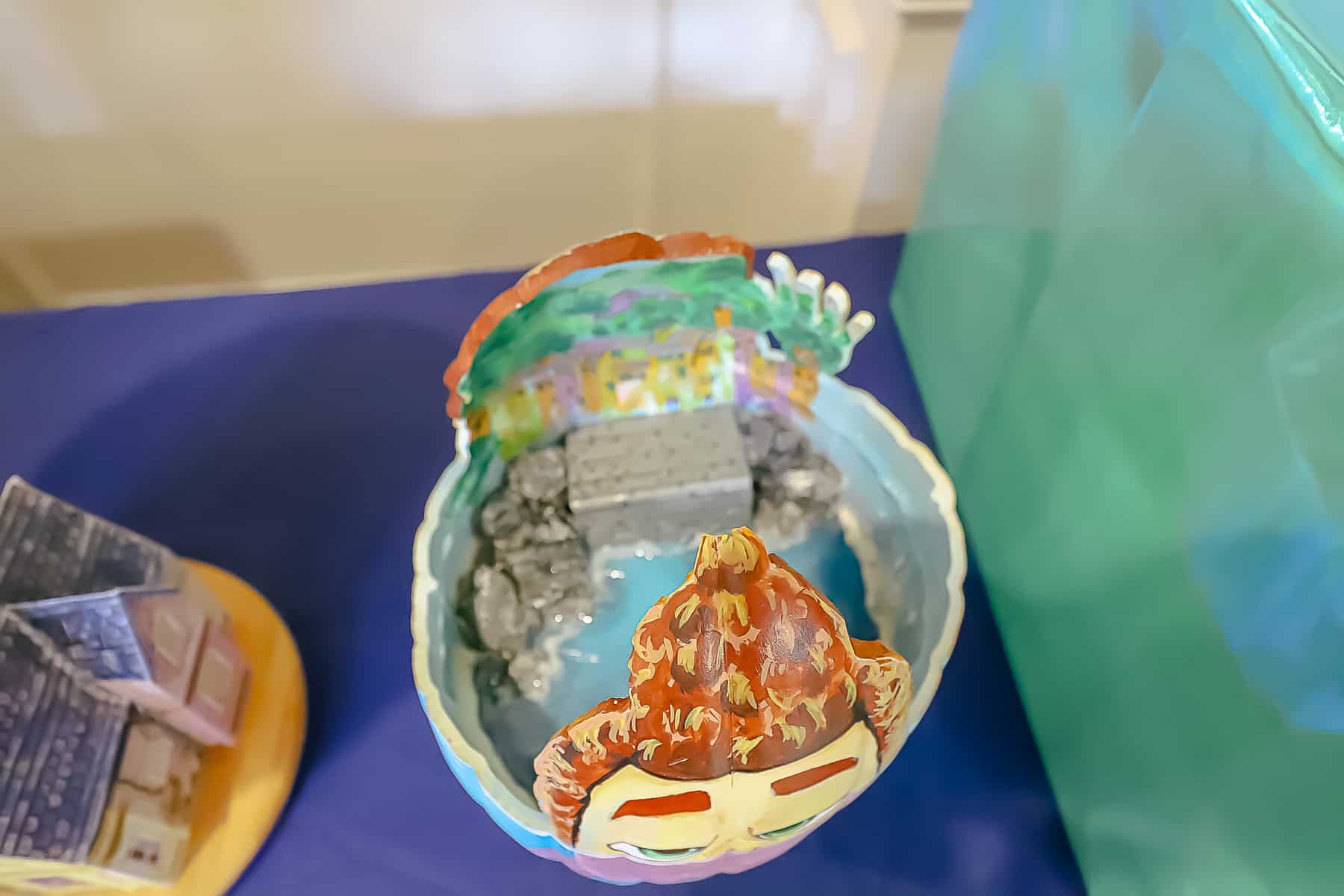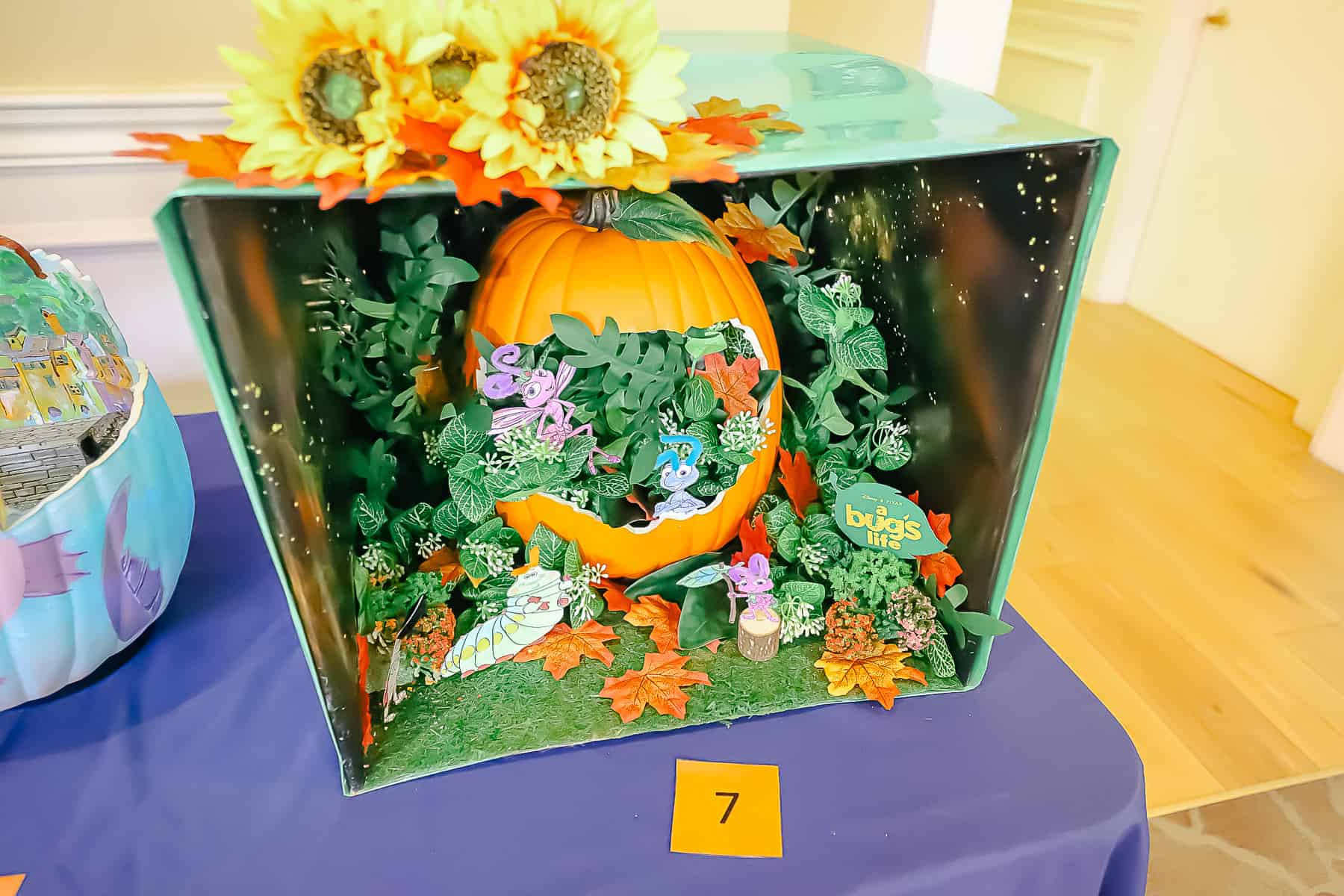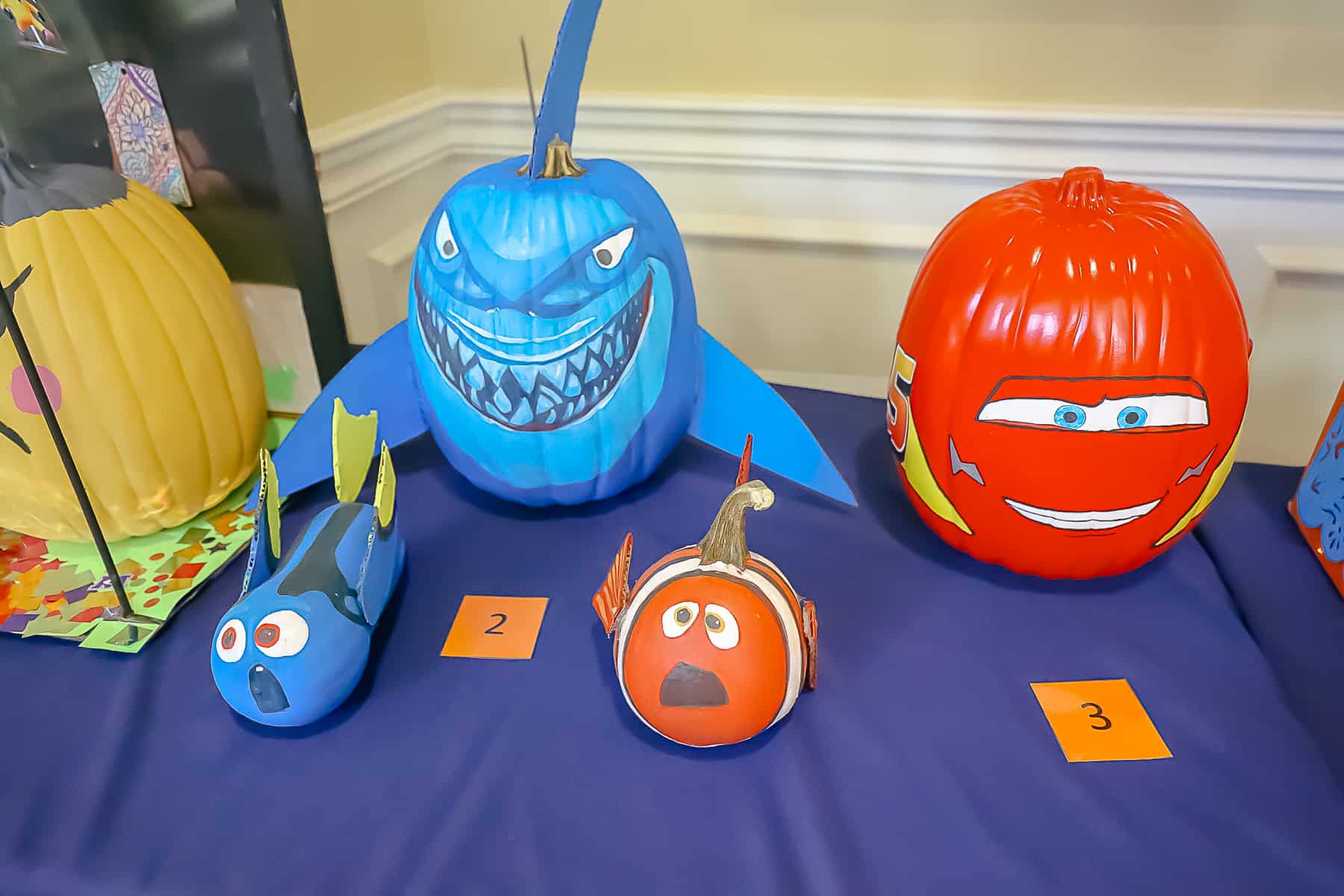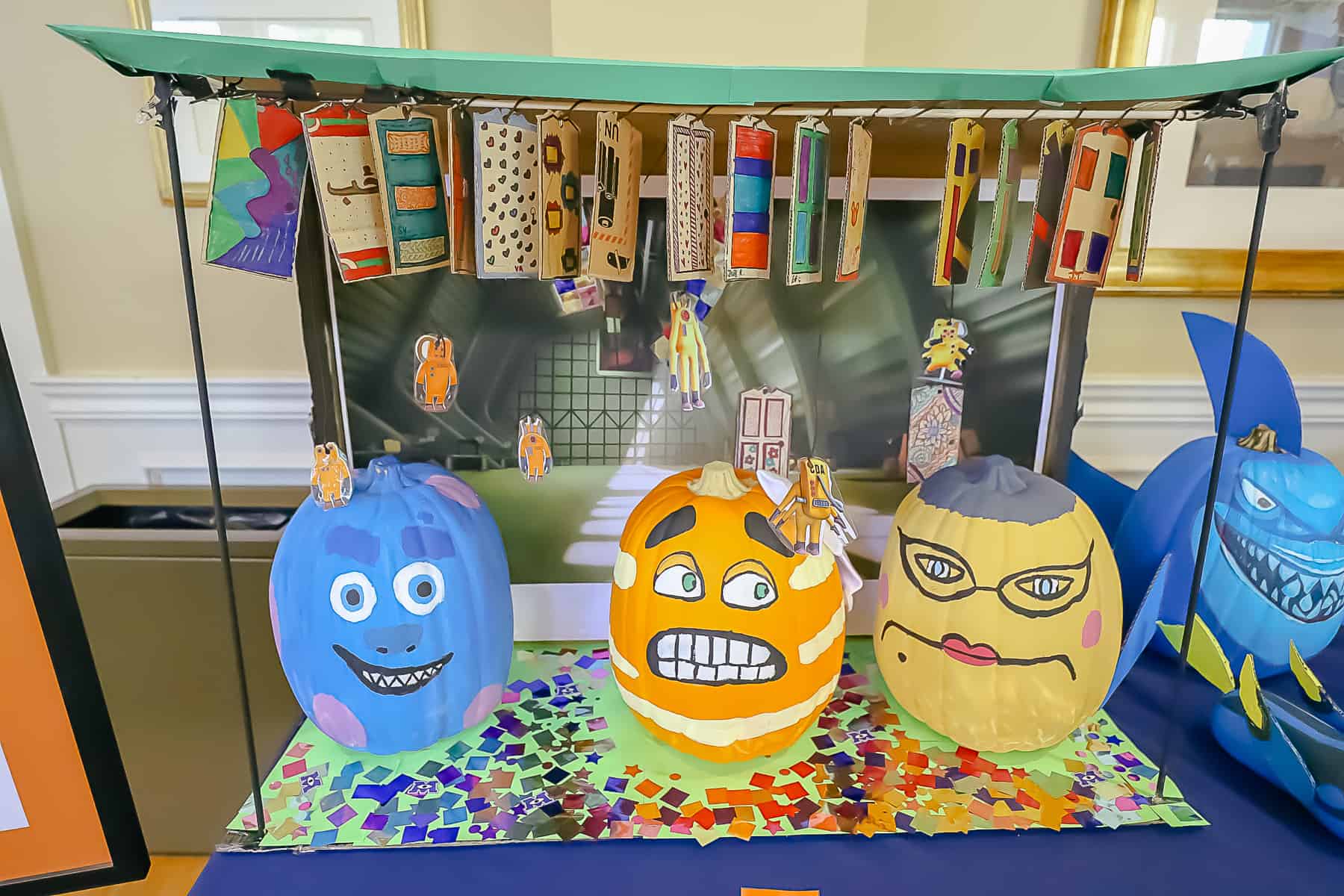 Pumpkins at Disney's Caribbean Beach Resort
Finally, here are a few pumpkins from the display at Disney's Caribbean Beach. We see several themed to Bluey, which is currently all the rage. I also thought the squash was creative in Hei Hei's pumpkin from Moana.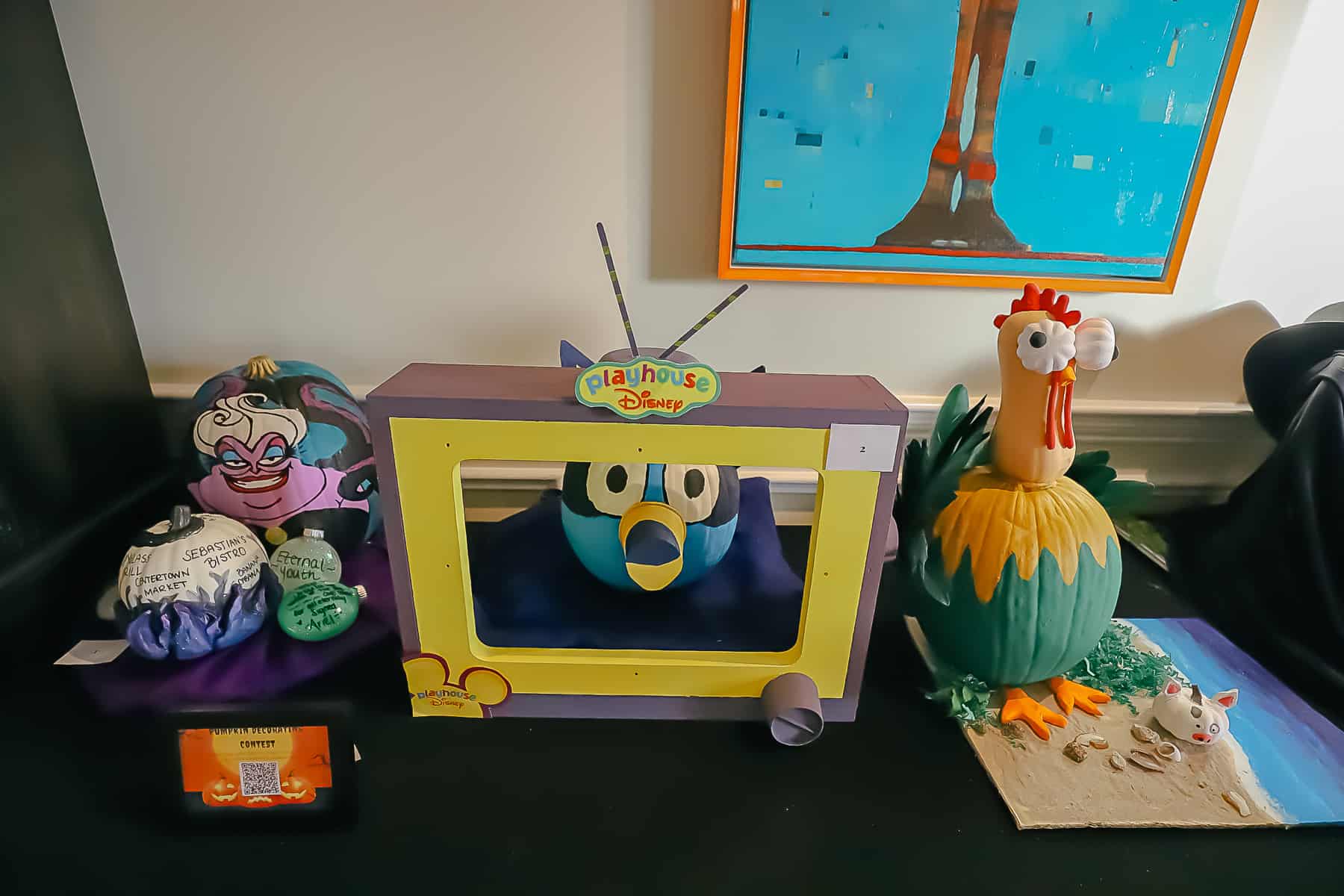 Someone combined Bluey and Beauty and the Best. Well, the Beast. This entire pumpkin theme is charming.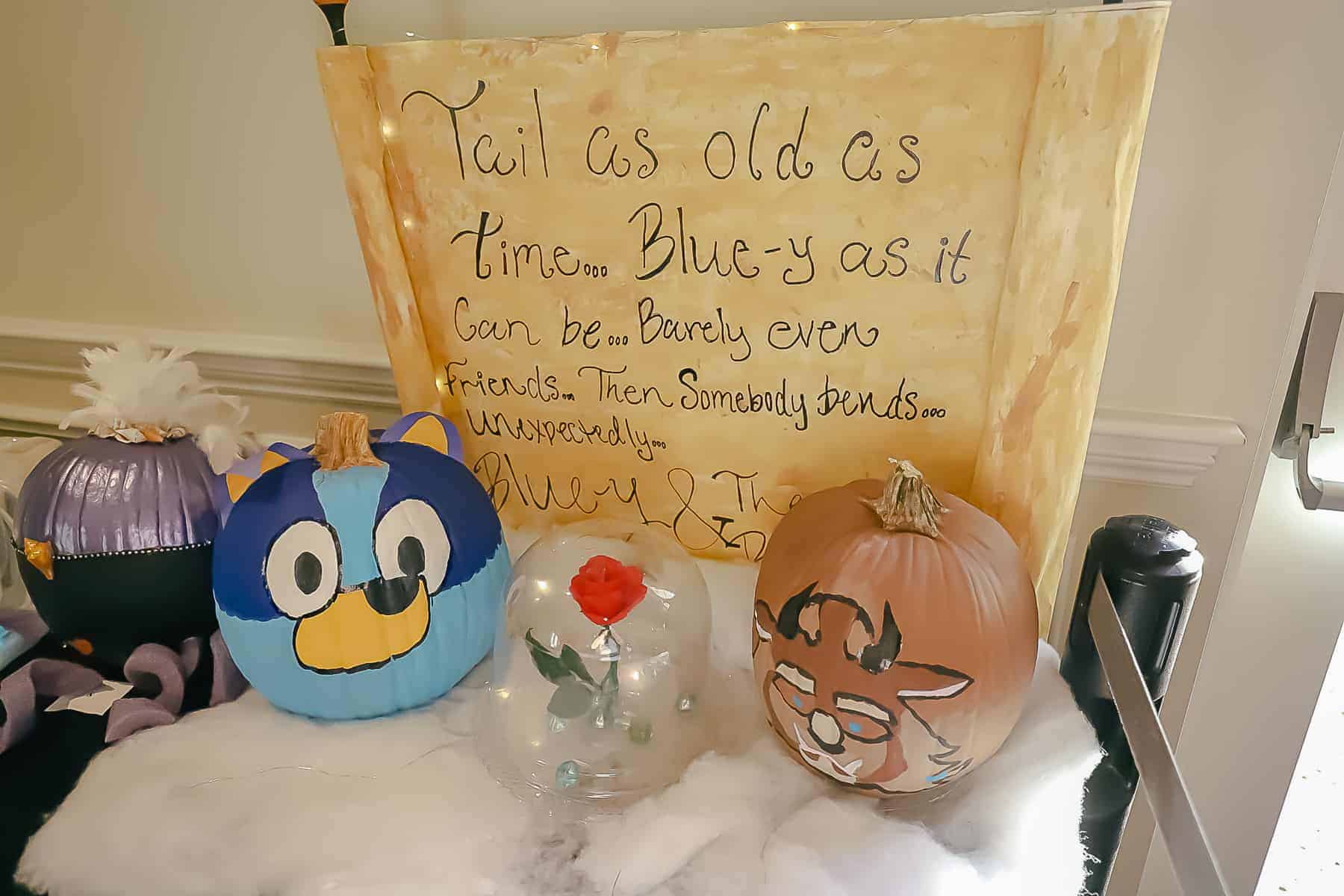 Here are a few more pumpkins;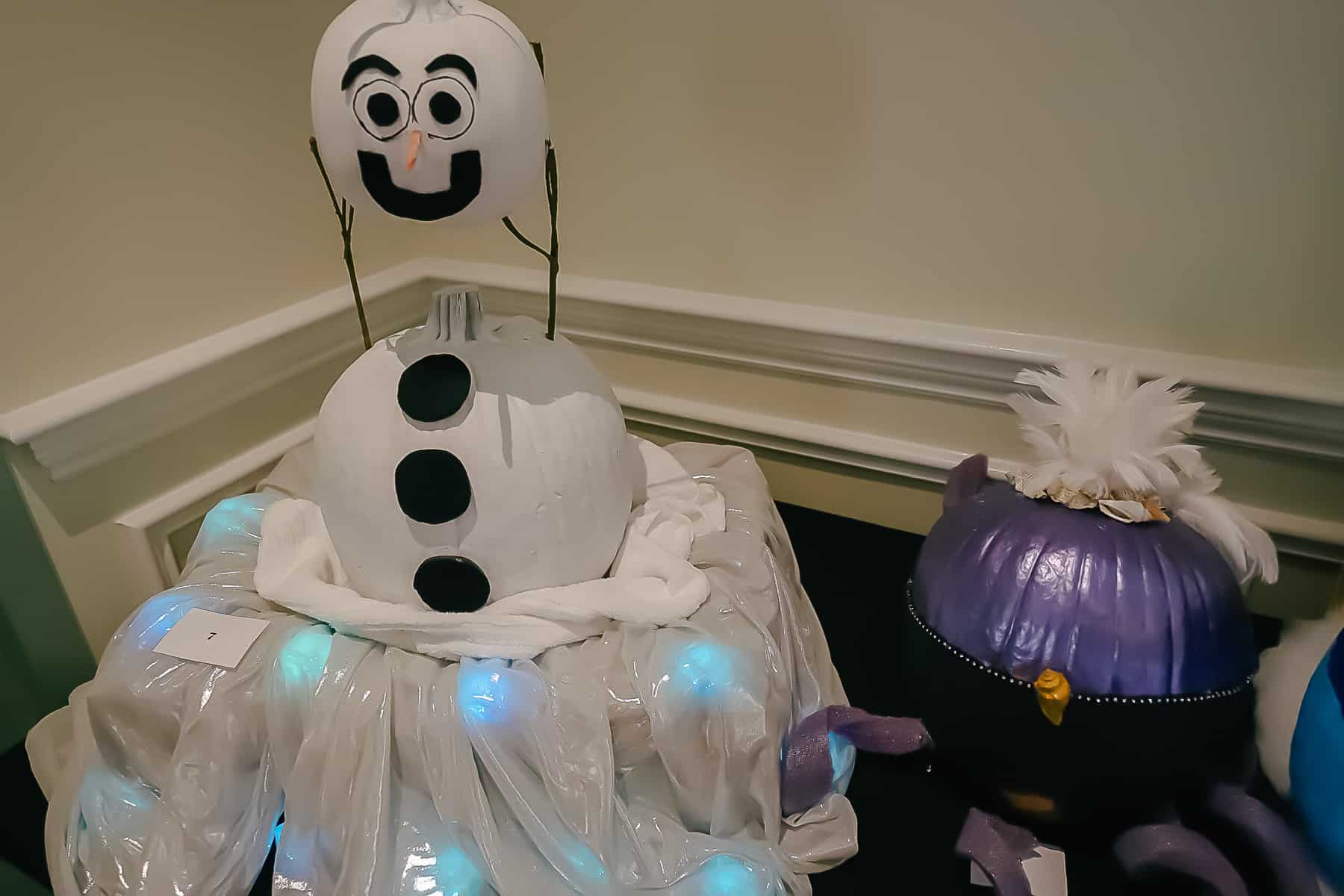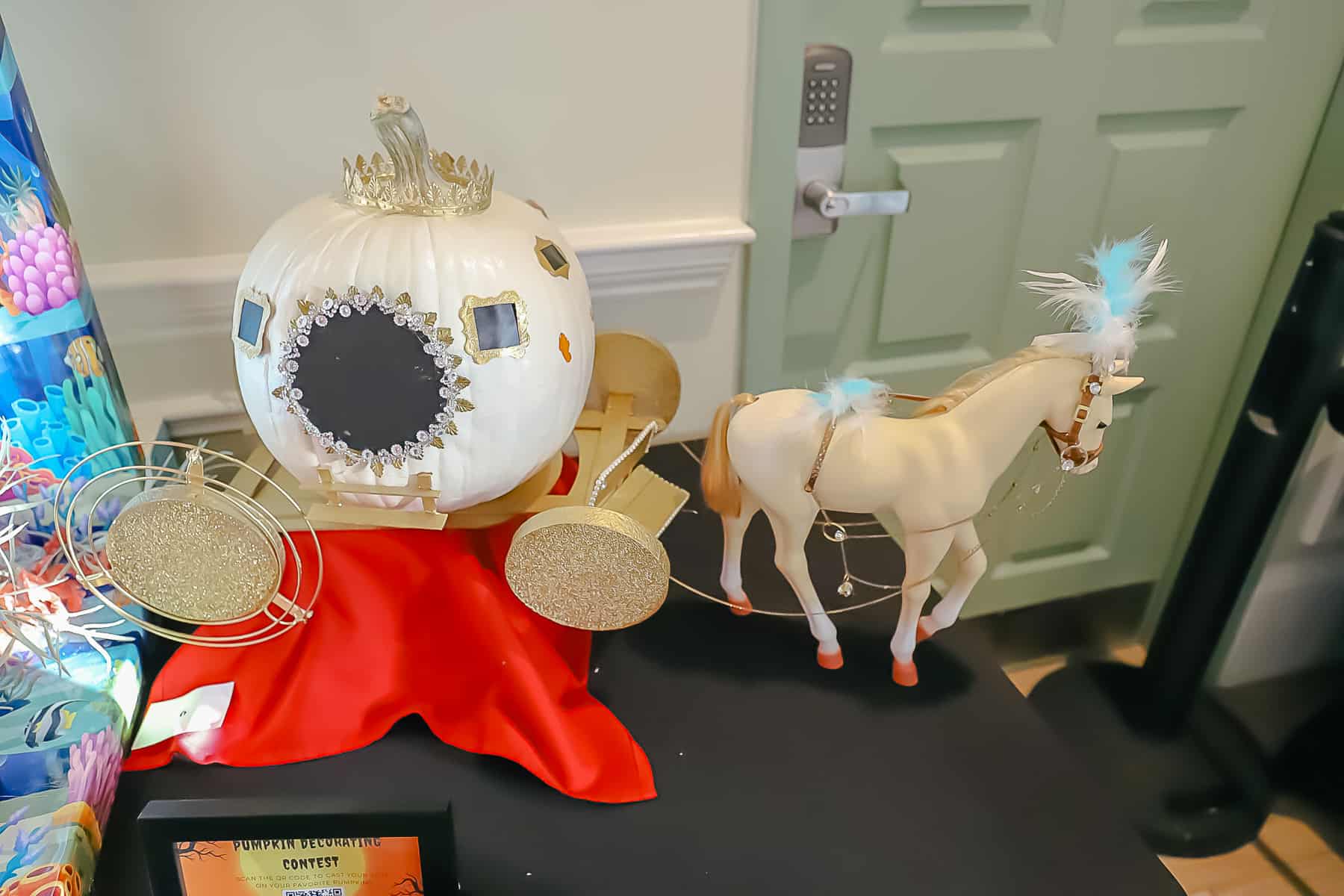 We hope you enjoyed seeing a few photos of the pumpkin displays this year! Christmas is just around the corner at Walt Disney World! So, we'll have a good deal of seasonal resort coverage in the next few weeks.
Are you excited to see anything in particular? We were at Disney's Grand Floridian earlier and saw that the 2023 Gingerbread House was being constructed!
What Do You Think?
Have you ever visited the Disney World Resorts during Halloween? Is there a particular pumpkin you like the best? If so, which one? Feel free to share your thoughts and comments below. We value your feedback and opinion.