Disney's Saratoga Springs Resort Review
Disney's Saratoga Springs is a great place to stay on your Walt Disney World Vacation. But there are some things you should know before you go.
In this review of Saratoga Springs, we will consider those need-to-know items. We'll discuss rooms, dining, and location. We'll also weigh the benefits of staying here.
As you probably know, Saratoga Springs Resort is a little different from the traditional Disney Resort. That's because it's a dedicated Disney World Villa Resort.
Members of the Disney Vacation Club (DVC) have timeshares and use their points to stay at these types of resorts. Additionally, Disney rents these rooms to regular guests based on availability.
Most of the deluxe resorts at Disney World are home to a separate Vacation Club resort. However, Saratoga Springs is solely a DVC Resort.
What does this mean for you? Mainly, you'll want to know that there are no standard guest rooms at Saratoga Springs. Instead, the base room category starts with a deluxe studio and goes up to a three-bedroom grand villa.
We'll cover these rooms in detail below. But first, let's look at the resort as a whole.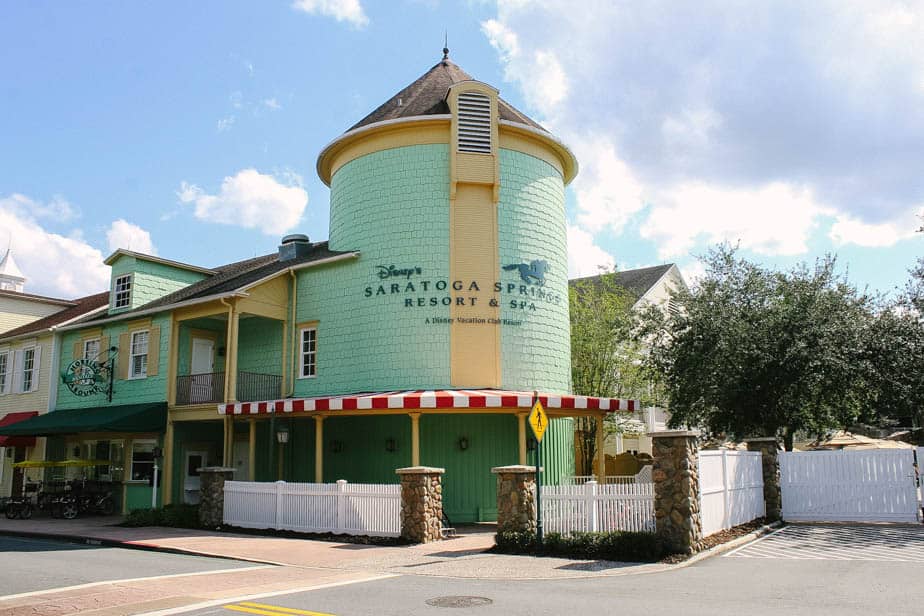 Saratoga Springs Resort Review
If you were to ask me what was the most important thing you needed to know about staying at Disney's Saratoga Springs, the answer would be easy, the size. Saratoga Springs sits on over 65 acres!
Secondly, I would have to tell you about the resort's proximity to Disney Springs. It's so close that there's the option to walk or boat over to the shopping, dining, and entertainment venue.
And lastly, I'd have to share with you how beautiful the grounds are at Saratoga Springs. When I first started Resorts Gal, I didn't have much experience with this particular resort.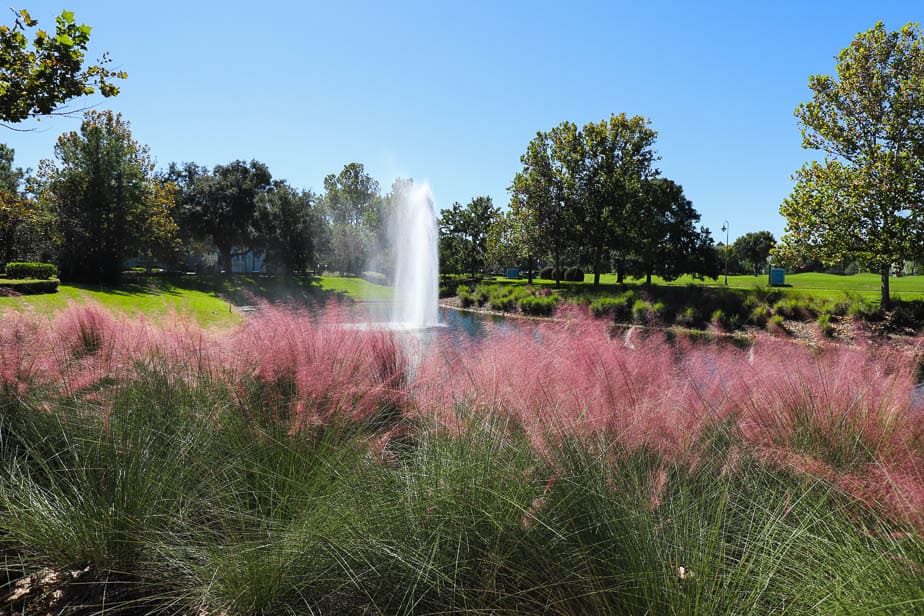 Now in the past, I had visited Saratoga Springs many times. However, those visits were solely for using Disney transportation to get to Disney Springs from a theme park.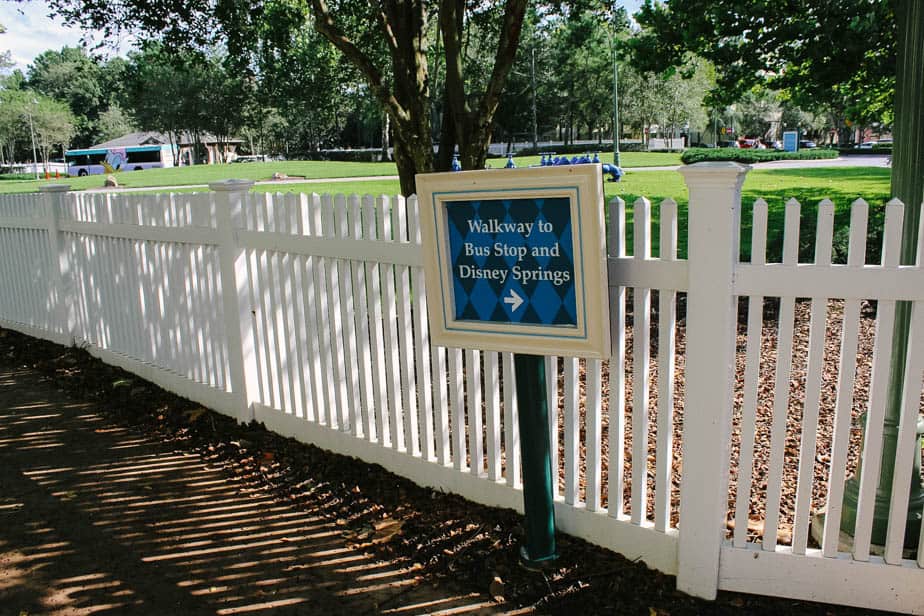 You may already know this, but you can take a bus from a theme park to Saratoga Springs. Then get off at the Congress Park bus stop and walk over to the venue.
Related: Walking from Saratoga Springs to Disney Springs
So this past year, I made it a point to intentionally spend some time at Saratoga Springs. I wanted to get to know the resort in a more intimate way than just skipping through to get somewhere else.
I've spent several full days at the resort, where I just drove over and walked the grounds. At first, it was difficult to find my way around.
And then back in the Fall, I planned a real stay here. For once, this was good timing because the resort had just undergone a refurbishment. And I got to stay in one of the new studio rooms.
Usually, that works the other way around for me. I'll plan a stay somewhere, and before I know it, Disney will announce an entire resort refurbishment. For instance, the Contemporary Garden Wing and the Grand Floridian Villas have both recently gotten new room updates.
So for this stay, I was thankful for good timing and newly finished rooms. But before we look at the room, let's break down the different sections of the resort. That way, you'll know whether or not you should consider a preferred room location when you stay here.
Sections of Saratoga Springs
This Disney Resort is fashioned after Saratoga Springs, New York. You'll find the resort offers a retreat-like feel with a nod to horse racing.
Disney's Saratoga Springs is made up of five different sections:
The Springs
Congress Park
The Grandstand
The Carousel
The Paddock
As for preferred rooms, they are located in The Springs and Congress Park. The Springs is the center of the resort. It's where you'll find the resort's main lobby, counter service, table service, and feature pool.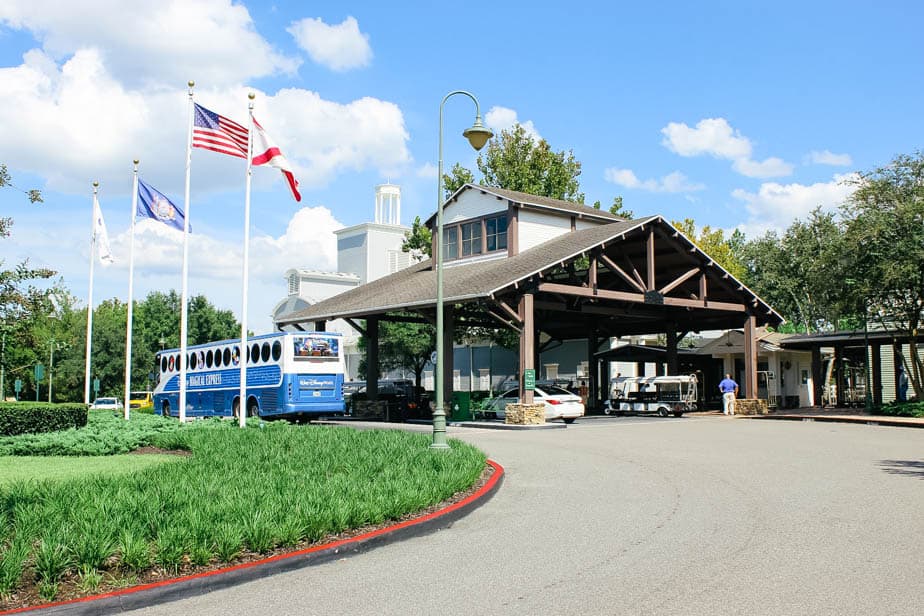 The Springs is also home to the resort's gift shop, gym, and spa. Additionally, it's the closest section of the resort to the boat dock for Disney Springs.
Congress Park sits to the northwest of The Springs. You can almost think of The Springs as the center of a clock. In relation, Congress Park is the final quarter between 9:00 and 12:00.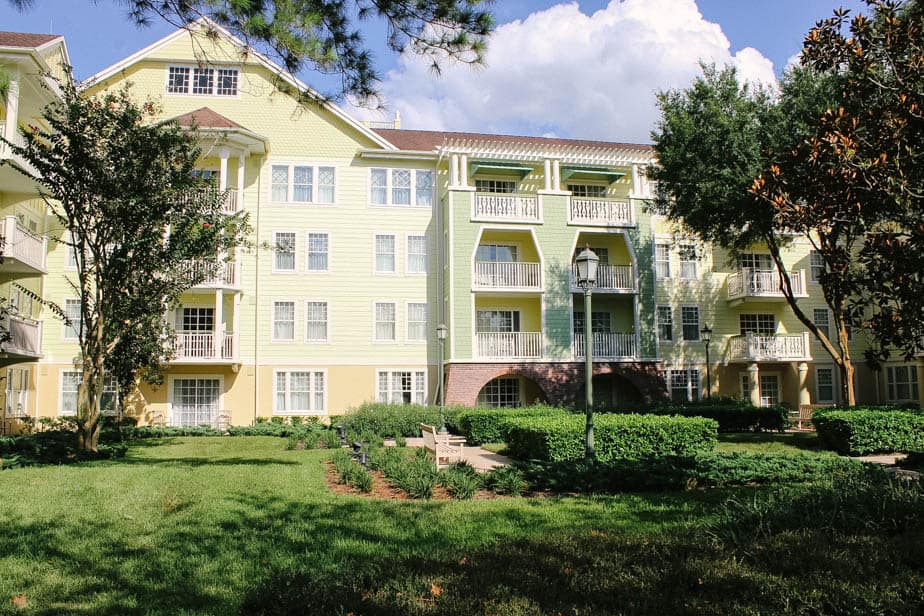 Anyway, Congress Park is the other location for preferred rooms at Saratoga Springs. The reason being is that these rooms are the closest to Disney Springs. You can literally walk down the sidewalk along the water and cross the bridge over to the venue in less than 10 minutes.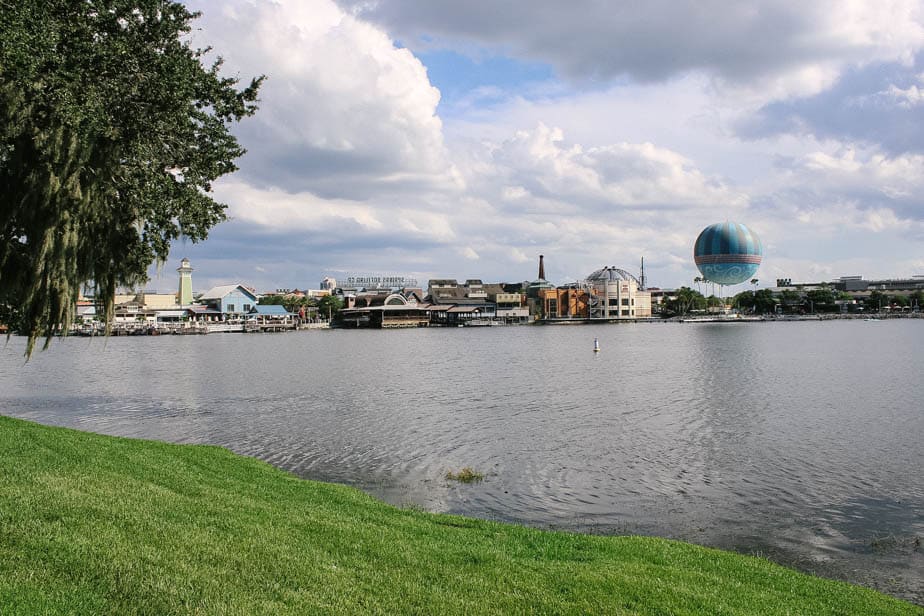 If I were planning a week-long stay at the resort, I'd likely choose a room in the Congress Park section. Disney Springs has a number of excellent dining locations, and it would be nice to plan several reservations while staying here.
Related: Best Restaurants at Disney Springs
However, you might enjoy being near The Springs to access the main pool and dining options at the resort.
Ultimately, the final decision will come down to budget and availability for most of us. But, rest assured, the preferred rooms will fill up faster than the other sections of the resort.
The Grandstand and The Carrousel sections are both on the far side of The Springs. The Carrousel sits toward the front of Saratoga Springs. It's the only section that doesn't offer a leisure pool.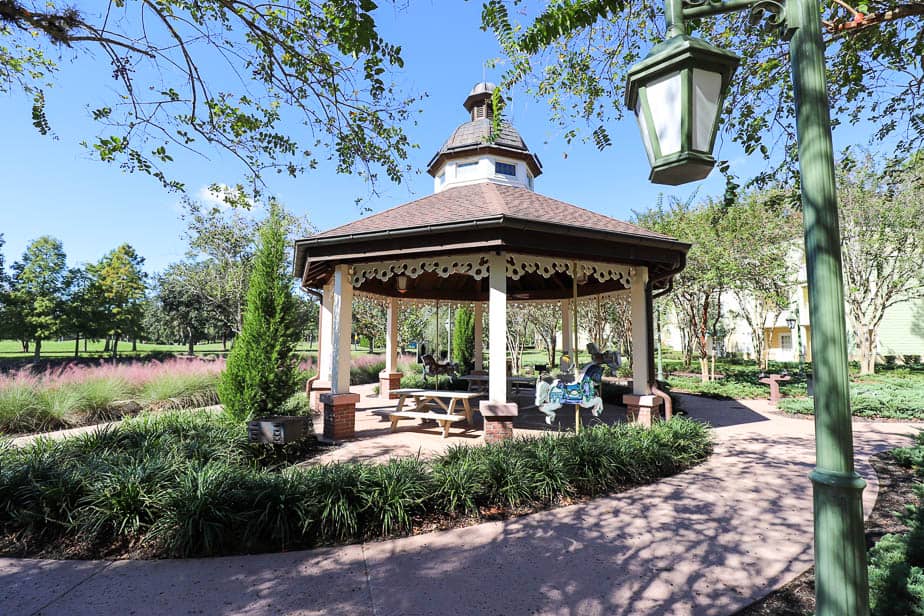 The Paddock sits below Congress Park. You have to cross this bridge in the picture below to reach The Paddock from The Springs. Or you can circle back around the lake.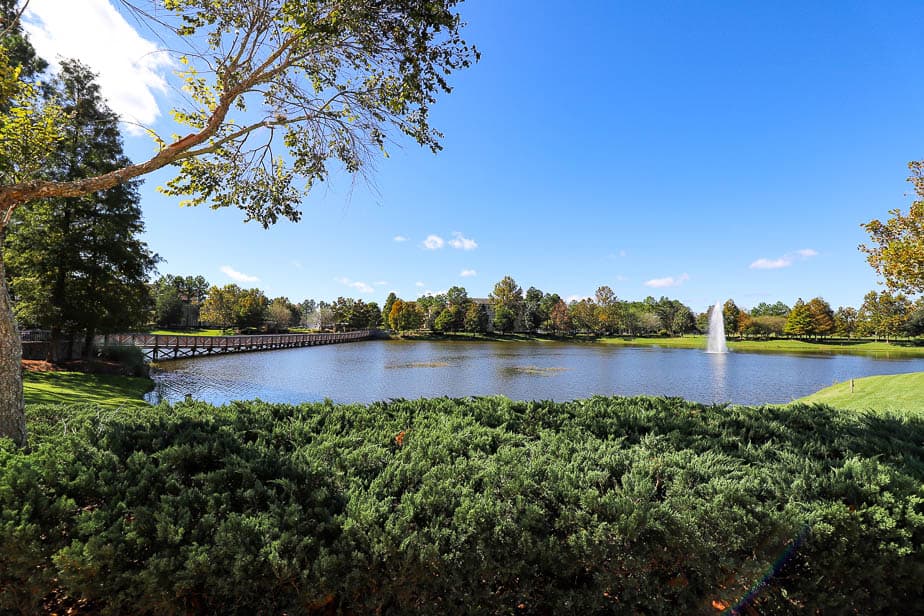 The Paddock is another large section of the resort. Additionally, this area is home to the resort's second feature pool.
For my stay, I ended up in The Grandstand. And had I not stayed there, I probably would have complained about how far this portion of the resort was from everything else.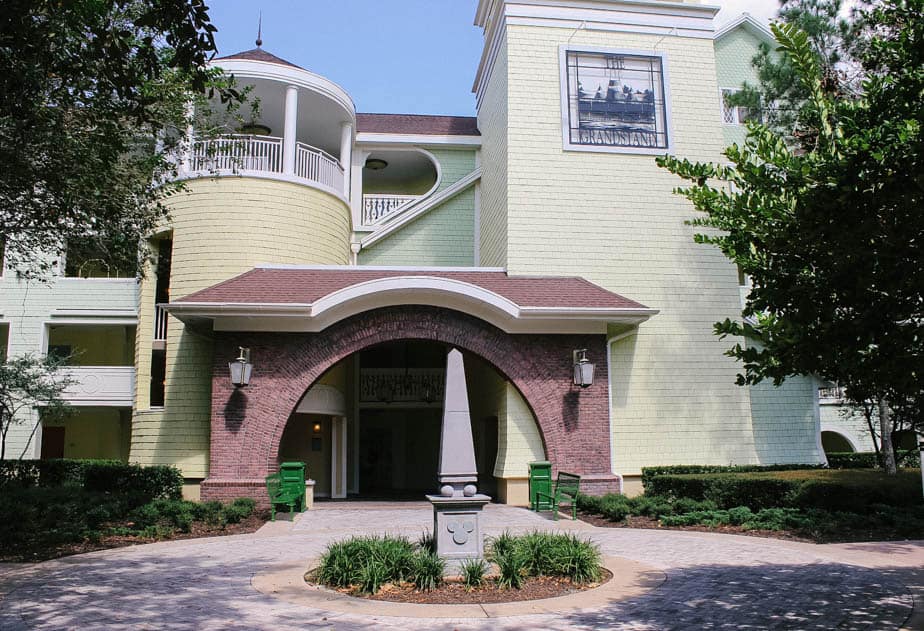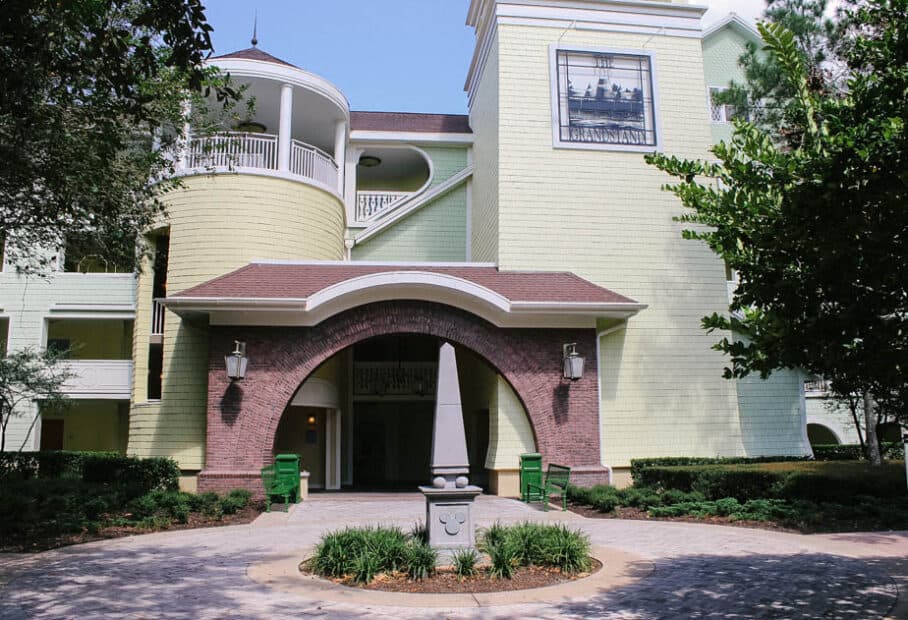 Thankfully, I did stay there and ended up loving the privacy and serenity I found. You see, I had a view of the golf course, and there were trees all around my third-floor room.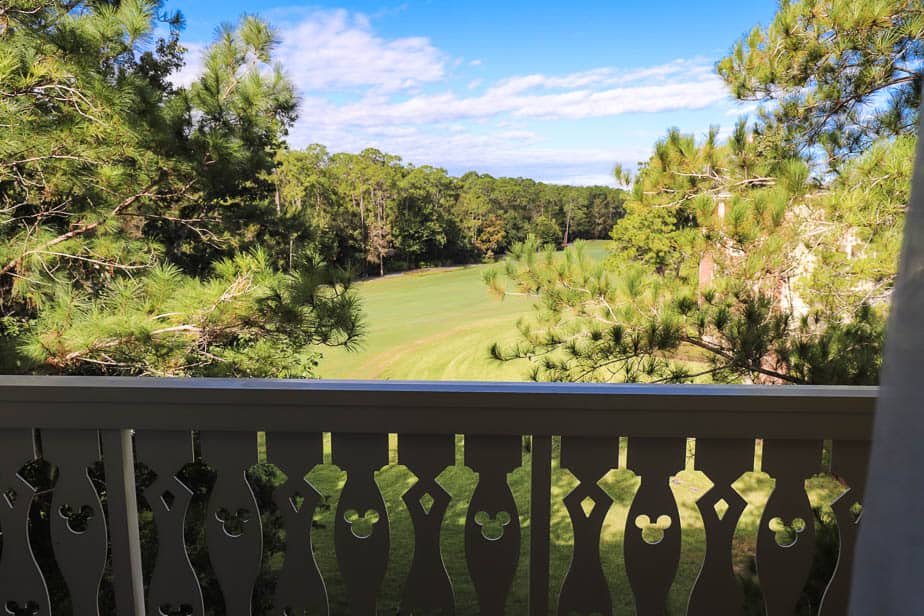 The room felt like a treehouse, and I thoroughly enjoyed relaxing on the balcony. I thought it was the perfect retreat at the end of a long day in the theme parks.
With that being said, I spend a lot of time at Disney World. I'm there often, and my focus is rarely on riding a ton of attractions, rope-dropping parks, and staying until after the park closes.
So the time that we enjoy at the resort and the room, might not be as important to everyone. And that's something you'll want to weigh when choosing a resort or trying to pick a specific section.
Will you use the pool several times? If so, I'd go with The Springs or The Paddock sections. Then you will be near one of the larger pools.
And if I wanted to try several dining options at Disney Springs, I'd splurge for the Congress Park location. You'll enjoy the freedom of being able to walk to the venue.
For those planning on spending most of their time in the parks, the location of your room probably won't matter so much.
Let's take a look at the different rooms.
Rooms
There are several different room options when you stay at Saratoga Springs Resort. Those room options include:
Deluxe Studio Villa
One-Bedroom Villa
Two-Bedroom Villa
Treehouse Villa
Three-Bedroom Grand Villa
Except for the Treehouse Villas, all the above rooms are offered in standard or preferred locations. The Treehouse Villas are in a completely separate area with their own boat dock.
On my last visit, I stayed in the deluxe studio room. Here are a few photos.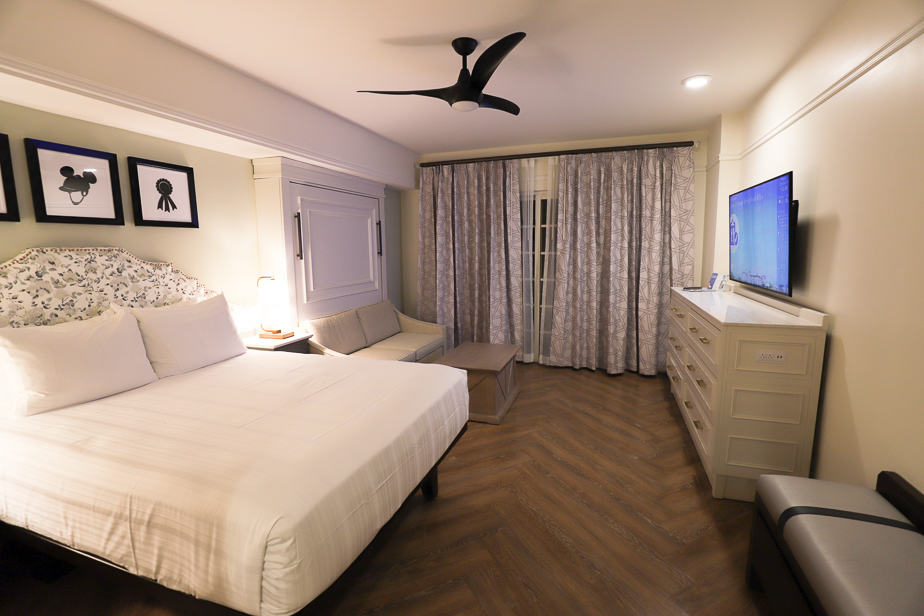 The room sleeps up to four guests. There are two queen-size beds. One is a Murphy bed that pulls down from the wall.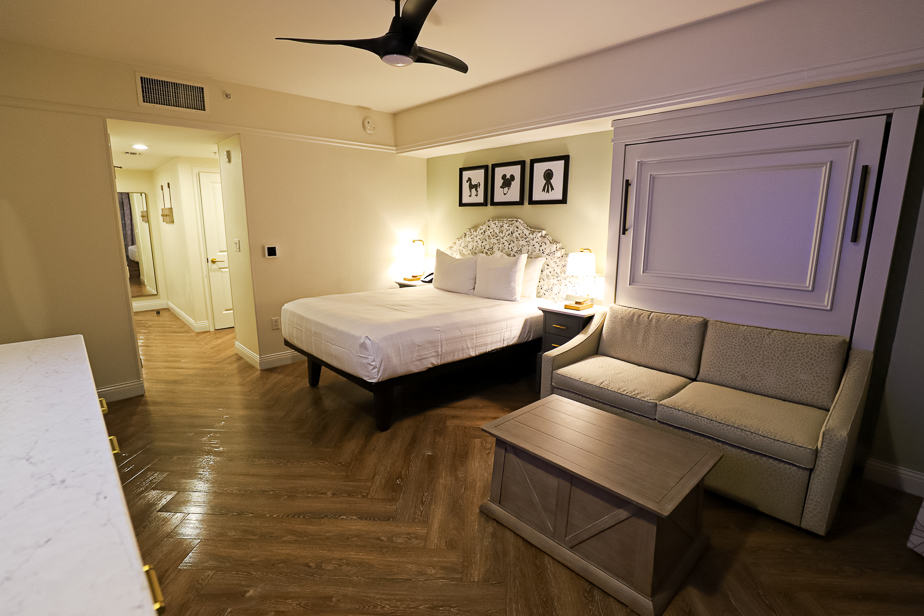 The guest bath has a nice vanity area separate from the water closet.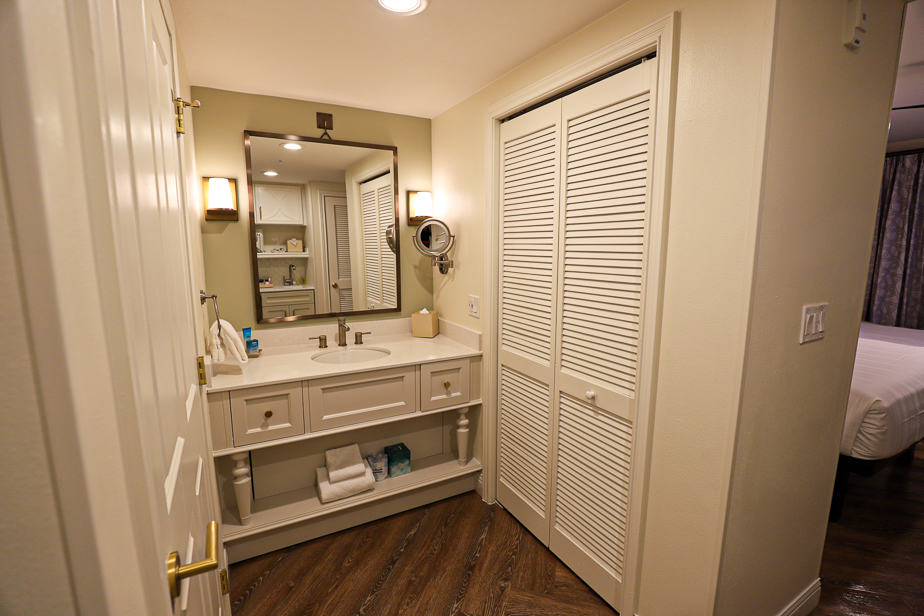 The guest bath features a tub with a shower combination.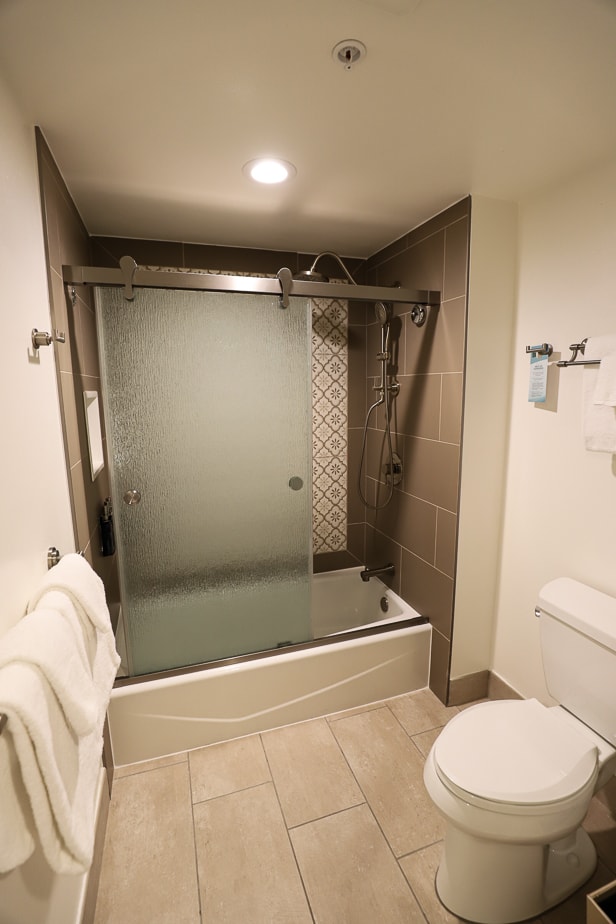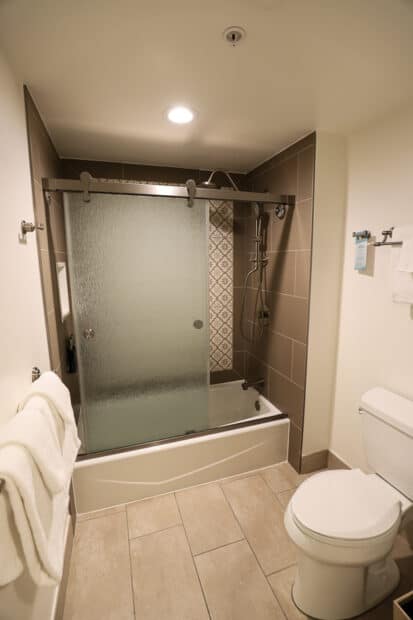 And the main difference you'll find in a villa resort (that you won't find at a regular resort) is this kitchenette.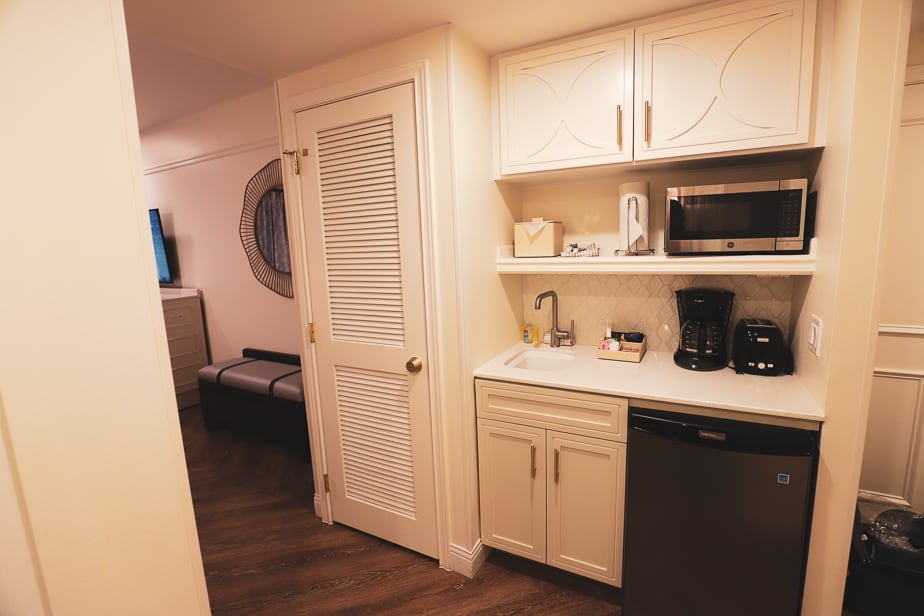 But if you decide to go with the studio, it's nice to have extras like a microwave, mini-fridge, and a few small appliances. All of the hotel rooms at Disney do offer some type of mini-fridge. However, the ones in the deluxe studios are significantly larger.
If you would like to learn more about this room, I have a separate review that details the space.
Related: Deluxe Studio Room at Saratoga Springs
In addition, the one-bedroom and larger villas are significantly different from the deluxe studio. These rooms will come with a full kitchen, living area, multiple baths, and a washer and dryer.
For those staying in a deluxe studio, several laundry rooms are located near the pools at the resort.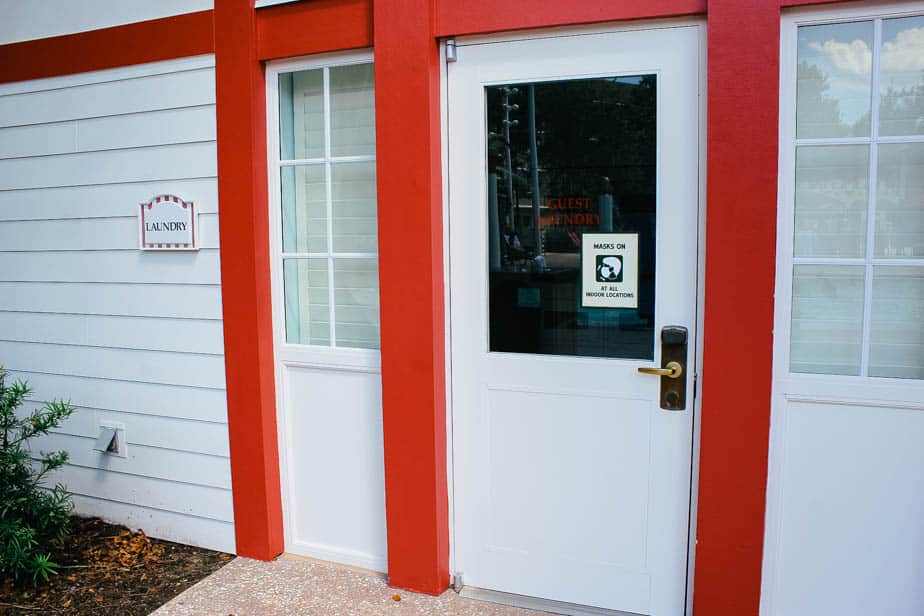 As for the one-bedroom unit, it sleeps up to four guests, similar to the deluxe studio. However, that unit will have a living room, kitchen, laundry, and dining area. And the two-bedroom sleeps up to eight guests.
Additionally, the Treehouse Villas sleep up to nine guests. And the three-bedroom grand villa sleeps up to 12 adults.
I haven't had a chance to tour a three-bedroom grand villa at Saratoga Springs. But if it's anything like the one we toured at the Riviera, you're in for a treat when you reserve one.
Related: Three-Bedroom Grand Villa at Disney's Riviera
Recreation
One of the biggest perks at Saratoga Springs is the amount of recreation the resort offers. From swimming to bike riding, there's plenty to do without ever having to leave the resort.
Additionally, Saratoga Springs is home to Disney's Lake Buena Vista Golf Course. The golf course has hosted the PGA Tour, LPGA Tour, and USGA events.
Lake Buena Vista's golf course features 18 holes and is operated by Arnold Palmer management. You can read more about the course here on Disney's site.
Saratoga Springs is home to Senses Spa. Per their website, the spa offers a number of different treatments like:
Massage therapies
Facial treatments
Body therapies and wraps
Whirlpool, heated loungers, and steam room
A relaxation room
You can read more about the treatments available here. At this time, Senses has not re-opened. However, the Senses Spa at Disney's Grand Floridian Resort and Spa has re-opened. Hopefully, the other resort spas are not far behind.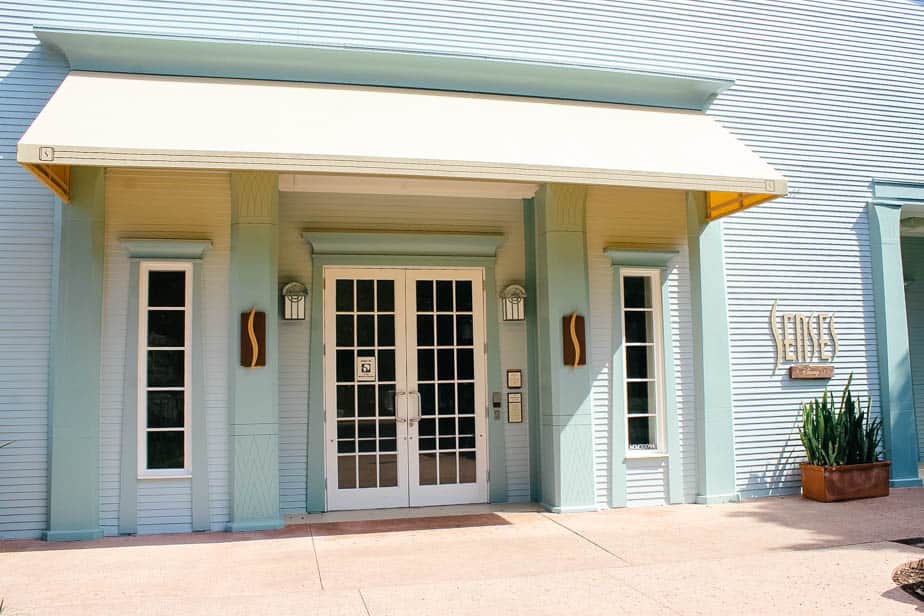 As we discussed earlier, Saratoga Springs has a variety of swimming pools. We'll briefly preview each one.
The Grandstand Pool is considered a leisure pool. However, I have found that it's usually fairly busy. It's a large pool with several fun water features.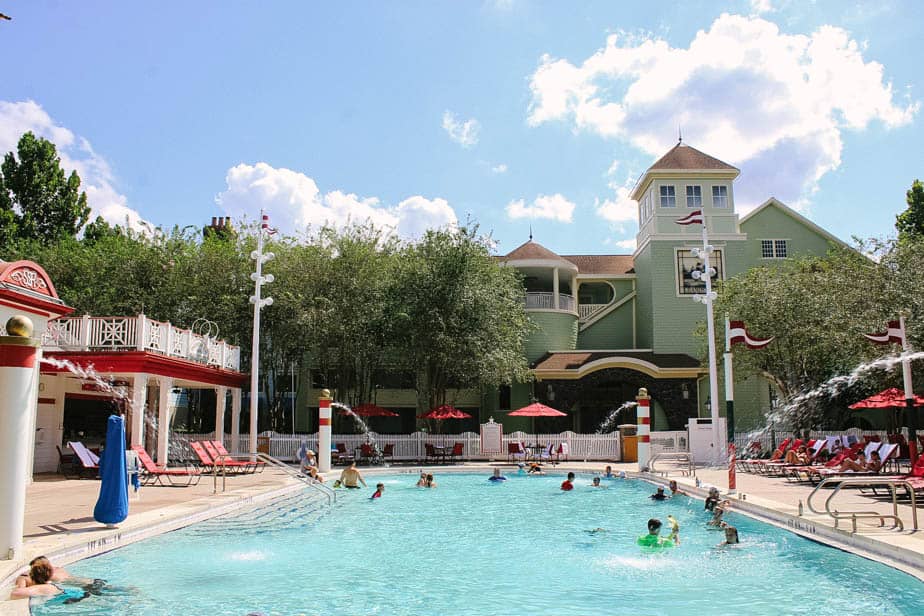 The pool at Congress Park looks out toward Disney Springs. It's also considered a leisure or quiet pool.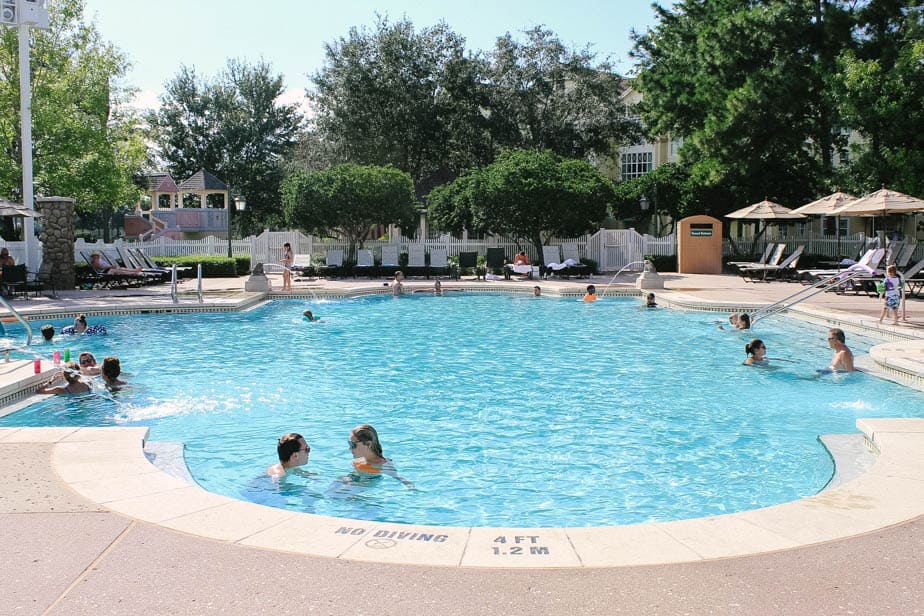 The Paddock Pool is my favorite pool at the resort. It serves as a second feature pool for the resort. One end of the pool has a zero-entry pool area. The opposite side has a large children's aquatic play area that's separately fenced. And there's a fun waterslide.
Related: Disney Resorts with Water Slides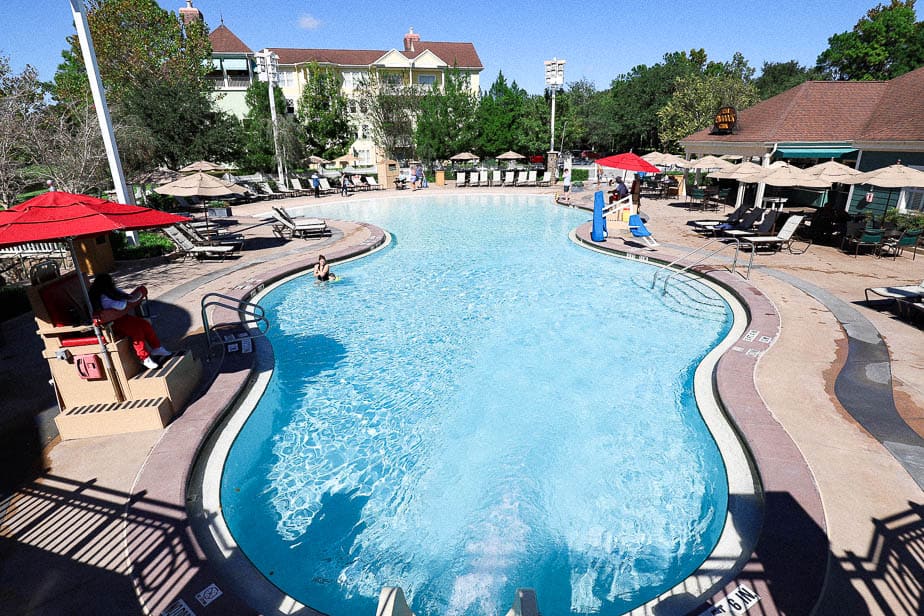 The High Rock Springs Pool is the largest pool at the resort and is considered the main feature pool. This pool has a waterslide and zero-entry area. Additionally, cast members provide a few extra poolside activities for children in the afternoons.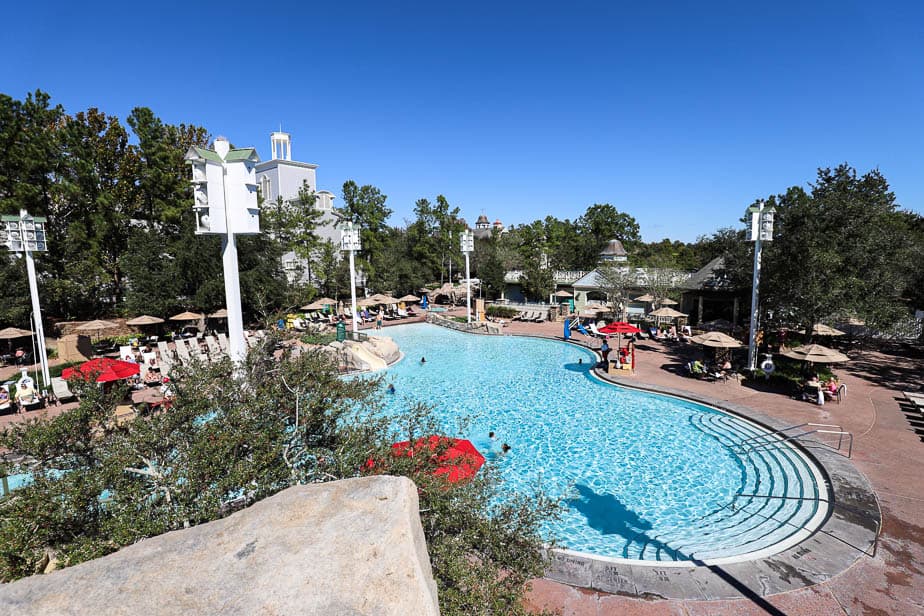 We have an entire article with lots of photos of the different pool areas for more details.
Related: The Pools at Disney's Saratoga Springs
Saratoga Springs Resort is home to Horsing Around Rentals. This location is where you can rent a bicycle or other sporting equipment. In addition, they have equipment for basketball, shuffleboard, and tennis.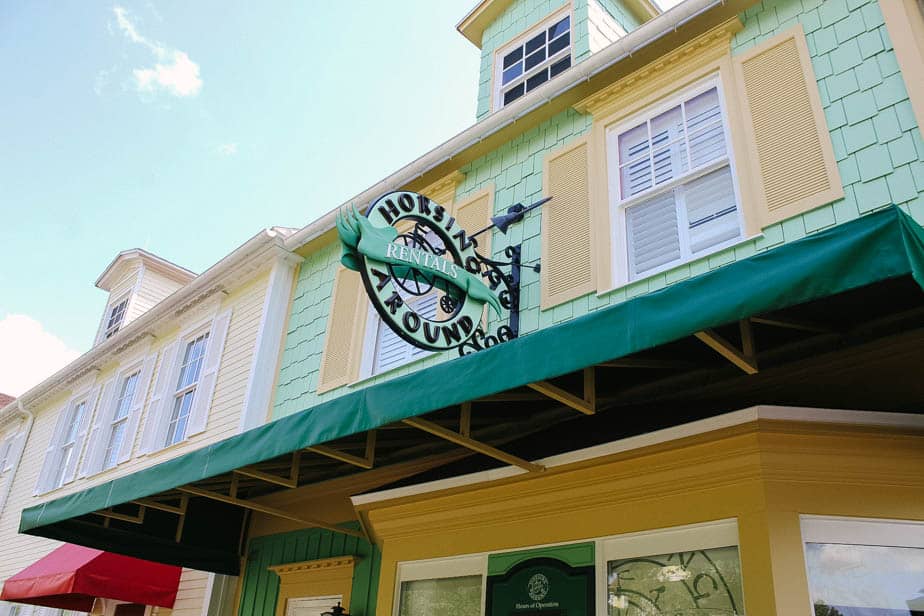 Here is a photo of the posted rates for renting bicycles on my last visit.
Related: Renting a Bike at Saratoga Springs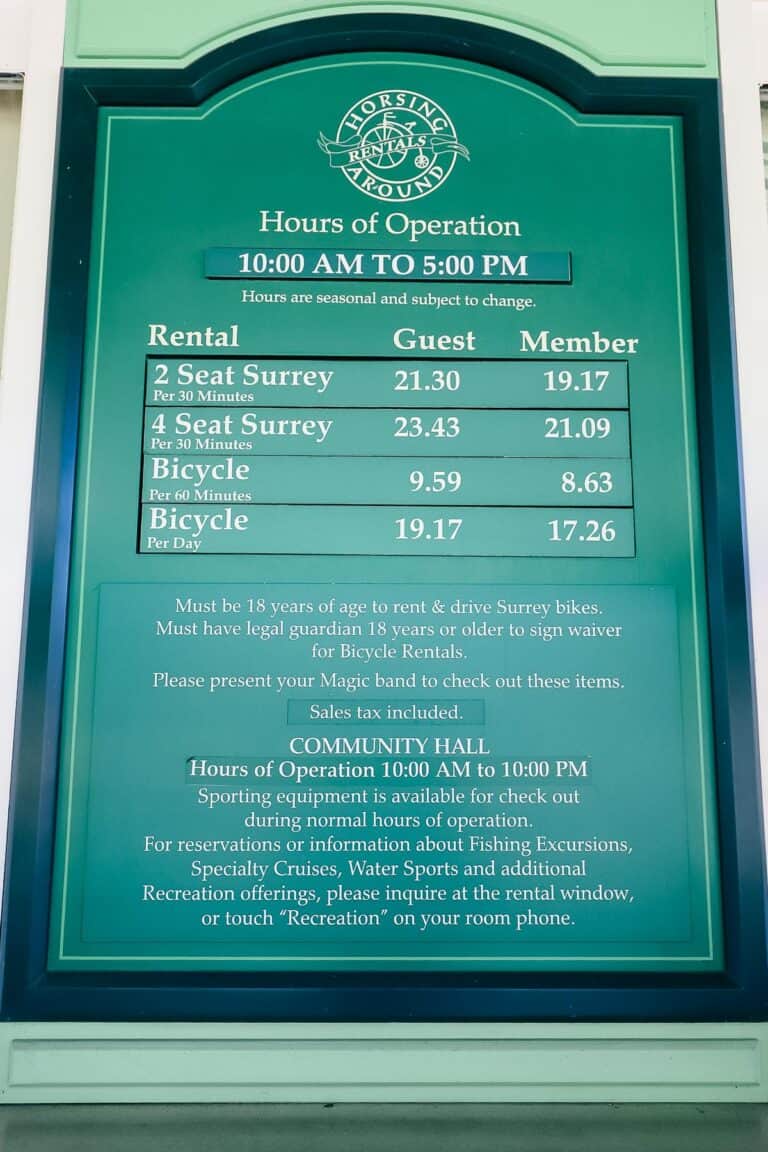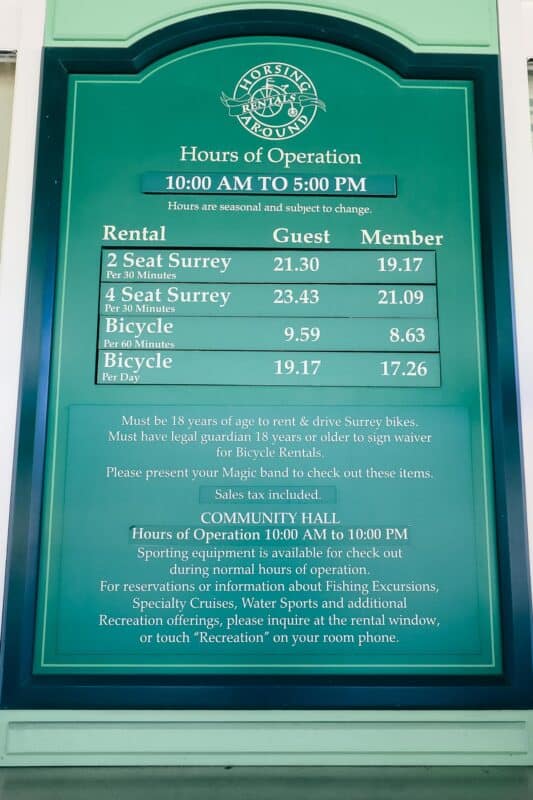 There are 2-seat and 4-seat Surrey bicycles available.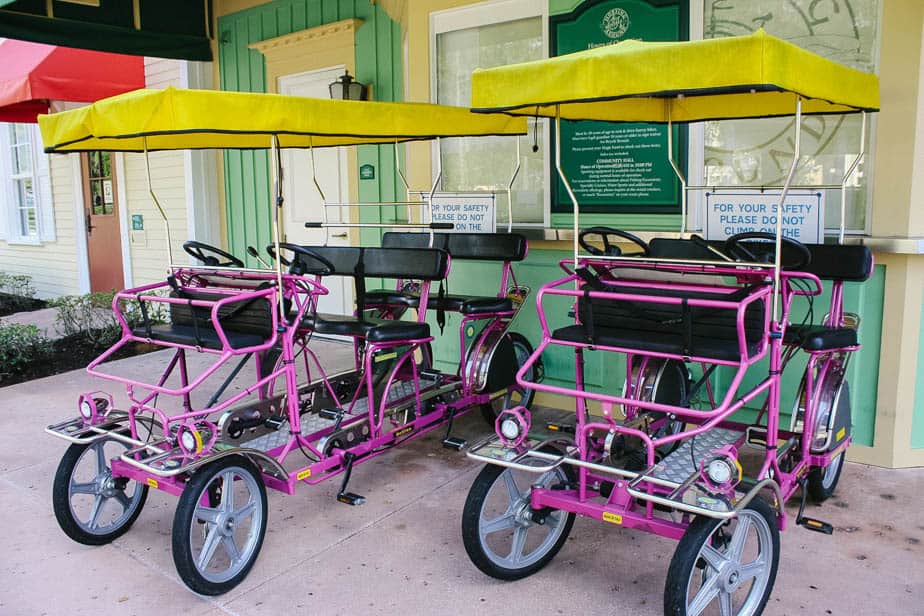 And plenty of standard bikes.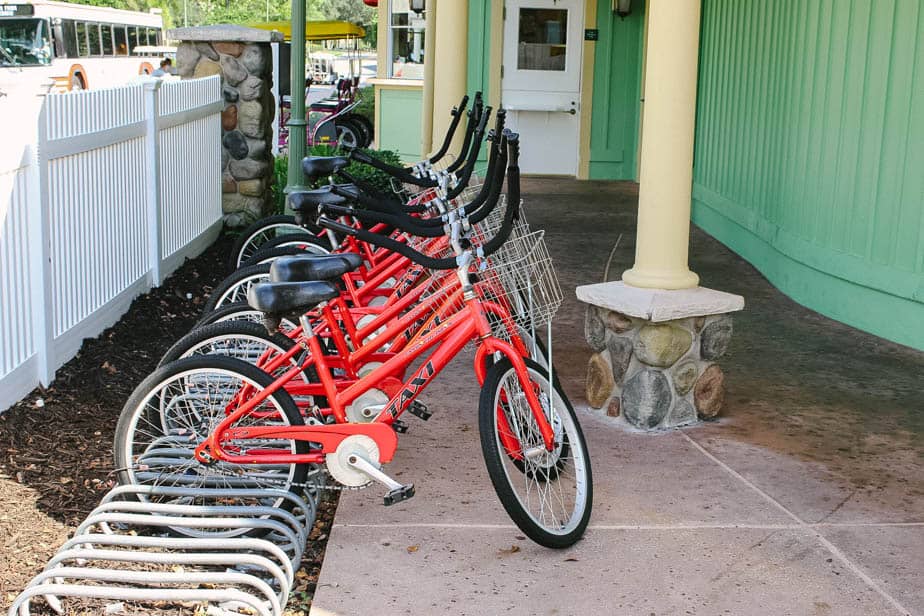 If you're looking for a playground, there's one that sits adjacent to the Congress Park Pool. There's a nice pavilion behind this playground with a barbecue grill area.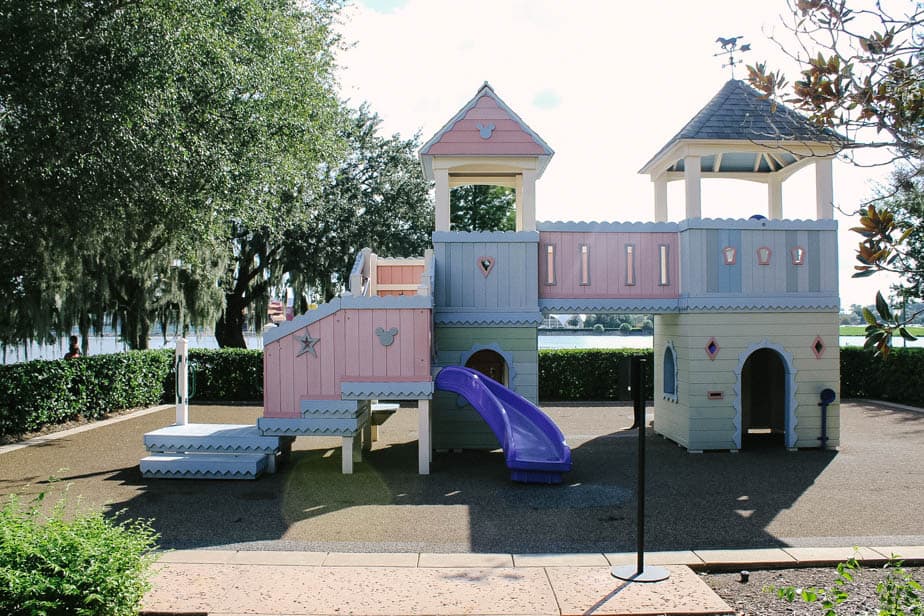 Win Place or Show Arcade sits behind the pool at The Springs.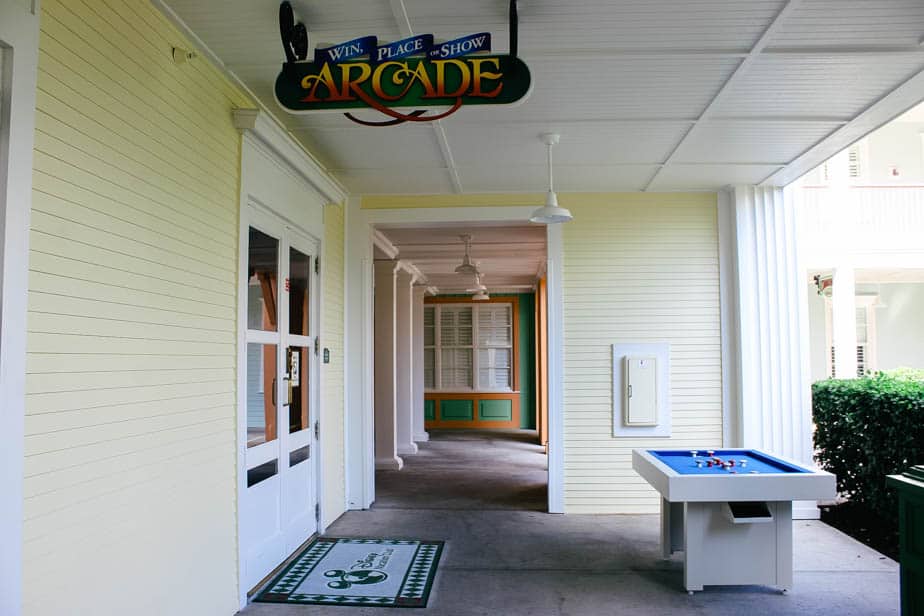 It's a large arcade with a variety of games.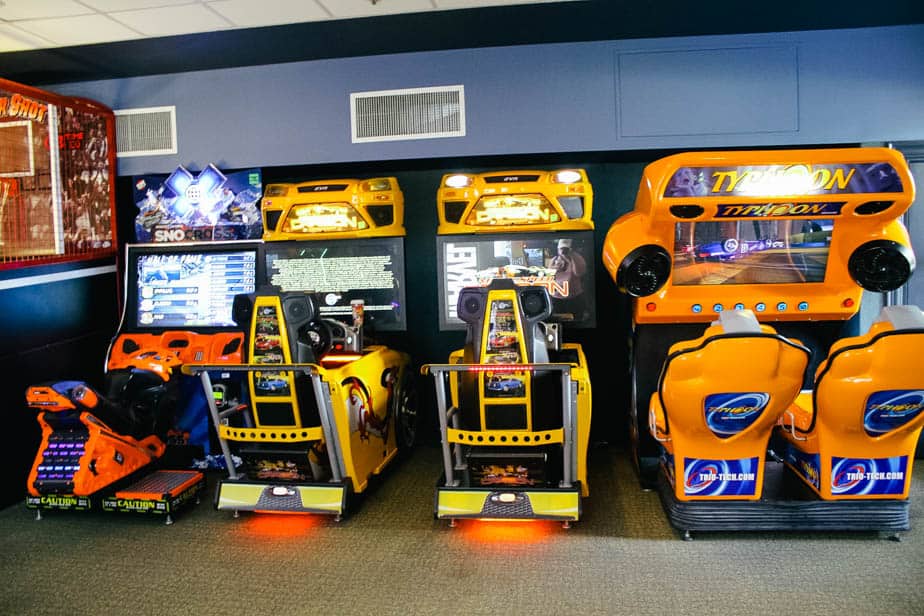 Saratoga Springs is one of the best places to get a little jogging in on vacation. You can run a long distance here along the water.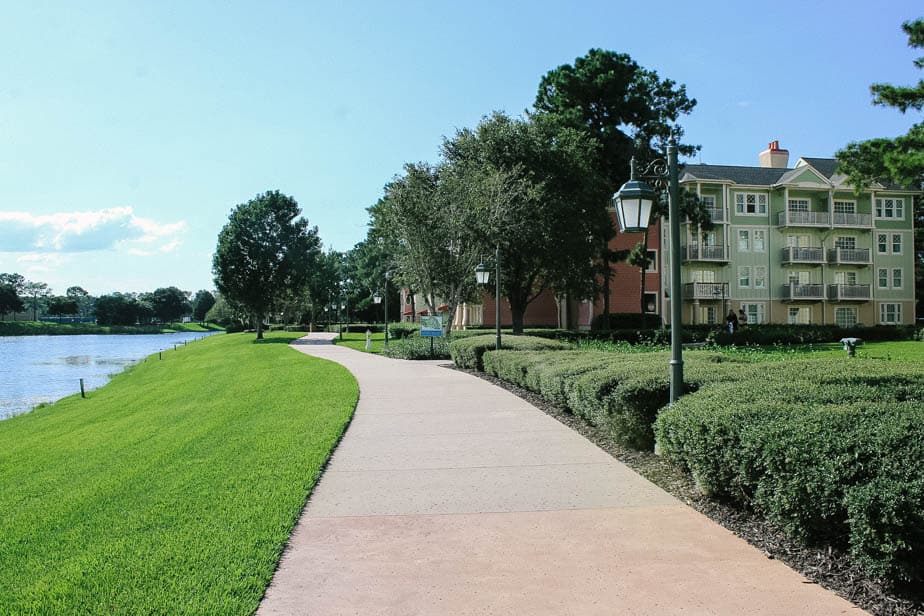 Related: Jogging Trails at Disney World
Or, if you prefer to work out indoors, The Health Club is located in the same building as Senses Spa at The Springs.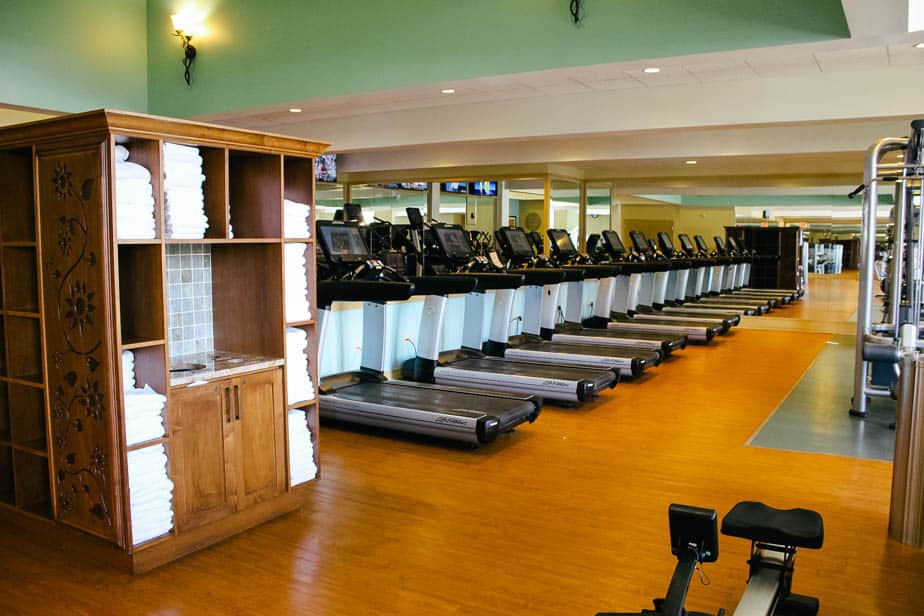 The gym is the largest I've seen to date. However, all of the fitness centers at Disney World are large and have plenty of equipment.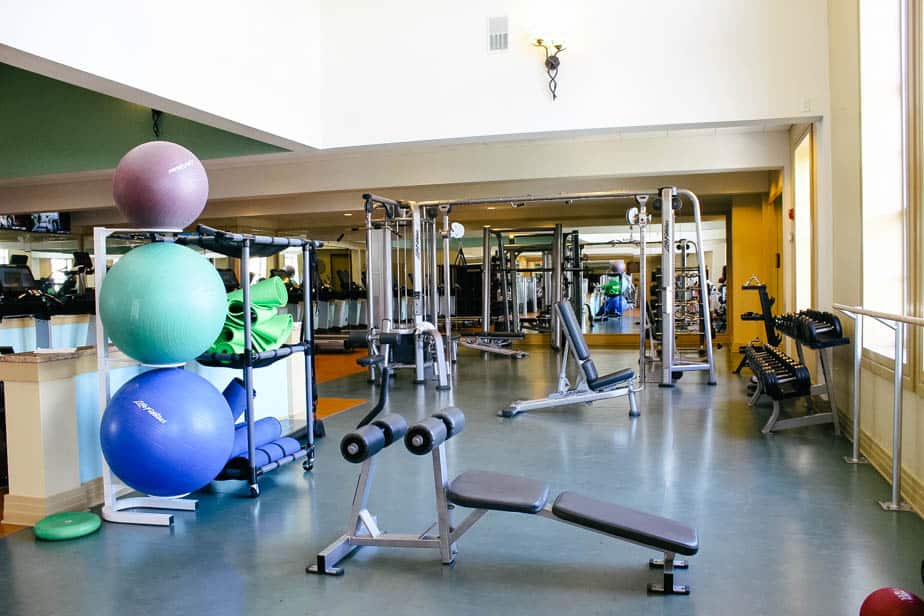 Inside the main building that's home to the lobby, you'll find Community Hall, which offers a variety of activities at various times for children. And The Turf Club Lounge has a pool table.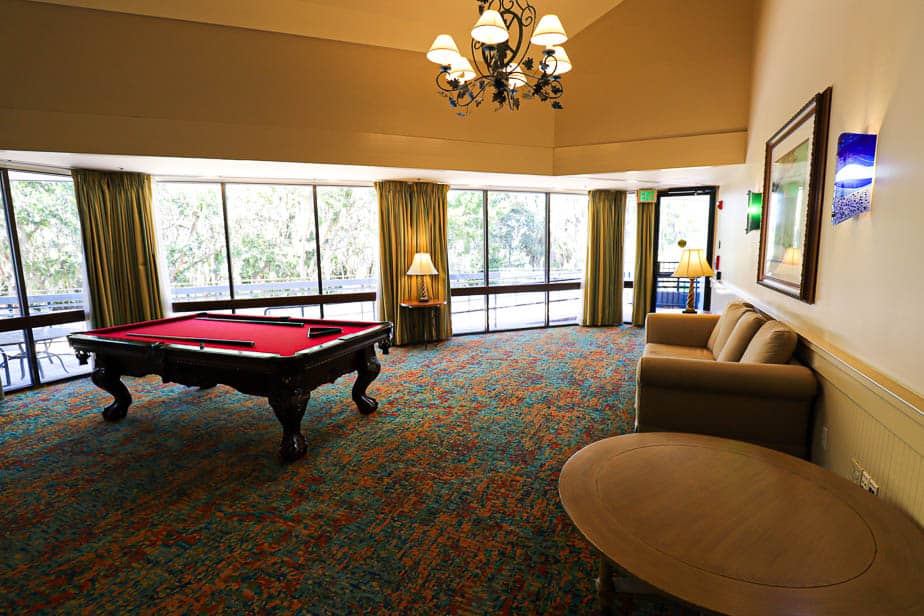 For those who want to do a little shopping, The Artist Palette gift shop is located off the resort's lobby. The store has an excellent selection of resort-branded merchandise.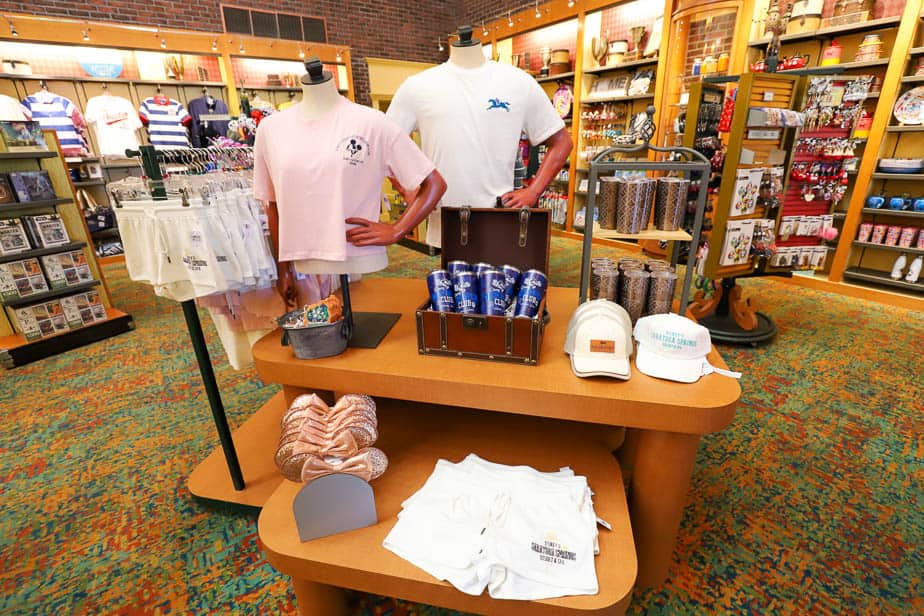 Dining
Unfortunately, dining is a bit lacking at Saratoga Springs, given the resort's size. However, one could argue that there are so many dining options nearby at Disney Springs that it's pointless for the resort to have more restaurants.
My take is that Saratoga Springs is a nice enough resort that they should have one restaurant where people want to eat. You know, like how people love to visit Grand Floridian Cafe at the Grand Floridian or Ale and Compass for breakfast at the Yacht Club.
Even I visit Old Key West for Olivia's Cafe sometimes. Unfortunately, Saratoga Springs doesn't have a restaurant like that.
Here's what they do have:
The Turf Club–The Turf Club Bar and Grill is a table-service restaurant that's located in The Springs. This restaurant is open for dinner only. You can preview the menu here.
The Artist's Palette–This is the resort's primary quick service located adjacent to the lobby of Saratoga Springs at The Springs. Artist's Palette serves breakfast, lunch, and dinner. You can preview the menu here. Additionally, we have a review of the Artist's Palette.
The Paddock Grill– The Paddock Grill is a quick-service dining location at the Paddock Pool. They serve items like Cobb salad, burgers, and shrimp tacos. This location is open for breakfast, lunch, and dinner. You can preview their menu here.
Backstretch Pool Bar–is a pool bar located at The Grandstand Pool. This location is typically open from 11:00 a.m. until 6:00 p.m. Expect a full bar with drink items and a few food options like pizza by the slice, pretzels, and ice cream.
On the Rocks–This is a pool bar located at The Springs Pool. On the Rocks mainly has a cocktail menu. Most will want to mobile order or walk into the main building to order quick service from The Artist's Palette, which is nearby.
To learn more about each restaurant, we have a full dining guide for the resort.
Related: Saratoga Springs Restaurant Guide
Transportation
While we've touched on transportation briefly already, I felt it was important to give you an idea of how bus transportation works at Saratoga Springs. Since the resort is so large, there is an internal bus system.
That means each section of the resort has its own bus stop. One could say that having multiple bus stops is a positive because you won't have to walk so far from the room to your stop.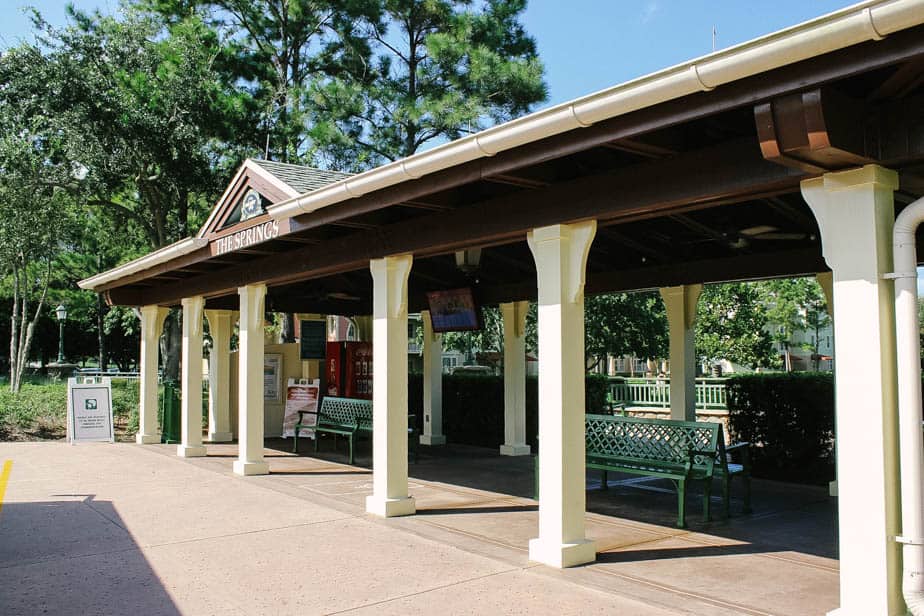 However, the negative aspect is that you'll likely spend a long time riding through the resort on a bus during your stay. I usually have my car and recommend driving to the parks when I stay at such a large resort.
As of early 2023, Disney now offers complimentary parking to its resort guests. Resort guests can park at the resorts and theme parks at no additional charge.
Related: Parking at the Disney World Resorts
Additionally, the resort offers bus transportation to Disney Springs. And you can take a water taxi from Disney Springs to Old Key West, Port Orleans French Quarter, or Port Orleans Riverside.
Unfortunately, Disney's Magical Express service ended. However, guests can now check with services like Mears Connect to arrange transportation from Orlando's airport (MCO) to their Disney Resort.
Final Thoughts on Saratoga Springs
As we wrap up this review of Saratoga Springs, I felt I hadn't entirely portrayed the resort's beauty. If you enjoy walking and spending time outdoors, you'll enjoy a stay here. There's so much to see and do.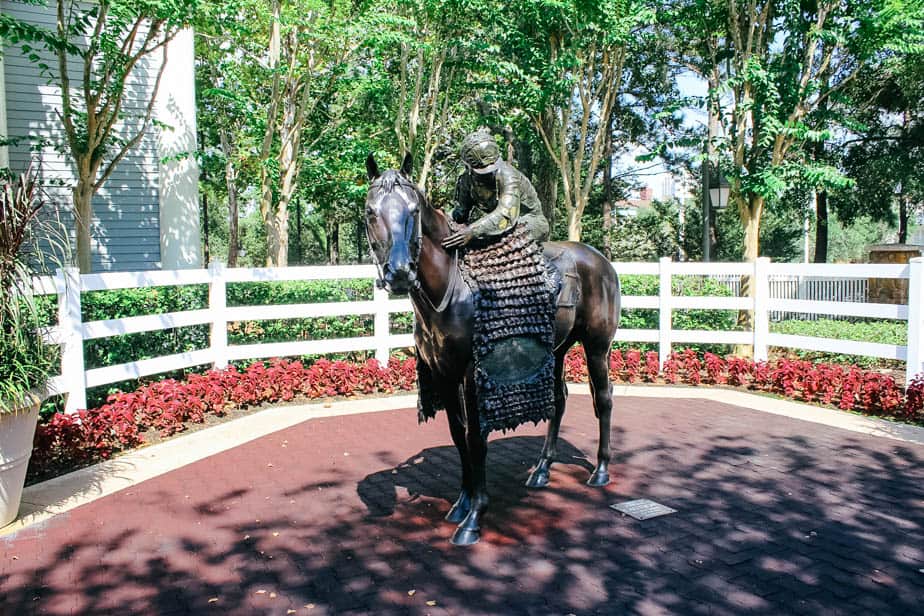 There are several large bodies of water across the grounds of the resort.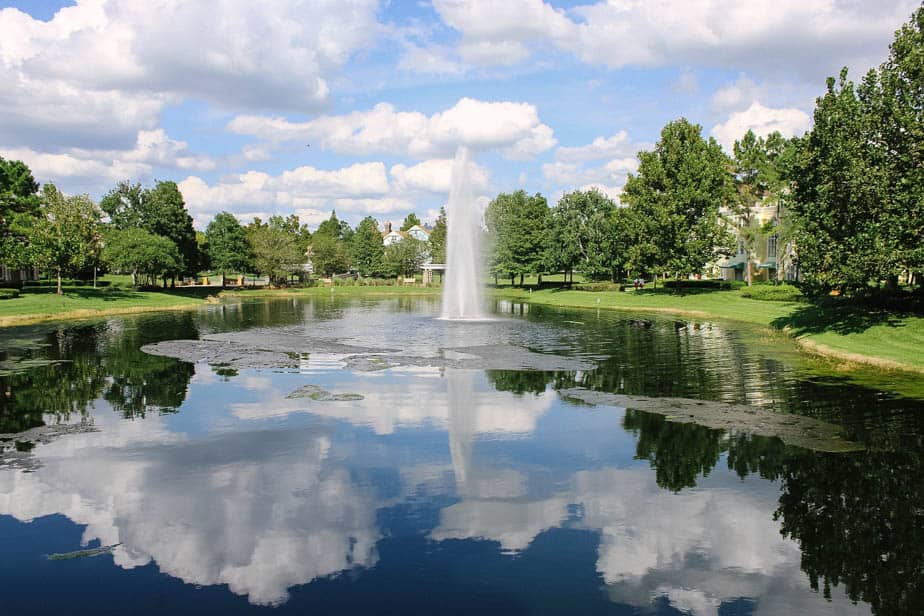 Everywhere you look, the scenery is gorgeous.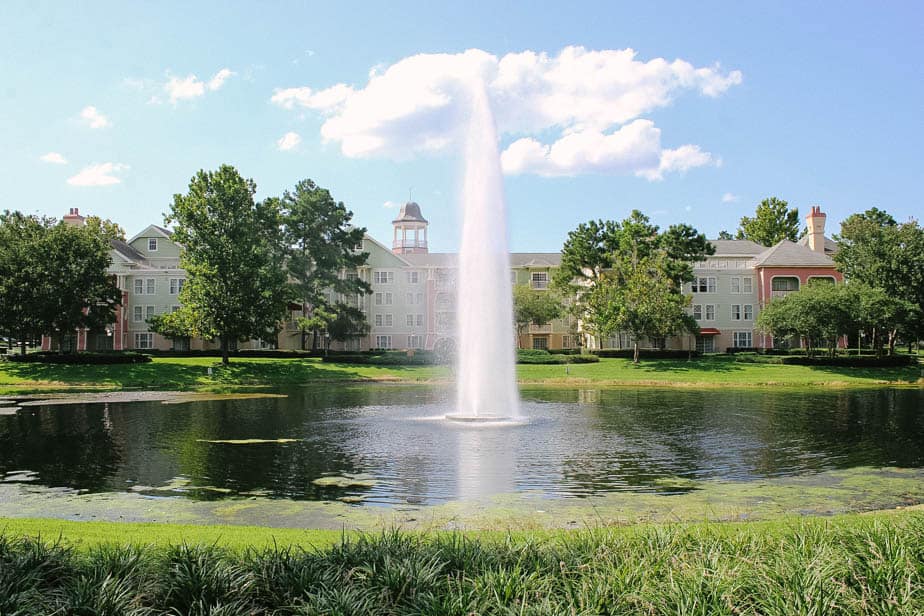 This photo shows the bridge between The Springs and The Paddock. You can see the large waterslide at the Paddock Pool in the distance.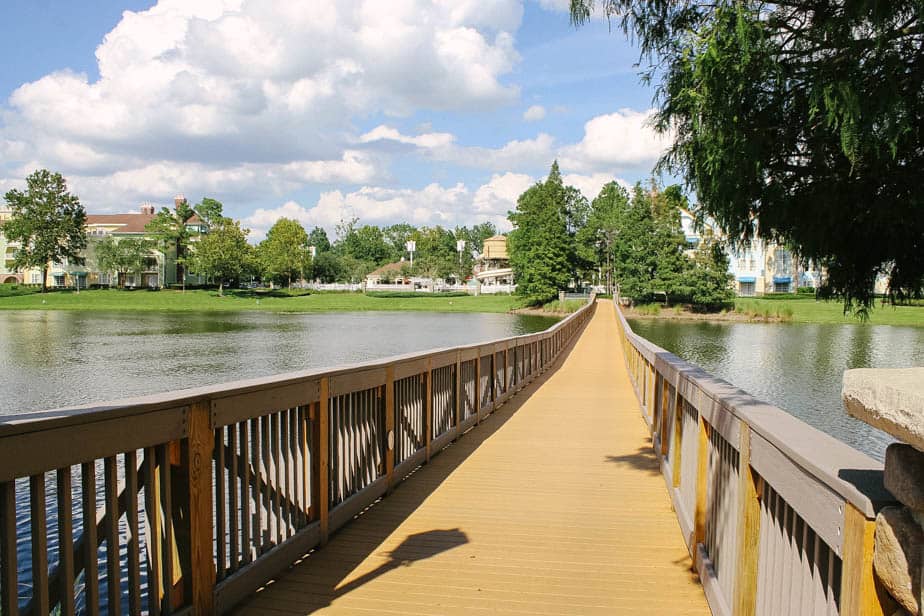 And this picture shows the lovely landscape around The Carrousel section of the resort.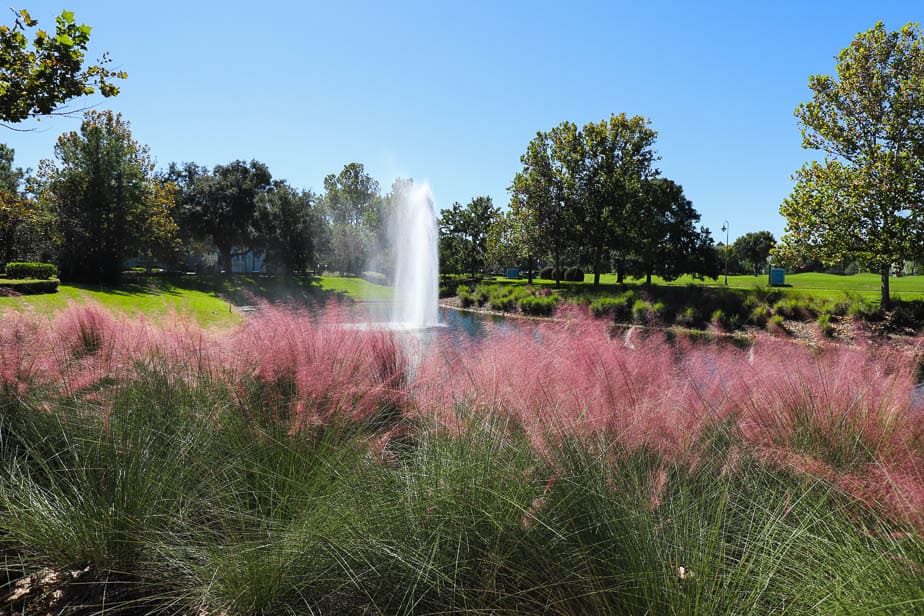 I don't think any of us could deny that Saratoga Springs is an enchanting resort. And having the extra amenities in the room is a nice perk.
However, a stay here does come at a price. As of this review, a standard deluxe studio averages $500 per night and goes up depending on the time of year.
You'll want to consider how much time you'll spend at the resort and if you'll use the extra amenities offered at the different room types. Additionally, you'll want to consider how much time you'll spend at Disney Springs or if someone in your party will end up playing golf during your stay.
If you don't plan to visit Disney Springs multiple times or use the golf course but still want the room amenities, I might compare a few other villa resorts.
For instance, Disney's Riviera Resort is only a Skyliner ride away from Epcot and Hollywood Studios. Additionally, the resort is all in one large building, making it easy to get around.
Related: Disney's Riviera Resort Review
And I'll have a review of Kidani Village at Disney's Animal Kingdom coming up soon. So if anyone in your group enjoys animals or dreams of visiting Africa, you can't go wrong here.
For those who want the ability to walk to theme parks, you might enjoy one of the following villa resorts:
Lastly, our review of Copper Creek Villas will provide an overview of staying at the DVC Resort located at Disney's Wilderness Lodge.
For more information, all our articles related to Saratoga Springs are listed in our resort guide:
Whatever you decide, all Disney World Resorts are exquisite in their own right. And if you haven't stayed at Saratoga Springs before, maybe it's time to give it a try. I'm sure glad that I did.
What did you think of this review of Saratoga Springs Resort? Have you visited before? Are you planning a future stay? There's a comment section down below if you want to leave your thoughts.
Planning a Walt Disney World or other Disney Destination vacation?
Our friends and travel partner, Firefly Travels, excels at doing Disney differently. You can fill out a plan your trip form on their website, and someone will reach out shortly to discuss the specifics.