Carousel Coffee at Disney's Boardwalk (Is it Worth the Stop?)
In this article, we preview the new Carousel Coffee at Disney's Boardwalk.
We return to Disney's Boardwalk Inn for updates once again. We visited the resort not long ago to preview the Boardwalk gingerbread display over the holidays.
Before that, we visited the Boardwalk to sample menu offerings at the new Boardwalk Deli. Since then, we've stopped at the deli again to try a few other things.
This brings us to the current visit and the most recent addition to Disney's Boardwalk–Carousel Coffee. Unfortunately, it's the most considerable disappointment we've seen from the resort's ongoing refurbishment.
What were they thinking?
Most anyone with an opinion about Disney will likely agree that Carousel Coffee is as much a wasted space as Dundy's Sundries. Dundy's was the former boutique gift shop that sat off the resort's lobby.
While it was nice to have a gift shop near the rooms, this store only offered a few sundries. With that said, Boardwalk Inn has a tremendous gift shop made up of three stores out on the Boardwalk.
So not much was lost. Nor was much gained with the addition of Carousel Coffee.
However, there is now a place to get coffee between 7:00 a.m. and 4:00 p.m.–Carousel Coffee's operating hours.
To be fair, let me walk you through my experience on this initial visit to the new coffee shop.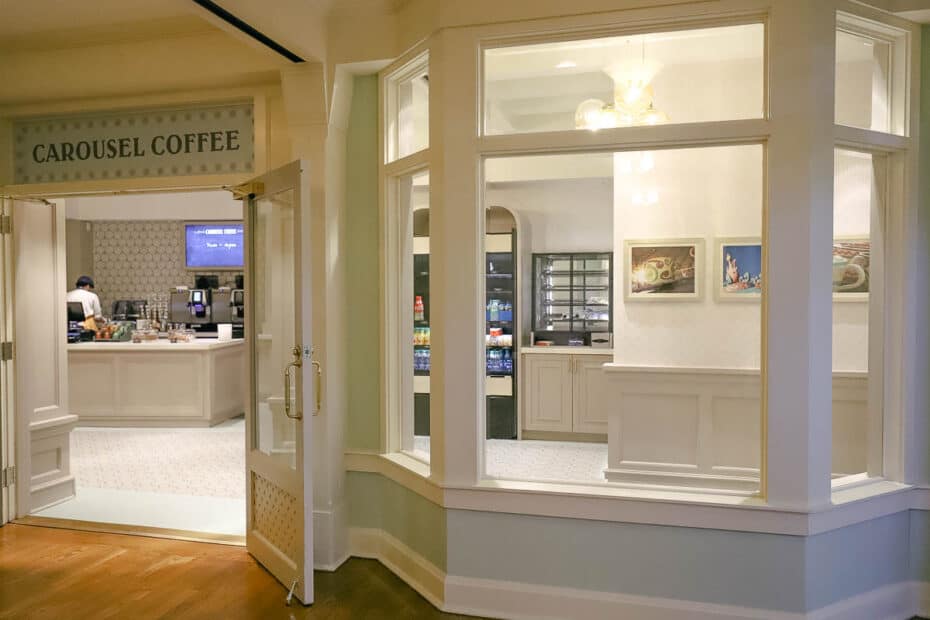 When I arrived at Disney's Boardwalk, I immediately noticed how nice the lobby looked. Several pieces of furniture had been rearranged. Additionally, there were a few new pieces and accents.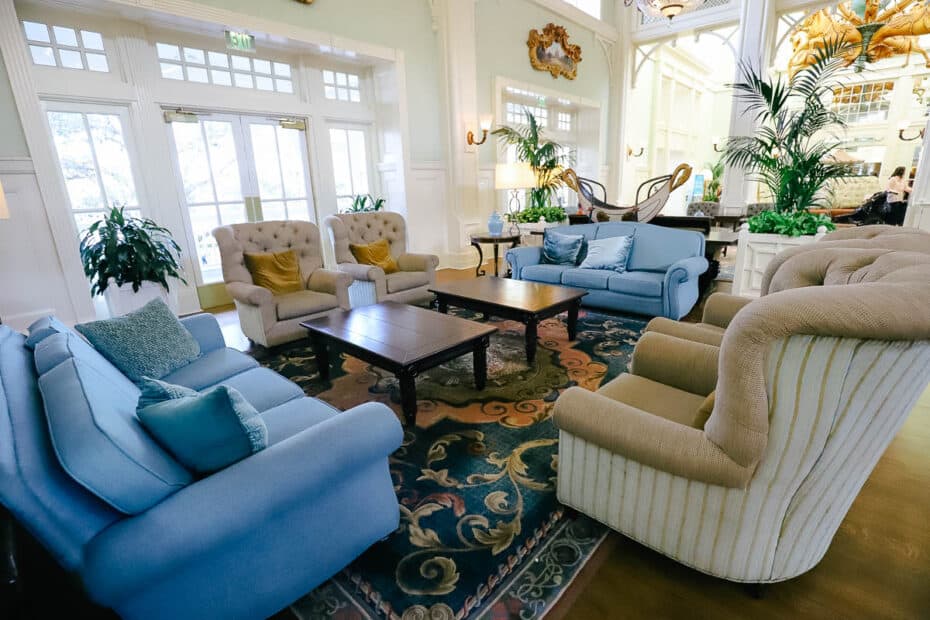 Then I noticed this new area with tables and chairs had been added to the far side of the lobby. Formerly, there was a large counter here that mainly wasted space. Now it's a seating area.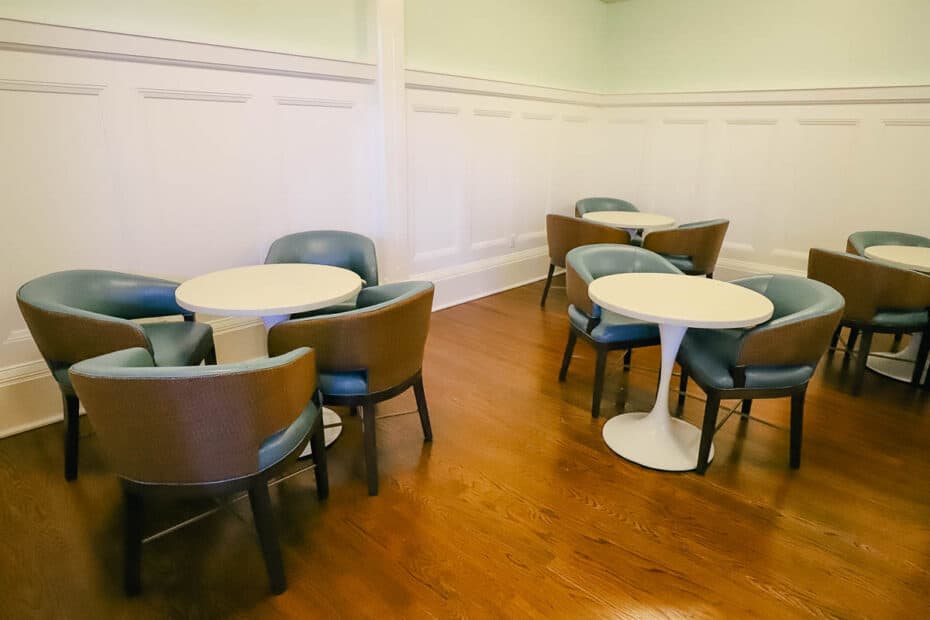 Carousel Coffee sits immediately across the hall.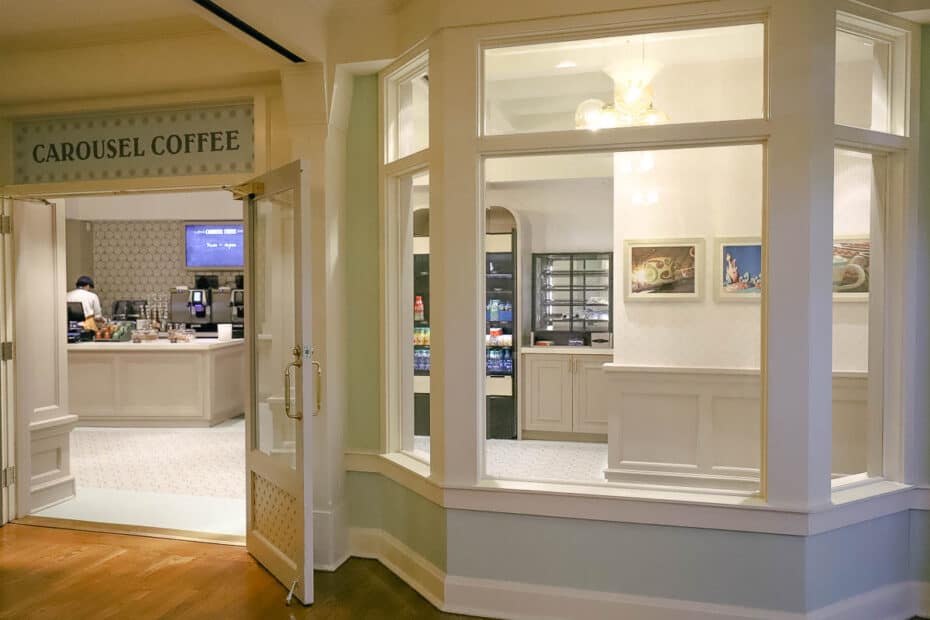 When you walk inside, there's a space on the right with a pastry case, refrigerated beverages, and a few other things.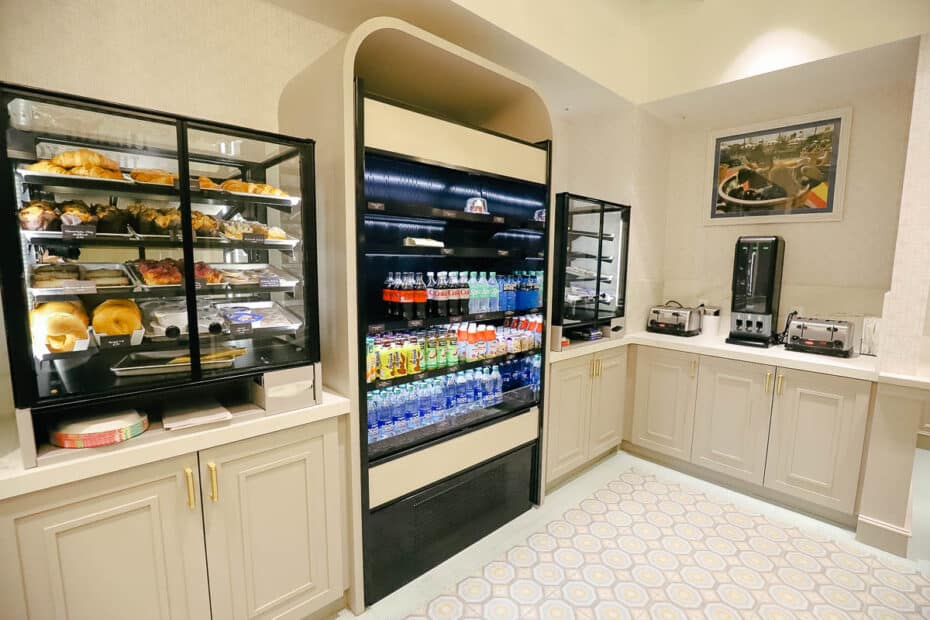 I did appreciate that several toasters were available.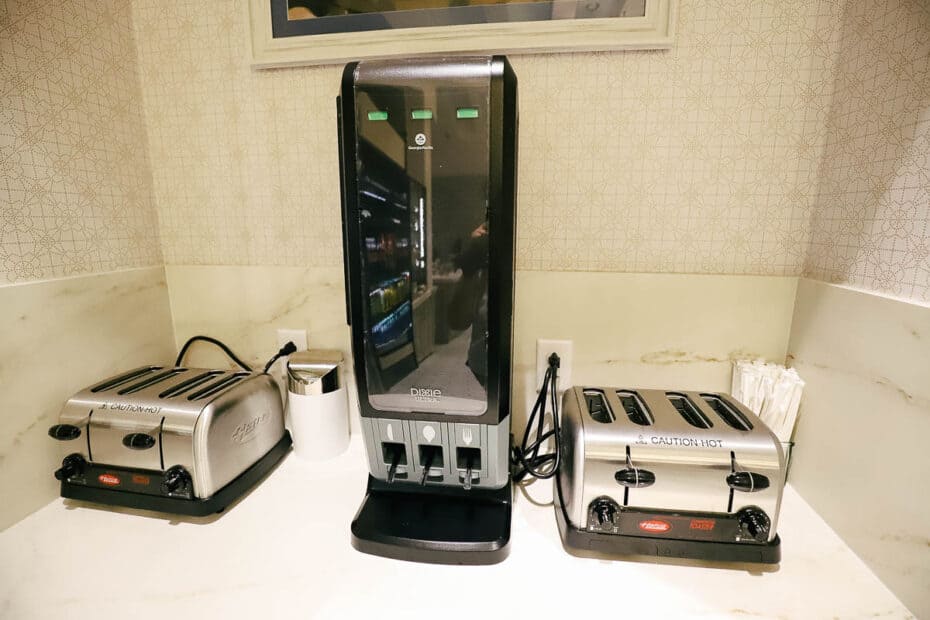 Inside the pastry case were approximately eight kinds of baked goods and two cereal choices.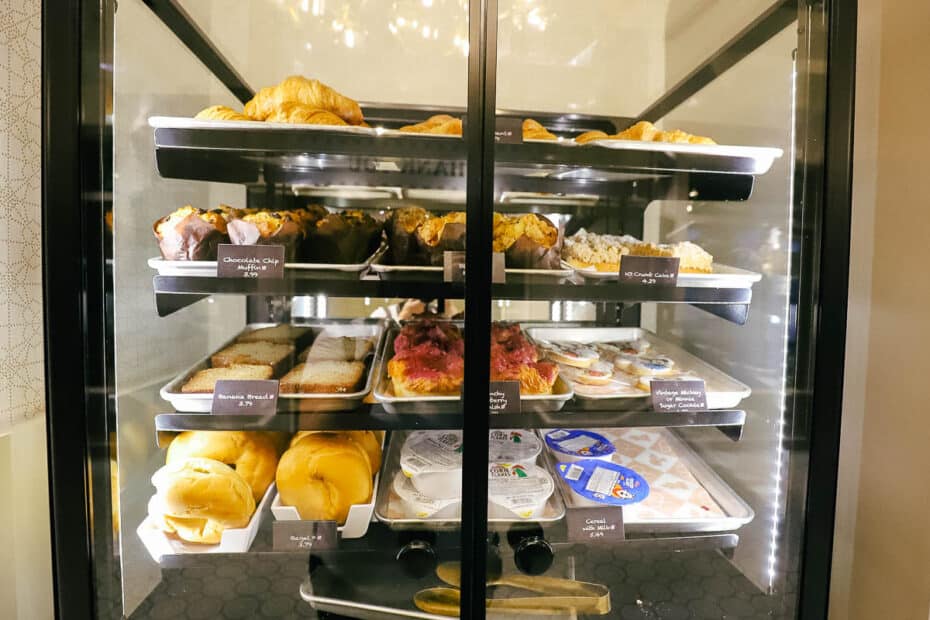 These are called "vintage" Mickey and Minnie Mouse sugar cookies. I thought vintage was an interesting name for a food item.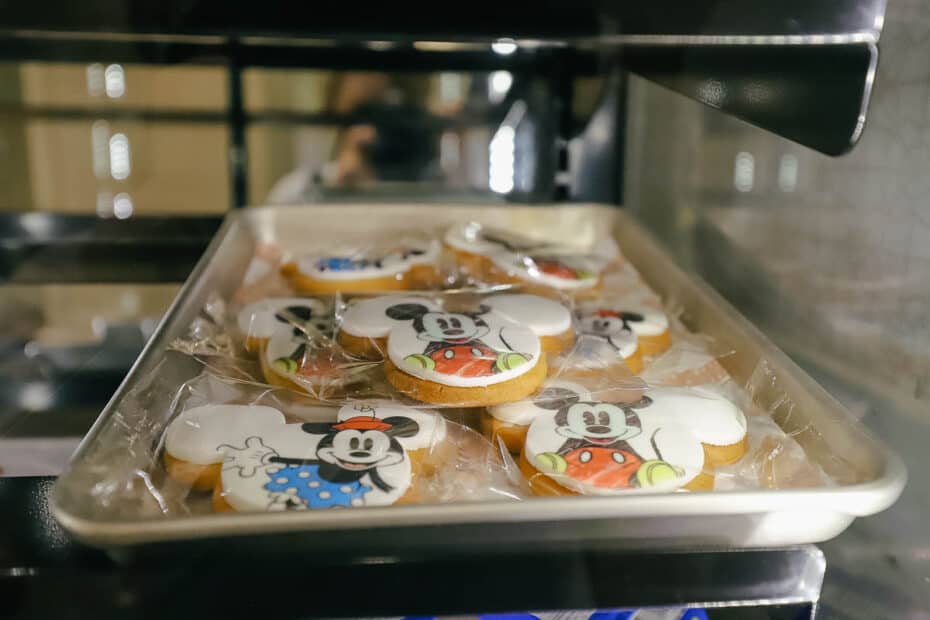 Here is one of the signature offerings, the crunchy raspberry danish.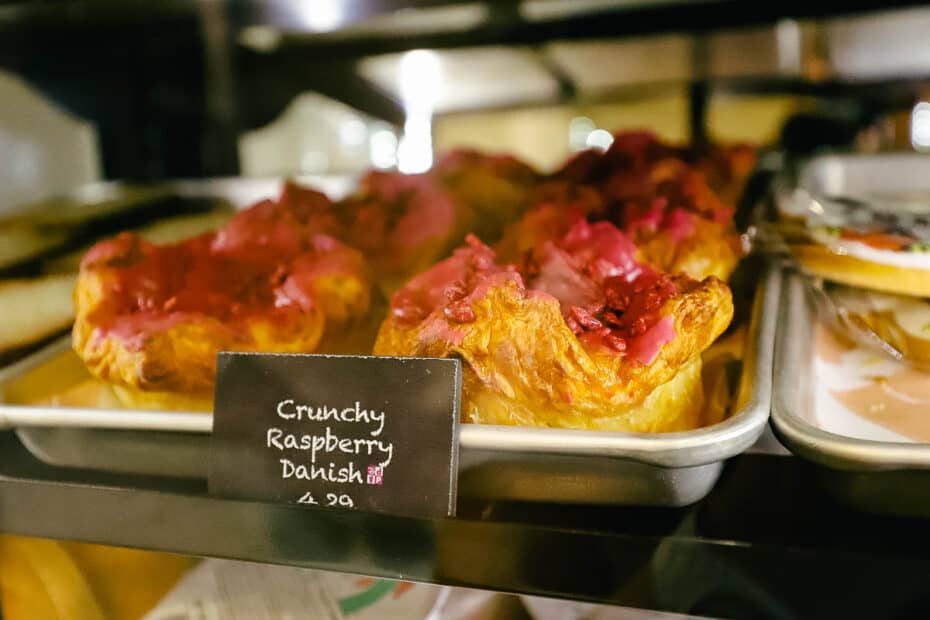 New Jersey crumb cake is the secondary signature offering. It has a thick crumb topping.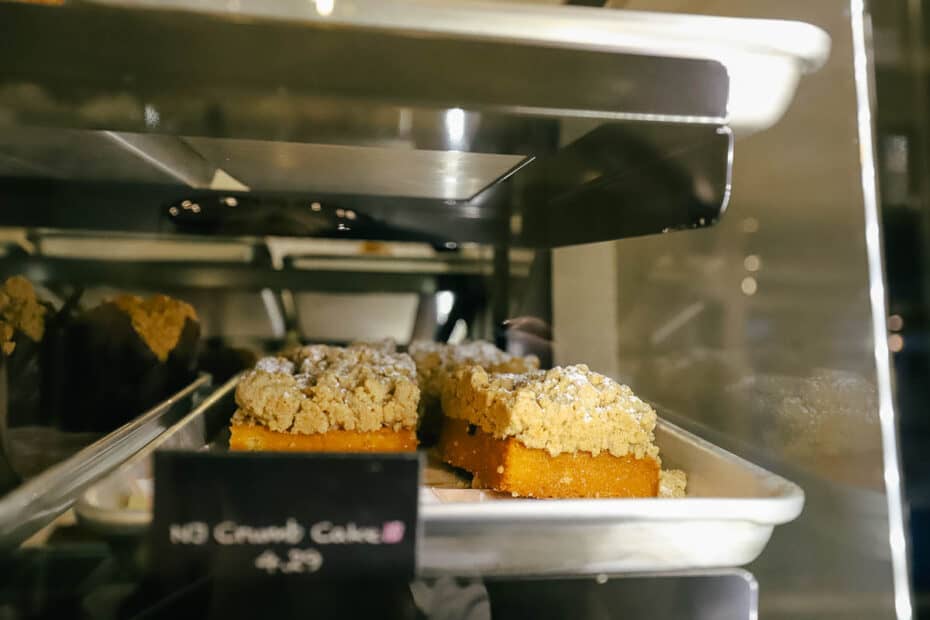 There was also banana bread, which didn't really look like banana bread.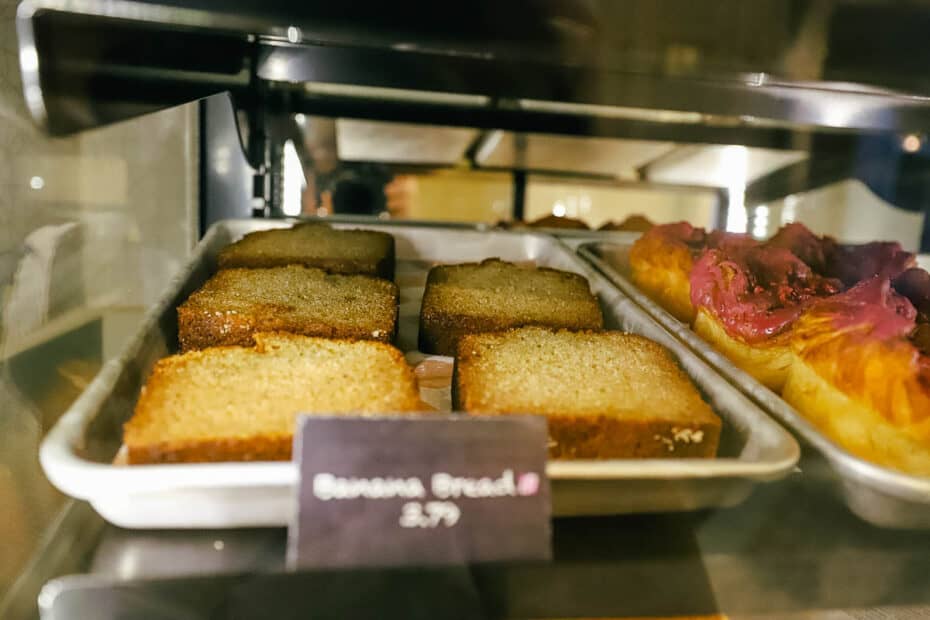 Additionally, these are the same muffins we tried at the Boardwalk Deli.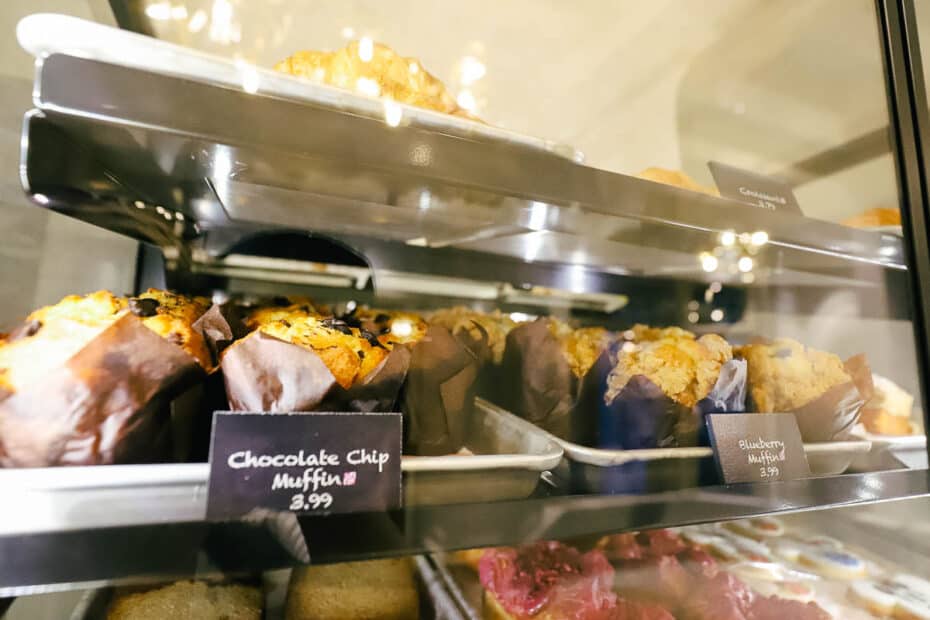 On the top row, there were croissants, and a few bagels were available toward the bottom.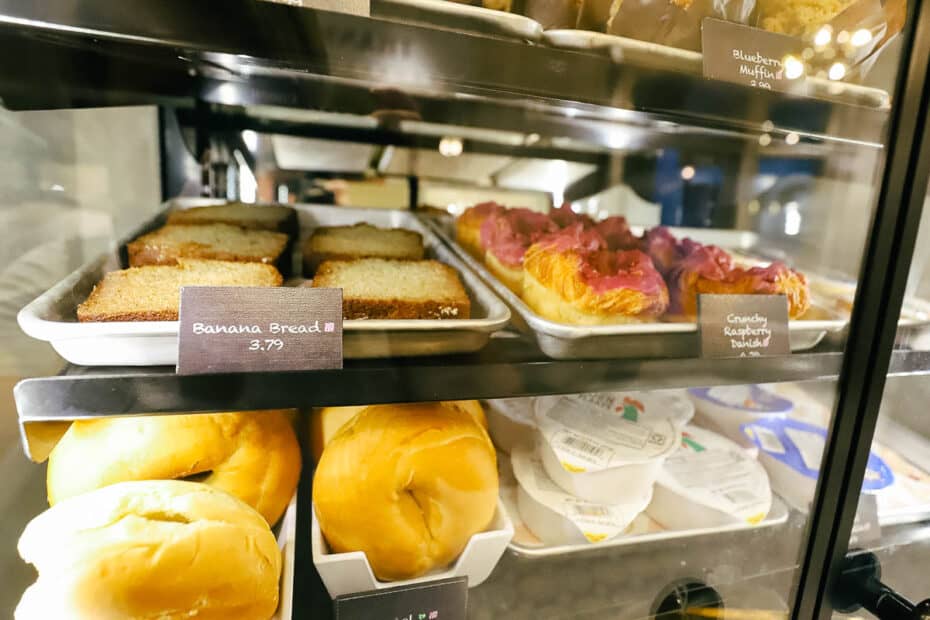 A cash register and coffee bar are available in the other corner of the store.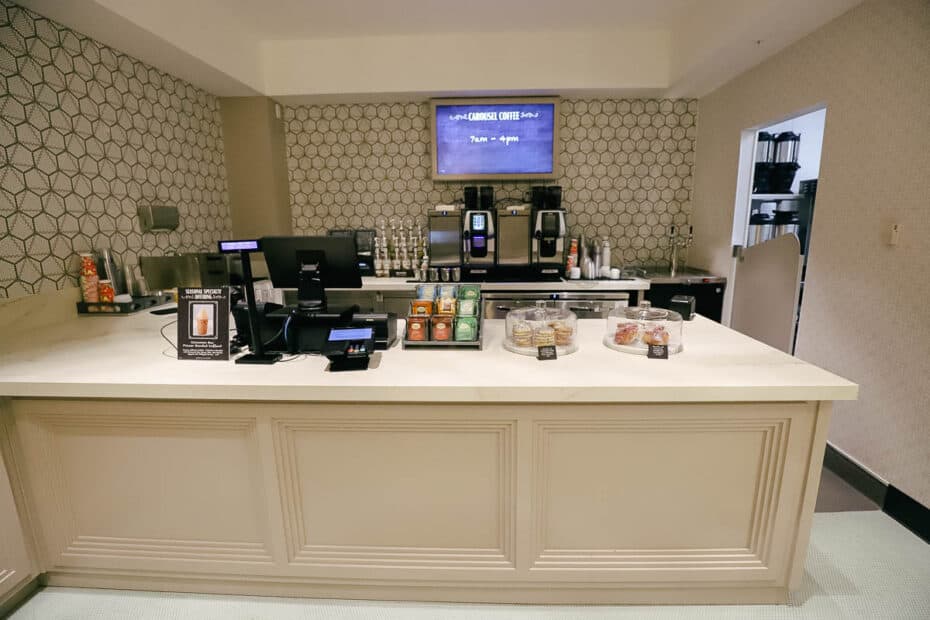 I noticed a few "bundles" available, like this bundle of cookies.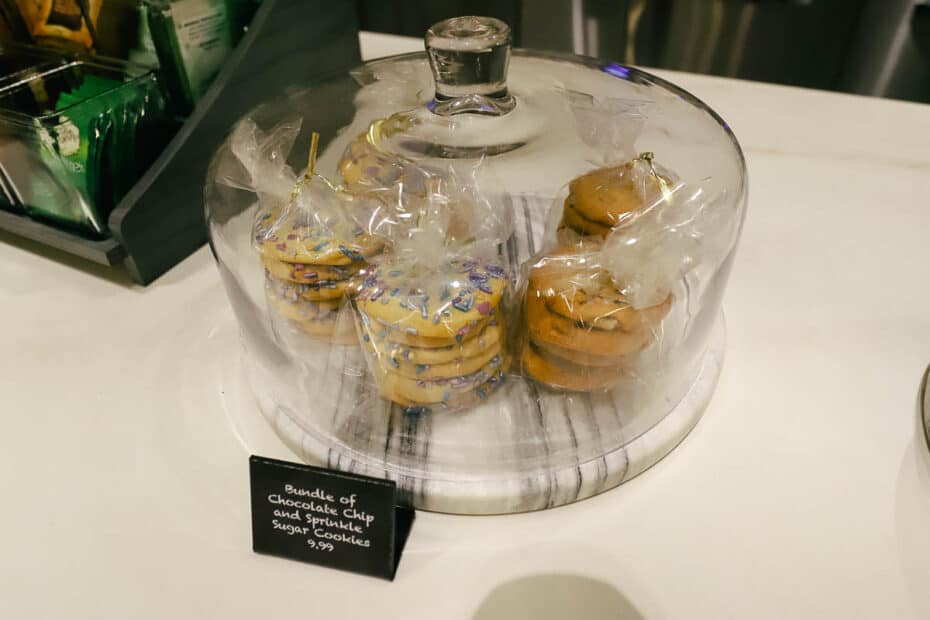 There was also a bundle of danishes.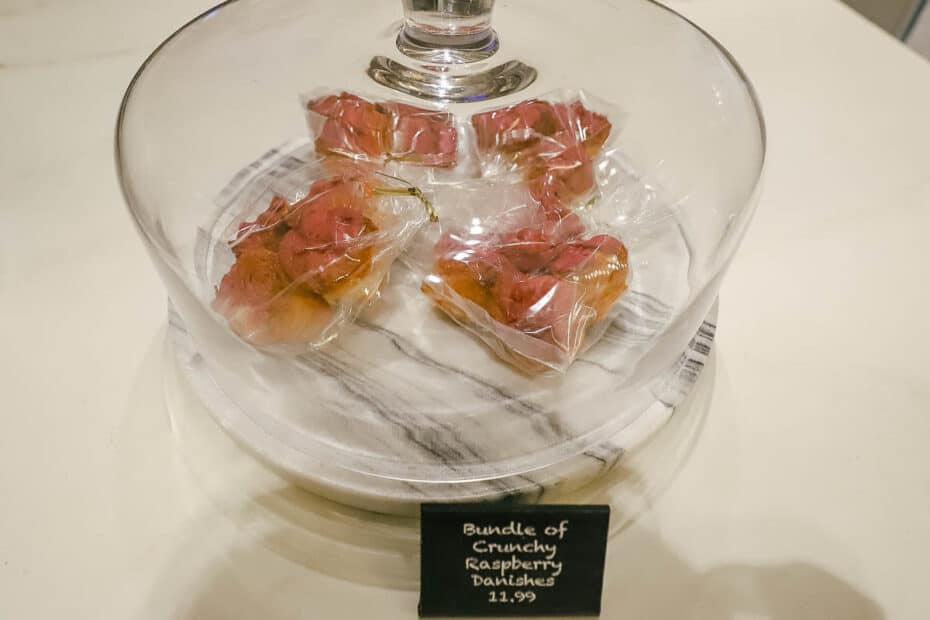 Carousel Coffee has a number of specialty coffees, iced coffees, teas, and other drinks. You can preview the entire menu with prices here on Disney's site.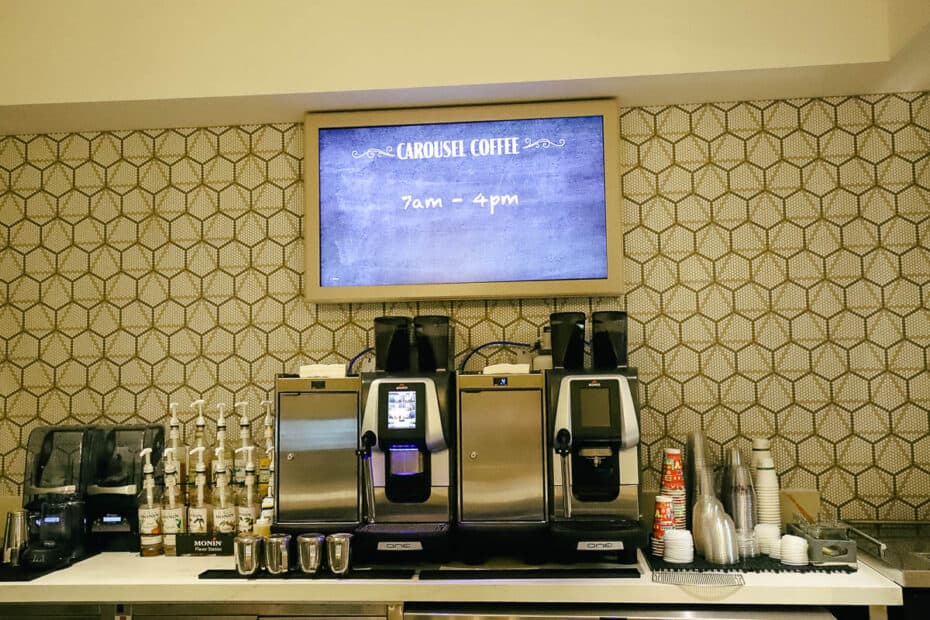 Additionally, a seasonal specialty offering was available, a cinnamon bun frozen blended coffee.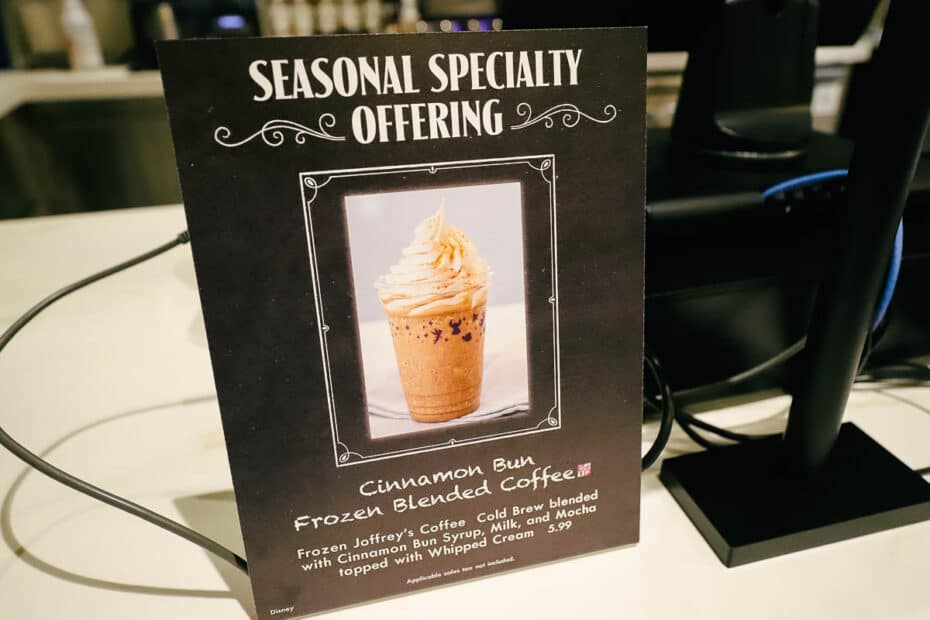 We haven't tried anything at Carousel Coffee yet. So you're on your own if you decide to pick up a bite to eat here in the meantime.
On the way out, a sign was posted at Belle Vue Lounge indicating they had returned to their regular operating hours between 4:00 p.m. and 12:00 a.m.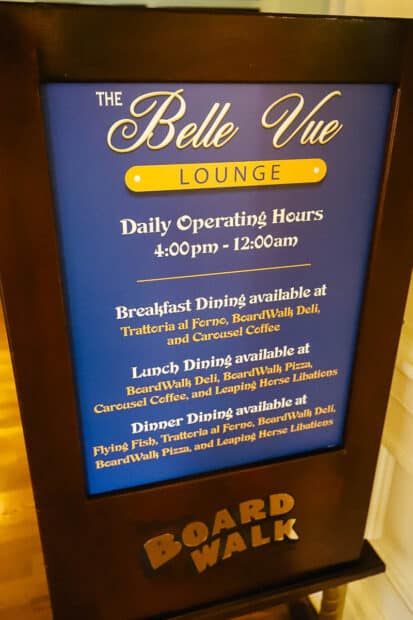 Overall, Carousel Coffee could have potentially been the cutest coffee shop around. However, it would have been fun if they had someone paint a carousel mural on the shop's large picture window.
Or the store could have had a wall of bright-colored candies unique to Disney's Boardwalk. So many simple things could have been done to add a bit of pizazz to the blank space.
Unfortunately, the only thing "carousel" about it is you walk in and right back out. So there's not much here to see, folks.
But you can get a cup of coffee.
For more information on the Boardwalk, we have a guide that lists our related articles:
Or you might enjoy the following:
In the Comments
What do you think of Carousel Coffee? Are you happy a new coffee shop was added to the Boardwalk? Do you expect more from a Disney Hotel? Did any of the pastry items look appealing?