The Plant-Based Sausage Sub at Disney's Pizzerizzo
Pizzerizzo, Plant-Based Sausage, and Disney? I don't know what's more Muppets than that. This fun, casual restaurant is considered a Hollywood Studios quick-service dining location.
On one of my last visits to the theme park, I stopped in to try what Pizzerizzo calls the "Spicy Italian "Sausage" Sub." That extra set of quotation marks around the word sausage indicates that it's not actually sausage.
I can gladly affirm that, no, it's not sausage. The faux meat is none other than a Beyond Meat sausage link. And it was delicious.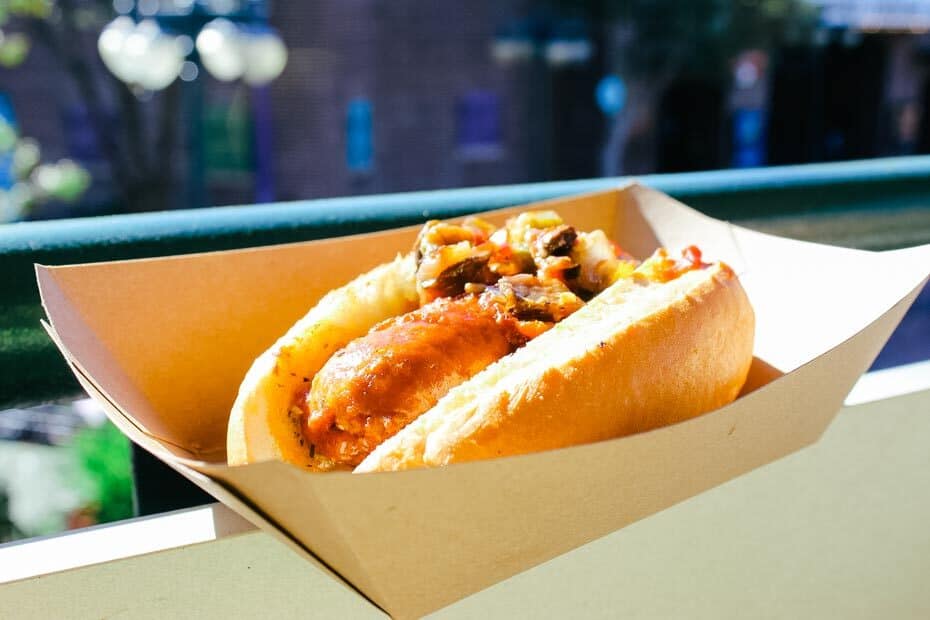 When I began writing about my Disney adventures, I never anticipated becoming a vegetarian. Much less ordering Disney vegan food items at places like Hollywood Studios Pizzerizzo for the sake of a review.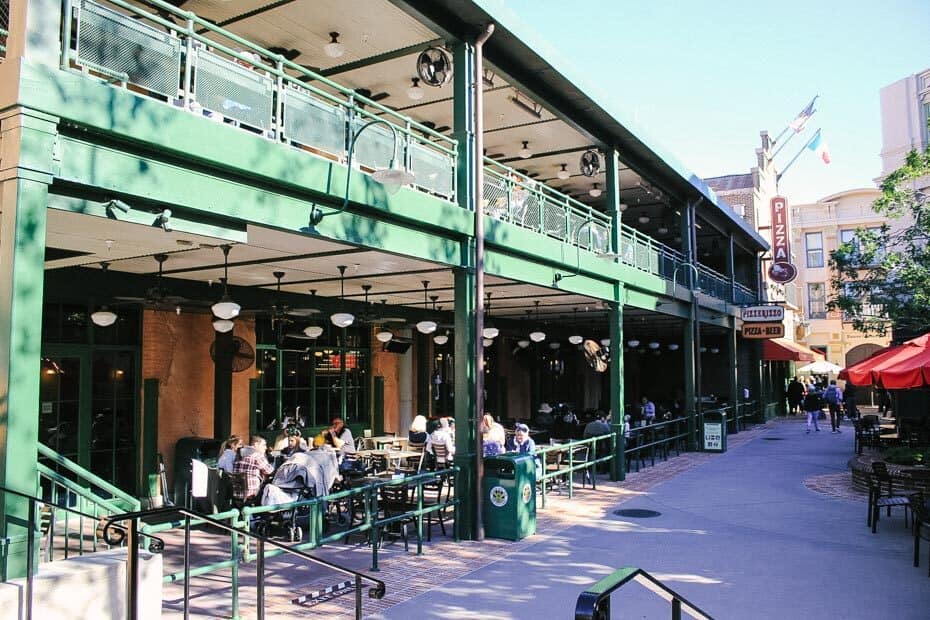 But here we are…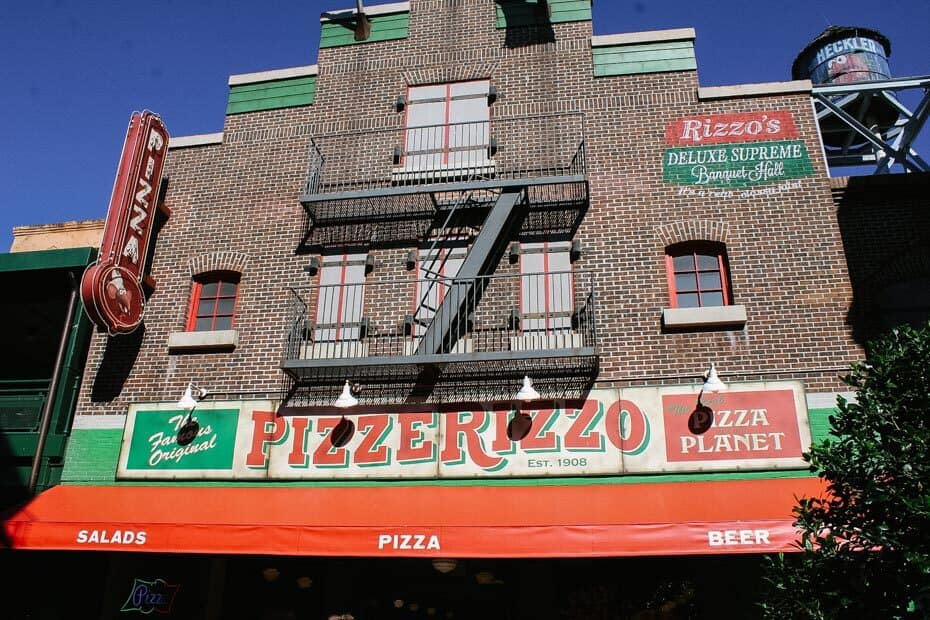 …dining outdoors on the second-floor balcony of the Pizzerizzo Muppets-themed restaurant at Hollywood Studios.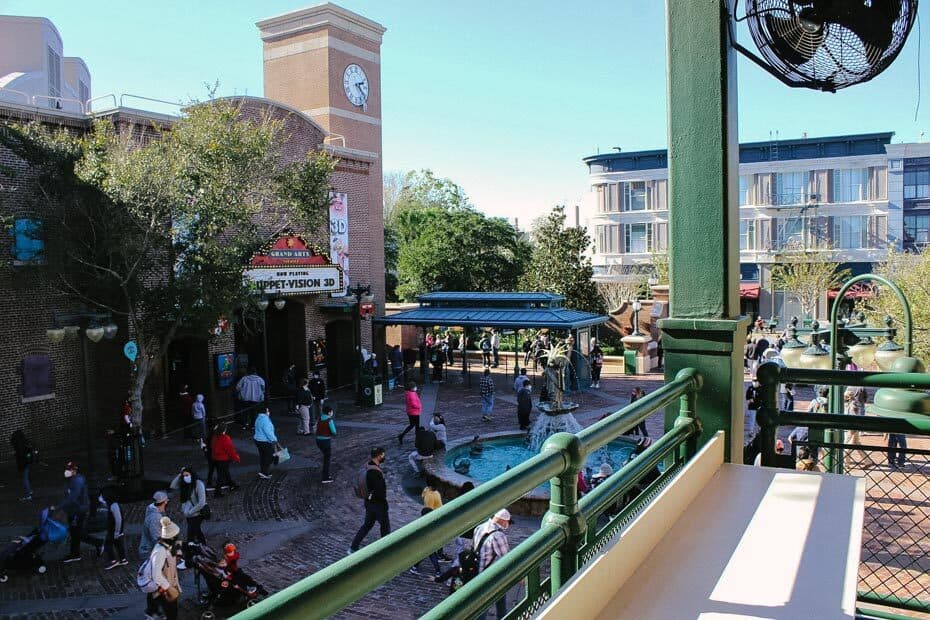 I hope you didn't think I would start my vegan Disney adventures anywhere other than with the Muppets at Hollywood Studios?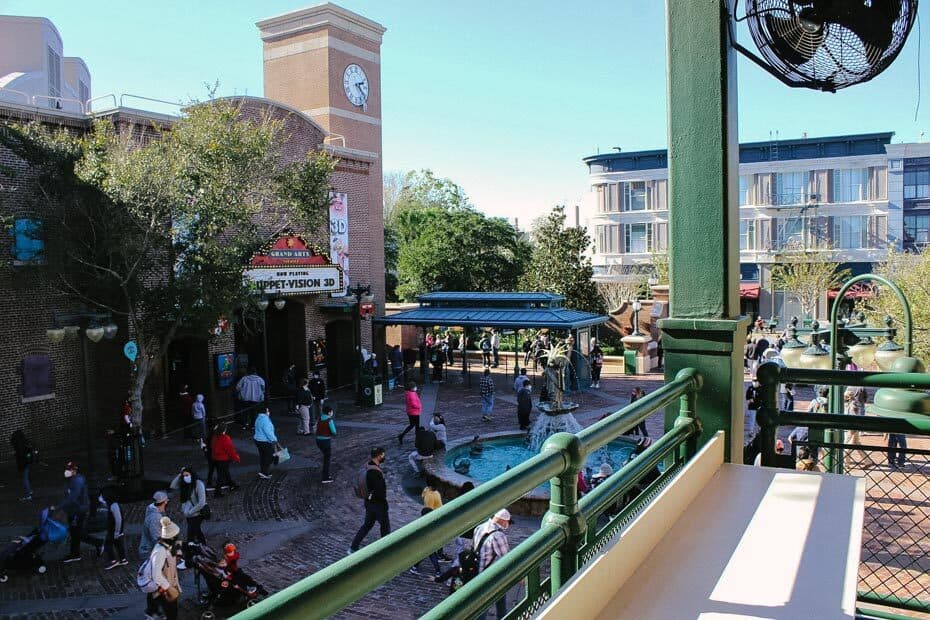 Now, about that sausage! Like any good meatball sub, the bread base was a warm hoagie-style bun. The marinara on the sub has a nice consistency with mushrooms, peppers, and onions.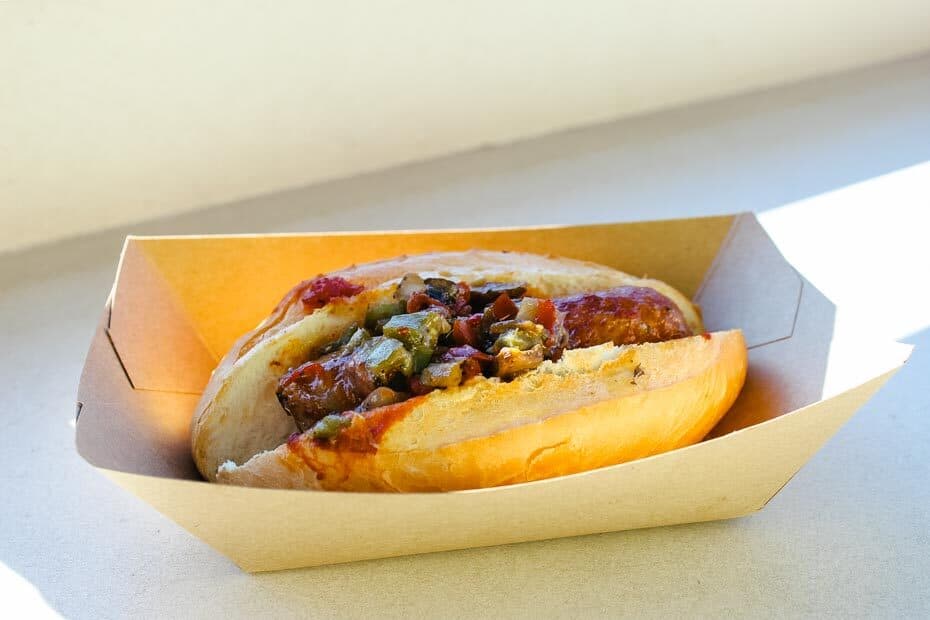 This dish is a refreshing take on the classic meatball sub, and I appreciated that it wasn't just another vegan burger option. For a side item, Pizzerizzo's plant-based sub comes with a salad and vegan ranch dressing.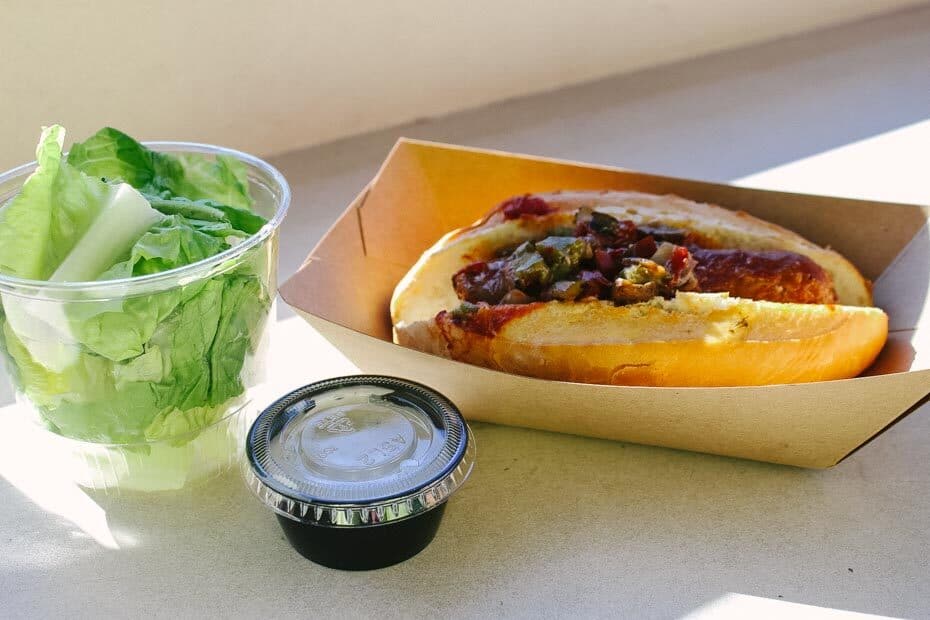 If you are not vegan and wondering what other items are on the menu at Pizzerizzo, here are a few:
Meat Lover's Pizza
Antipasto Salad
Cheese Pizza
Pepperoni Pizza
Meatball Sub
Vegetable Pizza
You could go with the vegetable pizza if you don't eat meat but are still open to dairy. Additionally, the kid's meal menu offers pizza, macaroni and cheese, and a mini chicken sub.
The other huge perk about Pizzerizzo is that they take Disney mobile orders. This is where you order your meal, pay for it, and check in, all from the My Disney Experience app.
One of the things that I like most about mobile orders is that they encourage guests to review all their options before ordering. Often, places like Pizzerizzo get overlooked due to their location being a little off the beaten path.
And who would want to miss a meal with our comical Rizzo, the rat from the Muppets and his pizzeria? While waiting to pick up my mobile order, a guest beside me told his wife that Rizzo must be some kind of Disney rat.
Since I tend to lean more toward the shy side, I didn't say anything. But I wanted to lean over and kindly say, "Sir, it's the Muppets. We are in Muppets Courtyard."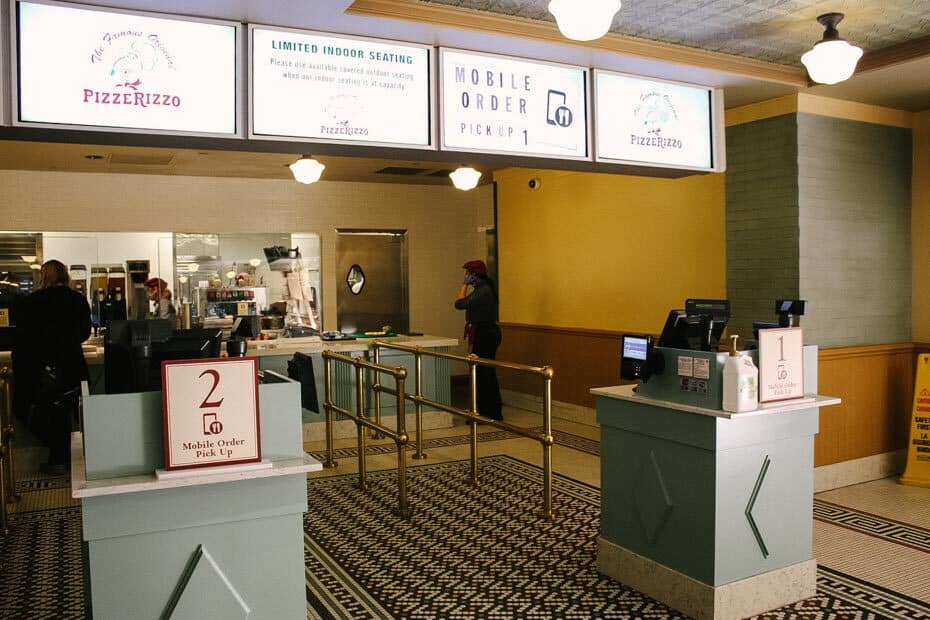 I wasn't judging him or anything. But it's sad to see someone similar in age who didn't grow up with the Muppets as I did.
Anyway, you'll place an order for Pizzerizzo, and when you get near the restaurant, select the "I'm here, prepare my order" button on the app. Within a few moments, you'll receive a notification to pick up the order. You'll then show the screen to the cast member at the door, and they will allow you admittance.
After that, you might have to stand in a minimal line waiting for your order. This would be a good time for anyone traveling with you to find a seat. Pizzerizzo is tremendous in size, with two different levels for dining. Additionally, guests can opt to dine inside or outside.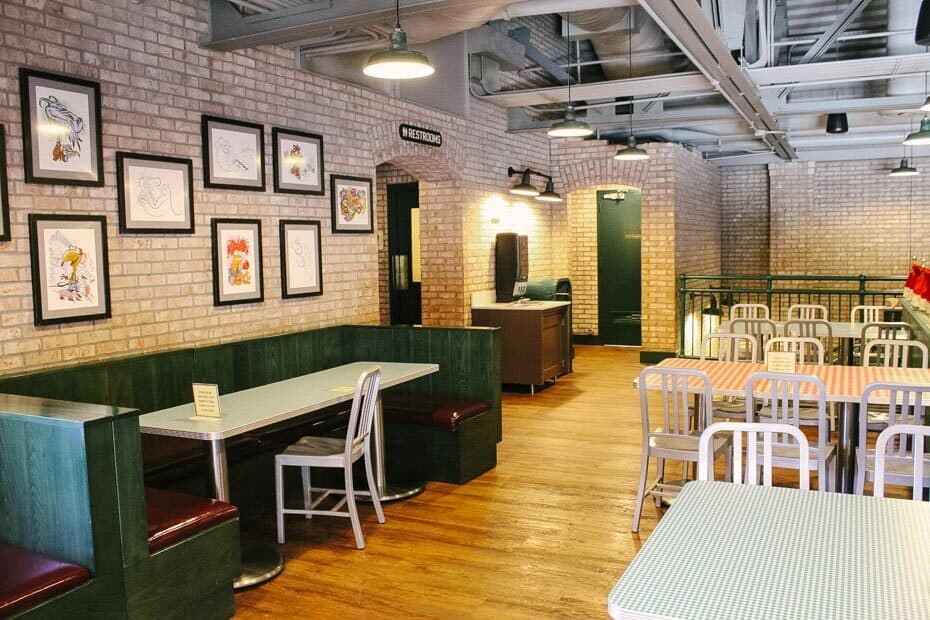 All of the Muppet's theming is subtle and blends in with that whole Italian, New York pizzeria aesthetic.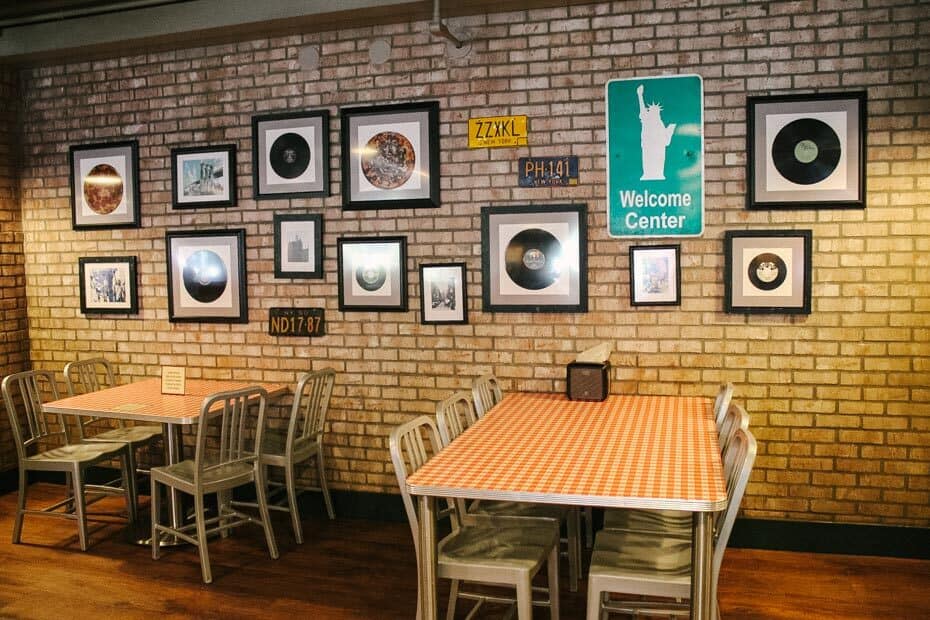 If you are a Muppets fan, you'll want to check out the details a little bit closer.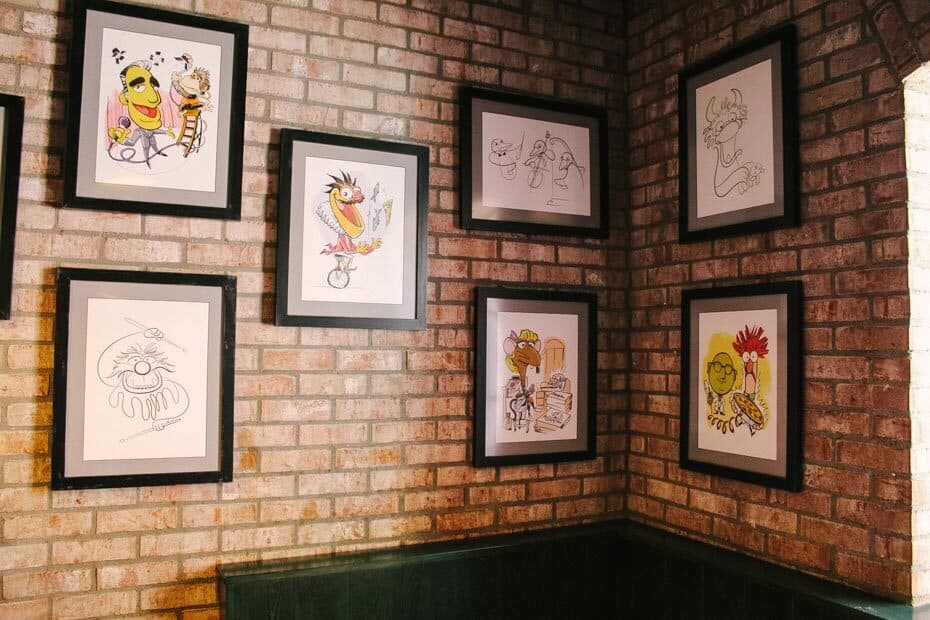 You might even elect to dine in the Deluxe Supreme Banquet Hall on the 2nd floor of the restaurant. There is a wedding reception going on per the sign outside the entrance.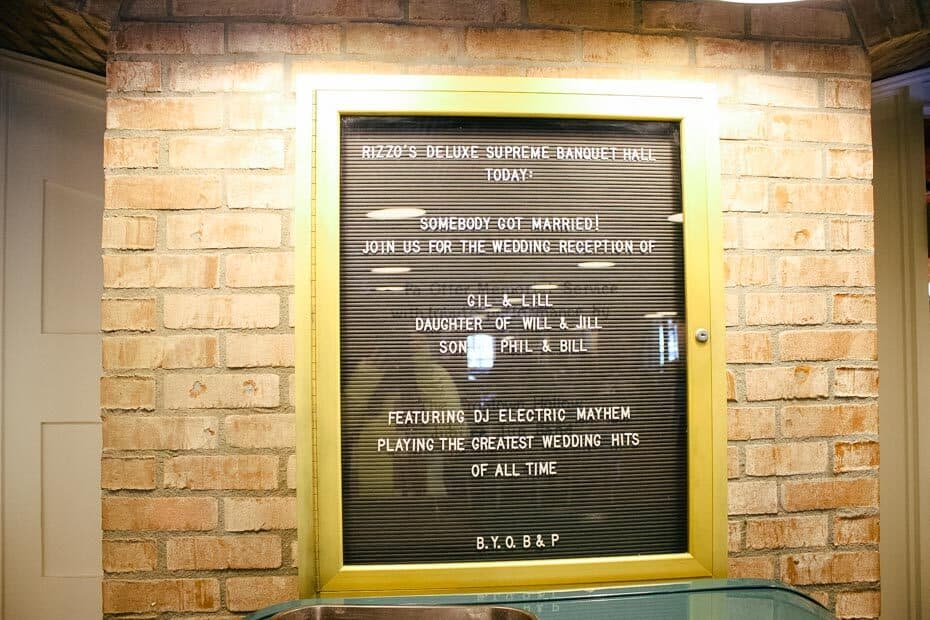 Here is a look inside. A disco ball projecting a decent amount of flashing light hangs from the ceiling. Eighties music is playing in the background.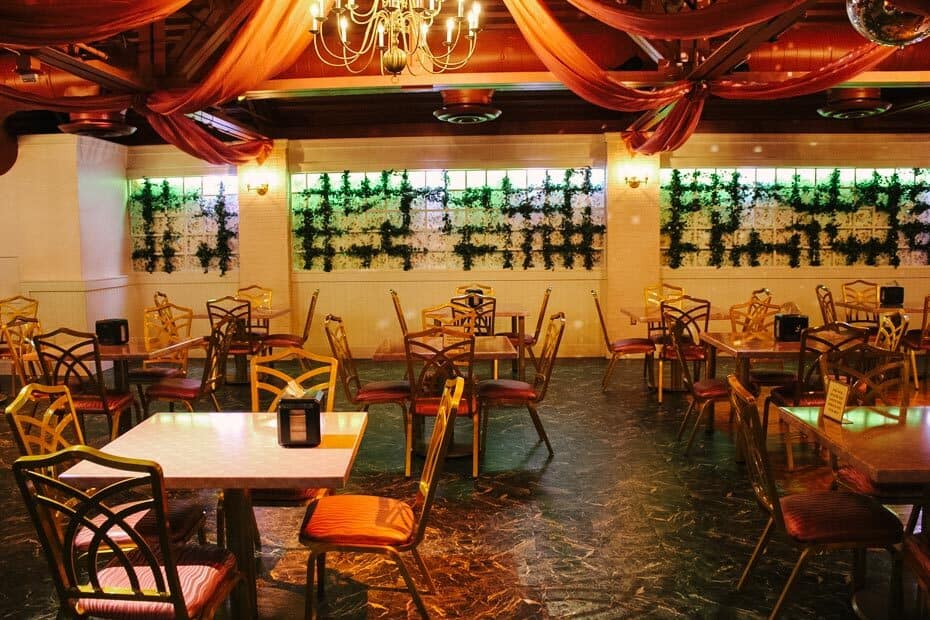 I recommend dining outside on either the first or second floors. The upper level of Pizzerizzo has a nice view if you can get a seat by the railing.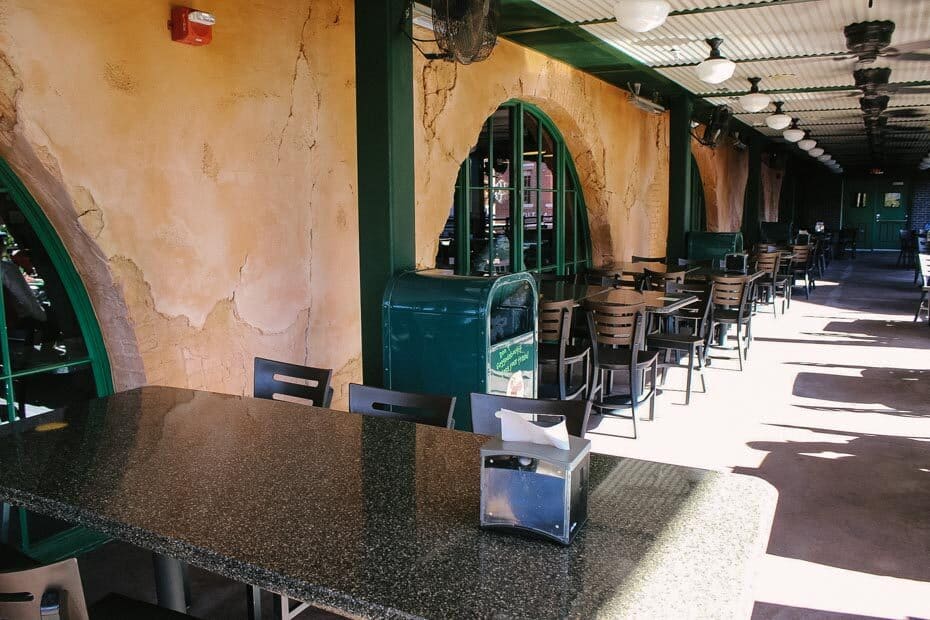 It's fun to enjoy a meal with a view of Miss Piggy's fountain down below.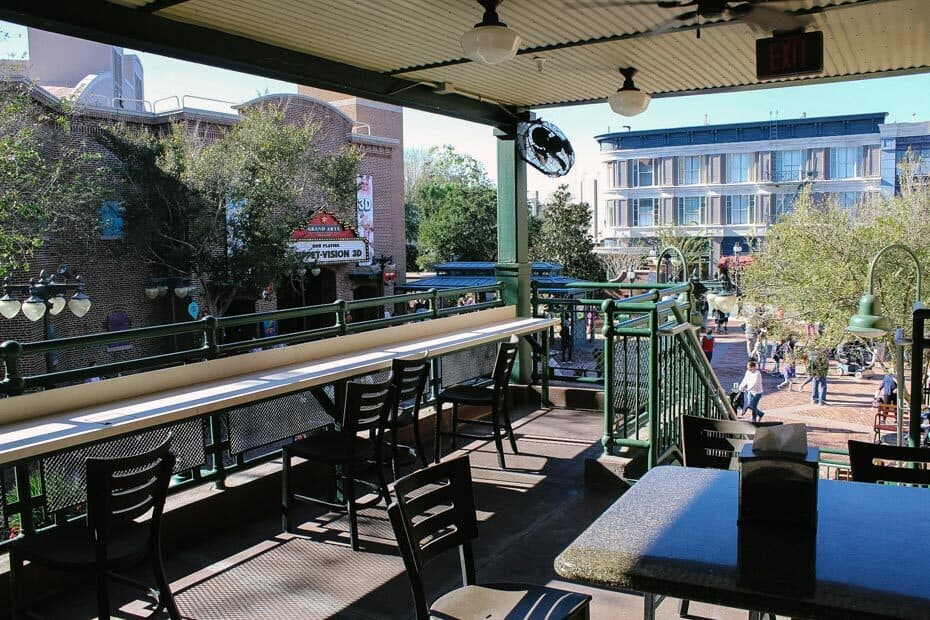 Whatever you decide, Pizzerizzo's plant-based sub is a great option. Since I started this new way of eating, I have found that Studios has the most diverse vegan options at their counter service locations.
If you are looking for a high-end meal at Hollywood Studios, you might also like to try our Hollywood Brown Derby Review or our review of the Brown Derby Lounge, which is a separate outdoor location.
You might also enjoy learning about Disney World character dining or check out the list of best Disney Springs restaurants.
I'll be back soon to share a few more vegan finds at Disney. Hope you enjoy Pizzerizzo! Leave a comment and let me know if you've had a chance to try Pizzerizzo or any other fun food finds.