The Country Bears Greet Guests at Magic Kingdom
The Country Bears are once again mingling with guests in Frontierland at Magic Kingdom. We've spotted them a few times recently and feel it's safe to say that guests will no longer have to look up to see them.
Formerly, they were waving to guests from some of the upper balconies in Frontierland as a character sighting.
Walt Disney's Country Bears can usually be found around The Country Bear Jamboree in Frontierland. They roam the land intermittently throughout the day. A general idea of their times is usually listed in the My Disney Experience app.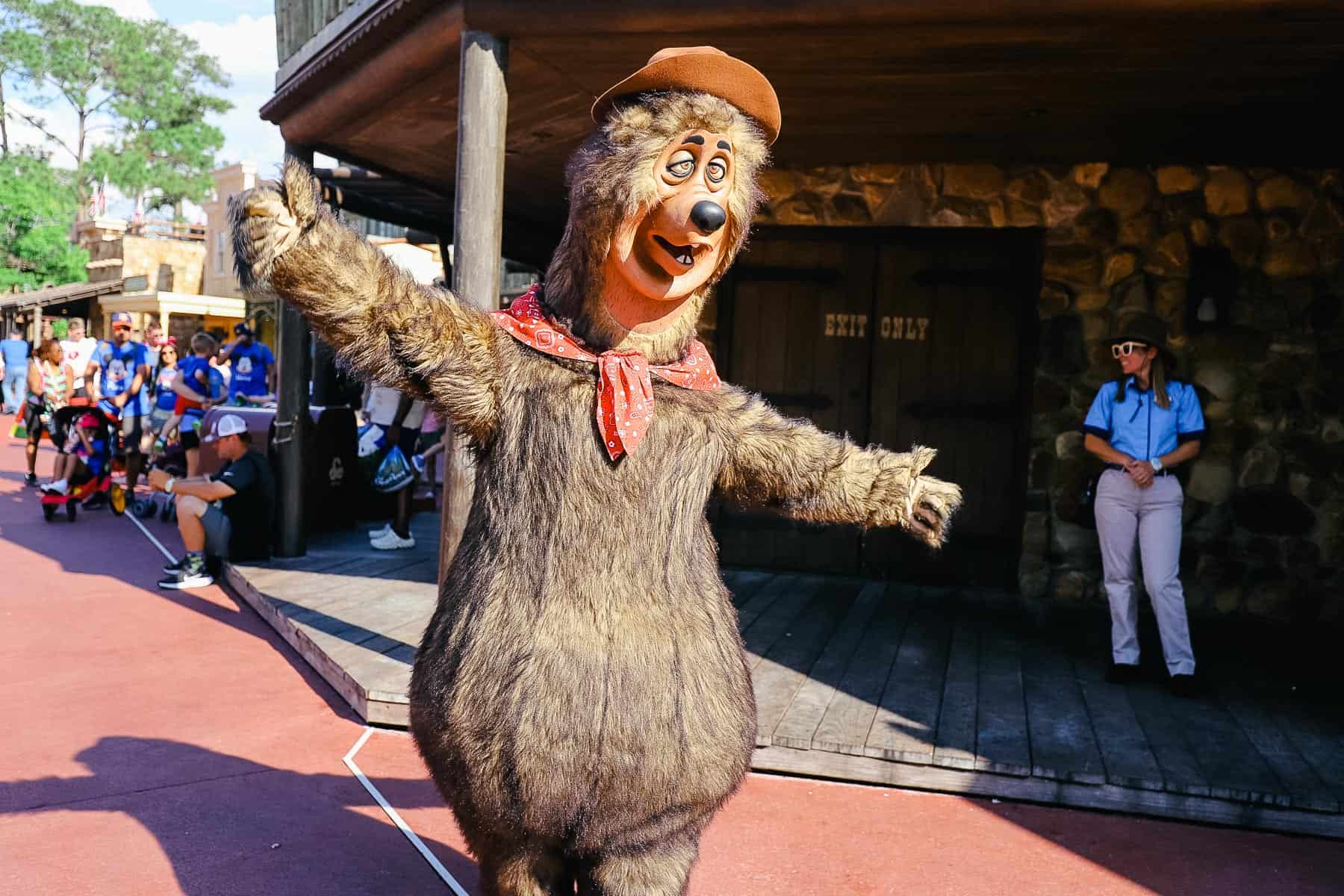 Since they roam the area, you'll have to find them. But, thankfully, when they're out, they aren't too difficult to spot.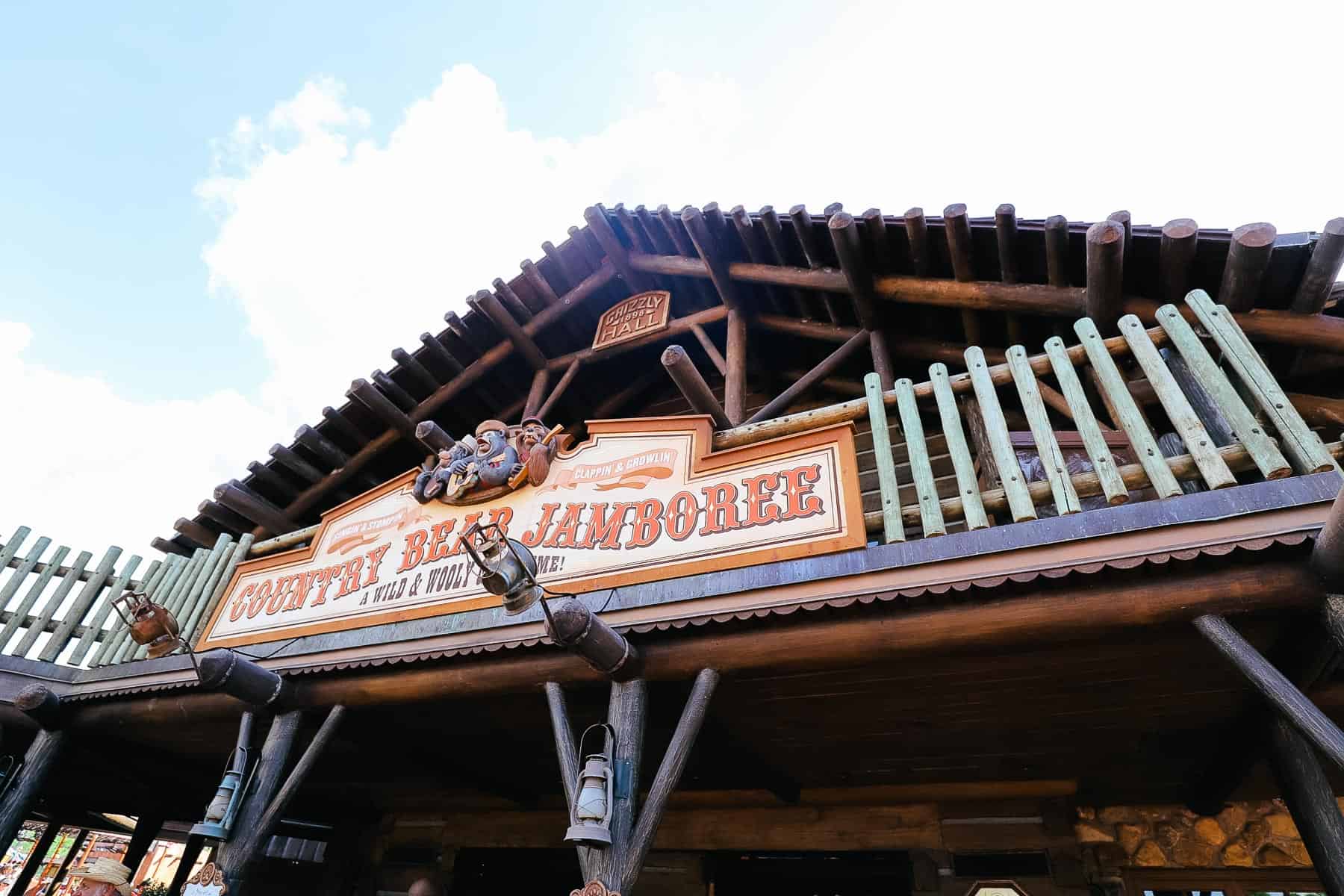 Here are a few of the Country Bears you might see on your visit.
Big Al
It's always a pleasure to see Big Al. He is a little on the shy side and always gets embarrassed when asked for a photo.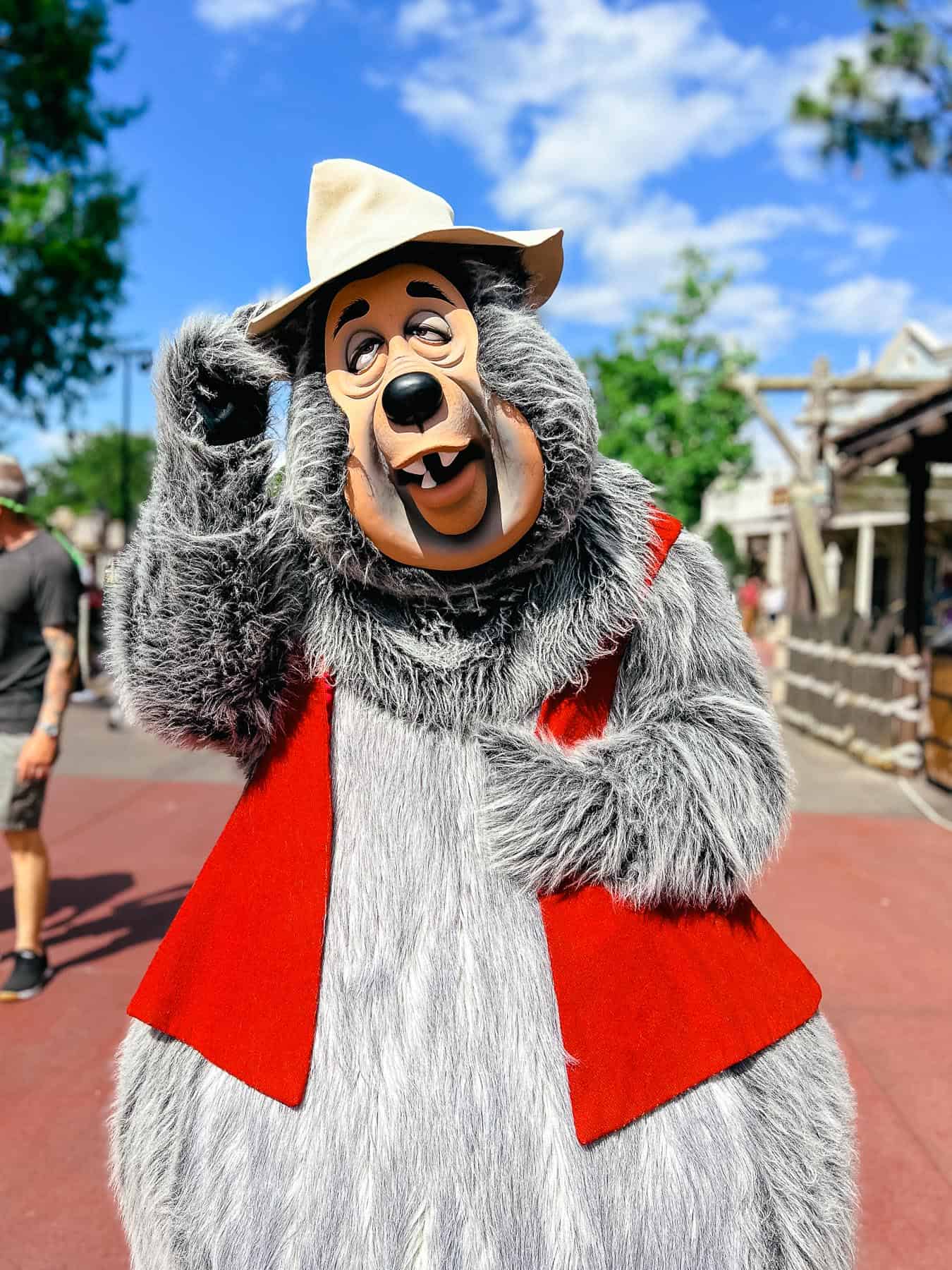 Liver Lips McGrowl
Liver Lips McGrowl seemed preoccupied when we last saw him. He has a pair of pretty distinct lips, and that's where he got his name.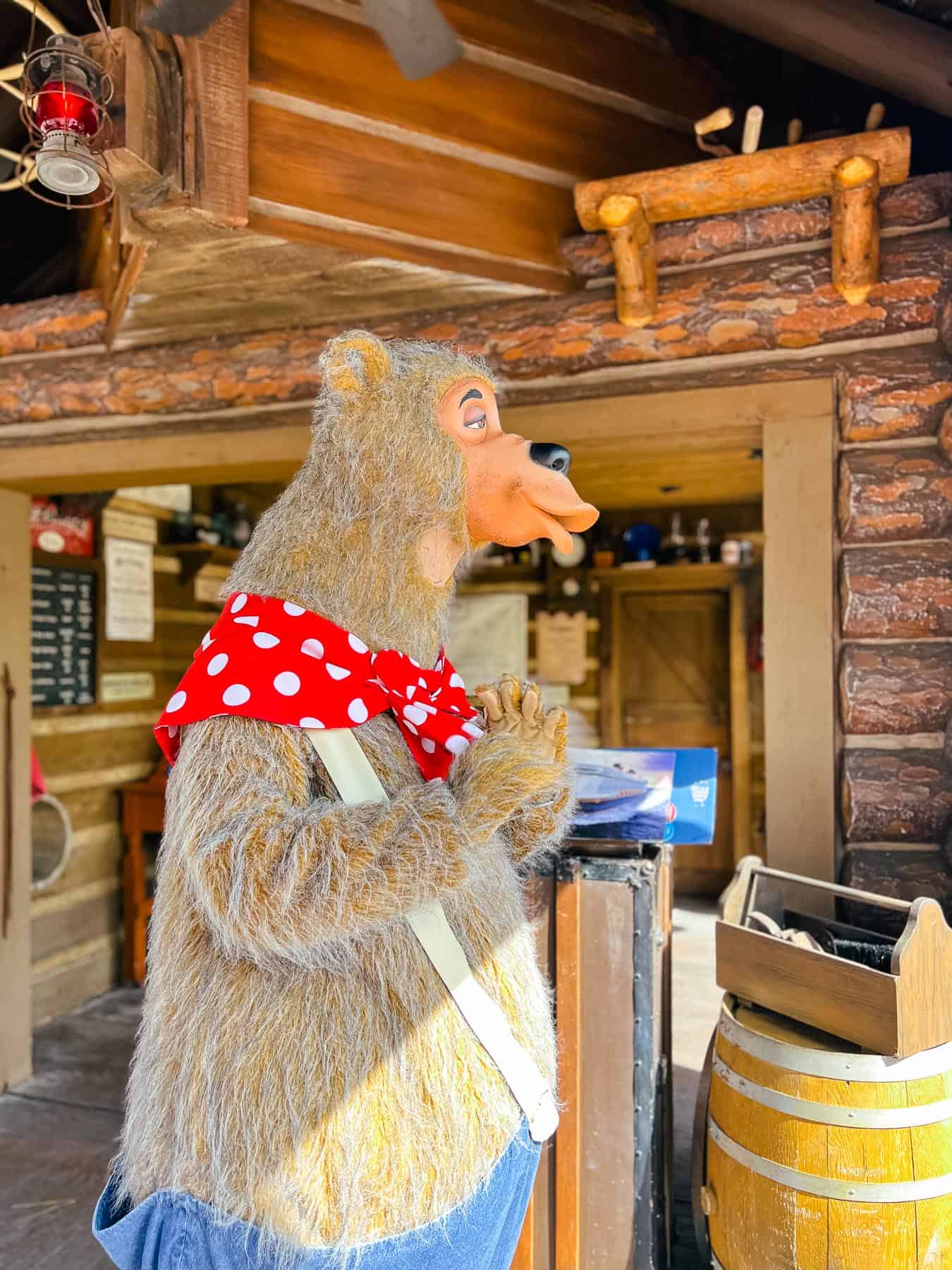 Shaker
Shaker was out walking the line when we last ran into him. He is a friendly bear. But aren't they all?
We haven't seen Wendell out lately. He usually wears a blue scarf when he's greeting guests.
If you're touring Frontierland and see the Country Bears feel free to walk up and say hello. They will be glad to pose for a photo, but you do have to ask politely.
Since they are roaming characters, they rarely stay in one spot for long. The Country Bears do not usually sign autographs, and you'll have to take a photo with your personal device.
But they are sure to make you smile, and if you have no idea who they are, step inside Grizzly Hall for the Country Bear Jamboree. Before long, you'll probably find them as endearing as everyone else.
For more characters at Disney World, you might enjoy the following:
Or you might enjoy our guide to meeting Magic Kingdom Characters.
In the Comments
Have you ever met any of the Country Bears? Do you have a favorite?