Frontierland Hoedown at Magic Kingdom (Line Dance with Unique Characters!)
This article shares details for the Frontierland Hoedown at Magic Kingdom. This surprise pop-up dance party involves line dancing and a few character appearances.
A few days ago, I was in Frontierland at Magic Kingdom working on updates for the site. After exiting the Country Bear Jamboree, Chip and Dale wandered by in cowboy outfits.
So I was intrigued and decided to follow along to see what they were doing. Seeing them all dressed up so late in the afternoon was unusual.
Within a few minutes, a large group of cast members and performers had gathered in the large open area on the main walkway through Frontierland. A song began playing over the audio system, and several rare characters immediately joined us.
A smile came over my face as I realized it was the Frontierland Hoedown! It's been some time since I last saw it–years, to be exact.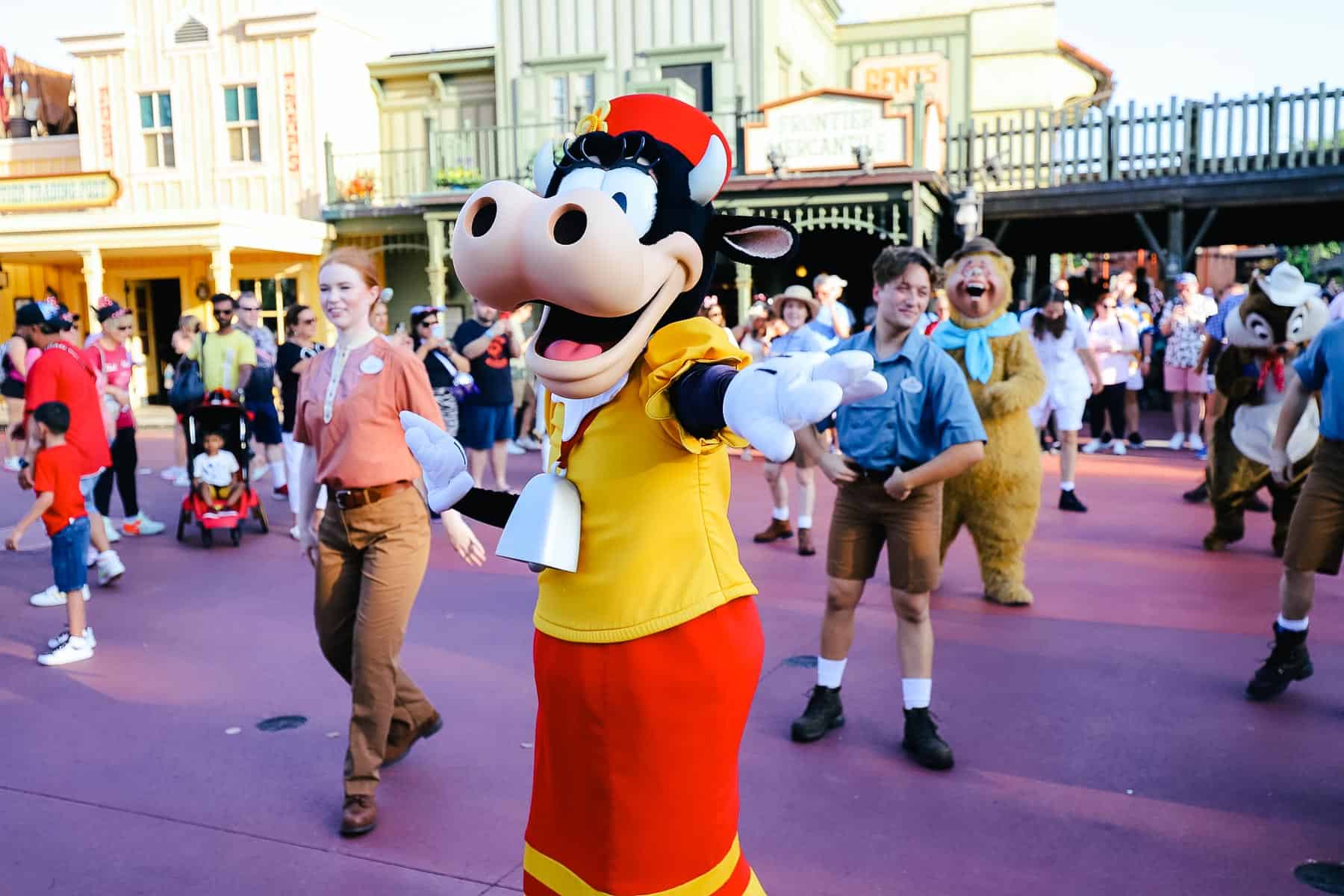 The Frontierland Hoedown is comprised of a group of cast members and special characters. Unfortunately, they are not listed on Magic Kingdom's schedule or in the My Disney Experience app. Therefore, it's a complete surprise when you run into it.
But if you do, you are in for a treat. They line dance to several songs and invite guests to join them. On this day, they performed a traditional line dance to Bonanza, a square dance routine to She'll Be Coming Around the Mountain When She Comes, and the Hokey Pokey.
Here are the characters we saw in the Frontierland Hoedown: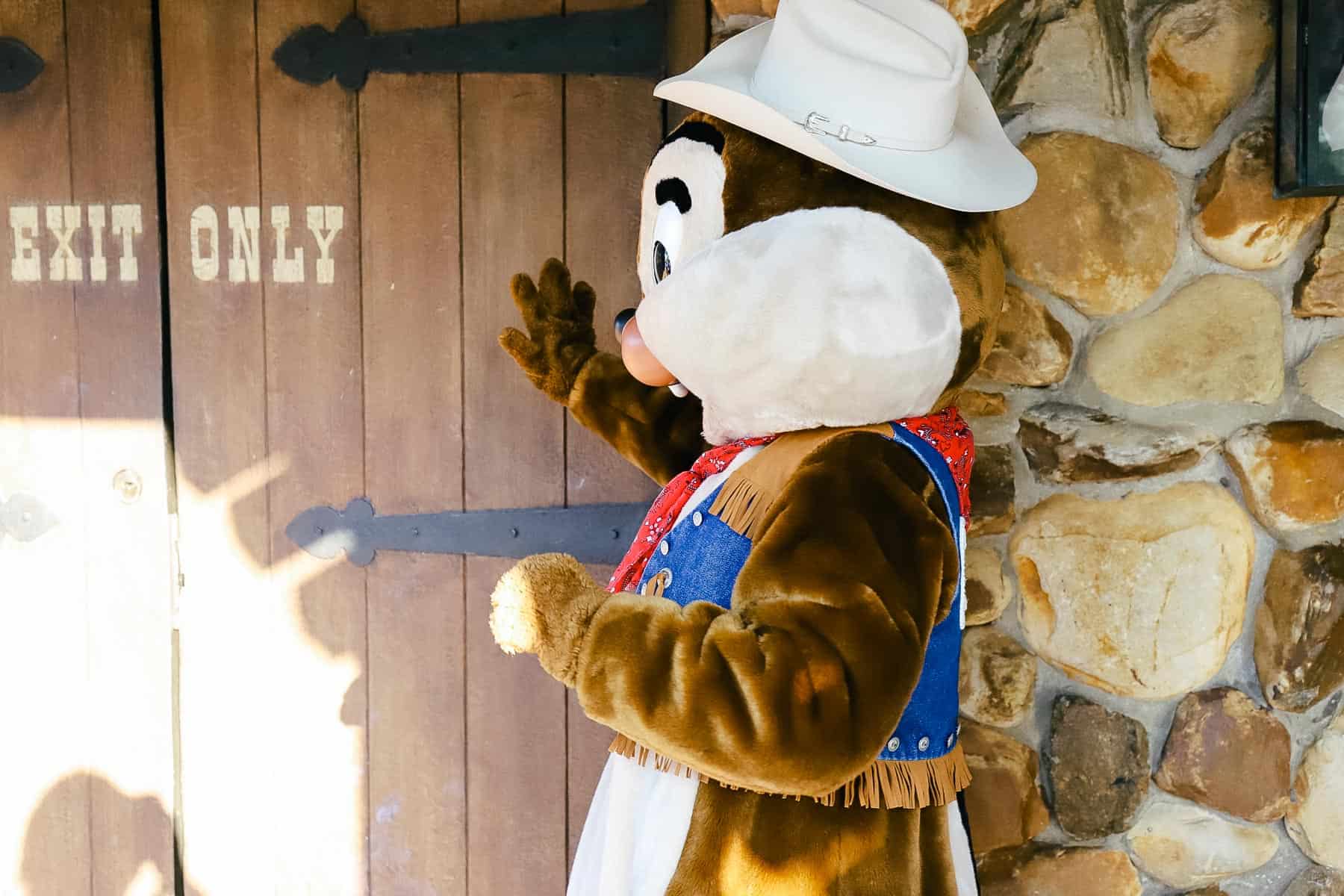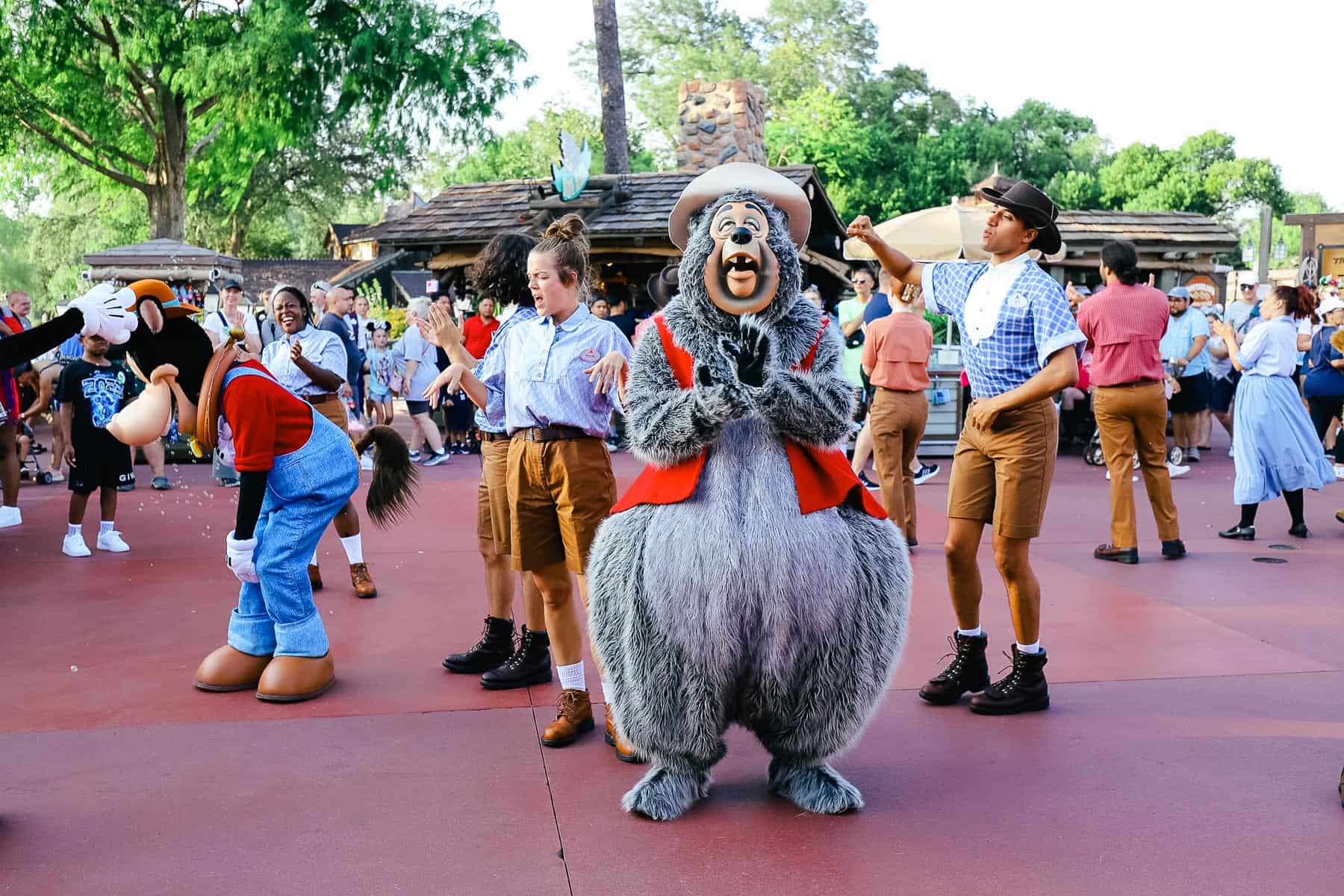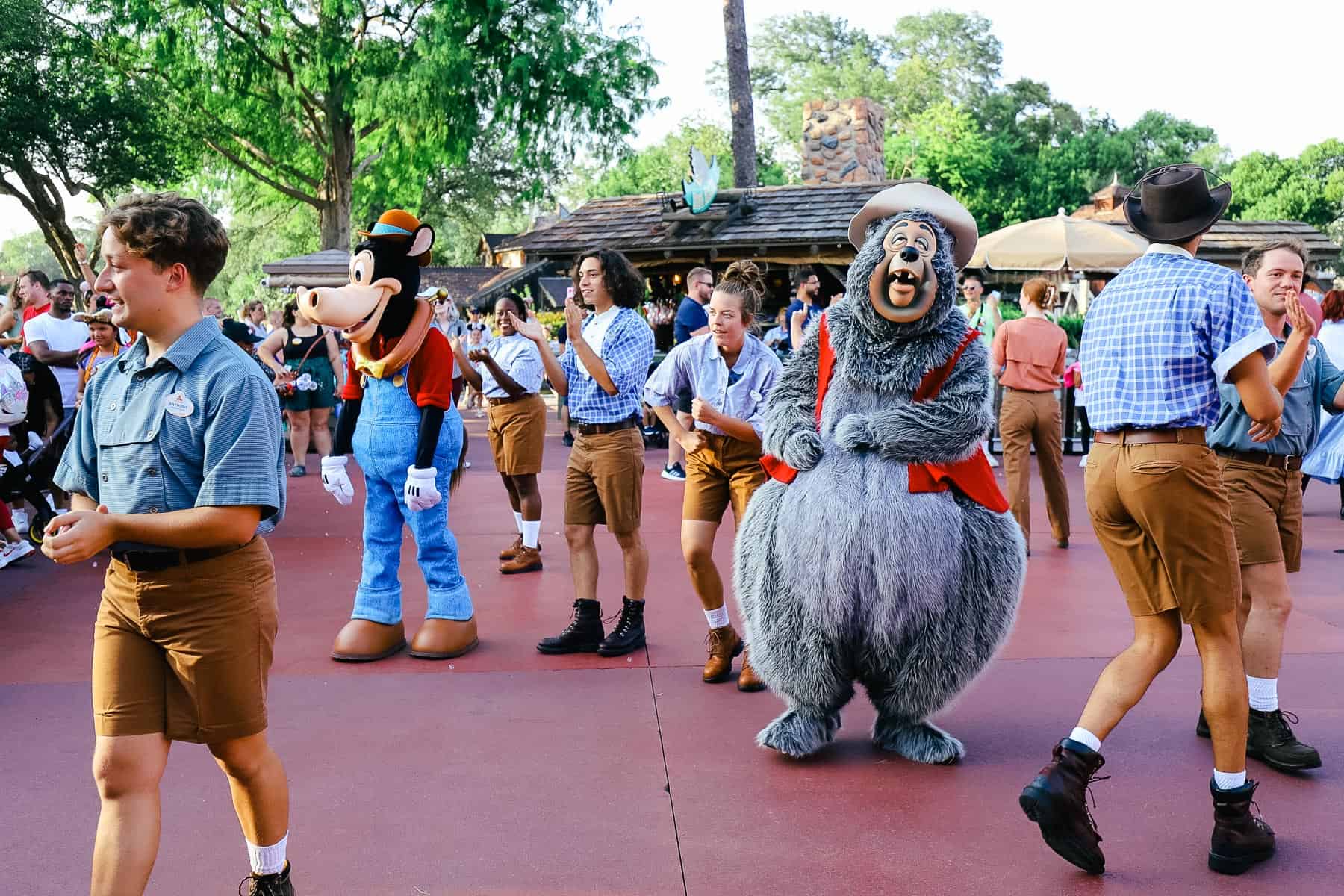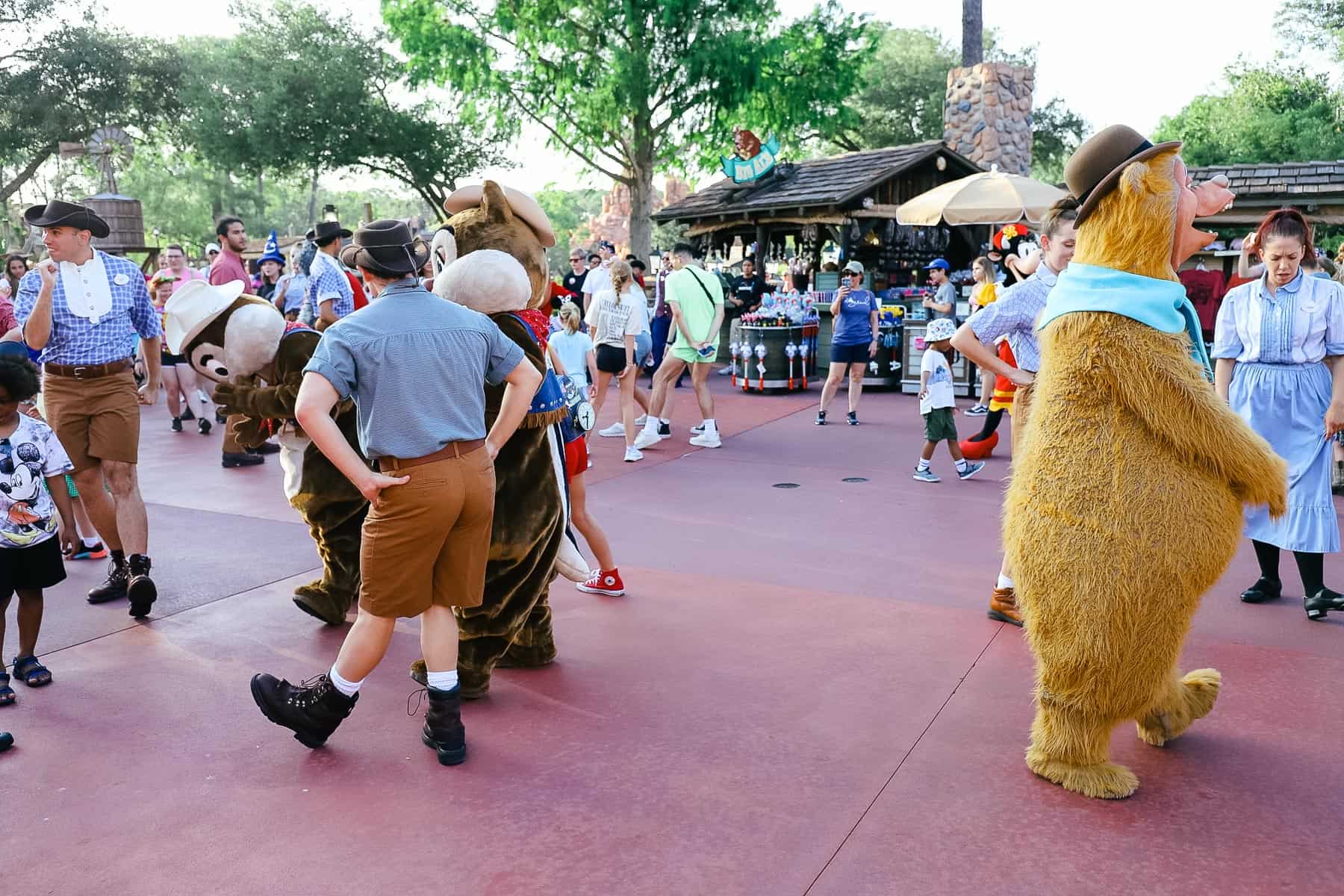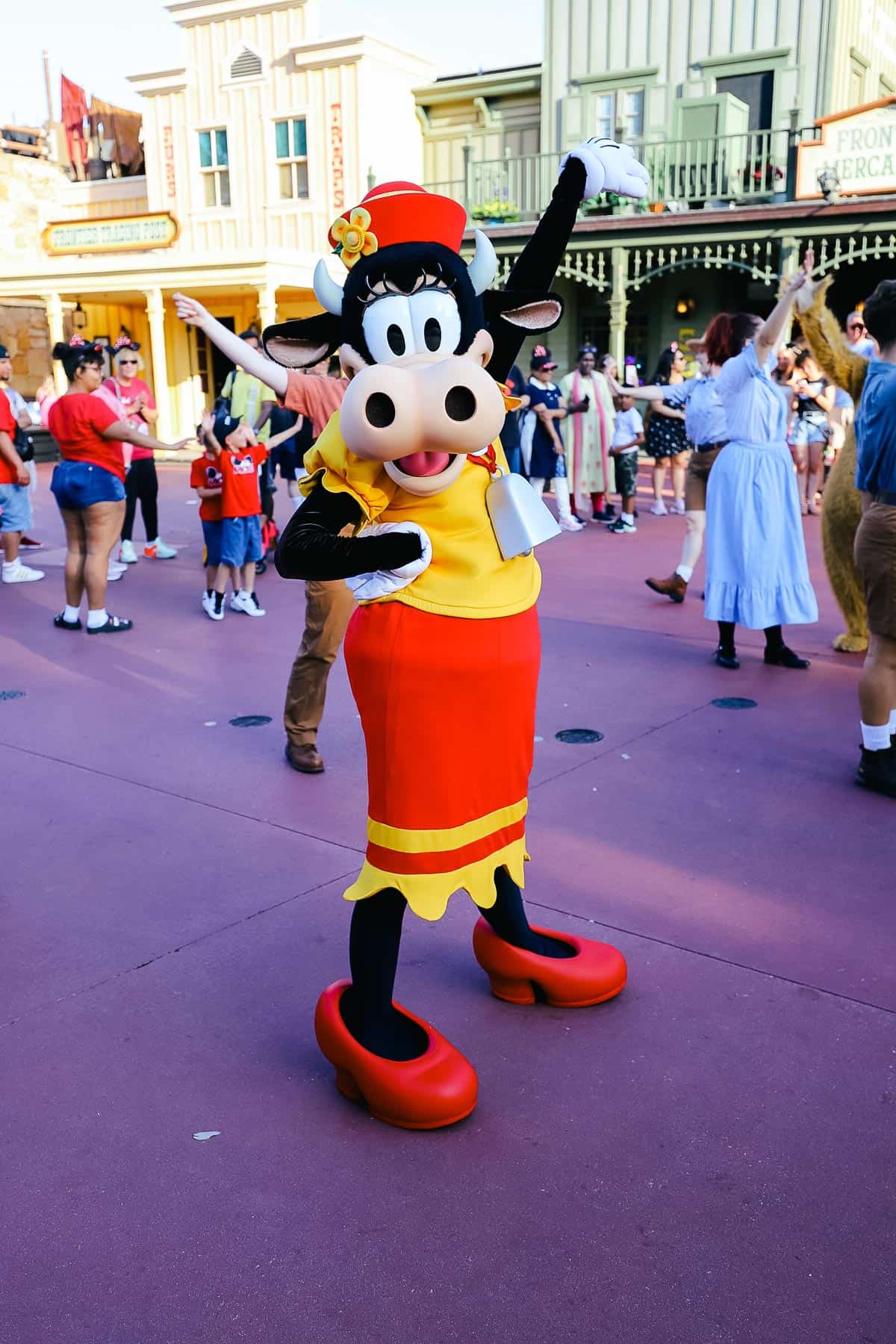 Video of the Frontierland Hoedown
Here is a video with clips from the Frontierland Hoedown.
If you're in Frontierland and what appears to be a "flash mob" forms nearby, you better bet you've run into the Frontierland Hoedown! So take a moment to experience this unique offering!
These unexpected moments in the park are the ones you'll remember for years to come. But if you don't run into it, don't be too disappointed. The park is full of other fun surprises and characters!
For more about meeting characters at Magic Kingdom, you might enjoy the following articles:
Or you can browse the entire list of characters at Disney World.
In the Comments
Have you ever seen the Frontierland Hoedown at Magic Kingdom? Would you join in for the fun?