Meet Joy from Inside Out at Disney World
Looking to meet Joy's from Inside Out on your Walt Disney World vacation? You've come to the right place!
Joy is a fun, vibrant Disney character from the popular Pixar movie, Inside Out. She actually represents the emotion of her namesake in the movie.
Epcot is the only place that Joy meets at Disney World. She rotates this character meet with Winnie the Pooh. You can read that review for more details about meeting the silly old bear.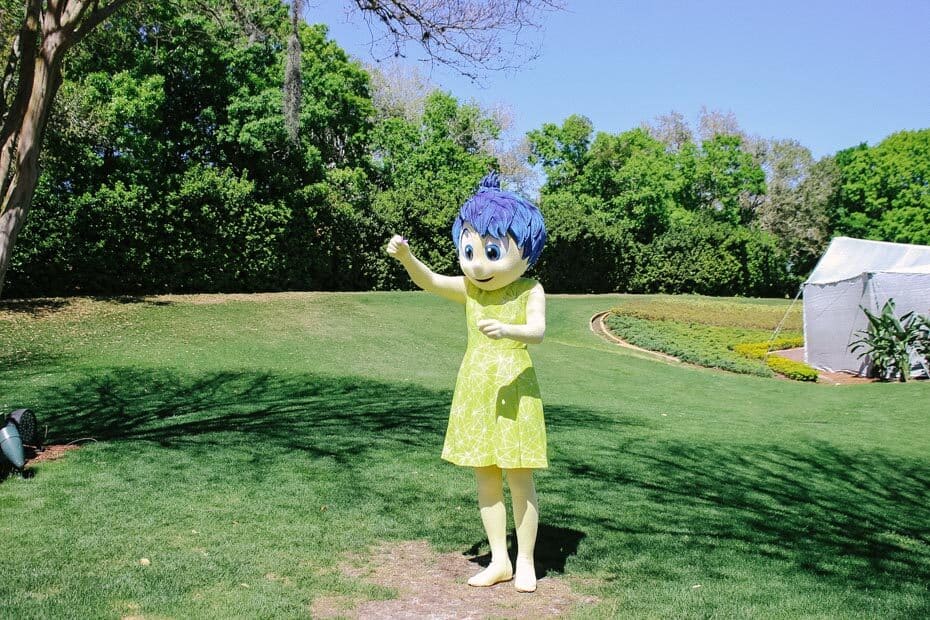 You'll find Joy in the garden that sits between the Imagination and Land Pavilions at Epcot.
When you are near the Imagination Pavilion, look over to the right-hand side. If she is available, you'll see Joy meeting with guests from a distance.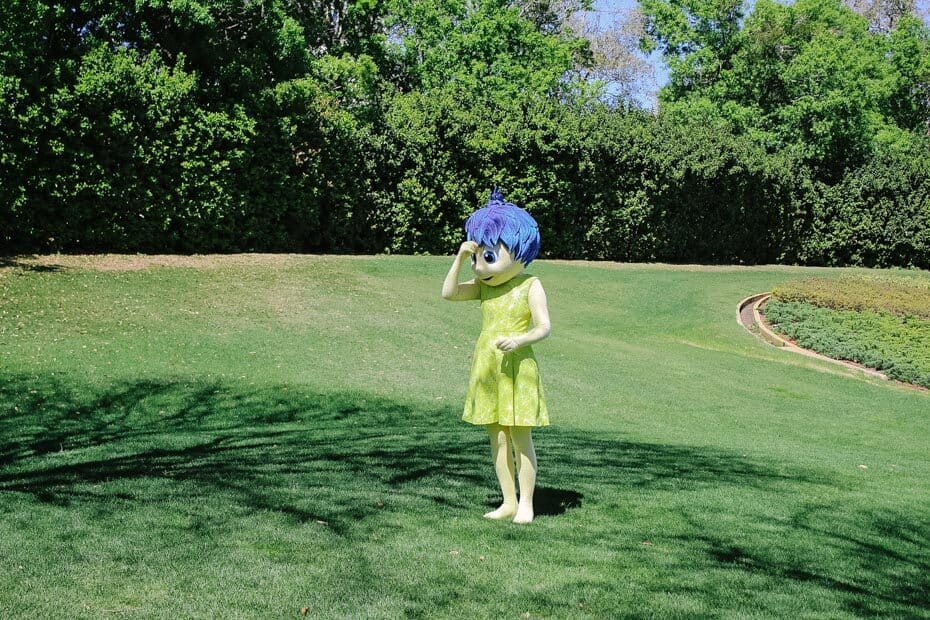 Unfortunately, there are no set times for the character meet. During this time, all of the Disney World characters meets are by chance. However, they are out fairly often during the day.
Joy is a wonderful character meet at Epcot. She is very friendly and thoughtful.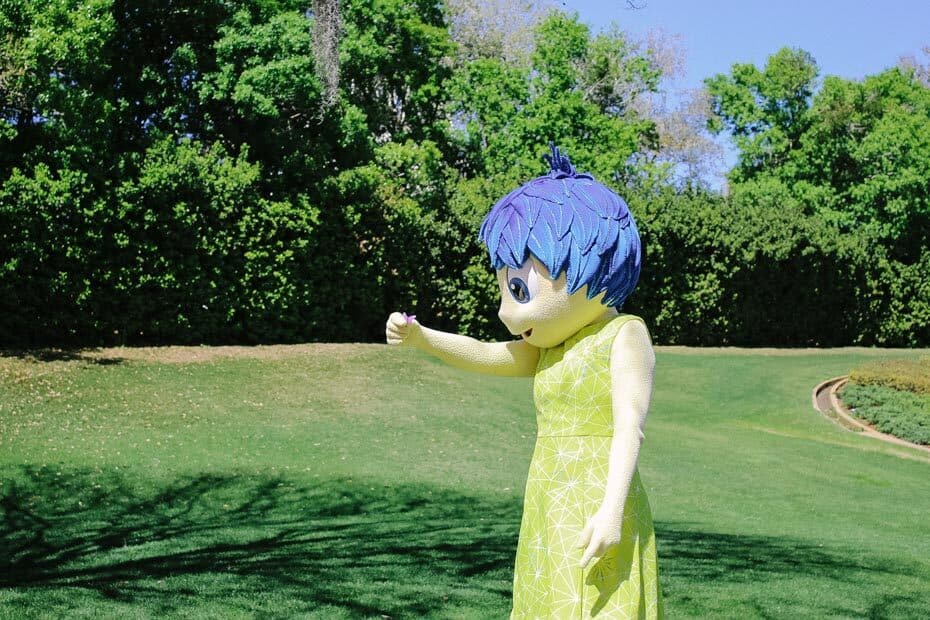 Joy loves butterflies and is usually pretty busy catching a few out in the garden. She enjoys sharing them with guests.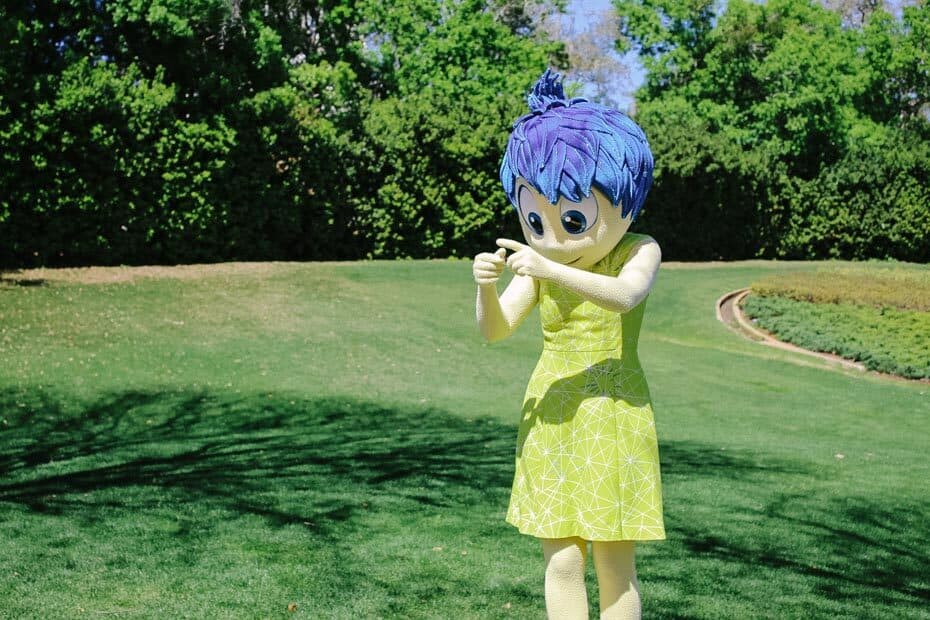 Make sure to stop and wave hello if you see her!
Those looking to meet other characters at Disney World might enjoy these character-specific reviews:
Meet Buzz Lightyear at Disney World
Where to Meet Anna and Elsa at Disney
And you can learn everything there is to know about character dining here.
I hope that if you are looking to meet Joy at Disney World, you'll run into her on your visit. She has the cutest dress and sparkly blue hair. You can't help but like her!
Leave me a comment and let me know the character you most want to meet. I enjoy hearing your stories about characters and what they mean to you. I understand how special they can be for a variety of different reasons.
Good luck with meeting Joy!