Meet Joy from Inside Out at Disney World
Are you looking to meet Joy from Inside Out on your Walt Disney World vacation? Then, you've come to the right place!
Joy is a fun, vibrant Disney character from the popular Pixar movie Inside Out. She represents the emotion of her namesake in the film.
This article will discuss where to meet Joy during your Walt Disney World vacation. We'll discuss waits, pictures, autographs, and tips for this character meet-and-greet.
Updated February 4, 2023.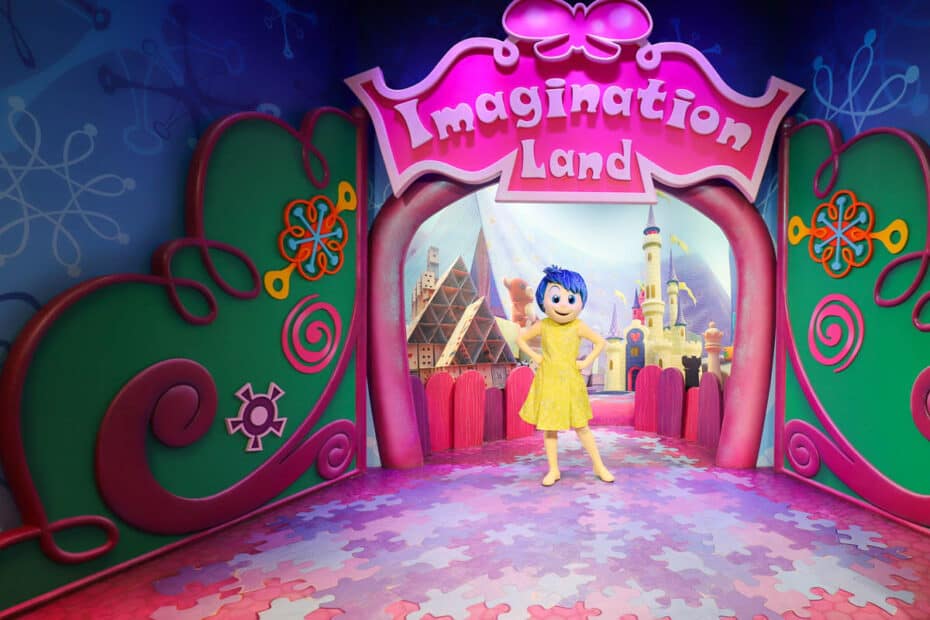 Epcot is the only place to meet Joy at Disney World. She meets inside ImageWorks.
ImageWorks is located inside the Imagination Pavilion. This area is part of the World Celebration at Epcot. You can access this character meet location in two different ways.
First, you can walk around the side of the Imagination Pavilion. There, you can enter the building through the gift shop under the Image Works signage.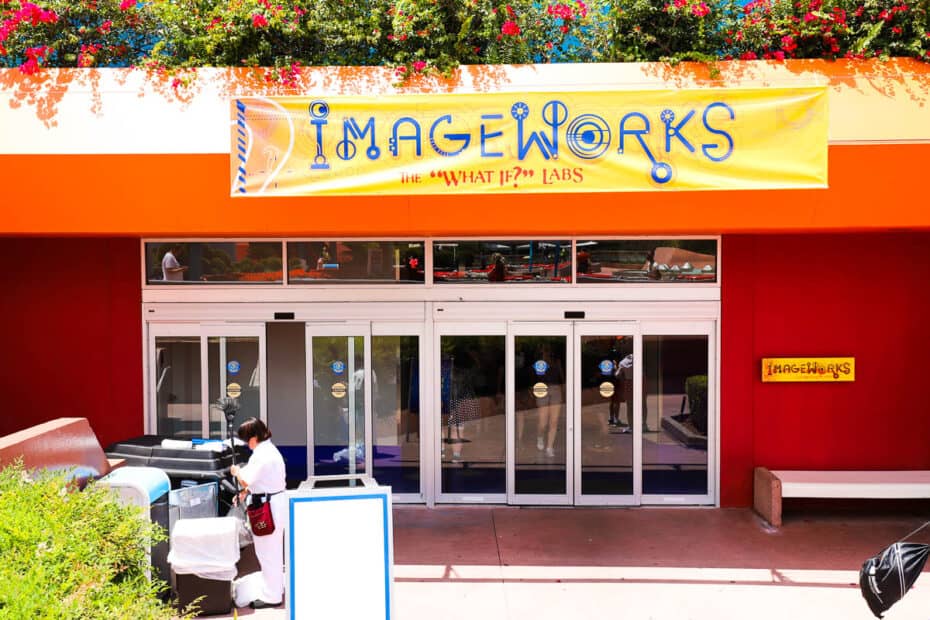 Or you can ride Journey into Imagination with Figment. The ride exits into the ImageWorks area, where you'll find both Joy and Vanellope Von Schweetz's character meet locations.
Related: Meet Vanellope Von Schweetz at Epcot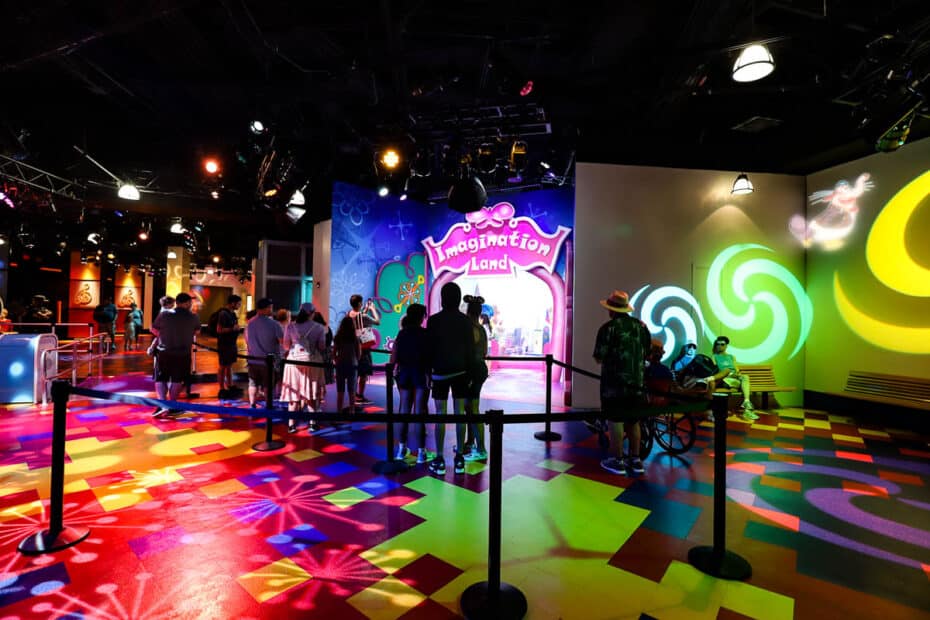 Joy meets in the center of the ImageWorks next to Vanellope from Wreck-It-Ralph.
You'll want to check the My Disney Experience app on the day of your visit to Epcot for the exact timing. Or you can check here on Disney's site.
As of this update, Joy is meeting between 10:30 a.m. and 2:00 p.m. and again between 3:10 p.m. and 5:40 p.m.
On the day of this visit, I got in line to meet Joy at 12:05 p.m. Below is a picture of the line.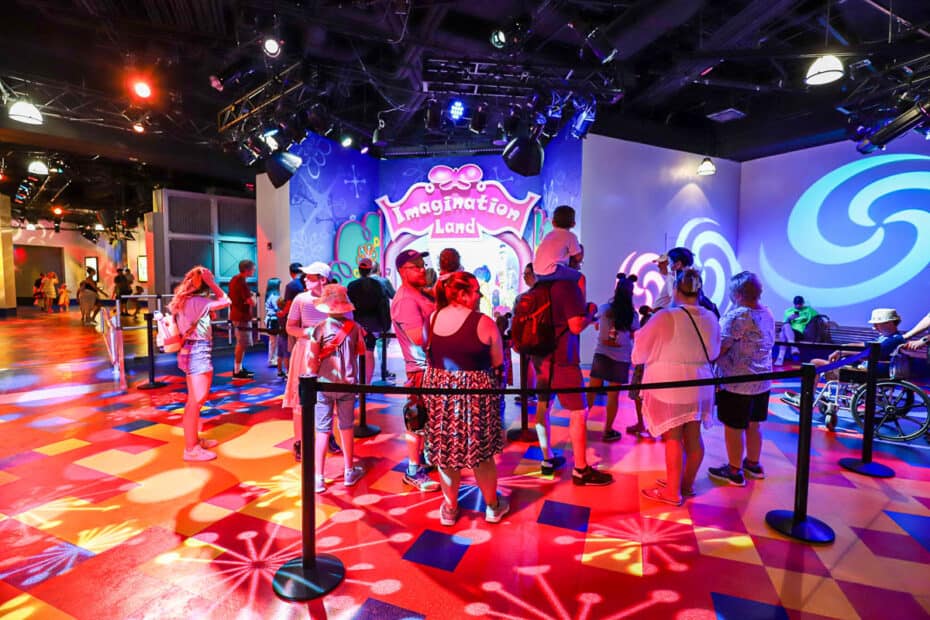 While it appeared long, it wasn't too bad. I met Joy at 12:17 p.m.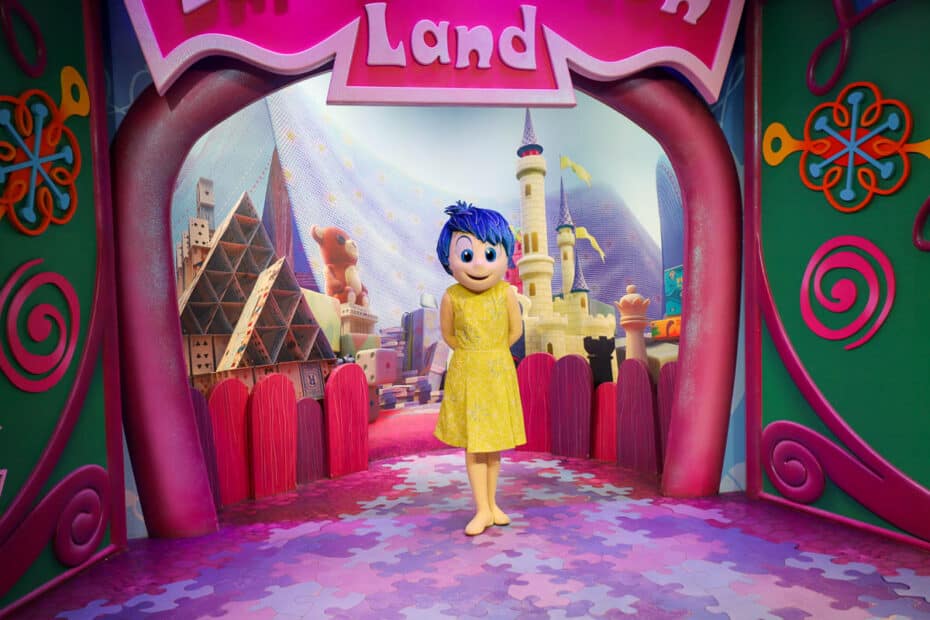 She was eager to show me a teddy bear on the back wall. It had a heart-shaped nose.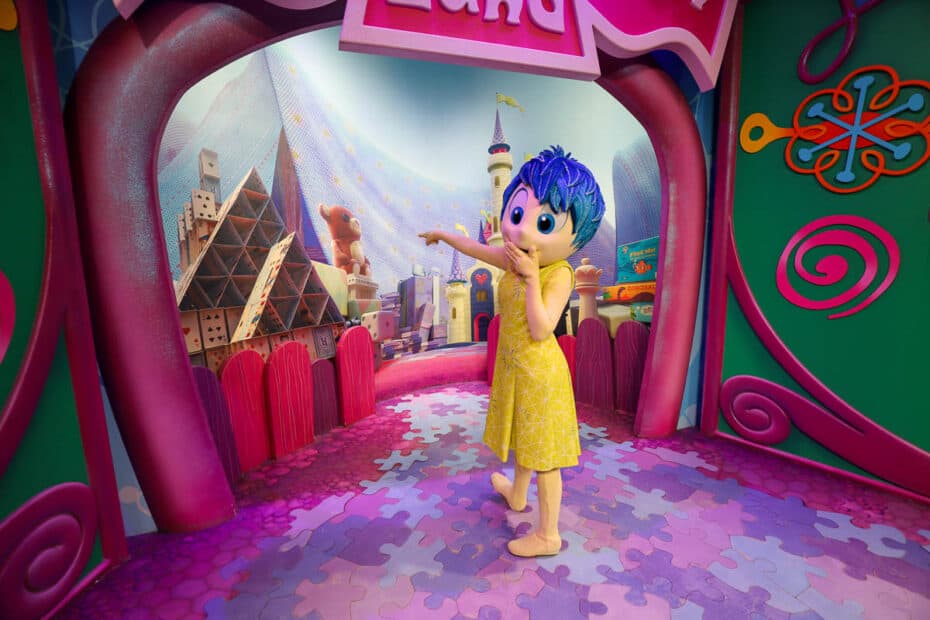 After a few hugs, Joy signed my autograph book and posed for another picture.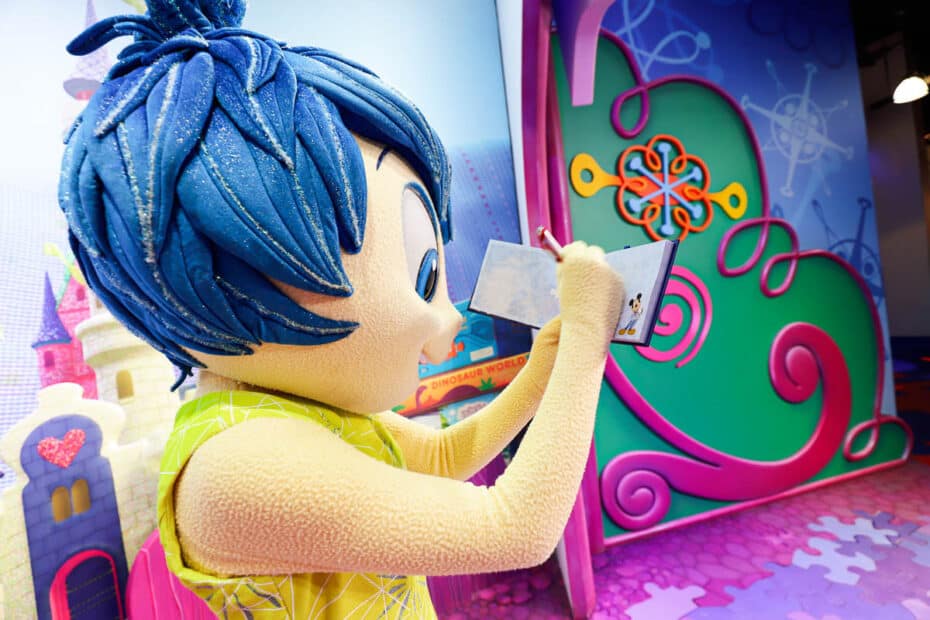 While Joy does sign autographs, she is not a talking character. But she still does a good job communicating with her joyful demeanor.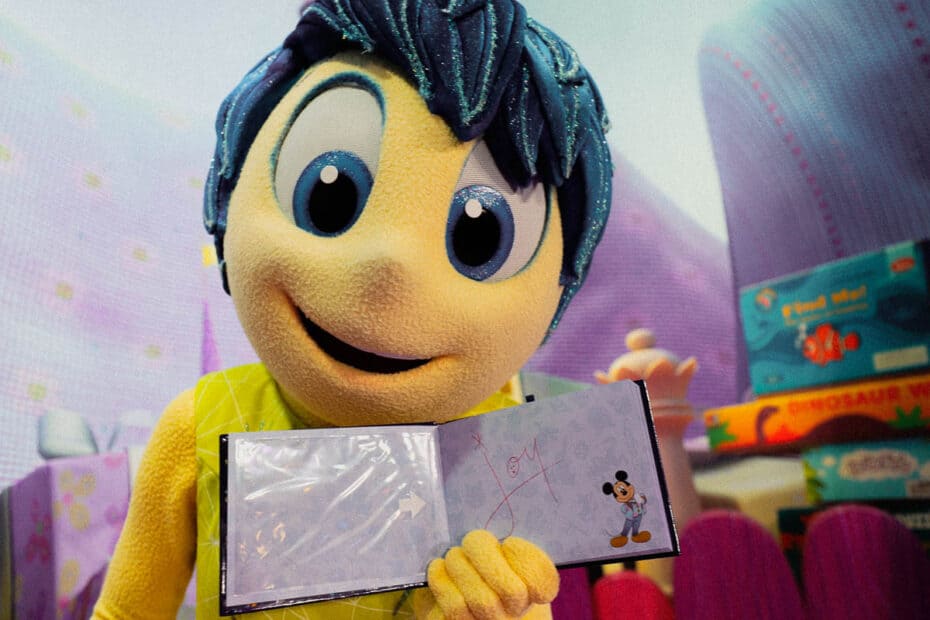 Joy meets for several hours at a time. However, she will take breaks every 20 minutes or so. Like Vanellope Von Schweetz, she exits the internet link setup in the area.
If she were to leave while you were waiting, don't worry. She'll only be gone for about five minutes. Additionally, a cast member will inform you that she will soon return.
Joy formerly rotated a character meet with Winnie the Pooh. You can read that review for more details about meeting the silly old bear. He remains in the same location for the time being.
For more information, check out our Disney World Character List.
Those looking to meet other characters at Epcot might enjoy these character-specific reviews:
Additionally, we have a complete guide to character dining at Disney World.
I hope you'll have the chance to meet Joy on your next visit! She has the cutest dress and sparkly blue hair. You can't help but like her!
Leave a comment and tell me the character you most want to meet. I enjoy hearing your stories about characters and what they mean to you. I understand how special they can be for a variety of different reasons.
Good luck with meeting Joy!