Meet Mary Poppins at Disney World
Mary Poppins is a beloved character that you'll definitely want to meet at Disney World. She is sure to add a little cheer to your day or at least send you off in the right direction. Step in time now!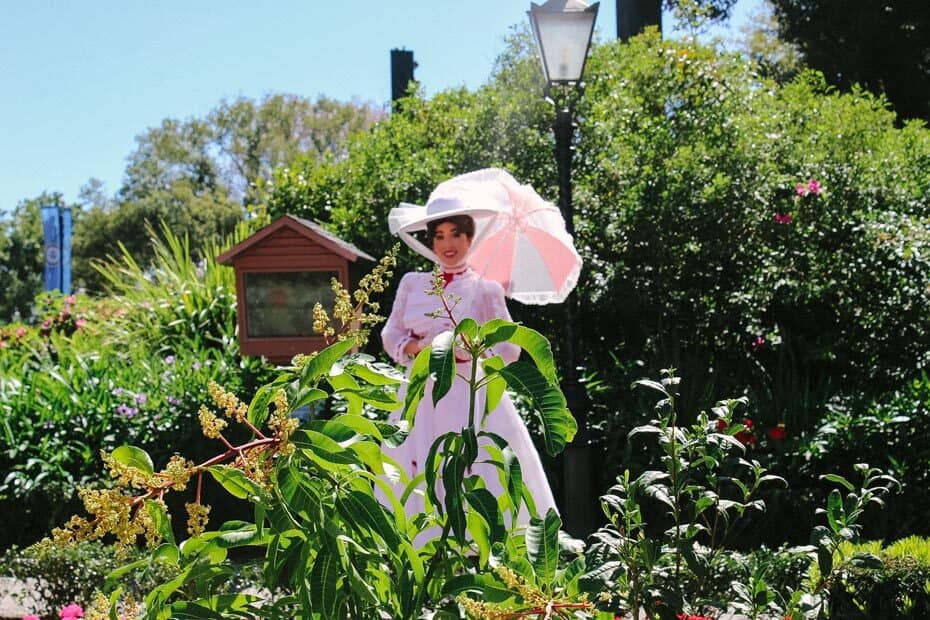 Since Spring has sprung, Mary Poppins has been out in the English Tea Garden. The garden is located in the United Kingdom Pavilion at Epcot.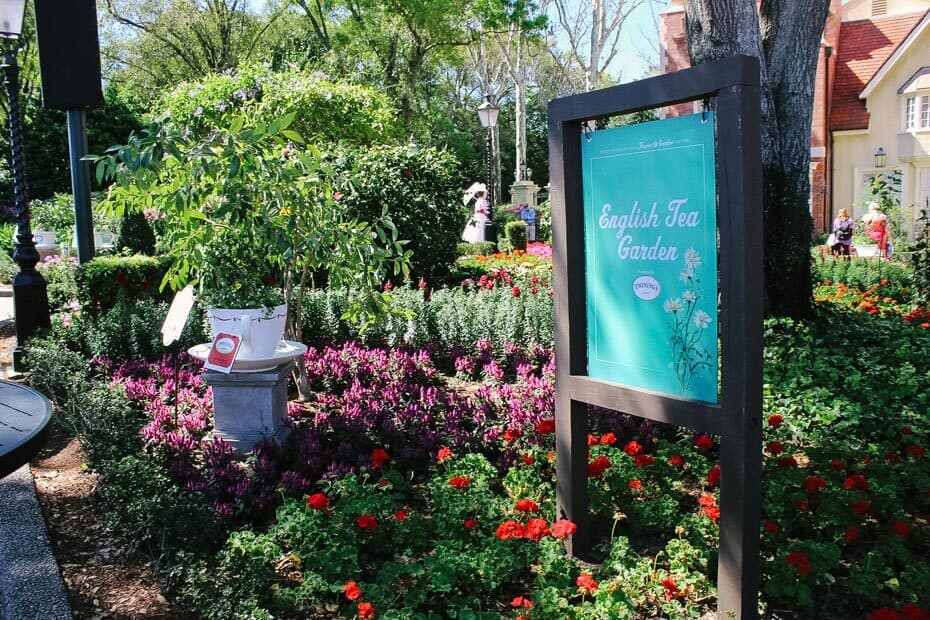 Here she rotates character meets with Alice in Wonderland. They were meeting a little further back in the gazebo. But I think that this location on the garden path makes it easier for guests to see that they are out meeting.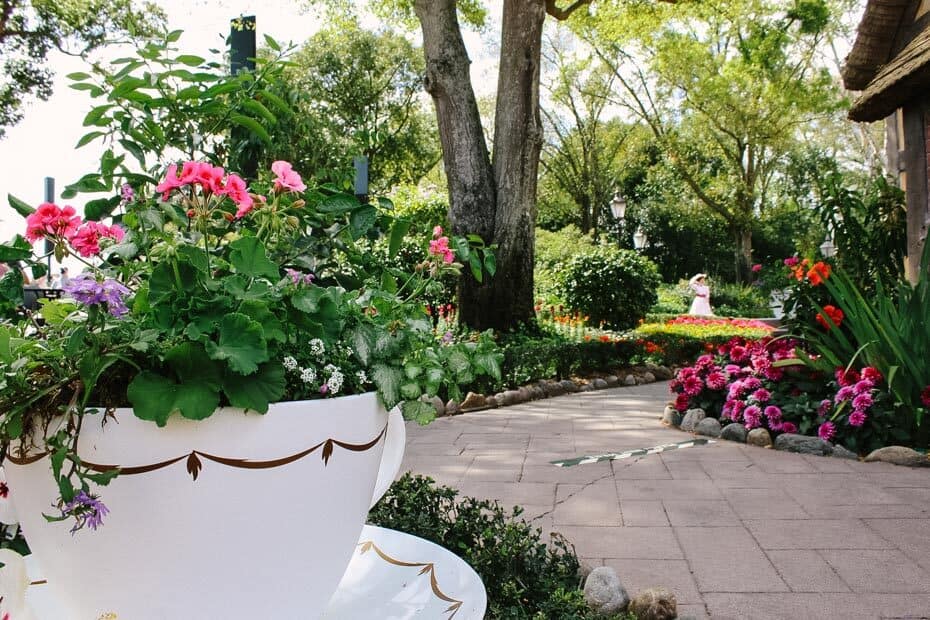 I went by one afternoon and took a picture of the pathway for reference. If you see the dividers up at each end, you can be fairly sure one of them will be back shortly. From my experiences, I have run into Mary Poppins between park opening and sunset.
It is fairly hot out in Florida this time of year. Characters usually greet guests for about 20 minutes at a time and then take small breaks.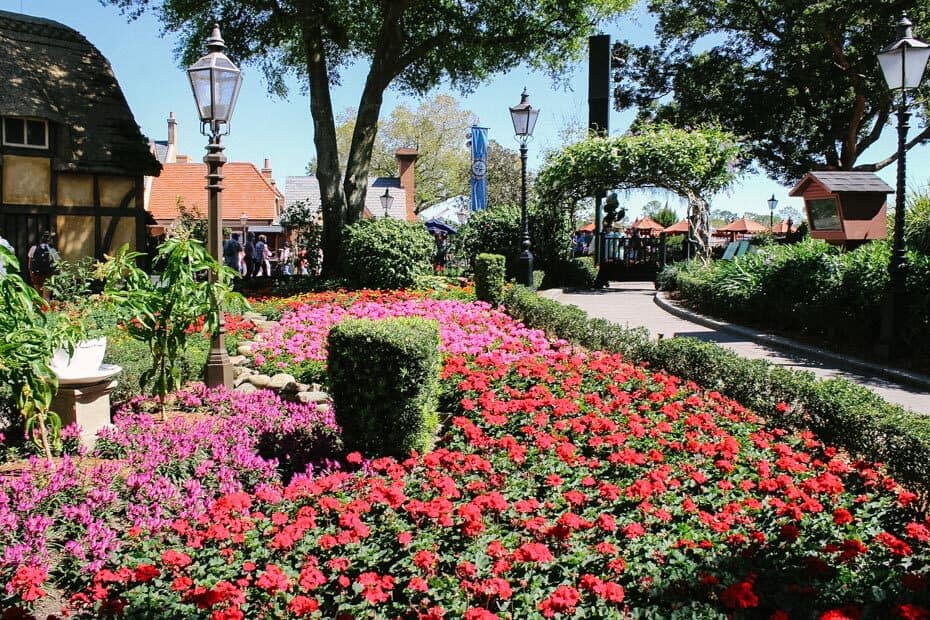 This area is really nice because you can stand on the opposite side of the garden and talk with Mary Poppins from a safe distance.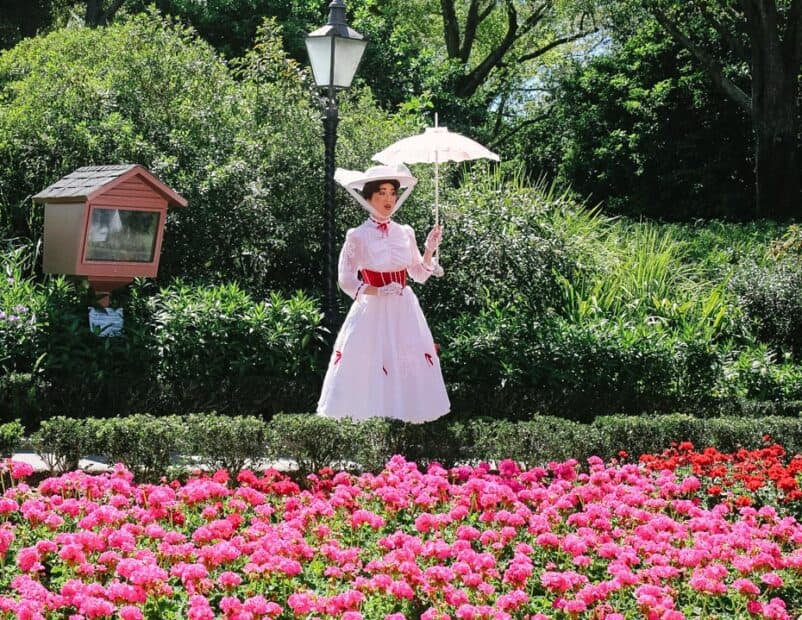 Make sure to take lots of pictures. She is practically perfect in every way. And so is that garden. These flowers won't be quite so plentiful as the summer season approaches.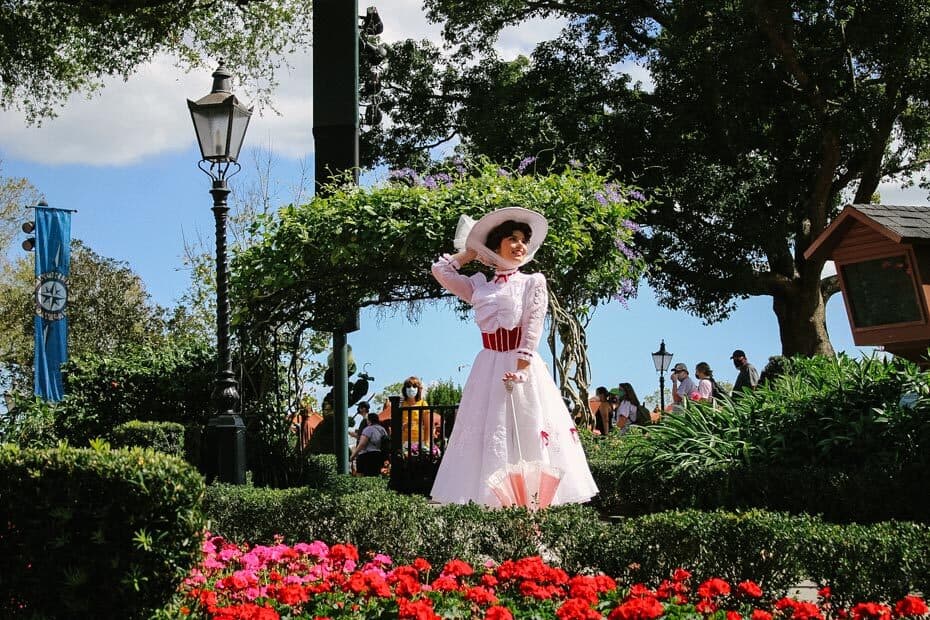 Mary Poppins can also be seen daily at Magic Kingdom. She is part of the Fantasyland Friends cavalcade that comes through a few times a day. She is usually on the back of the float with Aladdin.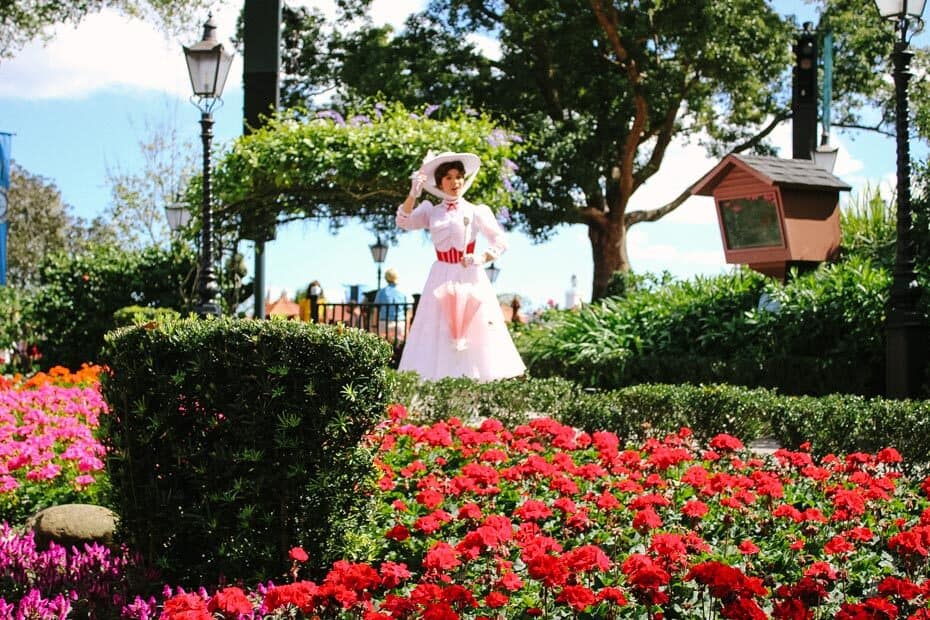 While visiting you might run into the following Epcot characters:
And I recently added a new review of Buzz Lightyear's meet at Magic Kingdom!
Try here for the full list of Disney World Characters.
And I have a full overview of character dining at Disney World here.
Leave me a comment below and share with me your favorite character meet!
I hope that you get to run into Mary Poppins on your Disney World vacation! Seeing her in that jolly holiday dress is always a treat!
Mary Poppins at Disney World