Meet Disney Pals by Epcot's Entrance
You now have the opportunity to meet Disney pals at Epcot's main entrance on your next visit to the park. This long-time character meet location has finally returned with only a few changes.
Here's what you'll need to know.
Disney Pals are usually out off and on throughout the afternoon at Epcot. Once you enter the park, you'll want to stay on the right-hand side of Spaceship Earth. This character sighting is located in front of the mural under a covered walkway.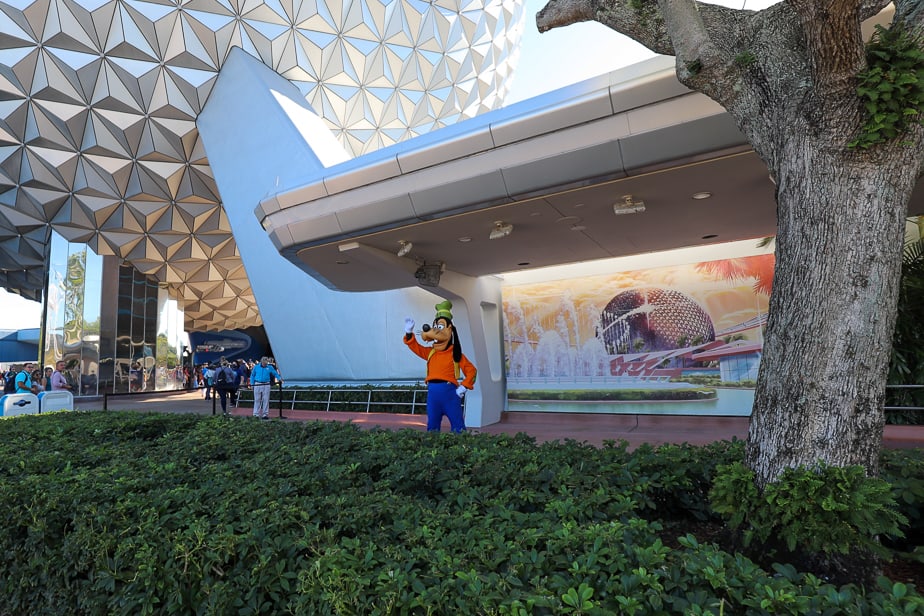 There is a large hedge in front of the area. Guests can walk up to the hedge and take a selfie or wave to the character in the distance.
On the day I took these photos, Goofy was out visiting with guests. He was more than happy to pose for a few pictures.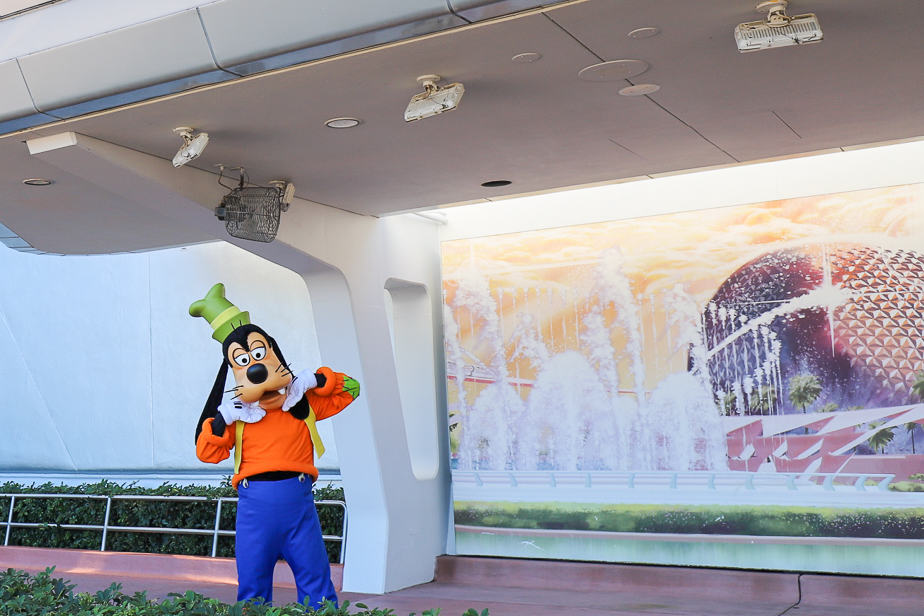 Additionally, when Goof is not out, you might run into Pluto. From what I've seen to date, these characters are usually out for about 20 minutes at a time. Then they'll pause for a break before returning.
The best time to run into them is usually between 1:00 p.m. and 5:00 p.m. Every time that I've seen characters out, it's been right at mid-afternoon.
You typically won't see them out after dark. However, that might change when we tend to see more characters in the park during the holiday season.
They do a really good job of making you laugh from a distance.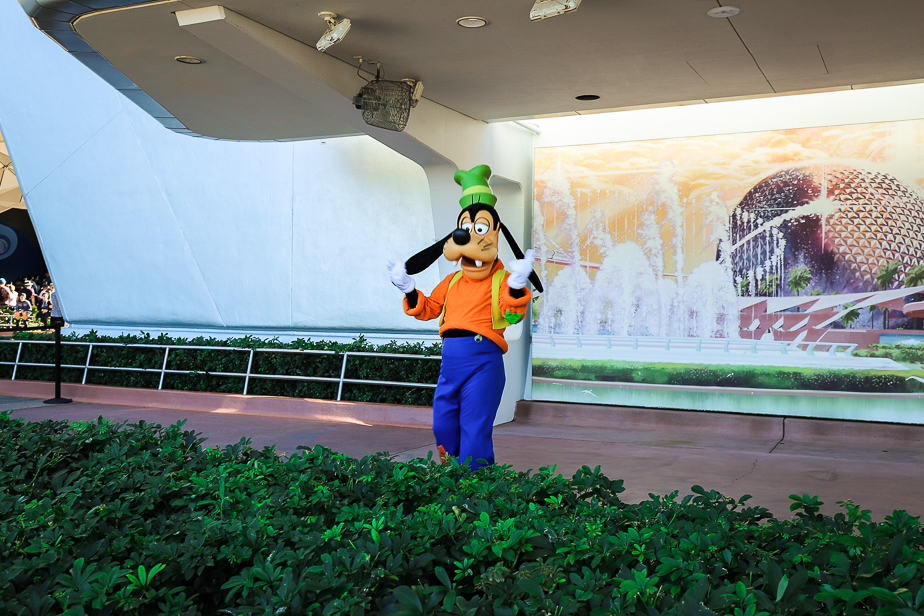 Speaking of distance, remember there are no character autographs or photographers for character meets at this time.
As for meeting Goofy, you might also see him in the character cavalcade at Magic Kingdom. And Pluto is once again meeting guests daily at Hollywood Studios. He is one of the Disney Junior Characters in Animation Courtyard.
Additionally, you might see both Goofy and Pluto in the character cruises at Disney's Animal Kingdom.
Make sure to check out our current list of all characters meeting at Disney World. It will give you a good idea of what characters are meeting at each different park. And if you want to learn more about dining experiences, you'll want to read our Disney World Character Dining Guide.
Do you plan to meet Disney pals on your Epcot visit? Which character do you hope to see out?