Meet Goofy Near Epcot's Entrance (Disney Pals Meet)
Goofy greets guests daily near the entrance of Epcot. This meet is formally called the "meet Disney Pals" near Epcot's entrance. Goofy is one of those pals.
Since we initially shared the return of this long-term character location, there have been a few changes. So this article will detail those changes along with how and when to meet Goofy near Epcot's entrance.
Goofy and other classic characters were rotating spots at this character meet earlier this year. However, since traditional character meets have returned, Goofy meets here daily.
This article was updated on February 4, 2023.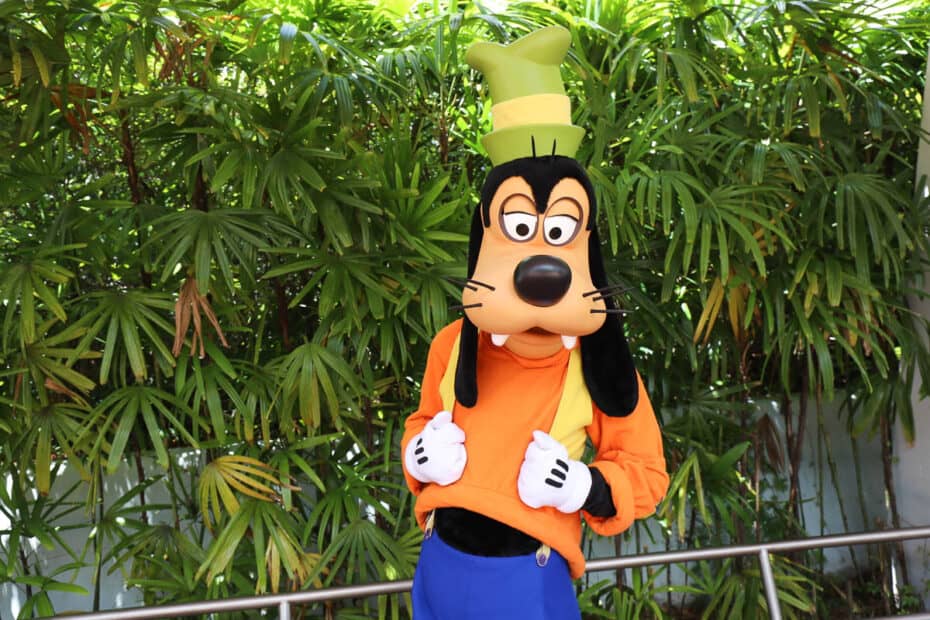 Additionally, Minnie Mouse has a separate meet and greet adjacent to Goofy's location near Epcot's entrance. We have a separate article that includes photos of Minnie Mouse with her autograph.
Related: Meet Minnie Mouse at Epcot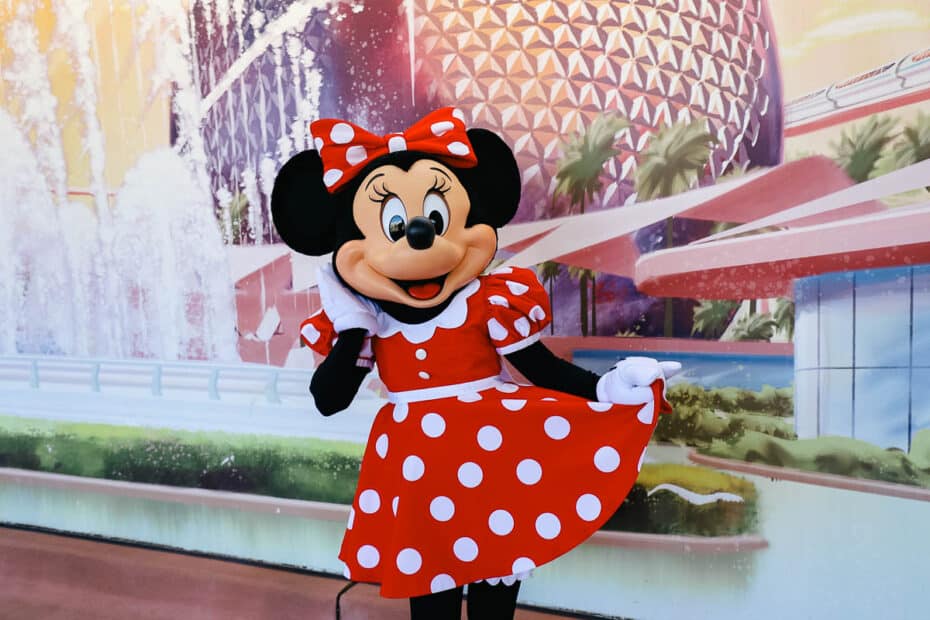 Once you enter the park, you'll see this character meet location on the right before you get to Spaceship Earth. Goofy meets under the covered area in front of a wall of plants.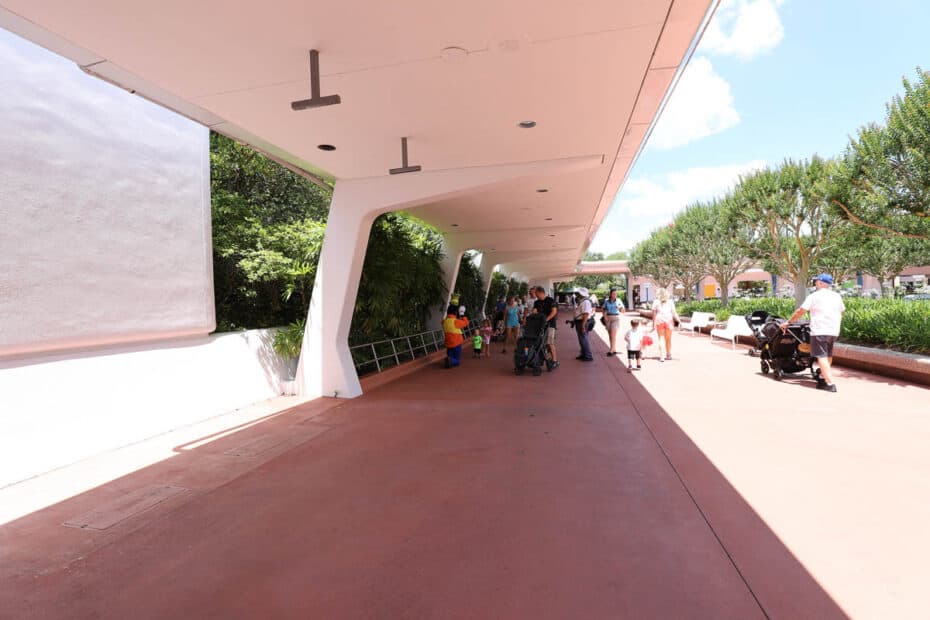 Goofy is relatively easy to see if you think to look over this way. Additionally, this meet-and-greet location is excellent because it's shaded.
Goofy meets off and on throughout the day. Here is an example of his schedule:
9:00 a.m.
9:20 a.m.
9:40 a.m.
10:00 a.m.
10:20 a.m.
10:40 a.m.
11:00 a.m.
11:20 a.m.
11:40 a.m.
And then after lunch, these times:
12:00 p.m.
12:20 p.m.
12:40 p.m.
1:30 p.m.
1:50 p.m.
2:10 p.m.
2:30 p.m.
2:50 p.m.
3:10 p.m.
3:30 p.m.
3:50 p.m.
You'll want to check the My Disney Experience app for the exact timing on the day of your visit.
Regarding the best time to meet Goofy, I would come back late morning or early afternoon when possible. You could try to meet Goofy and Minnie while in the area.
However, heading back to the front of the park can be a bit out of the way. So you might plan to time this meet-and-greet around the time you plan to ride Spaceship Earth.
Goofy was more than happy to pose for a few pictures on the day I took these photos.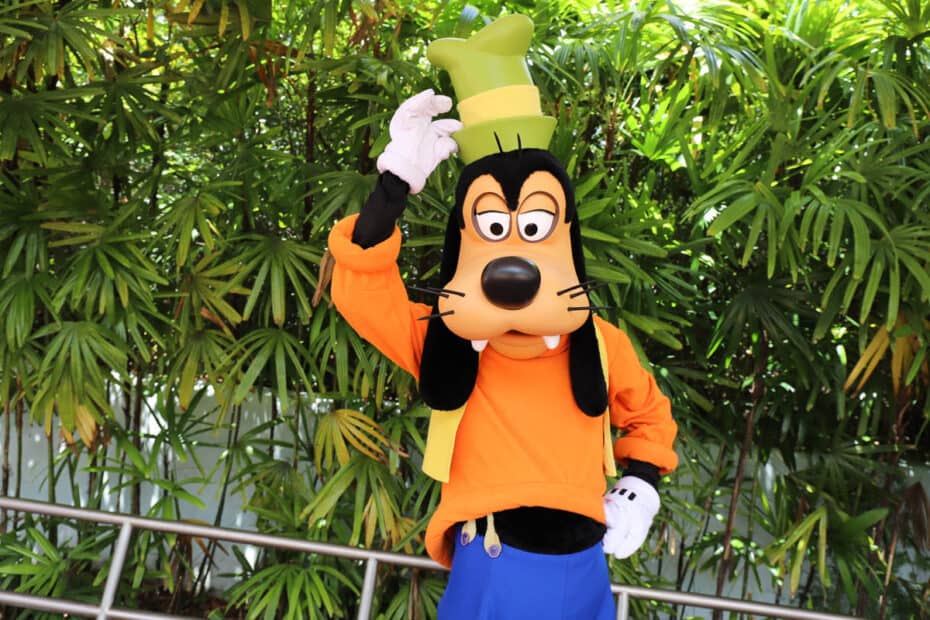 And then he signed my autograph book.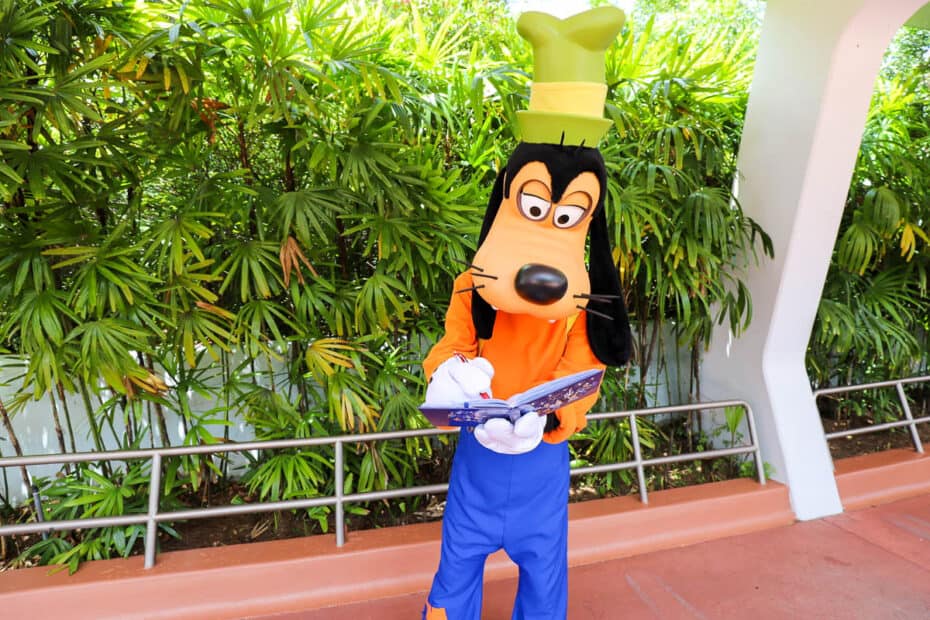 He even found his page.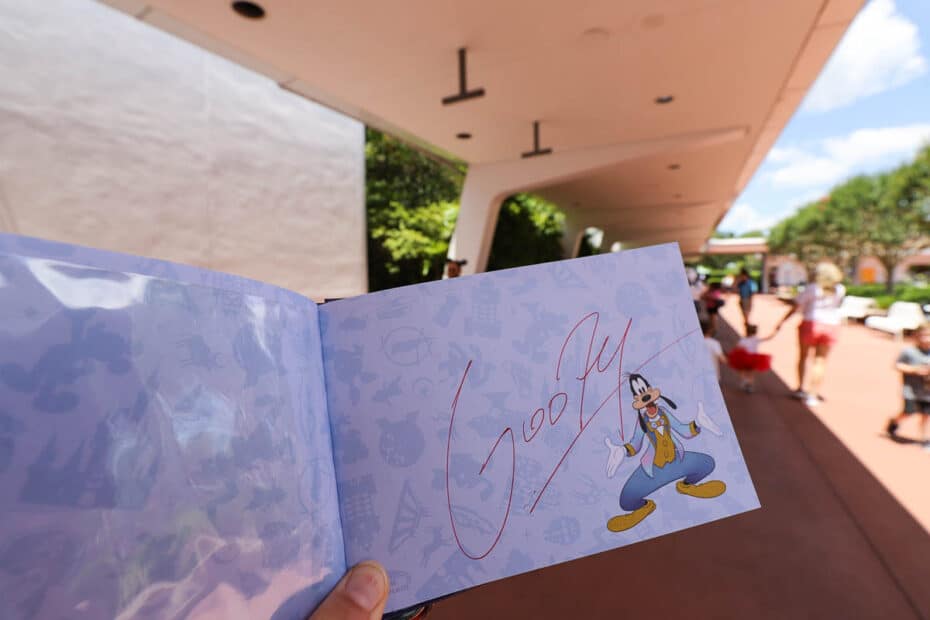 A PhotoPass photographer is usually present at this location. However, they are not guaranteed.
Additionally, Goofy meets at a few other places like the following: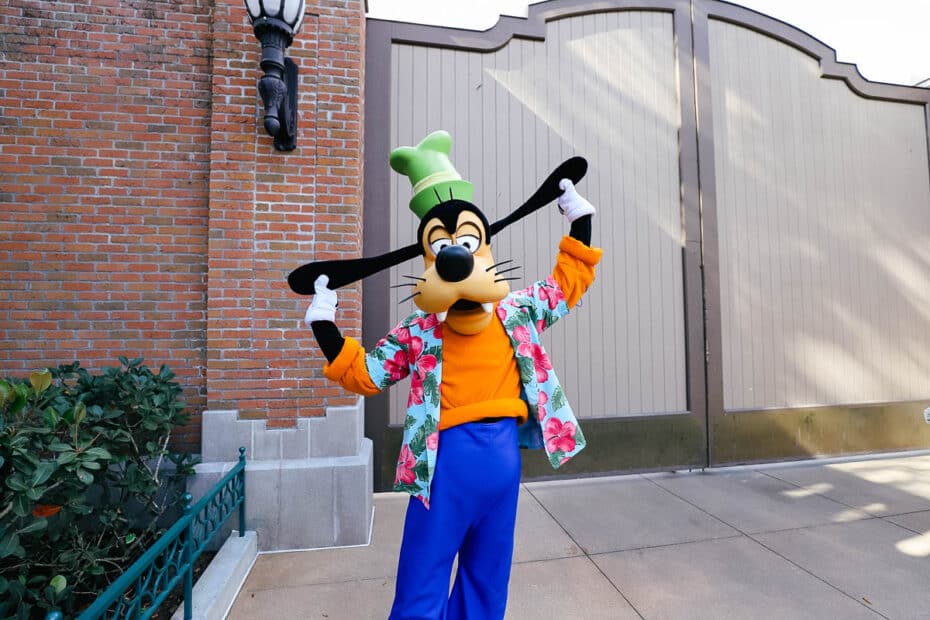 We also recently had breakfast at Cape May Cafe. Goofy is one of the characters at this location.
Related: Minnie's Beach Bash Breakfast at Cape May Cafe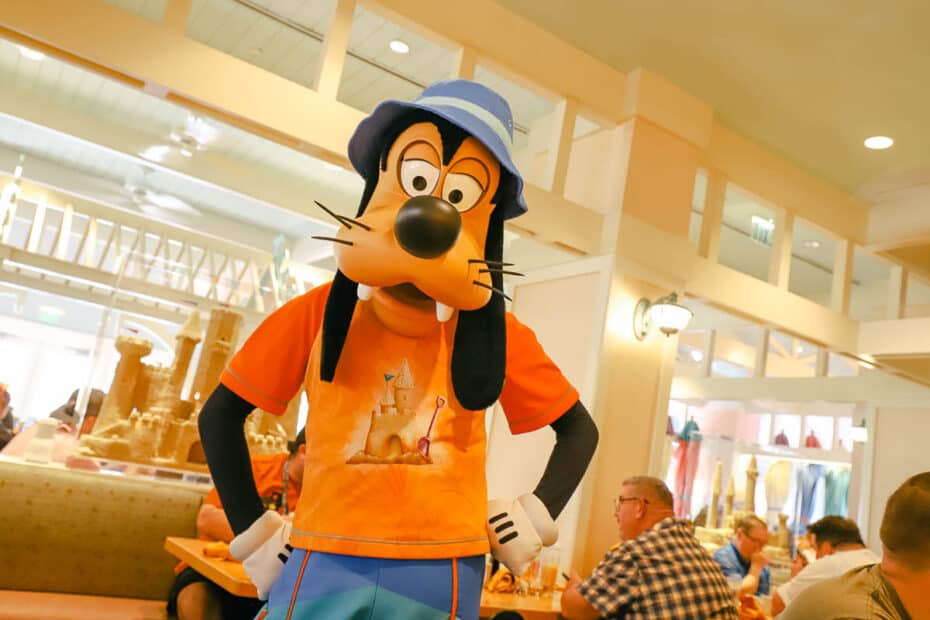 For more characters meet-and-greets at Epcot, try the following:
Or you might enjoy our complete list of all the character meets at Disney World. That article provides an updated list of every character meet at each park.
And if you want to learn more about dining with characters, you'll want to read our Disney World Character Dining Guide.
In the comments:
Do you have a favorite character meet-and-greet? Are you hoping to meet Goofy or another Disney pal at Epcot?
Planning a Walt Disney World or other Disney Destination vacation?
Our friends and travel partner, Firefly Travels, excels at doing Disney differently. You can fill out a plan your trip form on their website, and someone will reach out shortly to discuss the specifics.