Meet Mr. and Mrs. Easter Bunny at Magic Kingdom
Mr. and Mrs. Easter Bunny have arrived at Magic Kingdom this week to celebrate the upcoming Easter holiday. Traditionally, the pair has a special meet-and-greet location leading up to Easter Sunday.
This year Mr. and Mrs. Easter Bunny are meeting in the gazebo behind Ye Olde Christmas Shoppe in Liberty Square. This location was also used for the Santa Claus meet-and-greet at Magic Kingdom over the Christmas holidays.
Below we'll preview the location and a few photos from this endearing character meet. I hope you get to meet them if you're visiting this week!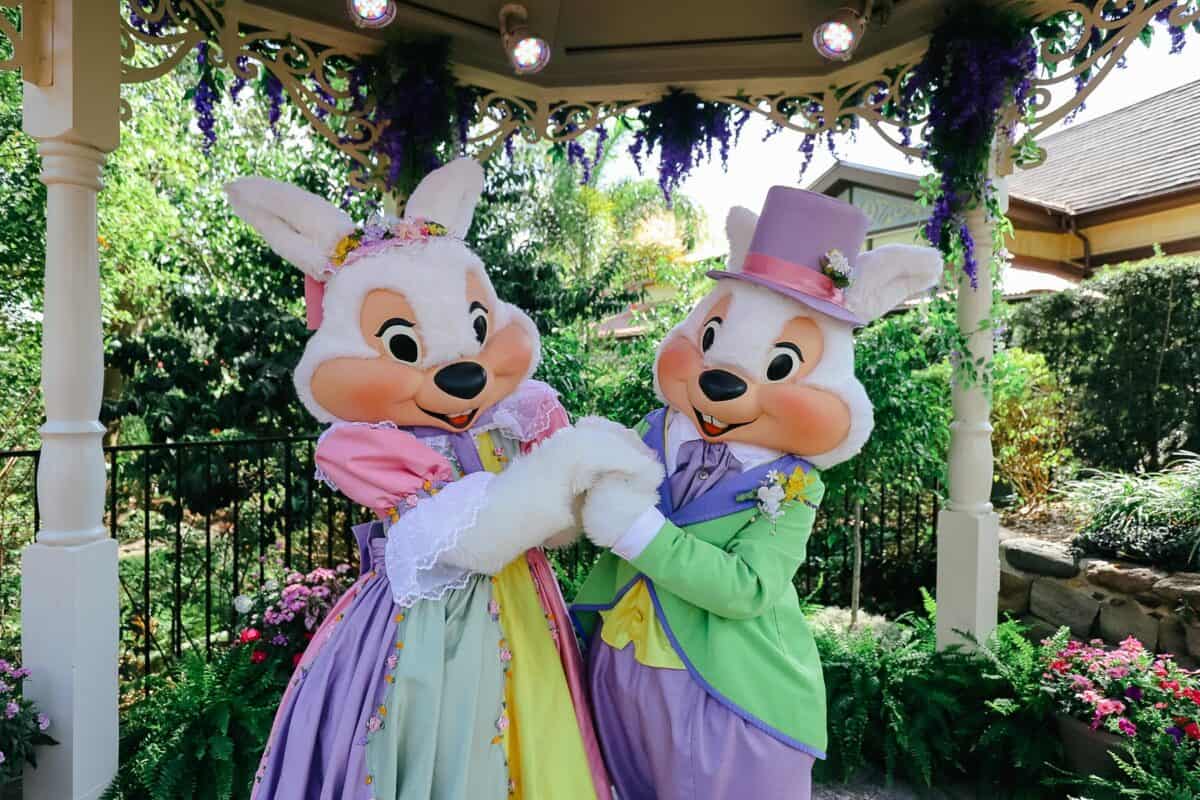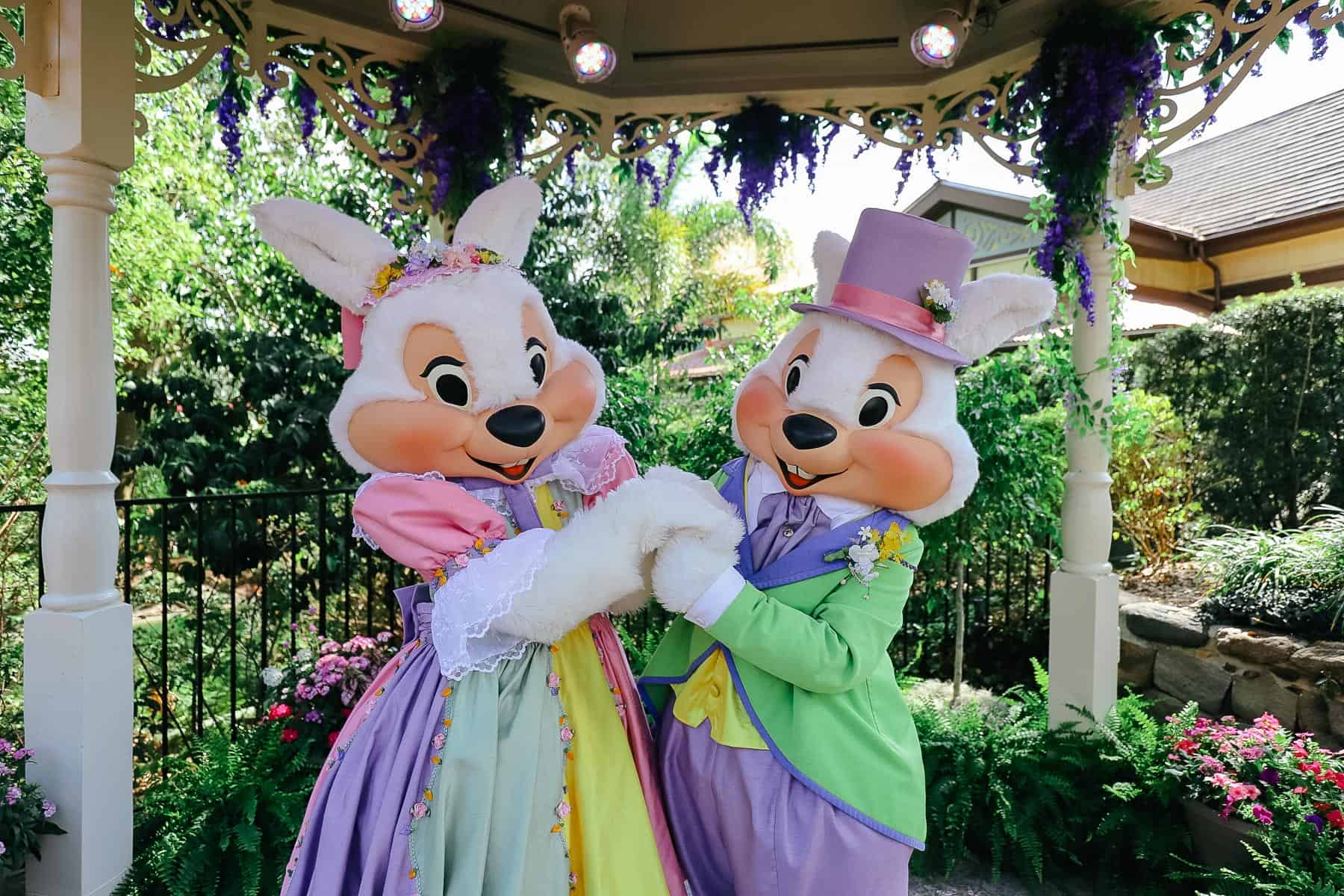 Bunny Lane Garden is a little off the beaten path, which makes this location the perfect place for a meet-and-greet.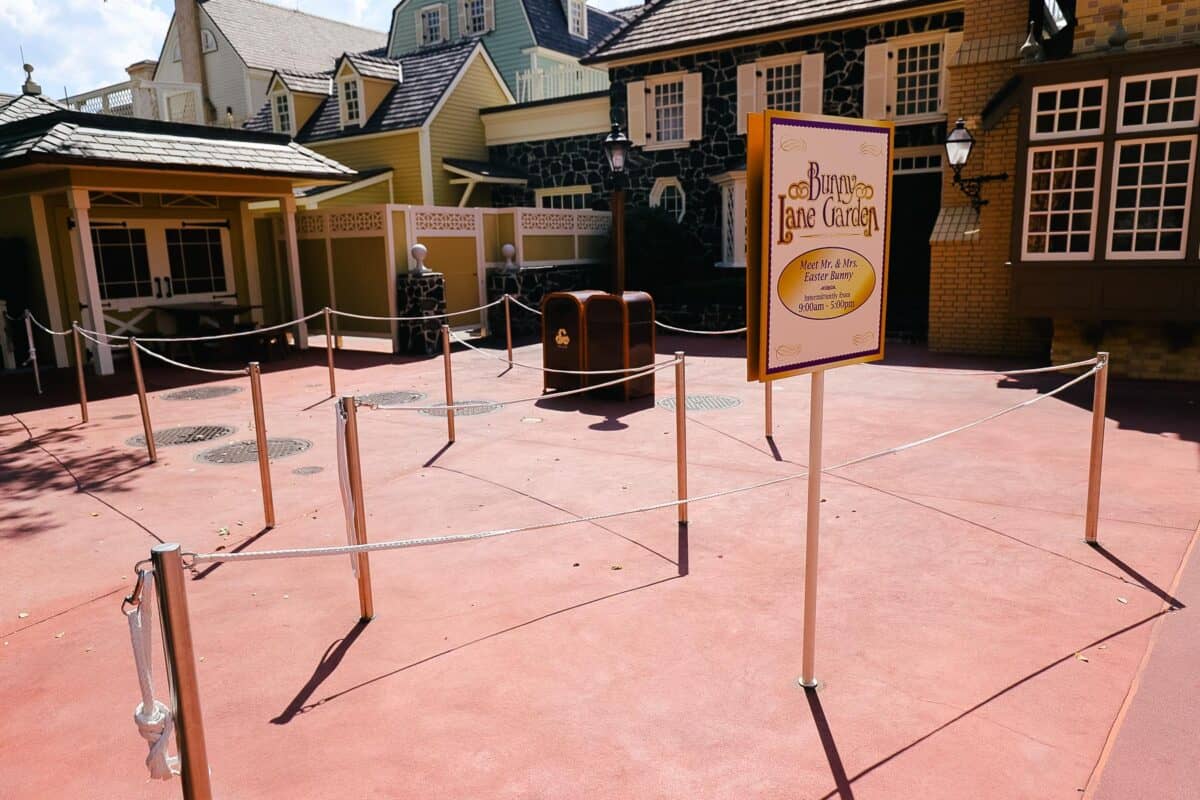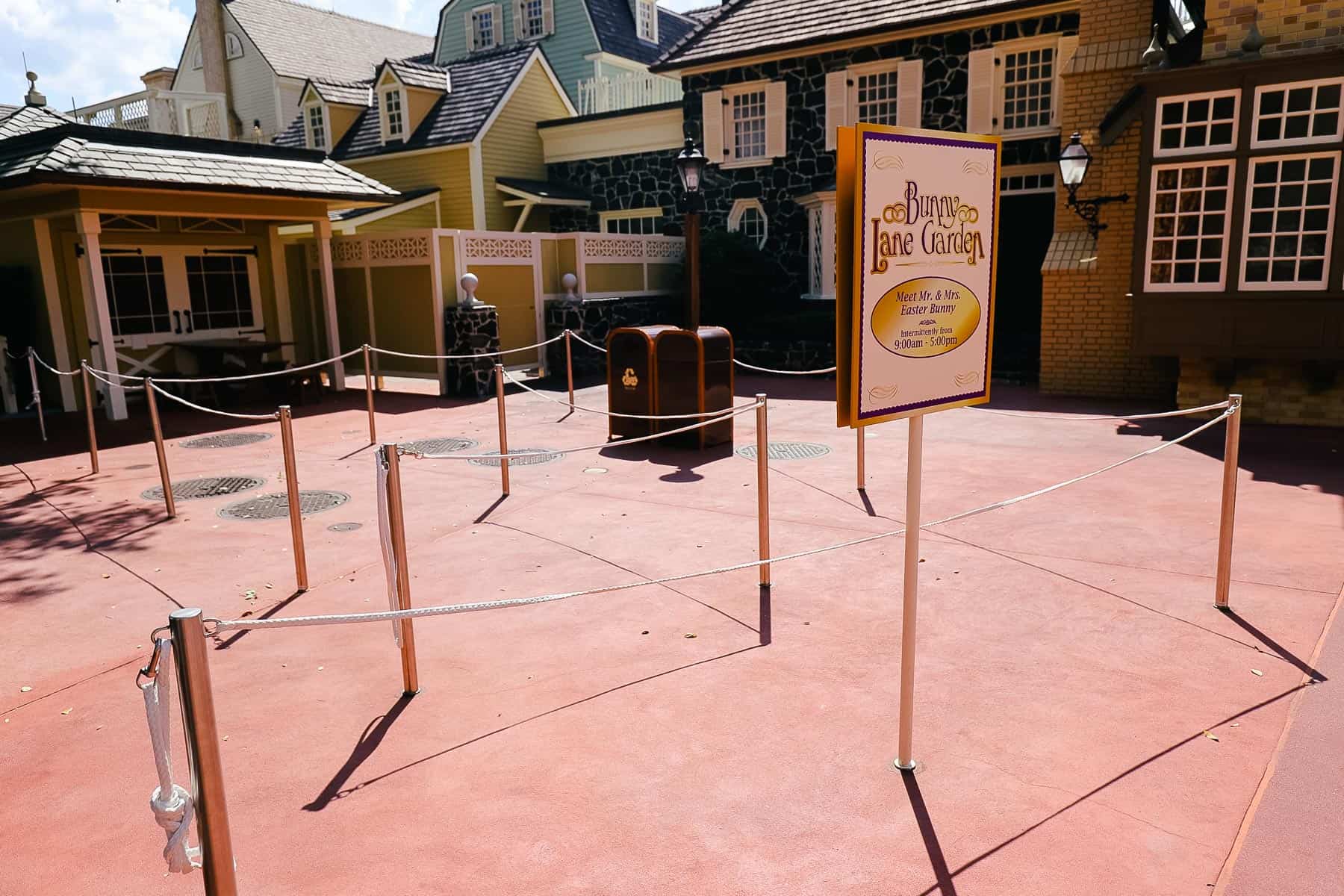 Mr. and Mrs. Easter Bunny meet intermittently between 9:00 a.m. and 5:00 p.m. now through Easter. The couple began meeting the Monday before Easter. So they are only available one week of the year.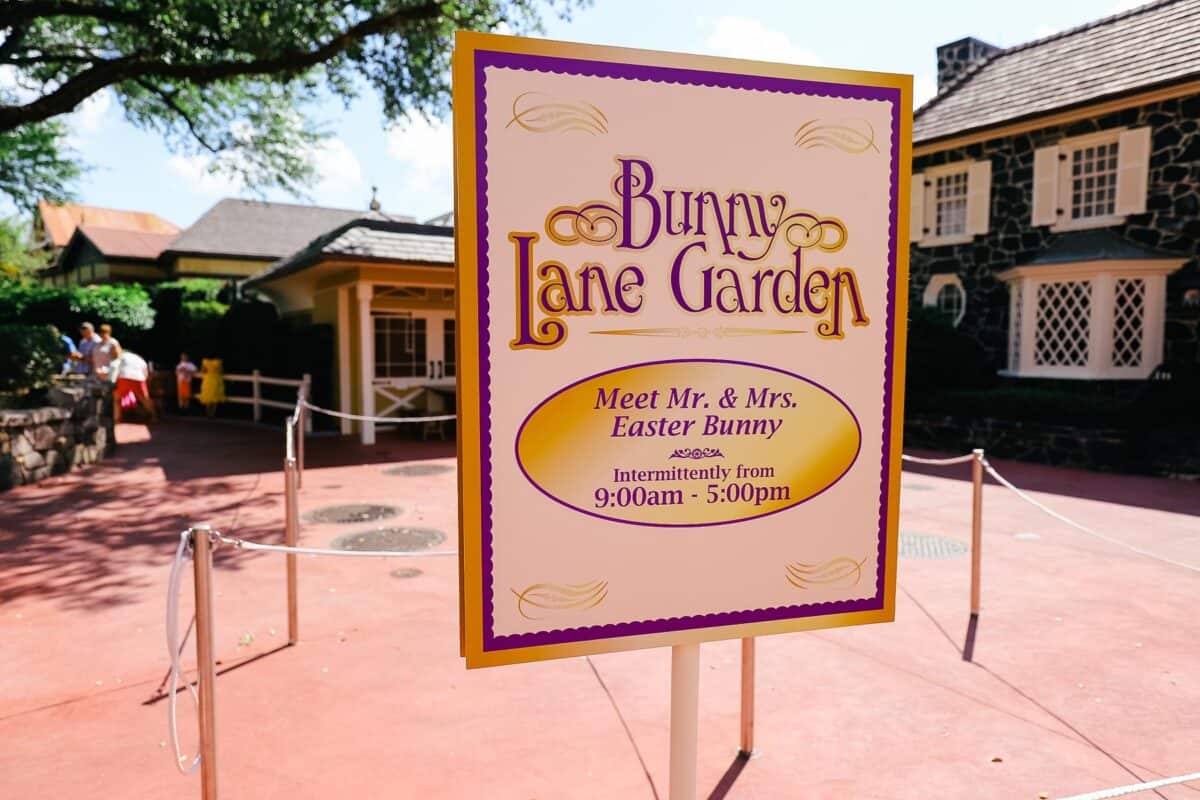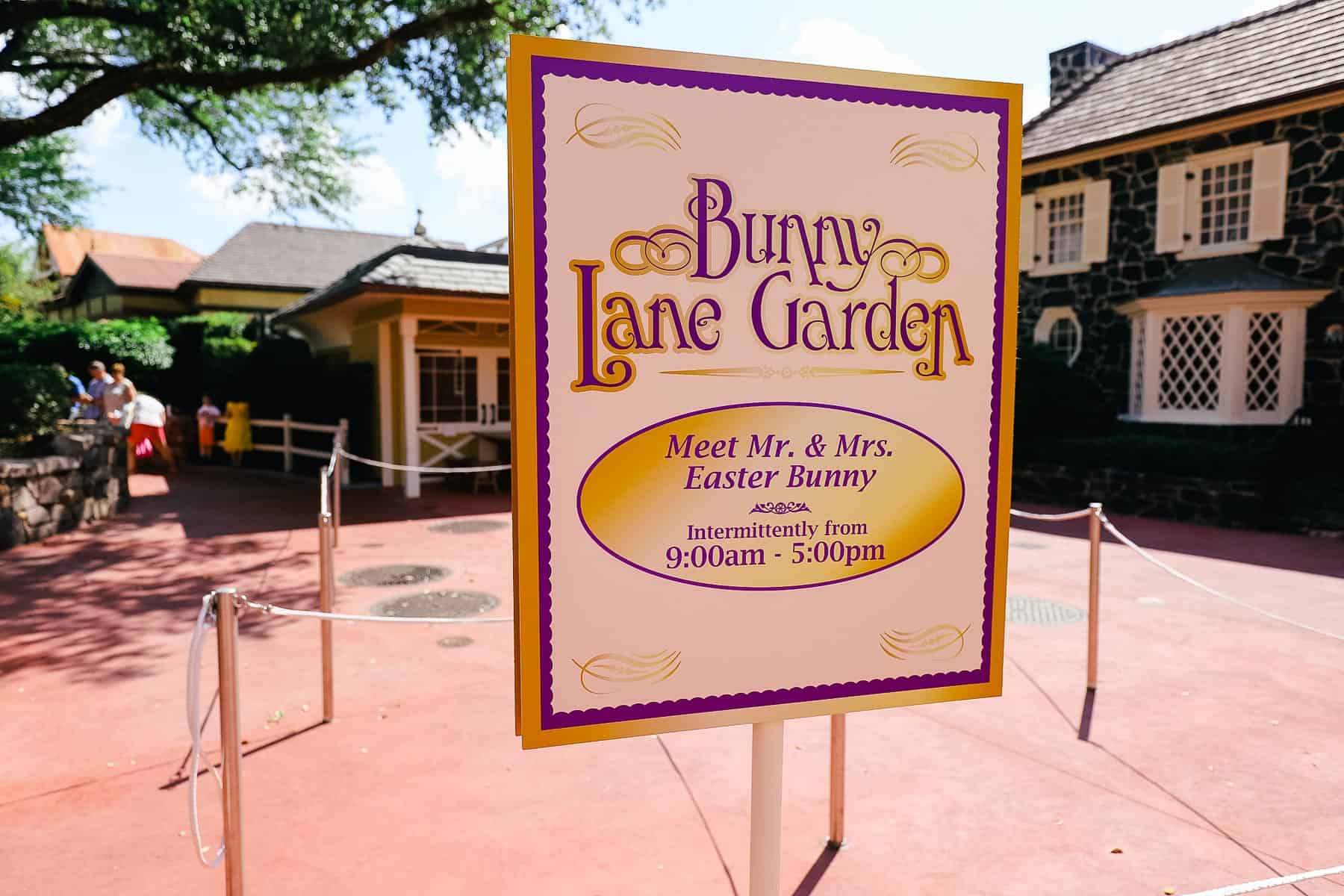 Only a few guests were ahead of me when I joined the line at approximately 3:30 p.m.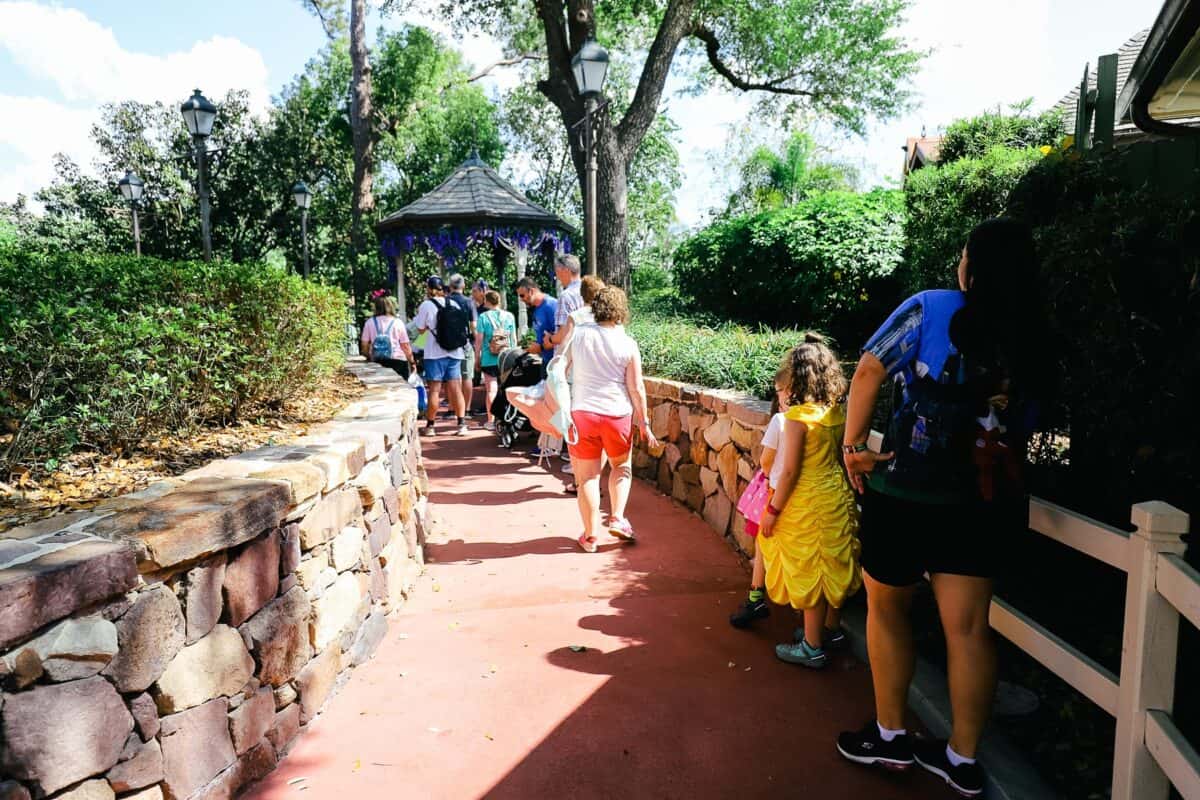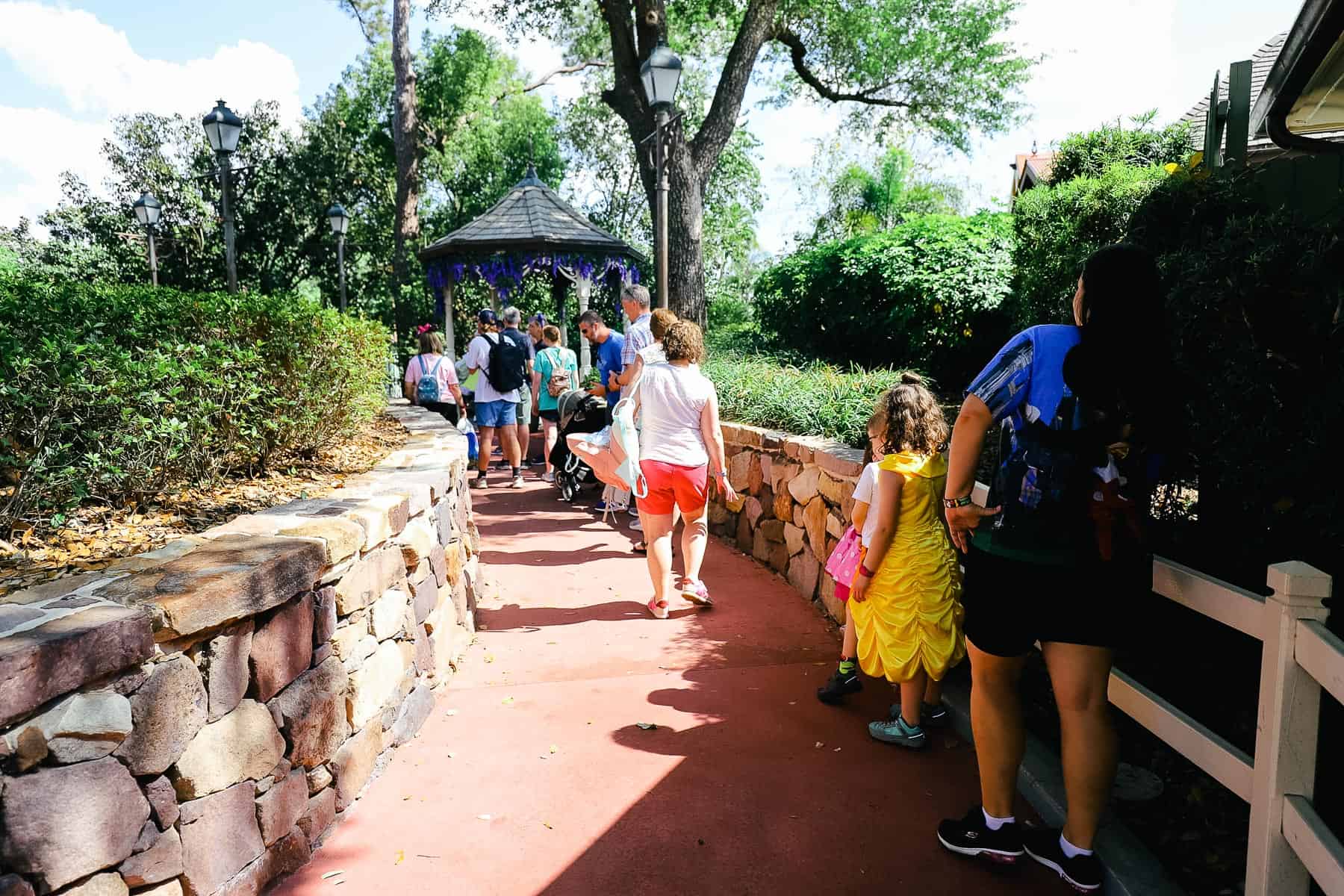 So it was about a 10-minute wait. Their meet-and-greet looked gorgeous. The gazebo was trimmed in pretty purple wisteria. Potted plants with lilies, ferns, and other florals surrounded the area.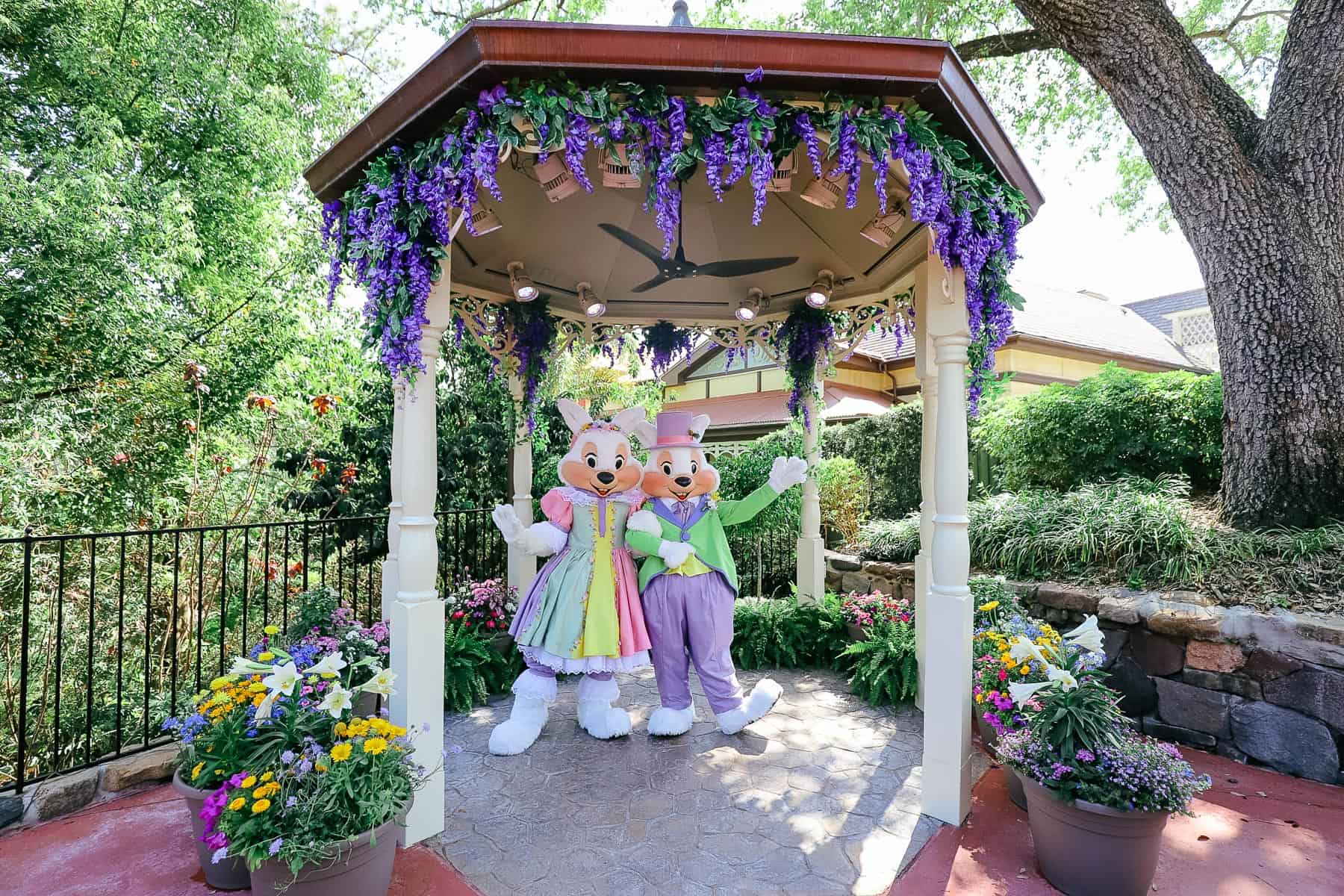 But, of course, the best part was getting to meet Mr. and Mrs. Easter Bunny.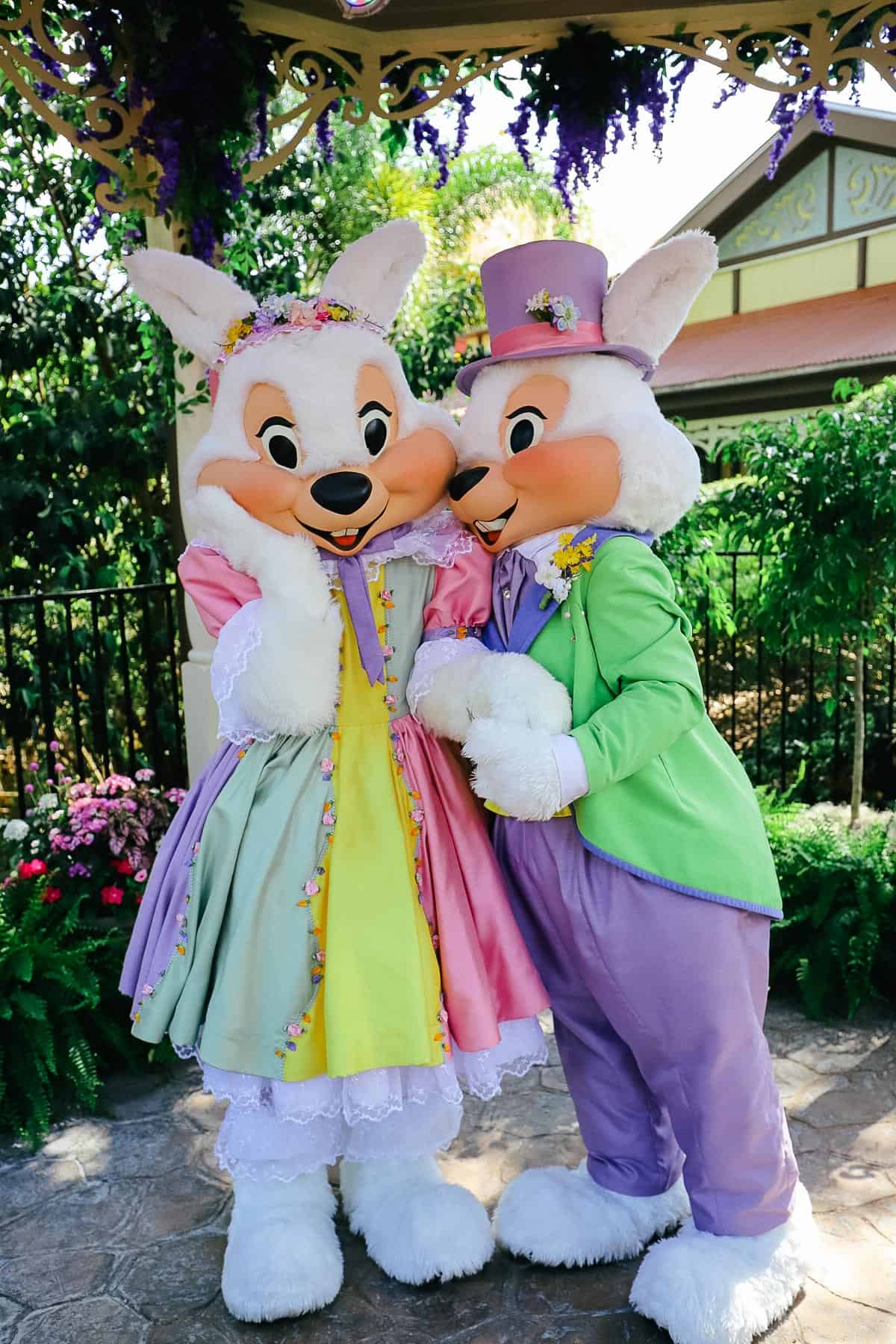 Aren't they adorable?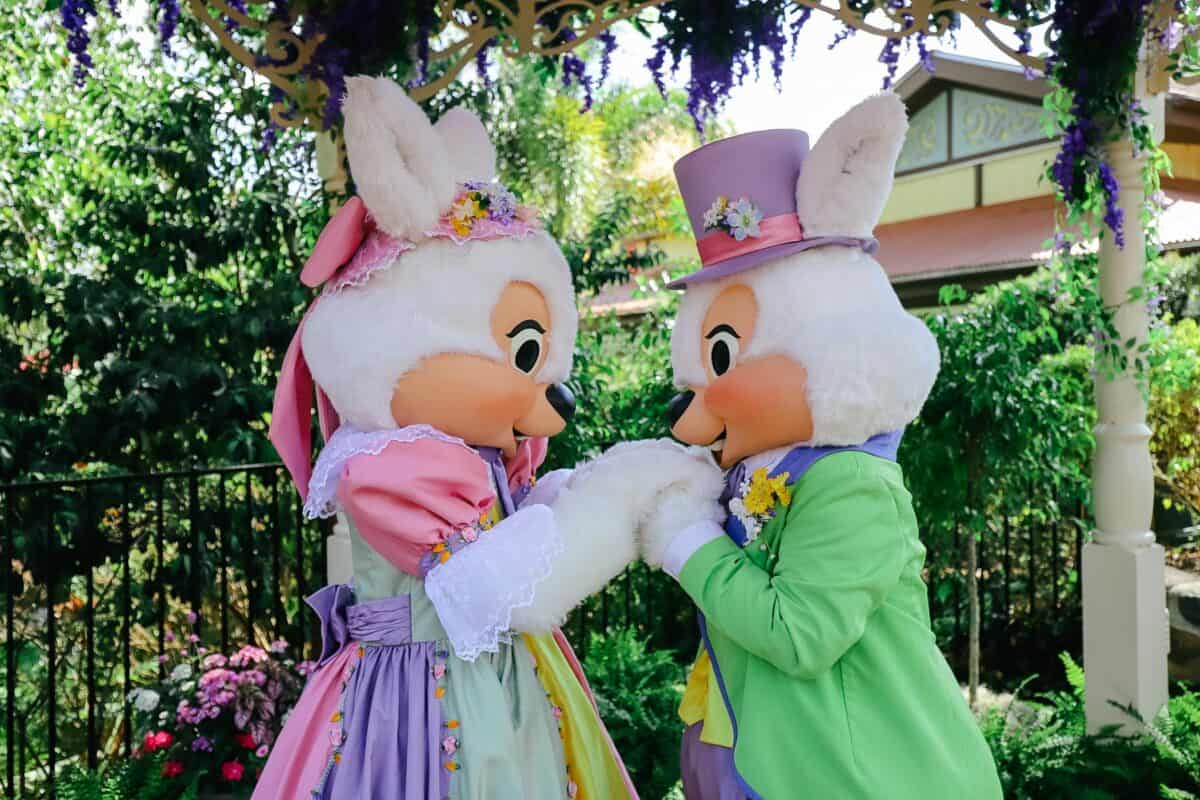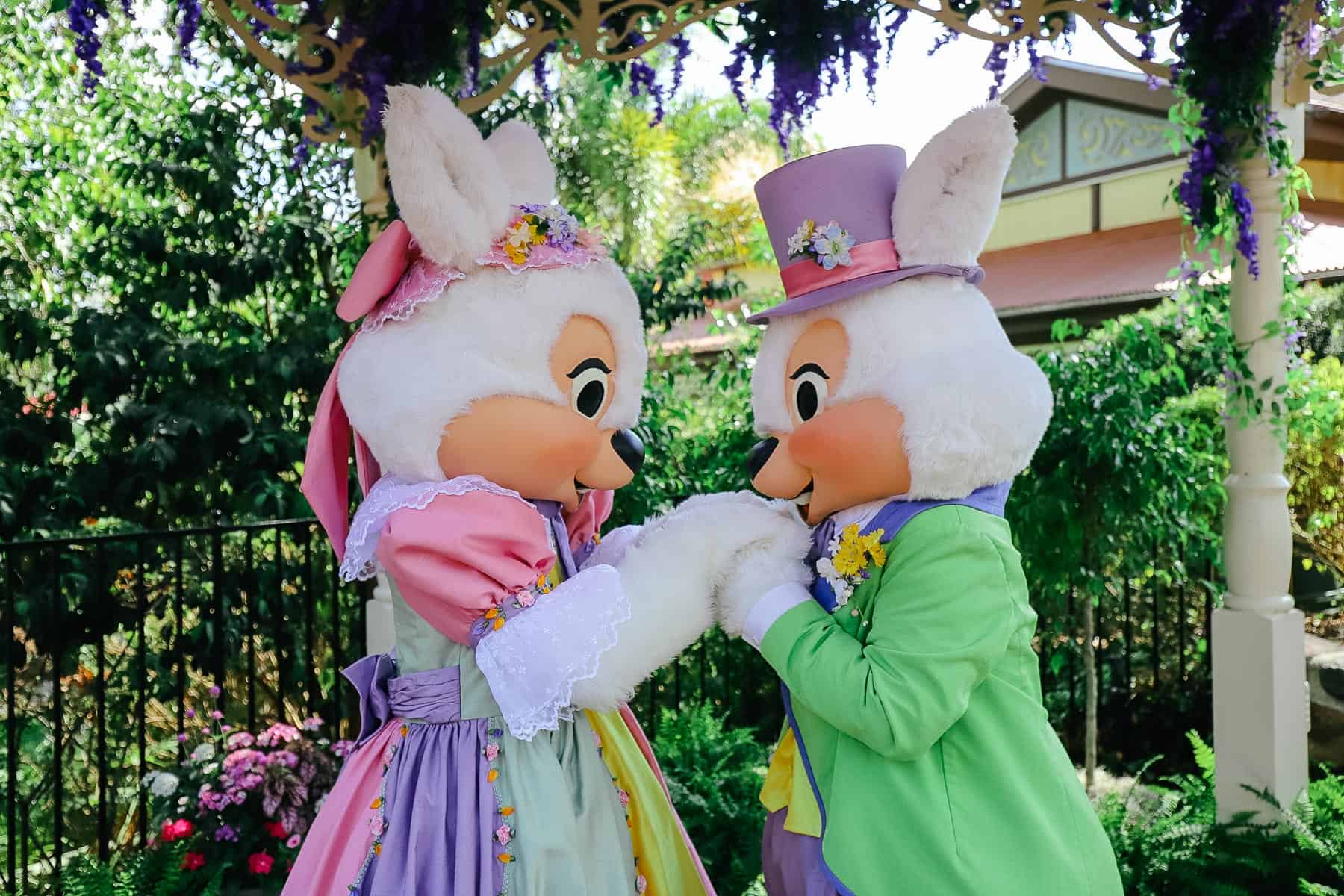 A PhotoPass photographer is available at this location. If you did not purchase the Memory Maker, you could ask the cast member attending the meet if they will take your photo.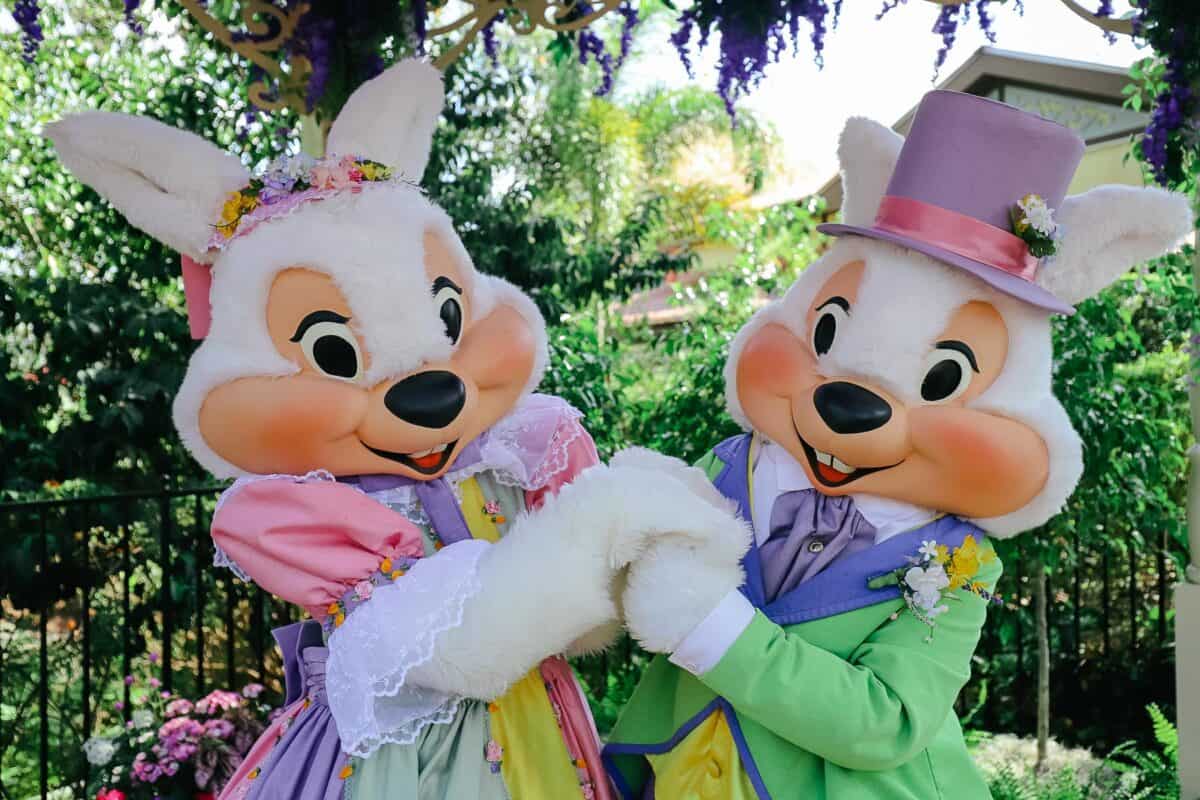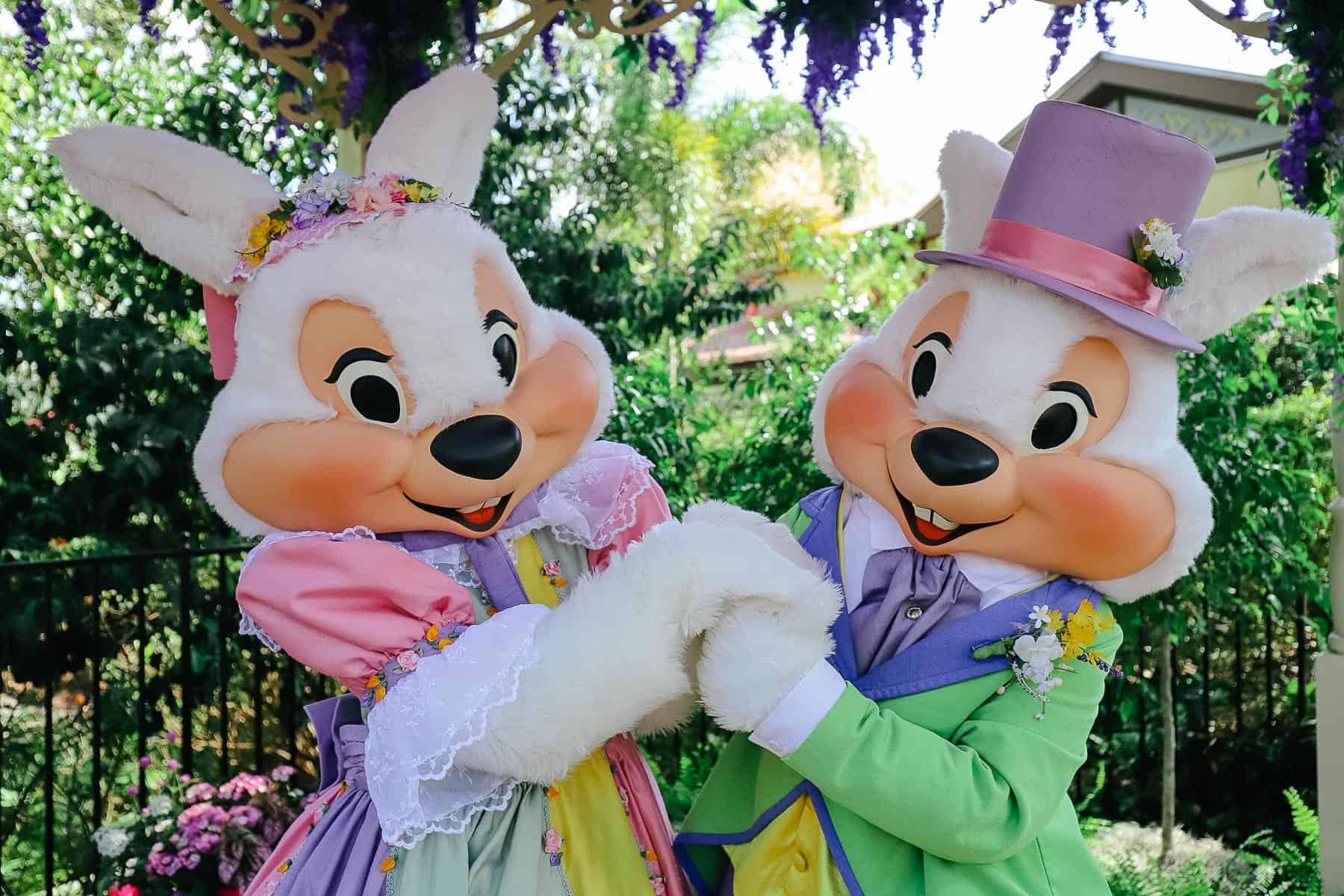 Unfortunately, Mr. and Mrs. Easter Bunny do not sign autographs. But after the meet, I was given an autograph card with an Easter greeting.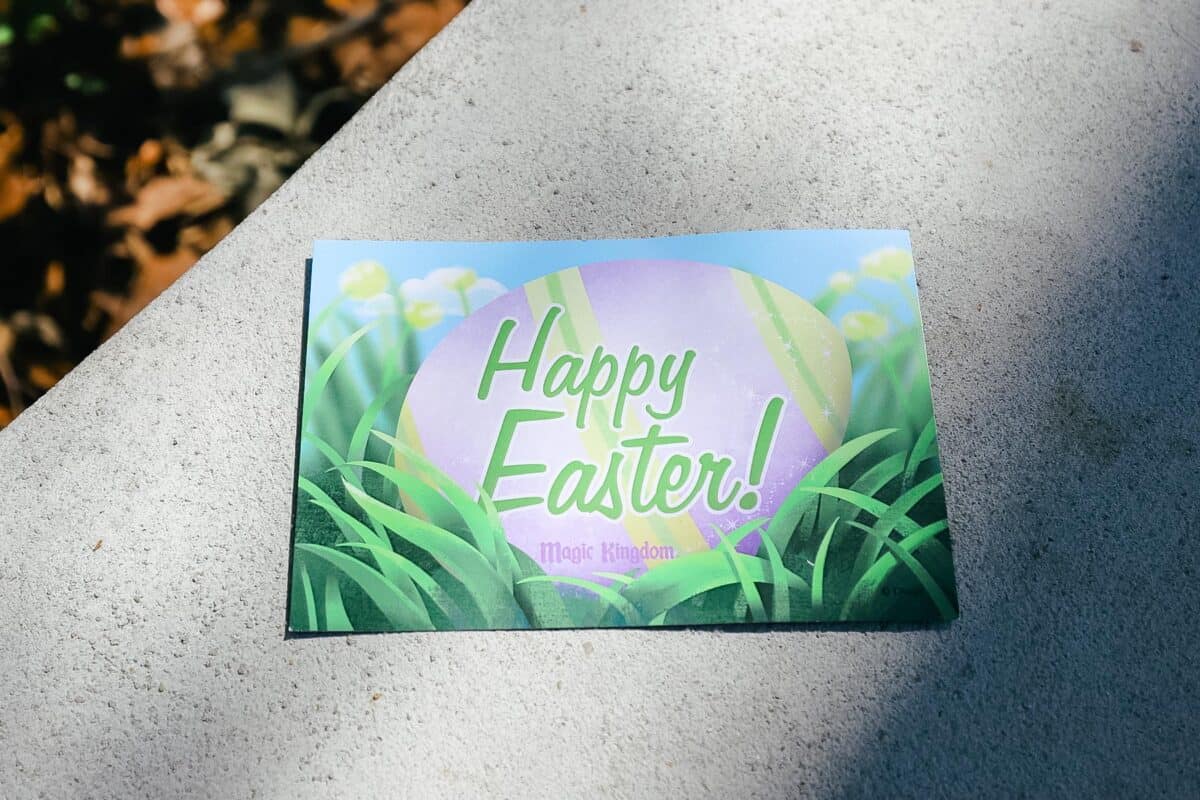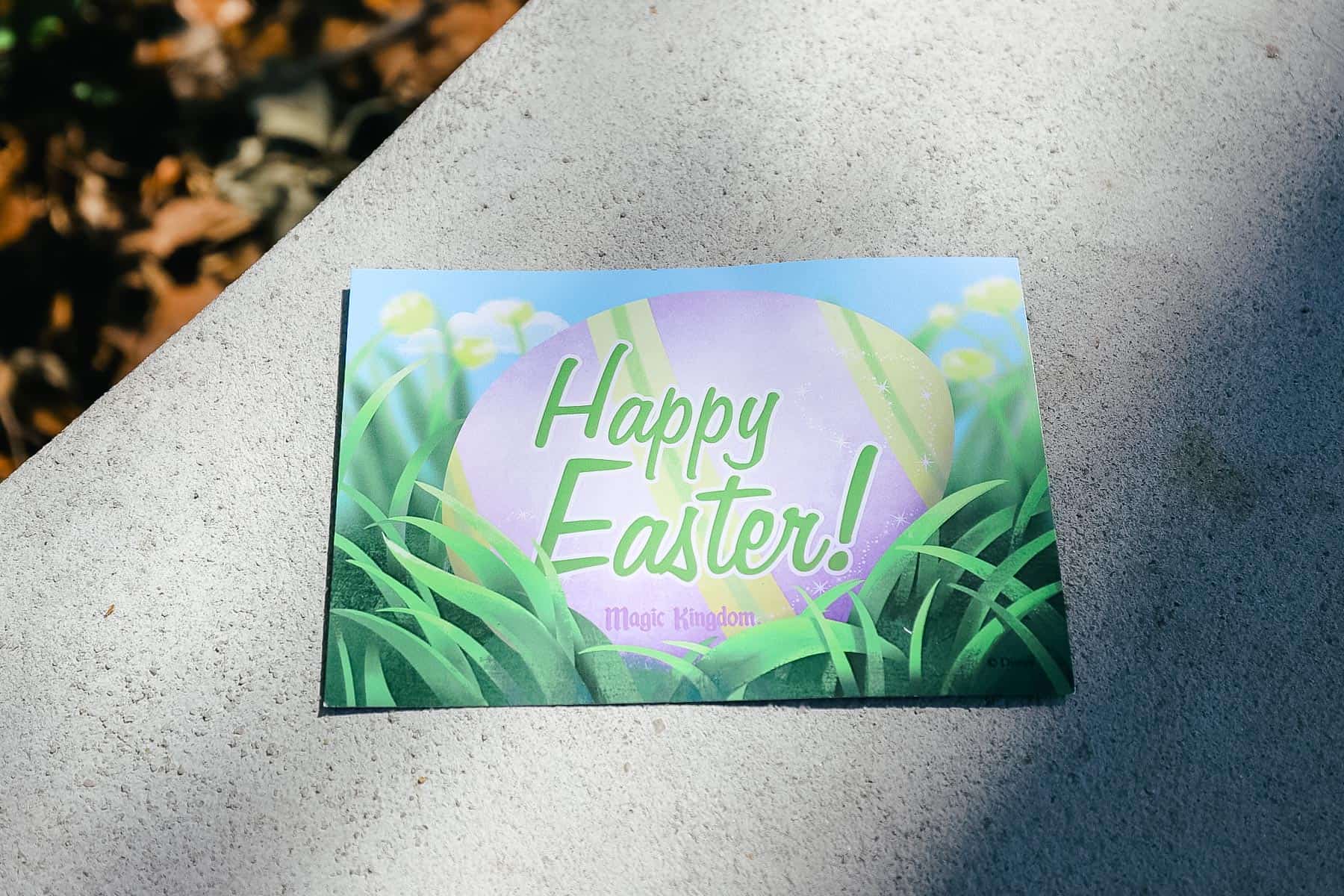 Their signatures were on the back of the card.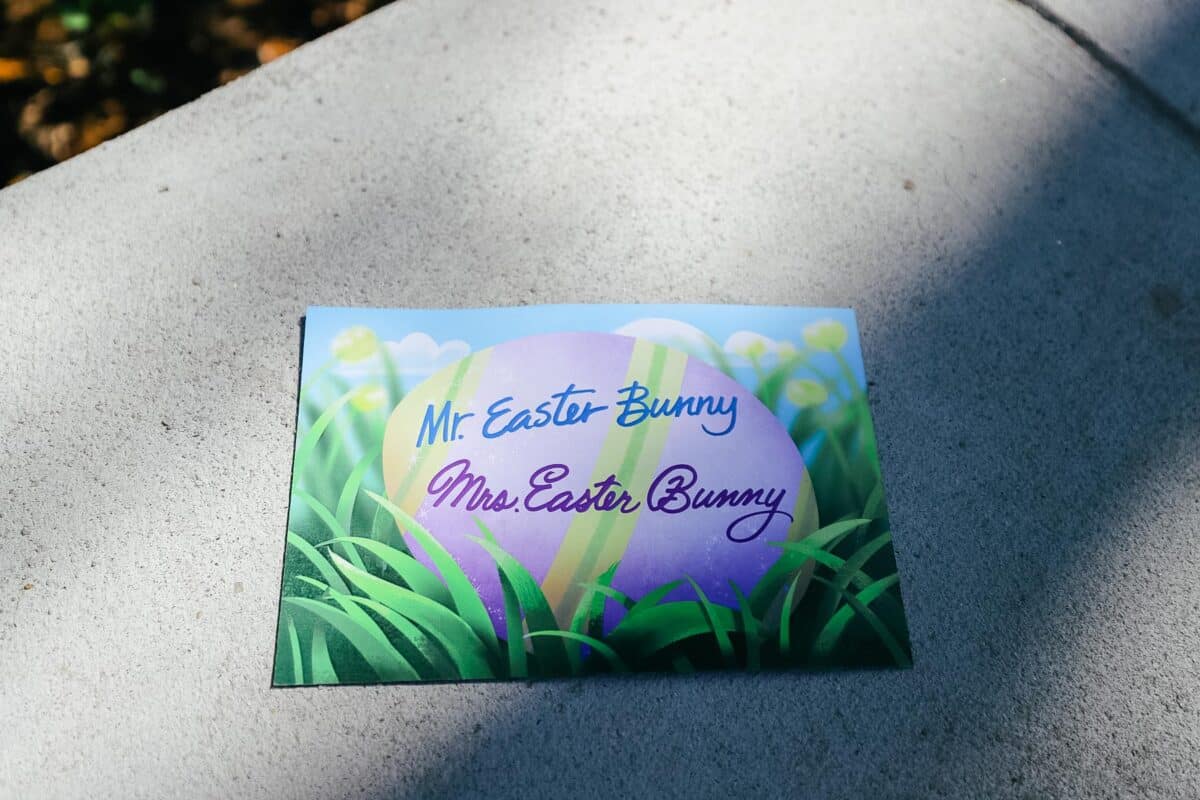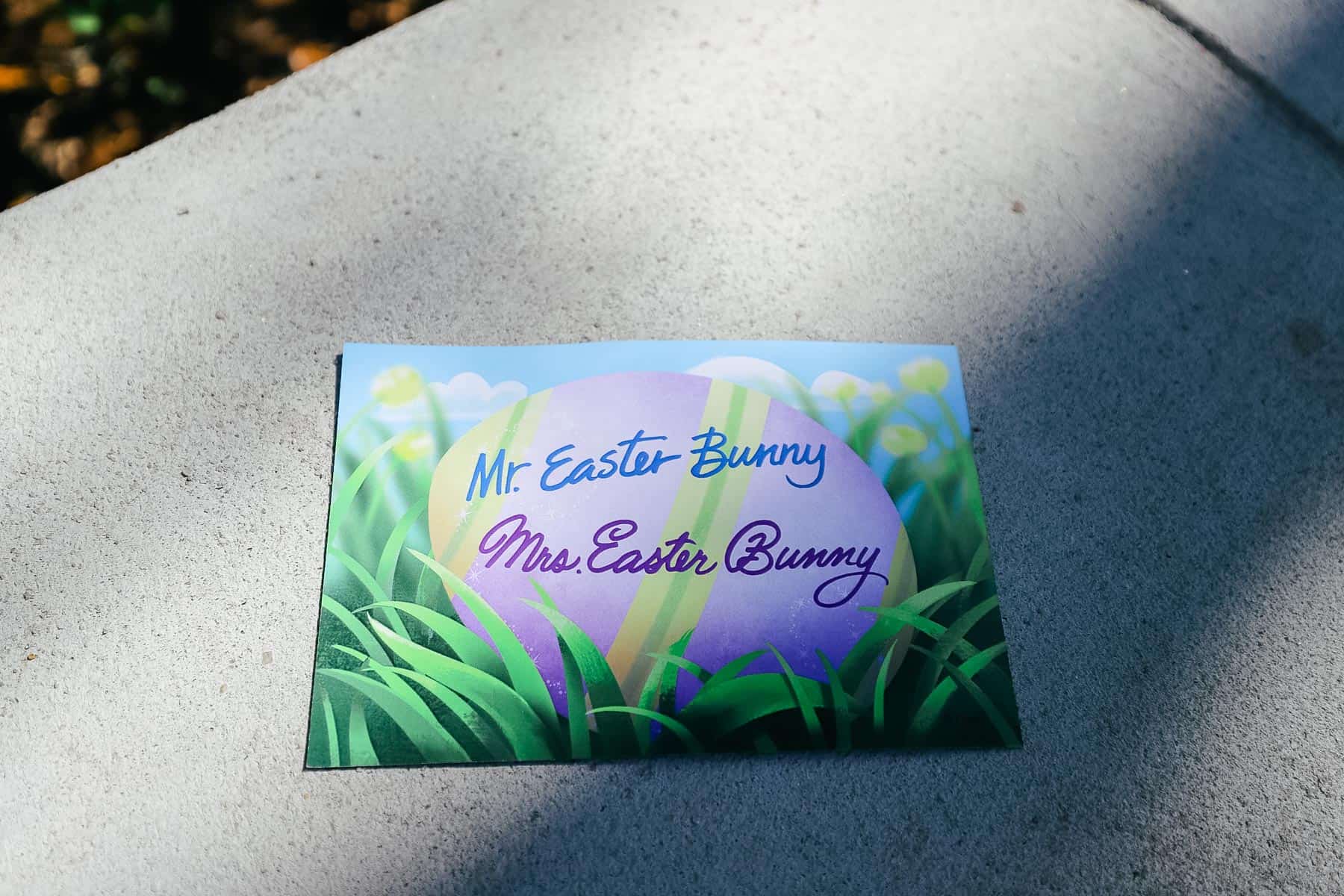 Make sure to remember they only meet until 5:00 p.m. With it getting dark later since the time changed, it's easy for the time to get away from you.
For more Easter at Walt Disney World, we have a few other articles:
With only a few days left until Easter, I guess it's time to get hopping! Happy Easter!