Meet Mickey Mouse at Magic Kingdom (Town Square Theater)
In this article, we visit Magic Kingdom to meet Mickey Mouse at Town Square Theater. Town Square Theater is the home of Mickey the Magician's character meet-and-greet at Walt Disney World.
Meeting Mickey Mouse at Magic Kingdom is a must-do for most of us! Our favorite mouse meets daily right inside the park at Town Square Theater.
Typically, Mickey meets from 9:00 a.m. until 10:00 p.m. However, when the park closes earlier, his meet-and-greet is generally in line with the park's hours of operation.
Since we last met Mickey Mouse in his special celebration suit during the park's 50th anniversary, a few things have changed. First, Mickey is once again the only character at this location.
Additionally, Minnie has returned to her former location at Pete's Silly Sideshow in Storybook Circus. Mickey Mouse has returned as Mickey the Magician.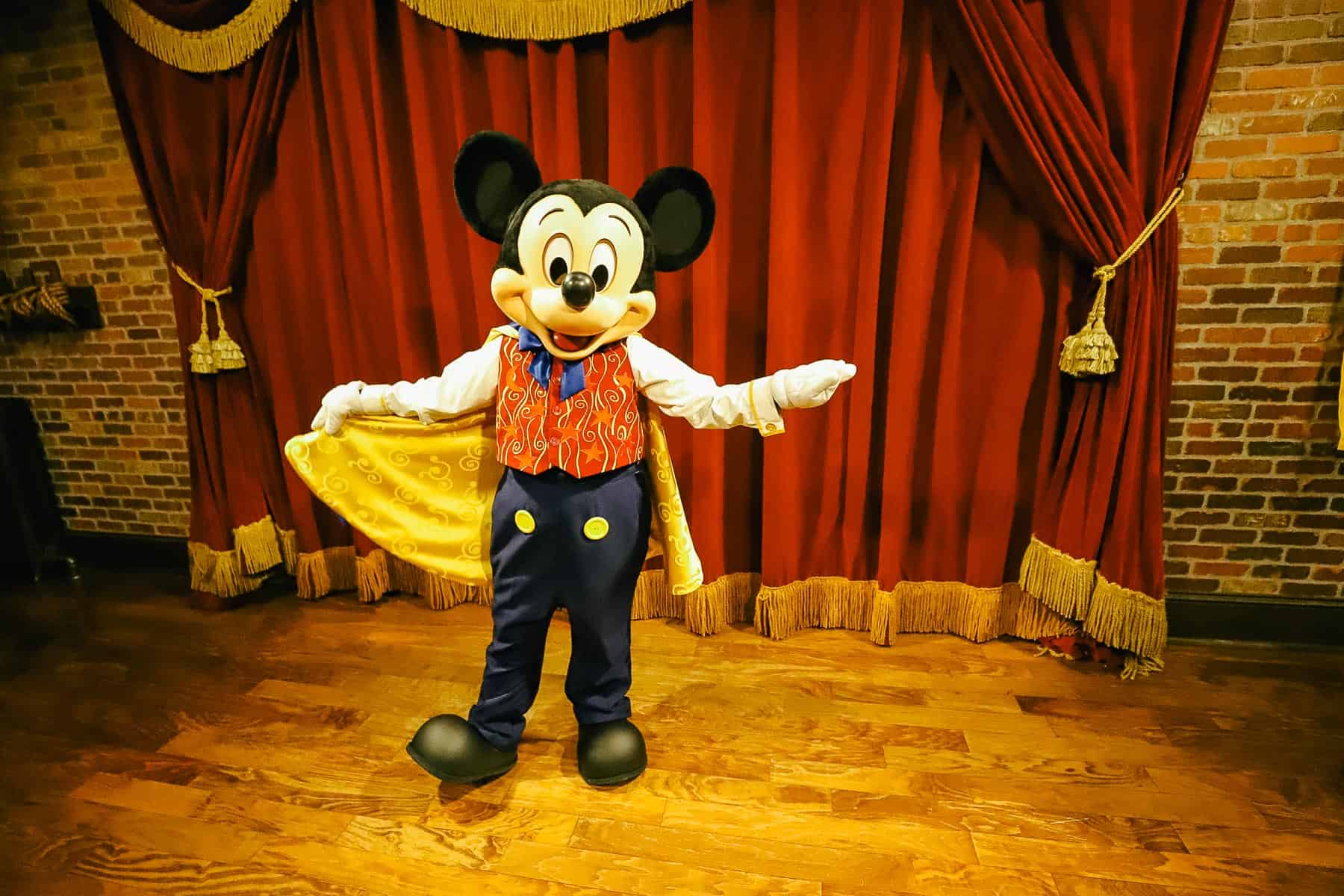 When you enter the park, Town Square Theater is on the immediate right inside the entrance. It's a large building that was formerly home to two character meets.
Unfortunately, Tinkerbell, who met next door, has not returned. Currently, the location is solely used for Mickey's character meet-and-greet. However, Tinkerbell's sign is still posted on the right-hand side of the theater's entrance.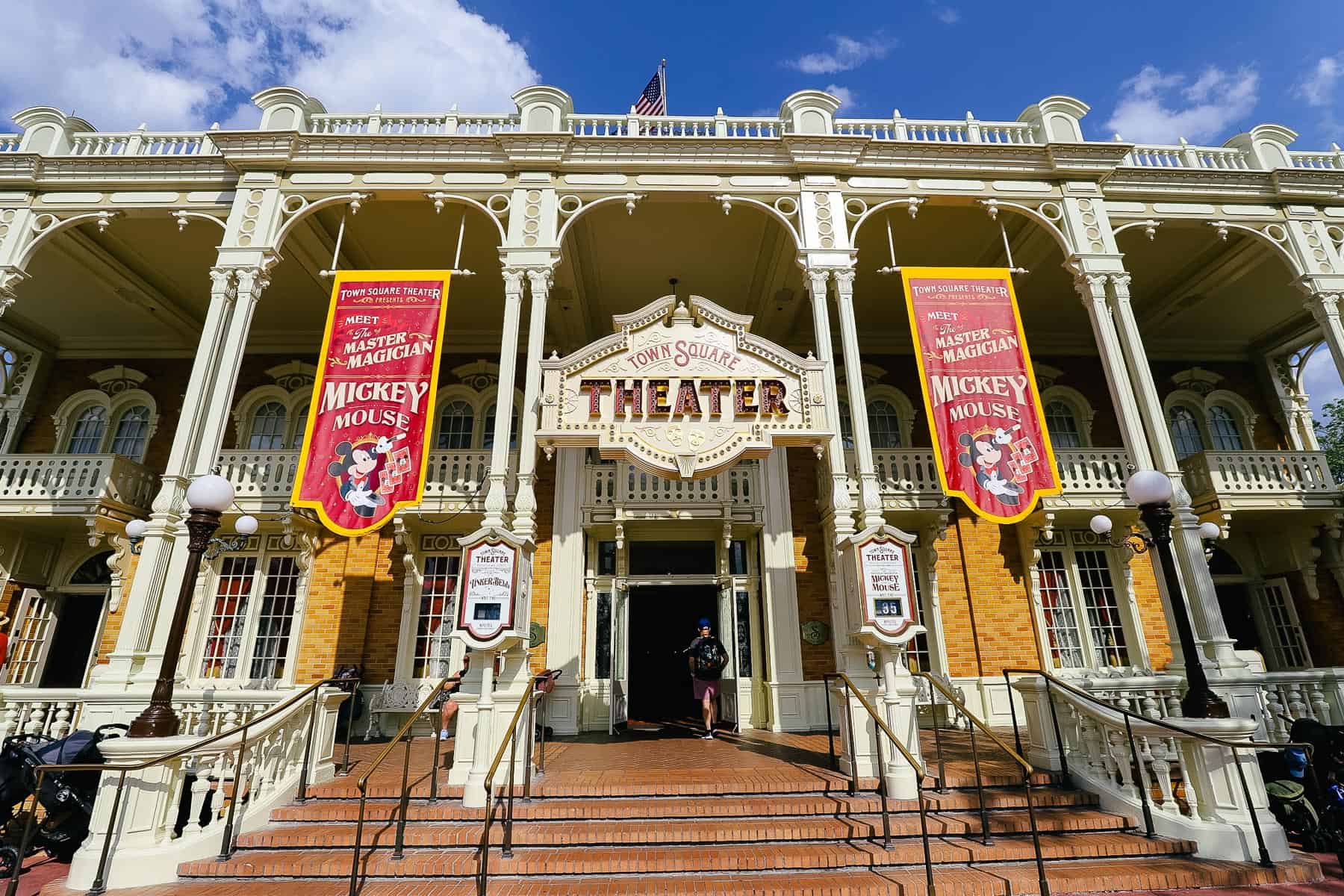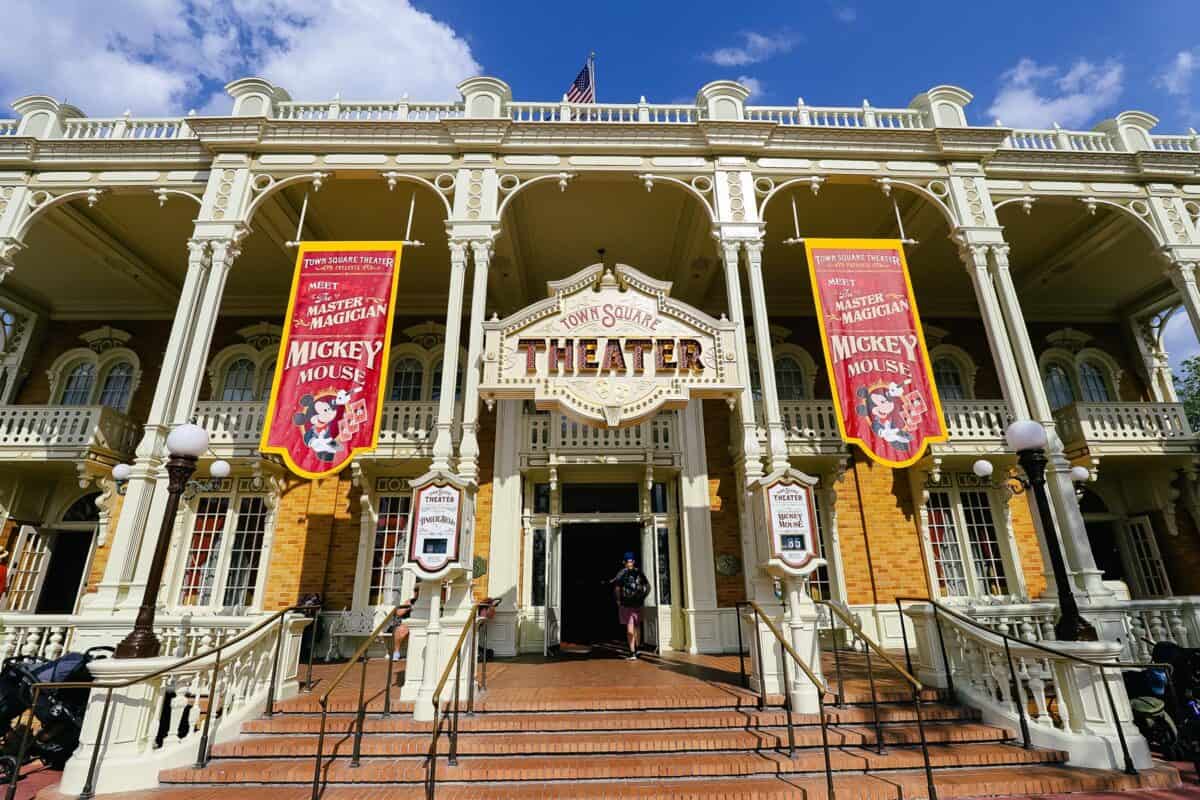 Mickey Mouse's wait times are posted outside the entrance of the theater.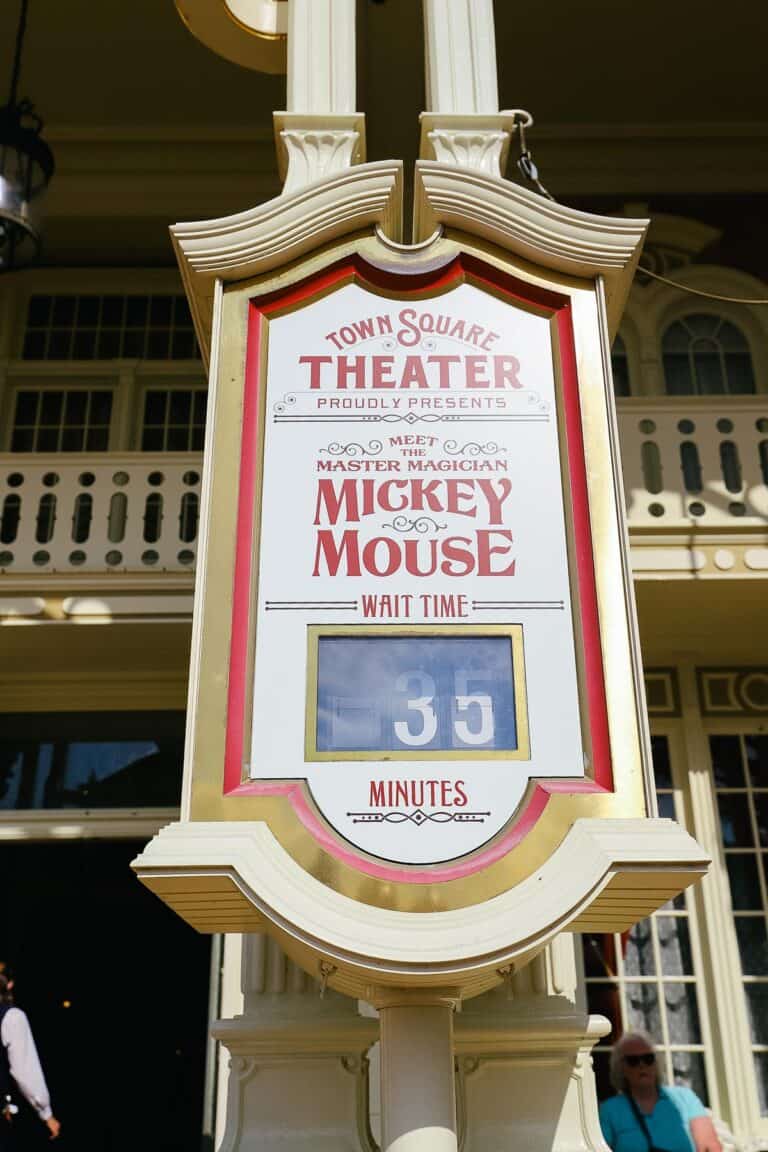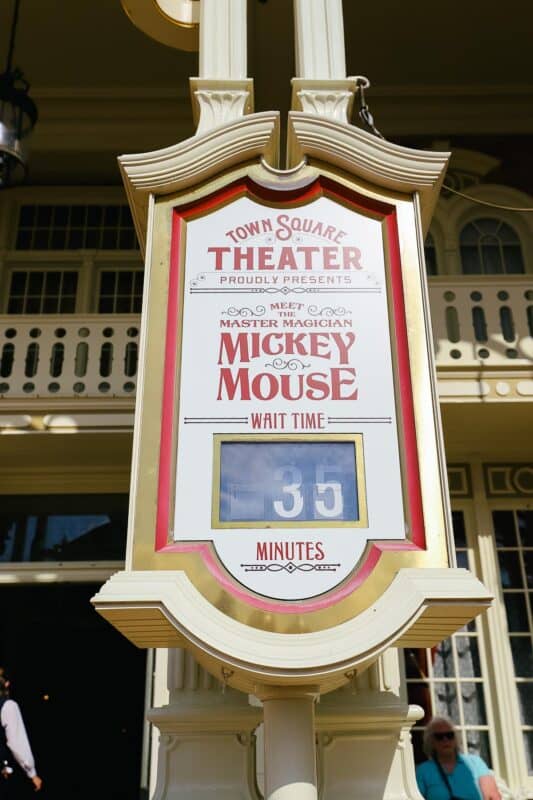 Town Square Theater is gorgeous inside and out.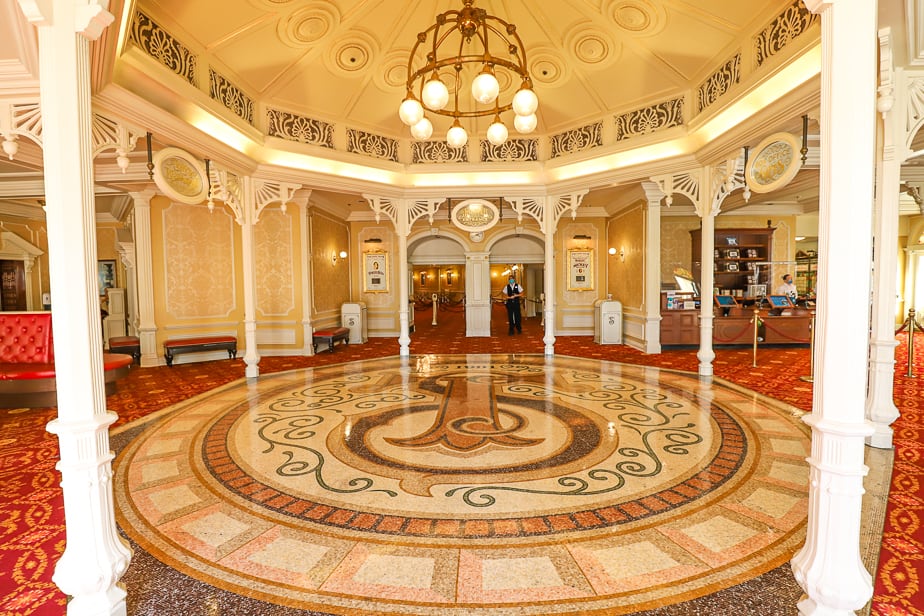 At the entrance of the queue, you'll notice there are two lines. One is for Lightning Lane, and the other is for standby guests. Therefore, guests who purchase Genie+ can use this as one of their selections based on availability.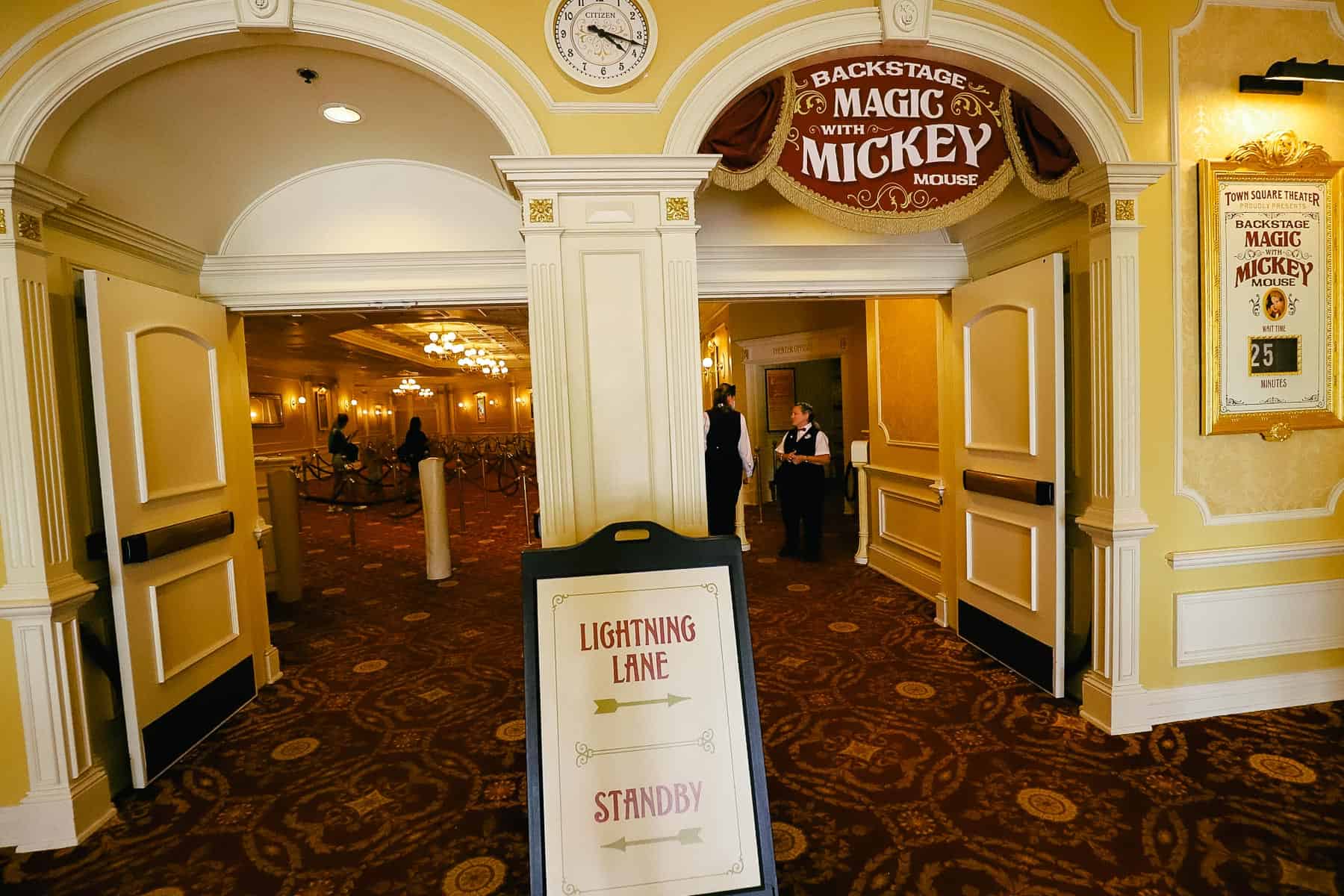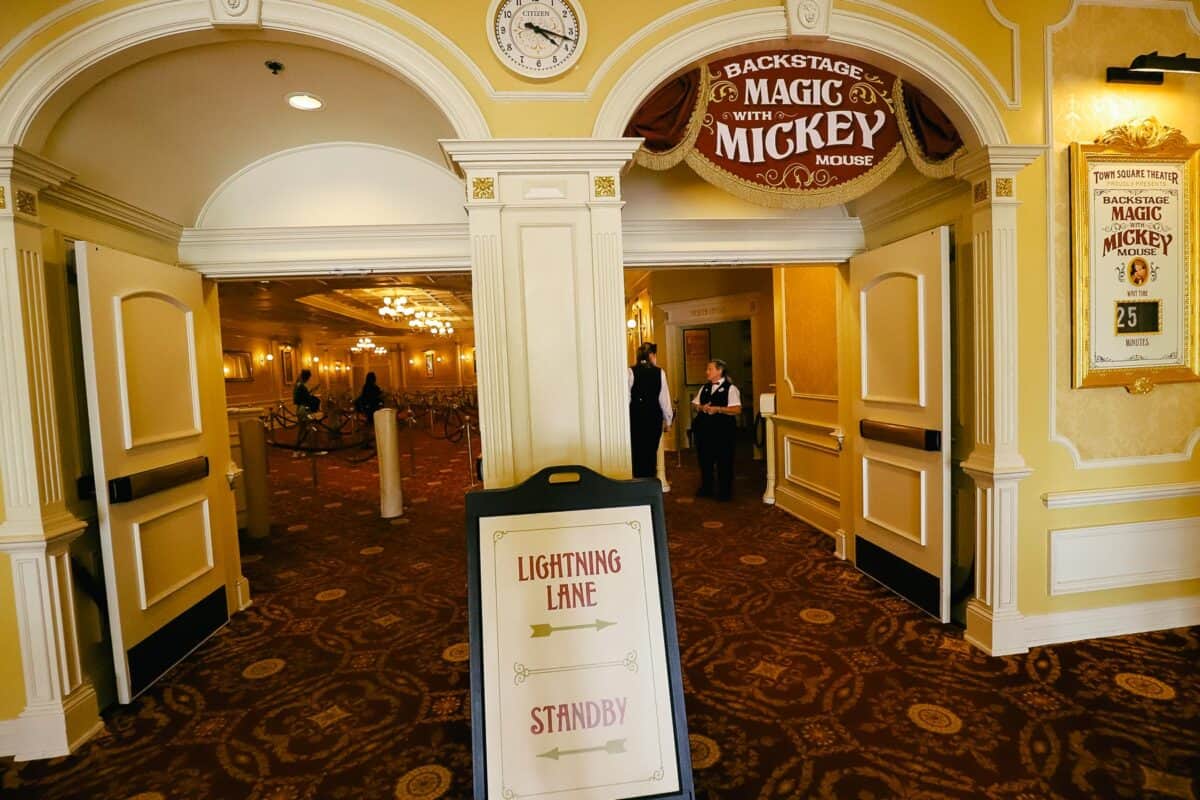 The queue for Mickey Mouse's meet-and-greet begins inside the theater past the foyer. Thankfully, this character meet is in an air-conditioned space. So it's not the worst place to wait in line during the heat of the day.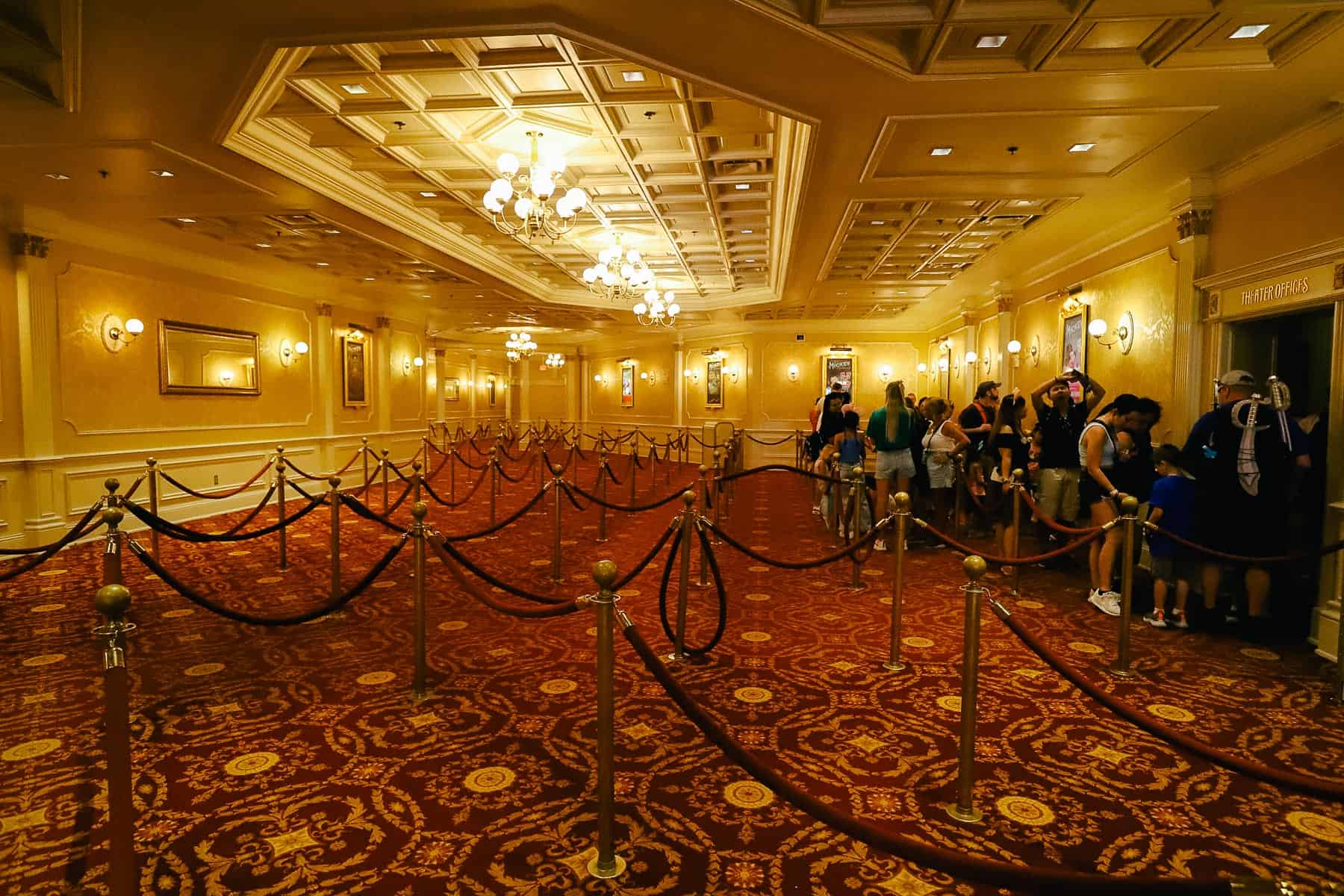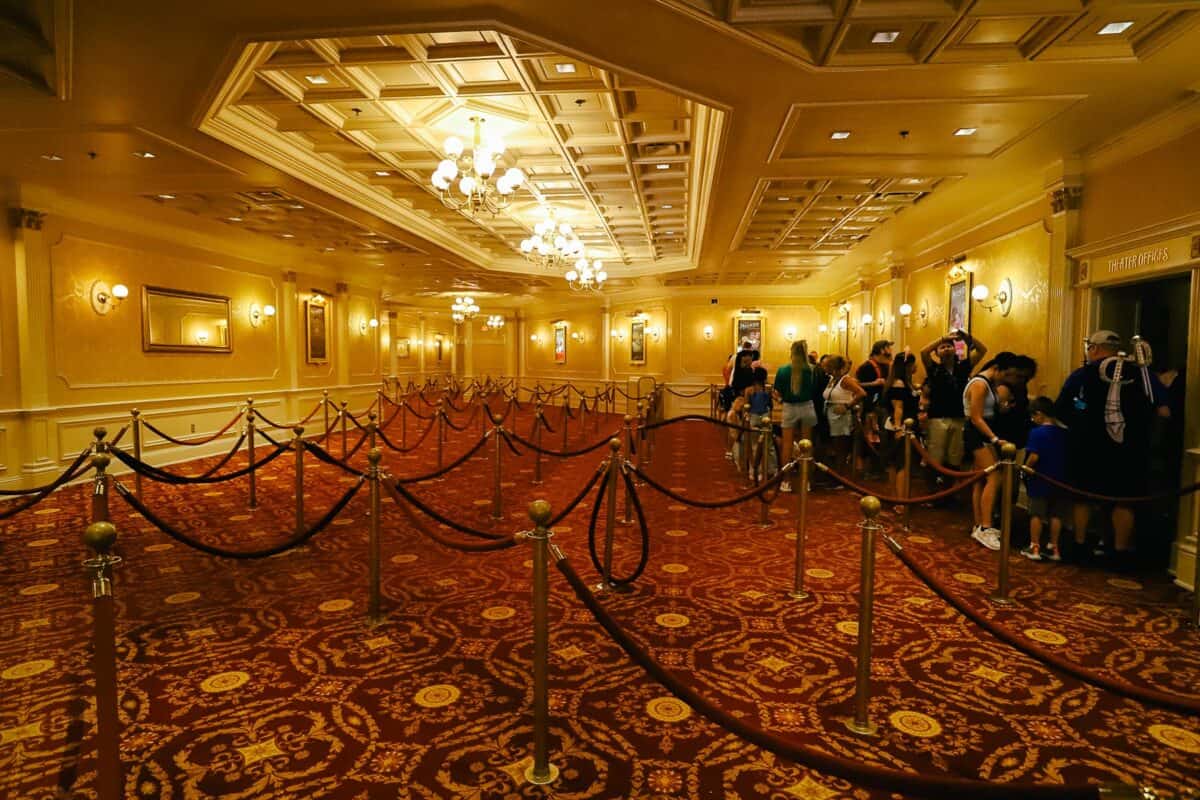 On the day of this visit, the posted wait was 25 minutes when I got in line at 4:19 p.m.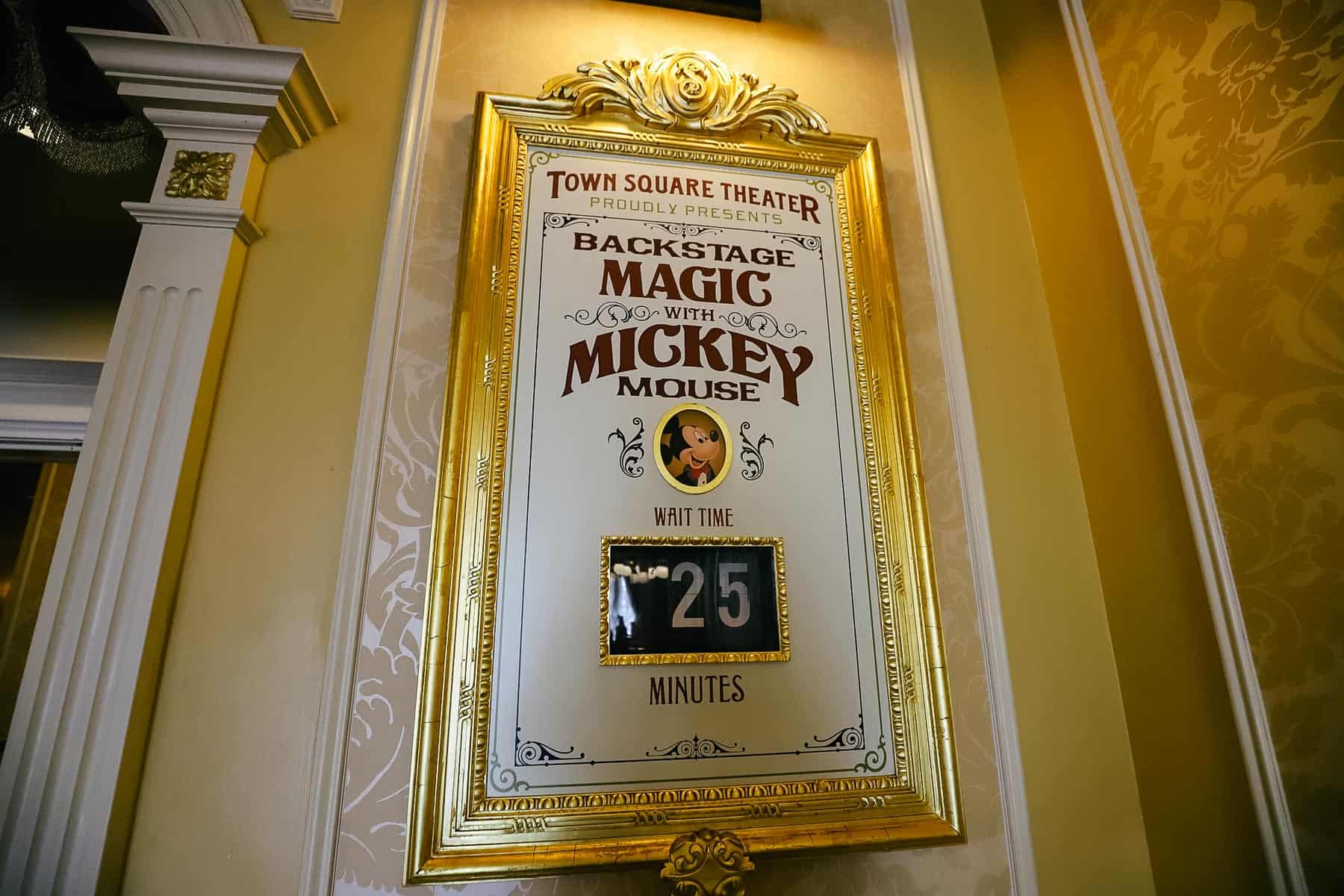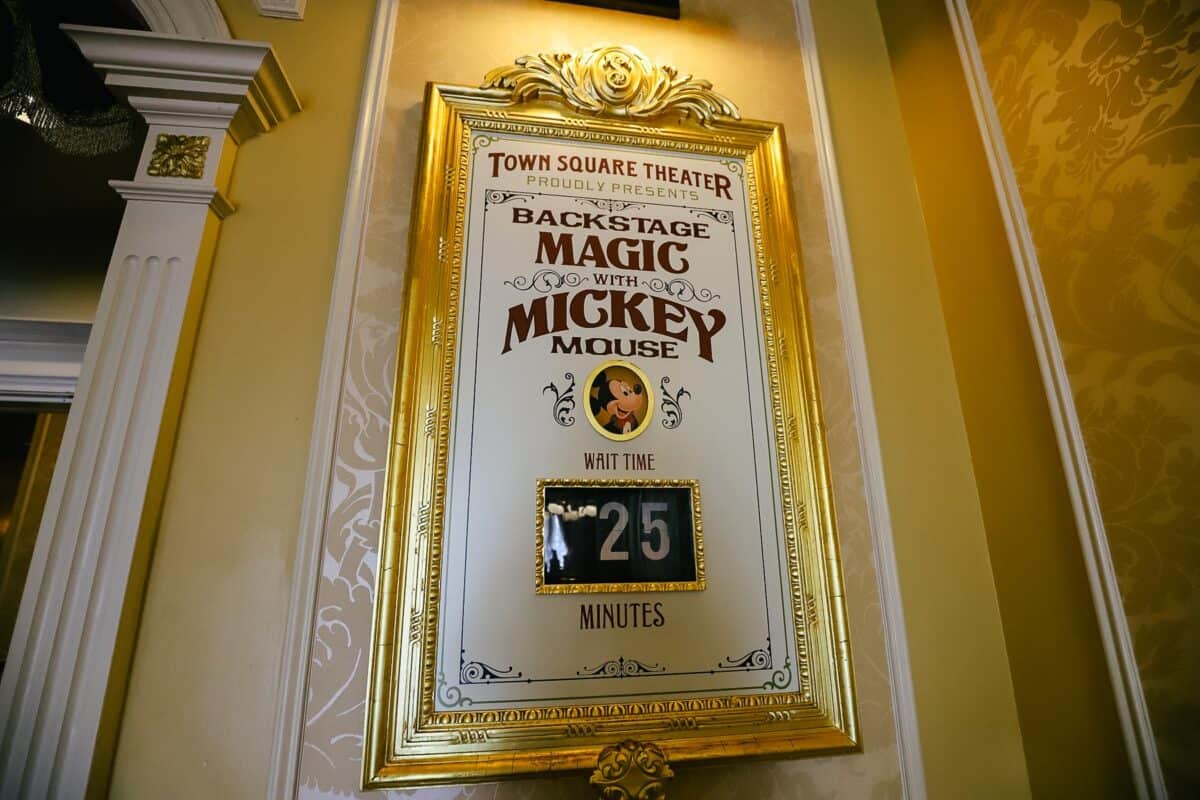 While you wait, you'll make your way into a series of smaller, private rooms where only a few guests are waiting. Occasionally, a cast member will open the door and ask for the next party.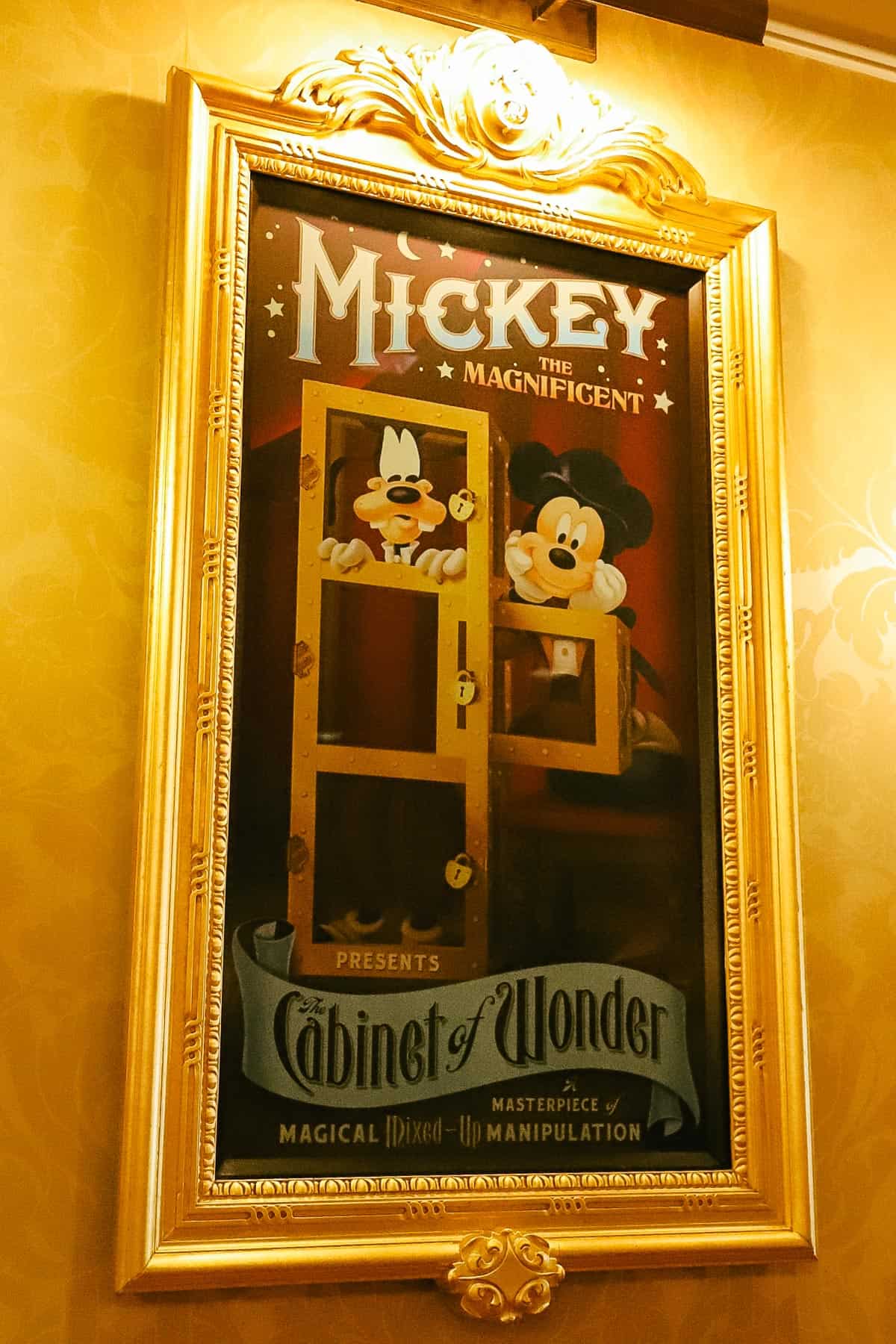 Not to spoil the magic, but Mickey meets guests simultaneously in several rooms. Fortunately, you'll be none-the-wiser as you're ushered into the next private meeting area.
Here are a few elements from the queue: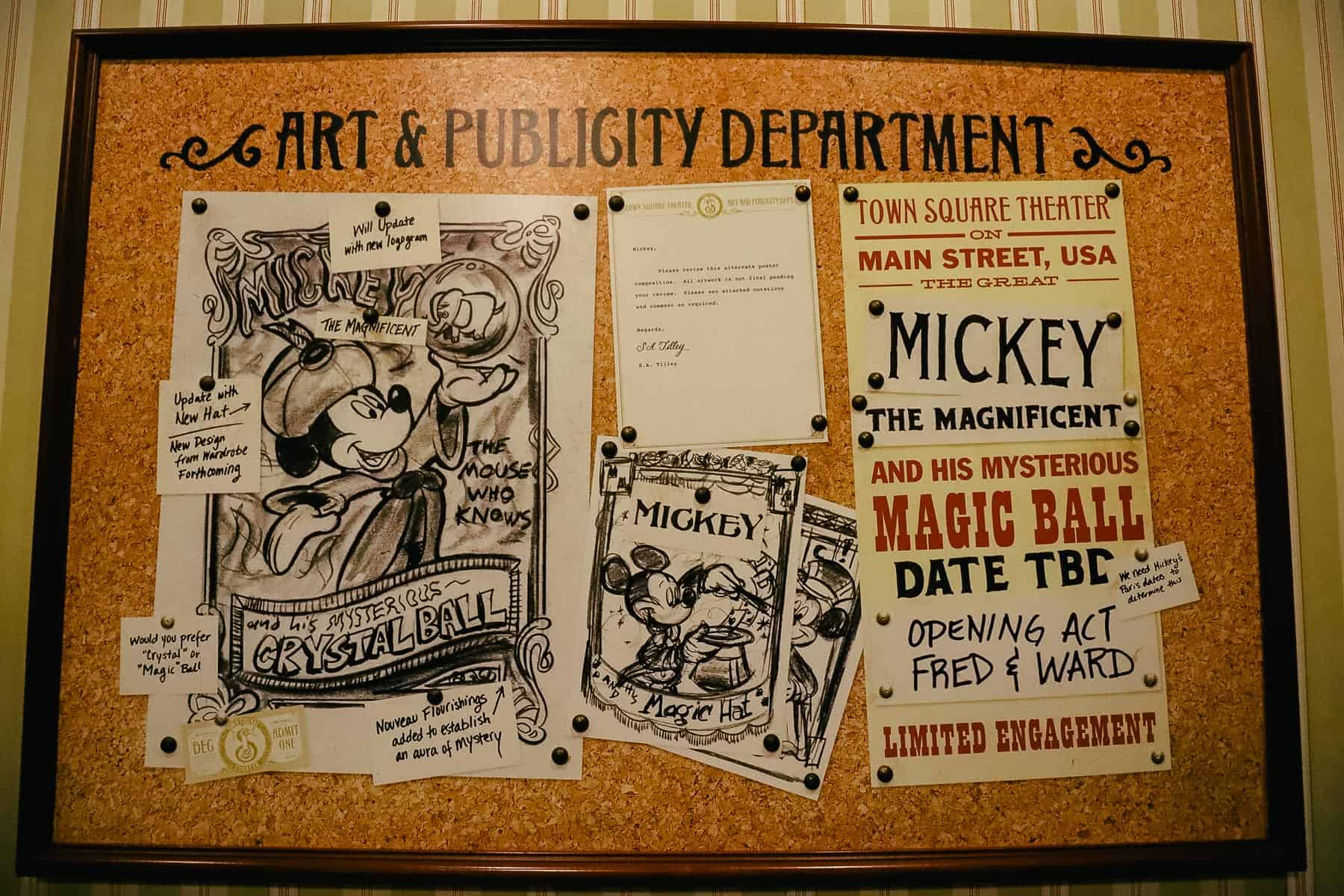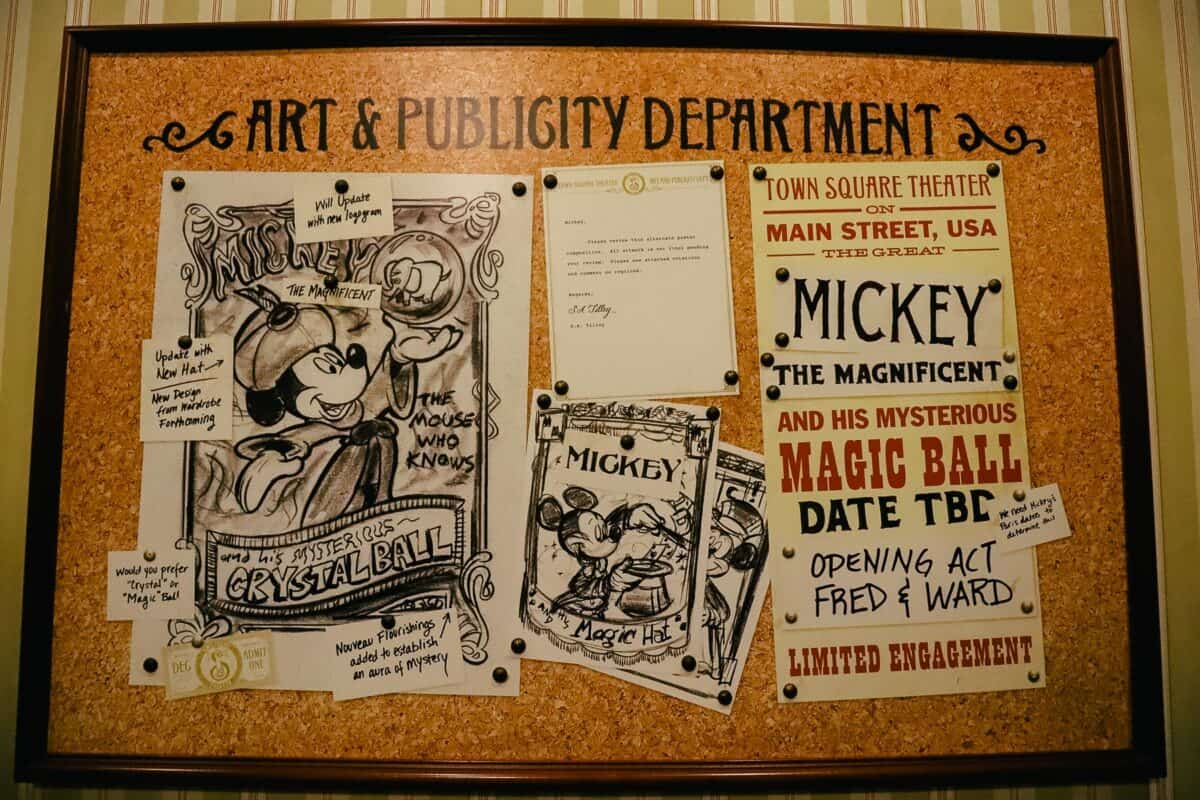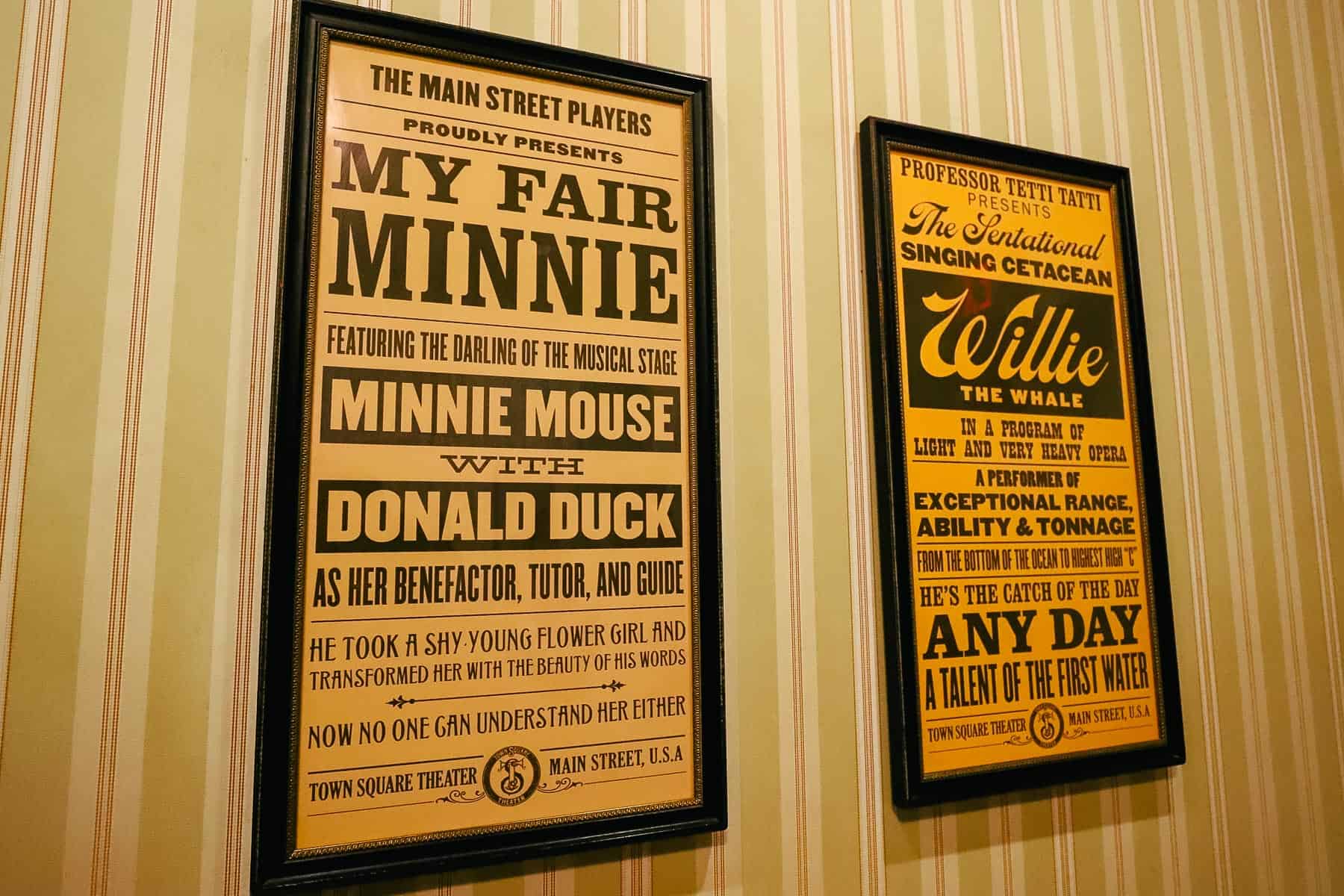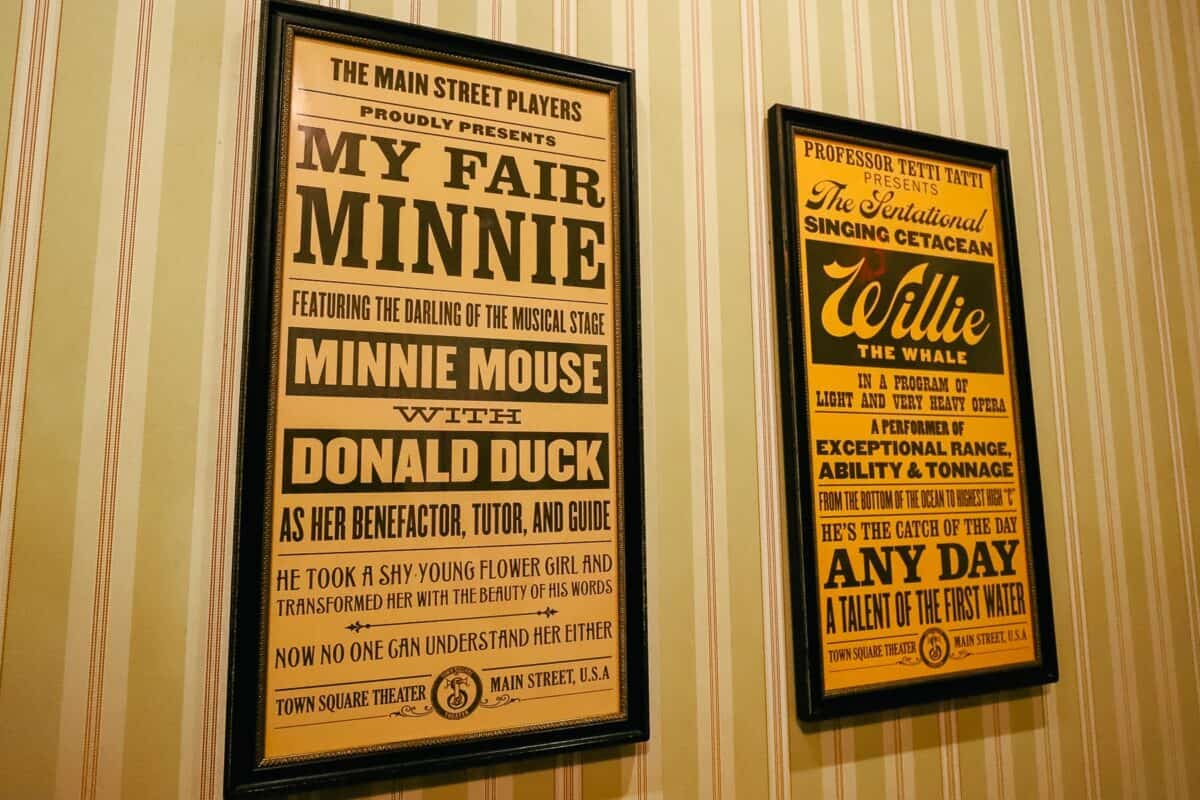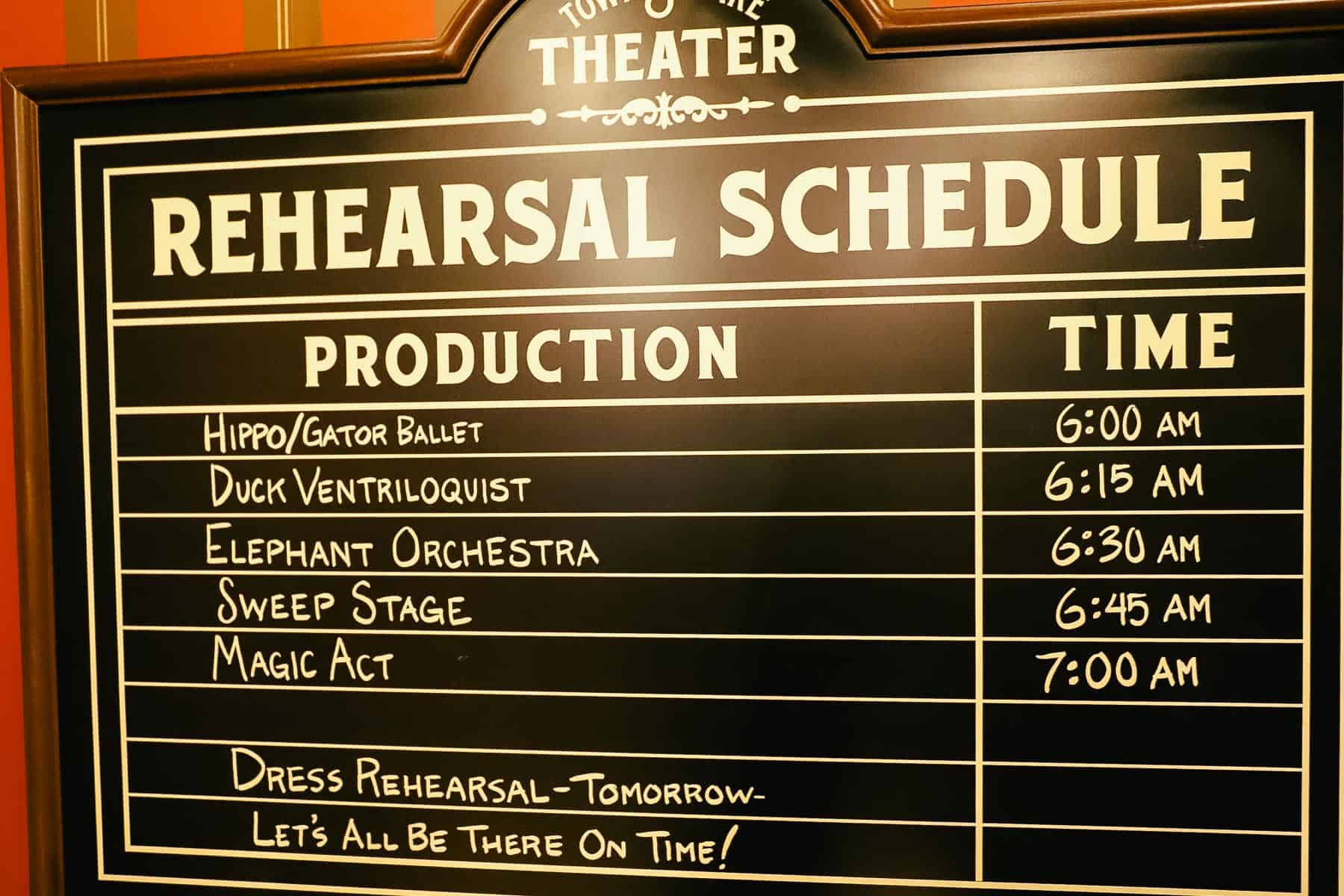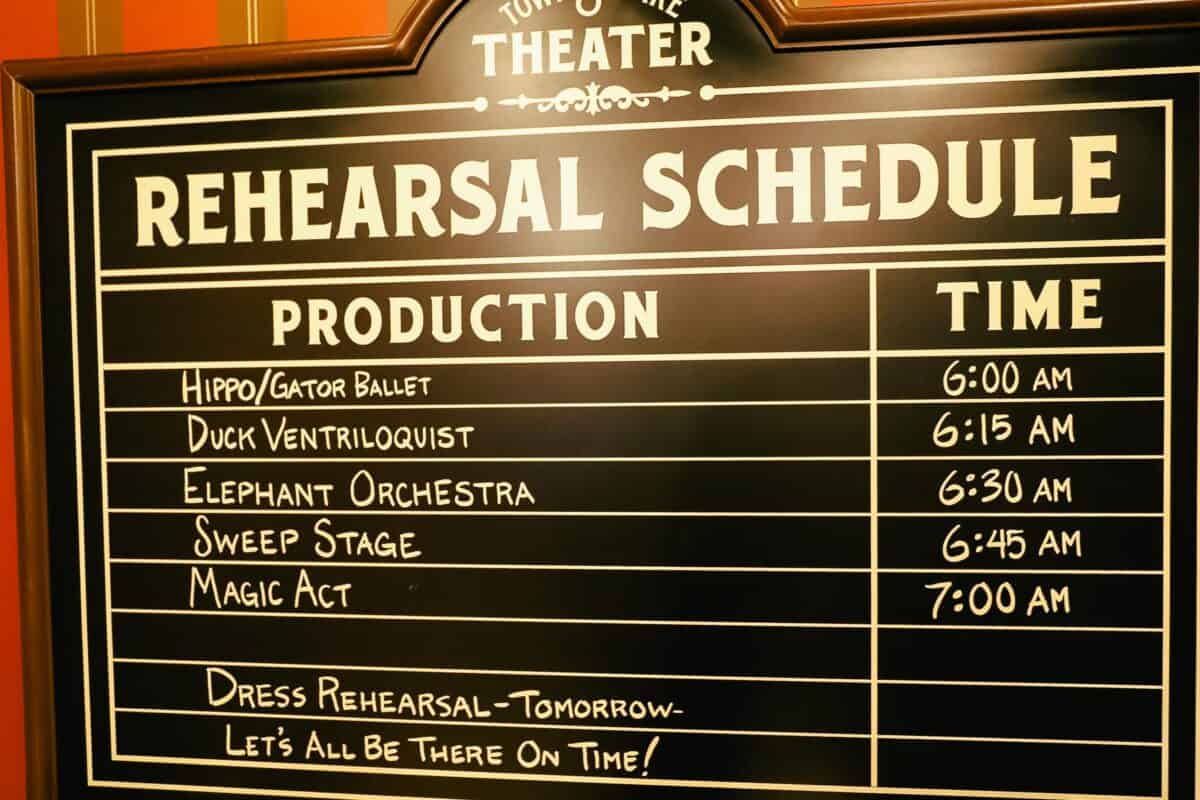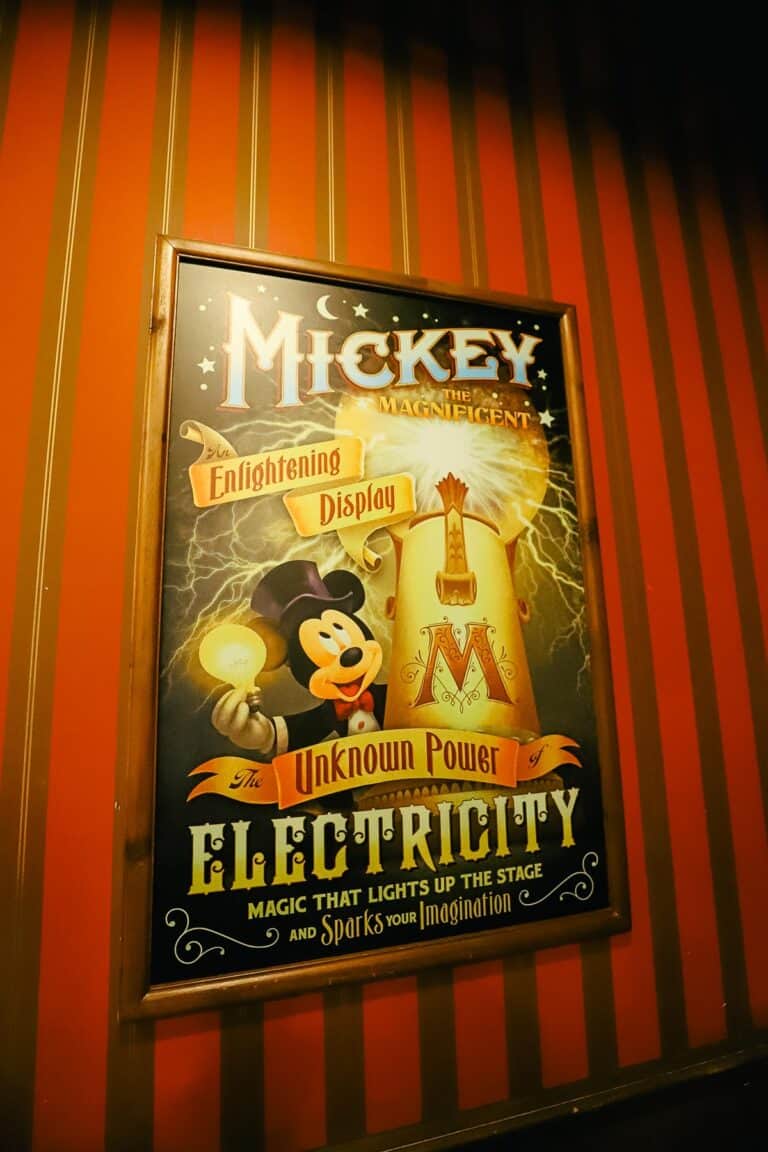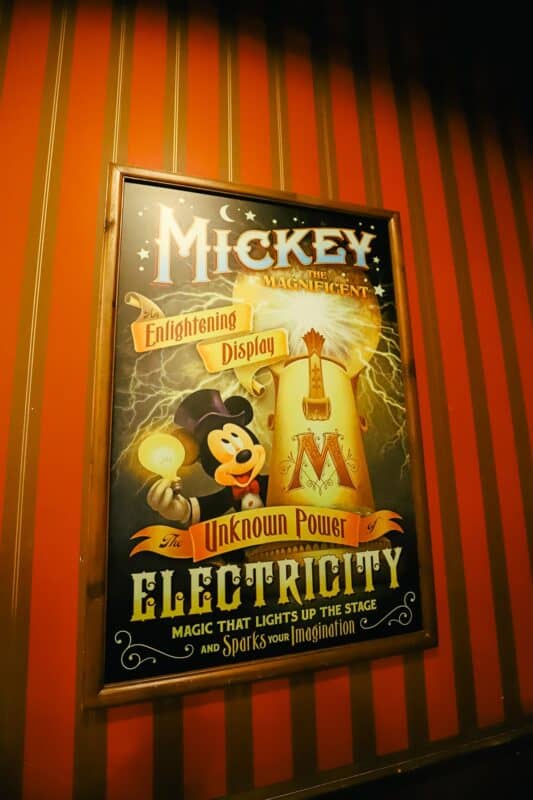 It was 4:43 p.m. when I got to meet Mickey Mouse. So overall, it was a 24-minute wait, which was pretty much in line with the posted 25-minute wait.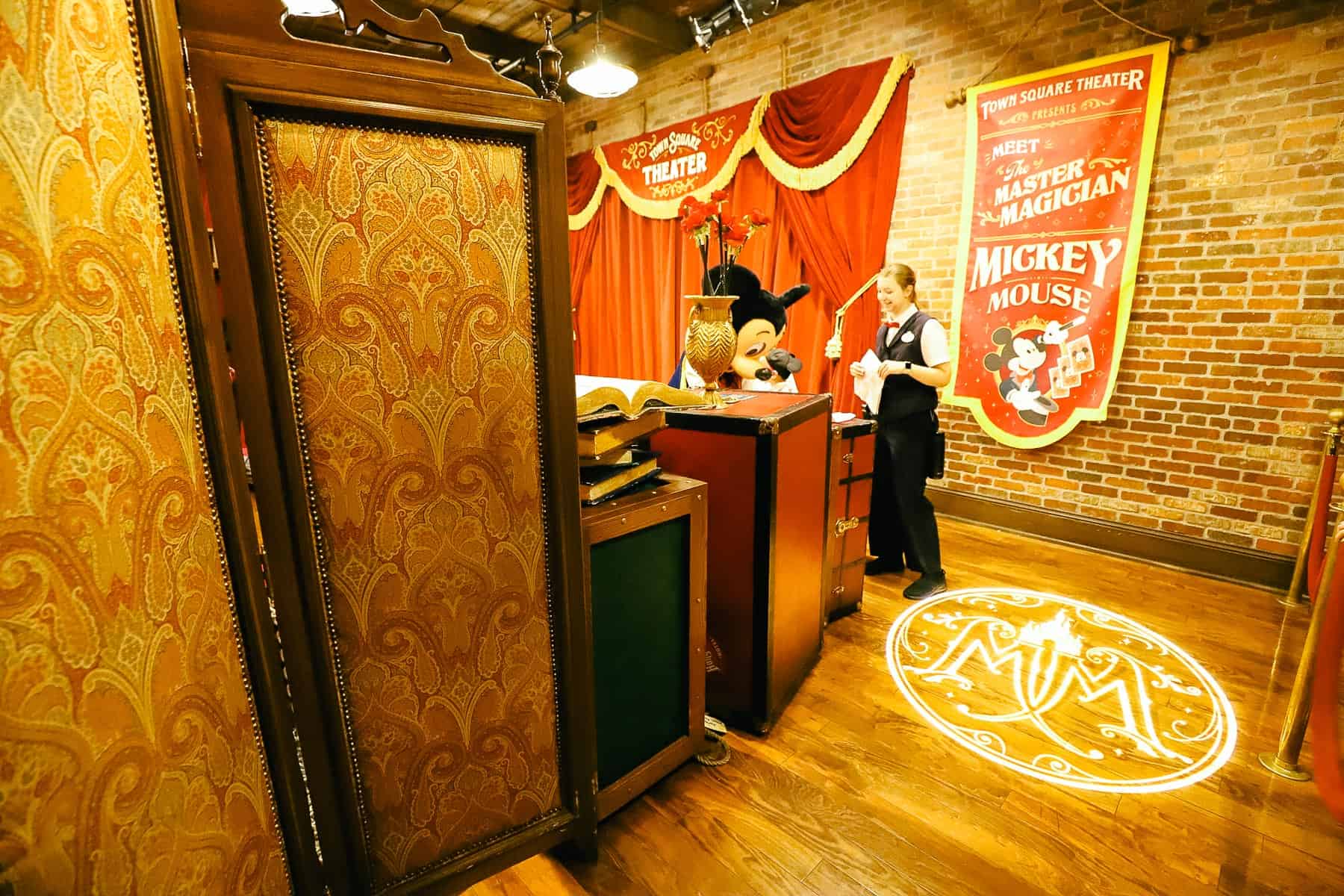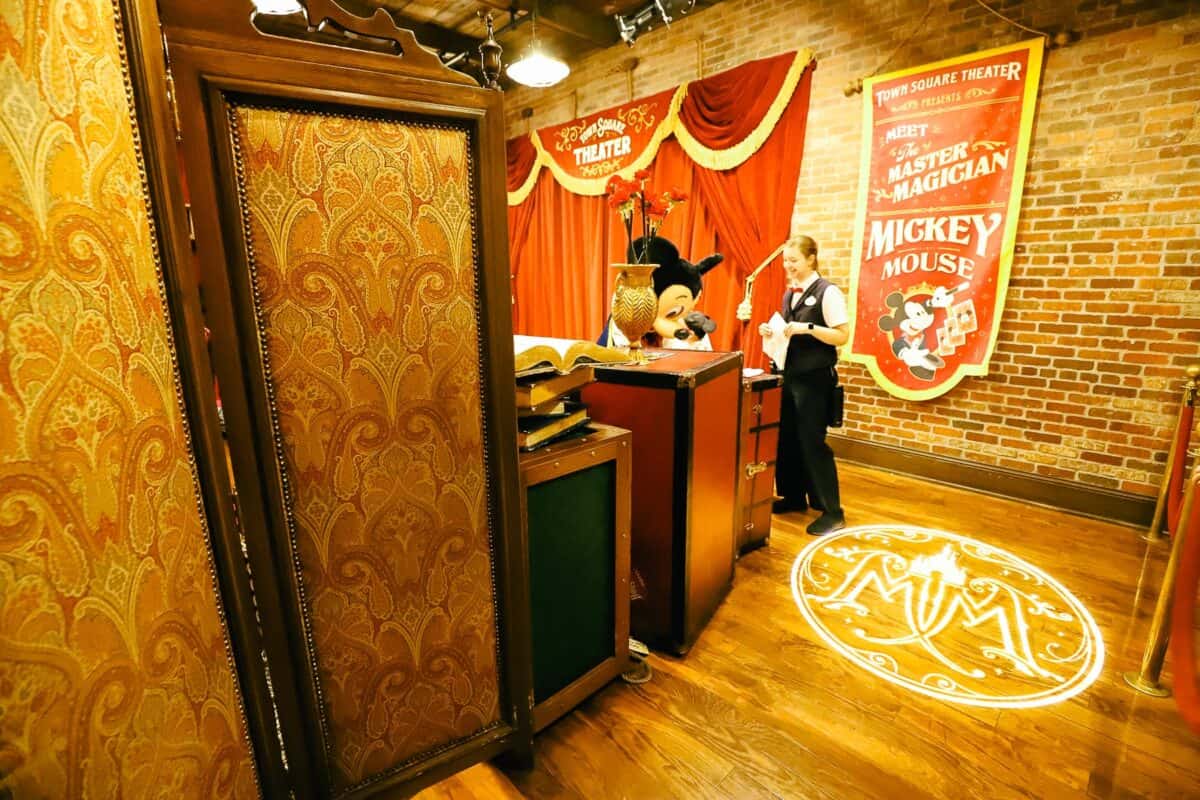 You'll notice that you've stepped into Mickey's dressing room. There are tons of props and several magicians' accessories.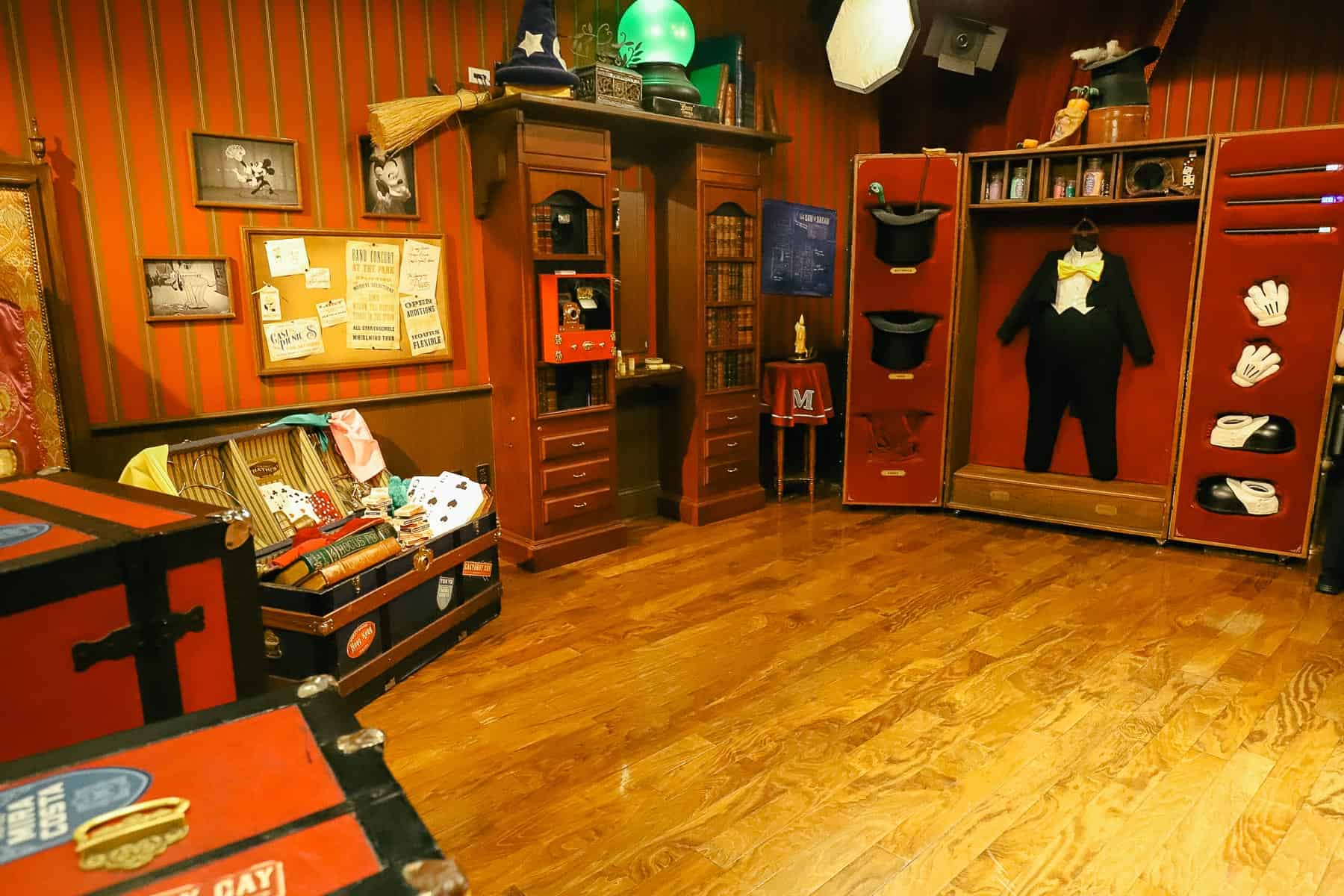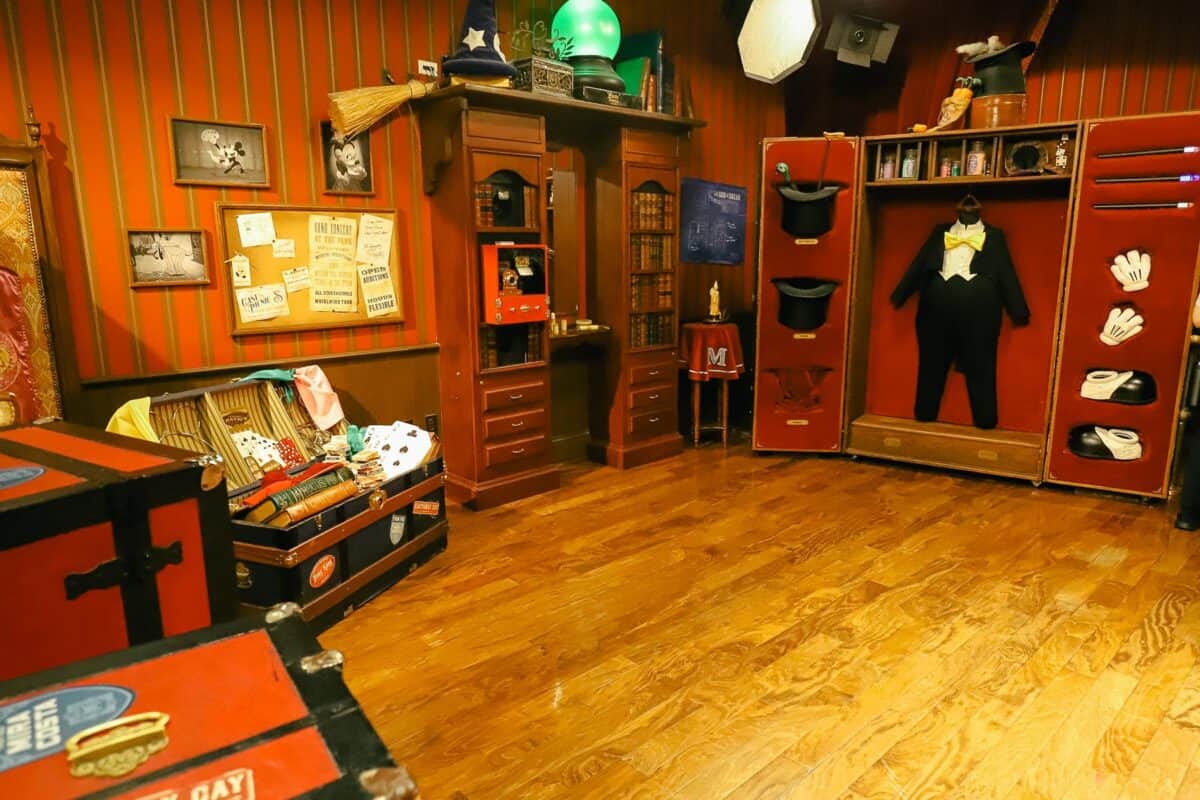 A trunk contains cards, spell books, and other magic tricks.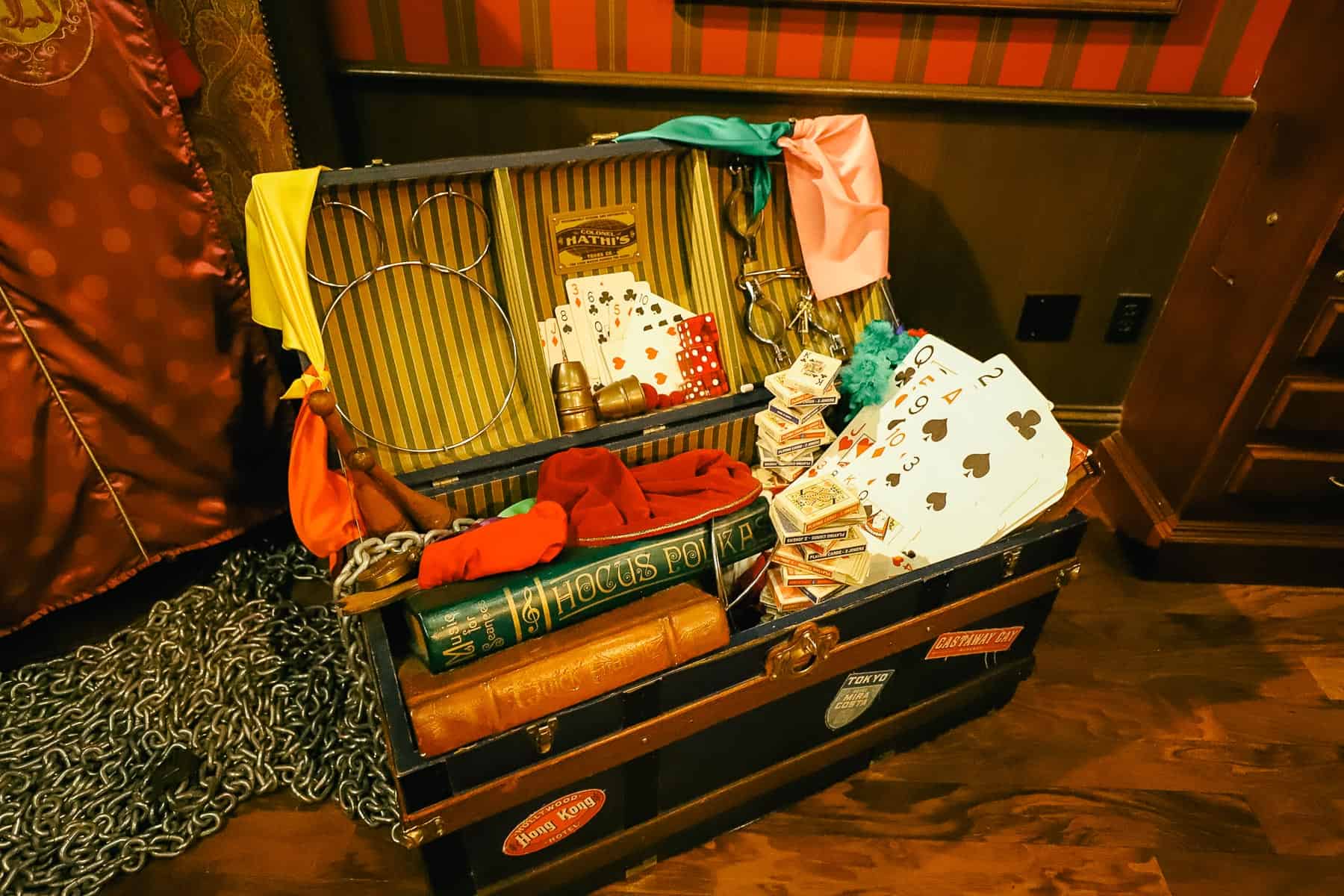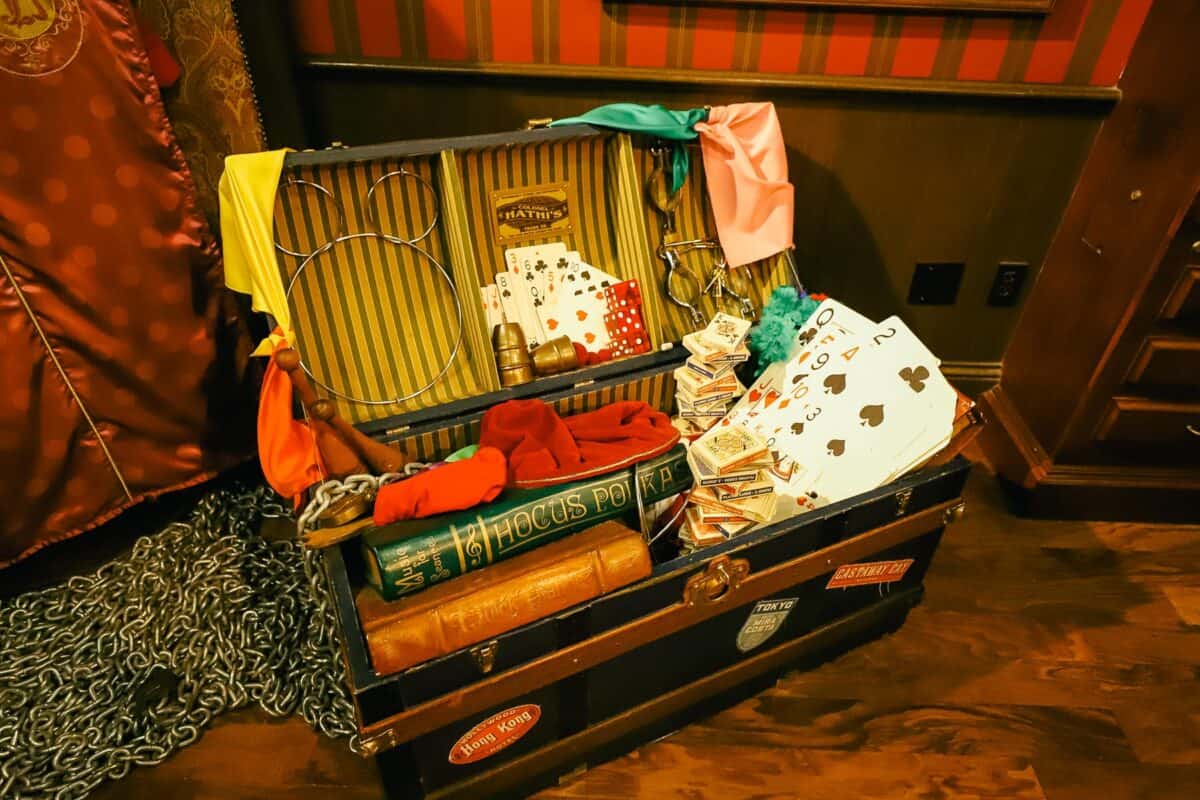 A few family photos of Mickey, Minnie, and Pluto are on display.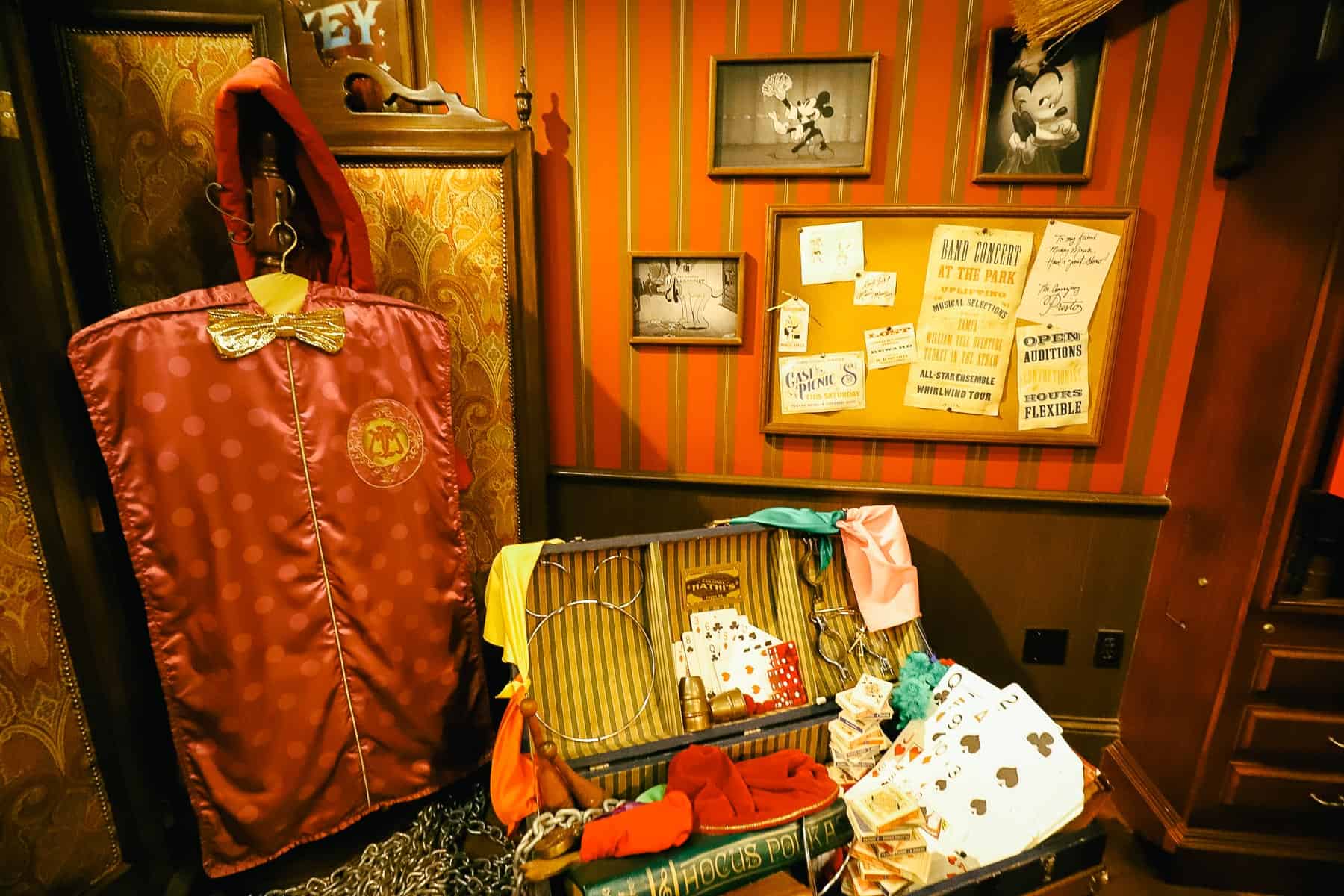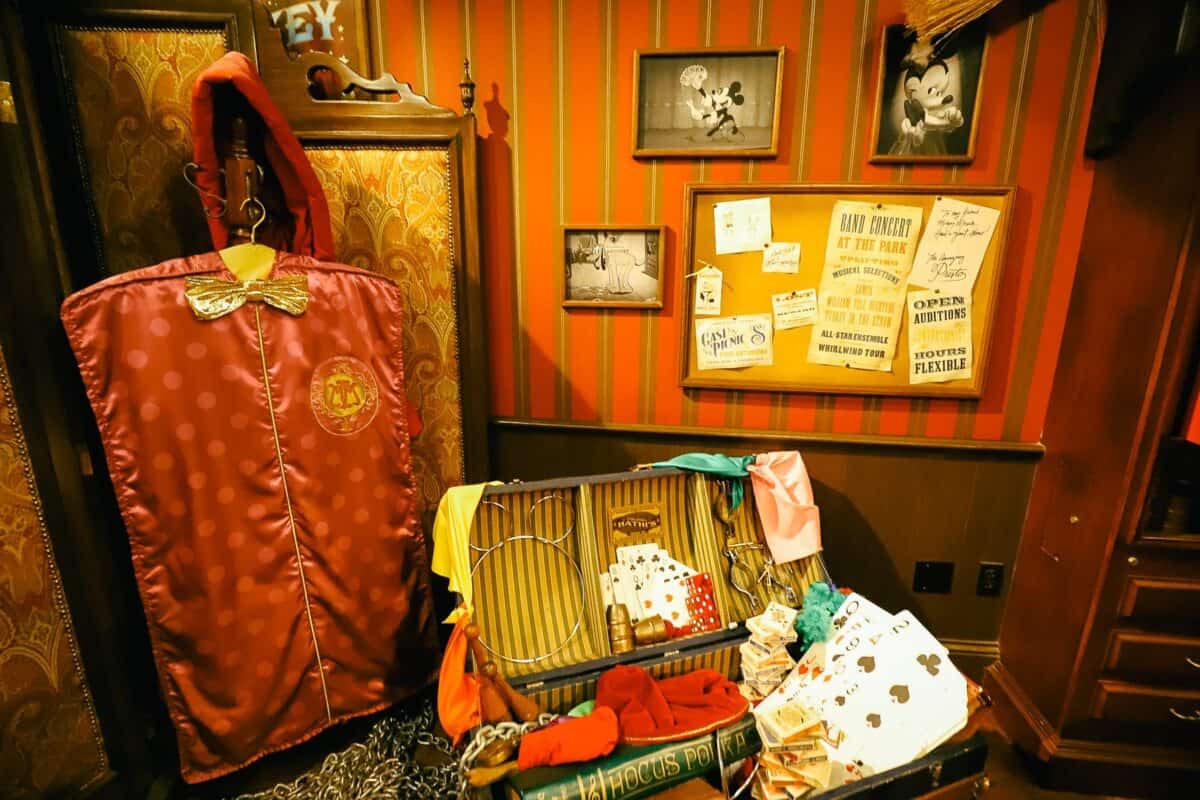 Here is the built-in photo box that will take your photo that takes the place of a PhotoPass photographer.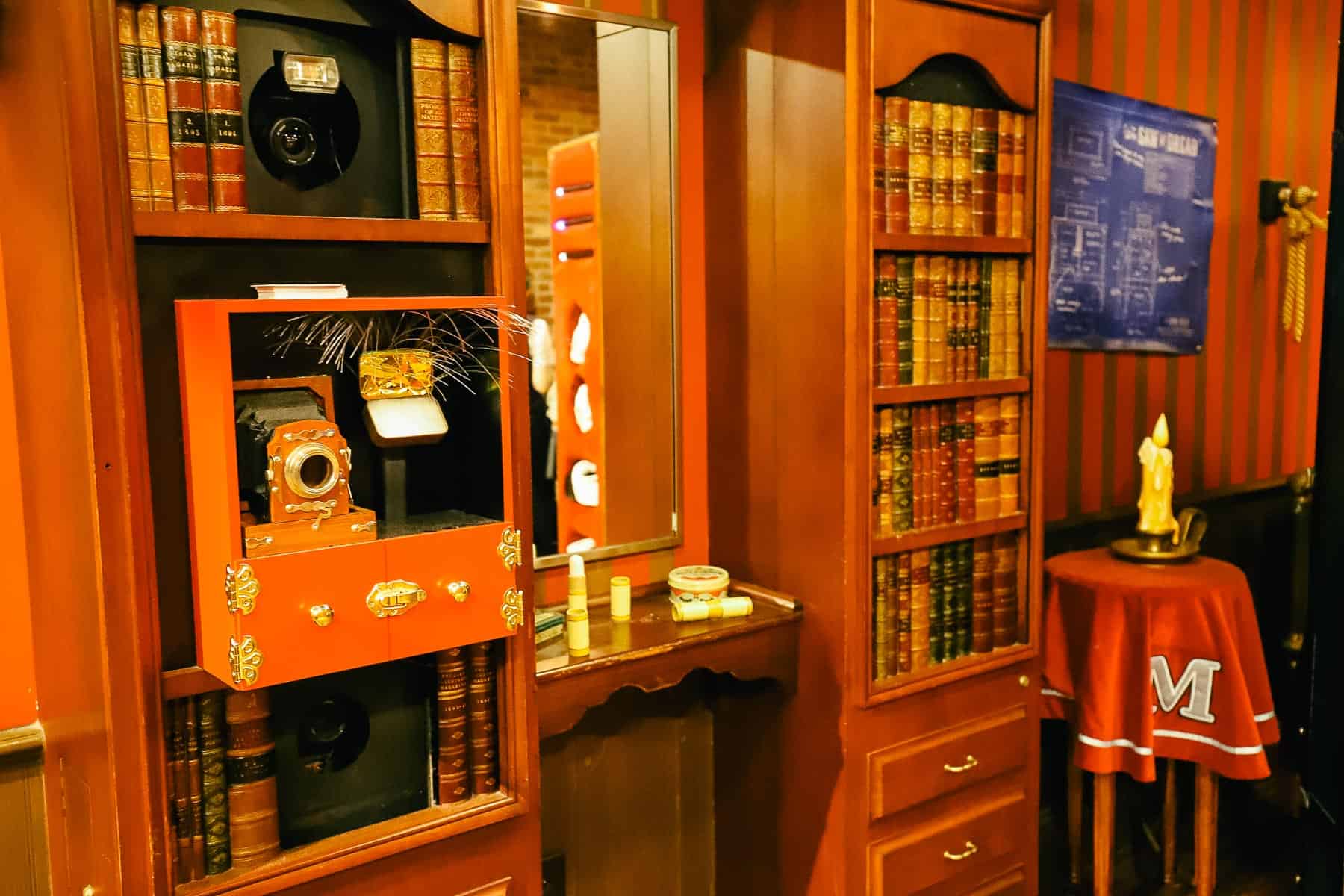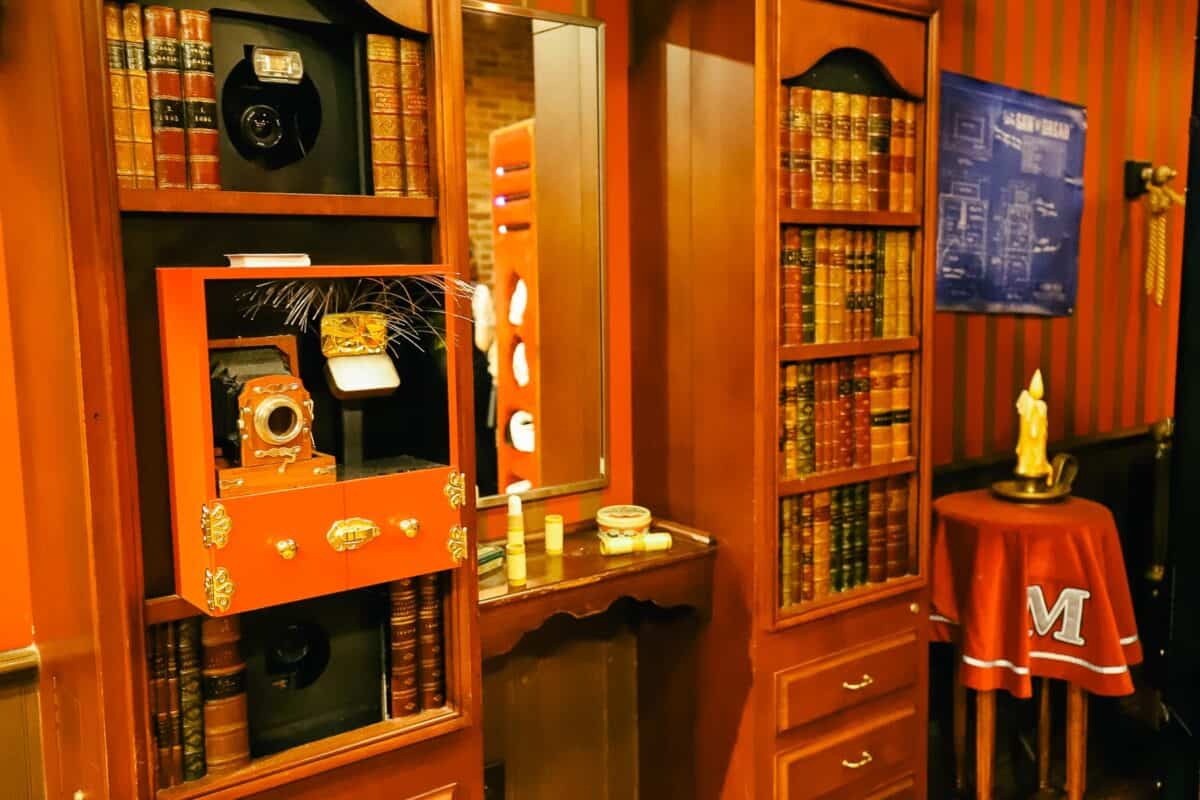 It was a huge disappointment when these boxes were installed at this character meet. They are notorious for providing terrible photos and replacing actual human jobs.
These props are fun. Mickey has a bottomless hat, one has doves, and another is missing. Surely, it's the rabbit hat.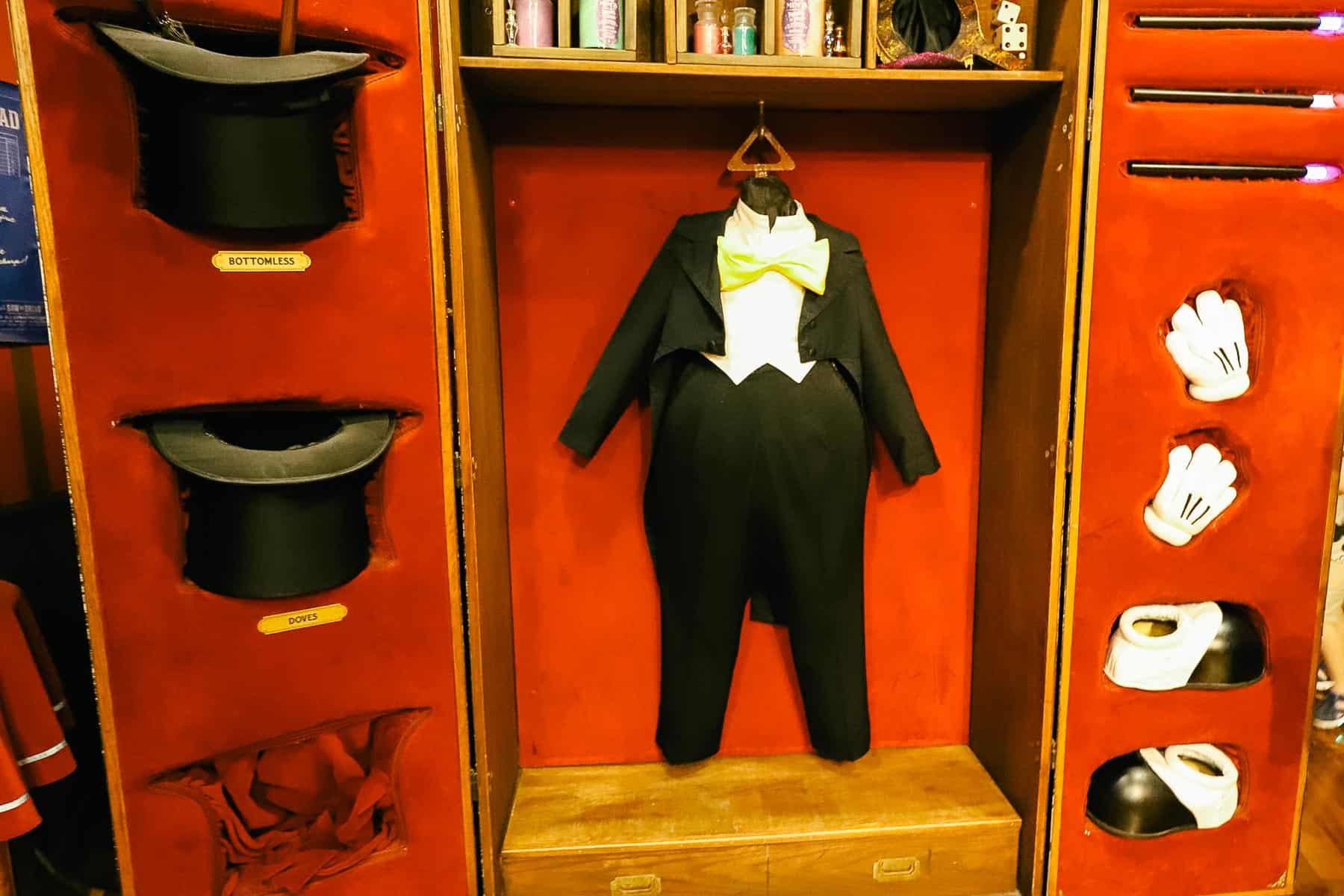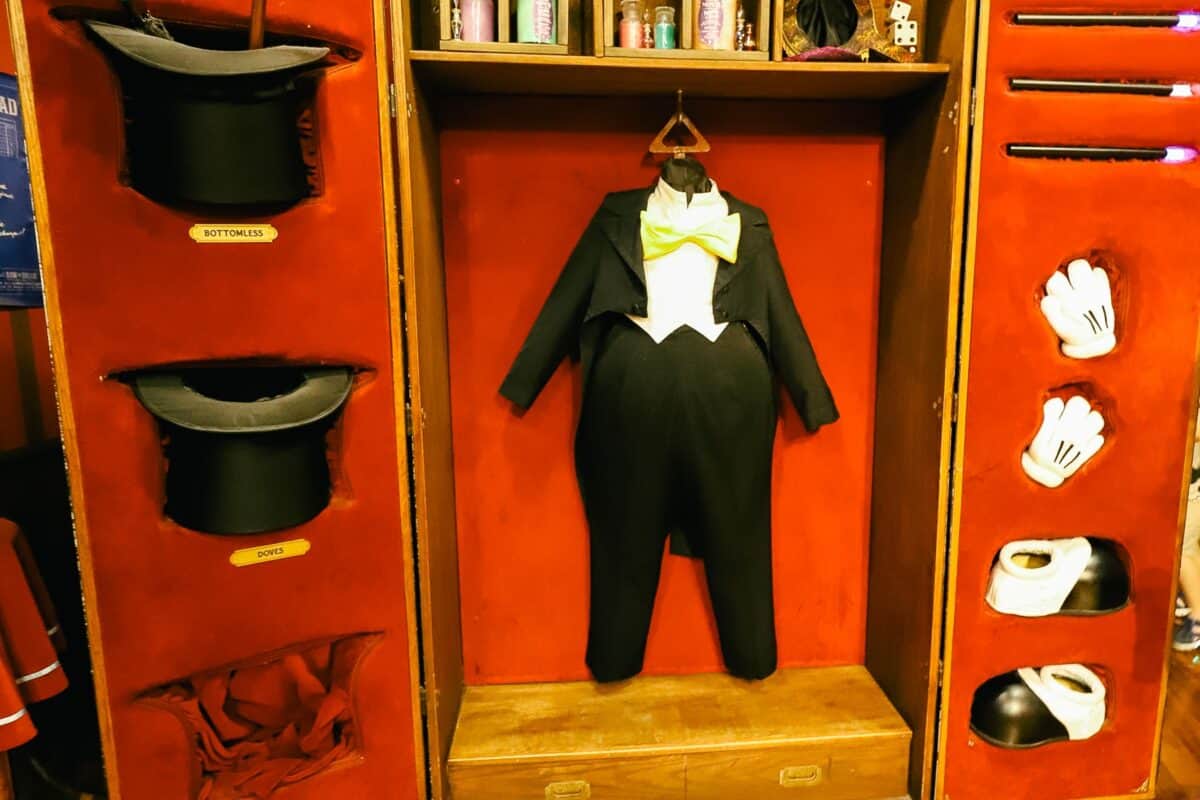 Then, of course, Mickey Mouse is waiting to greet you with a big grin and open arms.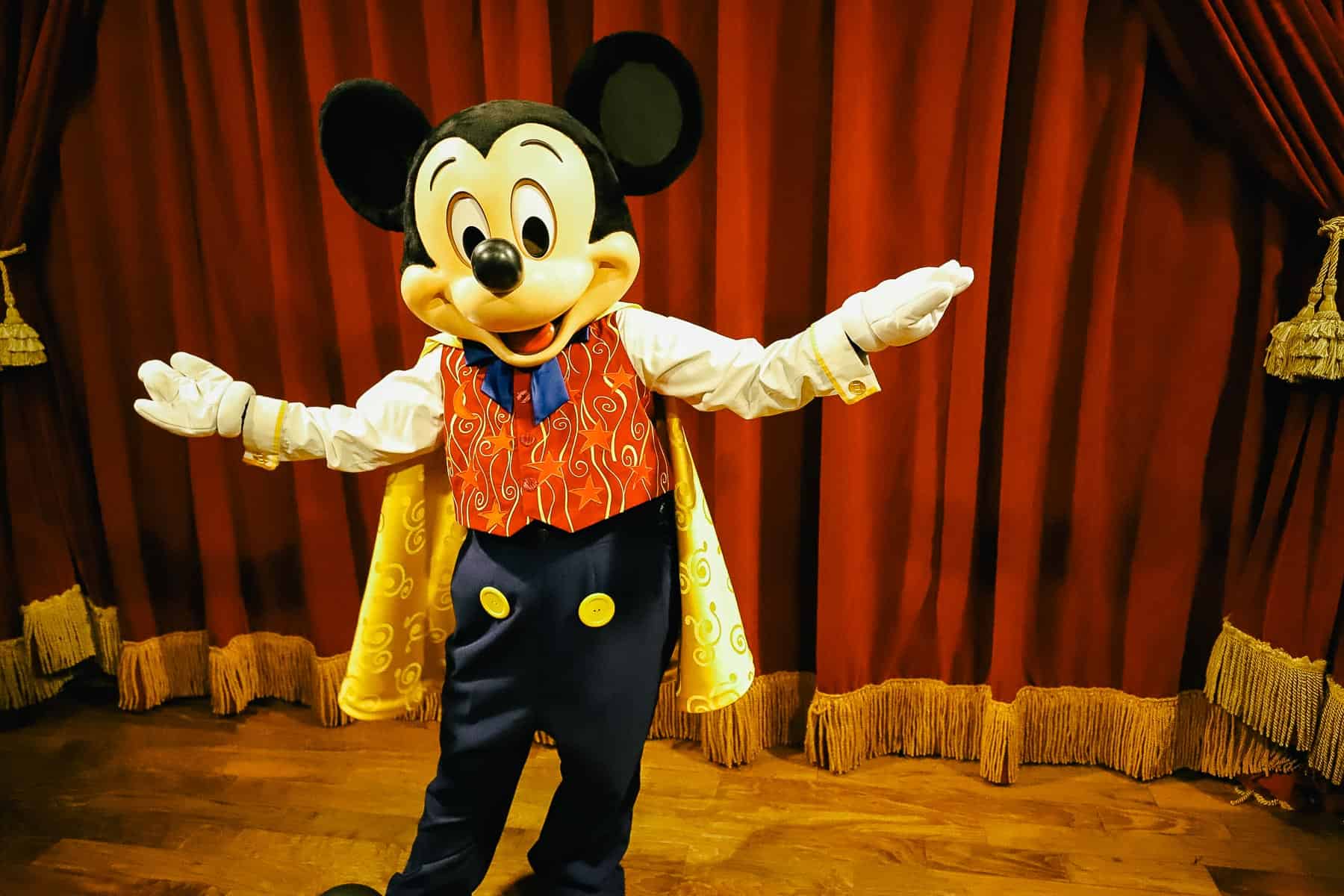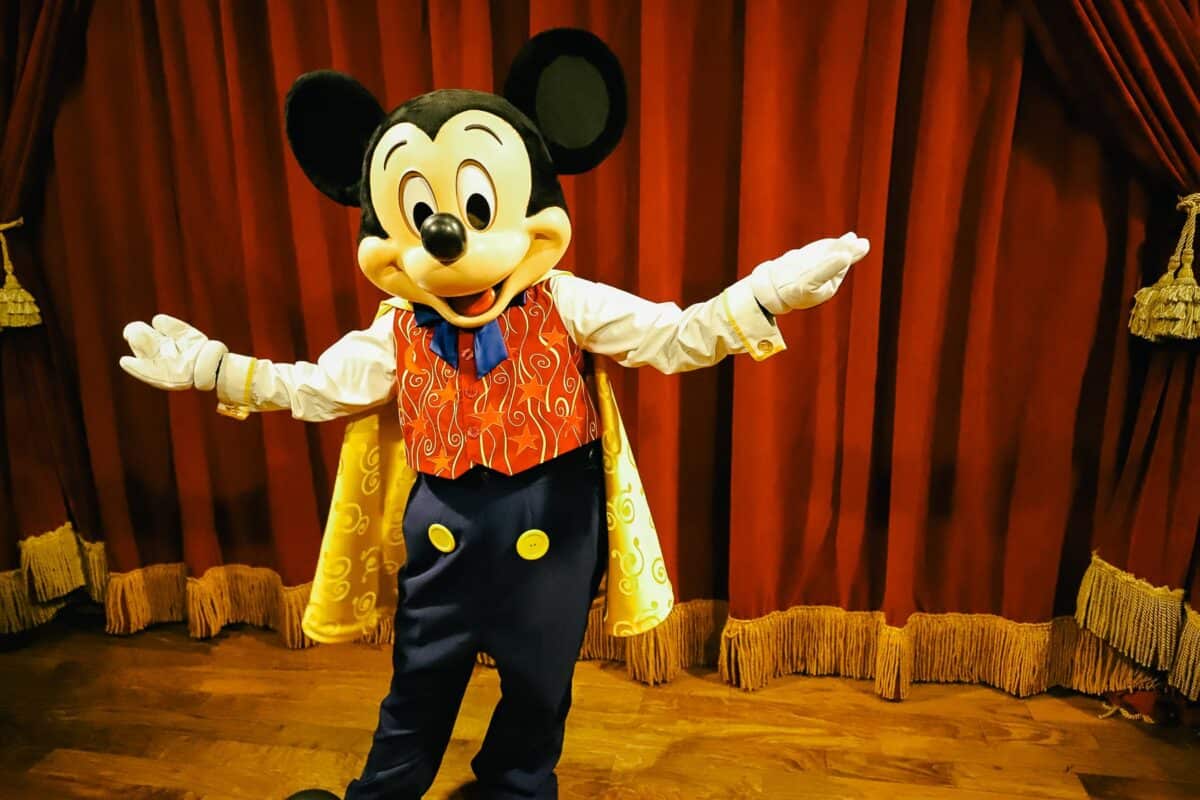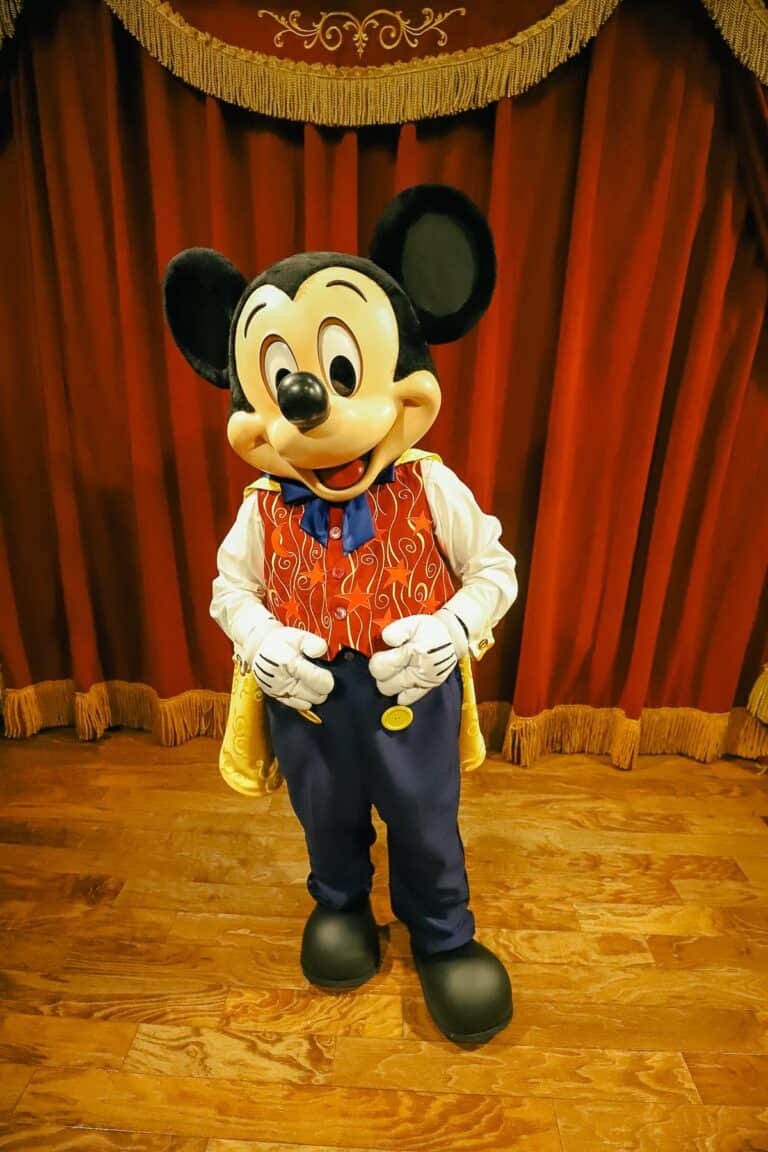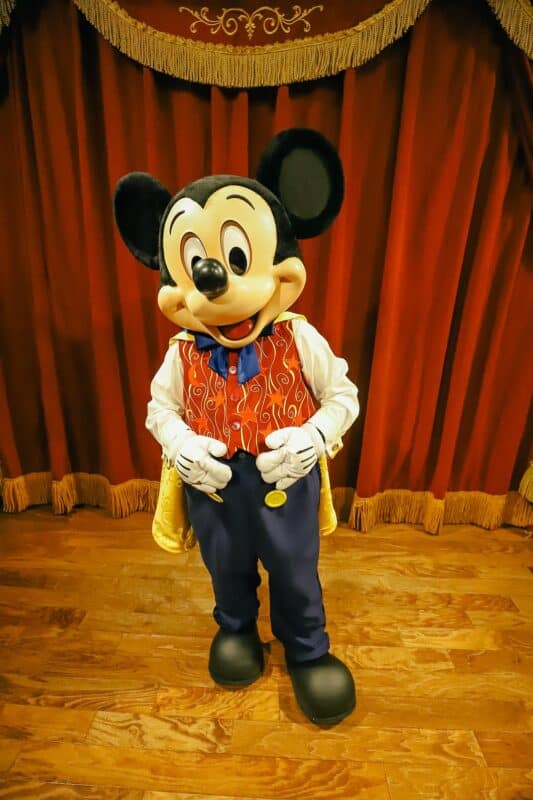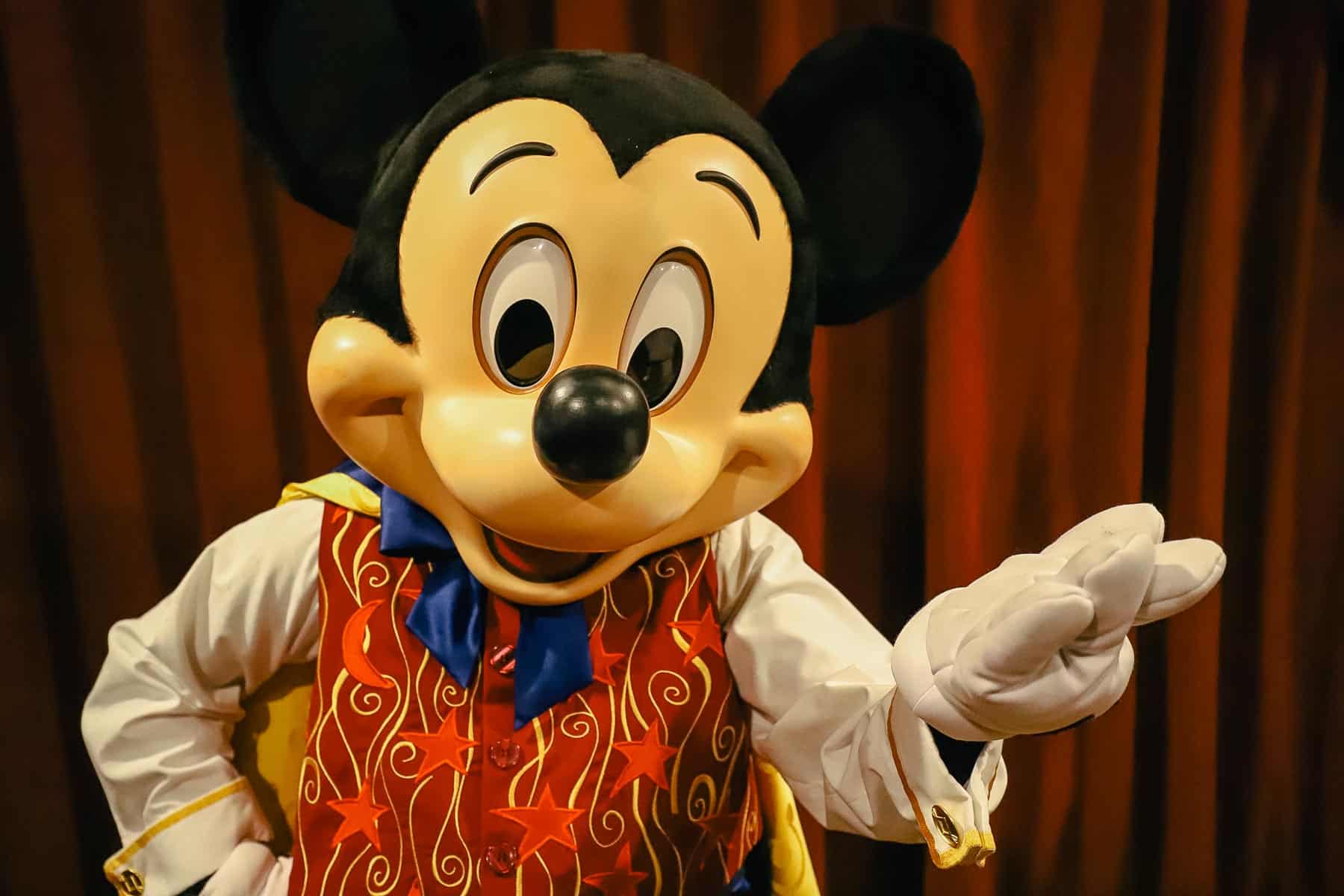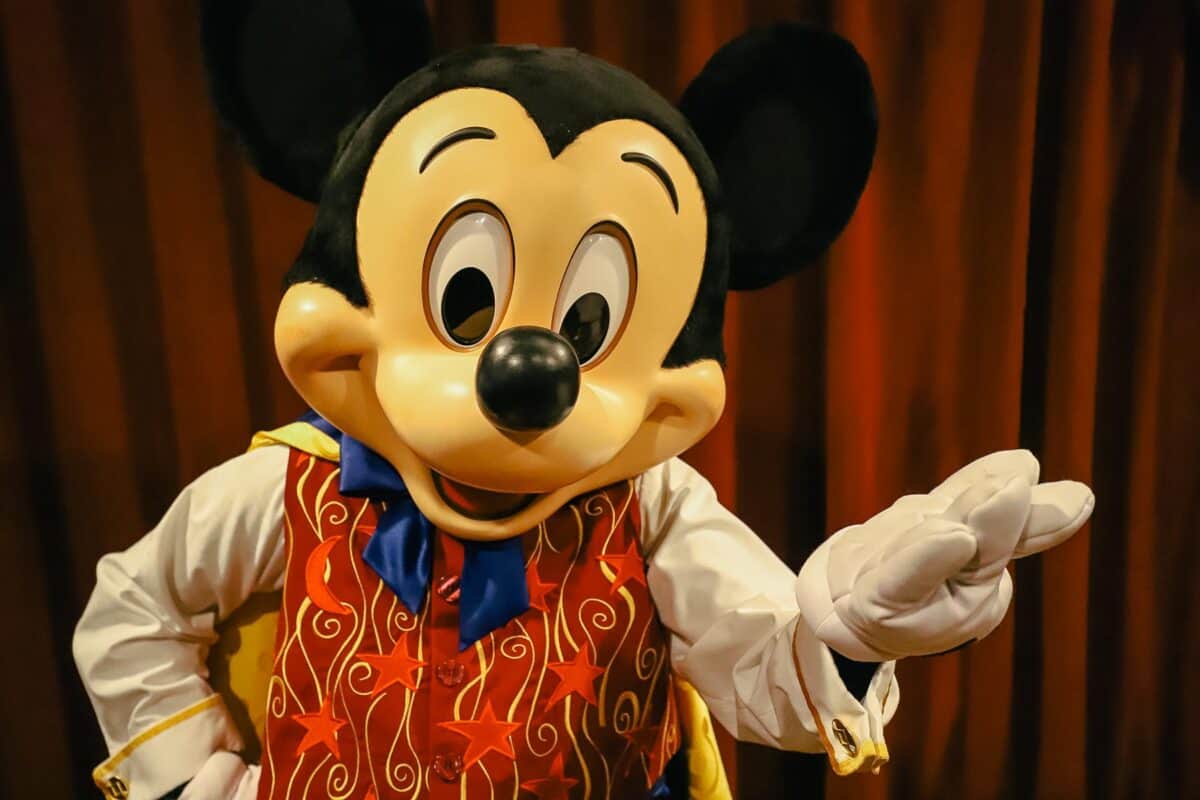 He's the best!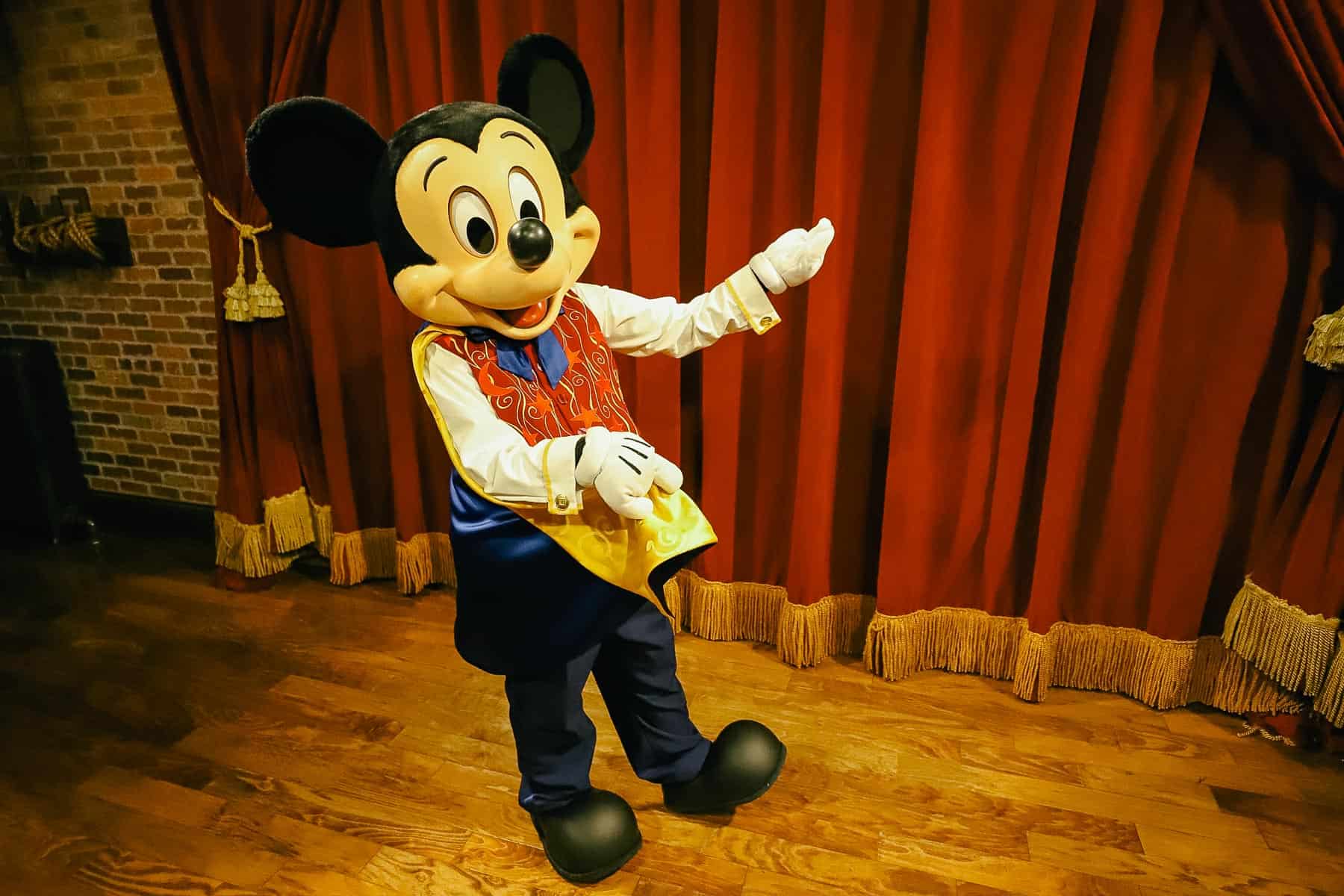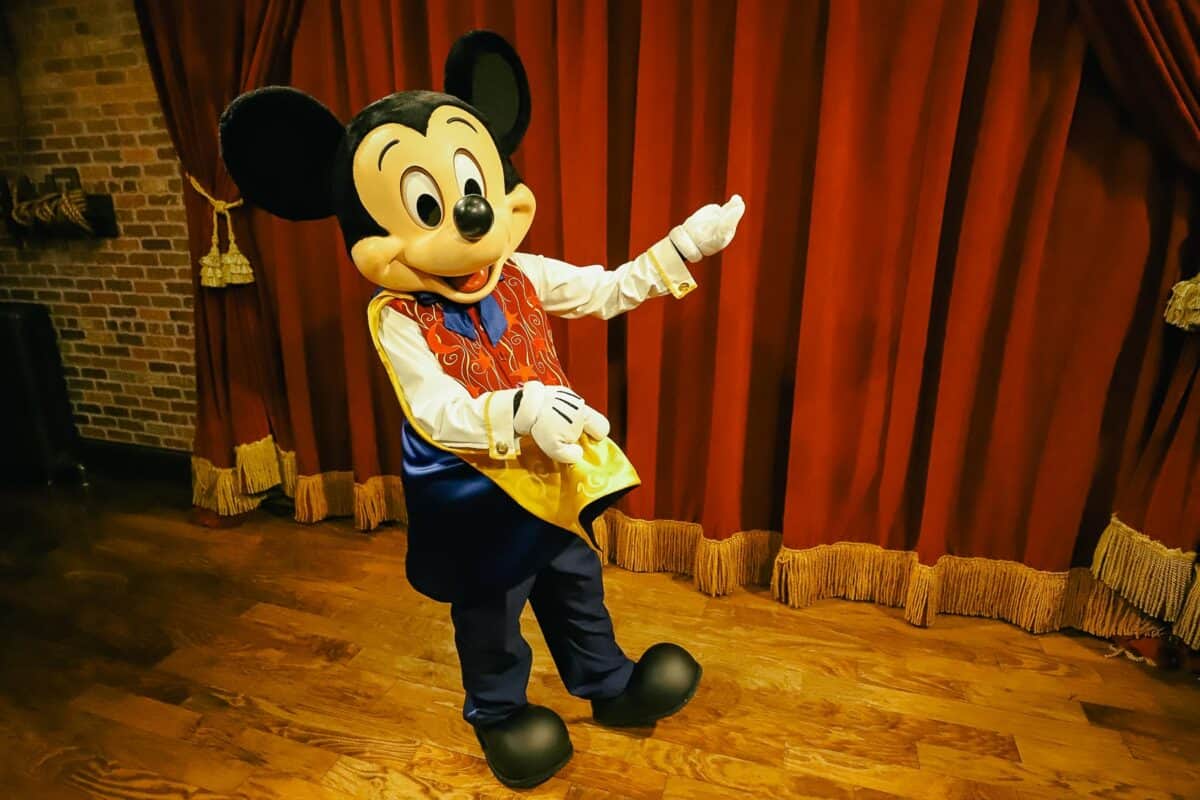 Mickey Mouse gives hugs, signs his autograph, and poses for photos. However, he is not a talking character.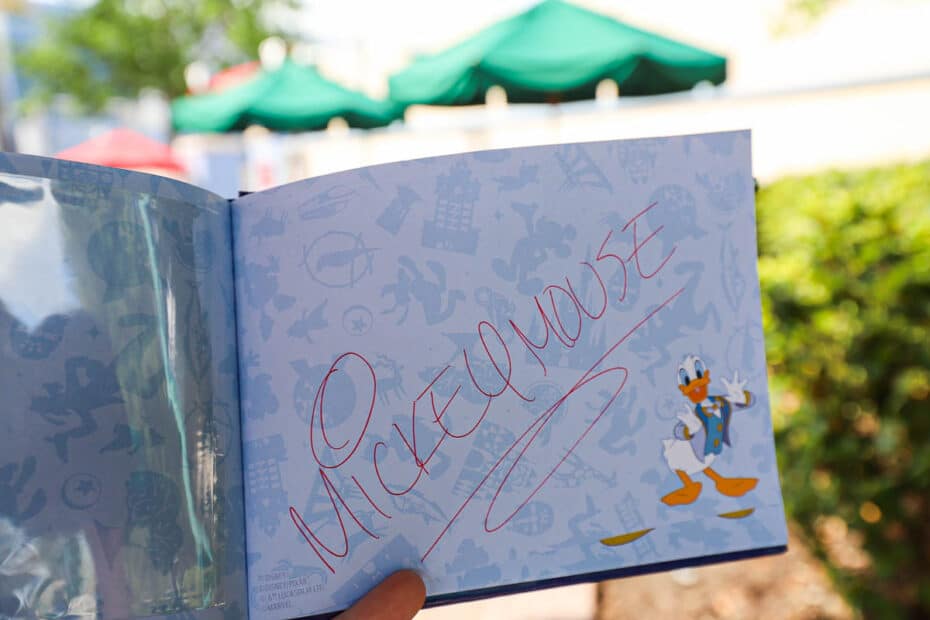 If you don't have the Memory Maker, you'll want cameras or cell phones ready to capture a few photos. Of course, you can always ask the cast member attending the meet if they can assist.
From my experience, the best time to meet Mickey Mouse is immediately after the Festival of Fantasy Parade or the evening fireworks. Many guests are drawn away from attractions and character meets during these times, so the wait times usually drop significantly.
You could find a place to watch either event near the entrance of Town Square Theater. Then, as soon as the parade passes or the fireworks conclude, head inside to meet Mickey. Wait times should be minimal.
With that said, anytime to meet Mickey Mouse is a good time. He's genuinely one of a kind.
If you're hoping to meet other characters on your vacation, we have a list that links to every character meet available. It includes a list of each character by the park.
Here are our character guides by park:
Or you might enjoy these other meets:
In the Comments
Are you planning to meet Mickey Mouse at Magic Kingdom? Is this a tradition for your family when you visit the parks?
Planning a Walt Disney World or other Disney Destination vacation?
Our friends and travel partner, Firefly Travels, excels at doing Disney differently. You can fill out a plan your trip form on their website, and someone will reach out shortly to discuss the specifics.