Meet Mickey Mouse at Magic Kingdom (Town Square Theater)
Meeting Mickey Mouse at Magic Kingdom is a must-do for most families during their visit to the park. Thankfully, Mickey Mouse is once again greeting guests at the Town Square Theater location.
In this article, we'll discuss the details of the Mickey Mouse character meet at Magic Kingdom. In addition, I'll provide a few tips for the best time to meet him.
First of all, Mickey Mouse formerly met as a magician at Magic Kingdom. However, during Disney World's 50th-anniversary celebration, you can see him in his special celebration outfit.
And he is so cute!
This article was updated on May 29, 2022.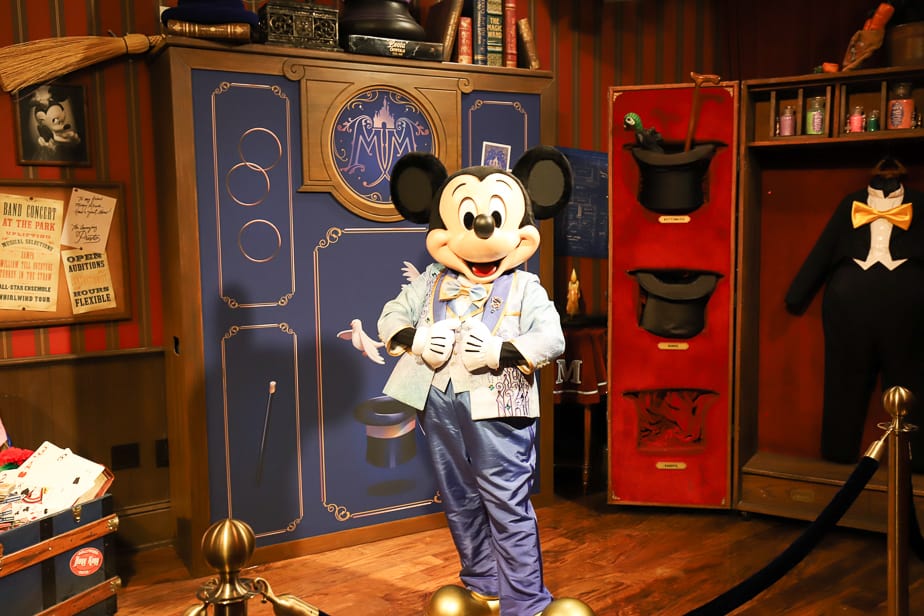 Town Square Theater is located immediately inside the entrance of Magic Kingdom. The theater will be to your far right when you enter the park.
In the past, this location was also home to Tinker Bell's character meet. Hopefully, we will see her return to this location as Disney continues to restore traditional character meets.
Mickey Mouse's wait times are posted outside the entrance of the theater.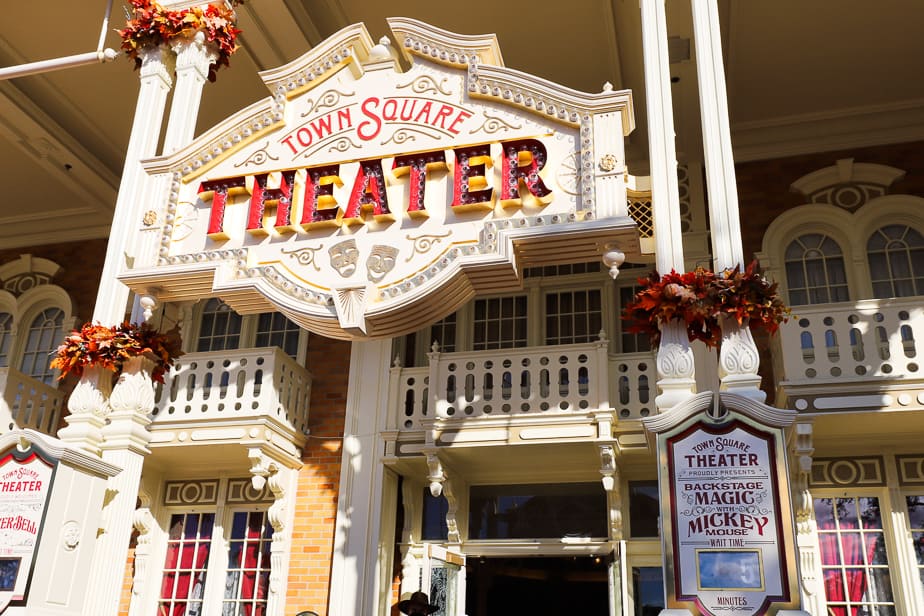 Town Square Theater is gorgeous on the inside.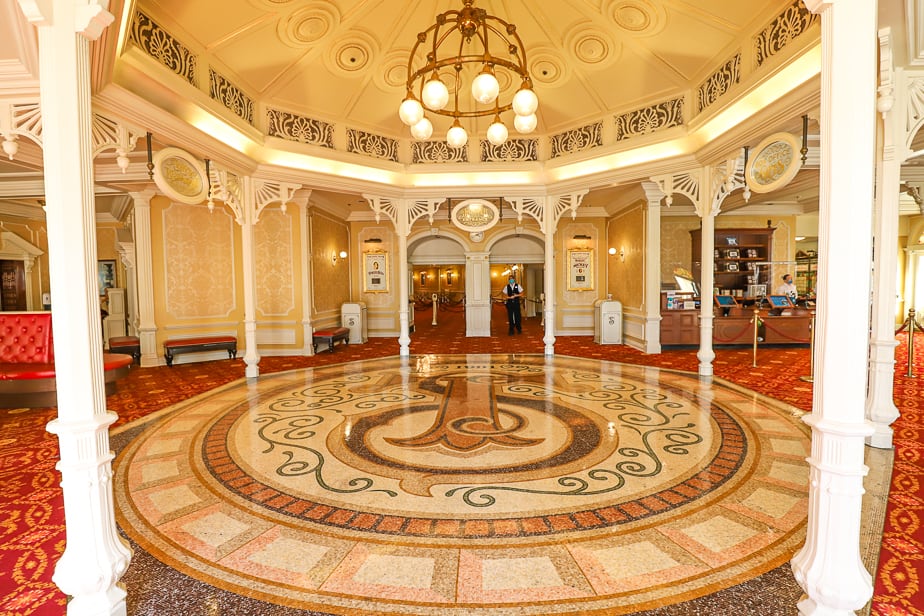 The queue for Mickey Mouse's meet begins inside the theater past the foyer. It's to one's liking that this meet is in an air-conditioned space.
Eventually, you'll make your way into a series of smaller lines in private rooms. Not to spoil the magic, but there are typically several rooms where Mickey Mouse meets guests simultaneously.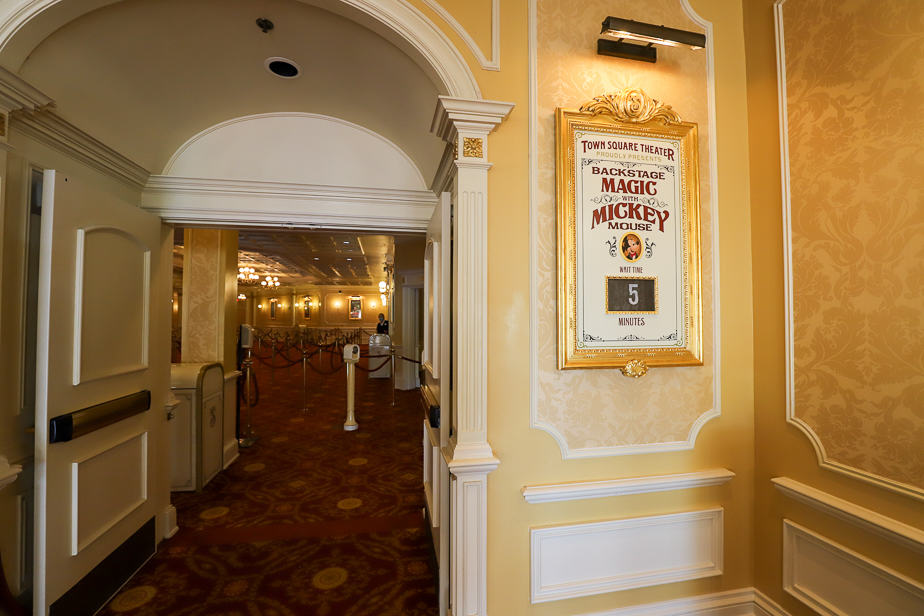 Fortunately, you'll be none-the-wiser as you're ushered into the next private meeting area.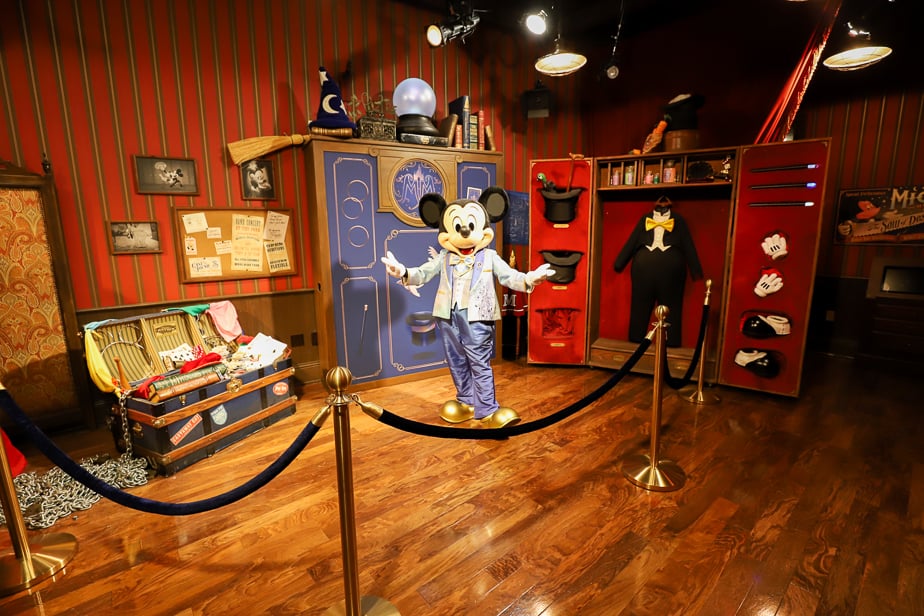 Since traditional character meets have returned, the ropes have been removed. You can walk right up and hug Mickey.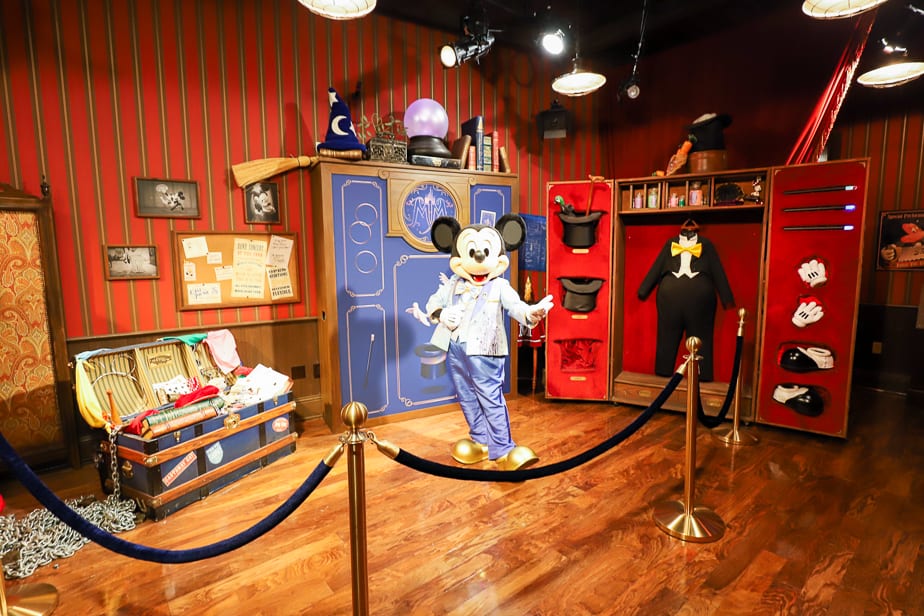 Additionally, you can get his character autograph.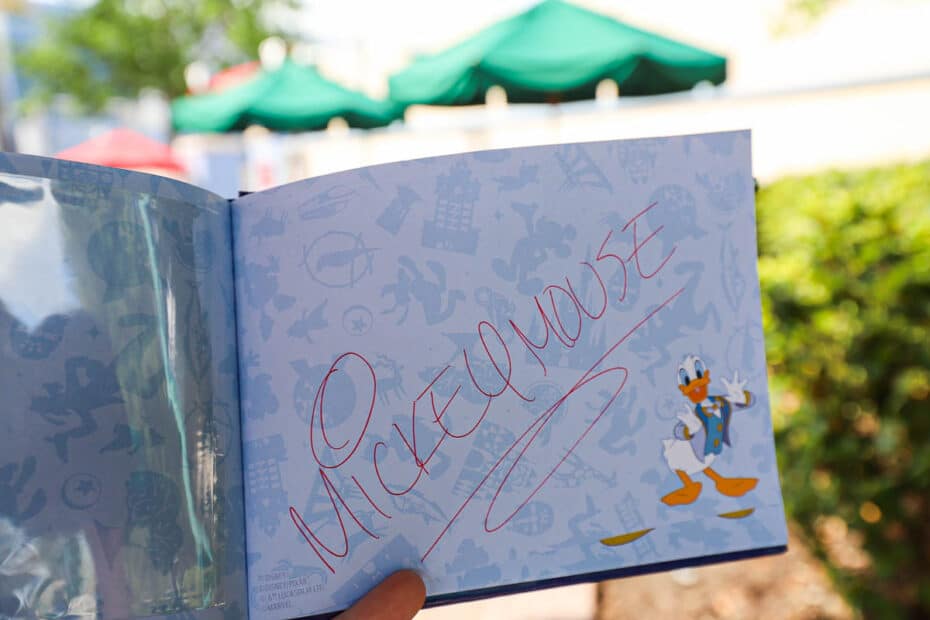 Instead of a PhotoPass photographer being present at this meet, you might run into the dreaded photo box. They were recently installed at this character meet and are notorious for providing terrible photos.
You'll want to have cameras or cell phones out and ready to capture decent pictures.
Mickey Mouse meets daily at Town Square Theater from 9:00 a.m. until 10:30 p.m. You can check the exact timing for the day of your visit on the My Disney Experience app or here on Disney's site.
Usually, the best time to meet Mickey Mouse is during the Festival of Fantasy Parade or during the evening fireworks. During these times, many guests are drawn away from attractions and character meets, so the wait times usually drop significantly.
You could also find a place to watch the parade near the entrance of Town Square Theater. As soon as the parade passes, head straight inside to meet Mickey. Wait times should be minimal.
Related: Festival of Fantasy Parade with Route
Hopefully, you now have a good idea of where and when to meet Mickey Mouse when visiting Magic Kingdom. I highly recommend taking the time to stop in and say hi to him at some point during your day.
If you're hoping to meet other characters on your vacation, we have a list that links to every character meet available. It includes characters by each park or individual meets.
Related: Disney Parks Characters
Or you might enjoy these other meets:
Are you planning to meet Mickey Mouse at Magic Kingdom? Is this a tradition for your family when you visit the paks? I know it is for mine.