Visiting Walt Disney World During Easter? Don't Miss These Extraordinary Eggs at the Resorts!
In this article, we provide a list of where to find each and every Easter egg display at the Walt Disney World Resorts.
Before moving to the area, we had to travel to Walt Disney World around school schedules, which meant we were always here for Spring Break. When timing aligned, those visits meant a trip to the resorts to see their Easter egg displays.
Of course, the eggs are all works of art. But as usual, we found the most fun in the overall experience. It wasn't necessarily just seeing the eggs that talented chefs had created.
It was taking a break from the parks, slowing down, and spending time with family. That time was not spent standing in line or staring at our phones.
For those of you who have visited the resorts, you can probably remember the fresh smell when you first entered the lobby. Or one of the greeters at the entrance might have welcomed you back home.
Wait! They said, "welcome home." We're not staying here.
Whether you're staying at the resort or are only there for a brief visit, it's all the same. You are home.
If you've been following along, you know we've already toured every egg display at the Walt Disney World Resorts individually. But I wanted to create a comprehensive guide that lists each display in one place.
So if you're visiting during the Easter season, you might have the opportunity to hop over to one or all of the resorts to see them for yourself. These Easter eggs will be on display this year through April 9, 2023, which is Easter Sunday.
We better get hopping!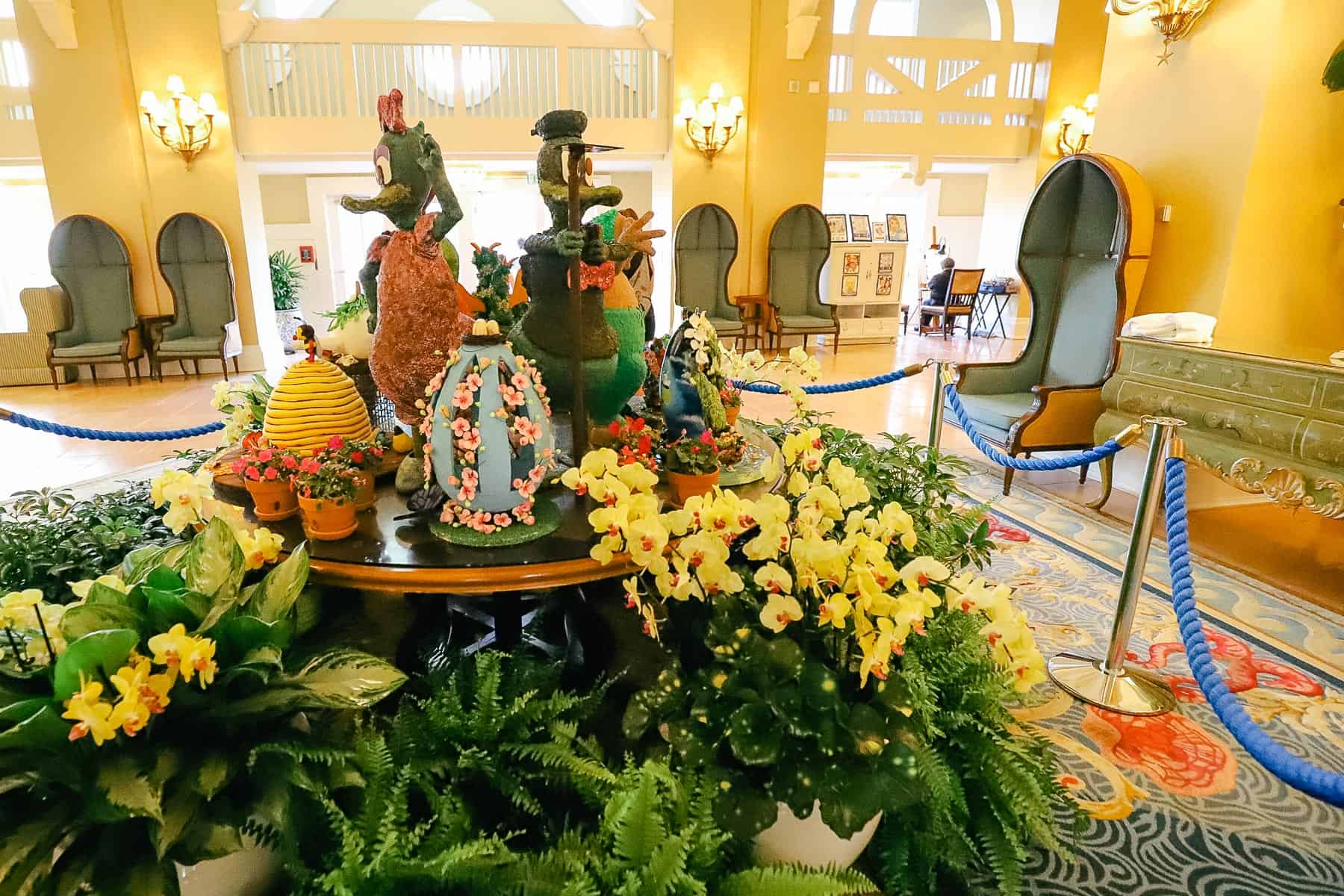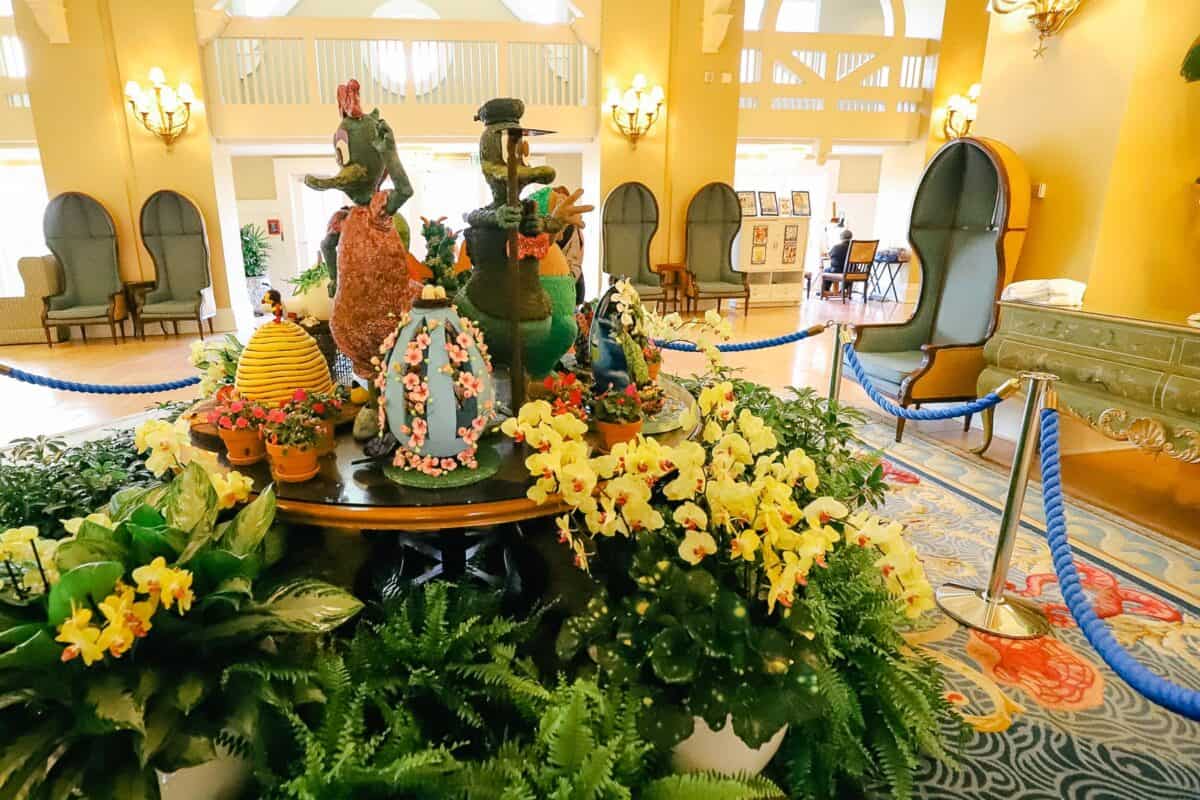 #1 Grand Floridian
Our first resort stop for Easter eggs is Disney's Grand Floridian Resort. This is where you'll find the largest display of Easter eggs at Walt Disney World.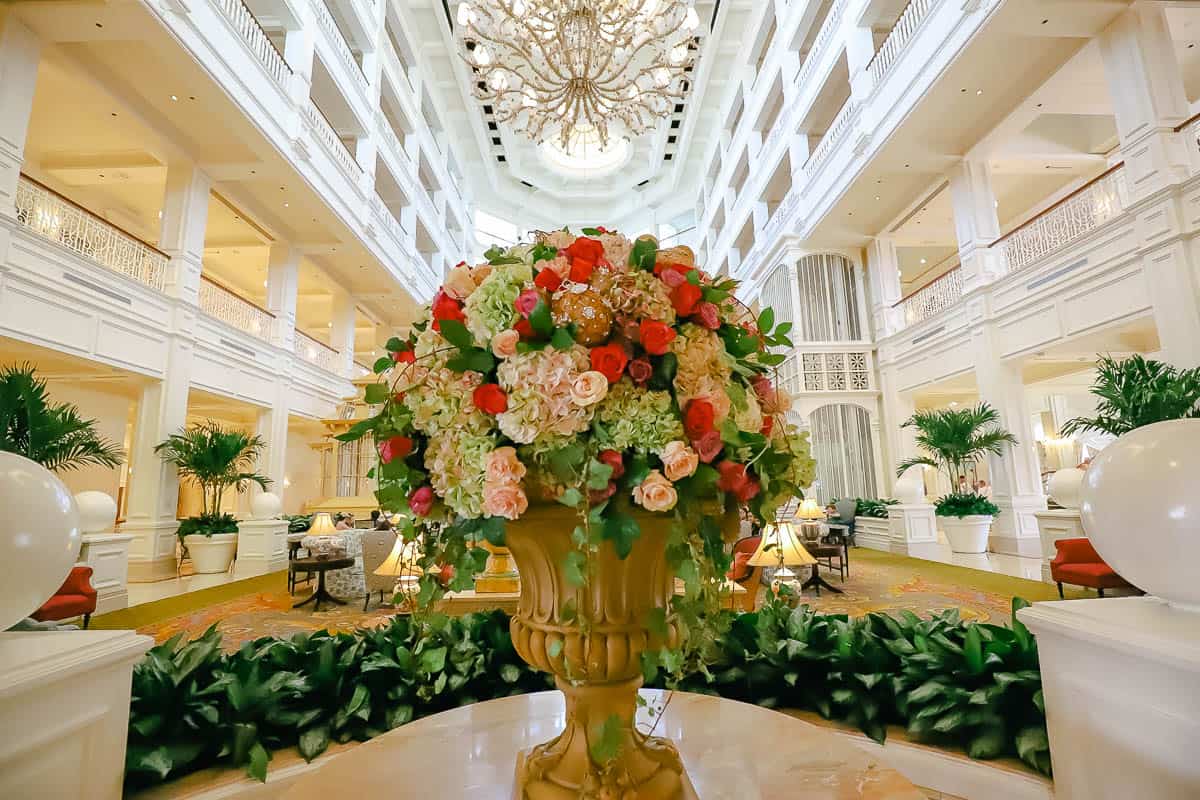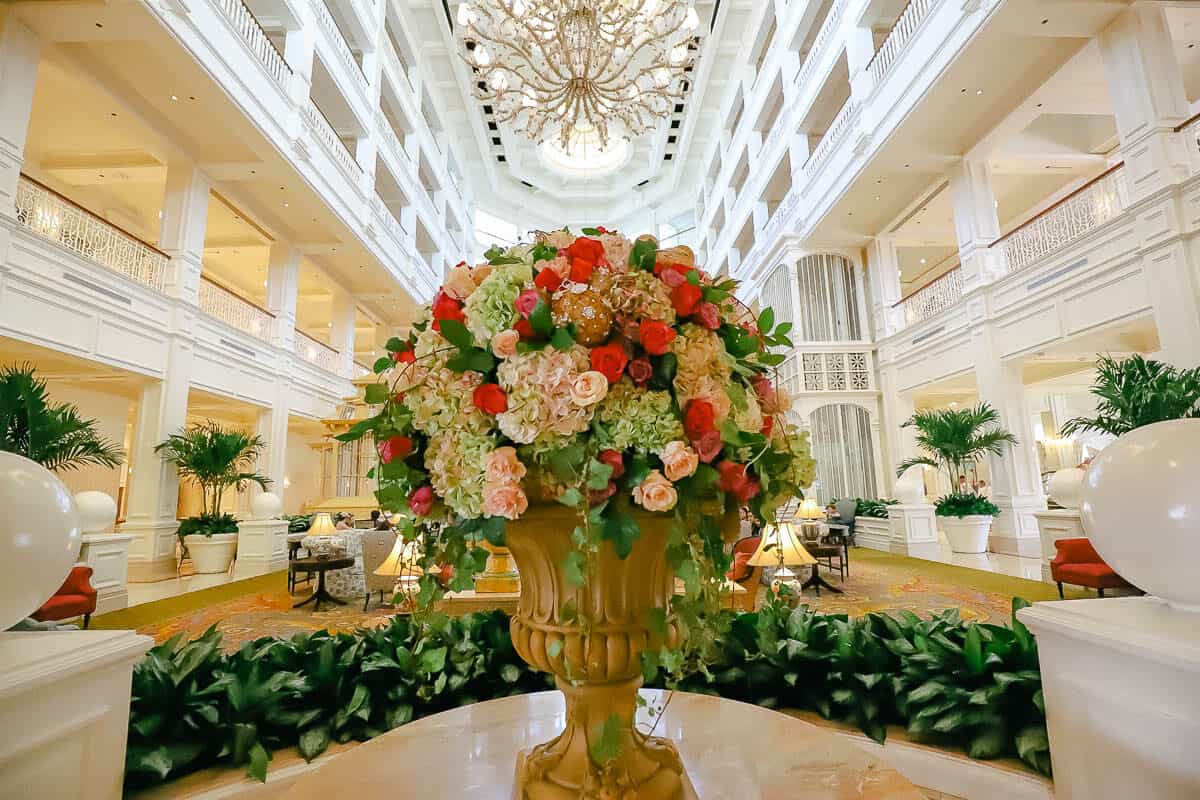 Additionally, the Grand Floridian is home to the Grand Cottage. This is a seasonal treat location that's set up in the lobby. They have a variety of treats and are open daily through Easter between 11:00 a.m. and 6:00 p.m.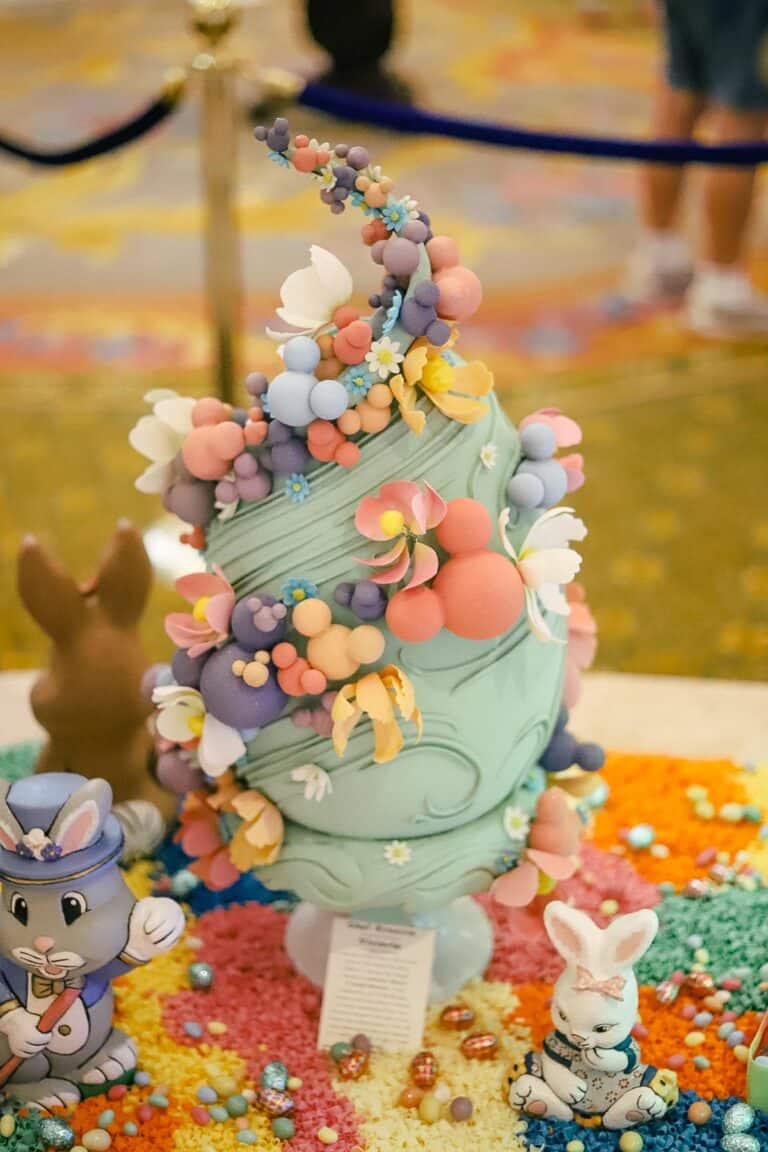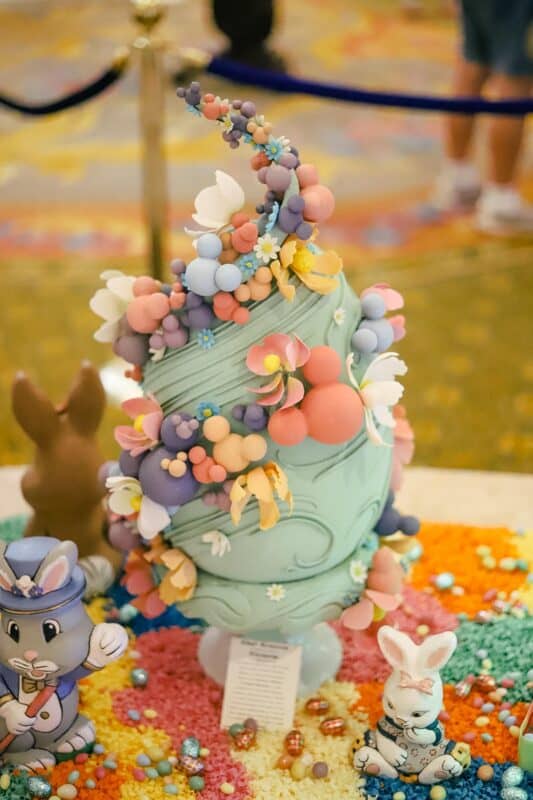 This year's Easter egg display at Grand Floridian didn't have a central theming. For instance, the egg below is themed to an old-fashioned kitchen where someone's dyeing eggs. A Stitch Pineapple Upside-Down Cake Munchling makes up part of the scene, which represents something new.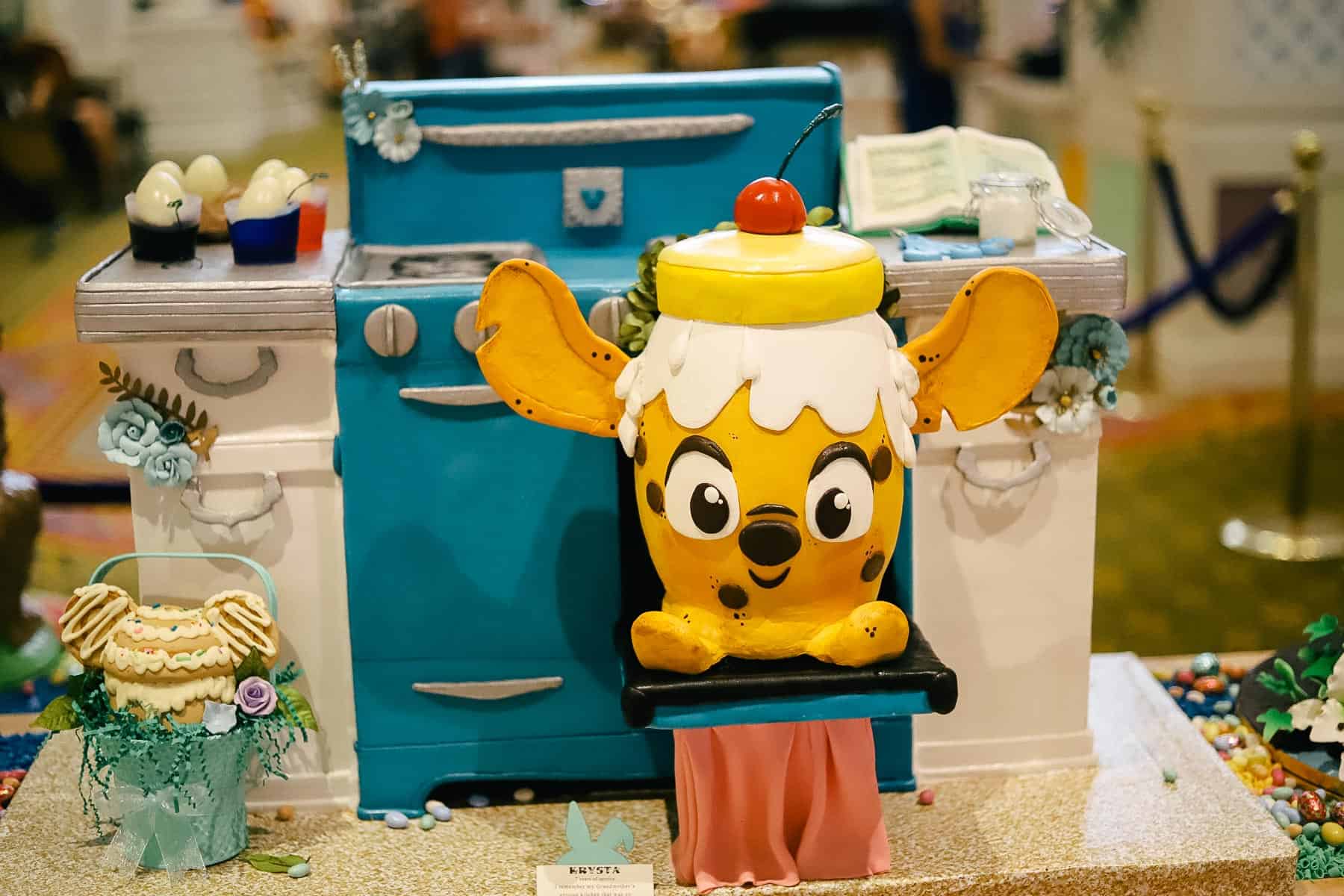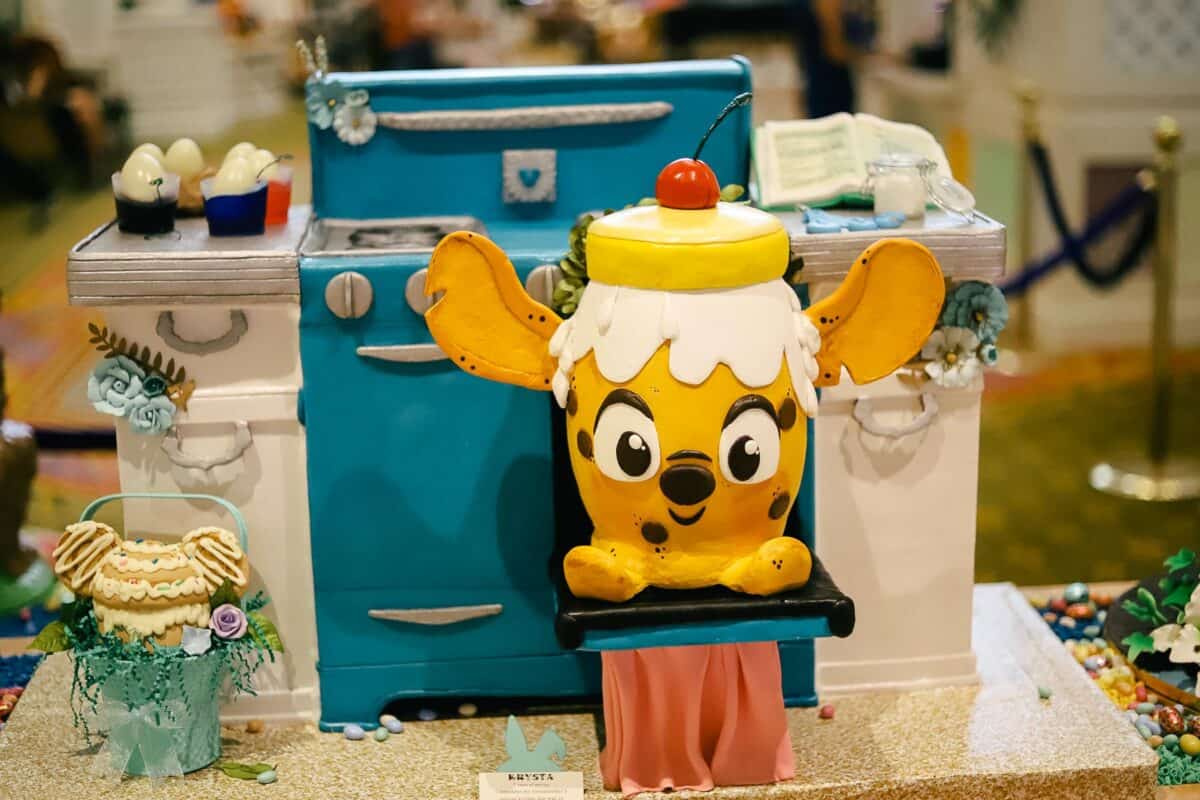 You'll find over 30 eggs that makeup part of the display at this resort! We have a separate article for all of the eggs at this Walt Disney World Resort.
Related: Easter Egg Display at Disney's Grand Floridian
#2 Disney's Contemporary Resort
Next, we hop on the monorail and take it to Disney's Contemporary Resort. This modern hotel features a delightful array of professionally decorated Easter eggs.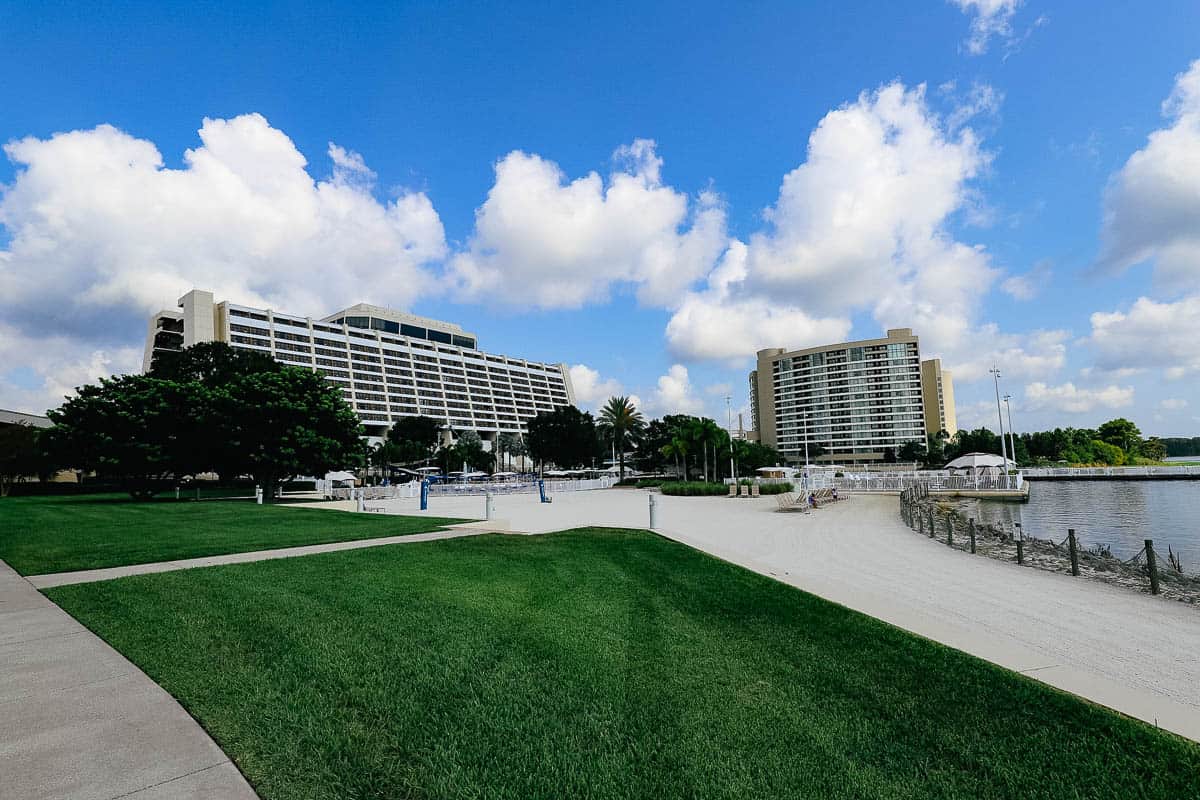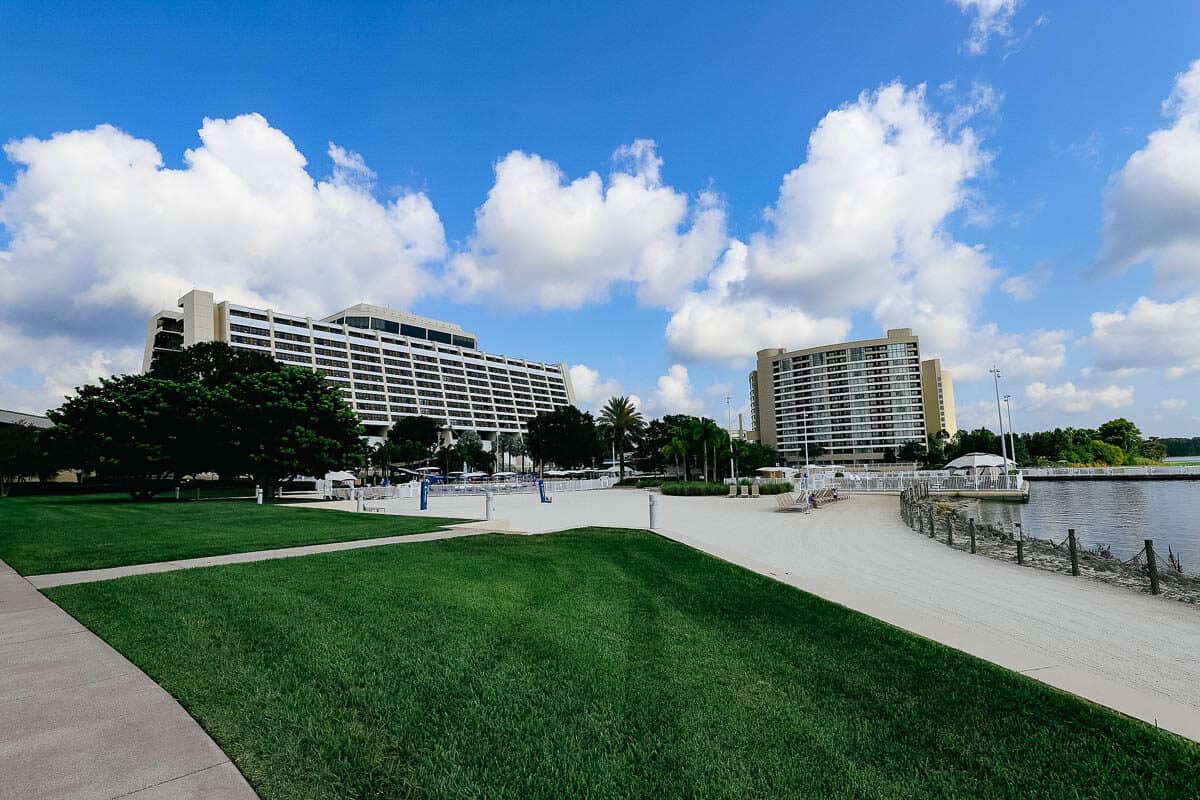 If you were to enter from the lobby level, you'll run into the Contemporary's golden egg. However, if you're coming from the monorail, you'll have to take the elevator or escalator down to the lower lobby to see this one.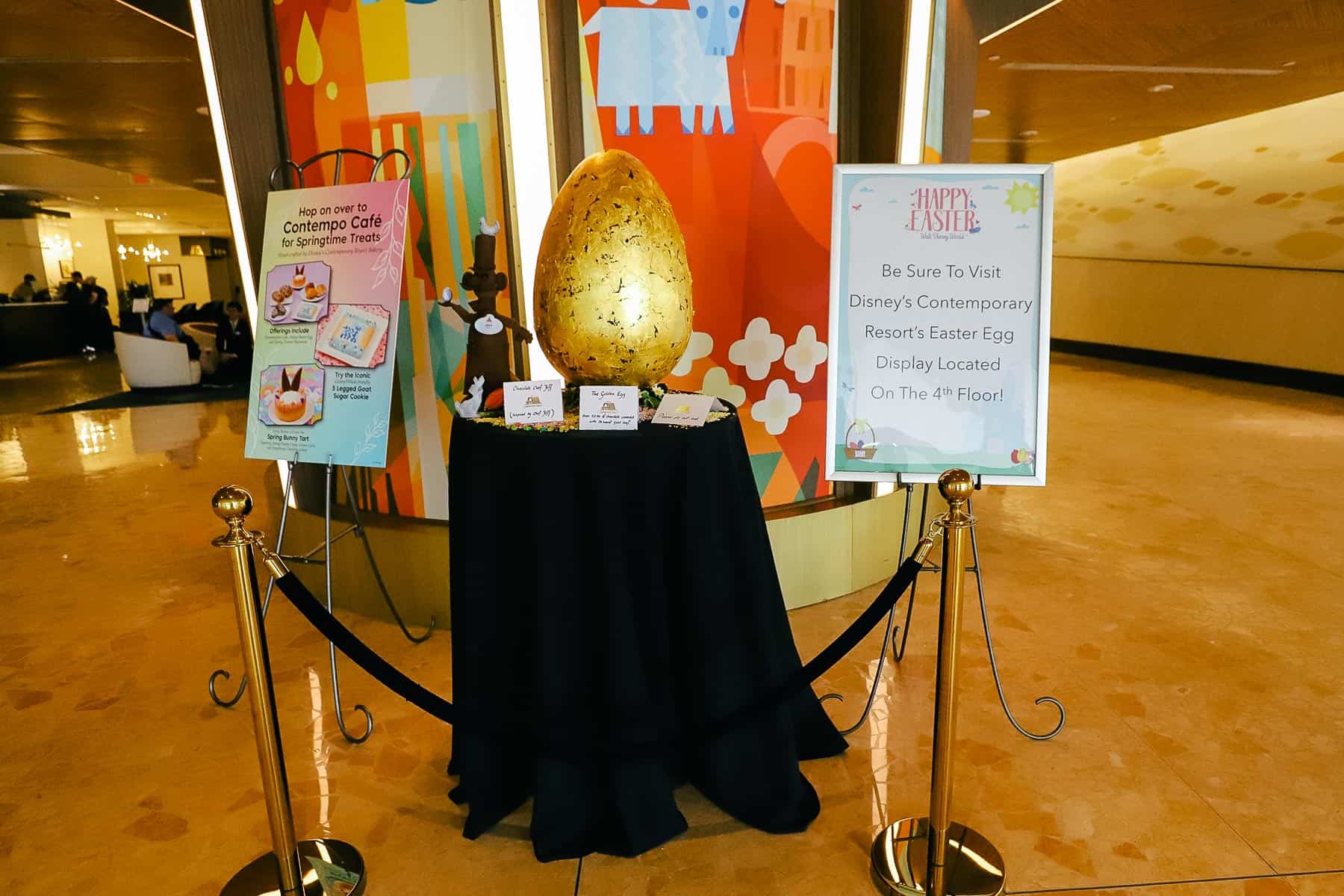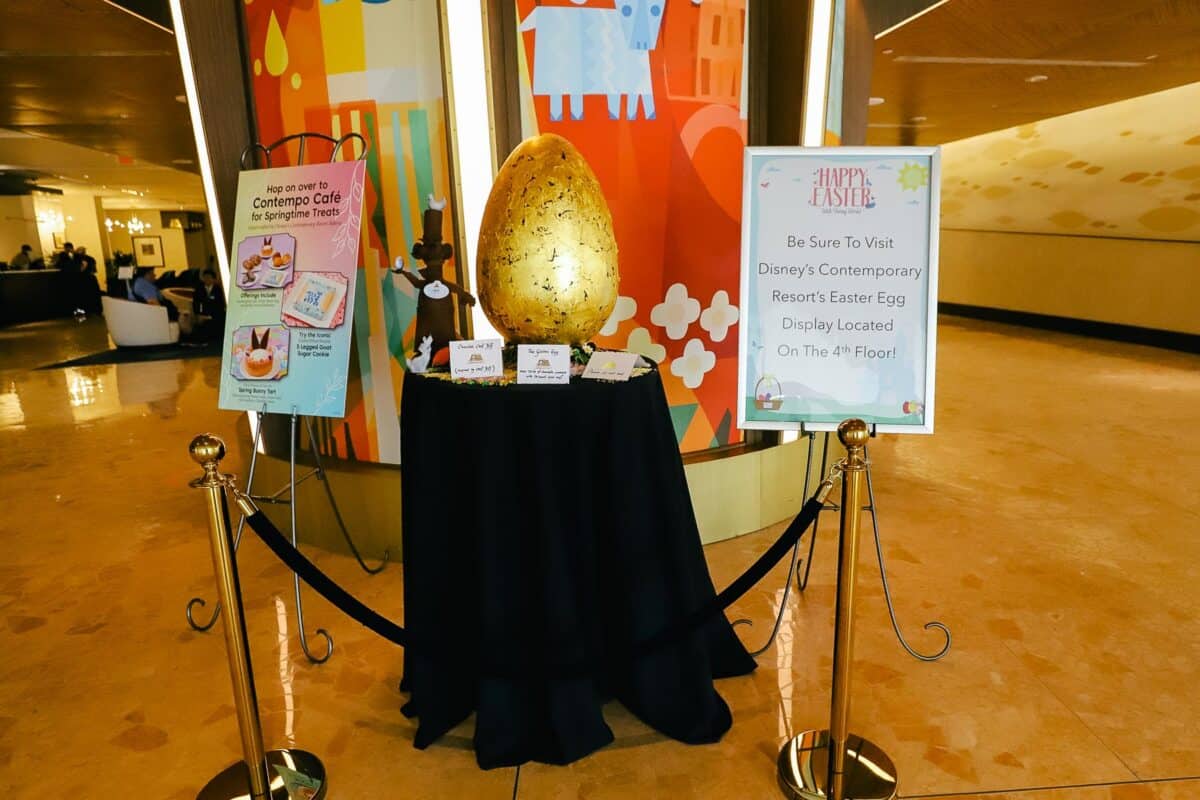 After you hop off the monorail in true bunny fashion, you'll head down one level to the monorail's exit and run directly into the Contemporary's Easter egg display.
We thought this egg featuring the new Tron Lightcycle Run was appropriate and fun. However, the resort has many more to see. Don't miss the two eggs hidden in the nearby resort gift shop!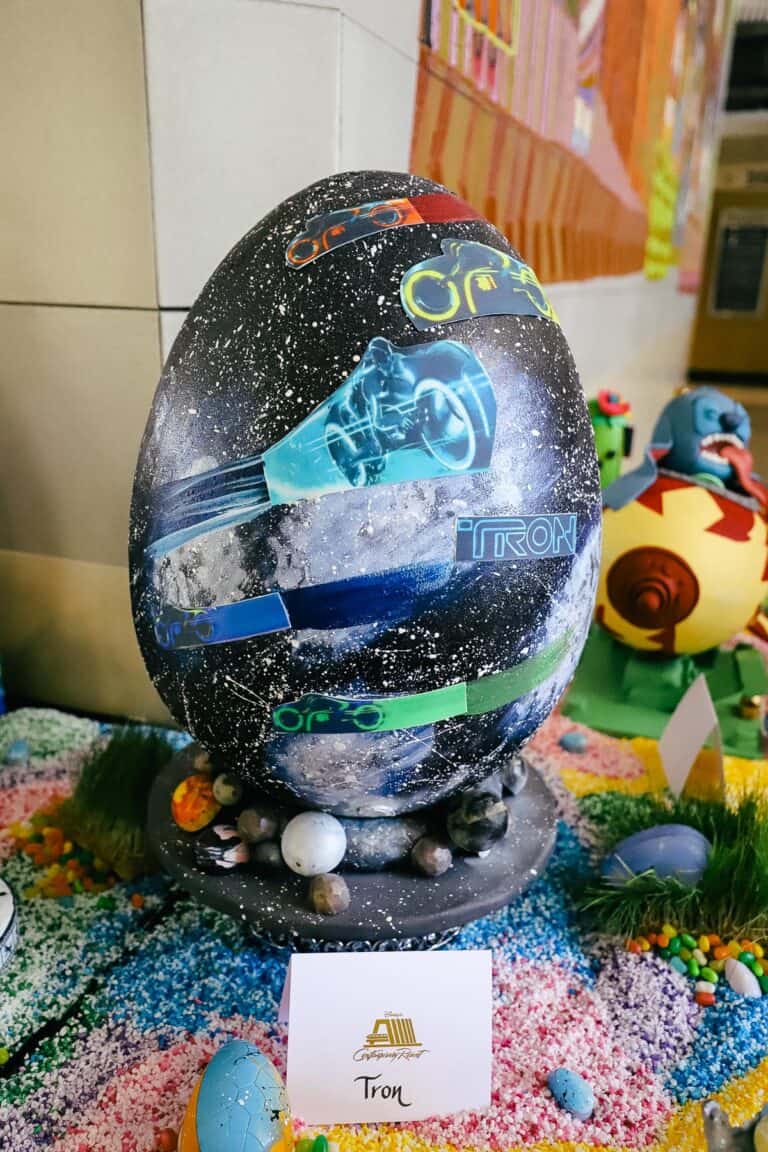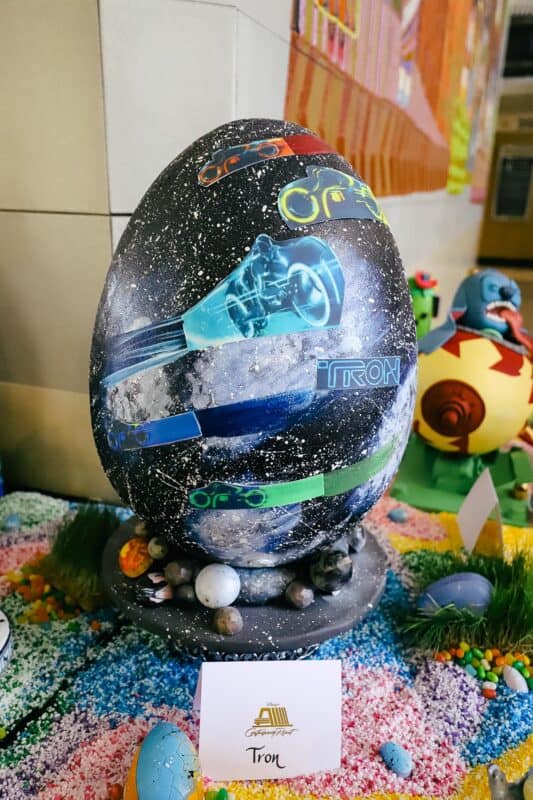 If you missed it, you can preview the entire Easter egg display for this Disney Hotel in an individual article.
Related: Easter Egg Display at Disney's Contemporary Resort
#3 Disney's Beach Club
If you're visiting Epcot or Hollywood Studios and need a break, you can easily take a Friendship boat or walk to our next set of resorts. We first stop at Disney's Beach Club Resort, which is closest to Epcot's International Gateway entrance.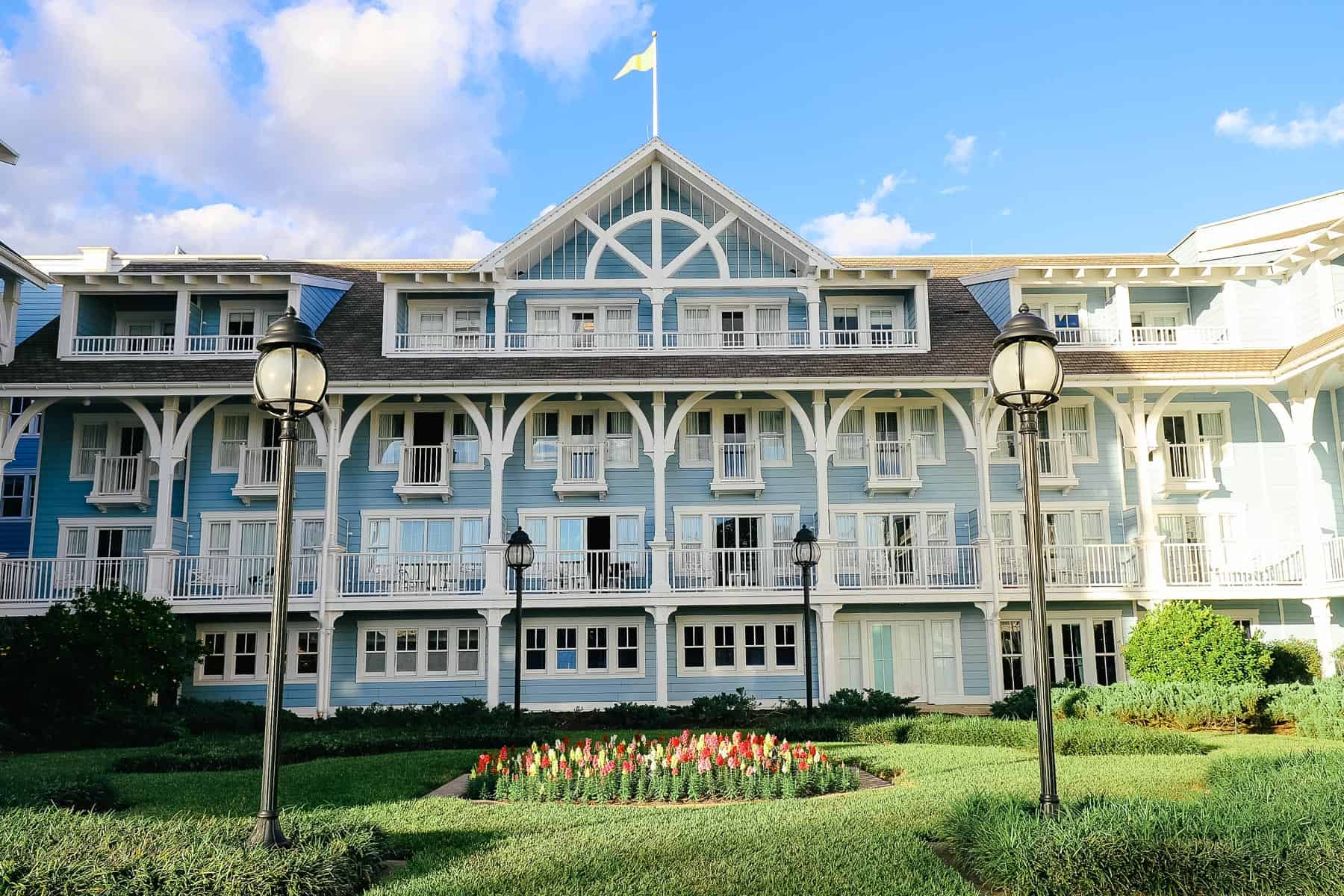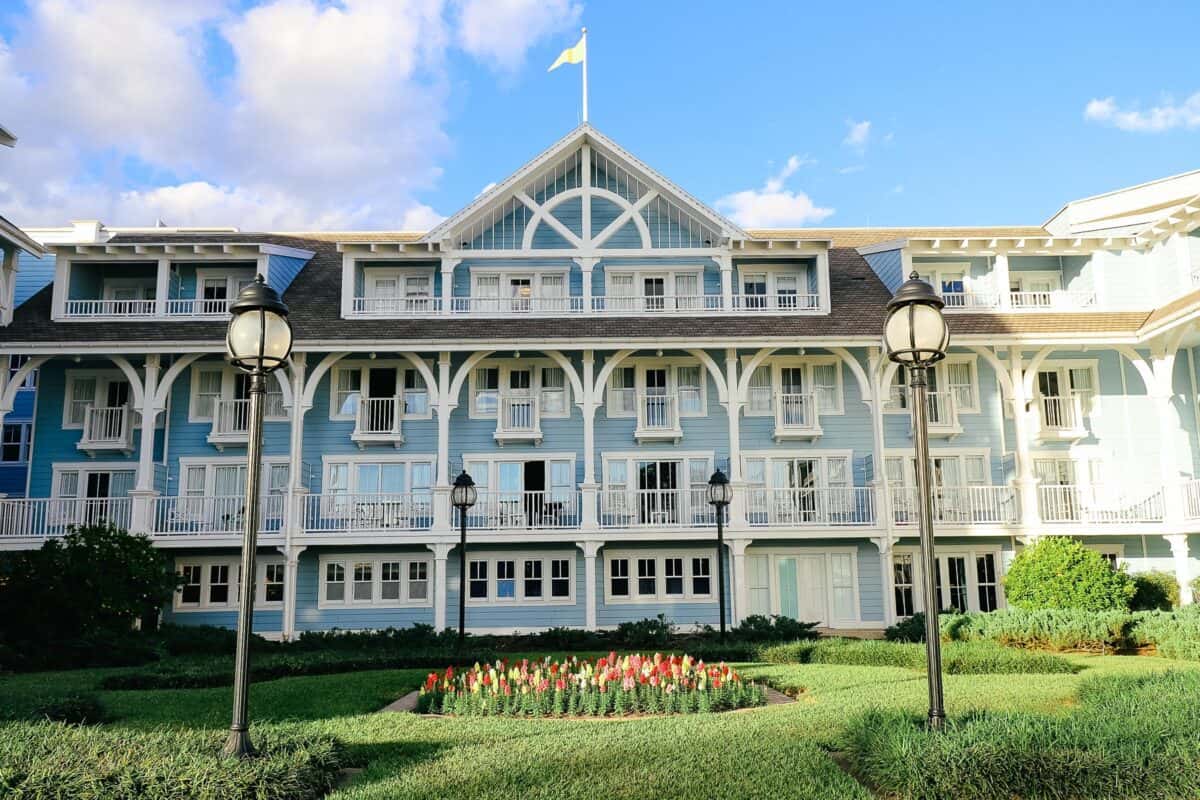 A magnificent Easter egg display sits in the center of the lobby. Each of these eggs is themed to one of the topiaries at the Epcot International Flower and Garden Festival.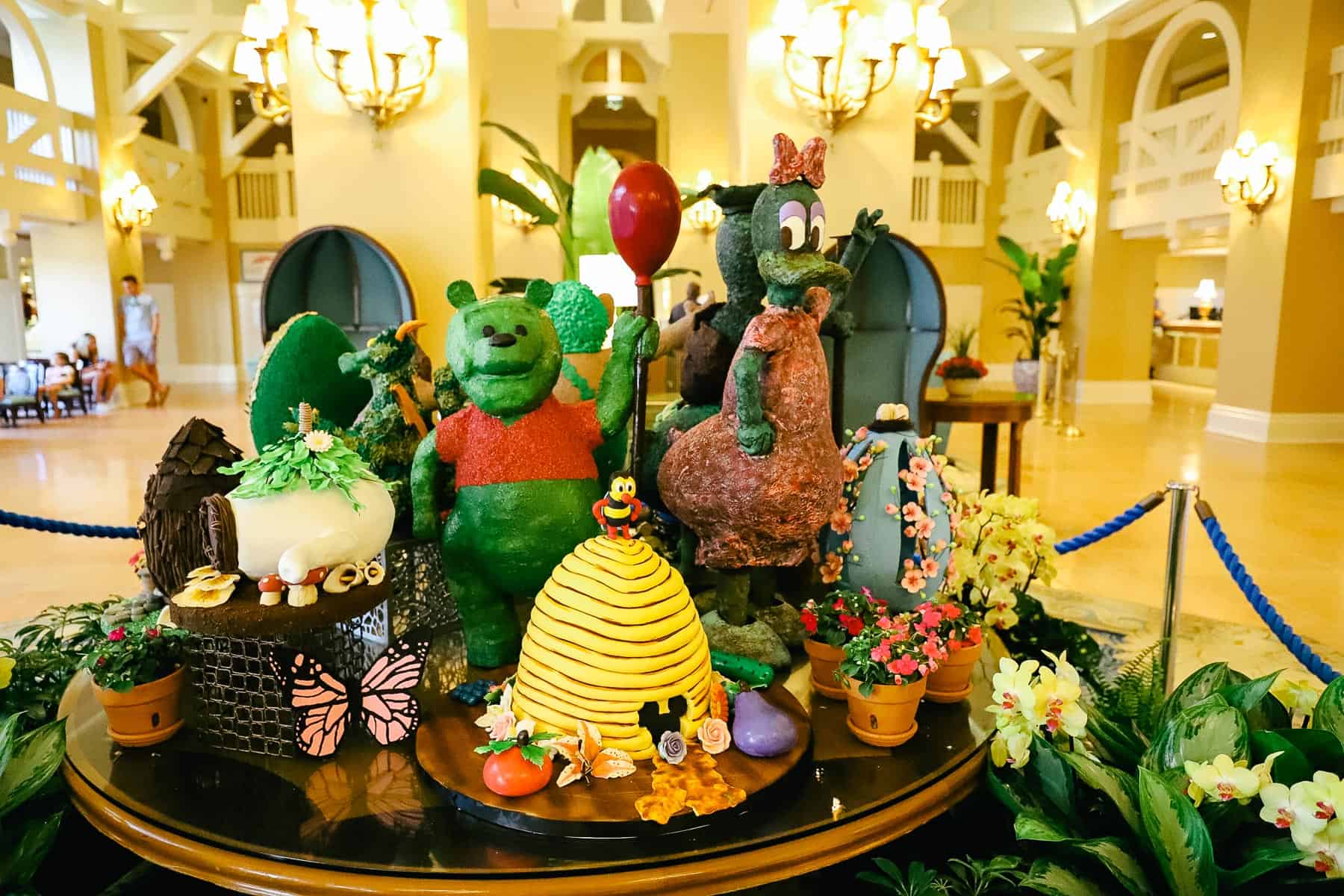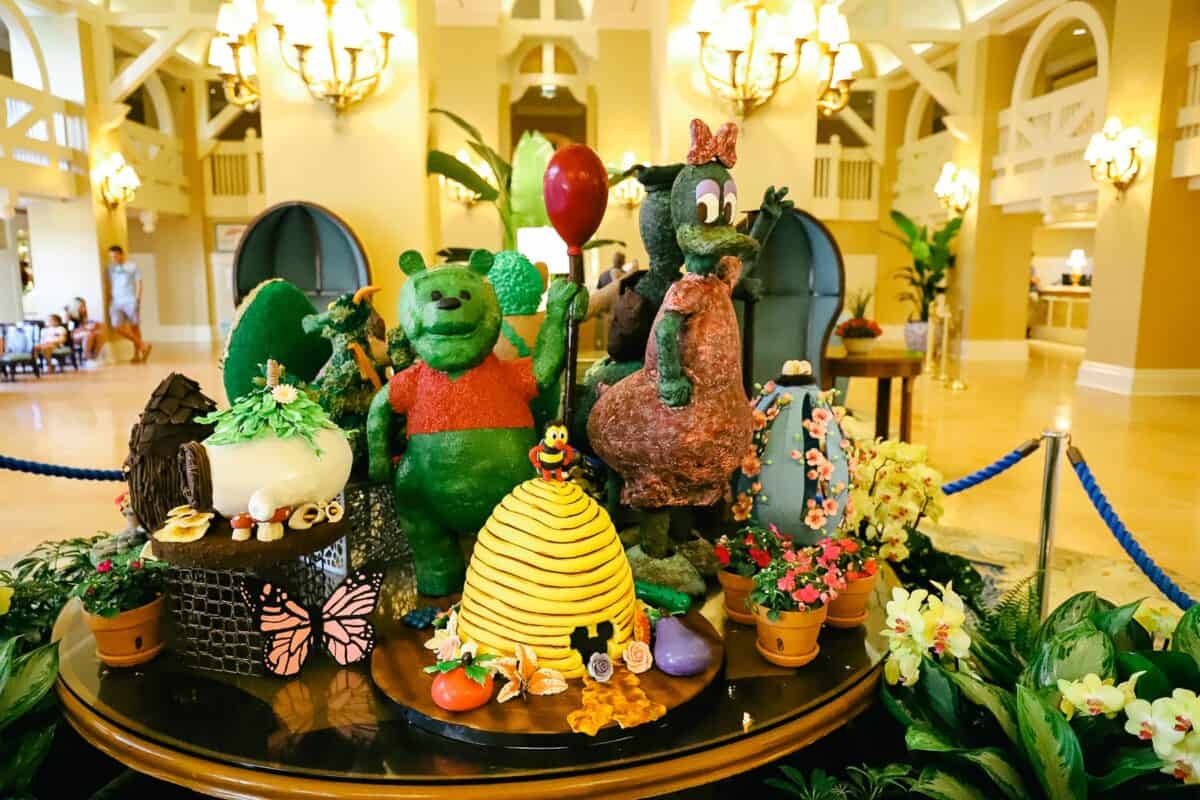 One of the most detailed eggs is the one below featuring Figment. He's covered in succulents!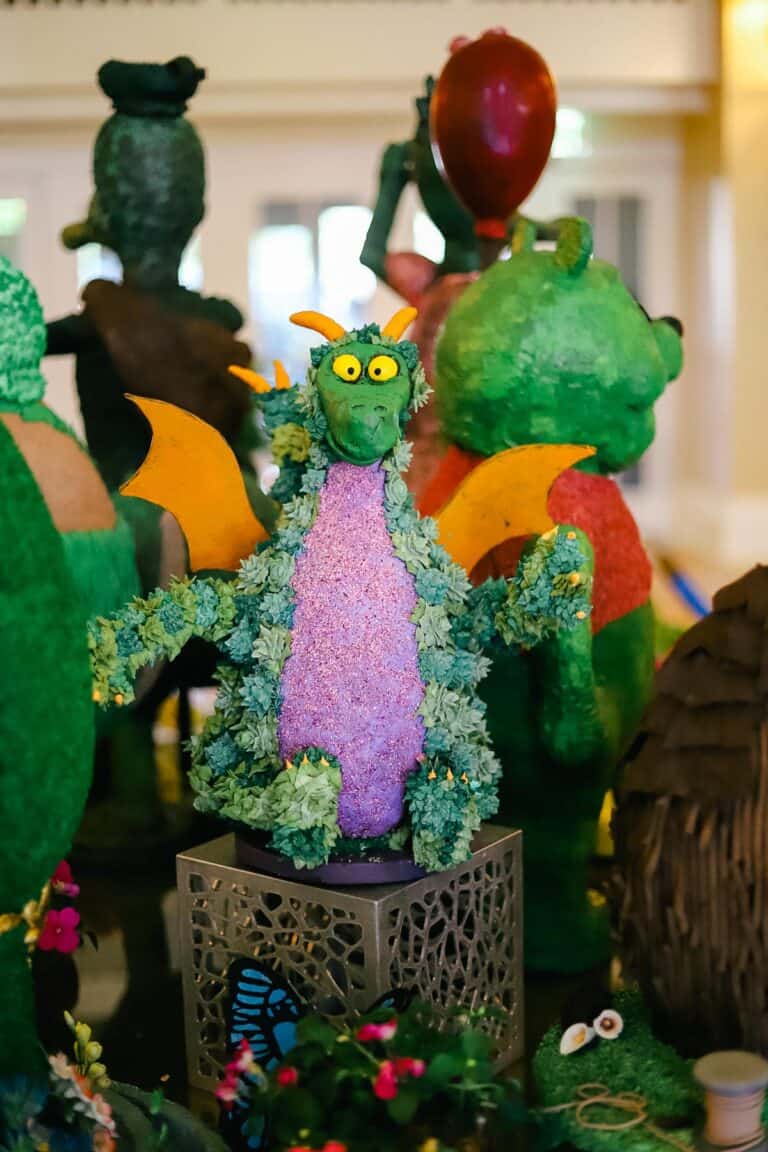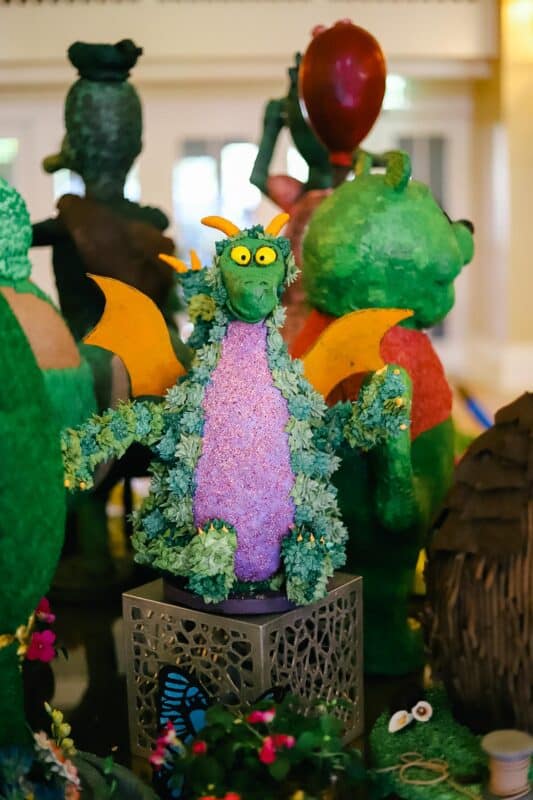 We have a separate guide with photos of the Easter eggs at this Disney World Hotel.
Related: Disney's Beach Club Easter Egg Display
#4 Disney's Yacht Club
Lastly, we can walk over to Disney's Yacht Club Resort from the Beach Club. Thankfully, it's only a hop, hop, and a hop away.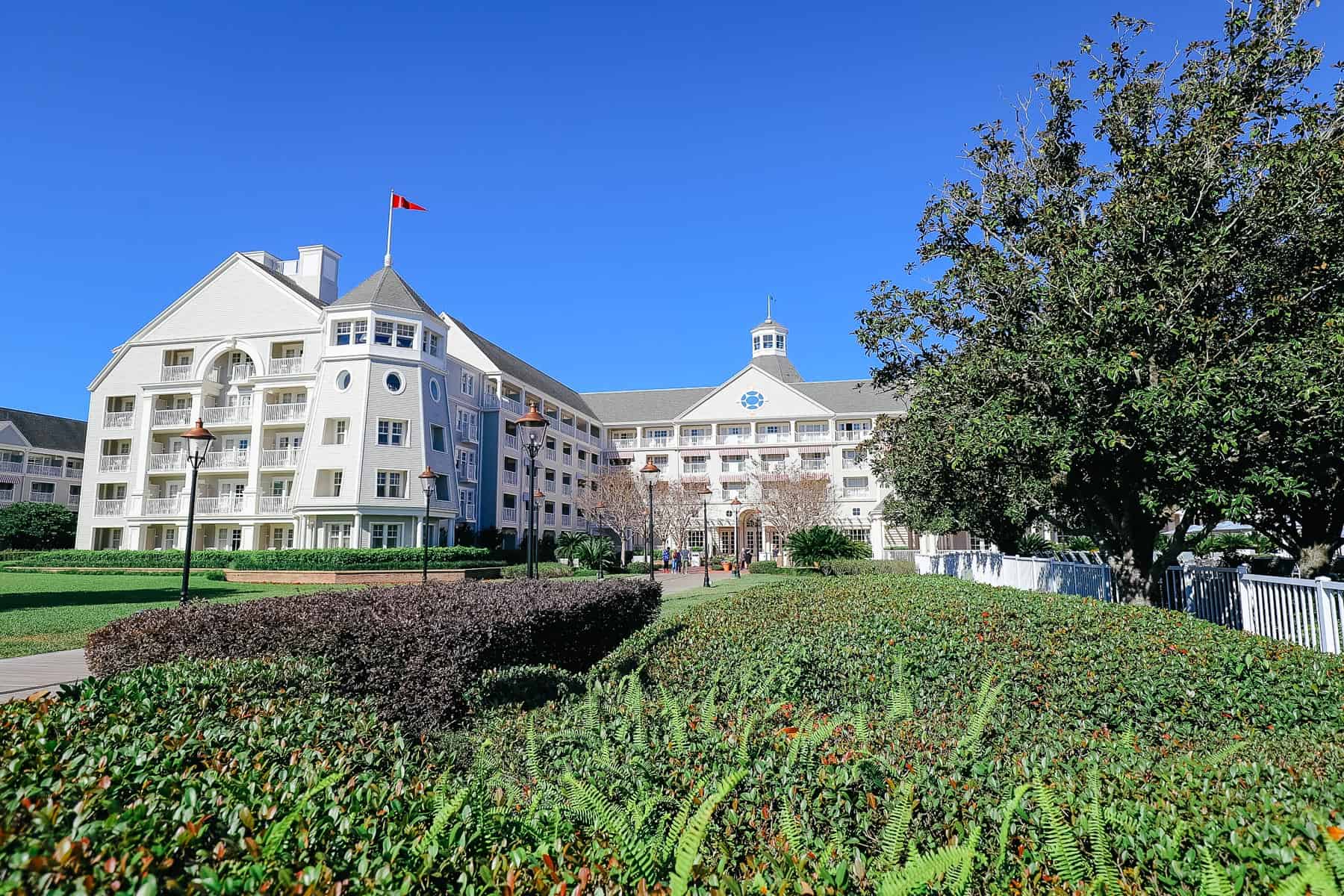 This year's theme matches the nautical tones of the Yacht Club – Finding Nemo and Finding Dory.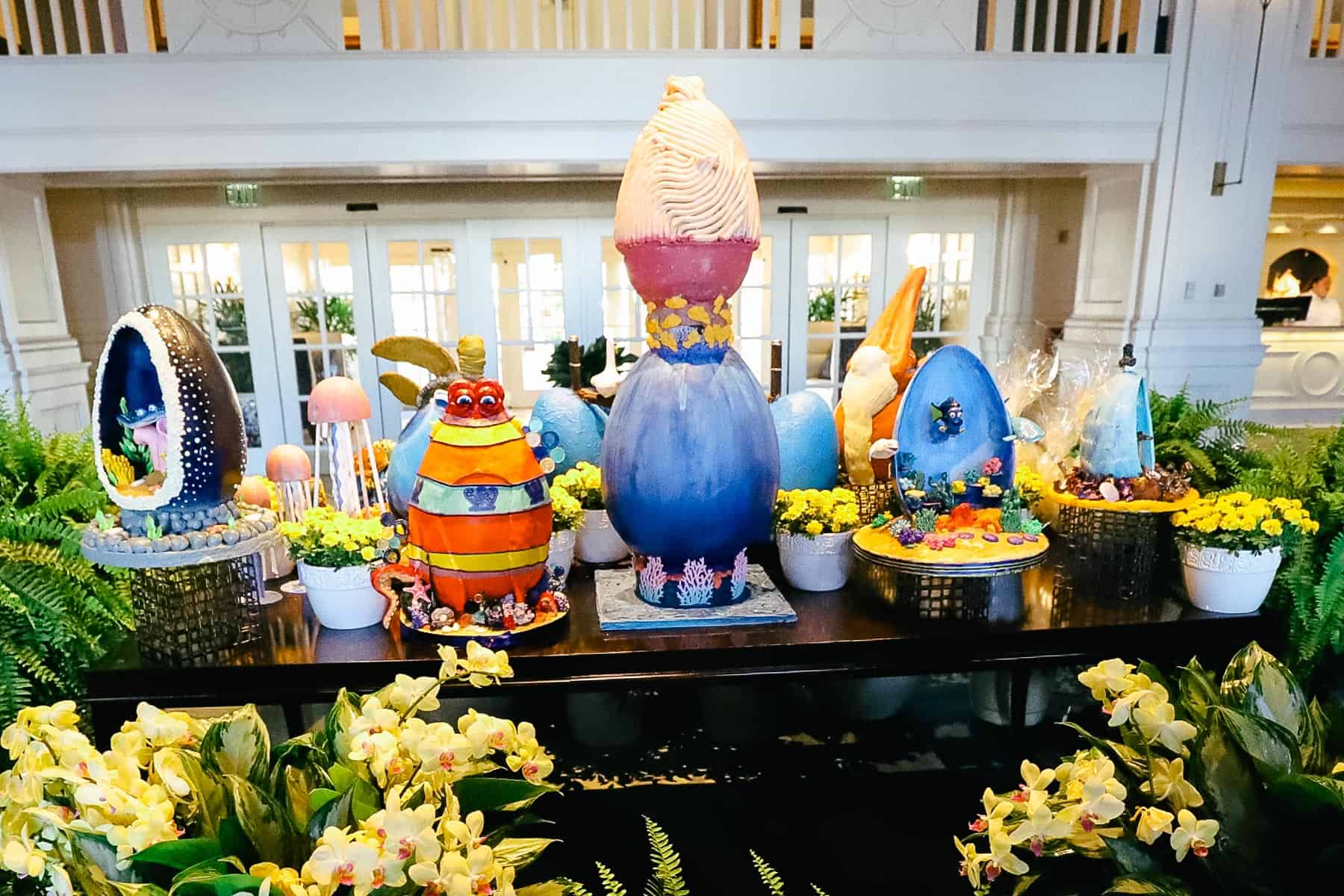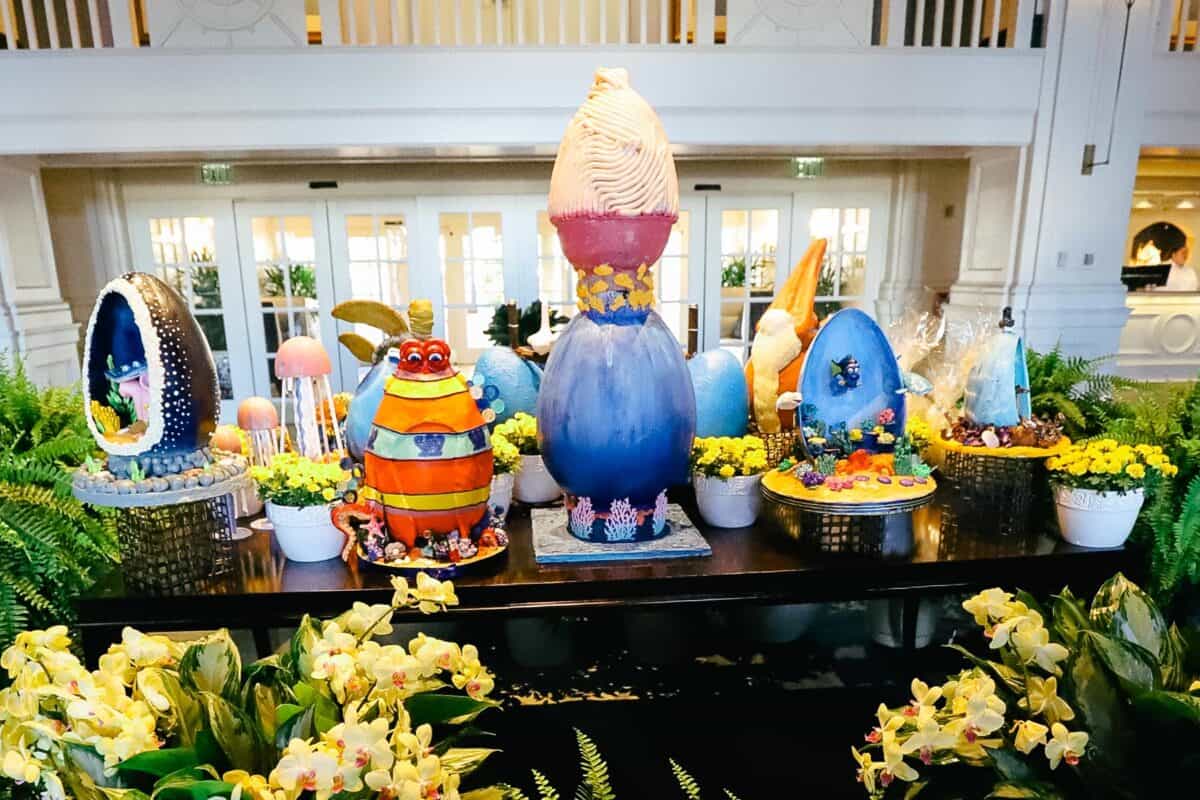 Here we have Hank the octopus, except he's in Easter egg form. You gotta love it!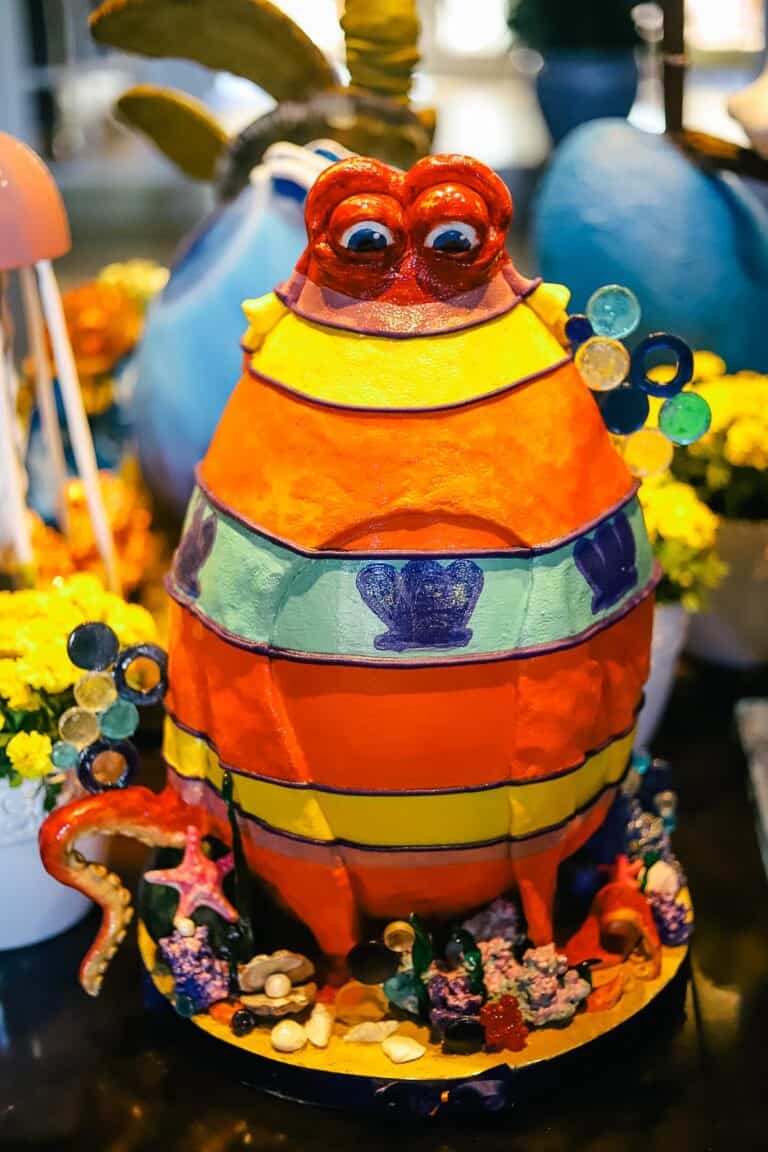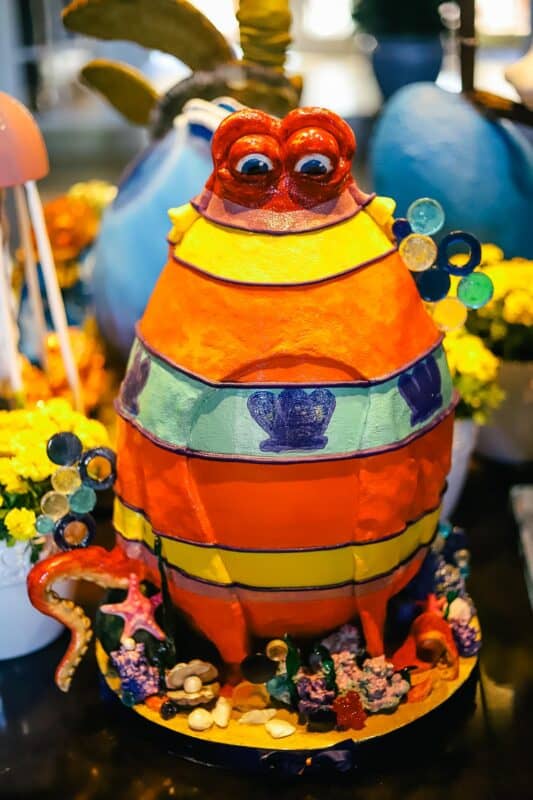 If you would like to see more, the Disney-themed eggs at this resort are photographed separately in another article.
Related: Disney's Yacht Club Easter Egg Display
Final Thoughts
We hope you enjoyed this mini-tour of where to find Easter eggs at the Walt Disney World Resorts. Spending time at the resorts is one of our favorite pastimes, and we enjoy sharing that with you!
For more seasonal items throughout the year, you might also enjoy the following:
You might also enjoy our guide to resort-hopping at Walt Disney World. If you love Disney Resorts, you don't want to miss planning a resort hop during your next vacation!
Related: Walt Disney World Resorts
In the Comments
Which Disney World Resort has your favorite display of Easter eggs? Do you enjoy touring the various resorts to see their Easter eggs?