Rare Holiday Characters at Epcot for the 4th of July
It only happens one day a year. But if you have the opportunity to visit Epcot on the 4th of July, you may see a few classic characters in rare costumes. Those characters include Mickey Mouse, Goofy, Pluto, Chip, and Dale.
As with all character meets, you can expect a long line. However, given the exclusivity of this meet-and-greet, the line will likely be longer than usual. Below, we'll discuss a few details for this special Independence Day offering at Epcot.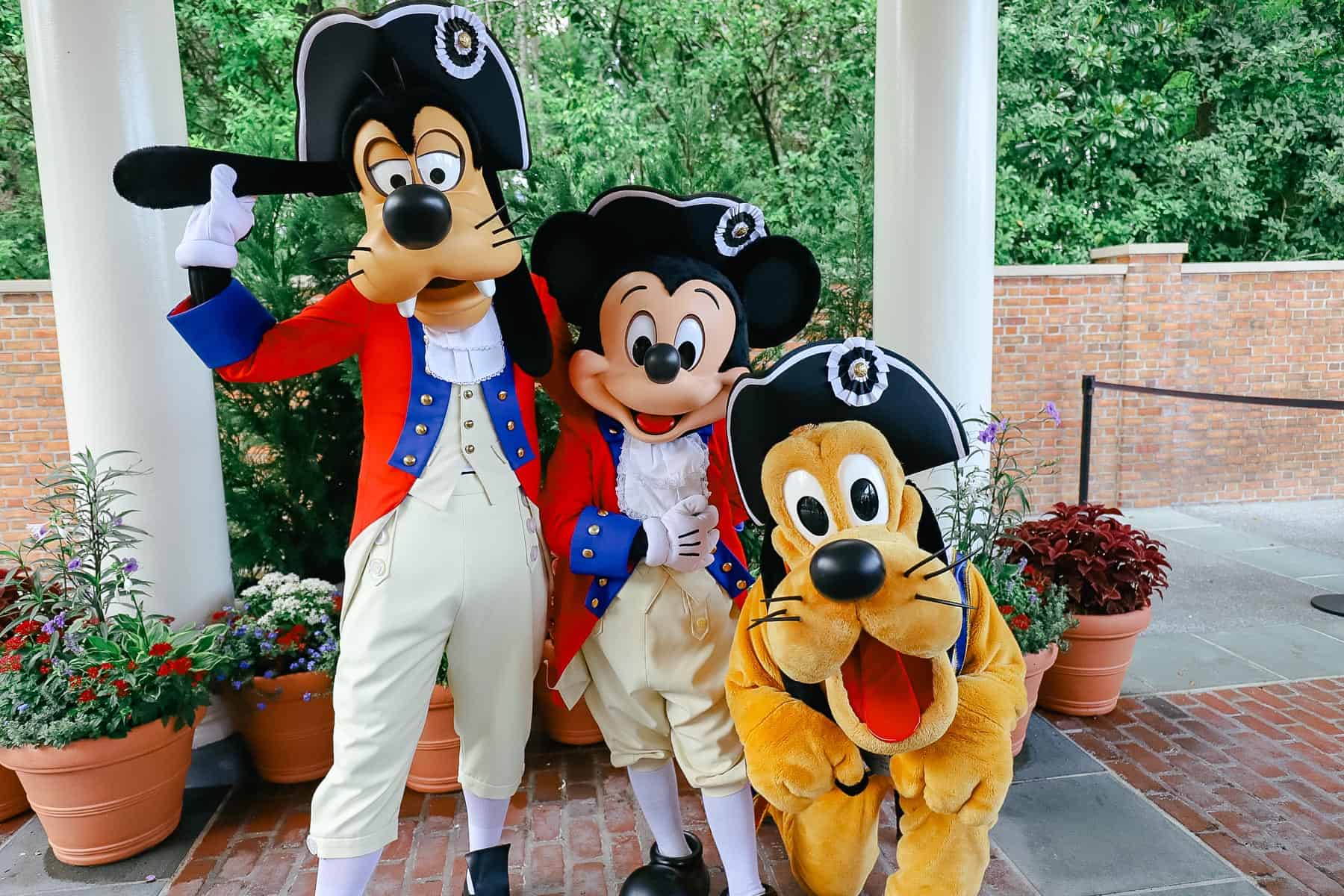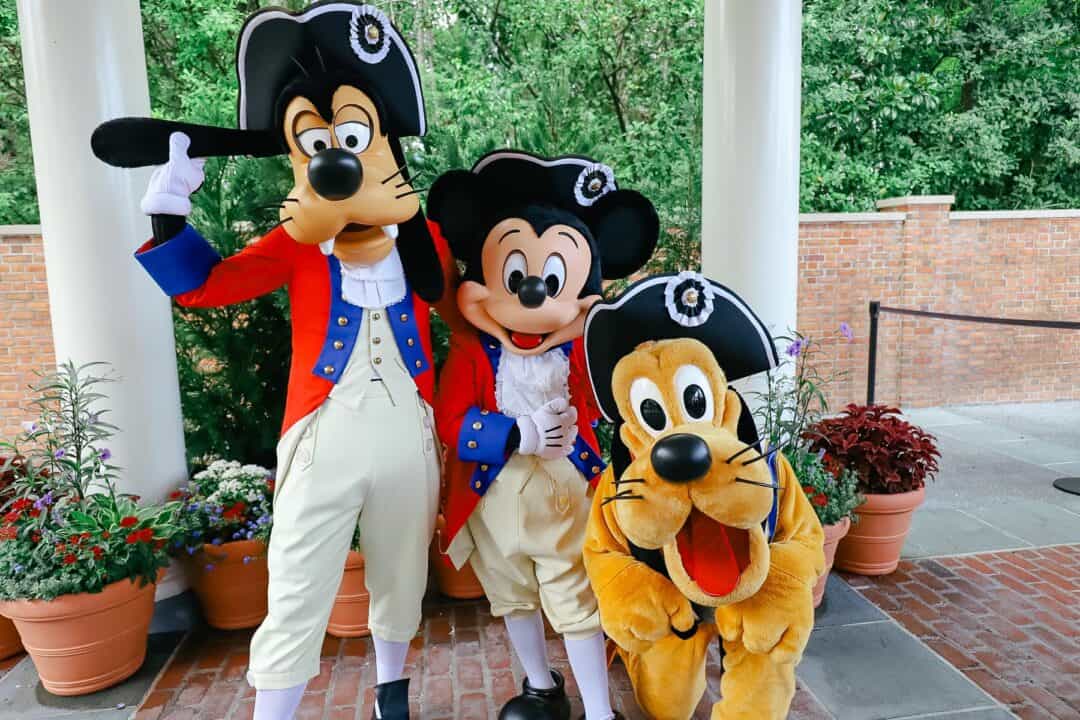 Mickey Mouse, Pluto, and Goofy meet on the far right side of the American Adventure Pavilion at Epcot. They are wearing colonial patriotic outfits with traditional tricorn hats.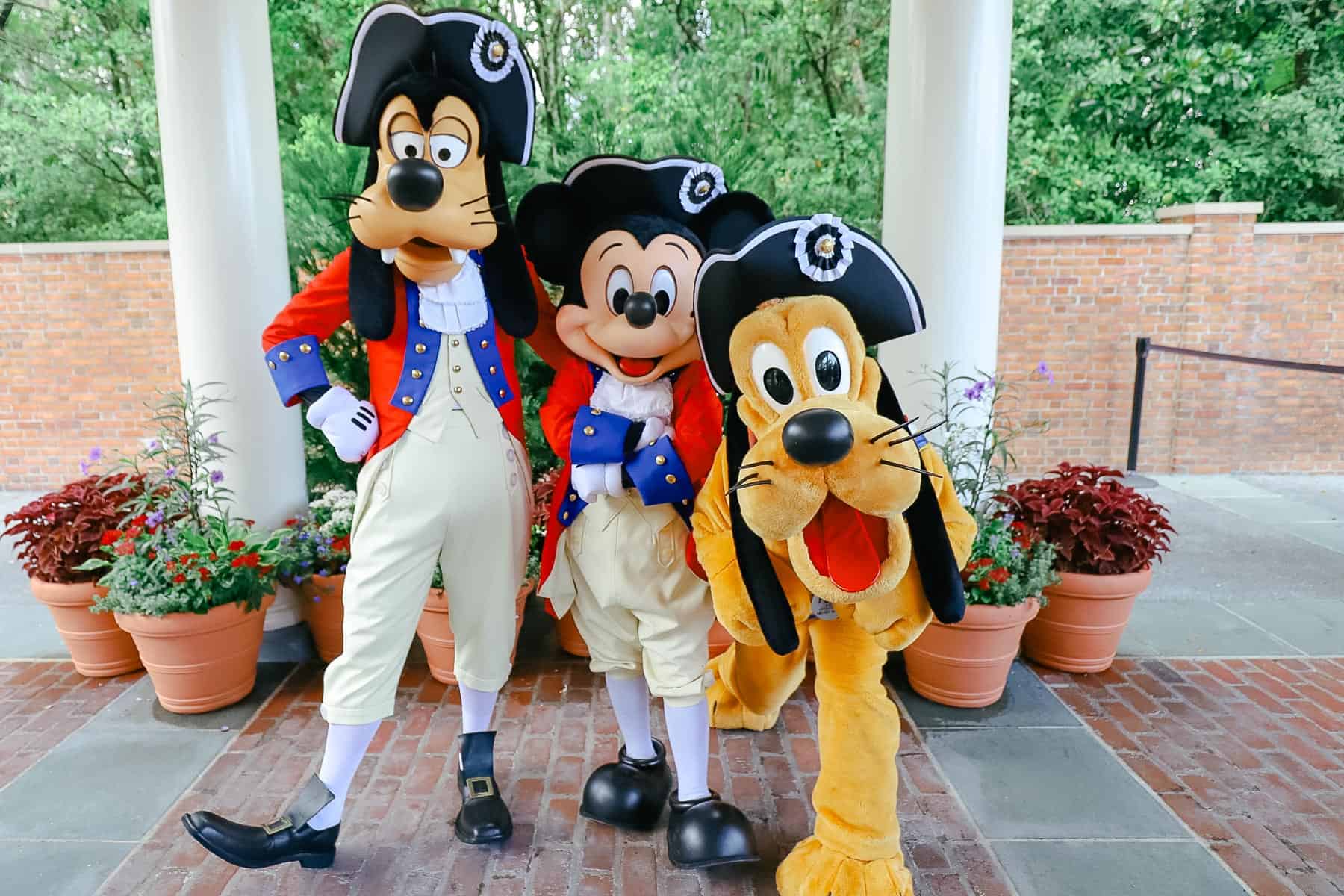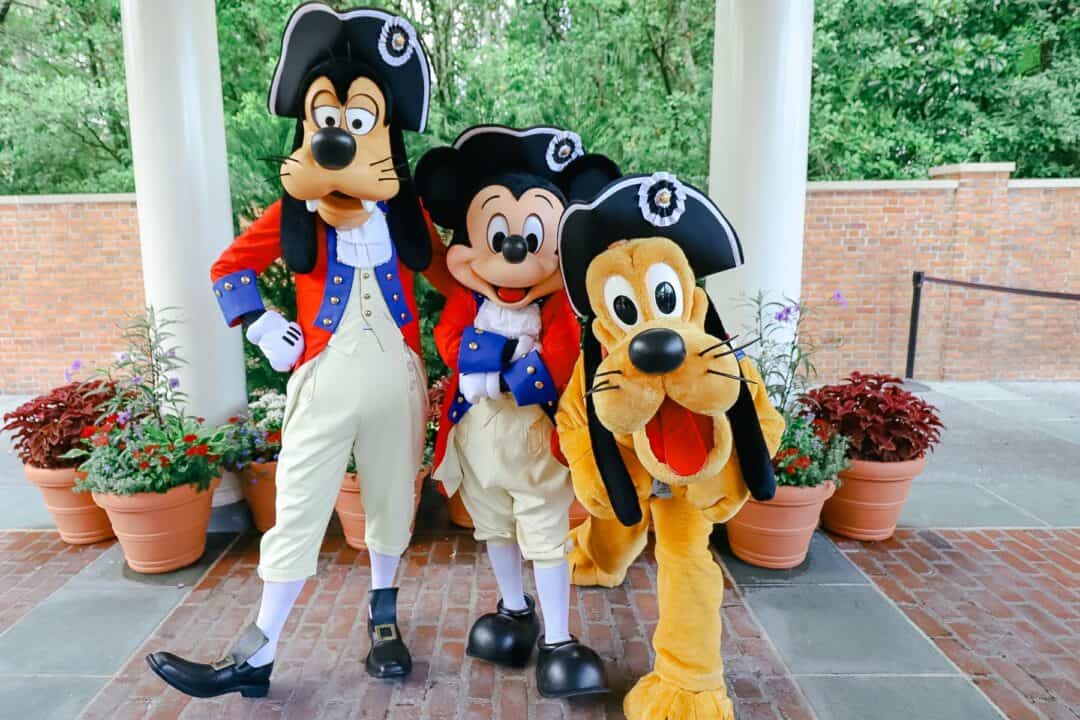 We got in line for this meet-and-greet at 11:13 a.m. and met the characters at 12:18 p.m. So we had a total wait of one hour and five minutes. Approximately 75 guests were waiting ahead of us.
Initially, I anticipated the line moving much slower. However, the cast members did an excellent job keeping the line flowing smoothly. While we waited, the characters took three breaks but were never gone more than five minutes at a time.
These special 4th of July characters do not sign autographs. But they did have a PhotoPass photographer available to take pictures of guests with the characters.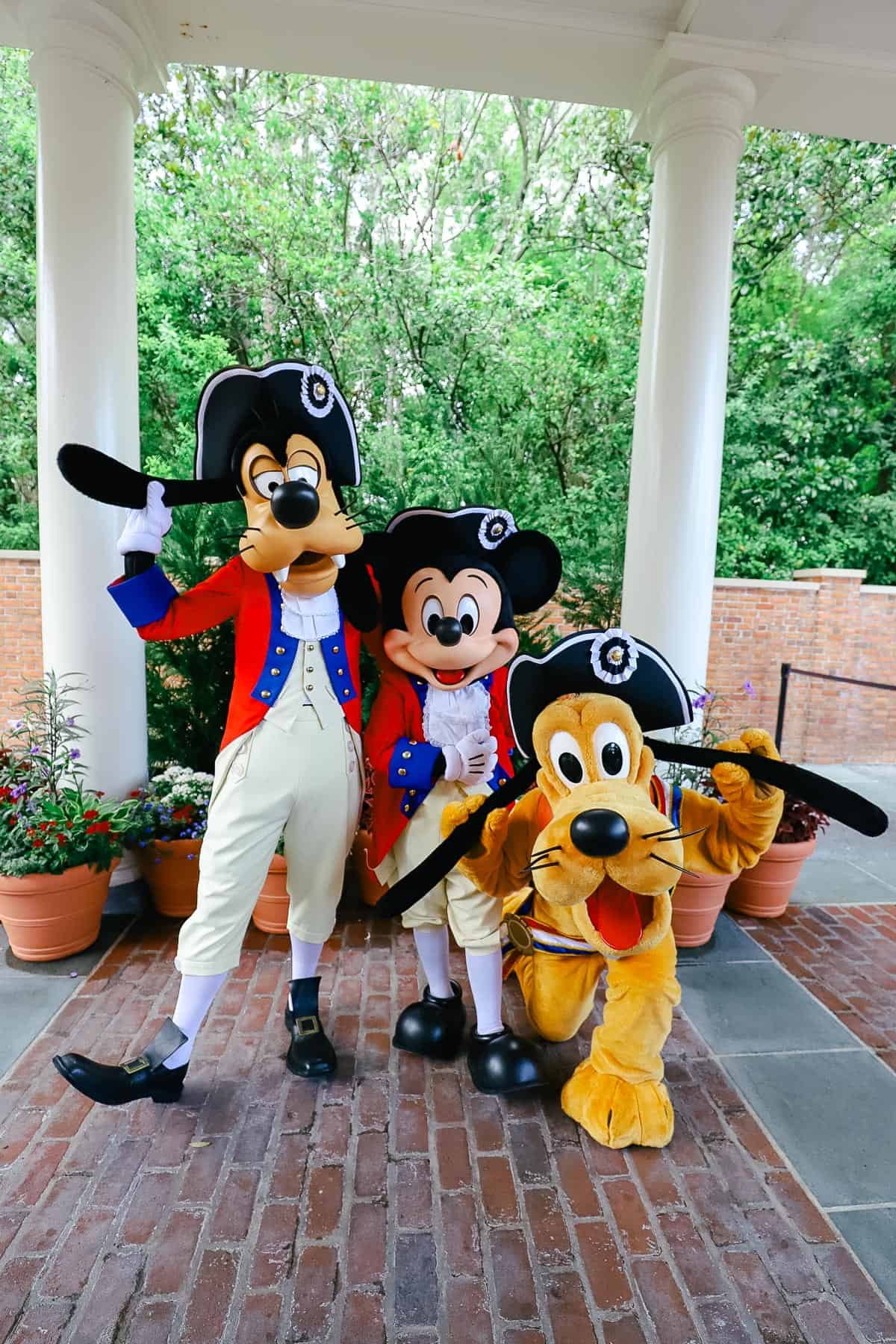 On the opposite side of the pavilion, Chip and Dale greeted guests throughout the day. This location was past Regal Eagle Smokehouse, where we often run into character training.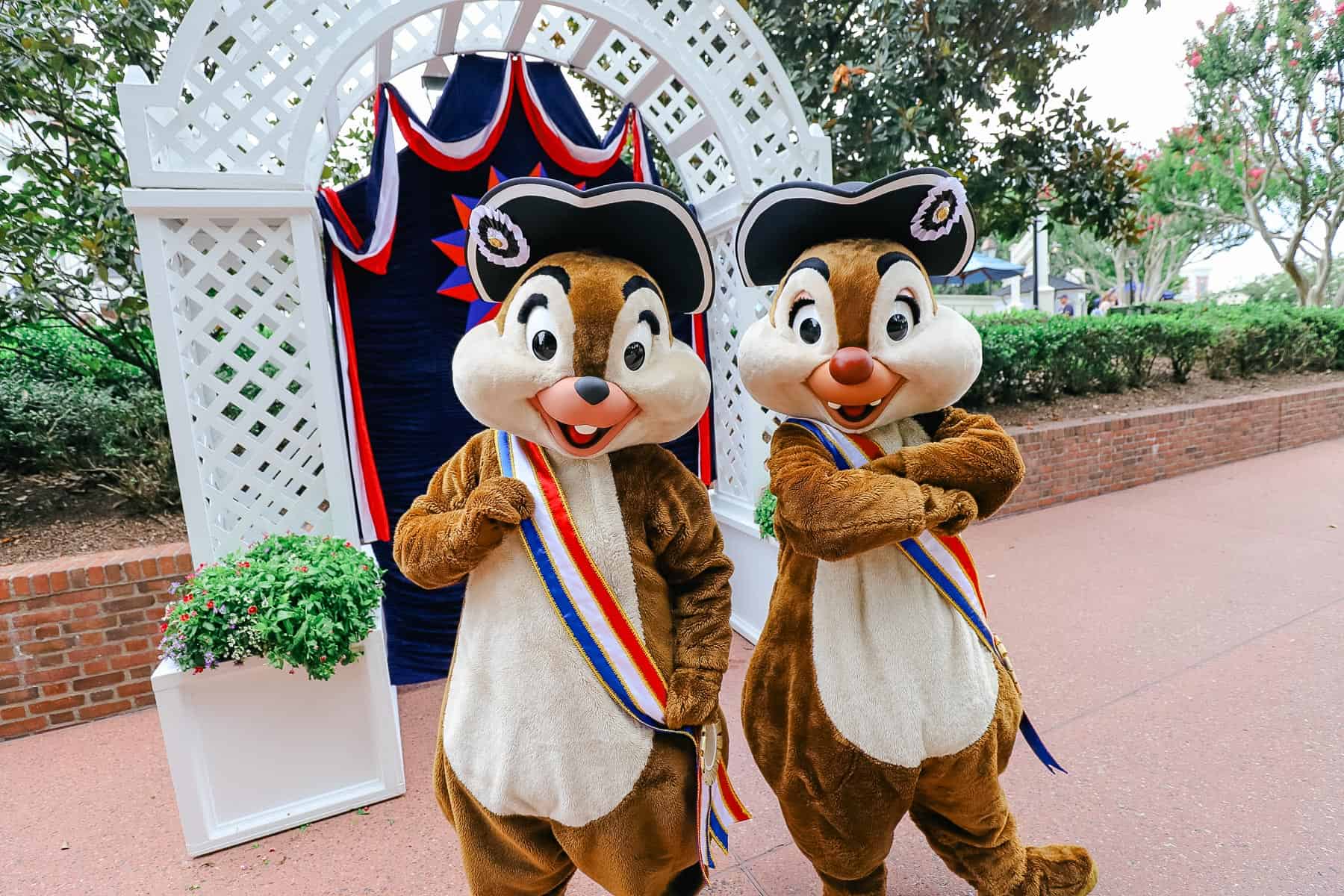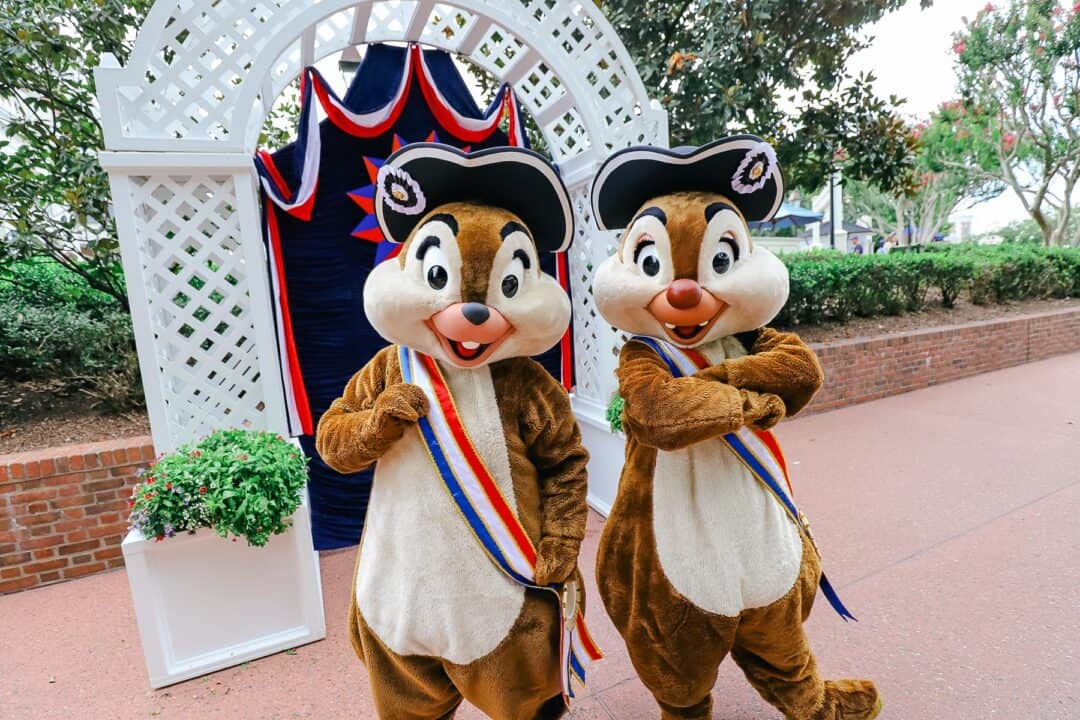 Chip and Dale wore red, white, and blue sashes trimmed with gold edges. They looked adorable in their tricorns. We waited approximately 30 minutes to meet Chip and Dale. When we first got in line, they were taking a break and took one other break while we waited.
Like most special character meets, they were not signing autographs. However, a special backdrop was installed for their meet-and-greet, and a PhotoPass photographer was available to take photos of guests with the Memory Maker.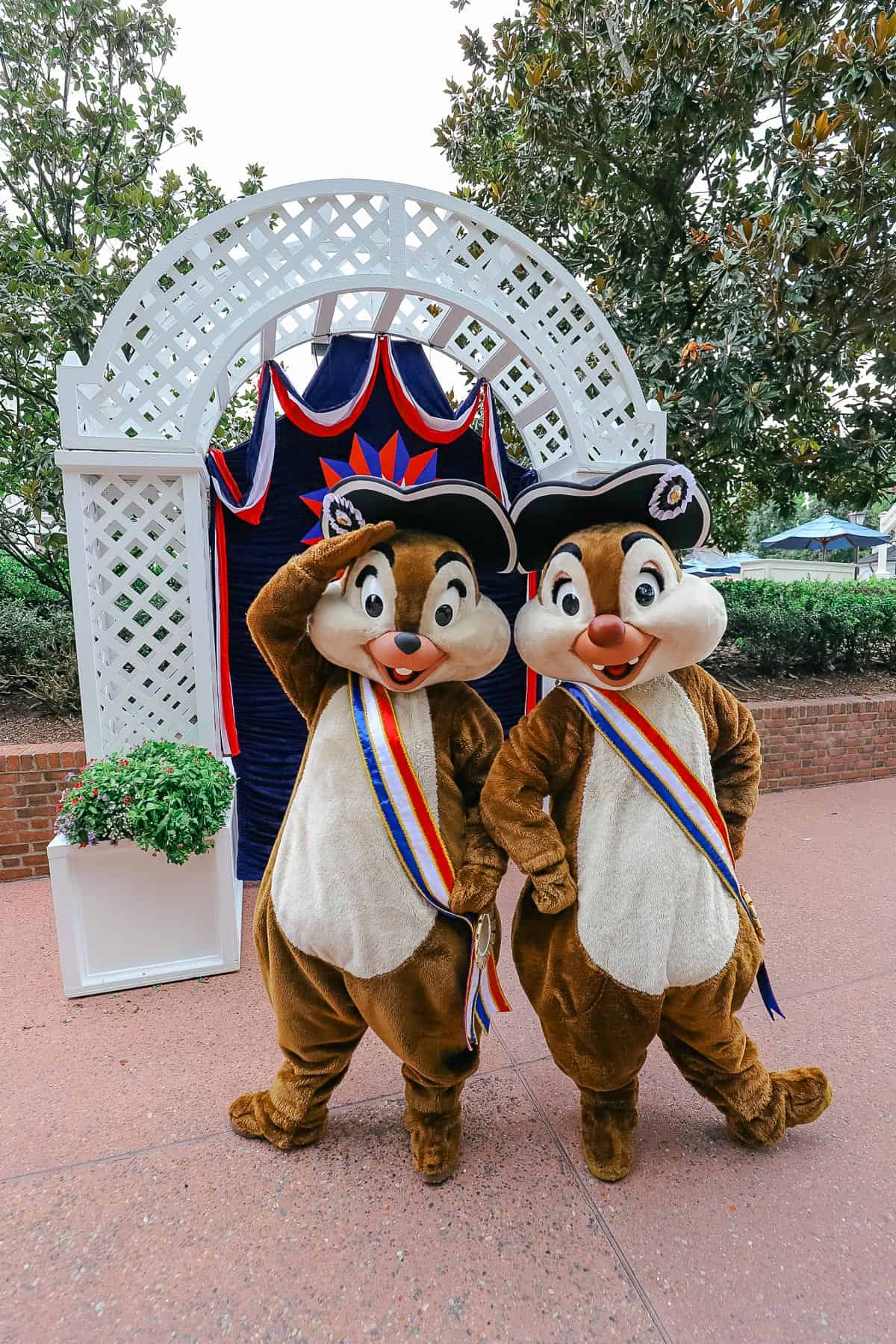 Whether for a vacation or to celebrate the spirit of America, if you have the opportunity to visit Epcot on the 4th of July–remember these rare character opportunities. All the characters mentioned above have had longstanding meets in the park for the holiday.
For more information about meeting characters at Disney World, you might enjoy the following:
Or you might like to browse the entire list of character meet-and-greets at Epcot.
In the Comments
Have you ever visited Epcot on the 4th of July to meet these special characters? Which of these characters would you like to meet most?