Character Training (A Surprise Character Opportunity at Epcot)
It's always fun to see our favorite characters in the theme parks! But it's even more fun to run into a troupe of characters in one location.
At Epcot, there is a chance you might run into one of these groups. What's the occasion? It's called character training!
Unfortunately, character training is not something you should anticipate seeing during your visit. But, if you are in the right place at the right time, you'll want to stop and take advantage of this surprise offering.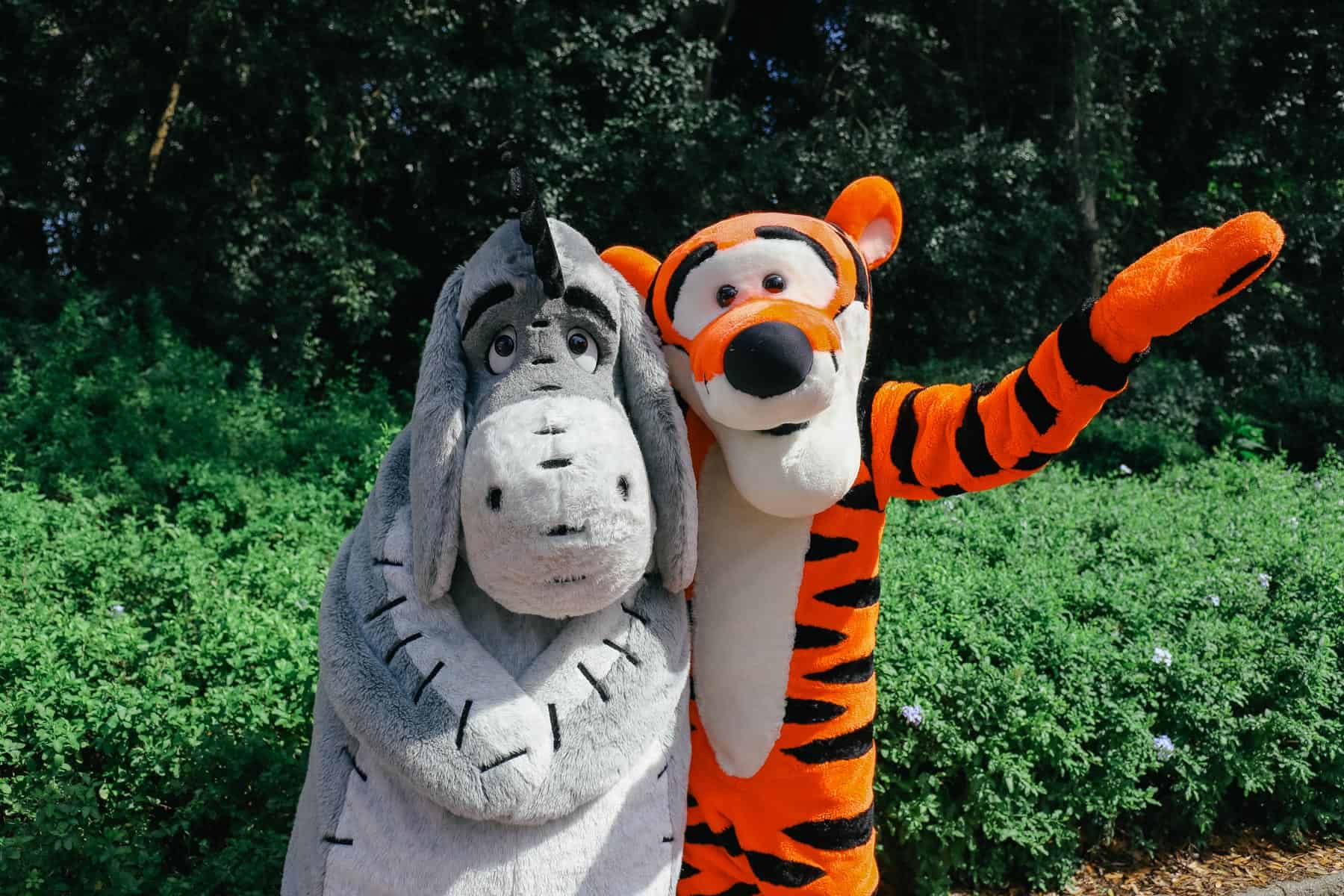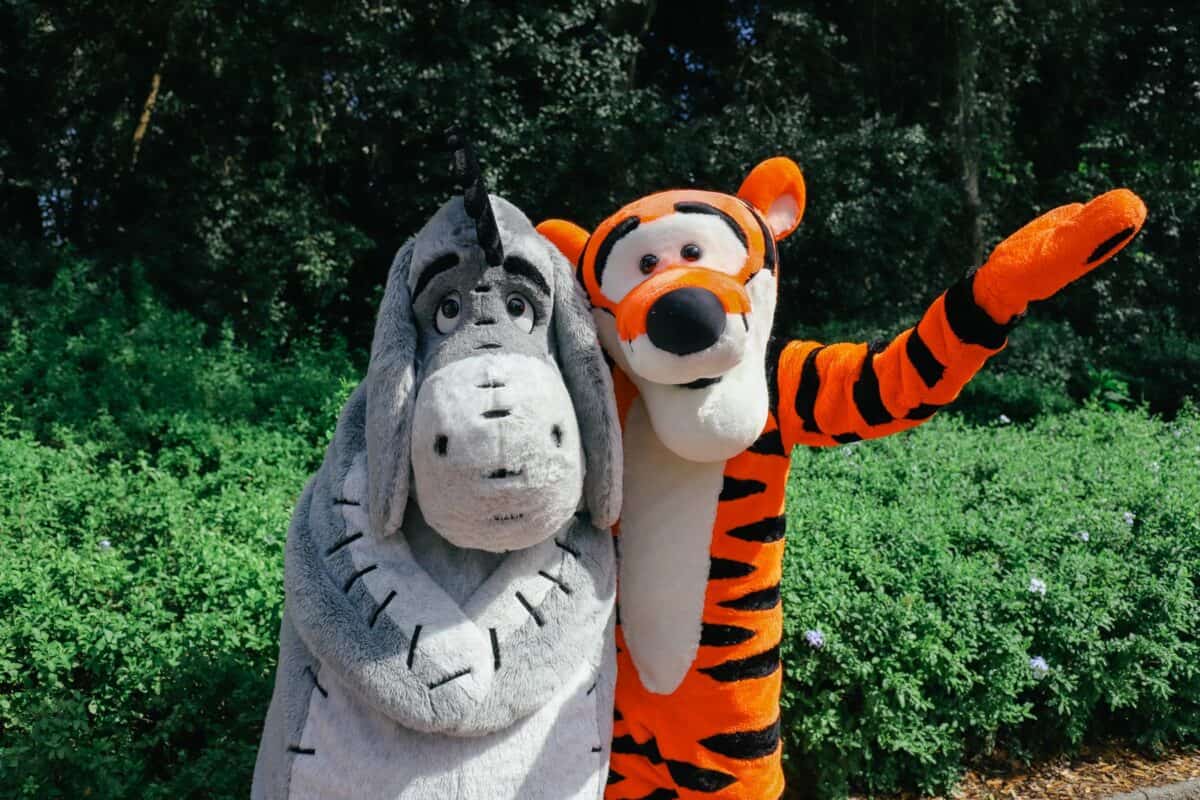 So far this year, I've run into character training at Epcot a handful of times. In the past, we saw character training at the World Showplace gates between the United Kingdom and Canada Pavilions.
However, in recent years character training has been on the lone walkway to the left of the American Pavilion. This walkway sits to the immediate left of Regal Eagle Smokehouse.
You can see in the photo below that a large group has formed, and several characters are present. Usually, when you walk by this area, it's empty.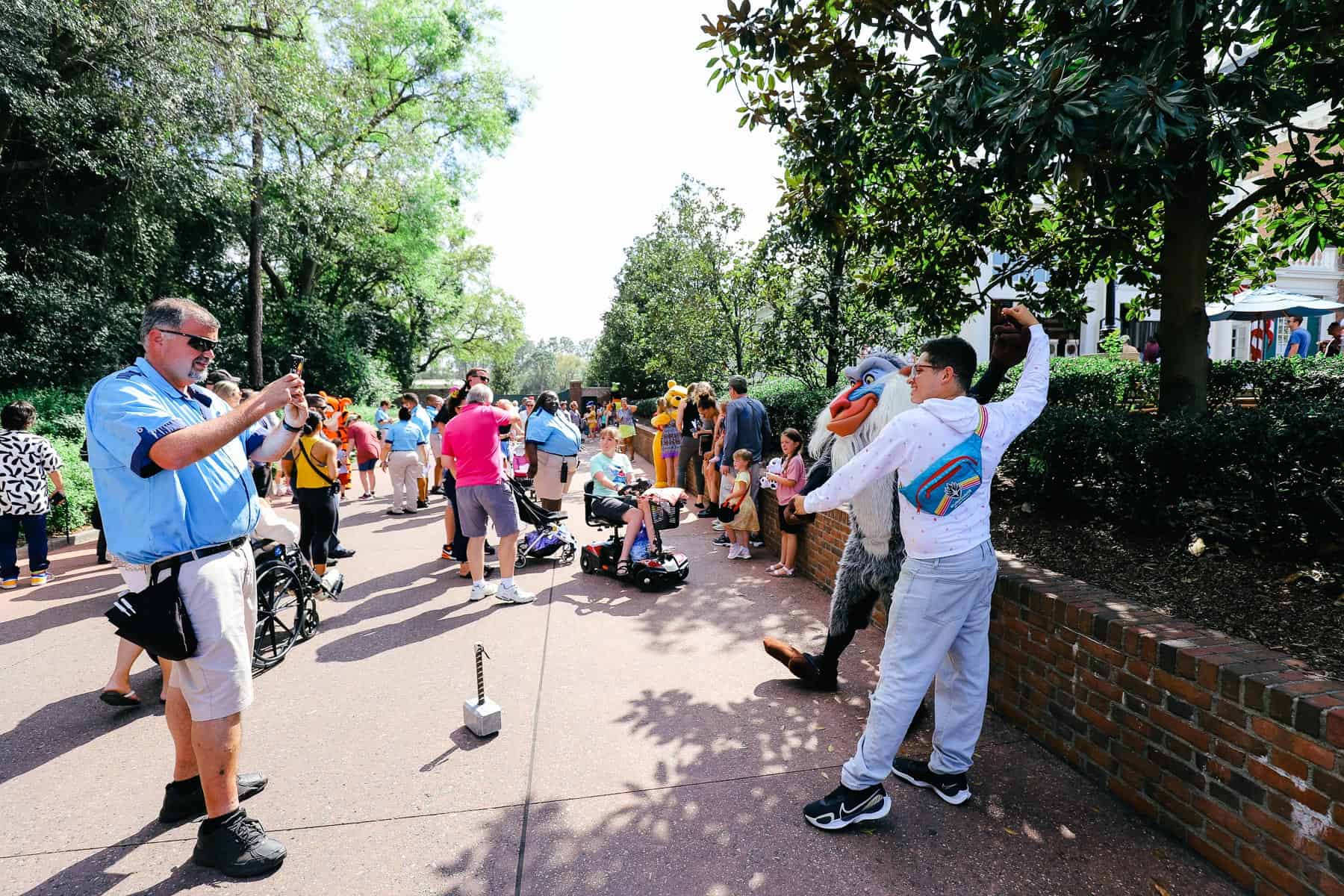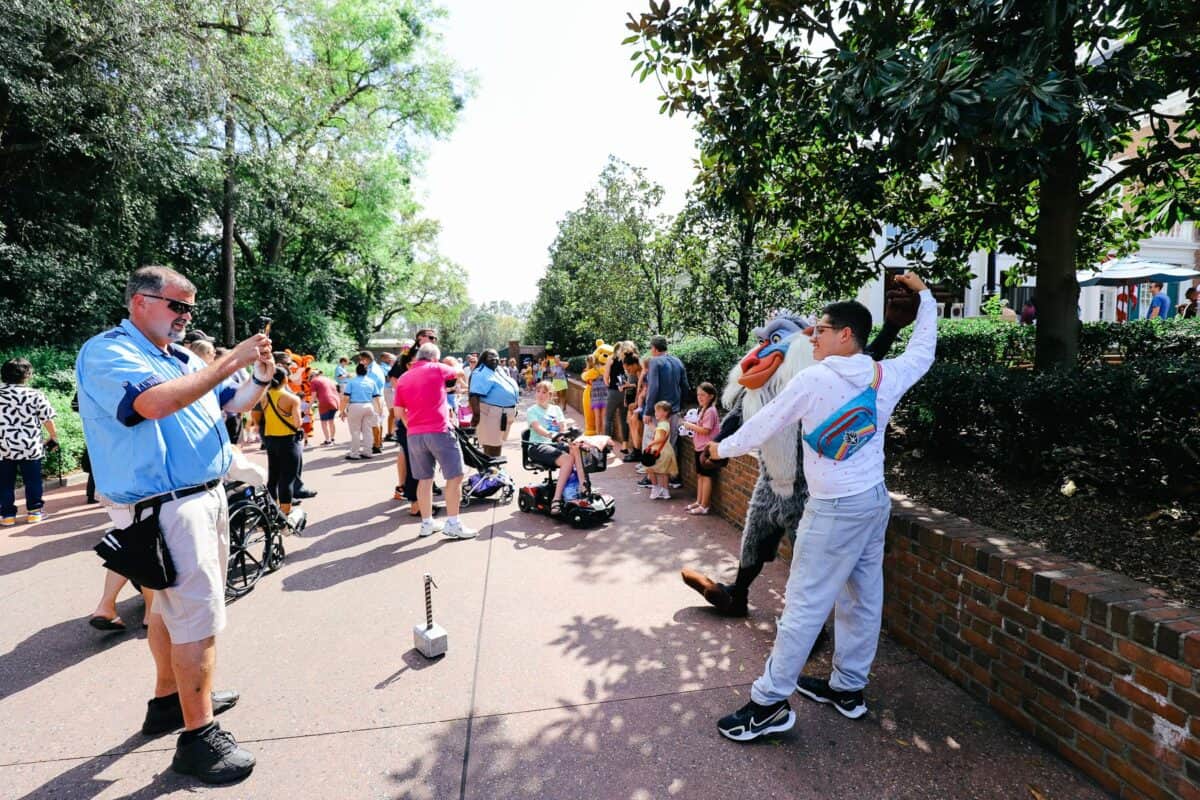 So if you walk by and see a few characters out, feel free to join in the fun!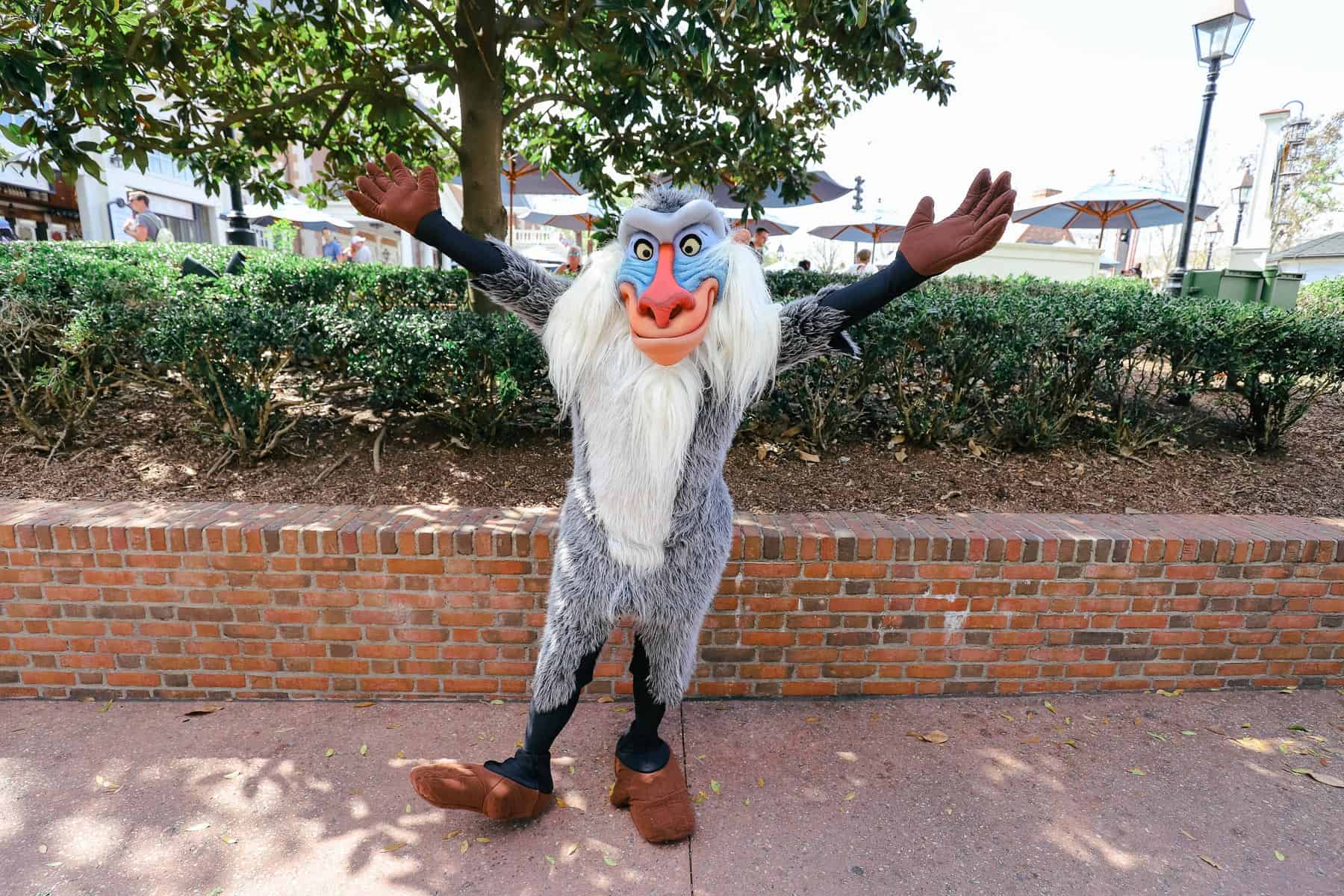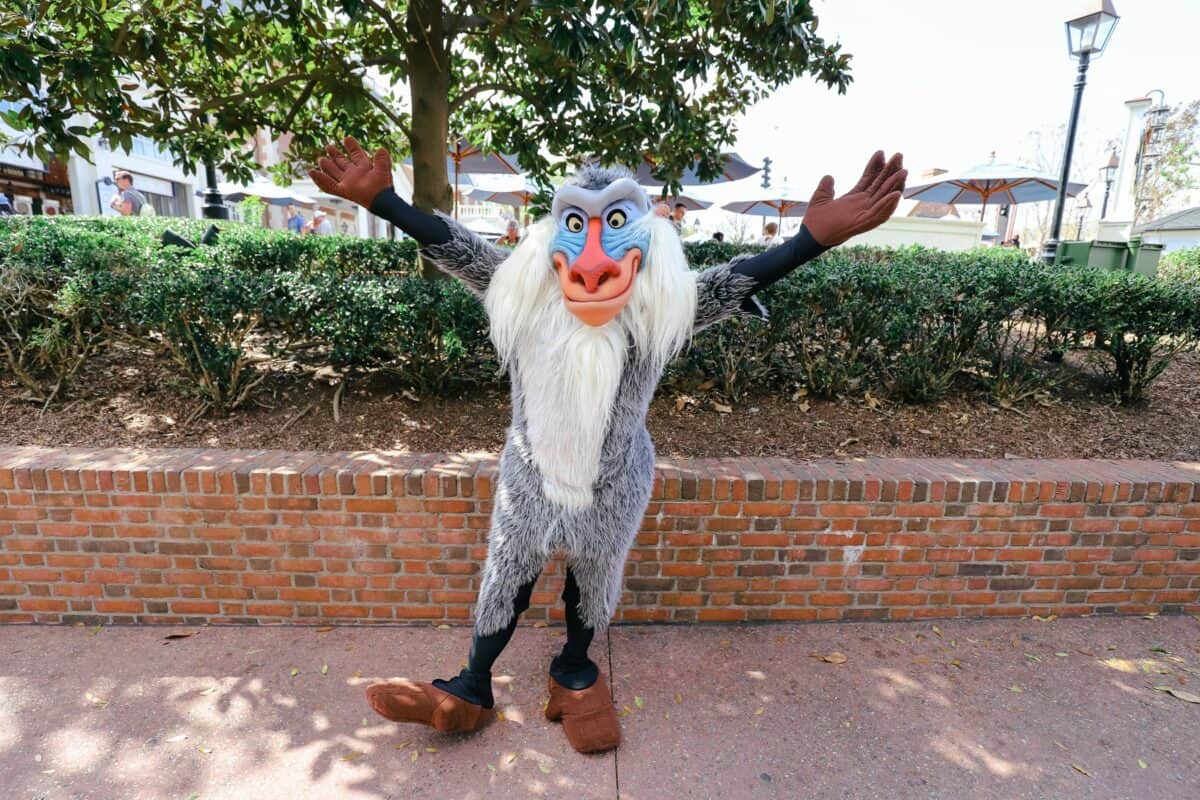 We saw Rafiki! He used to meet at Disney's Animal Kingdom at Rafiki's Planet. However, we usually see him on a character flotilla these days.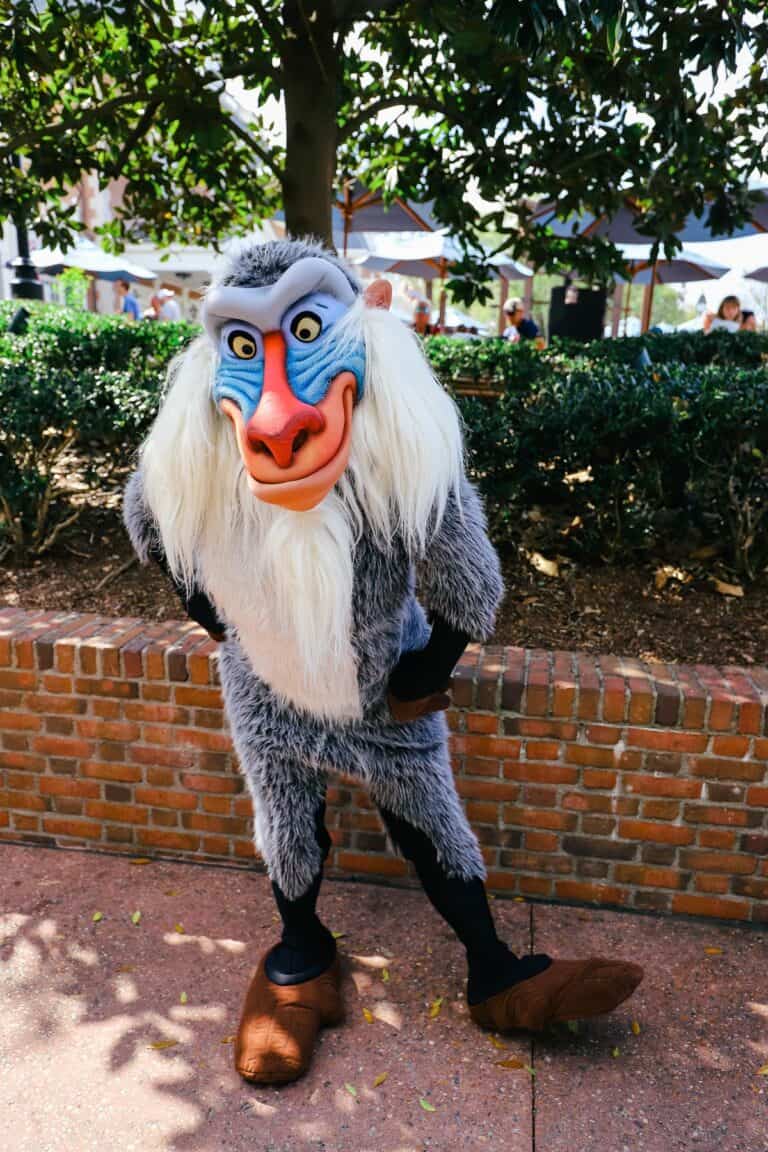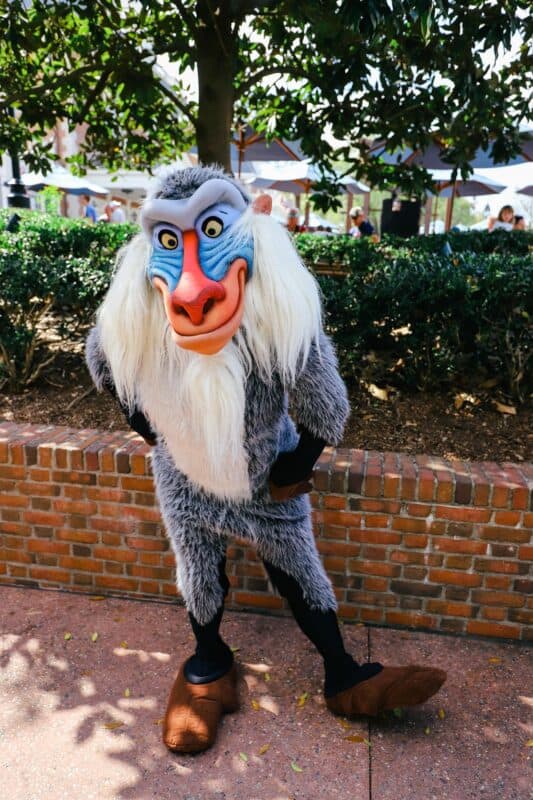 Then we saw Mr. Smee. He is a rare character indeed. However, he usually appears in the daily Festival of Fantasy Parade at Magic Kingdom.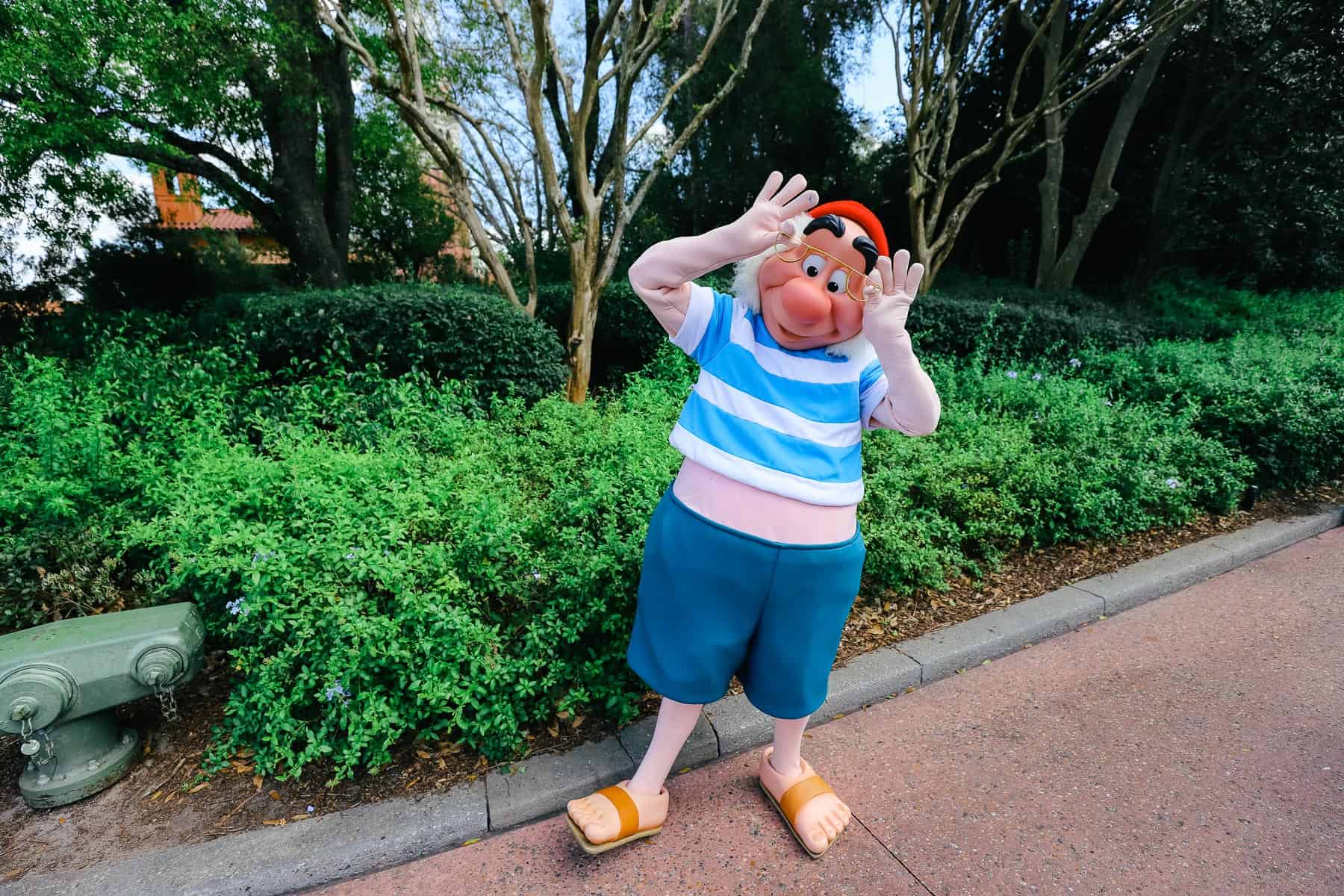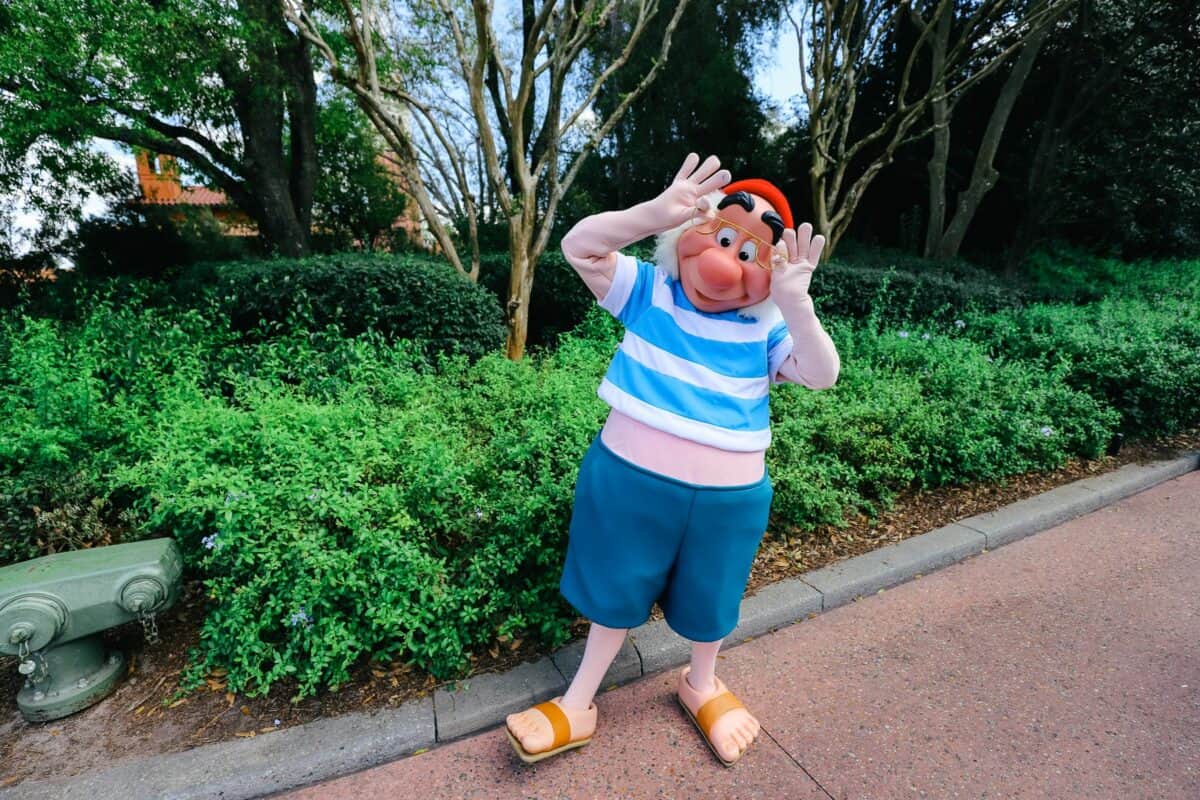 He also used to be part of the Pirates and Pals Fireworks Party at Disney's Contemporary. But we haven't seen that special event in years, and there haven't been any rumors of its return.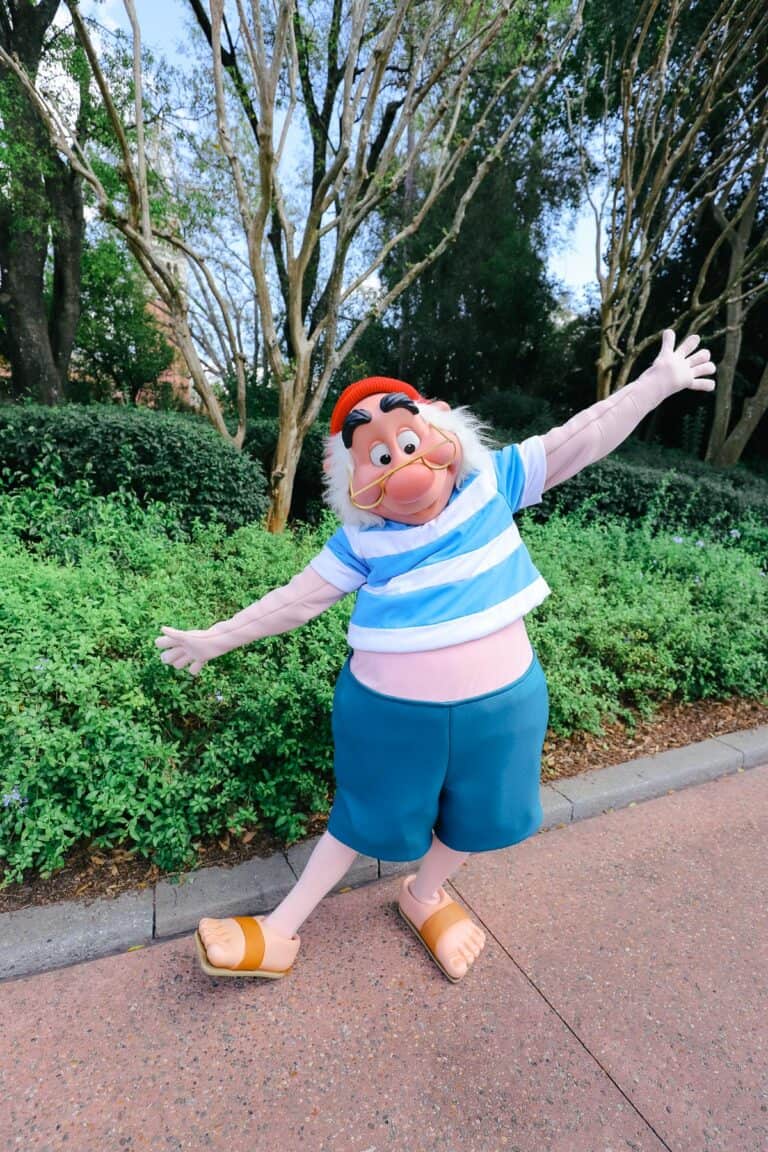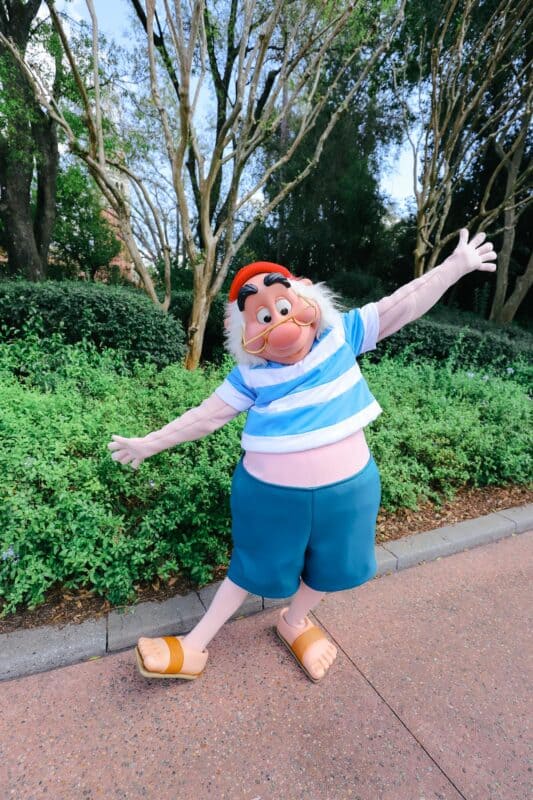 Hook was leaving when we got toward the back of the area, but we snapped a quick photo. He rides on the Peter Pan unit in the Festival of Fantasy Parade.
You might also see him during Mickey's Not So Scary Halloween Party. Unfortunately, he doesn't have a character meet, but he's usually part of the villain's stage show.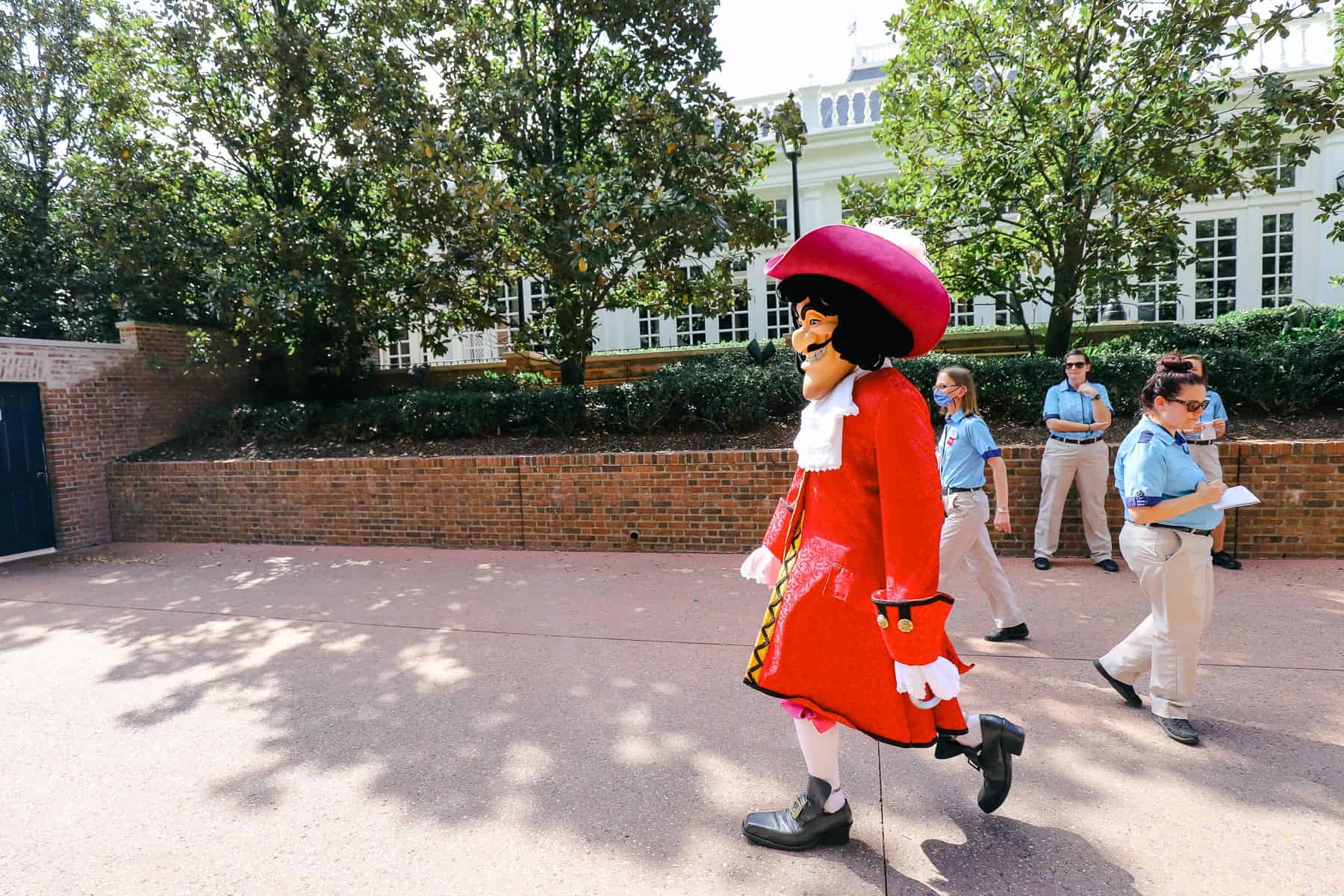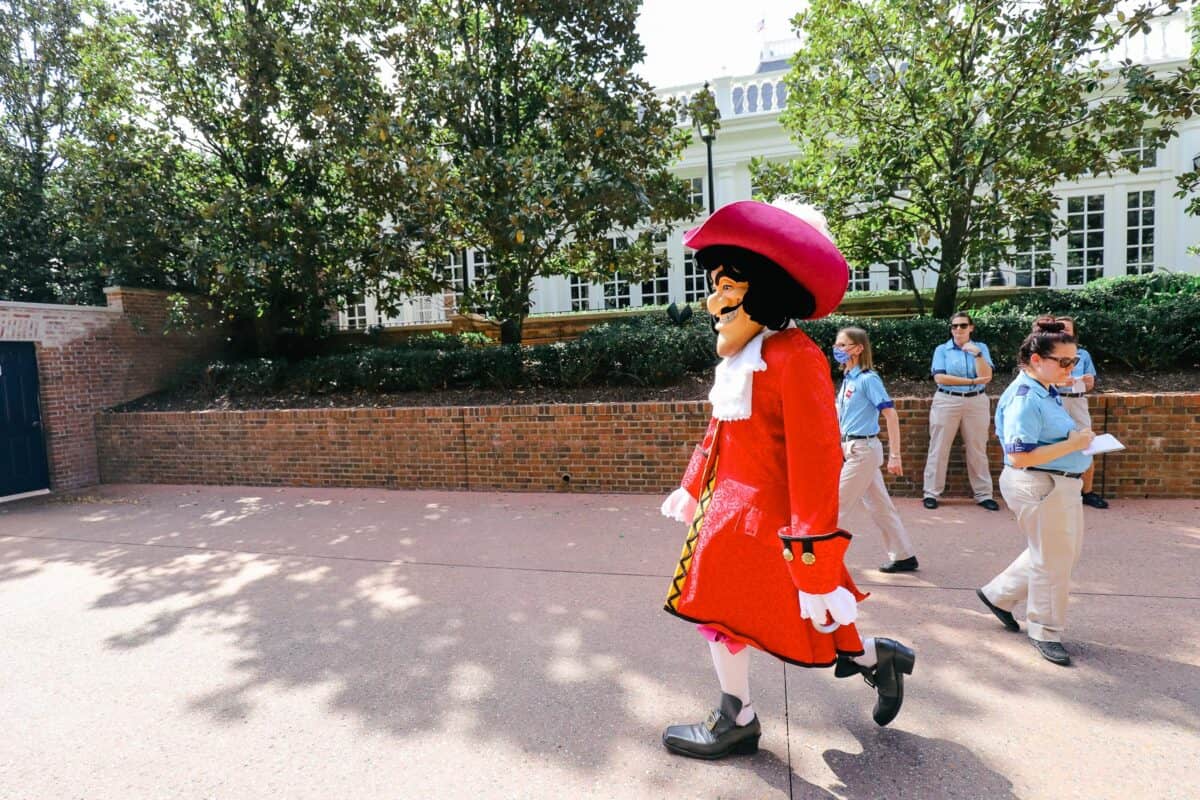 Pluto was out meeting with guests at character training. Of course, you can see him in several locations in the parks.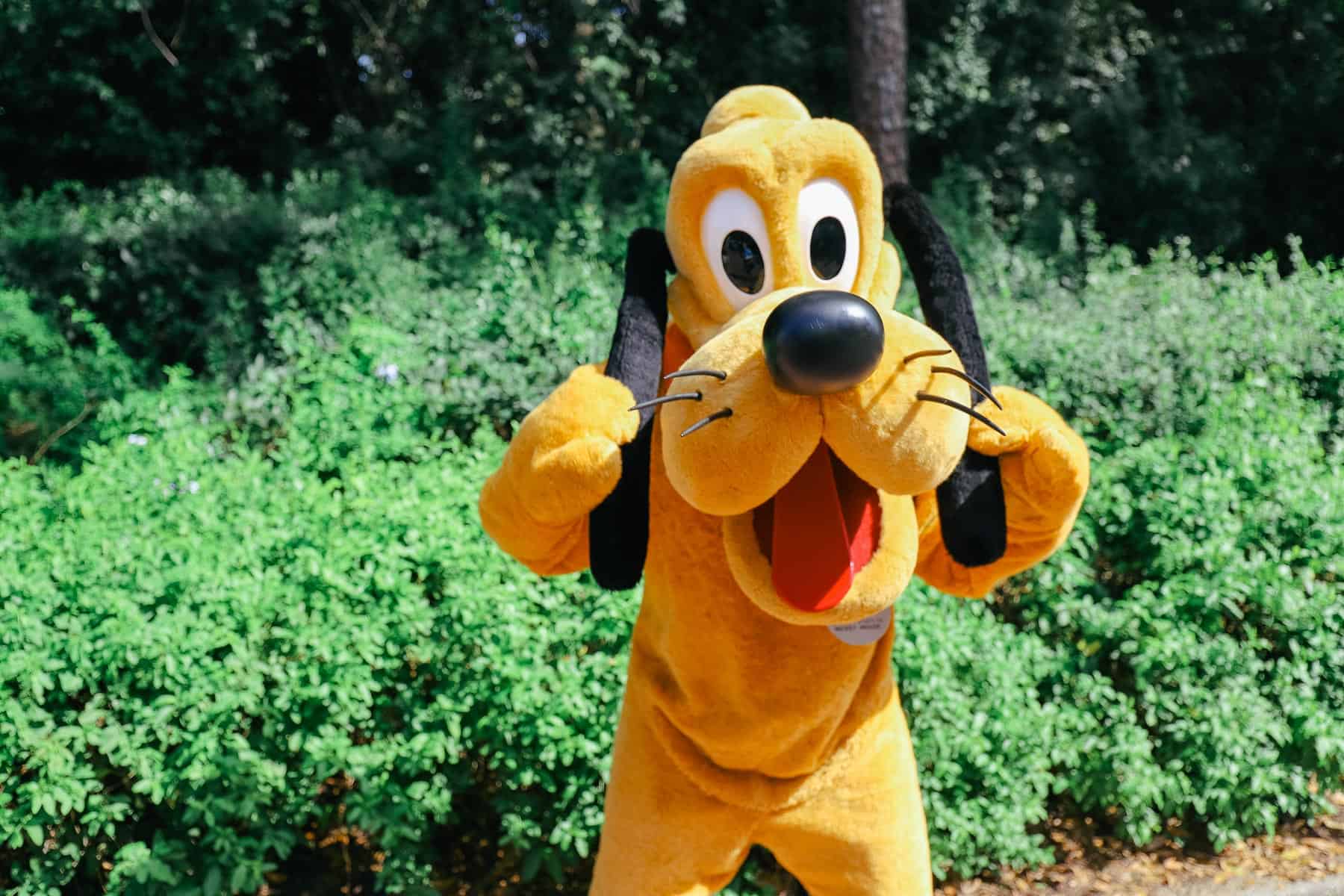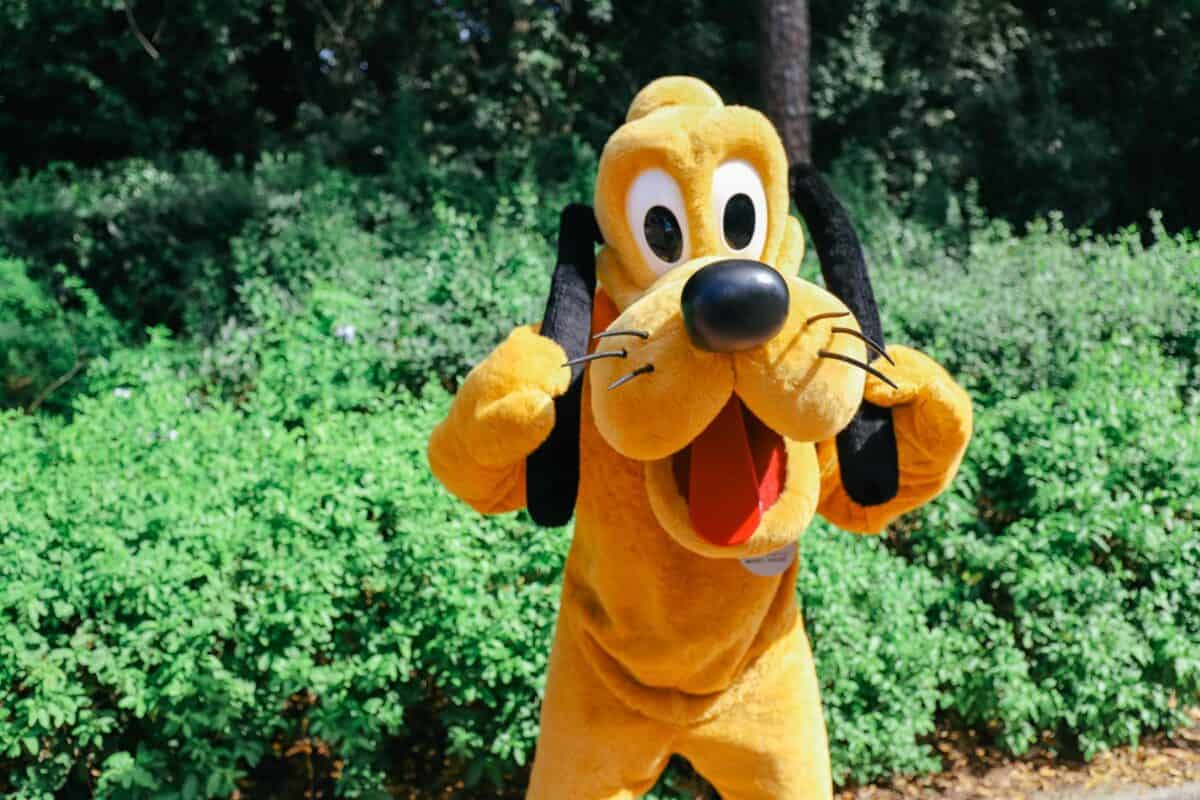 Here are a few traditional places to meet Pluto in the parks: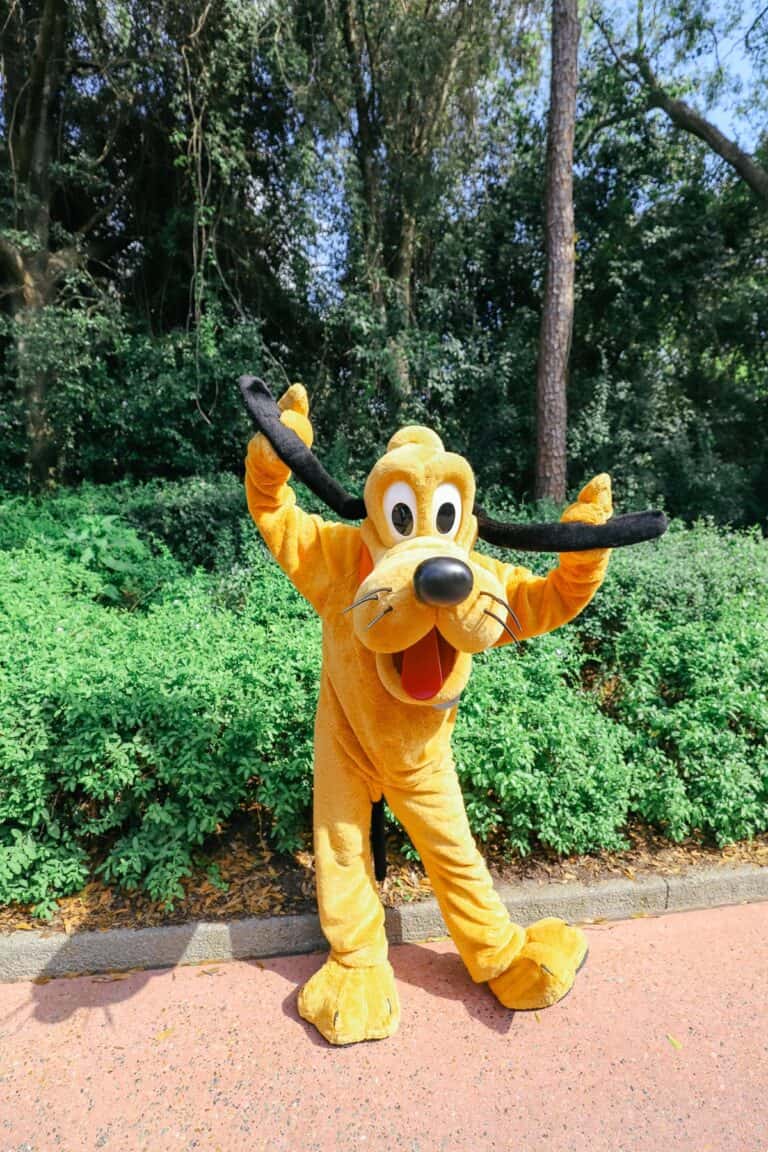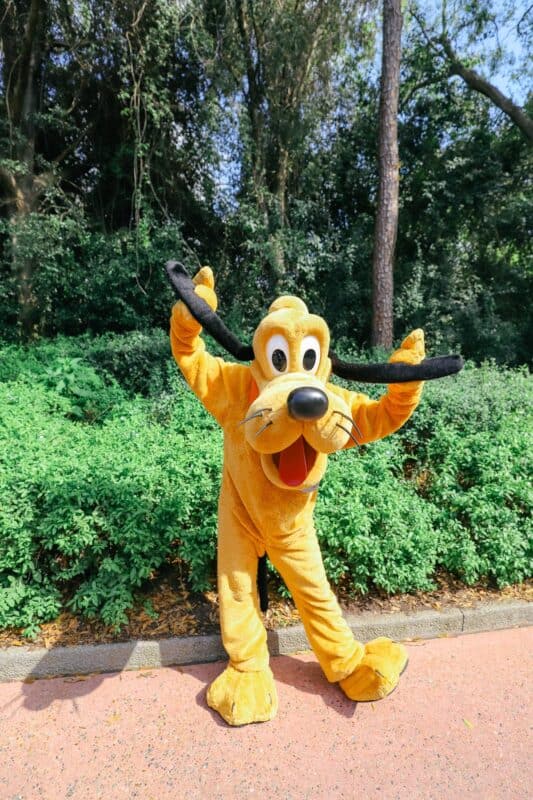 Tigger and Eeyore were meeting guests as a pair. You can meet Tigger daily at Magic Kingdom. He meets in the Thotful Spot with Winnie the Pooh.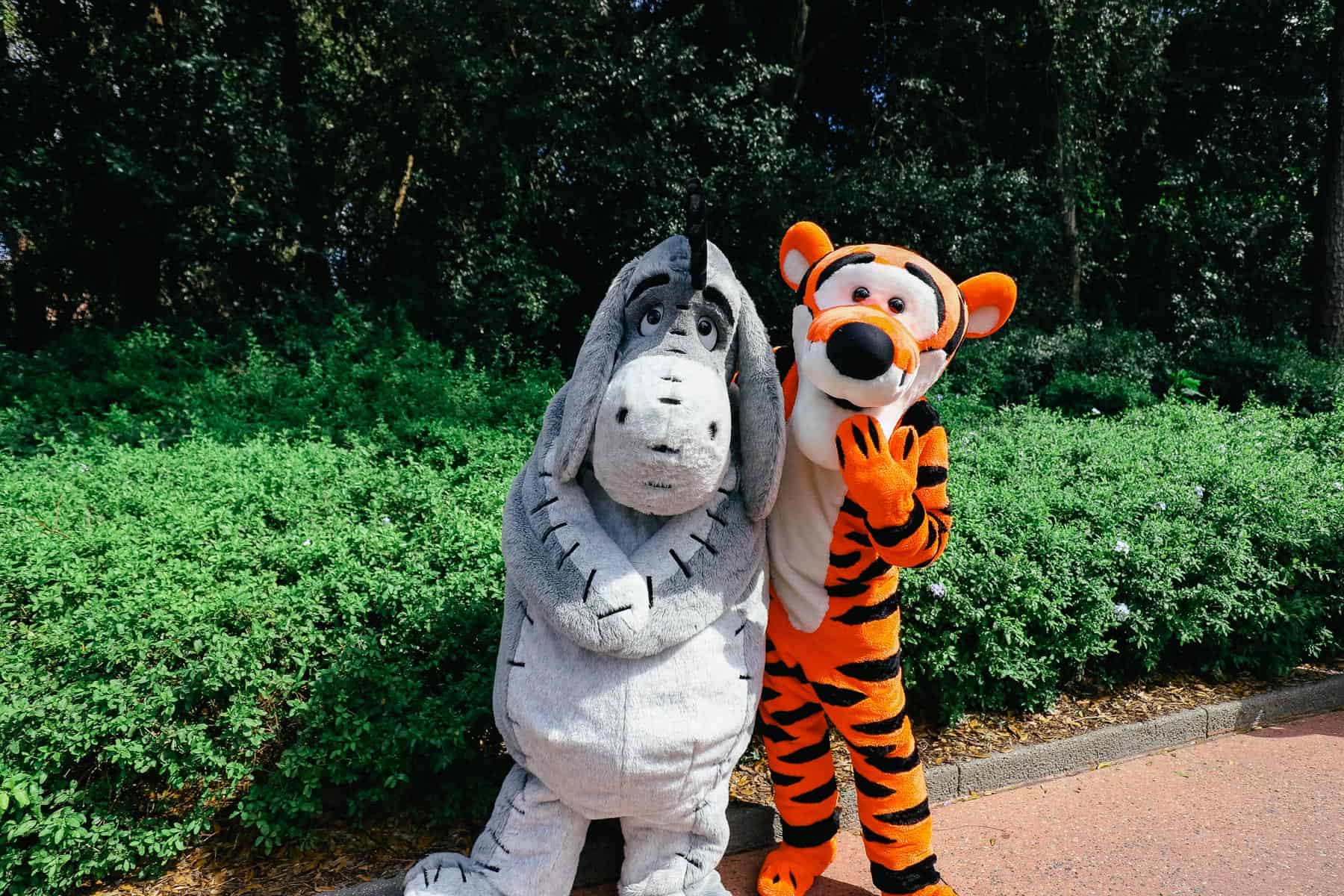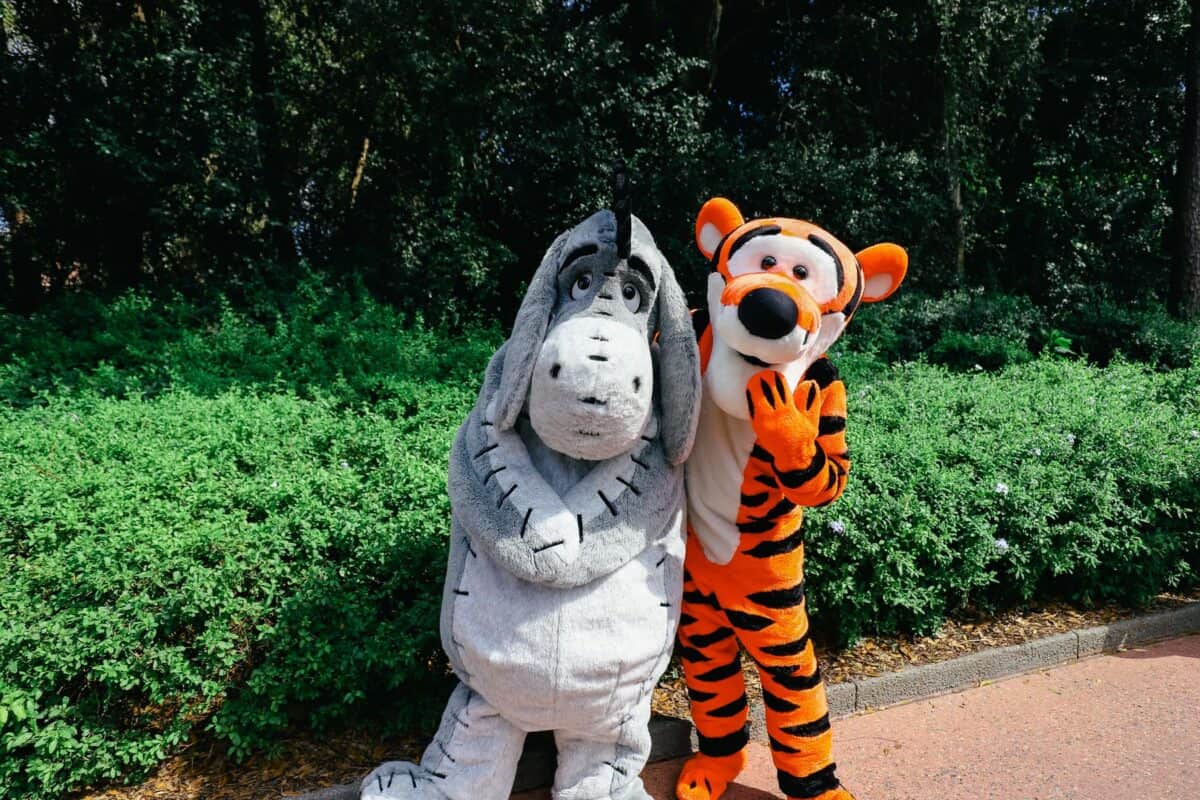 Eeyore and Tigger meet alongside Piglet and Pooh at The Crystal Palace in Magic Kingdom. That character dining location serves breakfast, lunch, and dinner. It makes our list of the best character dining at Disney World.
Related: The Crystal Palace Breakfast Review
All four of these Winnie the Pooh characters meet at both of the seasonal parties at Magic Kingdom. During the Halloween Party, they meet in their Halloween costumes. And at the Christmas Party, they wear matching winter scarves!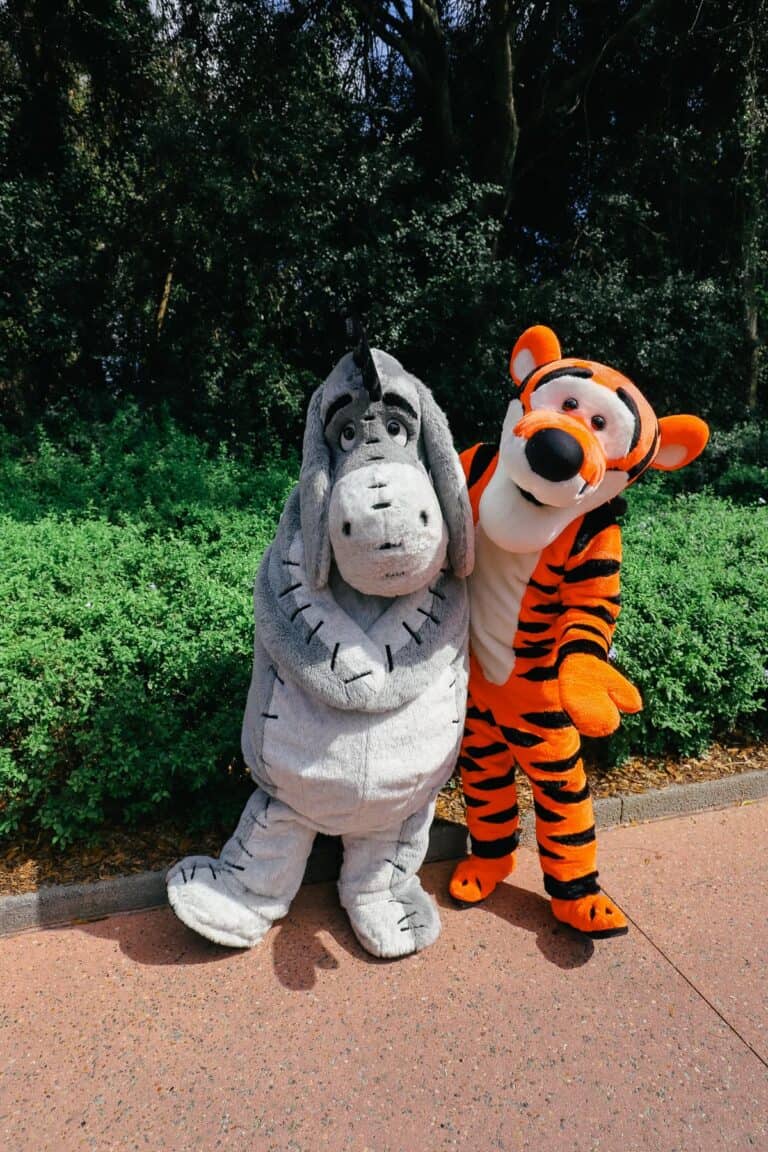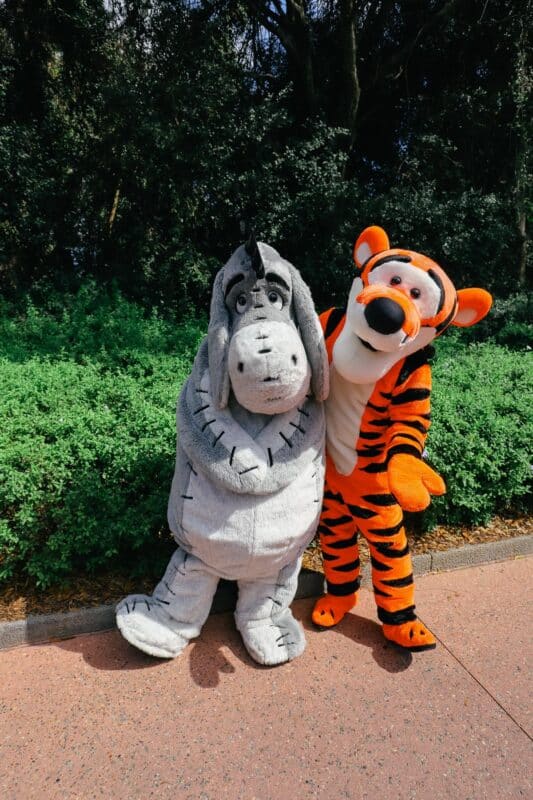 We also recently saw Mickey Mouse and Winnie the Pooh meeting in this area. Since character training is a special surprise, you could run into a variety of characters in the area.
Also, autograph-signing characters will sign autographs at this location. So make sure to have your autograph book out and ready. Additionally, Photopass Photographers are not a part of character training.
A cast member will be present with each character. If a character is about to leave, they will let you know. Unfortunately, they can't always wait to meet everyone with the heat and other circumstances.
So if you happen upon a large group of characters or are walking past the American Pavilion, you might think to look over this way. You never know who you might run into!
For more information about meeting characters at Disney, we have an entire list of character meet-and-greets at Disney World. Or you might enjoy the following:
In the Comments
Have you ever run into character training at Epcot? Who would you like to meet?