Meet Minnie Mouse at Epcot (Near the Park Entrance)
In this article, we visit Minnie Mouse's character meet-and-greet at Epcot. We'll look at where to find her, the best time to meet her, and other details for this character meet.
Most of us like to take the time to meet Minnie Mouse during our Walt Disney World vacation. Thankfully, you can find her at each of the four parks.
But what about classic Minnie Mouse? Well, you can only find her at Epcot. Minnie Mouse meets here in her red with white polka dot dress, bow and all.
So for this article, we'll specifically look at where to find Minnie Mouse at Epcot. Unfortunately, since her former meet was demolished a few years ago, she's been relatively difficult to find.
For instance, this past year alone, she was reassigned to a gazebo in the World Showcase. However, later she was moved to Epcot's front entrance, where Pluto was meeting.
So at the time of this update, she's been meeting guests daily at the park entrance for almost six months. Pluto now meets in the gazebo.
This article was updated on February 4, 2023.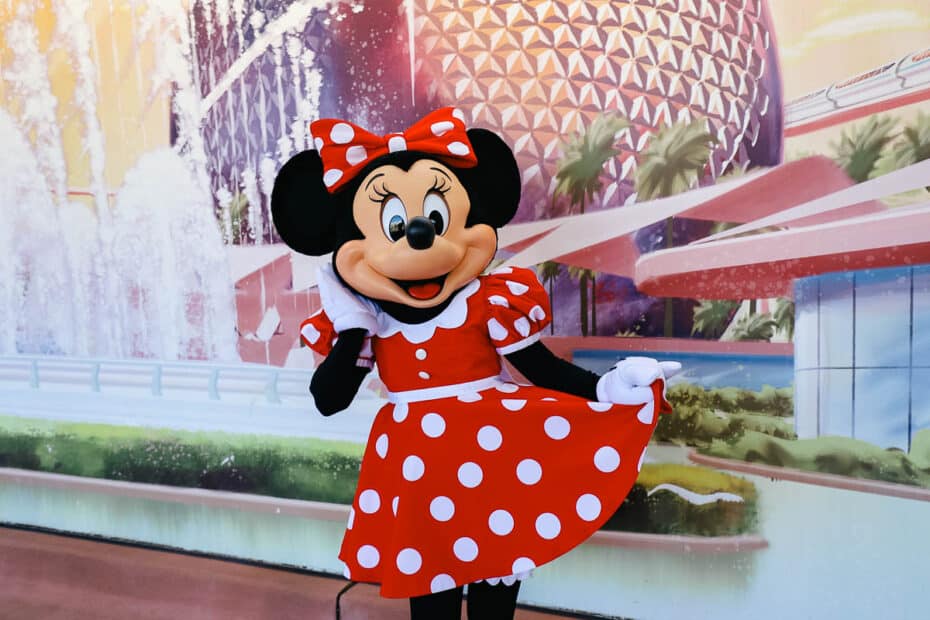 Here is the line when I arrived to meet Minnie Mouse at this location. This was taken a little after 2:00 p.m.
As you can see, there were a few guests ahead of me. However, it took less than three minutes to meet Minnie Mouse.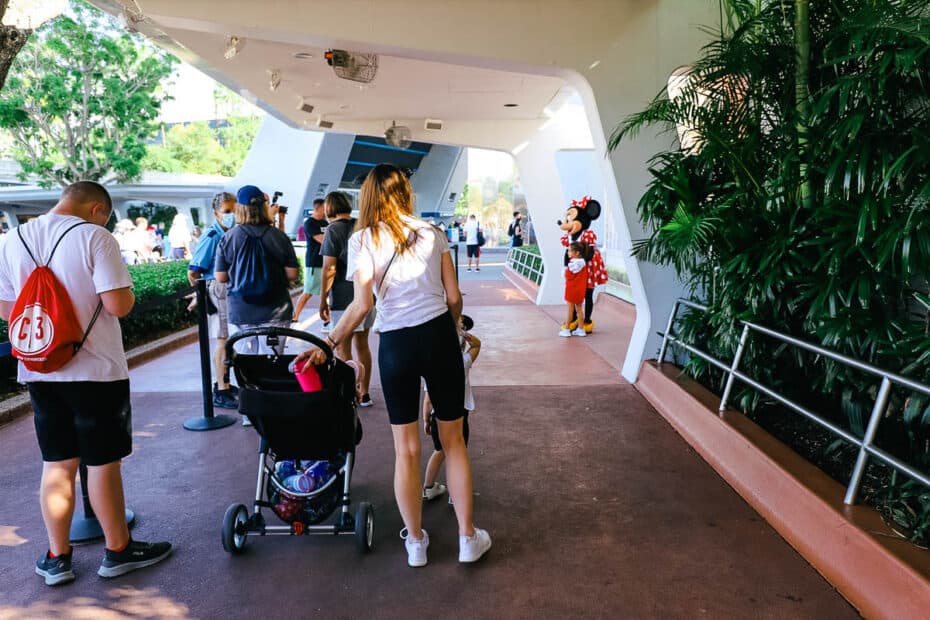 She was happy to pose for a couple of photos.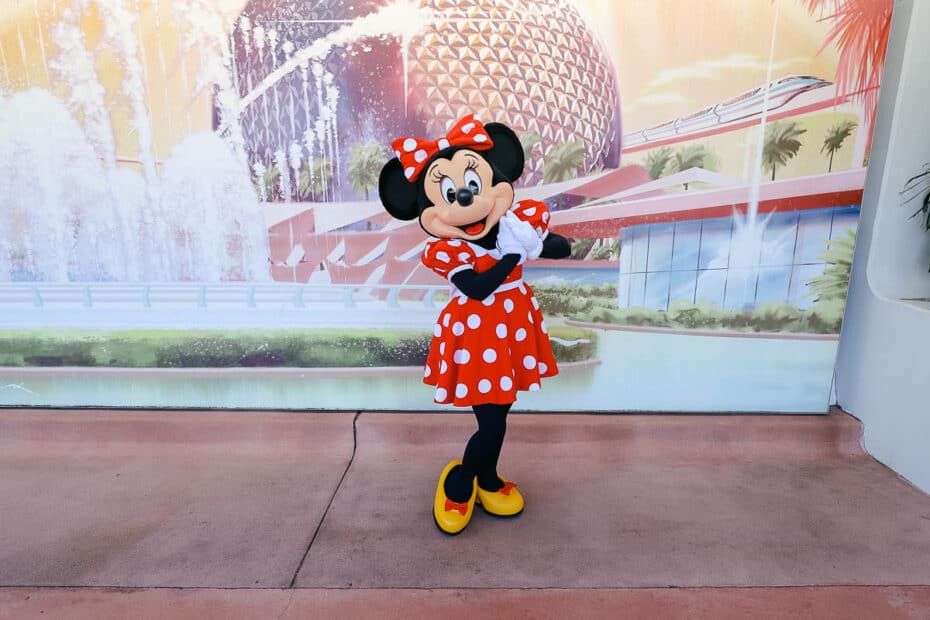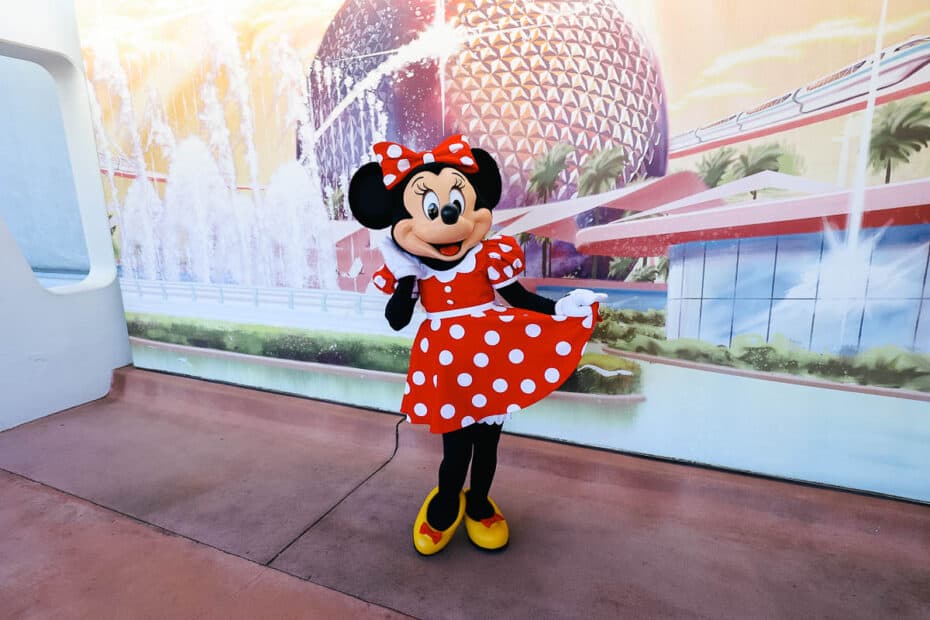 Minnie Mouse usually has a PhotoPass photographer available at this location. They will take your photo and scan your band if you have the Memory Maker.
If you didn't purchase the Memory Maker, you could ask the photographer or cast member attending the meet if they'll take a family photo with your device.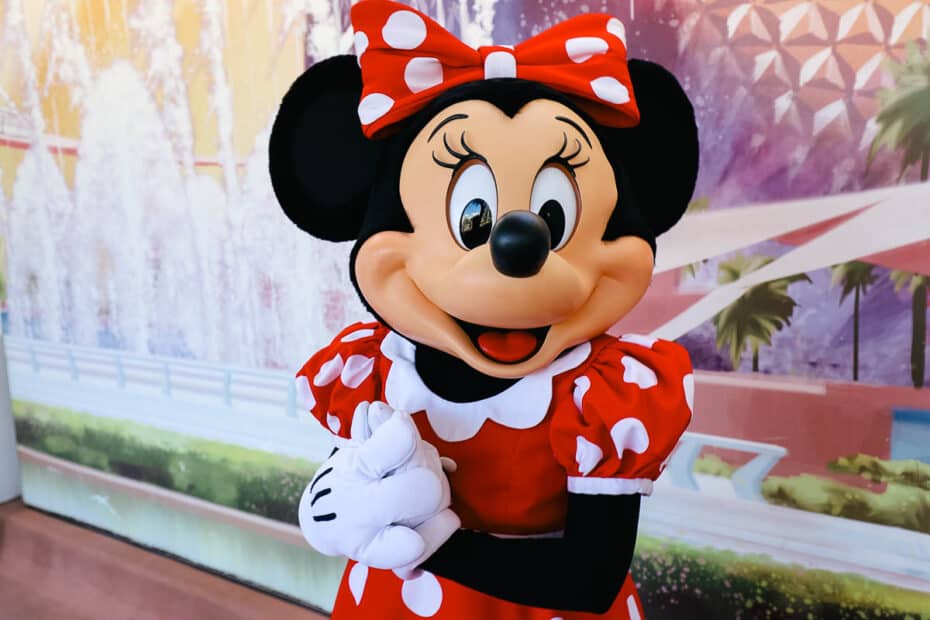 Additionally, Minnie signs autographs. She signs her name with love and dots her i's with hearts.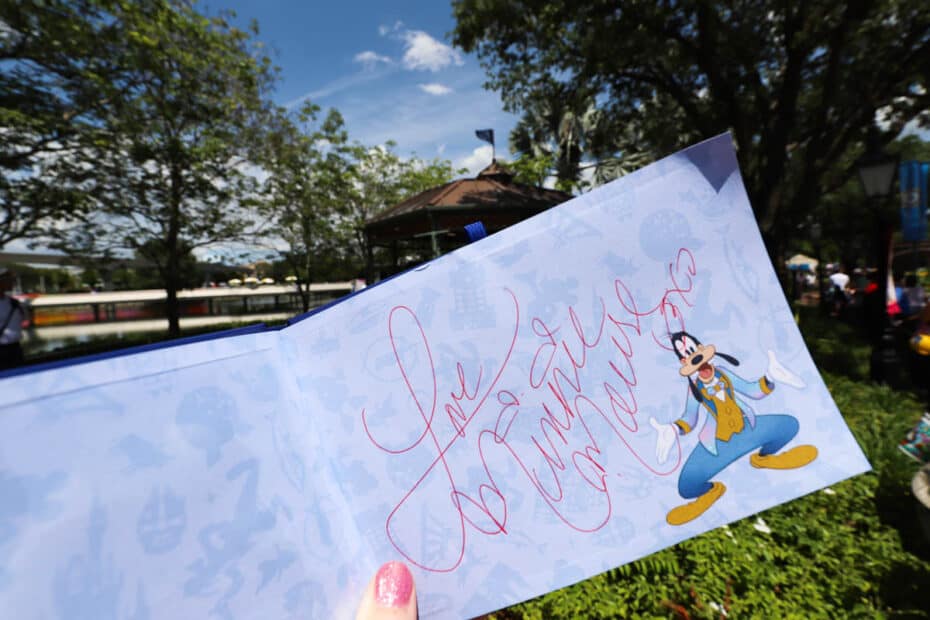 At this time, Minnie Mouse meets at this location at the following times:
11:30 a.m.
12:00 p.m.
12:30 p.m.
1:00 p.m.
2:10 p.m.
2:40 p.m.
3:10 p.m.
3:40 p.m.
4:10 p.m.
4:40 p.m.
However, you'll want to check the My Disney Experience for exact times on the day of your visit.
Additionally, Goofy meets next to Minnie Mouse at this location. You can usually find him out around the same time as Minnie Mouse. A line will be formed for each character.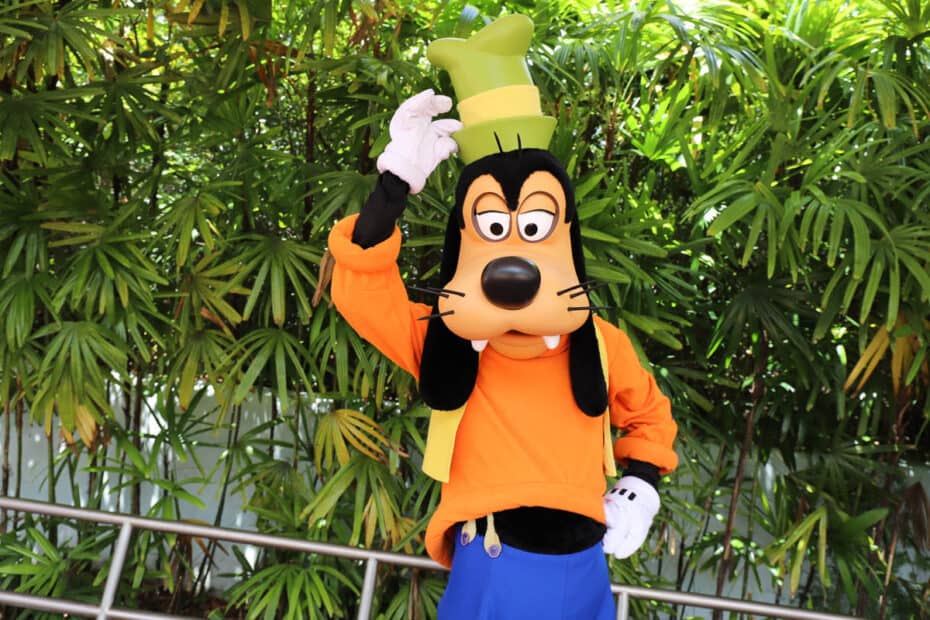 As for Pluto, he now meets in the gazebo near the entrance to the World Showcase. It will be on your left before you reach the Mexico Pavilion.
Related: Meet Pluto at Epcot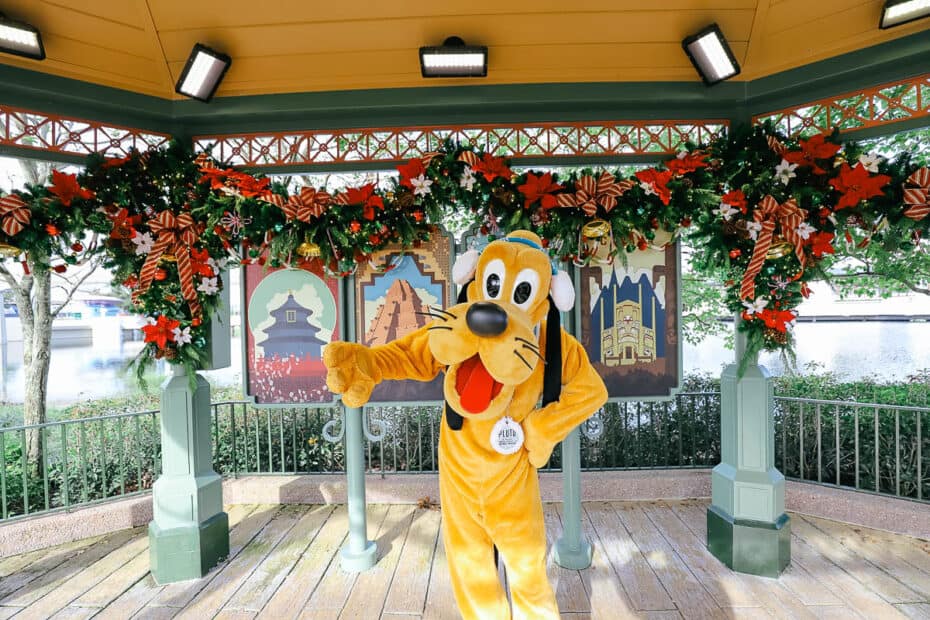 For more information, we have a complete guide that details how to find characters at Epcot. Or you might enjoy the following meet and greets:
Additionally, we have an entire list of character meets at Disney World. That page covers each park and what characters you can expect to find.
In the Comments
Do you plan to meet Minnie Mouse at Epcot on your vacation? Did this article answer all your questions about this character meet?