Tinkerbell and Fawn (Rare Character Appearances at Disney's Animal Kingdom for Earth Day)
From time to time, rare characters make appearances in the Walt Disney World theme parks. These meets are meant to surprise and delight and are often considered limited-time magic.
One of these instances is the week leading up to Earth Day at Disney's Animal Kingdom. So we visited the Animal Kingdom for the start of Earth Week, which runs April 16 through April 22, 2023.
During our visit, we found Tinkerbell and Fawn greeting guests. These two fairies will likely meet intermittently throughout the week leading up to Earth Day.
Update: Tinkerbell and Fawn met for the first two days of Earth Week. Then Jane and Terk from Tarzan made appearances. It is expected another pair of characters will appear by the end of the week.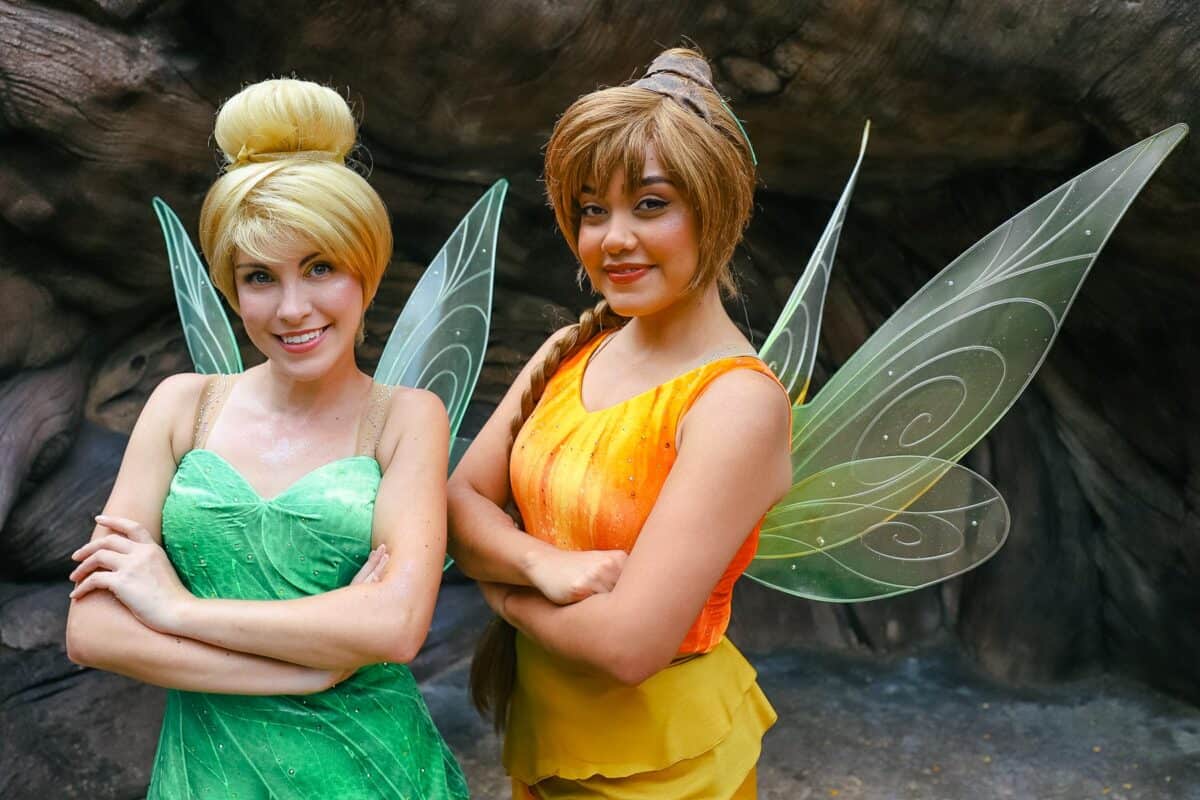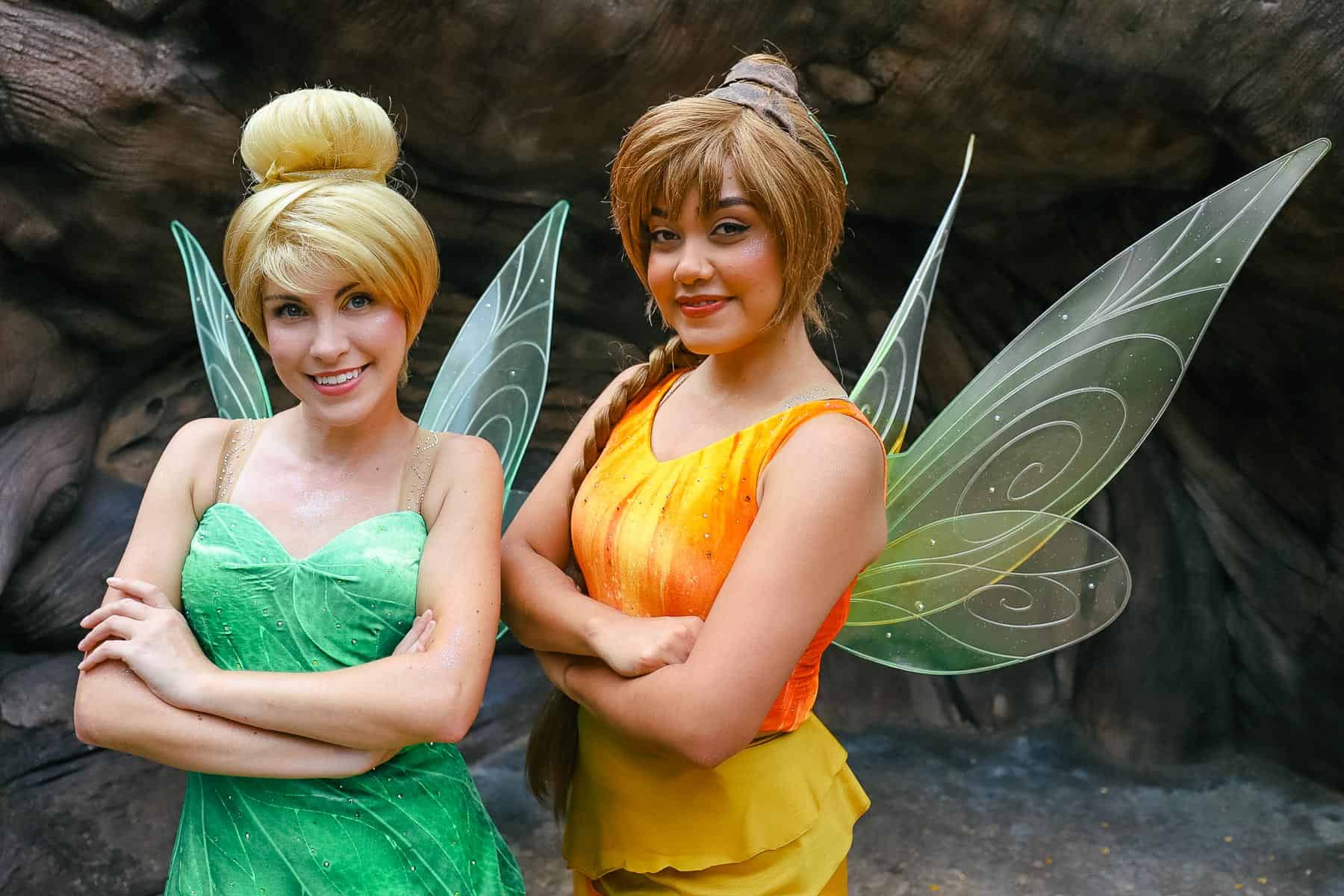 Unfortunately, times for this character meet-and-greet are not listed in the My Disney Experience app, which means they are not guaranteed. For instance, when we visited Sunday, they were rotating with King Louie from The Jungle Book at this location.
When we arrived at Animal Kingdom, we didn't see any special character meets. So we stopped at one of the guest experience locations to see if we could find out an exact location and time.
Guest experience teams are scattered throughout the park. These cast members are usually stationed underneath a bright blue umbrella and wear matching blue polo shirts.
A cast member told us the next character meet-and-greet was at 1:50 p.m., and they couldn't guarantee which character would be meeting. It was 1:27 p.m., and we were only a few feet away from where they would meet.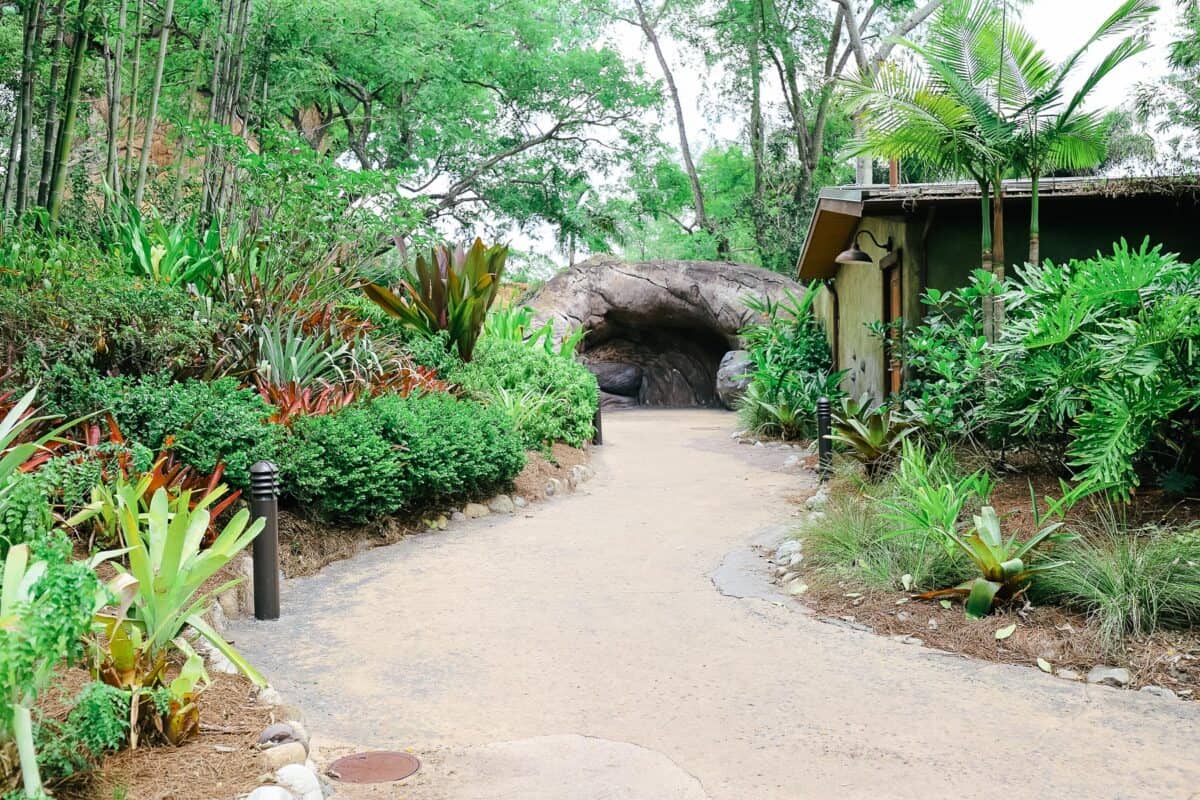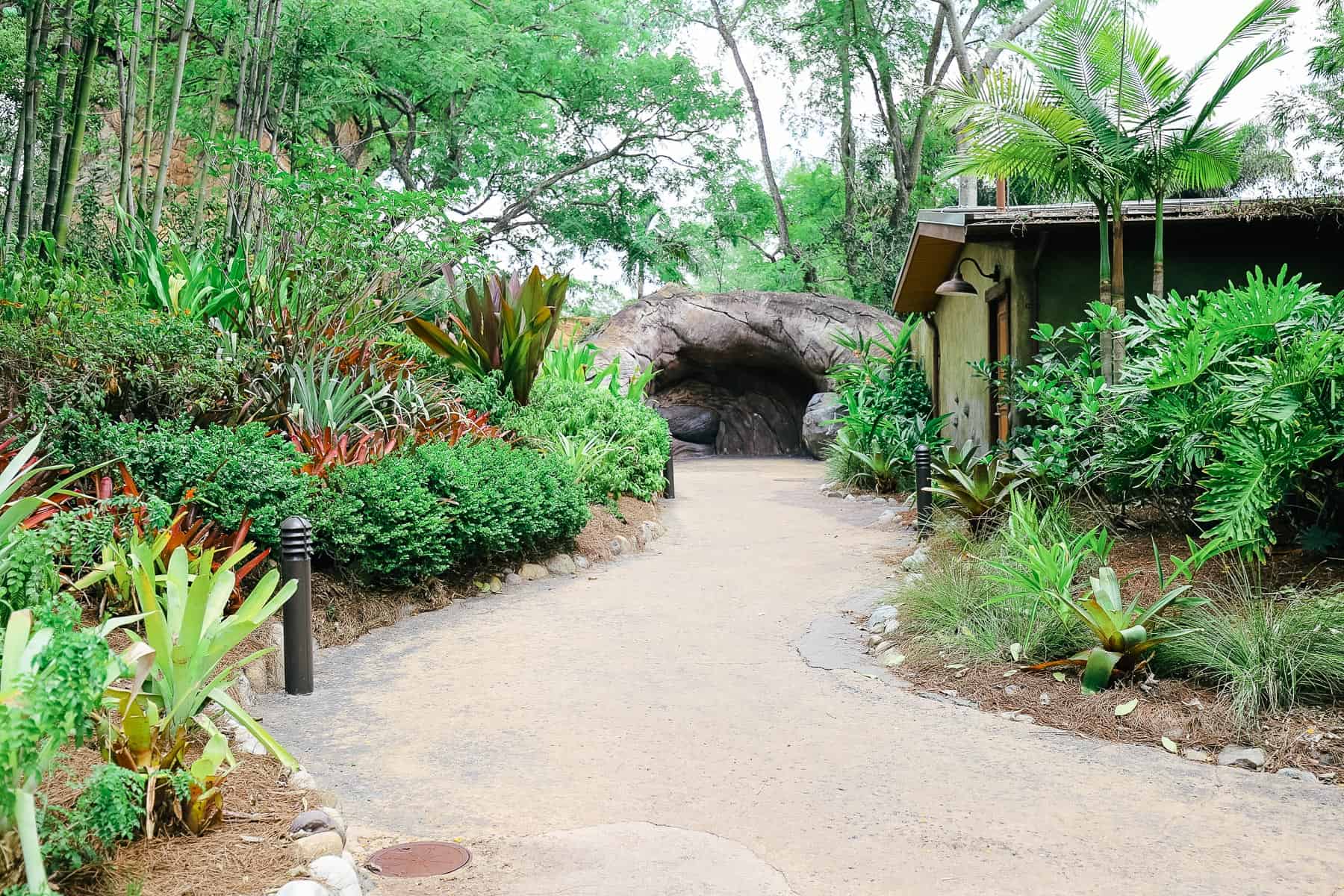 Tinkerbell and Fawn are meeting on the Tree of Life Garden Trail, past the trail's entrance. The trail's entrance is on the left side of the Tree of Life, immediately past Otter Grotto.
Since a line hadn't formed, we decided to hang out in the area. Within a few minutes, more guests appeared, and we formed a line.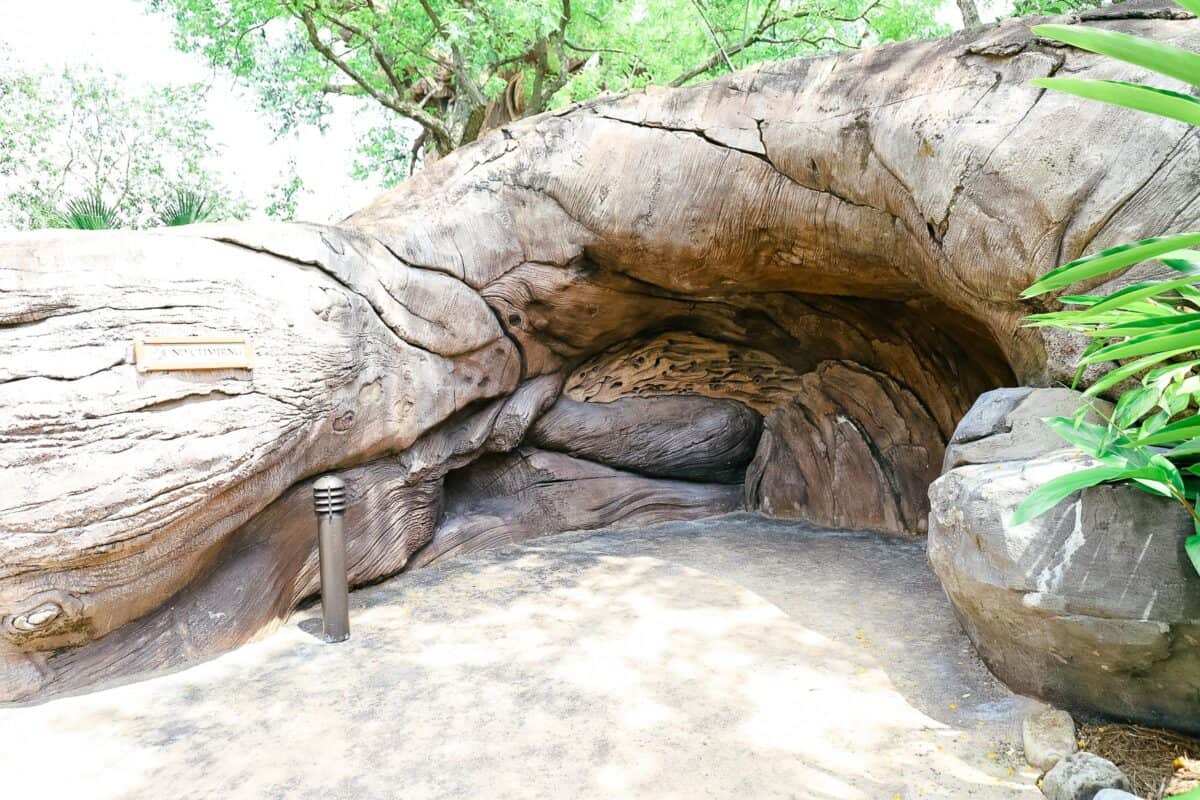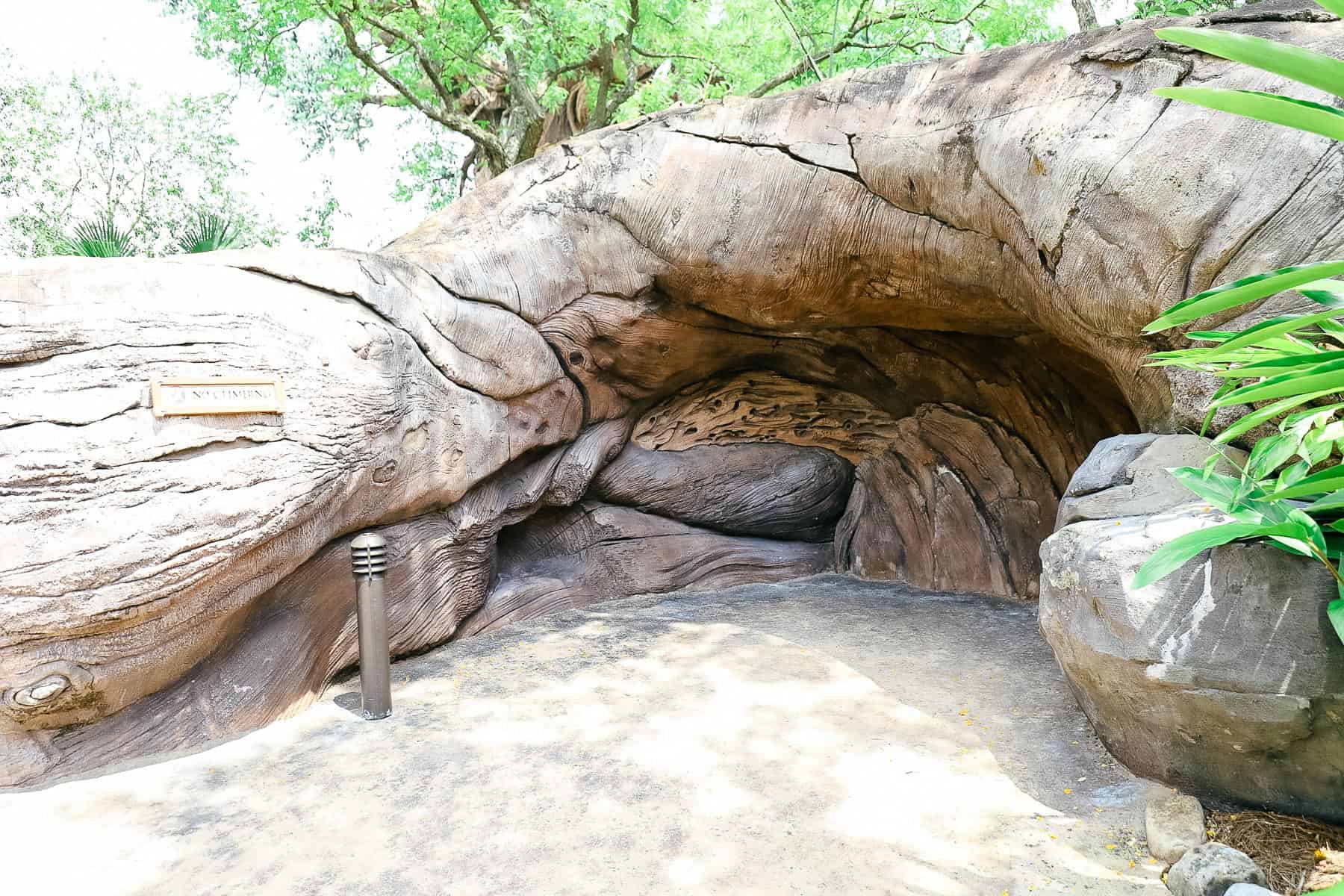 Tinkerbell and Fawn came out at approximately 1:55 p.m. By this time, about 20 guests were waiting to meet them.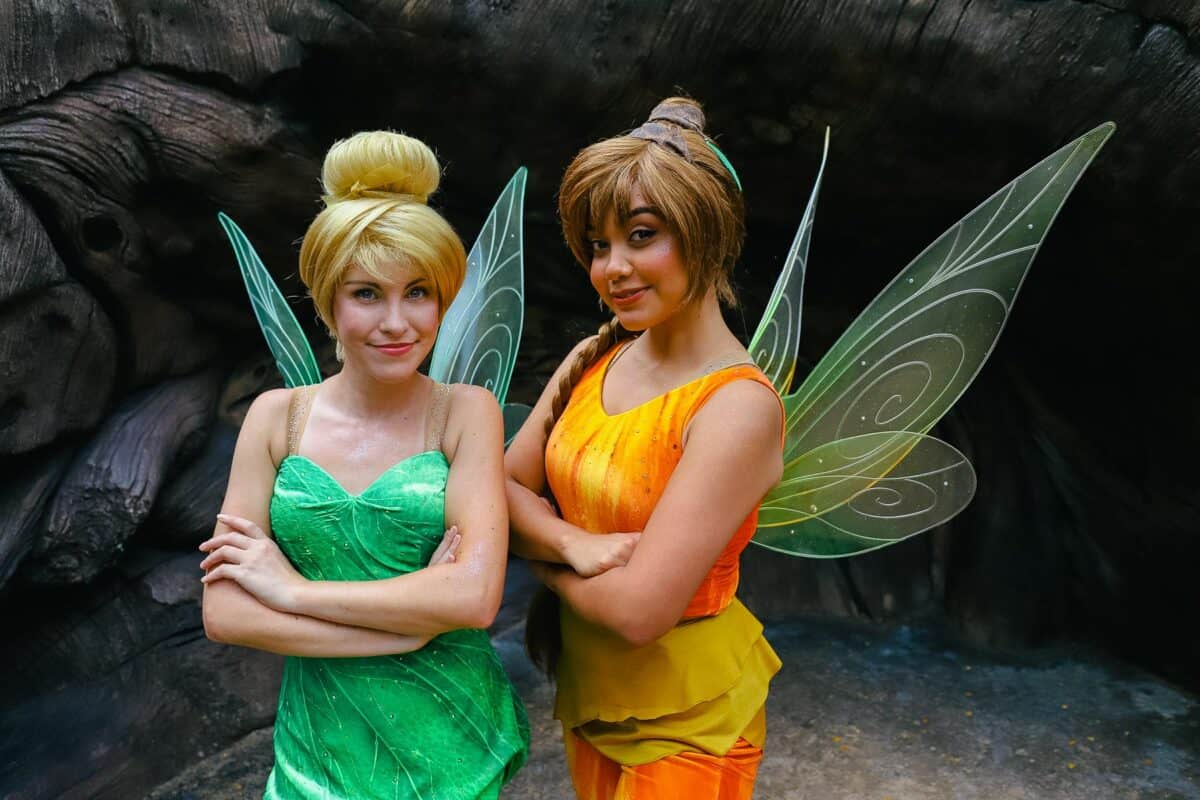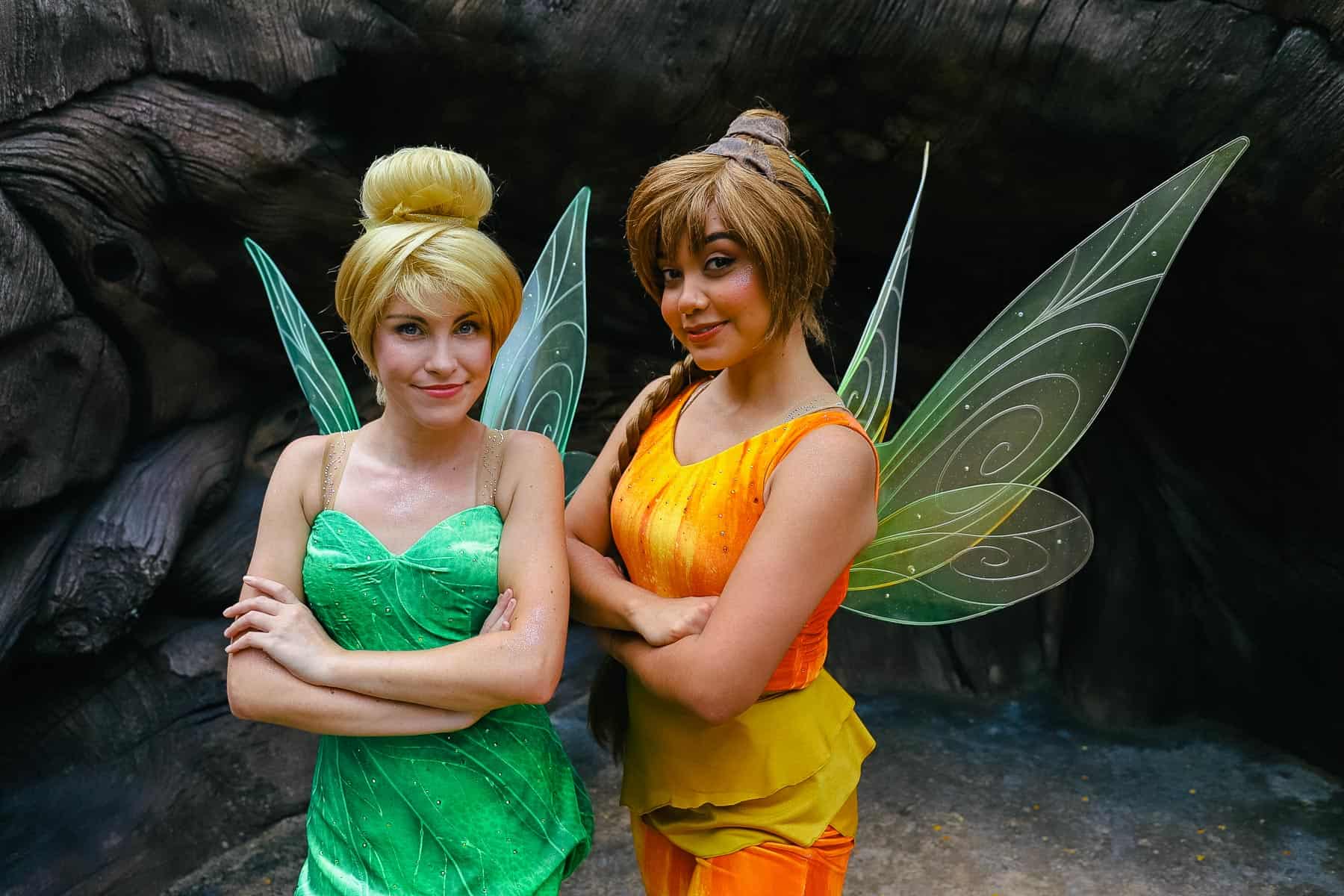 We talked for a few minutes, and Tinkerbell mentioned how Fawn was the perfect fairy for Disney's Animal Kingdom because her unique talent is related to animals.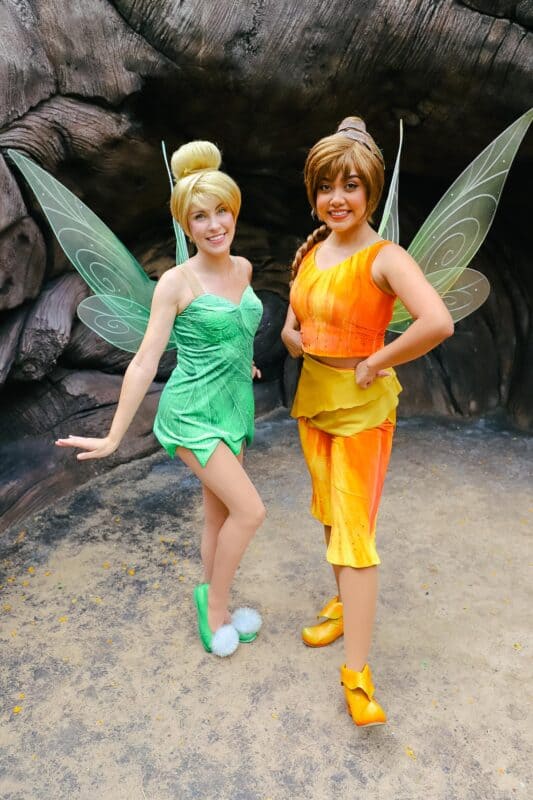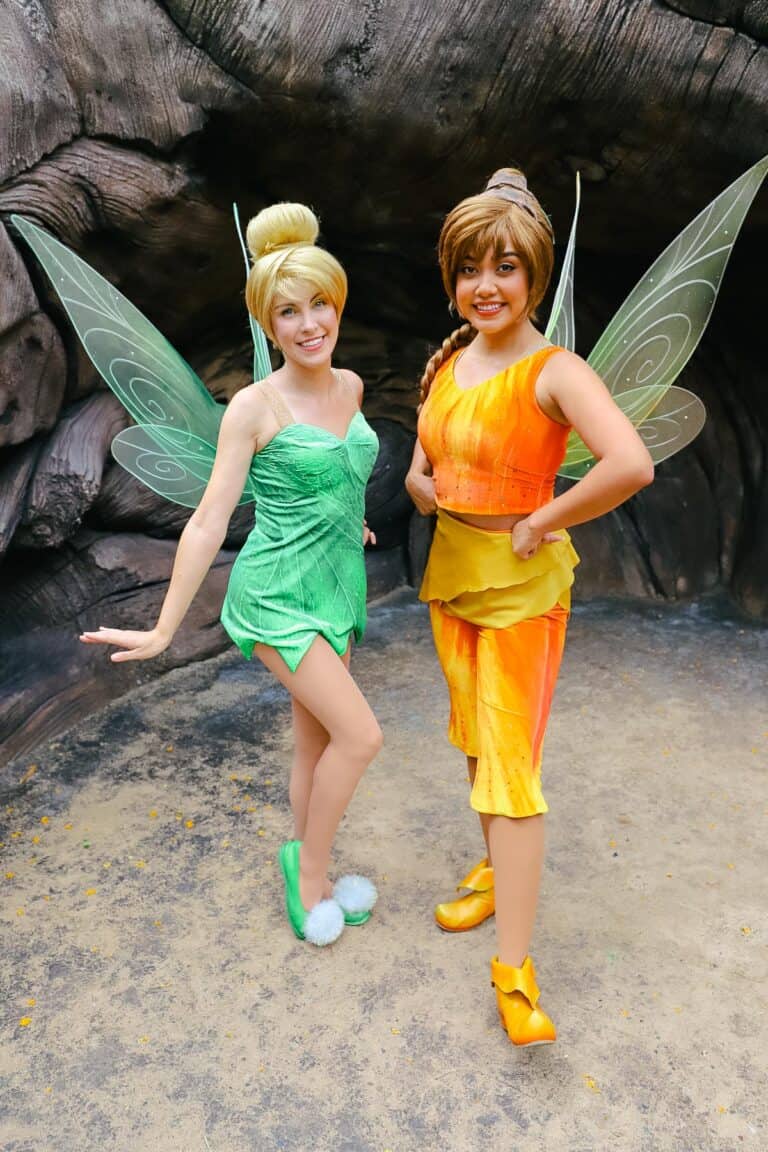 Of course, if you've ever seen any of the Tinkerbell spin-off films, you know that Tinkerbell's talent is tinkering. She is rather good at it.
Since both fairies are talking characters, you might ask them about their talents.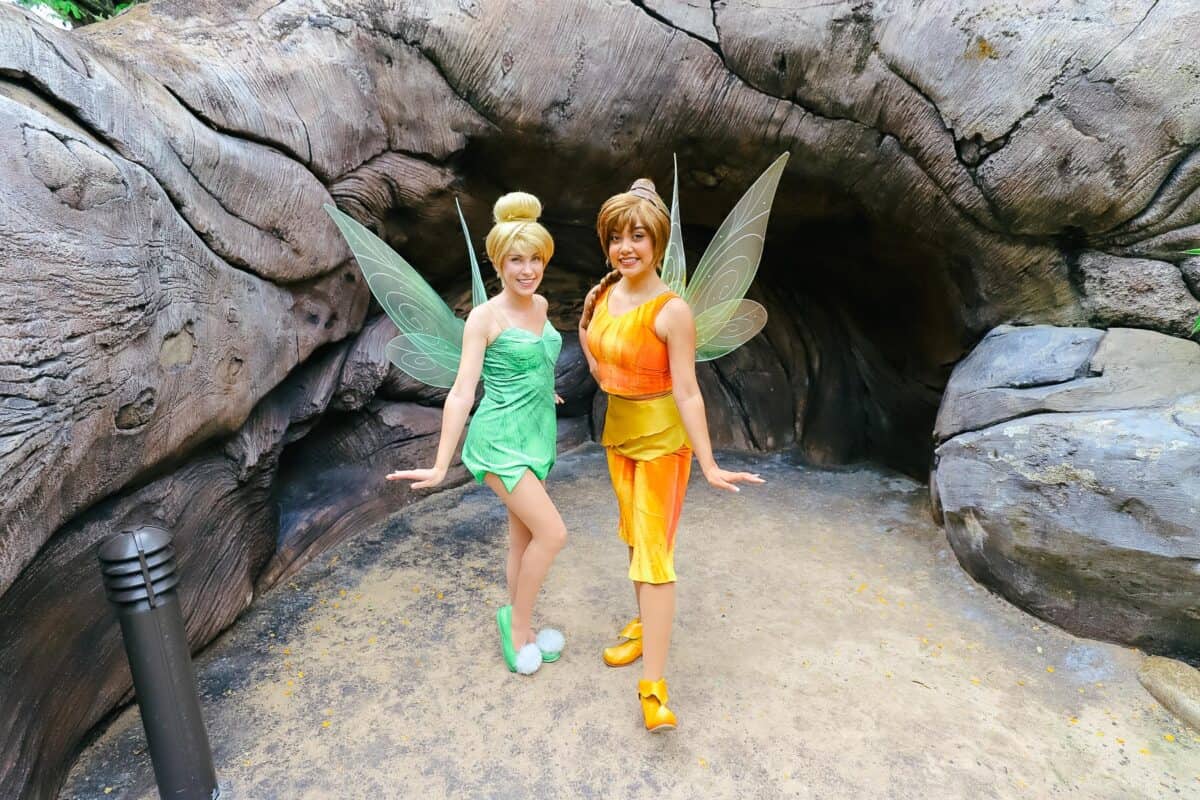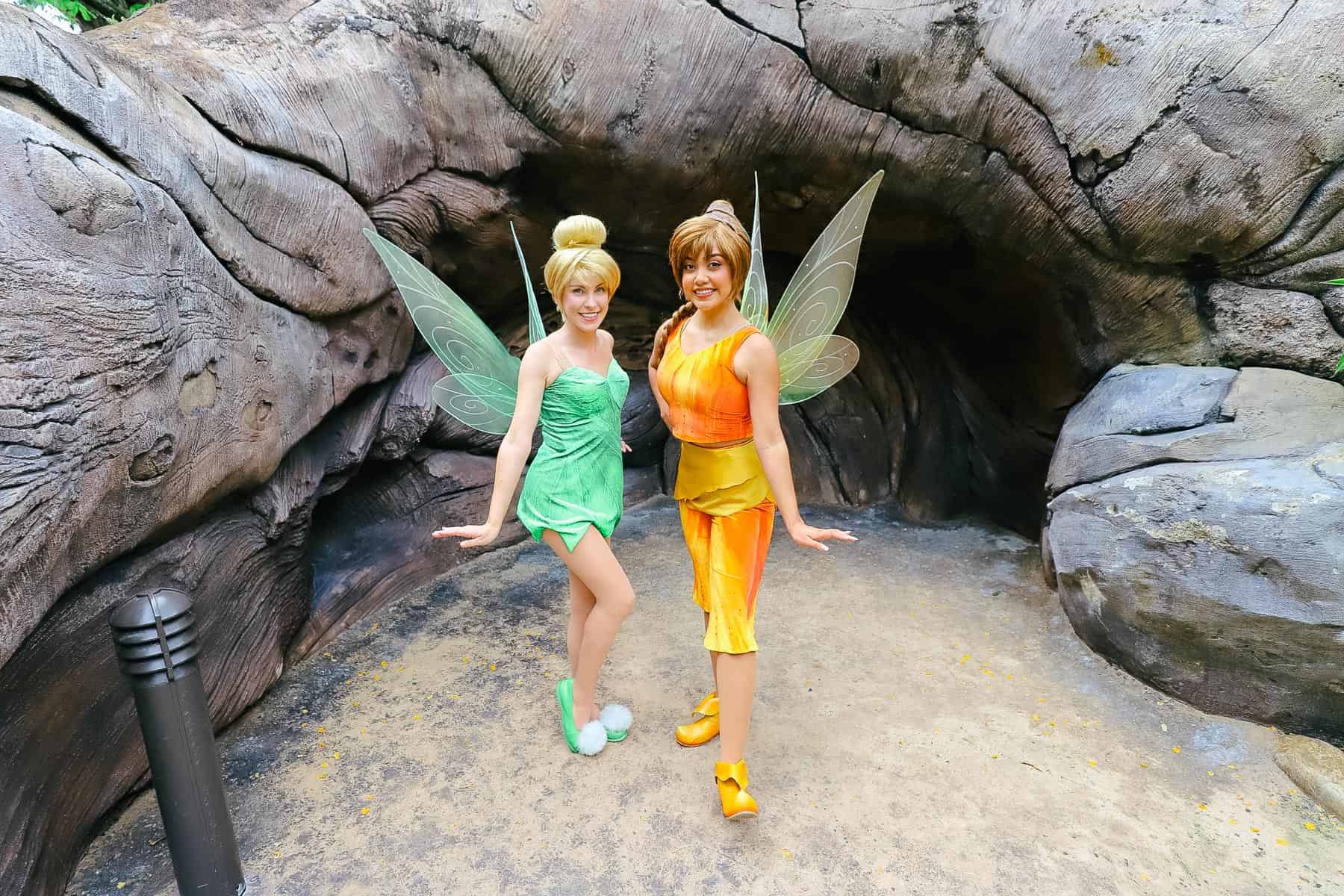 Tinkerbell and Fawn both sign autographs at this special character meet. Additionally, a PhotoPass photographer was available at this location.
You might run into this character meet-and-greet if you're visiting Disney's Animal Kingdom during the Earth Day celebration. However, don't be surprised if you run into other surprise characters.
So far, we've seen:
We'll return to the park soon for a few other character updates. Moana is scheduled to debut a permanent character meet on Earth Day later this week.
Hopefully, we'll see more character meet-and-greets soon!
For more characters, we have a list that links to every meet in the four theme parks:
Or you might enjoy these individual meet-and-greets:
In the Comments
Have you ever met Tinkerbell and Fawn? What do you think about this surprise character meet-and-greet?