Jane and Terk from 'Tarzan' Visit Disney's Animal Kingdom for Earth Week
Jane and Terk from Disney's animated film Tarzan are making character appearances exclusive to Earth Week at Disney's Animal Kingdom. Earlier this week, Tinker Bell and Fawn met at this exact location.
Jane and Terk are expected to meet again today (April 19th) before another character potentially joins the rotation for Thursday and Friday. However, I want to stress that with all surprise character meets, they are not guaranteed.
Therefore, a new set of characters will likely appear later this week. Then, on Saturday, Moana will be in the park to meet and greet guests. However, as of Earth Day, Moana is scheduled to become a permanent character meet-and-greet.
We'll be back in the park next week to get more details on her meet-and-greet location. But she will be available if you're visiting the park this upcoming weekend.
Per a cast member, Moana's location is currently listed to debut at Character Landing, which could mean a few places. But she shouldn't be too terribly hard to find.
Now for Jane and Terk! It was exciting to see this pair! We found them on the garden trail that weaves in front of the Tree of Life. This trail's entrance is immediately on the right past the Otter Grotto.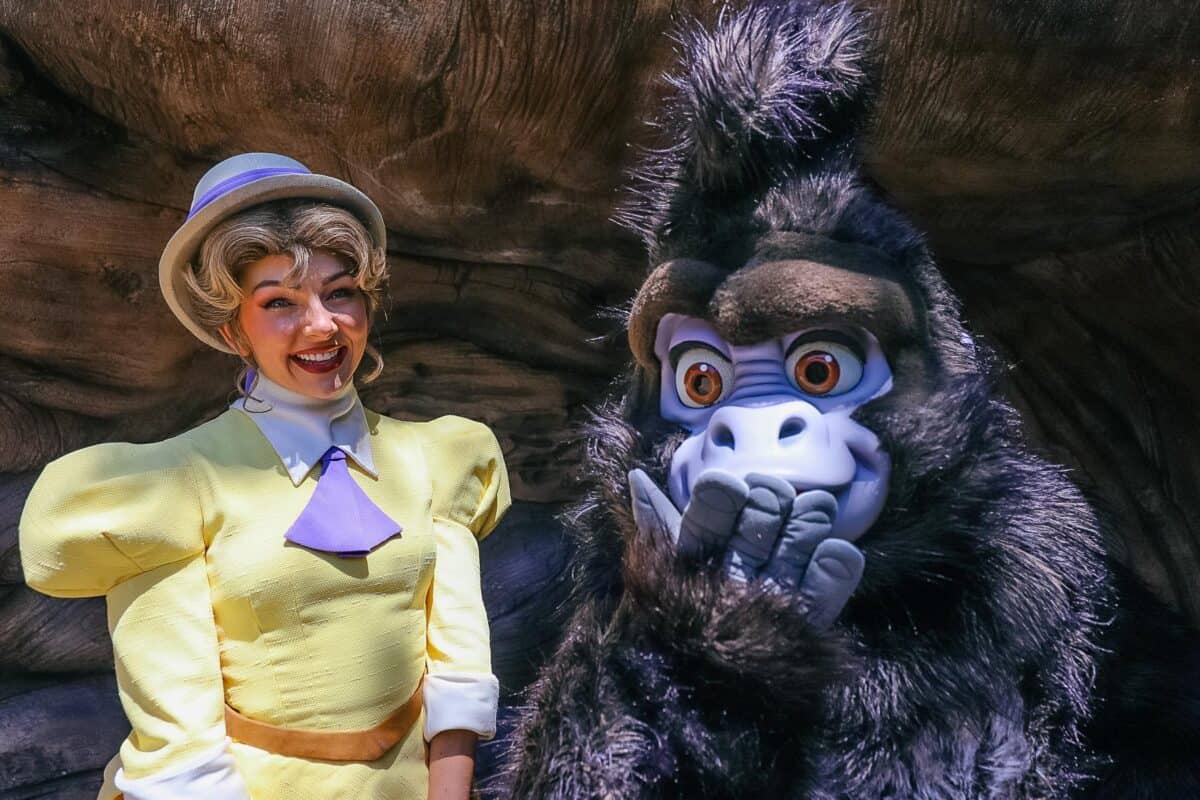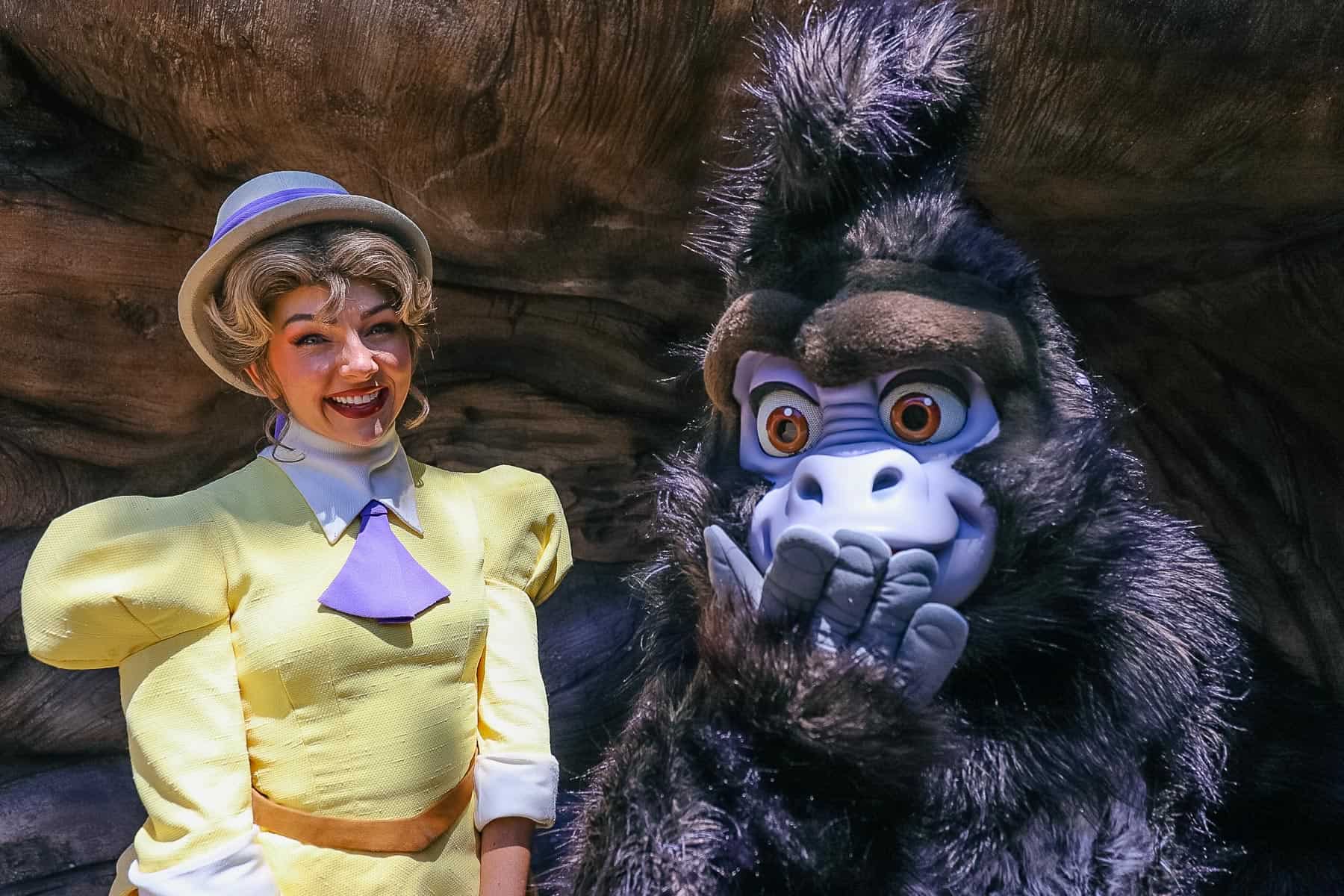 Jane was wearing her bright yellow Victorian dress that she wore when she first left England to visit Africa with her father. Terk, the best friend of Tarzan, joined her for this special meet-and-greet.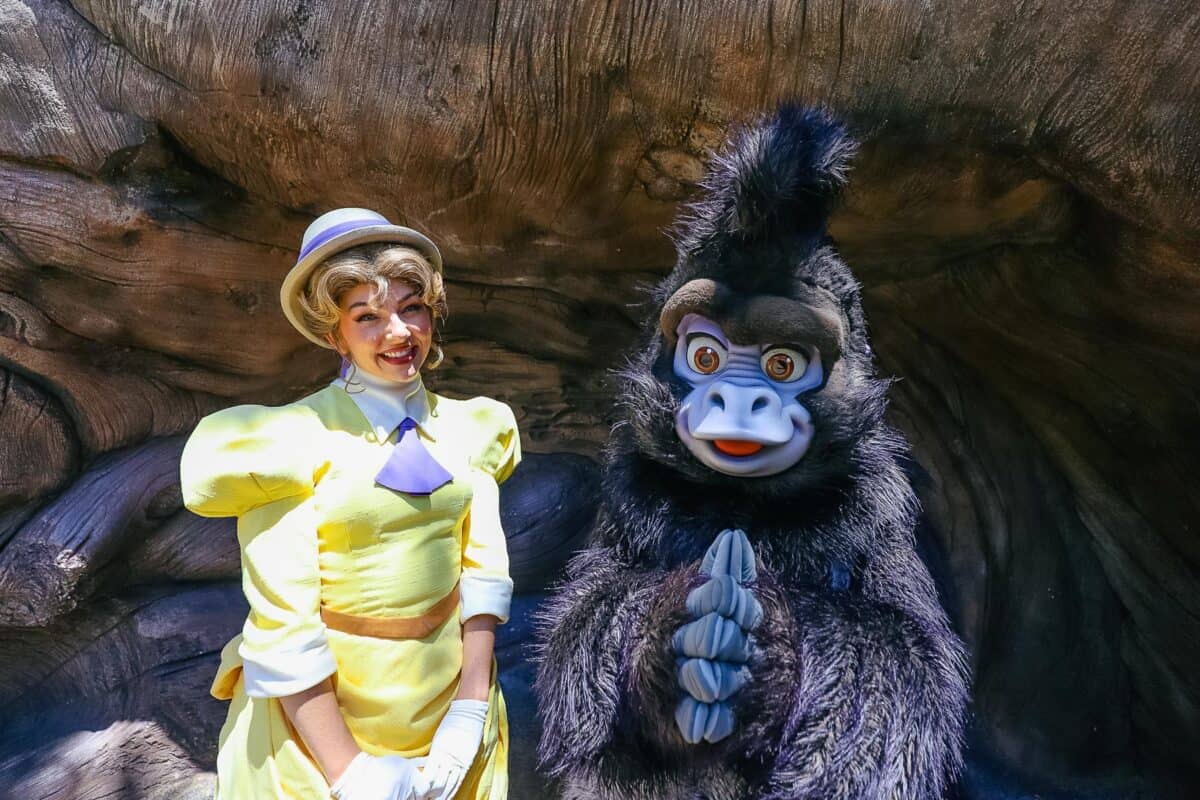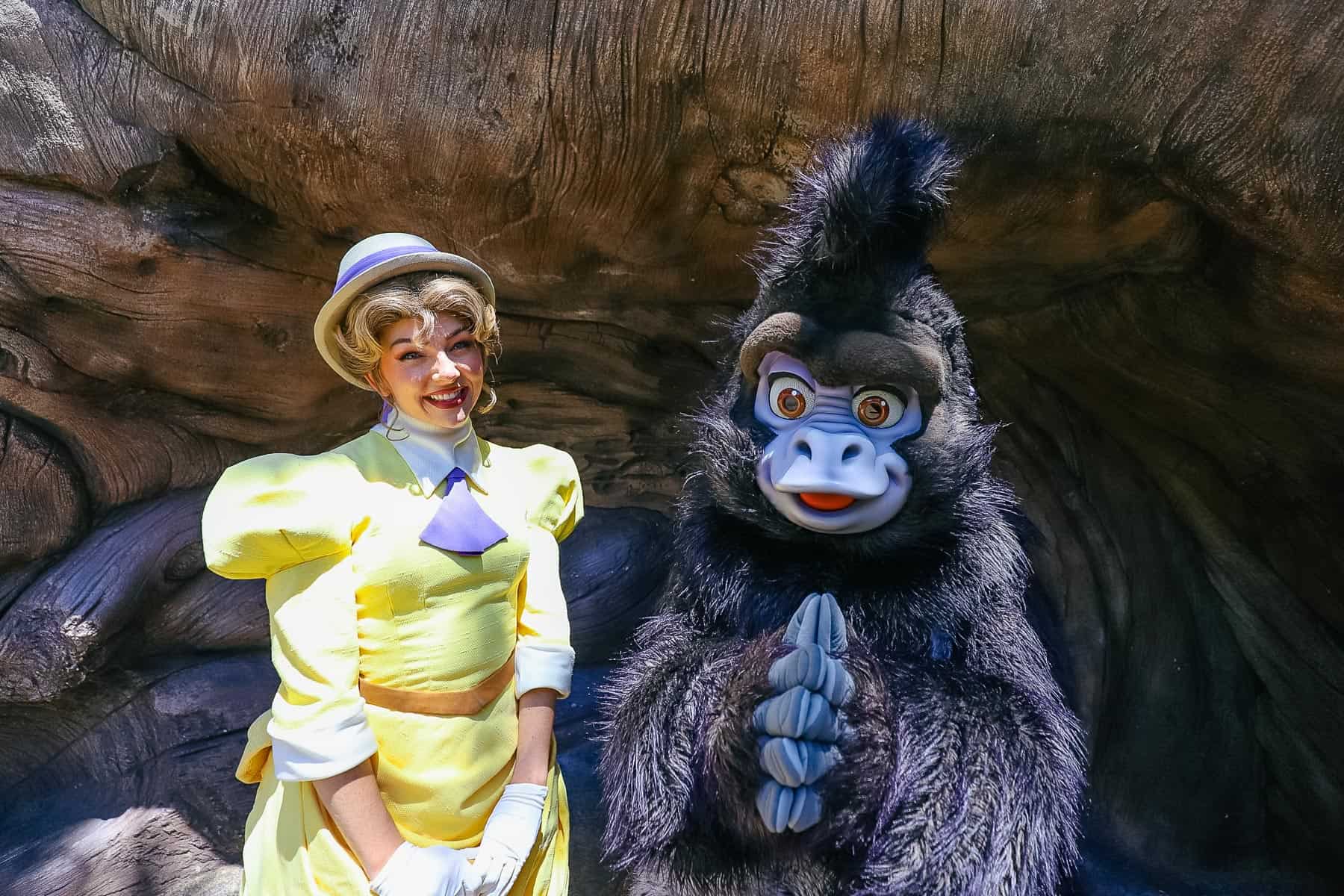 They were tons of fun!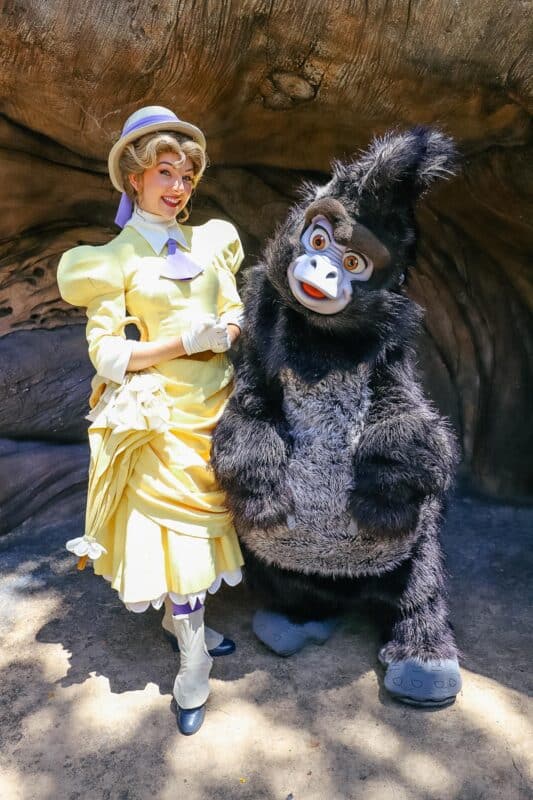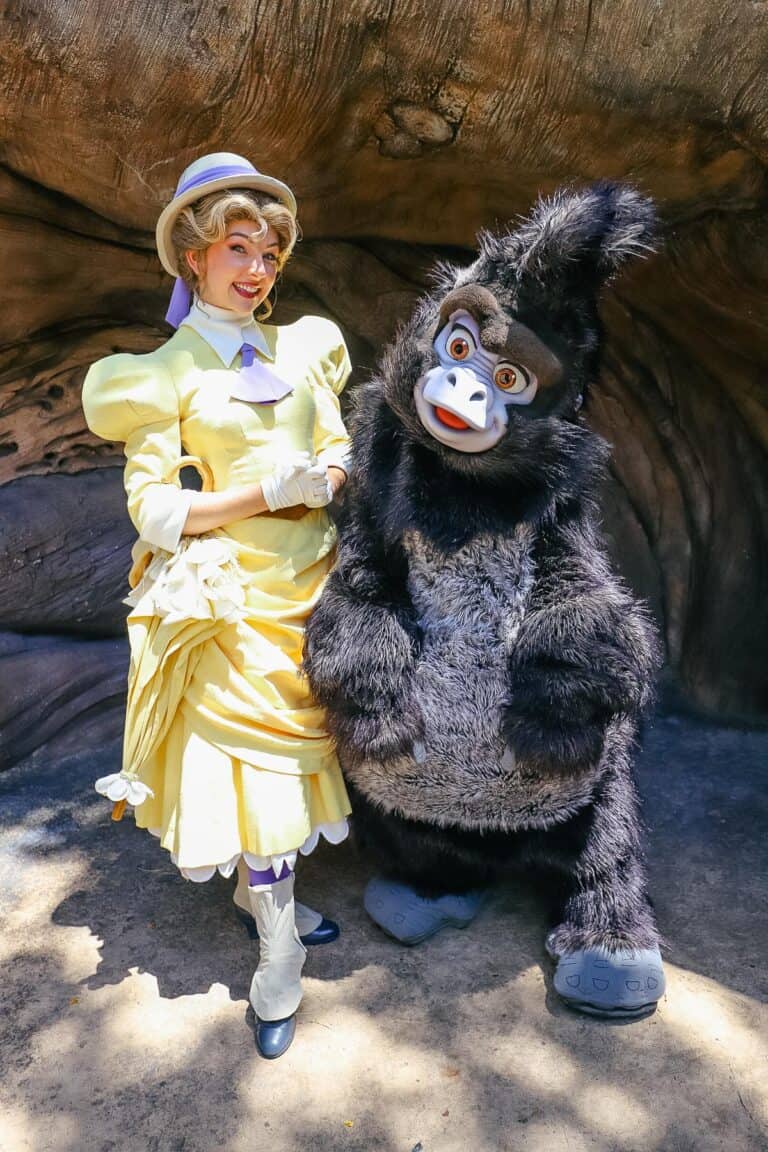 Unfortunately, character autographs were not available at this meet. There also wasn't a PhotoPass photographer available. You may remember we saw the opposite at this location with the pixie fairies a few days ago.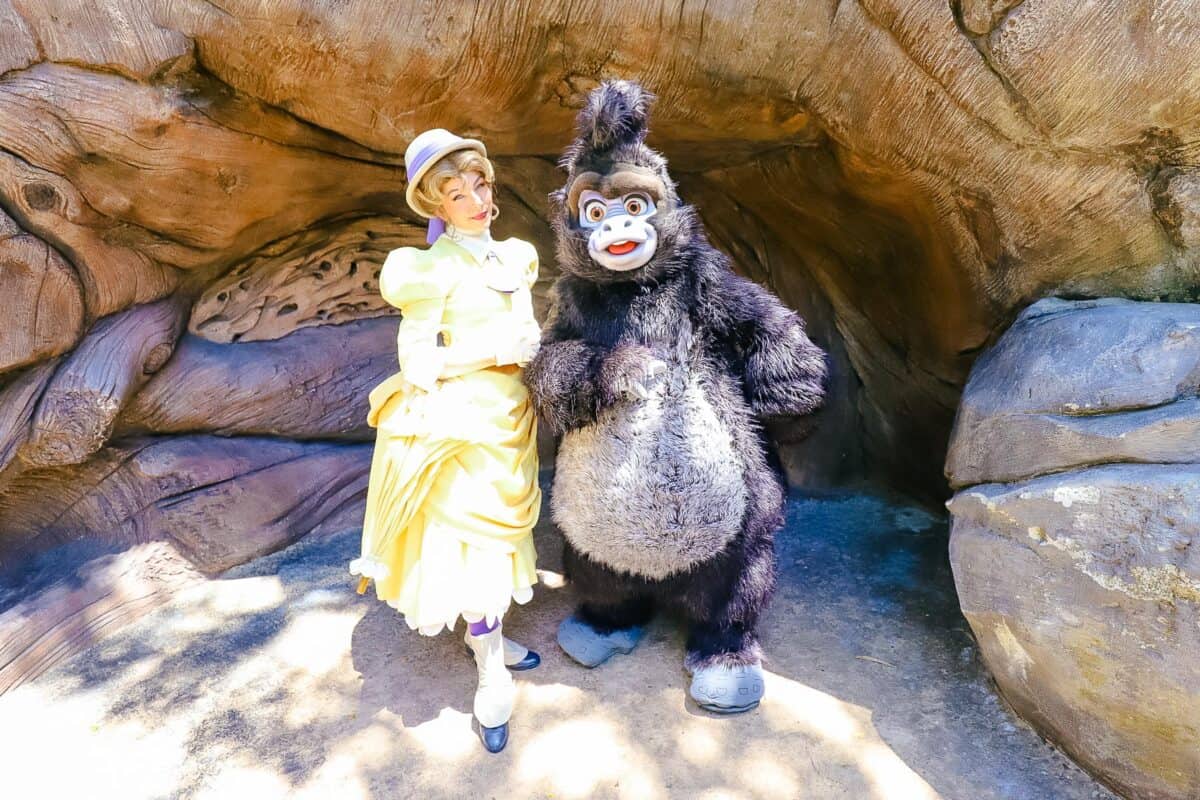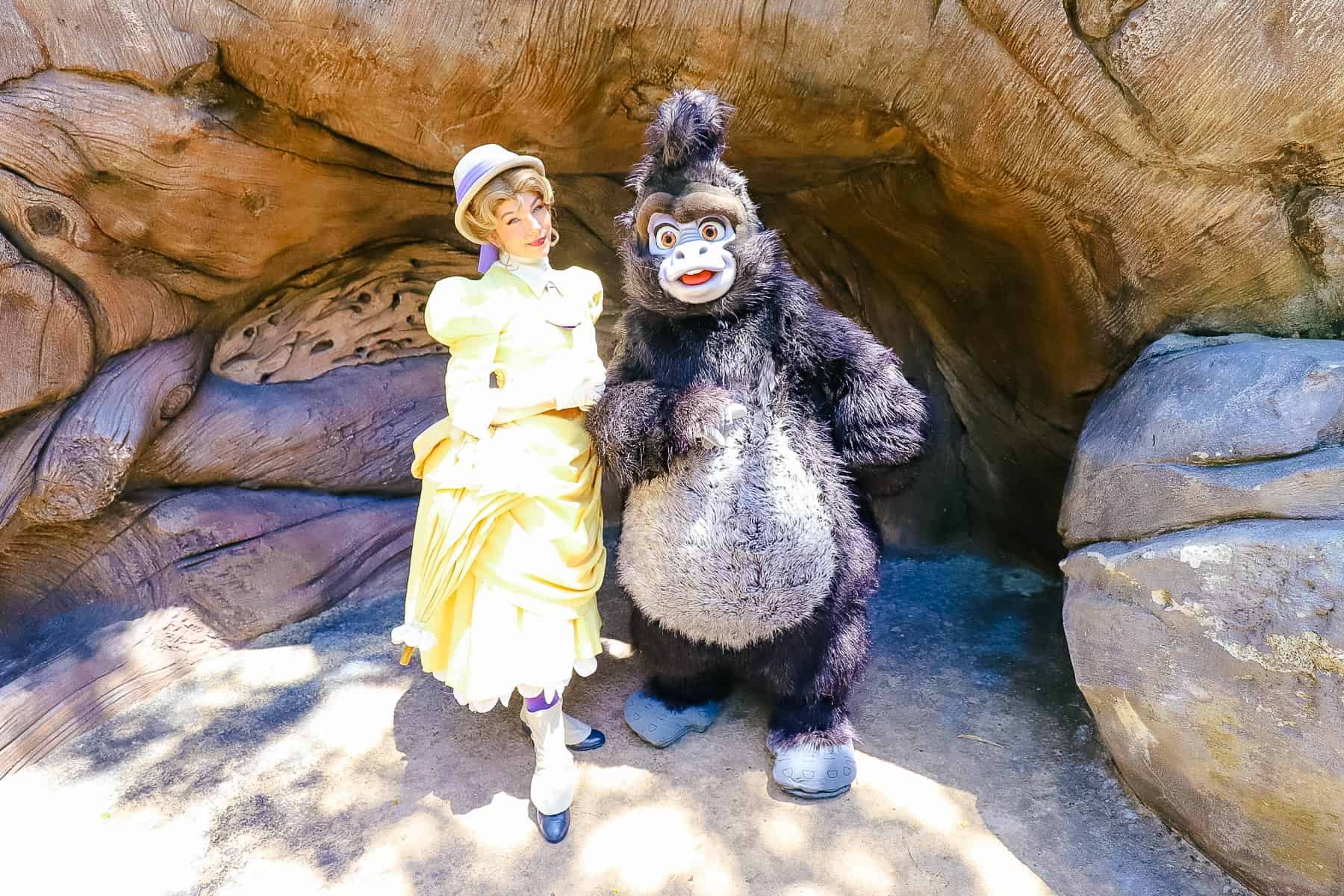 But I think meeting such rare characters made up for some of the traditional absences.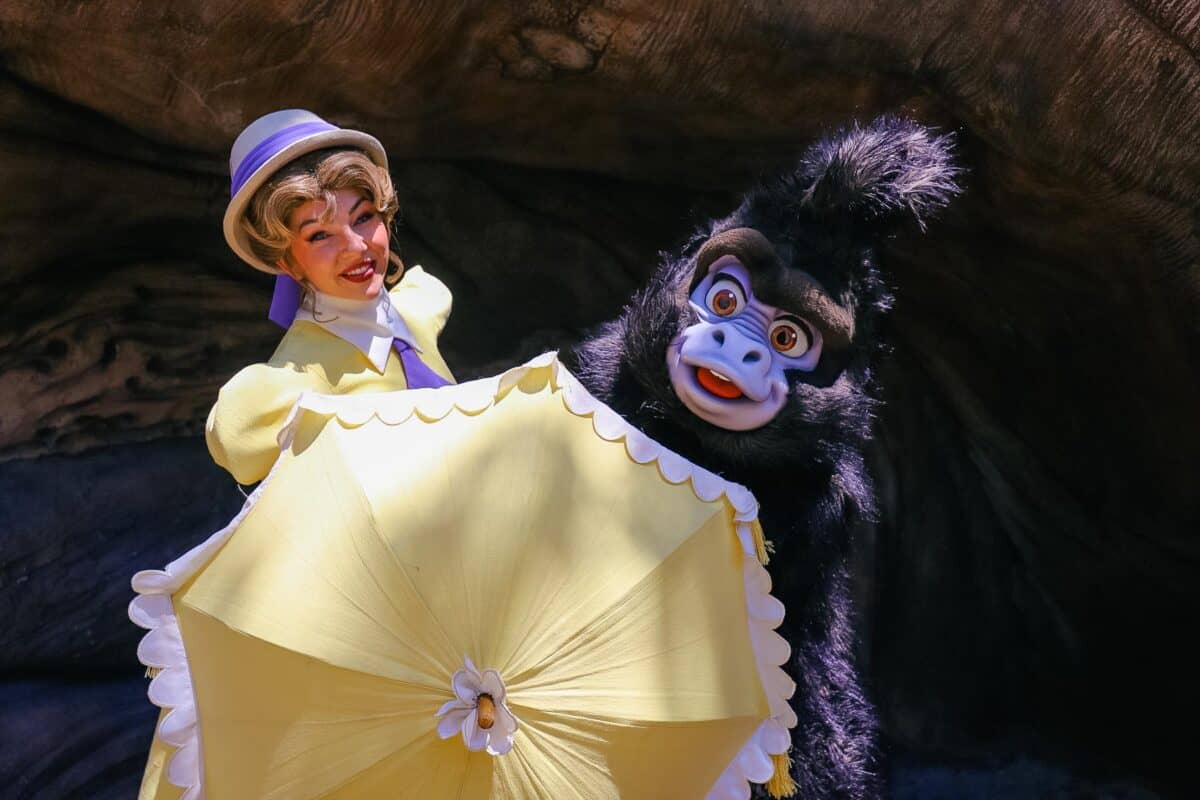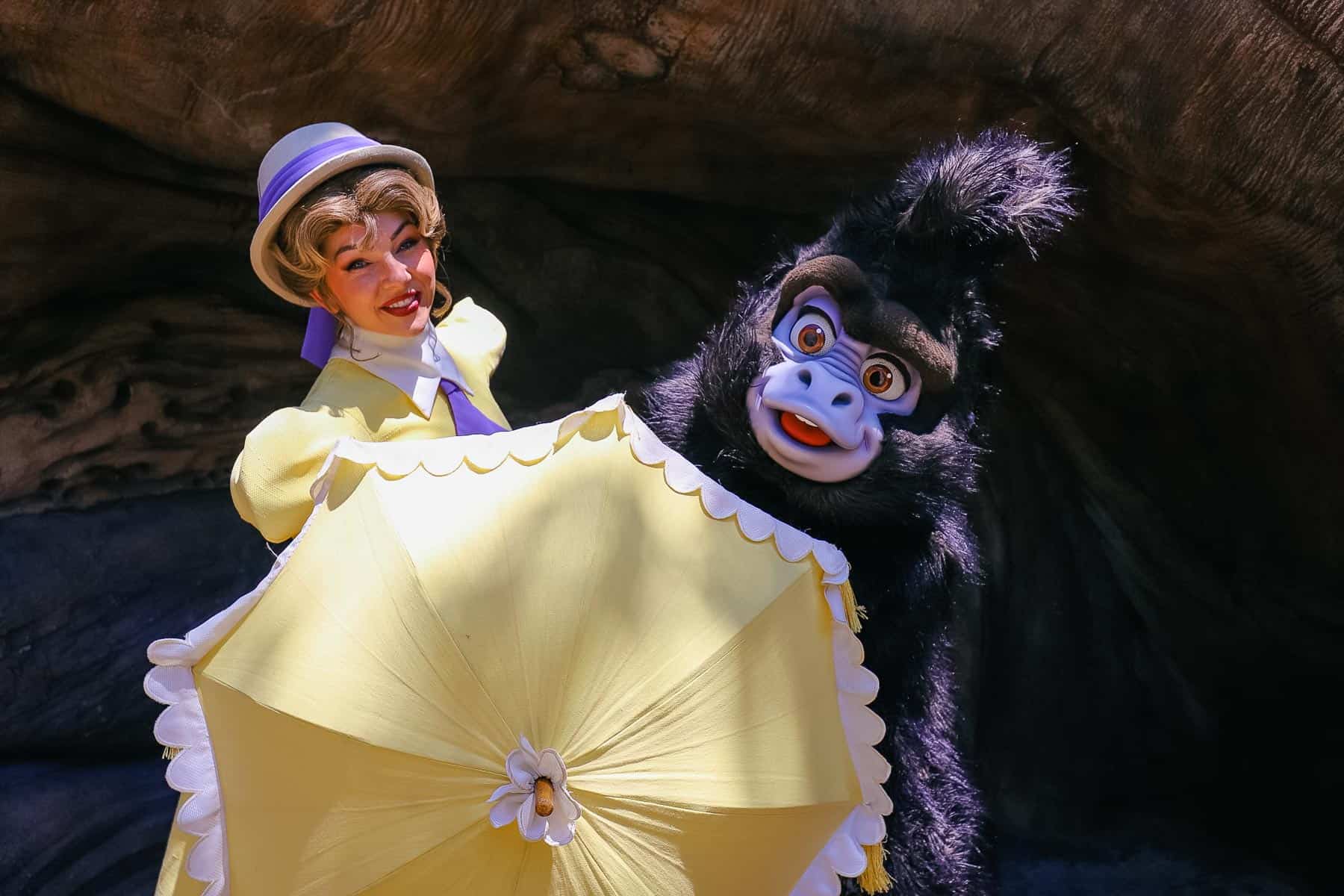 Jane and Terk previously met alongside Tarzan at Magic Kingdom during Mickey's Not So Scary Halloween Party. That meet was formerly located near Swiss Family Robinson Treehouse and was exclusive to the party.
Unfortunately, they didn't return to the party this last year. But hopefully, we'll see them again this next season.
Related: Mickey's Not So Scary Halloween Party Characters
For other character meets, you might enjoy the following:
In the Comments
Have you ever met Jane and Terk in the parks before? Are they some of your favorites?