Disney Signature Dining (All 25 Locations with the Best Ranked)
This guide provides an overview of signature dining at Walt Disney World. We'll list all 25 signature dining locations and rank the best options we've tried.
When it comes to signature dining at Disney, choices are abundant. There are 25 fine-dining restaurants, to be exact.
These restaurants are often considered the most sought-after dining reservations at Walt Disney World. For many of us, enjoying a lavish meal with sophisticated cuisine is part of the Disney experience.
At Disney, signature dining centers around the restaurant's location and food preparation. If you are interested in culinary arts or consider yourself a gourmet, you'll want to secure at least one of these reservations for your vacation.
Below, we'll review several commonly asked questions about signature dining at Disney. Then I'll share what we consider to be among the best signature dining restaurants at Disney World.
Finally, toward the end, we've listed every fine dining restaurant available at Walt Disney World by location.
This article was updated on January 28, 2023.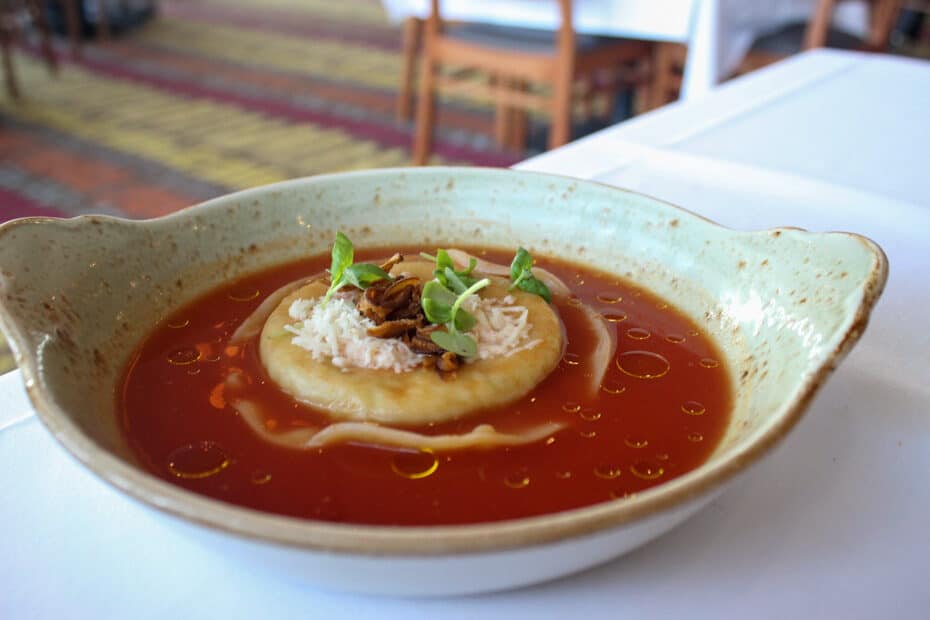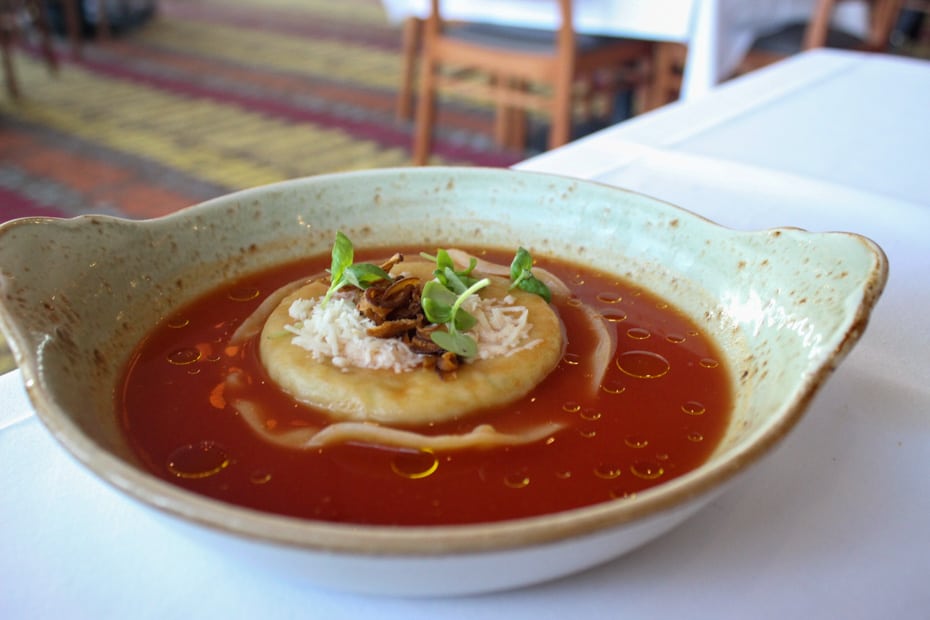 Questions about Disney Signature Dining
---
What is signature dining at Disney?
Signature dining is considered fine dining. Simply put, these are the fancy Disney World restaurants. Many are deemed five-star restaurants. Signature dining also translates to expensive, so make sure you preview the menus before making that reservation.
Is there a dress code at Disney's signature dining restaurants?
Yes, the requirements are typically posted online and outside the restaurant's entrance.
For men: Khakis, Slacks, Jeans, or Dress Shorts with Collared Shirts. Sports Coats are optional.
For women: Capris, Pants, Skirts, Dresses, Jeans, or Dress Shorts
Not Allowed: Tank Tops, Swim Suits, Swim Suit Cover Ups, Hats for Gentlemen, Cut-offs, Torn Clothes, no T-shirts with offensive language or graphics, Flip-Flops
Is signature dining available on the Disney Dining Plan?
*As of early 2023, the Disney Dining Plan has not returned.
When available, guests using the Disney Deluxe Dining plan can redeem two table service restaurant credits in exchange for one meal. Each meal includes an appetizer, entree, non-alcoholic beverage, and dessert.
Normally, the Disney Deluxe Dining plan includes the following for everyone in a group ages three and up:
Three meals per night of stay (Table Service or Quick Service meal)
Two snacks or non-alcoholic beverages per night of stay
One refillable resort mug
Previously, we recommended saving a few dining credits to exchange for a signature dining experience. For example, you might have enjoyed breakfast in your room for a couple of days or split a counter-service meal with someone in your group.
Do I need reservations for signature dining?
Yes. It is rare to find seating at a signature restaurant without advanced dining reservations. Therefore, as soon as your reservation window opens, it is best to secure any desired dining reservation immediately.
At the time of this update, reservations can be made 60 days out. Resort guests can make reservations 60 days out, plus the length of their stay.
Best Disney Signature Restaurants
Now that we've covered the basics for signature dining let's look at the best signature restaurants at Walt Disney World. Of course, with so many options, we haven't dined at every single location.
However, we've likely experienced more than the average guest. So many that it's become difficult to decide which one is the best.
In most instances, we recommend going with the restaurant that most interests you. However, there are a few we favor more than others.
For those fortunate enough to visit often, make a list of the signature dining options that interest you the most. Then pick a new one for each visit.
Fair warning. When you find a restaurant you love, it's difficult to stray away from it on your next visit. But, of course, that's not the worst problem you could have.
Here's an overview of our top choices for signature dining.
#1 Shula's Steak House
Never in a million years did I expect to rank Shula's Steak House so highly on this list. But a recent dining experience proved this to be one of the best meals I've had in ages.
Of course, I've never heard anything but rave reviews of Shula's. But I had written it off as just another place to order a decent steak. I was wrong.
Shula's Steak House is located off the lobby of the Walt Disney World Dolphin. It's around the corner from the Mandara Spa.
On our visit, we tried almost everything among the ten of us. Unfortunately, since this was a dinner with old friends from out of town, I didn't take the time for a formal review.
However, I did snap a few photos with my phone. This is the Cowboy Rib-eye, which was a whopping 22 ounces.
Since we were at Shula's, I knew I had to try a steak, and it was one of the best steaks I've ever had. There was so much leftover that I took it home and enjoyed it for supper the following evening.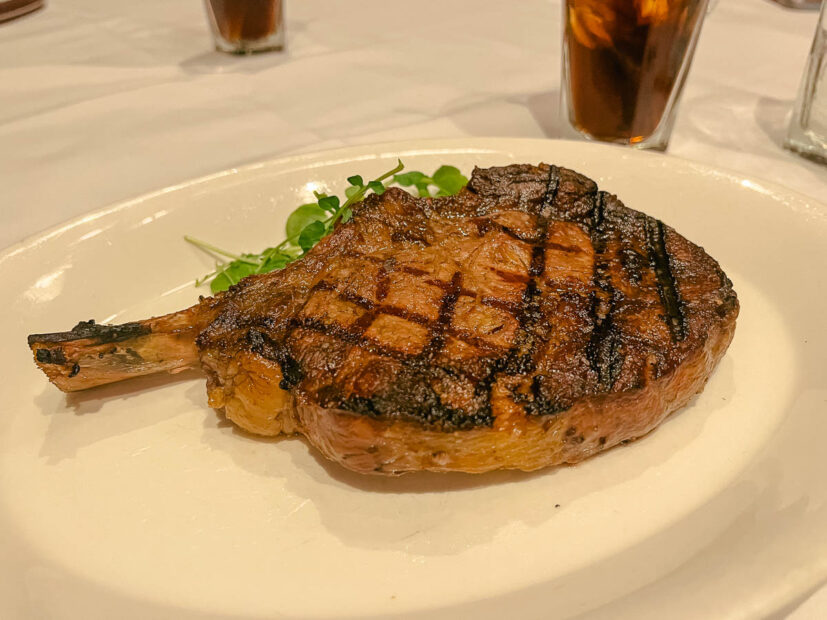 My friend and former boss, Mark, was sitting next to me. He ordered the Miso-glazed Halibut. There were no complaints here, either.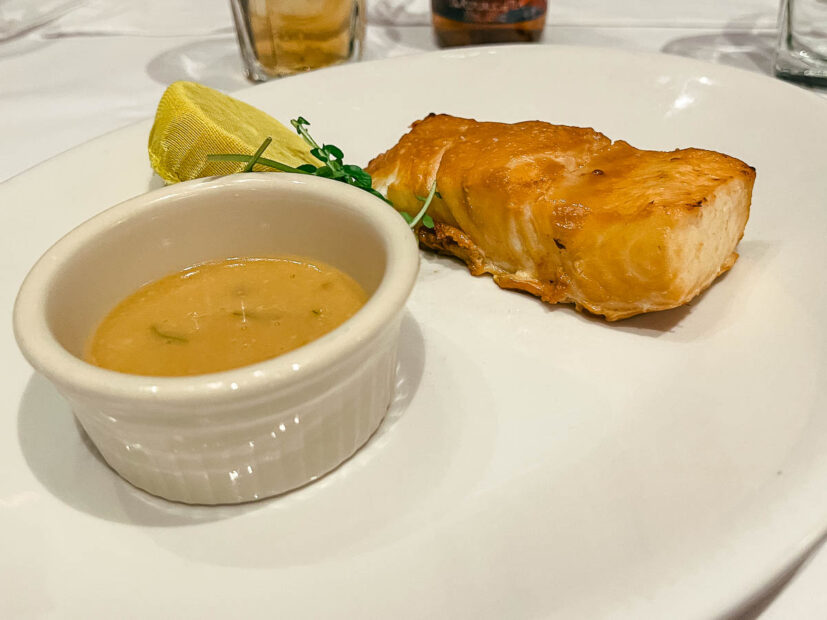 At Shula's, sides are ordered separately, and they are more than enough for one person. Since we were such a large group, our server suggested we order one of each. So we did.
Here is the asparagus. While everything was delicious, we decided the cream spinach was our favorite as a group.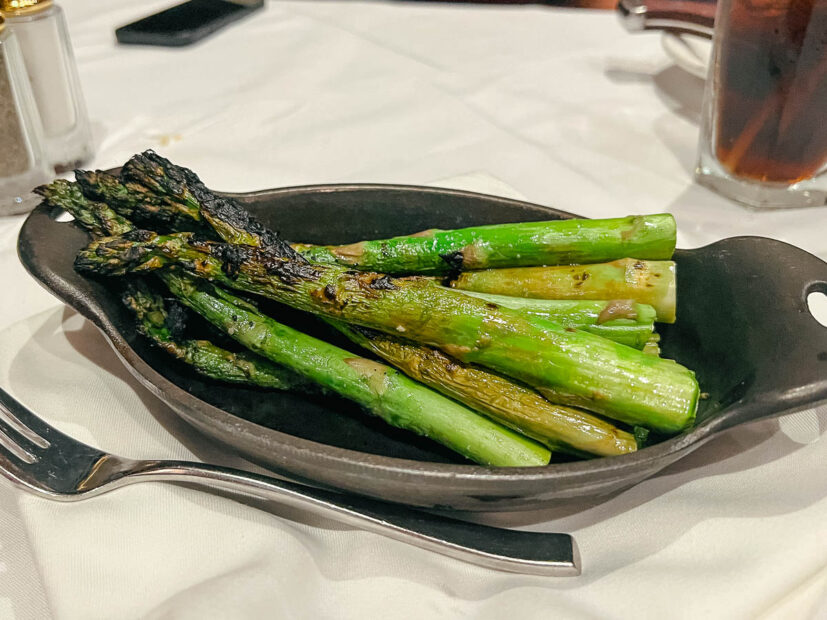 Like our sides, our server said we should order one of each dessert to share between the ten of us. He was right again. Here we have the apple crumble.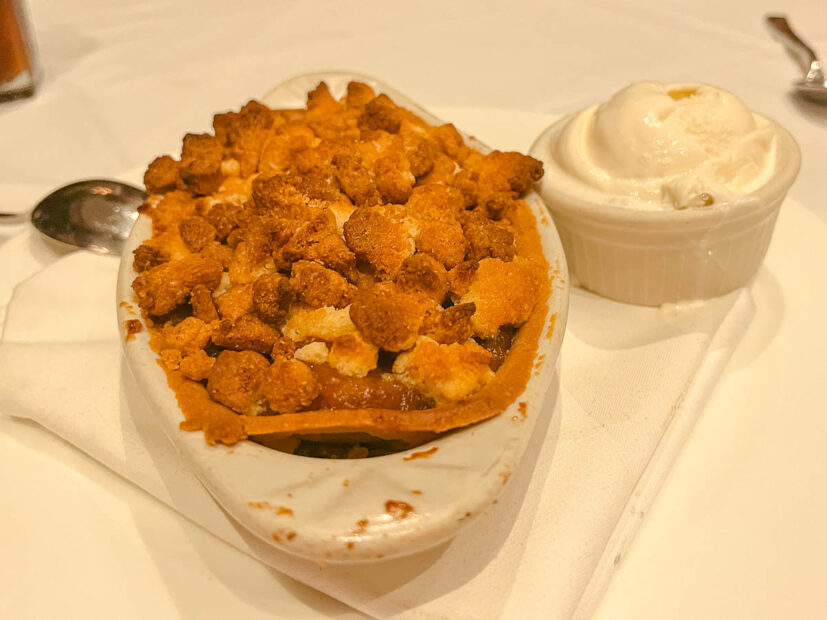 Next, we have the chocolate souffle.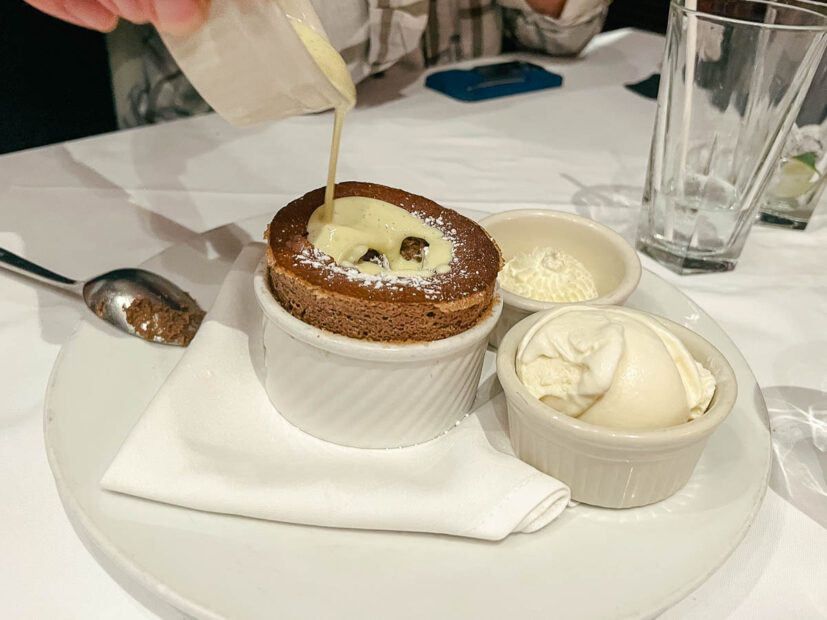 And here is the molten chocolate lava cake.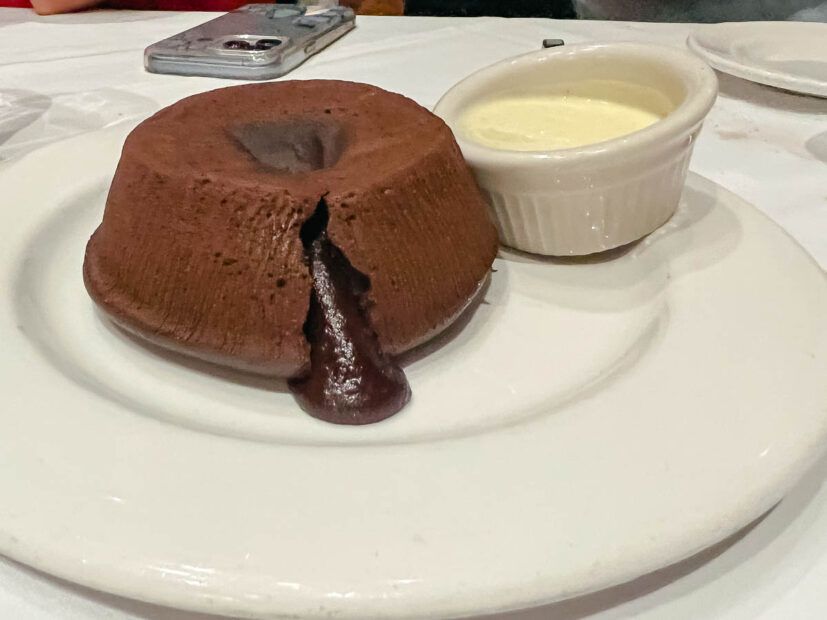 Of these three, we unanimously agreed that the apple crumble was the winner. Again, each dish disappeared quickly.
You can preview the entire menu for Shula's Steak House here on their site.
# 2 Disney's California Grill
Unfortunately, Shula's Steak House has knocked our beloved California Grill down a spot in the rankings. It would never have happened if Disney hadn't changed the restaurant to a prix fixe menu in recent years.
We were hopeful the regular menu would return at the end of the 50th-anniversary celebration in 2023. However, Disney has announced that a new three-course menu will be offered beginning April 1, 2023.
Previously, California Grill offered an exceptional menu with California classics like goat cheese ravioli, stunning sushi preparations, and even a special brunch on Sundays.
Unfortunately, those things are no more, and we have found the current menu restrictive to a few select items. On our last visit, I had the cast-iron grilled pork tenderloin, which was an excellent dish.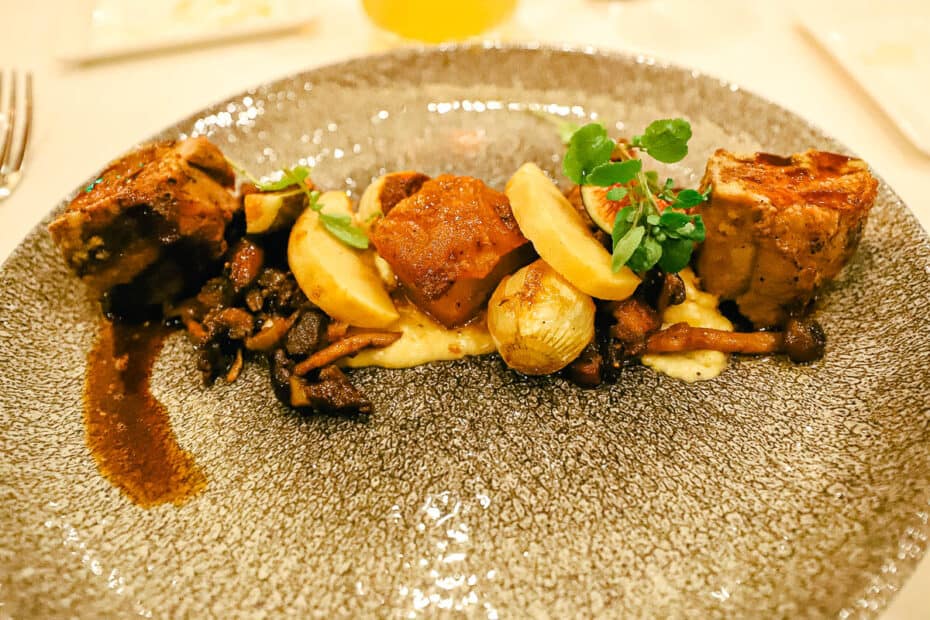 Additionally, Kristen let me try her Grand Marnier Crème Brûlée, which we agreed was the best dessert of the night.
Related: California Grill 50th-Anniversary Celebration Dinner Review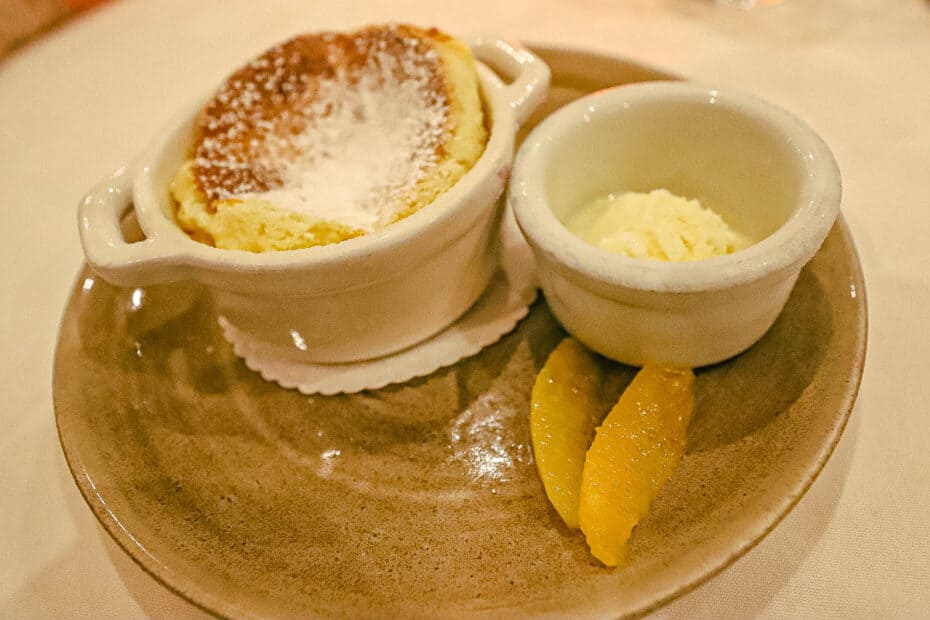 So while the restaurant does have some excellent selections, the previous menu felt inspired and changed seasonally. This was a location where we returned four to five times every year.
Each time, we ordered something different. Unfortunately, as of this update, it's been over a year since our last meal here.
Why rank it so high? You can't beat the ambiance and the opportunity to return for a special view of the Magic Kingdom Fireworks.
We prefer to dine here at sunset. You can see why.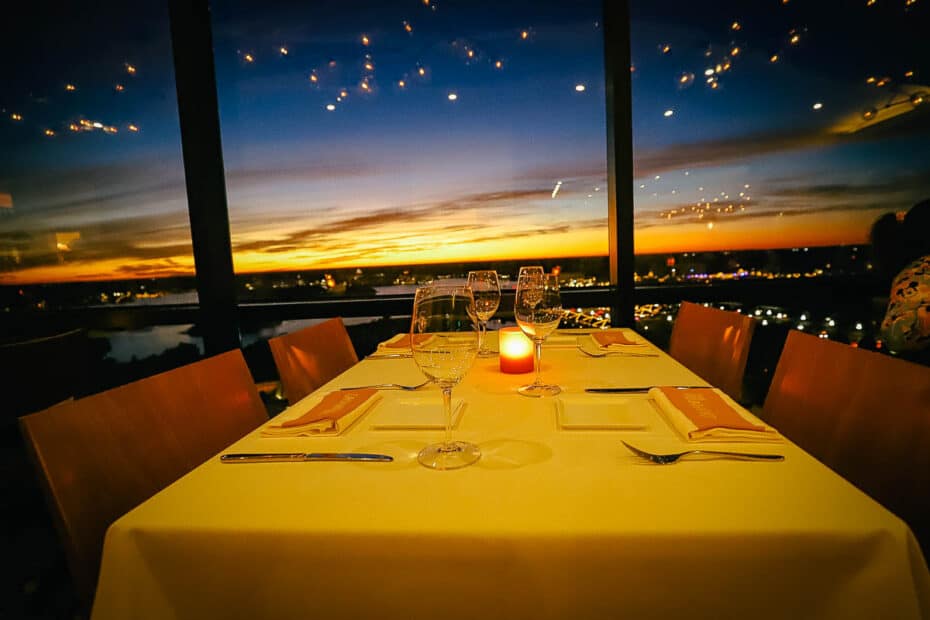 California Grill is located at Disney's Contemporary Resort. You'll check in at a podium on the resort's second floor. Then someone will escort you on an elevator ride up to the restaurant.
#3 Jiko, The Cooking Place
Jiko, The Cooking Place, comes in as our third choice for the best signature restaurant at Disney World. But even if you skip our top two options, it's hard to go wrong with Jiko.
Jiko is located at the Jambo House portion of Disney's Animal Kingdom Lodge. Its location is spectacular.
One of the perks of enjoying a meal here is that you can tour the lodge before or after your dinner. You can explore the tremendous lobby or walk out and see what animals are grazing on the savannas.
When it comes down to it, the food makes Jiko stand out amongst the crowd. Jiko offers completely unexpected food combinations and expertly prepared cuisine.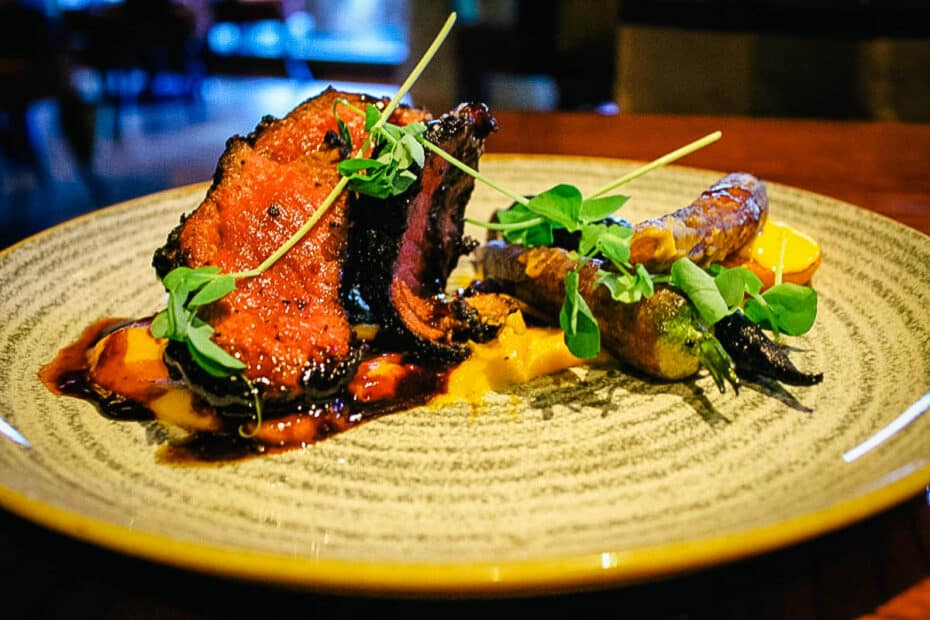 You can anticipate African and Indian flavors while dining in this serene setting. So be prepared for a relaxing evening at this signature restaurant.
Related: Jiko, The Cooking Place Review
#4 Disney's Hollywood Brown Derby
We have our fourth choice for the top signature dining spot, Disney's Hollywood Brown Derby. This restaurant sits in the heart of Disney's Hollywood Studios, a few steps away from the Chinese Theater.
Brown Derby provides the opportunity to enjoy fine dining at lunch or dinner since it's located in a theme park. For those who can't get a reservation, the restaurant has an outdoor lounge that takes walk-ups.
Inside, the Brown Derby provides the atmosphere you'd expect in old Hollywood. Everything is black and white with a mix of gorgeous wood tones and pops of red.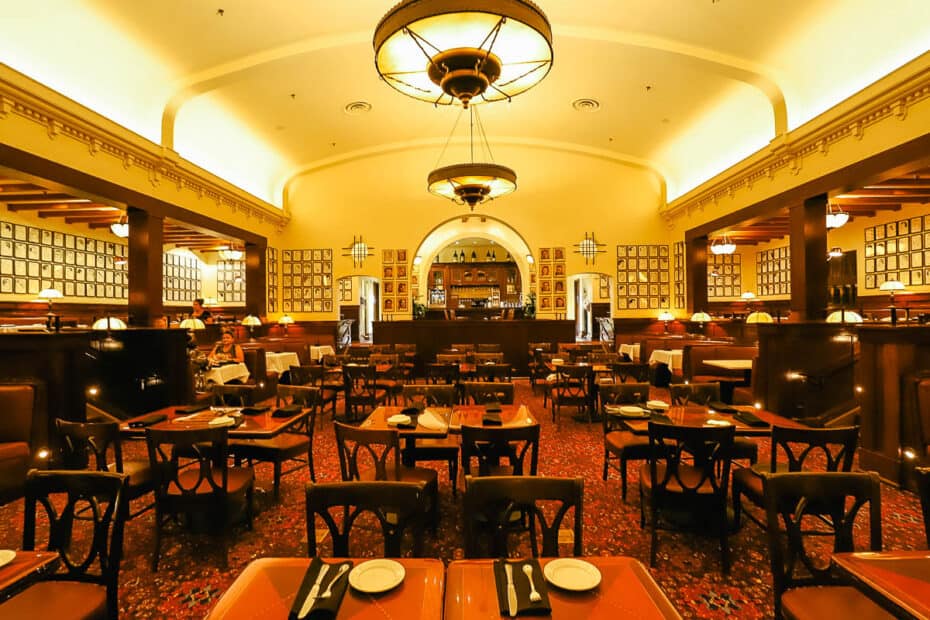 On our last visit, we tried several things, including this Sustainable Salmon Coulibiac. What a treat. I ate every bite.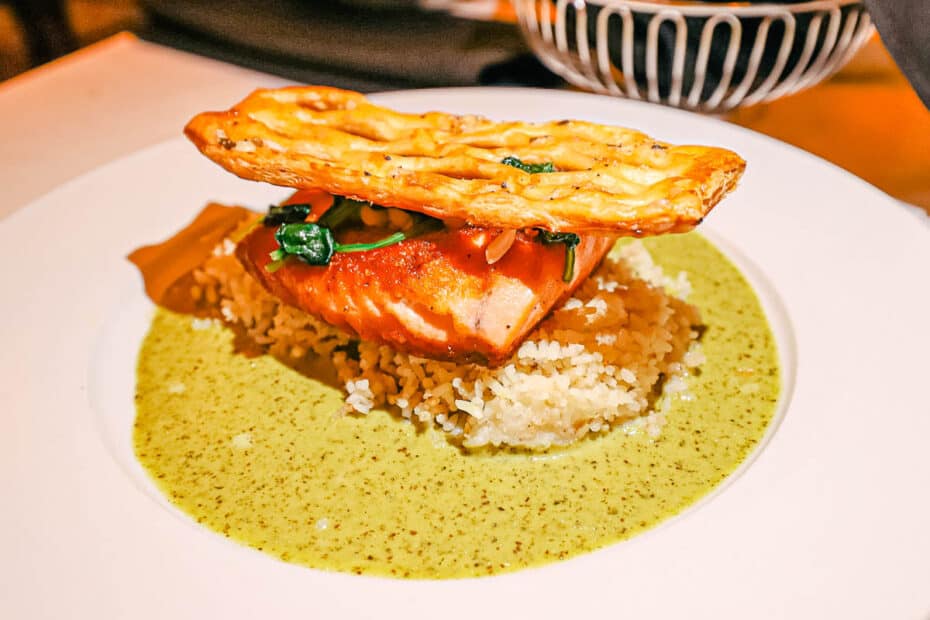 However, the restaurant is famously known for its Cobb salad. You'll see quite a few of these delivered to surrounding tables during your visit.
Related: Disney's Hollywood Brown Derby Review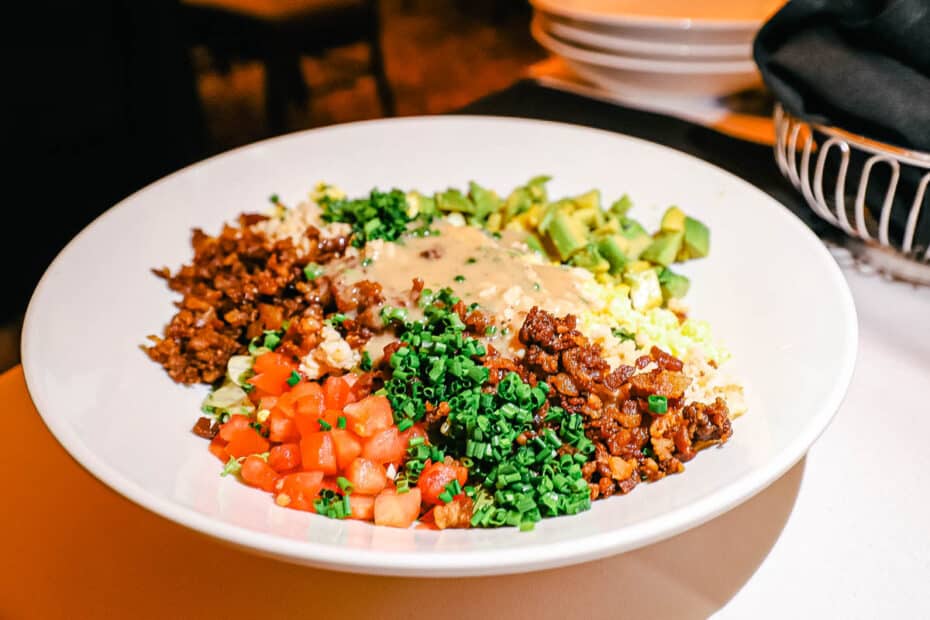 #5 Yachtsman Steakhouse
It's no secret that we love everything about Disney's Yacht Club, including its fine dining location, Yachtsman Steakhouse.
Yachtsman is oh so good! The only reason it ranks as our fifth choice for fine dining is that the competition is tough.
Anyone that appreciates quality steak will want to secure reservations at Yachtsman Steakhouse. Yachtsman even has its finest beef on display at a counter inside the restaurant.
A hostess will walk you by on the way to the table and point out the cuts and different marbleizations.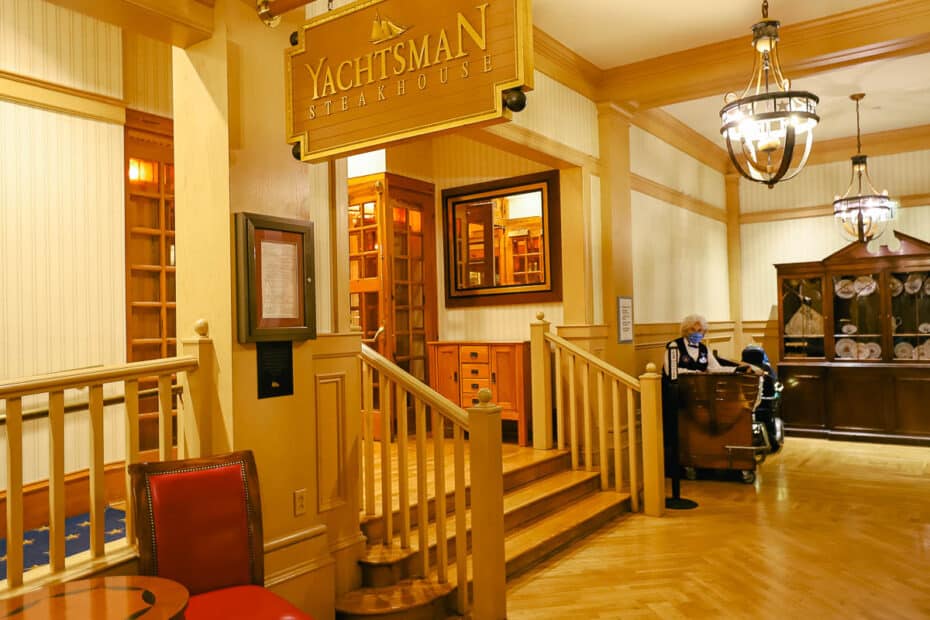 It's the perfect place to order a filet mignon. That is what I had the first time I dined there. We enjoyed the rib eye steak and prime rib on returning visits. Both were delicious.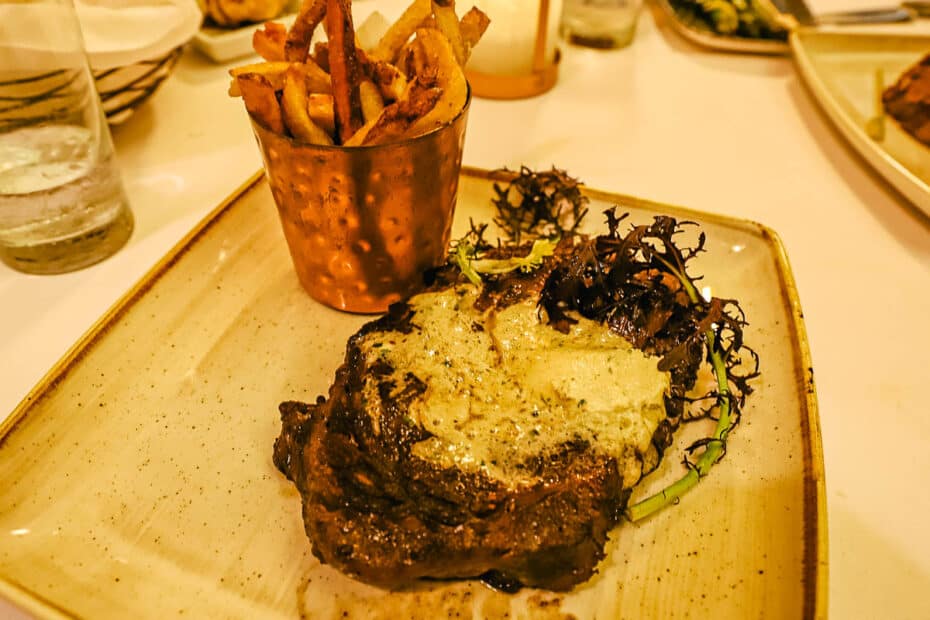 And don't get me started on the amazing onion dinner rolls. They come with a plate of roasted garlic with soft butter sprinkled with salt. You can spread as much on them as your heart desires.
Related: Yachtsman Steakhouse Review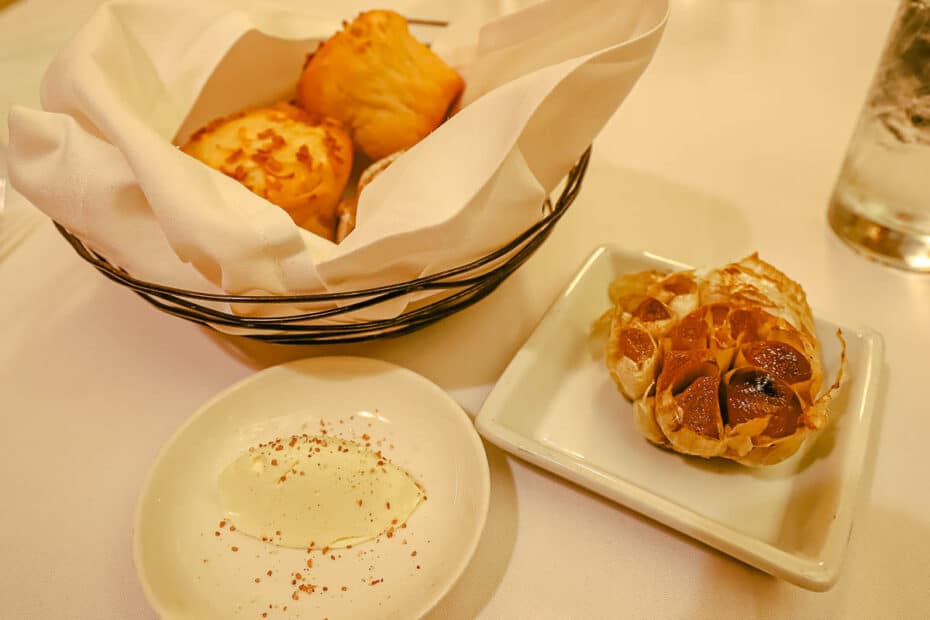 However, if you already have too many signature choices for the week, you can still get the same rolls next door at the adjoining lounge. Crew's Cup Lounge is one of the most underrated places to grab a bite on the property.
Related: Crew's Cup Lounge Review
#6 Tiffins Restaurant
Tiffins is Disney's Animal Kingdom's signature dining establishment. Next door to the restaurant is where you'll find the famous Nomad Lounge. Both are excellent options.
Tiffins is a place where you can expect to try something new and still be delighted with your meal. The food here is expertly prepared, and the menu changes often.
Related: Disney's Tiffins Restaurant Review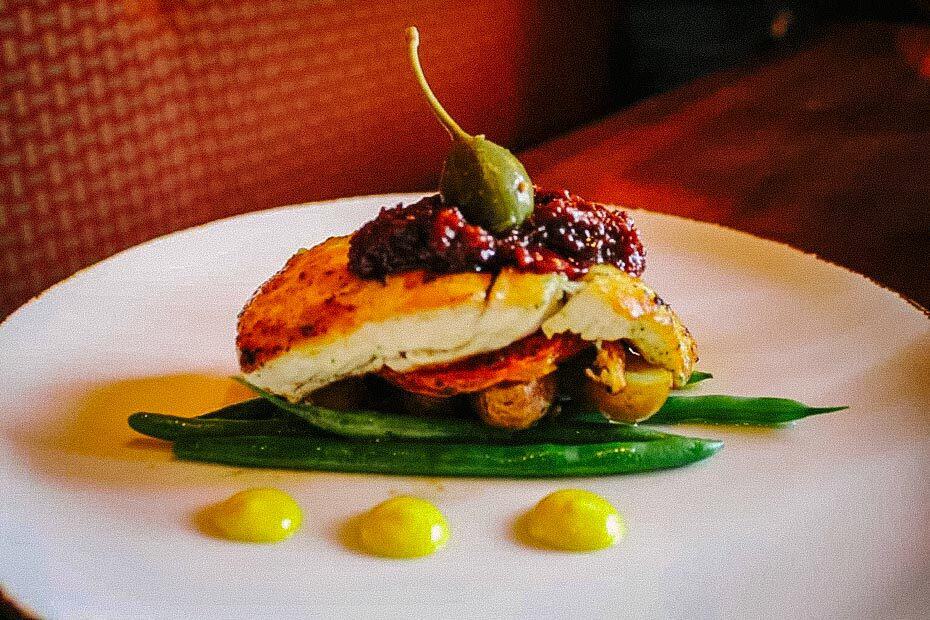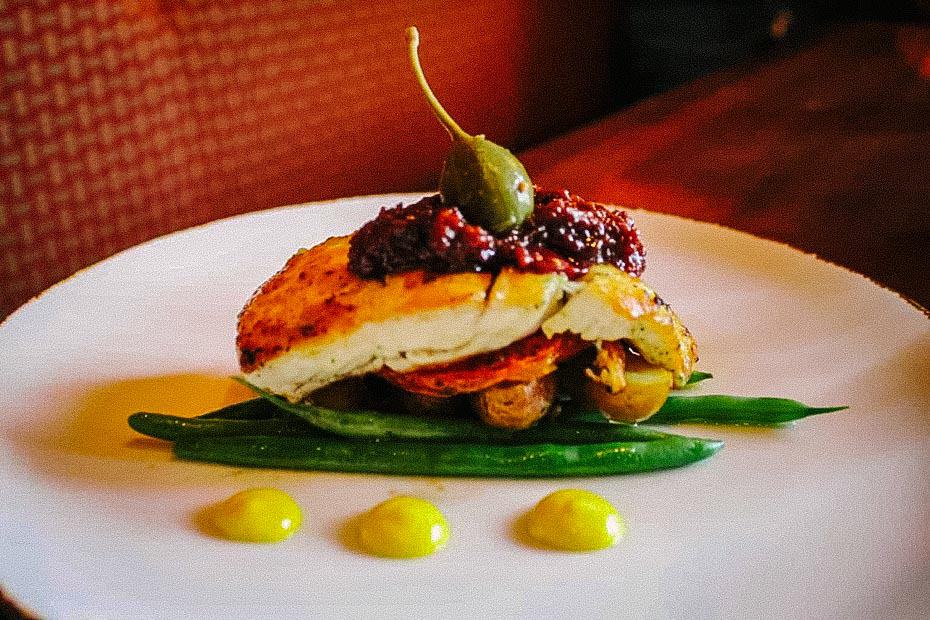 Even writing this now, I feel bad that it's number six because it has every right to come in as one or two. It's that good.
Similar to Brown Derby above, Tiffins is open for lunch and dinner service. It's always a nice option to enjoy signature dining at lunchtime. From time to time, there are a few lunch specials offered.
Be warned. Tiffins is the kind of restaurant that always keeps you coming back! So it is doubtful you'll be disappointed when you try a meal here.
And if you can't fit it in, make sure to at least stop in at Nomad Lounge for a break during your day. They have several small plate selections that could easily make a meal.
Related: Nomad Lounge Review
#7 Topolino's Terrace, Flavors of the Riviera
Lastly, we have Topolino's Terrace, Flavors of the Riviera. Unfortunately, I don't have a formal review of this location yet.
However, we recently spent an evening in the lounge and sampled a few items. I was surprised at how much the restaurant reminded me of California Grill. So much so that I wouldn't hesitate to plan a meal here.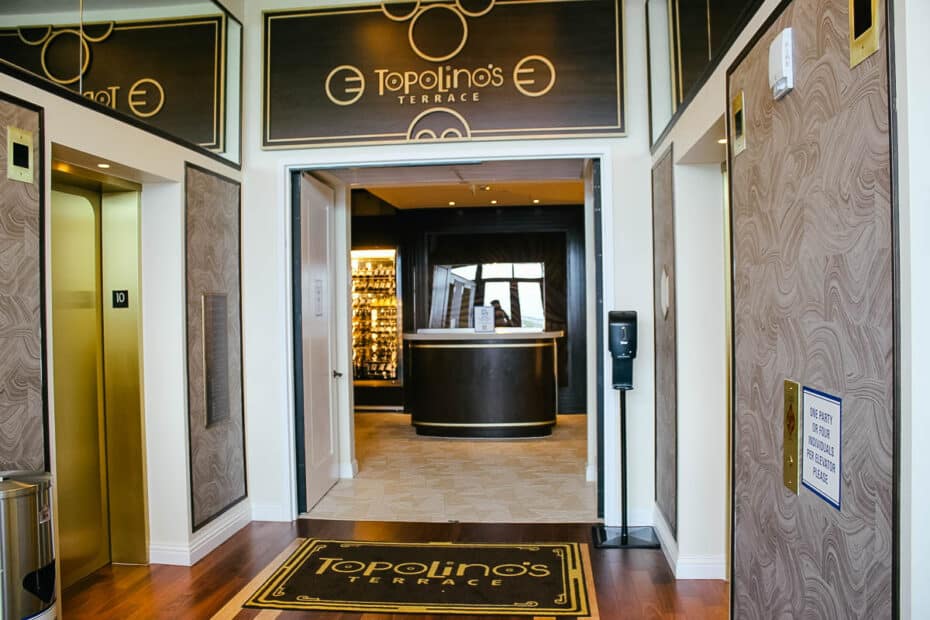 Topolino's Terrace is open for fine dining at dinner only. It's located on the top floor of Disney's Riviera Resort.
Additionally, this restaurant is open for breakfast as a character dining experience. It's one of our top choices for character breakfasts.
Related: Topolino's Terrace Character Breakfast
List of Disney Signature Restaurants
Before we wrap things up, I wanted to share a list of all the signature dining options at the Walt Disney World Resort.
Signature Restaurants in the Theme Parks
We'll start with the theme park's signature dining options. The majority of these serve lunch and dinner, but not all. So make sure to plan a good one-and-a-half to two hours into your schedule when allocating time for fine dining.
Magic Kingdom
Cinderella's Royal Table (Serves-Breakfast, Lunch, and Dinner. This location doubles as a character dining experience.)
Epcot
Related: Takumi Tei Review
Disney's Hollywood Studios
Disney's Hollywood Brown Derby (Serves Lunch and Dinner)
Disney's Animal Kingdom
Tiffins Restaurant (Serves Lunch and Dinner)
Signature Restaurants at Disney Springs
Next, we have a list of all the available signature dining establishments at Disney Springs. Guests can take a boat or bus to Disney Springs from most locations on the property.
Related: How to Get to Disney Springs
Here are the different signature dining options at Disney Springs.
Disney Springs
The BOATHOUSE
Jaleo by Jose Andres
Morimoto Asia
Paddlefish
STK Orlando
Wolfgang Puck Bar and Grill
Related Reviews:
Signature Restaurants at the Disney Resorts
This next section goes over the signature dining locations available at Disney Resorts. For these, you'll want to plan how you will get to the restaurant.
Disney's Boardwalk Inn
Disney's Contemporary Resort
Disney's Grand Floridian Resort
Citricos
Narcoossee's
Victoria & Alberts
*While we haven't dined at Victoria and Albert's, it's worth noting that they've continuously received an AAA Five Diamond Award every year since 2000.
Animal Kingdom Lodge
Walt Disney World Swan Hotel
Walt Disney World Dolphin Hotel
Shula's Steakhouse
Todd English's Bluezoo
Swan Reserve
Disney's Riviera Resort
Topolino's Terrace, Flavors of the Riviera
Disney's Yacht Club Resort
Four Seasons
*Unfortunately, the former signature restaurant, Artist Point at Disney's Wilderness Lodge, is now a character dining experience.
Related: Storybook Dining with Snow White at Artist Point Review
Disney Signature Dining Packages
From time to time, Disney offers special dining packages at select signature locations. Unfortunately, we haven't seen any plans available lately.
Final Thoughts on Signature Dining at Disney
Hopefully, this article gave you a good overview of signature dining at Walt Disney World. As a foodie, I look forward to every upcoming fine dining reservation.
If you want more information about dining, you can browse our list of Disney Dining Reviews.
You might also be interested in some of our other popular Disney Dining guides:
Resorts Gal specializes in providing detailed Disney World Resort Reviews. If you are interested in learning more, browse the list of Walt Disney World Resorts.
In the Comments
Have you decided which signature dining experiences are a must-try for your next vacation? Do you have any other questions about Disney signature dining?