Vacation Fun at Hollywood Studios
Vacation Fun, an original animated short with Mickey and Minnie, is an attraction at Hollywood Studios in Walt Disney World. The Vacation Fun short film theater is located in the Echo Lake area behind the Hyperion Theater.
Vacation Fun is a theater experience where you'll get to watch popular Mickey and Minnie Mouse shorts featuring fond vacation memories. There's also the opportunity to take several fun photos with your friends and family at the exit. Let me explain.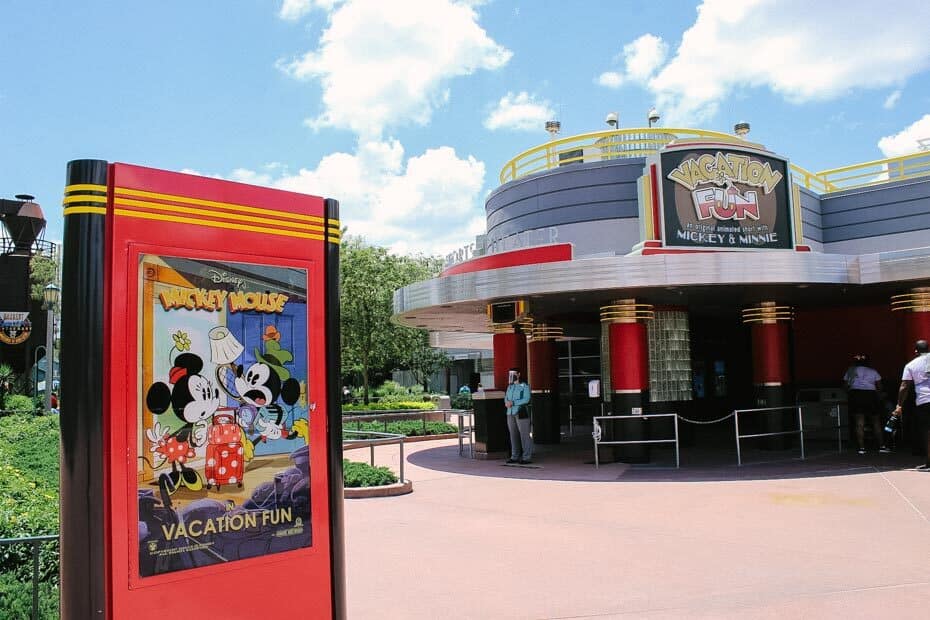 Here are the basic details to familiarize yourself with the Vacation Fun film theater.
| | |
| --- | --- |
| Vacation Fun | Hollywood Studios Attractions |
| Location: | Echo Lake Area |
| Disney World Height Requirement: | None |
| Disney Genie+ | NA |
| Ride Type: | Cartoon Shorts |
| Seats Per Vehicle: | Theater |
| Duration: | Approx 10 minutes |
| Good For: | Taking a Break |
| Scare Factor: | None |
| Must-Do List: | Low Priority |
| Perfect For: | All Ages |
| Special Mention: | Fun photo opportunity at the exit. |
Vacation Fun Short Films
Vacation Fun is an excellent place to take a break in the heat of the day. You can expect to see several favorite Disney short cartoon clips, including some never before seen animation.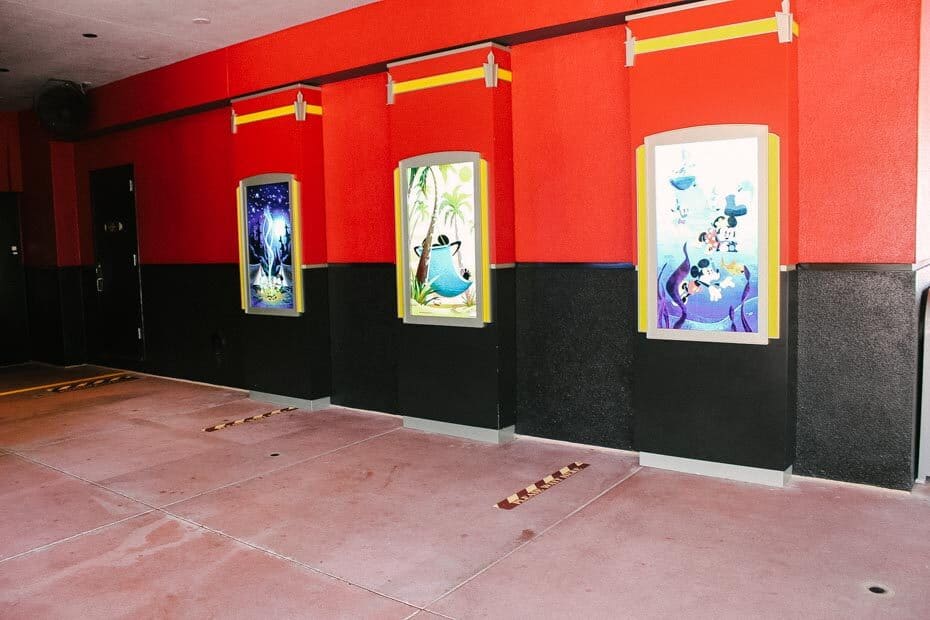 Basically, it's a new Mickey and Minnie Mouse shorts cartoon. The two are doing all the necessary things to prepare and leave for vacation. Meanwhile, they are reminiscing about other fun and eventful trips and adventures. During the process, clips from some of the most popular shorts appear.
As a fan of the more recent cartoon short series, I absolutely loved getting to see this version that's not available anywhere else. Sure it's a cartoon, and it's not a big deal if you miss it. But my son and I both enjoyed it. We also are huge fans of the new Mickey and Minnie's Runaway Railway attraction!
Vacation Short fun film has a duration of 10 minutes. So the longest time you would have to wait would be for the next show to begin.
Vacation Fun Photo Opportunity
Make sure to check out the exit area of the theater and take time for a few family photos with these life-size props.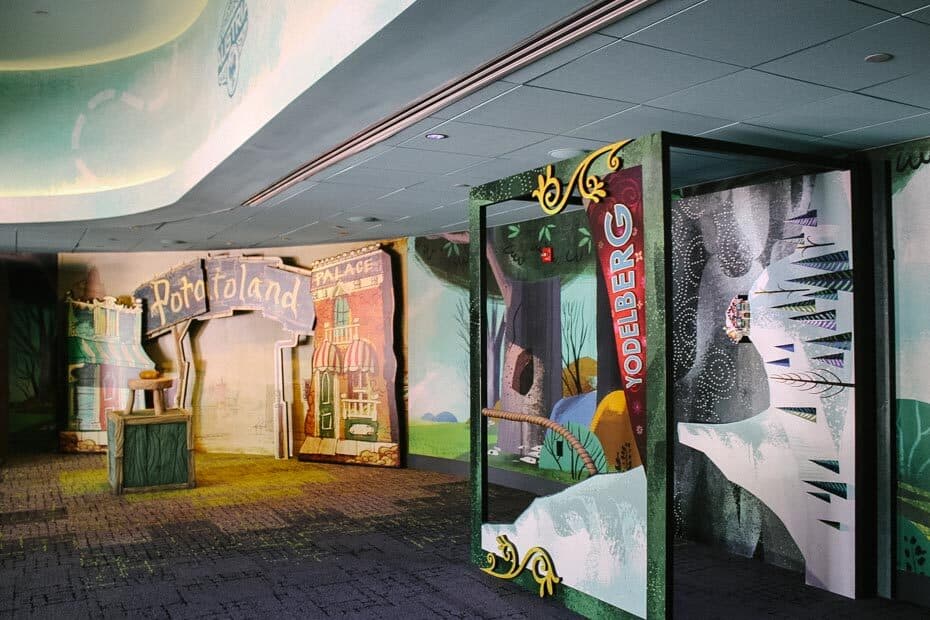 There's even the opportunity to take a picture and pretend you've been to Goofy's dream theme park, Potatoland.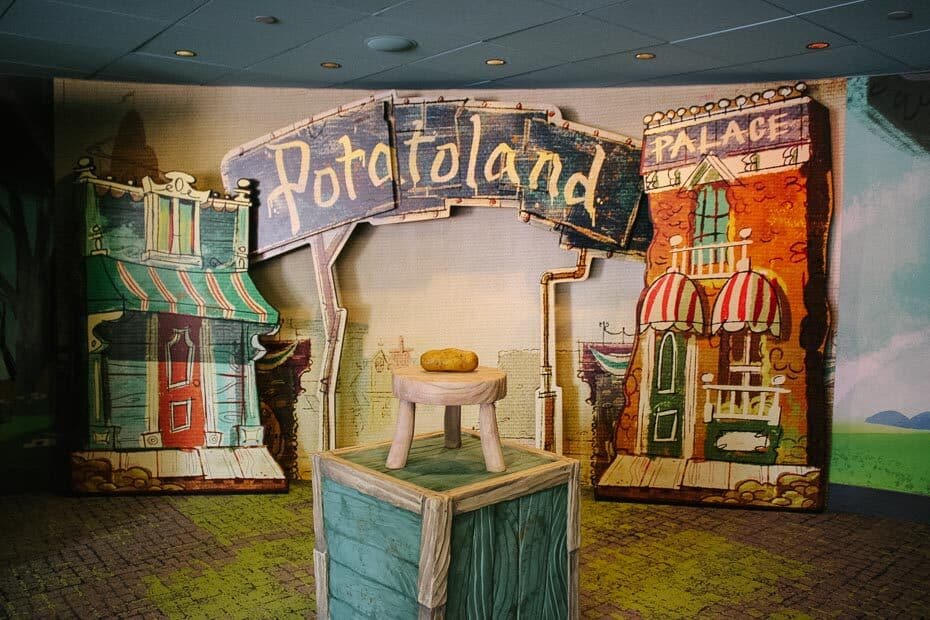 Or maybe you would like to climb a mountain in the Swiss Alps. Make sure to get just the right angle on this one.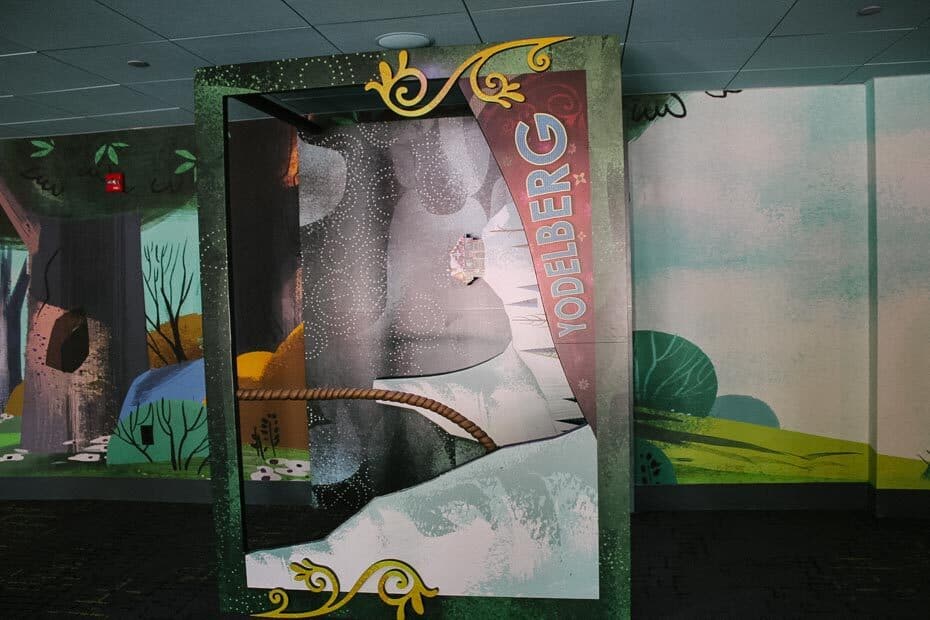 And don't forget to try and take a picture with the baby panda from Panda-monium. If you've seen the short prior, you know this baby bear is good at pulling disappearing acts.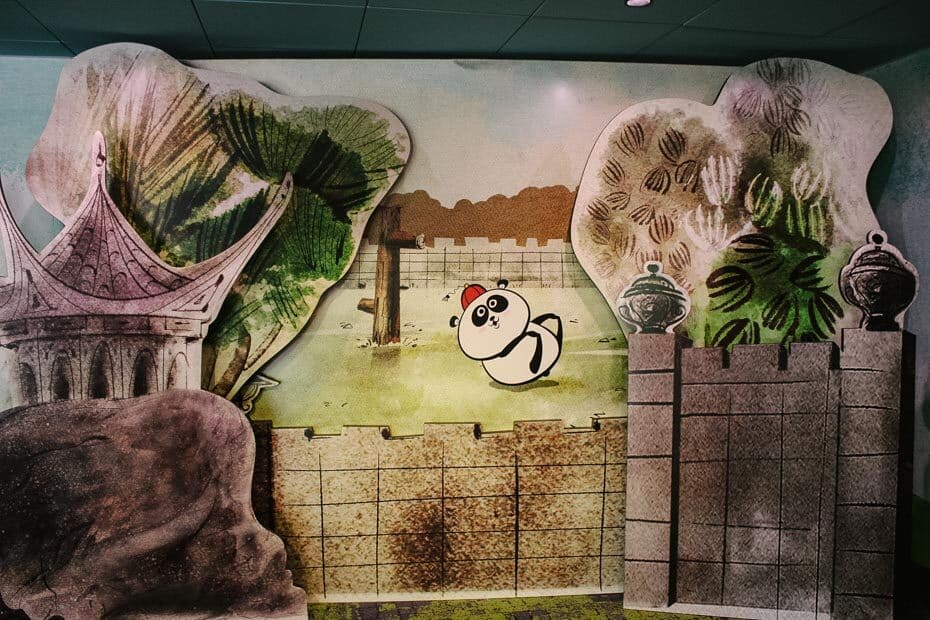 If you aren't familiar with the newer Disney shorts series, there are five seasons to date with close to 100 episodes. You can watch all of the series on Disney+. Additionally, if you are staying at a Walt Disney World Resort, the shorts play on a loop on channel 30 in your room.
Other popular attractions at Hollywood Studios include:
Here on the site, our primary focus is providing updated Disney World Resort Reviews. You might enjoy staying at one of the Skyliner resorts near Hollywood Studios. If so, these articles are a great place to start:
I hope you'll get a chance to see Vacation Fun on your next visit to Hollywood Studios! Leave a comment below with any questions, or tell me which is your favorite cartoon short!