Christmas at Disney's Boardwalk Inn
Visiting Disney's Boardwalk Inn is always a treat. However, visiting for Christmas is even better.
Disney's Boardwalk Inn tends to add a little extra holiday flair during the Christmas season. From gingerbread to traditional colors, this resort is sure to put you in the holiday spirit.
For this article, we'll tour Disney's Boardwalk at Christmas. If you're visiting Walt Disney World over the holiday season, I encourage you to take the time to visit the resort to see the extraordinary decor.
This article was updated on November 18, 2022.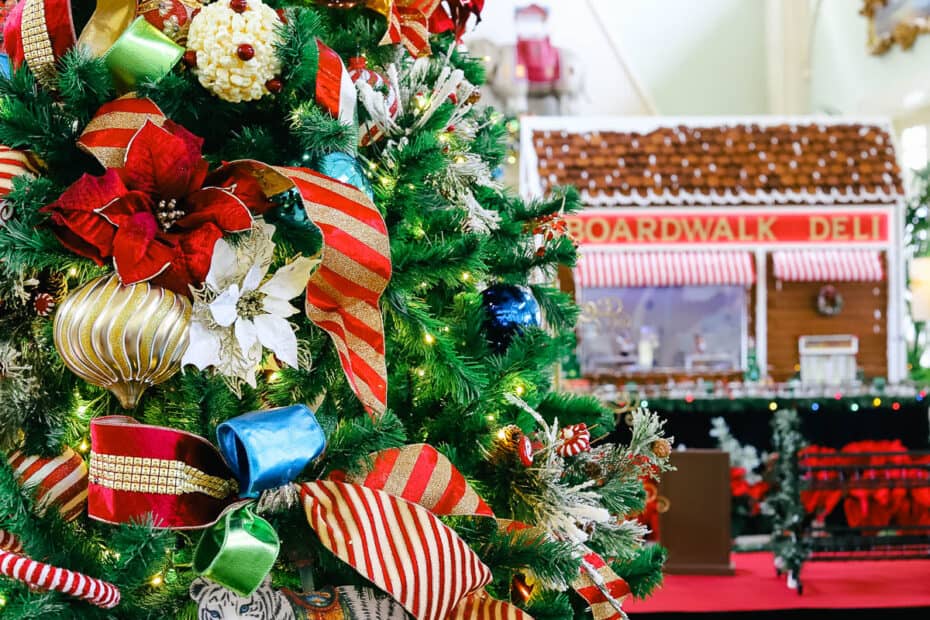 Boardwalk Inn is home to one of several gingerbread displays at the Walt Disney World Resort. Thankfully, in 2022, we see the return of the gingerbread display to Disney's Boardwalk.
Related: Gingerbread Display at Disney's Boardwalk Inn
In addition, we've recently visited a few other gingerbread displays at the following resorts: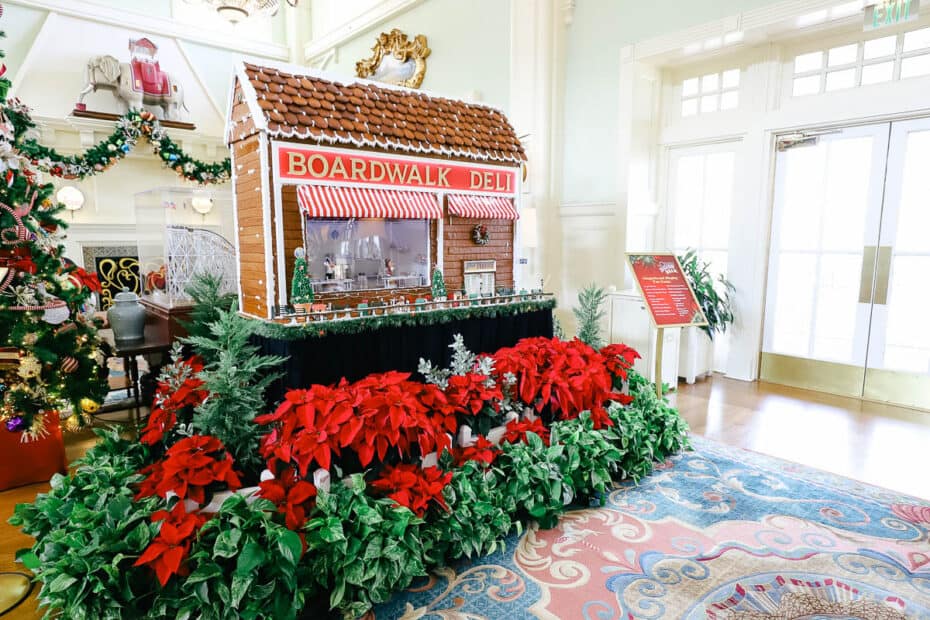 Now for those holiday decorations at Boardwalk Inn. I can't help but admit that I'm partial to the traditional holiday colors used in Boardwalk's Christmas decorations.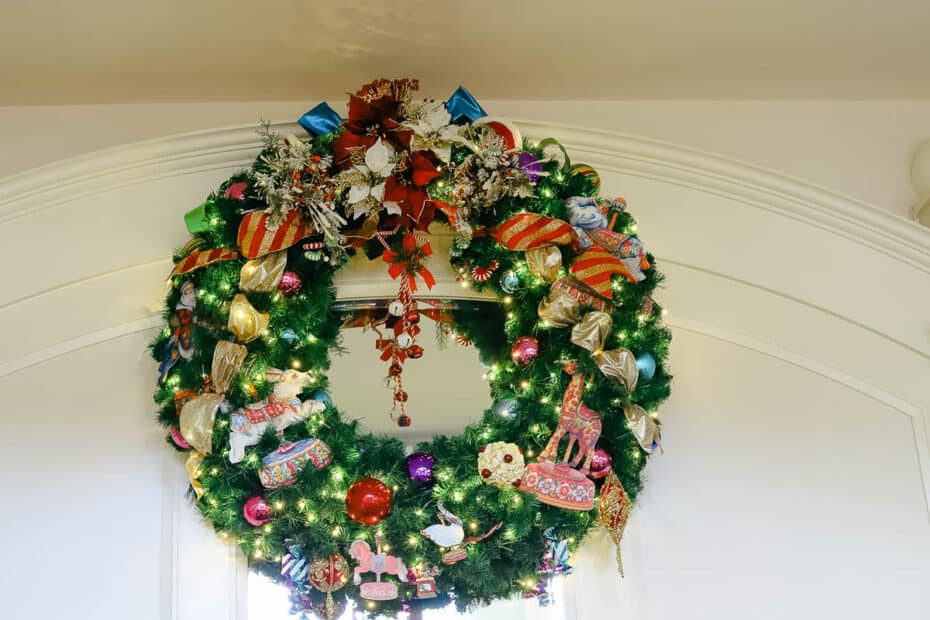 There's something fun and quirky about the circus-themed elements and how they are presented in the decor.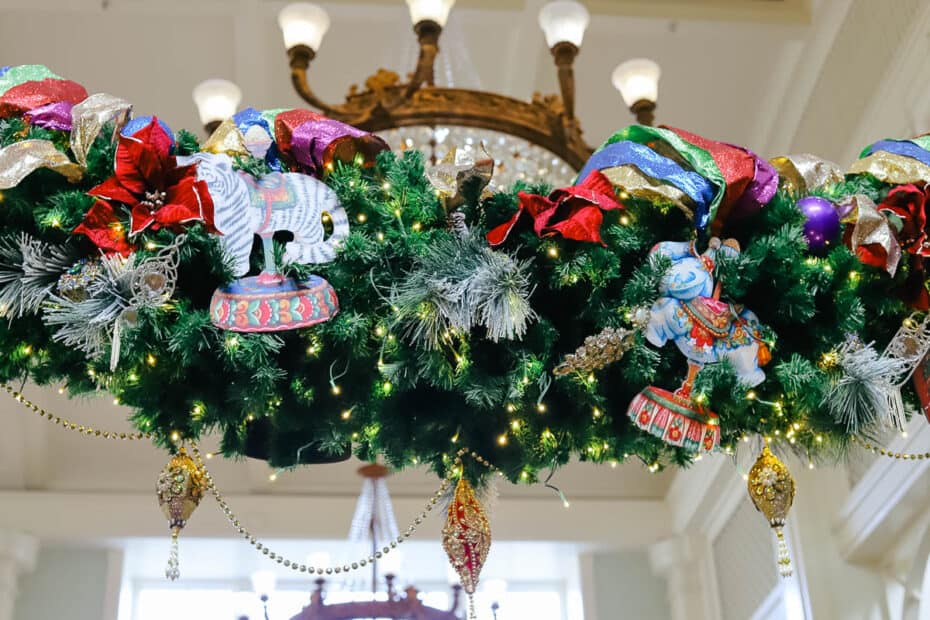 Boardwalk's entrance has an authentic Americana look with the flags and transoms above the door. During Christmas, that look is highlighted with festive ribbons and lights.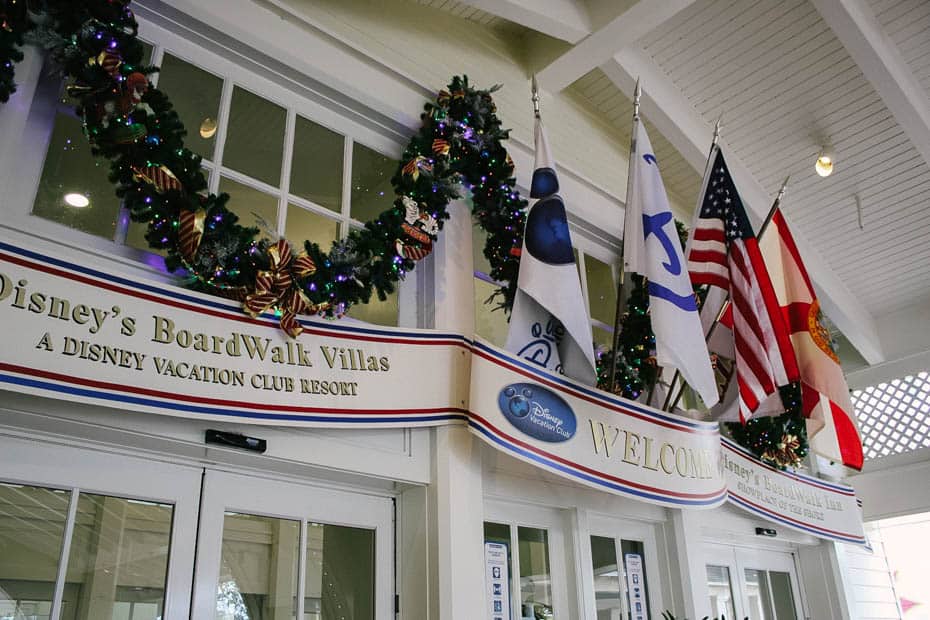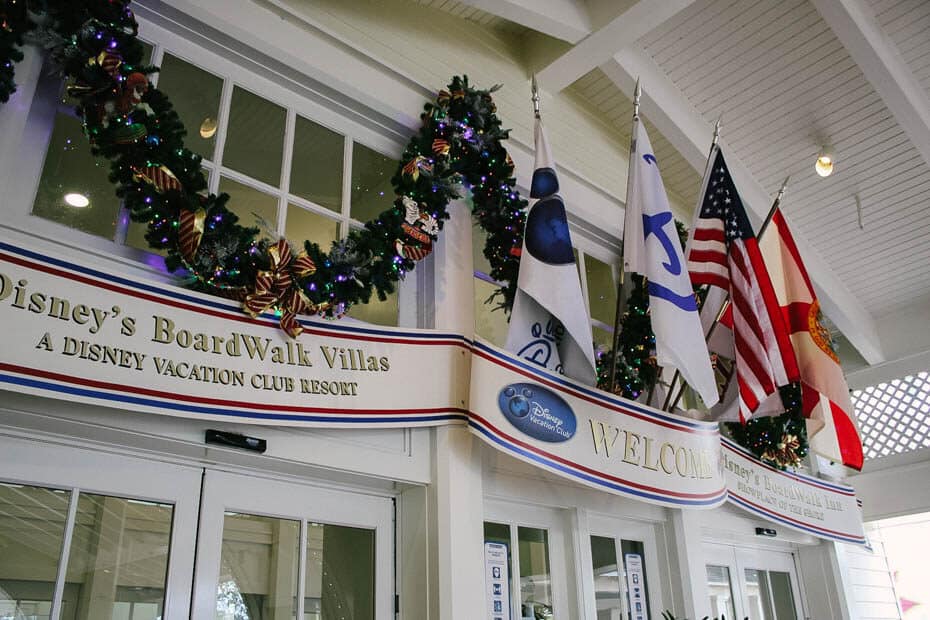 Inside the breezeway, there's the cutest miniature tree.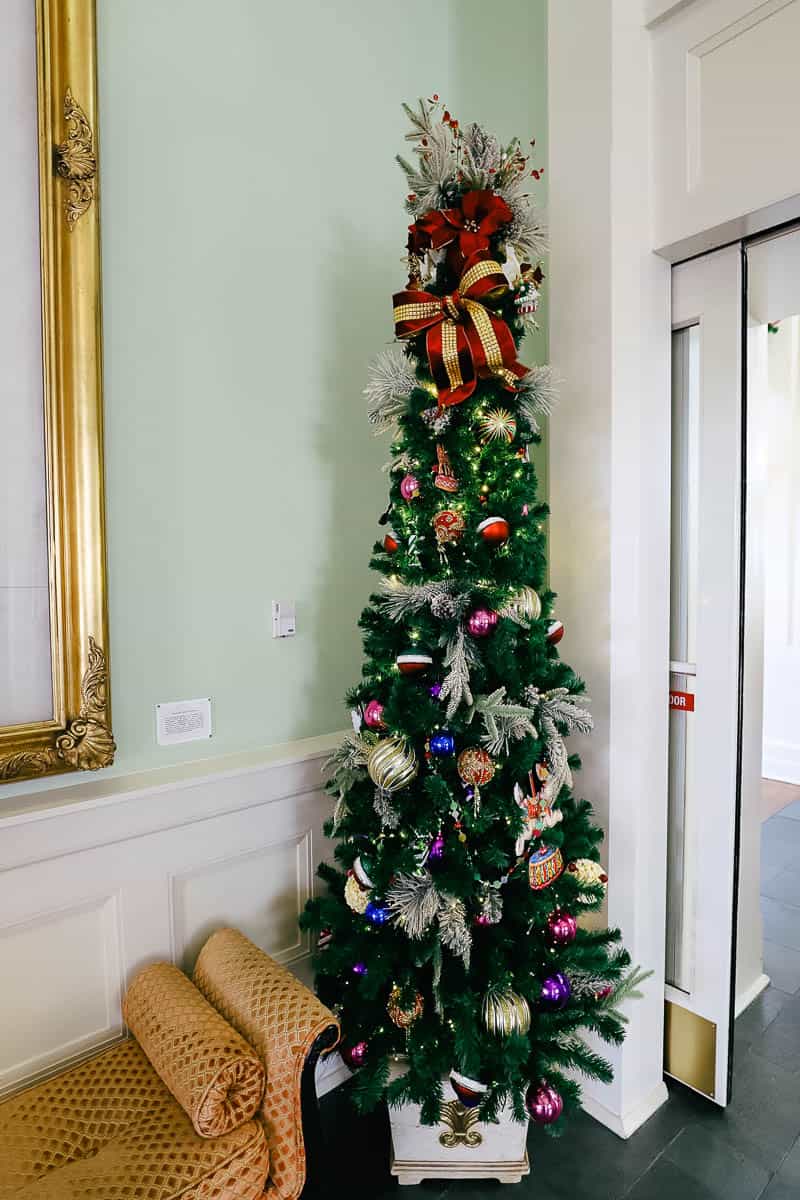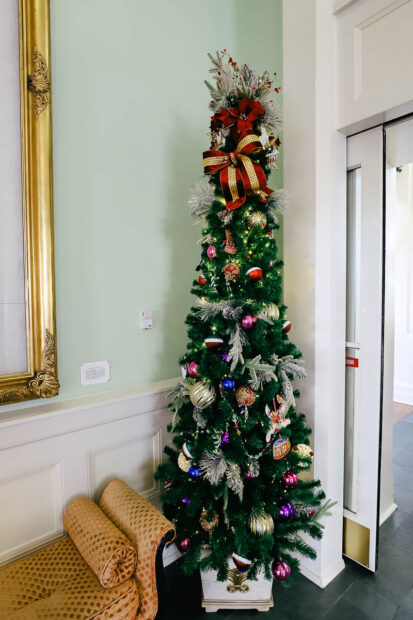 Once you step inside Boardwalk's lobby, you'll know it's Christmas.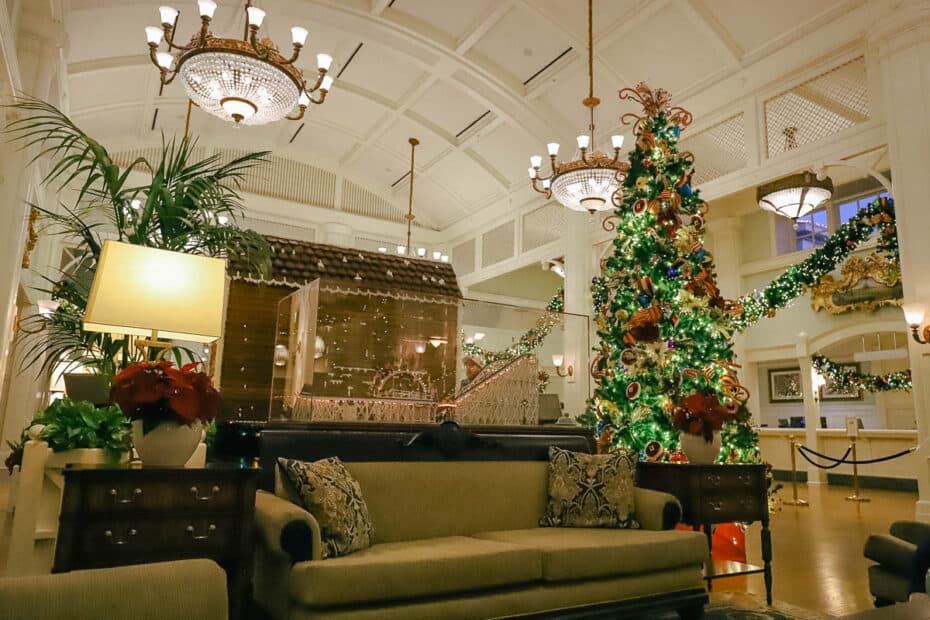 The mirrored transom has a strand of garland.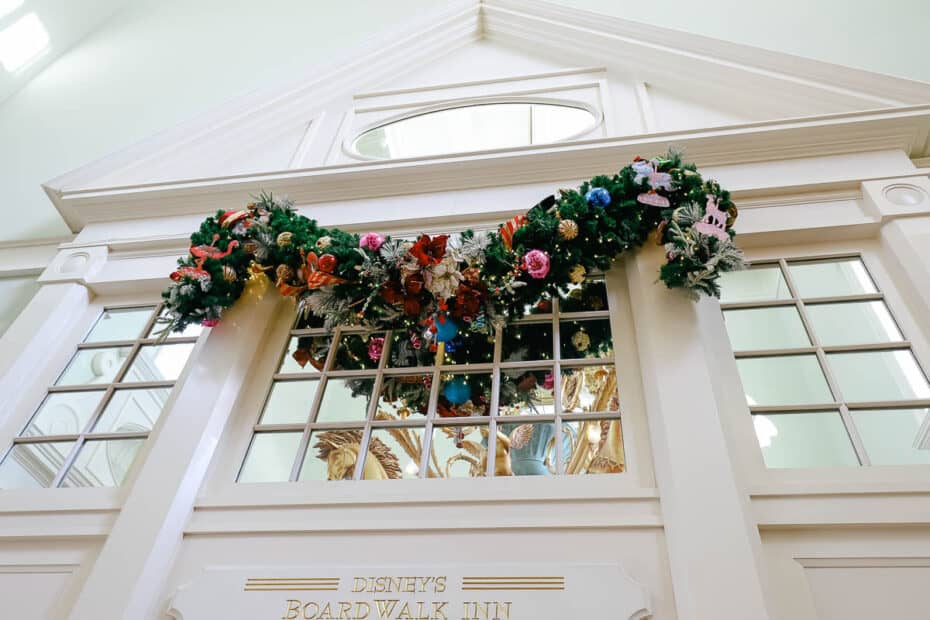 Beautiful floral arrangements are wrapped around the sconces.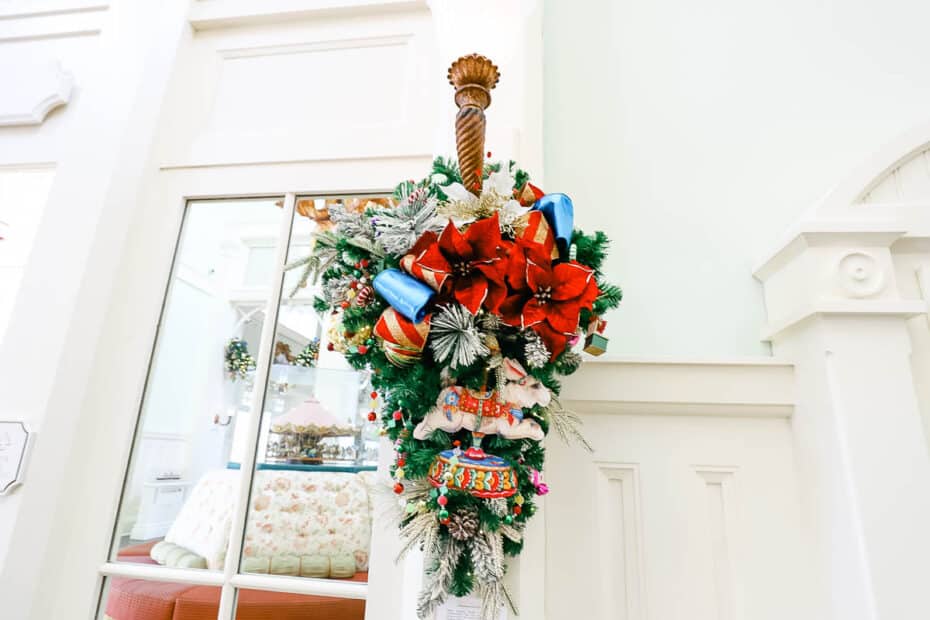 Boardwalk Inn's entire lobby is frosted with garland.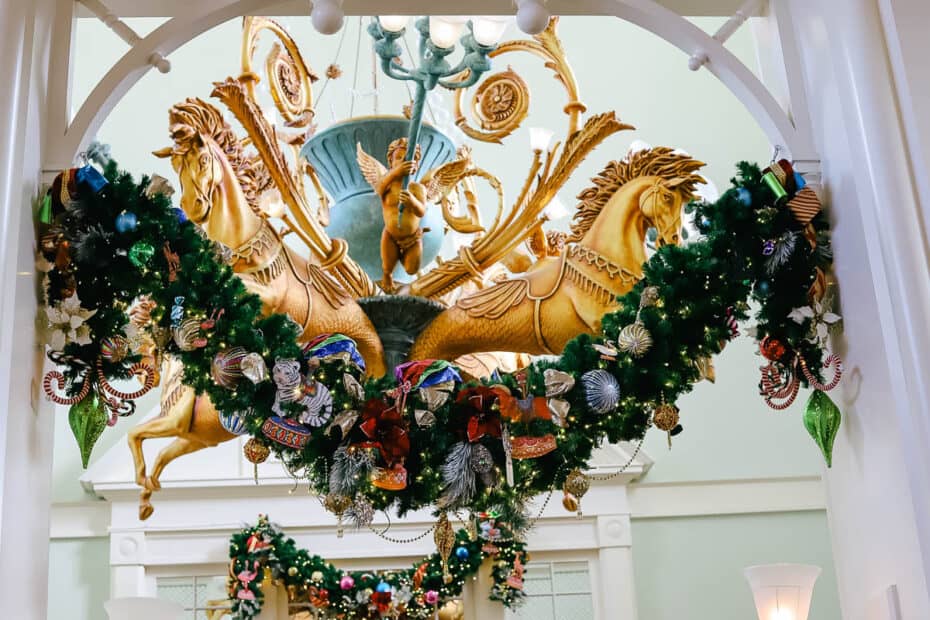 This kind of says, "I'll take a little garland with my ornaments."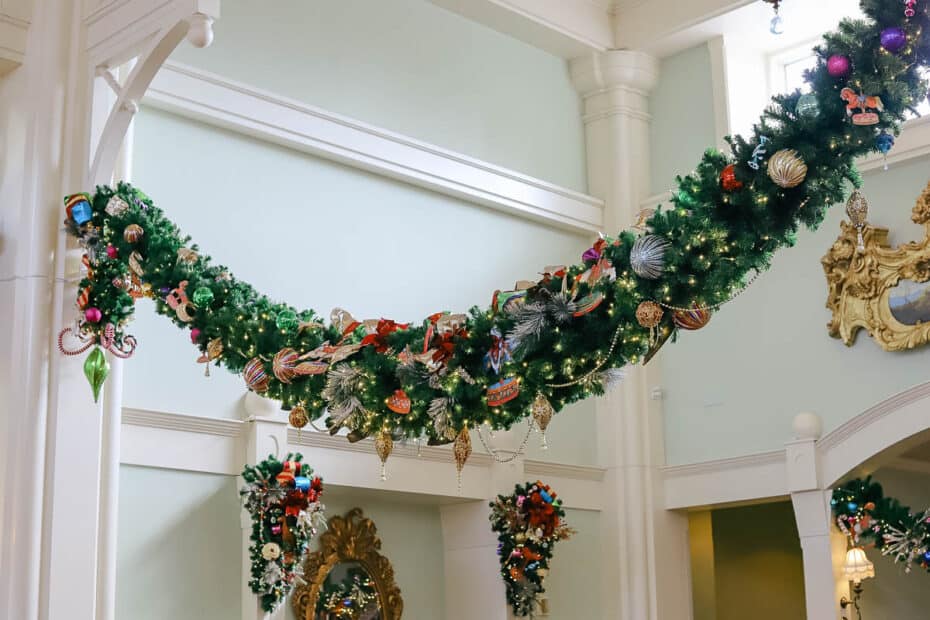 It's a happy place.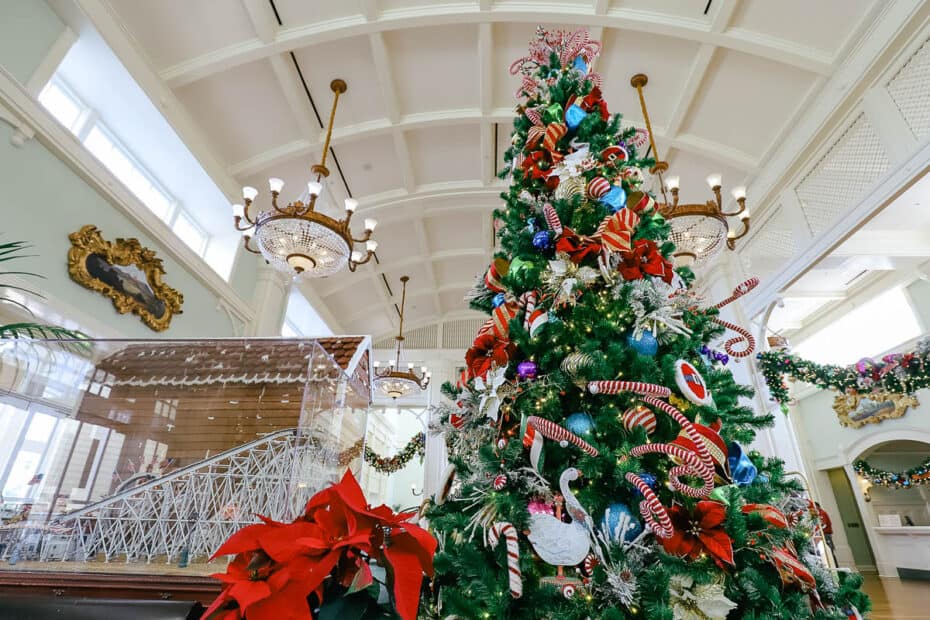 Boardwalk Inn is a little special to my family. It was the first deluxe resort we stayed at many years ago.
Disney's Boardwalk is also where I was introduced to my favorite resort at Walt Disney World, Disney's Beach Club. Had I not stayed here, who knows how long it would have taken me to discover the place where I feel most at home during my visits.
Related: Disney's Beach Club Review
With that said, I genuinely have no complaints about Boardwalk Inn, especially at Christmas.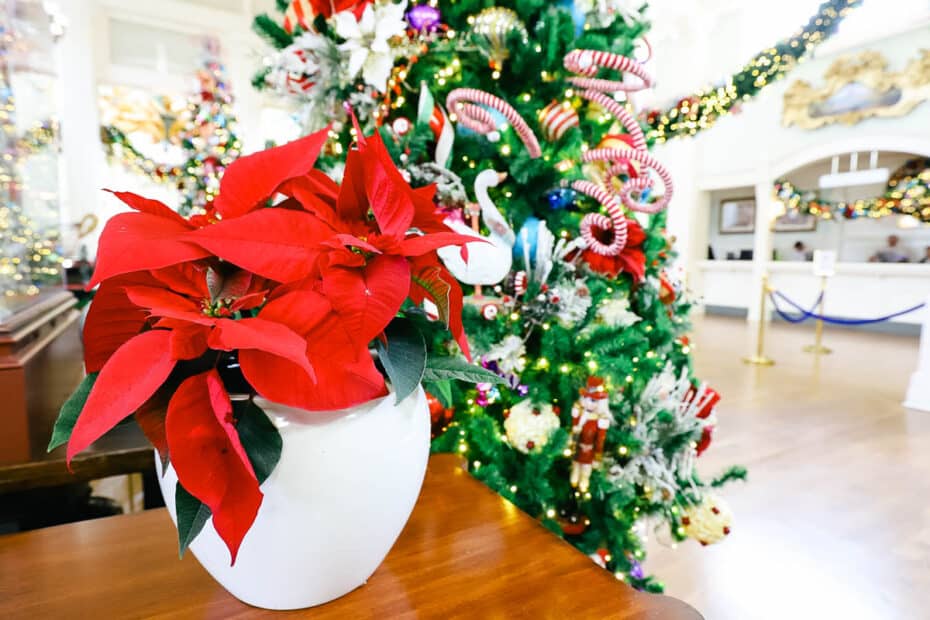 There is a novel charm here that's specific to the property.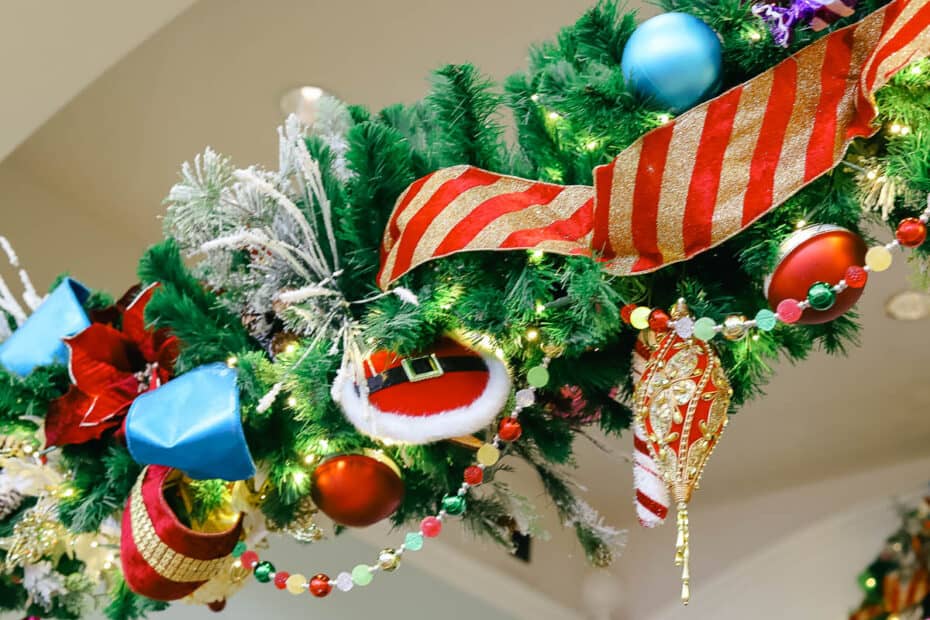 Boardwalk's Christmas decor adds to that charm.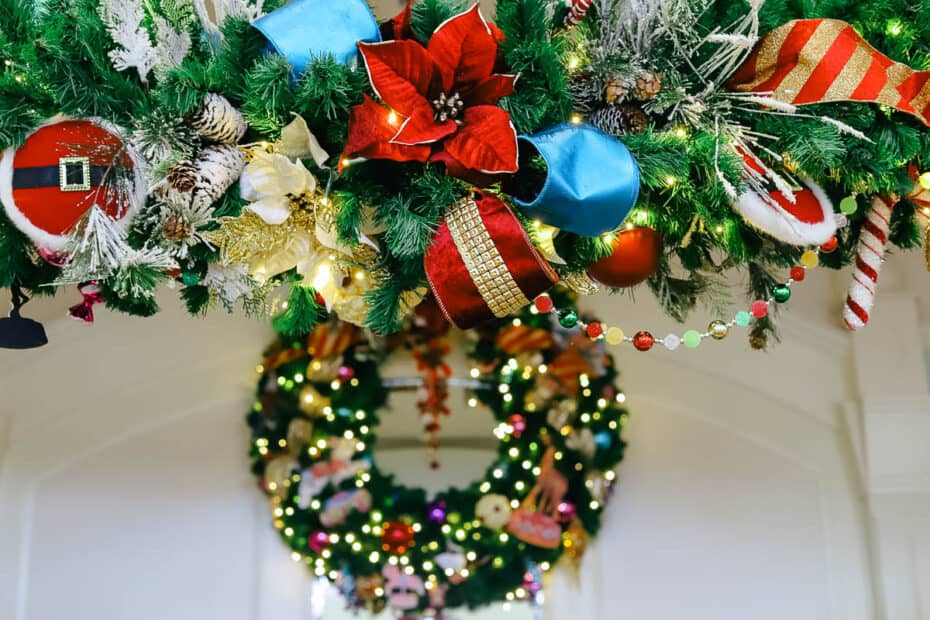 Those that pay attention will notice the details of the resort that don't necessarily fit the mold.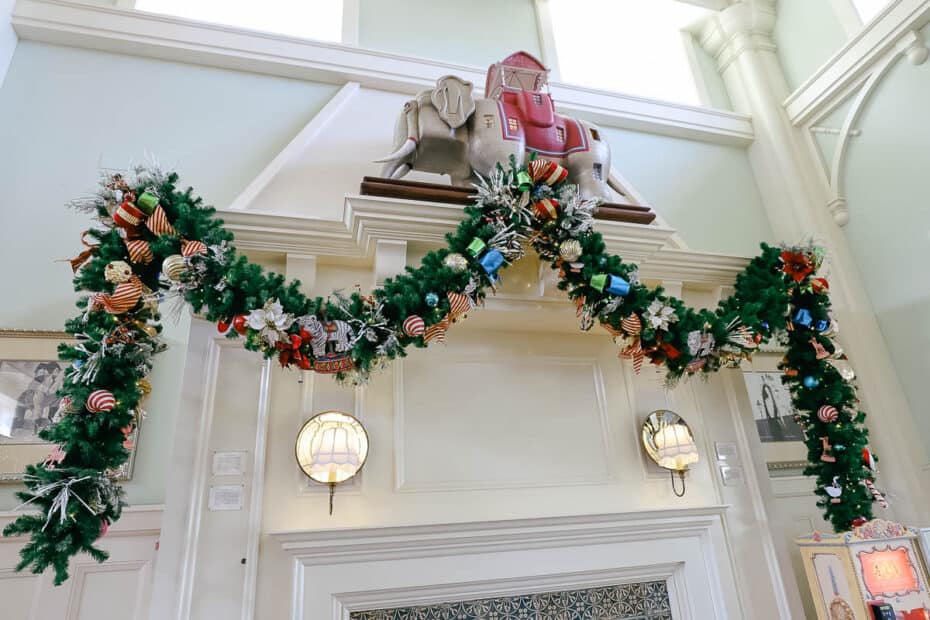 Everything is so pretty.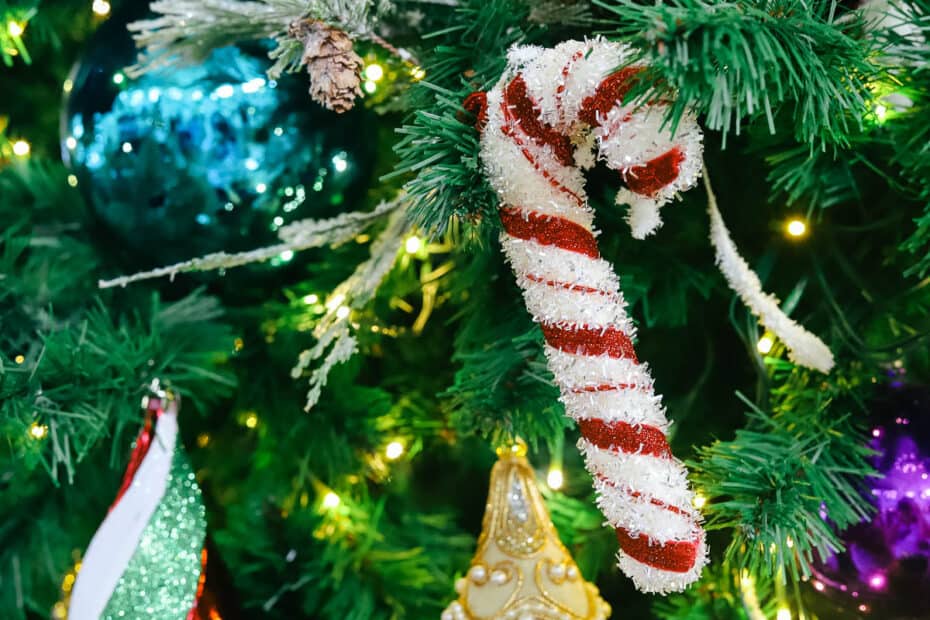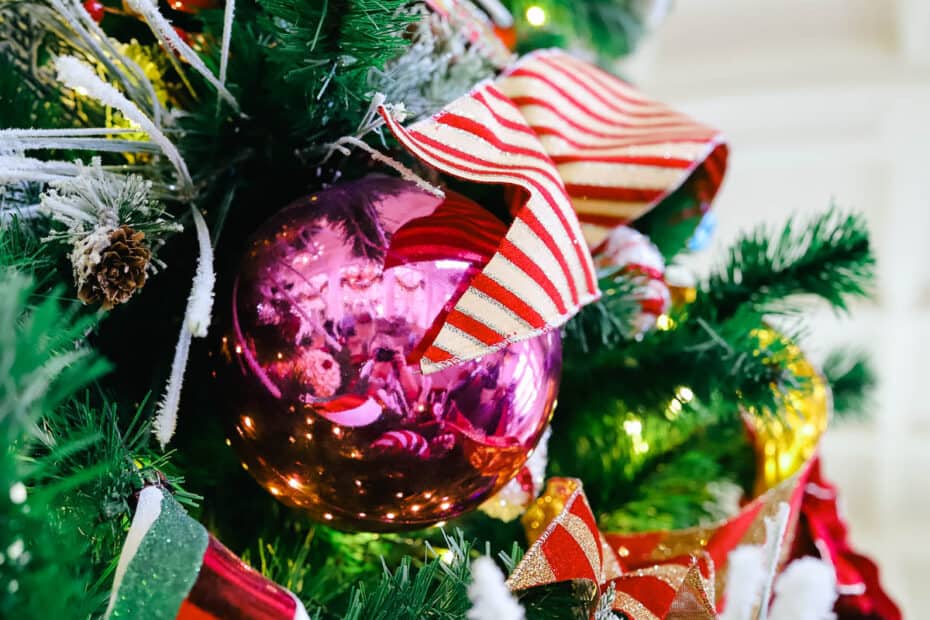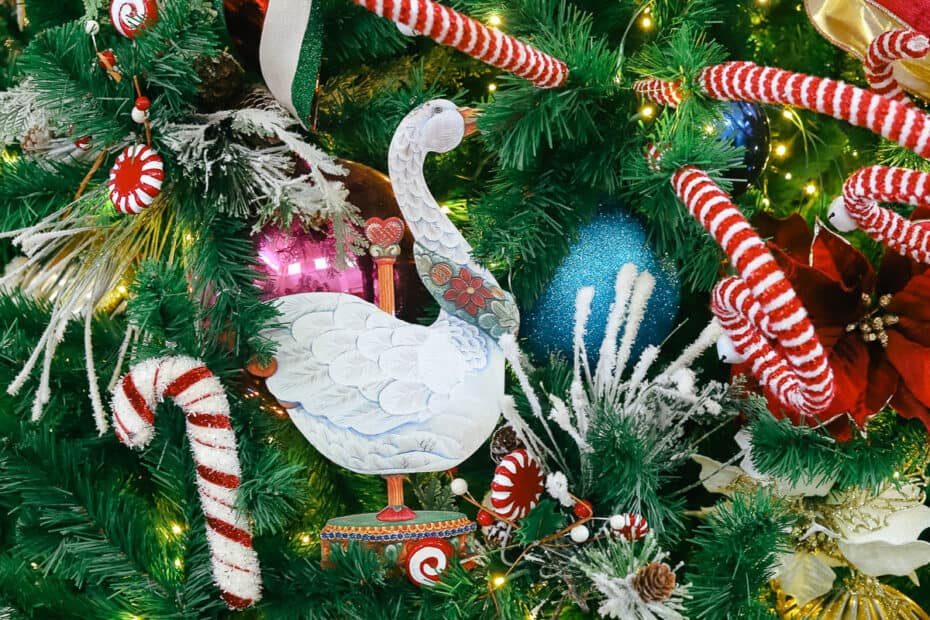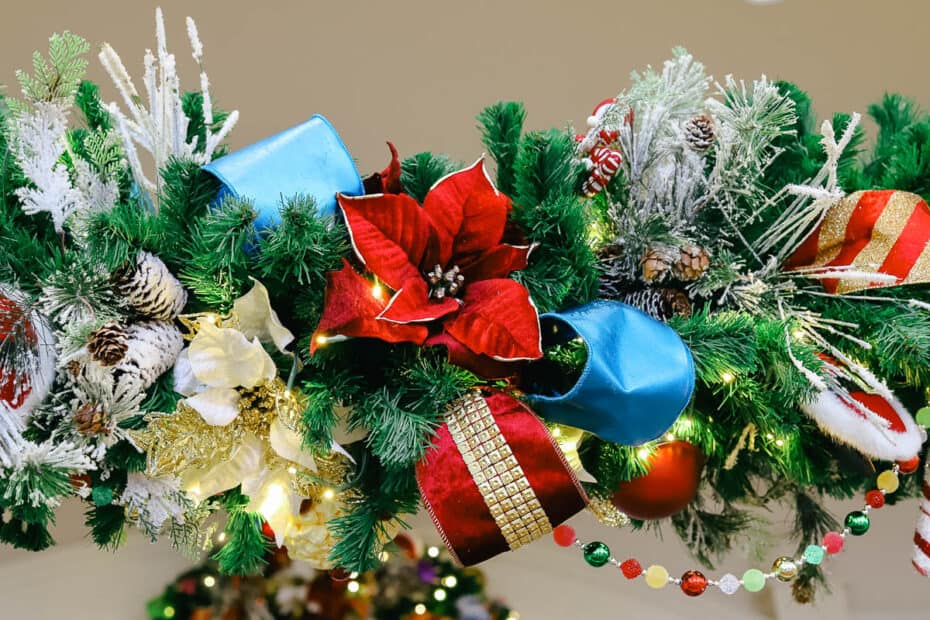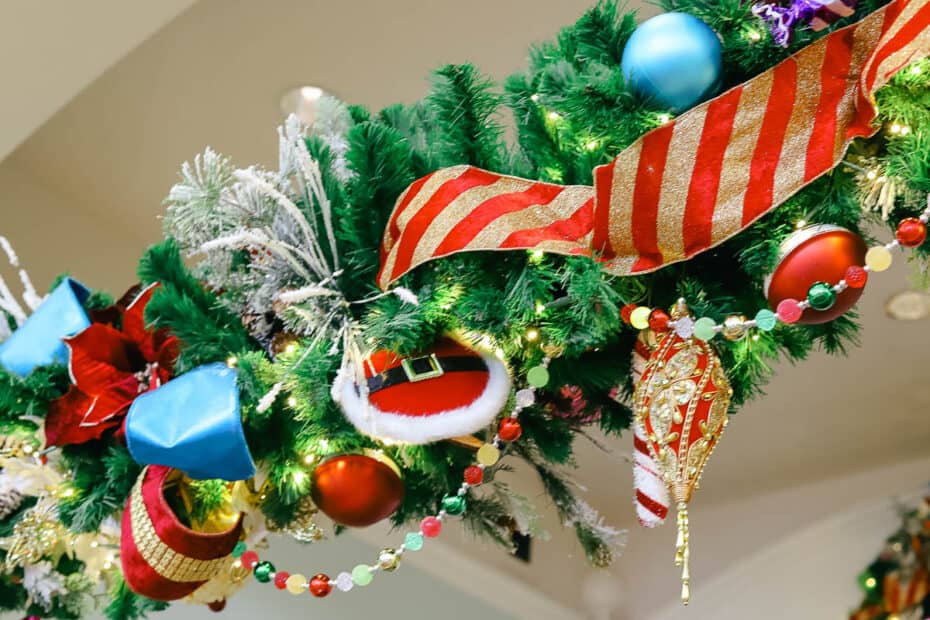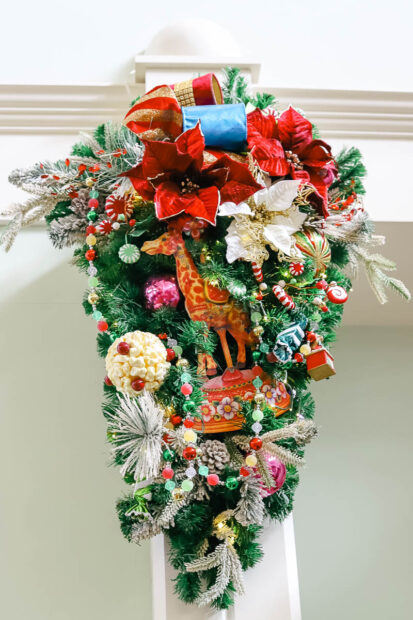 I don't know about you, but I adore Christmas at Disney's Boardwalk Inn.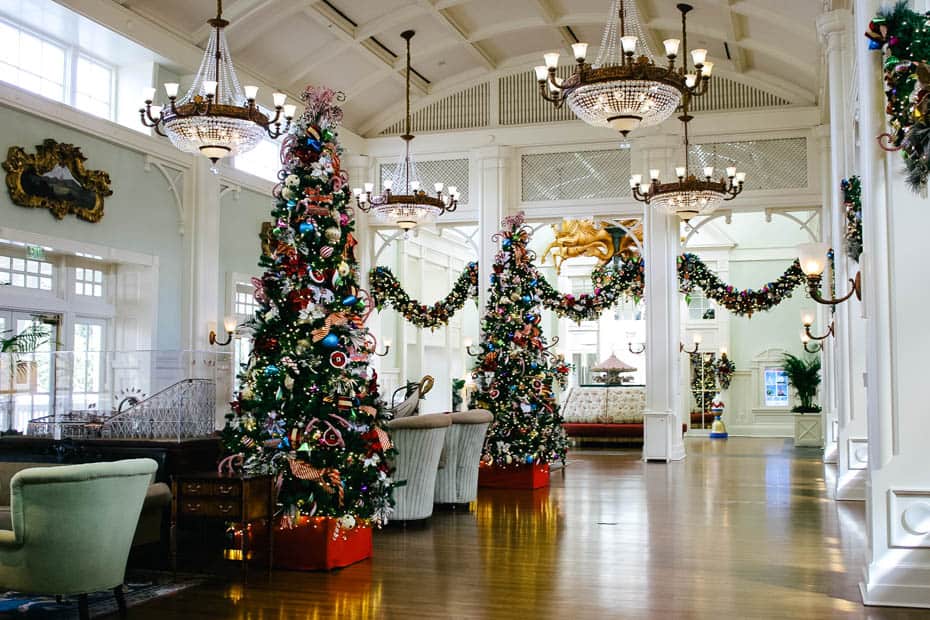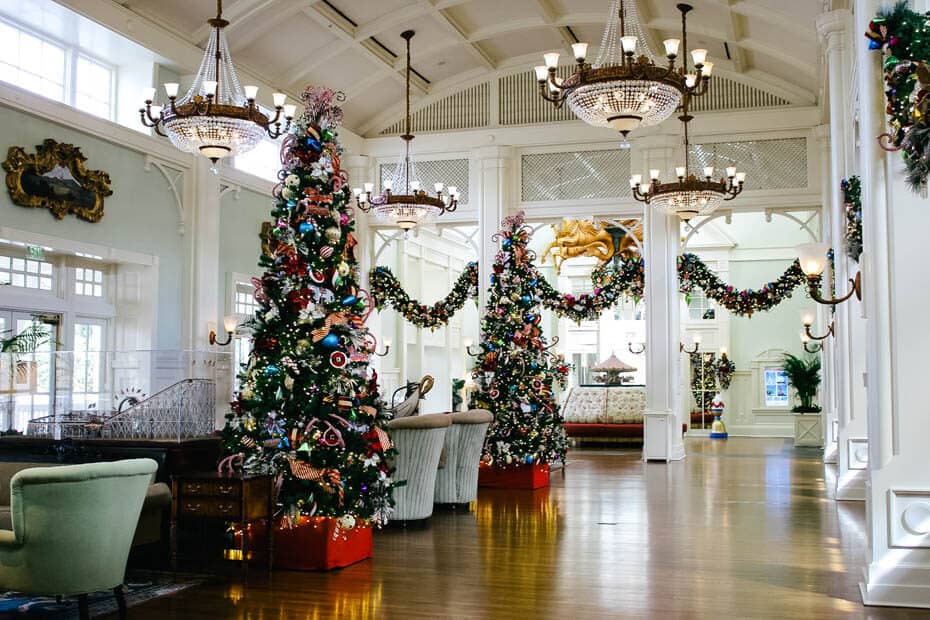 A miniature wooden rollercoaster sits behind the gingerbread display. It's present year-round and worth a closer look if you get the opportunity to visit.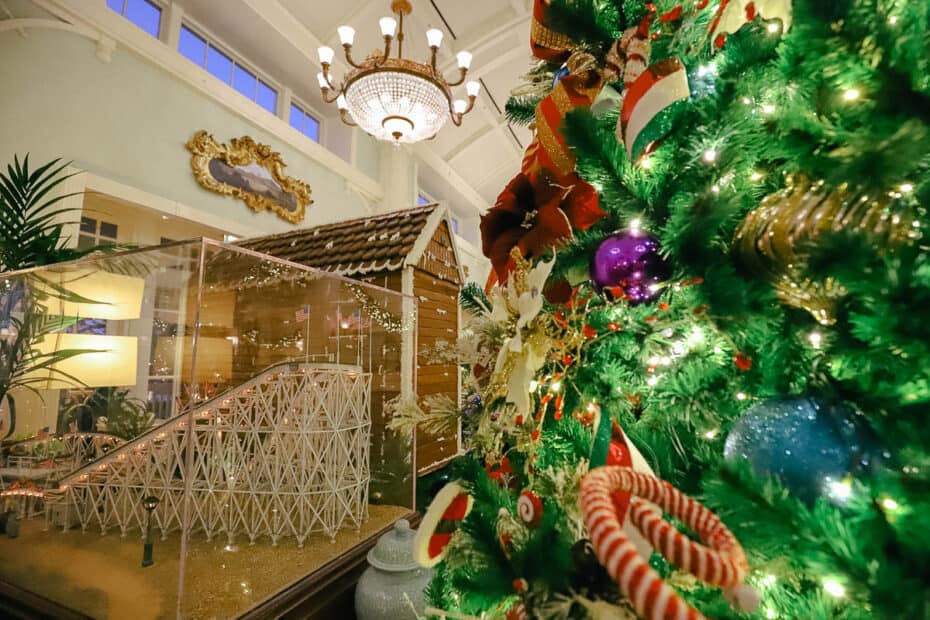 Here are a few close-ups of the tree. A few of these interior tree photos are from last season.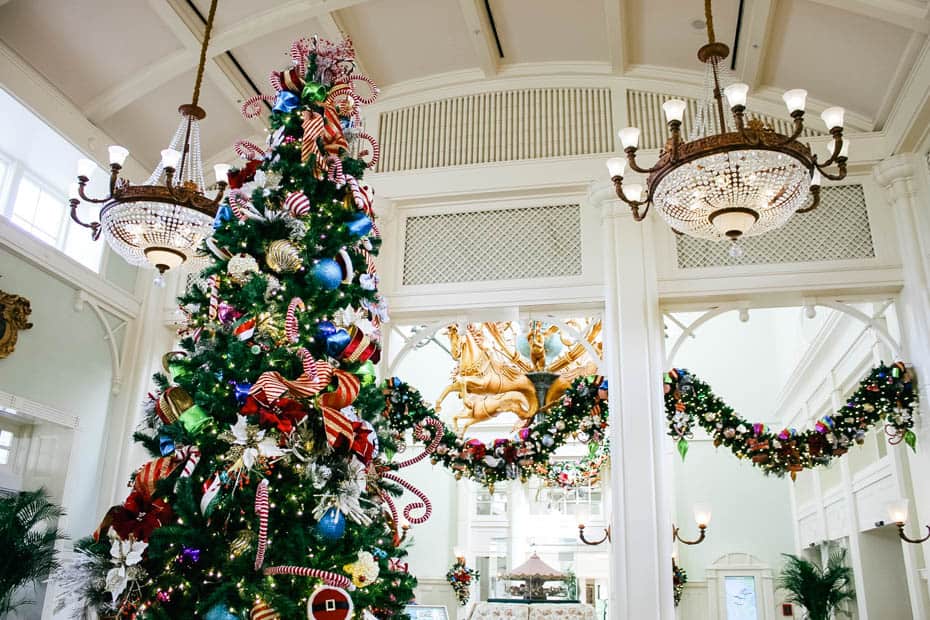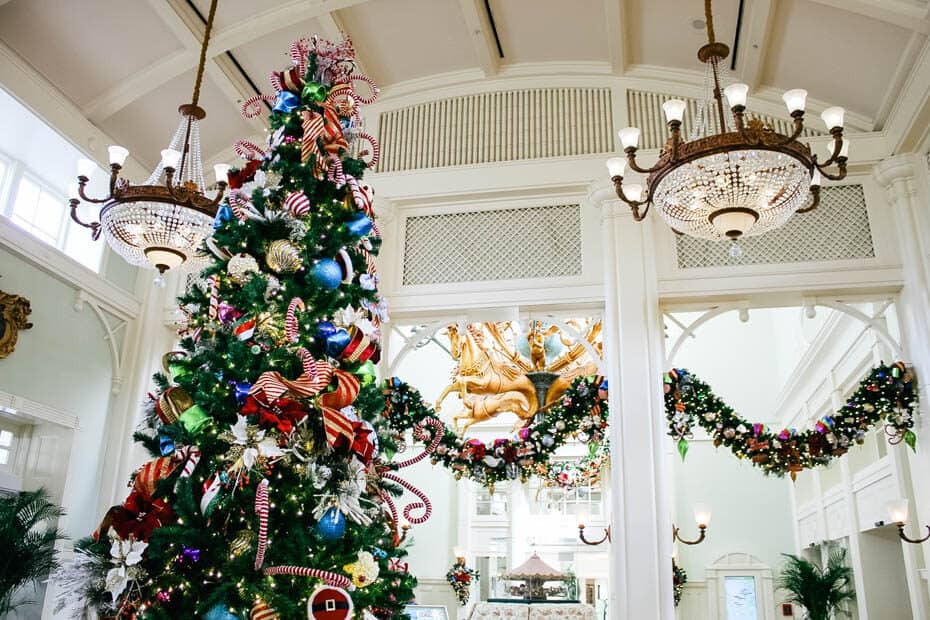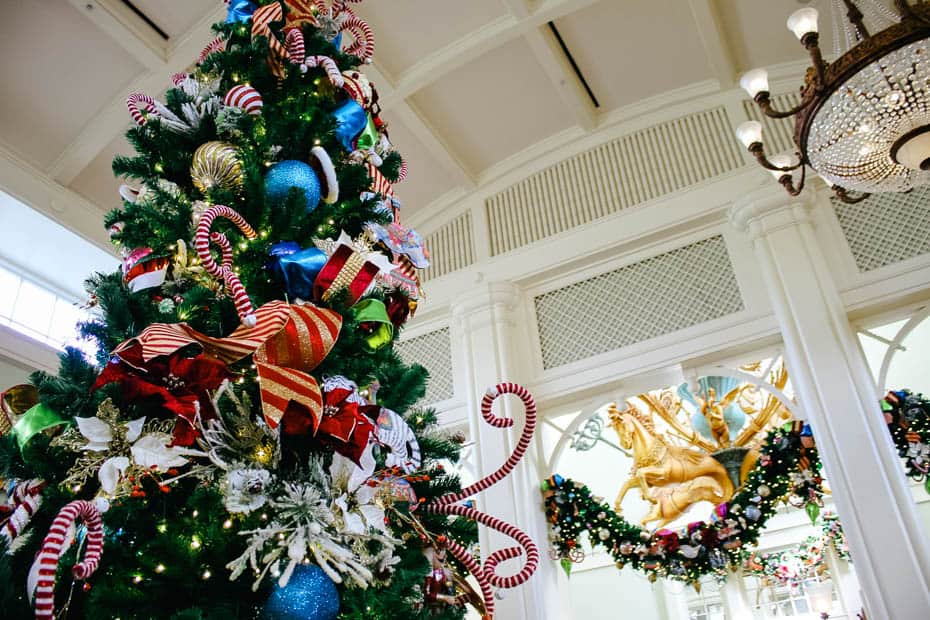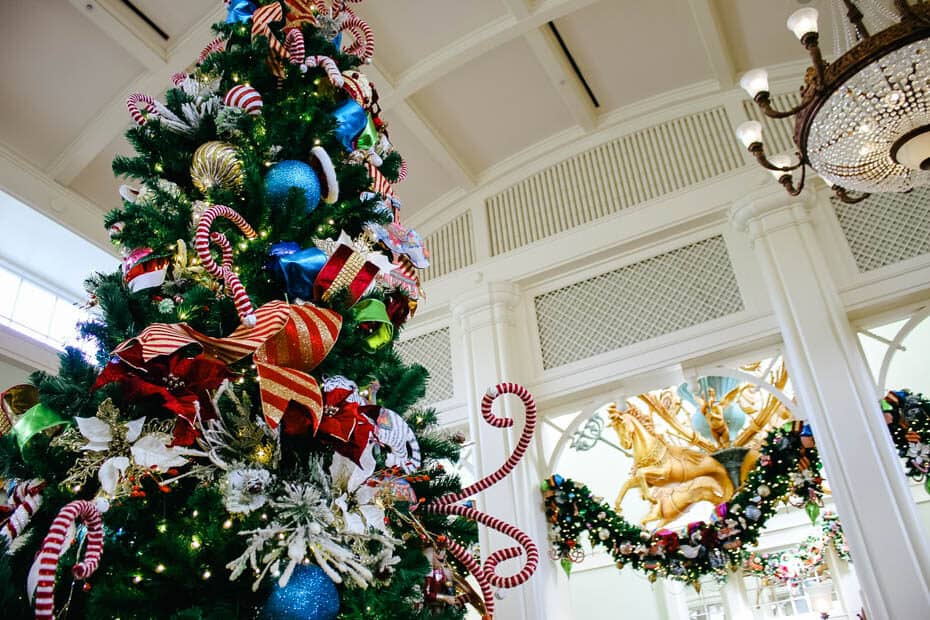 This one turned out kind of fun.
Often, I feel there's a good deal to say about the holiday decorations at the various resorts.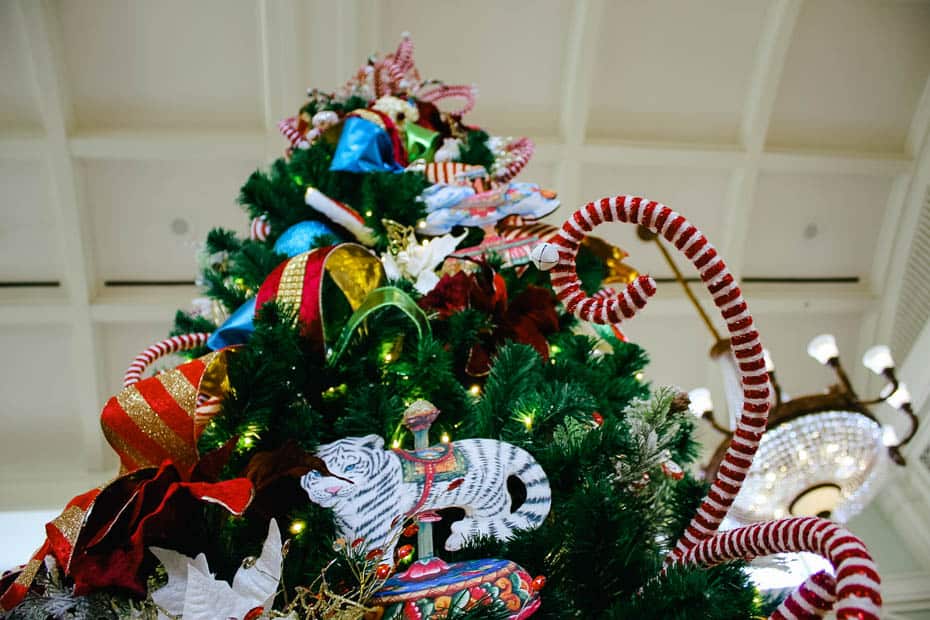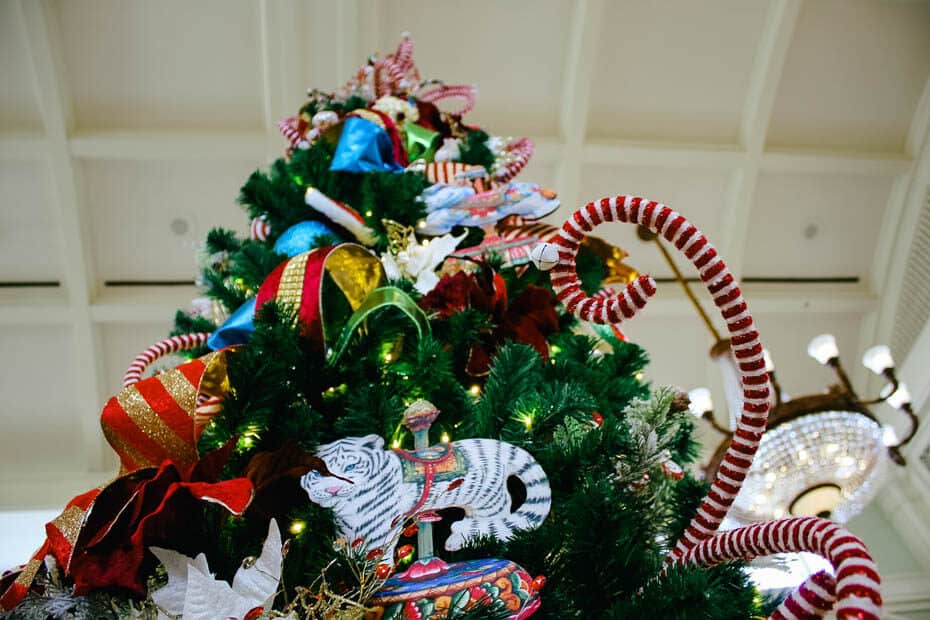 But these tend to make me smile and leave me mute.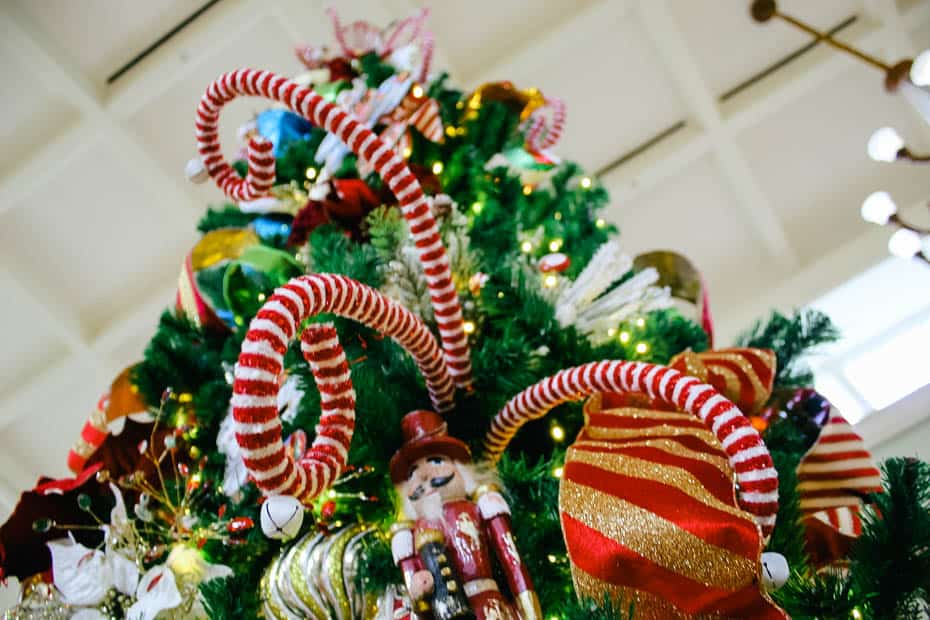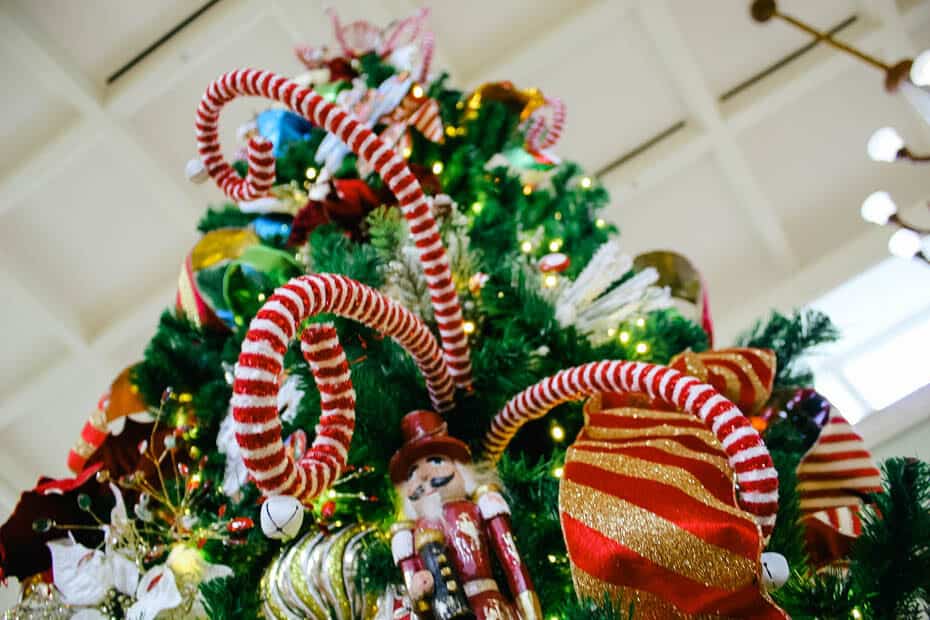 There is so much whimsy in the decor. That's a word I don't get to use often.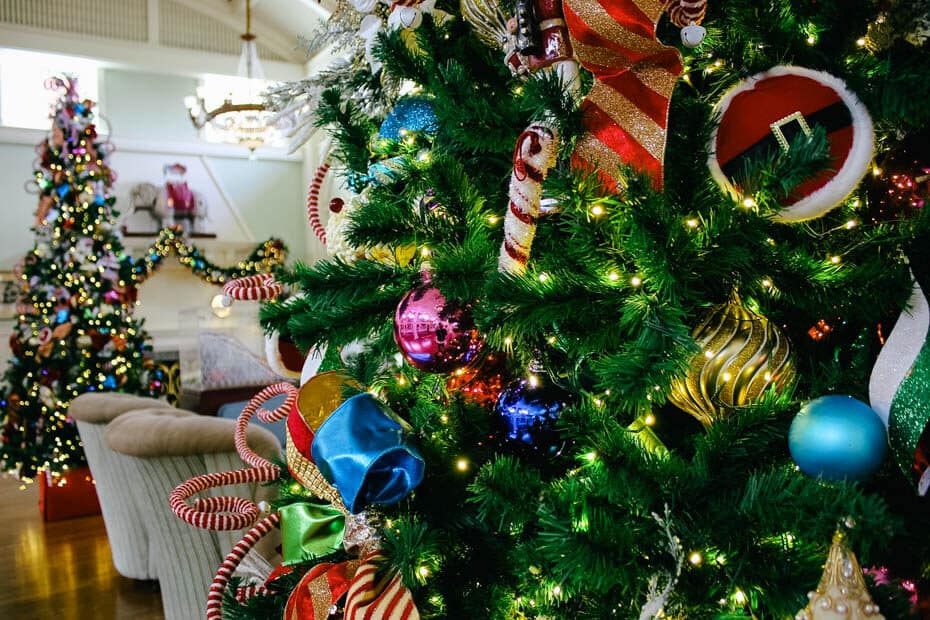 You'll find a giant outdoor Christmas tree on the Boardwalk's lawn.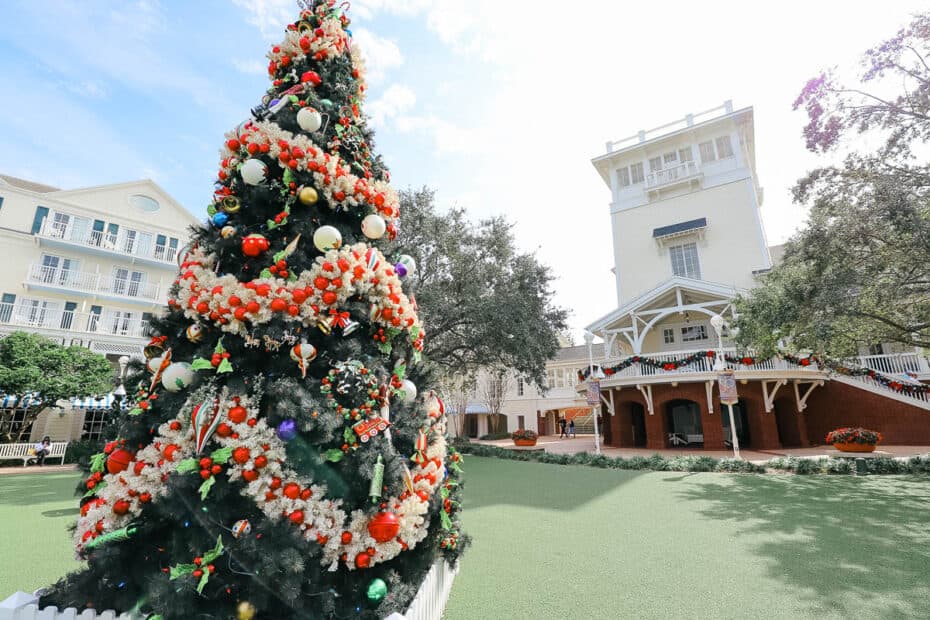 We'll take a closer look at a few of the ornaments that adorn it.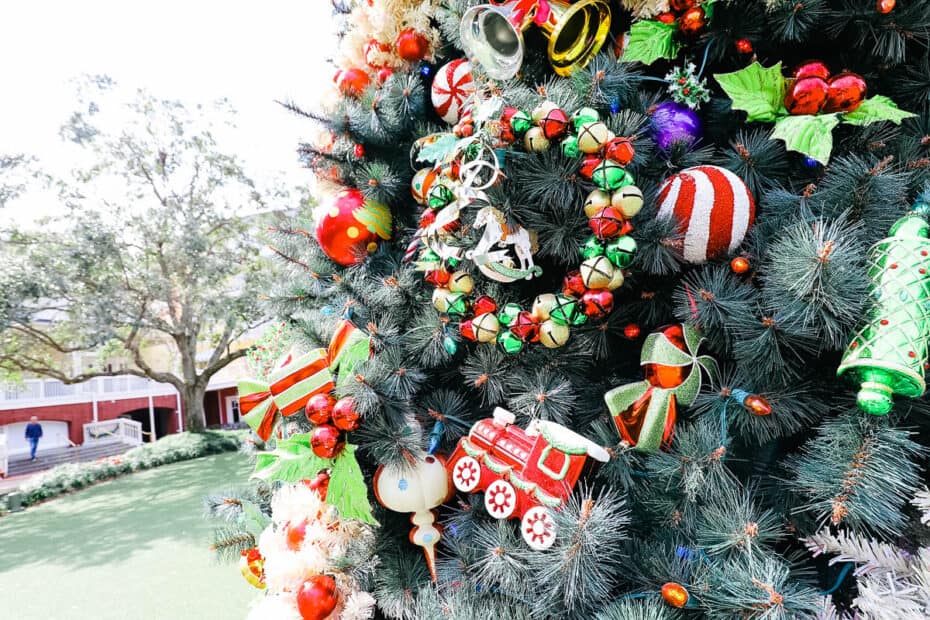 It's an impressive tree with massive ornaments.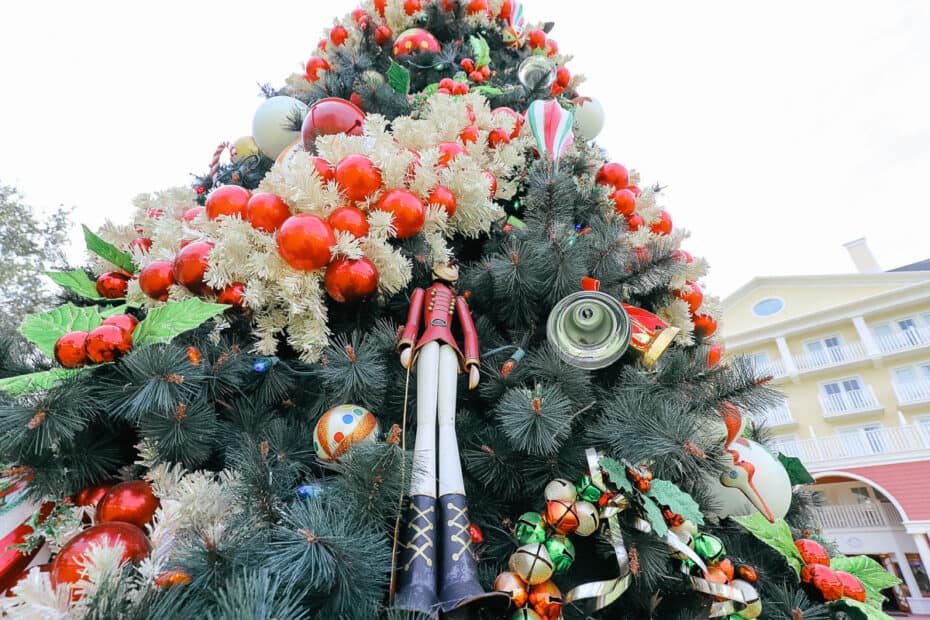 One thing's for sure, if there are children near the tree's vicinity, they'll be running circles around it.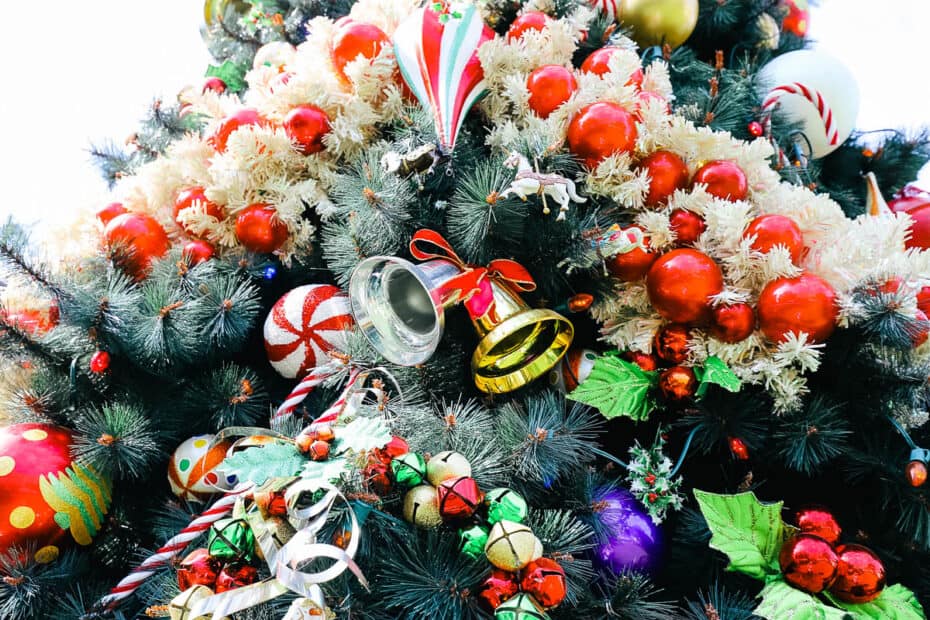 It took me a while to get photos. Then, when I returned later in the evening, it was the same scenario, yet different children.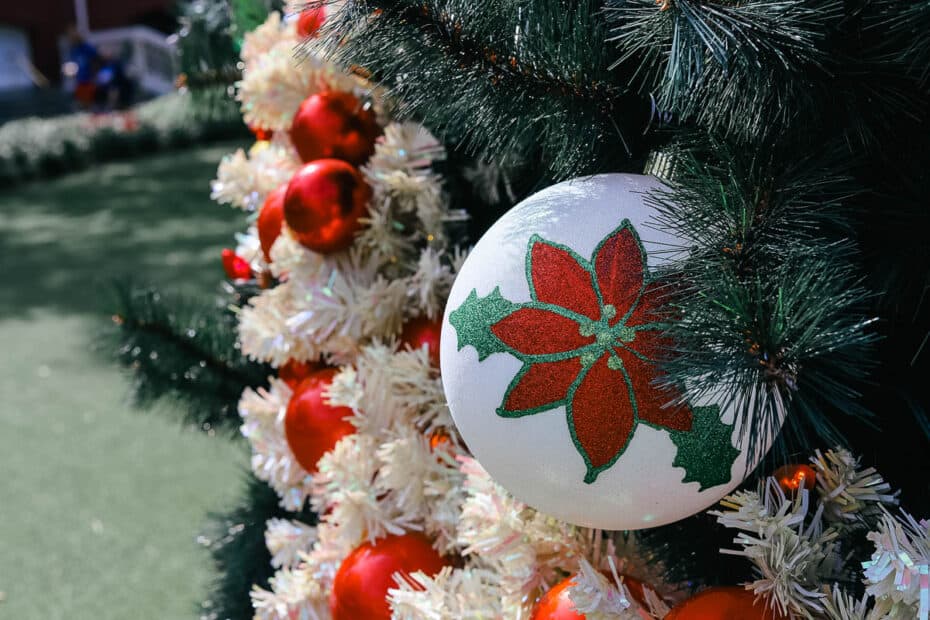 A pretty star tops off the festive tree.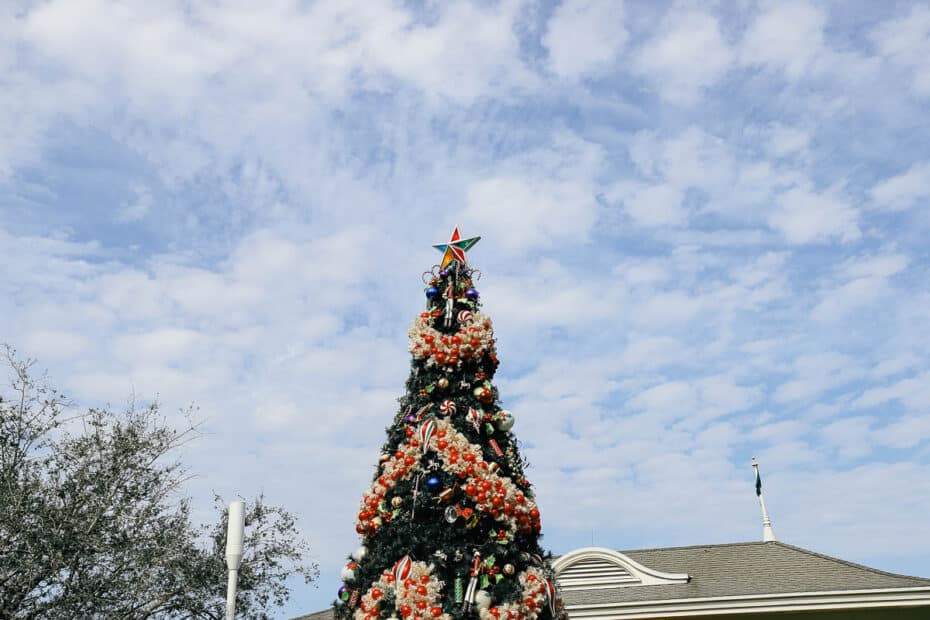 At night the tree takes on an entirely different glow.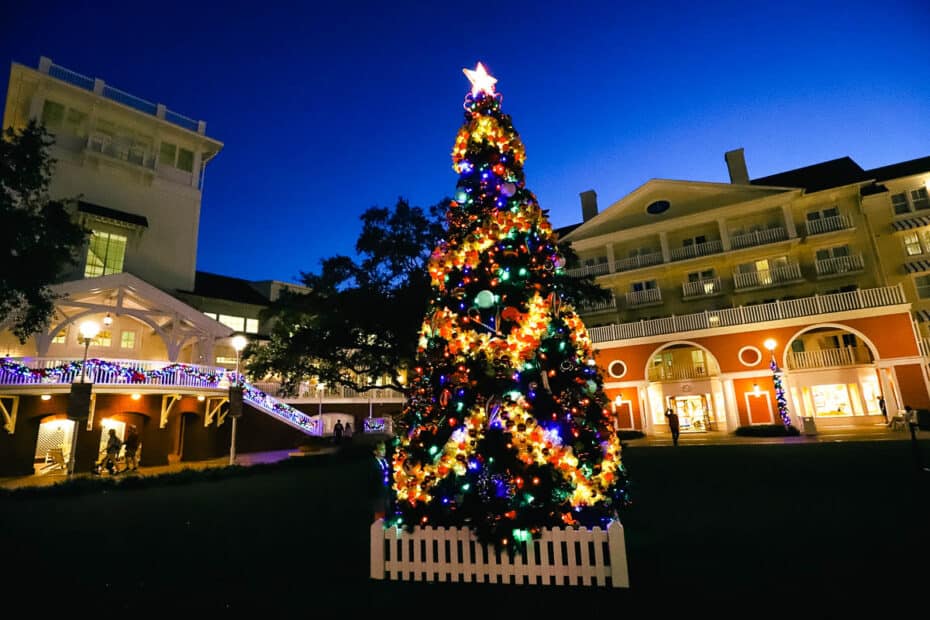 In addition, the street lamps leading up to the hotel have garland with twinkling lights wrapped around them.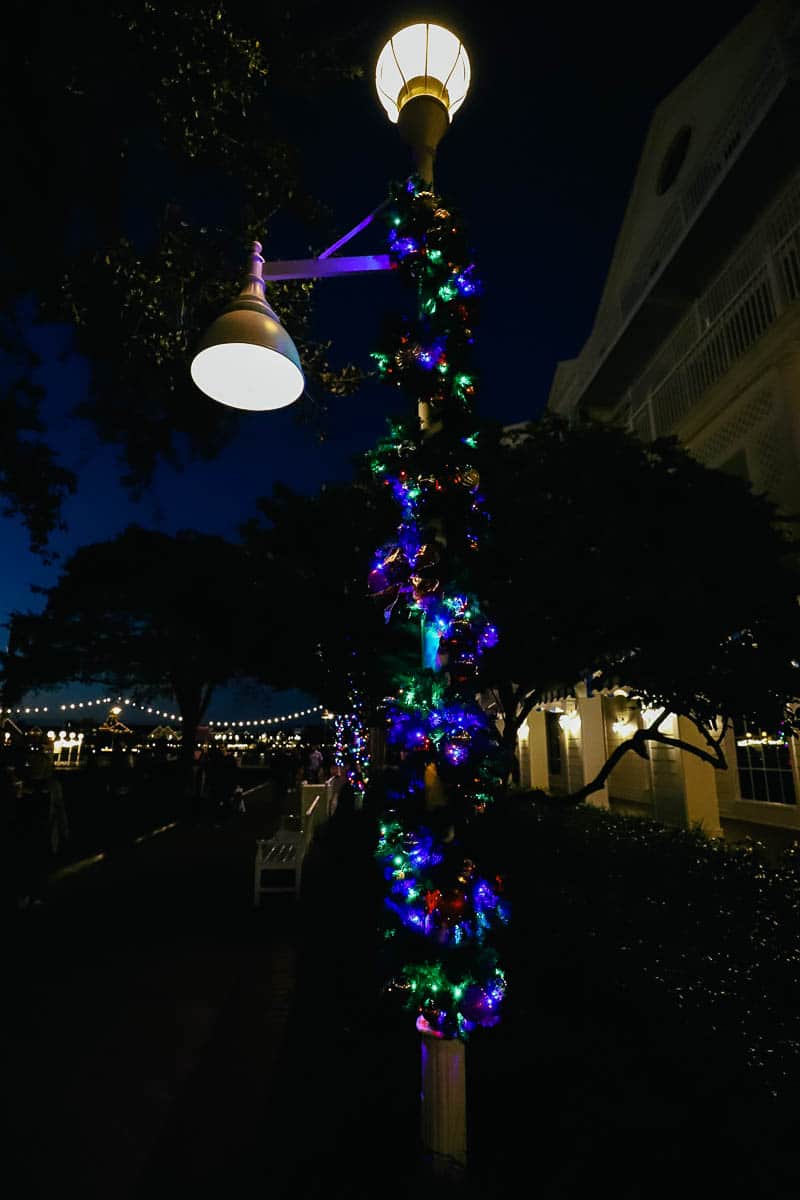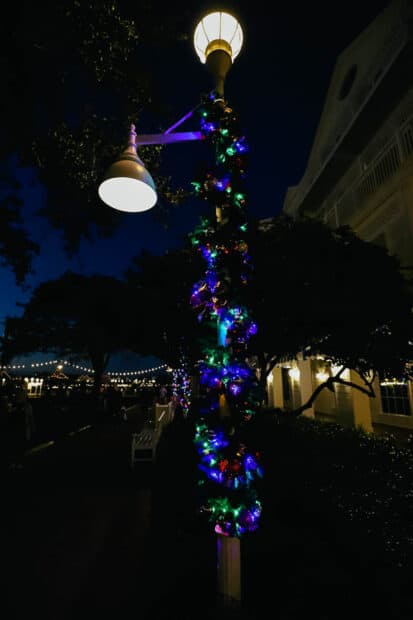 An interior staircase that leads up from the Boardwalk to the resort's second-floor lobby is dripping with trimmings.
That's Belle Vue Lounge in the background, which might make an excellent spot for a break if you're touring during the evening hours.
Since Disney's Boardwalk is in the Epcot Resorts Area, you might enjoy planning a meal and touring the surrounding resorts on Crescent Lake. These articles might help with that planning:
Overall, Disney's Boardwalk has a stunning Christmas display, inside and out. I hope you'll get the chance to see it. At the very least, I hope you enjoyed the holiday pictures.
For the other Christmas articles on the site, try these:
Or check out our guide to the Top 10 Disney Resorts at Christmas.
Related articles for Disney's Boardwalk Inn include:
Merry Christmas from Disney's Boardwalk!
In the comments:
What do you think about Christmas at Disney's Boardwalk Inn? Is this one of your favorite resorts to tour during the holidays? What part do you like most?