Christmas at Disney's Boardwalk Inn
Visiting Disney's Boardwalk Inn for Christmas is always a treat! The resort tends to add a little extra holiday flair during the season.
We'll take a Christmas tour of Disney's Boardwalk Inn in this article. If you're visiting Walt Disney World over the holiday season, it's worth the visit over to see all of the different decorations.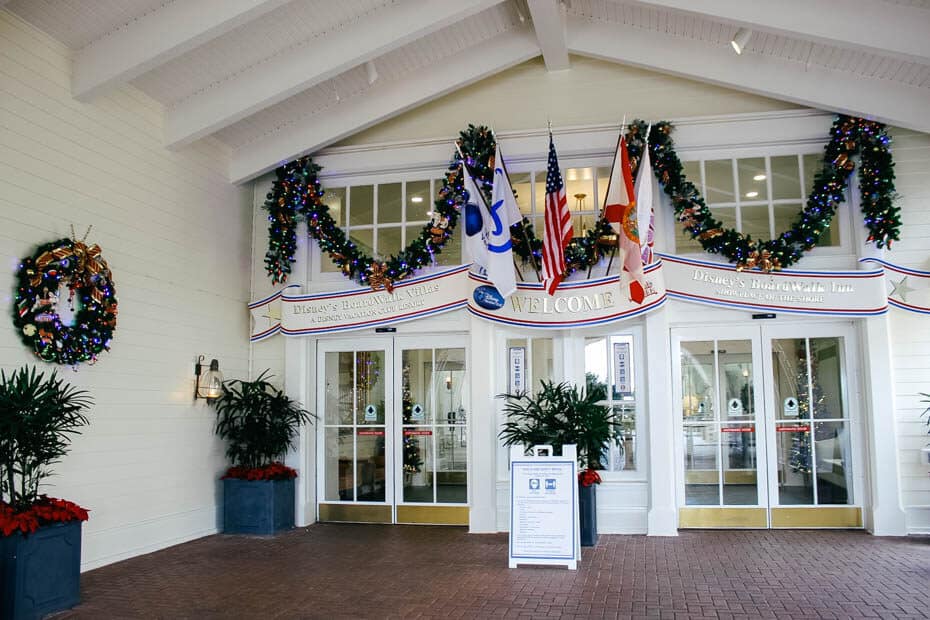 Usually, Boardwalk Inn is home to one of several gingerbreads displays. However, the Boardwalk's display has been postponed for the last two years.
We did see two gingerbread displays return to Walt Disney World over the 2021 holiday season. Those were:
Hopefully, we'll see the Boardwalk's gingerbread display return in 2022.
In the meantime, let's take a look at the other Christmas decor you'll find while touring the resort.
I'll admit, I am a little partial to the traditional holiday colors used in Boardwalk's Christmas decorations. There's something fun and quirky about the circus-themed elements and how they are presented in the decor.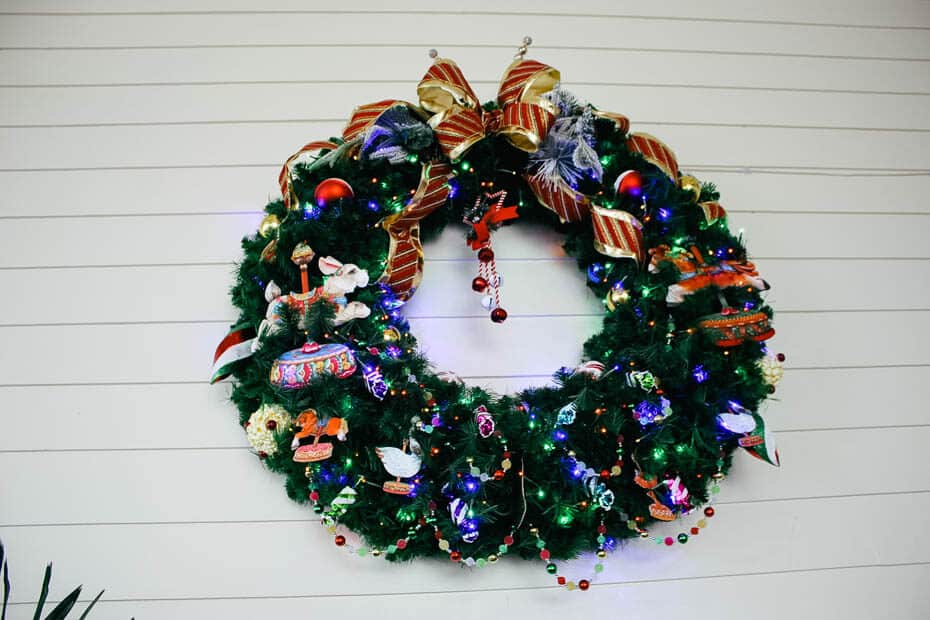 The Boardwalk's entrance has an authentic Americana look with the flags and transoms above the door. During Christmas, that look is highlighted with festive ribbons and lights.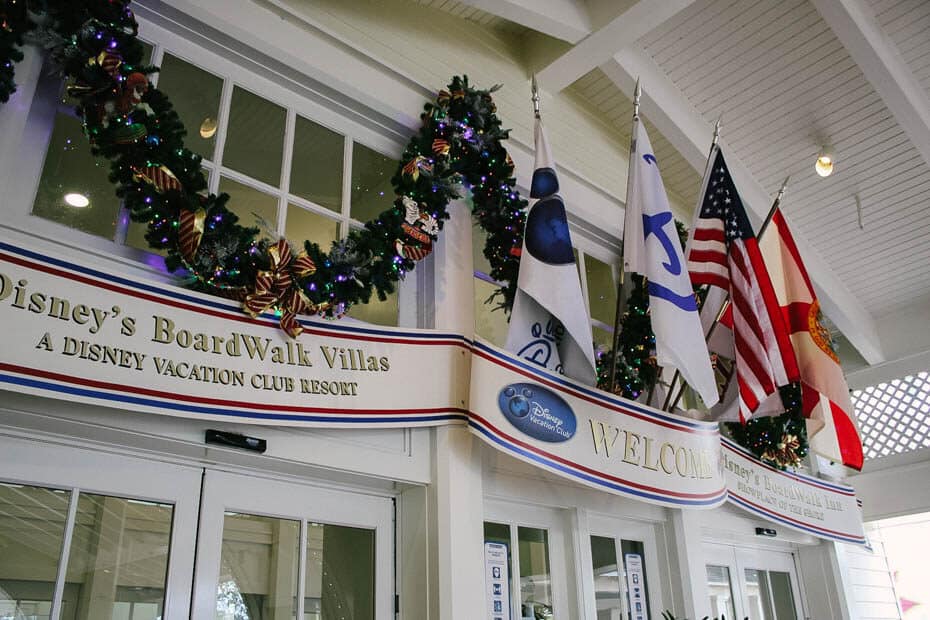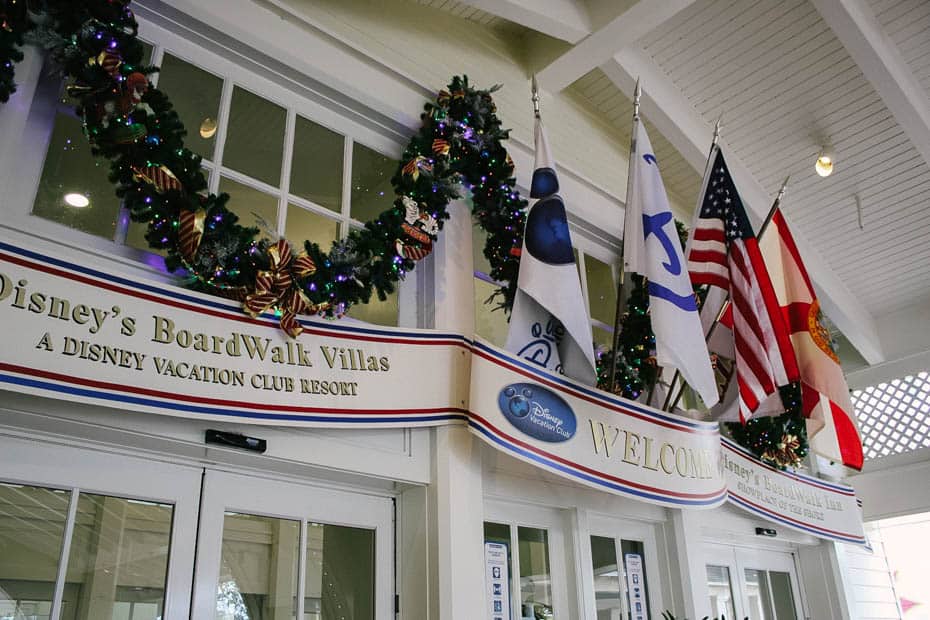 Inside the breezeway, there's the cutest miniature tree.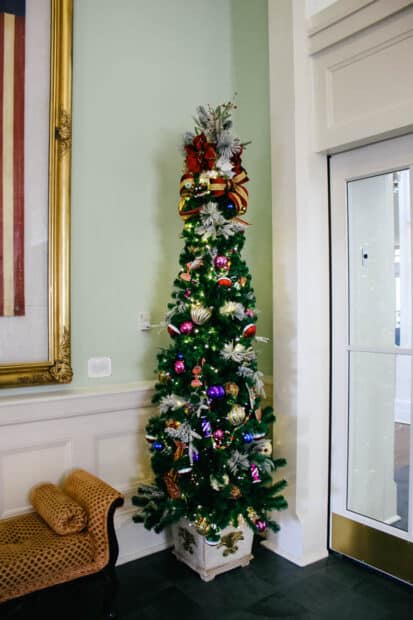 Once you step foot inside Boardwalk's lobby, you'll know it's Christmas.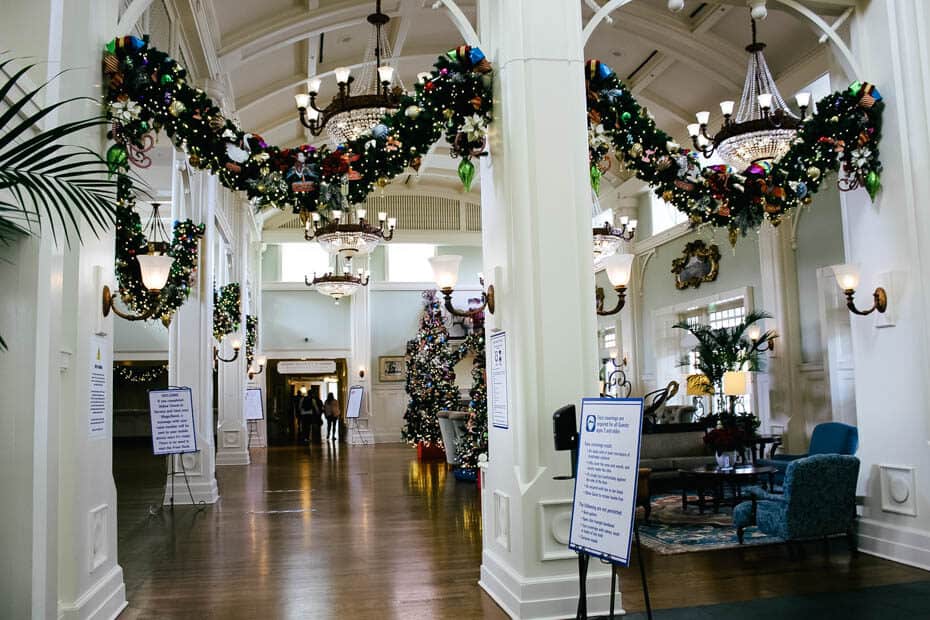 The mirrored transom has a strand of garland.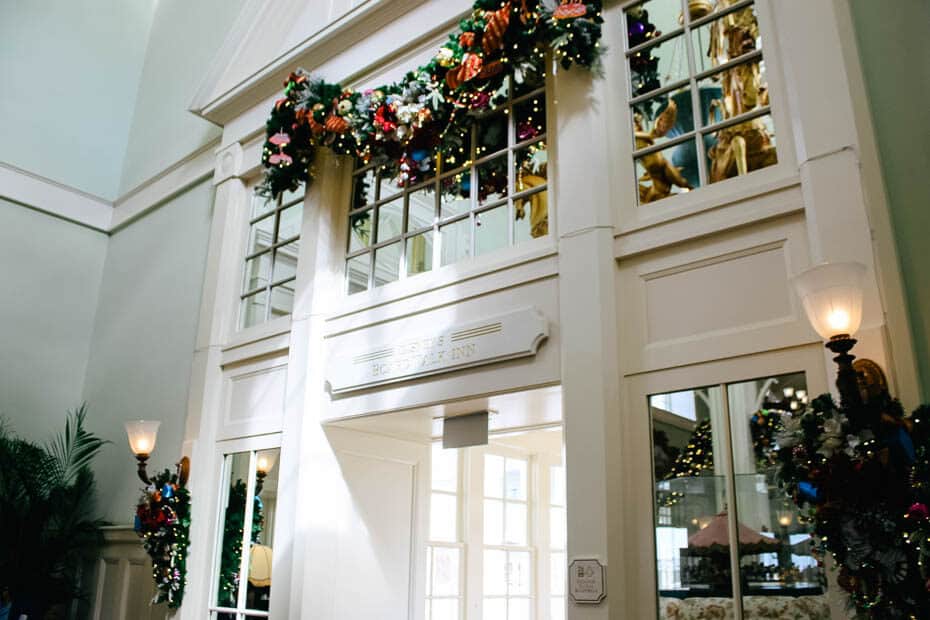 And there are even arrangements wrapped around the light sconce.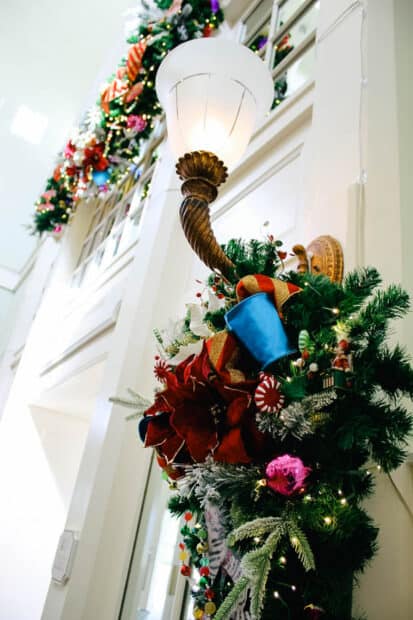 A chandelier with horses and mermaids combined is part of the usual style.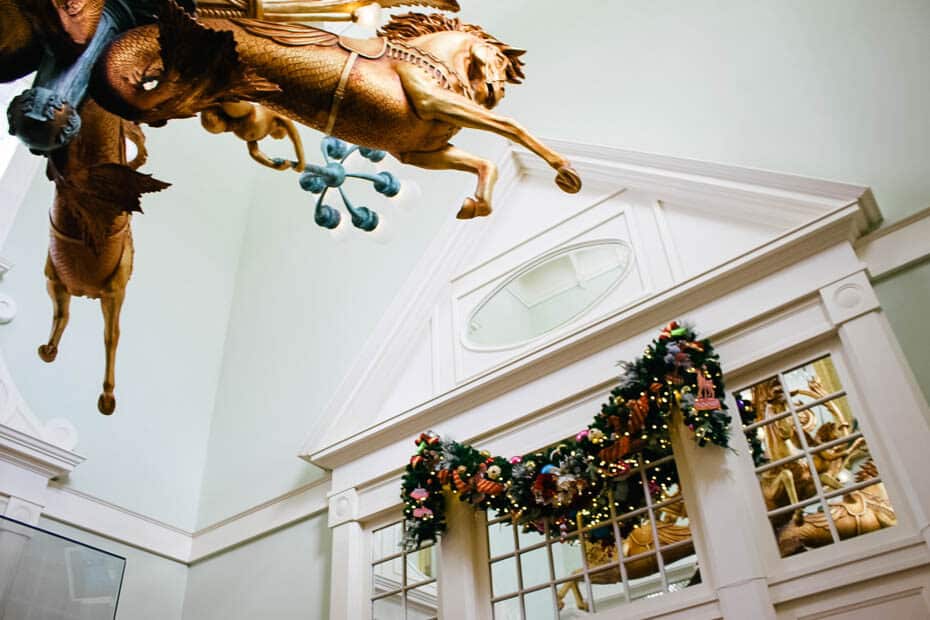 This kind of says, "I'll take a little garland with my ornaments."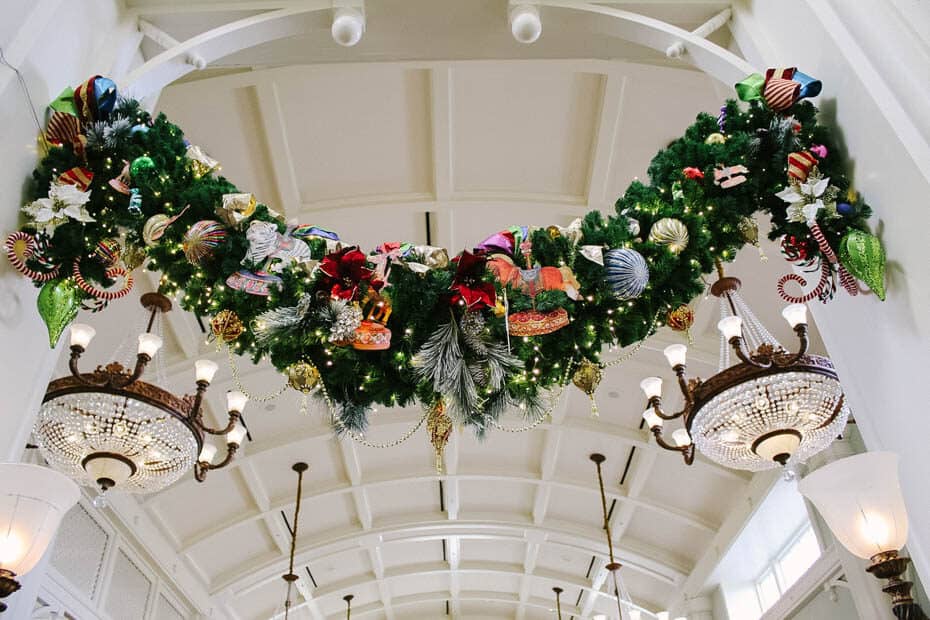 It's a happy place.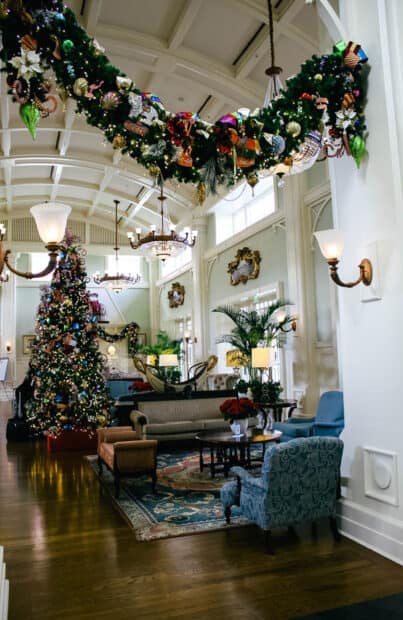 Boardwalk was the first deluxe resort I ever stayed at many years ago in the early 2000s. And that's when I was introduced to my all-time favorite resort, the Beach Club, across the lake.
Related: Disney's Beach Club Resort Review
But I genuinely don't have any complaints about the Boardwalk, especially at Christmas.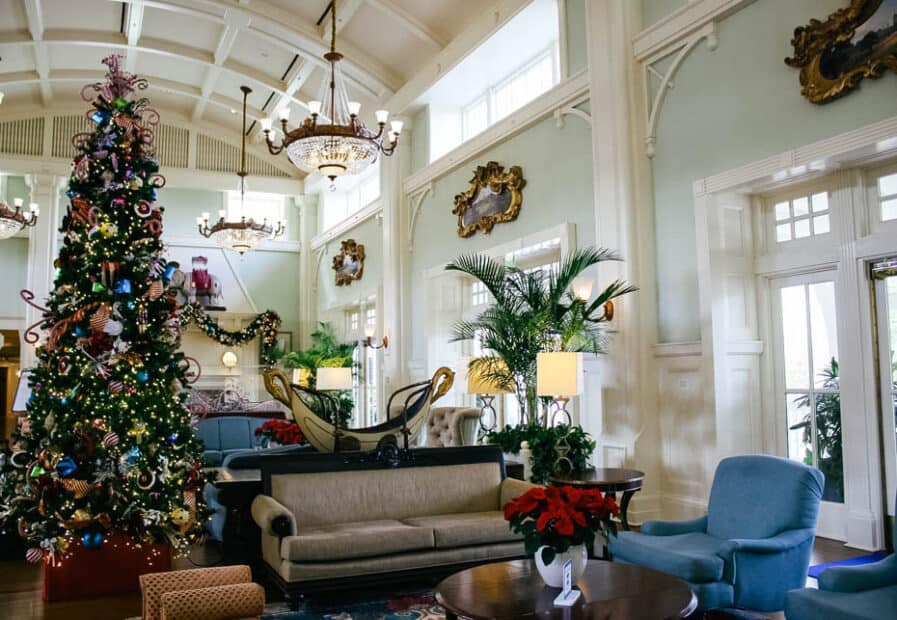 There is a novel charm here that's very specific to the property.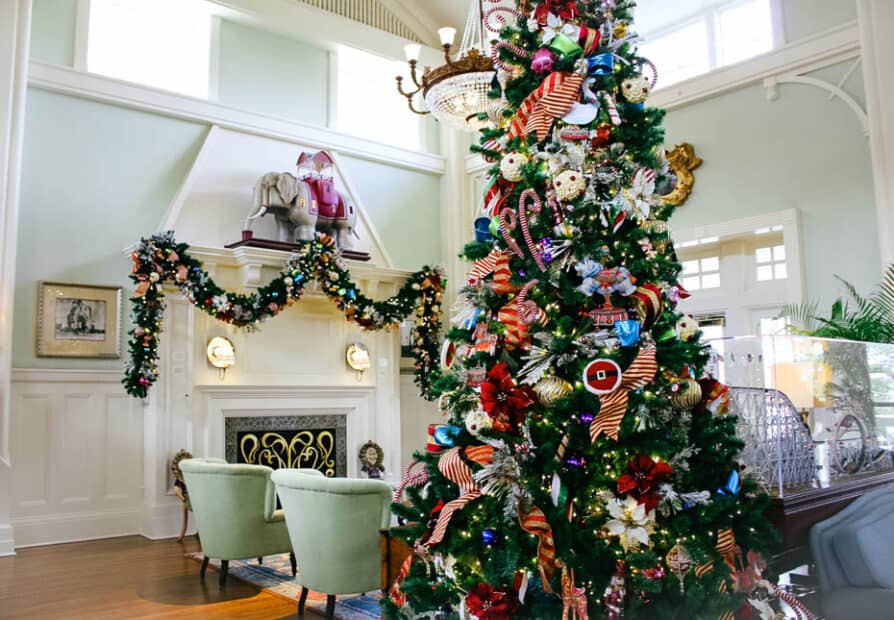 Boardwalk's Christmas decor adds to that charm.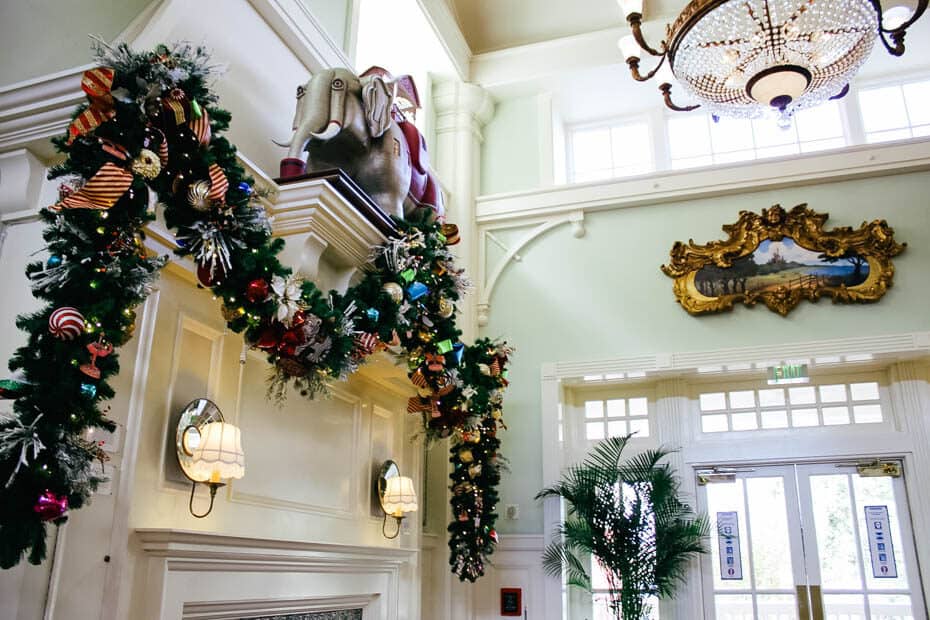 Those that pay attention will notice the details of the resort that don't necessarily fit the mold.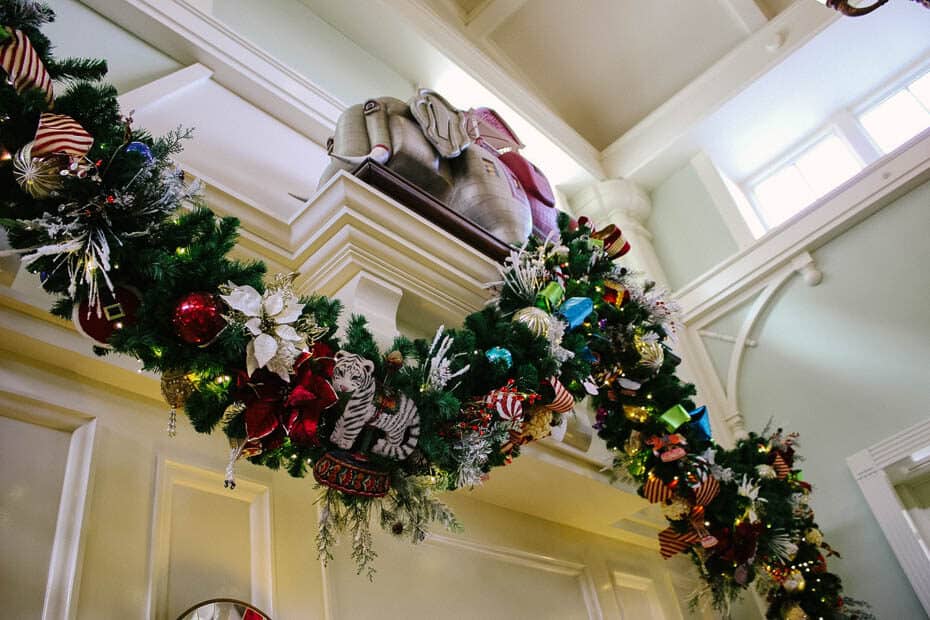 Everything is so pretty.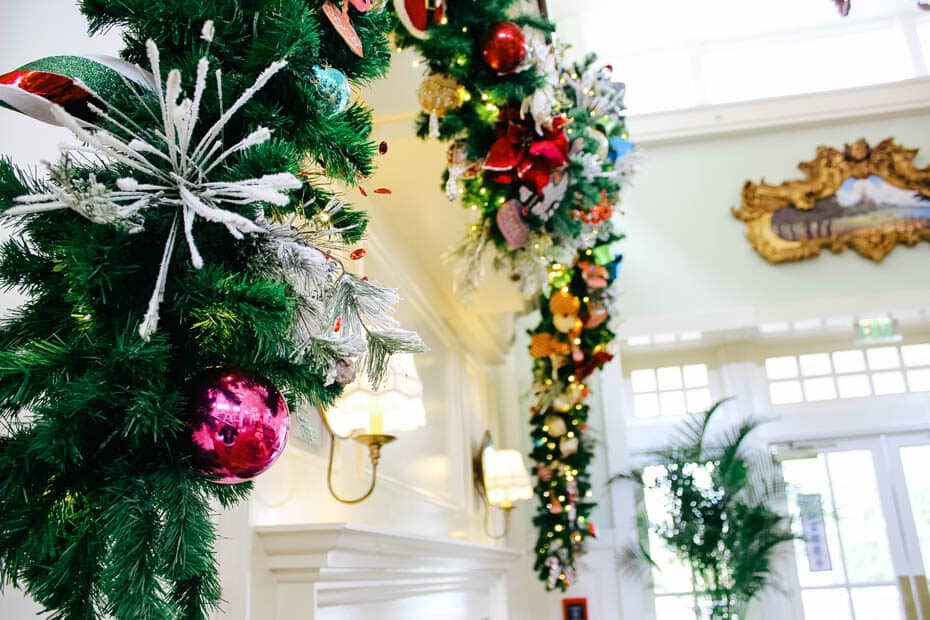 Usually, the Boardwalk's Christmas gingerbread display sits in this lobby area.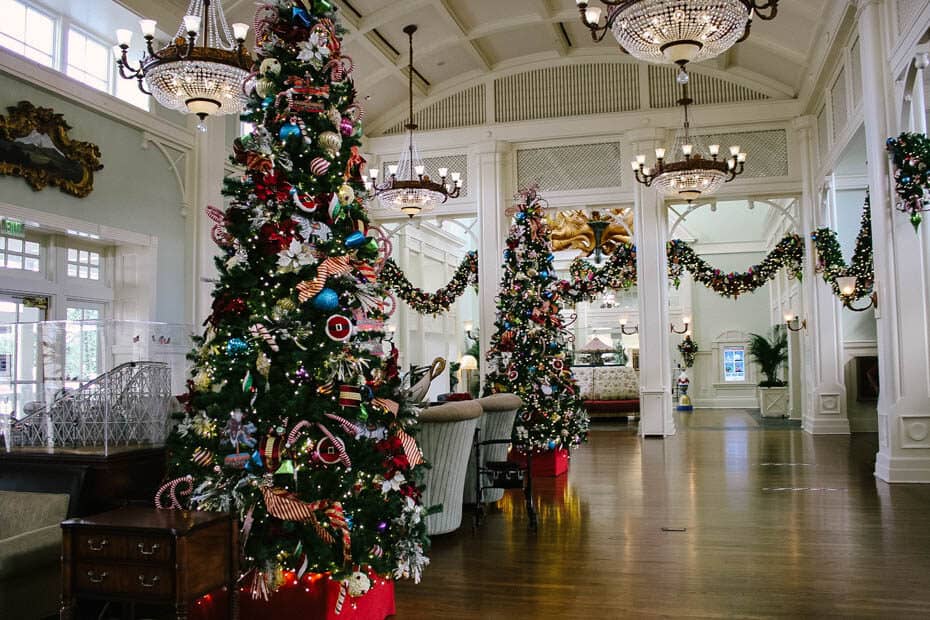 For now, the other decorations will have to do.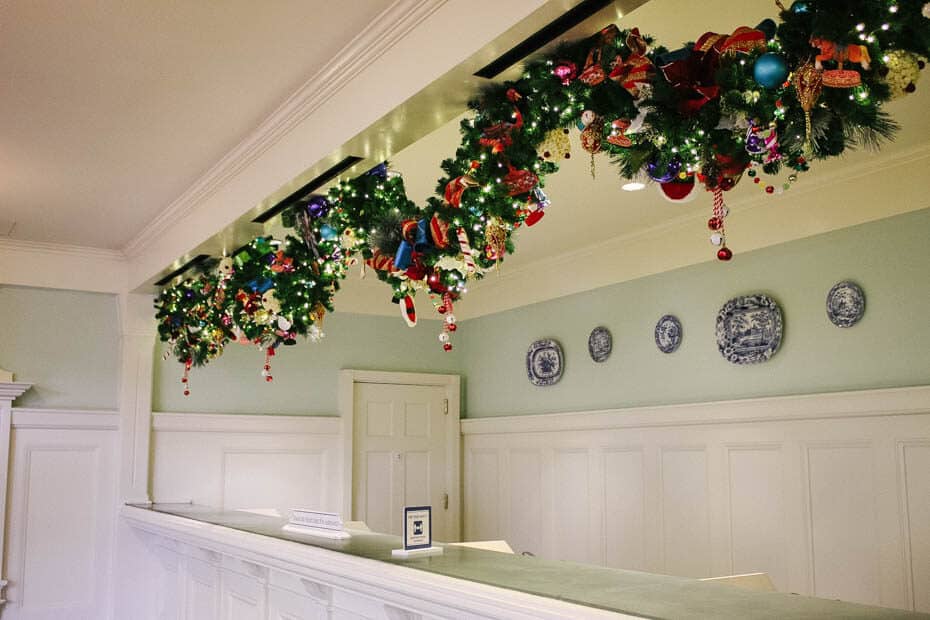 I don't know about you, but I think Christmas at Boardwalk Inn still turned out well.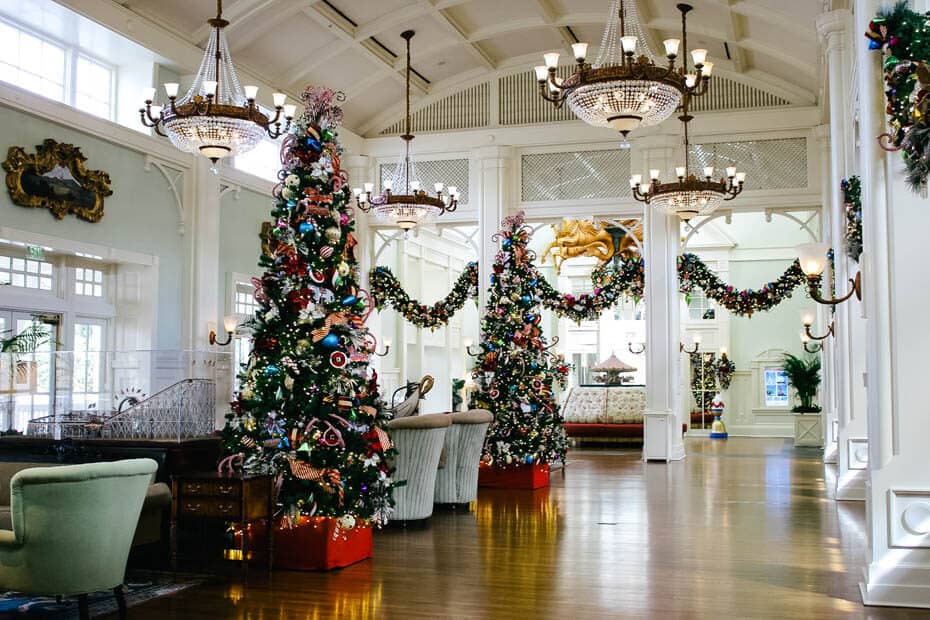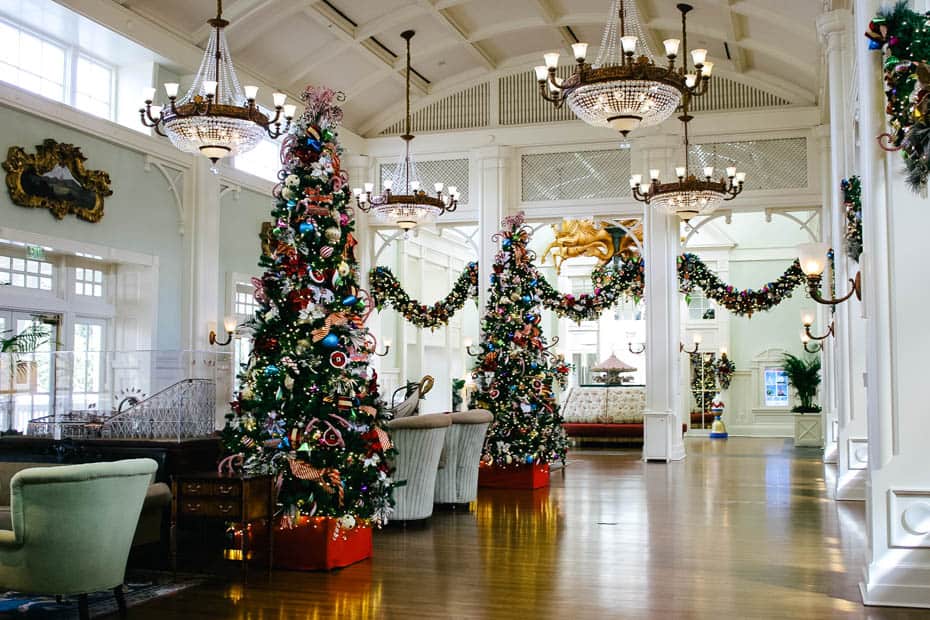 The wooden rollercoaster set behind the tree is worth a closer look if you get a chance to visit. It's present year-round.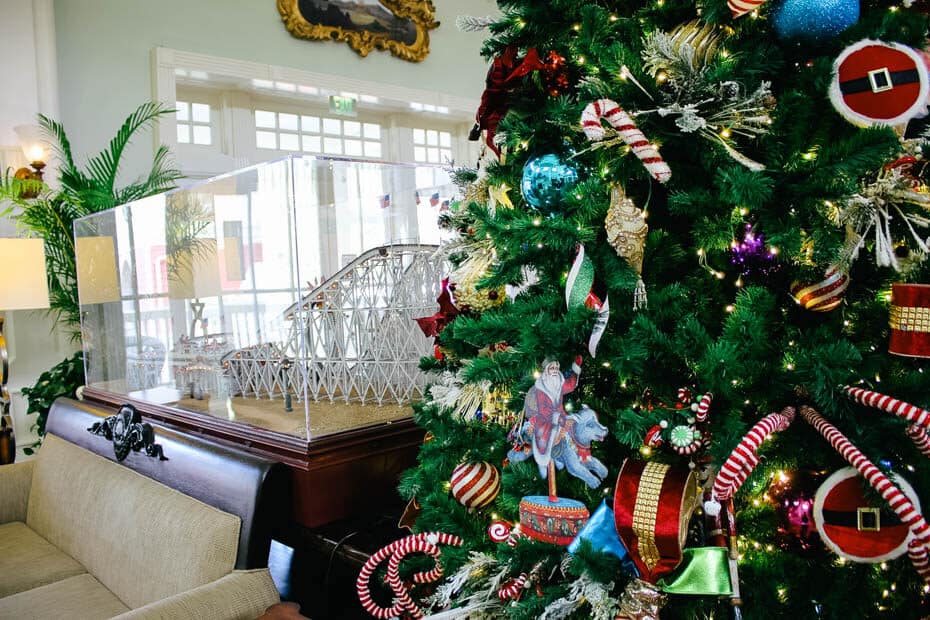 Here are a few close-ups of the tree.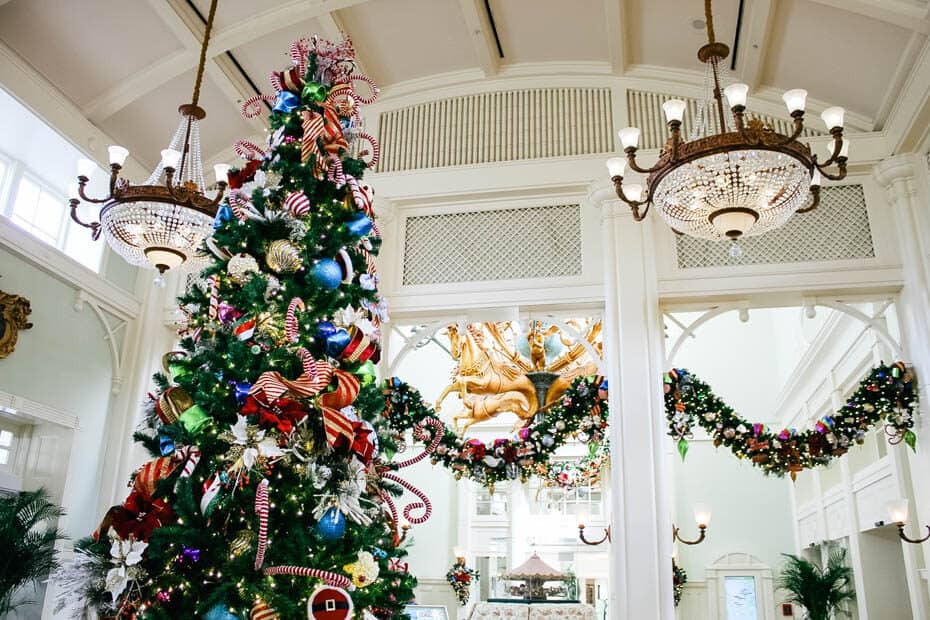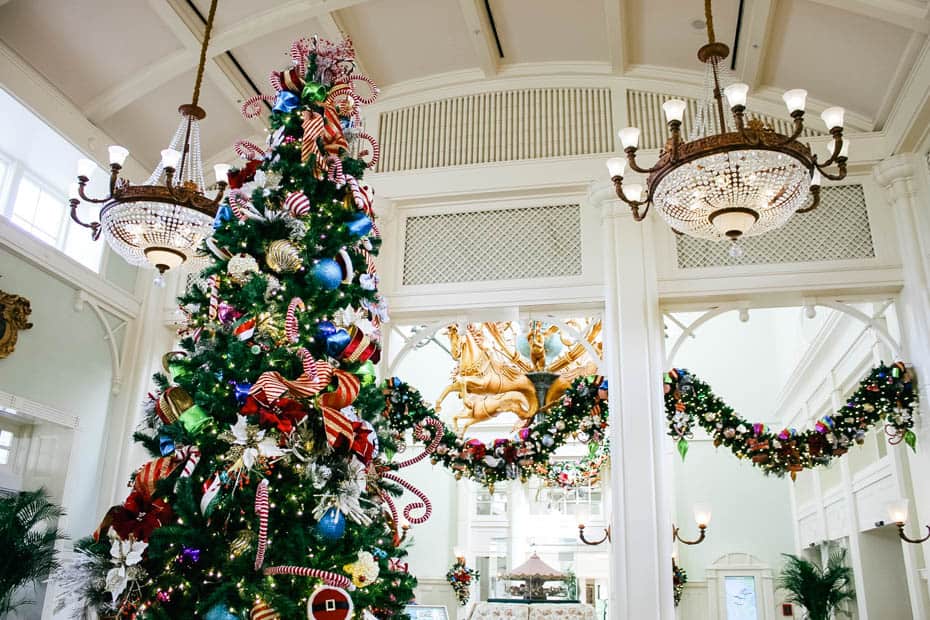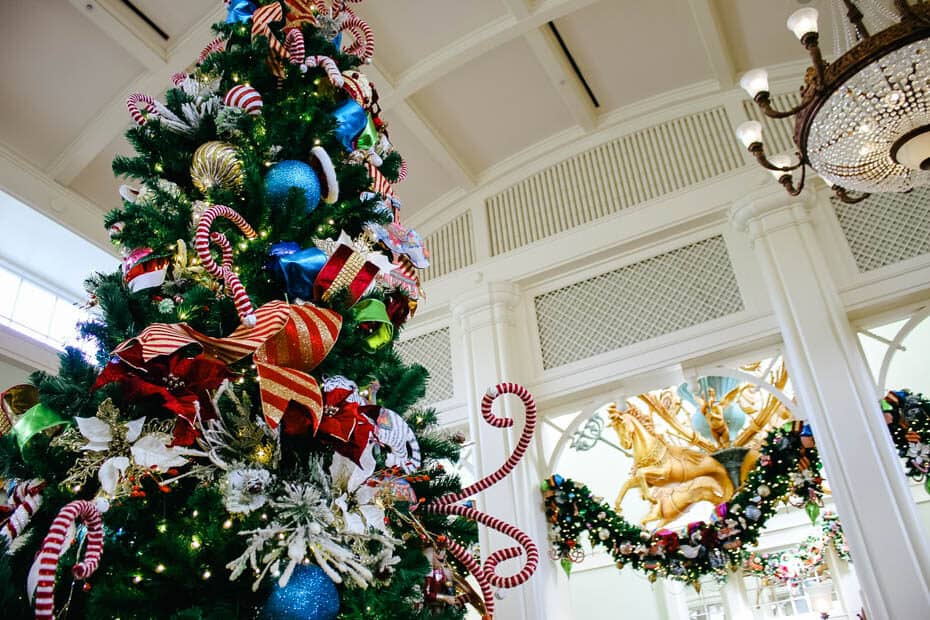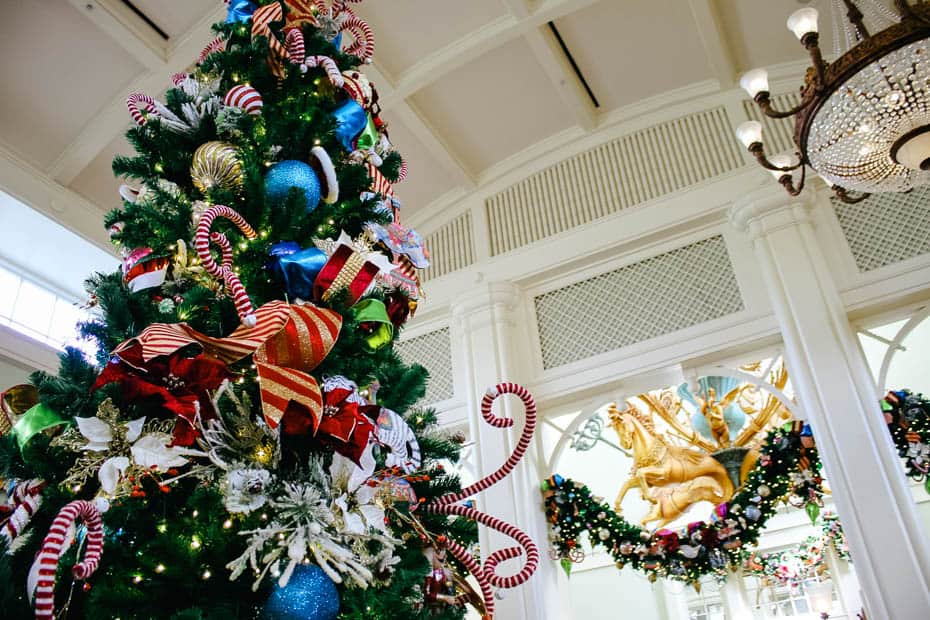 This one turned out kind of fun.
I feel like I've had a lot to say about all of the other resort's Christmas decorations. But these tend to just make me smile.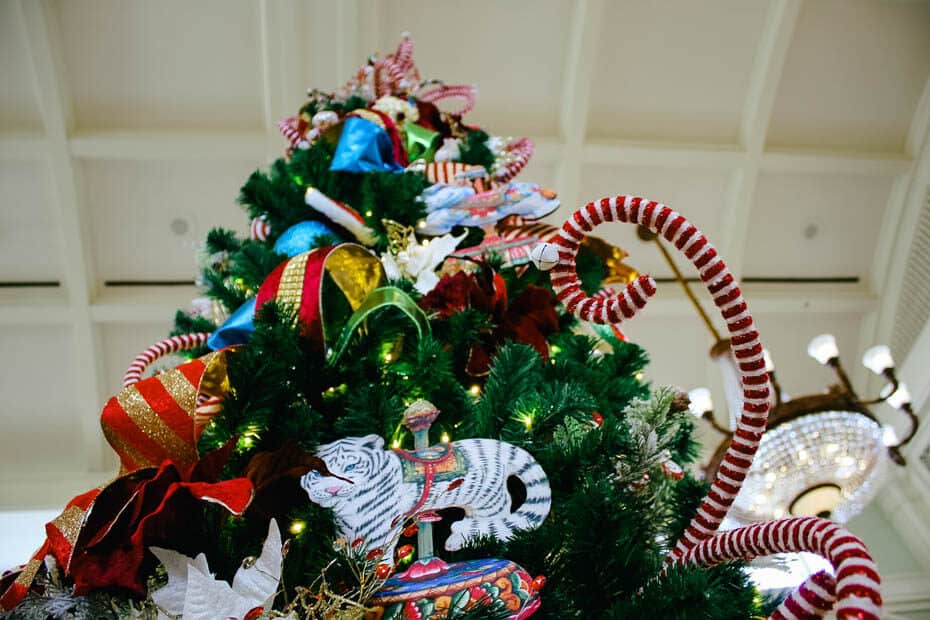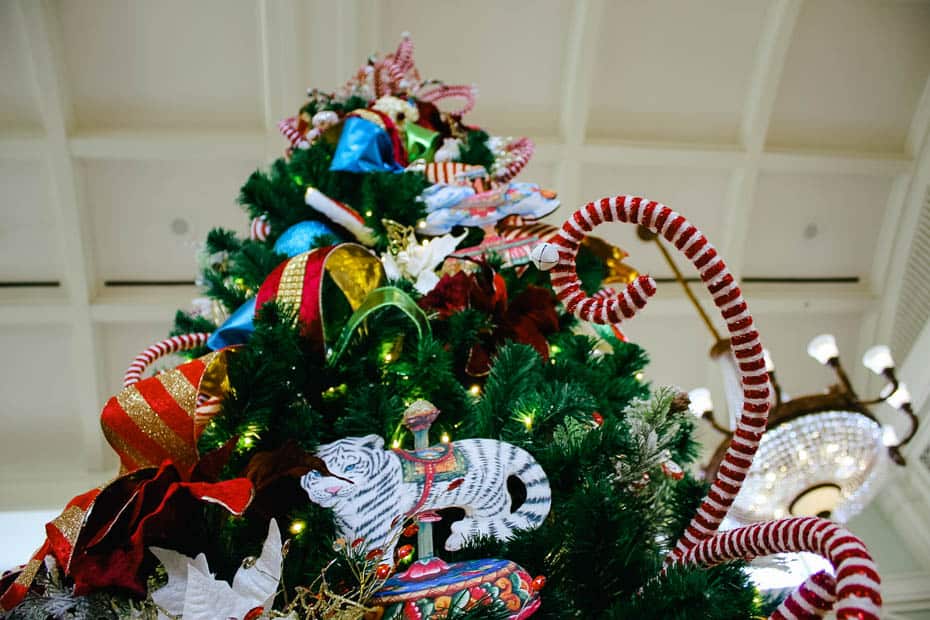 And leave me speechless.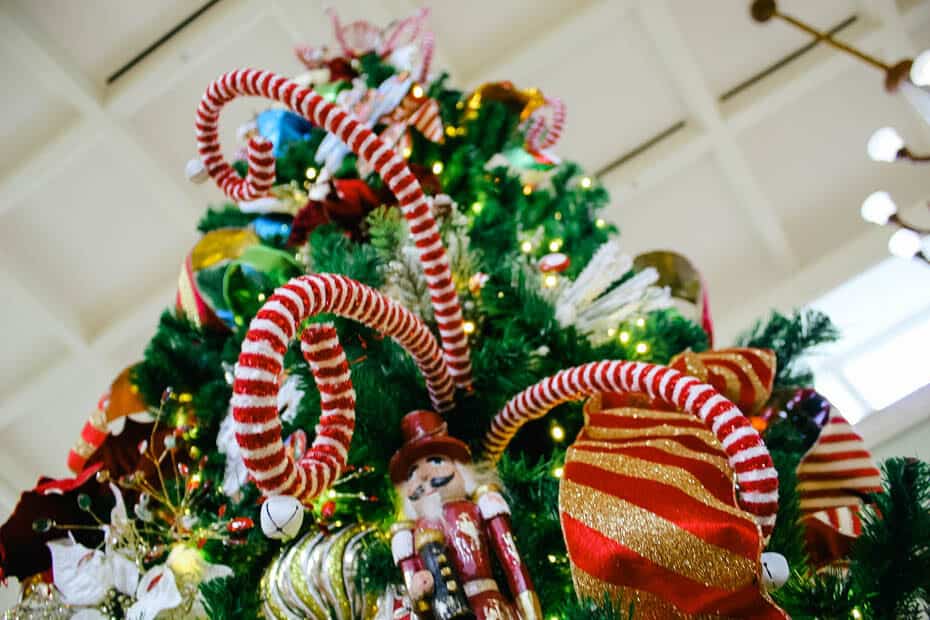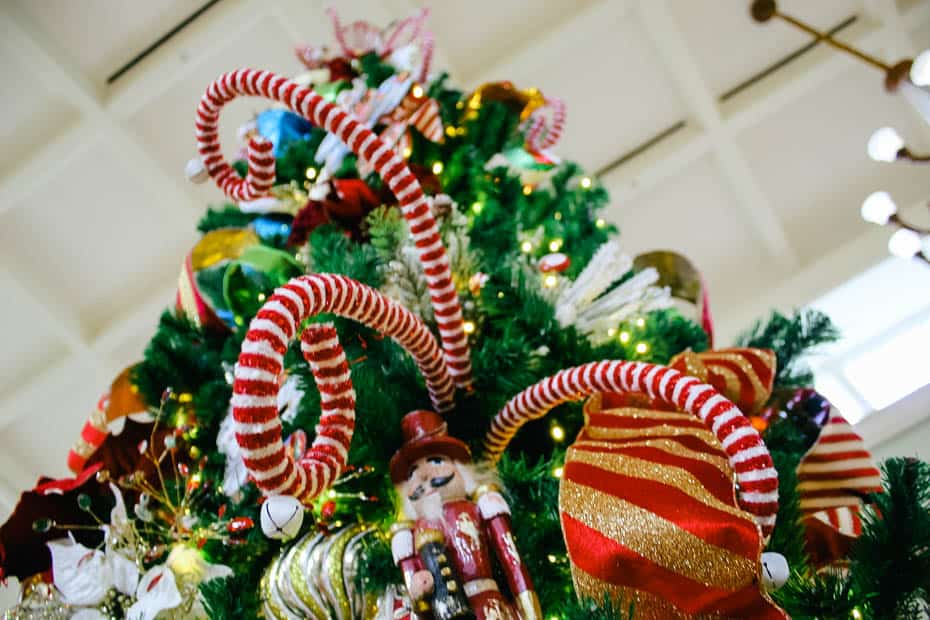 There is so much whimsy. That's a word I don't get to use often.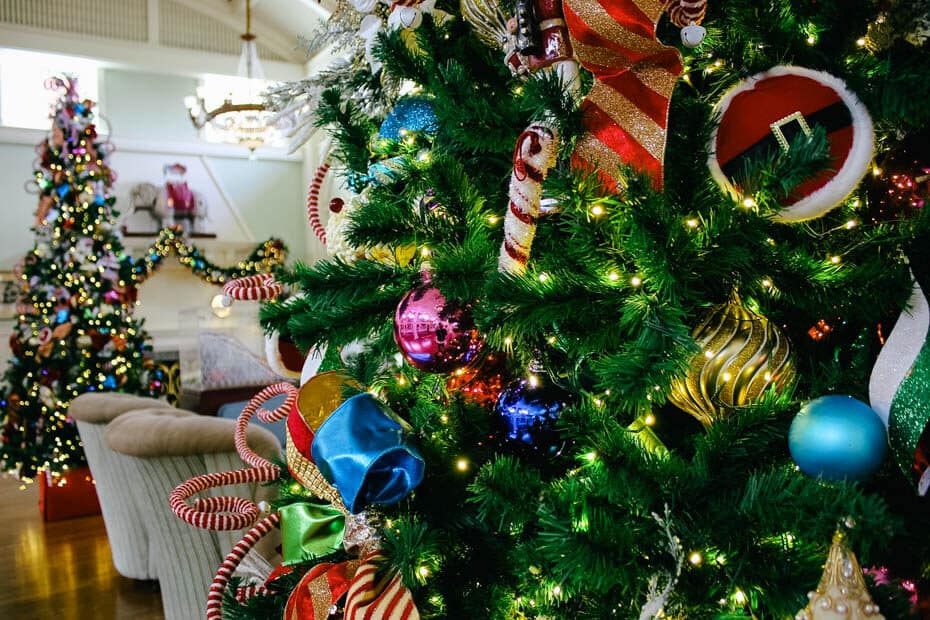 Additionally, outside on the large green lawn, you'll find the Boardwalk's outdoor Christmas tree. It lights up pretty at night if you are in the area. I enjoy taking a stroll around Crescent Lake anytime I can get over that way.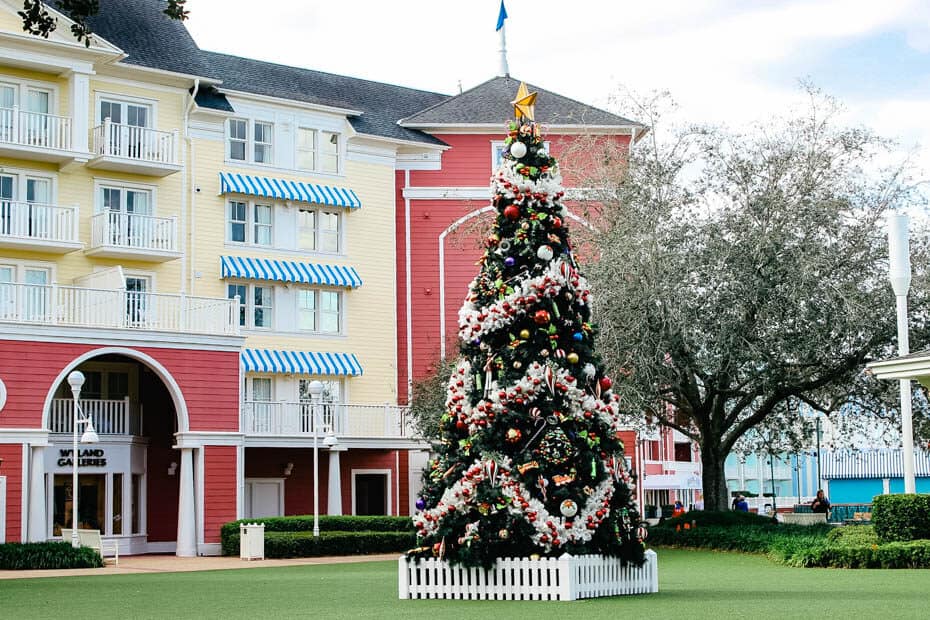 Overall, Disney's Boardwalk Inn has a stunning Christmas display. You might enjoy planning a meal in the area and then taking a tour of the surrounding Epcot Resorts.
If you are staying at one of the Skyliner resorts, you can easily take a ride over to Epcot and then disembark for an evening walk around the area. Christmas is the perfect time to spend time at the resorts.
Are you planning a Disney vacation? You can check out the complete list of Disney Resort Reviews here.
For the other Christmas articles on the site, try these:
Or check out our guide to the Top 10 Disney Resorts to Tour at Christmas.
Related Articles for Disney's Boardwalk Inn:
Merry Christmas from Disney's Boardwalk!
In the comments: What do you think about Christmas at Disney's Boardwalk Inn? Is this one of your favorites? What part do you like most?