How to Do a Split Stay at Disney World (And Keep Everyone Happy)
This article discusses how to plan a split stay at Disney World. A split stay is when you spend a portion of your vacation at one resort and then transfer to a second resort for the remainder.
If you've ever considered a split stay at Walt Disney World, you might question whether you're a bit eccentric or a complete mastermind for coming up with such an idea. Rest assured. Guests successfully pull off these transitions from one resort to another every day.
But how well does a split stay work? From our experience, it's the perfect way to plan a vacation. However, if you're traveling with a few doubters, you'll want to have a plan to keep everyone happy. For many, the idea of repacking mid-trip and moving sounds daunting.
Over the years, we have found the benefits of a split stay make the extra move worth the hassle. Below, I'll share some reasons for planning a split stay. We'll also discuss how to plan a split stay, including a few logistics to consider. Lastly, I'll share a few tips to help you maximize your time.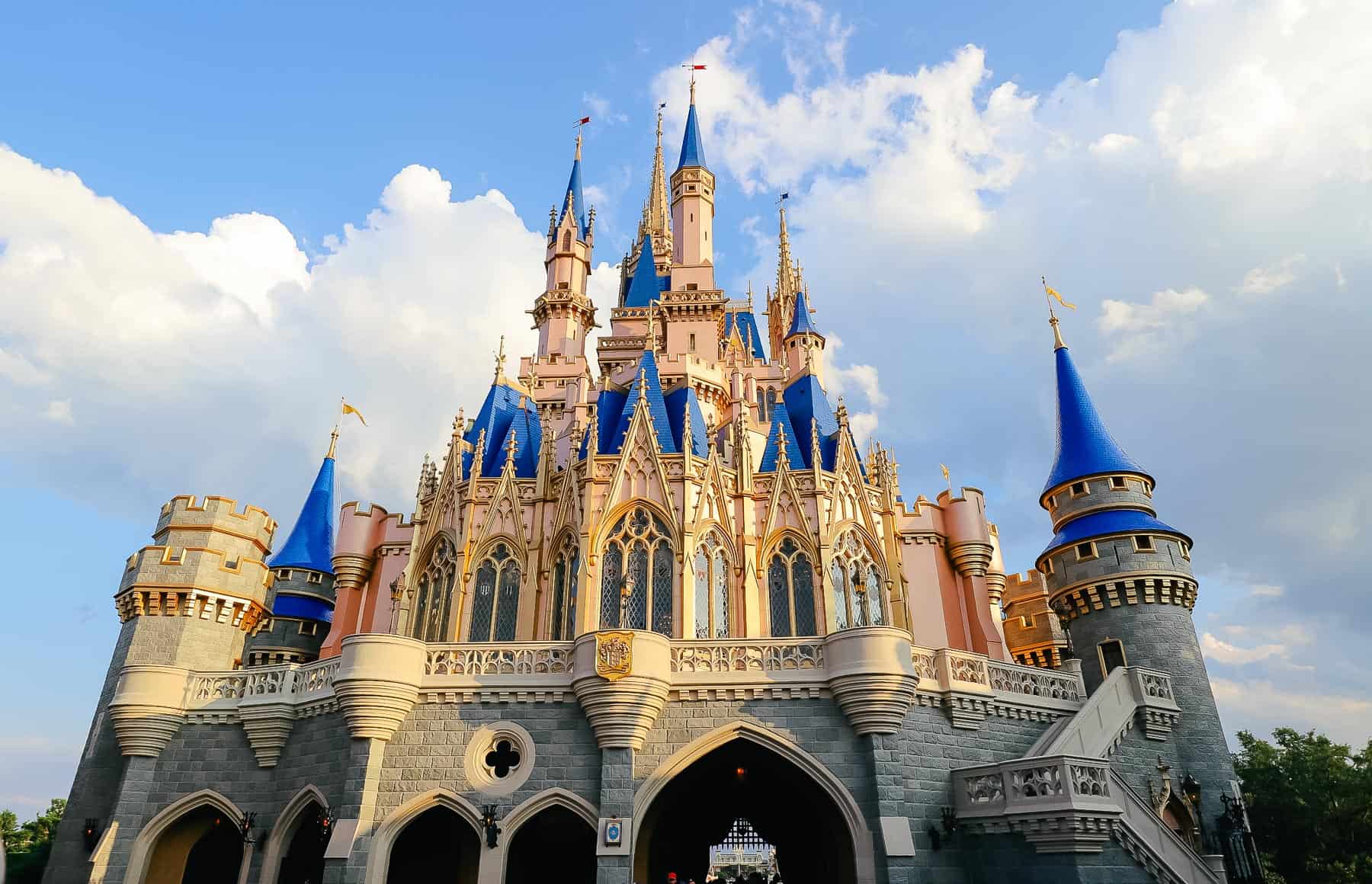 Reasons You Might Plan A Split Stay
We've come up with several reasons for planning a split stay at Walt Disney World. First and foremost, a split stay can help balance your budget.
Budget
Anyone who sifts through our Disney World Hotel Reviews knows that deciding on a resort is tough, especially if you've never stayed or visited one. Often, you'll find a resort and know it's the perfect fit for your family, only to experience sticker shock by the expensive price tag.
After that initial sticker shock wears off, you realize an entire week doesn't fit your vacation budget. Or maybe your significant other tells you it's expensive with a look that says hell will freeze over before you stay at that hotel.
This is where a split stay can help balance things. Combining part of your stay at a higher-priced resort with the other portion at a more budget-friendly hotel will help reduce the overall cost.
In most instances, we recommend staying at one of the value resorts (or moderates) first and then moving up to a deluxe resort. This practice offers a "save the best for last" mentality.
However, if you're focused on budget, you can always stay at the more expensive resort when those days are the cheapest. For example, we had a trip where we spent four days at Disney's Grand Floridian and then moved to Disney's Pop Century Resort for an additional five days.
Rates at Disney Hotels are sometimes lower on Mondays through Wednesdays and tend to increase Thursdays through Saturdays. An experienced Disney travel agent can help you identify these dates.
When reserving a split stay, you'll likely book a room-only reservation where tickets are purchased separately. If you're staying at two resorts, you'll have two reservations and must pay the deposit for each one upfront. (Deposits for room-only reservations are the cost of one night's stay. So you will have the cost of two nights for a deposit.)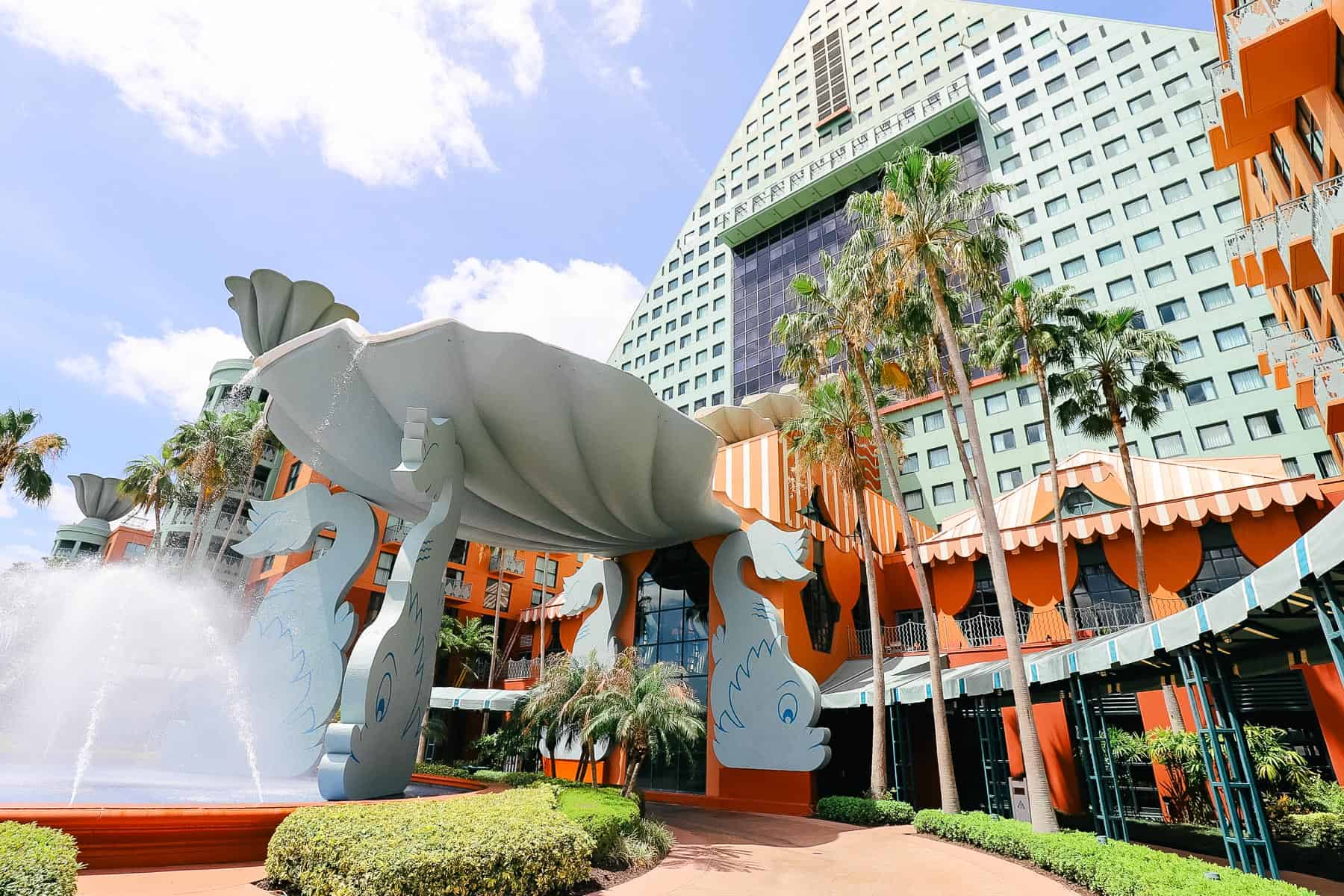 Resort Availability
Another reason you might plan a split stay is when there's a lack of availability at your desired resort. After checking rates, a travel agent might say your chosen alternative is only available for the last five days of your eight-day trip.
If you have your heart set on staying at a specific resort, you will want to plan a split stay in this instance. That way, you'll still spend time at your desired resort. You'll want to secure those dates and then decide where to spend the rest of your vacation. Often, this scenario provides an excellent opportunity to try a new Walt Disney World Resort.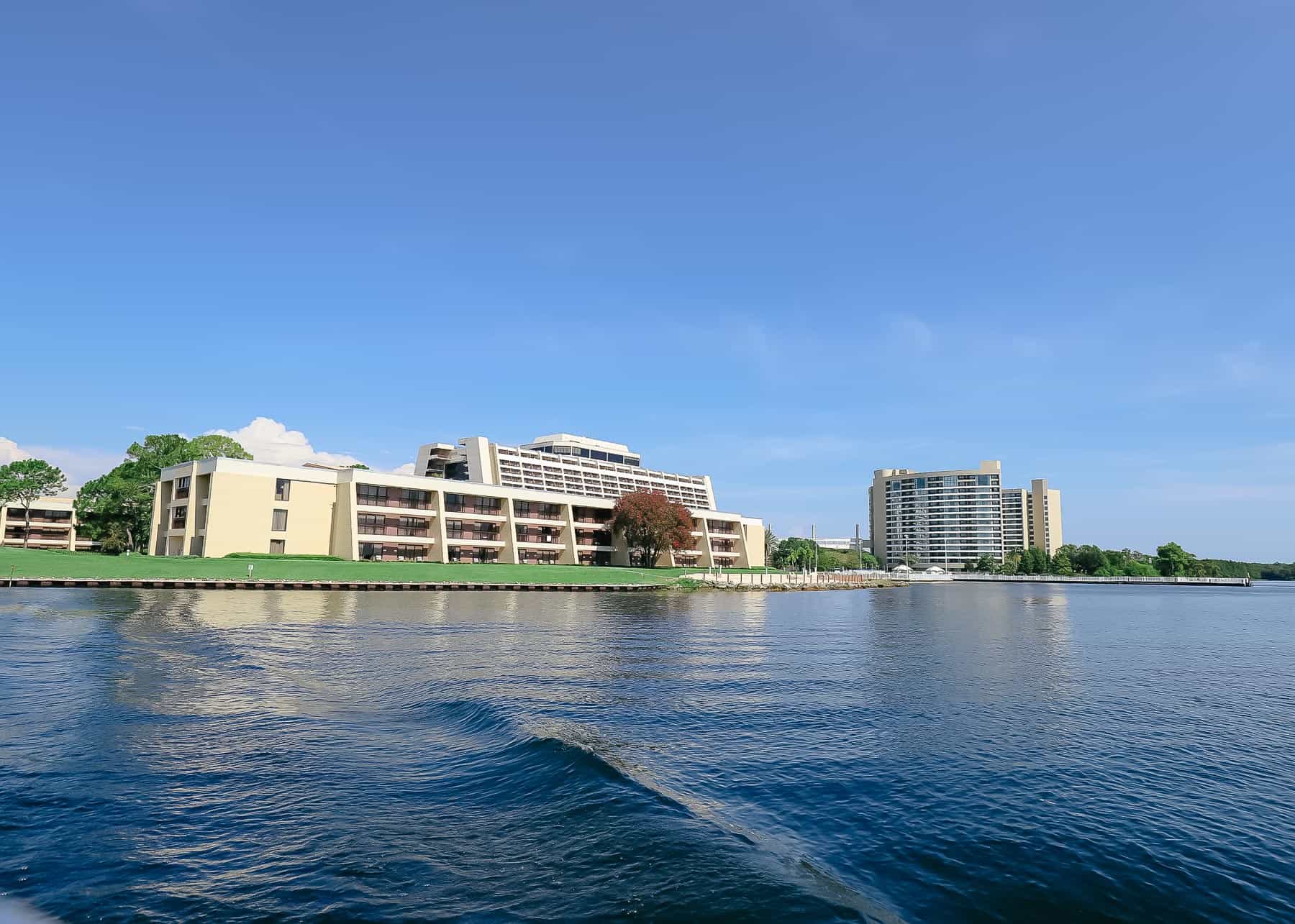 Location!
Our favorite reason to plan a split stay is based on location. As they say in real estate, "location, location, location!"
We love to plan our park days based on where we're staying. For instance, we've had a vacation where we spent a few days at Disney's Animal Kingdom Lodge. During that portion of our trip, we mainly visited Disney's Animal Kingdom and Magic Kingdom.
After that, we moved to Disney's Beach Club Resort for a club-level stay. While there, we spent most of our park time at Epcot and Hollywood Studios. The location of your resort can save you so much time, especially if you plan your park days accordingly.
Planning your park days accordingly includes several considerations. First, when you purchase park tickets, you'll want to plan what days you'll visit each park based on your first hotel and then the second.
Next, you'll want to make advance dining reservations (ADRs) that compliment your location. For instance, if you're staying at a monorail resort, you might plan dining reservations at restaurants located on the monorail.
If you're staying at one of Disney's deluxe or deluxe villas, you'll want to plan for extended evening hours. Guests of these resorts are privy to extra hours in the park at select parks on select evenings. You can preview the extended hour's schedule on Disney's website.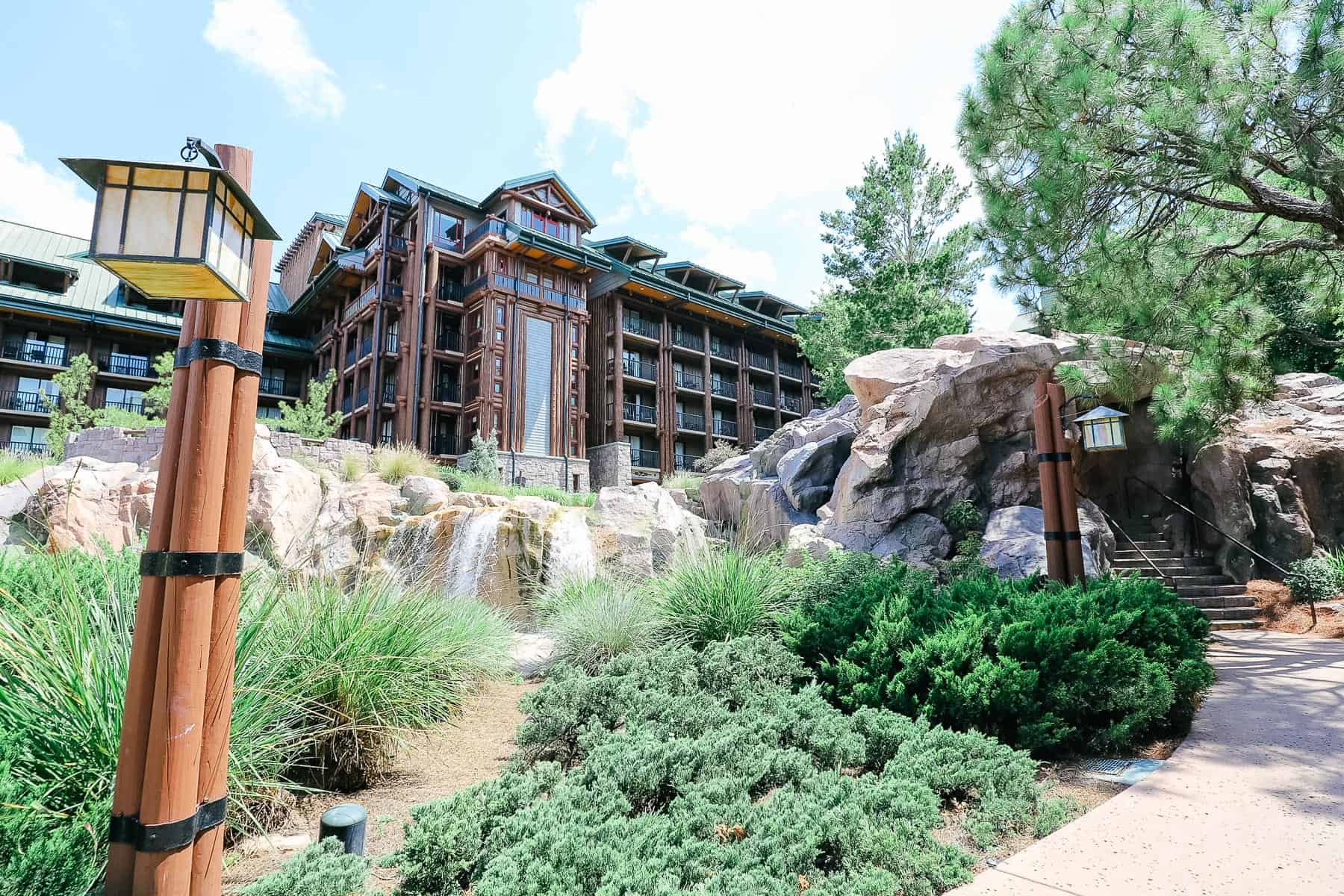 Types of Split Stays at Disney World
In addition to the reasons we've already discussed, you might also consider a few types of split stays based on your traveling circumstances:
Off-Site to On-Site
On-Site to Off-Site
On-Site to On-Site
Off-Site to On-Site
While these types of split stays are relatively easy to comprehend, let's briefly discuss them. First, you might stay at an off-site hotel and move on-site. We used to do this when we drove to Orlando for vacation.
Our main reason was not wanting to pay a premium price for a hotel when we arrived after dark. Under these circumstances, I recommend adding an extra day to your trip and spending the first night at an off-property hotel.
We have a few favorite off-site hotels near Disney World you might like to consider. Or if you're a points loyalist, you might prefer our list of best Marriotts near Disney World.
When we spend the initial night off-property, we like to make things as simple as possible. First, we pack a small, separate suitcase with essential items and a change of clothes for the next day.
Then we leave the rest of our luggage in the car overnight. In the hotter months, we usually bring everything in with a bell cart. However, we only unpack the separate suitcase for that one evening.
As for the next day, Disney allows guests to check in and take advantage of the resort as soon as they arrive. However, your room assignment is based on availability. When you check in online (before your trip), add an anticipated early arrival time.
If your room isn't ready, check your luggage with bell services and spend the day at the resort, Disney Springs, or the parks. Disney will send you a room-ready text when your room becomes available.
If you plan on spending a resort day at the pool, have a separate bag with swimsuits, sunscreens, and other essentials. Most resort pools have a space to change or freshen up.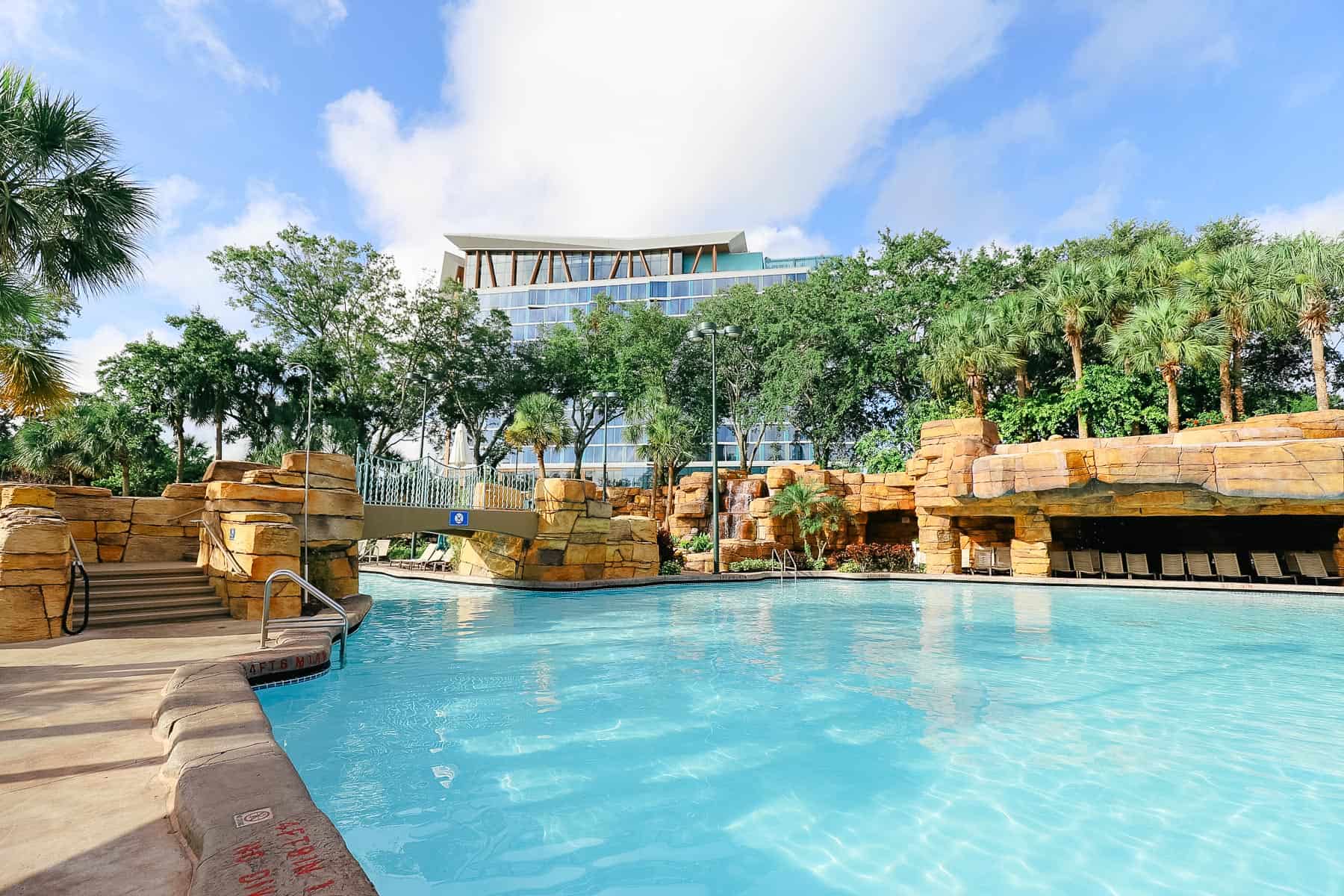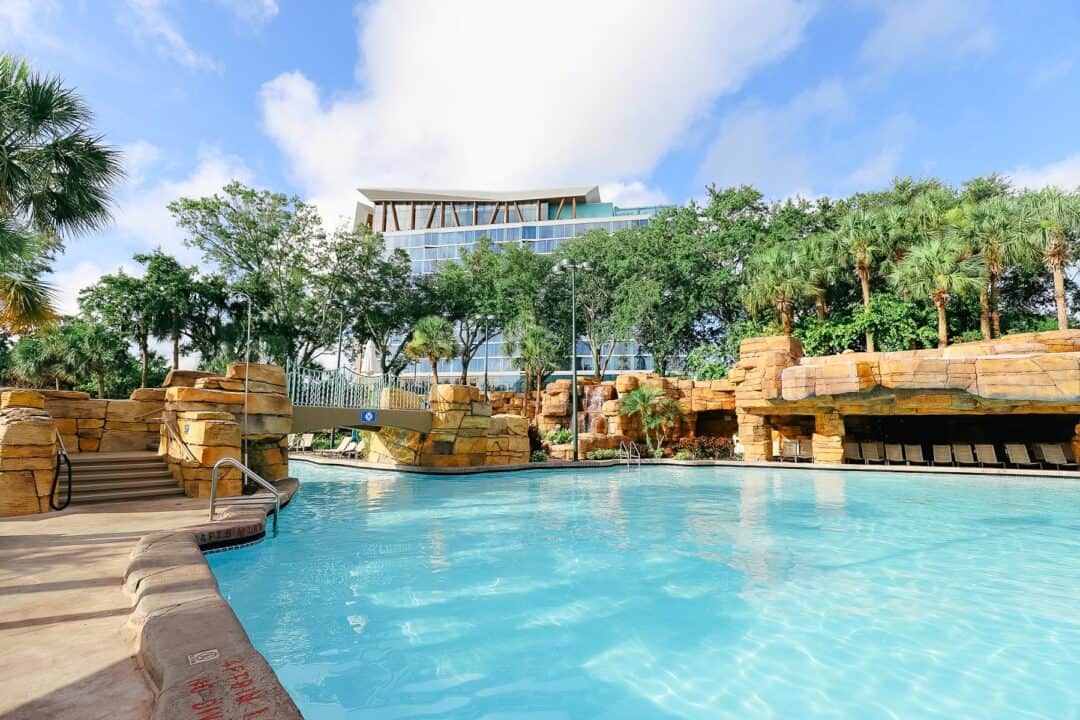 On-Site to Off-Site
Another split stay is when you visit an on-property hotel and then move off-property for the remainder of your trip. This is fairly common for people with plans to visit Universal Studios Orlando, take a Disney Cruise, or visit a nearby beach.
Of course, this could work the same as the off-to-on-site version we've already discussed. It depends on what works best for your group when you're planning.
My biggest tip is to be mindful when packing and unpacking. When we take long trips, we try to keep the things we know we'll use easily accessible and not worry about the rest.
You'll likely want to break up your trip in the middle with a resort day to relax and get caught up on laundry. So make sure to include that in your plans. Doing laundry while on vacation means you don't have to bring near as much with you. The lesser the luggage, the better.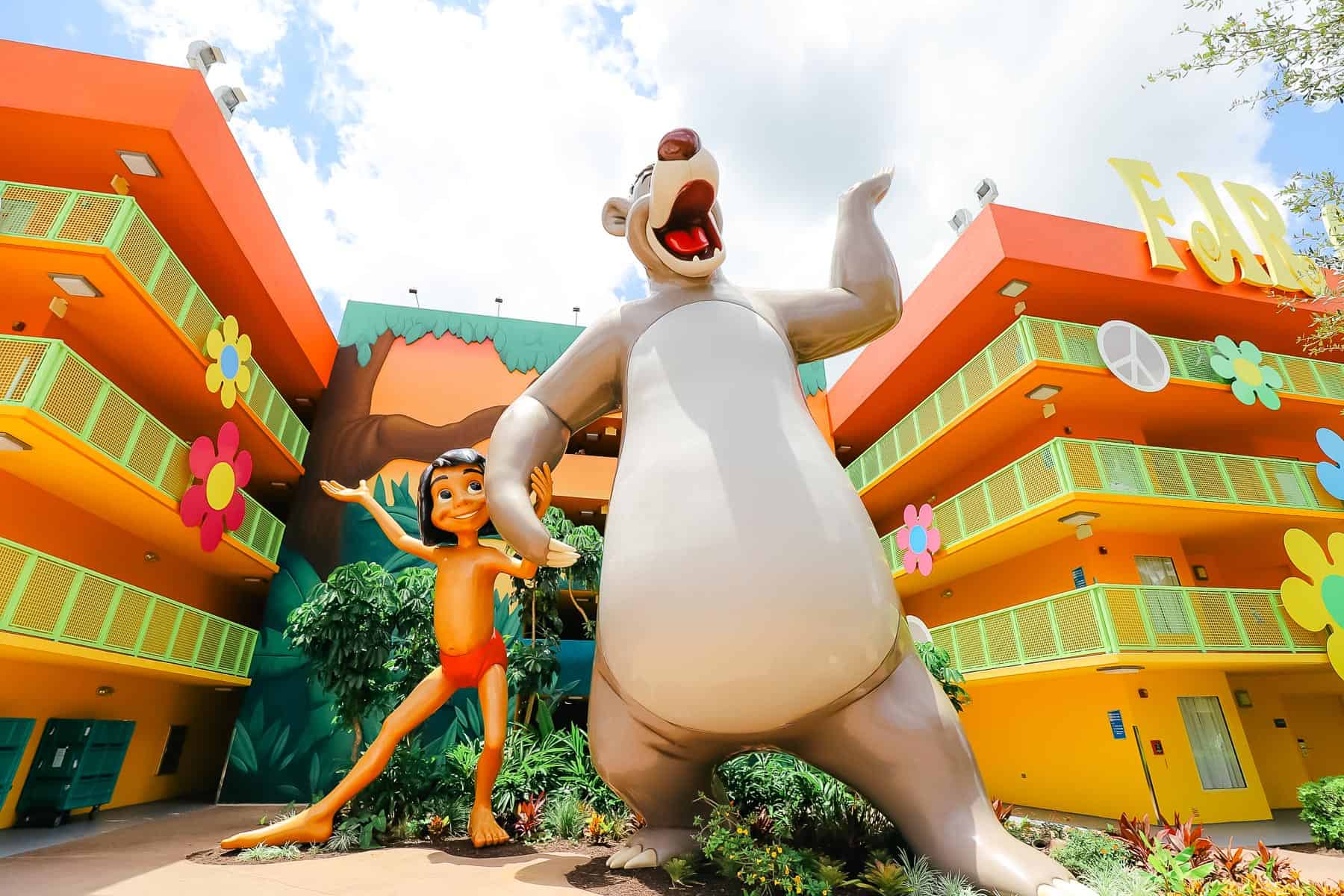 On-Site to On-Site
Lastly, the on-site to on-site split stay is our primary focus. This is where you move from one Disney Resort to the next. Thankfully, Disney does an excellent job of simplifying this kind of stay.
Imagine landing at the airport and heading to Walt Disney World. When you arrive on the property, you see the Skyliner overhead, transporting guests to and from the parks to their resort. Soon you pass the monorail as you approach your destination, Disney's Contemporary Resort.
You have planned five days at this resort and can't wait to experience it for the first time. It's been a dream to stay this close to Magic Kingdom, but you've always stayed at Disney's Boardwalk in the past, which is a family favorite.
So to keep everyone happy, you've planned the last three days of your stay at the Boardwalk. For that portion of your trip, you have dining reservations at Flying Fish and a resort day scheduled, followed by an evening where Epcot is open late for deluxe guests. Walking in and out of Epcot and returning to your resort quickly will be so lovely!
Does this example sound like it could make for a dream Disney vacation? It could, and at the end of your trip, you'll likely be open to visiting even more resorts.
It's also how so many of us got in the habit of returning to this magical place. A place where we make memories–the best kind–like the first time your child went down the water slide at the hotel pool. Or the night you stayed in and watched the fireworks from your room's balcony with your loved one.
We have found that split stays tend to make your vacation feel longer. It's always nice to feel you're getting the most out of your vacation. So before we wrap things up, here's how it all works.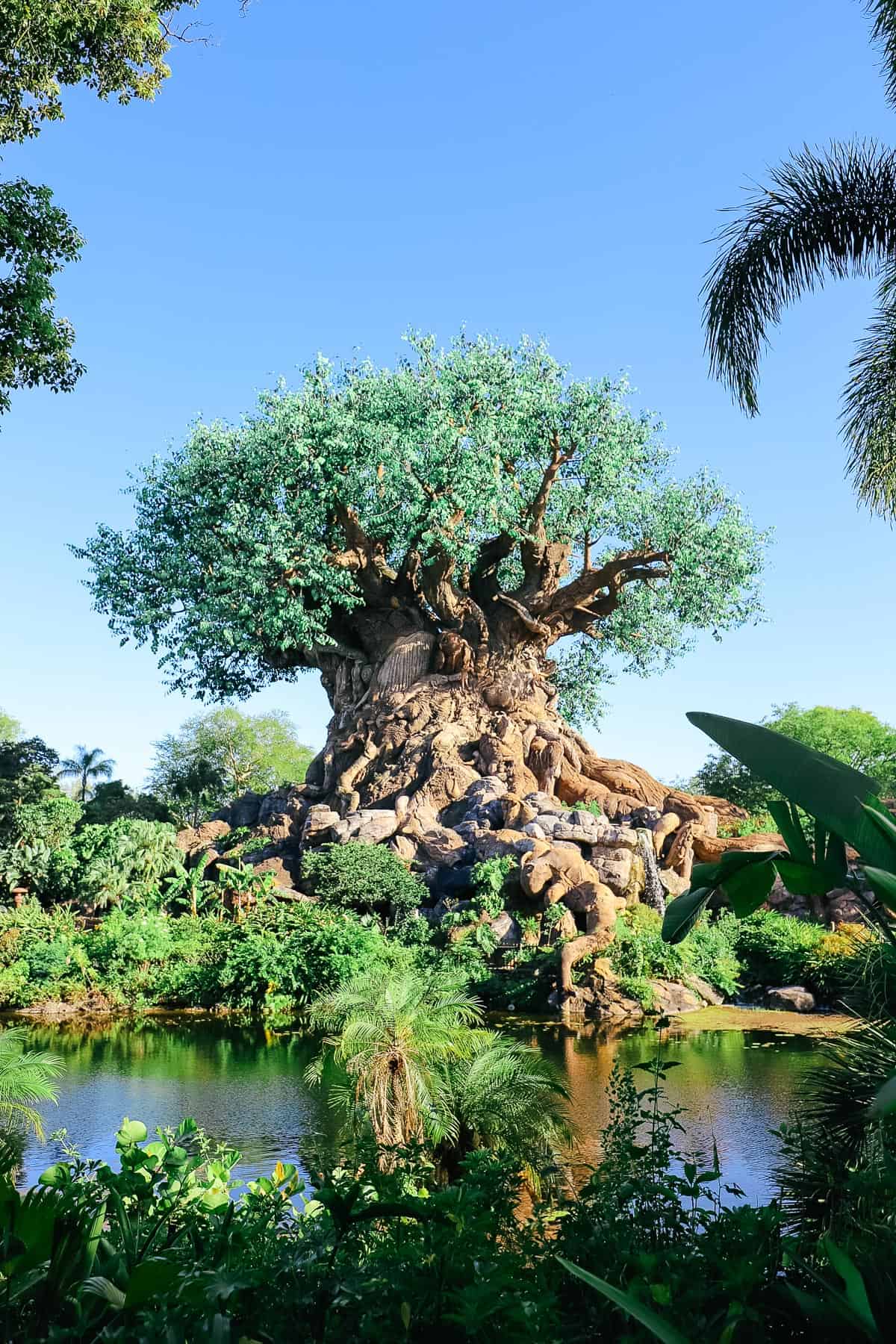 How Does a Split Stay Work?
Booking a split stay is basically the same as having two resort reservations. However, your travel agent will note on your reservation that this is part of a continued stay. Therefore, the transition between resorts should be seamless.
On the morning of your first checkout day, bell services will pick up your luggage from your room. Let them know you are transferring to the next resort, and they will take care of the rest.
Make sure to have bell services note if you have any items that need to be refrigerated, and they will also take care of those for you.
You can continue with your day as planned. You'll need to call bell services from your room when you check in at your new resort. They will bring your luggage.
It's really that simple. You can expect your luggage to be available sometime in the afternoon. If you have any medications you'll need during the day, keep those with you.
I also wanted to mention the Disney Dining Plan, which returns in 2024. Previously, it expired at midnight on the last day of your stay. Therefore on a split stay, if you opt to add dining plans to each stay, they would expire on the final night of each reservation.
So make sure to use all your credits per stay because any extra credits wouldn't roll over from one stay to the next. We'll update any changes when the dining plan returns.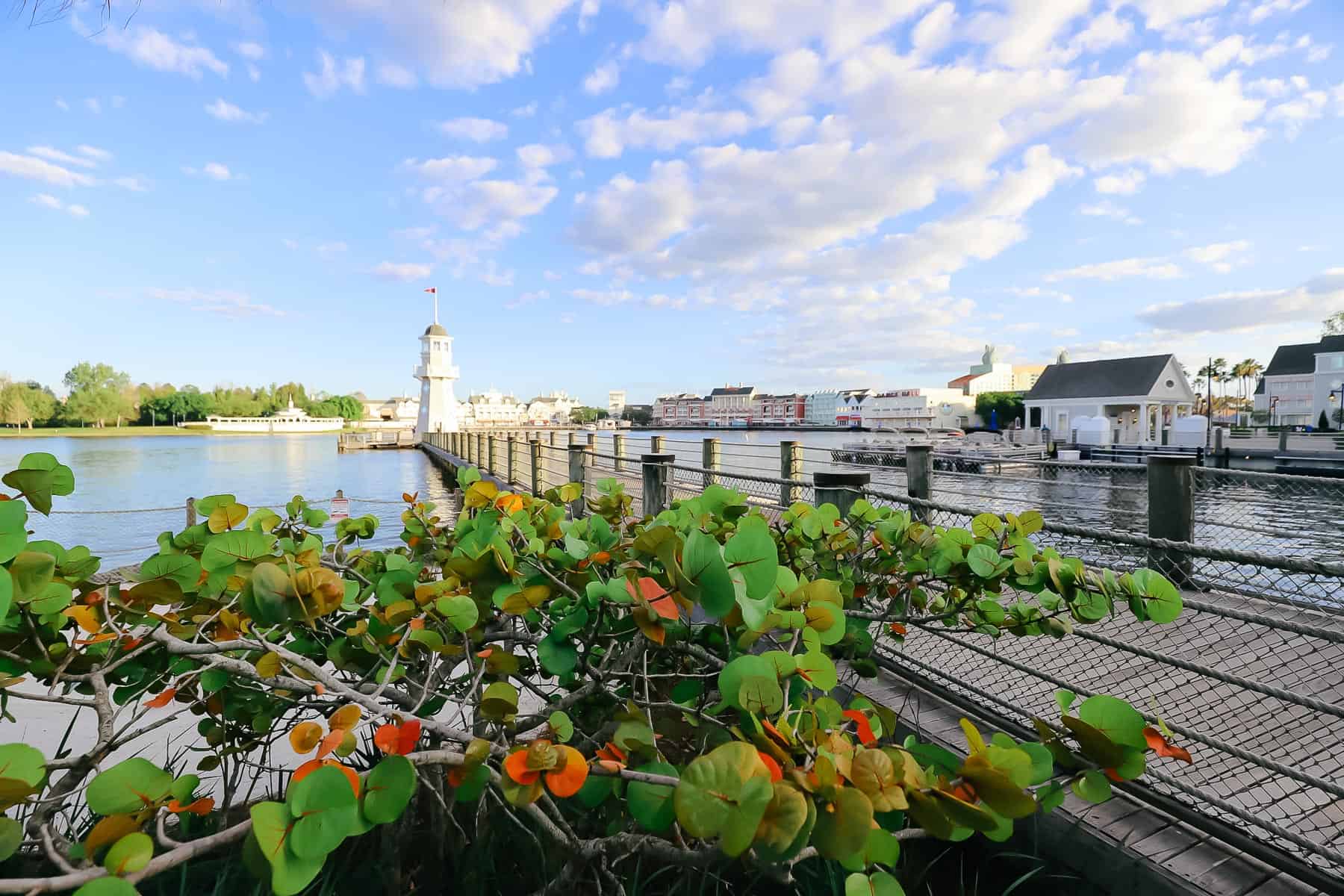 Best Practices for a Split Stay
Since we've gone over what a split stay entails, I wanted to share a few best practices with you. These tips come from experience and will help in planning.
First, you want to be patient, especially if this is your first time planning a split stay. The theme parks aren't going anywhere.
Secondly, let Disney handle your luggage. They do an excellent job at it, and it's usually not worth the extra hassle or expense to try and move it yourself.
Lastly, we like to spend at least eight nights at Disney to pull off a split stay. We prefer to spend the first three nights at the initial resort for an eight-night stay and then move to the next hotel for the remaining five nights.
Naturally, it's ideal to stay at the nicer resort last to build up to that expectation. However, as we mentioned earlier, this might not be the most budget-friendly option considering how your travel dates fall.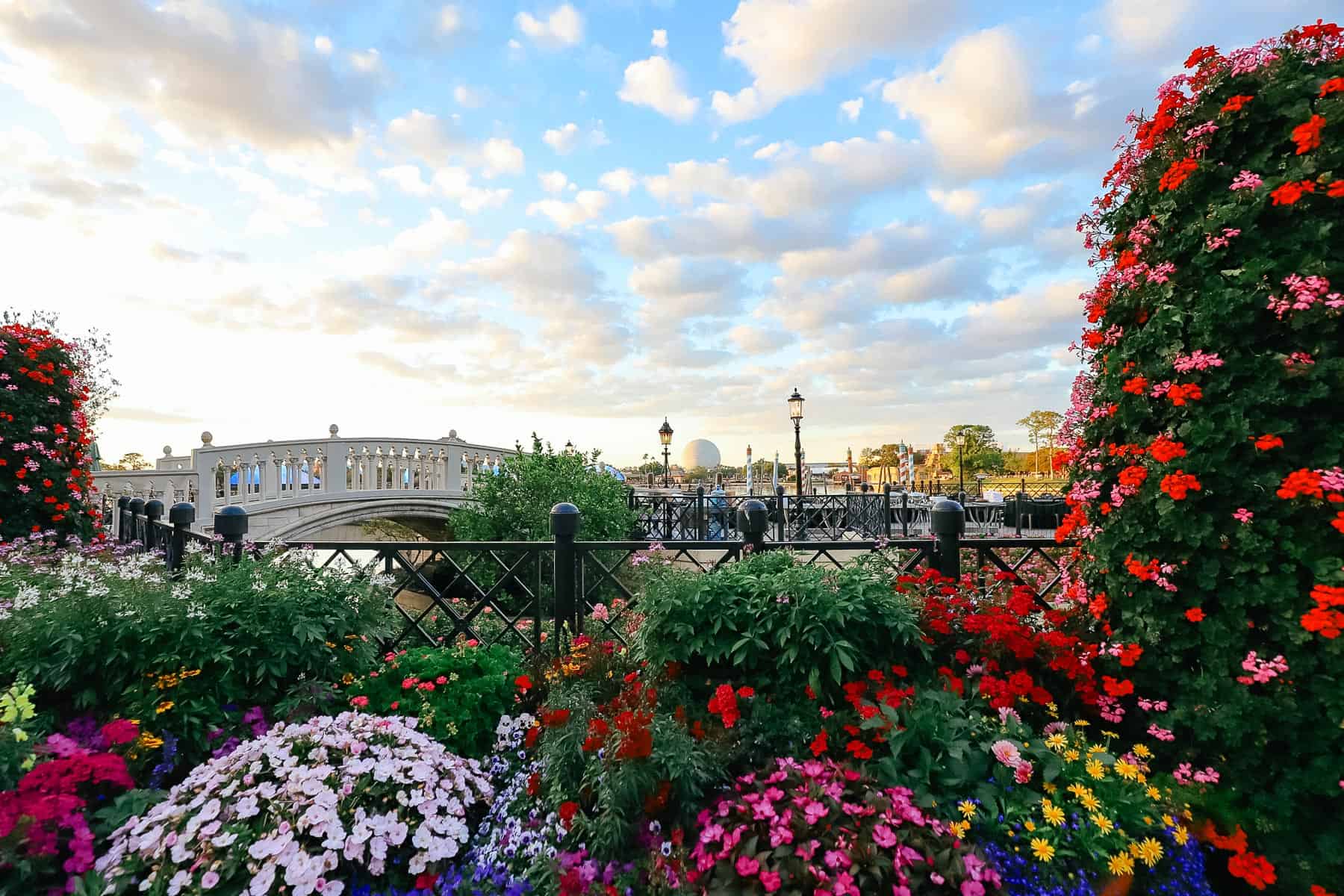 Final Thoughts on Disney World Split Stays
As you can see, split stays at Disney World have their advantages. Even though they require extra planning, that attention to detail in your plans will work to make everyone in your group happy!
They'll also be thanking you for having savvy planning skills. So maybe you're a mastermind, after all? Or you're probably like me and know–if you fail to plan, then you plan to fail.
We highly recommend using a travel agent for those planning a Walt Disney World vacation. You can check with our friends at Firefly Travels. They will be happy to help you begin the process.
For more resort planning, you might enjoy the following articles:
Now that you've read all the nuts and bolts for planning a split stay, what do you think?