Easter Eggs at Disney's Beach Club (A Photo Tour of the 2023 Display)
We're off on another Easter egg hunt! This time we're visiting Disney's Beach Club Resort to see their 2023 Easter egg display.
The theme of this year's display at Disney's Beach Club is even more fun–topiaries at the Epcot Flower and Garden Festival. So if you have a visit planned between now and Easter, you can tour the topiaries at Epcot and then see their mini-replicas in Easter egg form at the Beach Club.
Spring is one of the most wonderful times of the year, especially at Walt Disney World. Fresh flowers pop up from the ground, and the potted plants are a little more lush than usual.
When we visited the Beach Club to see their Easter egg display, it felt like the resort was practically cheering Happy Easter! So let's see what the chefs at Disney's Beach Club created for their 2023 Easter egg display!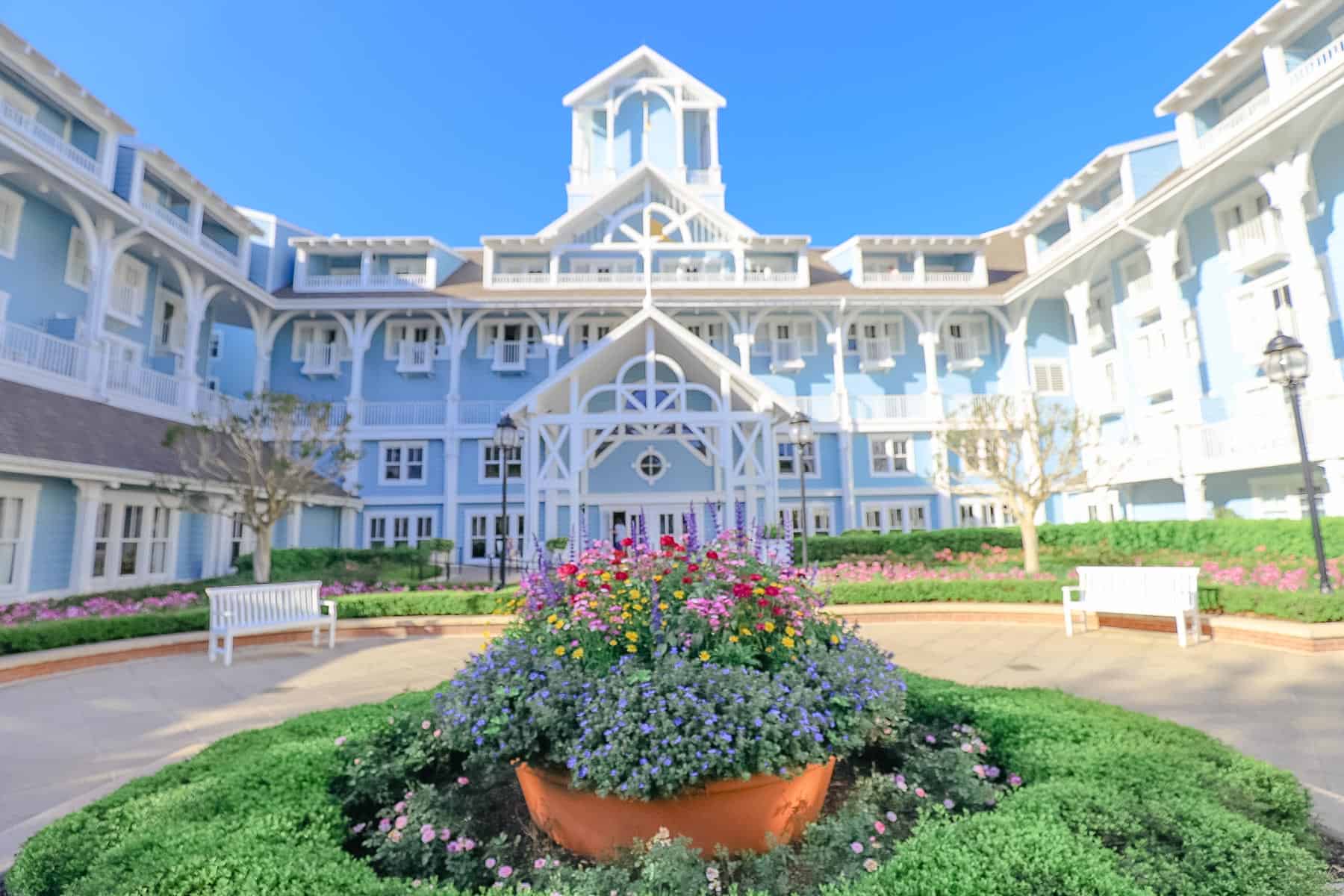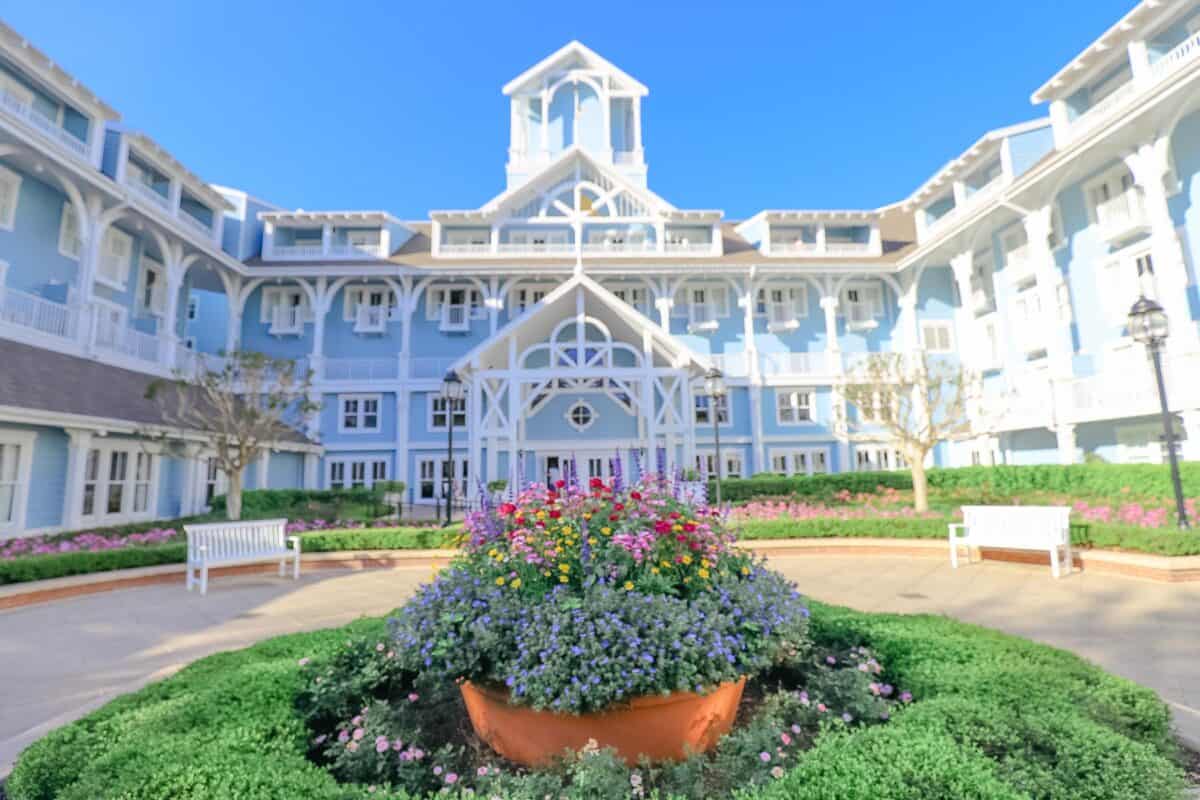 Inside, a table was set up in the center of the lobby. This is where the resort's gingerbread carousel takes up residence over the holidays.
Related: Last Year's Beach Club Gingerbread Carousel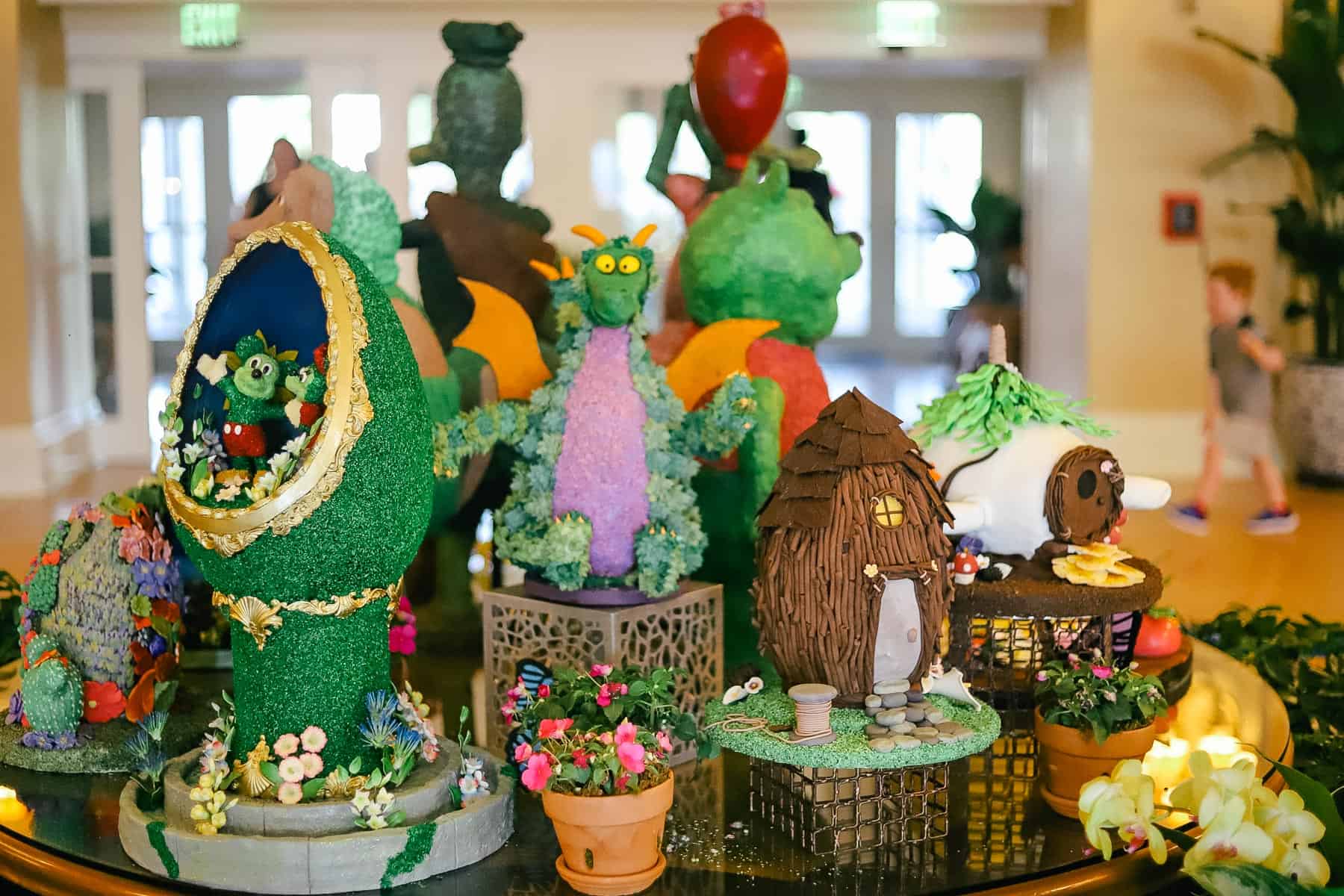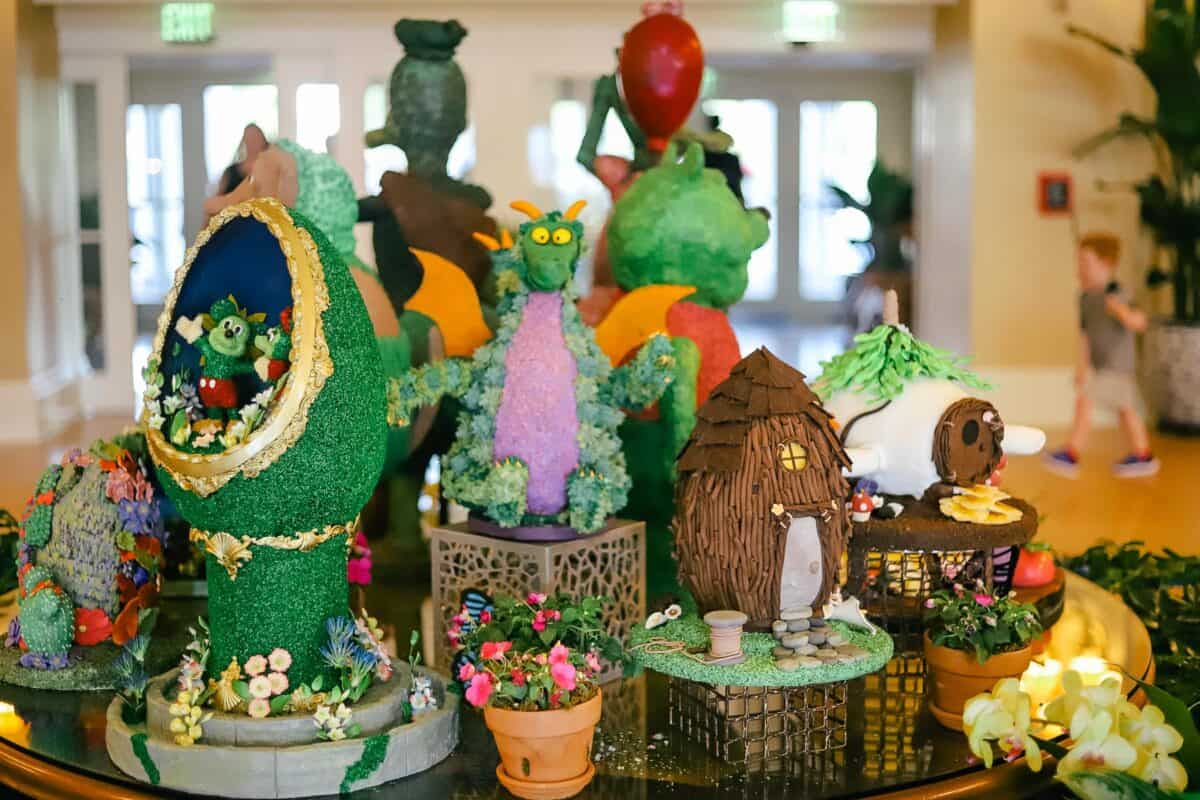 First, we have Figment, covered in delicate drop stars made to look like succulents. This design matches his new look at this year's festival.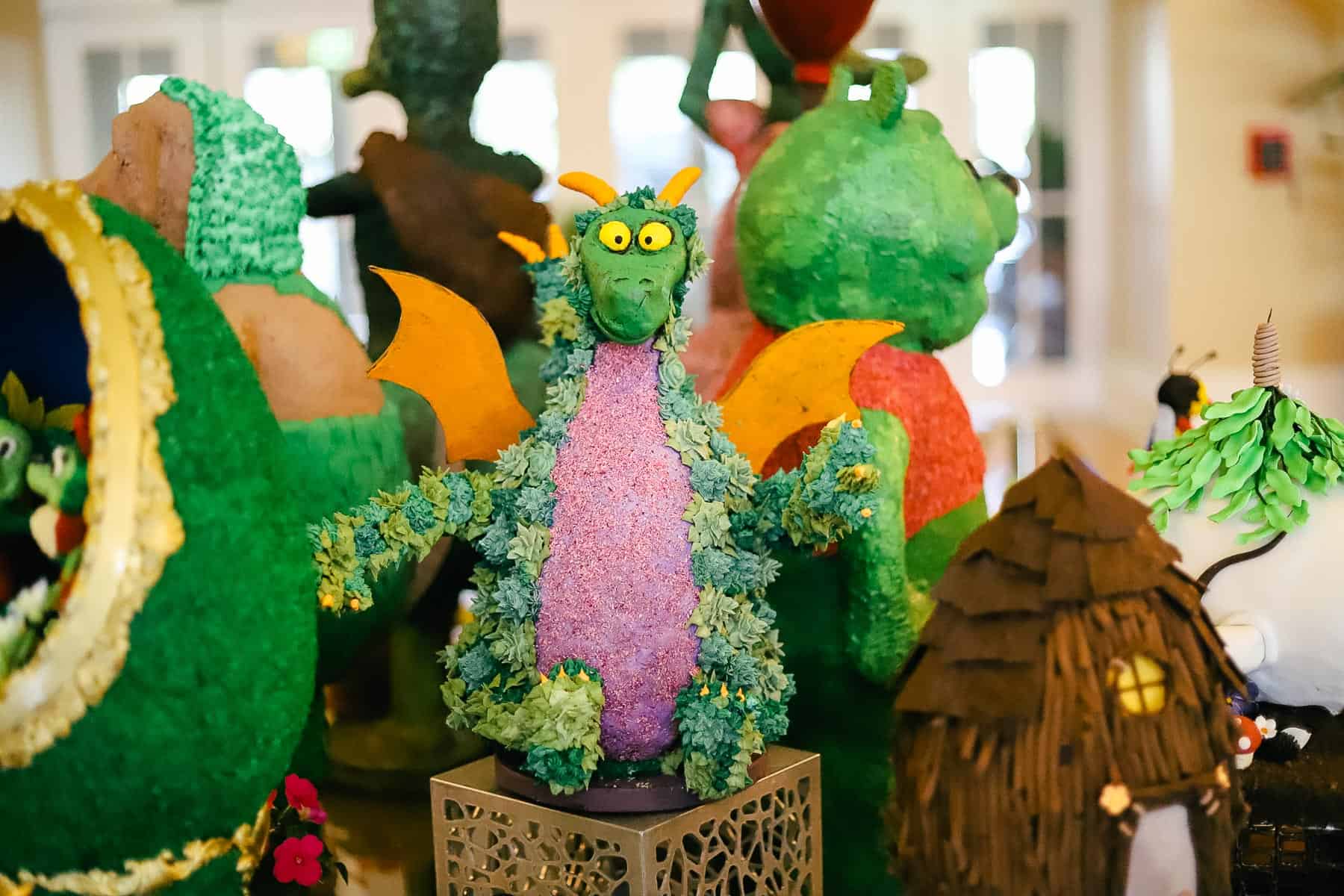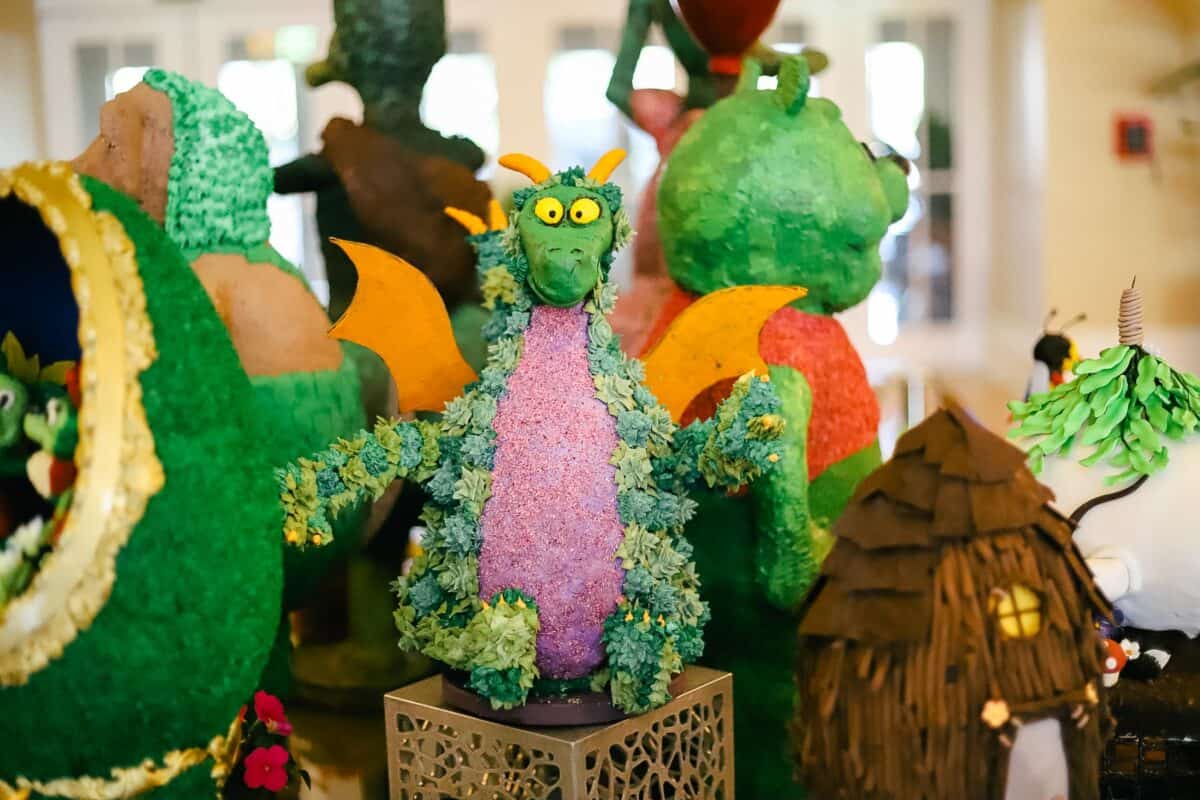 Then we have Mickey and Minnie in their best topiary Easter egg look! They remind me of the Flower and Garden commercials, where the topiaries come to life at night when the park is closed. Wouldn't that be something?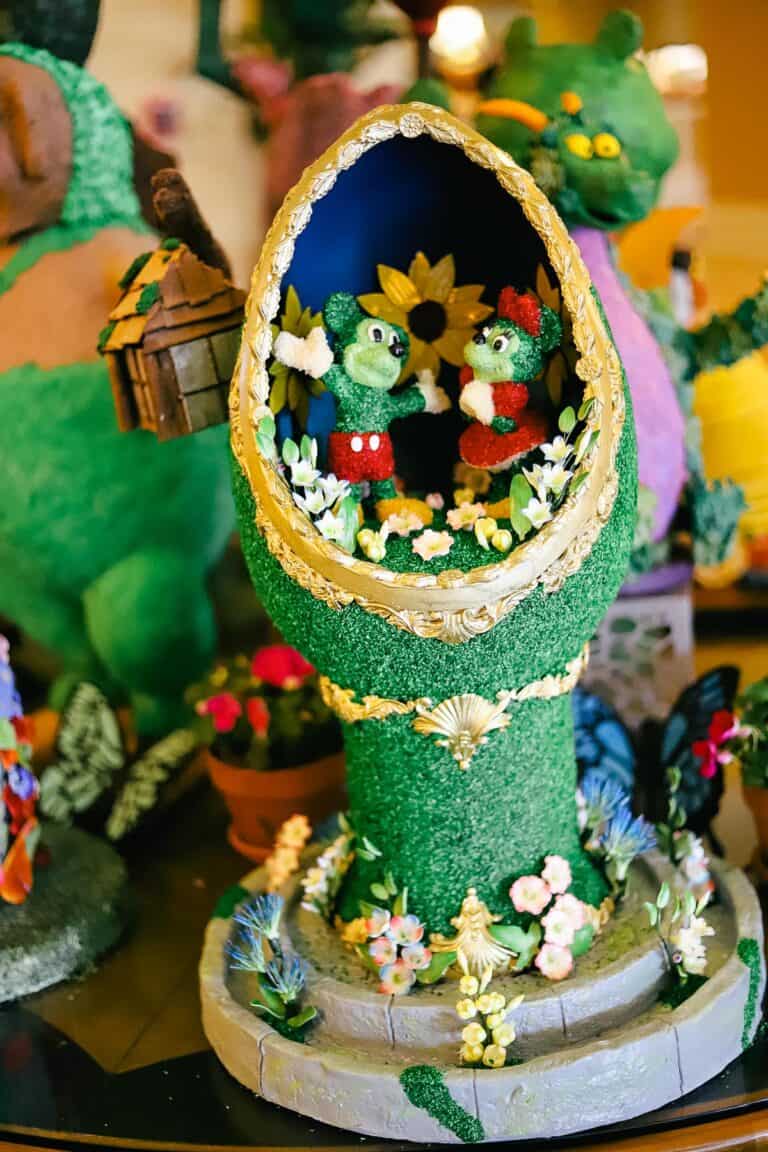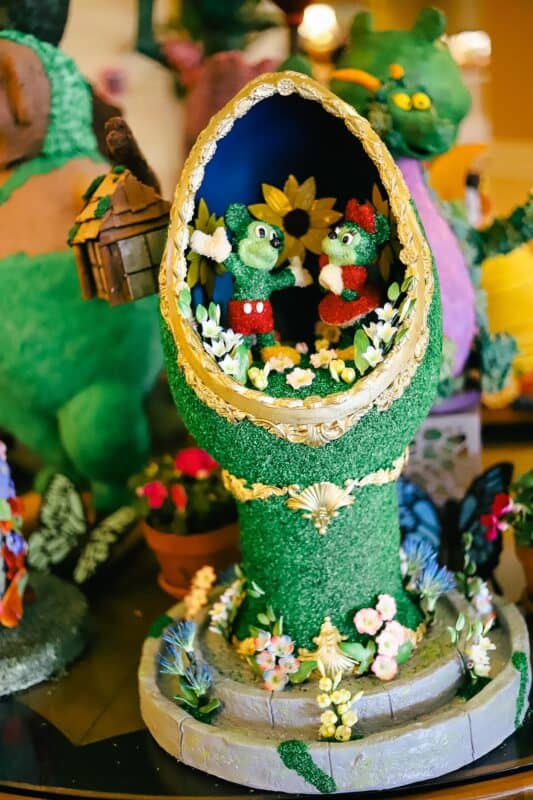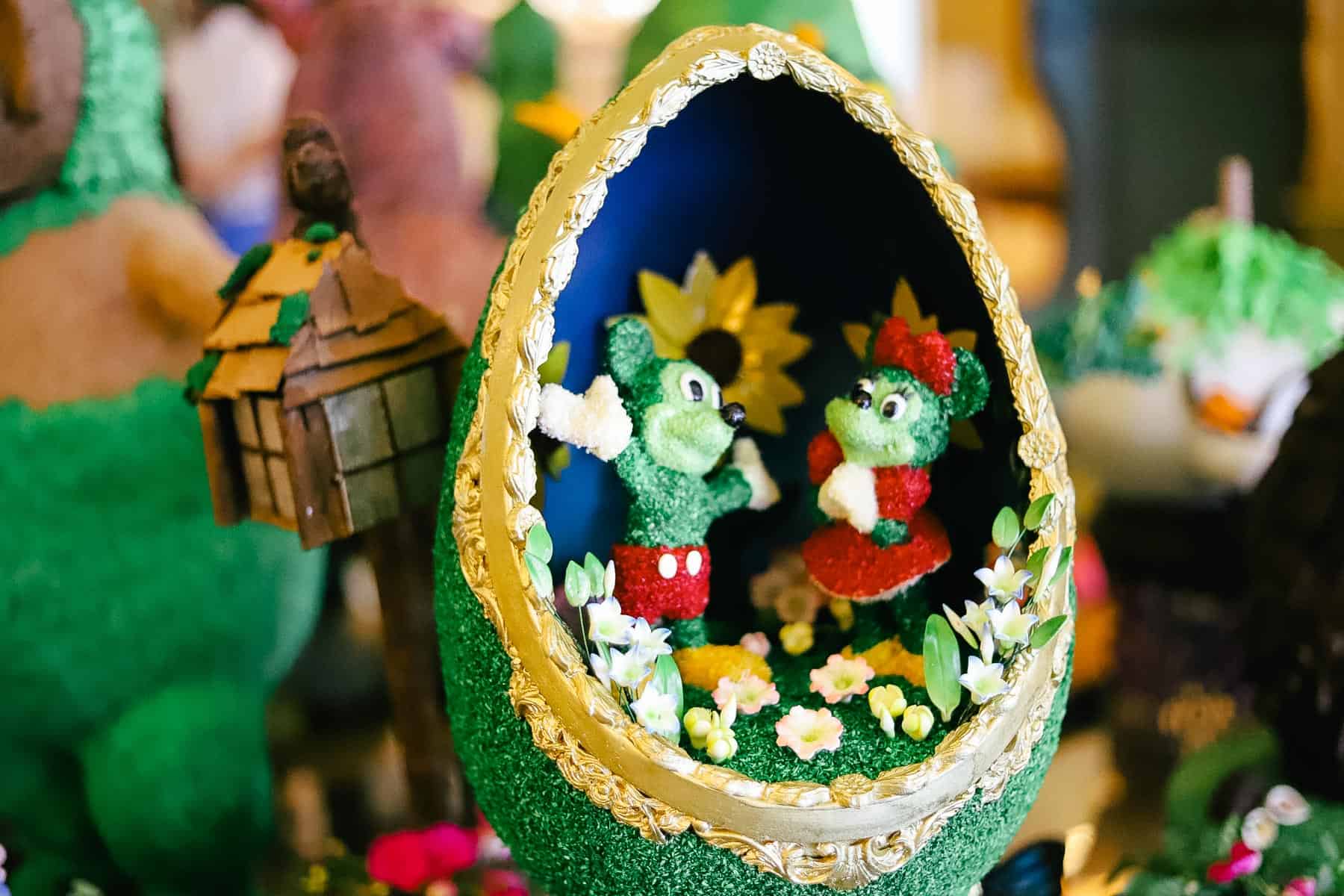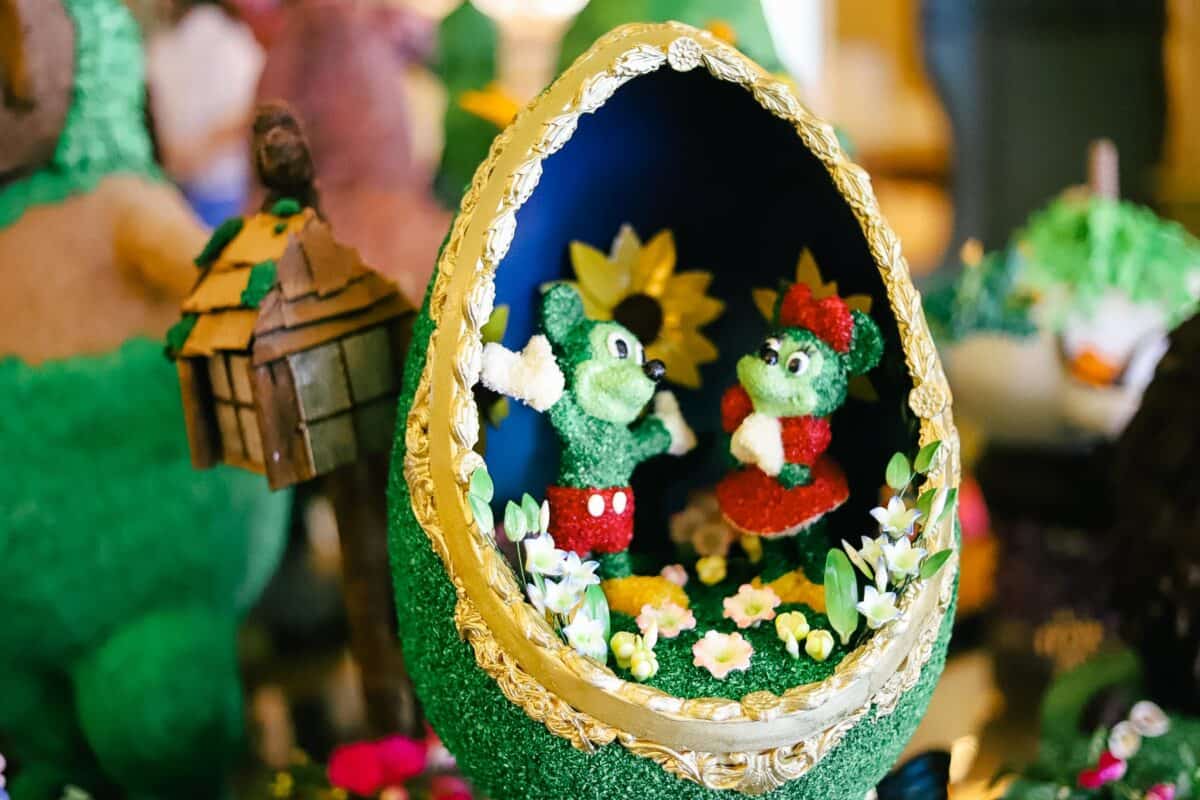 A few houses represent Tinkerbell and her Fairy Houses at the festival.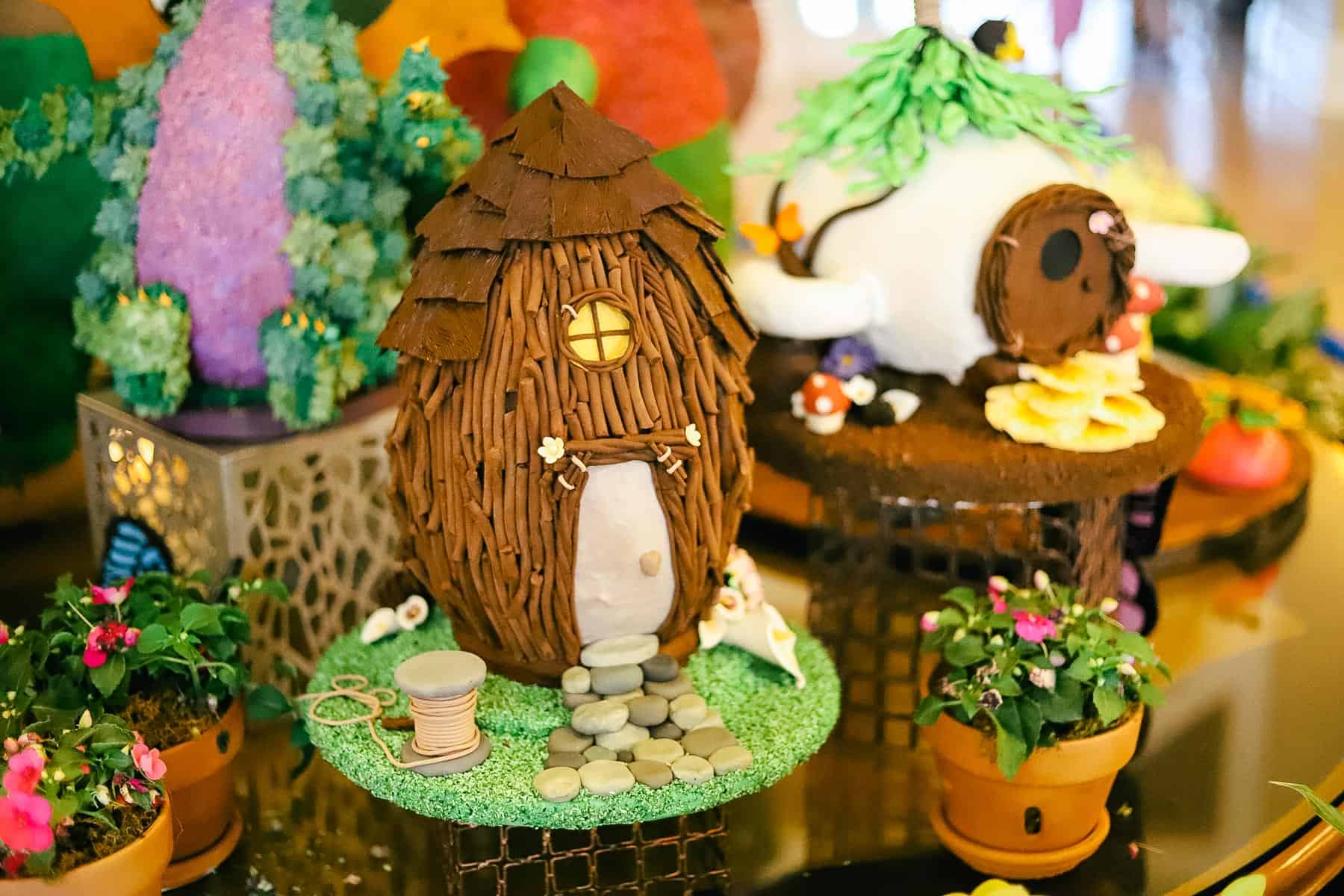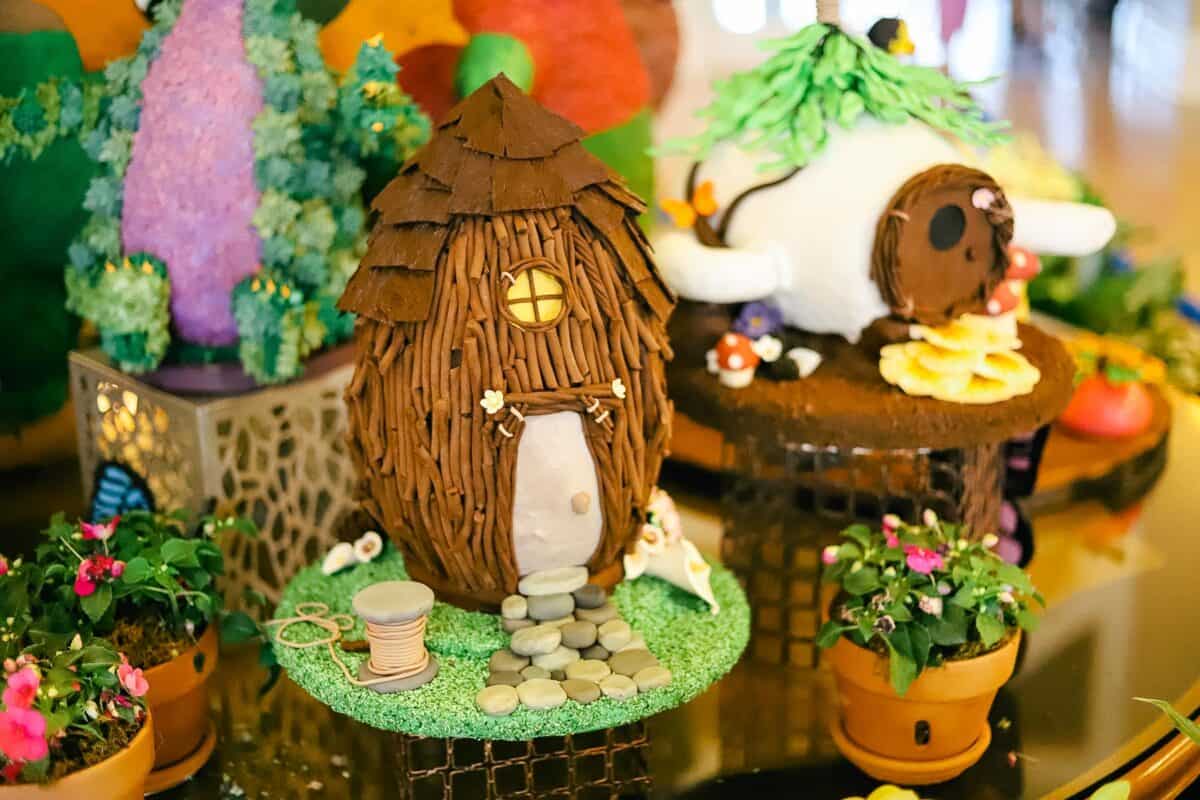 Check out that hidden Mickey in the thread. Someone was very creative thinking to add it.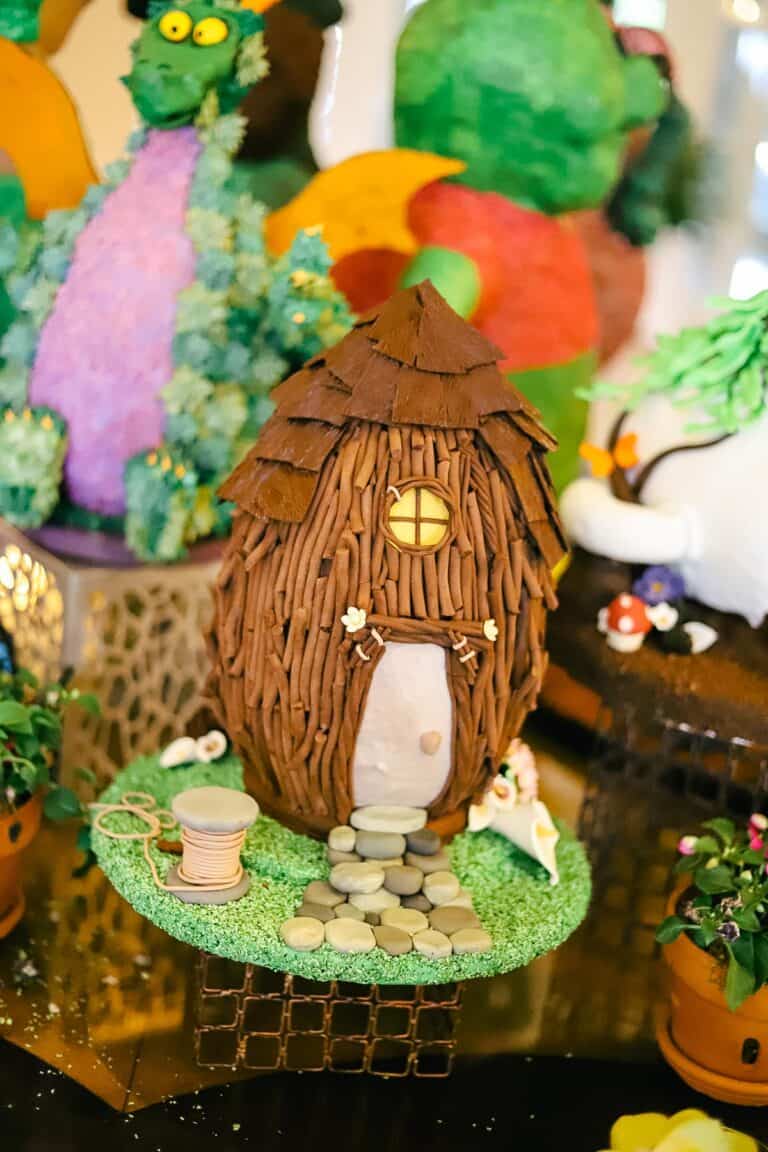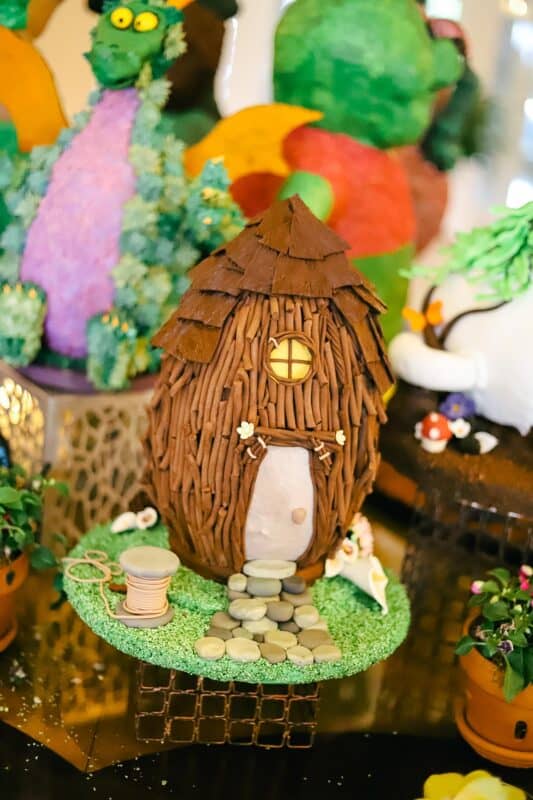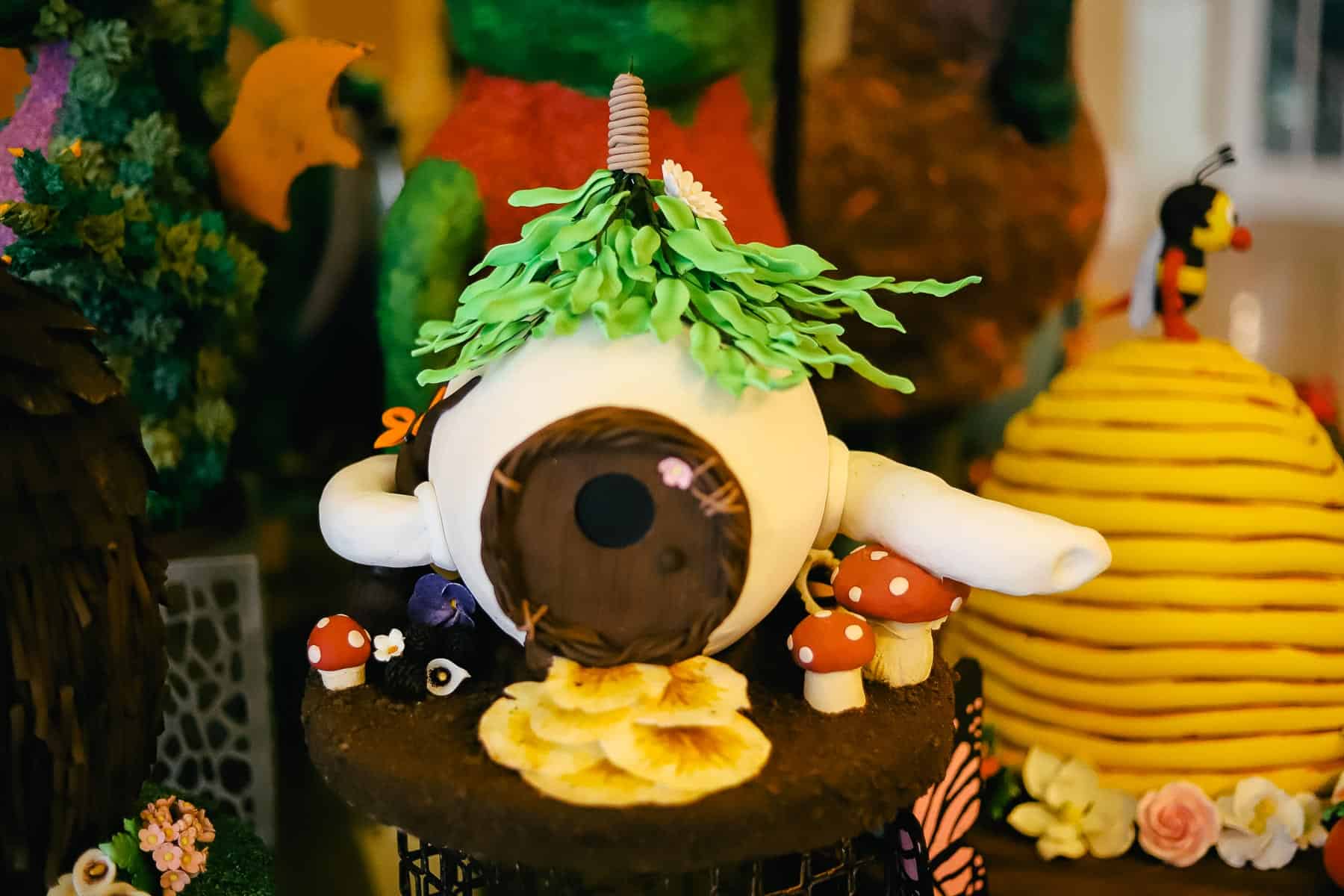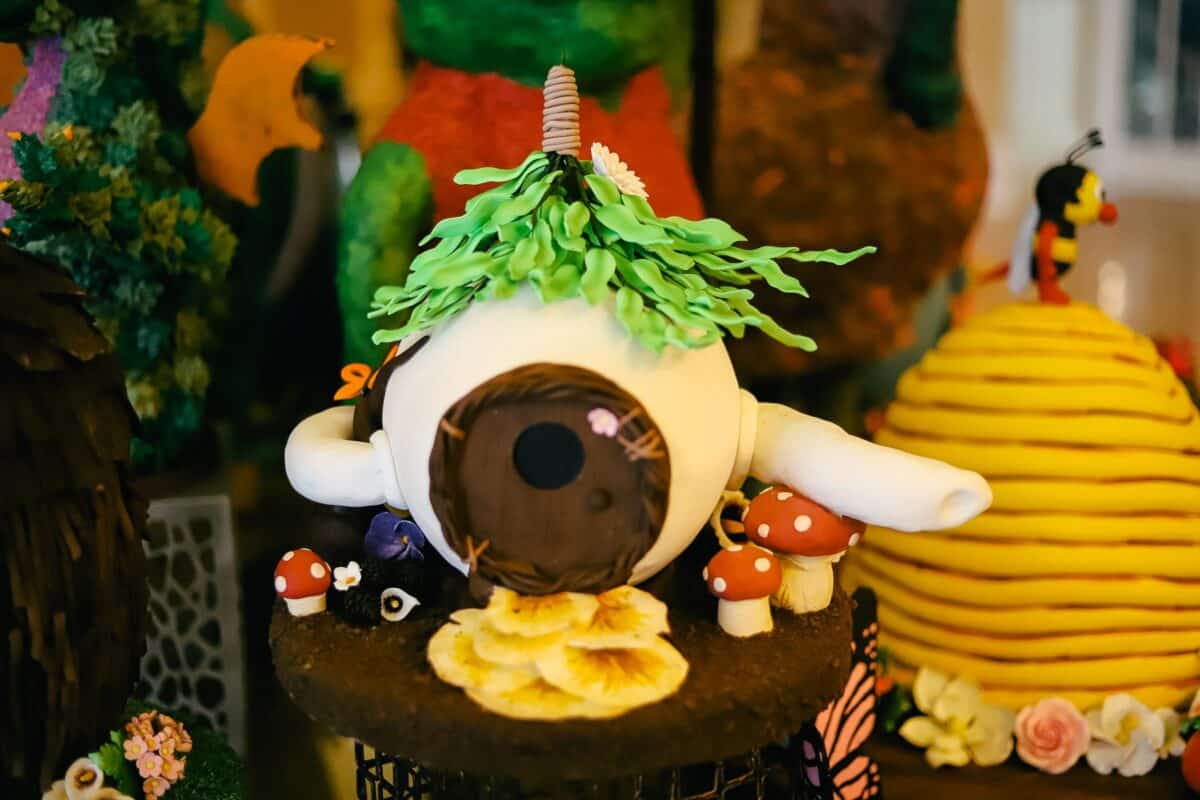 Winnie the Pooh seems to have the perfect shape for a good Easter egg. He's carrying a red balloon.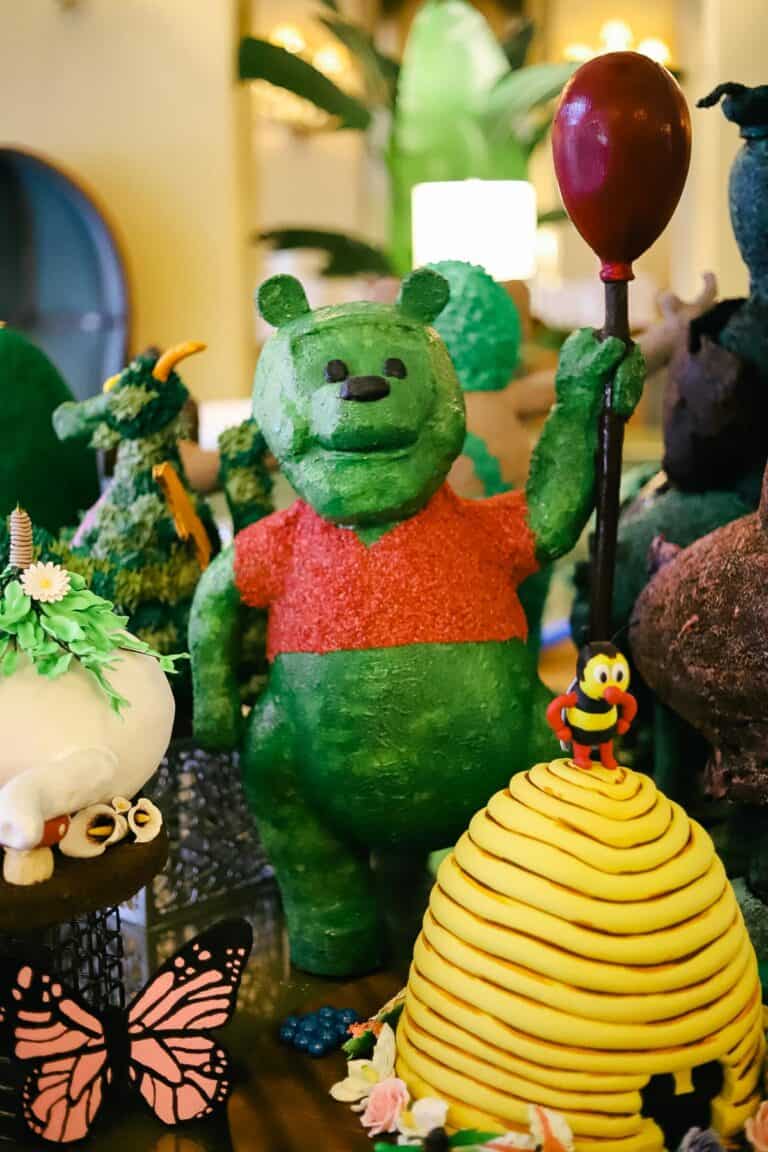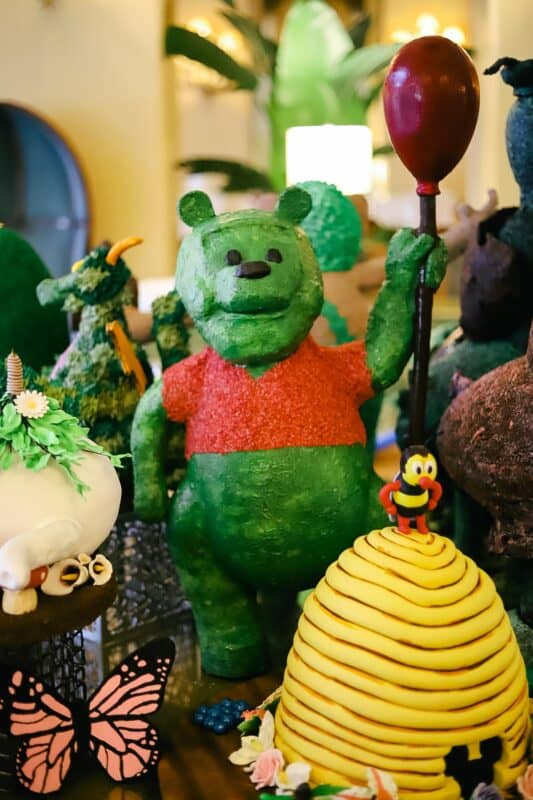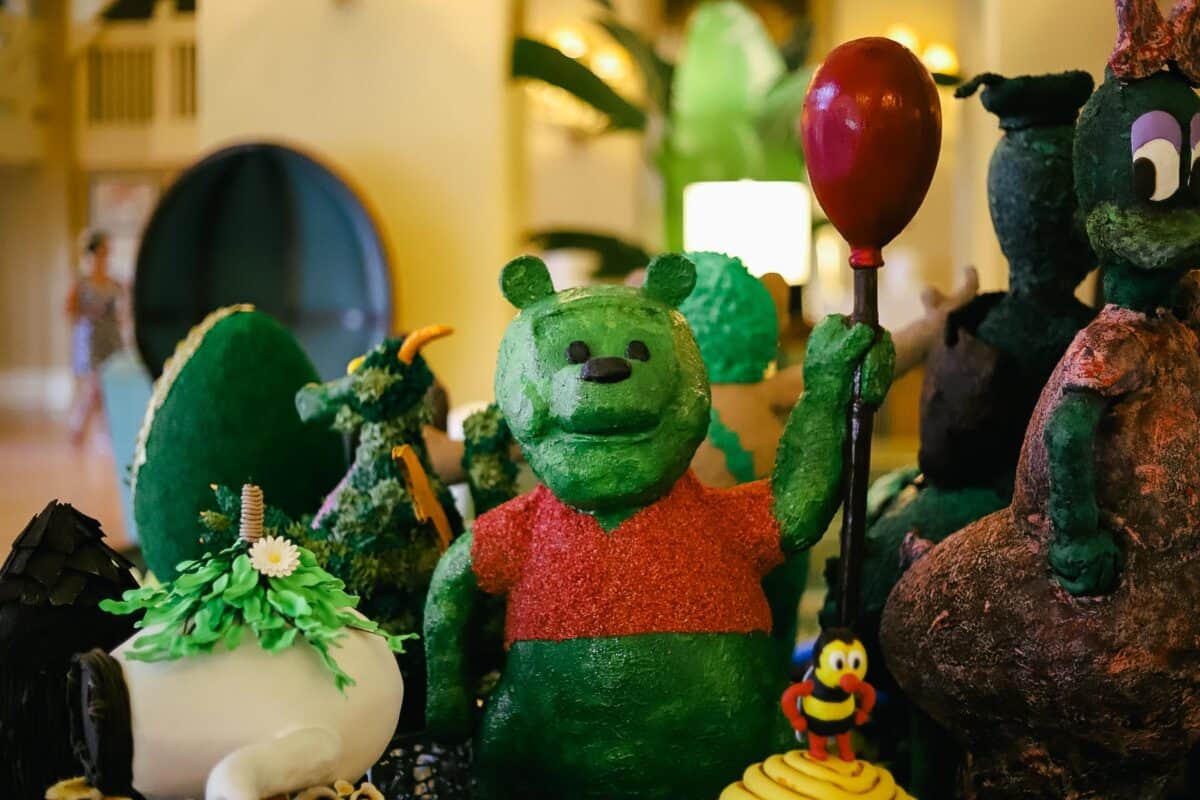 Below Winnie the Pooh, we see Spike the Bee and his beehive. This one has another fun touch of Mickey.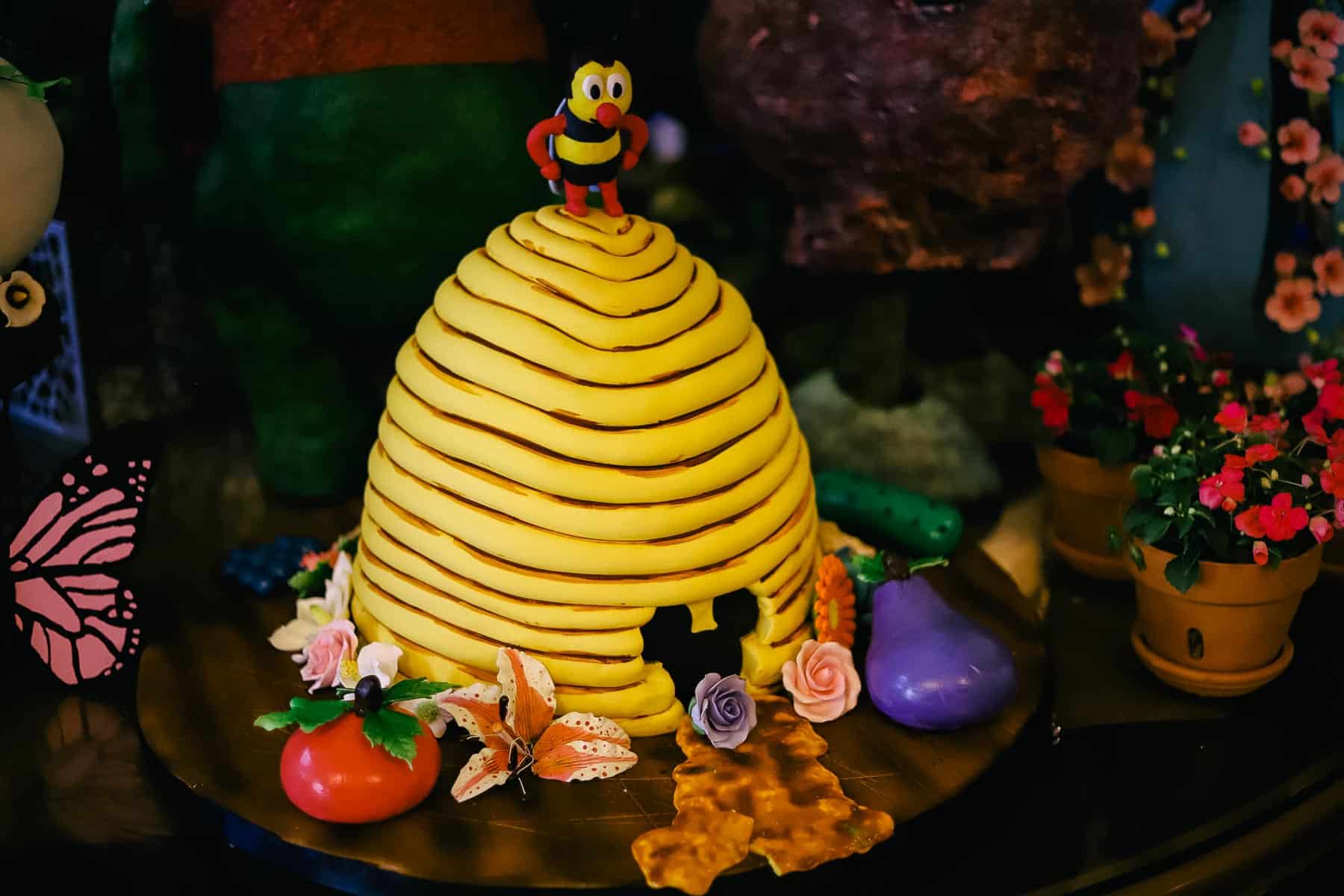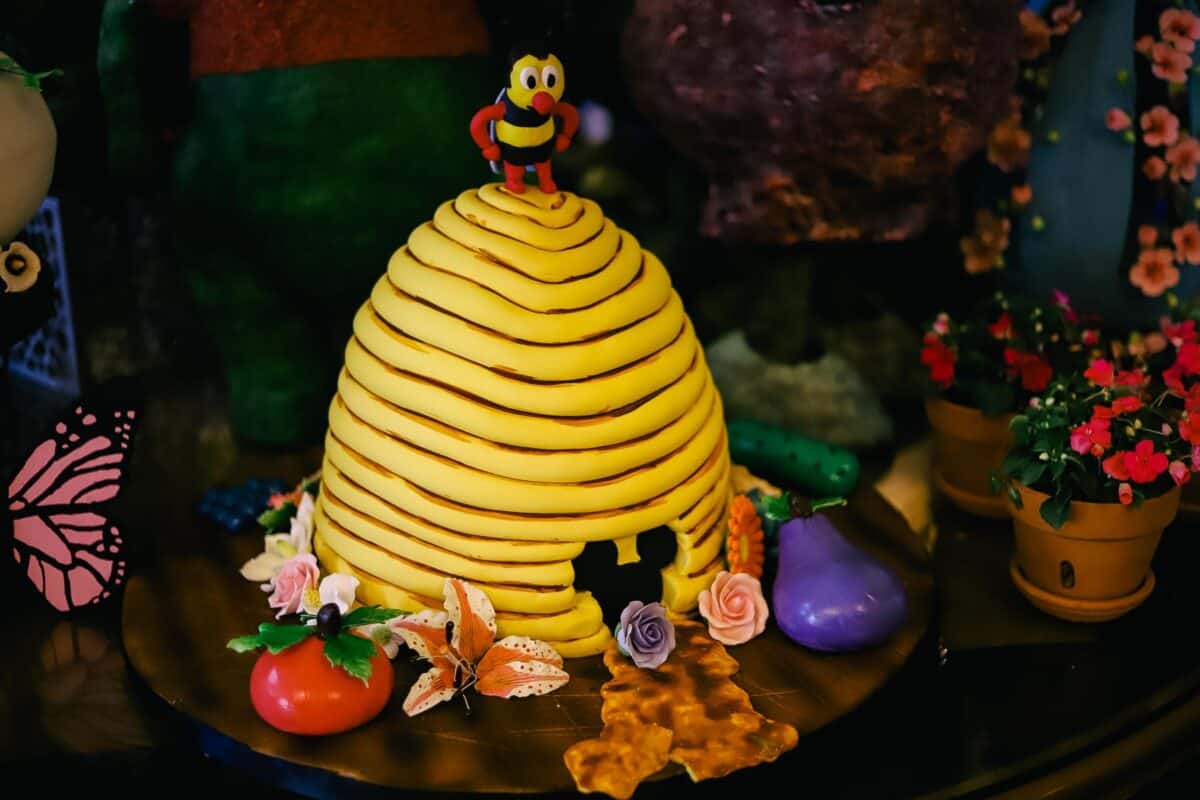 Daisy Duck waves to guests as they enter the Beach Club. I don't know about you, but I would love to know what went into making these outstanding eggs.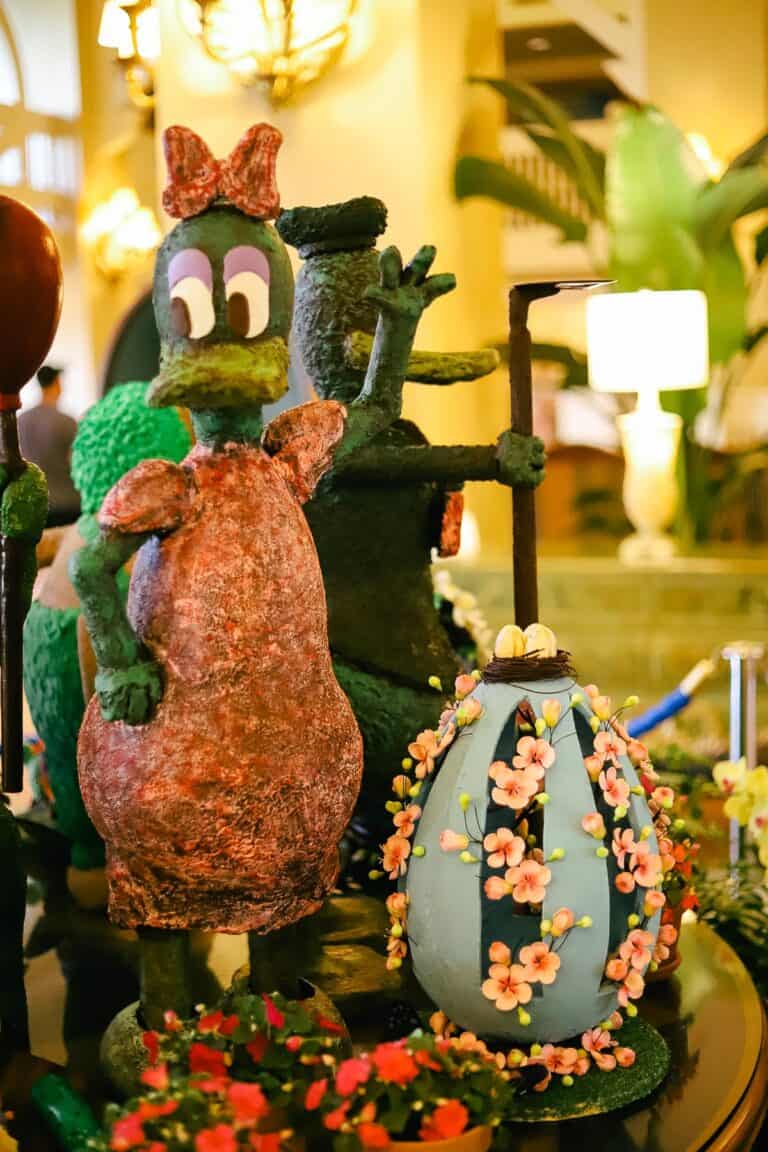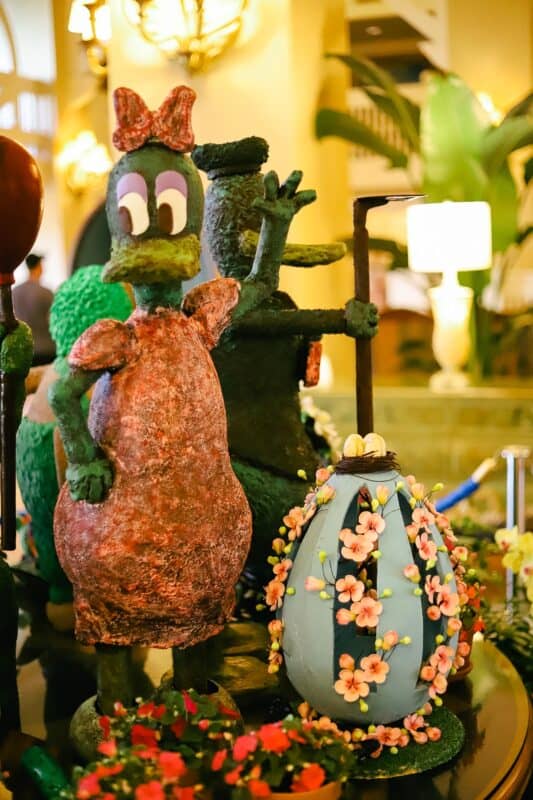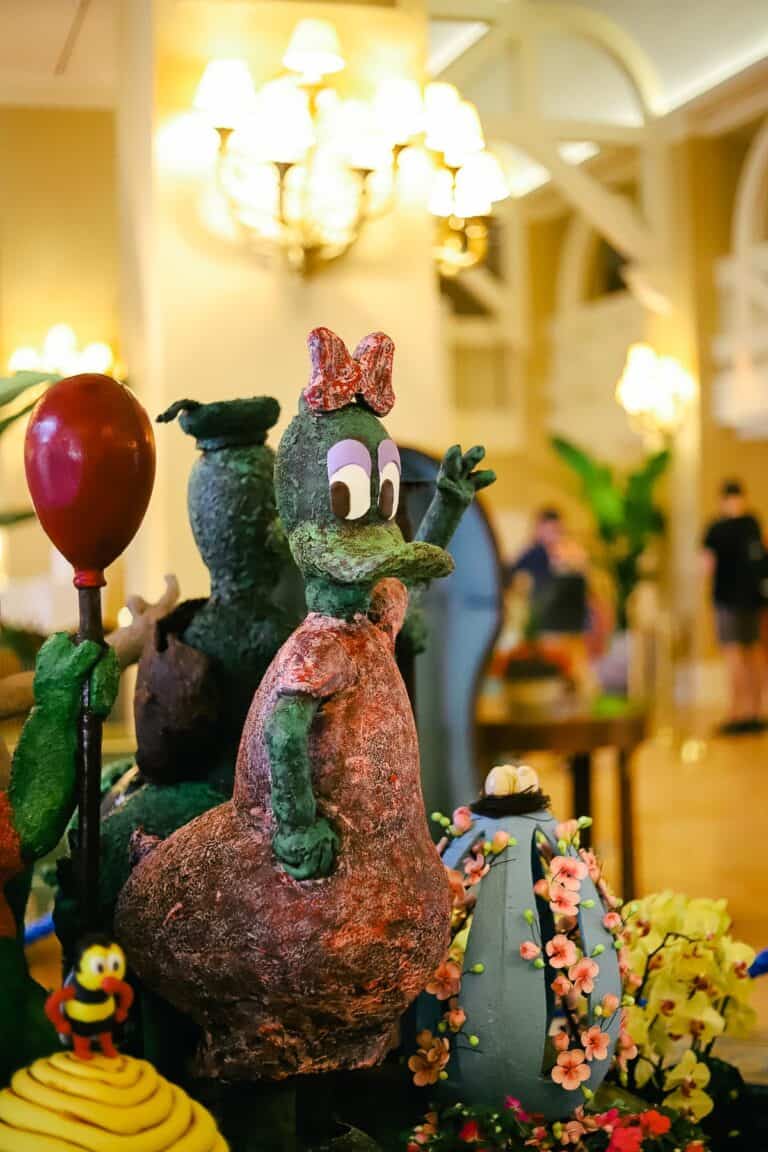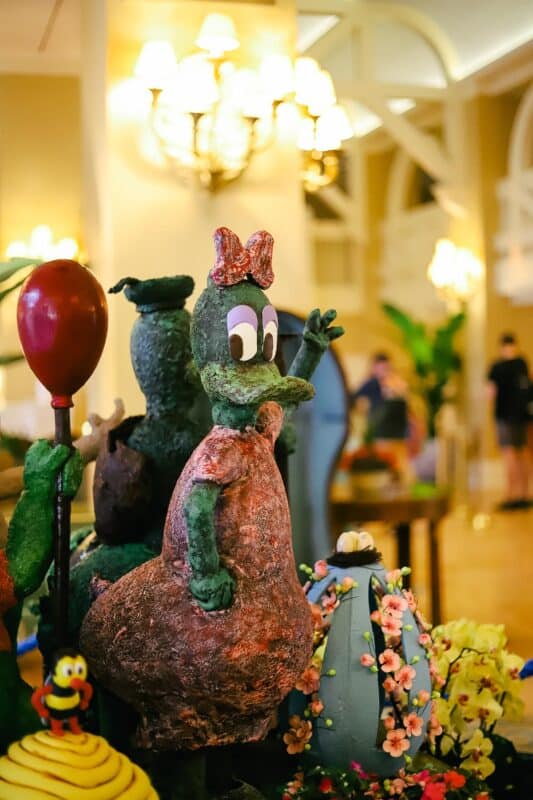 A traditional egg features signs of Spring and a few robin's eggs.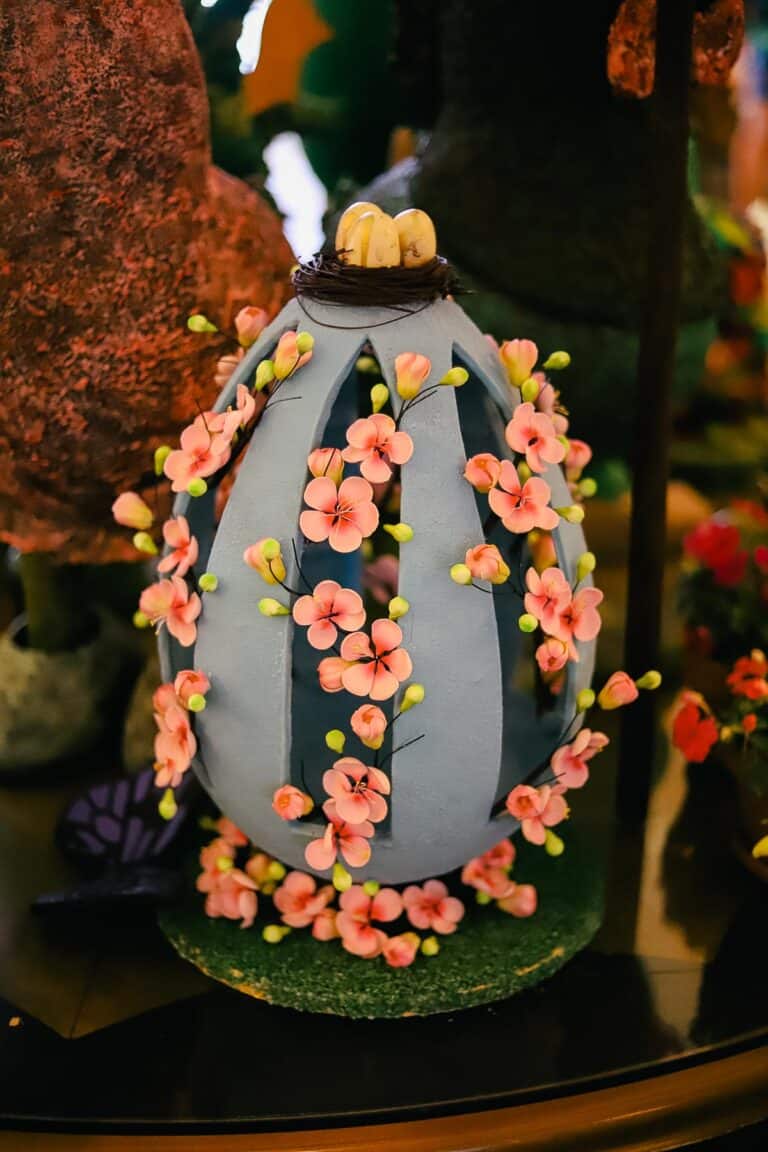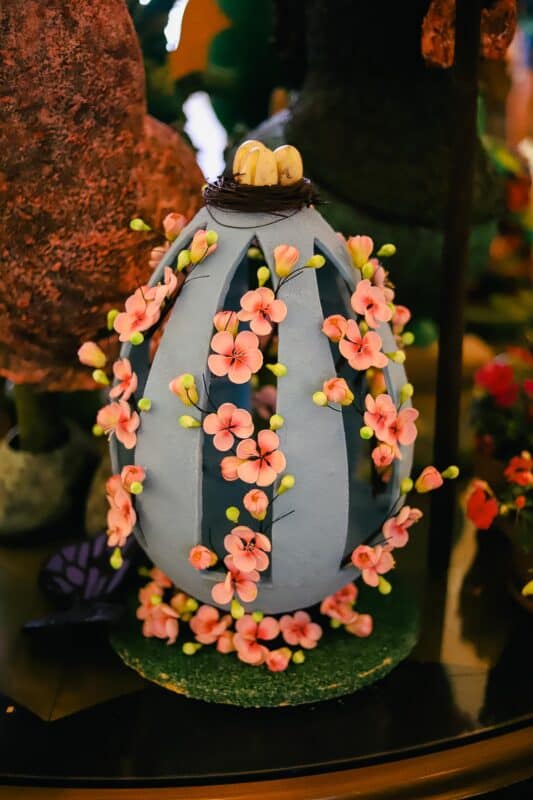 Donald Duck is busy in the garden with his landscaping gear.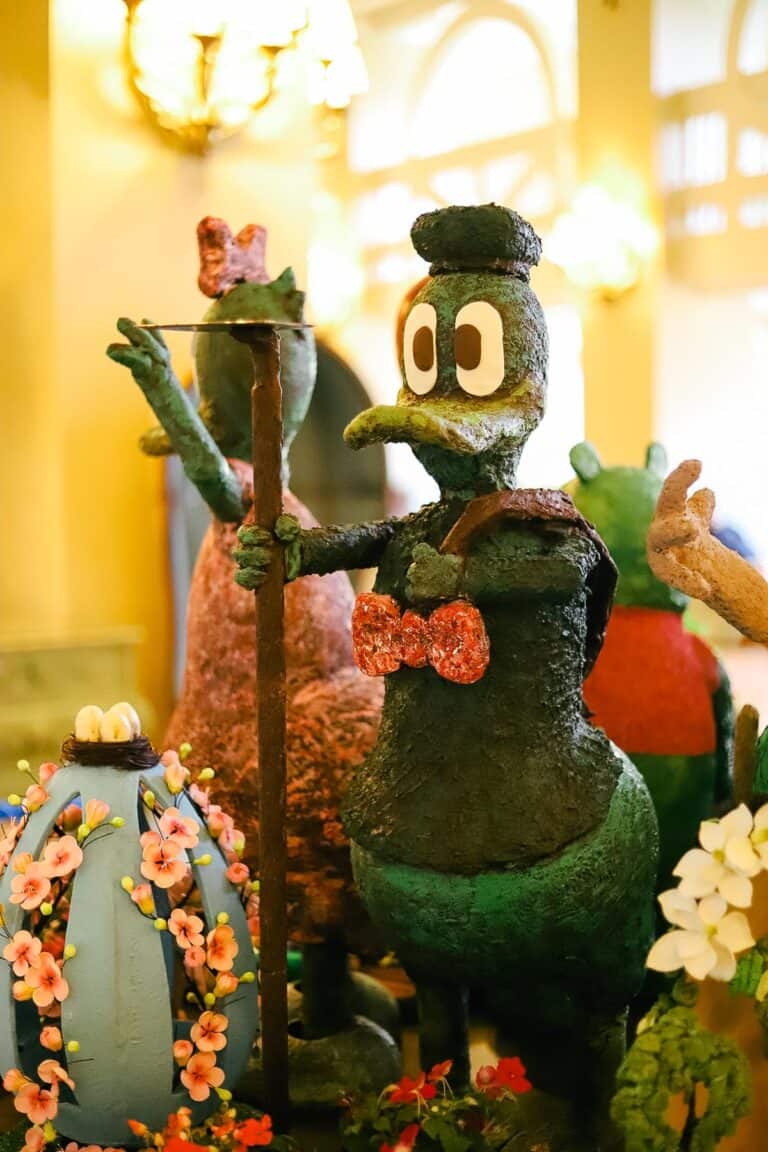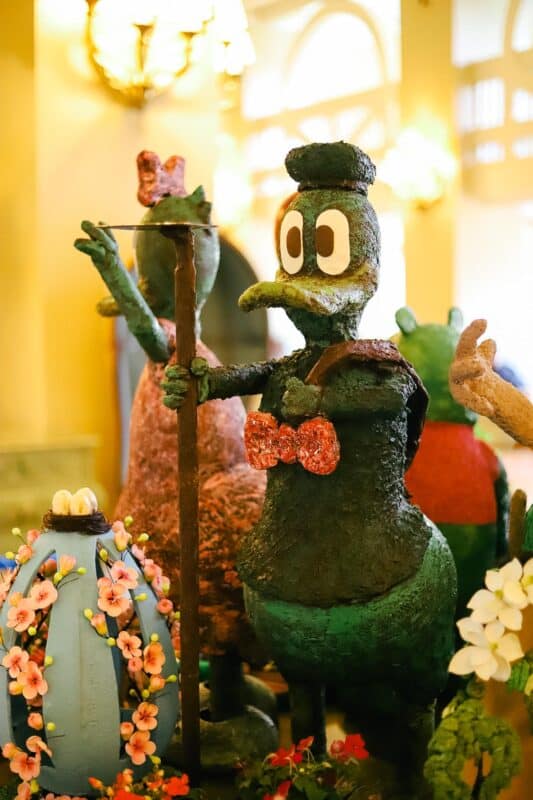 We see a few more creations as we move around the Easter egg display. This one represents Tiana, one of the new topiaries at this year's festival.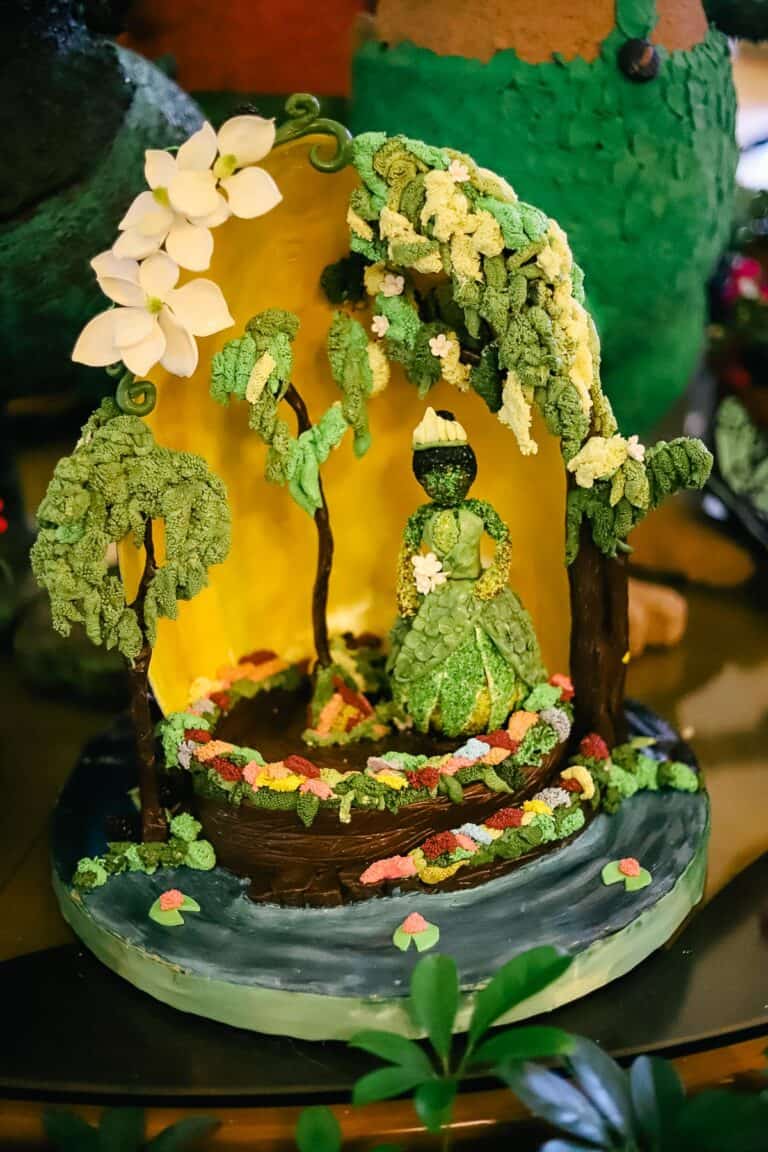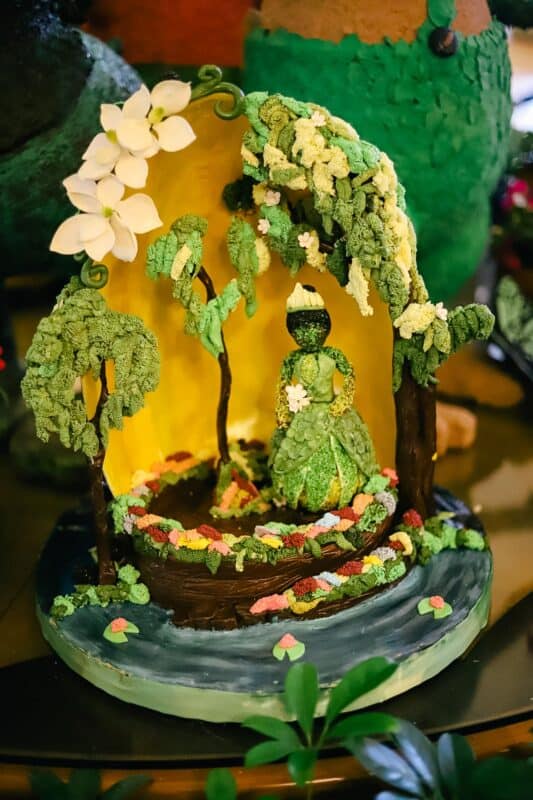 Then we have Isabela Madrigal from Encanto. She and her siblings make up the front entrance of this year's display. In addition, we saw other Isabela eggs at the Grand Floridian and Contemporary this year.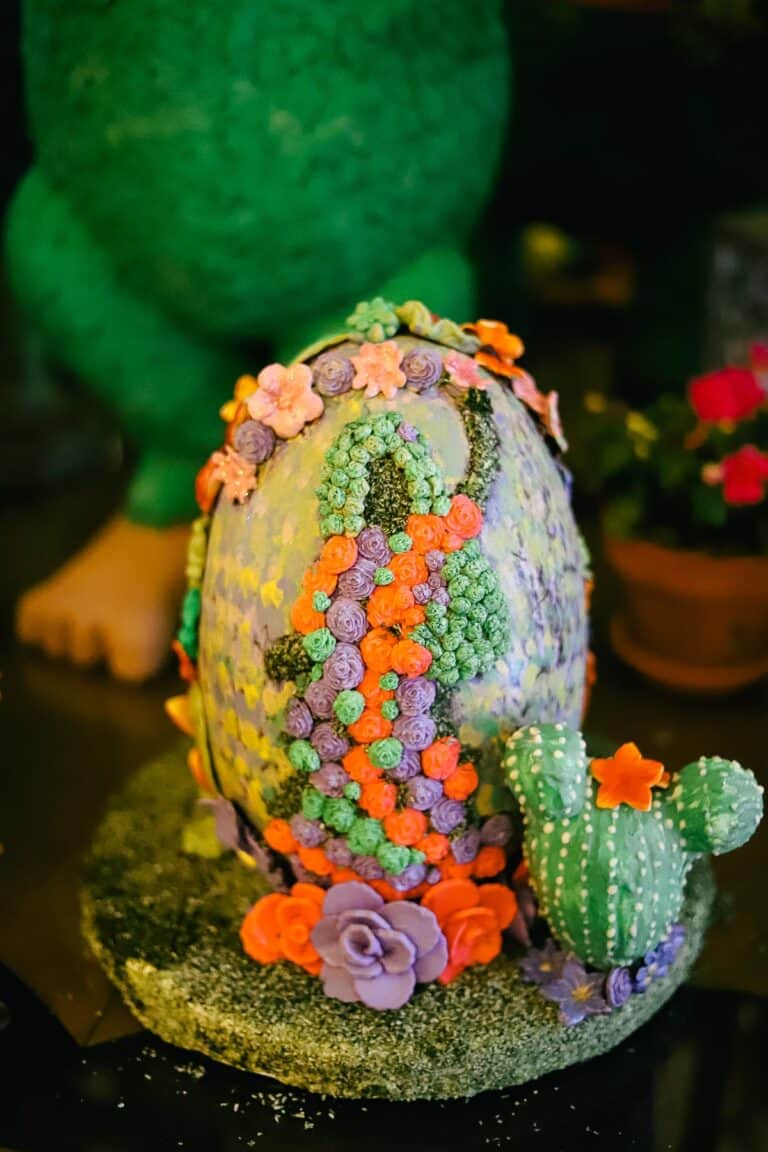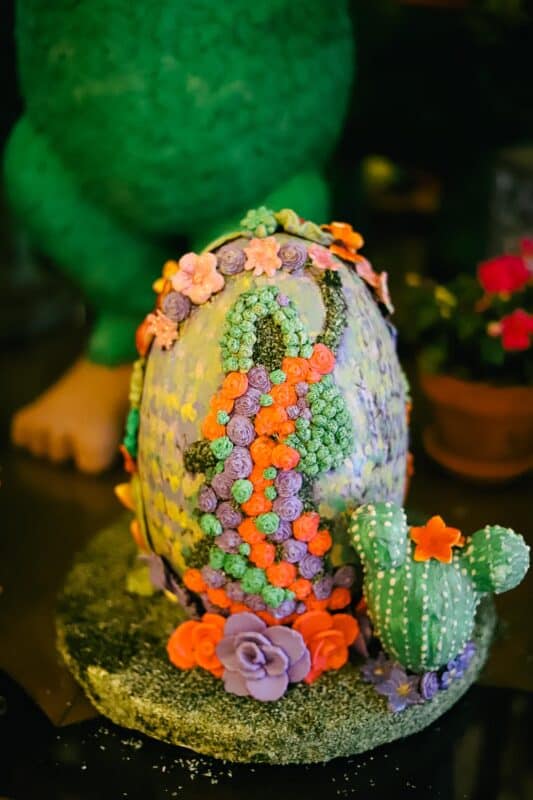 Lastly, we have an egg shaped like the Troll topiary in Epcot's Norway Pavilion.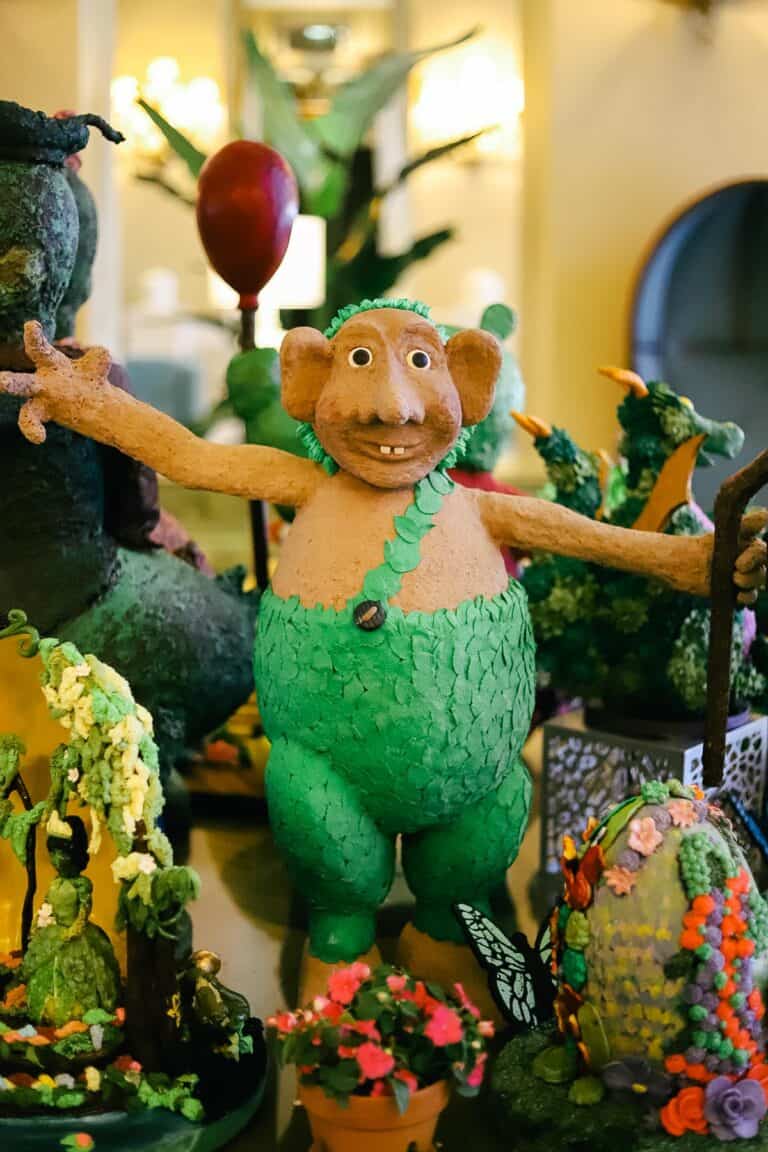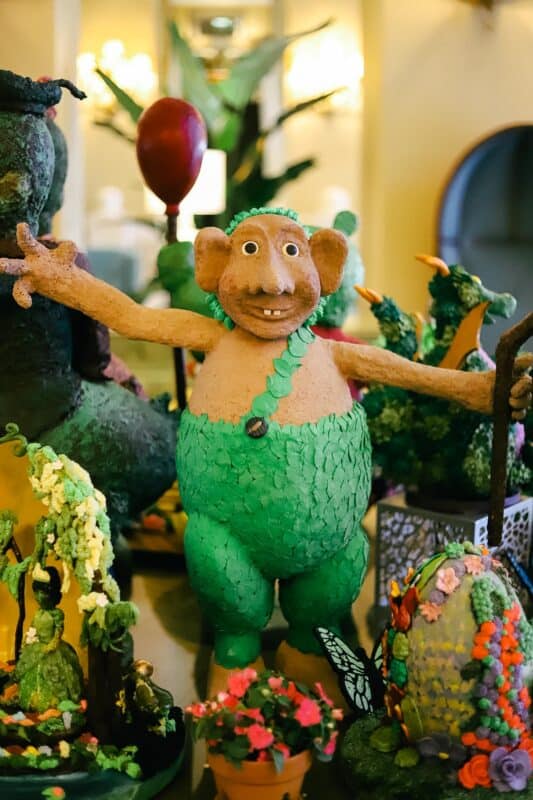 Potted plants, flowers, and orchids surround the display.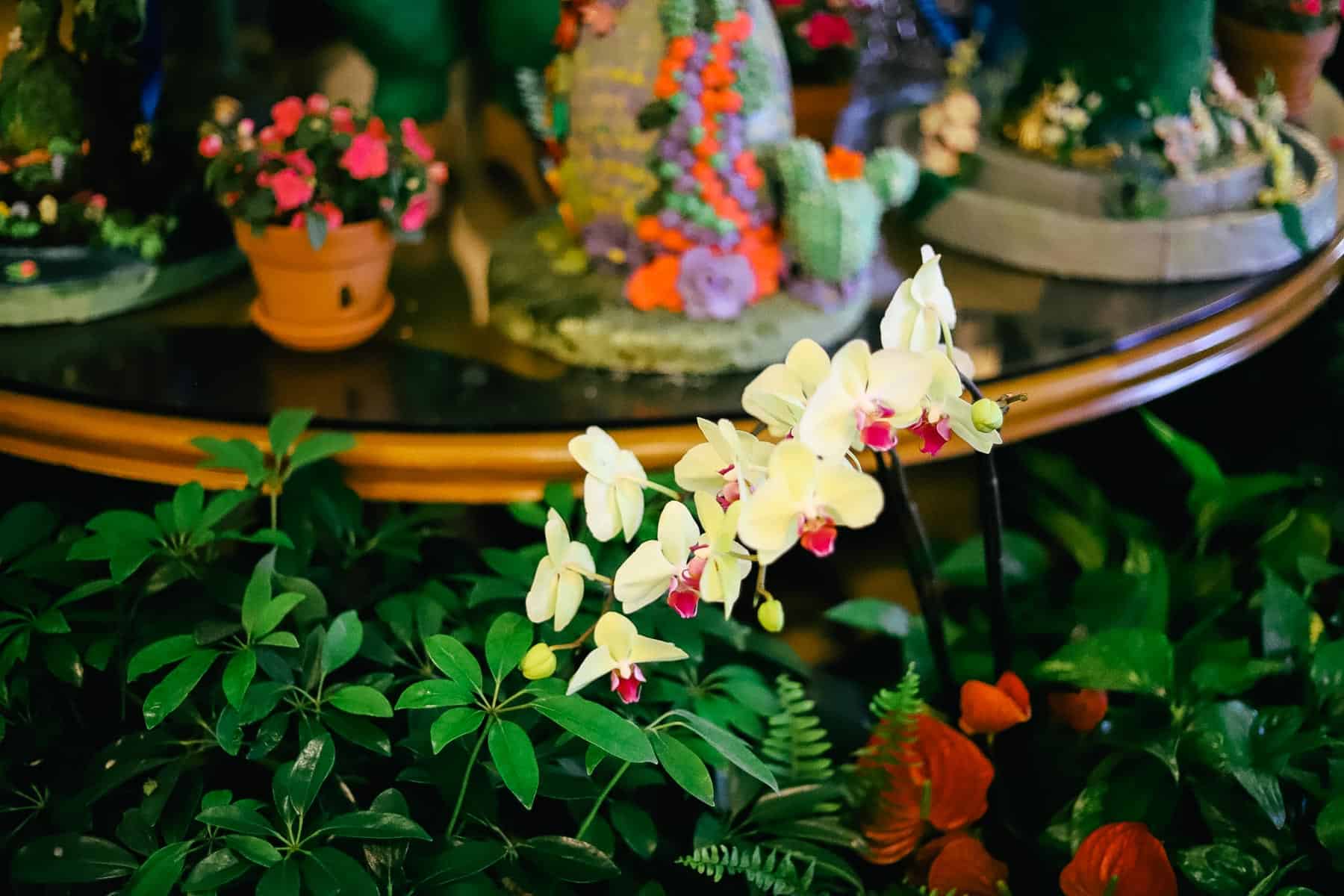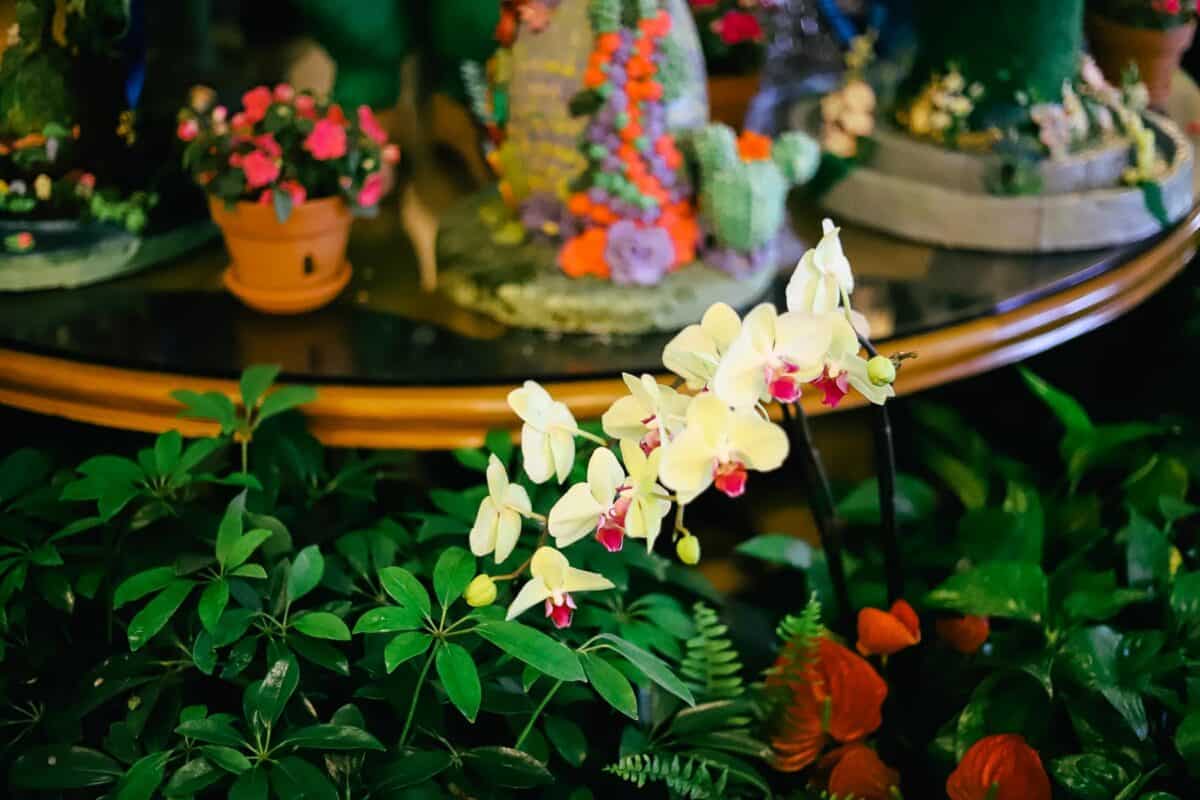 Overall, the Easter egg display at Disney's Beach Club was fun, and the theming was perfect for the resort!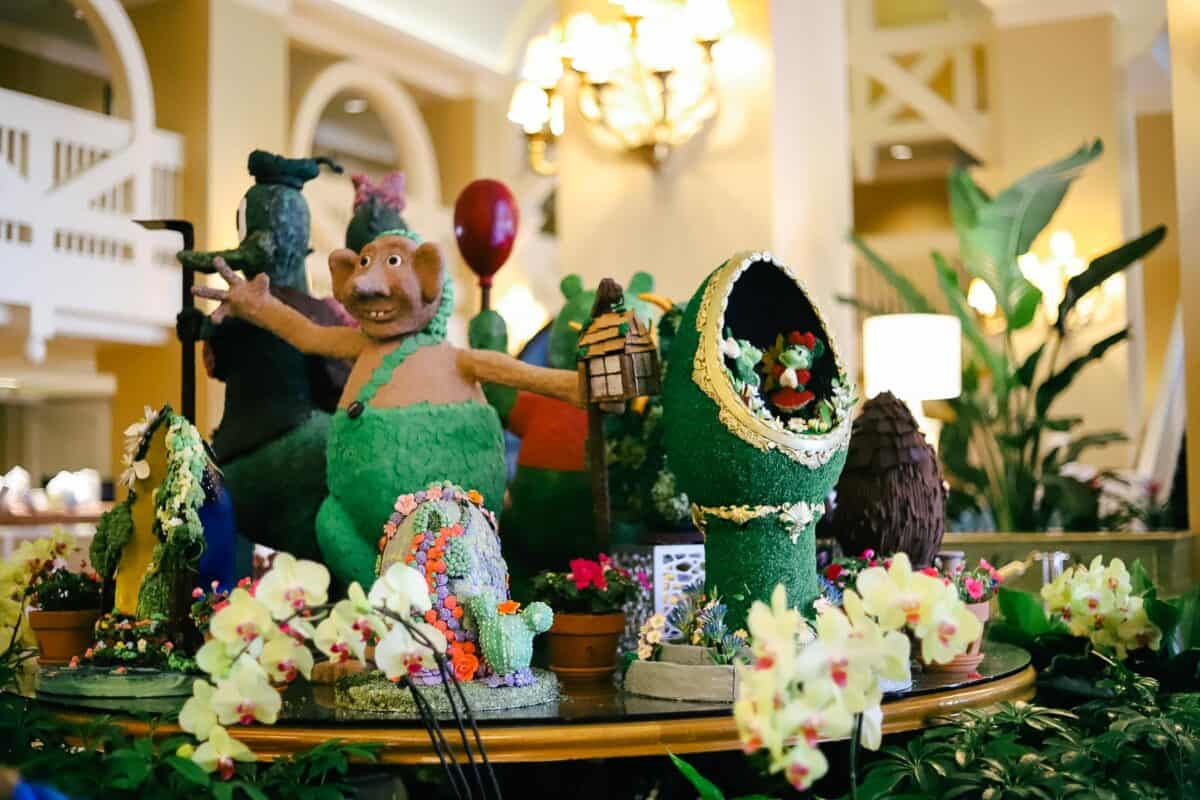 It's always a joy to see these unique traditions. They are part of what makes Walt Disney World Resorts stand out from other hotels.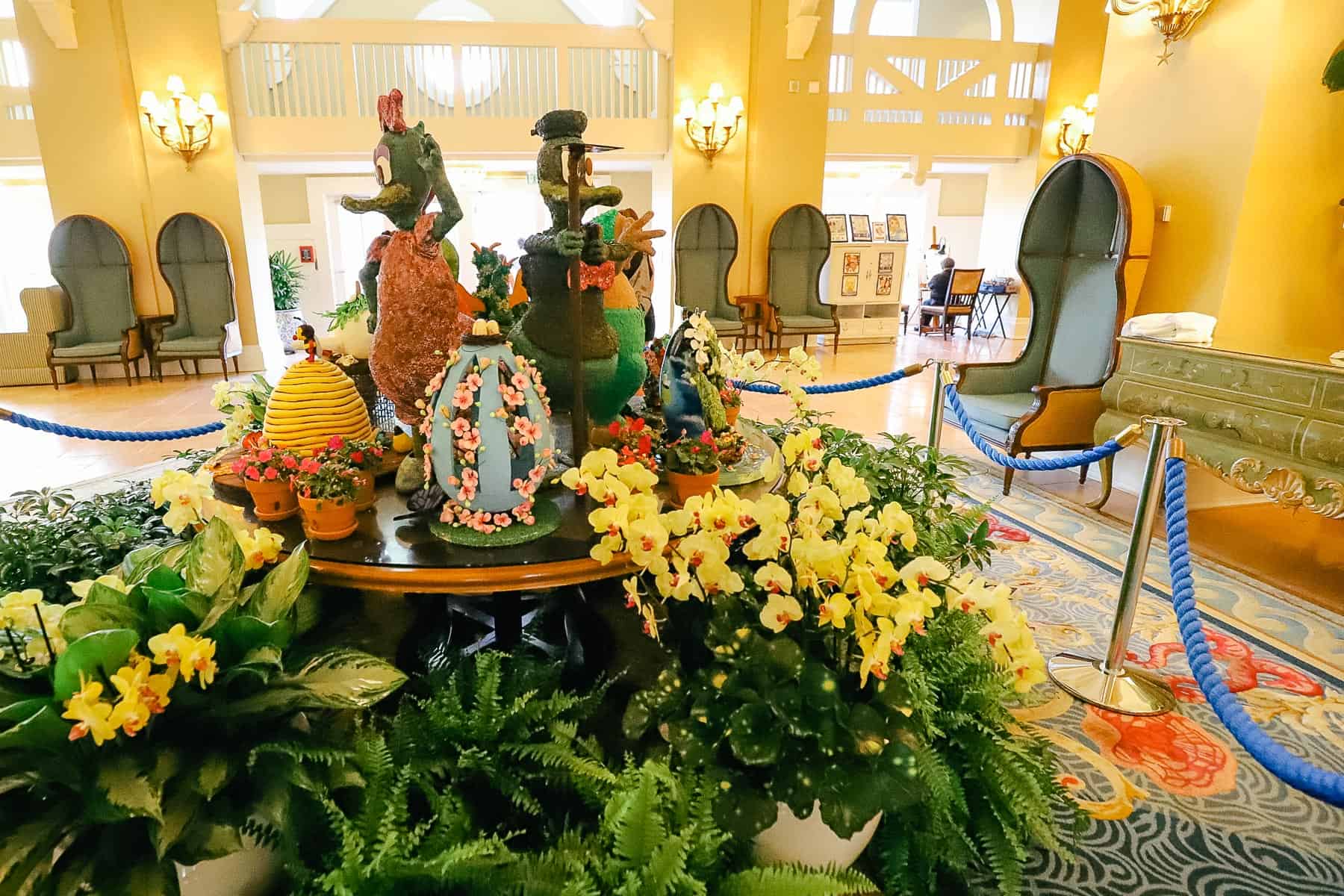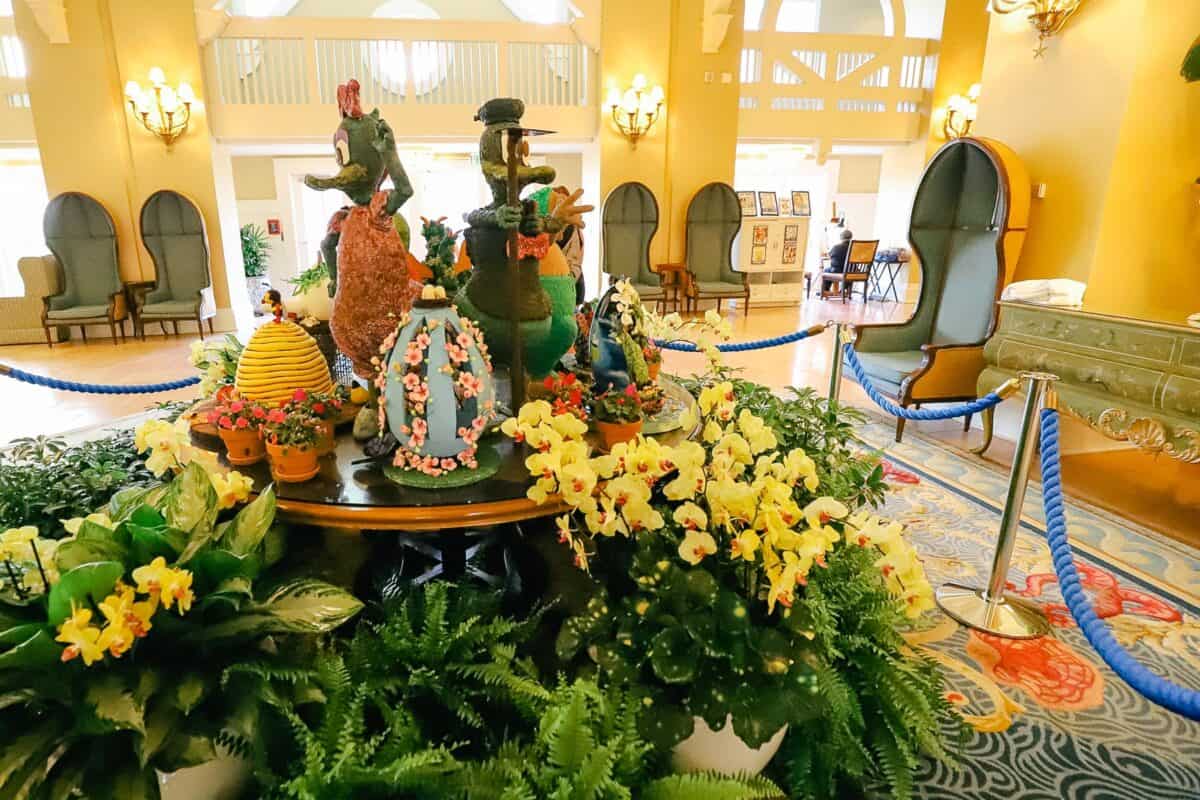 Additionally, several Easter treats are available at the nearby Beach Club Marketplace. For example, we saw these Donald and Daisy Duck chocolate eggs. Aren't they cute?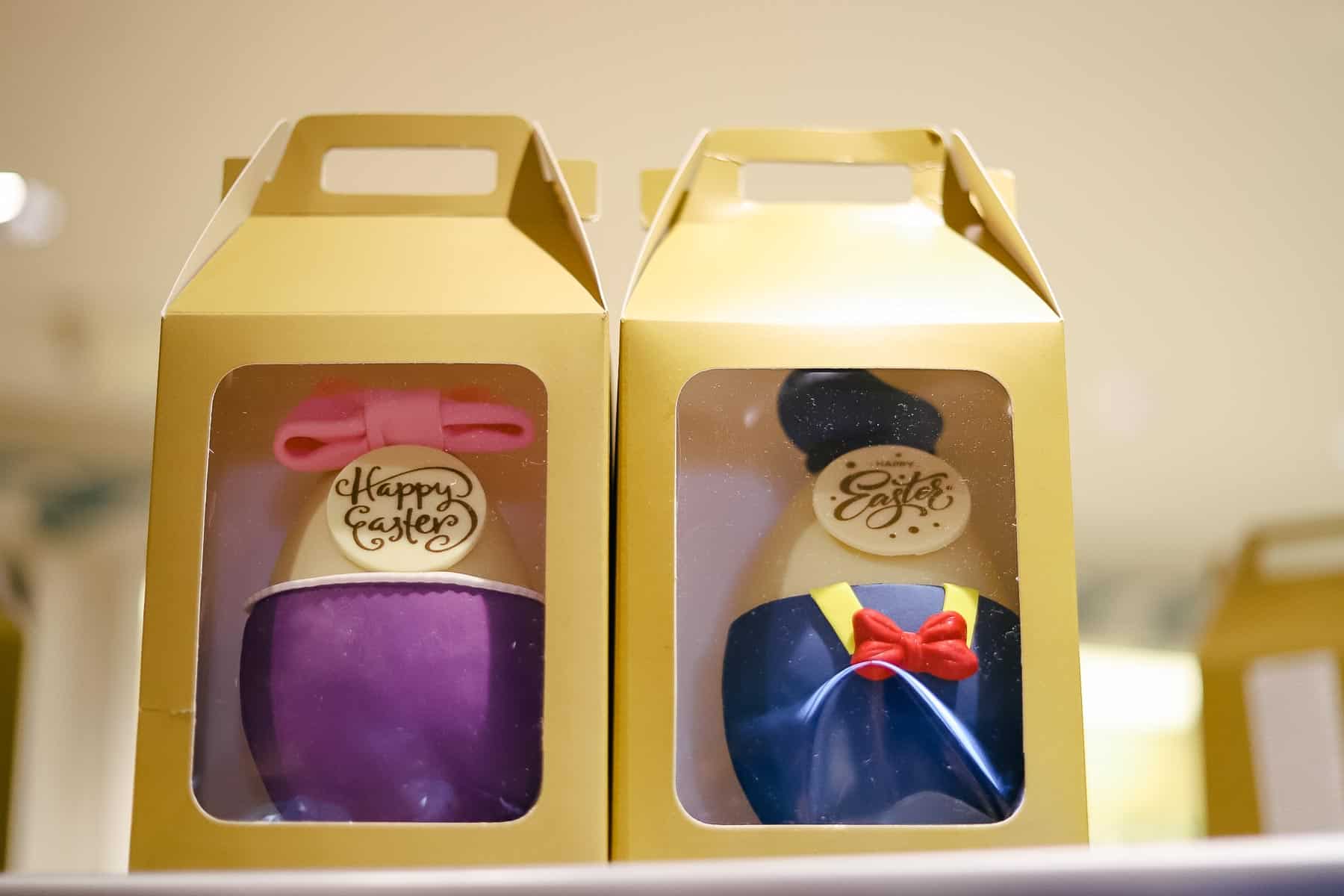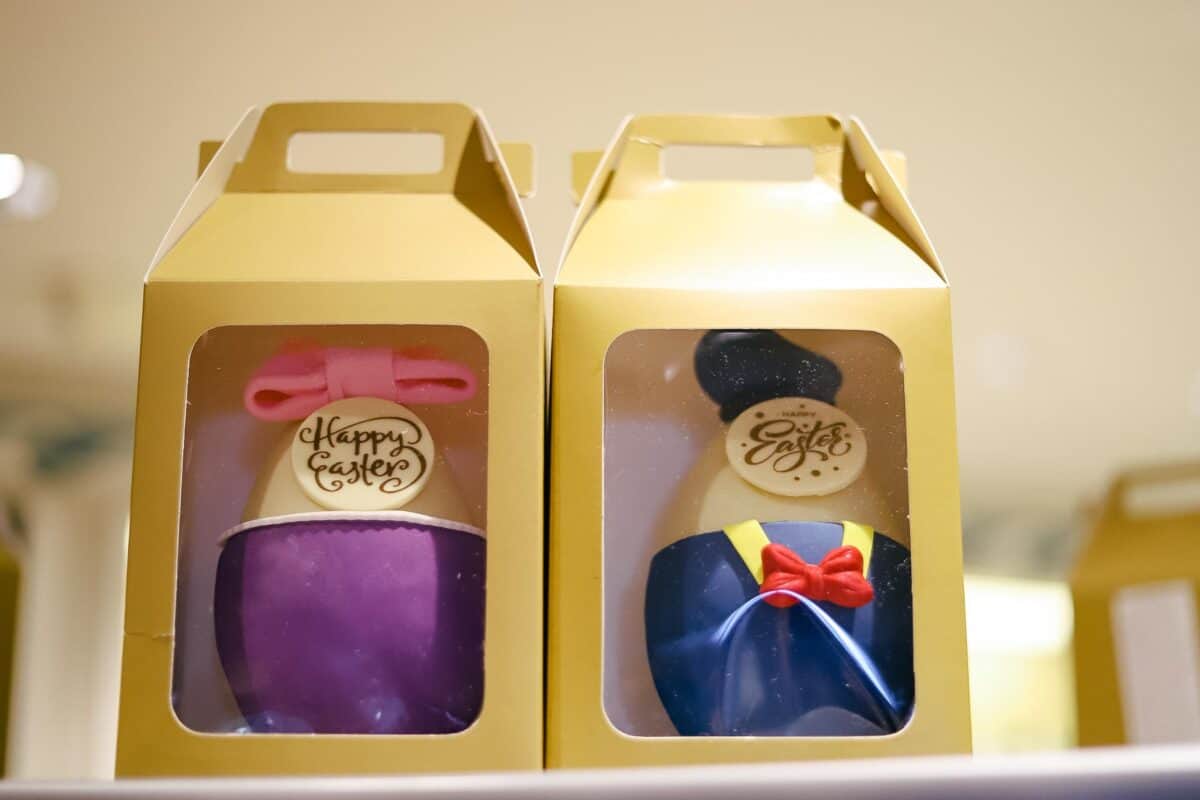 We hope you enjoyed this photo tour of the 2023 Easter eggs at Disney's Beach Club!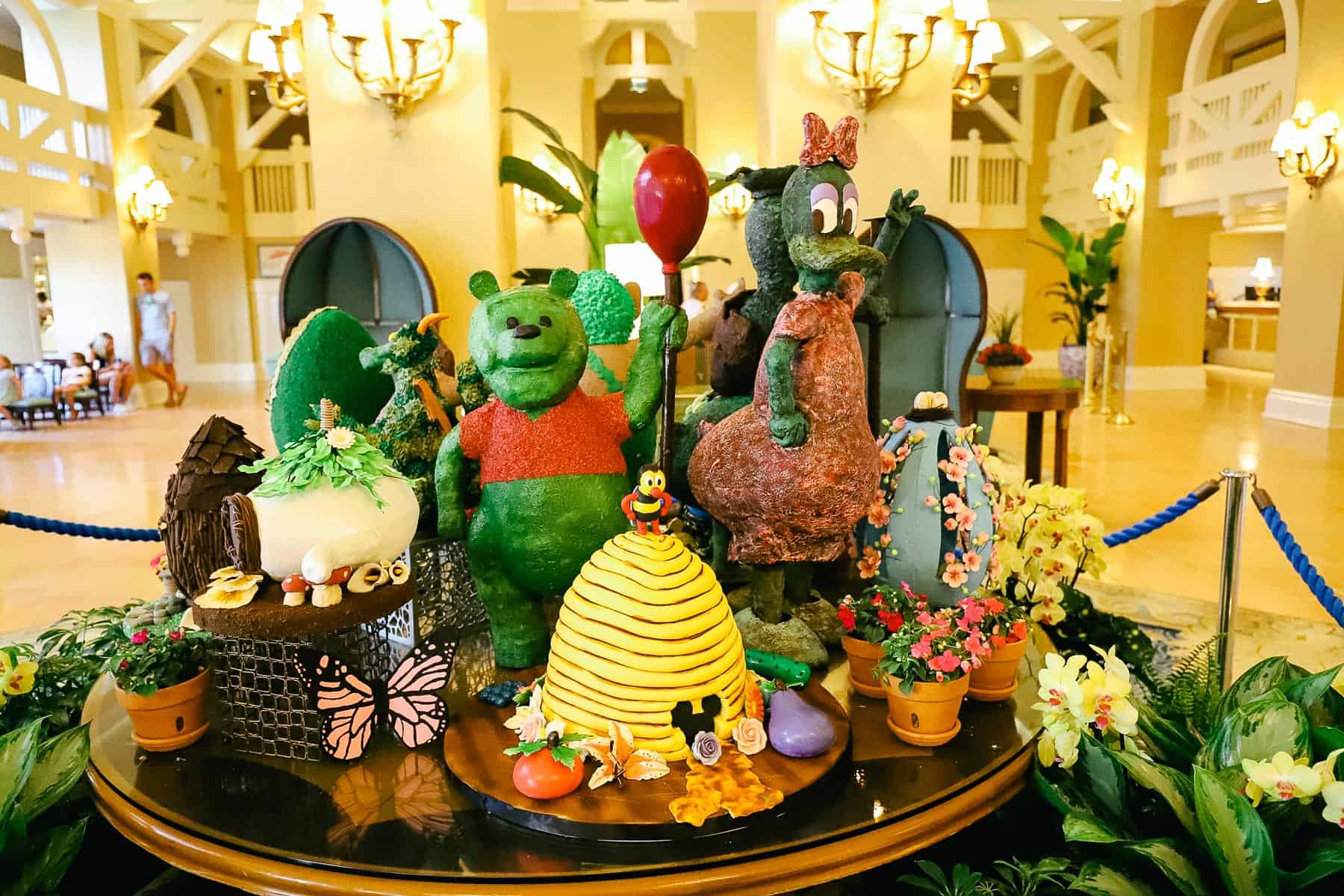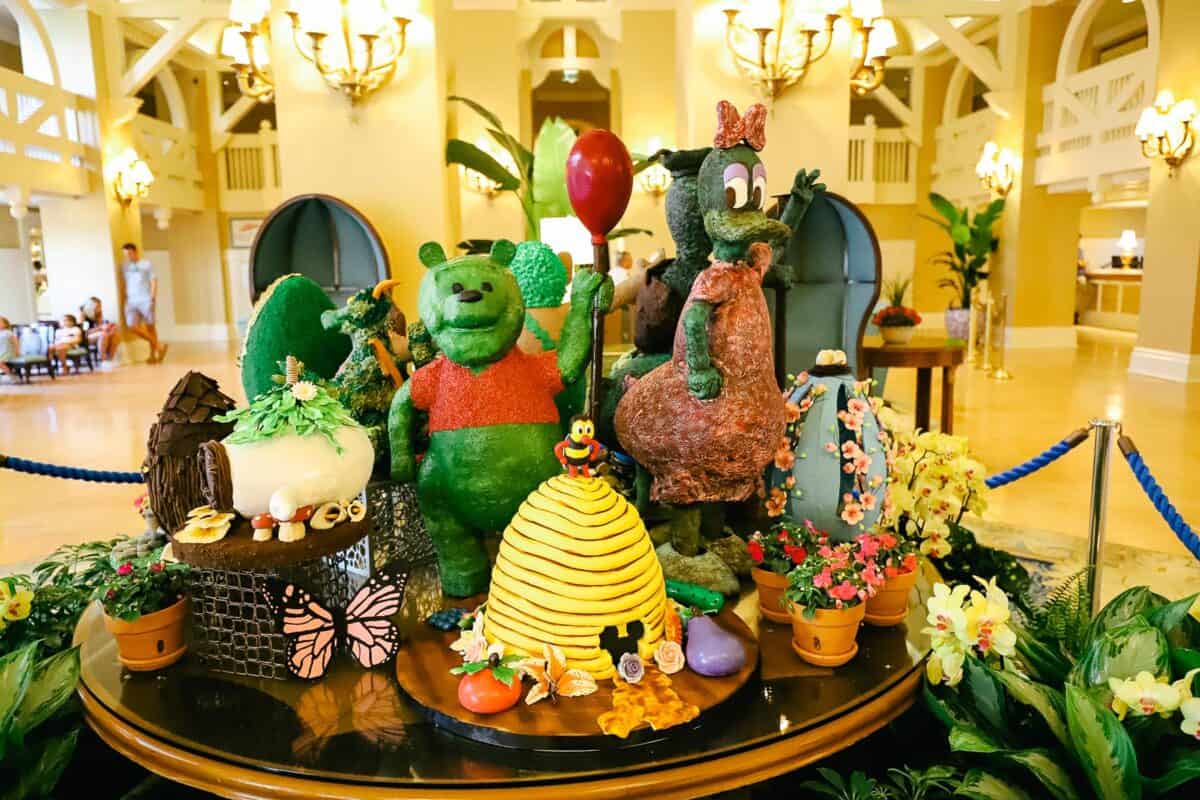 For more Easter egg displays at the Disney World Resorts, you might enjoy the following:
Or you might enjoy browsing this year's topiaries:
It's no secret that Disney's Beach Club is our personal favorite resort. For more information, all of our articles for the resort are listed in a guide.
In the Comments
What do you think of the Easter egg display at Disney's Beach Club? Are any of these eggs your favorite?