Ink and Paint Gift Shop at Disney's Art of Animation
The Ink and Paint Shop is the gift shop at Disney's Art of Animation Resort. Below, we'll take an updated photo tour of the gift shop. That way, if you plan a trip to the resort, you'll know what kind of merchandise to expect.
Art of Animation's Ink and Paint Shop is next to Animation Hall, the resort's lobby. It has three entrances: one at the lobby, another from Landscape of Flavors, and an exterior entrance from the bus stop. Because of its central location, you'll likely walk through the gift shop multiple times during your stay.
Like other value resorts at Disney World, this large gift shop offers plenty of merchandise. It also has a decent selection of merchandise, including children's apparel, which is sometimes difficult to find.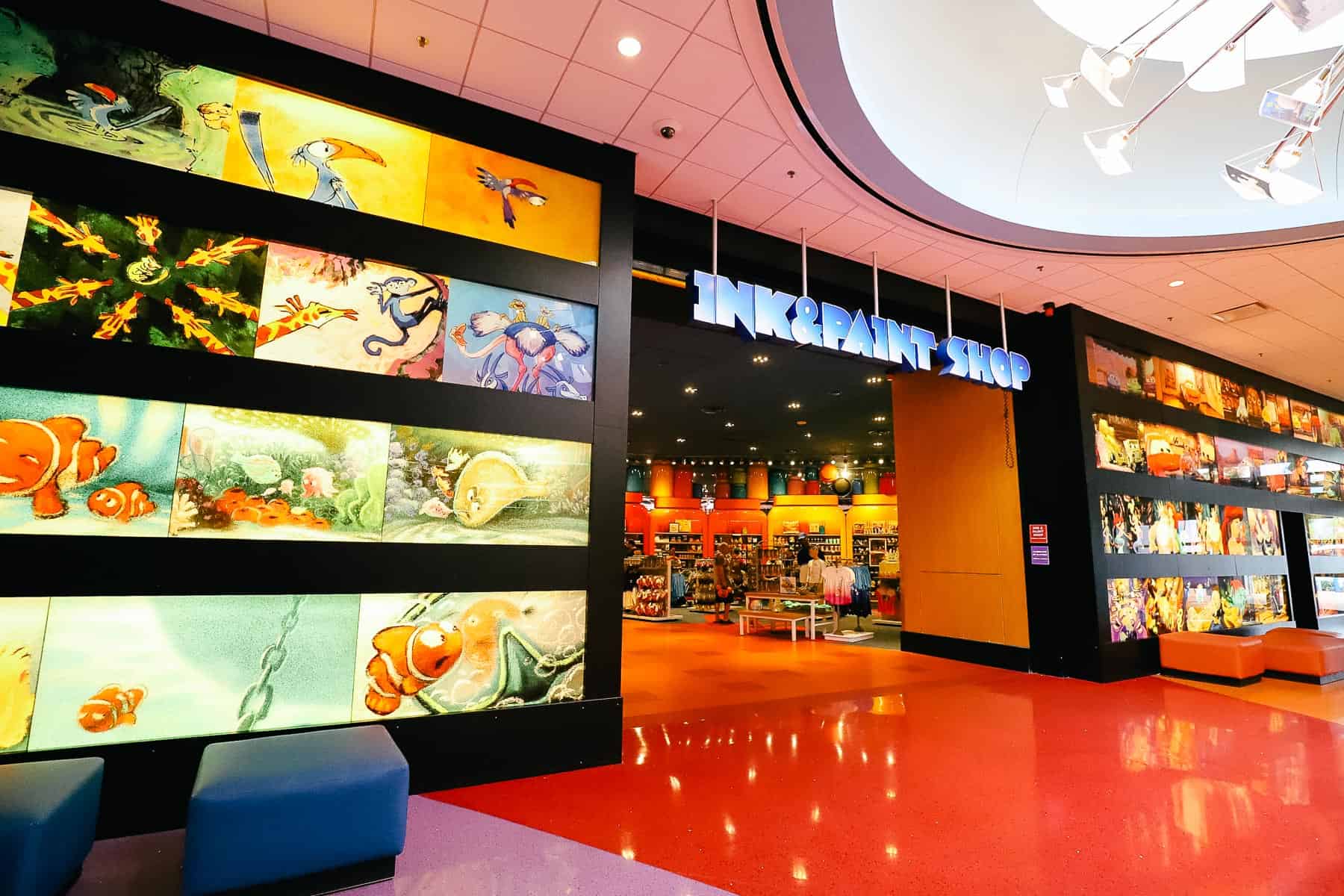 Toward the center of the store, you'll find a display with resort-branded merchandise. Unfortunately, they didn't have as much on this visit as they did during our last stay.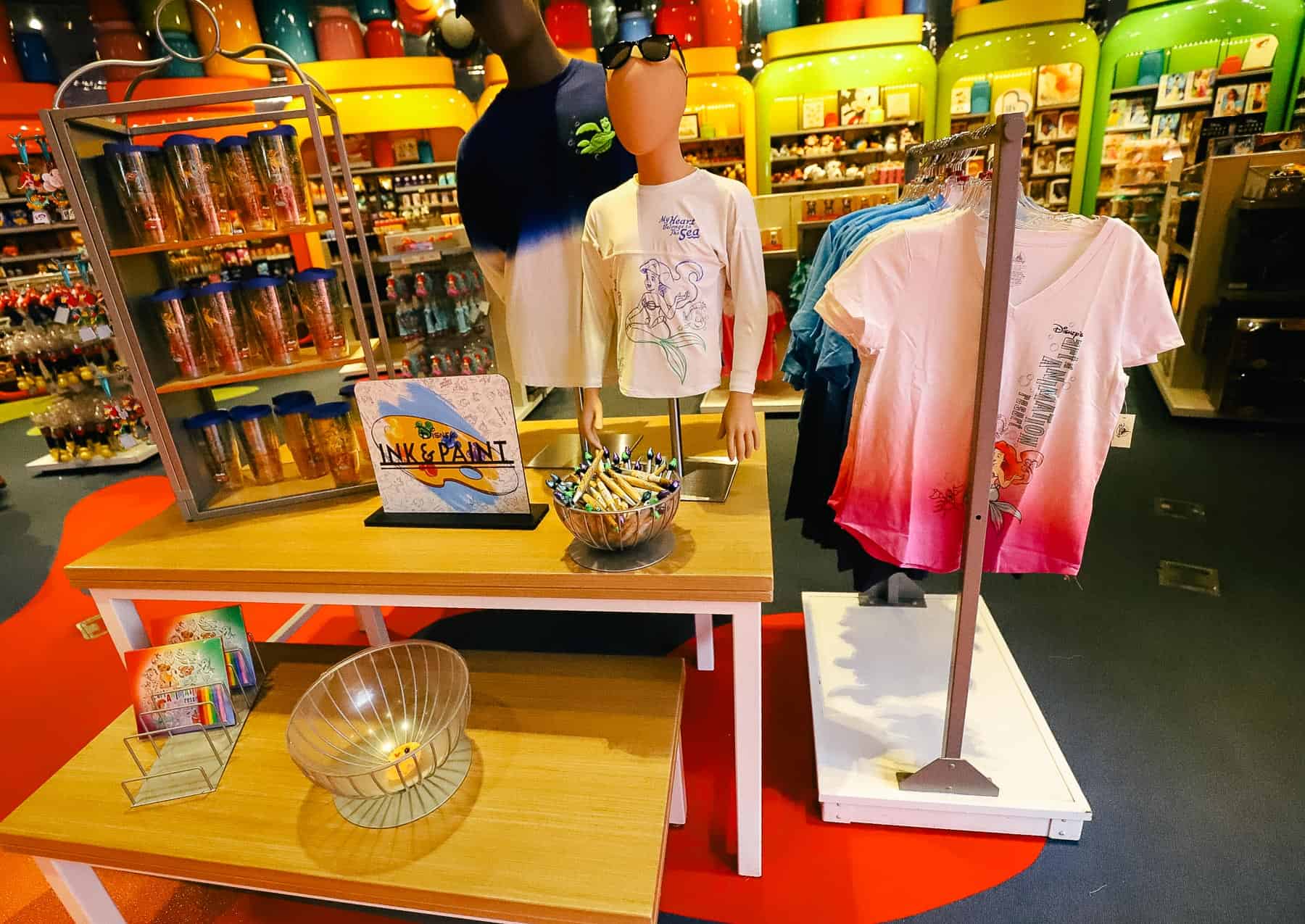 They had a cheerful t-shirt featuring Ariel from The Little Mermaid with the Art of Animation logo.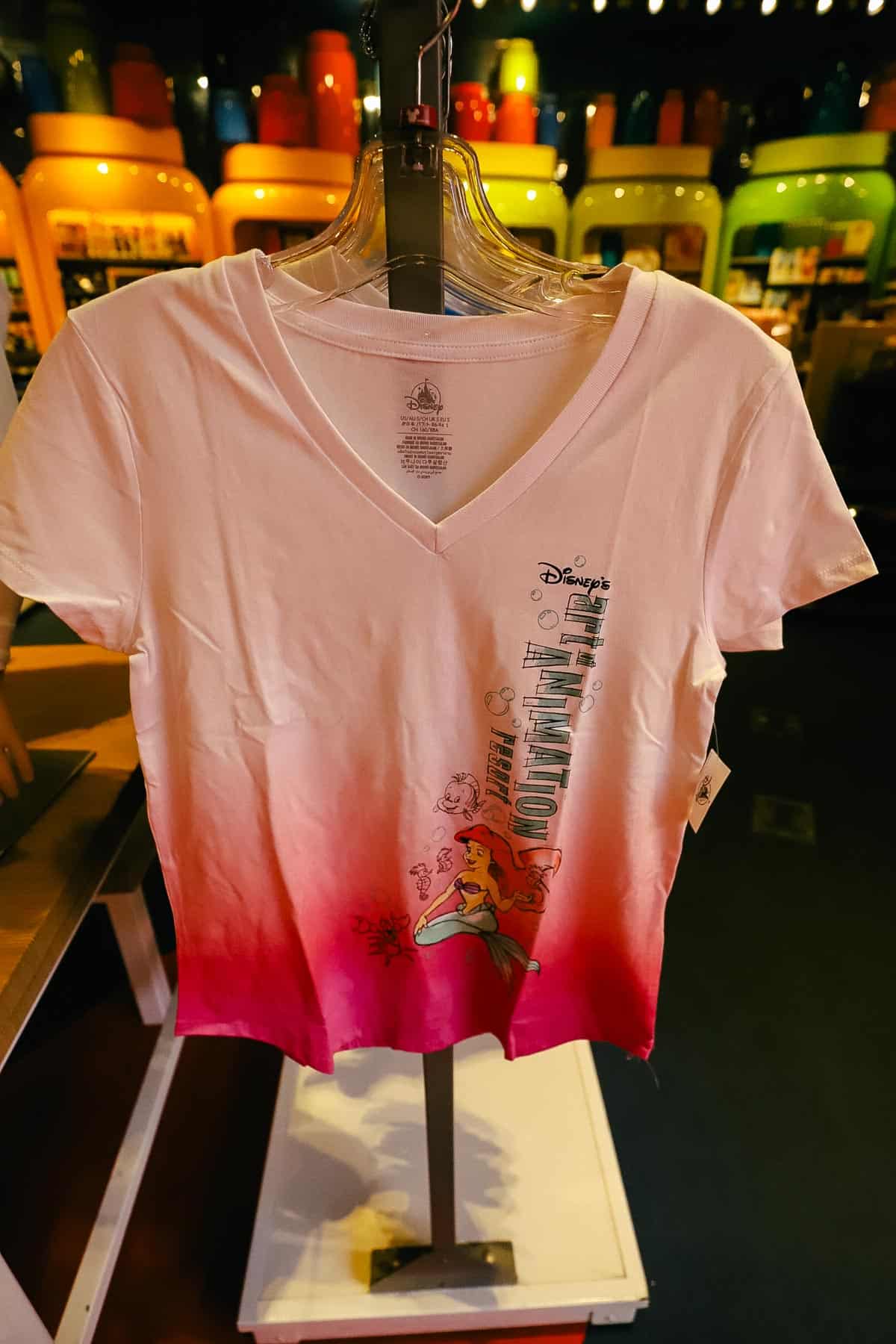 Here is a photo of the other resort-branded t-shirt. A spirit jersey was displayed on the mannequin. However, there weren't any available for sale on the rack.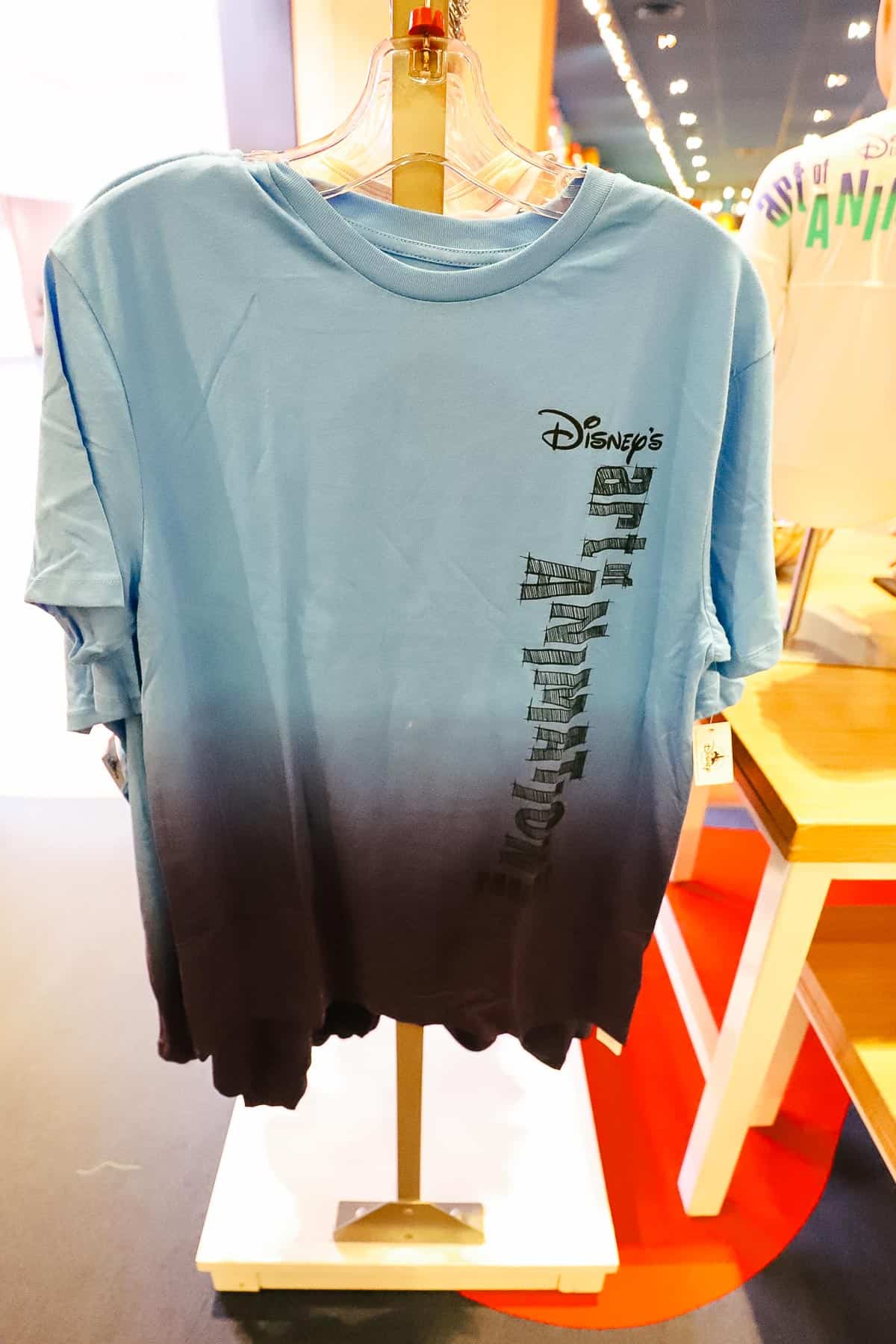 Another t-shirt featuring The Little Mermaid was available in children's sizes.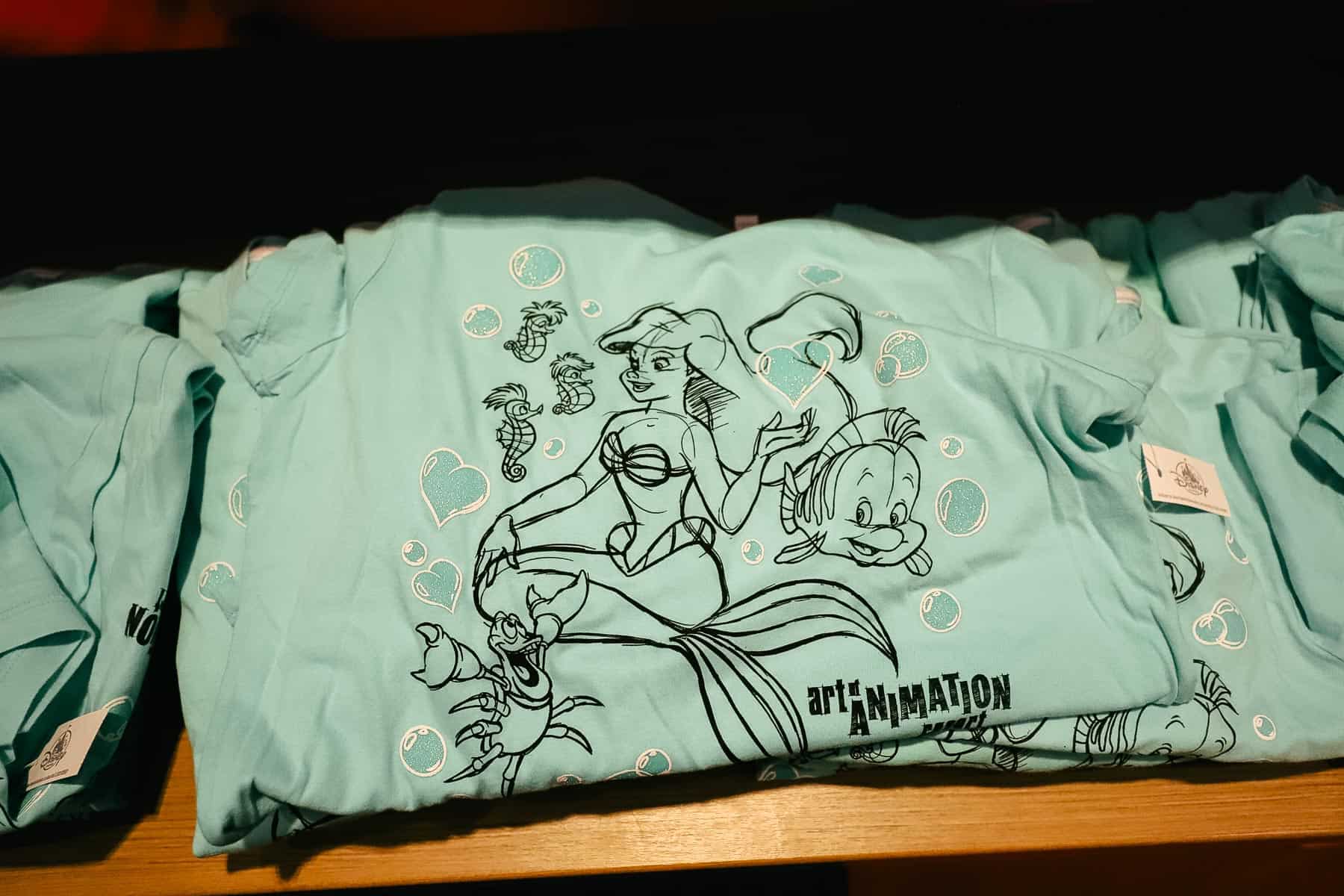 Below is a view of the front of the store, directly behind the resort-branded merchandise.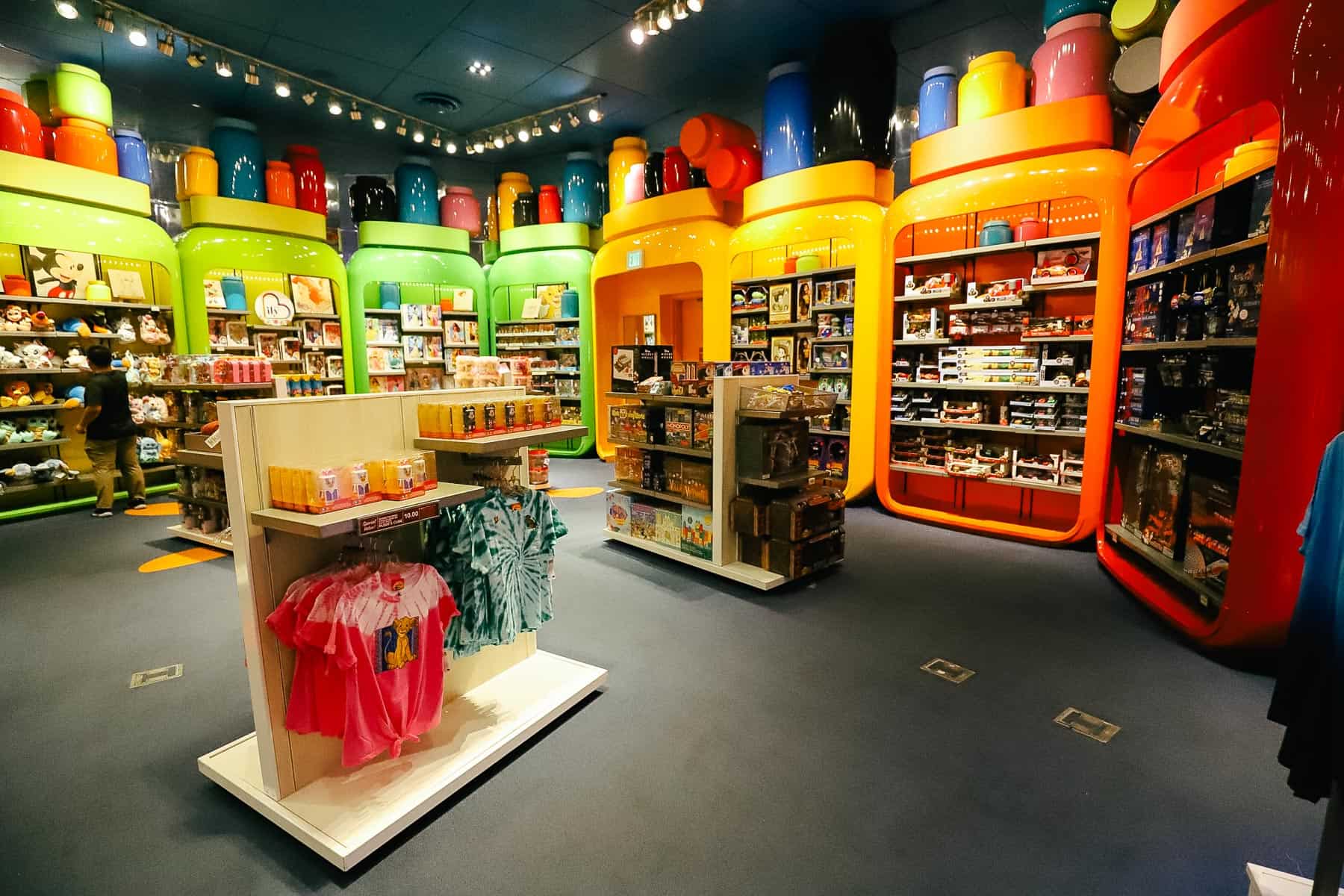 You can see the rest of the gift shop in the photo below—the double doors at the back lead to the resort's bus stop. You can take an immediate right here and walk into Landscape of Flavors, the resort's counter service. If you go left, you'll be in Animation Hall.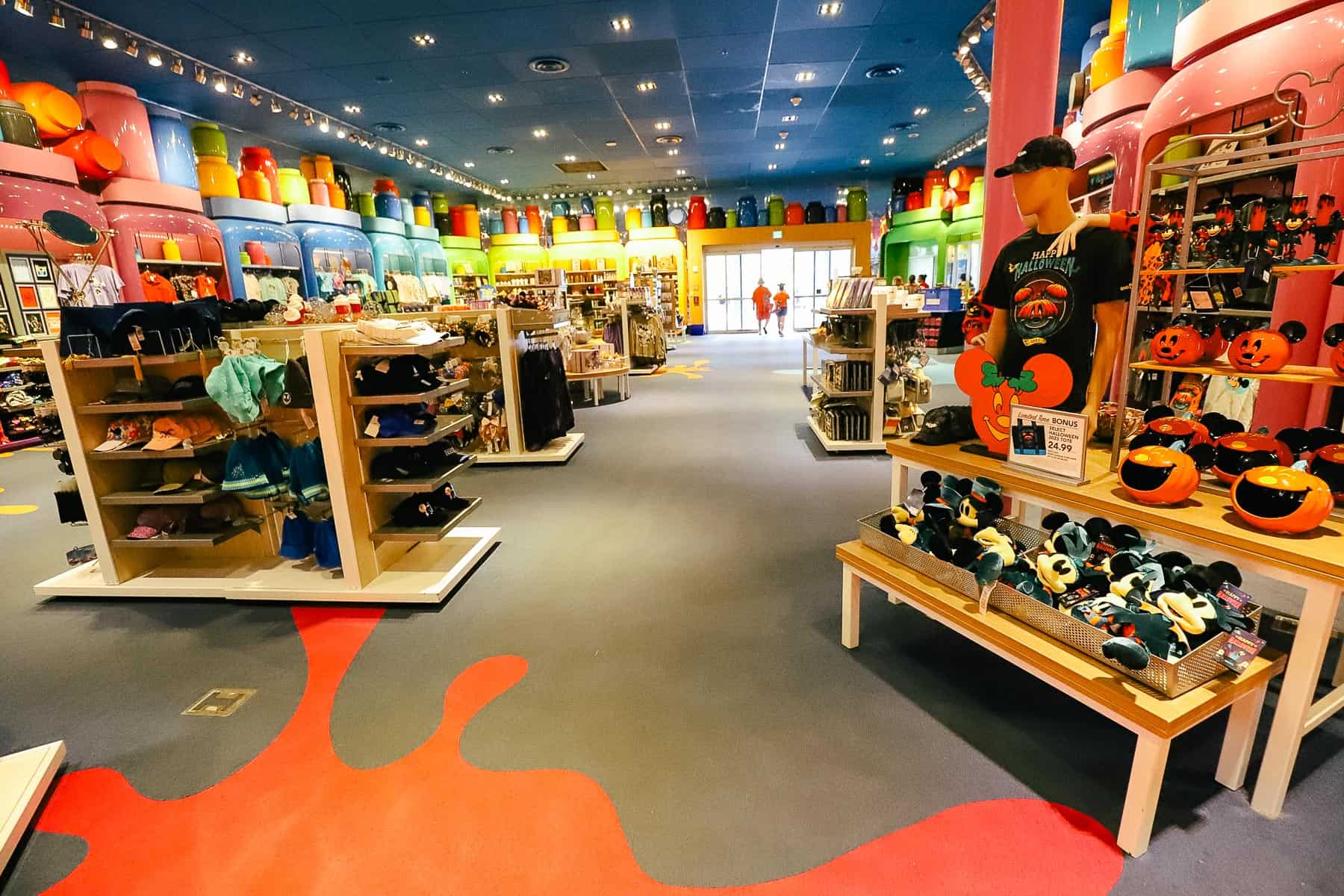 As you can see from the photos, Ink and Paint gift shop has tons of merchandise.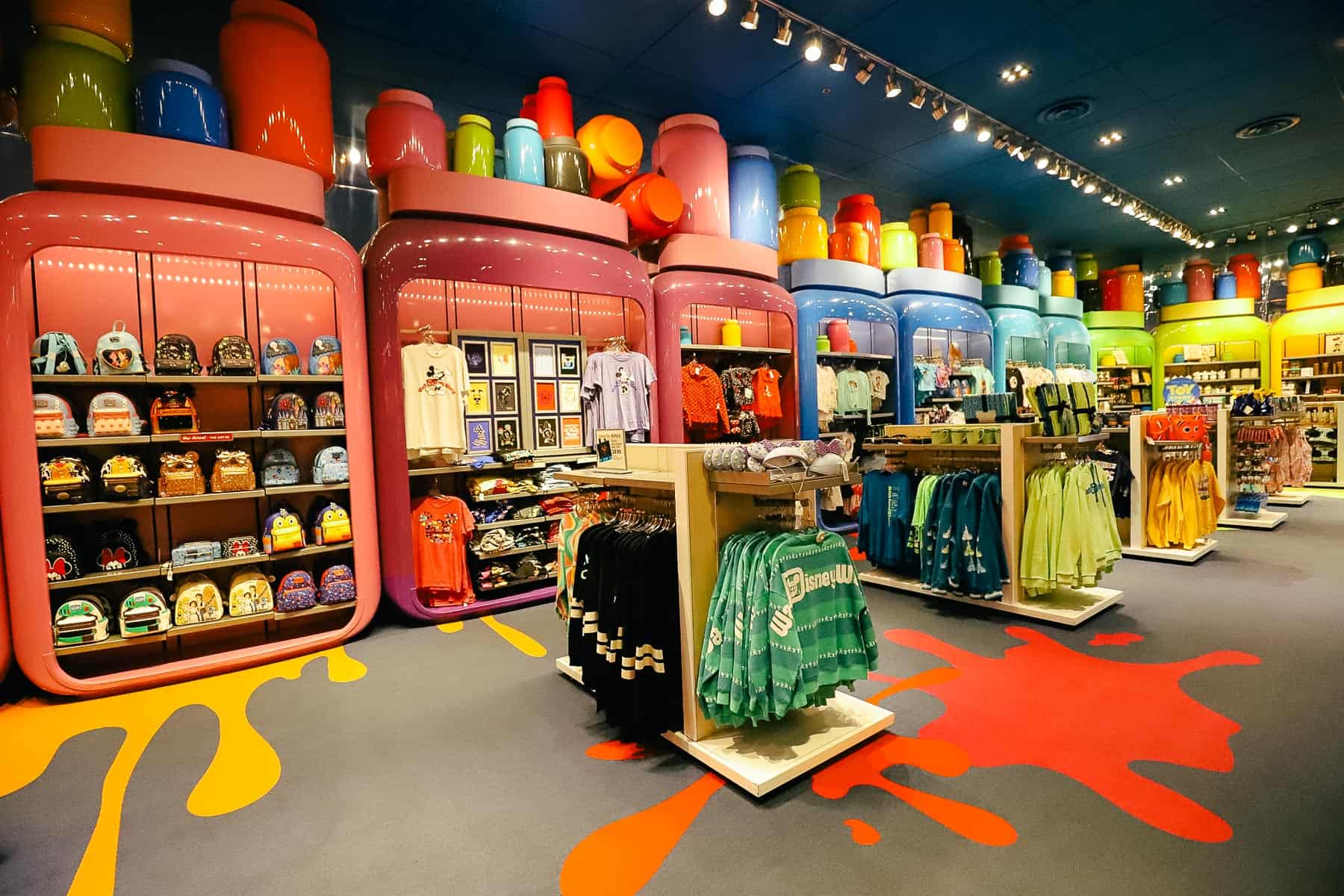 A variety of hats were available.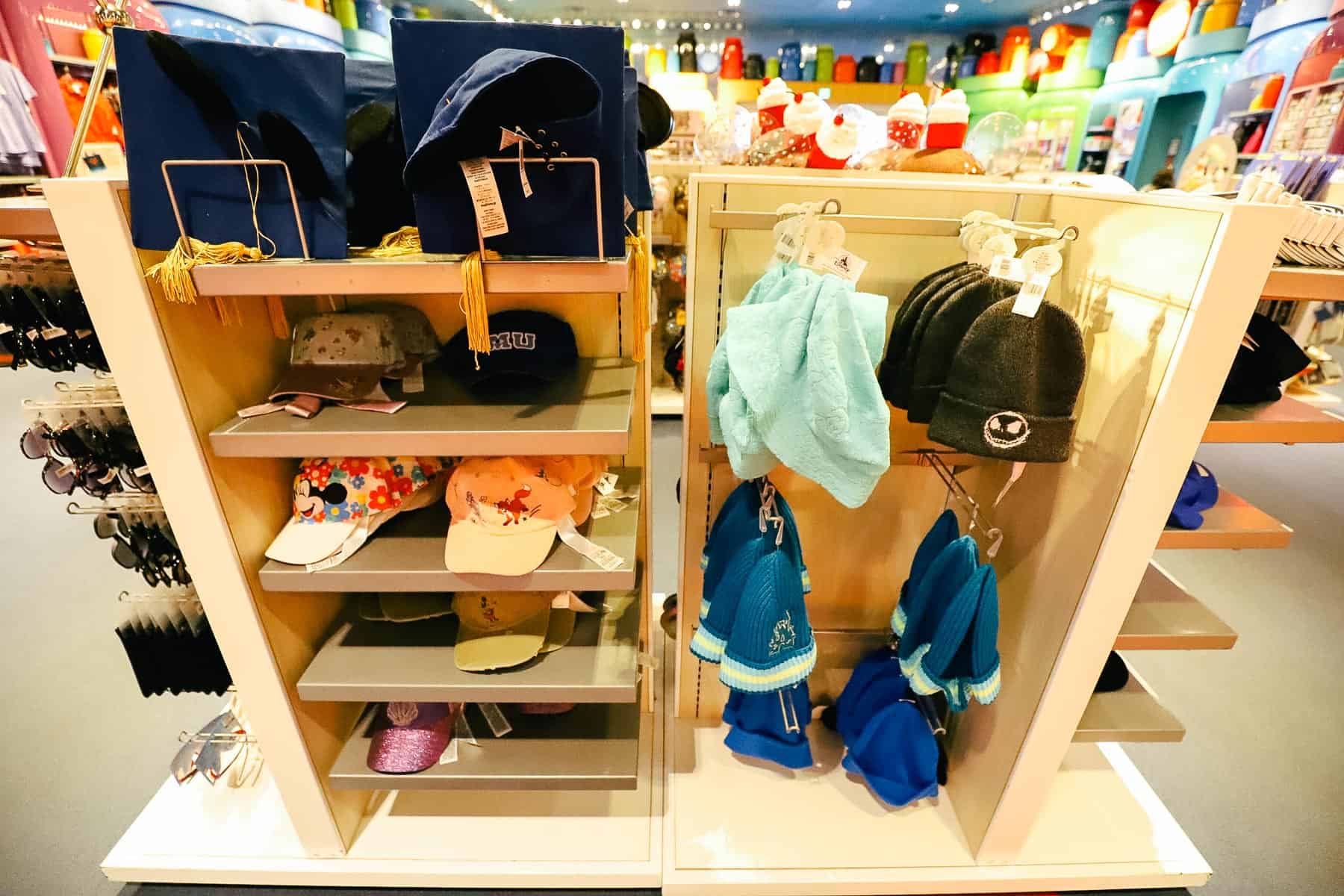 Here are a few ear hats.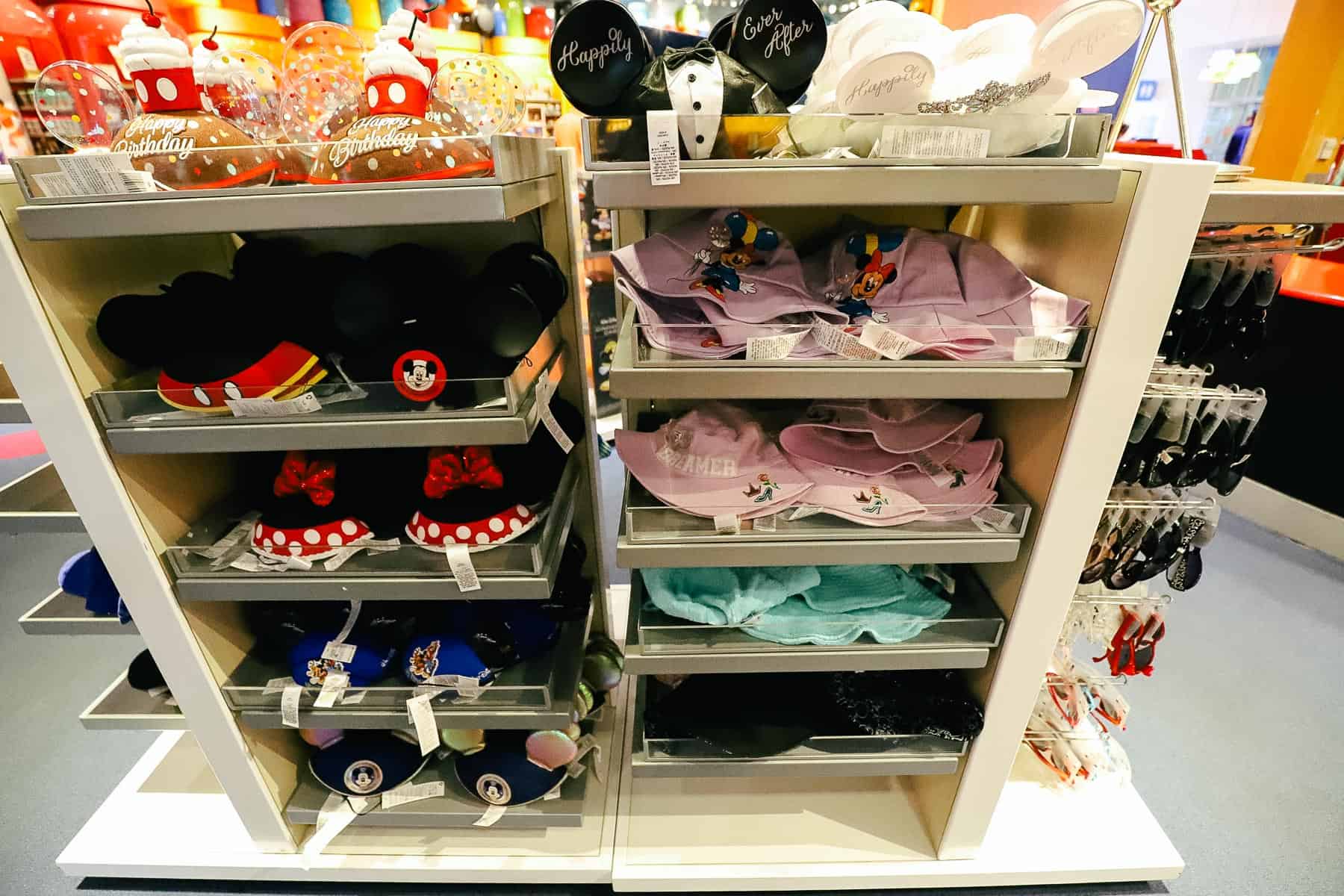 Or you might choose a pair of Minnie Ears.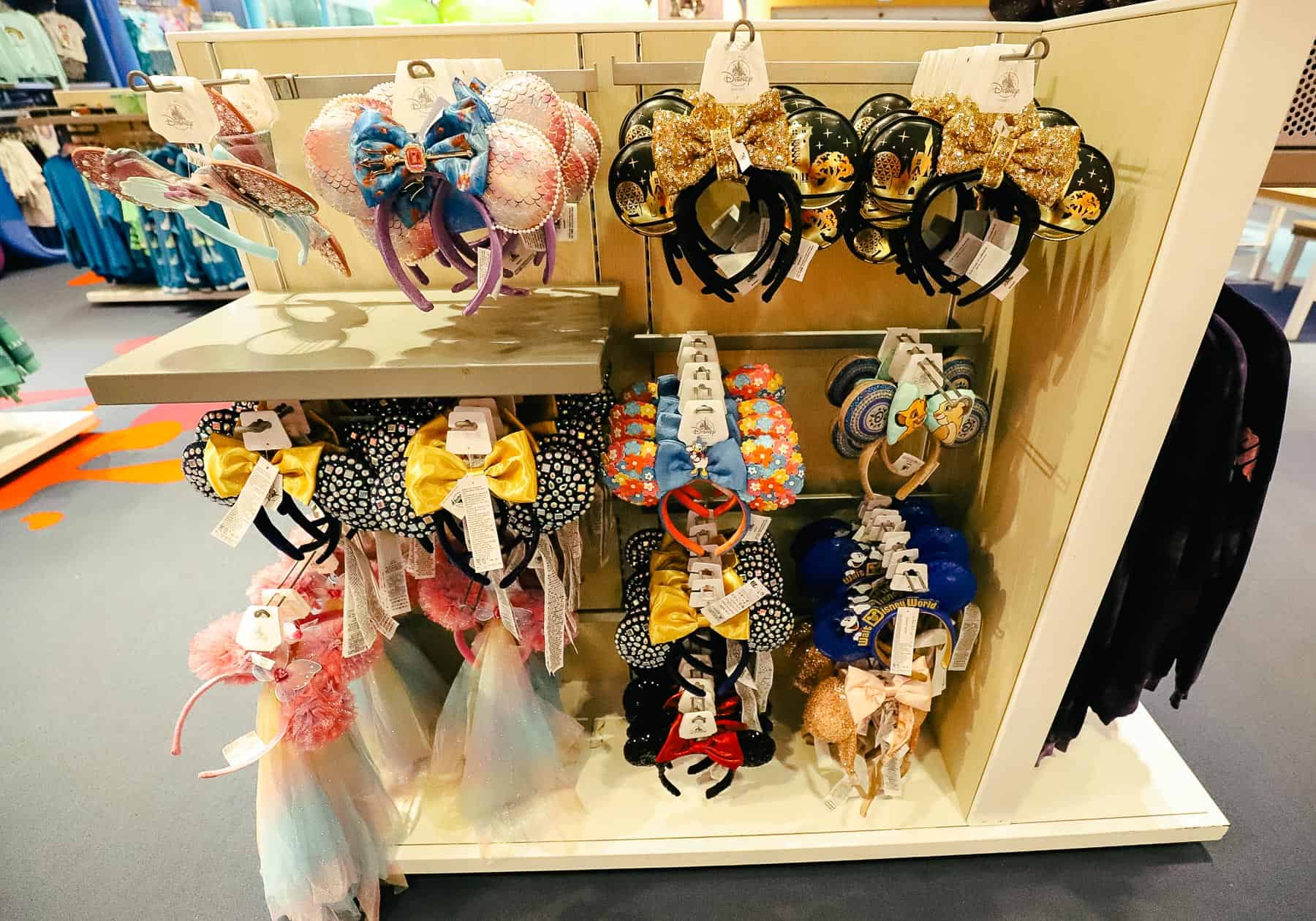 Several styles of Disney Loungefly backpacks were available.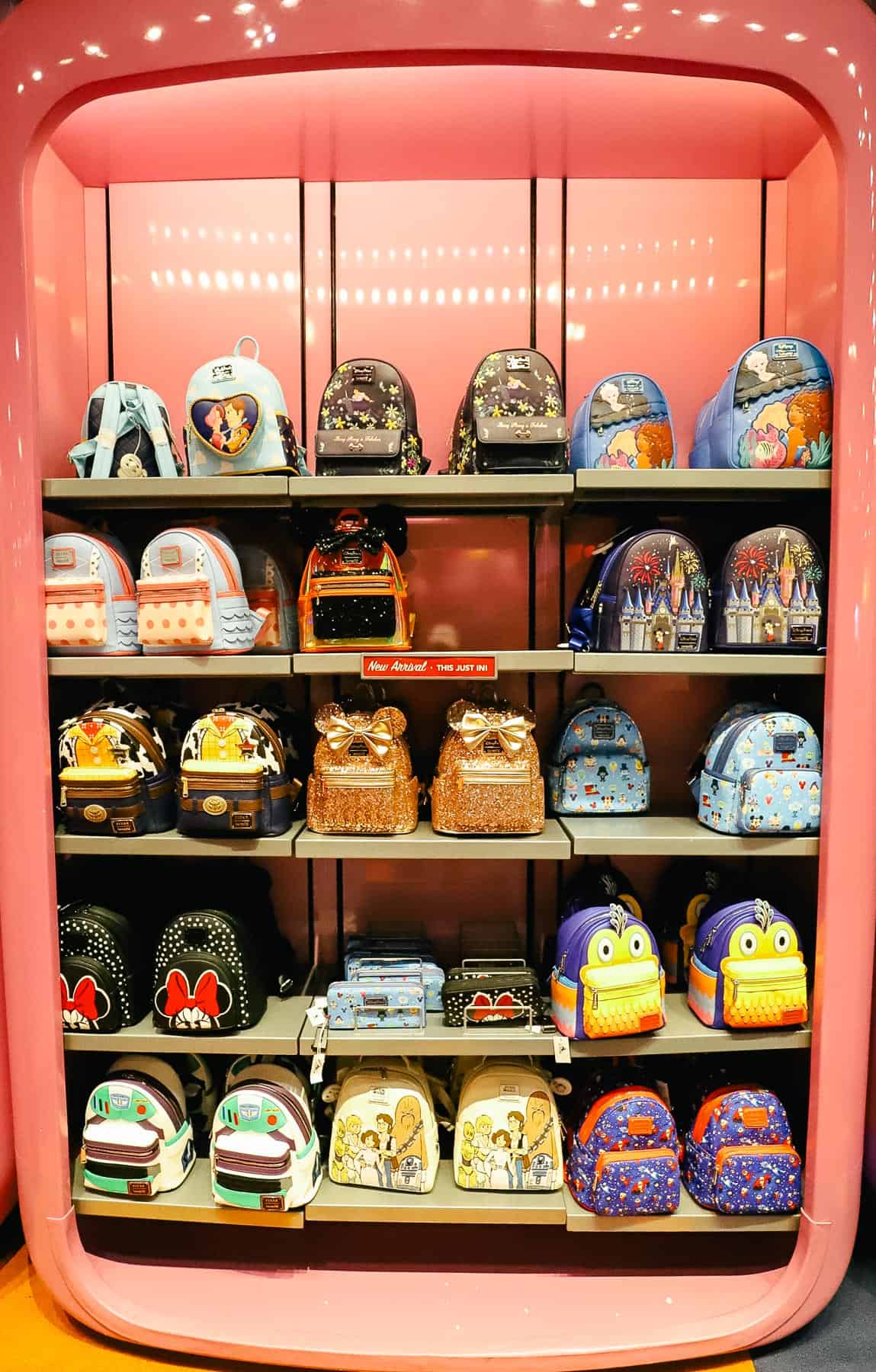 Here we have a selection of T-shirts.
Some of them had glow-in-the-dark elements.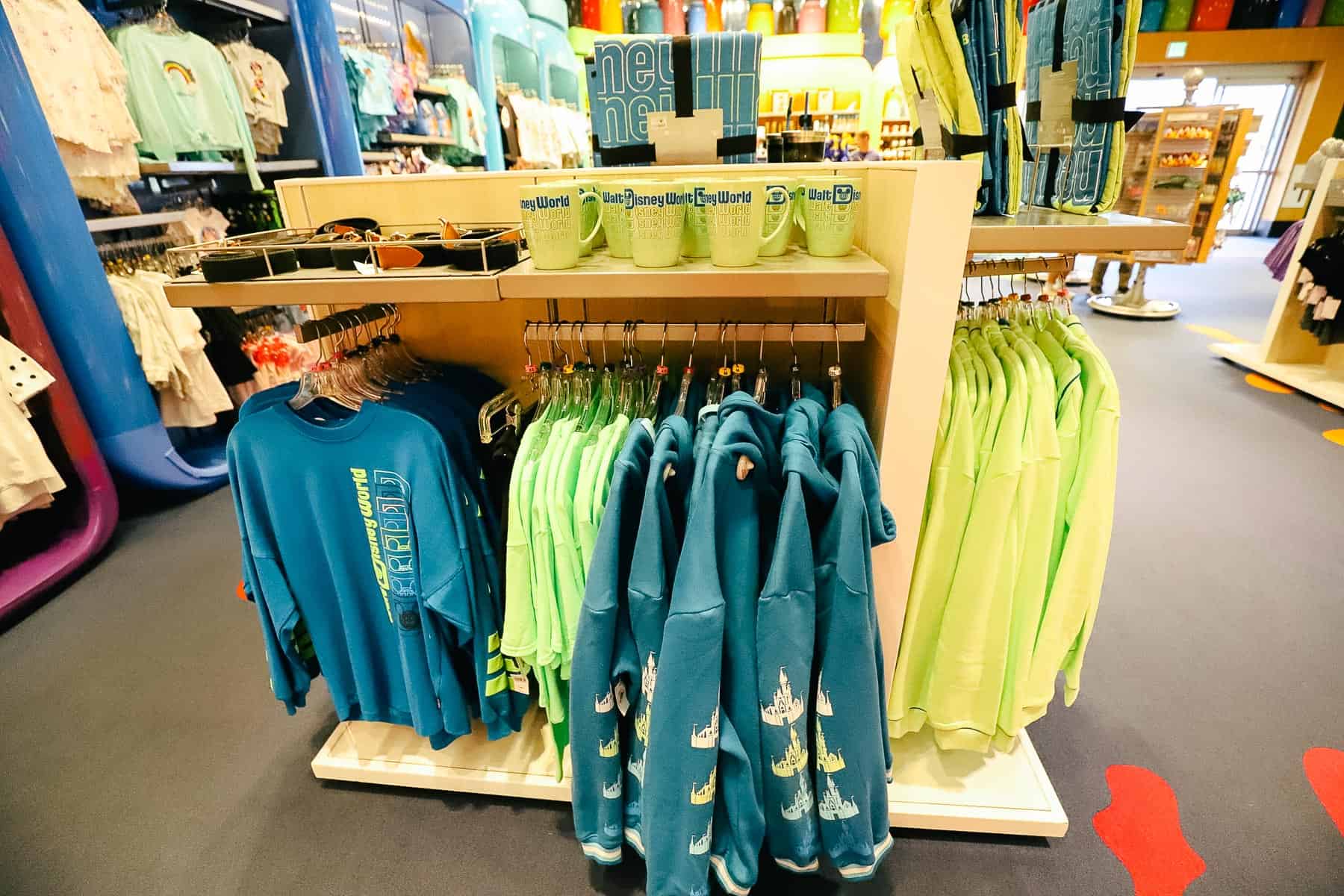 This collection featuring Minnie Mouse has been around for some time.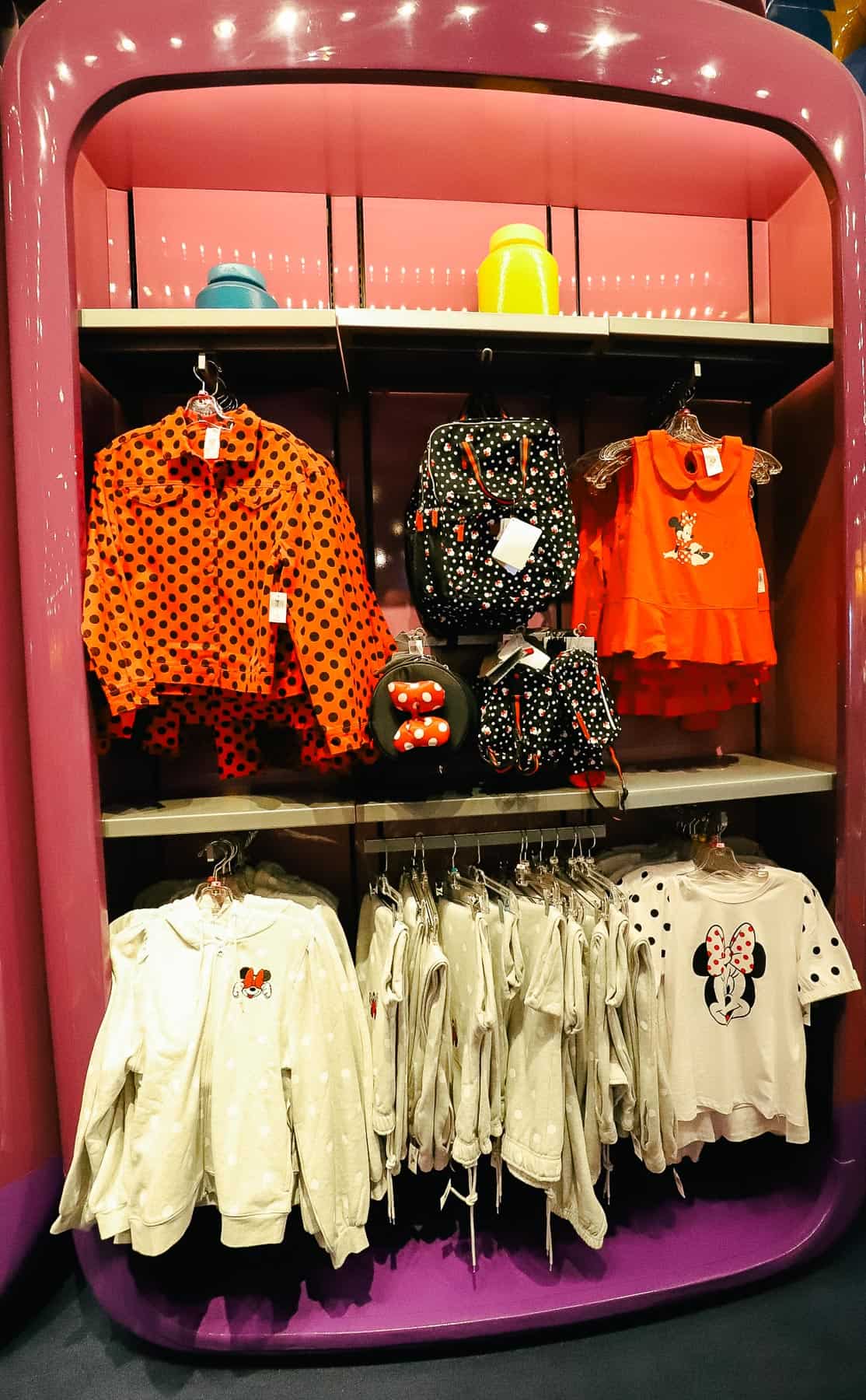 A few pairs of shoes were also available.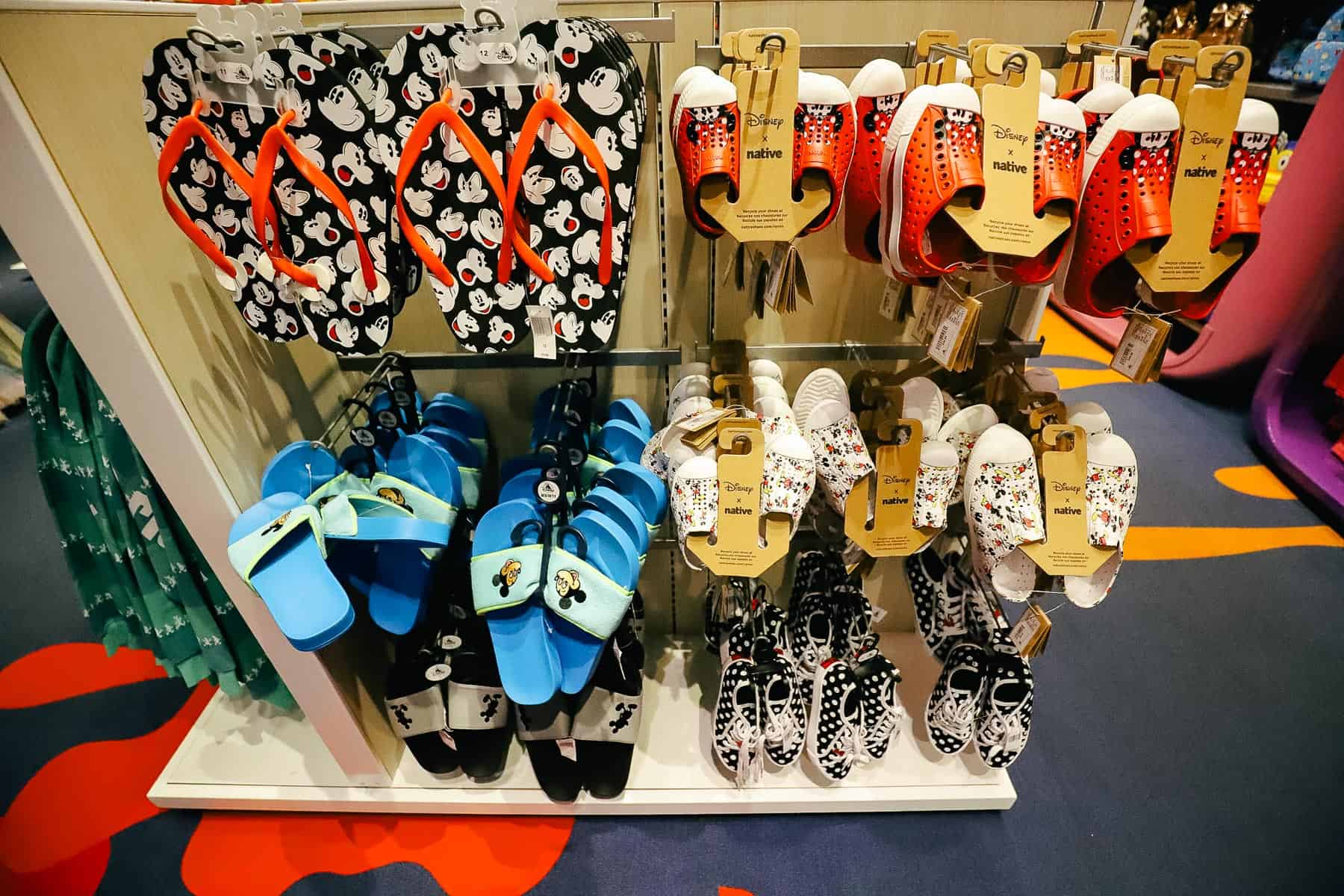 Several items were available to help beat the heat, along with a few goggles and other pool items. Art of Animation has three themed pool areas that guests can use during their stay.
Related: The Pools at Disney's Art of Animation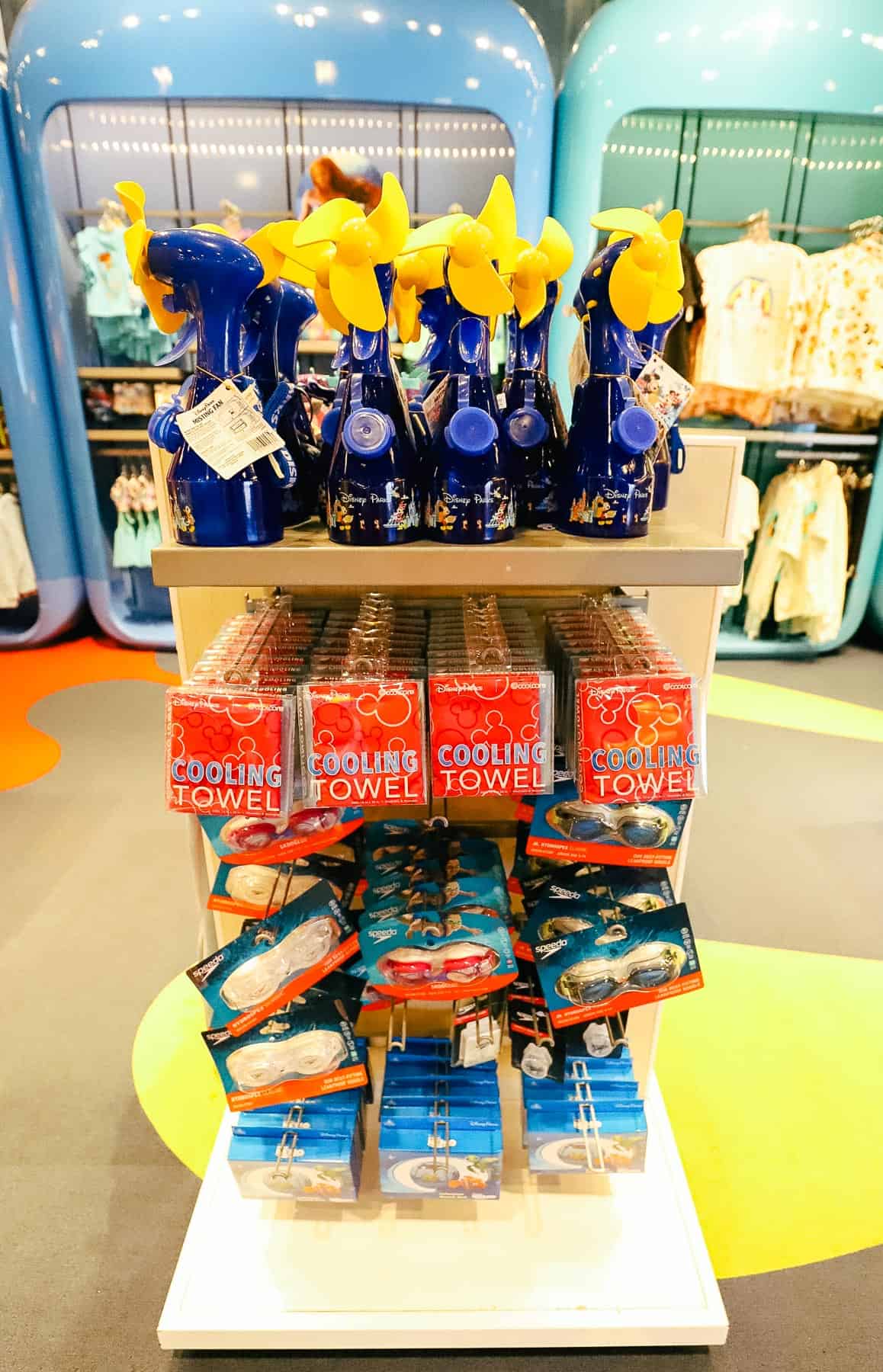 Several swimsuits, towels, socks, and other accessories were also available.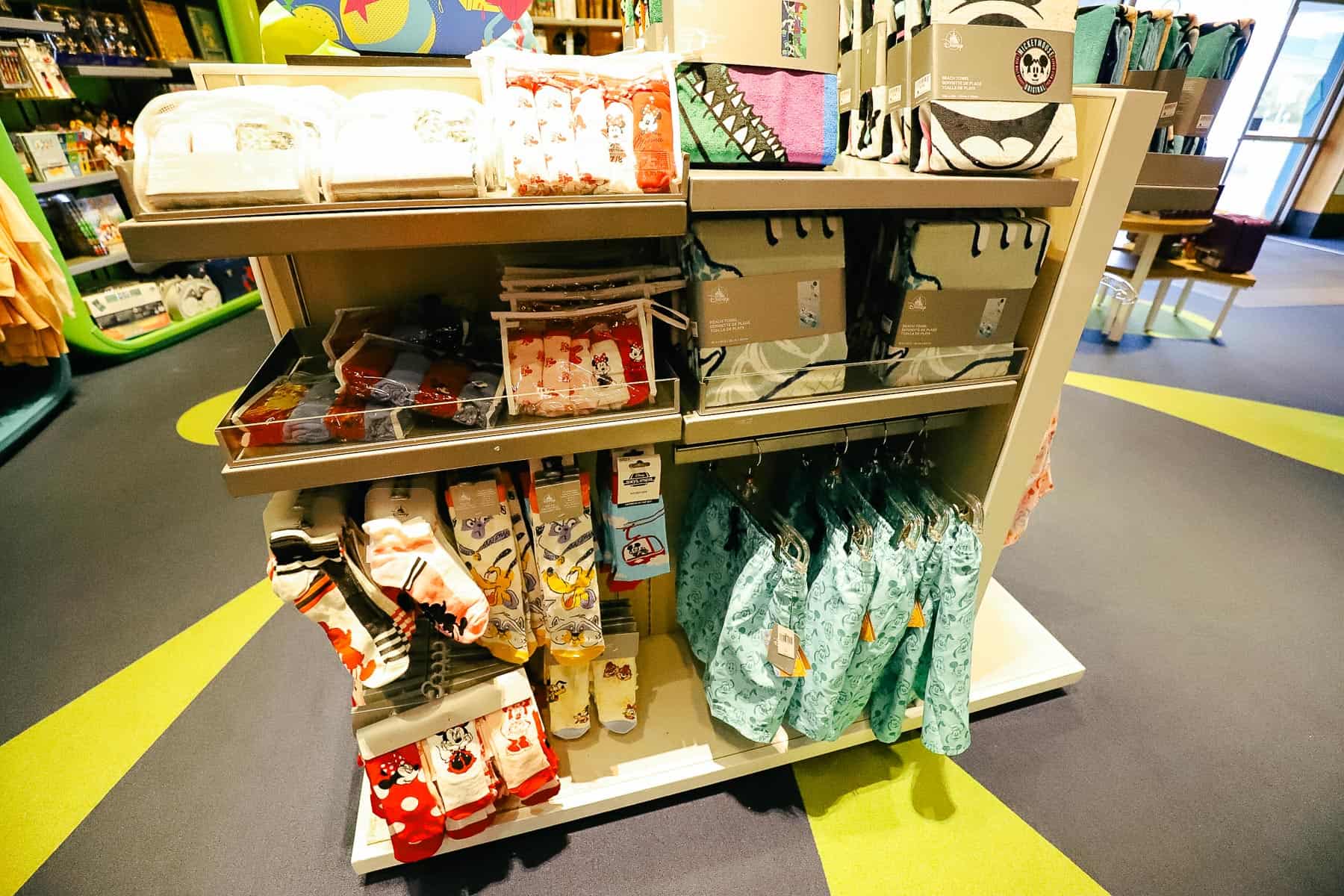 An entire display was dedicated to merchandise from the live-action The Little Mermaid.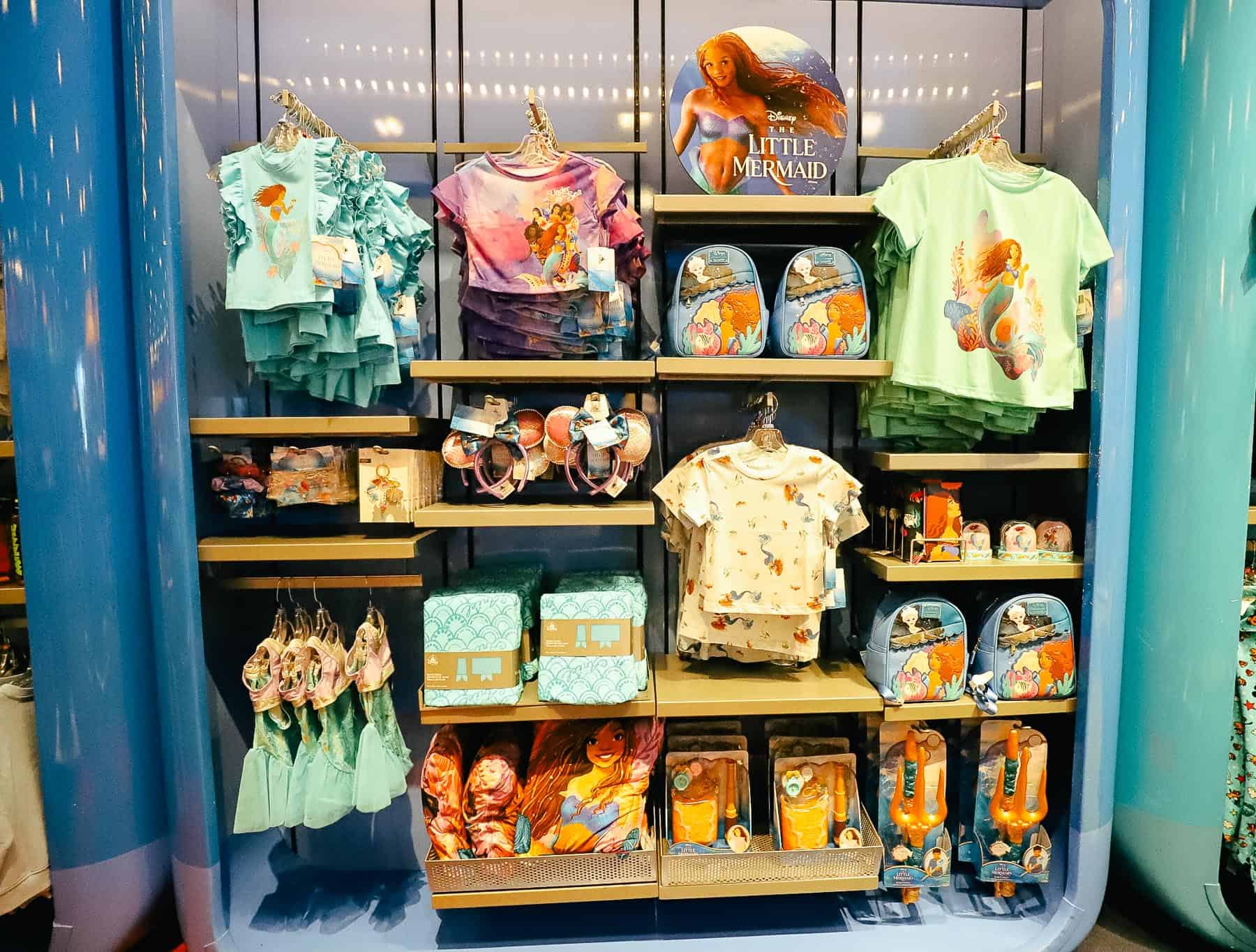 Here we have a few more pieces of children's apparel.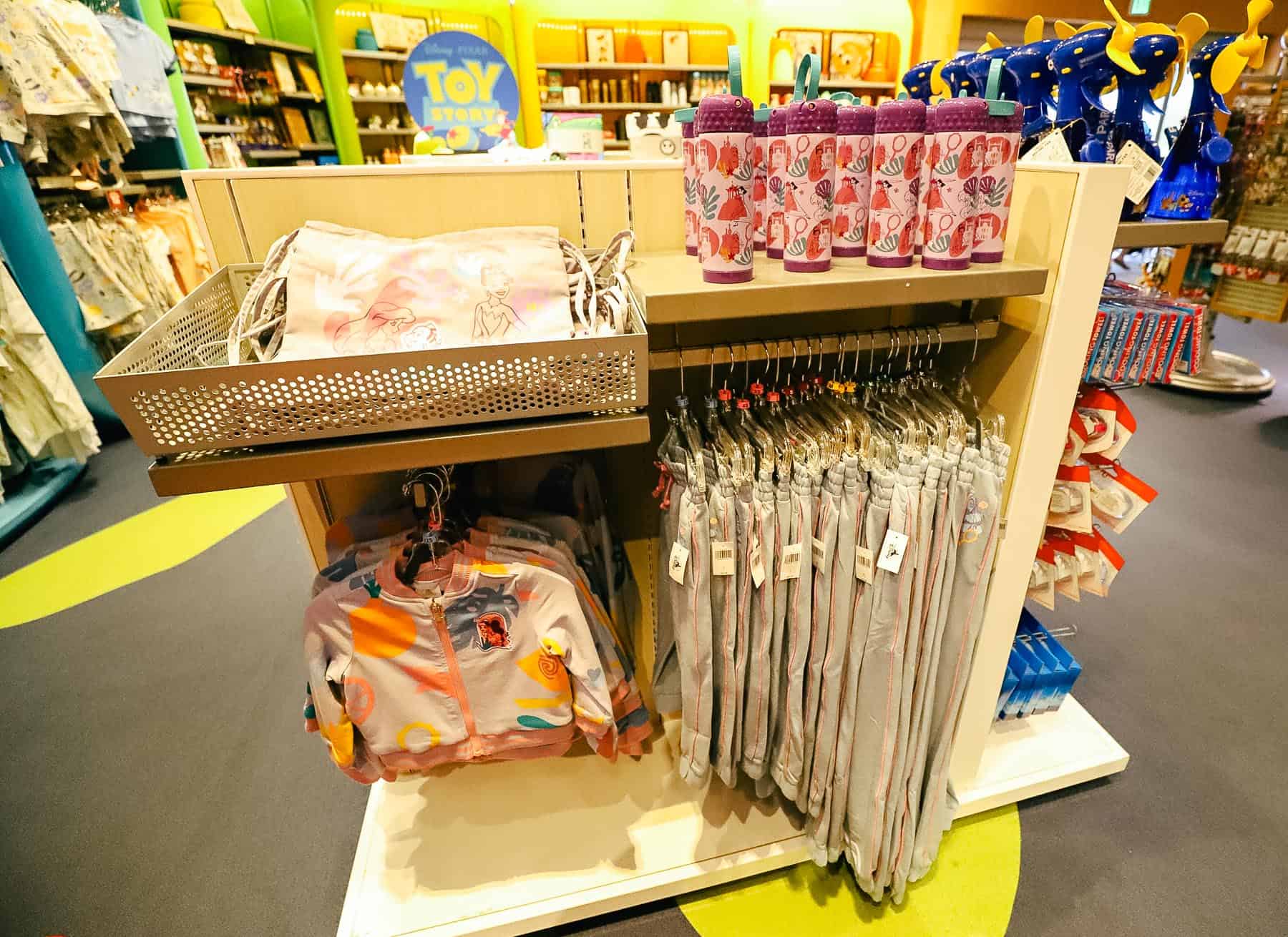 A few pairs of pajamas were available.
Art of Animation is a dog-friendly hotel. So you might find something for your furry loved one during your stay.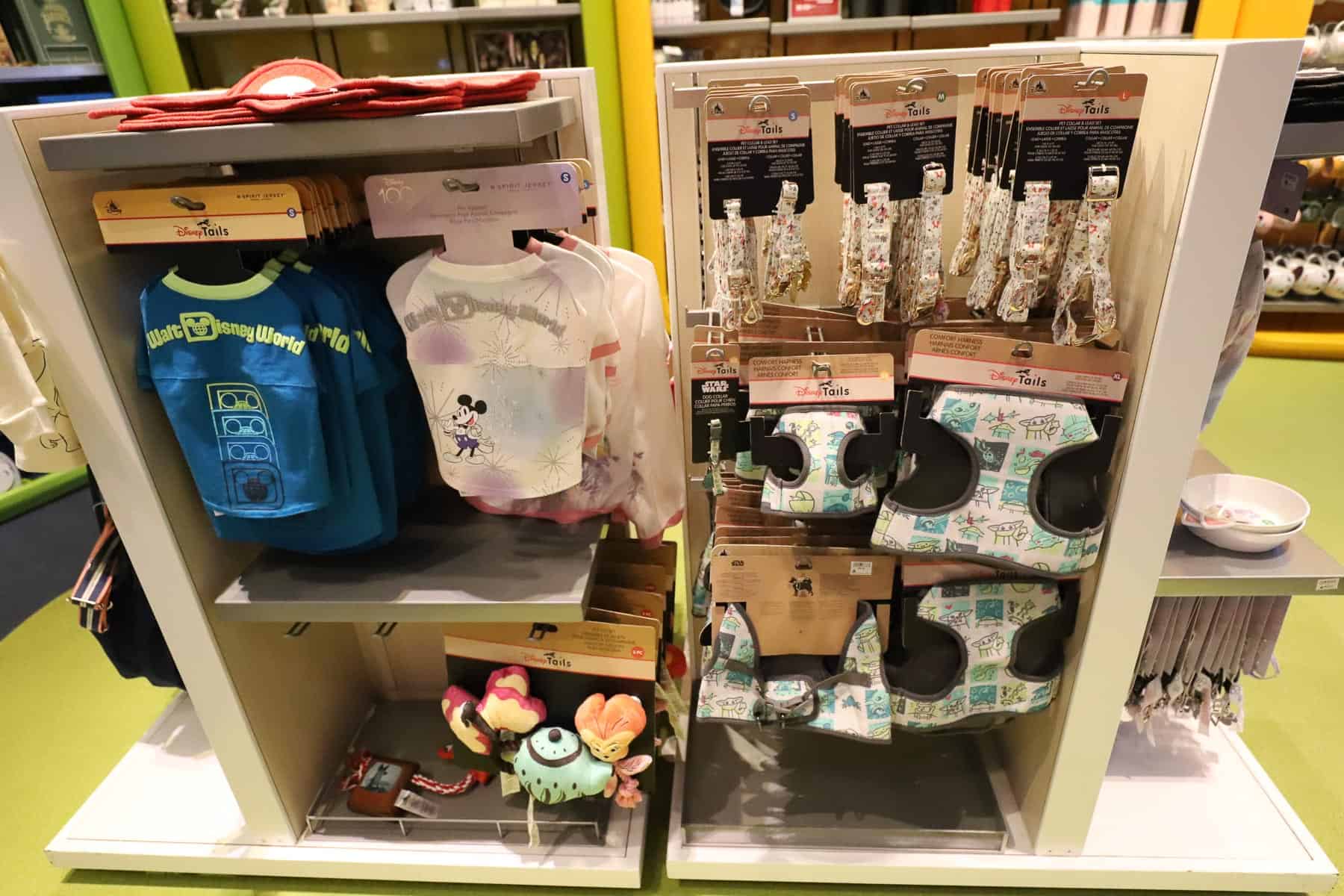 Merchandise photographed below includes autograph books, journals, art sets, pens, and other art items.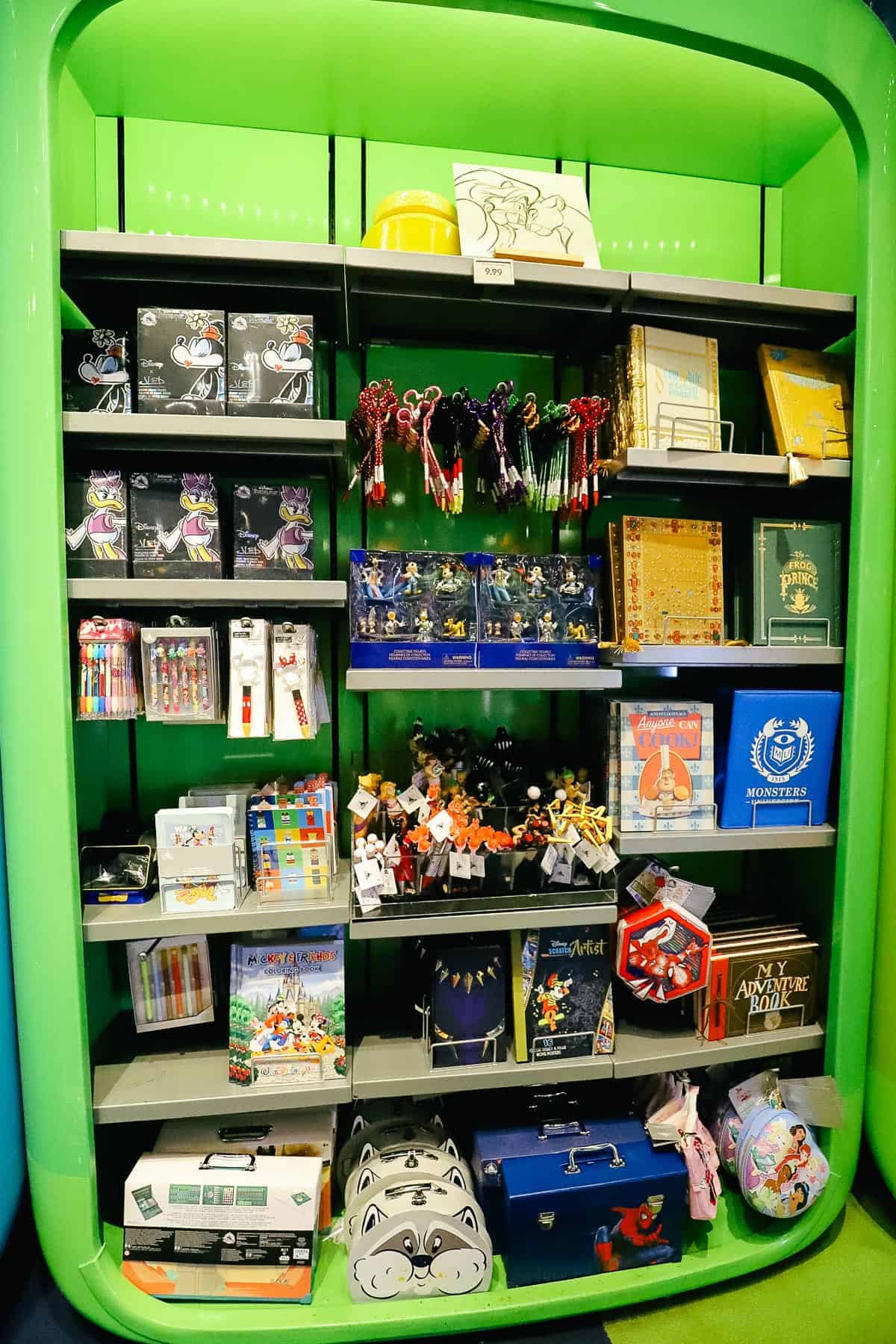 Another display featured items for the home, like candles, canister sets, bowls, silverware, etc.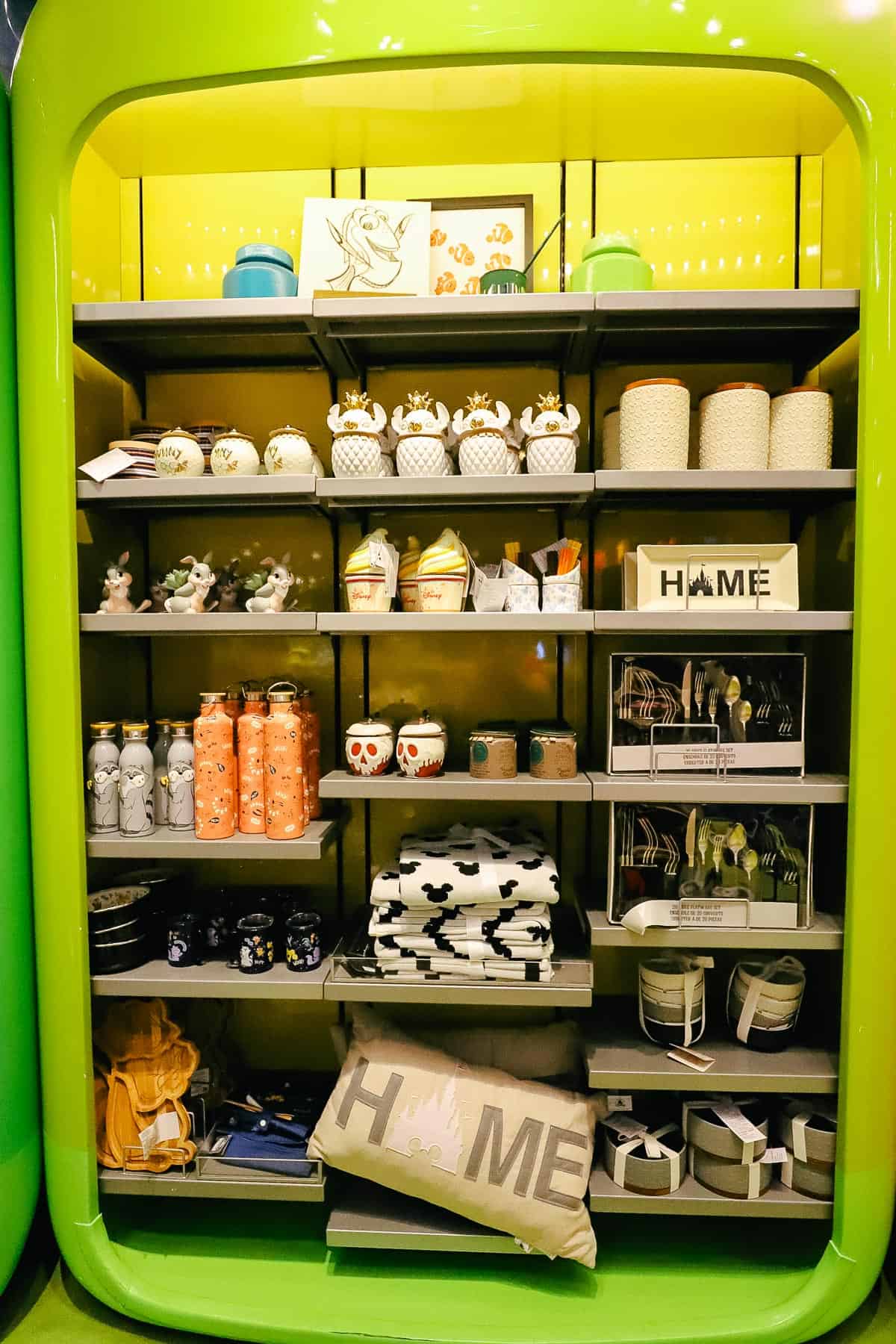 Here we have tumblers, glasses, and other kitchen items.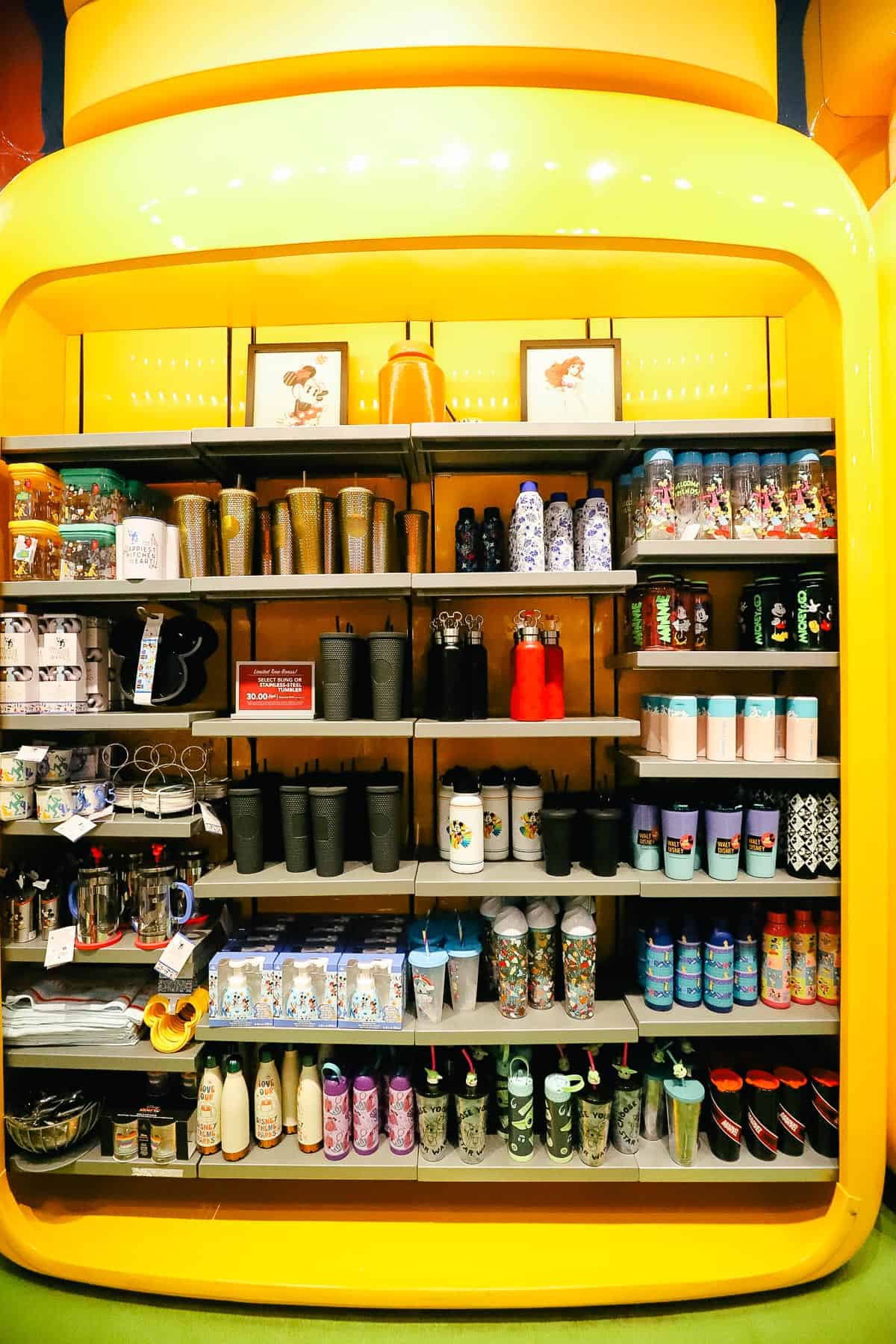 You could spend some time trying to pick out the right mug.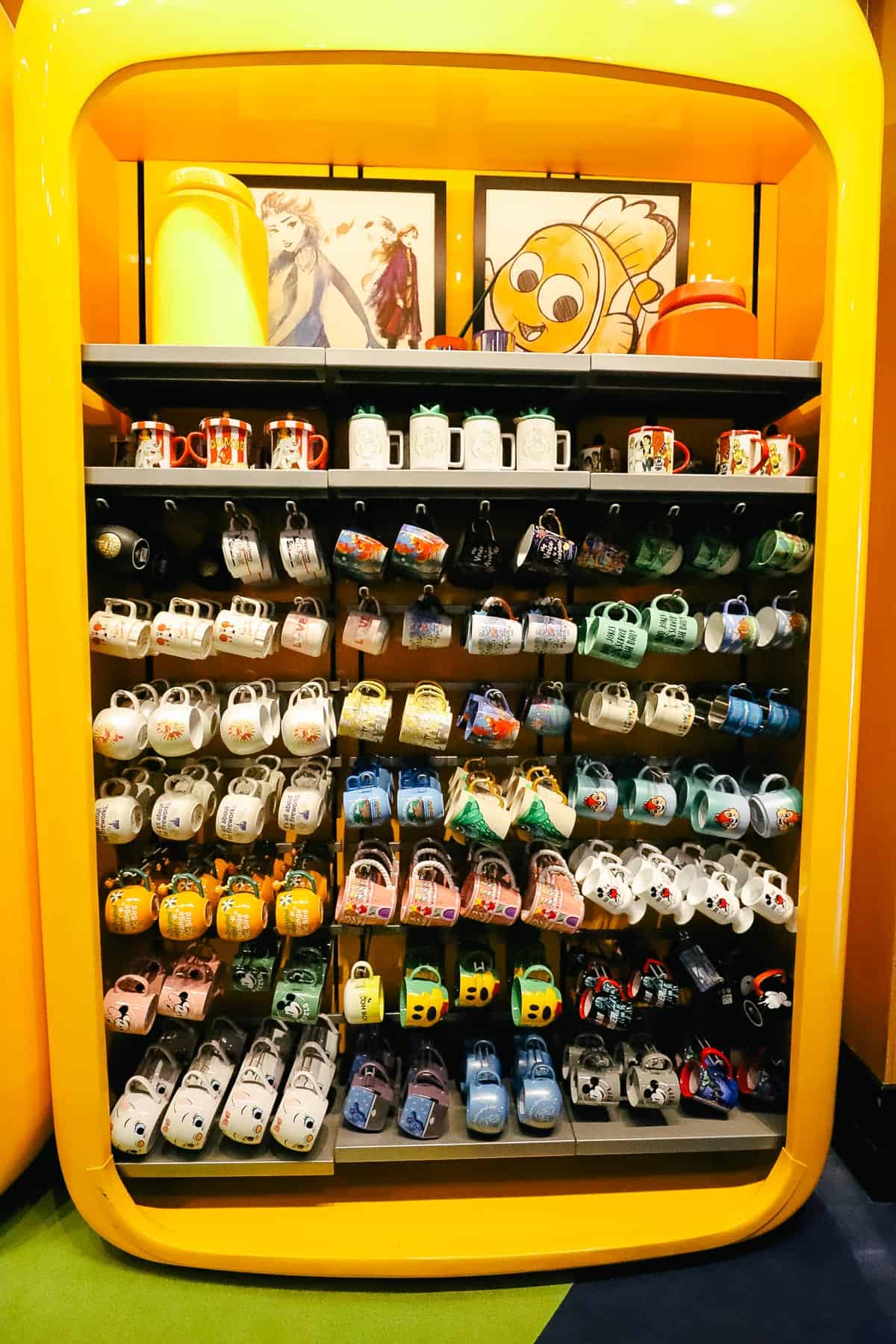 A case is available behind the front register that has various liquors and wine.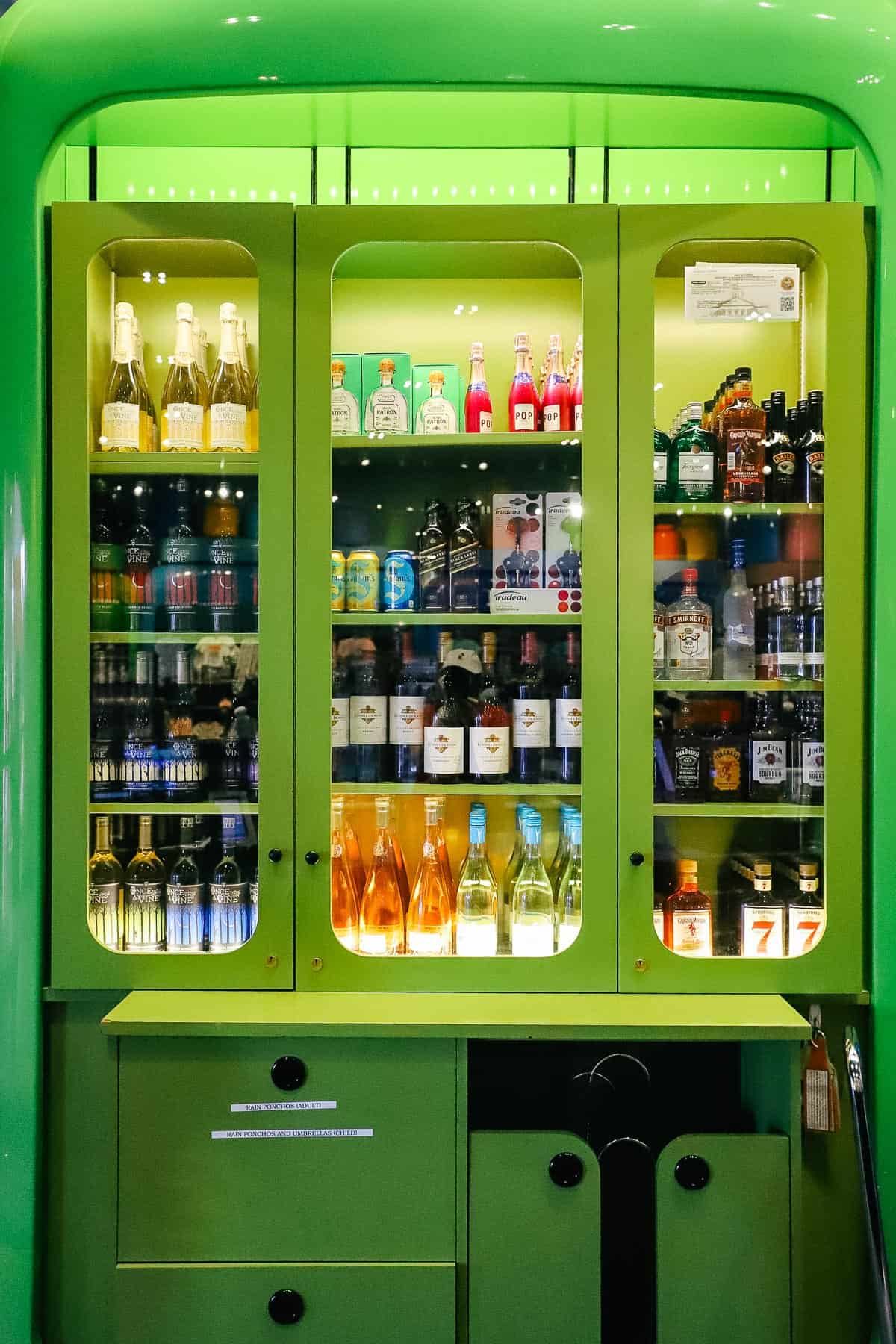 Ink and Paint Shop has an excellent selection of pins.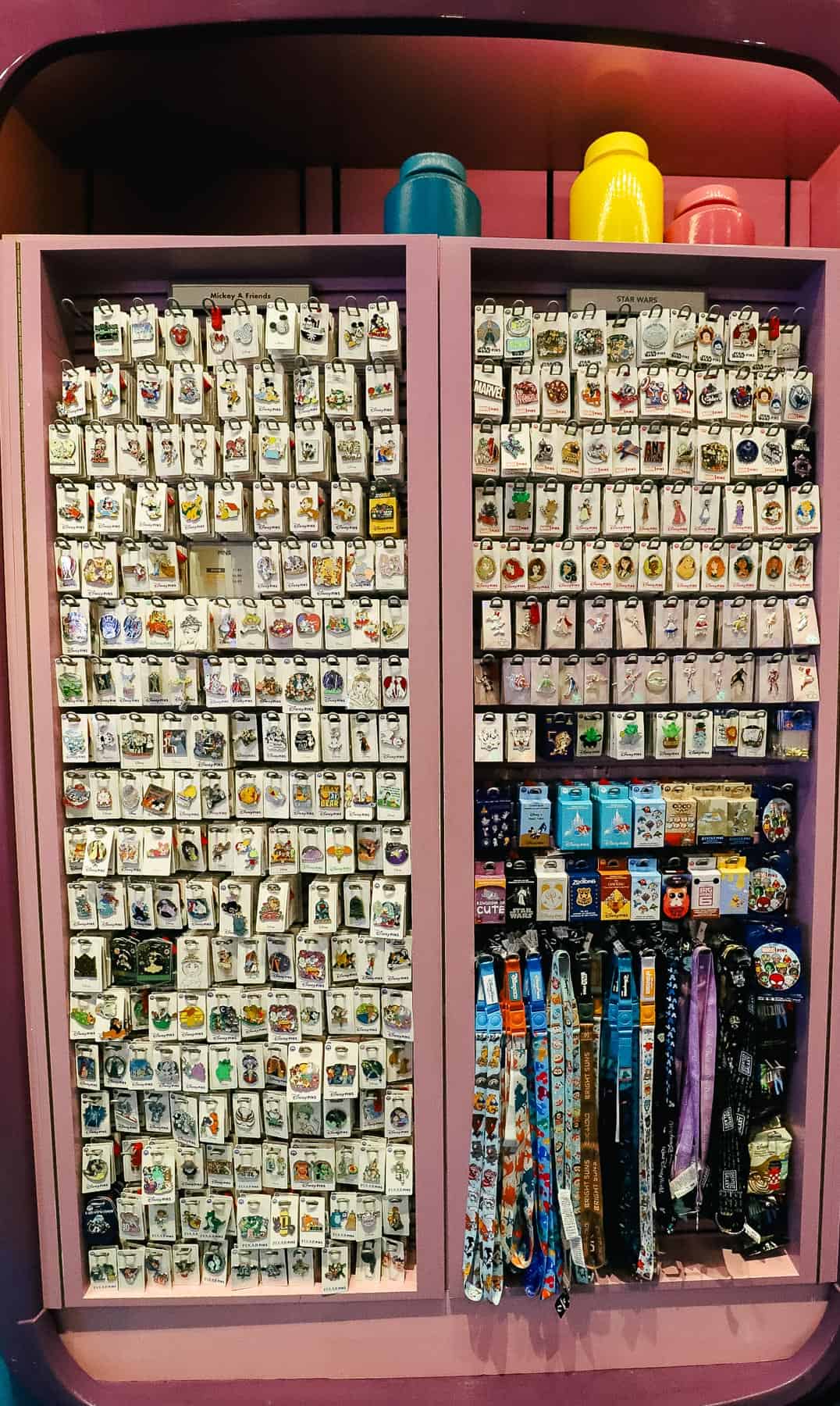 Unfortunately, magic bands are no longer included in your stay. Most of the plain ones are reasonably priced, though.
Related: Benefits of Staying at a Disney World Hotel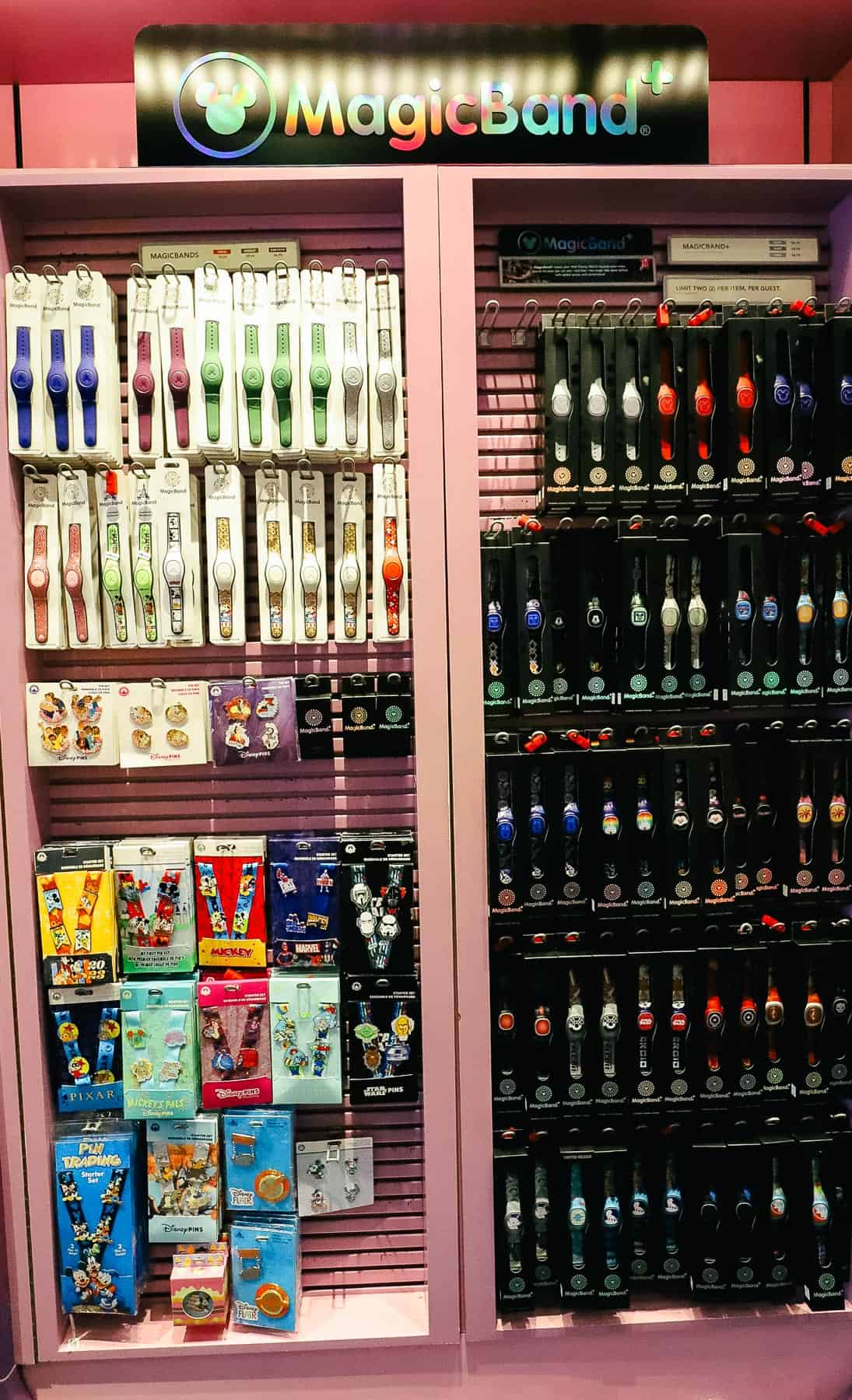 Here are a few more trendy items.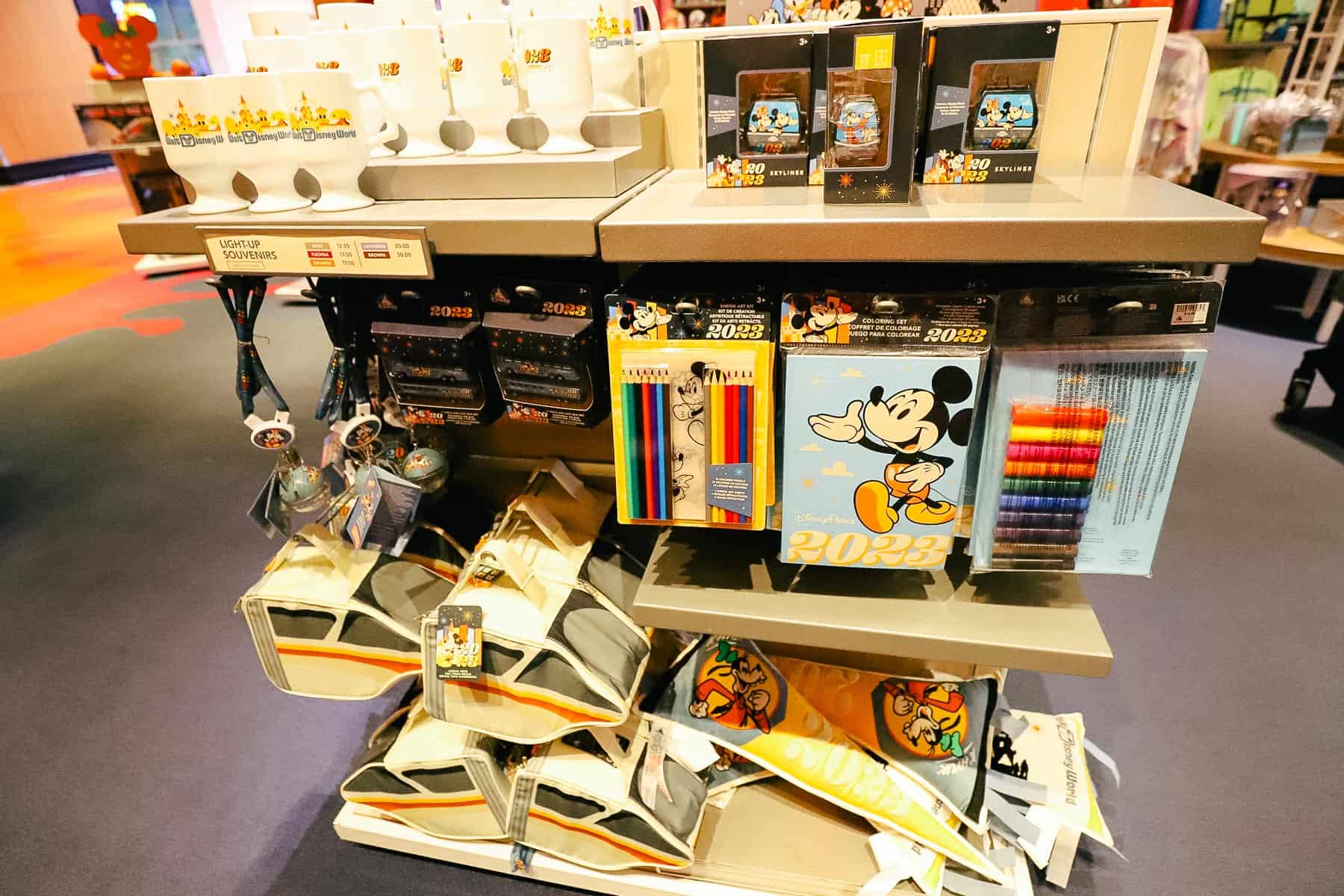 Here are a few other hats.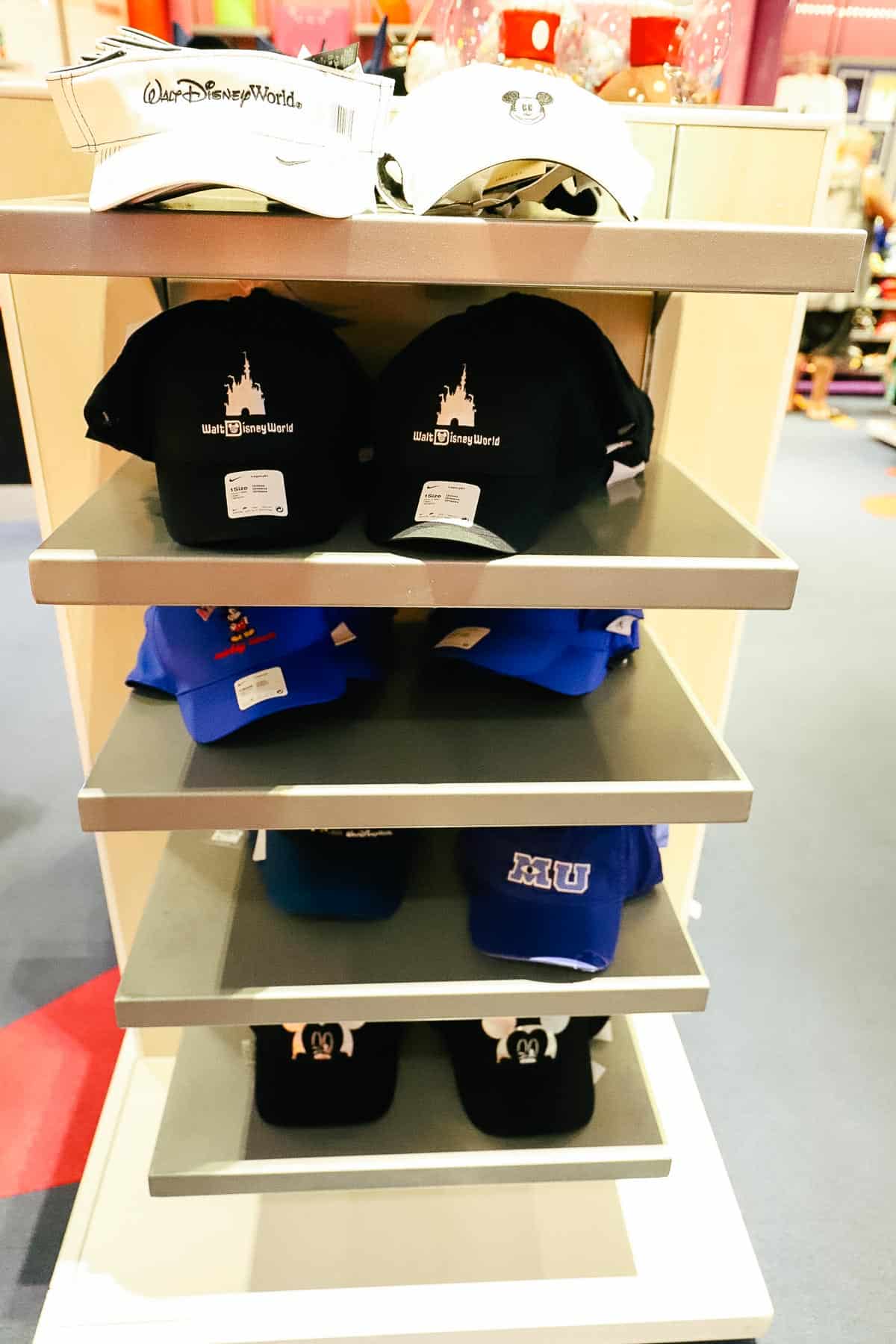 If you need a new pair of sunglasses, several styles are available.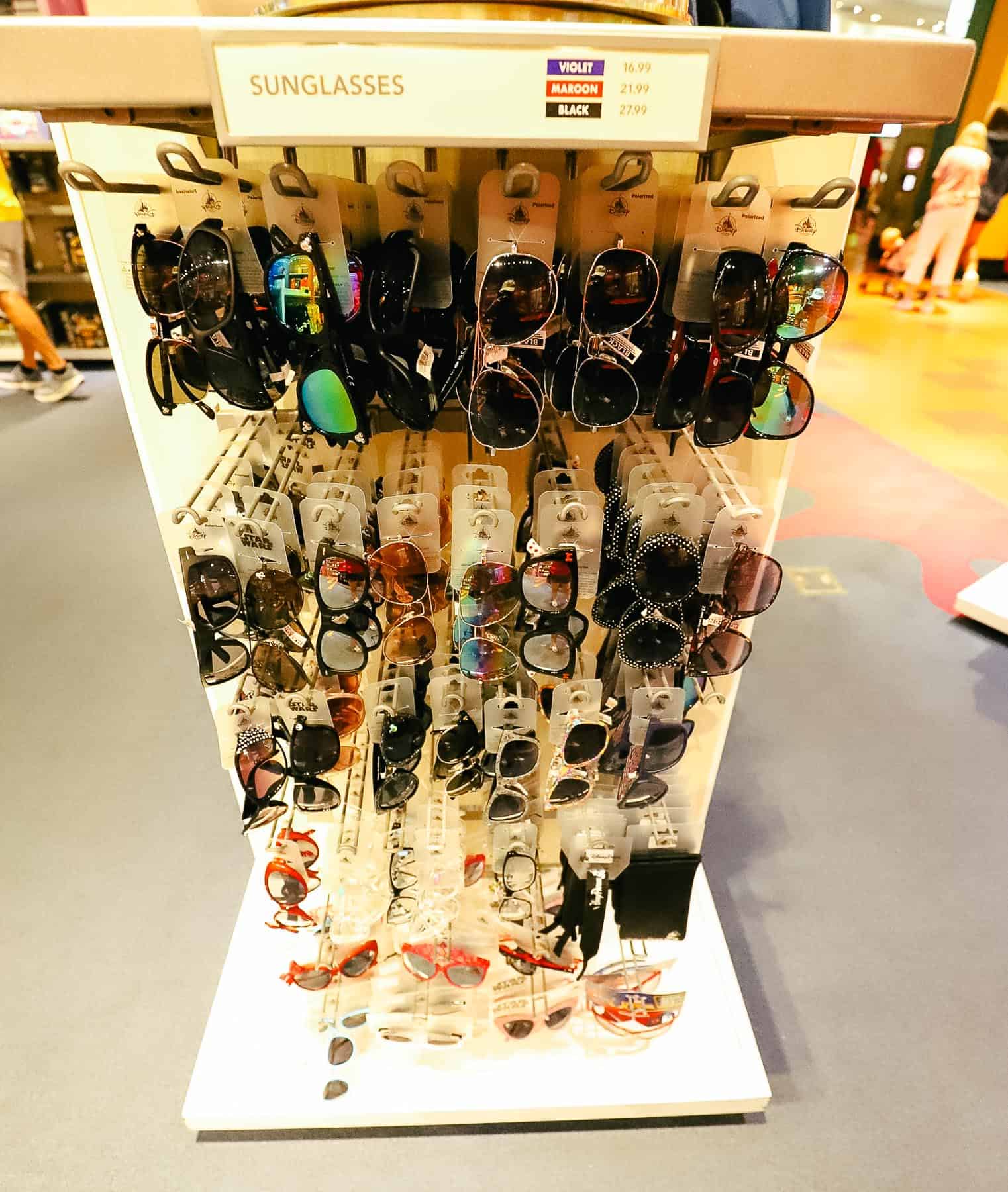 Since Art of Animation is a resort geared more toward children, Ink and Paint usually has a decent selection of toys. Below are ILY (I Love You) dolls, Disney Princess dolls, and several figurine sets.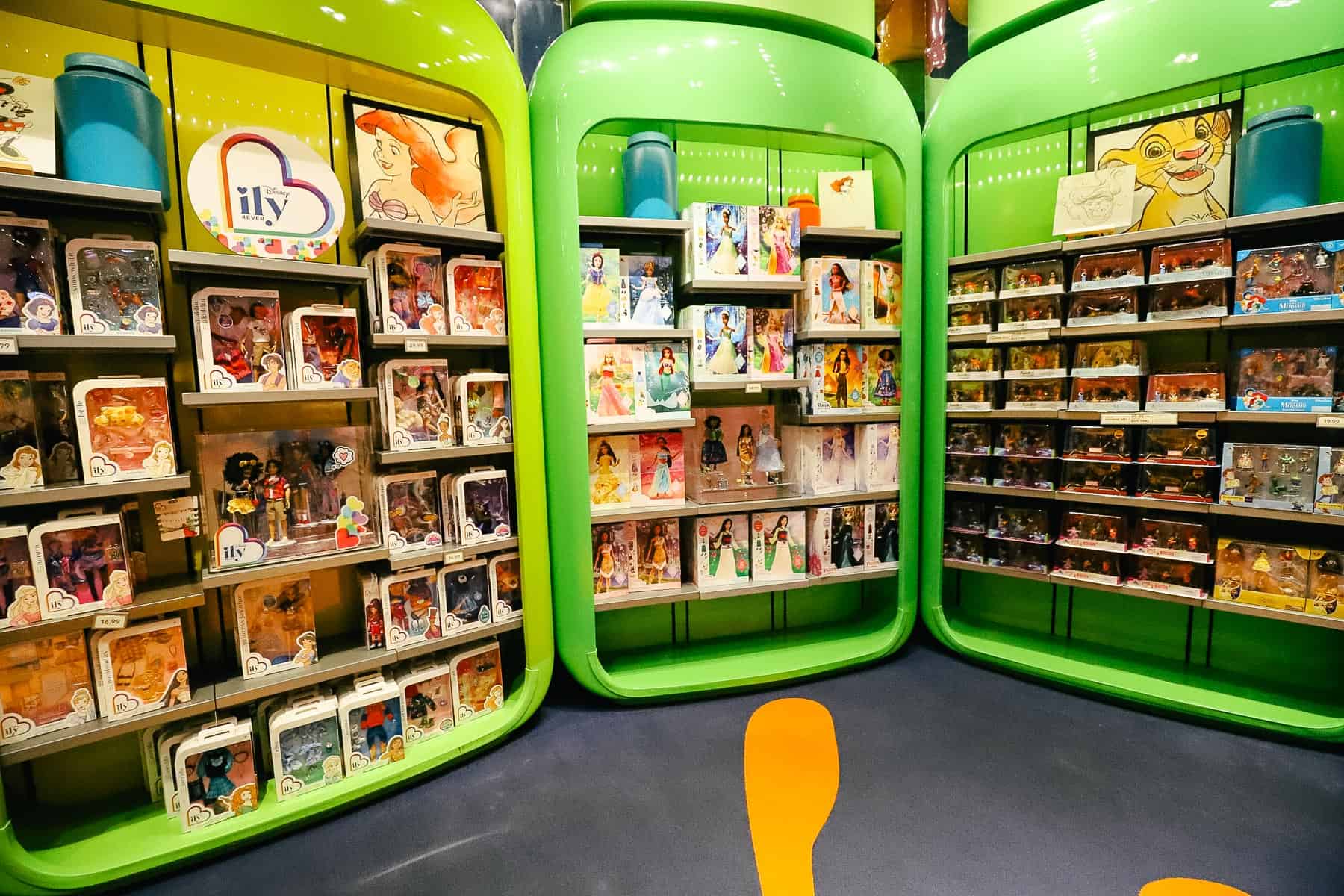 Here is a closer look at each display.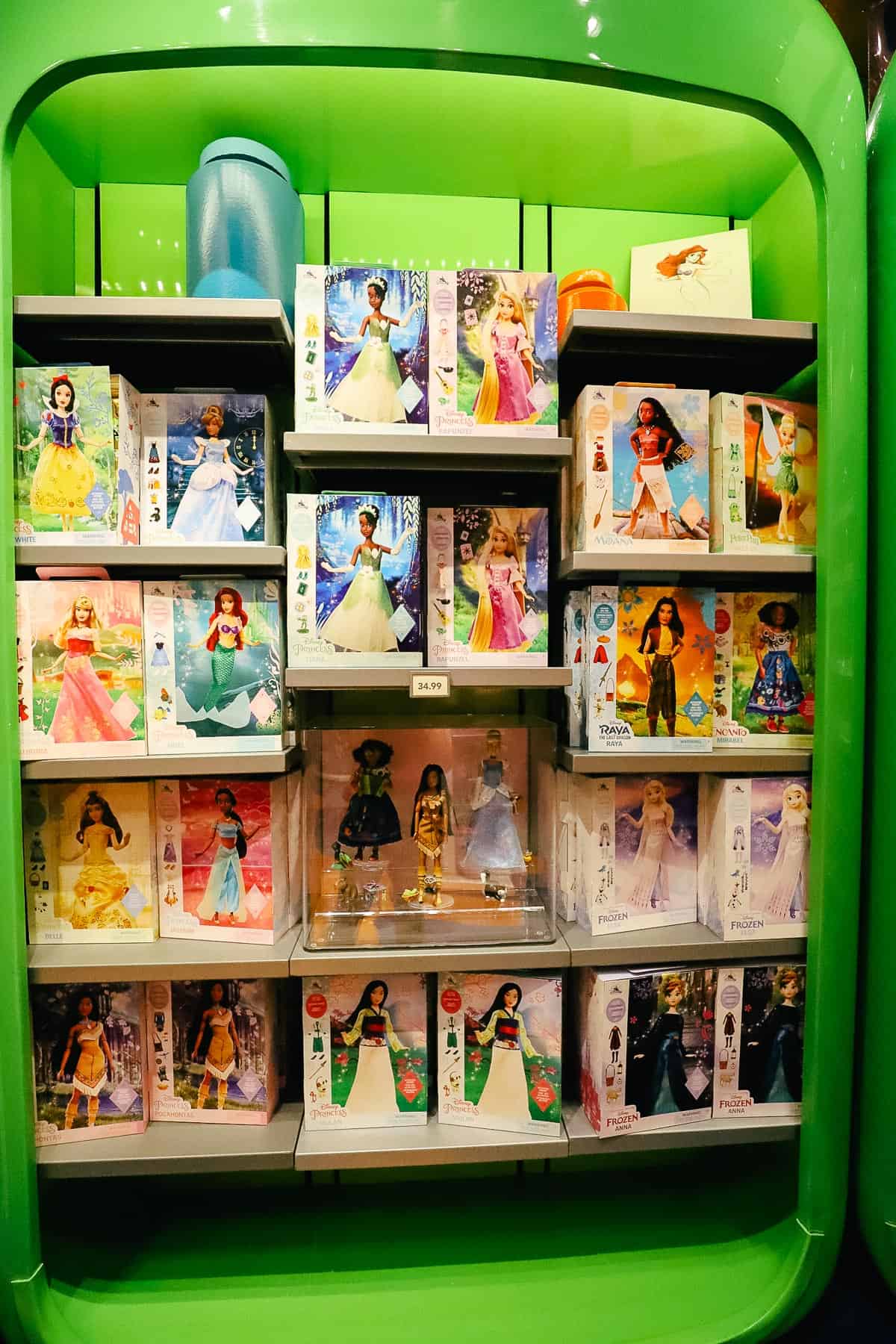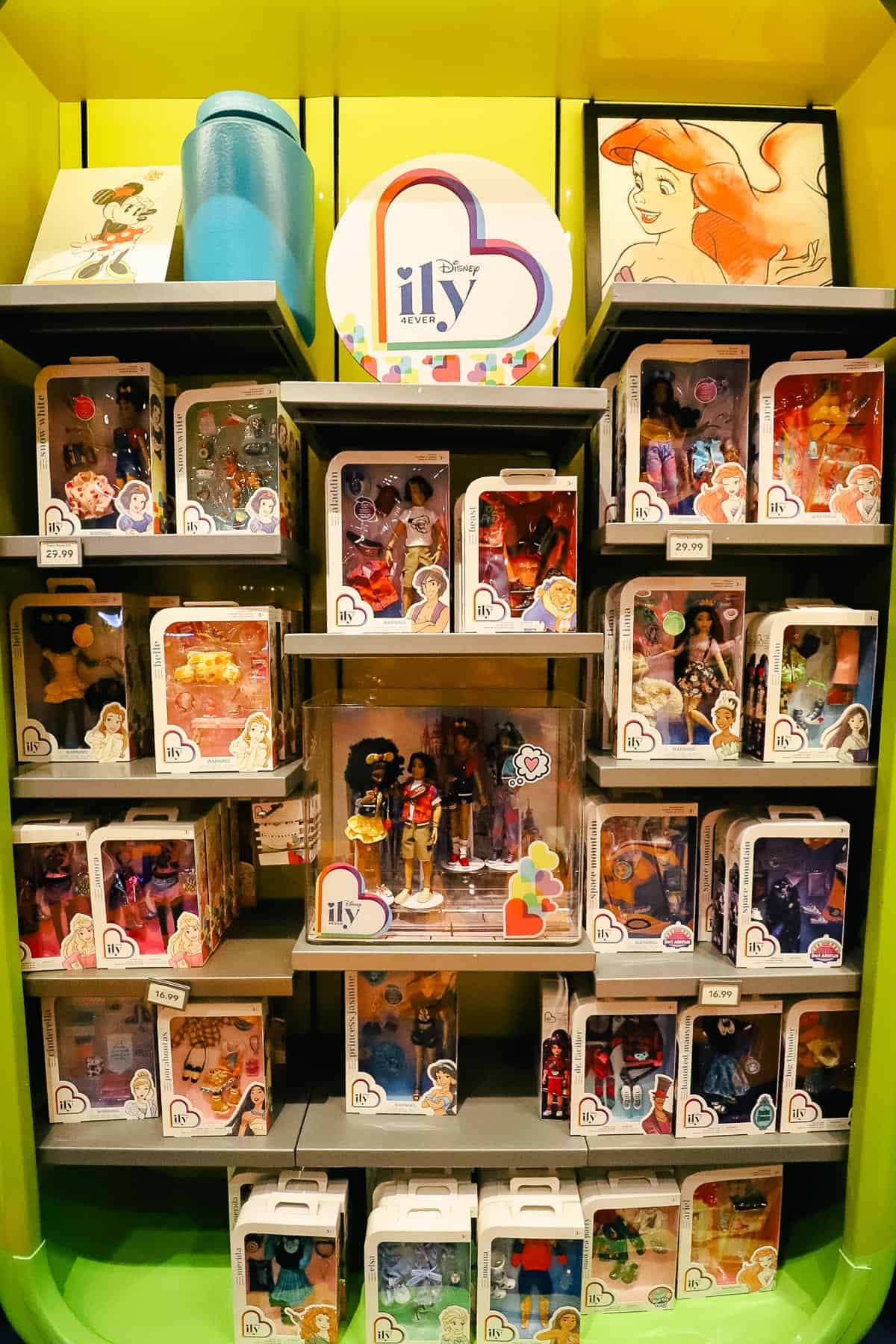 Several plush items are available.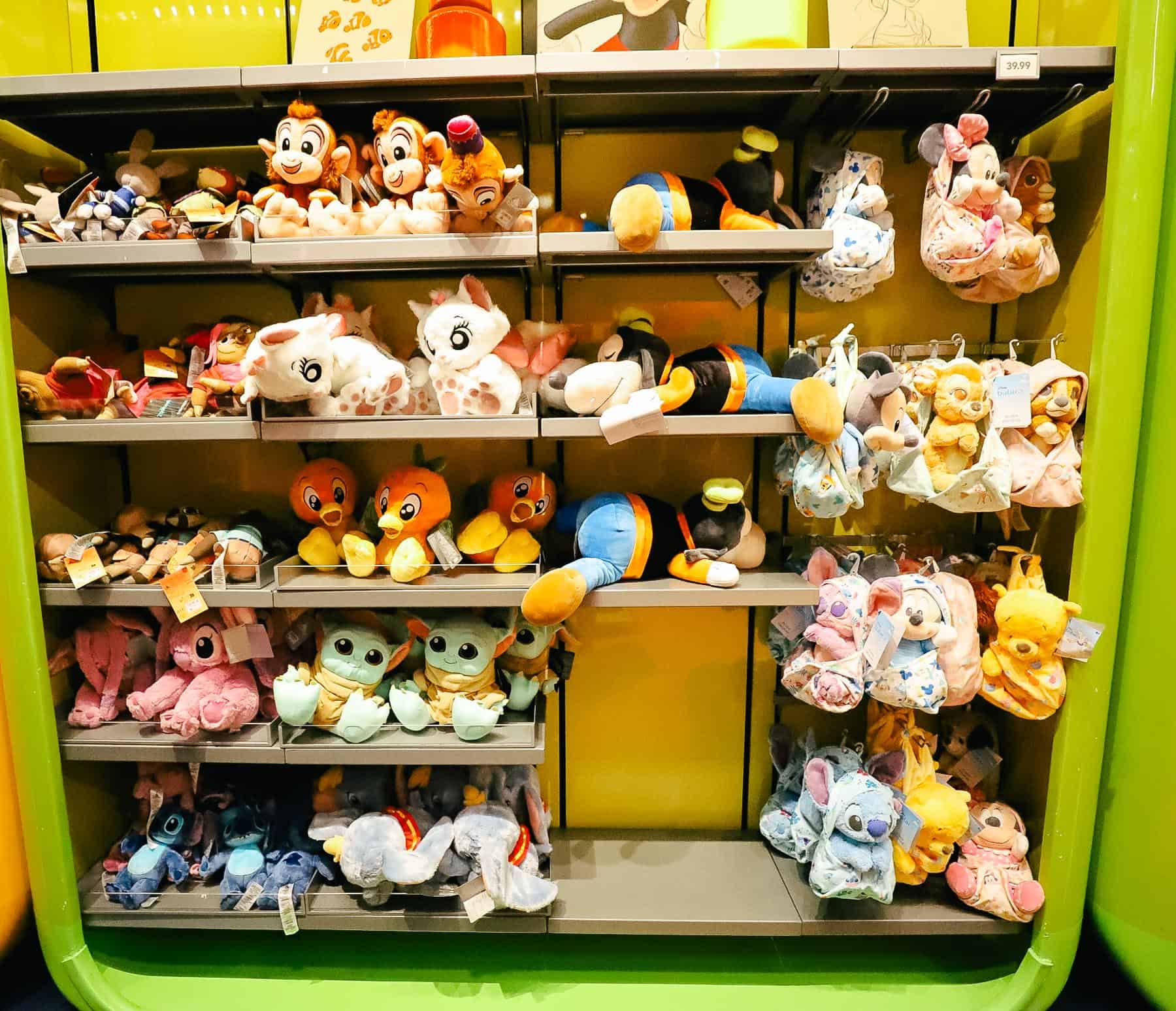 Munchlings are all the rage.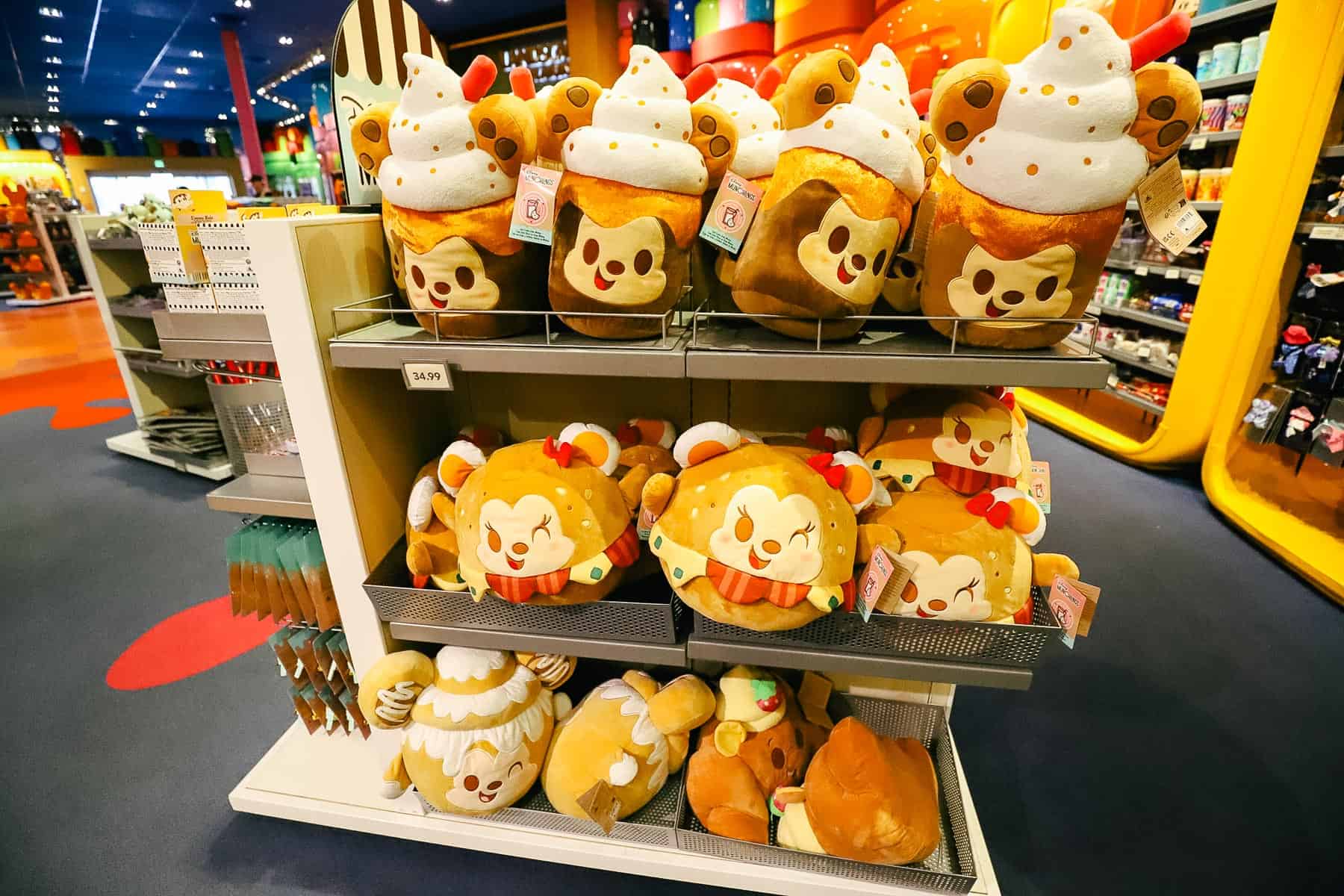 More plush.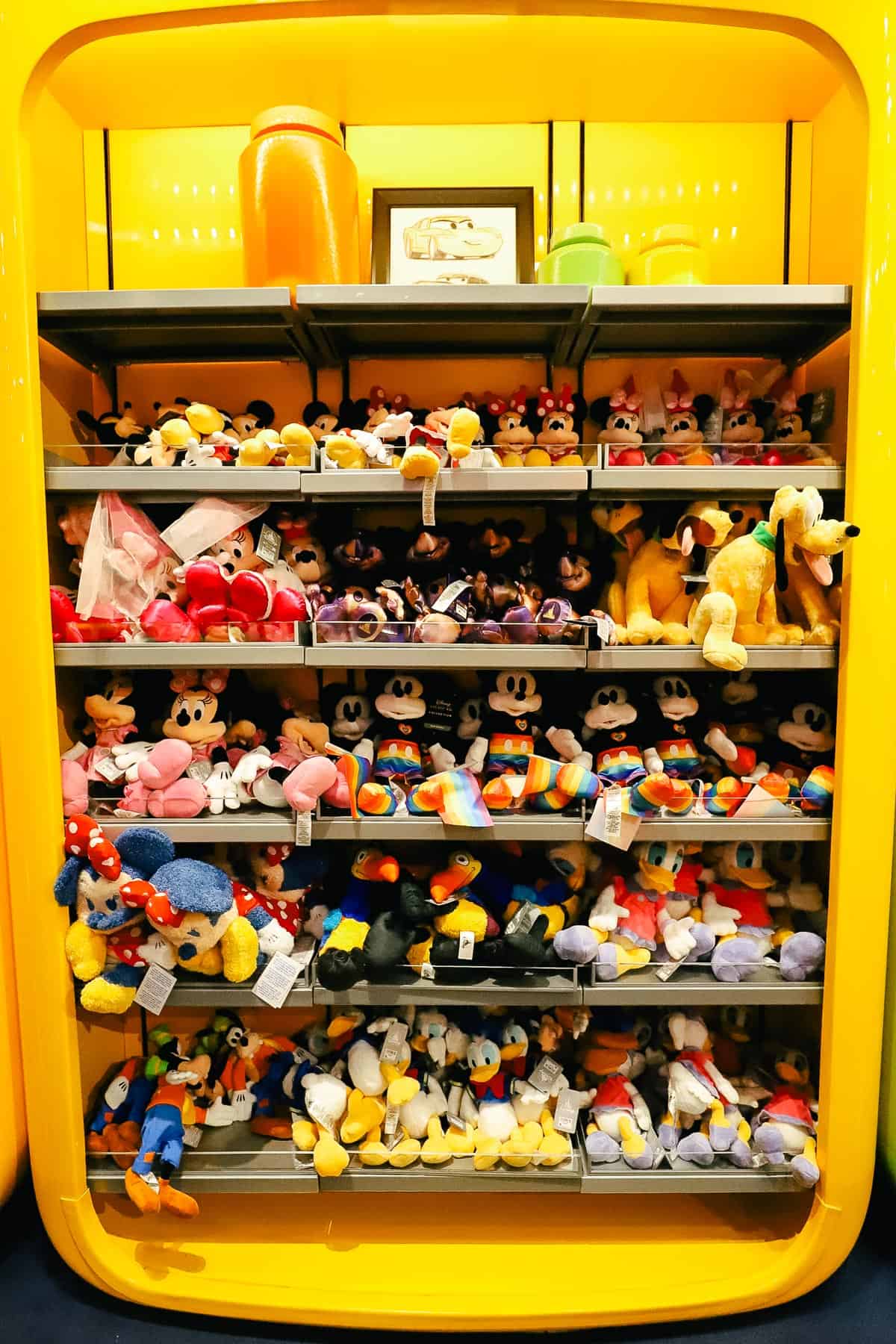 A wall with Disney nuiMOs and their corresponding outfits was also available.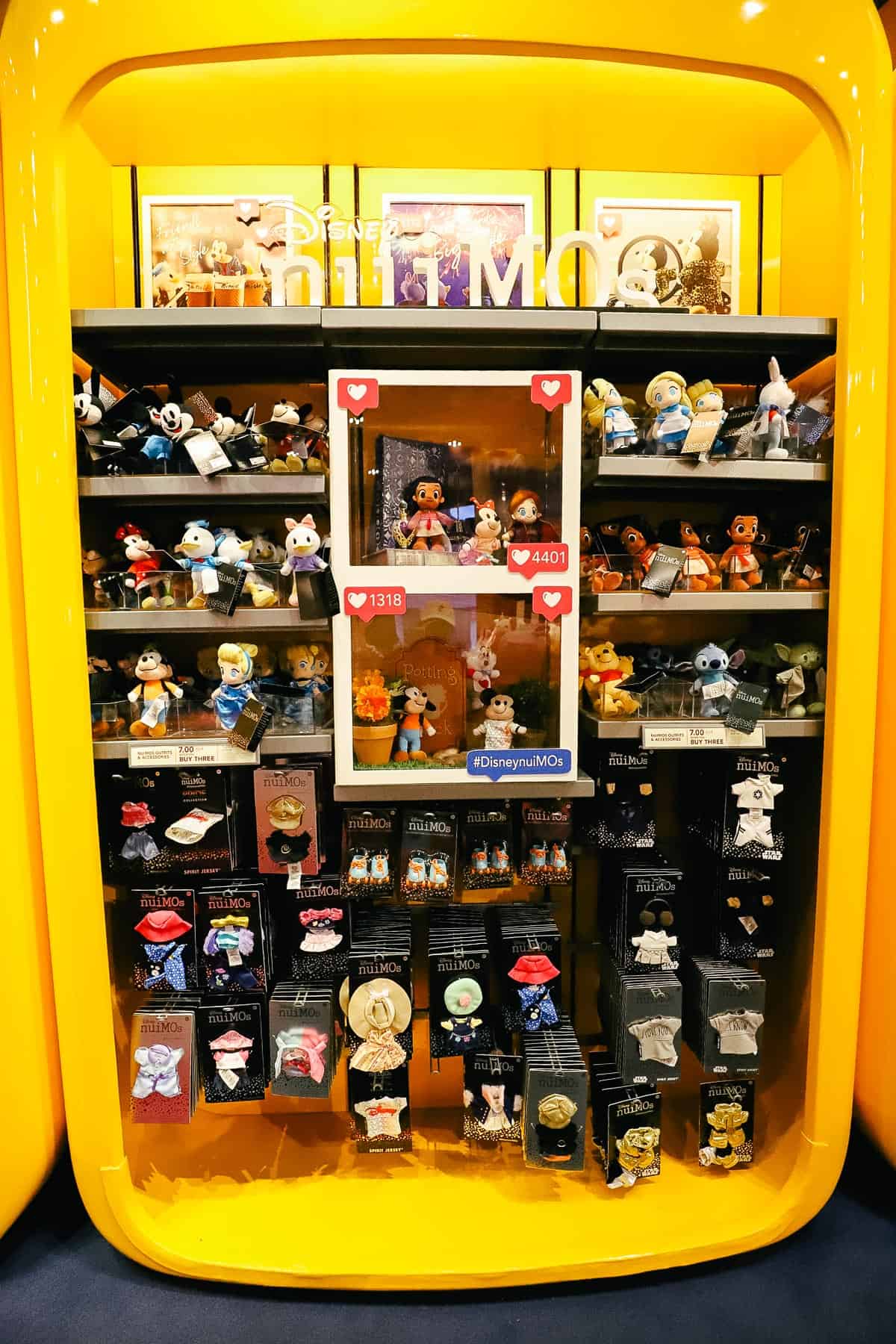 Here we have a few games and puzzles.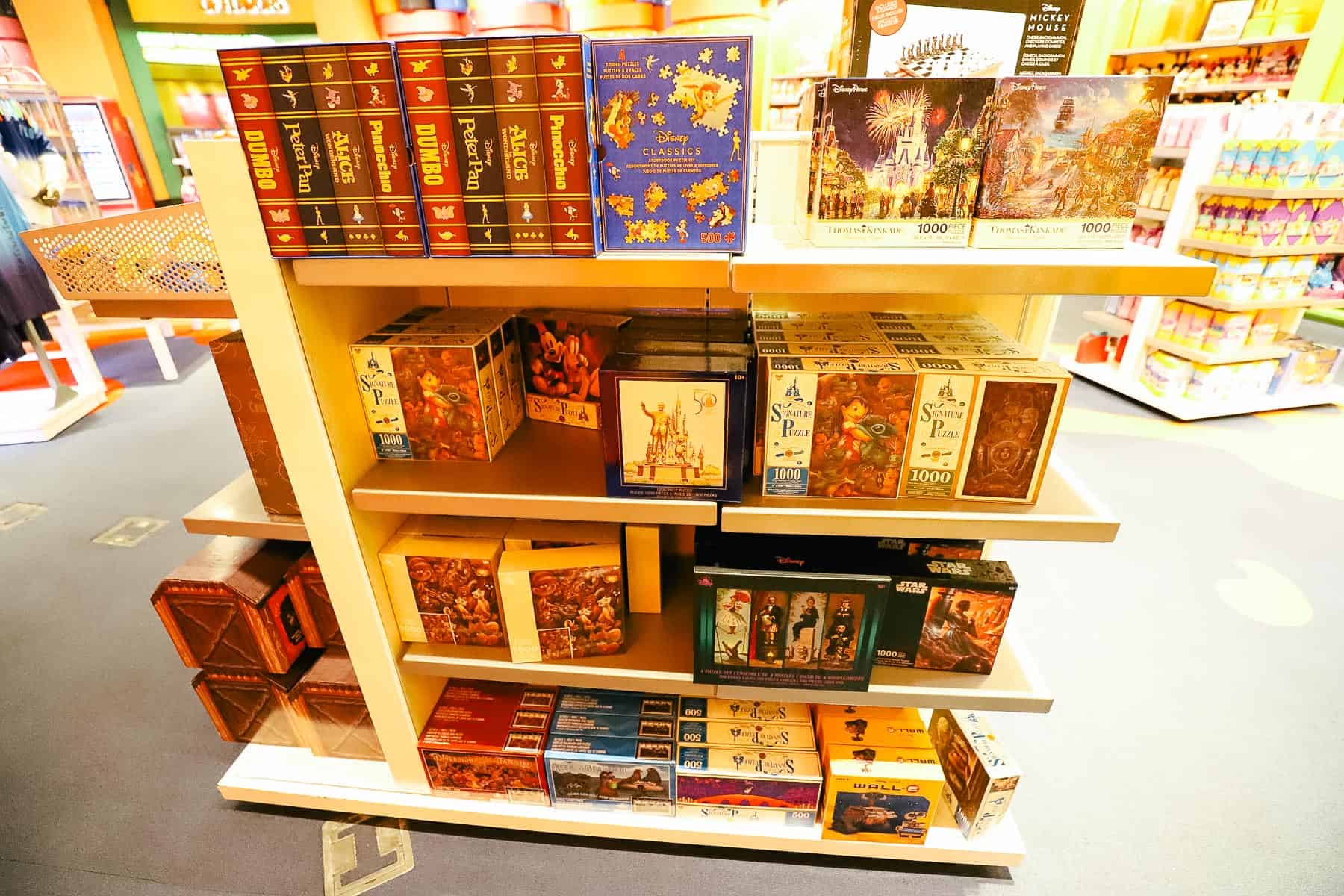 Several items representing Toy Story and Cars were available.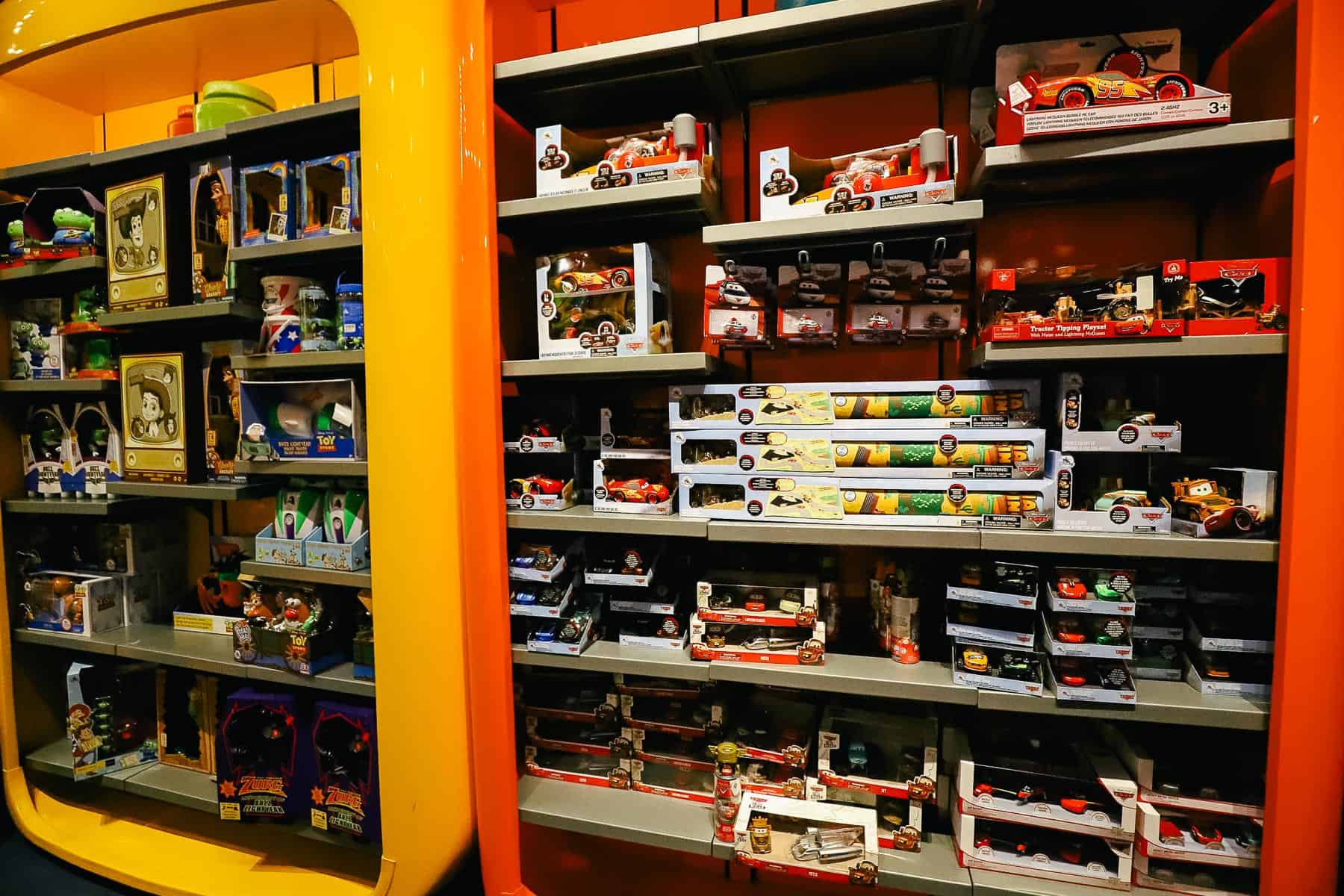 Next, we see items representing various forms of transportation at Walt Disney World. You could buy a mini-monorail with a track to take home with you.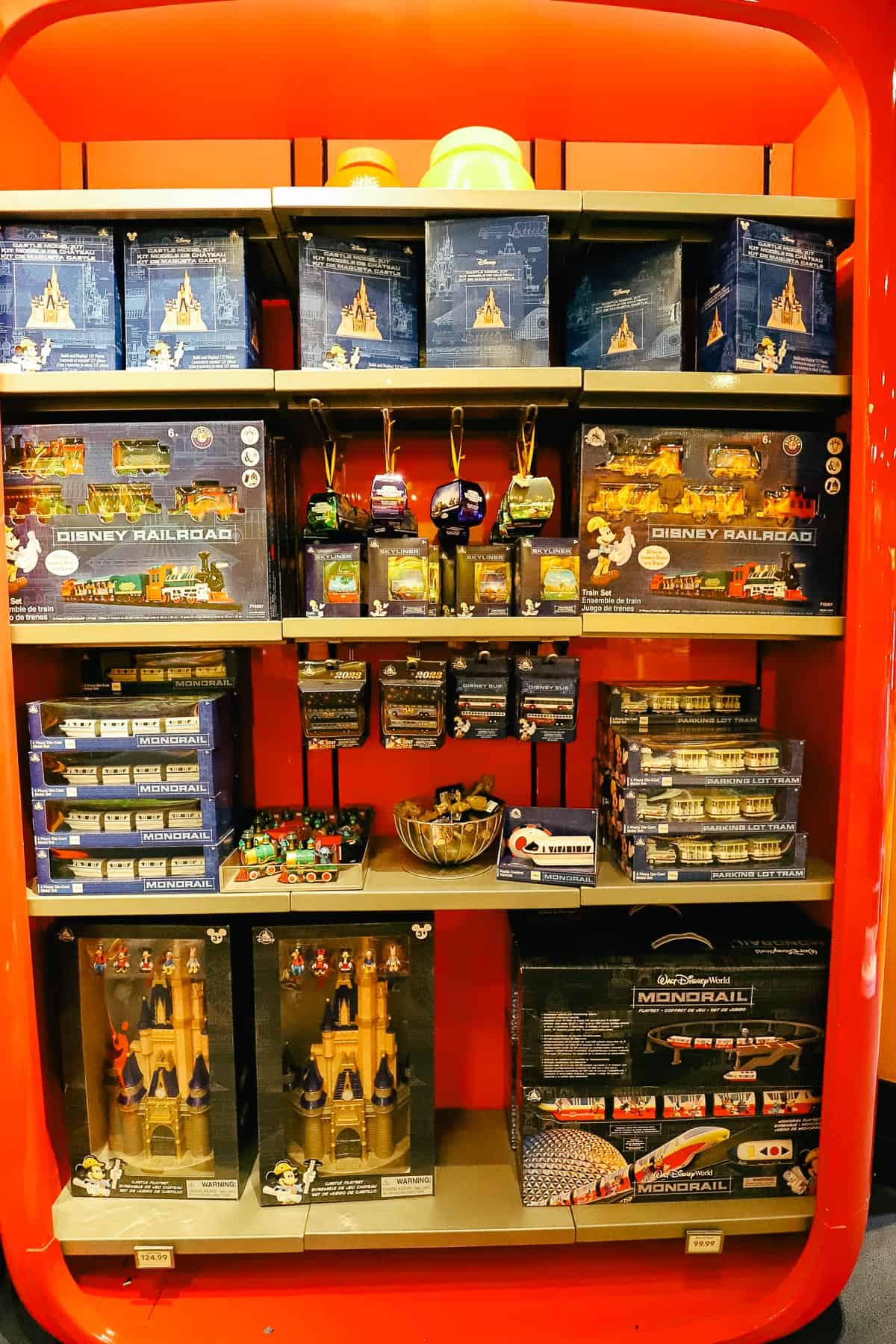 In addition to merchandise, Ink and Paint Shop has several food and grocery items. Below we see popcorn, cotton candy, Disney-branded candy, and more.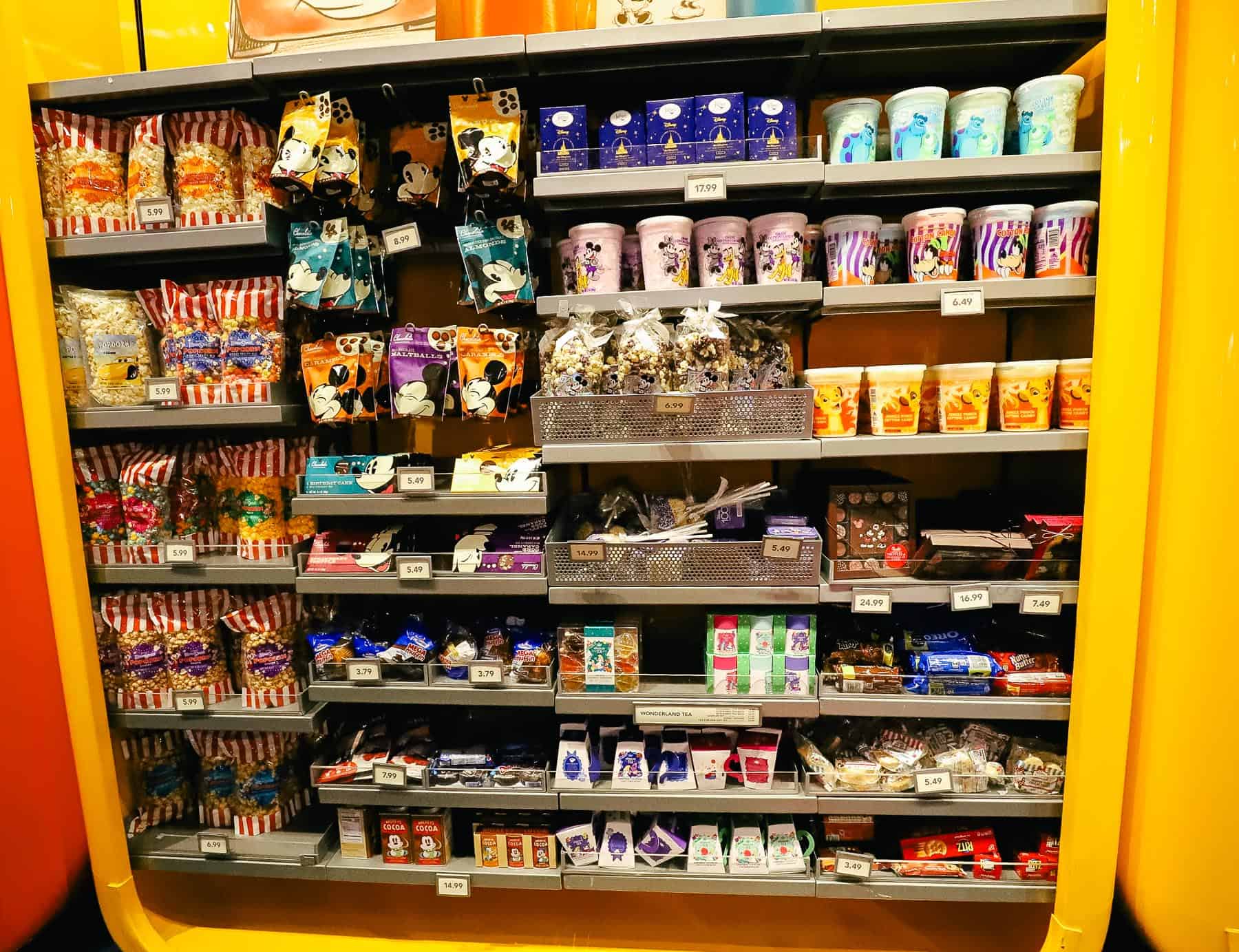 Here we have more Disney-branded snacks like pretzels, nuts, and crackers. Walker's shortbread products are also available.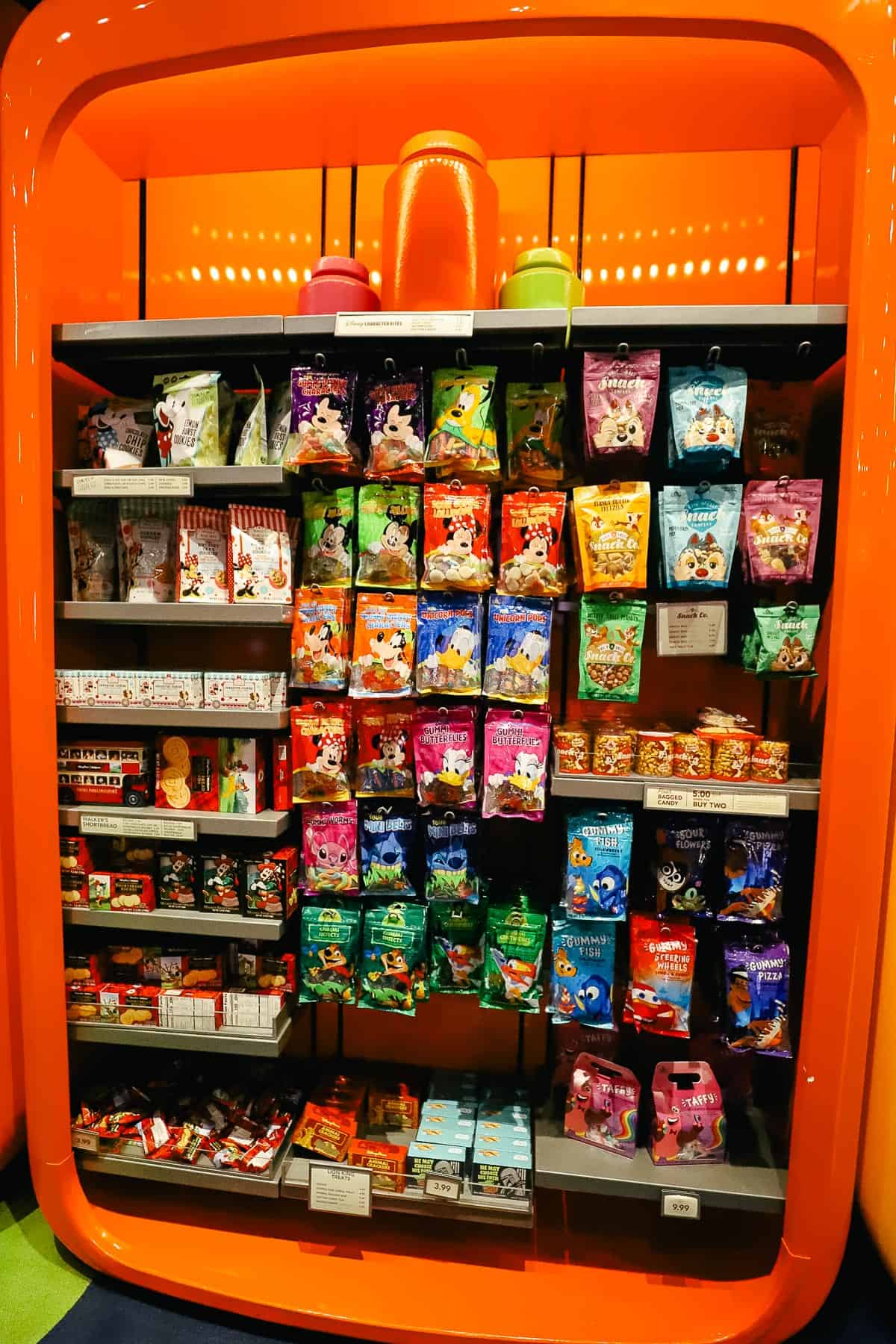 This display featured various Entenmann's donuts and pastries. Chips with dips, bread, and bagels were also available.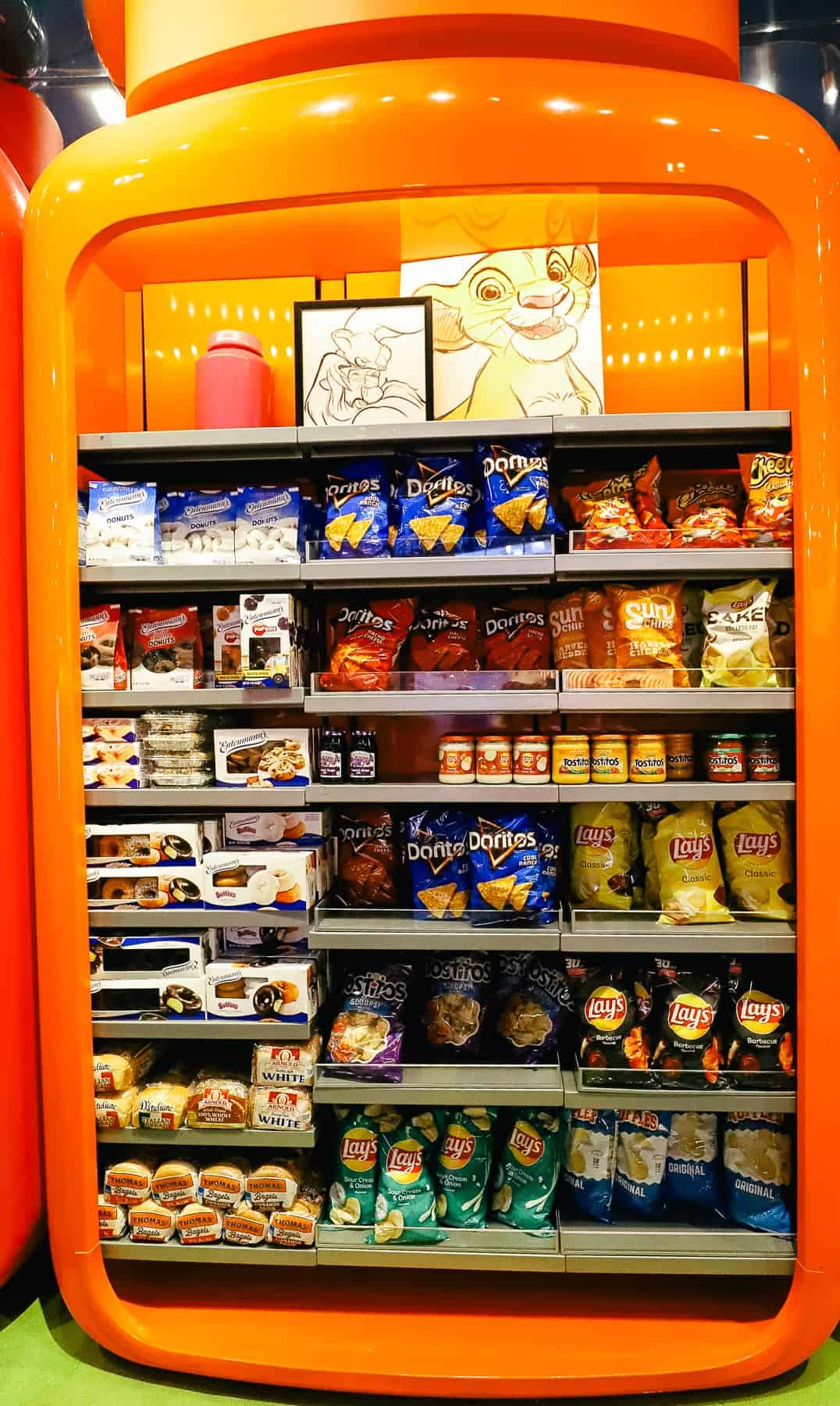 A few sundries included sunscreen, baby food, diapers, and more.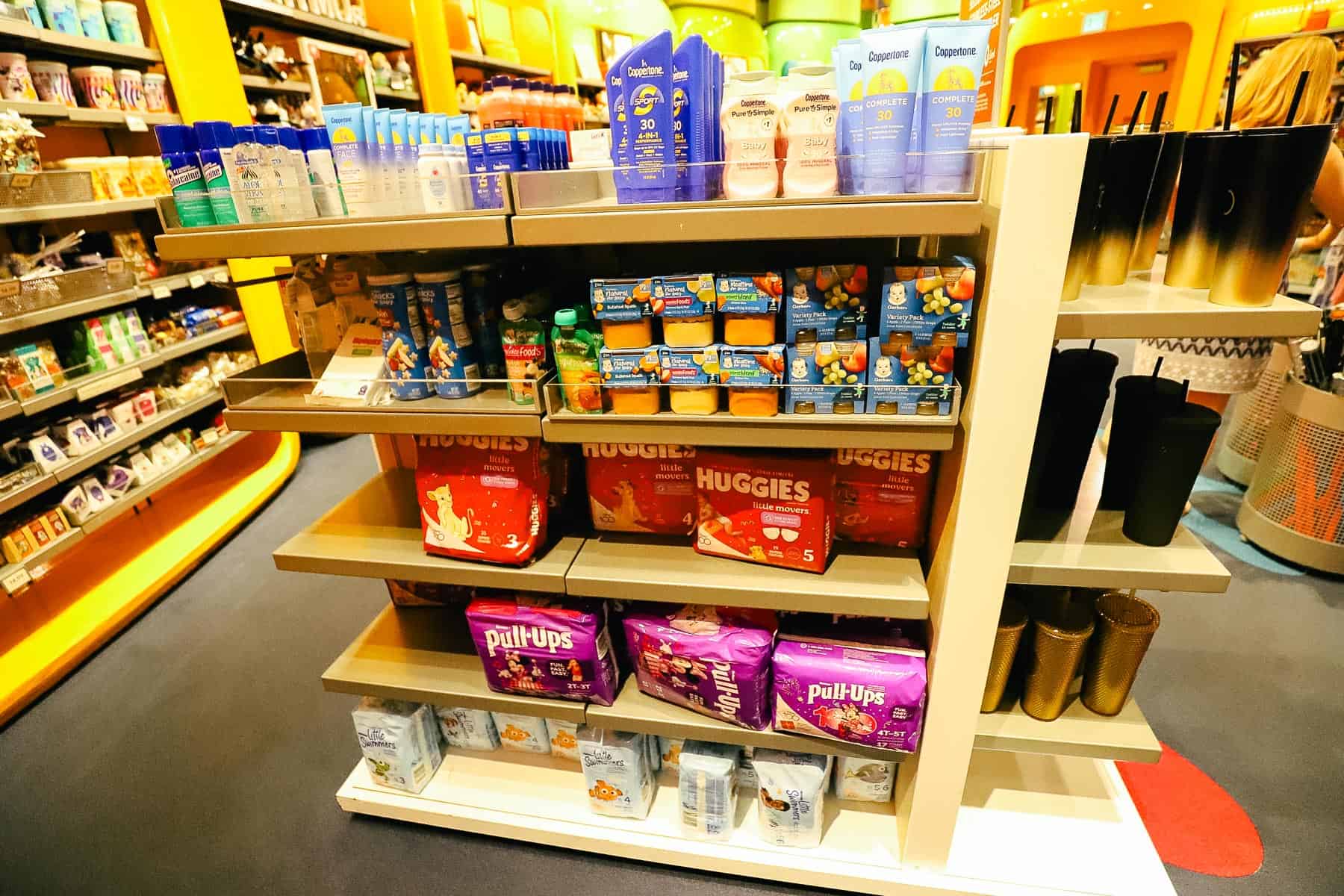 Health and beauty items include over-the-counter medicine, cough drops, shaving cream, razors, toothbrushes, and hygiene items.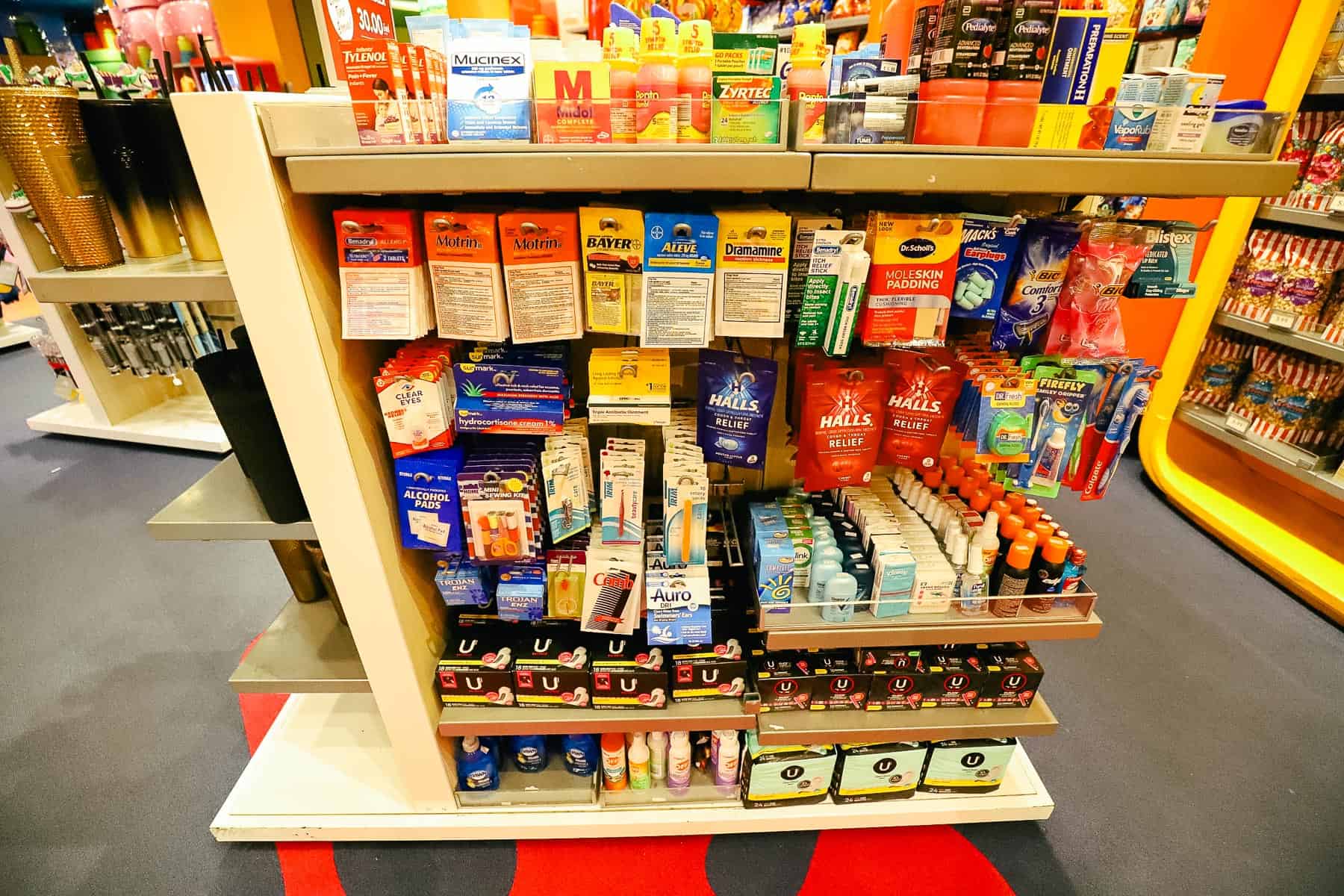 Lastly, a few items, including Rapid Fill mugs, sit behind the register. Rapid Fill mugs are $21.99 and are refillable at any resort quick service with a beverage refill station. They are good for the length of your stay.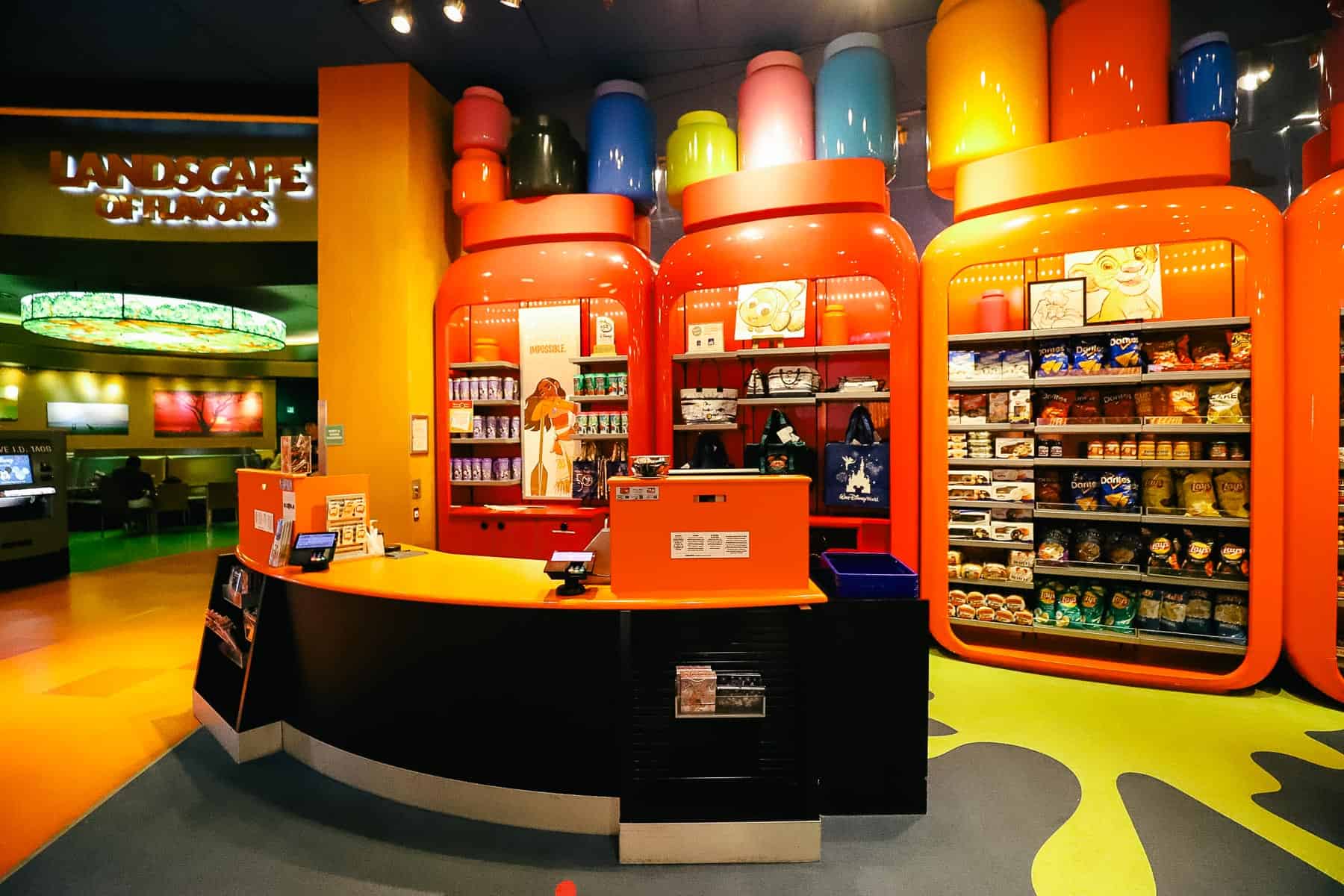 Hopefully, this article gave you an idea of what to expect for an upcoming visit. For more information, we have an entire list of articles for the resort in our guide.
Or you might enjoy a few of these:
In the Comments
What do you think about the gift shop at Art of Animation? Do you enjoy browsing merchandise or shopping while on vacation? Have you ever visited the Ink and Paint Shop?