The Gift Shop at Disney's Yacht Club
Disney's Yacht Club gift shop is formerly part of The Market at Ale and Compass. However, the gift shop sits apart from the resort's counter service dining location.
For the sake of this review, we'll only look at the gift shop side of the Yacht Club. We'll take a closer look at the counter service in a separate article here. You may be aware that nearly everything at the resort is named something-something "Ale and Compass," which can get confusing.
On this site alone, we have breakfast at Ale and Compass, dinner at Ale and Compass, the lounge at Ale and Compass, the Market at Ale and Compass, and now the gift shop.
Now that we've got that covered, let's see what kind of items the gift shop offers. These photos were all taken in late 2021, so every item you see might not be available on your visit. However, this should give you a general idea of what type of merchandise the store generally has on hand.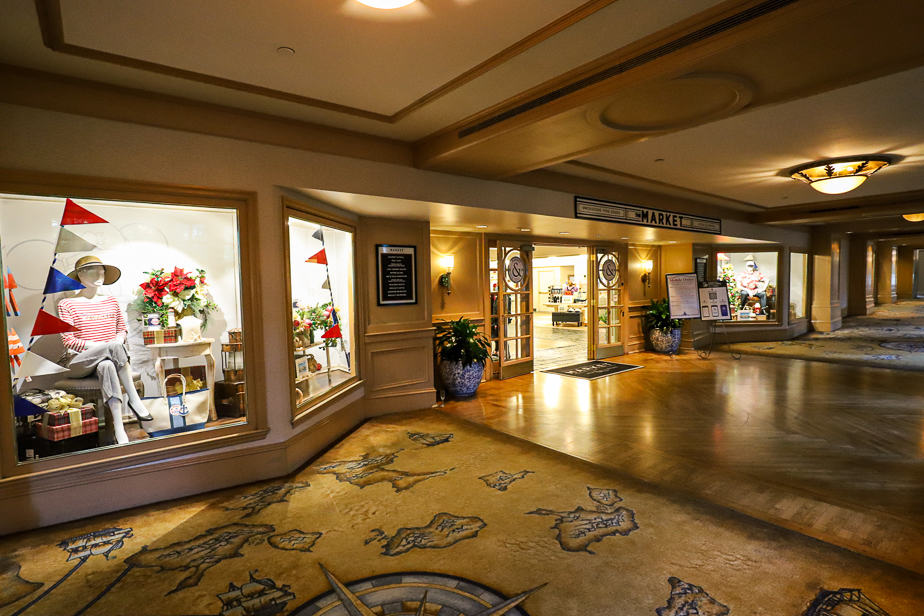 Location-wise the Yacht Club's gift shop is located down the hall off the right-hand side of the lobby.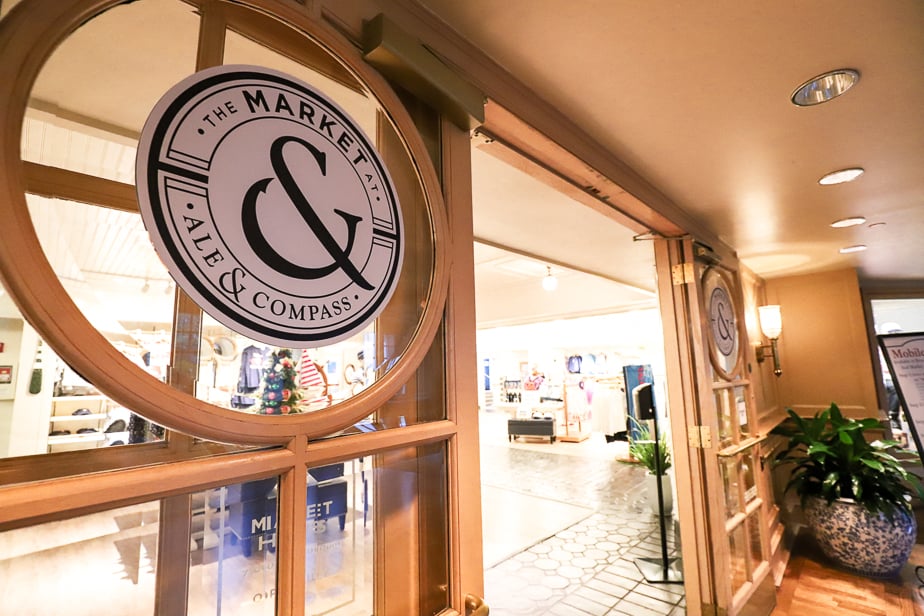 There are usually several window displays. Right now, a few are decorated for Christmas.
Related: Christmas at Disney's Yacht Club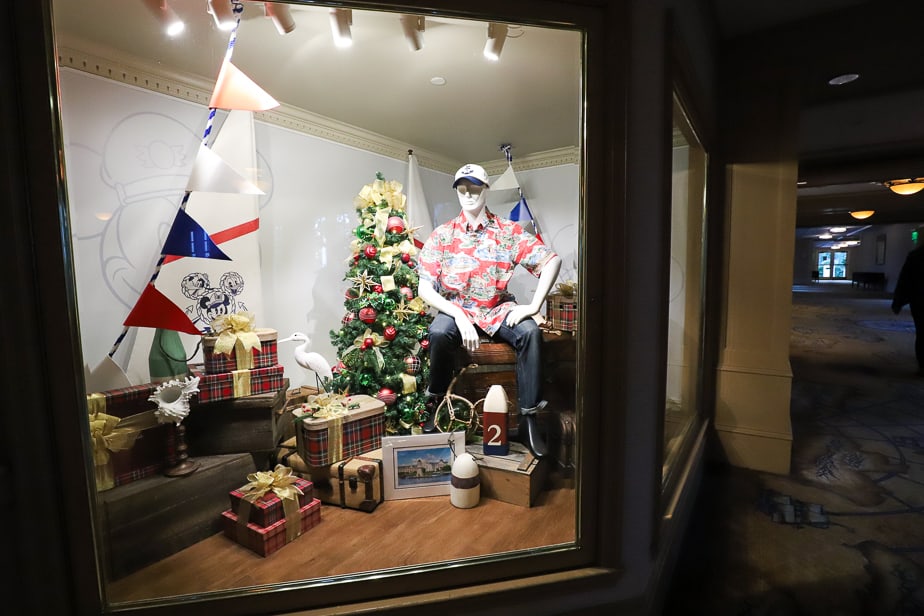 The shop has been home to a pop-up cruise shop over the last year or so. Therefore, you might find a few pieces of Disney Cruise line merchandise. These items have been at the front and center of the shop on my last several visits.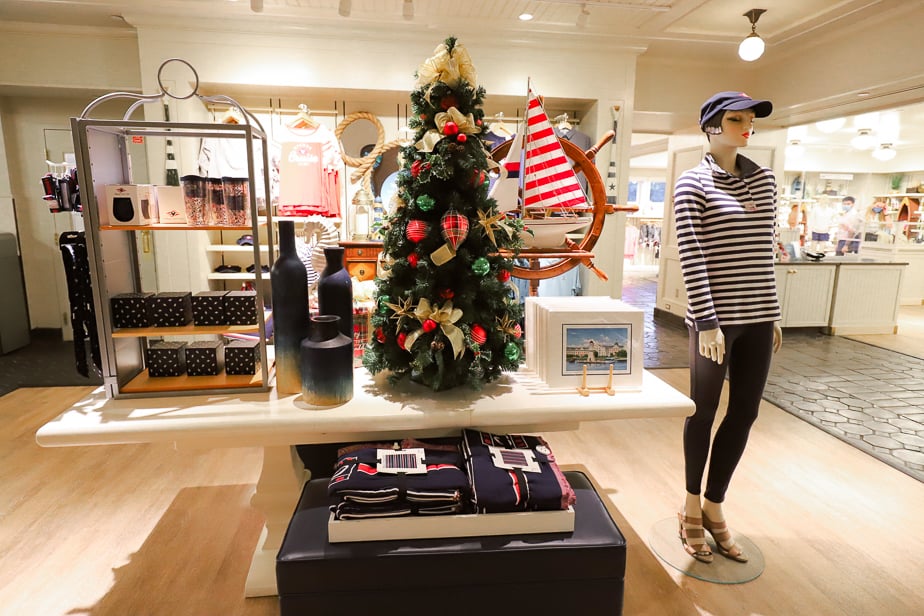 Yacht Club's gift shop is a little higher end than others. You'll find brands like Lily Pulitzer, Vineyard Vines, and Tommy Bahamas.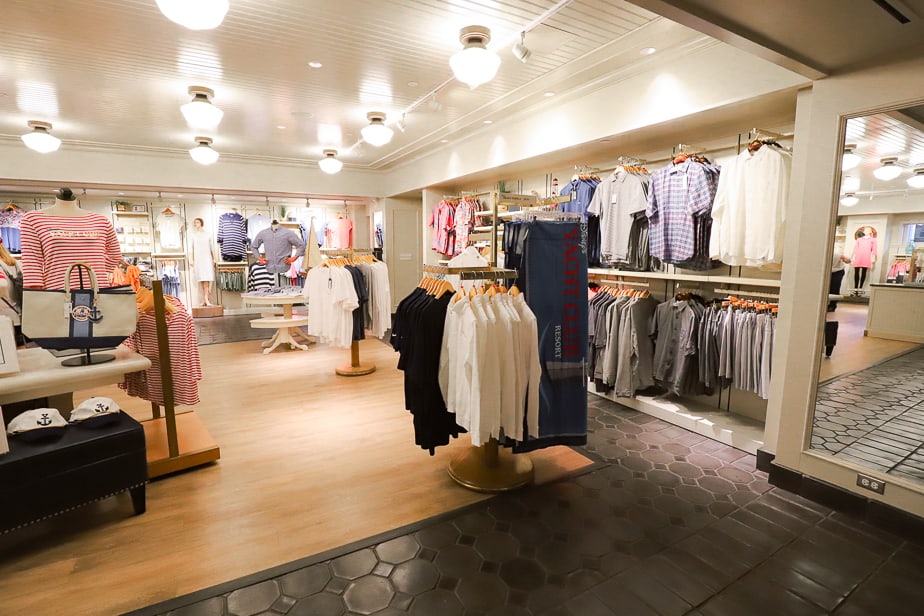 Additionally, the resort has an excellent selection of resort-branded merchandise. I spend a decent amount of time checking out what each gift shop at the Disney World Resorts offers and am always impressed with the items I find here. Like that Yacht Club towel in the photo below.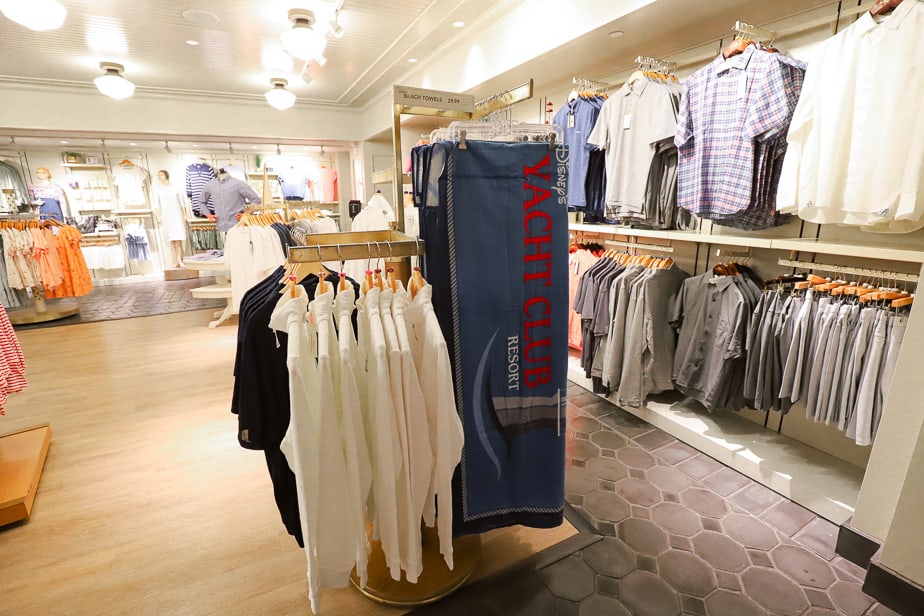 There are beach bags, coffee mugs, tumblers, shirts, hats, and artwork featuring Yacht Club branding.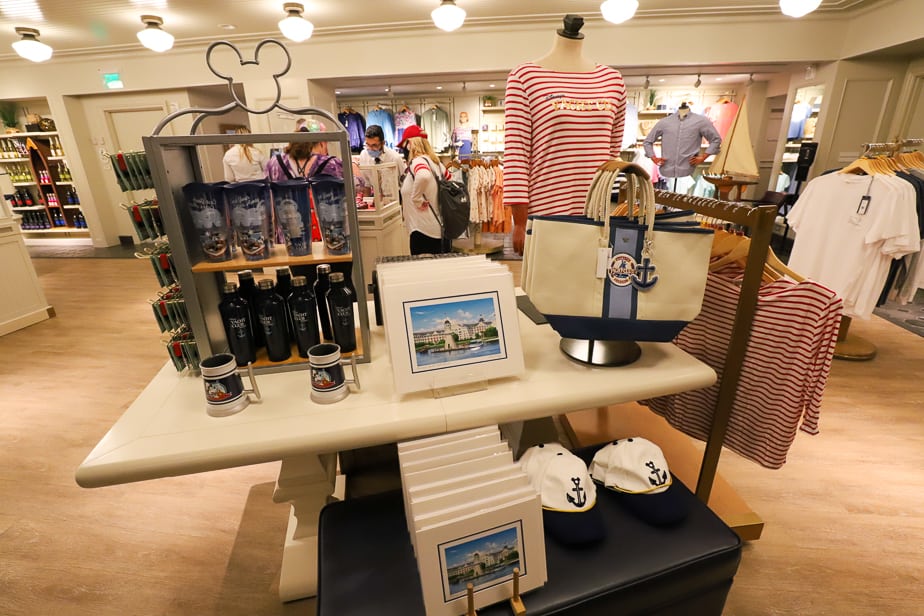 Here is a closer look. The tumbler said, "Cast your cares away at Disney's Yacht Club."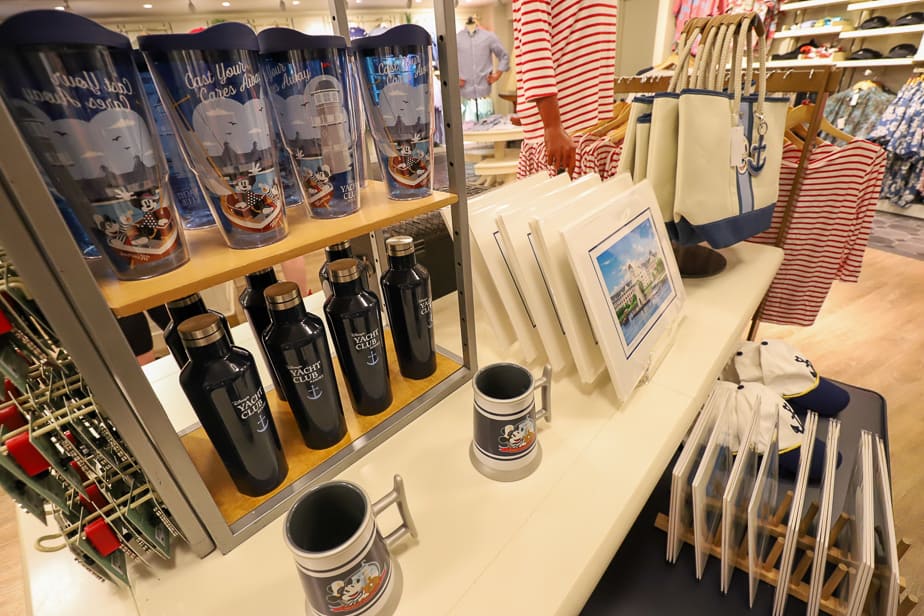 In addition, the shop had a good selection of men's clothing and accessories.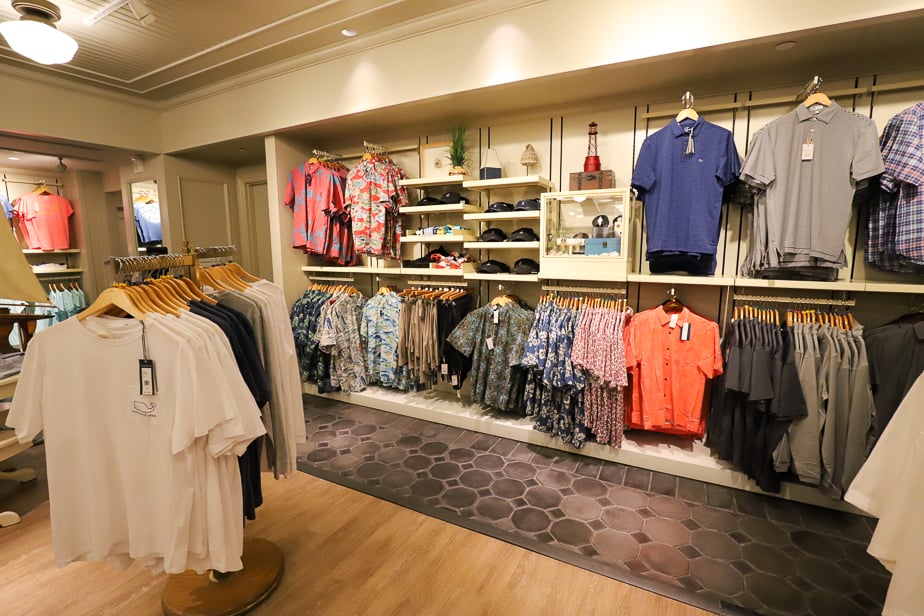 You could definitely find a nice outfit here. Those blue and peach Tommy Bahama dresses on the rack feature Minnie Mouse in tropical looks.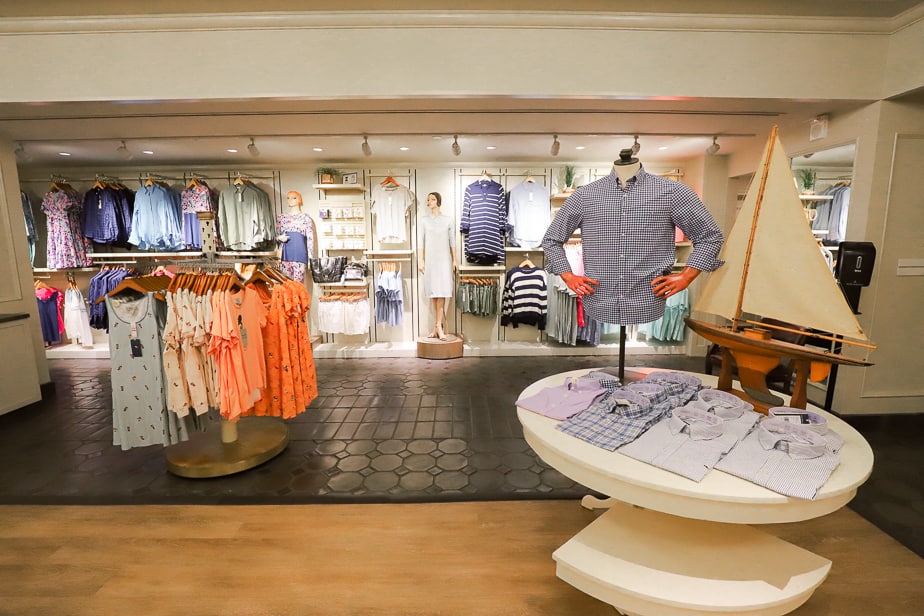 Here are a few more pieces of women's clothing. Those are Disney Dooney and Bourke handbags.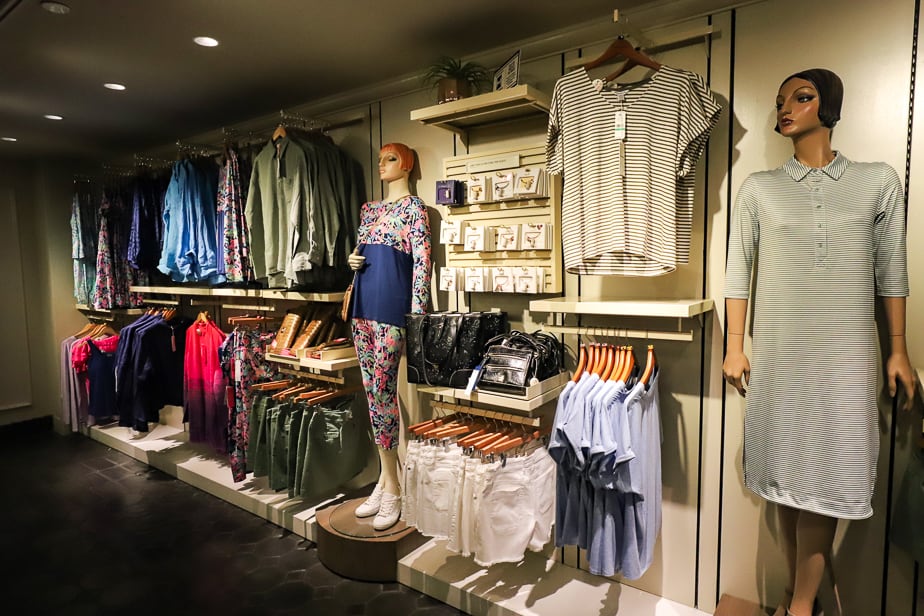 The back corner has a variety of Disney-branded merchandise.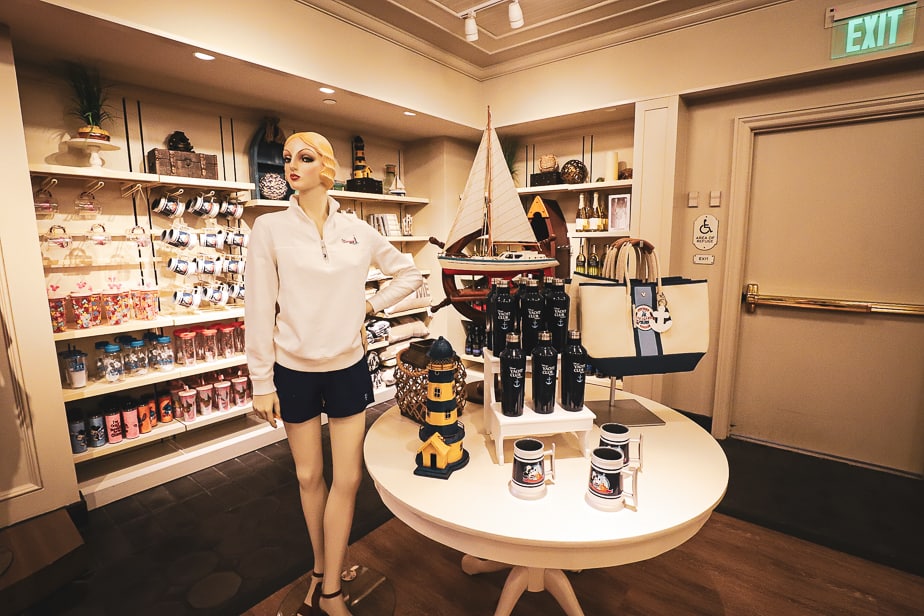 There is something for everyone.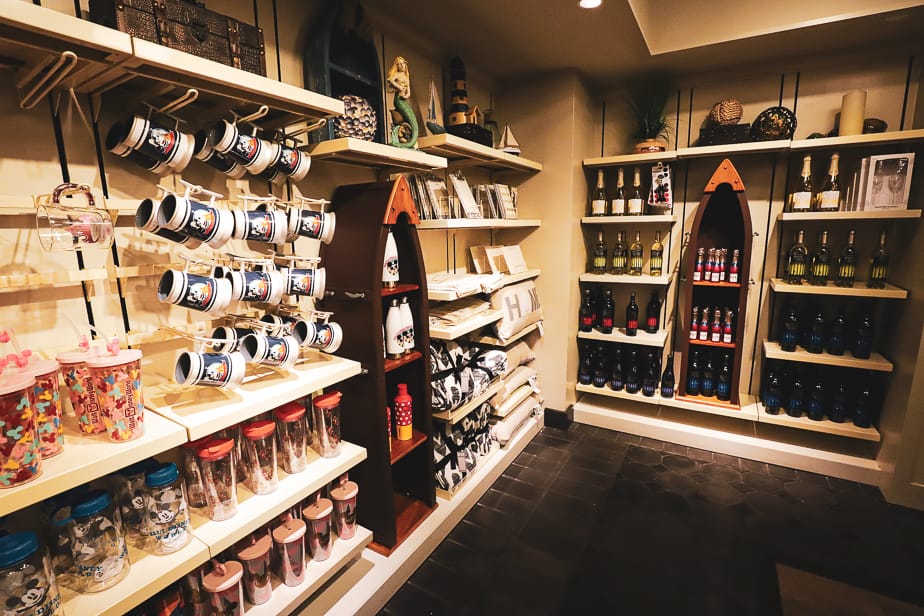 Near the register area, there was a locked cabinet with a variety of alcohol selections.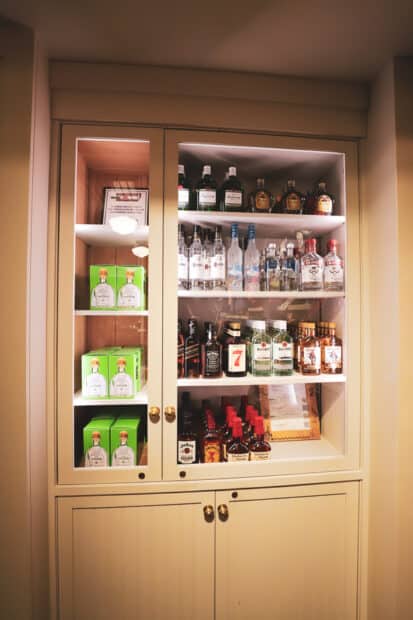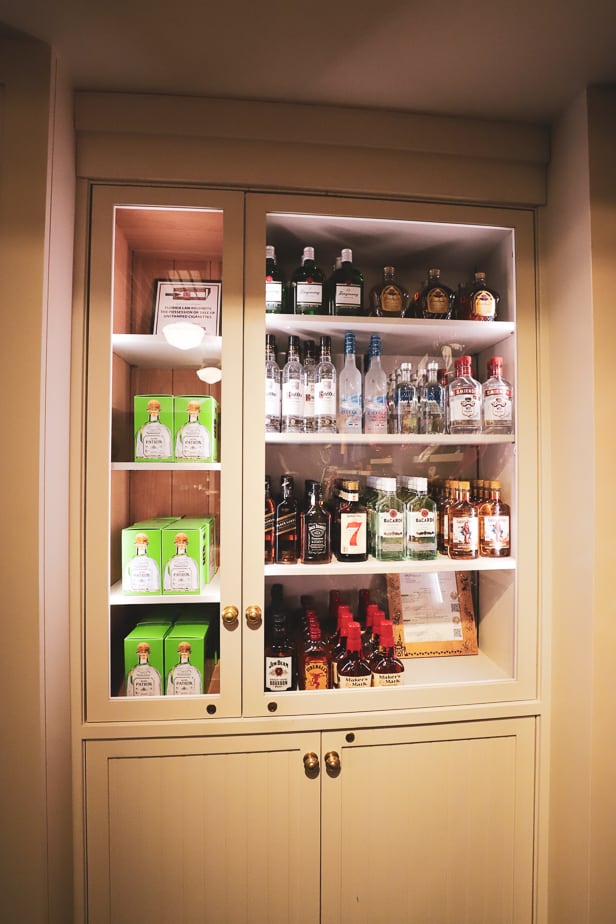 It was next to the pet merchandise. Yacht Club is a pet-friendly resort.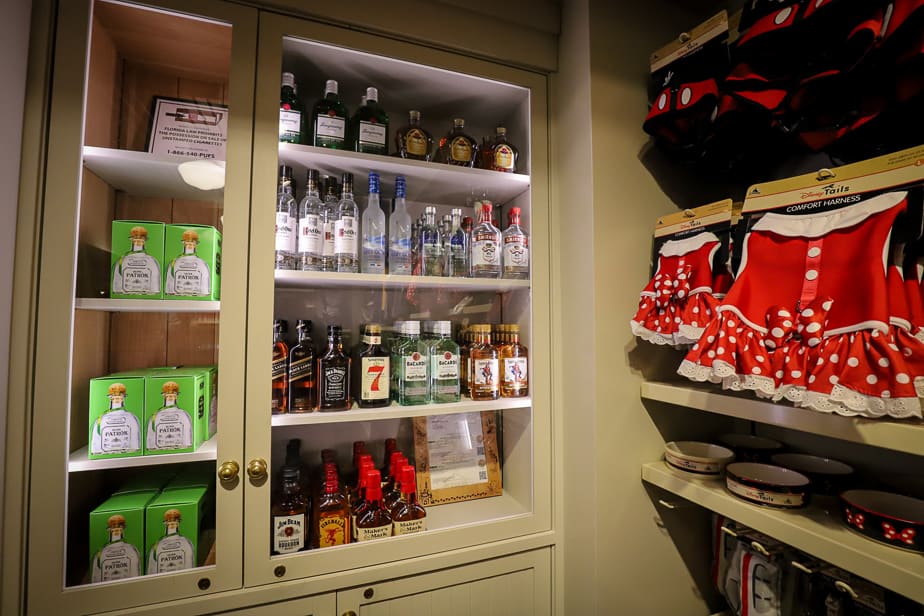 Wine selections were available on the Market side and the gift shop side.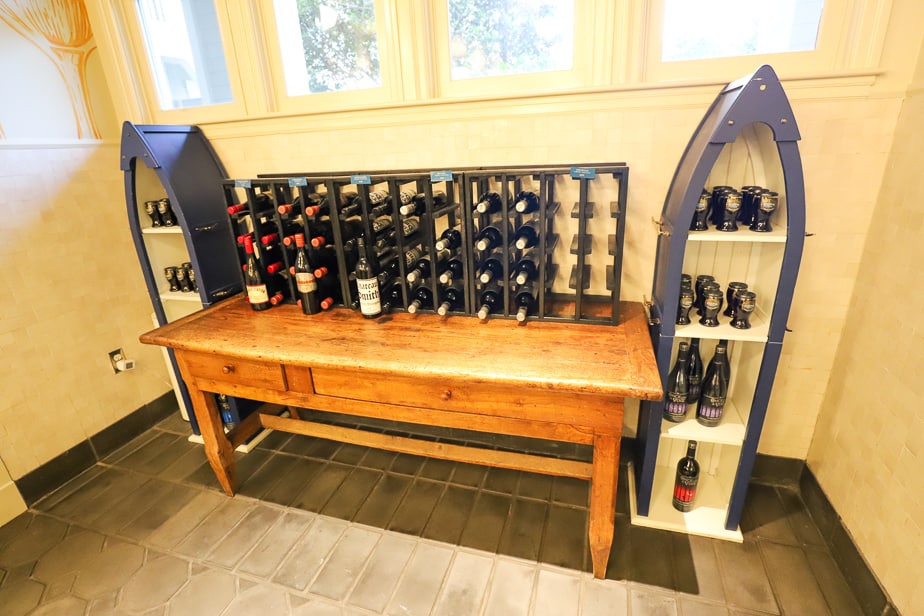 We'll take a closer look at all the Market items in that review. Additionally, there is a nice selection of pool items and sundries that I neglected to take photos of during my last visit. Several people were browsing, and I intended to circle back. I guess that's just the life of a Disney blogger.
Since Yacht Club shares the tremendous Stormalong Bay pool area with Disney's Beach Club, you can expect to find a decent selection of pool merchandise at the gift shop.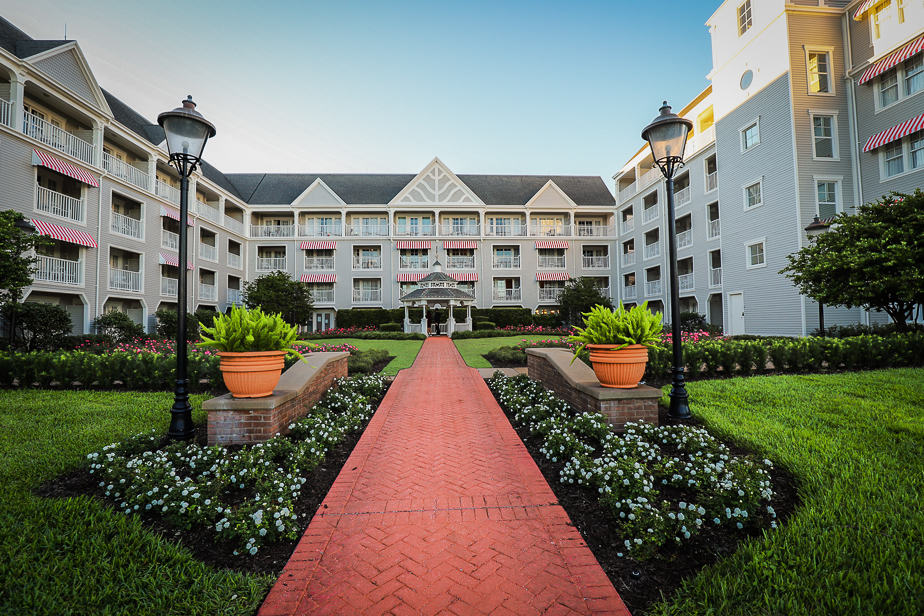 As for planning a stay at Disney's Yacht Club, all of our articles related to the resort are available here.
Or you might enjoy the following reviews:
Additionally, we have a complete list of all the Disney World Resort Reviews.
So, what do you think about the gift shop at Disney's Yacht Club? Is this somewhere you like to browse during your Disney vacation? Leave a comment down below with your thoughts.