Meet Chip and Dale at Disney World
Chip and Dale are the cutest when it comes to character meets at Disney World. The pair of friendly chipmunks meet guests daily from a distance at several locations around the theme parks.
In this article, we'll discuss the locations to meet Chip and Dale during your vacation. Additionally, I'll add a few tips for other places you might run into them.
For starters, Chip and Dale are greeting guests from a distance in Frontierland at Magic Kingdom. You will have to look up to see them. They are usually out and about multiple times per day on the balcony above the Country Bear Jamboree.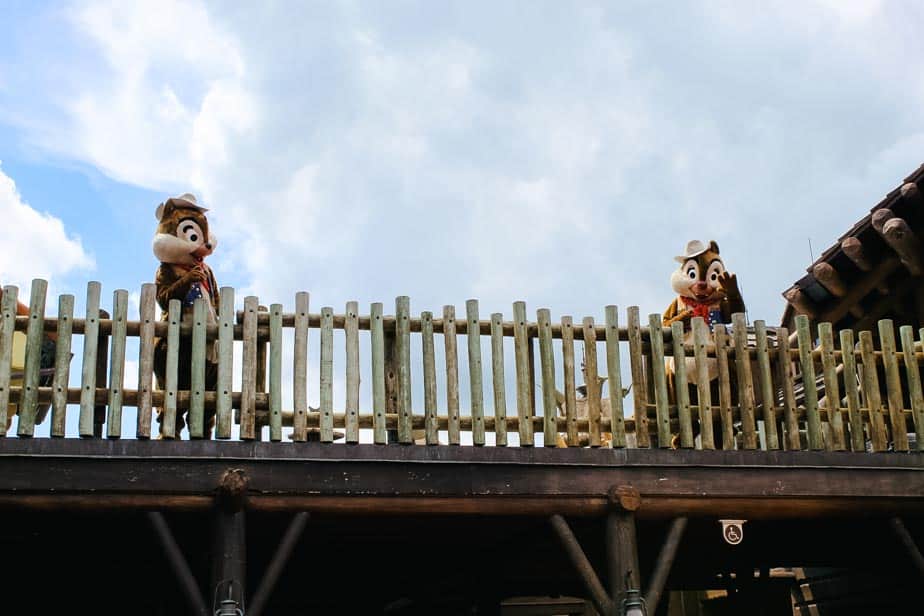 Like most character meets these days, this opportunity is not listed in the Times Guide or the My Disney Experience app.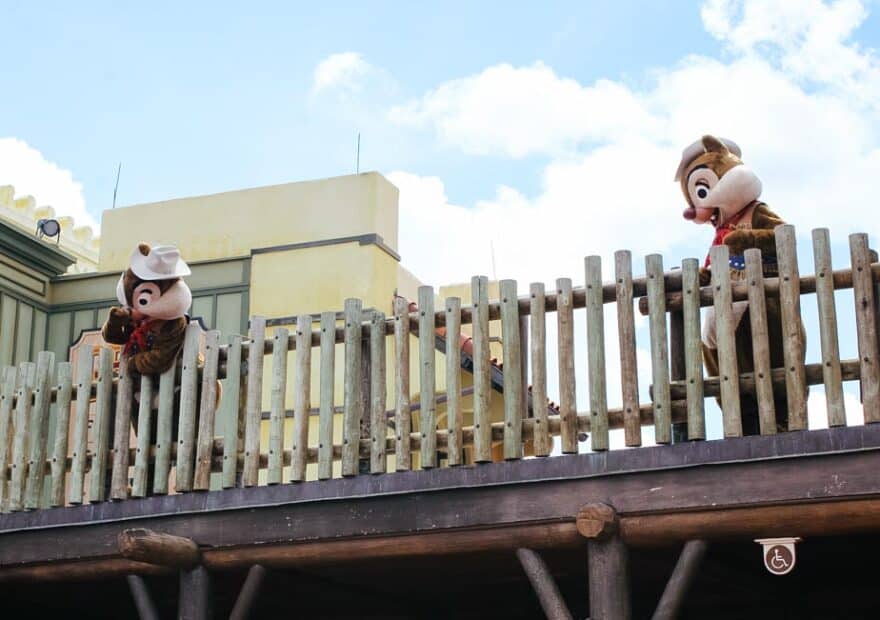 Additionally, Chip and Dale meet in this same area at Magic Kingdom during the Boo Bash After Hours event. Chip is dressed as a pirate, and Dale is a vampire.
If you're wondering how to tell the two apart, Chip has a dark black nose. Dale has a red nose and his teeth have a bit of a separation between them.
Over at Hollywood Studios, Chip and Dale are part of the Mickey and Friends Motorcade. The times for the motorcade are listed daily in the My Disney Experience app.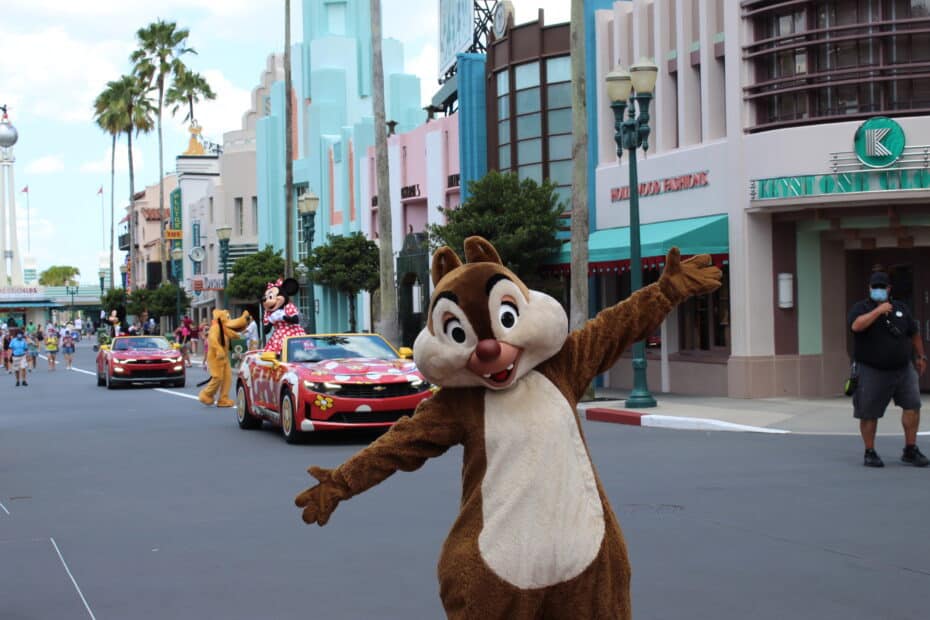 In addition, you'll find that the two are out from time to time around the theme park. So you might run into them in this grassy area near the Hollywood Brown Derby restaurant. Unfortunately, I haven't seen them lately, but neither have I made much of an effort to get a picture here either.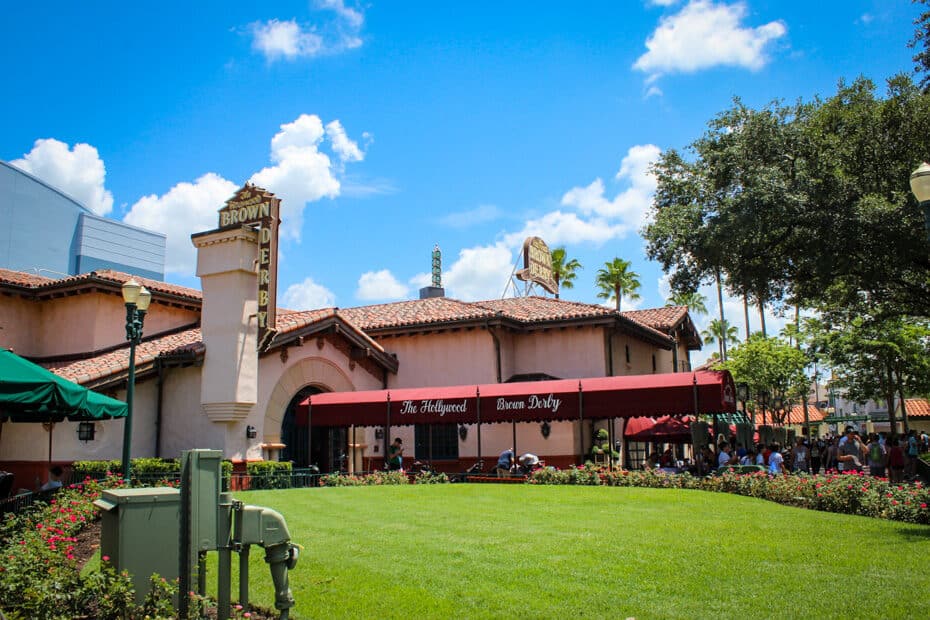 Lastly, Chip and Dale are part of the character cruises at Animal Kingdom. They are dressed in their Dino-Bash outfits. This interaction will be listed as "Goofy and Pals Set Sail" in the My Disney Experience app.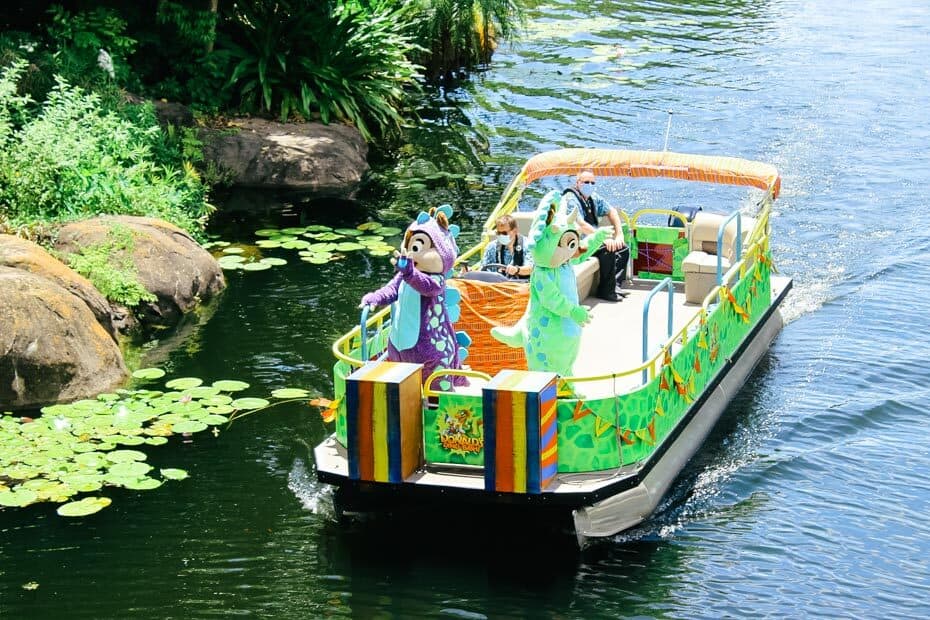 Before character meets became distanced, Chip and Dale met in these dino suits at Dinoland U.S.A. at the Animal Kingdom.
Additionally, they formerly met guests at Mickey's Backyard BBQ before it closed back in 2018.
There is currently one other opportunity to meet the chipmunks at Epcot. However, it will involve a reservation for character dining. The pair meet guests daily alongside Farmer Mickey and Pluto at the Garden Grill restaurant.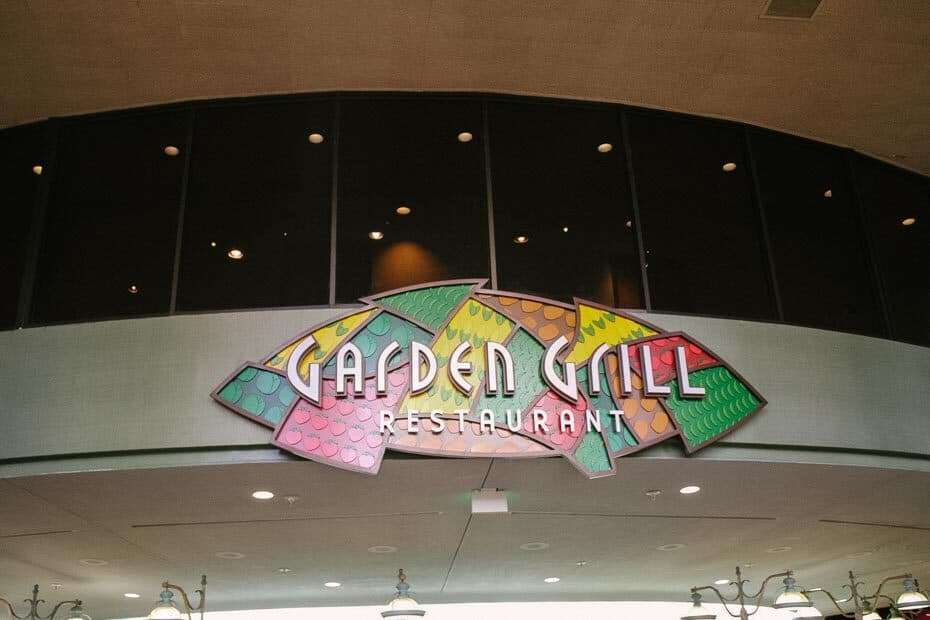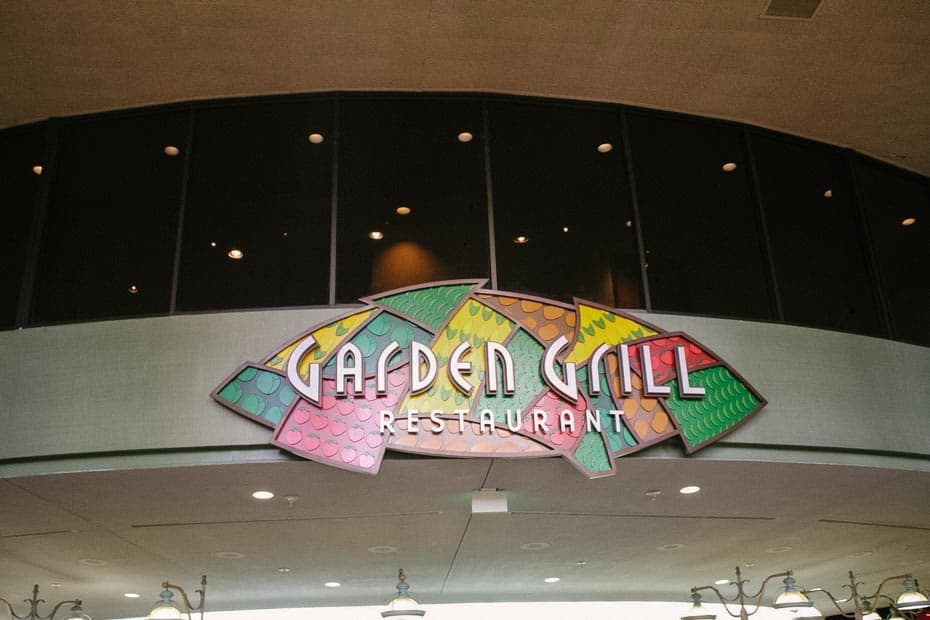 Garden Grill is located in The Land Pavilion at Epcot. You can read more about the experience along with an overview of every character meal here in our Disney World character dining guide.
If you're looking for more character meets at Disney World, you might enjoy a few of these recent articles:
I hope you are able to meet these two during your Disney vacation! Remember during this time that characters are not giving autographs! But it's fun to take a picture or selfie with your favorite characters in the background.
Have you met Chip and Dale before? Leave a comment and tell me about your experience.