Feathered Friends in Flight Bird Show at Animal Kingdom
Feathered Friends in Flight is the name of the latest bird show at Disney's Animal Kingdom in Walt Disney World. This performance debuted when the theme park reopened to the public back in July of 2020. Whether or not it's here to stay remains a mystery.
But if you follow along you are probably aware that I've been updating all the attraction reviews on the site and adding in a few that were missing. With a few exceptions (that can't be completed at this time) this is the last one.
Just know if you are visiting the Animal Kingdom over the next few months you can expect to see Feathered Friends in Flight. While there's also the option that Up! A Great Bird Adventure could return.
Let's face it, the Up bird show has never met to rave reviews. And if you ever saw its predecessor, Flights of Wonder, you would know why.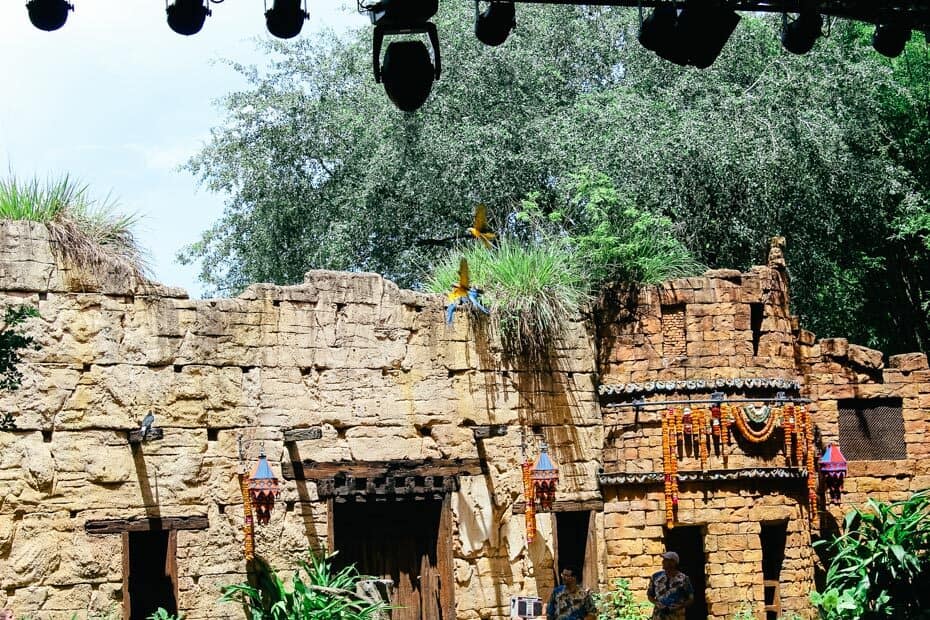 Thankfully, Feathered Friends in Flight is a cute performance. It's even worth taking a little time to see on your visit.
| | |
| --- | --- |
| Feathered Friends in Flight! | Animal Kingdom Attractions |
| Location: | Asia |
| Height Requirement: | None |
| Duration: | Approx. 25 minutes |
| Ride Type: | Theater show with live birds. |
| Rider Switch: | None |
| Good For: | Everyone |
| Scary Factor: | None, unless you are scared of birds. |
| Must-Do List: | Medium Priority |
| Perfect For: | Birdwatchers |
| Special Mention: | This show is held an average of 5 times per day. |
Feathered Friends in Flight
Below is the entrance to what is normally "Up! A Great Bird Adventure" and now home to Feathered Friends in Flight.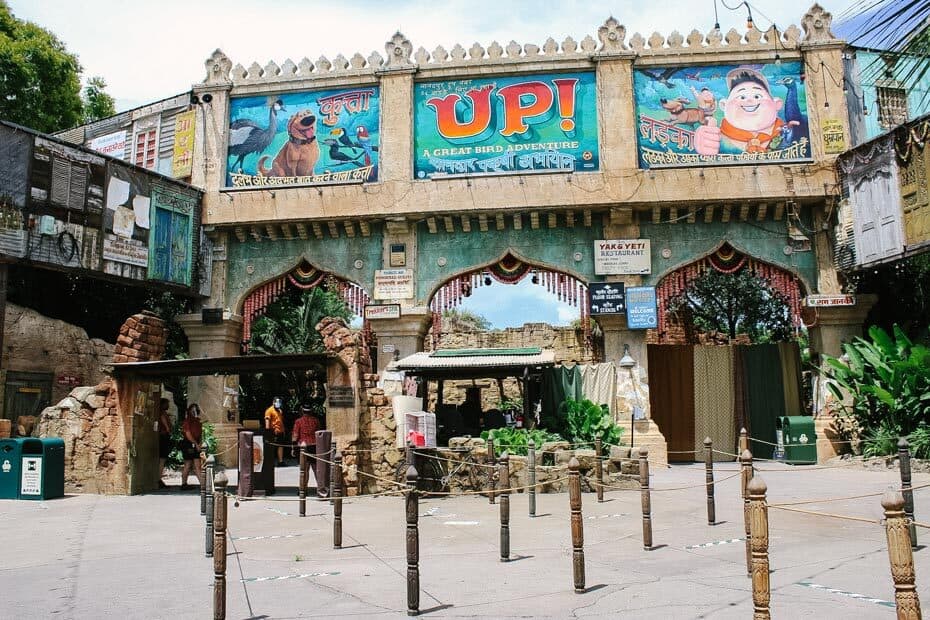 The performance is held inside the Caravan Stage Theater on the pathway between Africa and Asia.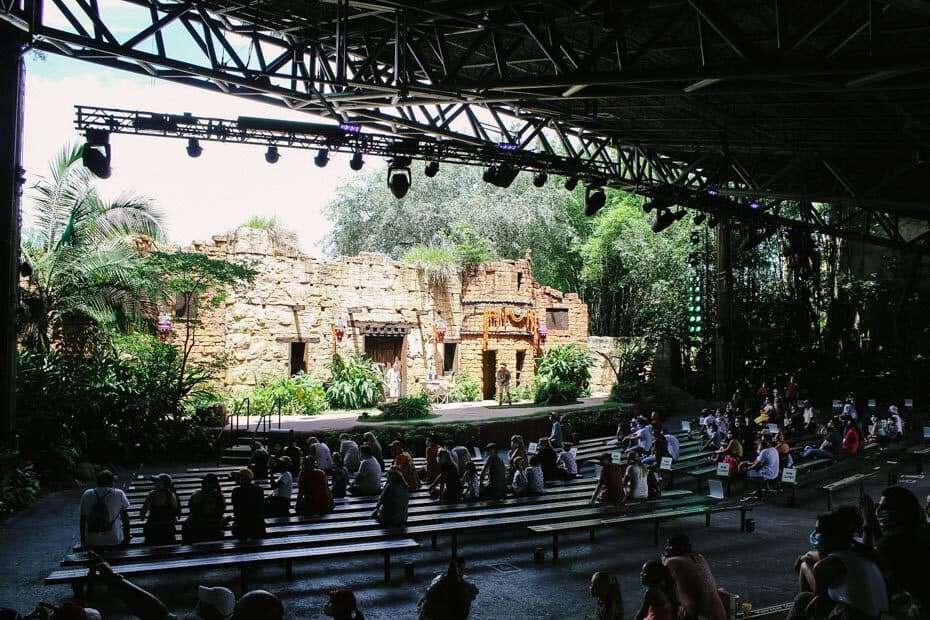 The performance features bird specialists sharing information about the subjects as they fly across the stage. Some might even perform a few tricks, depending on what kind of day they are having.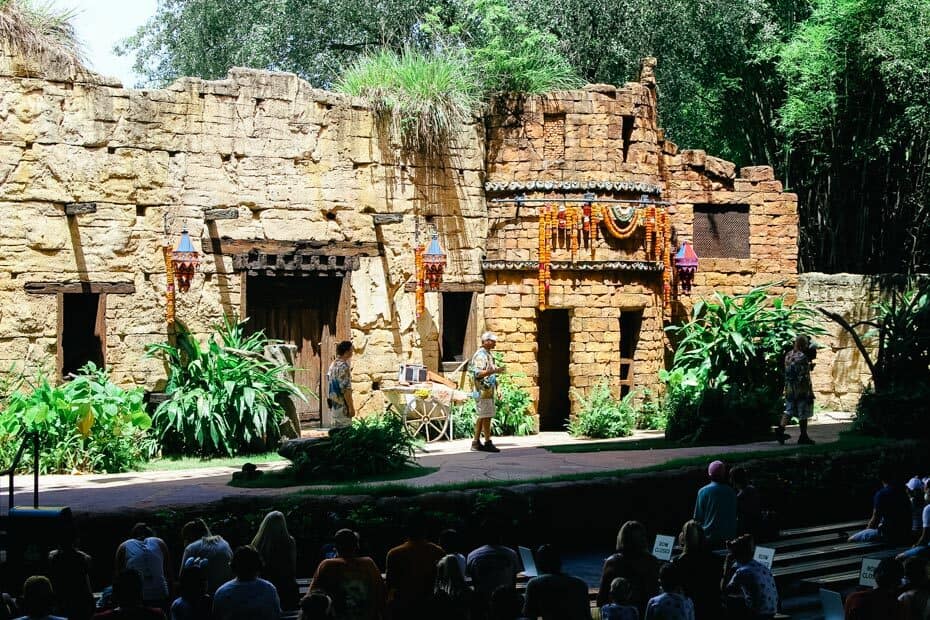 The information provided is not only educational but entertaining as well.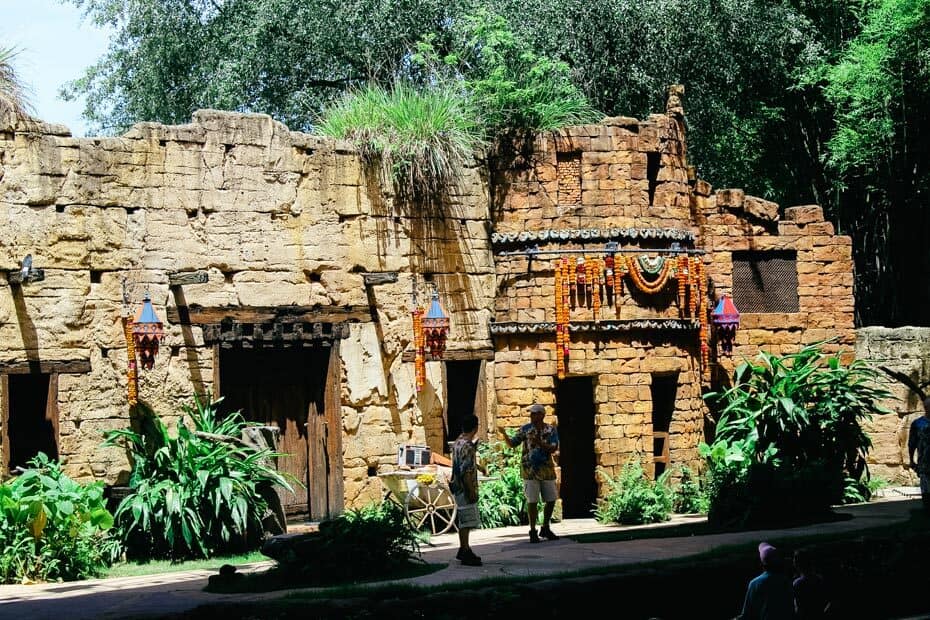 During this visit I came in a few minutes late and sat at the back of the theater. There's a bird perch on each side of the back of the auditorium. So even if you aren't near the stage, there's an opportunity to see birds up close and personal.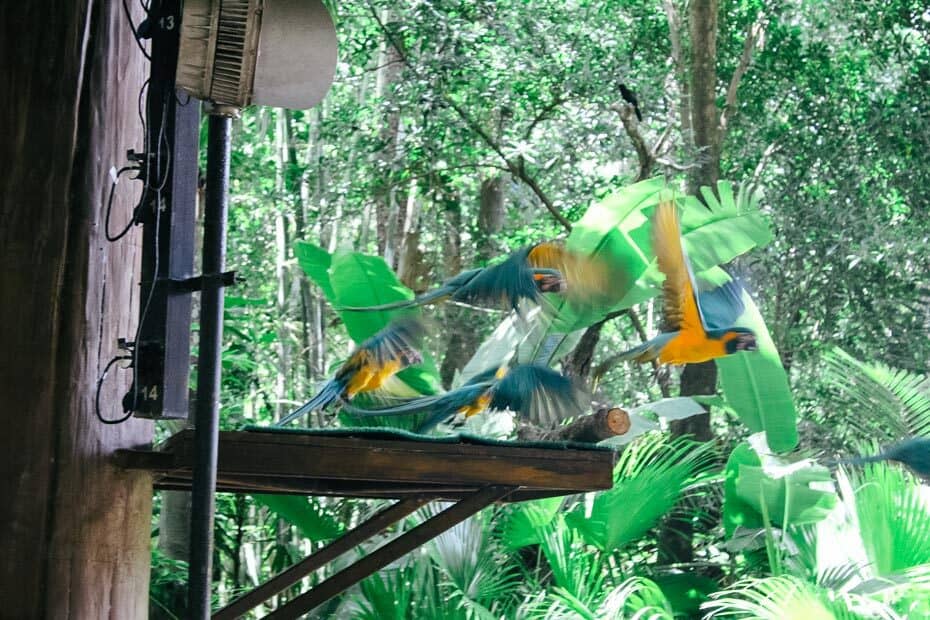 Here's a look at how the theater is set up right now with social distancing measures in place.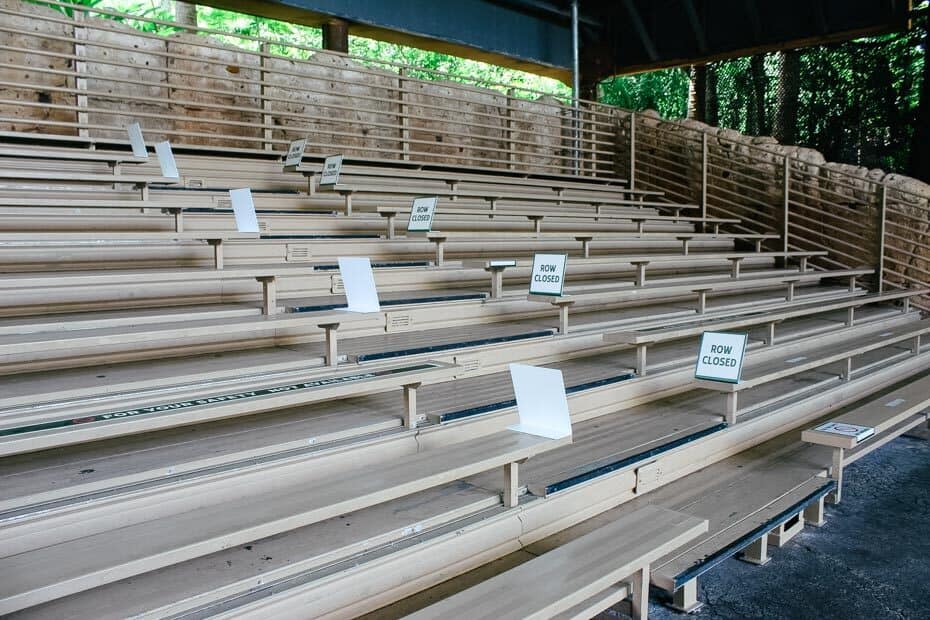 Every other row is available for seating.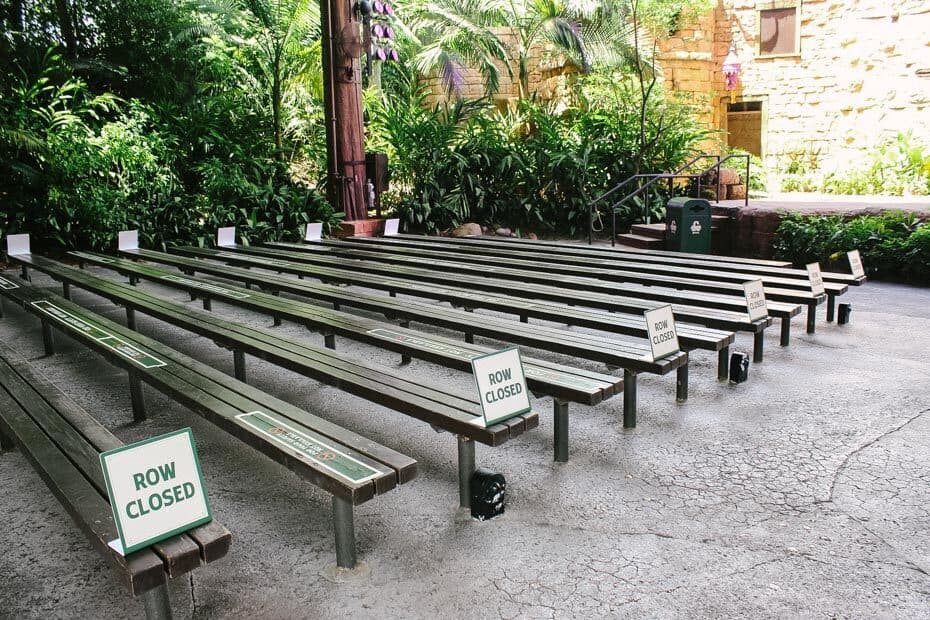 Feathered Friends in Flight is scheduled for an average of 5 performances per day.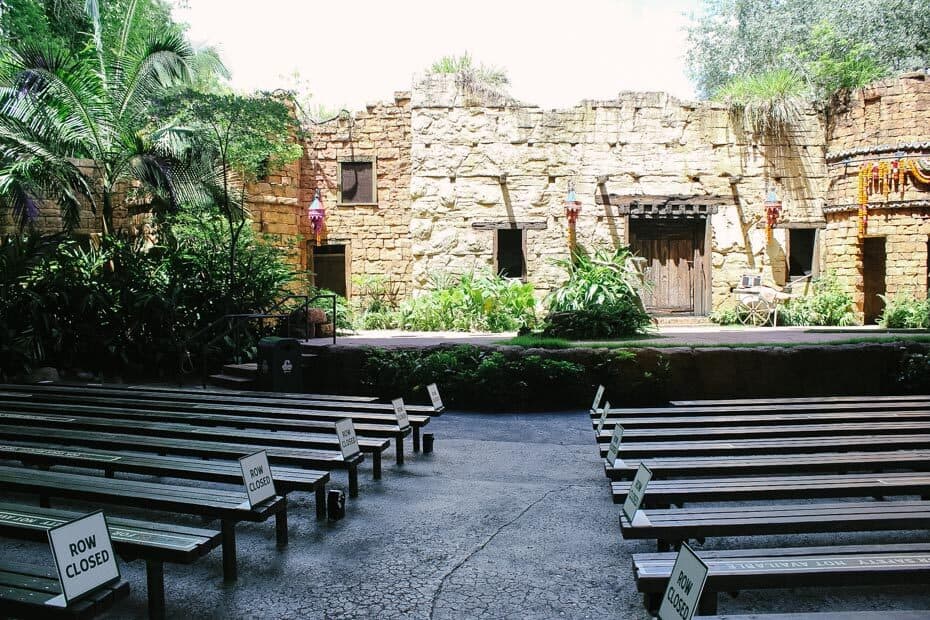 Right now the My Disney Experience app is showing the following performance times:
10:30 a.m.
11:30 a.m.
1:30 p.m.
2:30 p.m.
3:30 p.m.
Make sure to check the exact timing on the day of your visit.
Other attractions involving animal encounters at Disney's Animal Kingdom include:
And if you are planning a Disney vacation be sure to check out our entire list of Disney World Hotel Reviews. They include favorites like:
I hope you'll have the opportunity to experience Feathered Friends in Flight on your next vacation!