Walt Disney's Carousel of Progress at Magic Kingdom
The Carousel of Progress is a unique attraction that Walt Disney initially designed for the World's Fair back in the 1960s. This attraction is located in Disney's Magic Kingdom park in Orlando, Florida.
This review will look at Walt Disney's Carousel of Progress, including some of the attraction's history. Anyone interested in Disney history or nostalgia will probably want to take the time to experience this classic ride on their next vacation.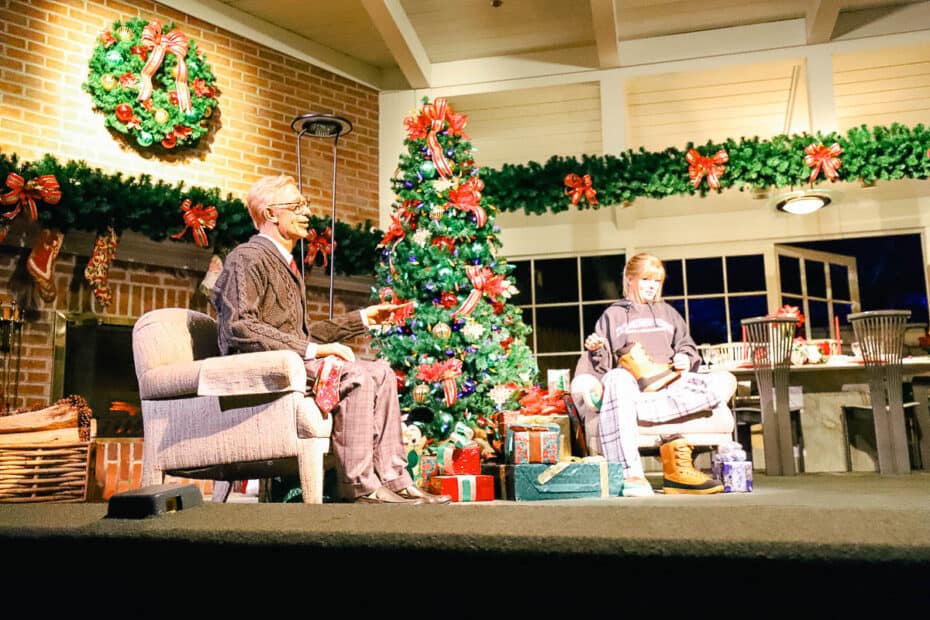 The table below has a few quick reference details for the ride.
Walt Disney's Carousel of Progress
Magic Kingdom

Location:

Tomorrowland

Disney Height Requirement:

None

Disney Genie+ Eligible

NA

Ride Type:

Slow-Revolving Theater

Seats Per Vehicle:

Theater Style Rows

Duration:

21 minutes

Rider Switch:

No

Extra Magic Hours:

No

Good For:

Anyone

Scare Factor:

None

Must-Do List:

Low

Perfect For:
Bad Weather
Nostalgia Seekers
Taking a Nap

Special Mention:
Carousel of Progress was initially created for the World's Fair in the 1960s.
Carousel of Progress
Magic Kingdom's Carousel of Progress is an attraction that exudes history. The attraction (this actual one) was created by Walt Disney and his team of Imagineers.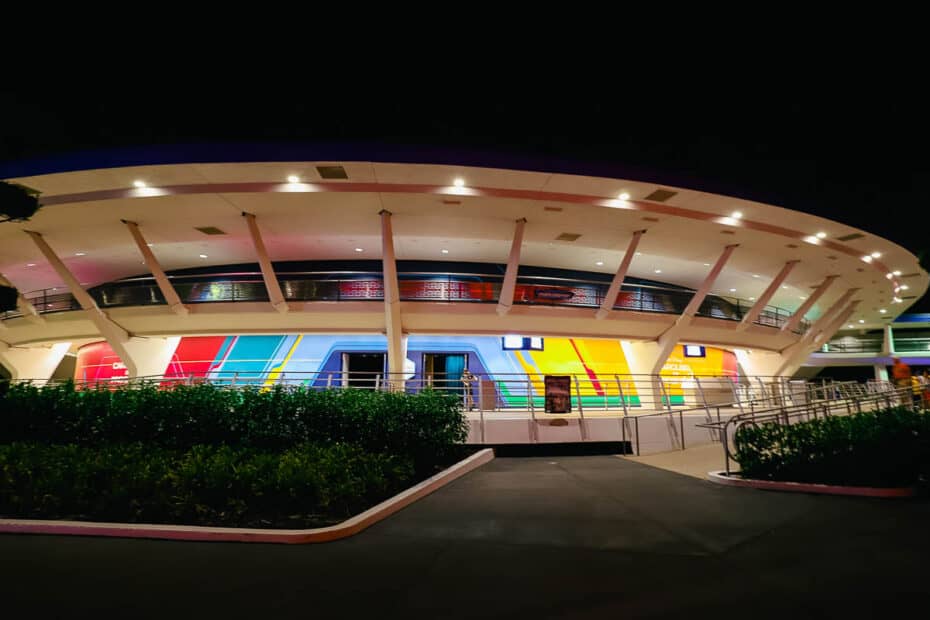 Carousel of Progress initially debuted at the 1964-65 World's Fair before moving over to Disneyland Park. Later on, in 1975, the attraction was moved to Walt Disney World, where it remains today.
When the Carousel of Progress was first moved to Walt Disney World, the ride was completely refurbished. Many changes were made at that time, and they did not reflect the original ride.
Eventually, the attraction was changed back to the original version with scene updates in 1994. Ultimately, the Carousel of Progress is one of the most nostalgic attractions in the parks.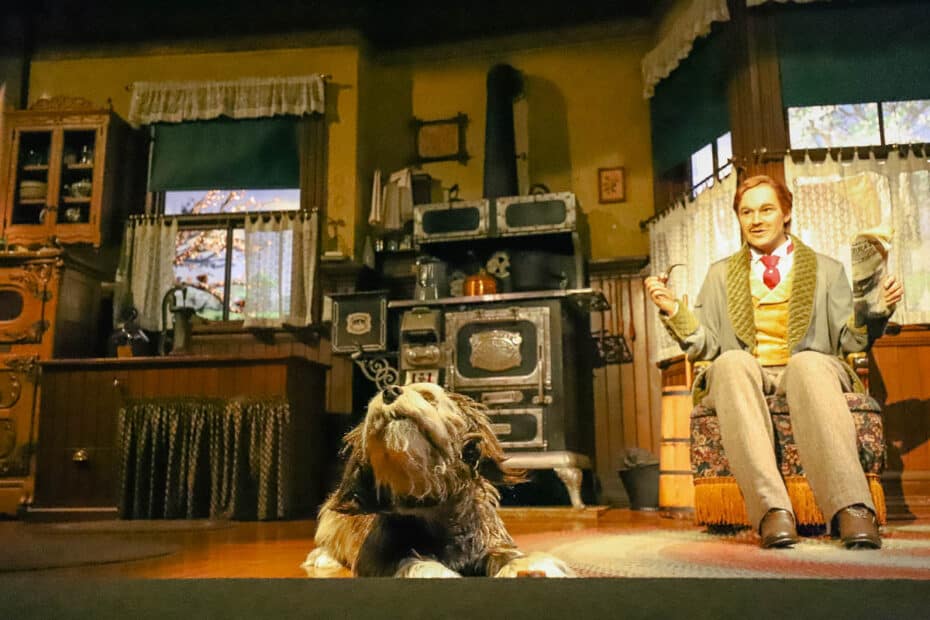 Need to Know: Walt Disney's Carousel of Progress is a high-capacity ride. The only wait time will be for the next rotation, where a panel opens up and lets new guests enter.
Each scene is approximately five minutes. Therefore, five minutes should be the longest wait you will experience to enter the attraction.
Guests will enter on one side and watch that scene. The theater will automatically rotate to the next scene when the scene ends.
Simultaneously, a panel on the other side of the Carousel opens, allowing guests in the final scene to exit. All the while, guests in the middle are unaware and watching continued scenes. It all works flawlessly.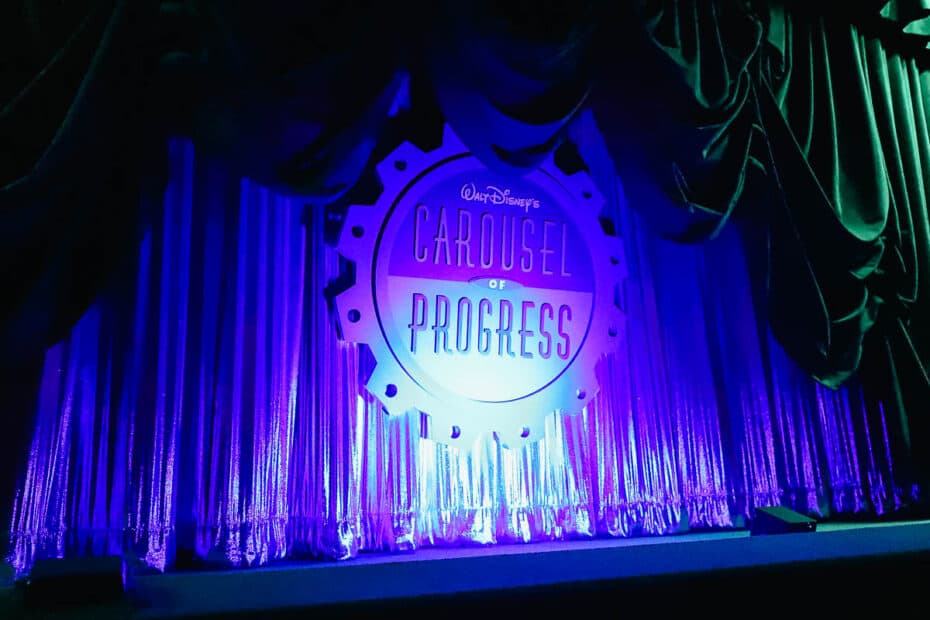 As the rotation begins, the classic Carousel of Progress song, "There's a Great Big Beautiful Tomorrow," plays in the background. The scenes are relatively dated, but I think most will still love the nostalgia an attraction like this offers.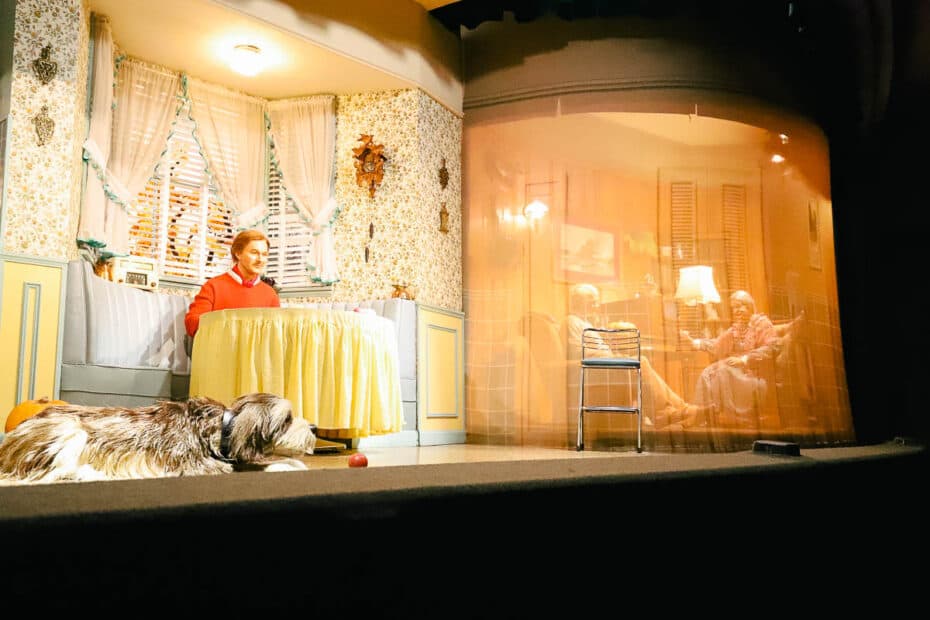 Carousel of Progress is also great for anyone needing to take a break in the day's heat or escaping inclement weather. If it's still raining when you exit, make sure to plan where to head next.
Here are a few more photos: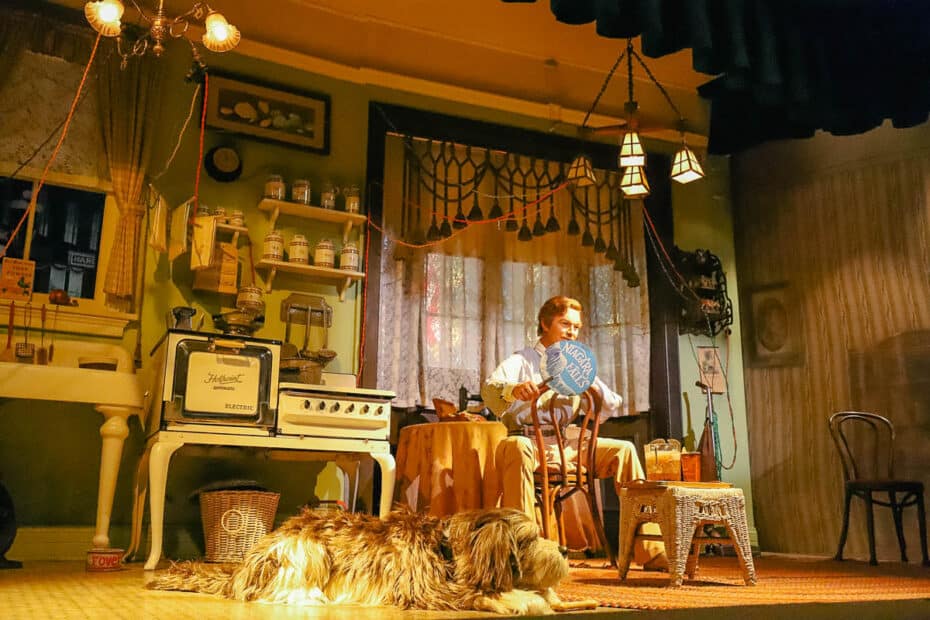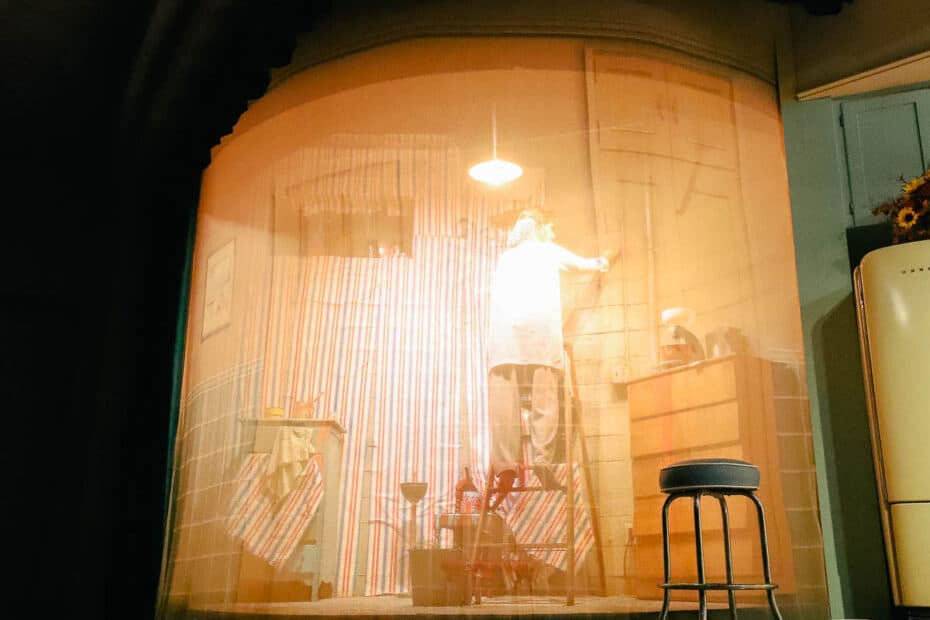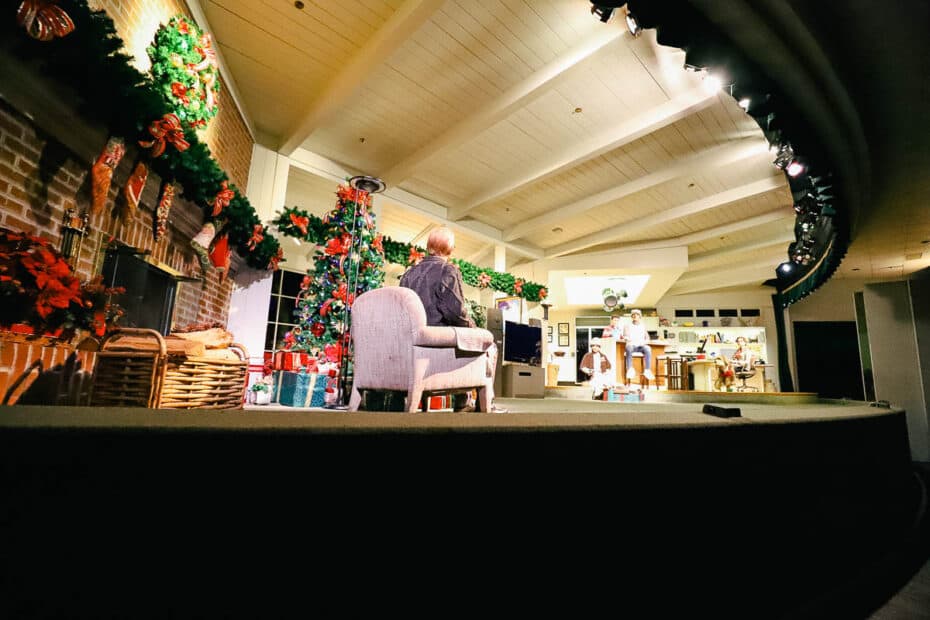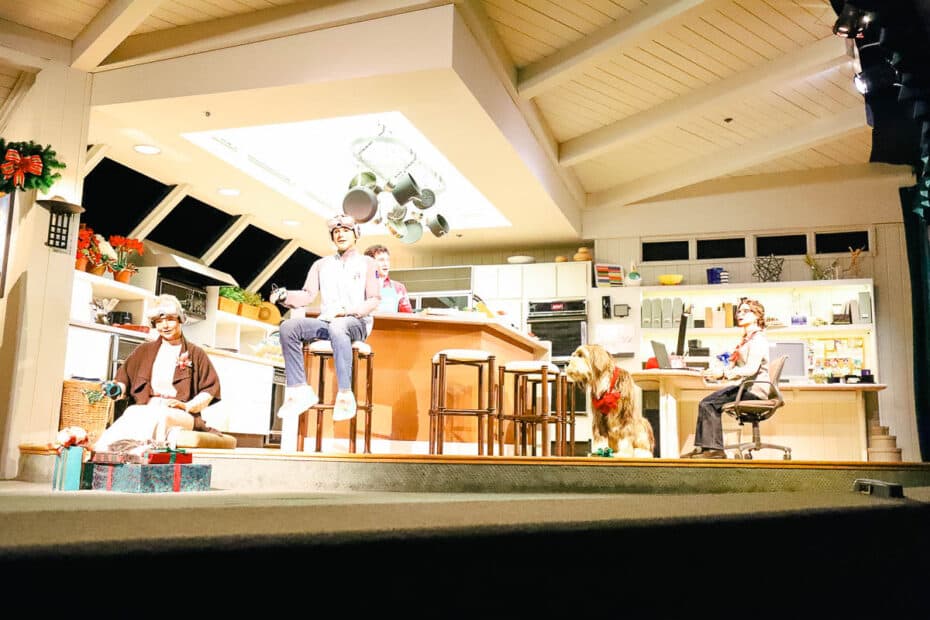 Check out the list of Magic Kingdom rides, or you might also like these ride reviews in the same area as the Carousel of Progress.
If you plan a trip to Disney, you might enjoy our complete list of Walt Disney World Resorts. These resorts are located in the Magic Kingdom resort area:
I hope you'll enjoy the Carousel of Progress on your next trip to Magic Kingdom! Leave a comment and share your thoughts about this attraction.