Disney's Bay Lake Tower Review
In this article, we provide a review of Disney's Bay Lake Tower at the Walt Disney World Resort. We'll discuss our stay at the resort and other amenities you can expect if you plan a stay.
Bay Lake Tower is a modern resort adjacent to Disney's Contemporary. Bay Lake Tower guests have access to the resort amenities at the Contemporary.
Since Bay Lake Tower is a Disney Vacation Club Resort (DVC), a stay here will differ slightly from a regular resort. Like most timeshares, Disney Vacation Club members can use points to book stays at this resort. However, Disney also makes these rooms available to regular guests. So you don't necessarily have to rent points to stay at Bay Lake Tower.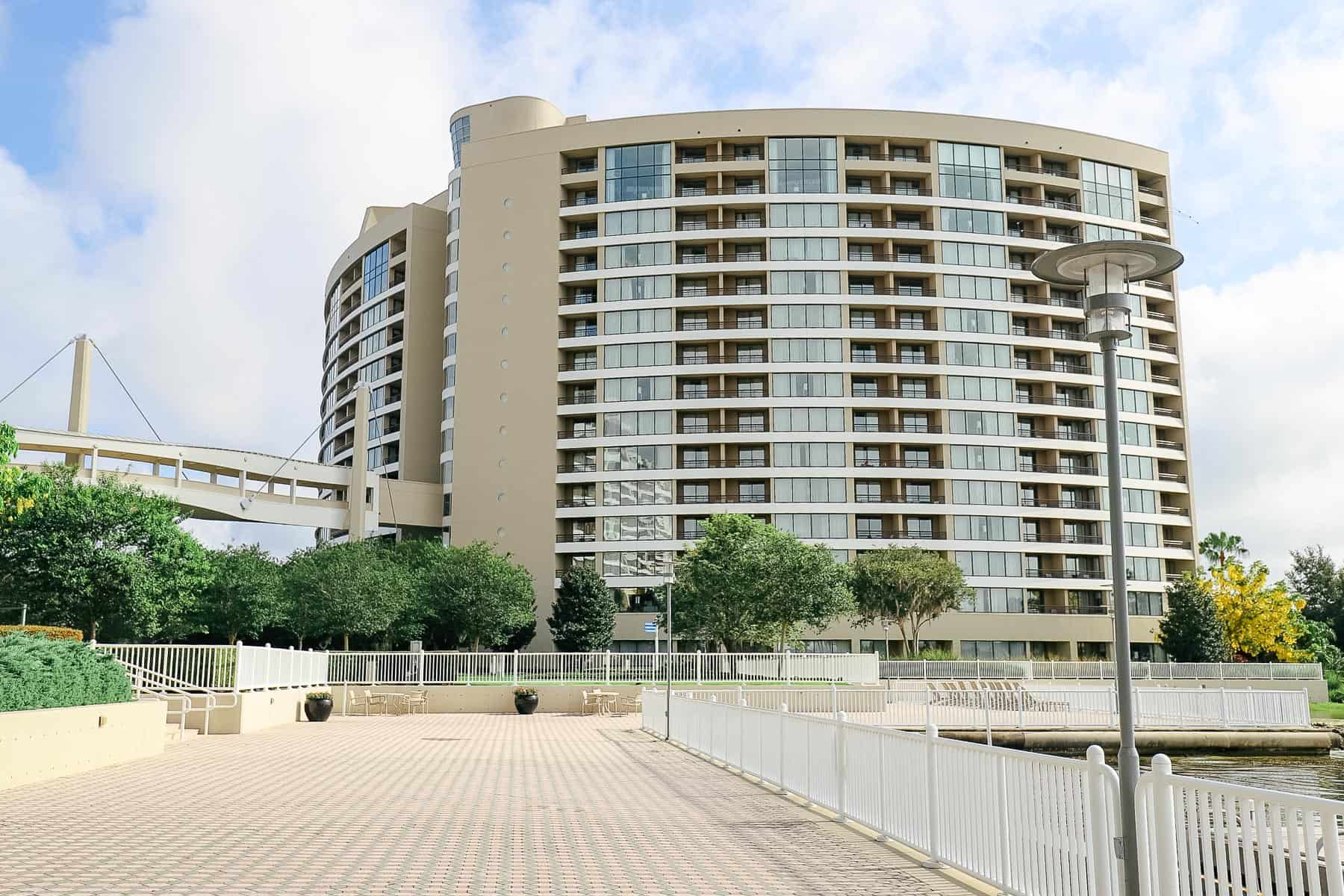 Bay Lake Tower Review
Bay Lake Tower has one huge factor that makes it so desirable. That factor is being within walking distance of Magic Kingdom Park. It's a 10-minute walk from the lobby to the theme park entrance.
That said, the hotel has many other attributes that make it worth your consideration. For starters, the hotel has a modern look that somehow feels like Florida. Most DVC members will tell you they love the vibe.
But when you walk the towers surrounding grounds, you'll find a variety of palm trees, tropical plants, and southern shrubs. The unconventional mix of landscaping works well for the property.
Below is a view of the resort's backyard it shares with the Contemporary. It's one of the most pleasant and unexpected escapes you can find!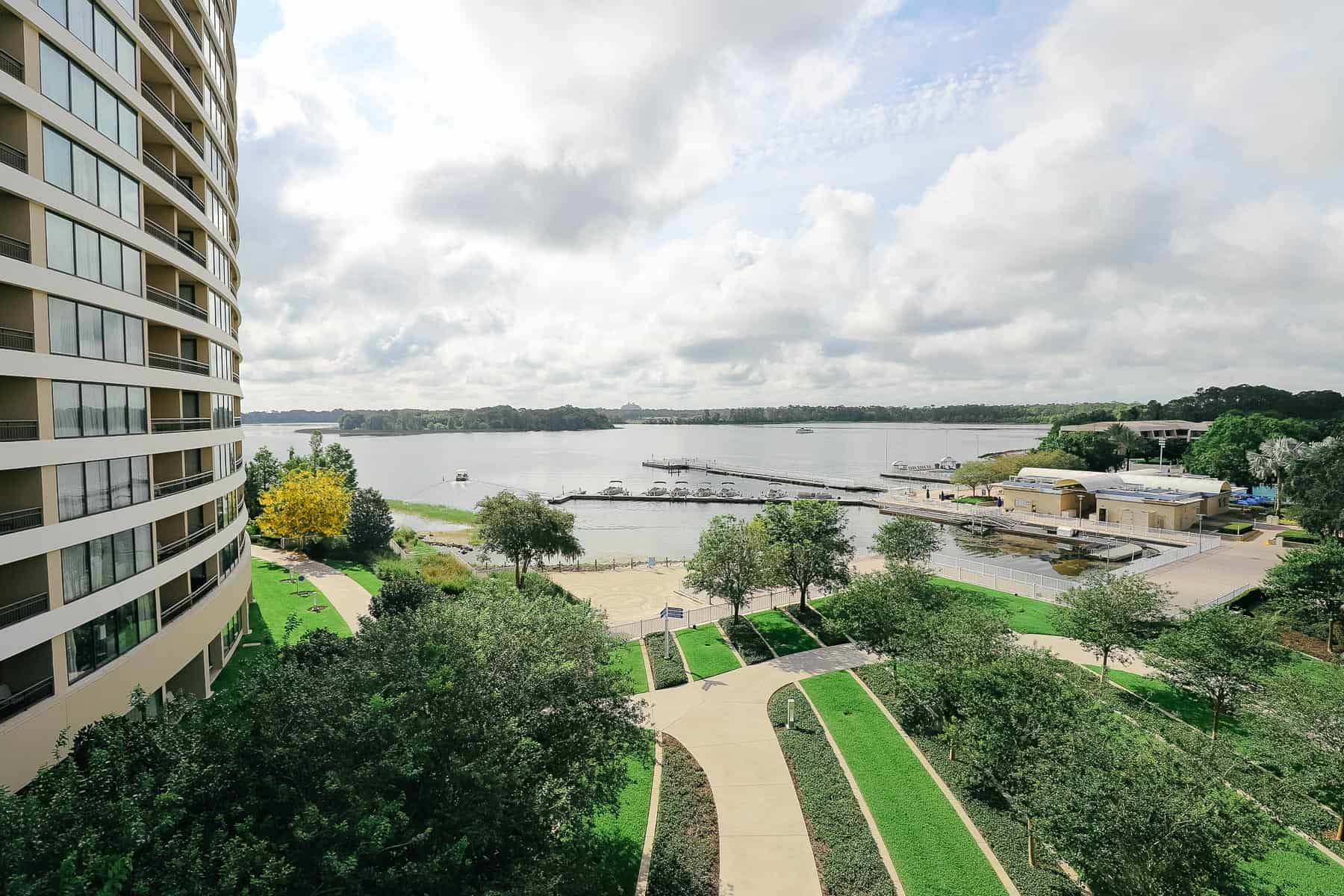 Bay Lake Tower is connected to the Contemporary by the Skyway Bridge on the fourth floor. Its curvy details contribute to the modern design of both hotels.
Guests often take in the views from the bridge throughout the day. It's also an excellent place to observe Magic Kingdom fireworks in the evening.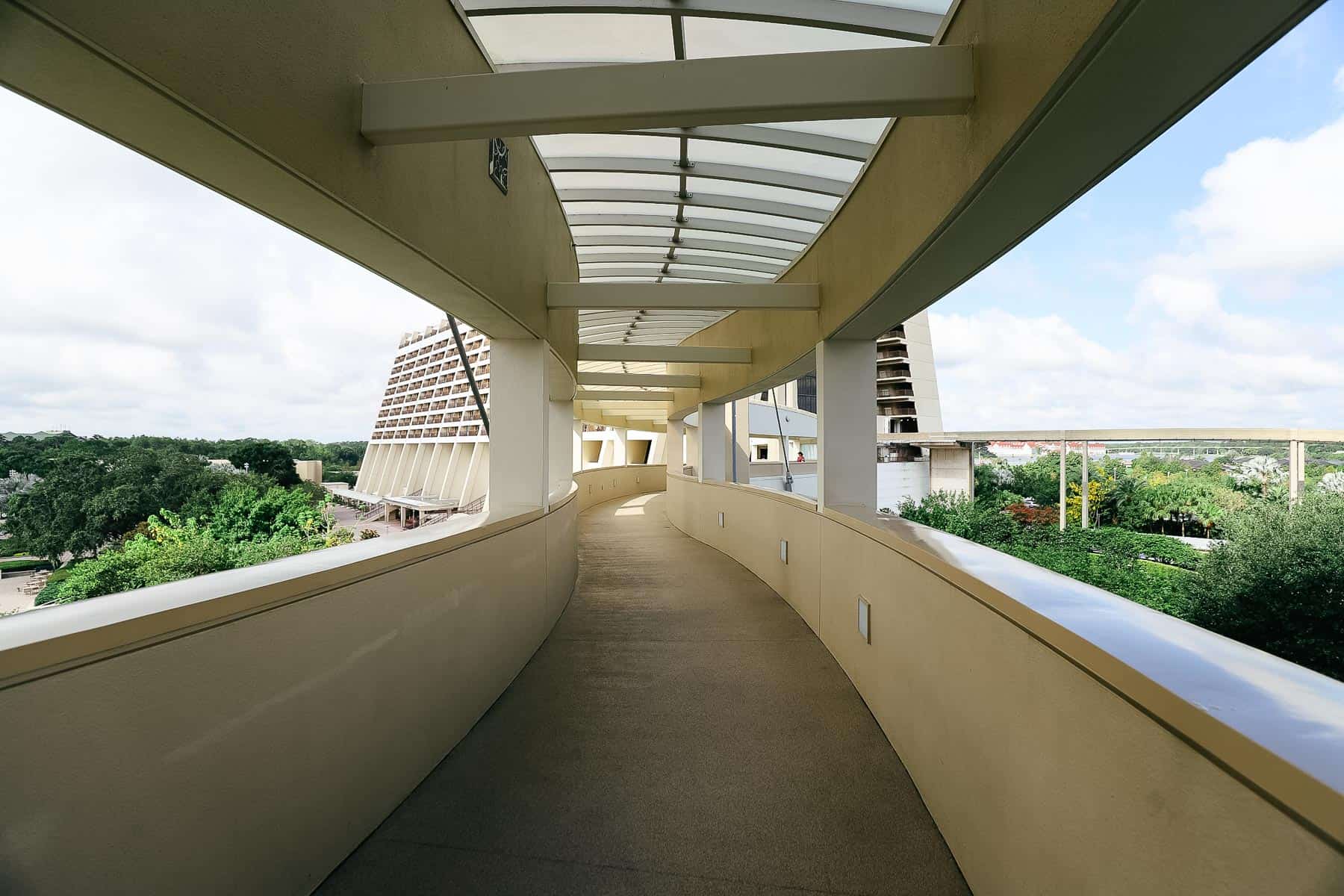 Here is a view of the monorail from the bridge.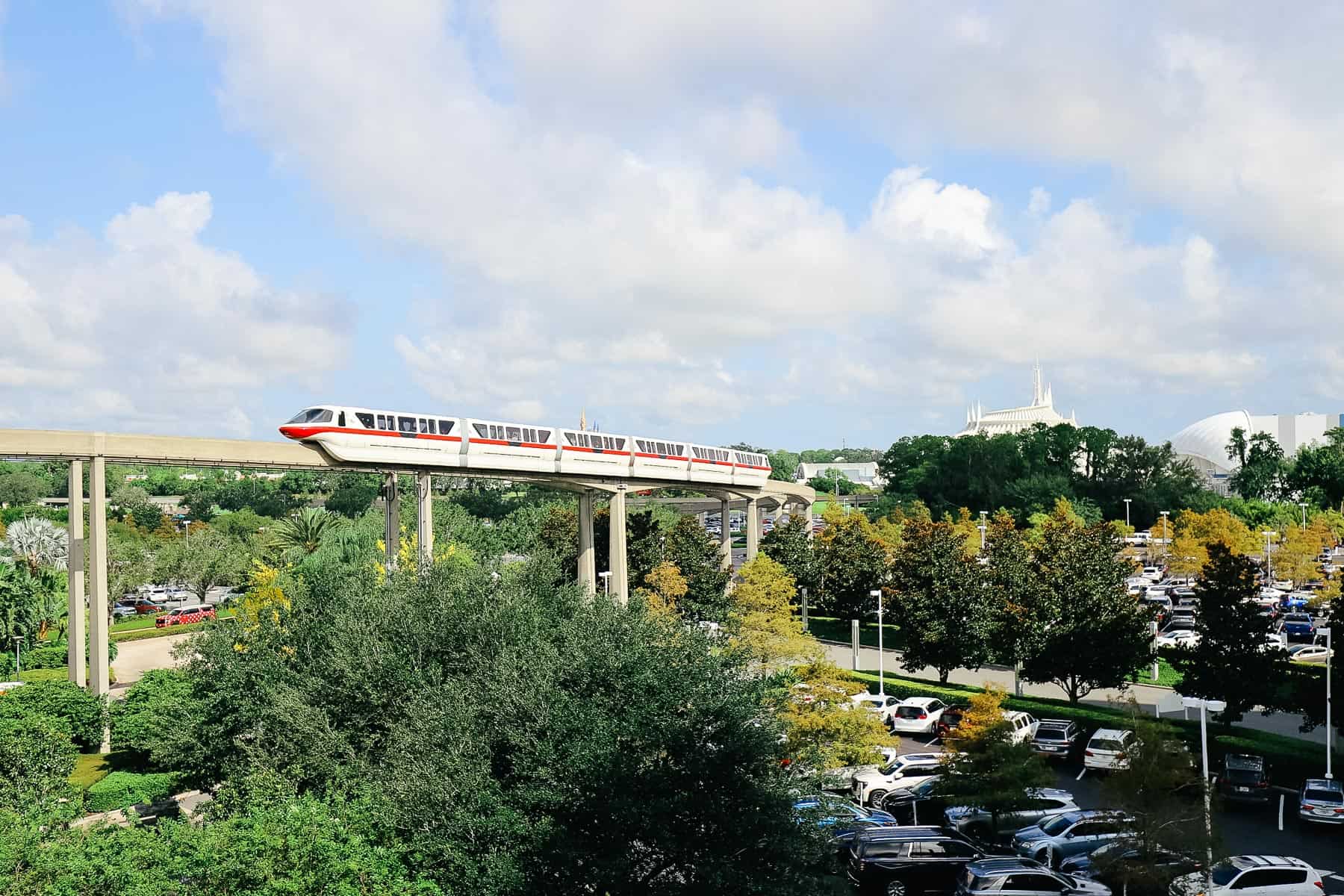 Cinderella Castle, Space Mountain, and Tron come into view when the monorail passes. At night, they light up.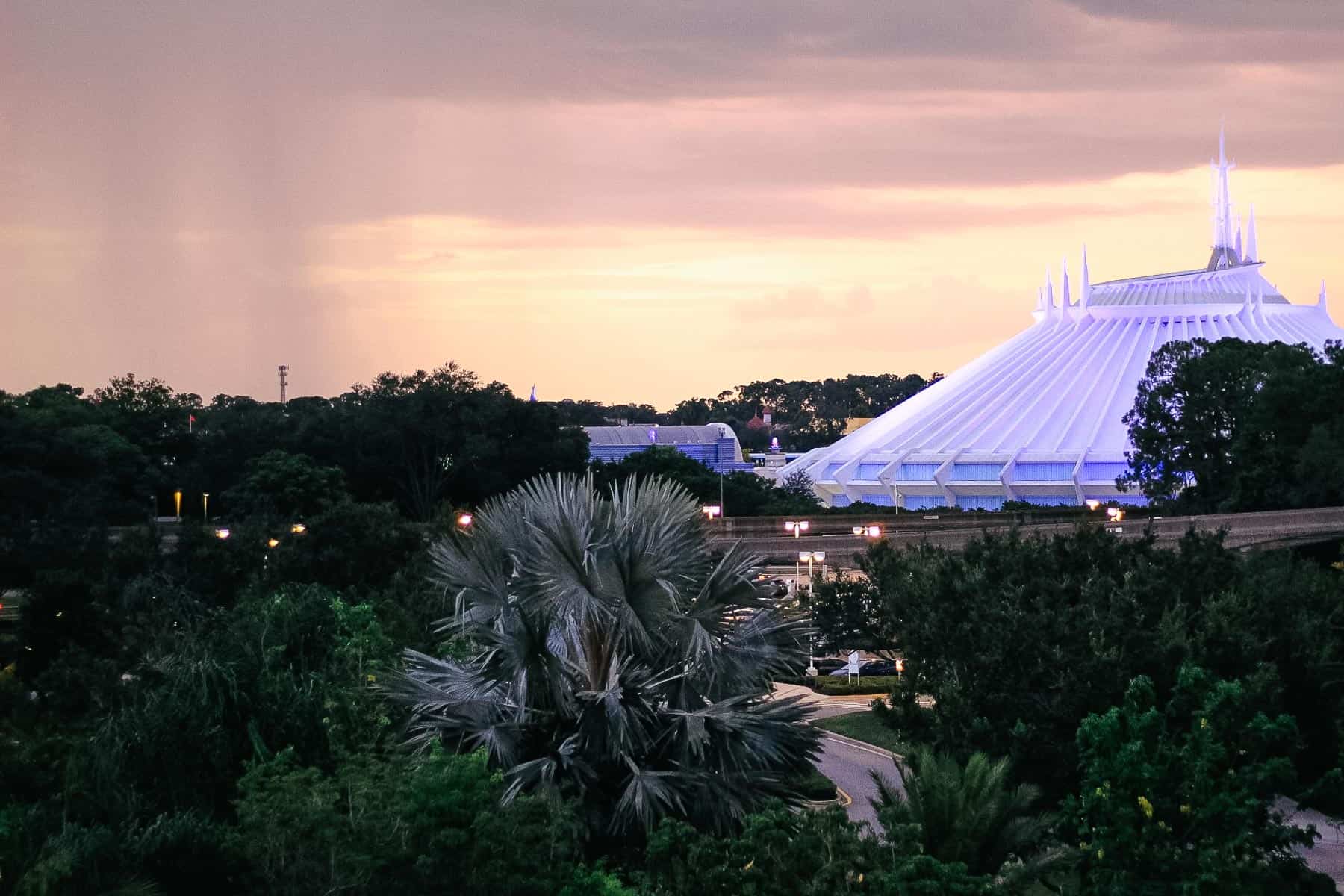 Rooms at Bay Lake Tower
Bay Lake Tower has several room types. These are the options:
Deluxe Studio
One-Bedroom Villa
Two-Bedroom Villa
Two-Bedroom Villa Lock-Off
Three-Bedroom Grand Villa
Room views include resort view, lake view, and theme park view.
Here is a photo of a deluxe studio at Bay Lake Tower. While I love this location, this is our least favorite of the deluxe studios due to its layout.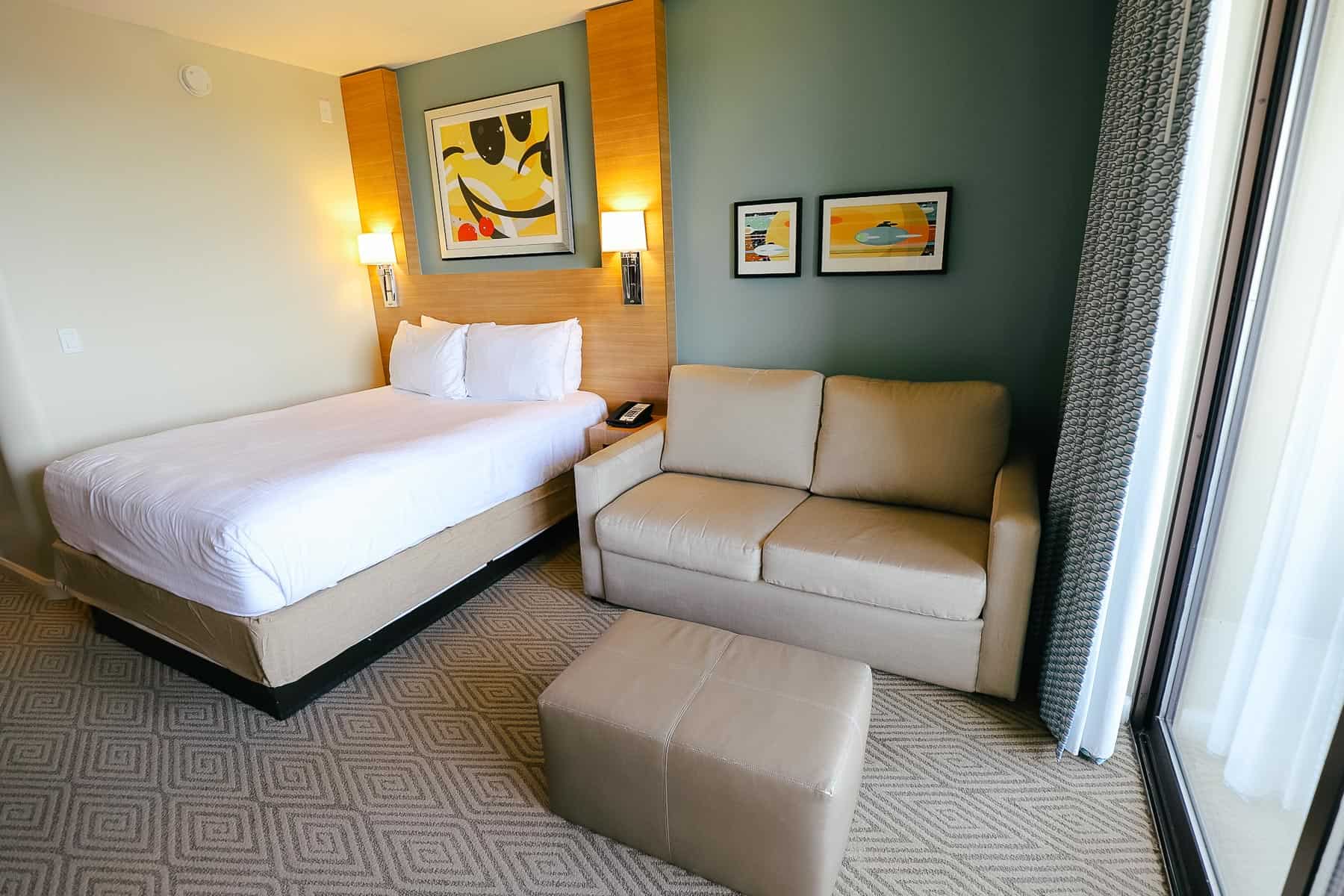 Deluxe studios at Bay Lake Tower sleep up to four guests. They have a queen size bed and an additional double sleeper sofa.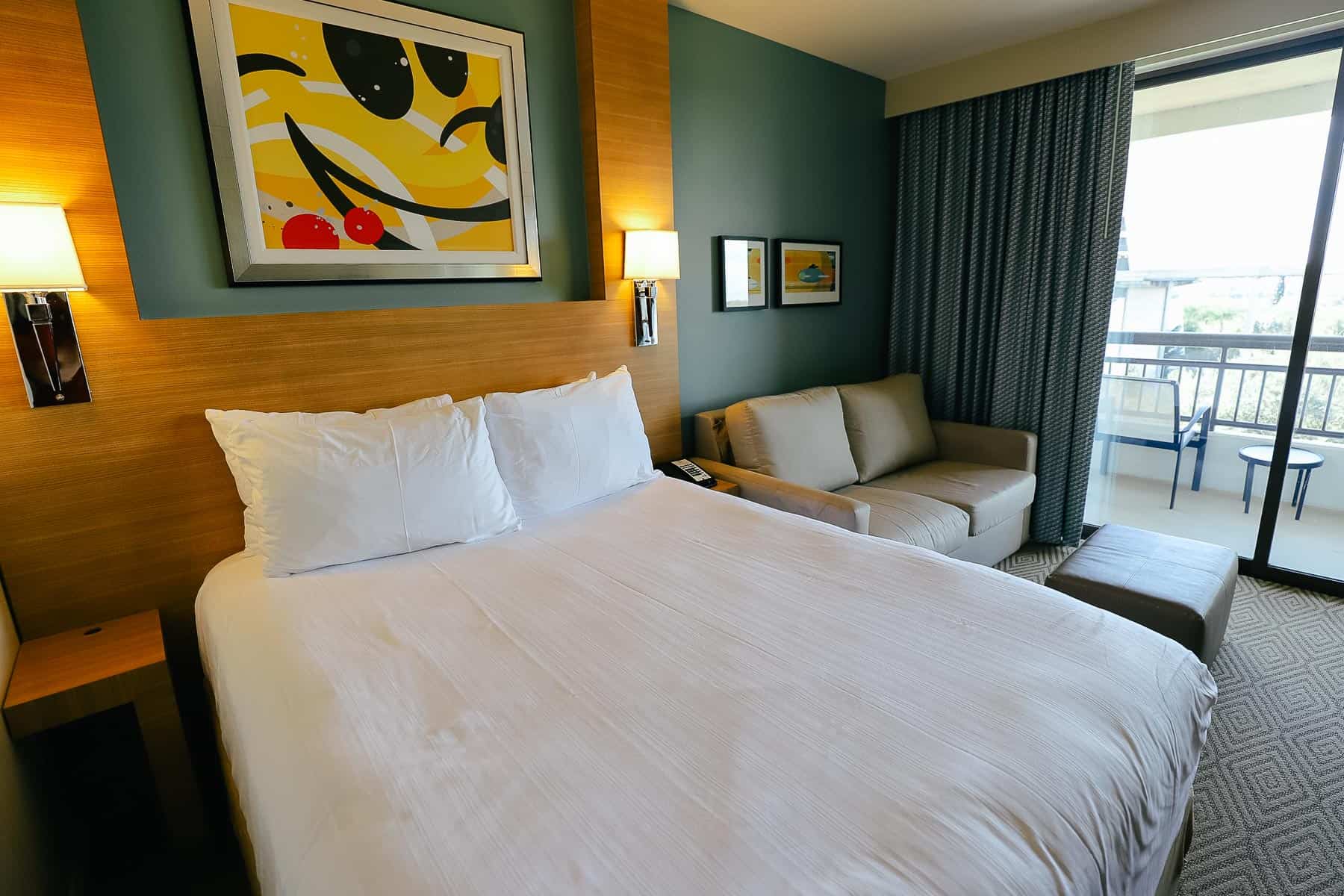 As you can probably tell, the sofa bed and queen bed are exceptionally close to each other. While the room isn't smaller than any other deluxe studio, it feels that way due to what I consider a poor layout. However, I must note that some guests love the layout.
The bedroom area has a standard flat-screen television with a dresser space underneath.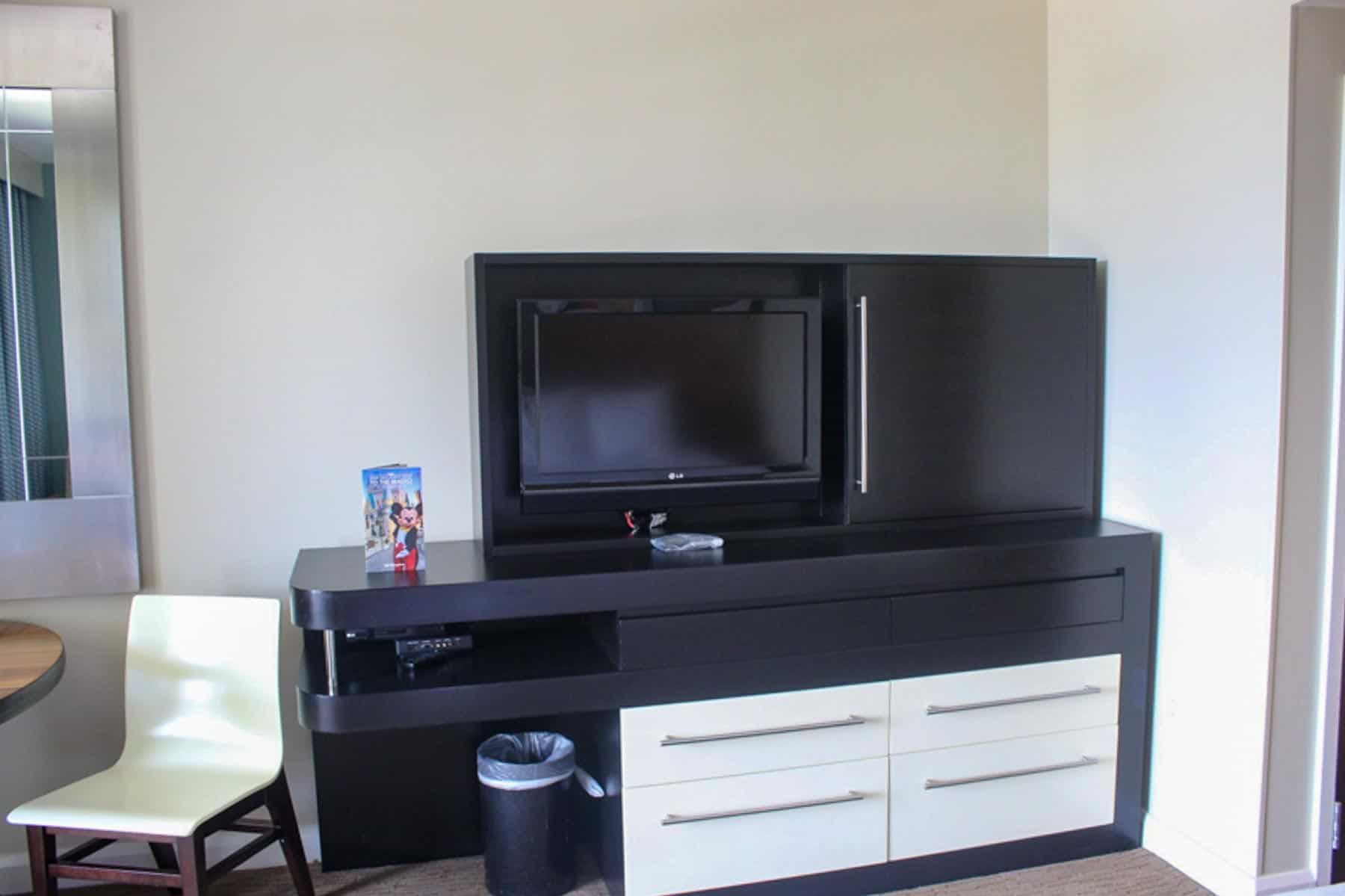 A small table with two chairs sits in the corner. Unfortunately, the tiny size of the living space doesn't provide extra room to store the sofa cushions while the sleeper sofa is in use.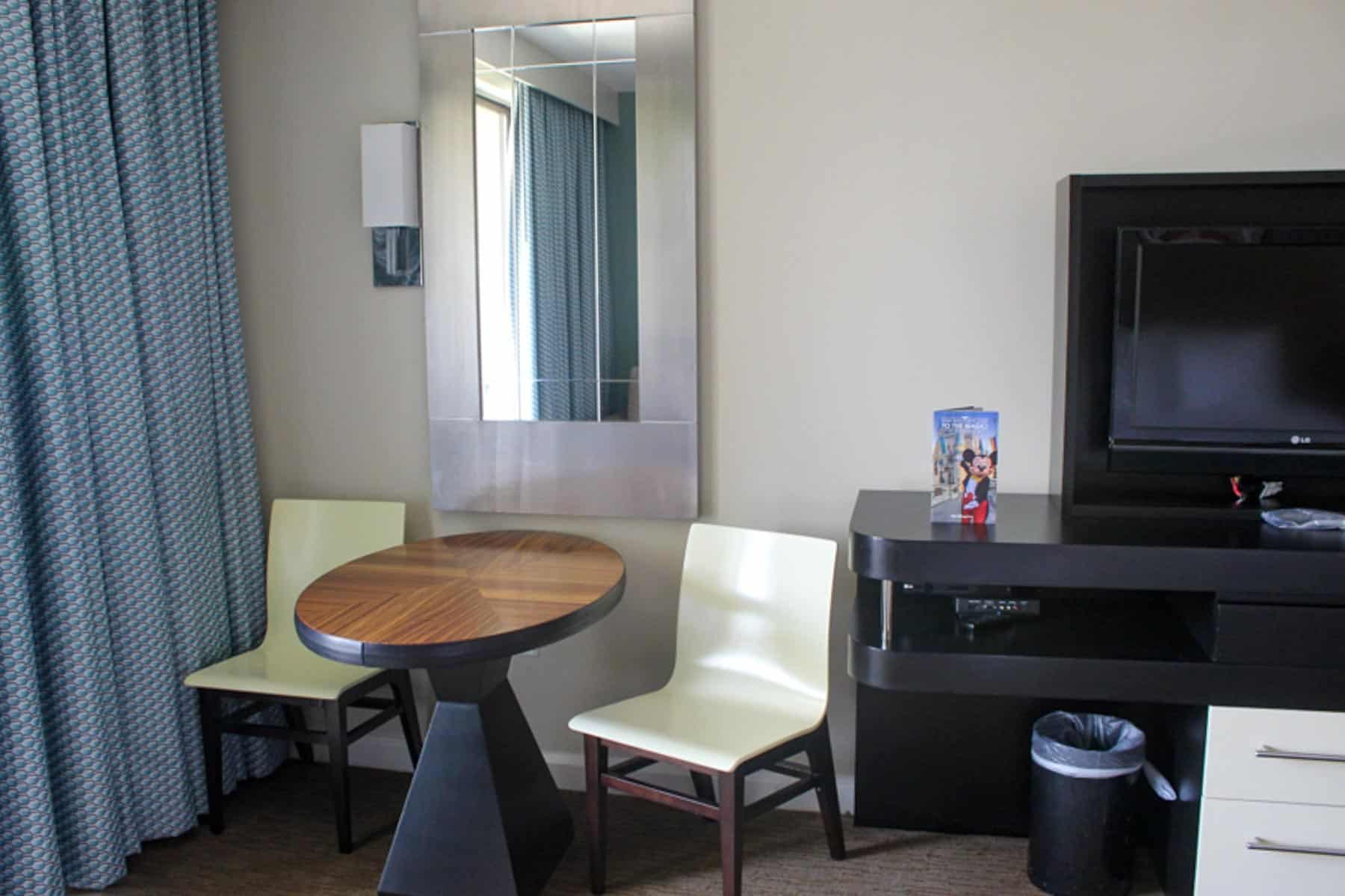 Additionally, the guest bath is in one combined space, making it difficult for multiple people to use it simultaneously.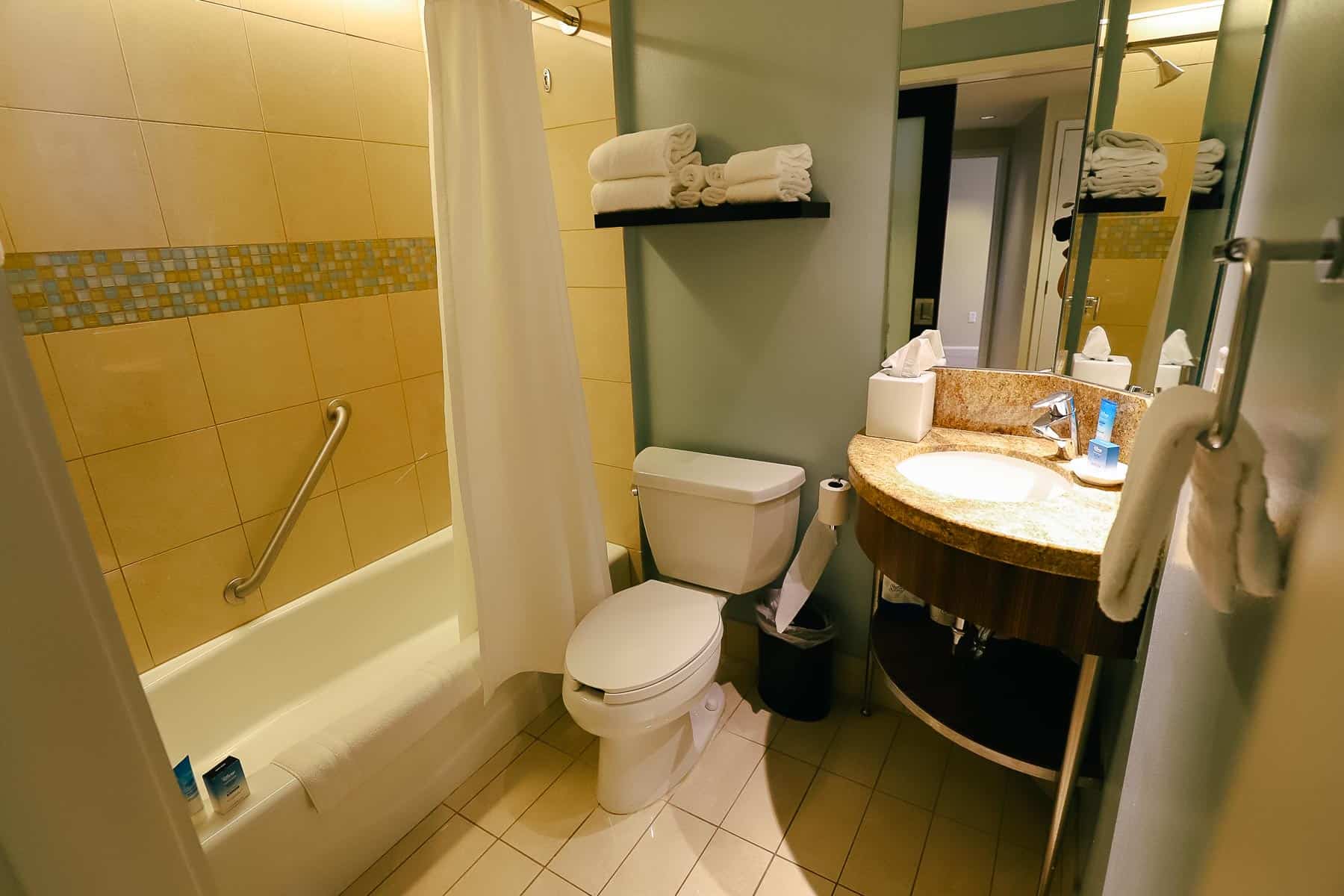 Likewise, only a single vanity is available, with hardly any counter space.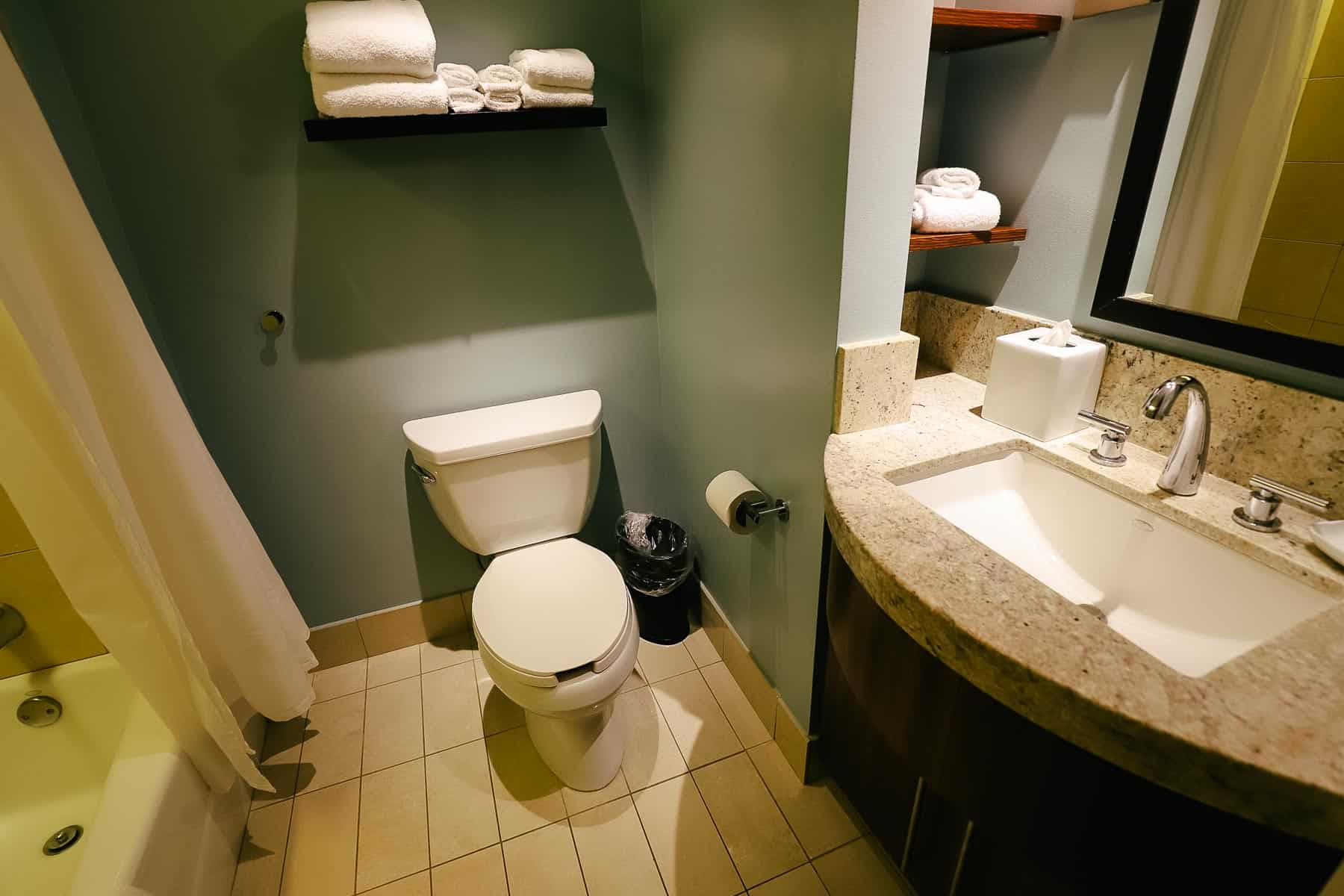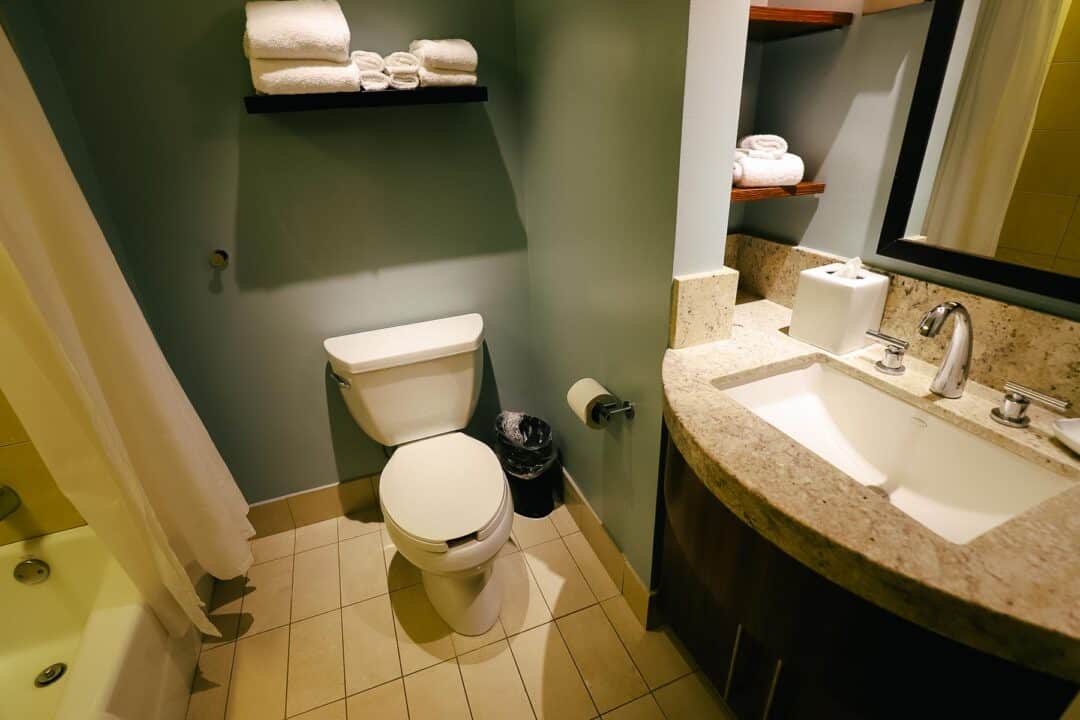 Our room had a tub with shower combination, which is standard for the deluxe studios at Bay Lake Tower.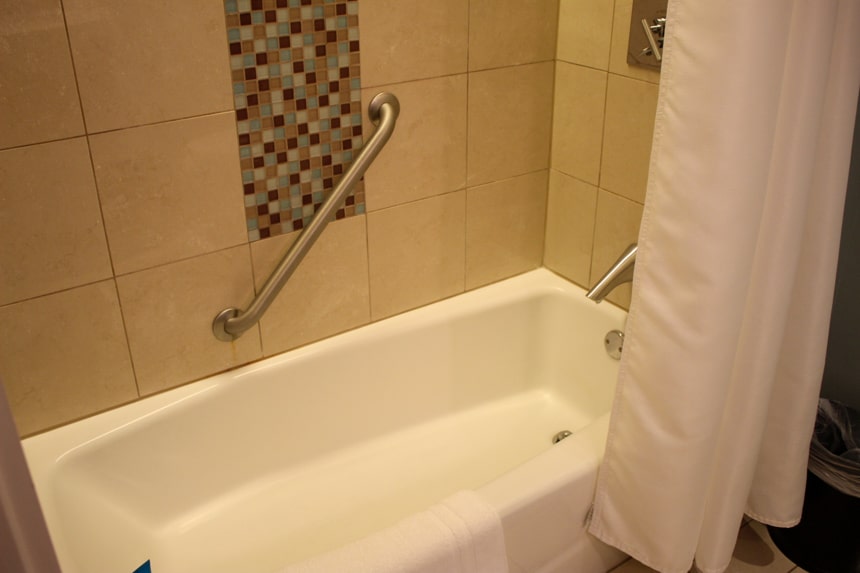 Below is the culprit for the space issues in the room. This kitchenette, reminiscent of a walk-in closet, takes up all the extra space.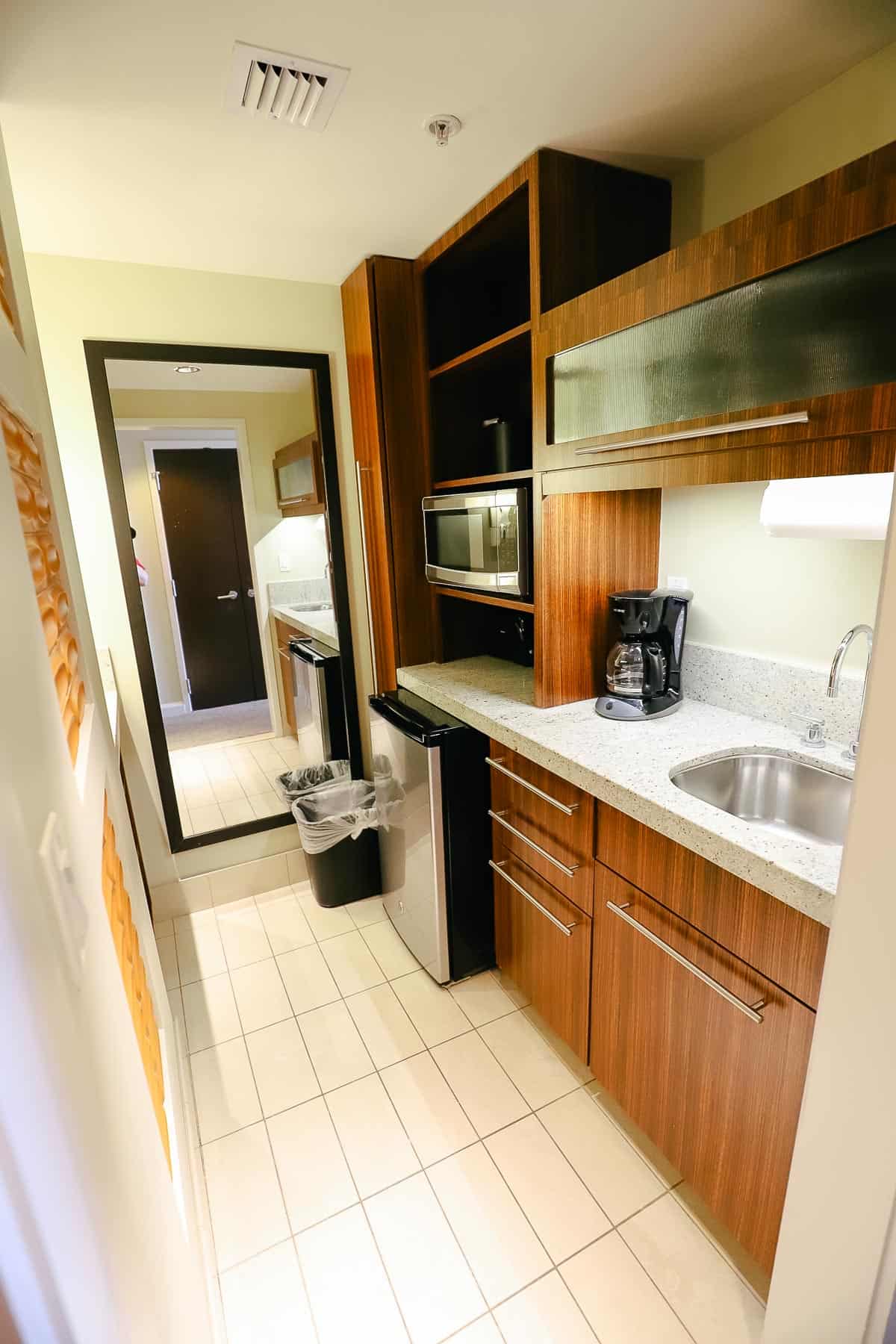 While having a kitchenette is nice, most deluxe studios have them built into the foyer wall. There, they don't take square footage from the room. Since this kitchenette sits in the middle of the room, it makes it functionally awkward. Additionally, a secondary vanity sits directly across from the kitchen area, which seems like another odd amenity.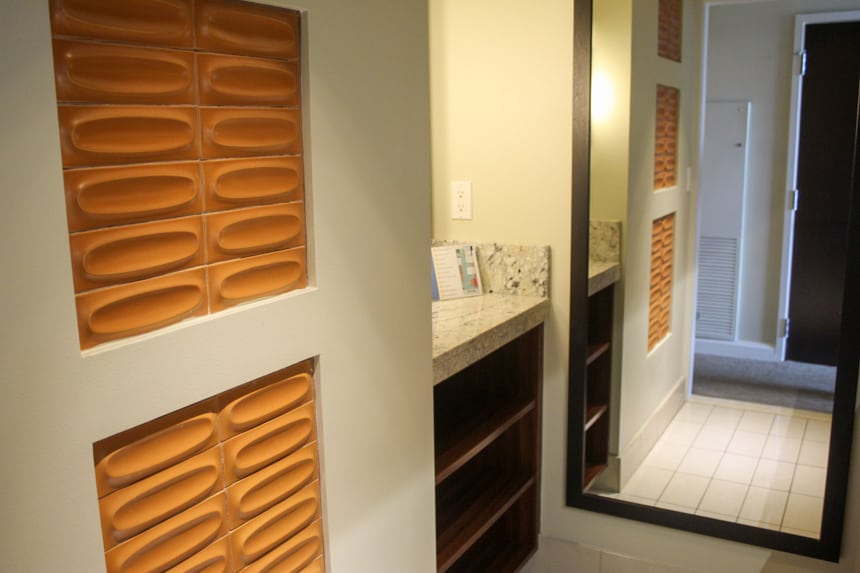 That said, the extra pantry space is nice if you have a sizable grocery order for your stay.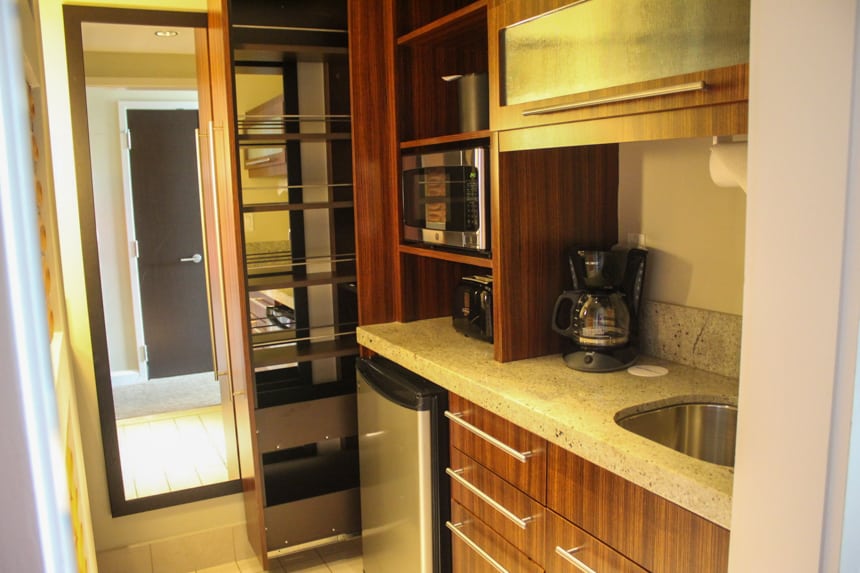 Our room had a coffee maker, toaster, microwave, and a mini-refrigerator. These items are standard at most deluxe studios.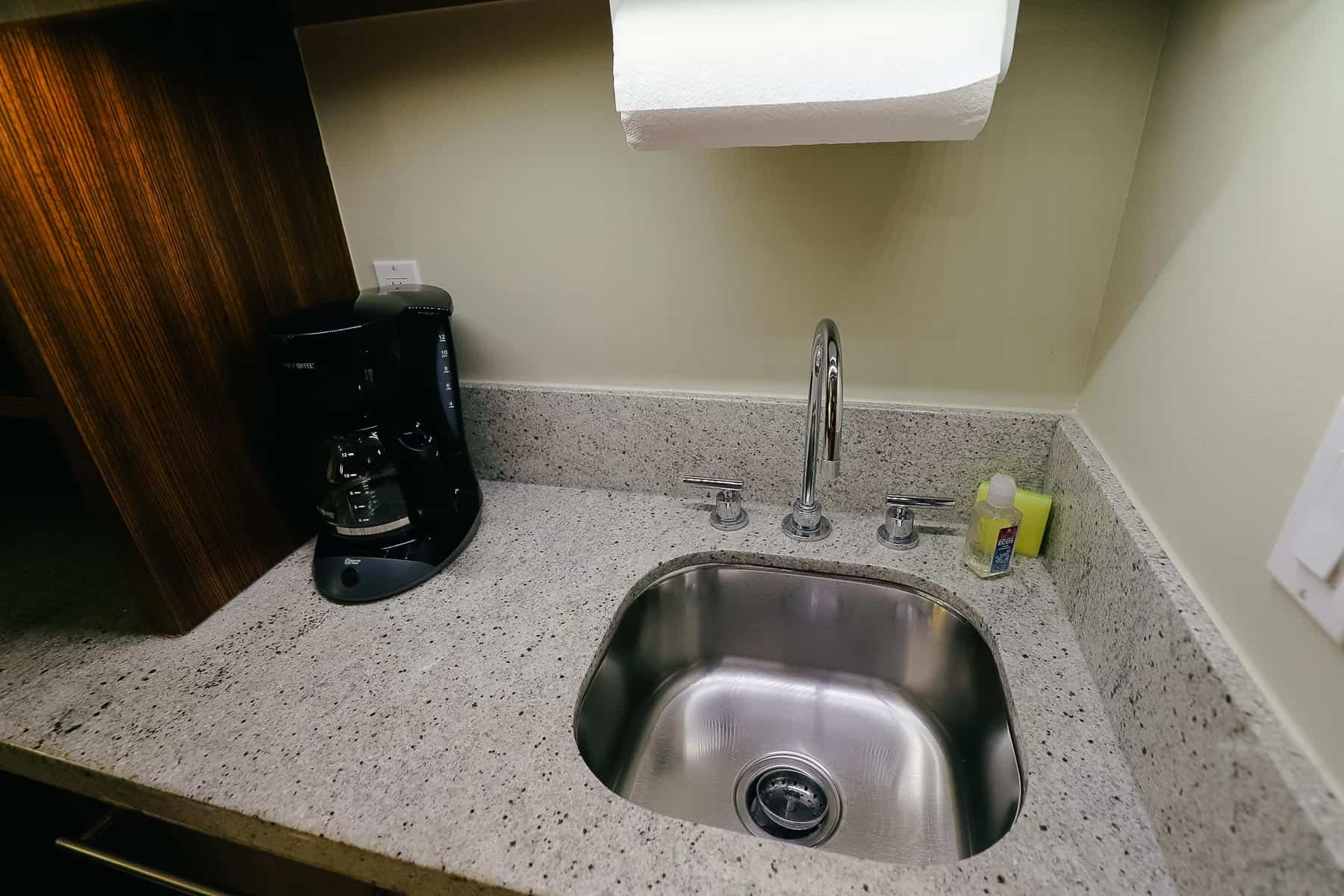 Here's a look inside the fridge. They are slightly larger than the beverage coolers in standard hotel rooms.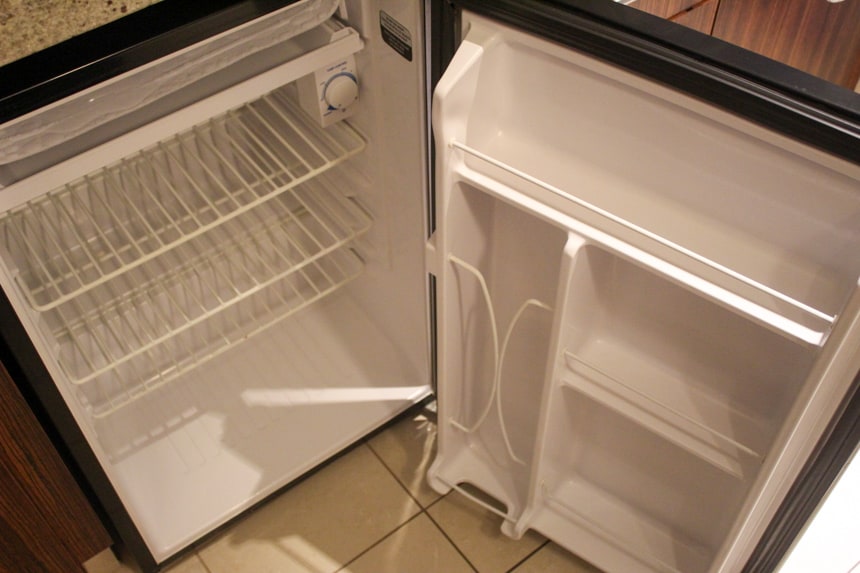 It's always nice to have access to a microwave. These do not come in standard Disney hotel rooms.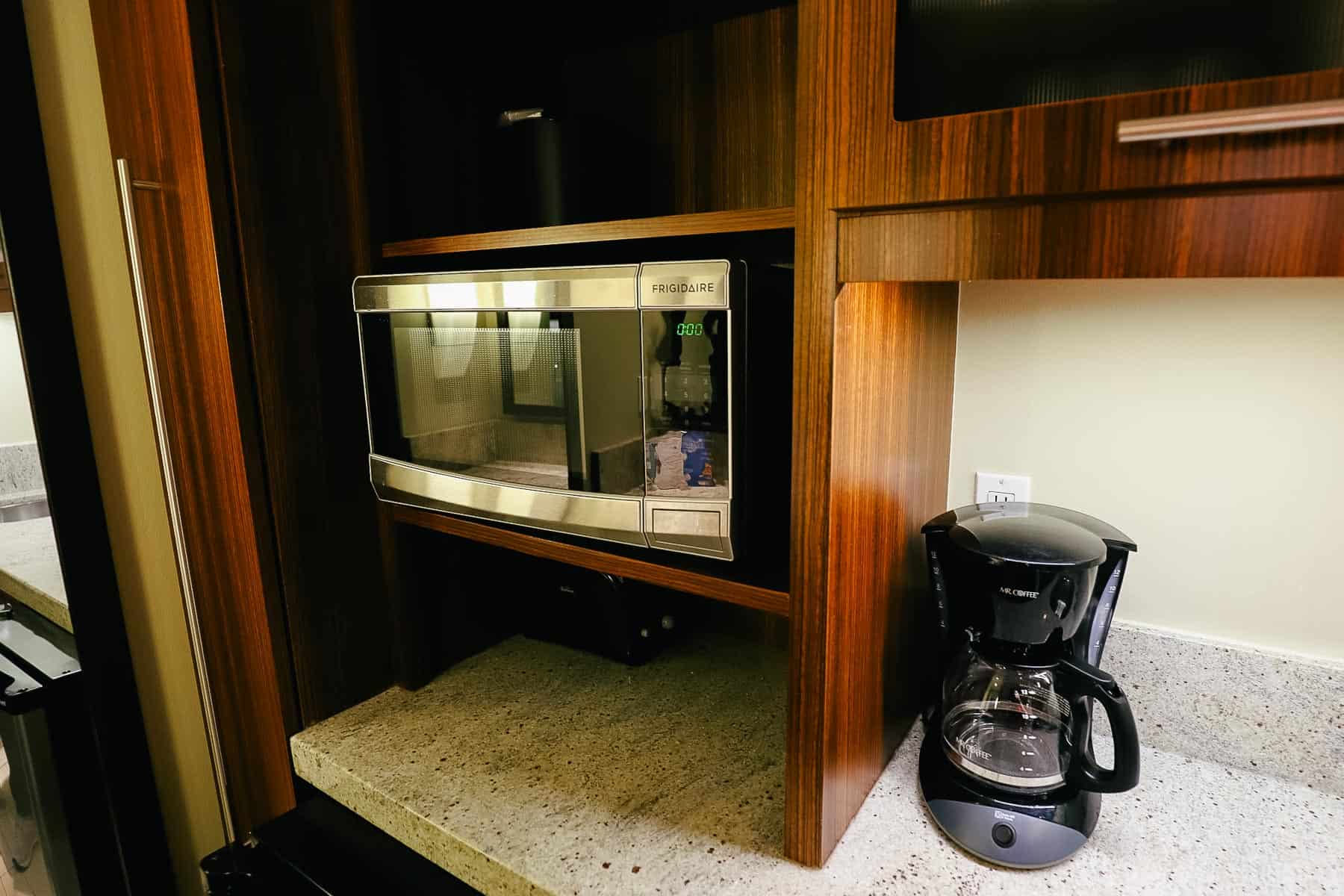 A drawer holds everything you need to make coffee, open a can, plastic ware, and other accompaniments. Plates, bowls, glasses, and mugs are available.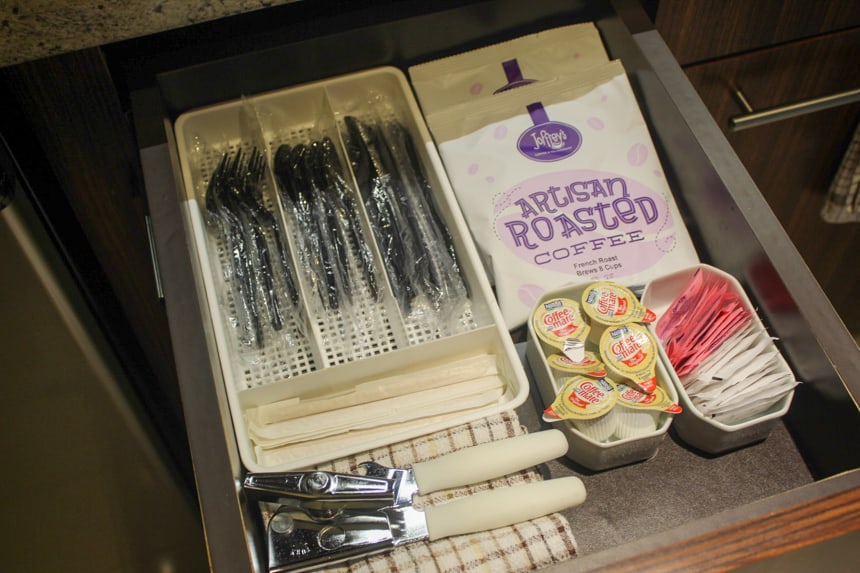 All the rooms at Bay Lake Tower have a balcony. We ended up with a standard view. A standard view means you'll have a view of the parking lot or an obstructed view.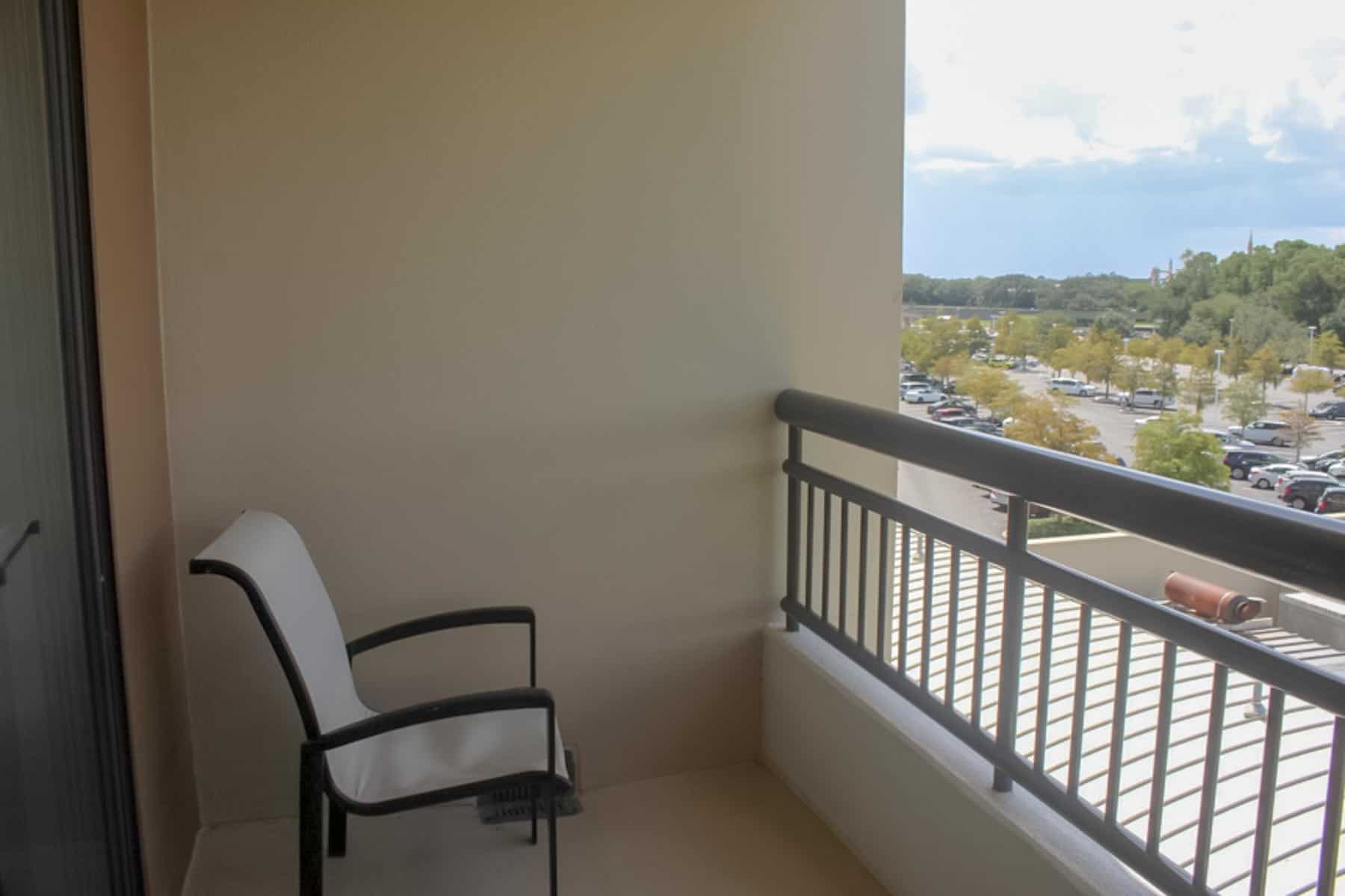 However, I don't think there's anything too standard about a view of Space Mountain. Additionally, you could watch the evening fireworks from this room.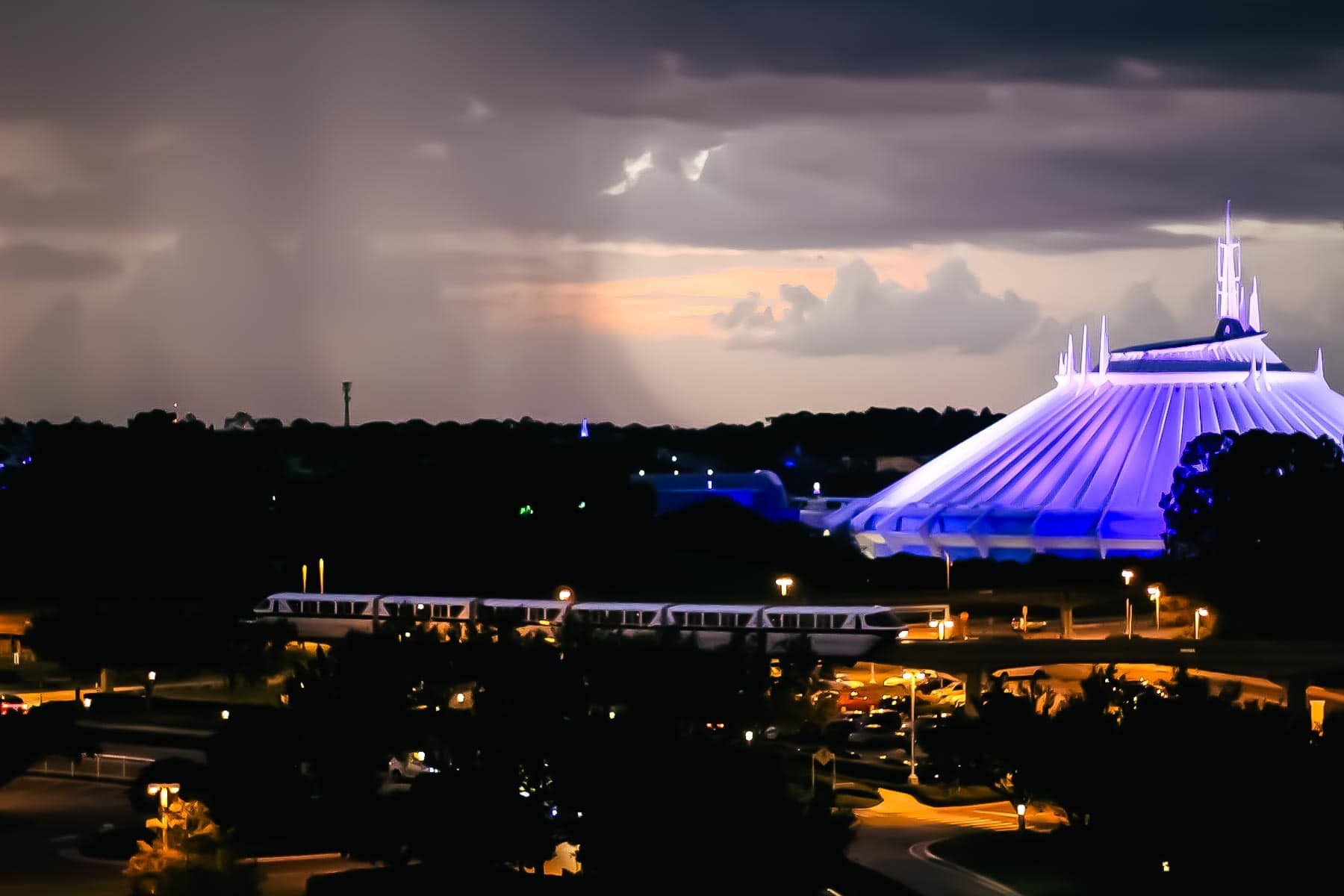 On our next stay at Bay Lake Tower, we will probably go with a view of Bay Lake. Whenever I saw this view from the hallways or the bridge, I wished it had been ours. It was stunning and peaceful.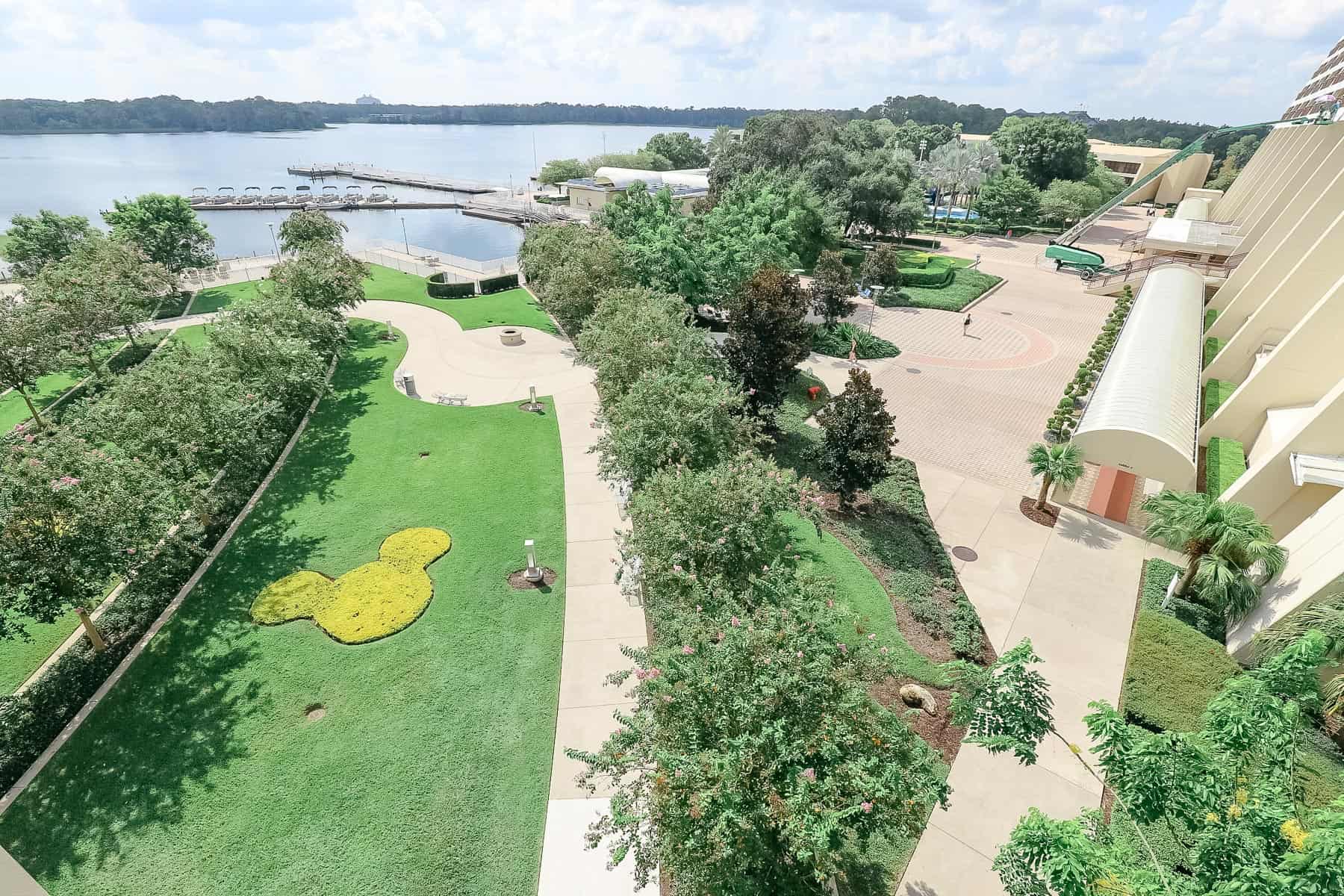 The deluxe studios at Bay Lake Tower aren't a deal-breaker for smaller groups. But for a family of four, the actual living space might feel similar to a value resort than a deluxe resort. So make sure you take these things into account when planning a stay here.
Since this stay, I had the opportunity to tour a two-bedroom villa at Bay Lake Tower. This room is a considerable improvement over the deluxe studio. I look forward to staying in one of these rooms in the future.
A two-bedroom unit sleeps up to nine guests. One bedroom has two queen size beds, the primary suite has a king bed, and the living room has a sleeper sofa and a single sleeper chair. This unit also has three full bathrooms, a kitchen, a dining room, and a washer and dryer.
*Guests in a deluxe studio will have complimentary access to the resort's laundry room on the first floor.
Related: Two-Bedroom Villa at Bay Lake Tower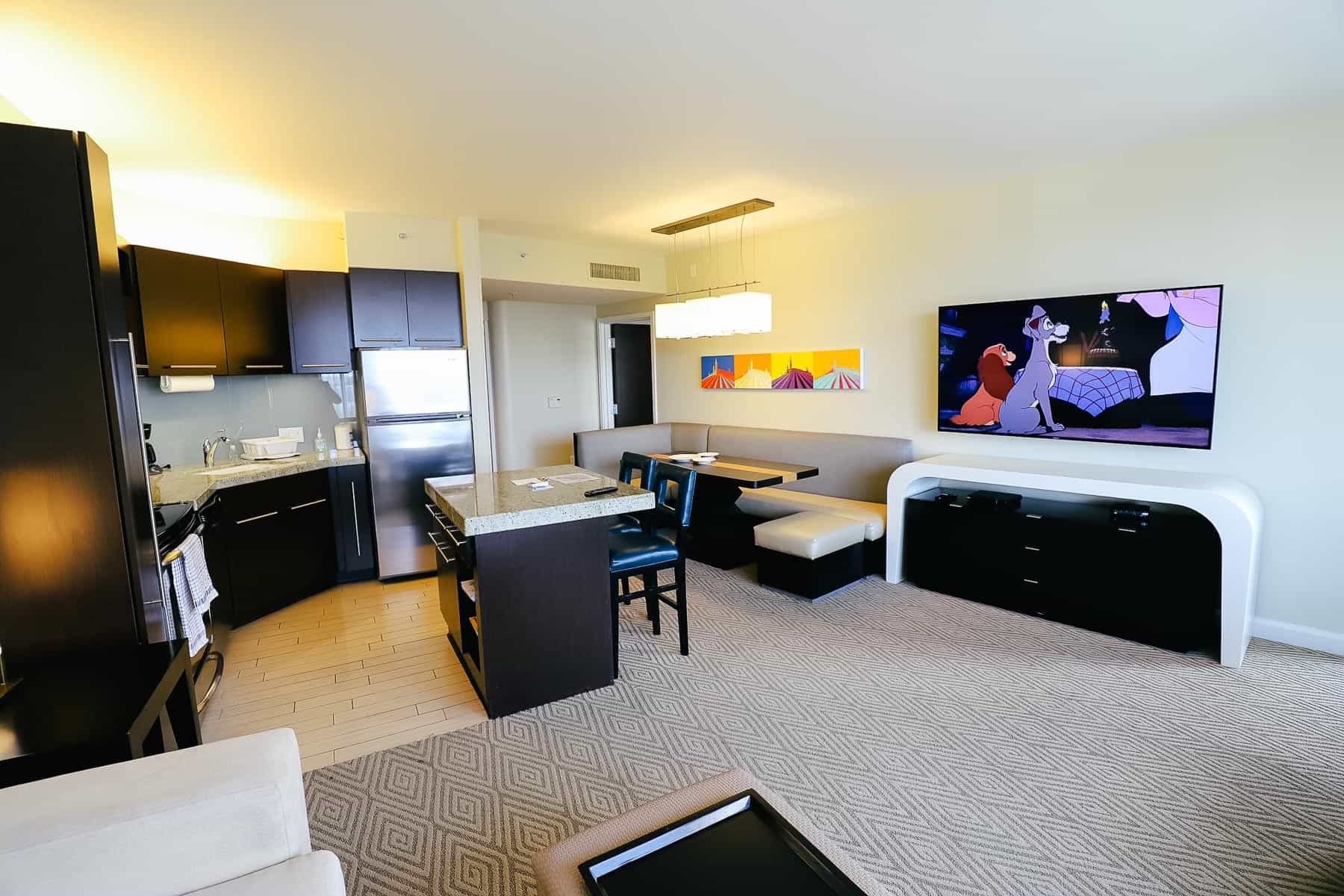 Amenities at Bay Lake Tower
Bay Lake Tower is curved to accent the views of the lake. Down its hallways, the room numbers are displayed in light fixtures that highlight the numbers. Hidden Mickey shapes are woven into the carpet and other places.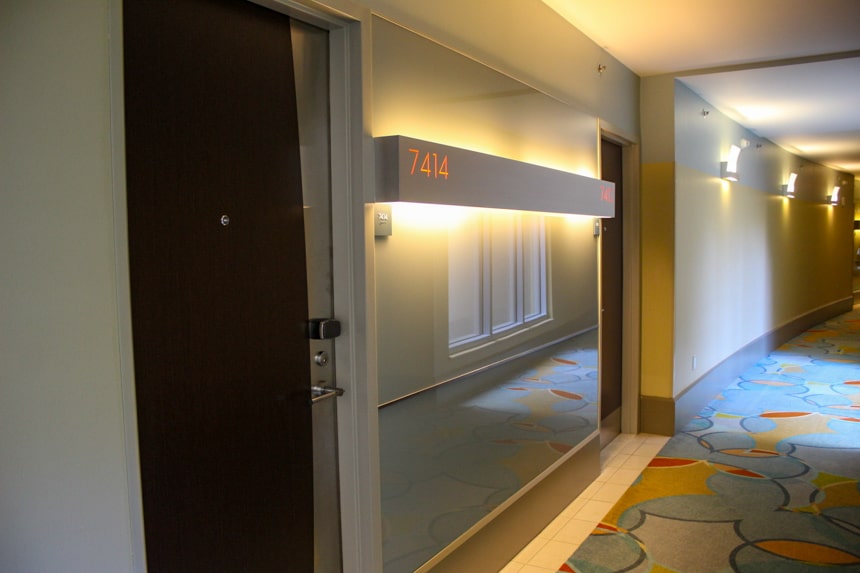 The hotel's elevator foyers are gorgeous. If you have a water view, you can use one of these areas to watch the evening fireworks in an air-conditioned space.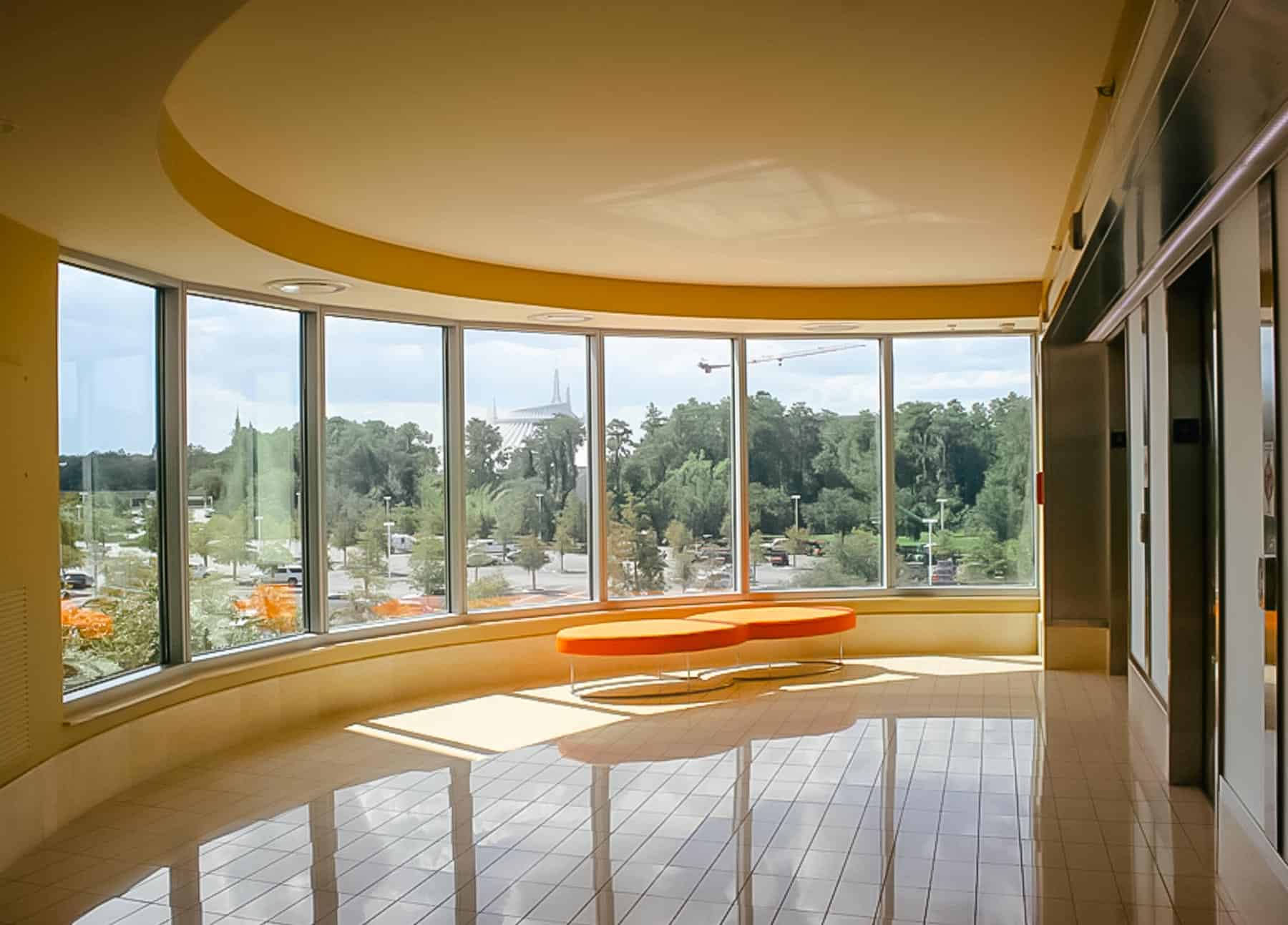 Since Bay Lake Tower is connected to the Contemporary, it doesn't have a significant lobby area. A port cochere sits outside, allowing guests a place to drop off or retrieve their luggage. Check-in is at 4:00 p.m. at Disney Deluxe Villas, and check-out is at 11:00 a.m.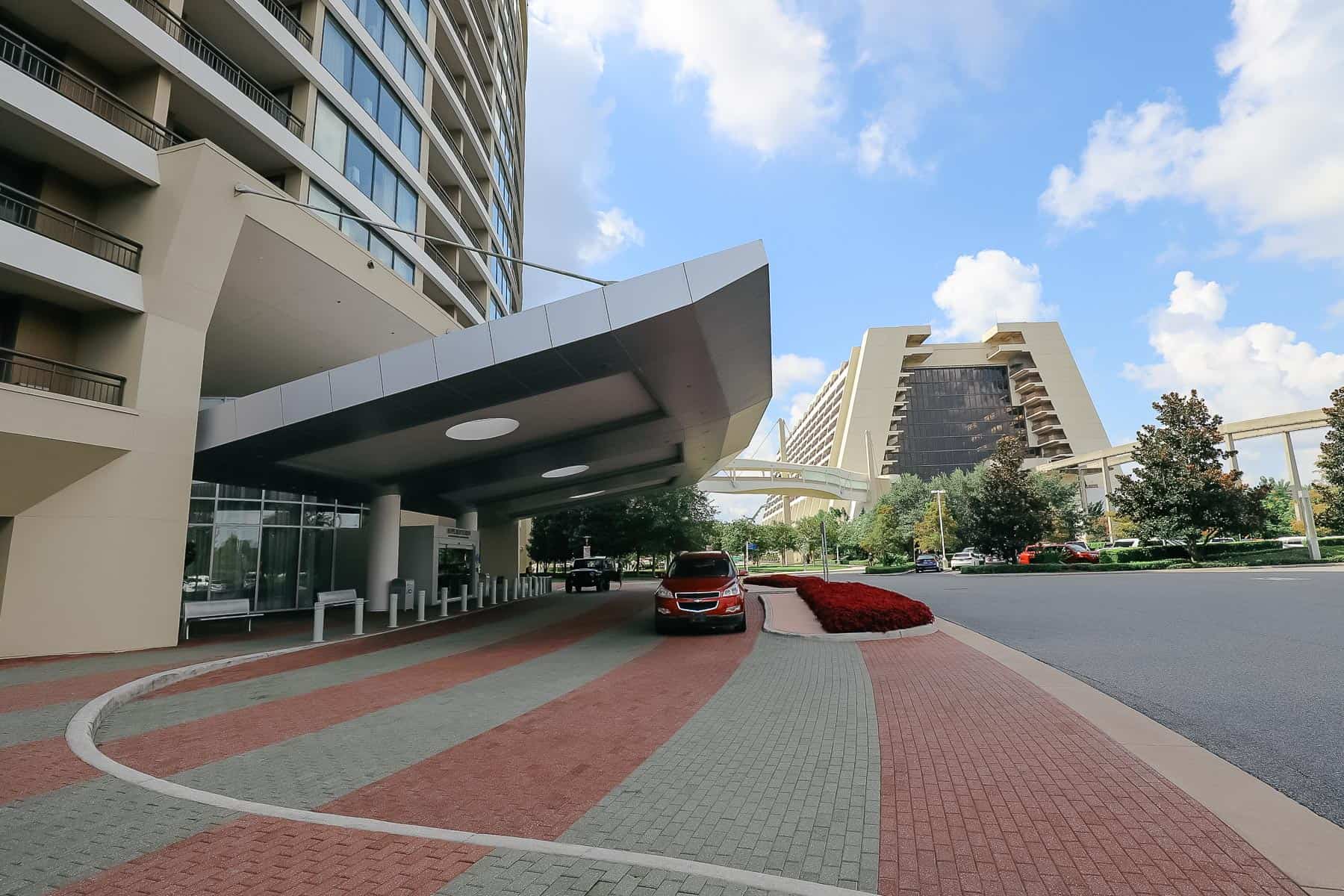 Similar to the Contemporary, Bay Lake Tower has a significant backyard with multiple recreation options.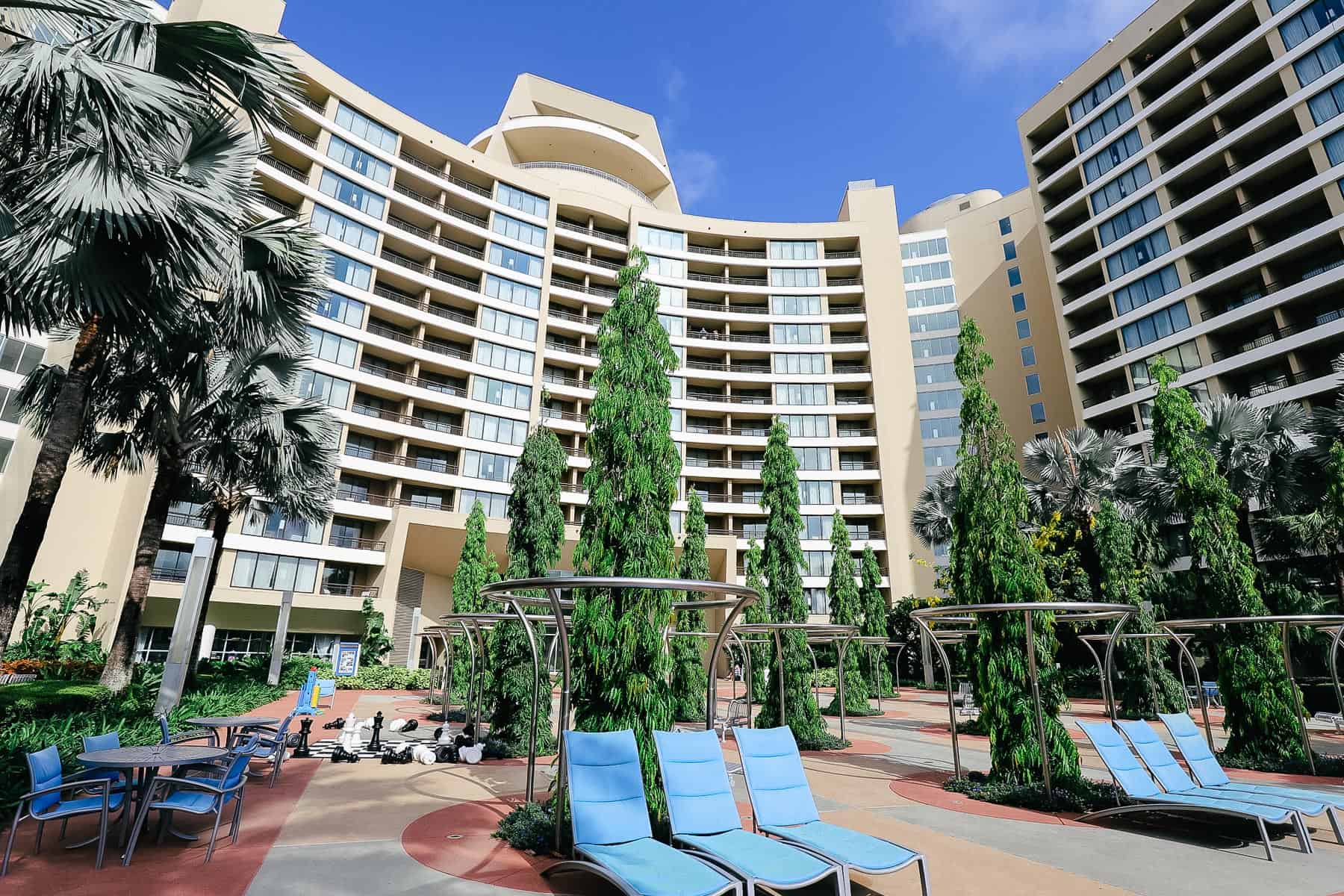 Guests staying at Bay Lake Tower can use the Bay Cove Pool or the Contemporary's Feature Pool and Bay Lake Pool. However, guests of the Contemporary do not have access to the Bay Cove Pool. This helps keep the Bay Cove Pool less busy.
Bay Lake Tower's pool has a zero-entry area and a water slide. All the deluxe resorts have a water slide feature at their pools.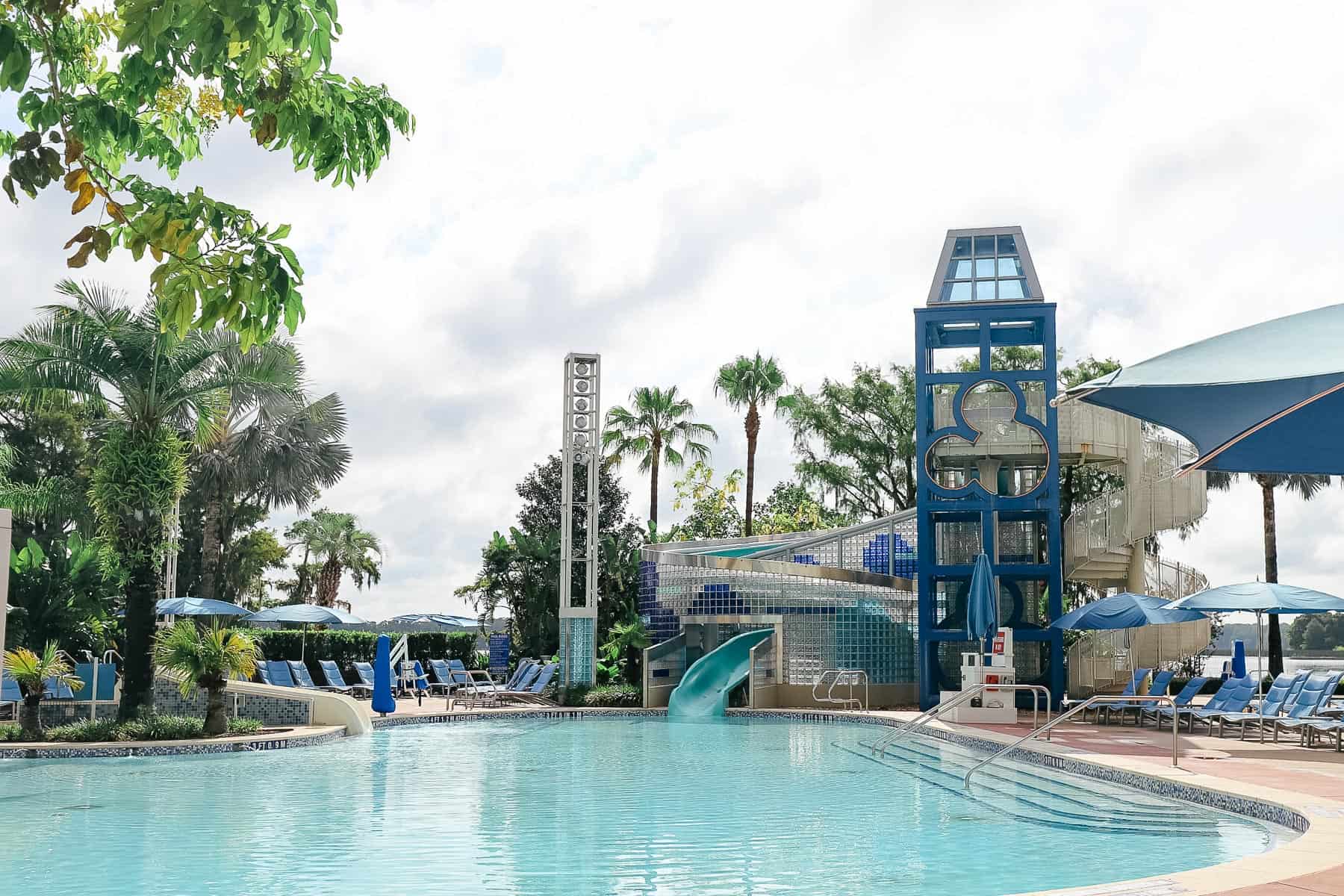 It's a beautiful pool area.
Related: Best Pools at the Disney World Resorts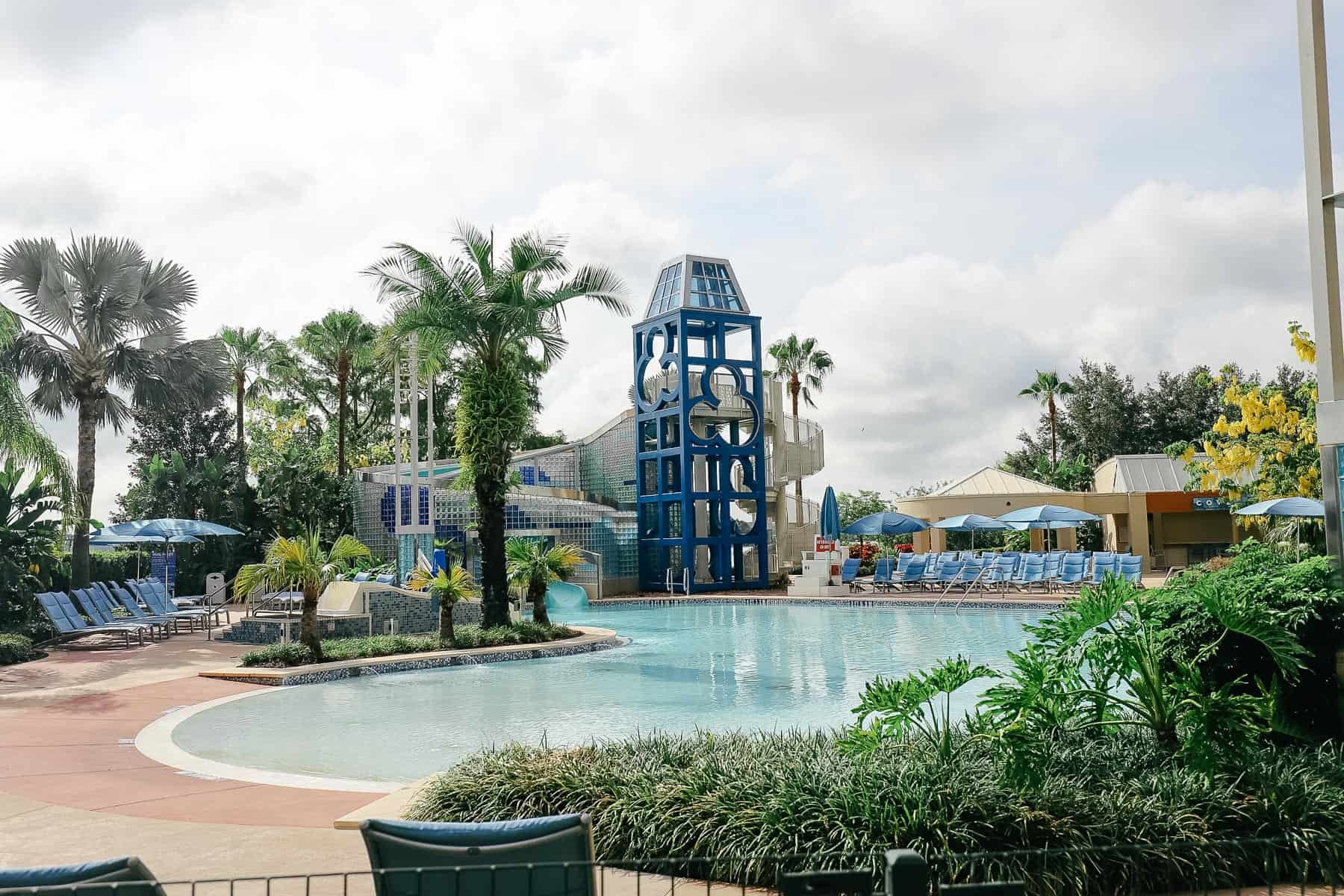 Additionally, Bay Cove Pool has a splash pad shaped like Mickey.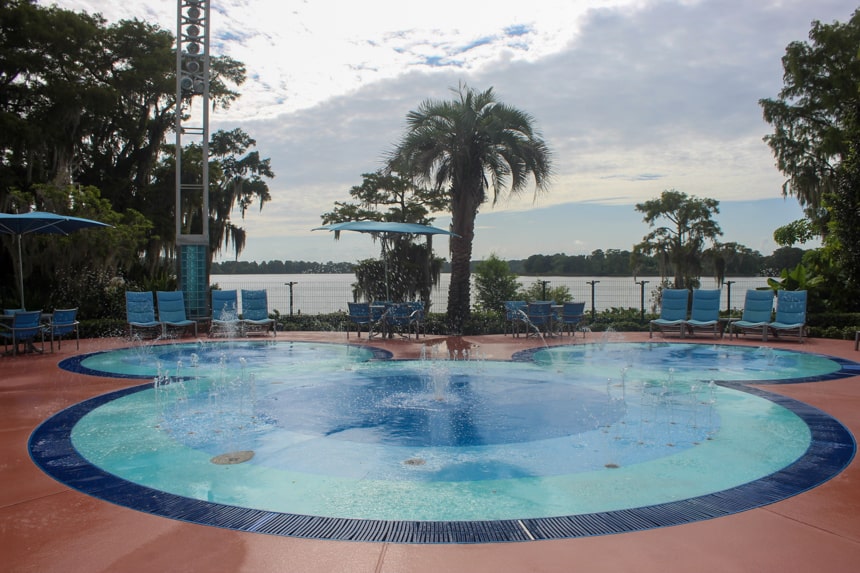 A hot tub sits adjacent to the splash pad.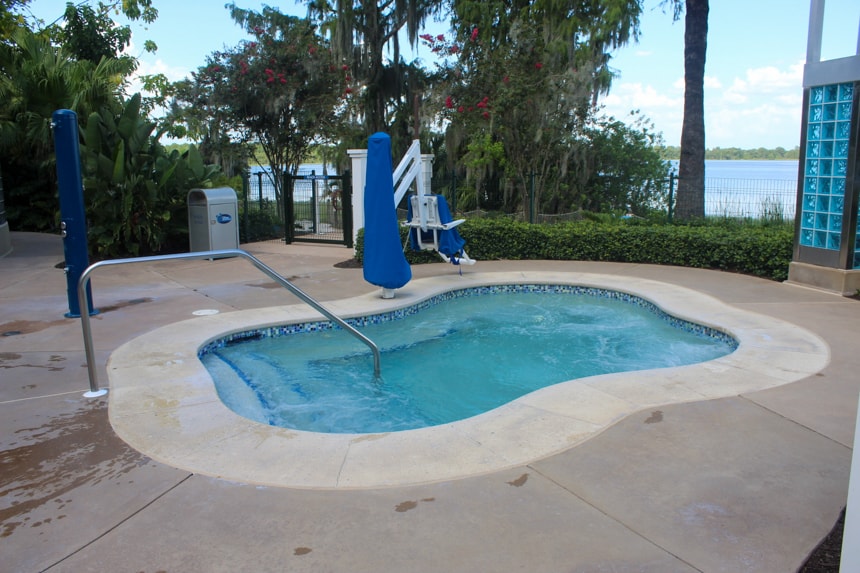 The Cove Bar sits toward the back of the pool area. This is the only quick service option at the resort. Contempo Café at the Contemporary is the primary quick service between the resorts.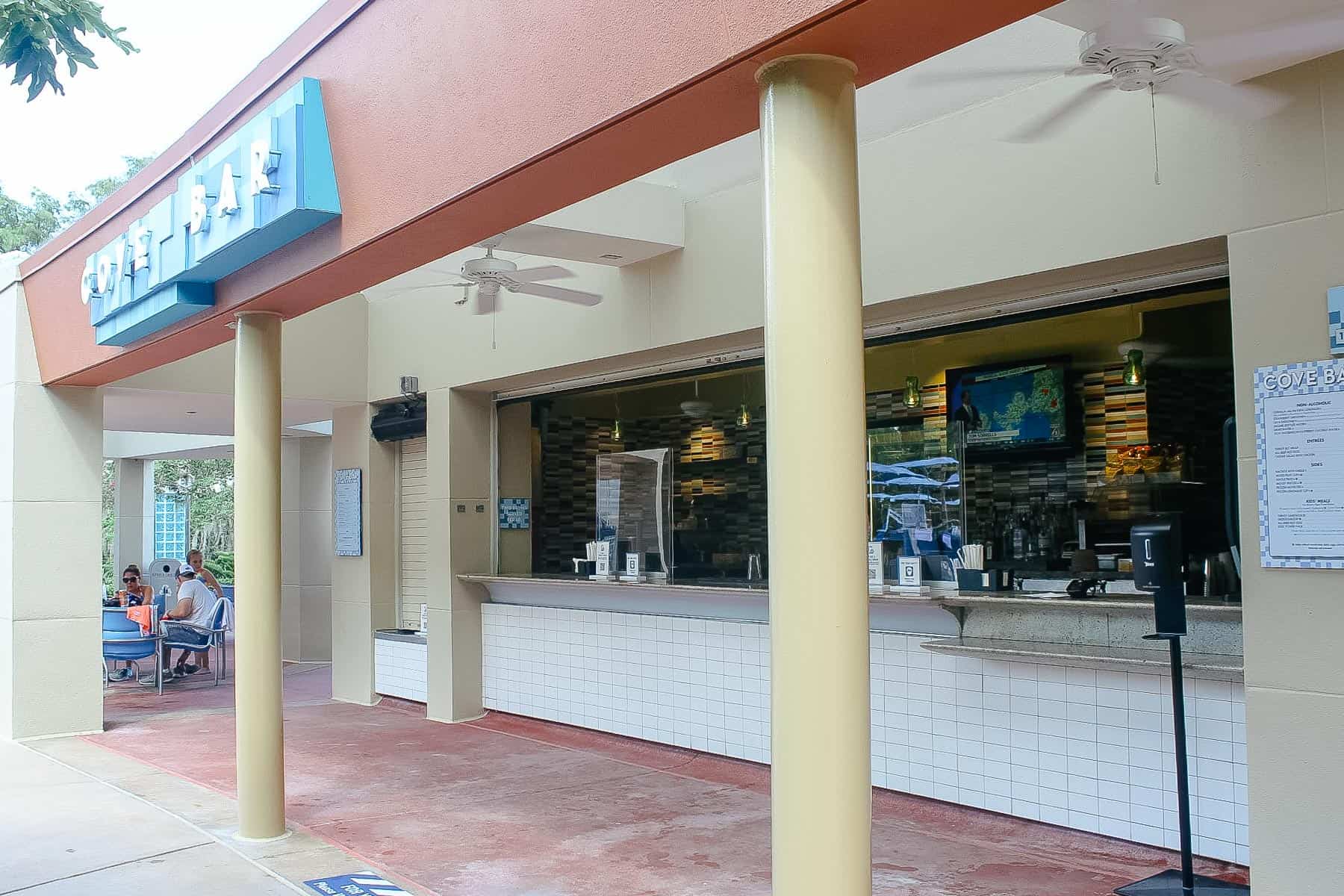 A shuffleboard court and several other table games are available.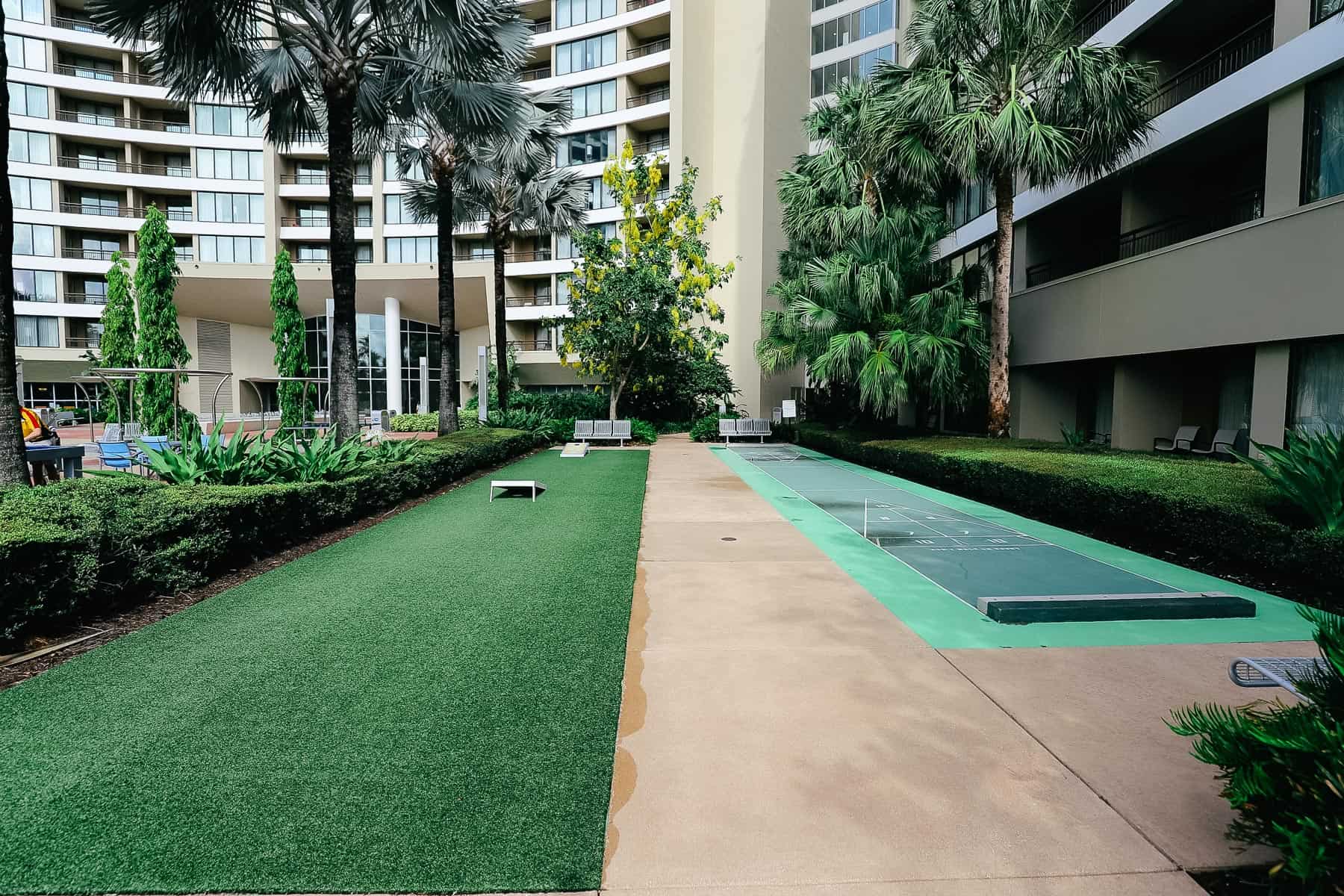 Several areas have benches and places to relax.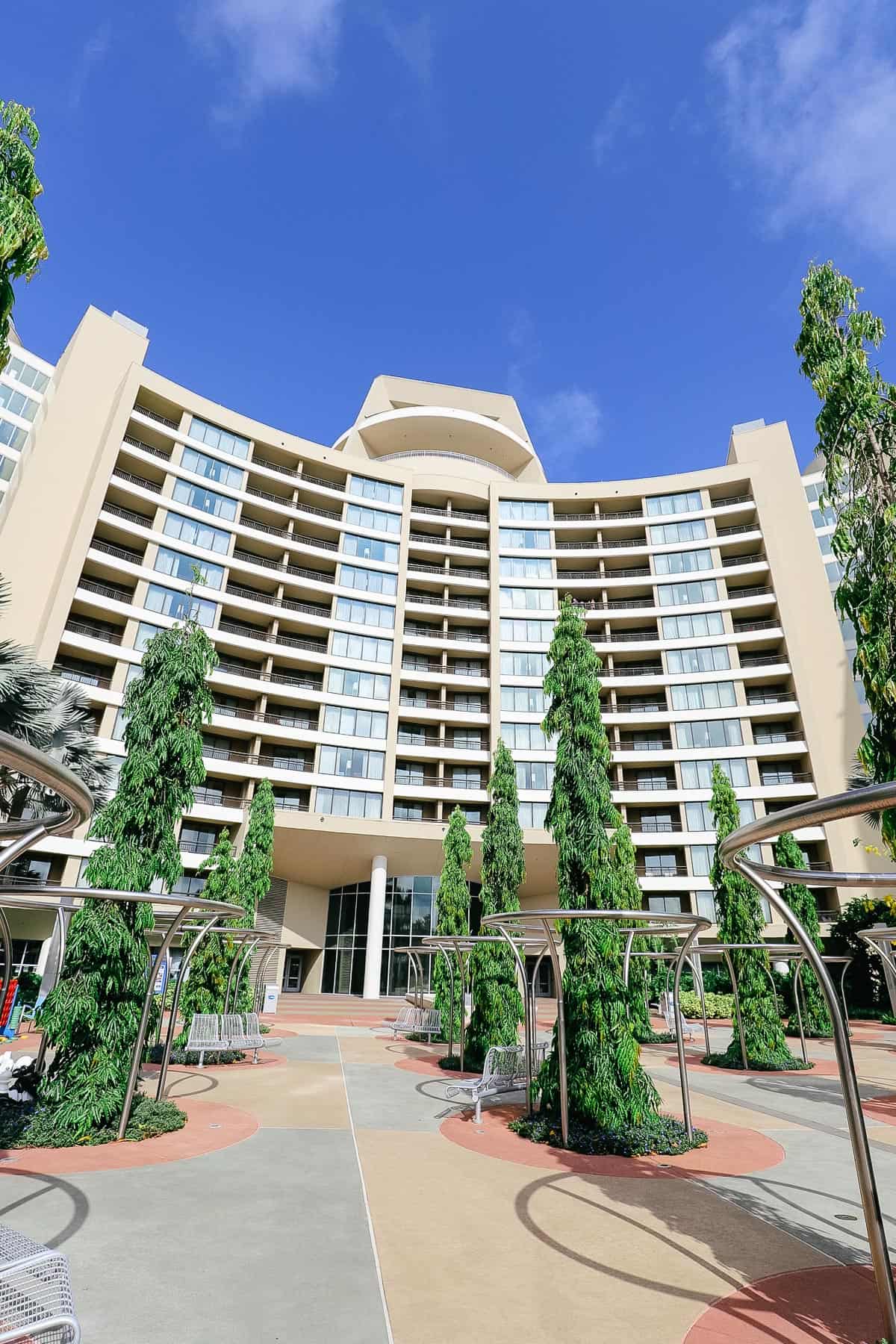 Here's the pathway to the Contemporary from the back of the resort.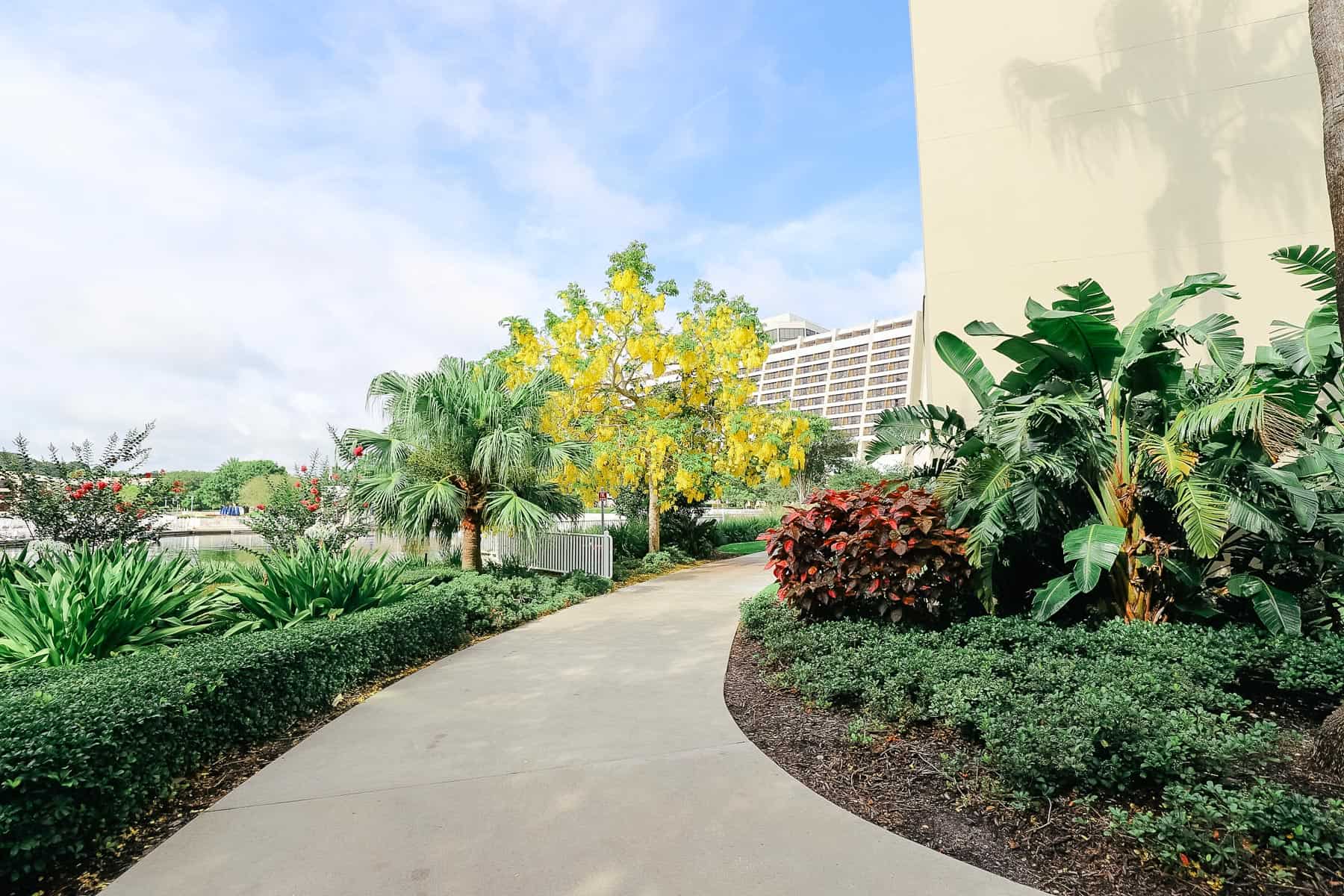 Additionally, a marked jogging trail winds its way around both resorts.
Related: Jogging Trails at Disney World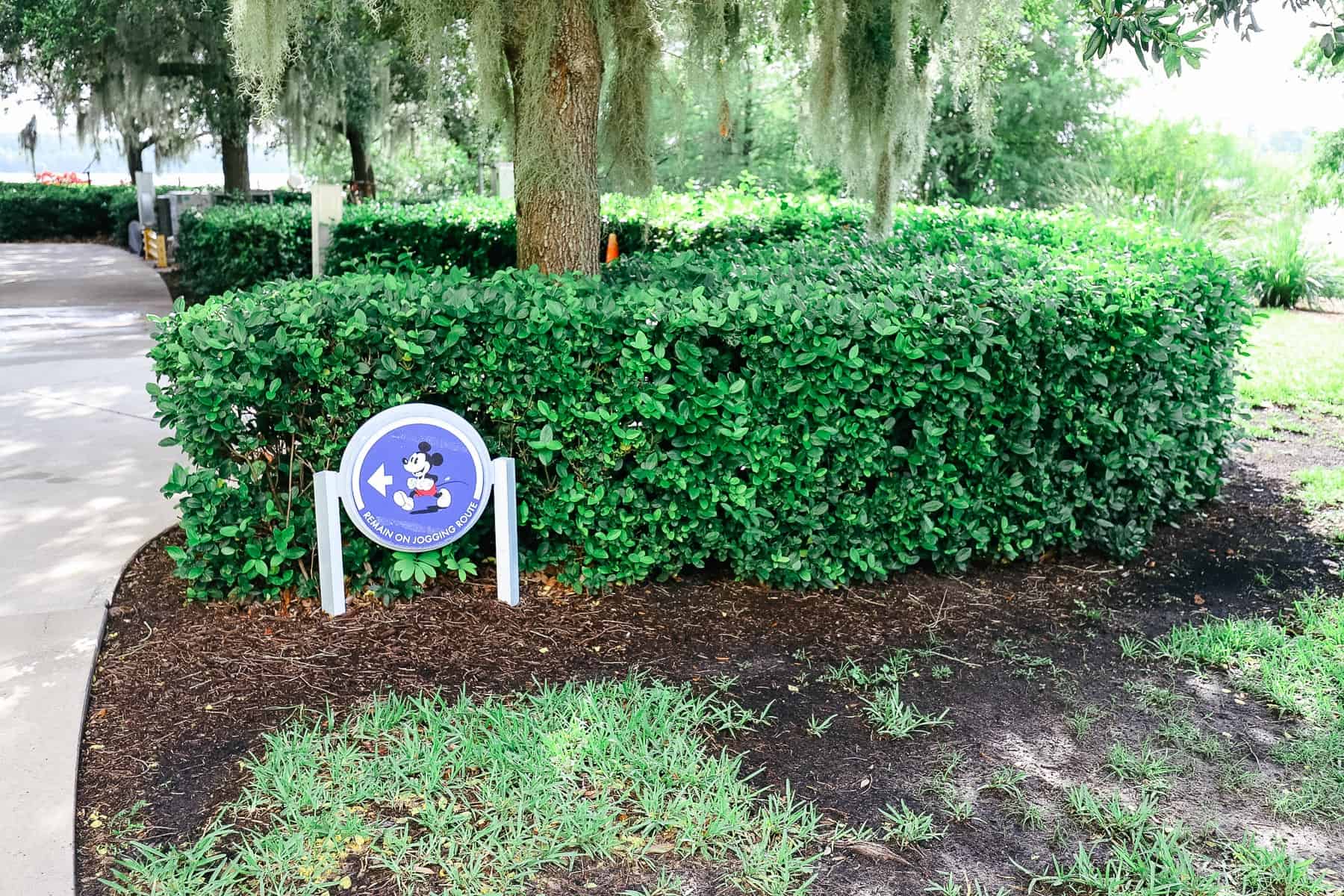 It's so pretty here. Make sure to plan a resort day on your vacation. A small pavilion sits near the lake with a couple of picnic tables.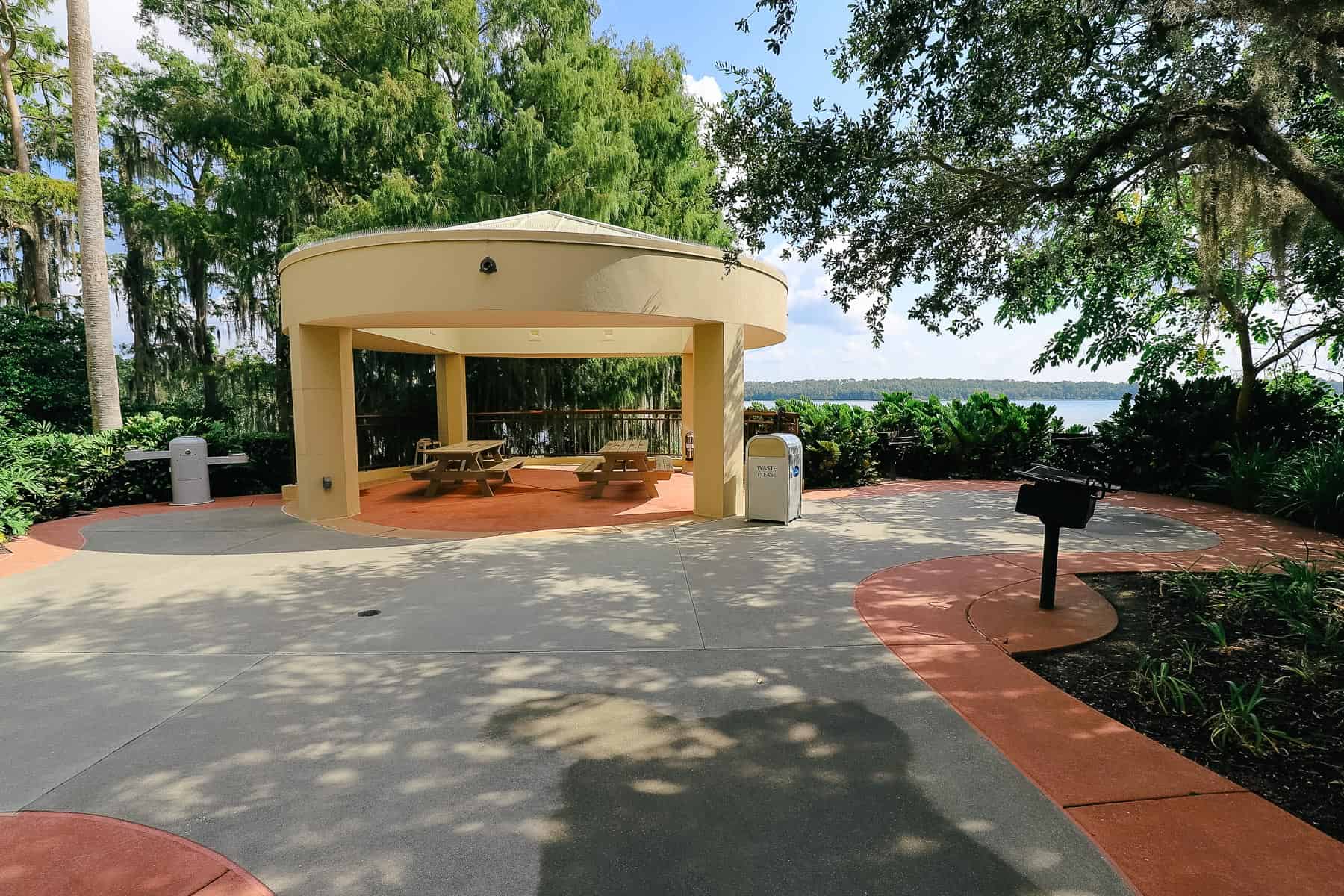 A few charcoal grills are available.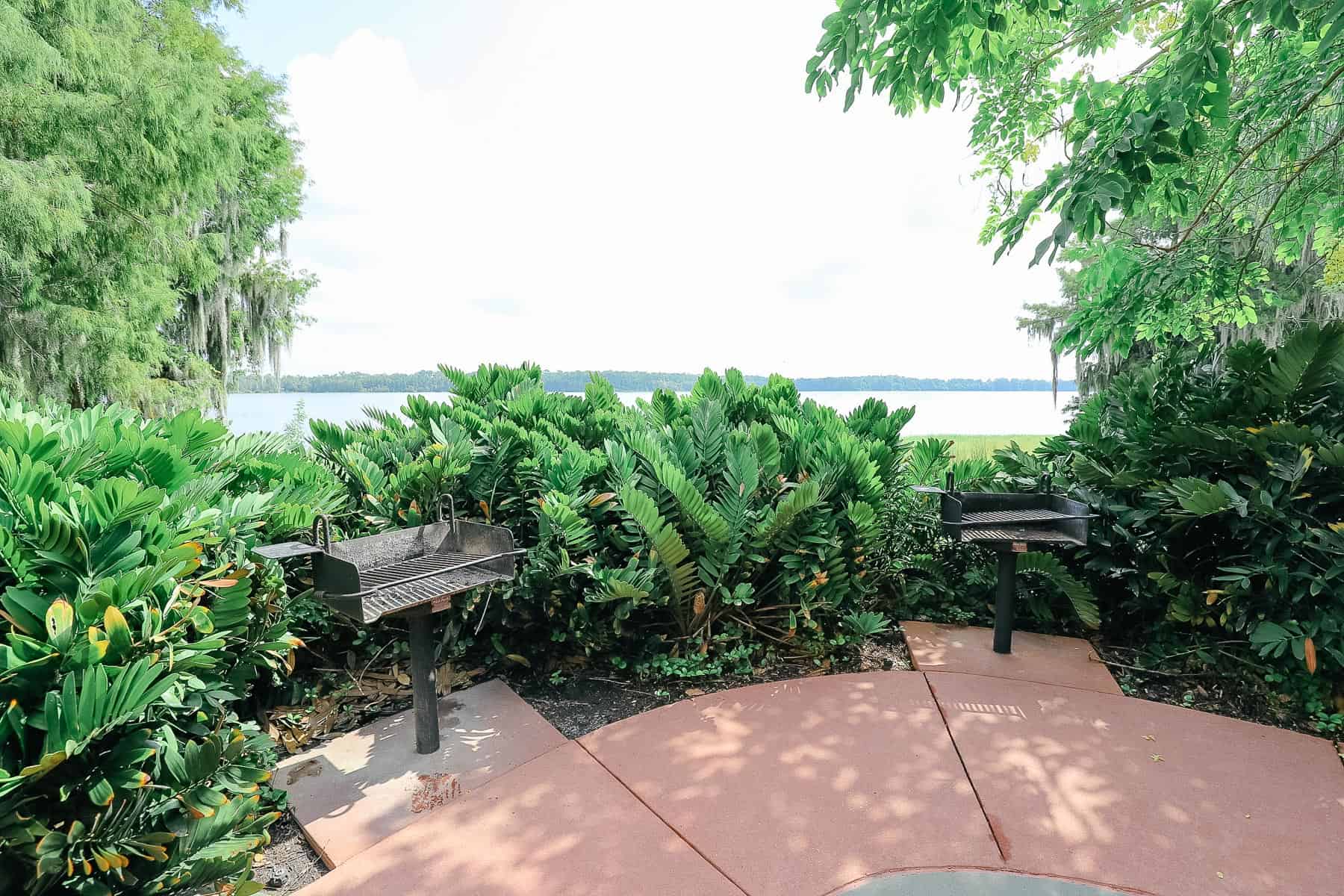 Bay Lake Tower has a set of tennis courts that double as a basketball court. Equipment can be picked up near the first-floor lobby.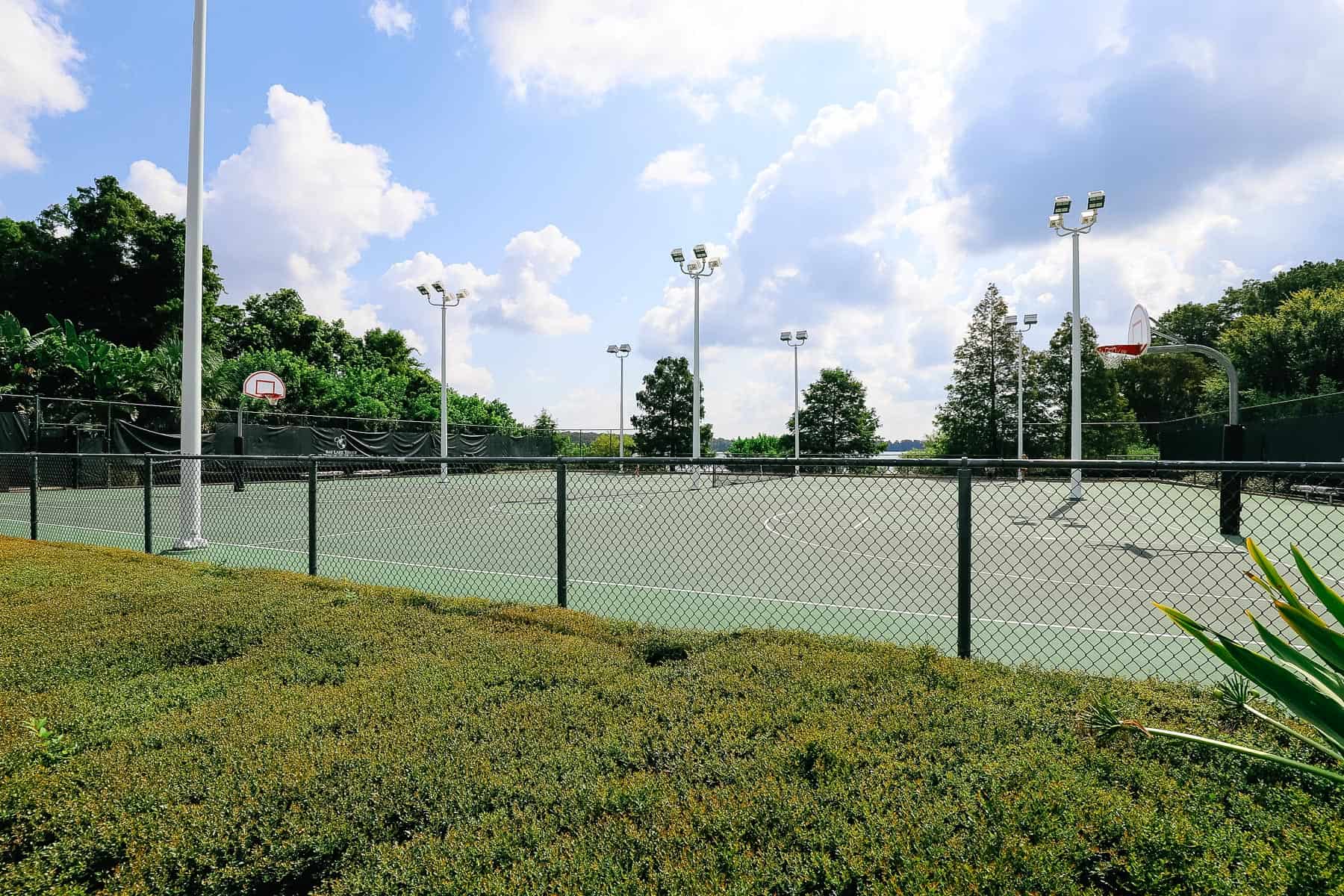 As mentioned earlier, guests can watch fireworks from various places at the hotel. On the opposite side of the Skyway Bridge, there's an observation deck with a few seats.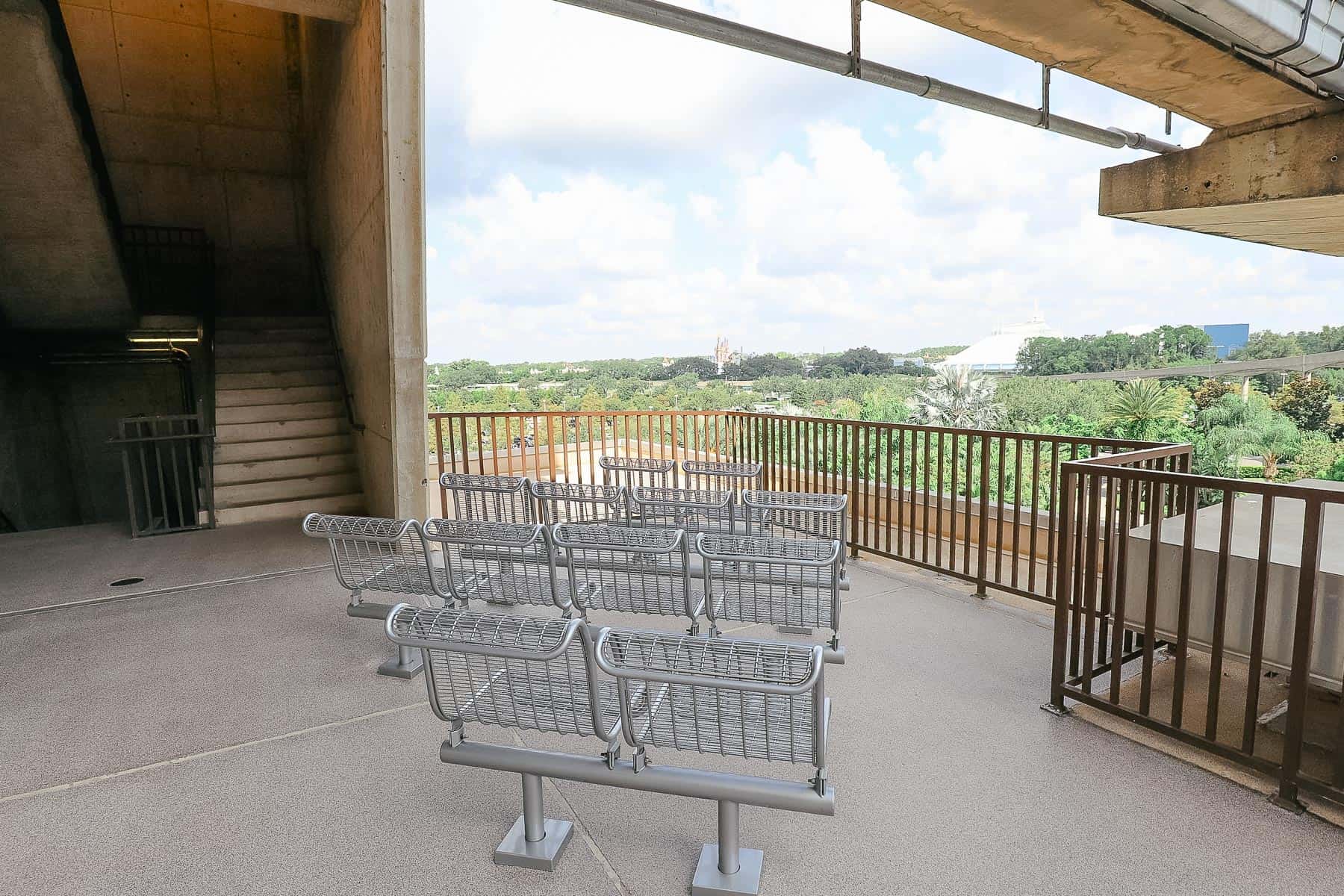 Dining Options Near Bay Lake Tower
As far as dining options go, guests of Bay Lake Tower have access to the restaurants at Disney's Contemporary. They include:
Contempo Cafe
The Sand Bar (poolside bar)
The Cove Bar (at BLT)
Steakhouse 71
Chef Mickey
California Grill
Lounges at California Grill, Steakhouse 71, and Outer Rim
Contemporary Grounds Coffee
Additionally, guests can hop on the monorail and have quick access to dining at the Polynesian and Grand Floridian Resort.
Related: Disney's Contemporary Restaurants
*DVC guests can access the Top of the World Lounge at Bay Lake Tower. Access is on a first-come, first-served basis.
Transportation Options at Bay Lake Tower
Guests of Bay Lake Tower have access to the following transportation options:
Walk to Magic Kingdom
Resort Monorail Service to Magic Kingdom
Monorail to Epcot
Buses to Hollywood Studios, Disney's Animal Kingdom, Blizzard Beach, Typhoon Lagoon, and Disney Springs via the bus stop at the Contemporary
A resort watercraft used to travel between the Contemporary, Fort Wilderness, and Disney's Wilderness Lodge. However, this service has been suspended for some time.
Related: Disney World Monorail Transportation Guide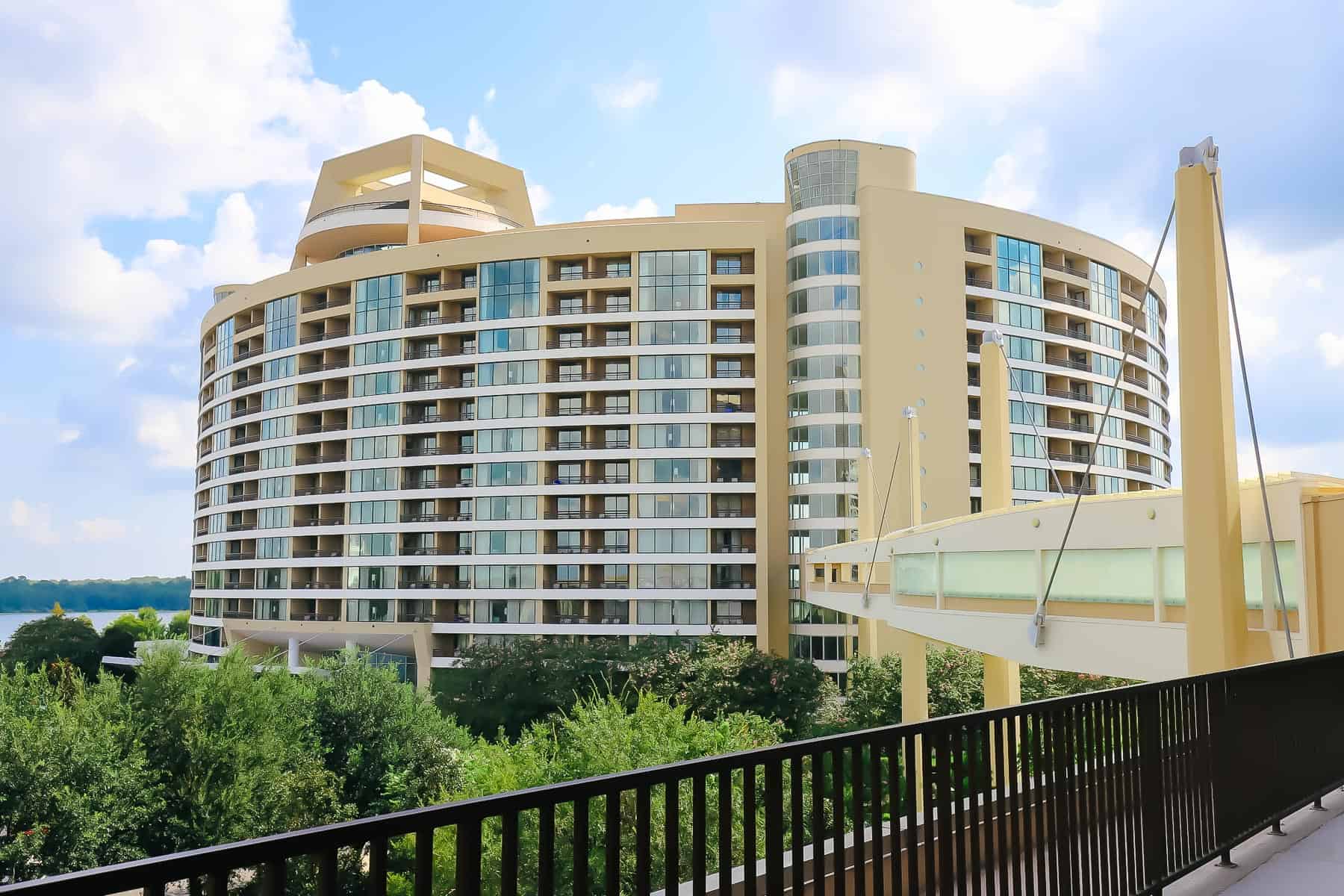 Final Thoughts on Bay Lake Tower
While we love Bay Lake Tower, ultimately, the deluxe studios are a miss for our group. Other than that room type, we love everything about the resort. Bay Lake Tower is similar to the Garden Wing at the Contemporary. It's private and out of the way.
Hopefully, this review of Bay Lake Tower helped in your decision-making process. Eventually, we'll try to get back to this side of the resort for a stay in a one or two-bedroom unit. I can only imagine how nice it would be to have extra room to spread out on vacation.
For more information about the Contemporary, you might enjoy our resort guide:
If you are considering a stay at a Disney Resort, you might like these other villa resorts:
Or you can view our complete list of Disney World Hotel Reviews.
In the Comments
Have you had a chance to stay here? Do you agree with this review of Bay Lake Tower and its various rooms? Feel free to share your thoughts in the comments below.