Bike Rentals at Old Key West (A Simple Yet Fun Way to Tour the Resort)
Riding a bike is supposedly one of those things you never forget how to do. That statement rang through my mind as I set out on a bike ride at Old Key West last month.
It had been a while since the last time I rode a bike. Therefore, I was unsure of how well this experience would go.
As I departed, I paused to take a photo and share a tweet.
I intended to see the entire resort and take some photos for this visit. Previous to this visit, I had only been to Old Key West for dining, and I once took a bus to the resort from a park on my way to Disney Springs.
On that visit, I remember riding through the resort and stopping at all the bus stops. My initial impression of Old Key West was that it was a massive resort.
At that time, I was a bit out of shape (okay, a lot), and Old Key West seemed like the kind of place that would require a good deal of walking.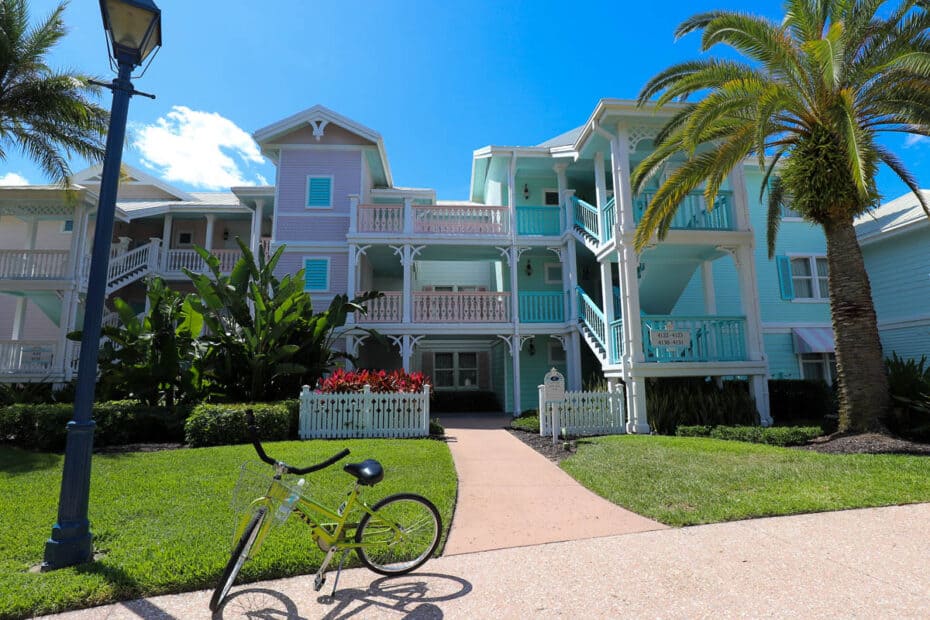 So going into this visit, I decided to rent a bicycle to tour the resort. After a bit of a rough start, I can say that this turned out to be one of my better ideas.
Bike rentals at Old Key West are available at Conch Flats Community Hall. This building is located between the resort's lobby and the feature pool area.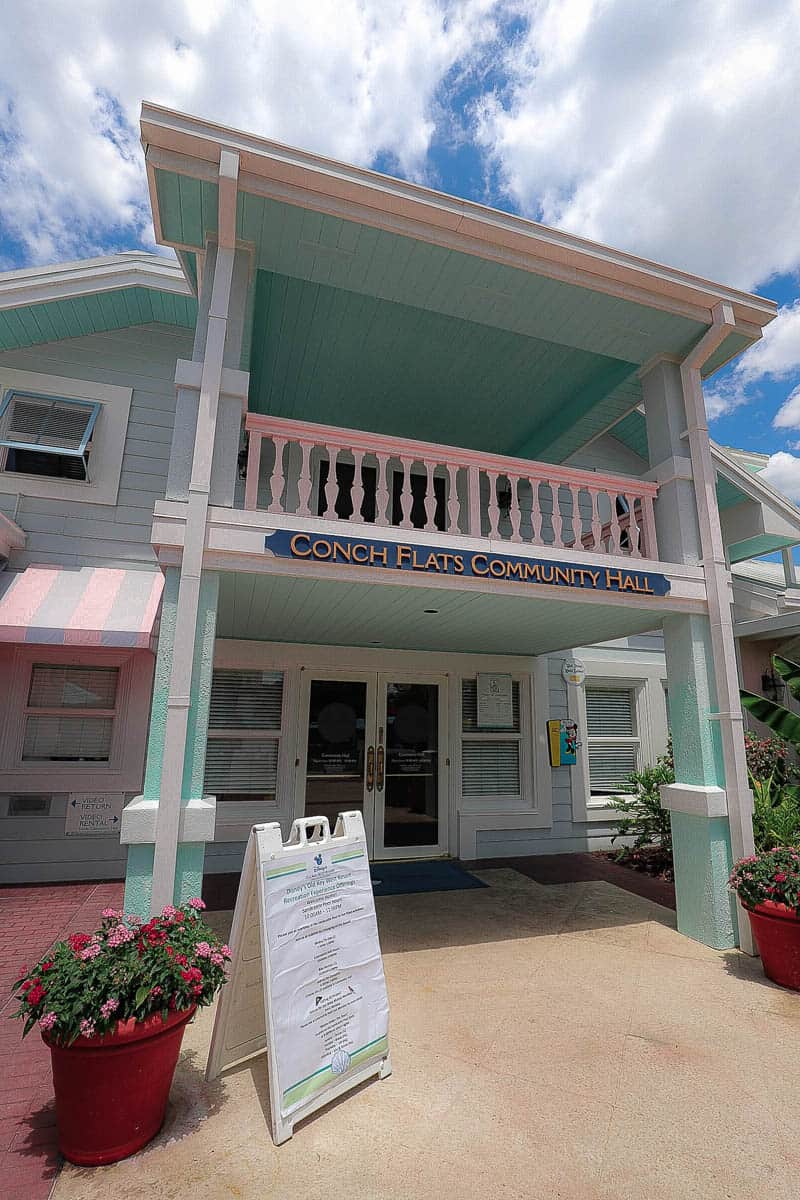 There is the option to rent a Surrey bicycle or a standard bike. For Surrey bikes, there was signage indicating you must be 58″ to pedal the bike. Dads and moms, that likely means the pedaling is up to you if you decide to go this route.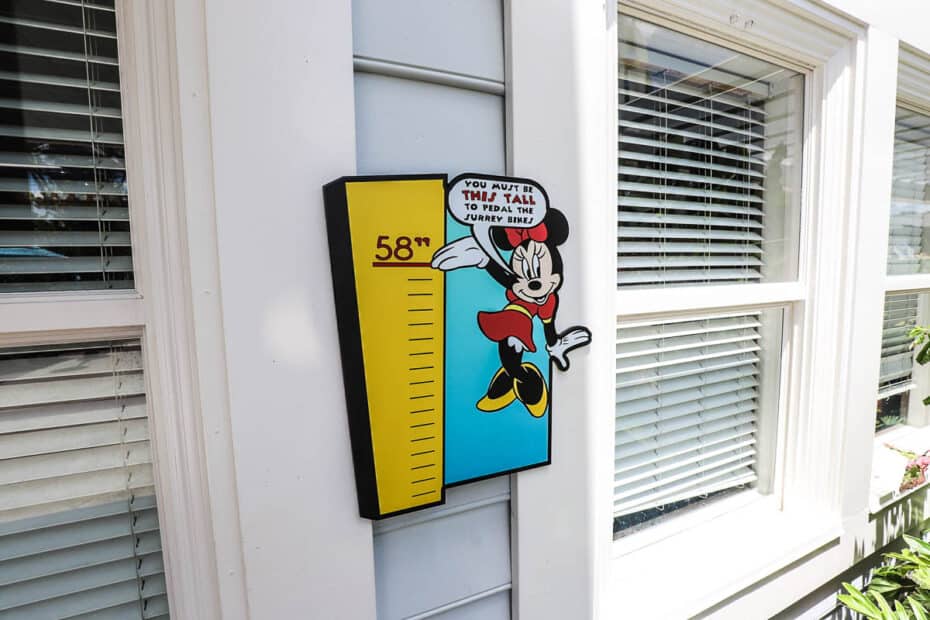 During this visit, the hours of operation were between 10:00 a.m. and 6:00 p.m. The cost to rent a bike varies:
2 Seat Surrey Rentals run $21.30 per guest per half hour
4 Seat Surrey Rentals run $23.43 per guest per half hour
Bicycle Rentals run $9.59 per guest per 60 minutes
Bicycle Rentals run $19.17 per guest per day
*DVC members get a little discount off the set prices for guests.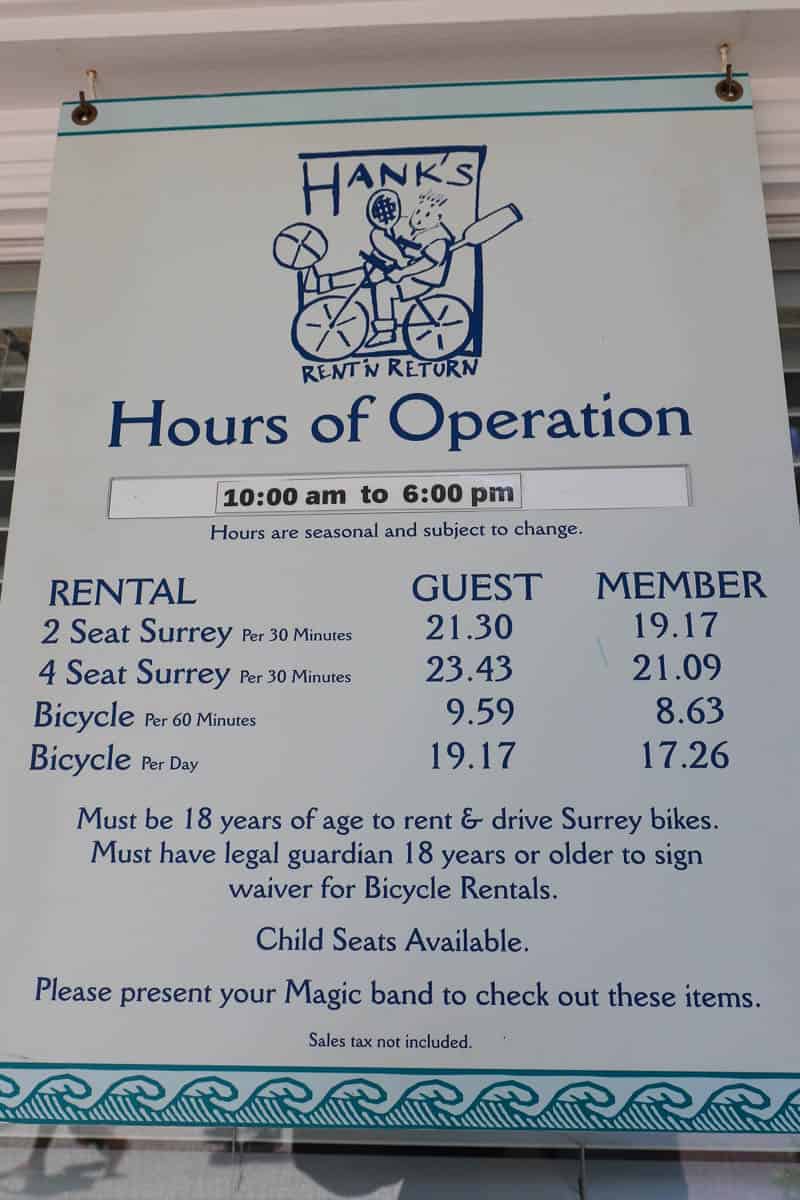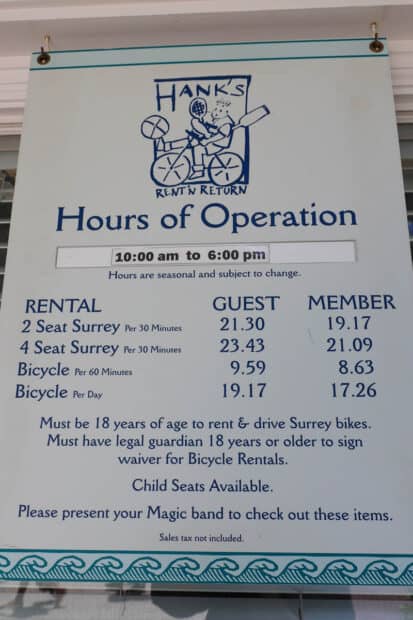 When I got to the resort, I wasn't 100% sure I could rent a bicycle since I wasn't staying there. So I asked the cast member at Community Hall, and they assured me that anyone visiting could participate.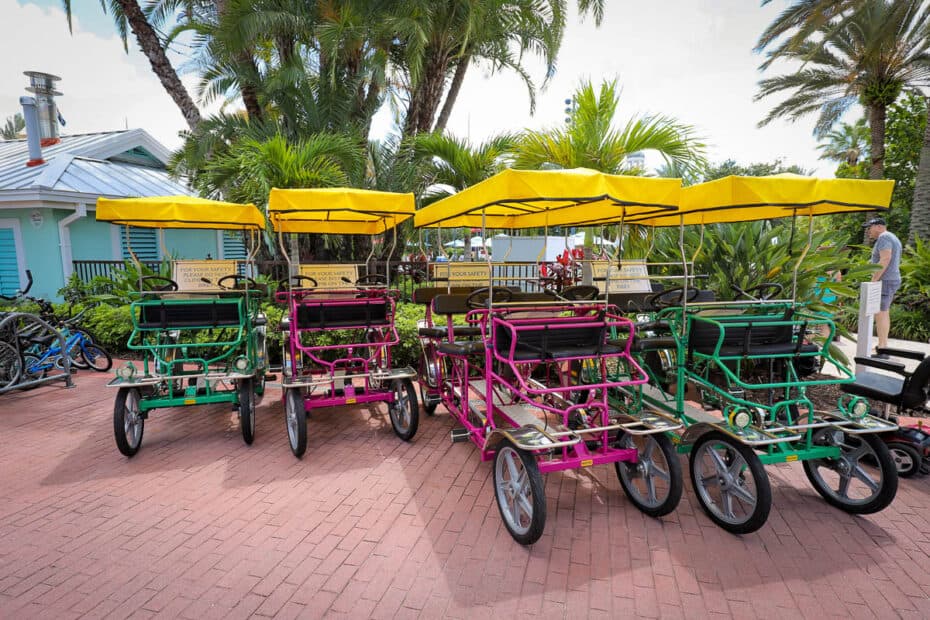 After signing a waiver, the cast member jots down the time and lets you select a bicycle.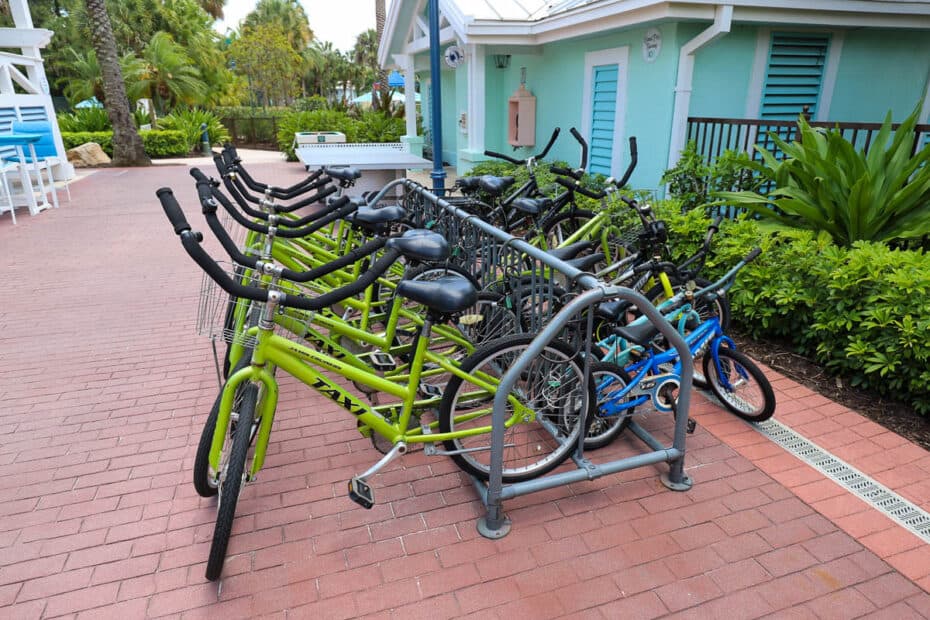 Adjusting the seat and getting your stance set before venturing off is essential. Unfortunately, I had traveled a fair distance before realizing my seat wouldn't lock.
So I returned to Community Hall to exchange my bike for another one. They were shocked to see me back so soon.
After explaining the issue, the cast member apologized profusely, helped me find a better option, and then wrote down a new start time. It was refreshing to be treated so respectfully.
I don't know if you've noticed this, but lately, I feel as though I'm treated with ambivalence at many places. My visit to Old Key West felt like a step back in time to where people cared that you were visiting.
It's probably just a sign of the times and the fact that the last couple of years has worn everyone out. I guess we just haven't gotten our groove back.
Now for the pleasant part. Old Key West is a stunningly beautiful resort.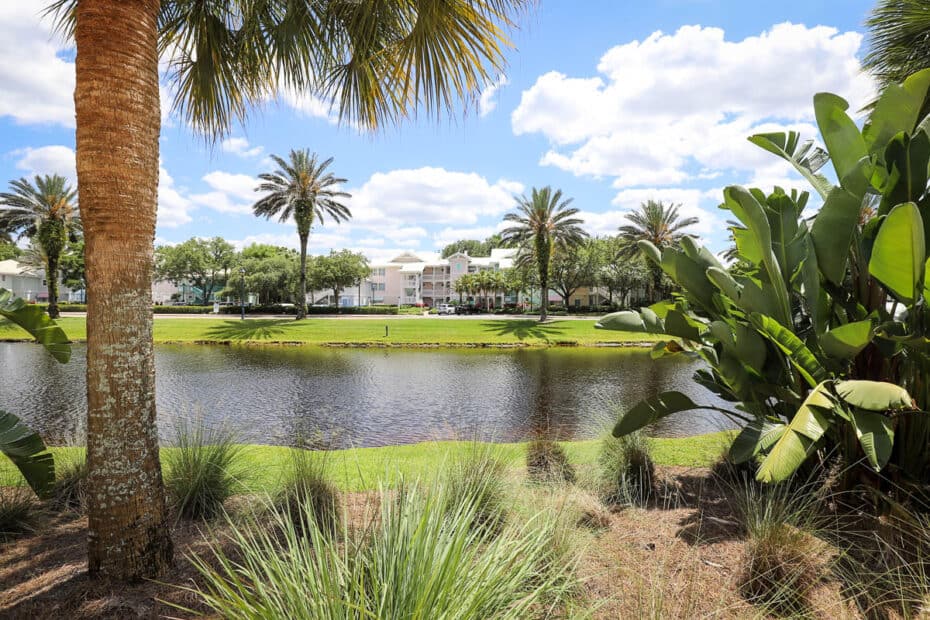 During my bike ride, I was surrounded by gorgeous landscapes. There were a few bridges, water features, and striking views of the golf course in the distance.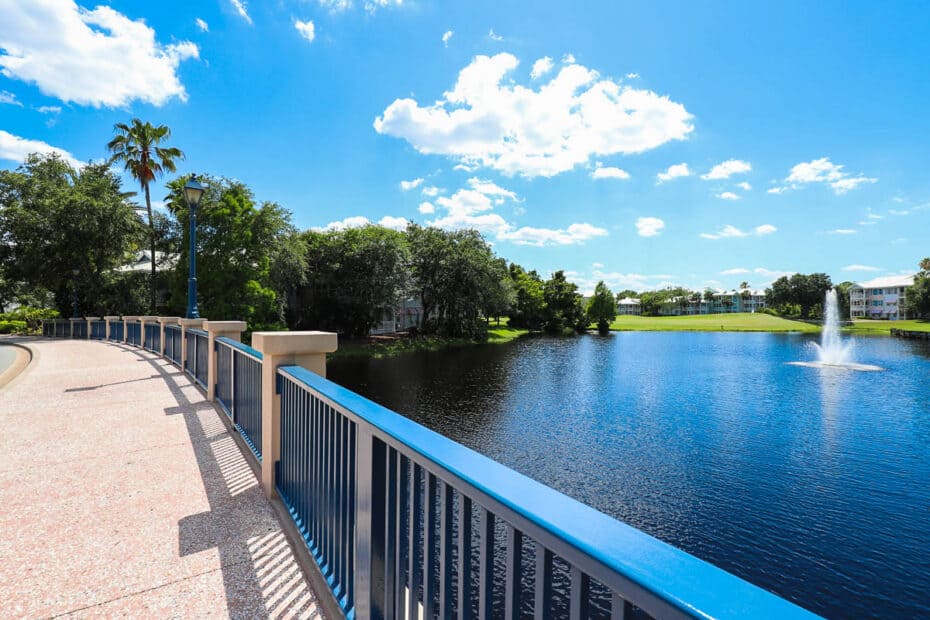 While there wasn't a formal bike path, I took to the sidewalks and rode through each section of the resort.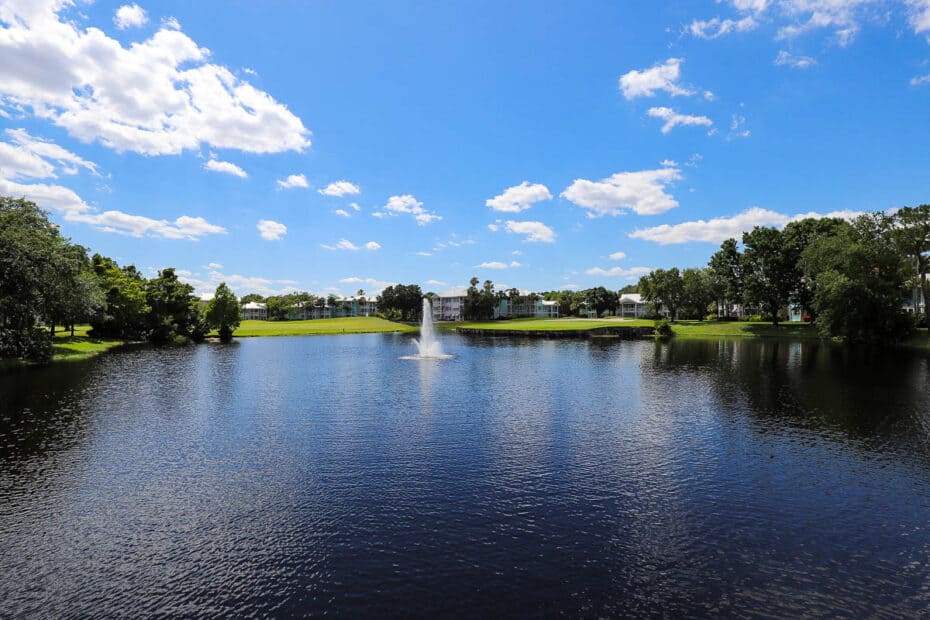 It took a good hour to see everything. And by the end of my ride, I felt all the better for having the experience.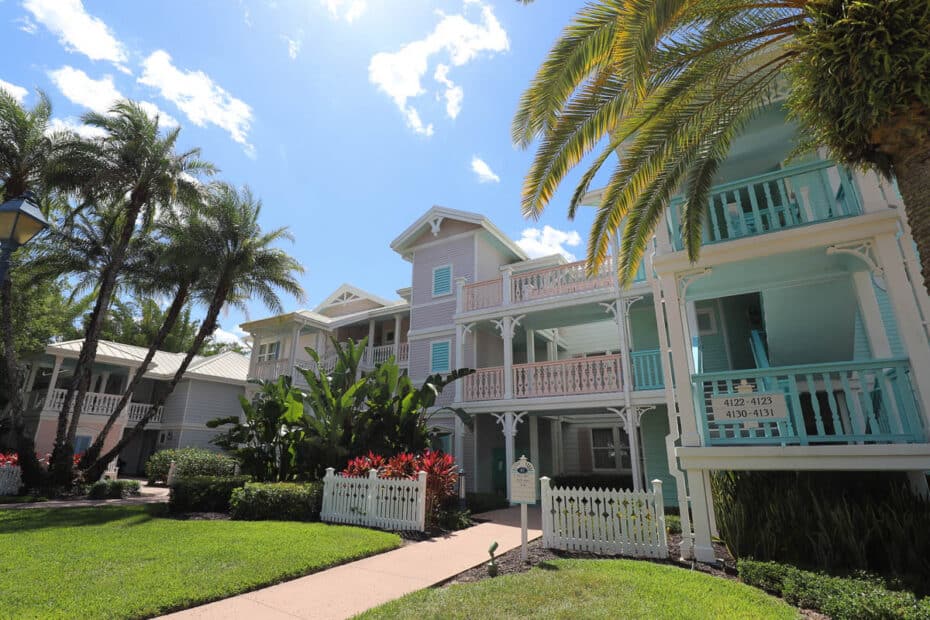 If you're planning an upcoming stay at Old Key West, consider a bike rental on a day when you plan to spend a good deal of time at the resort.
Related: Disney's Old Key West Review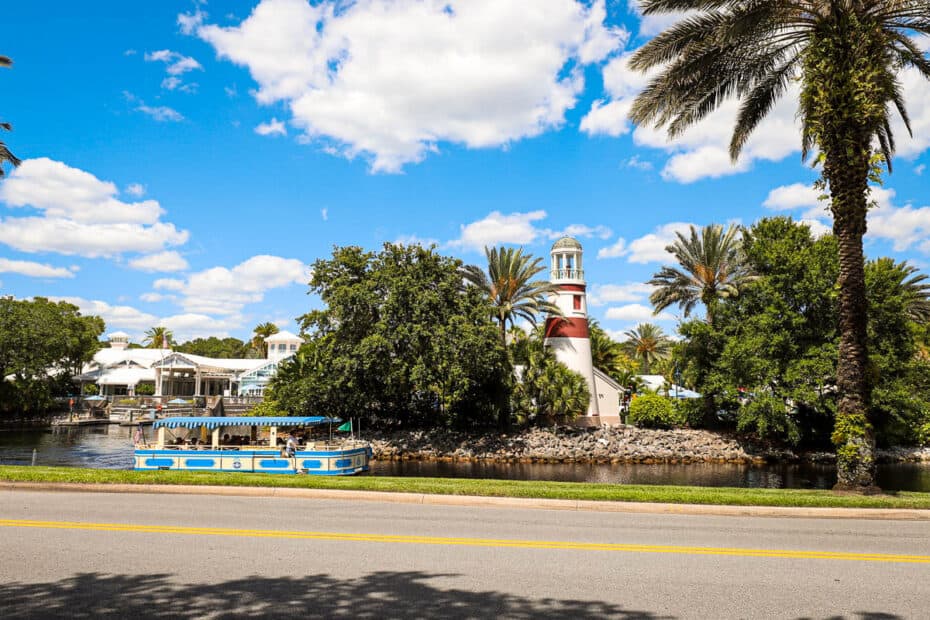 This activity made for a fun and reasonably priced afternoon outing. I have found that it's these types of little things that solidify my overall experiences at Walt Disney World.
It's like getting the best of both worlds when you enjoy visiting the theme parks but don't want to miss out on the natural elements of a primarily outdoorsy vacation.
Also, that old saying is true. You really don't forget how to ride a bike.
For more information, all of our articles related to this resort are listed in this complete guide:
Or you might enjoy some of these individual articles:
In the comments:
What are your thoughts on renting a bicycle at Old Key West? Is that something you or your family might be interested in doing?
Planning a Walt Disney World or other Disney Destination vacation?
Our friends and travel partner, Firefly Travels, excels at doing Disney differently. You can fill out a plan your trip form on their website, and someone will reach out shortly to discuss the specifics.