Laundry Facilities at Disney's Fort Wilderness (All 14 of Them!)
If you find the need to do laundry during your stay at Disney's Fort Wilderness Resort, there will likely be a laundromat near your tent, cabin, or campsite. That's because Fort Wilderness has approximately fourteen Comfort Stations, all of which have laundry areas.
Naturally, you'll want to locate the station nearest your accommodations. So in this article, we'll go over a list of the laundry areas at Fort Wilderness.
Additionally, we'll look inside one of the comfort stations to see what you can expect. While I was researching this article, I visited three comfort stations at the resort, all of which were practically identical.
At that point, I decided my efforts would be better put to use photographing other aspects of Fort Wilderness instead of retaking the same photos eleven more times. It was also kind of boring.
But such is the life of a travel blogger who provides details on how and where to do laundry at the various Walt Disney World Resorts. With that said, and you can ask any of my friends, I'm a stickler for doing laundry on vacation.
So if you're reading this, I would imagine you are too. That is unless your child used his shirt as a napkin while eating his Mickey ice cream bar, and you don't want to attract ants to your campsite. It happens.
Anyway, each of the comfort stations has a shower and laundry area.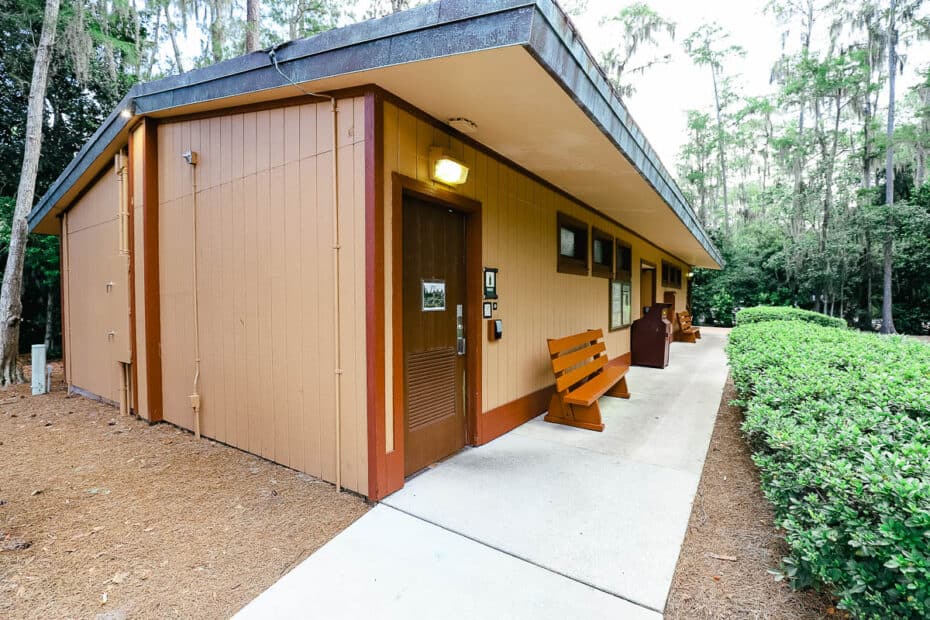 Most laundry and shower areas require a room key or a magic band for entry.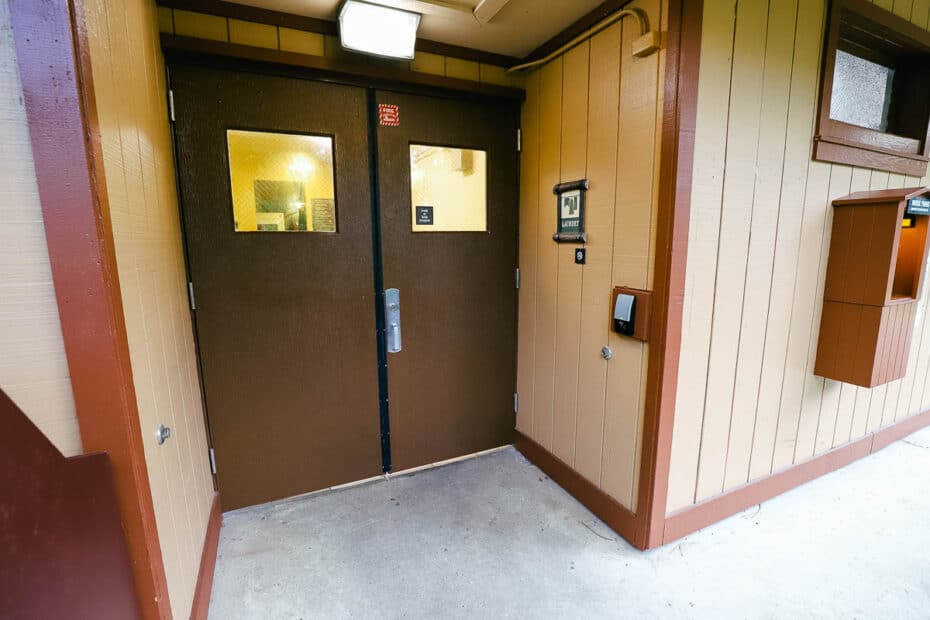 There were at least 4-5 washers and dryers inside each comfort station. Additionally, each area had a folding table and a separate laundry sink.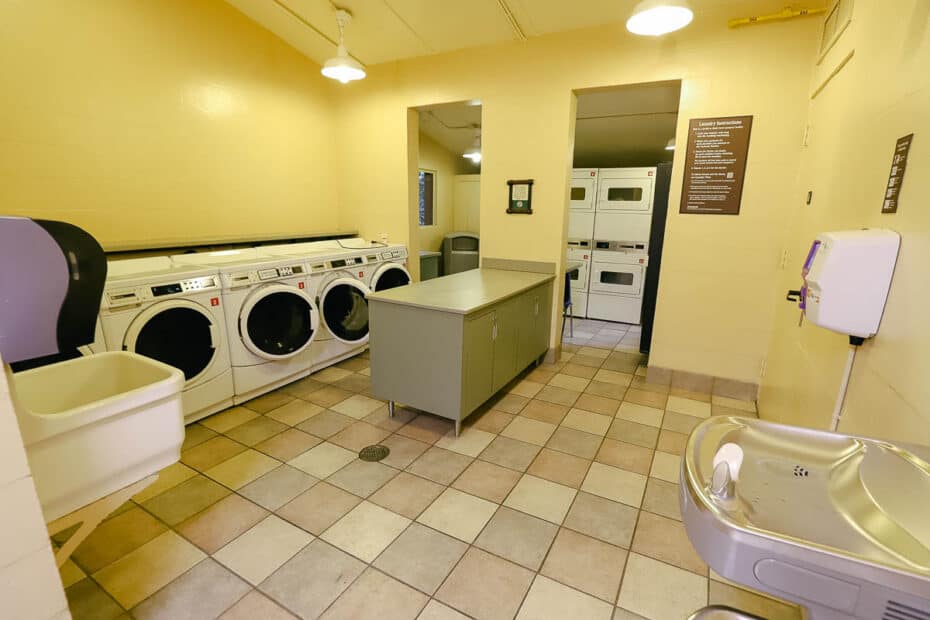 Like the other resorts, Fort Wilderness uses LaundryView's services.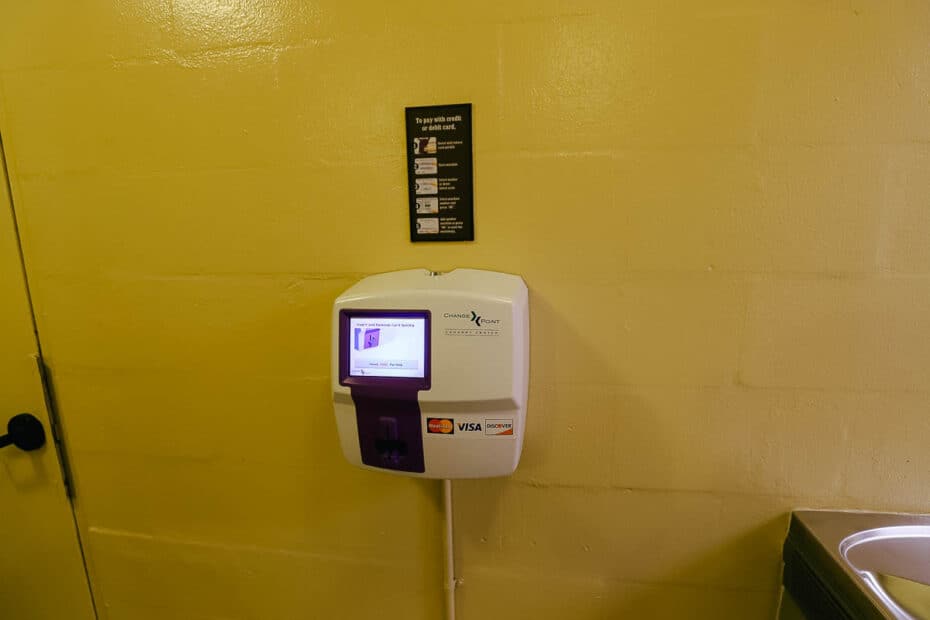 You'll swipe your card, select an available machine, and start your laundry. You can check the status of your laundry or check machine availability in advance here on Laundry View's site.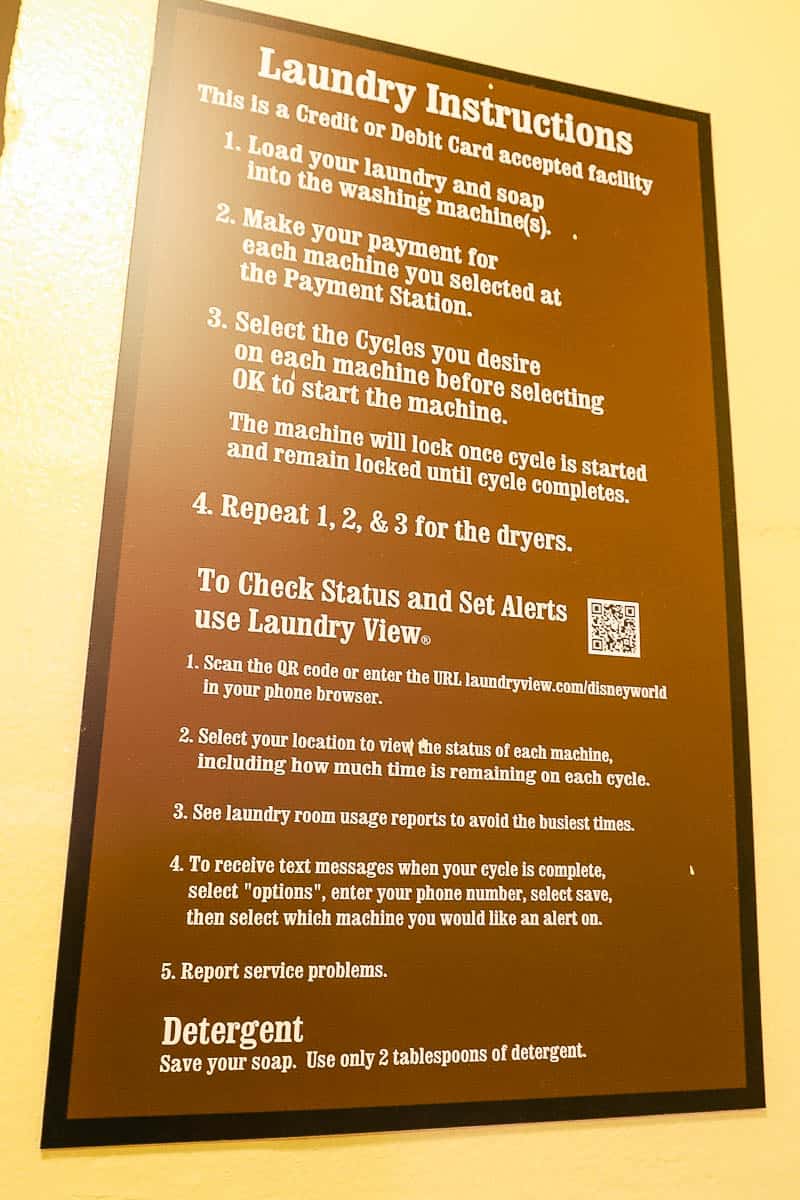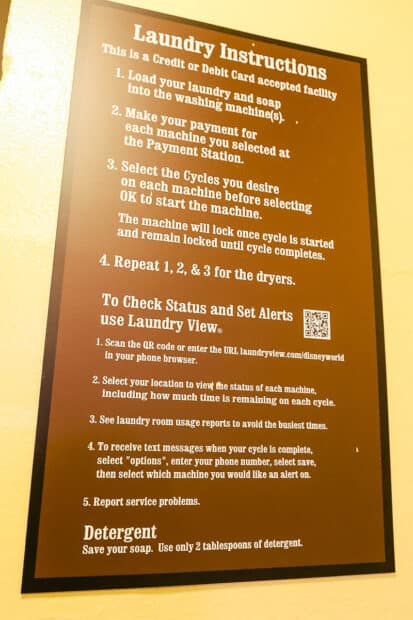 Personally, I like to set the alarm on my phone for the length of the cycle. When my alarm goes off, I return to pick up my things or move them to the dryer.
Laundry at Fort Wilderness costs $3.00 a load to wash and the same to dry. Each laundromat has vending machines with detergent and fabric softeners for $1.00 each.
One pack of detergent is usually good for at least two loads.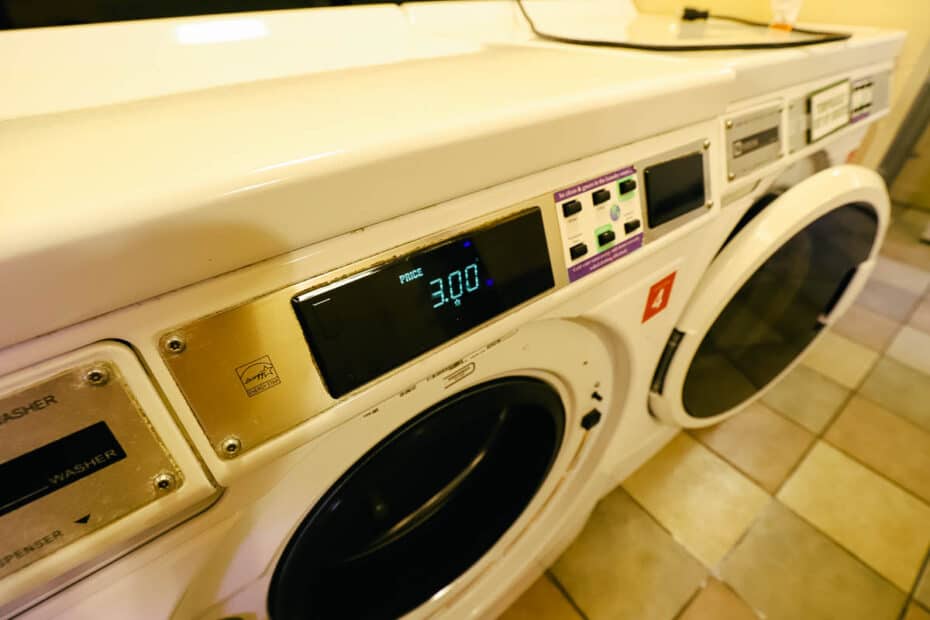 While at the laundromat, I decided to check out the shower area.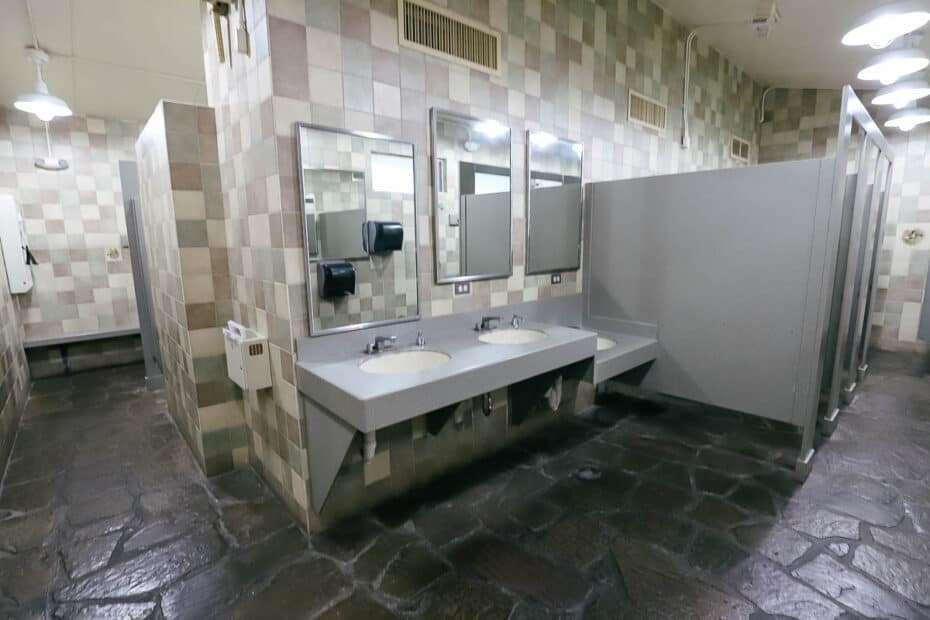 Since I'm not much of a camper, I can't make a comparison between Fort Wilderness and other campgrounds. But I liked how the changing area and shower were divided in the ladies' room.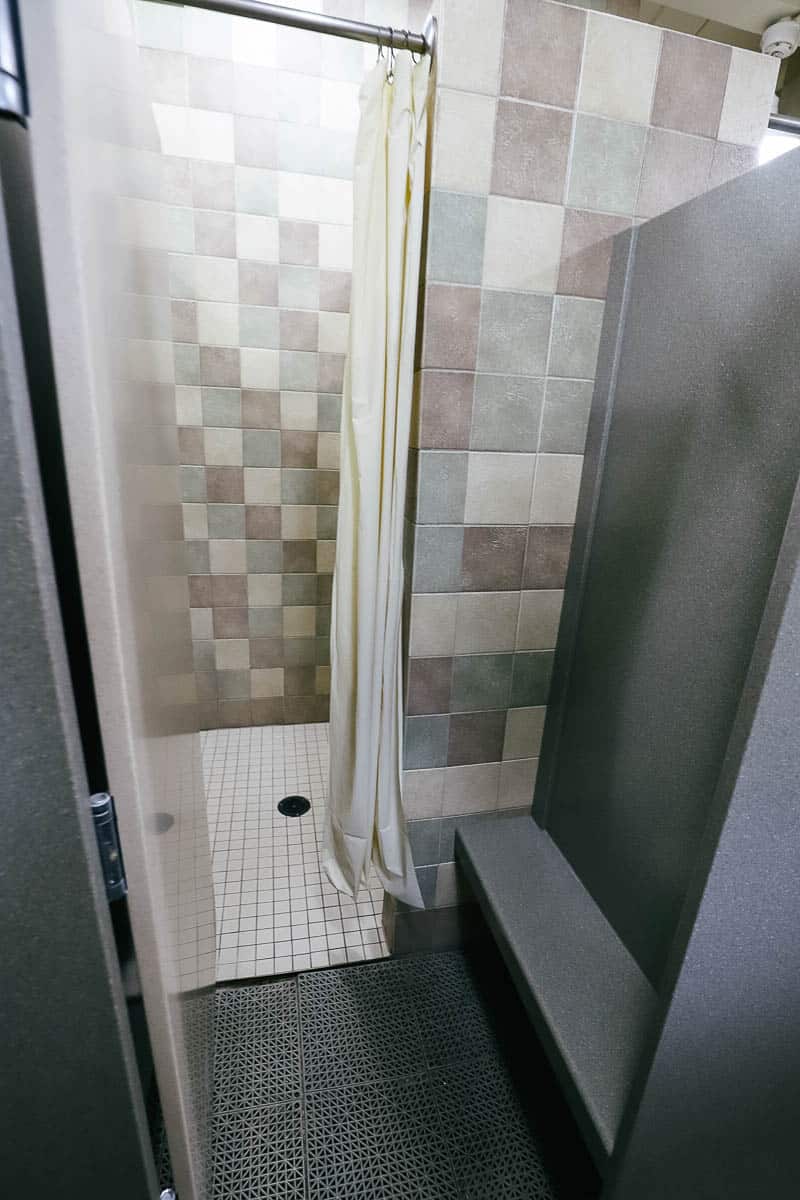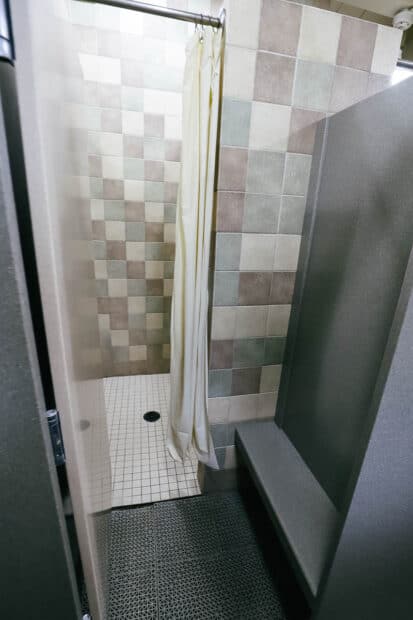 The shower area was spacious.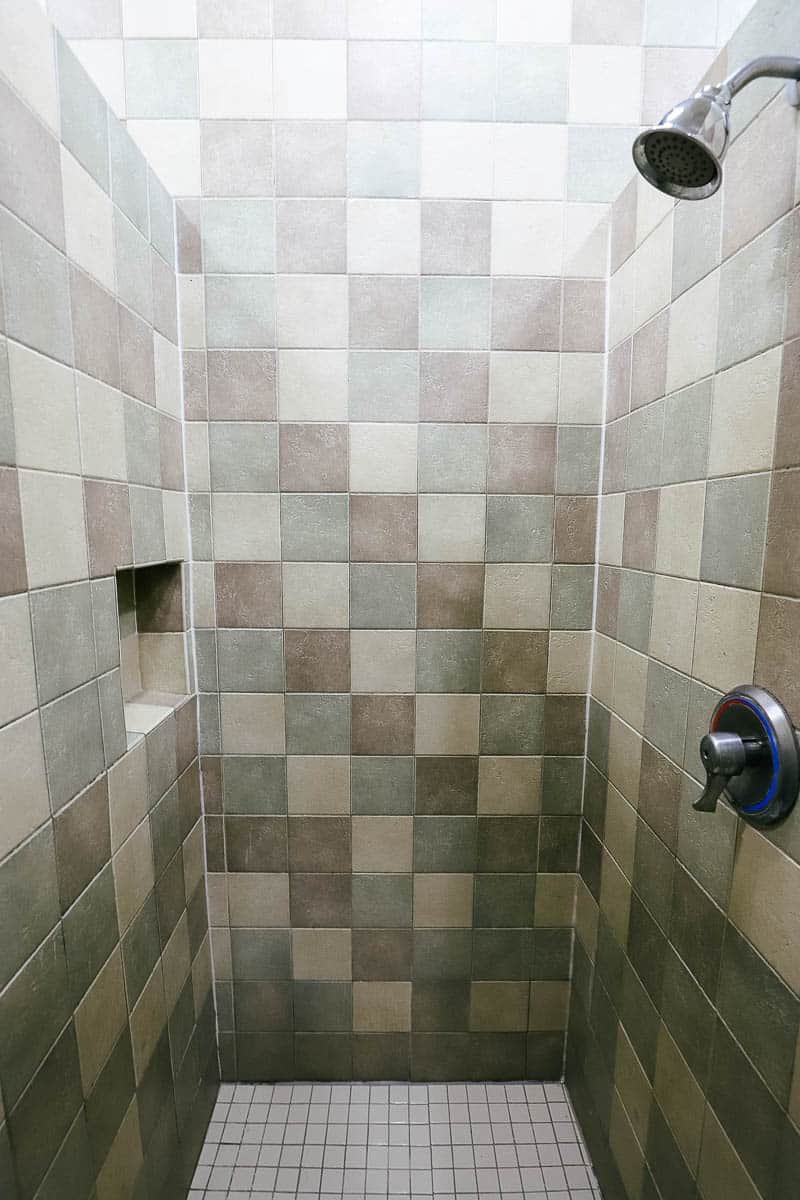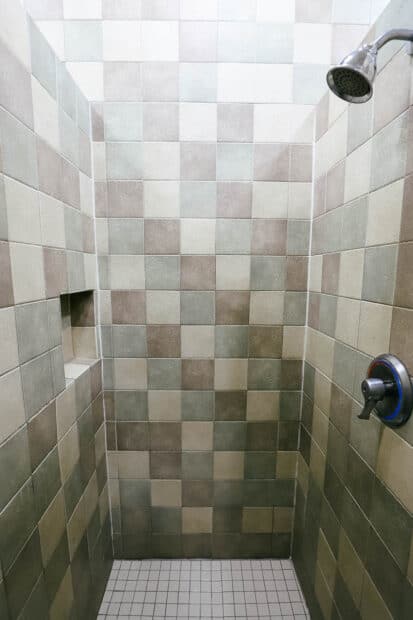 Outside the shower, there were several places to hang your items with a bench underneath.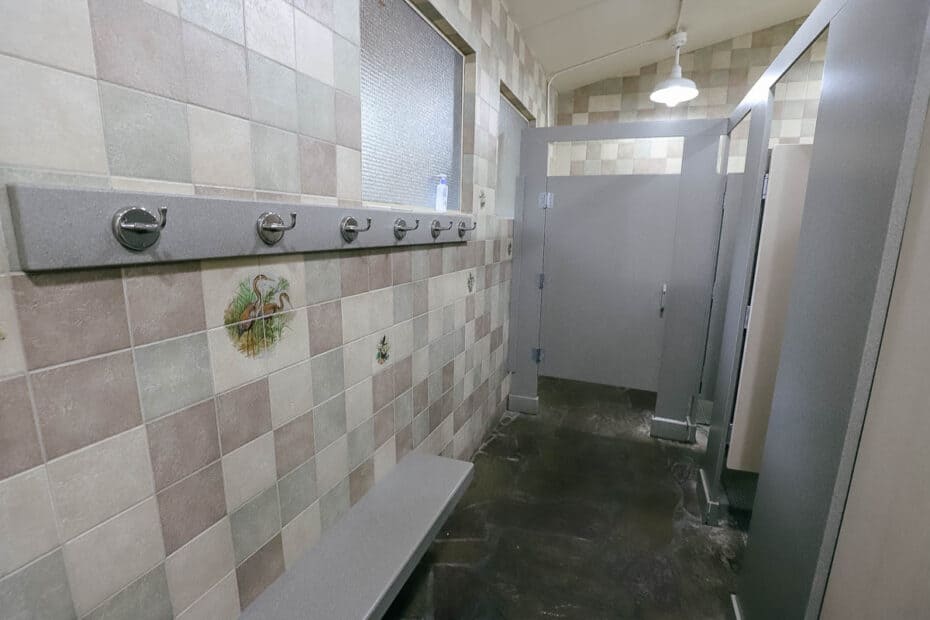 Now for that list of the laundry rooms at Fort Wilderness. Here they are:
Bay Tree Lane (100-200 Loop)
Cypress Knee Circle (300 Loop)
Buffalo Bend (400-500 Loop)
Jack Rabbit Run (800 Loop)
Quail Trail (900 Loop)
Possum Path (1100 Loop)
Tumbleweed Turn (1300 loop)
Big Bear Path (1400 Loop)
Cottontail Curl (1500 Loop)
Timber Trail (1600 Loop)
Hickory Hollow (1700 Loop)
North Spanish Moss (2000 Loop Front)
South Spanish Moss (2000 Loop Back)
Creekside Meadow (Tents)
Related: Laundry Facilities at Walt Disney World
I know this sounds like a good deal of laundry rooms, but Fort Wilderness is a tremendous resort. You'll want to pick up a map at check-in to help locate the laundry area nearest your location.
For more information about this resort, all of our articles are listed in our guide:
You might also enjoy these individual articles:
Did you find this article helpful in locating the laundry rooms at Disney's Fort Wilderness?