A Visit to Tri-Circle-D Ranch at Disney's Fort Wilderness
You probably don't often associate a trip to Walt Disney World with visiting a horse stable or taking a pony ride. Nevertheless, at Disney's Tri-Circle-D Ranch, you can do both.
Tri-Circle-D Ranch is comprised of two stables at Disney's Fort Wilderness Resort. One stable near the resort's front entrance offers trail rides.
However, the primary stable is located near the Settlement. Below we'll walk through the stable and discuss a few reasons you might want to visit the ranch during your vacation.
As someone who visits Disney often, I enjoy exploring Fort Wilderness from time to time. Those visits almost always include a trip to the Tri-Circle-D Ranch.
Let's take a closer look.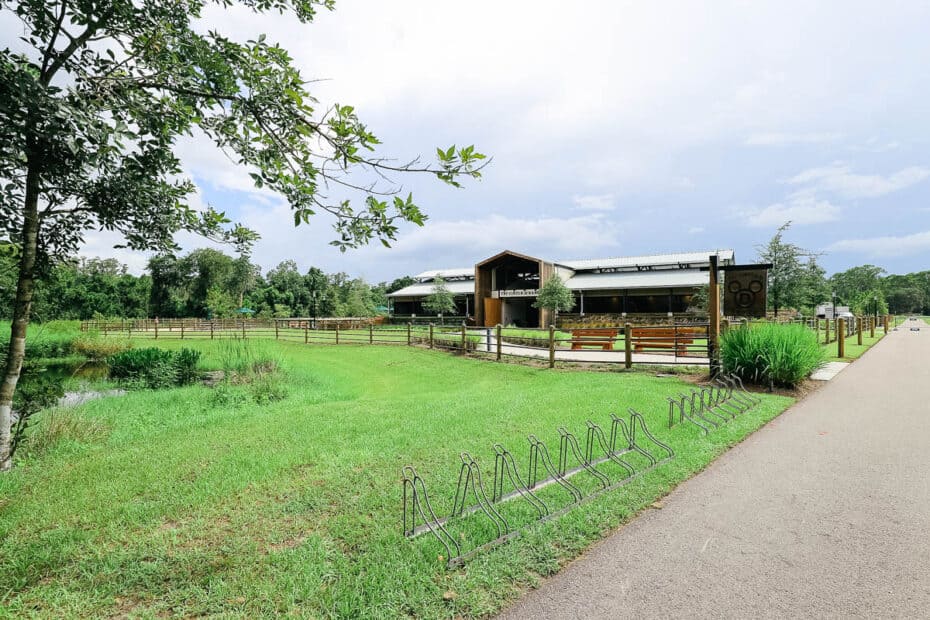 Tri-Circle-D's stable at the Settlement closed a few years back so that a new barn could be constructed. As you can imagine, the barn was a charming improvement.
Hours of operation are daily between 10:00 a.m. and 5:00 p.m. However, in the past, I have visited a few times when the barn closed at 3:00 p.m. So check the hours here on Disney's site before making the trip over later in the day.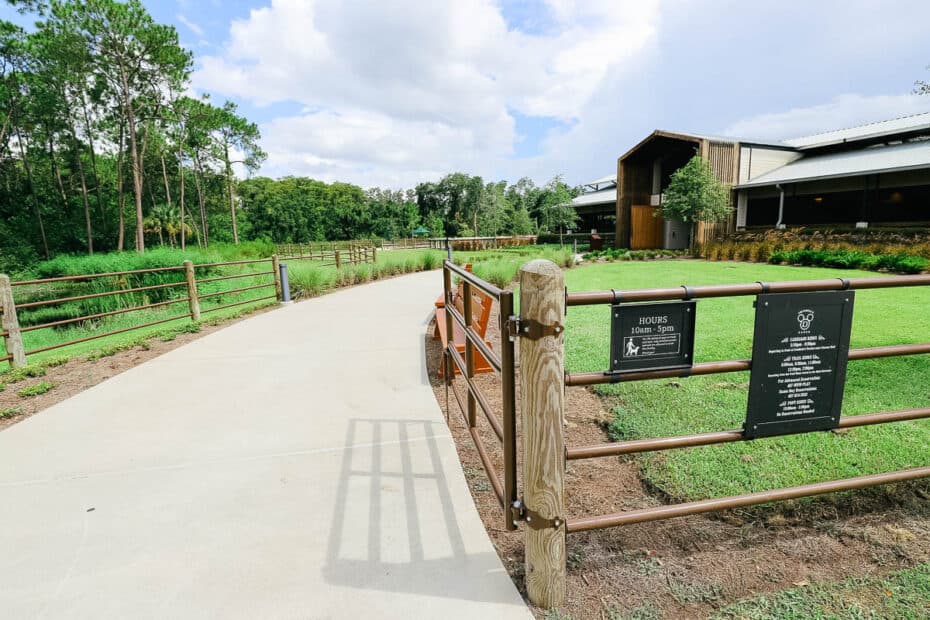 Tri-Circle D Ranch houses over 90 horses between the two barns. Many of these horses make appearances at Magic Kingdom on Main Street U.S.A. Some participate in parades.
Other horses are used throughout Disney World property. You might see them pulling Cinderella's coach for a wedding or pulling a carriage full of guests along the promenade at Port Orleans French Quarter.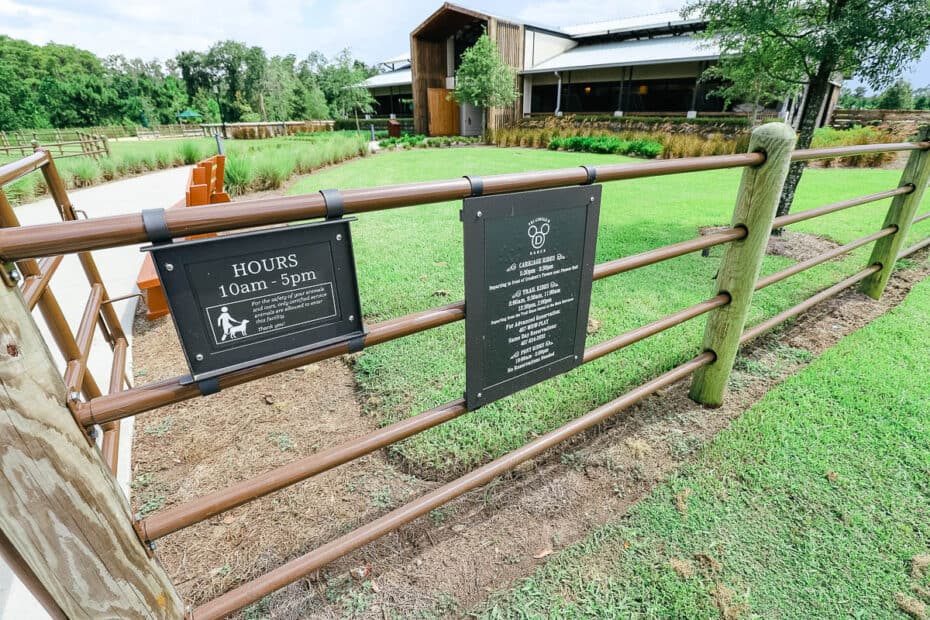 Anyone can visit the stables during operating hours.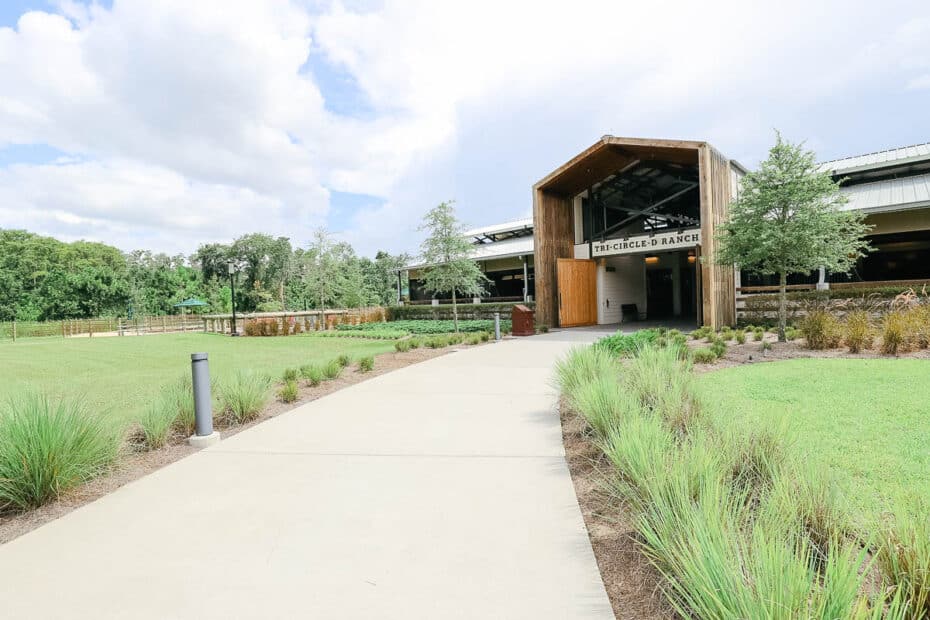 Here is a look at the entrance to the barn. Note the Mickey at the top.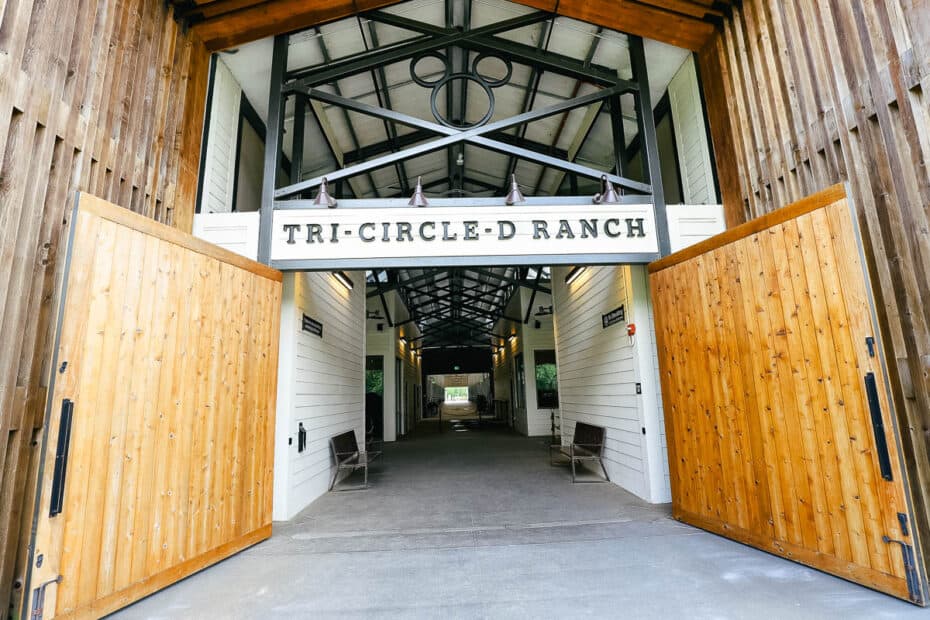 Unfortunately, with the new layout, you can't see as many horses as you could in the past. However, a few horses are out in stalls near the front.
Here we have Rookie.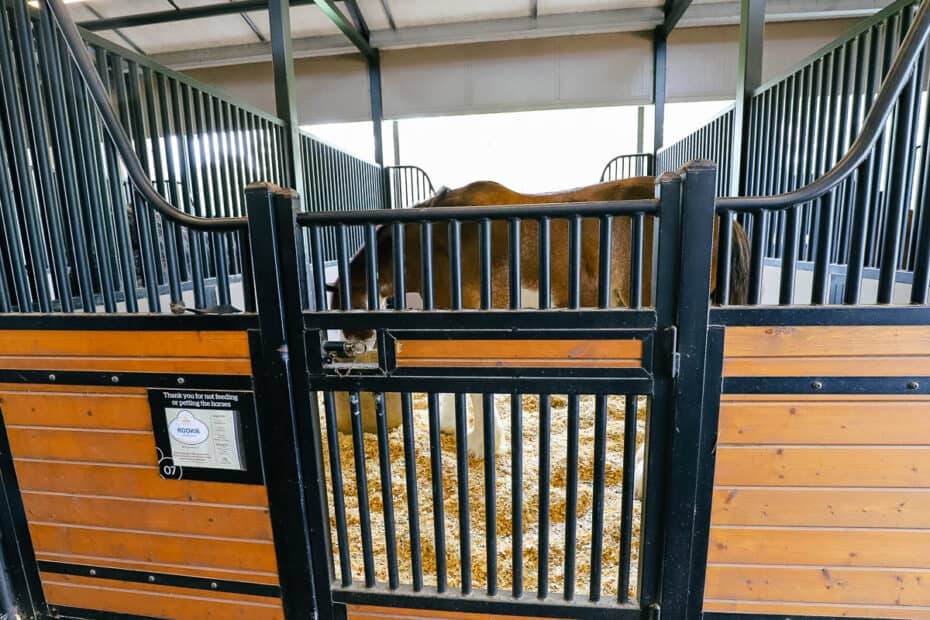 And this is Red. Notice there are ropes in front of the stalls that keep guests from getting too close. So you can't walk up and pet the horses.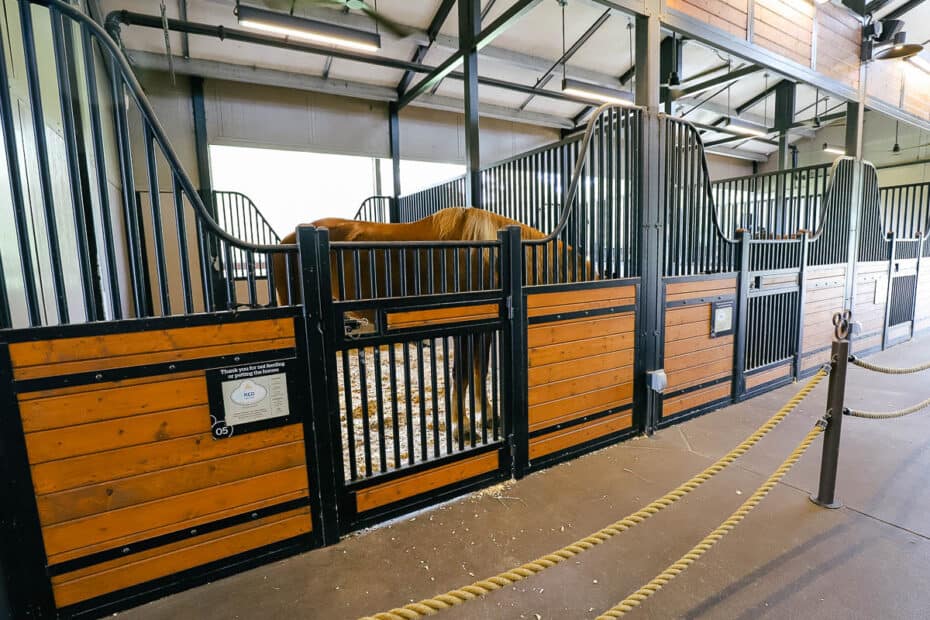 Each stall lists the name of the horse and its breed. If I remember correctly, this is Porter, who is a Percheron.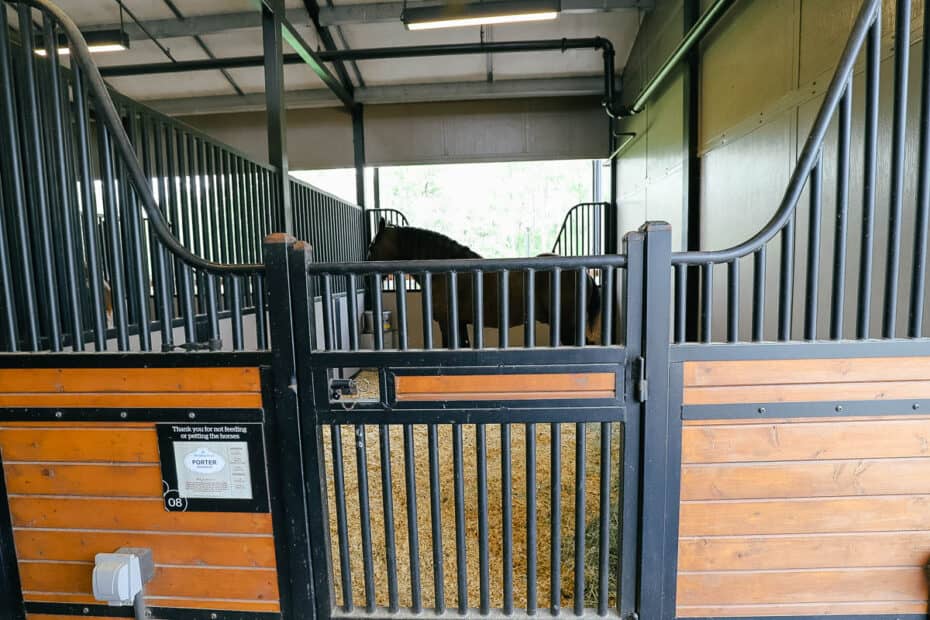 Grady, here, is a fine horse indeed.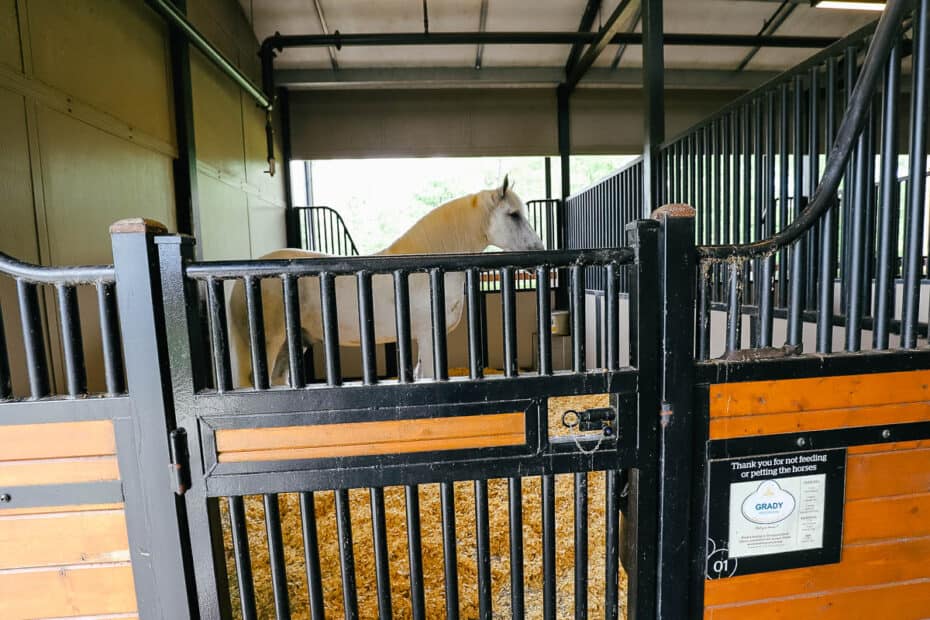 Below, we have a Shetland pony named Moose. Shetlands are the kind of ponies that pull Cinderella's carriage.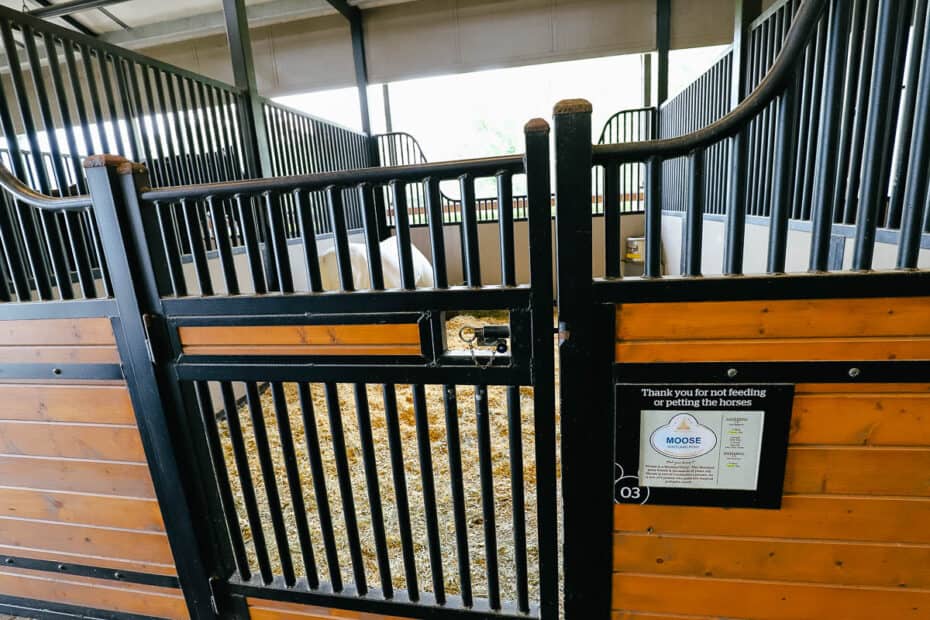 You'll also find a tribute to Walt Disney and his love for horses inside the barn. The pictures detail how horses are used in the Disney Parks.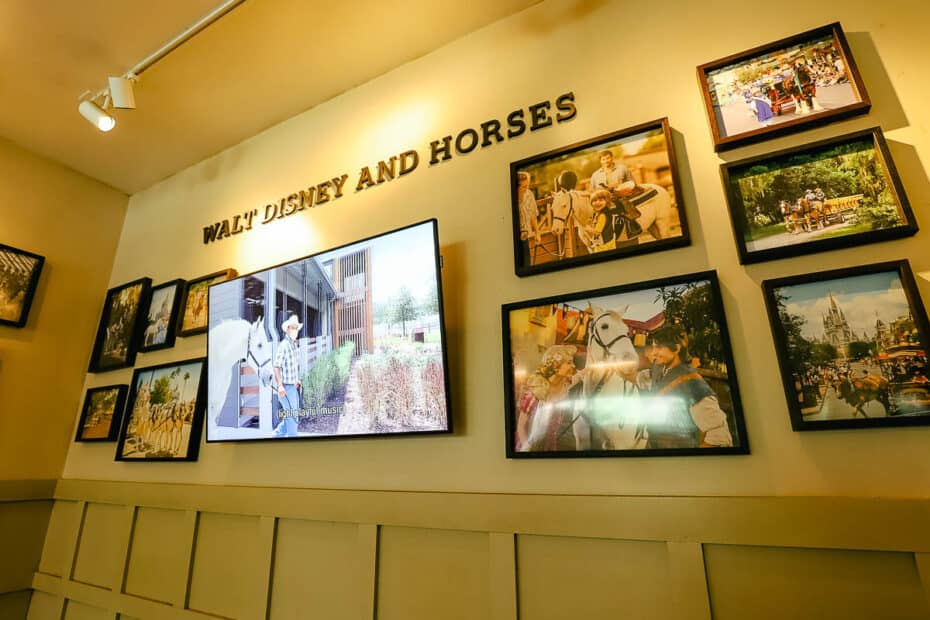 Some of the photos include Walt Disney with a few horses.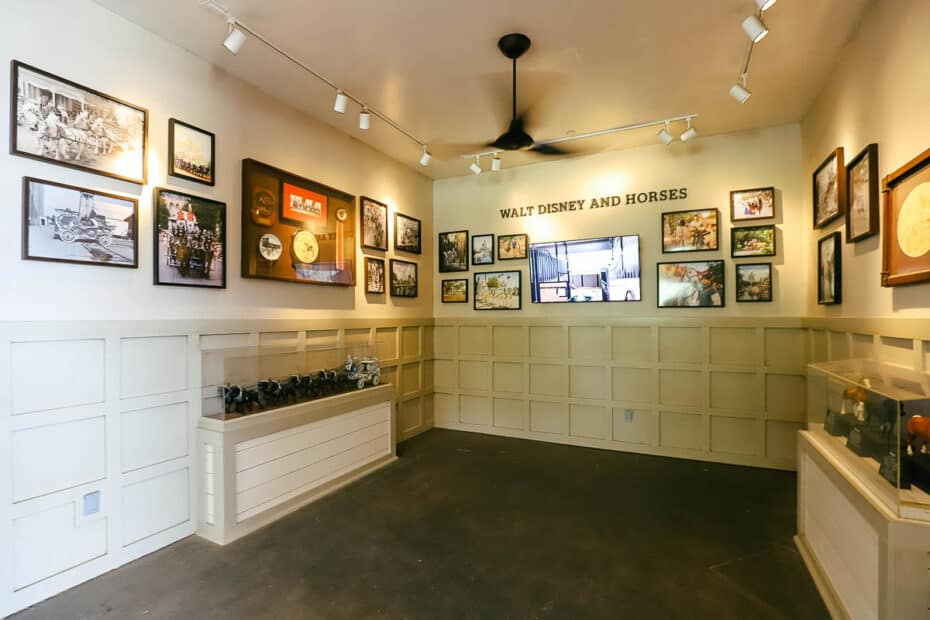 It's always nice to see photos of Walt Disney. He was a pretty cool guy.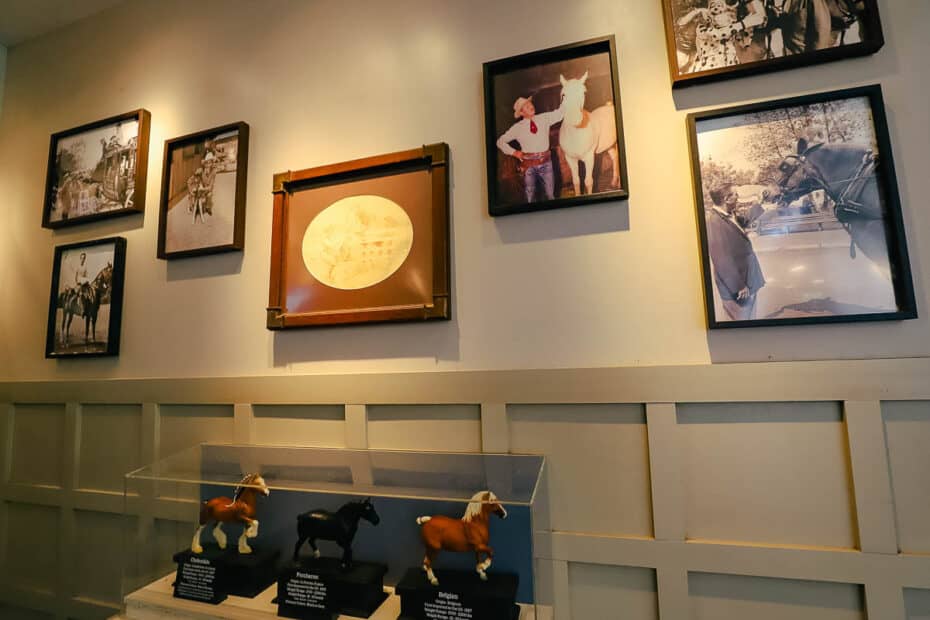 Speaking of Walt Disney, his Dragon Calliope is on display at the main stable. He purchased this piece in the 1950s to use in the Mickey Mouse Club Circus Parade at Disneyland Park.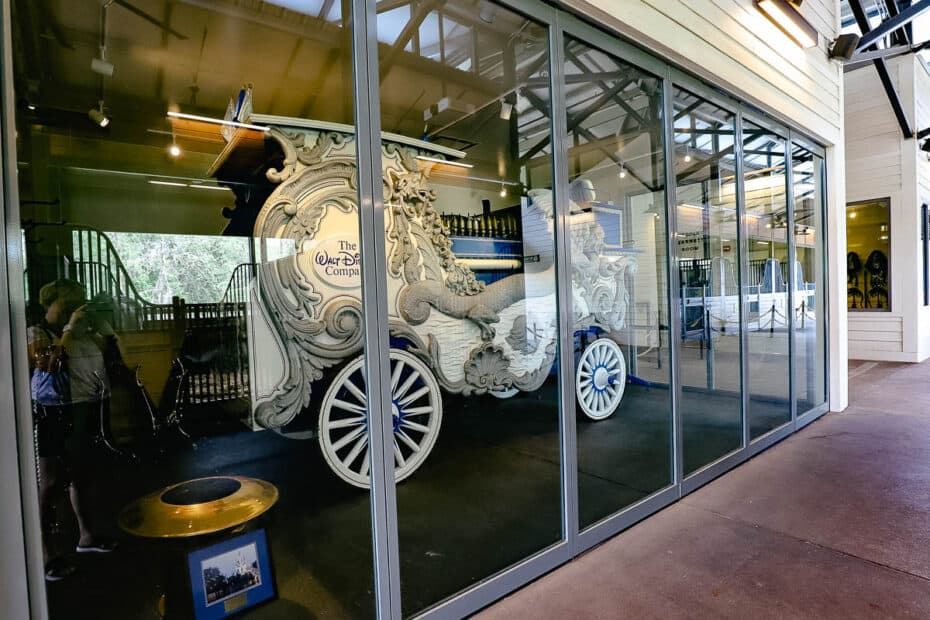 It's a neat piece to see. However, I can't recall a time I've ever seen it used in the parks. That would surely be something to see.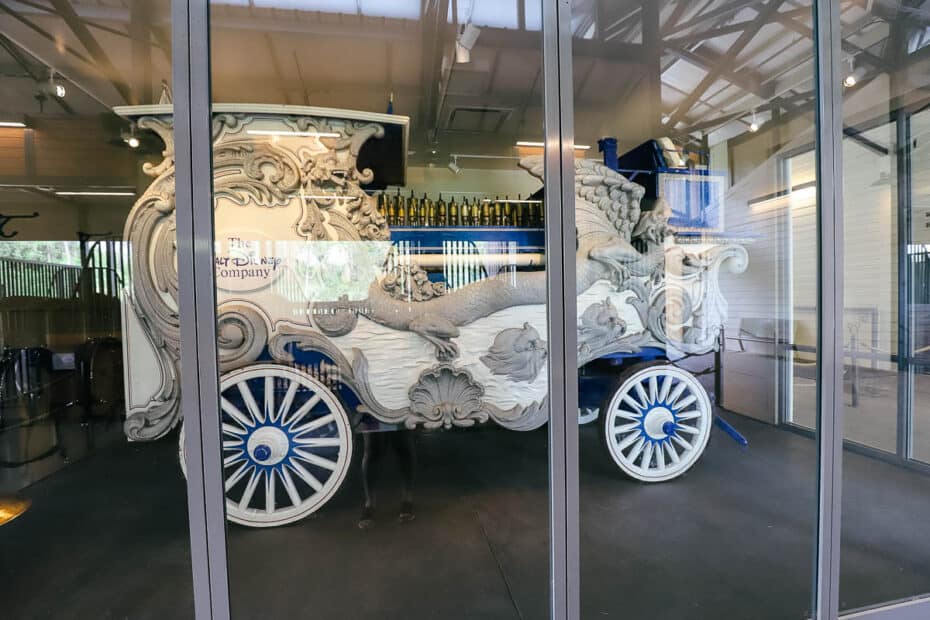 Next door to the Calliope, you can see inside to the Harness Room. Here's where all the different horse harnesses are stored.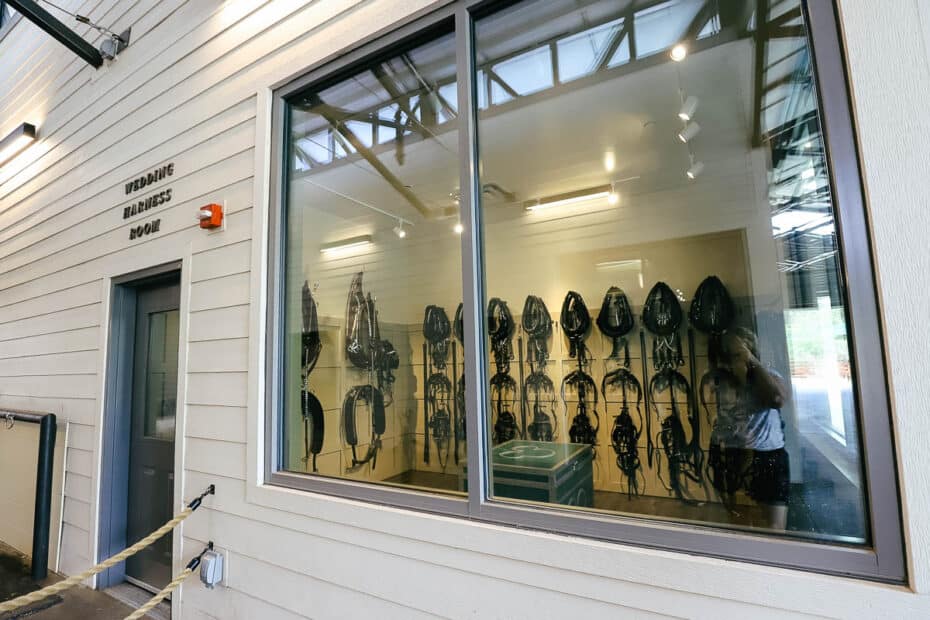 I should have asked what they do with the large green box in the middle.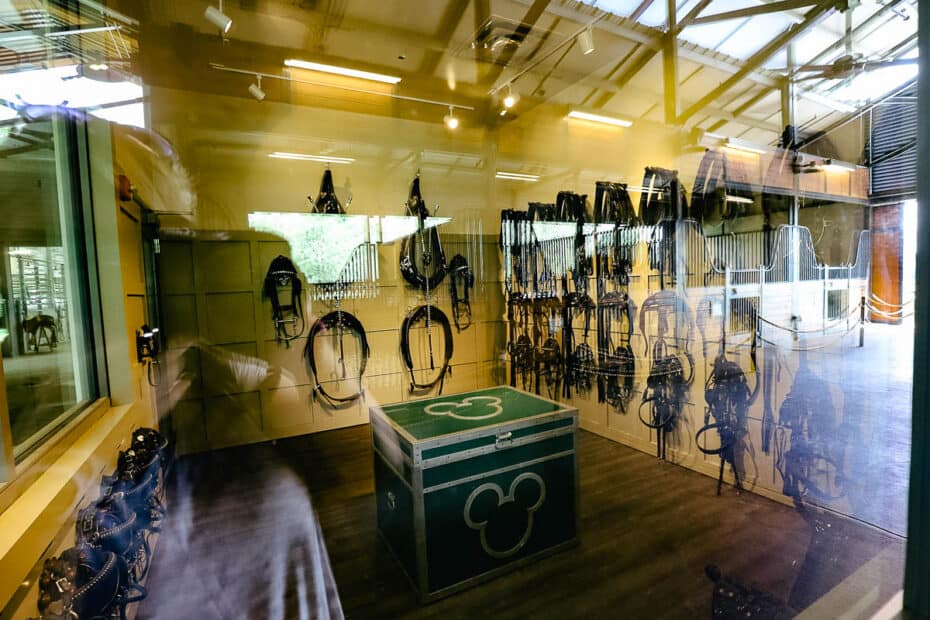 In addition, to seeing a few horses and the other displays, pony rides are available at the stable near the Settlement. (Not to be confused with trail riding, which is located at the stable on the opposite end of Fort Wilderness.)
Pony rides are available to guests under 48″ tall that weigh less than 80 lbs. Prices were $8.00 for one lap or $12.00 for two laps.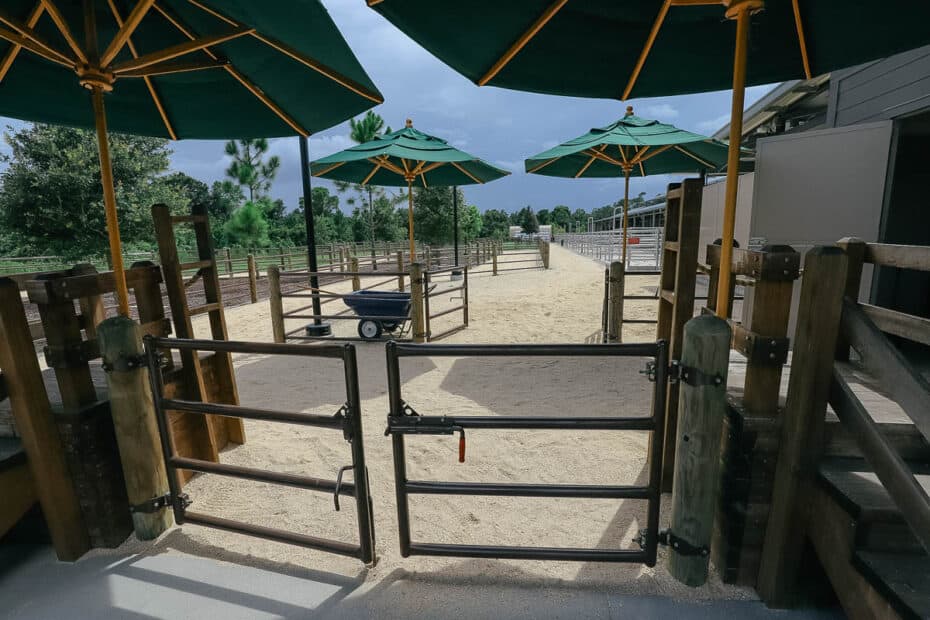 Now, if you're interested in trail rides, they cost $55.00 per person for a 45-minute ride. You must be over 48″ tall for trail rides and weigh less than 250 lbs.
You'll want to reserve a trail ride in advance. Reservations are available 60 days in advance. You can book one here on Disney's site.
Overall, a trip to Tri-Circle-D Ranch is fun and worth the visit for anyone interested in horses or wanting to participate in one of the horse riding activities. With that said, there are many things to do during a week's vacation at Walt Disney World.
For some, it might not be worth the effort if you're visiting for the first time or have a hectic vacation schedule. We didn't start visiting Fort Wilderness until we had been to the parks many times.
So take those kinds of things into consideration when planning a visit to the resort or ranch. For more details about the resort, our related articles are listed in our guide:
Or you might include these individual articles:
In the comments:
What are your thoughts about Tri-Circle-D Ranch? Have you visited before? Is this something that might interest anyone in your family?
Planning a Walt Disney World or other Disney Destination vacation?
Our friends and travel partner, Firefly Travels, excels at doing Disney differently. You can fill out a plan your trip form on their website, and someone will reach out shortly to discuss the specifics.